The time has really come to start thinking electric.
Don't dismiss it, we are passed that point; the evolution, or revolution, is on its way despite what you think of it. Good or bad, EVs will continue to become an ever bigger part of our motoring environment, growing exponentially as more and more manufacturers jump on board.
Nismo is already tuning electric cars – think about that. It's a pretty wild thing we are witnessing, and we certainly can't ignore and put it to one side and pretend it's not happening.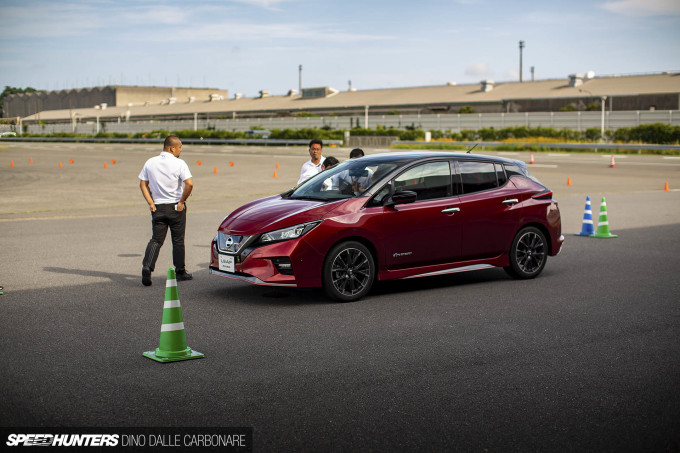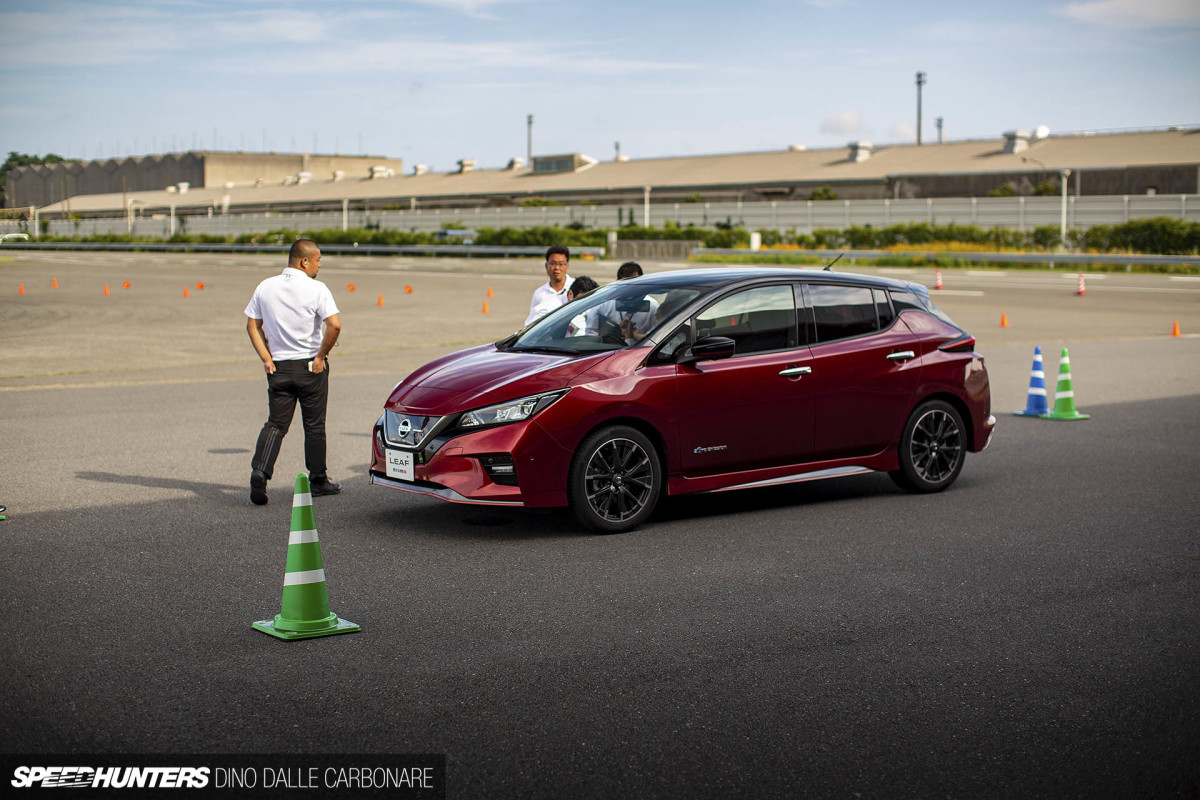 Here is a brand that we all associate with some of the most performance-oriented cars that Nissan has ever created, and its logo has just been slapped on a mass-production electric vehicle. Trust me, it's just as hard for me to digest as it probably is for you; I have massive respect for what Nissan's motorsport and tuning division has achieved in the past. But there is no time to linger for what once was, the future is now and Nissan isn't joking around.
It's for this very reason that I looked forward to spending a day with the Nismo version of the new-gen Leaf at Nissan's Grandrive proving grounds, south of Yokohama.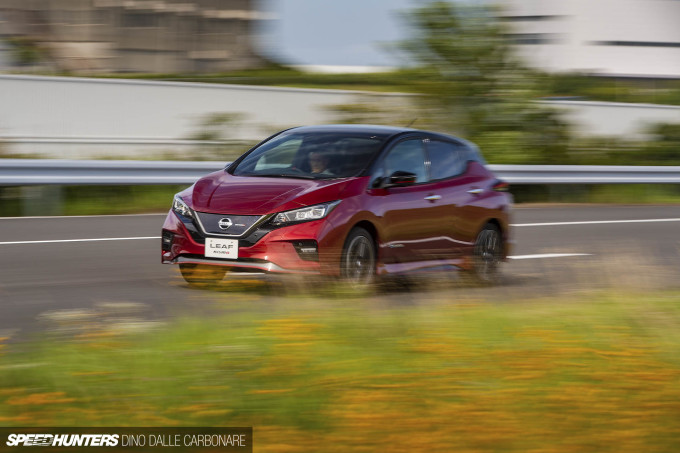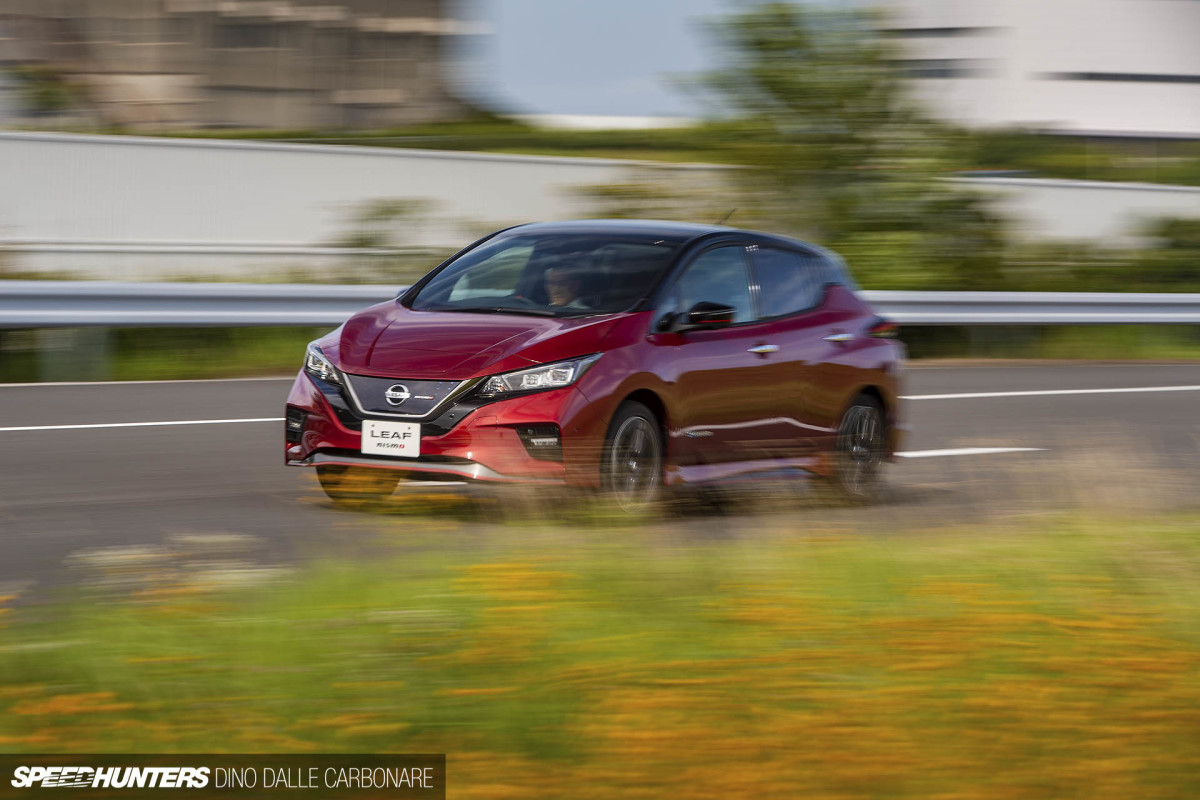 I'm no stranger to EVs; over the years I've sampled a few, with all but the Tesla Model S having been pretty regular city commuters. They are a bit more fun to drive, peppy, ready to reward with instant torque, which alone makes them more exciting than their gasoline-powered counterparts. The Leaf does things even better as it's been designed as an EV from the ground up, not as an afterthought to boost a manufacturer's eco image. That means it's packaged brilliantly with the battery laid out low along the floor keeping the driving dynamics in check despite the substantial mass. Range, however, has always been the issue, and it still very much is. But we'll get to all of that soon; how this Nismo car drives is what I'd like to focus on first.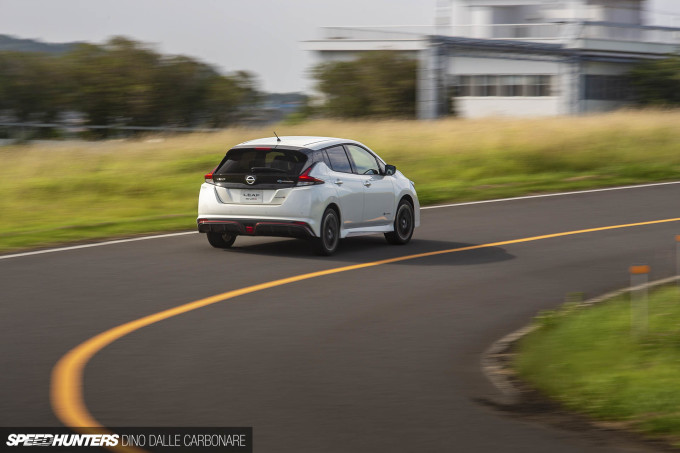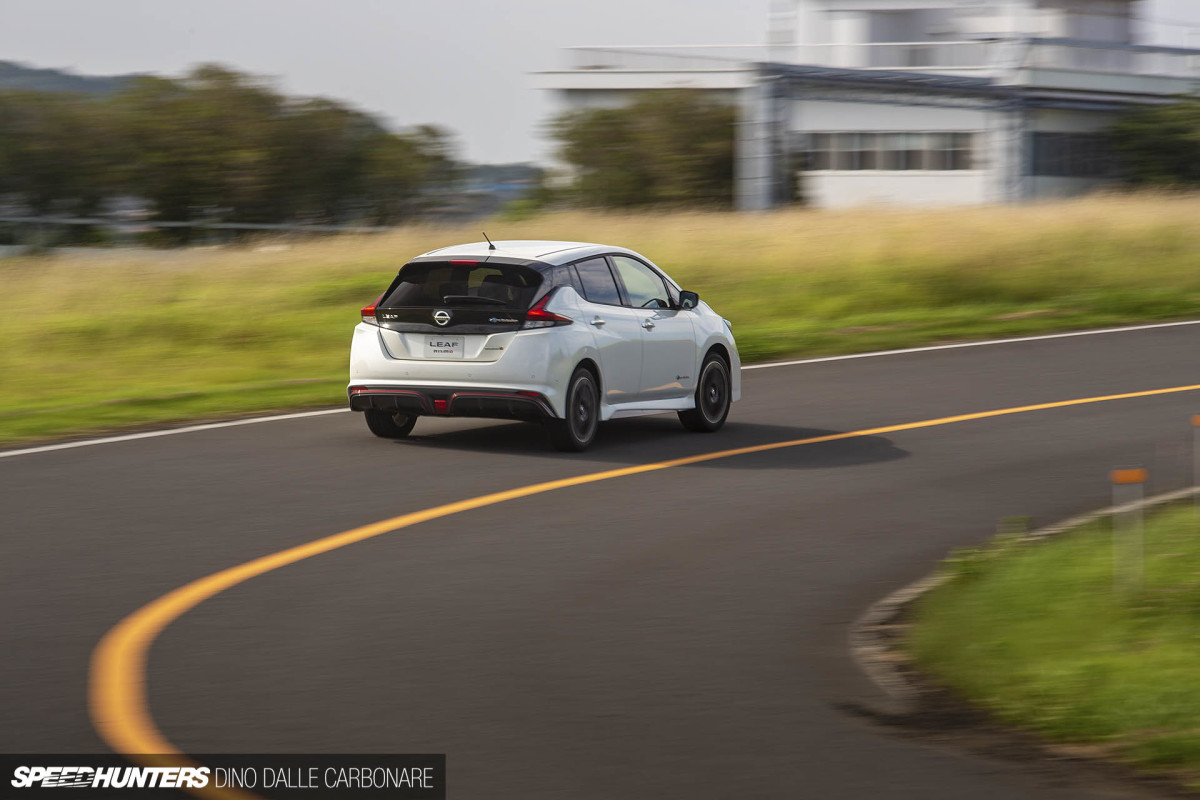 Considering the fact that there isn't much that can be done to an EV to boost its performance, Nismo have done the expected with this first dive into EV tuning. The've tightened up the handling thanks to revised dampers, added 18-inch wheels with stickier rubber, and reprogrammed the speed controller to offer snappier throttle response, making it slightly brisker when you first step on it. These are very basic touches, and the battery remains the same as in the regular car. I'm in no way going to knock it; this is a step into the unknown for Nismo, but one that will help boost its image.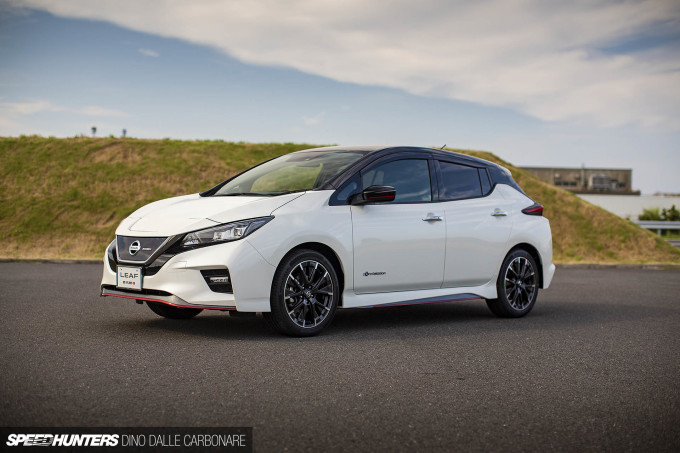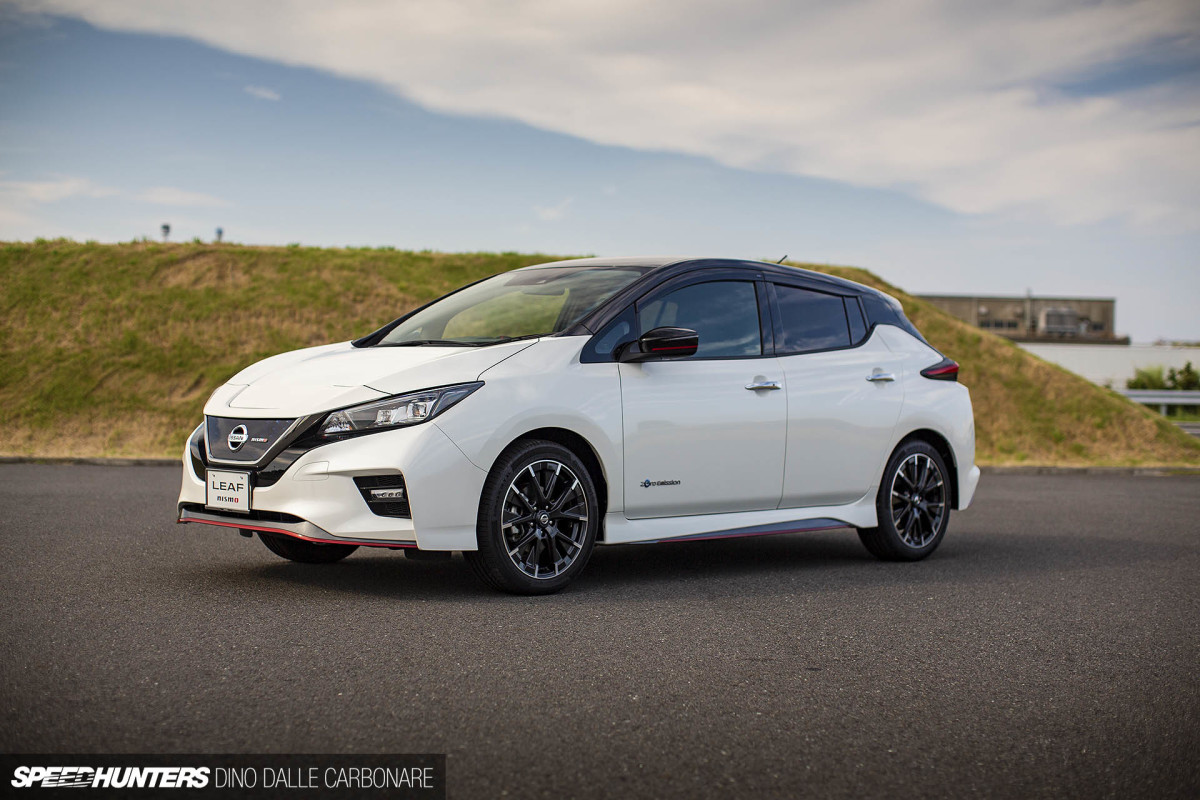 To really find out what this Leaf Nismo was all about I had to pretty much take everything that Nissan's staff had told me before hitting the track, and throw it out the window. There was talk about speed limits and sticking to your lane, but seeing that no Japanese journalist there seemed to be following the guidelines, I lent on the car as heavily as I could. And you know what, this thing really comes alive when you push it. It's beautifully progressive and linear in all its movement; you can throw it left and right by using the massive momentum its weight provides, and it slides just where you want it to slide.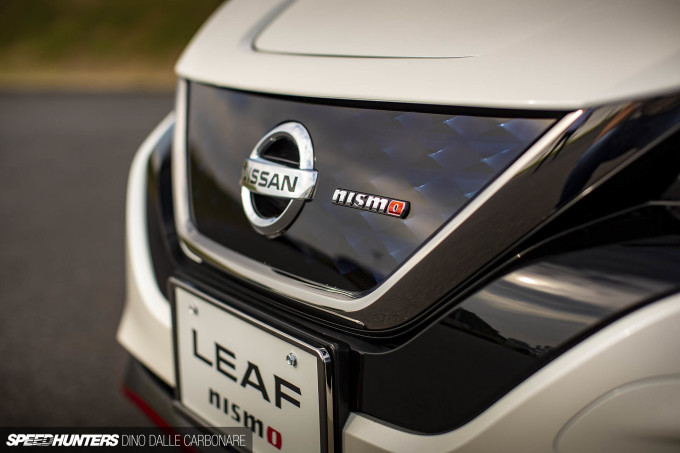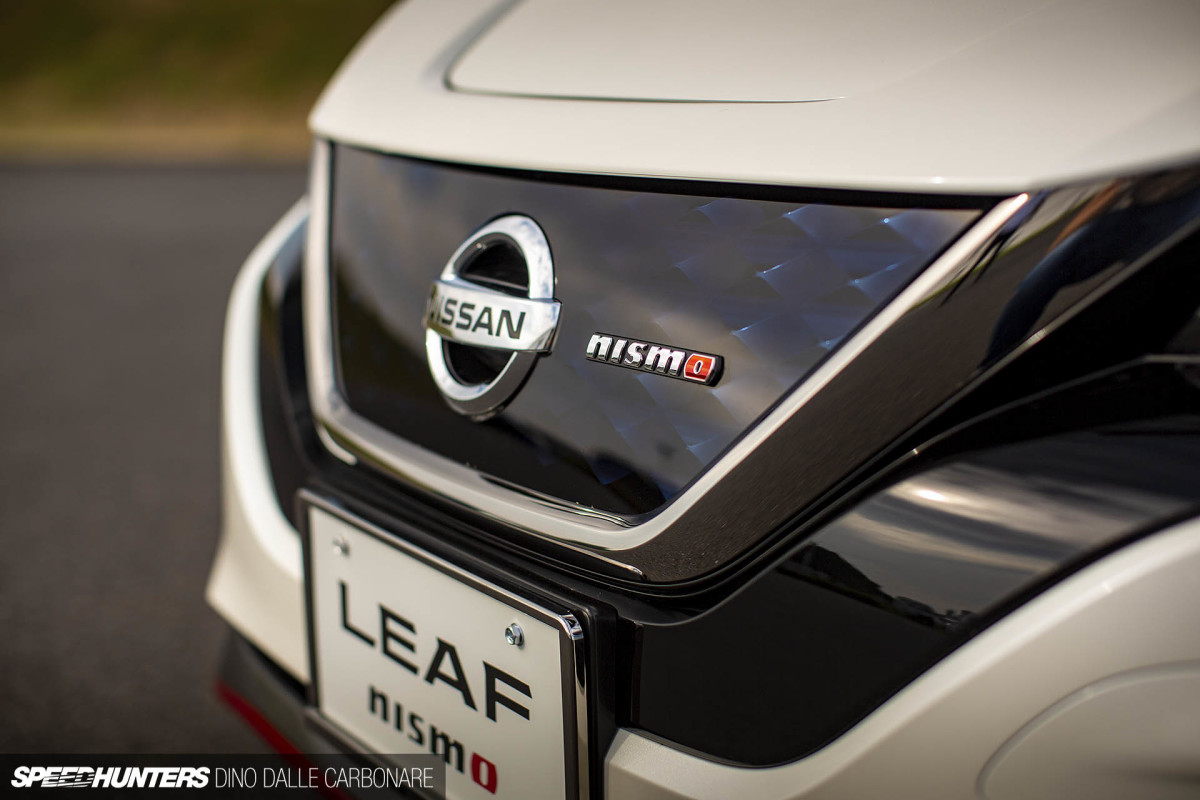 The Nismo DNA is there for sure, albeit in simple touches. It just goes to show that a well-engineered car can feel special even if it is just a mass produced EV. My 20 or so minutes with the Leaf Nismo were were enough for me to come away with a smile; this isn't just badge tuning.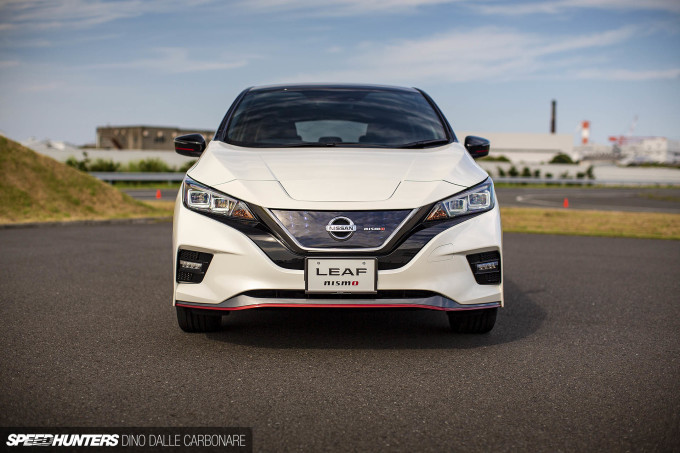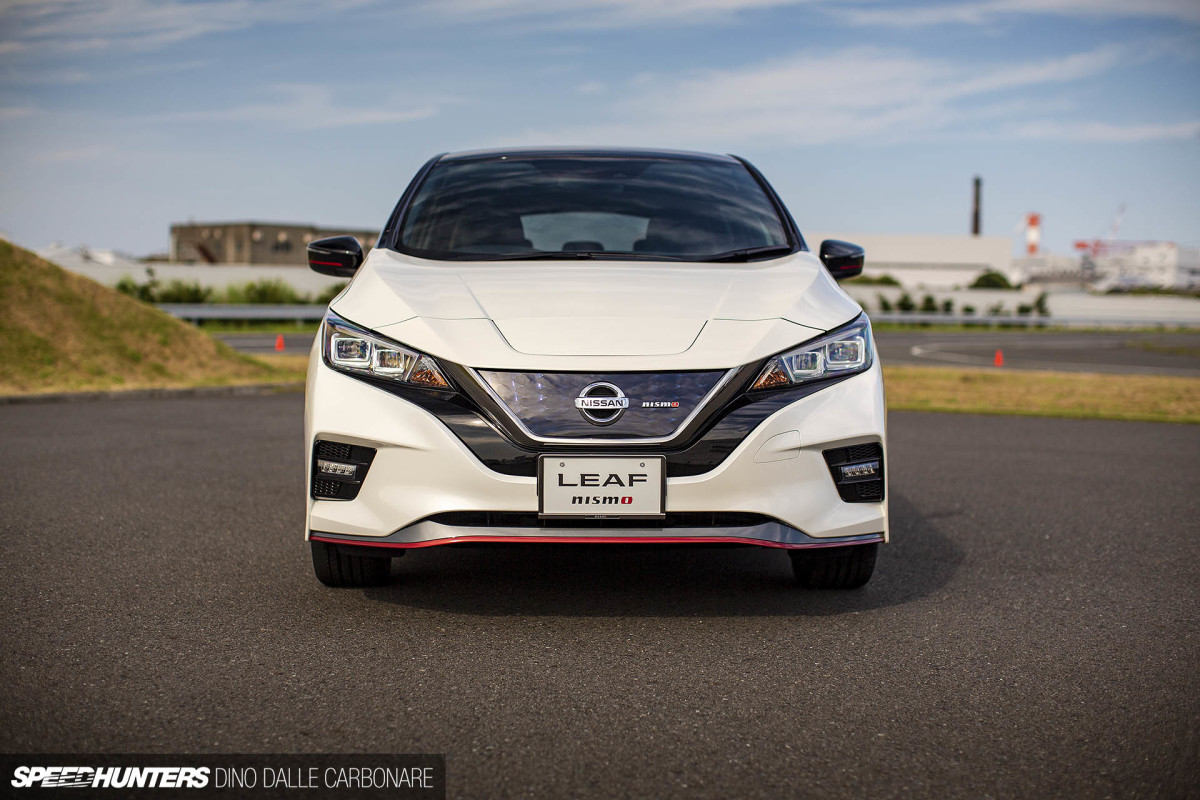 Then of course there is the aesthetic look. As is the case with all of the big Japanese manufacturers these days, the styling is best as described as an exercise in conservatism. What the Leaf Nismo gets are redesigned bumpers to make it look a little tougher, and apparently they even eliminate lift so it's not just a visual addition.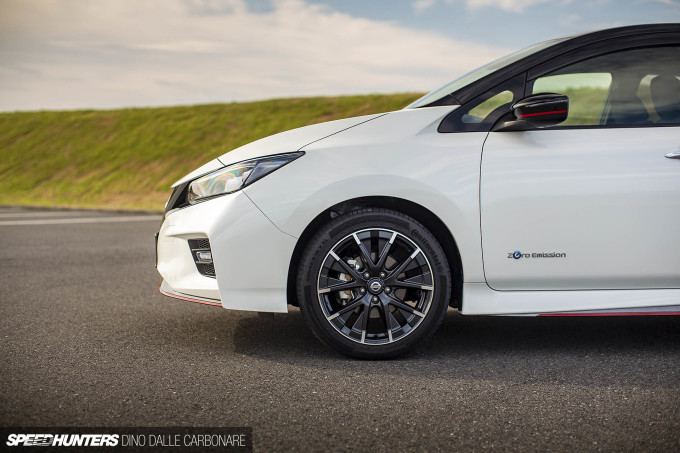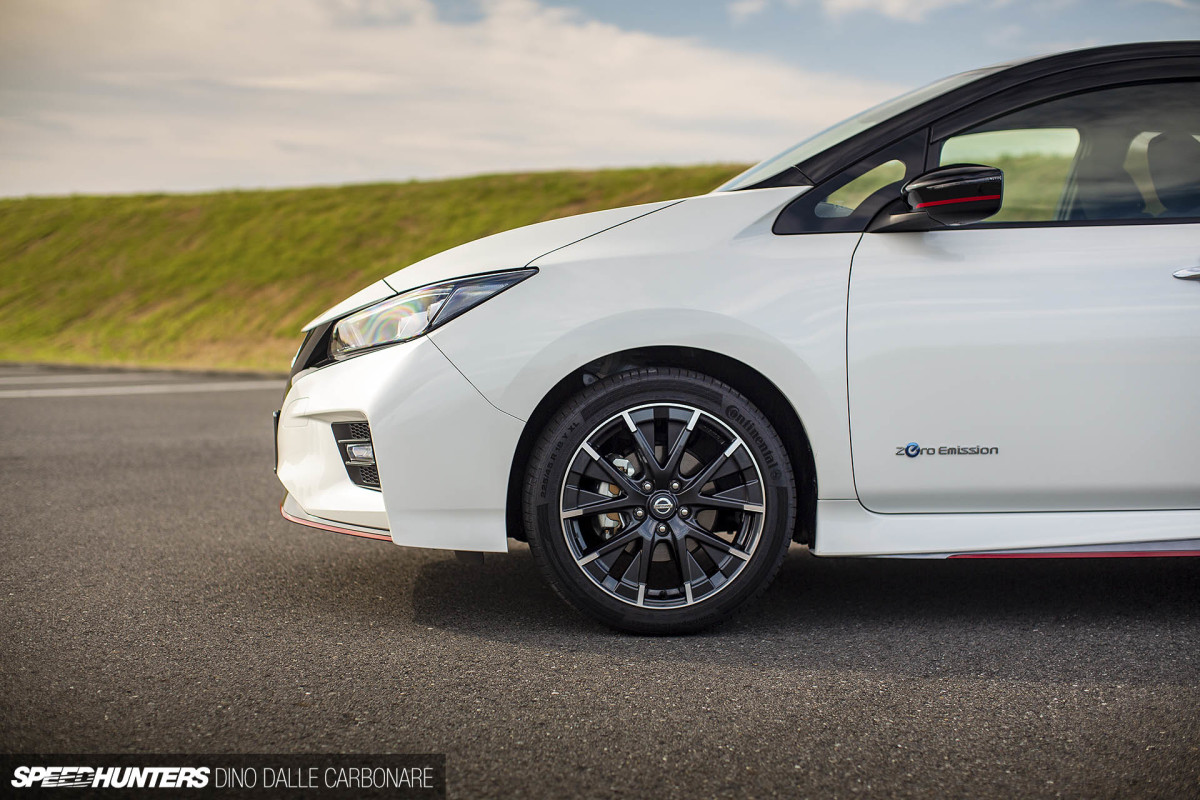 There's the usual red highlight line that circles the lower section of the body as in any modern day Nismo car, as well as the aforementioned wheels. I'm not a fan of these personally; they're just your standard over-designed, weak offset OEM rims, and no doubt the first thing that an owner would change when getting their hands on this spiced up EV.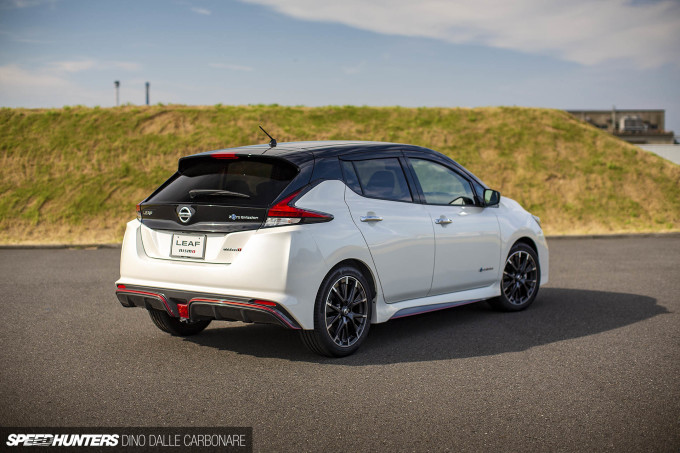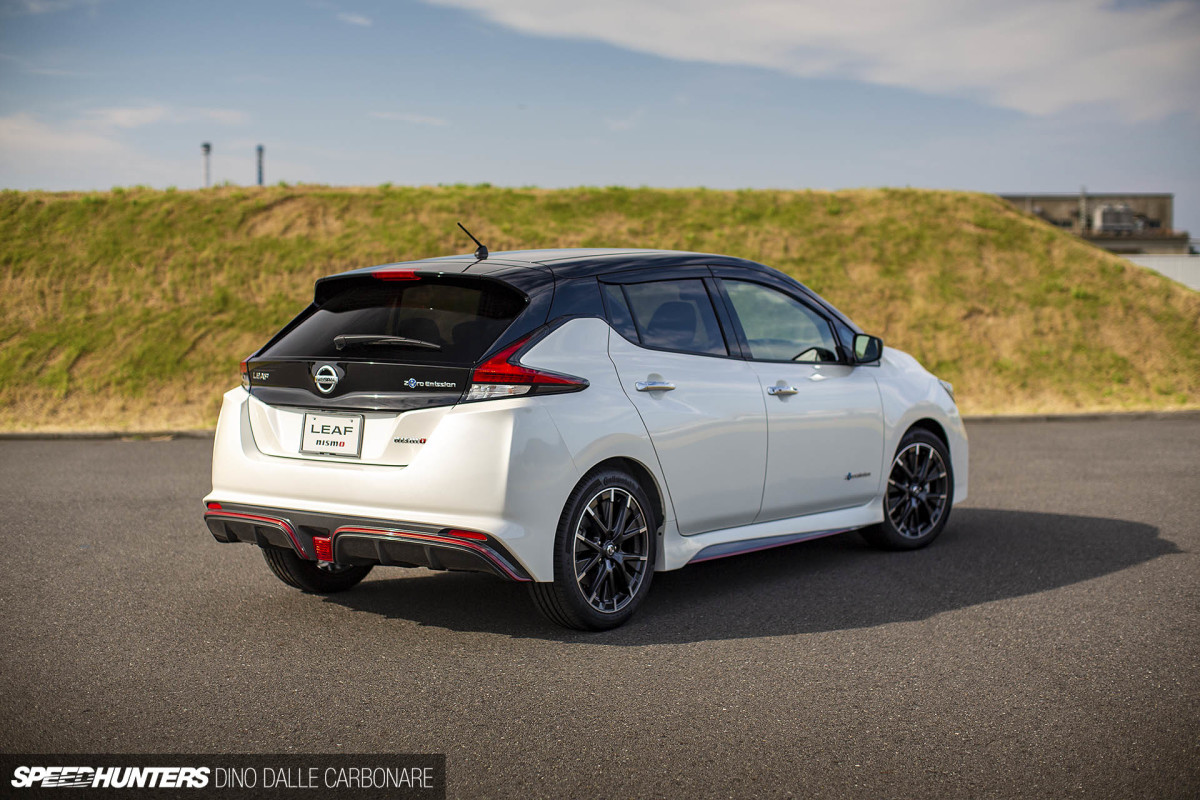 Nissan's current trend of breaking up the top and lower sections with different colors on some of their models confuses me, but I think it's there to make cars like the Leaf not seem as tall as they actually are.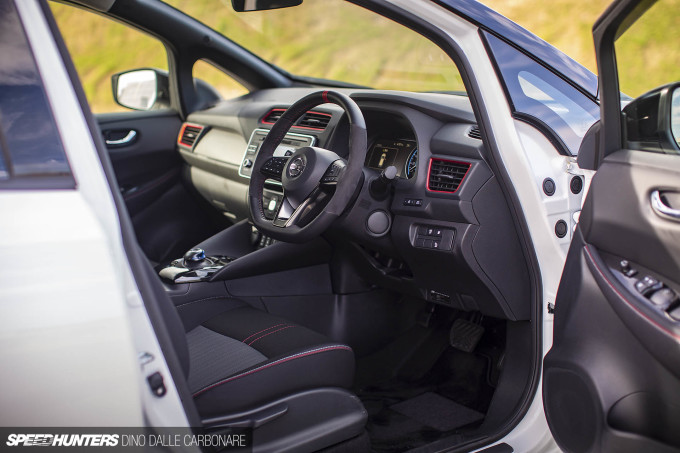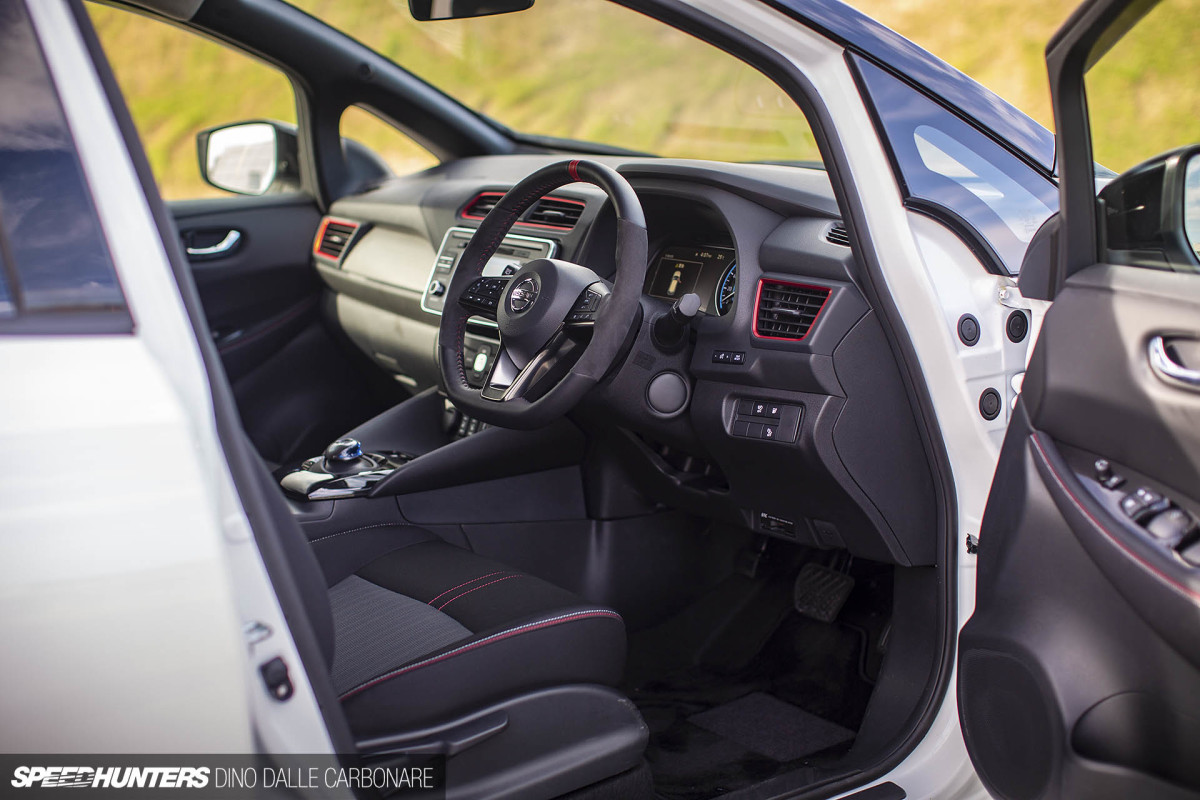 The Nismo treatment continues inside with a sportier steering wheel featuring suede inserts for the two outer portions and a little red rally-style band to indicate its straight position.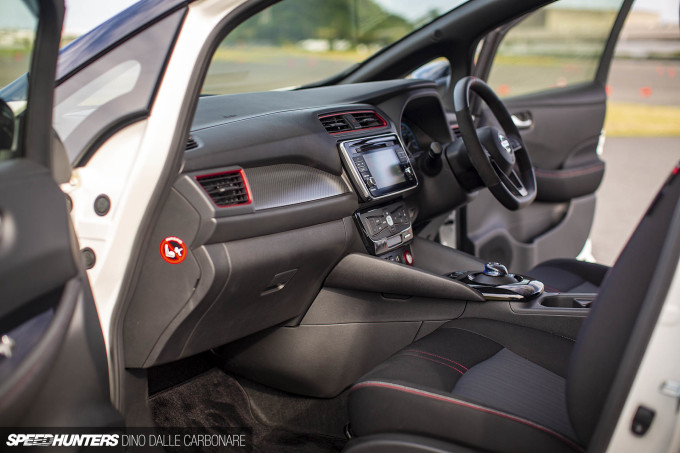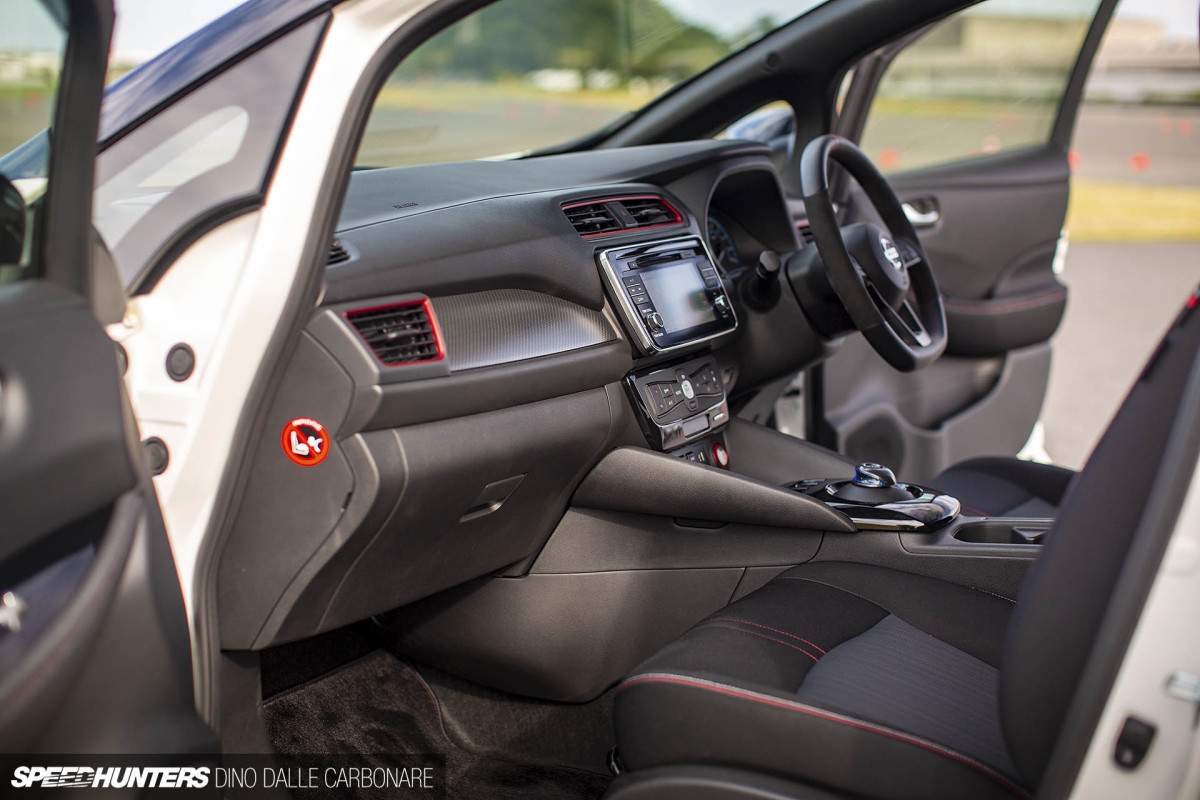 There's more red highlighting around the air vents as well as the stitching on the seats, all to remind you that you aren't in a regular Leaf.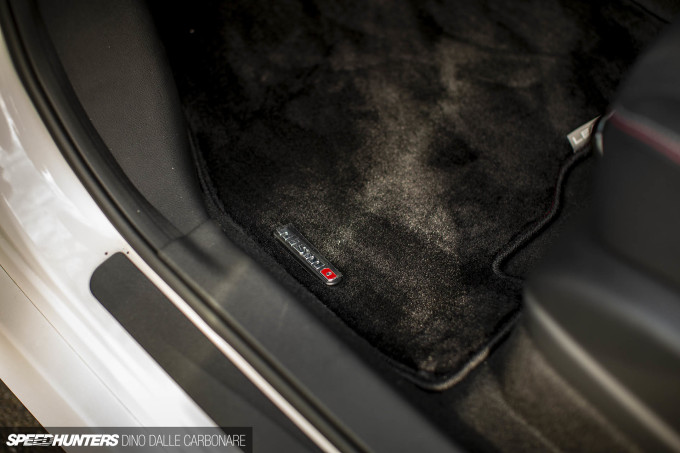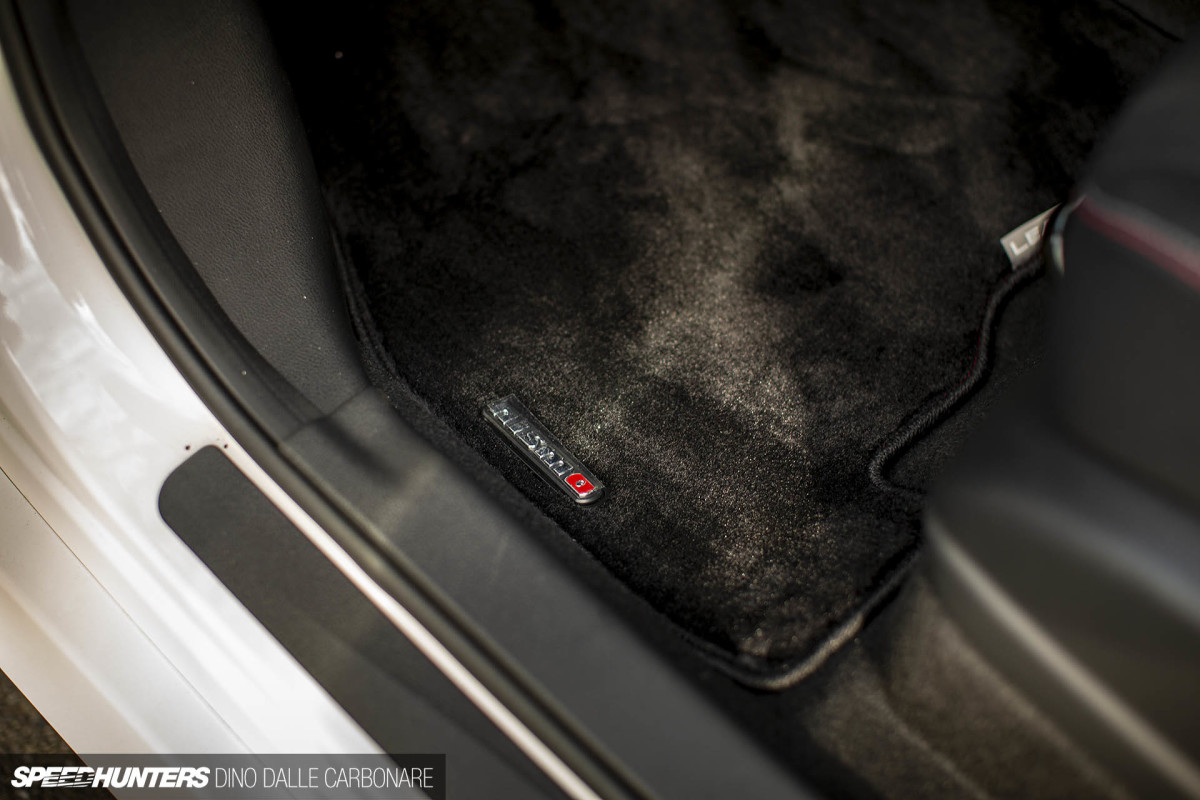 Nismo mats are a nice touch too.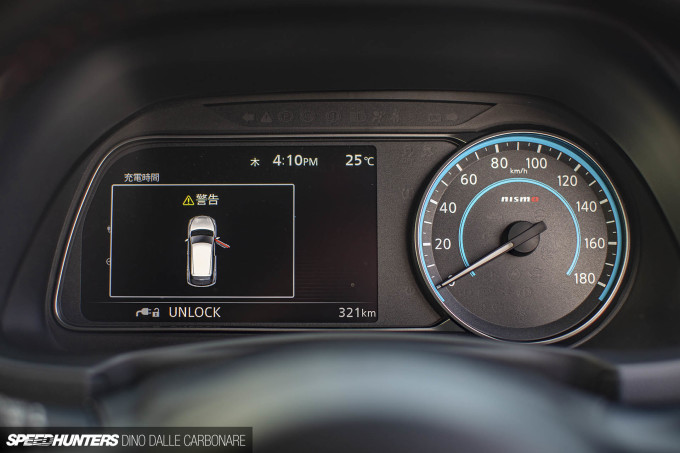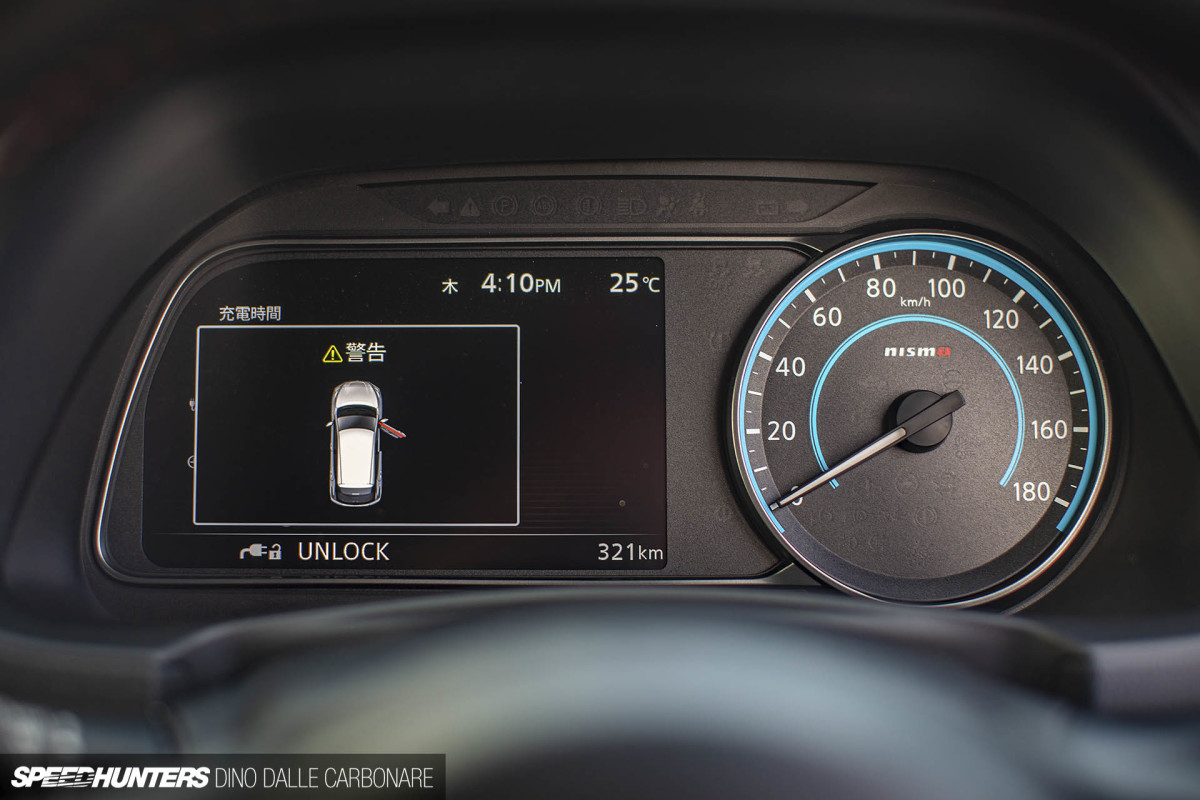 The best touch is a little Nismo badge on the speedometer, although when driving it I remember thinking they could have played with the LCD portion of the instrumentation and created a Nismo page with red highlights and numbers giving some performance stats or projected torque readouts. It's little things like these that would make an owner feel like they had picked up something a little more special. But like I said, Japan has really become good at being overly conservative of late.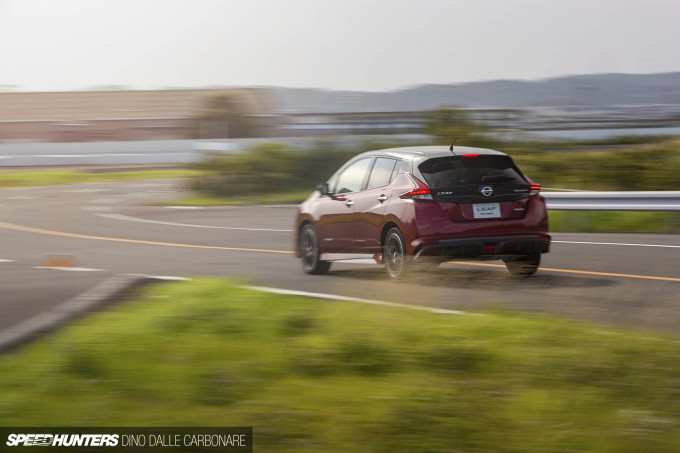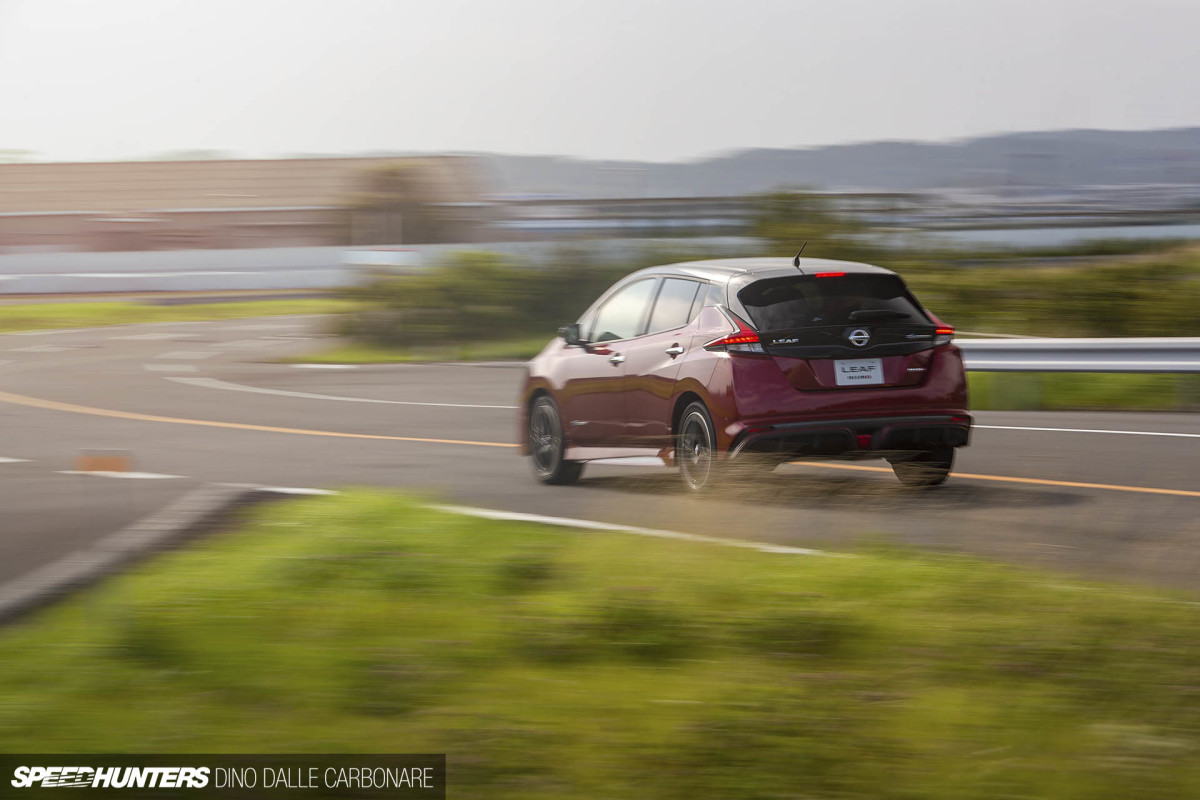 I came away from the afternoon drive with more questions than answers. If this is a taste of the future, I have to say I'm happy that the potential performance side of things is at least being explored. At the same time I can't help but wonder how it will be done for the more important Nissan cars, like a future EV GT-R or Fairlady. What will have to be done to keep the enthusiasts passionate? What will the equivalent of a Nismo RB26 F-spec engine be? Will motors be swapped out? Will higher spec batteries be offered? It makes you wonder and that unknown fills me with excitement.
The internal combustion engine will never be replaced for us gear heads, but this EV stuff is hard to ignore.
Dino Dalle Carbonare
Instagram: speedhunters_dino
dino@speedhunters.com