My final post from last weekend's D1 Grand Prix event in Tsukuba has got nothing to do with drifting whatsoever.
In fact, it's not even the sort of vehicle we'd usually talk much about here on Speedhunters, but this was just way too cool to pass up.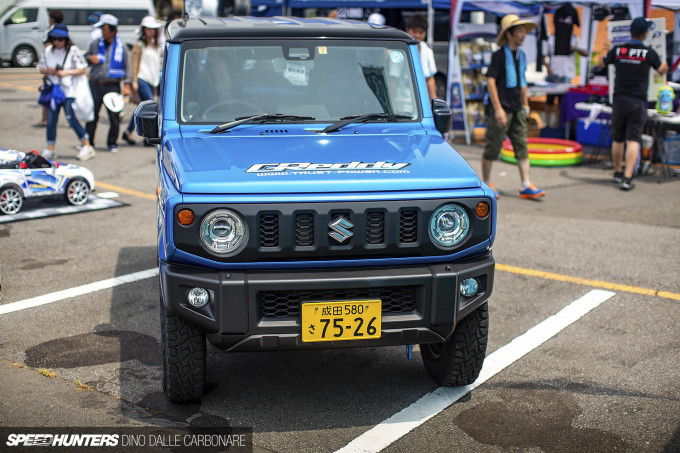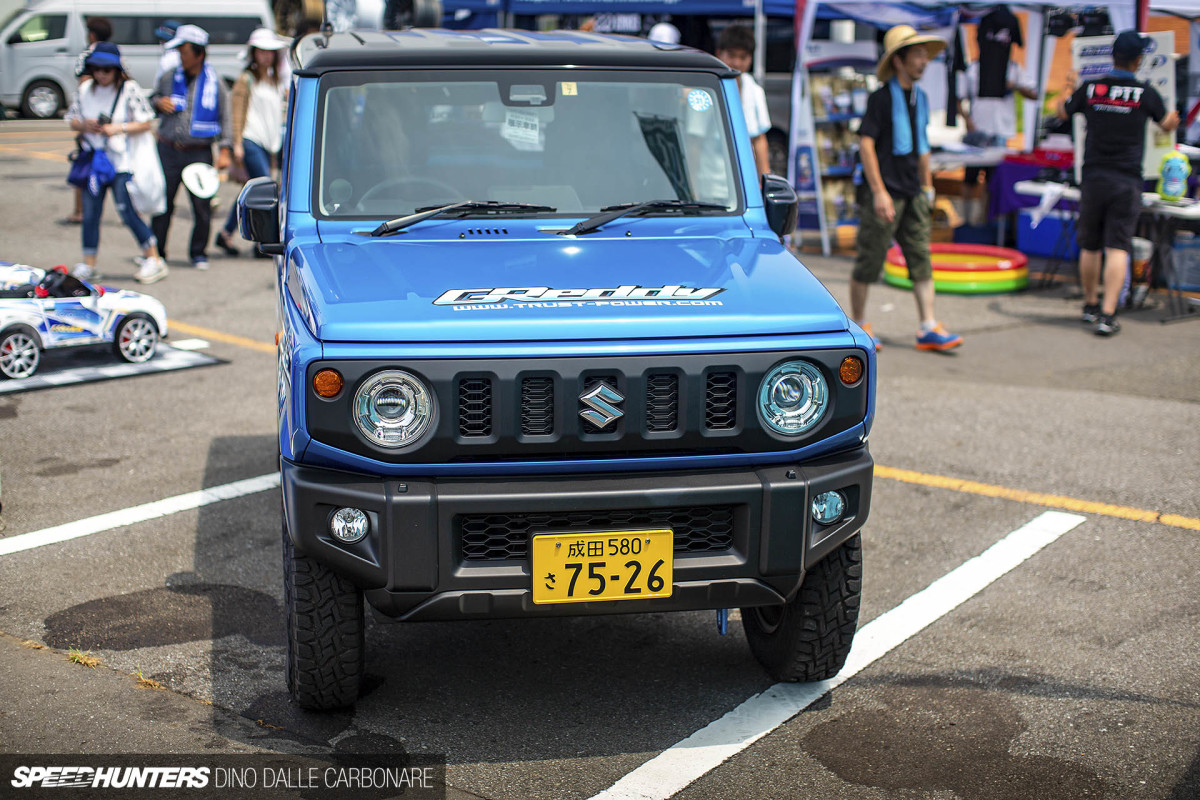 This is the all-new Suzuki Jimny which has recently hit dealerships across Japan. It's been a very long time since this little kei-class off-roader received such a comprehensive refresh, and for 2018 Japan's favorite micro rock crawler takes things to the next level.
GReddy had this mildly modified example on display next to their booth at D1GP, and I couldn't resist grabbing a few images for a little spotlight.
Suzuki has really hit the bullseye with the design of the new Jimny, starting off with a big plastic grille which seems to be comprised of some of the best elements from the world's most iconic off-road vehicles. Squint and you'll see a bit of Jeep's Wrangler and maybe a hint of H1 and H2 Hummer, but the Mercedes' G-Wagon flavor is undeniable. The design is beautifully angular and tough looking, but at the same time so contemporary.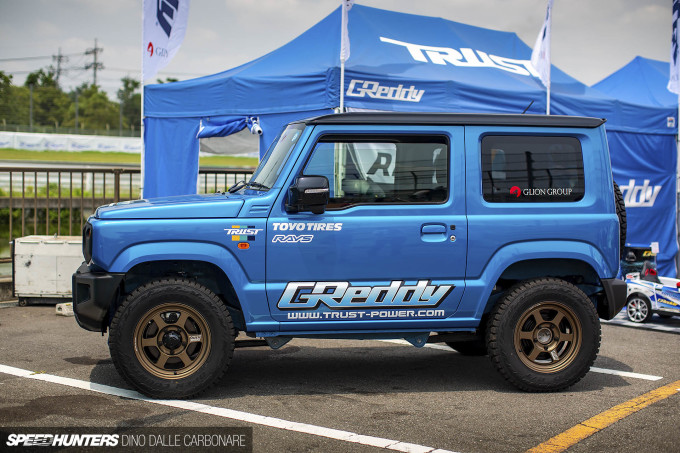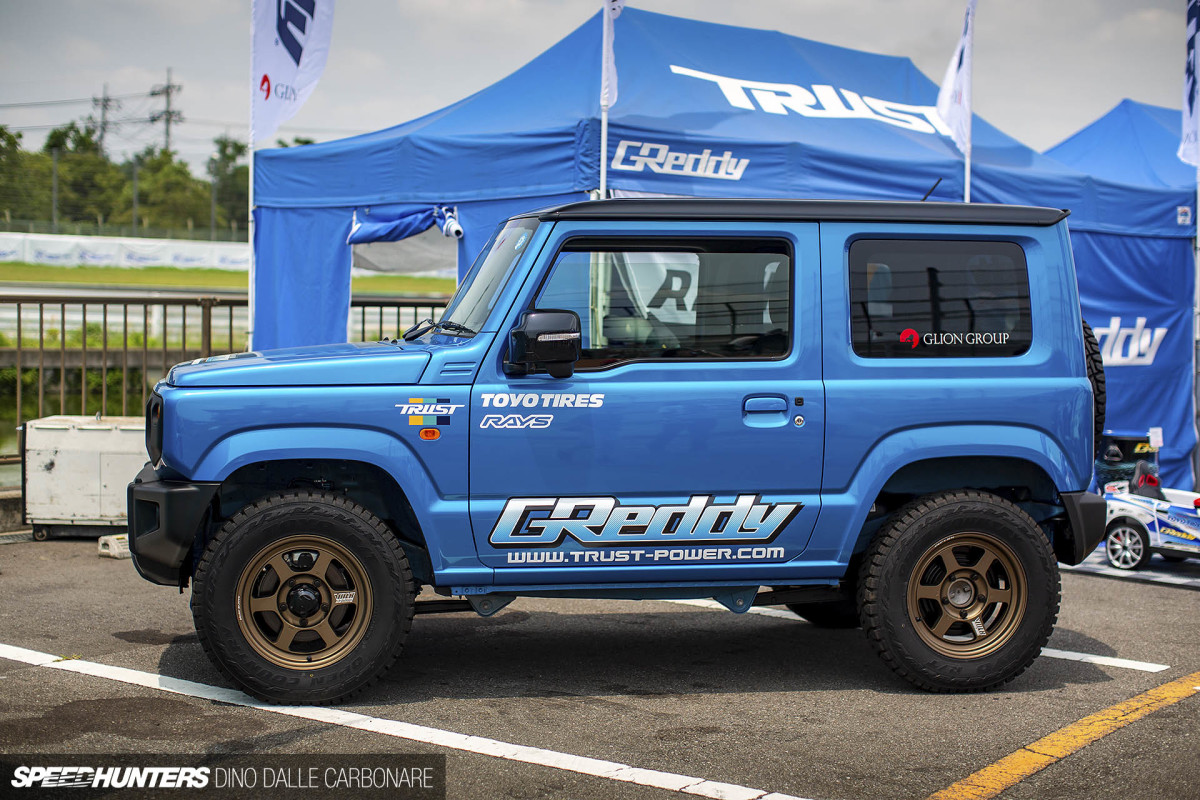 GReddy has already fitted their little blue 'J-Wagon' with a set of 16×5.5-inch RAYS Volk Racing TE37X Progressive Model wheels and a functional set of Toyo Open Country tires.
In total show car fashion, the Volks are fitted in two colors, bronze on one side and black on the other.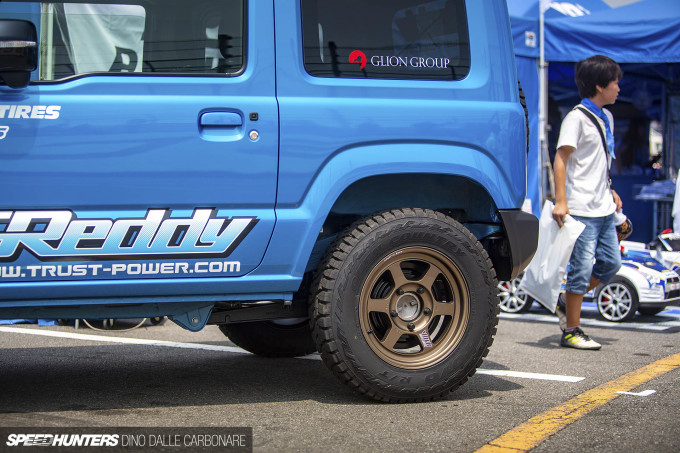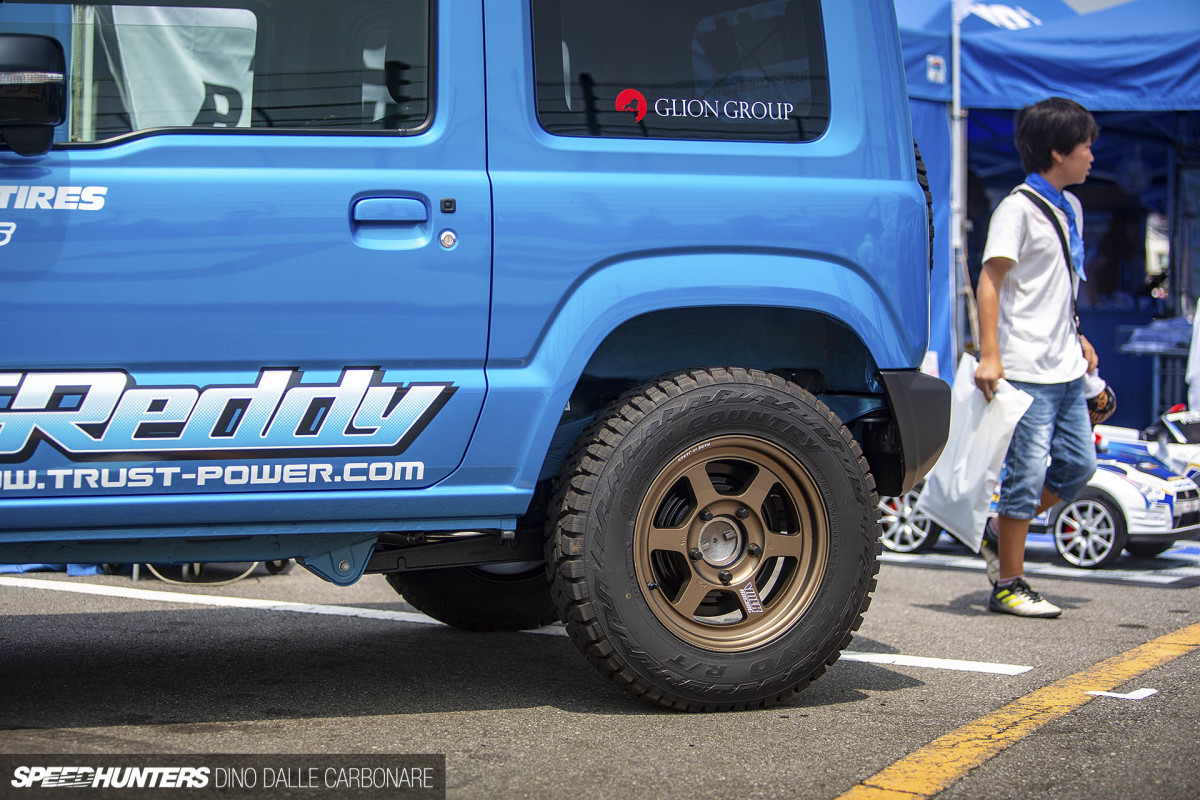 The Jimny is on sale in Japan in two guises, this regular kei version powered by a 63hp R06A turbocharged and intercooled 660cc three-cylinder, as well as the Jimny Sierra. The latter is not categorized as a kei car, runs chunky black overfenders to accentuate its rugged looks, and is powered by a 102hp 1.5-liter K15B.
We all know the Japanese love their things nice and small so it's no surprise that a large tuning scene has developed around the Jimny over the decades. Most parts offered by the aftermarket are function-based and all about making the pocket-sized off-roader as capable as possible.
The Jimny is renowned for its ability to squeeze through the tightest of trails, but these Suzukis are also capable of tackling the wildest obstacles. Underneath, the model still runs a ladder frame with two solid axles, which, as Jeep has proven, remains the best layout for maximum articulation.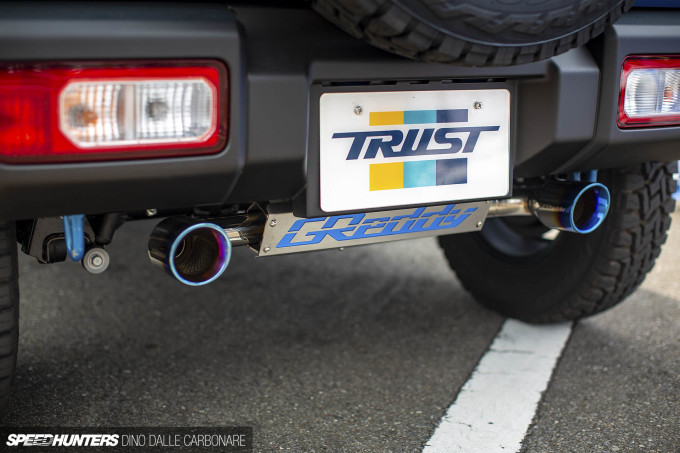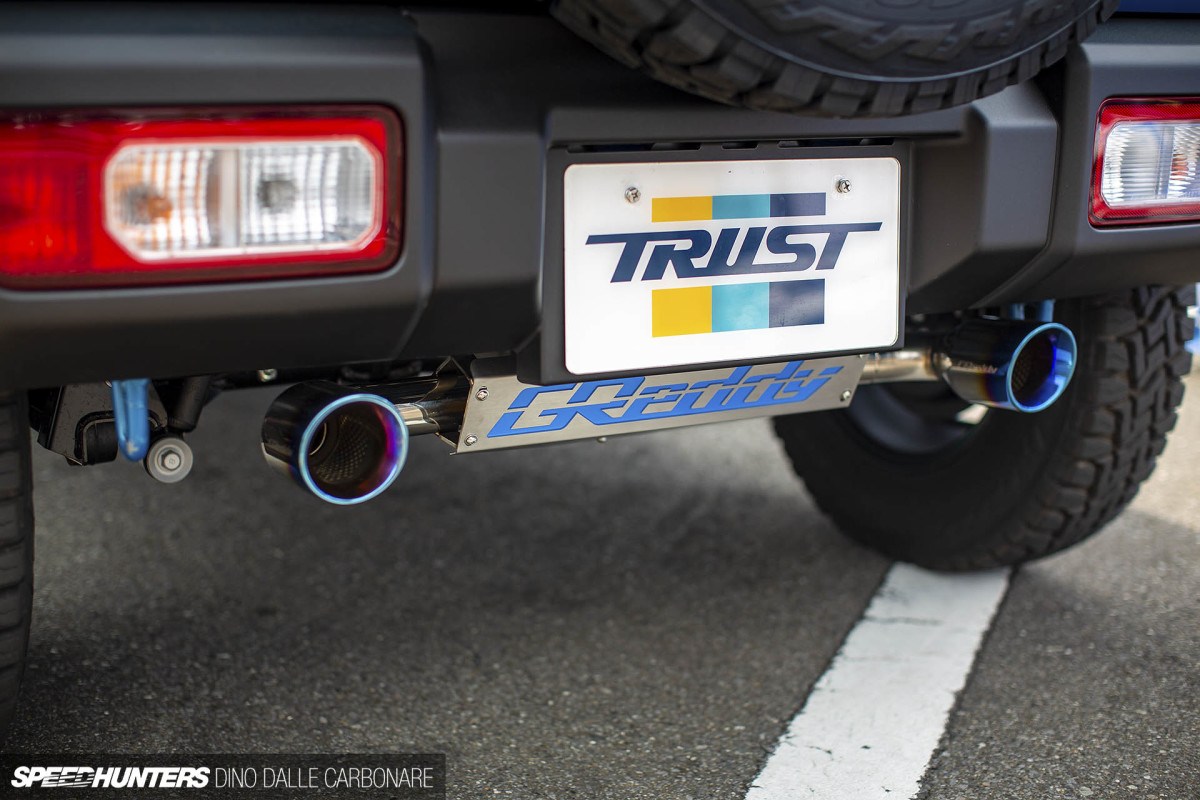 Despite its newness, GReddy already has a cat-back Power Extreme R exhaust system available for purchase, plus cooling upgrades and electronic tuning accessories.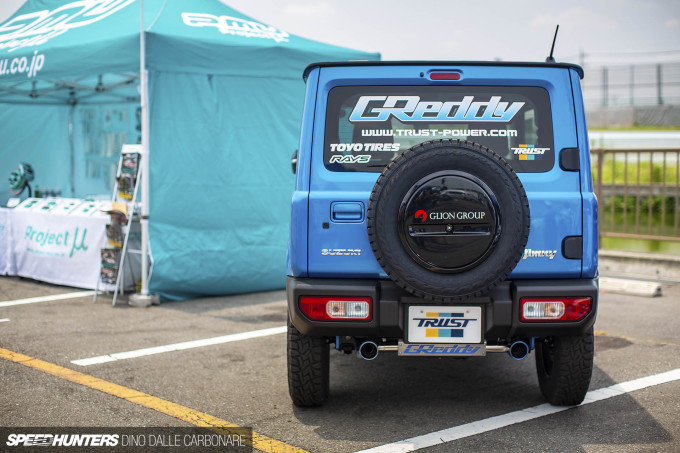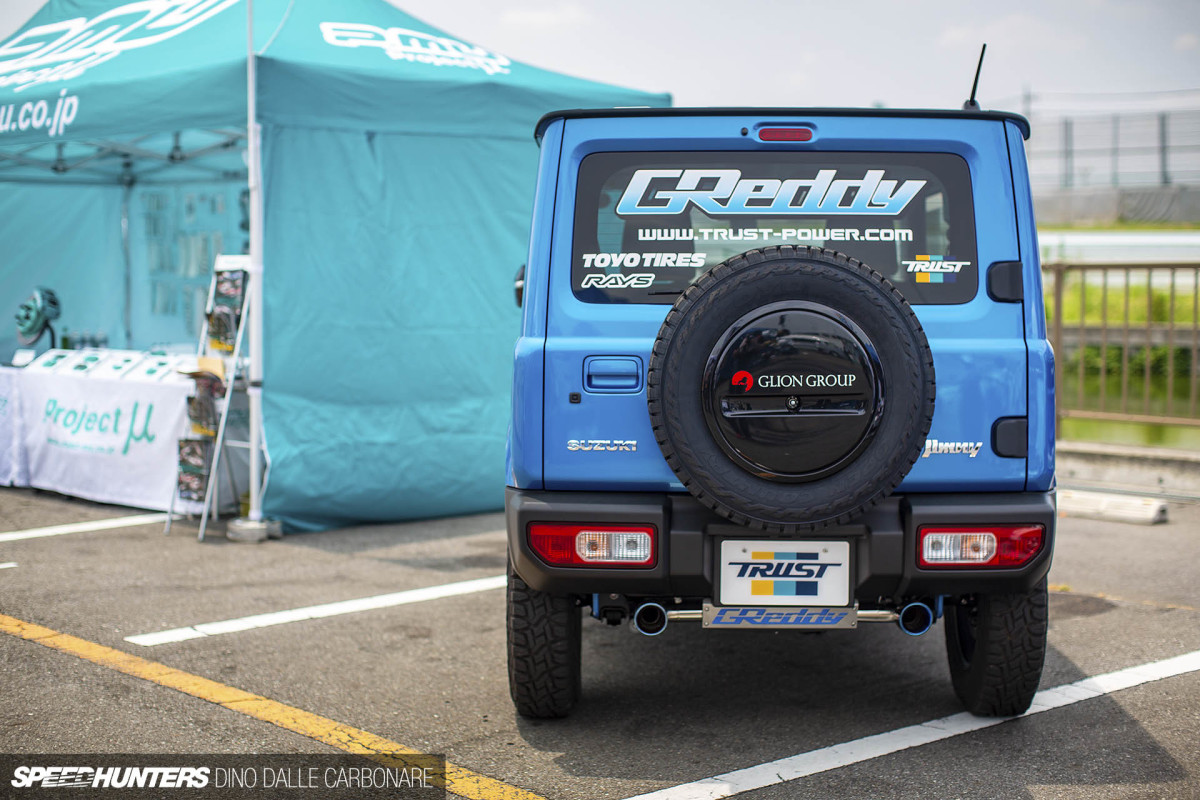 This post is simply to celebrate a Japanese automotive icon, and the fact that Suzuki has nailed the design of its latest iteration so damn well. I can't wait to see what people and shops do with this new Jimny platform.
Right, back to our regular programming…
Dino Dalle Carbonare
Instagram: speedhunters_dino
dino@speedhunters.com