Being from the UK, my world is completely and utterly ruled by the weather.
But without it I'd have nothing to make small talk about, no means to plan my life, and not a lot to complain about. Actually scrap that last part, I'll always find something to complain about.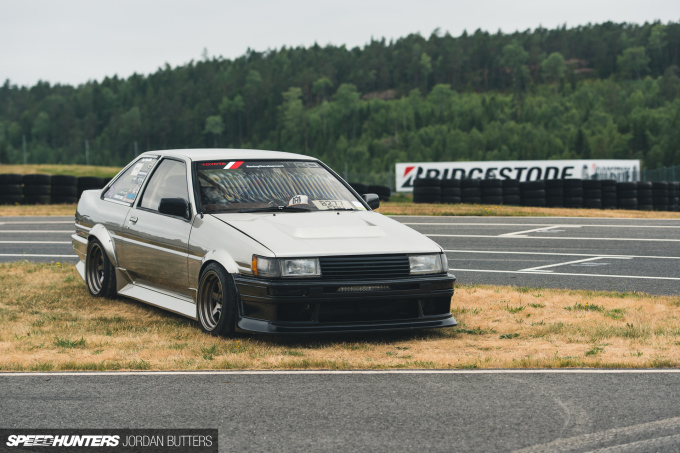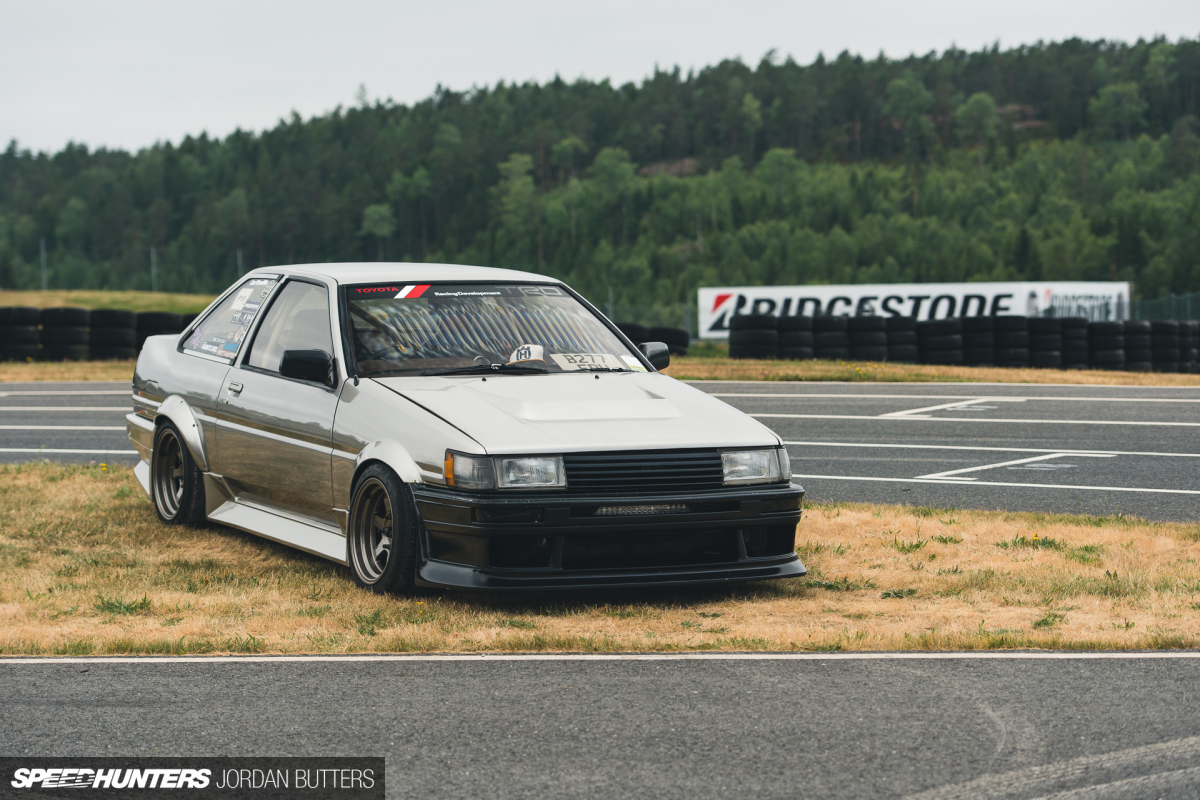 Ask anyone from the United Kingdom what the weather's been like recently and not only will they be gagging to tell you, but they'll also confirm that it's been ungodly warm for what seems like an eternity. Water reserves are running low, entire swathes of the countryside are on fire and, apparently, train tracks are melting. Jesus save us, it's approaching 34°C.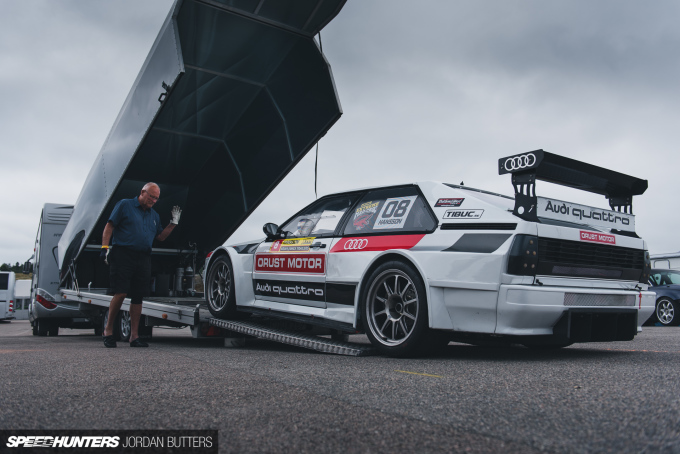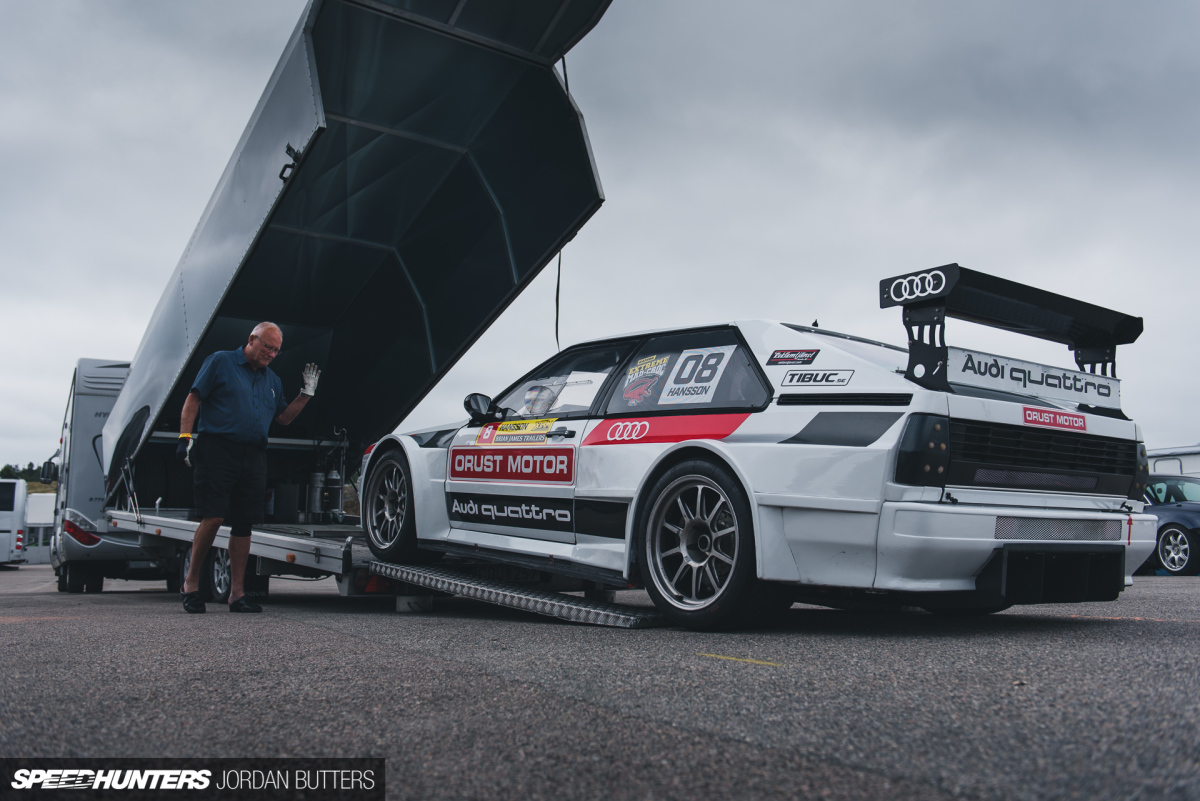 However, being at Gatebil (I'm not sure if I mentioned that yet?) I couldn't care less about the climate back home; I want full-blown, wall-to-wall sunshine here. The sun makes people act wild, it raises spirits, it heats the track providing grip and giving us the gift of tyre smoke, and it makes colours pop and adds contrast and depth to images.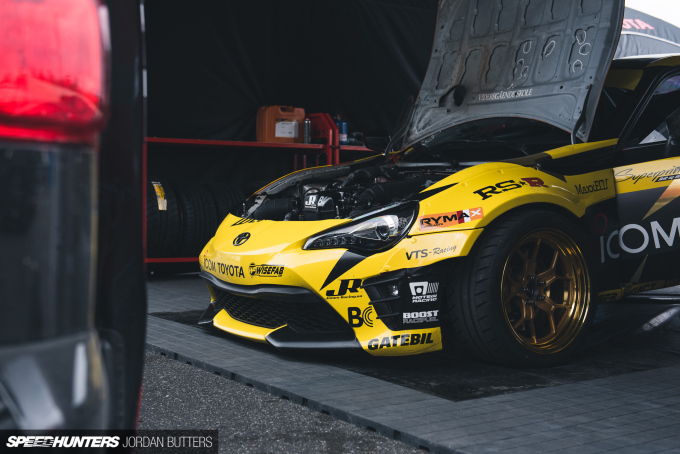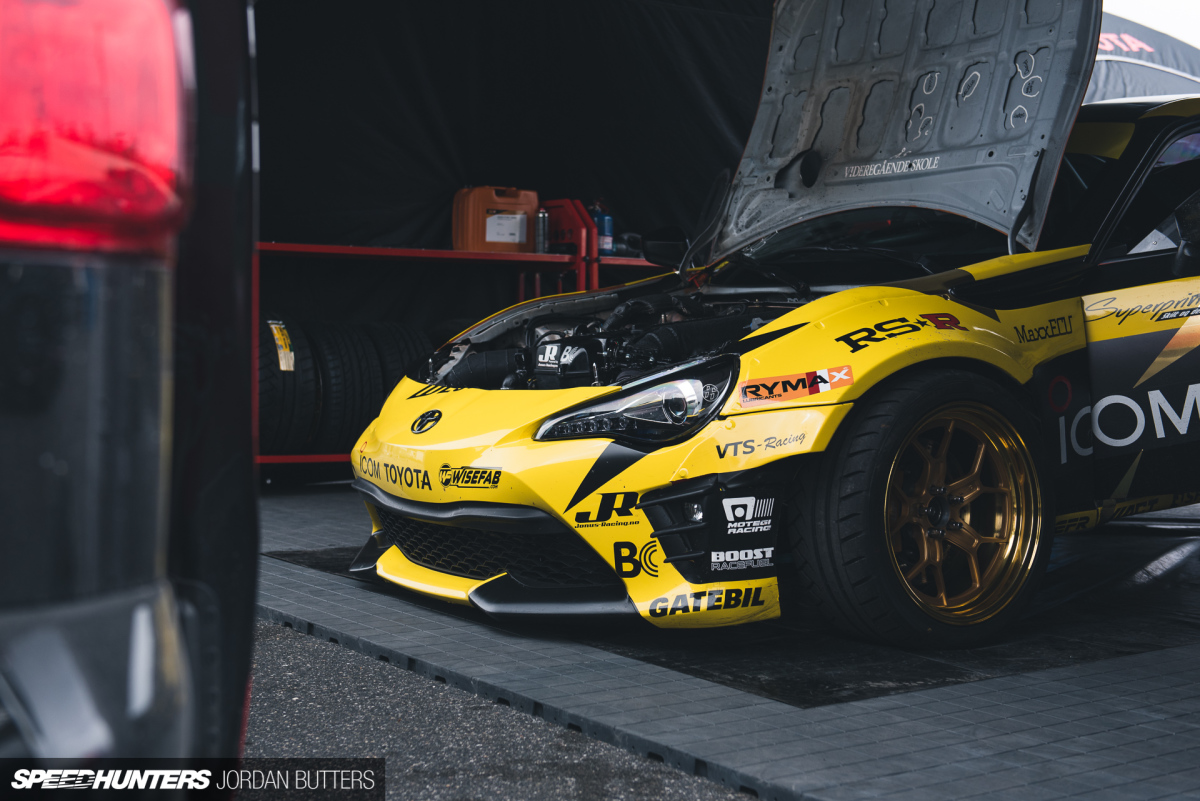 Sunshine brings events to life and, although I'm sure Gatebil would still be Gatebil under torrential rain, it's my first Gatebil so I want it to be all it can be. Call me selfish.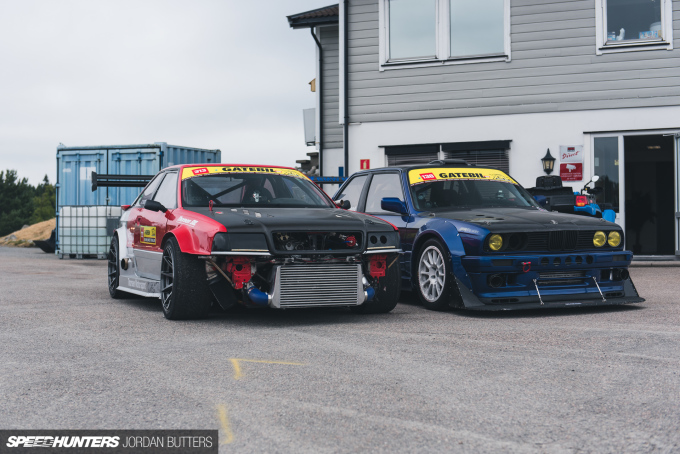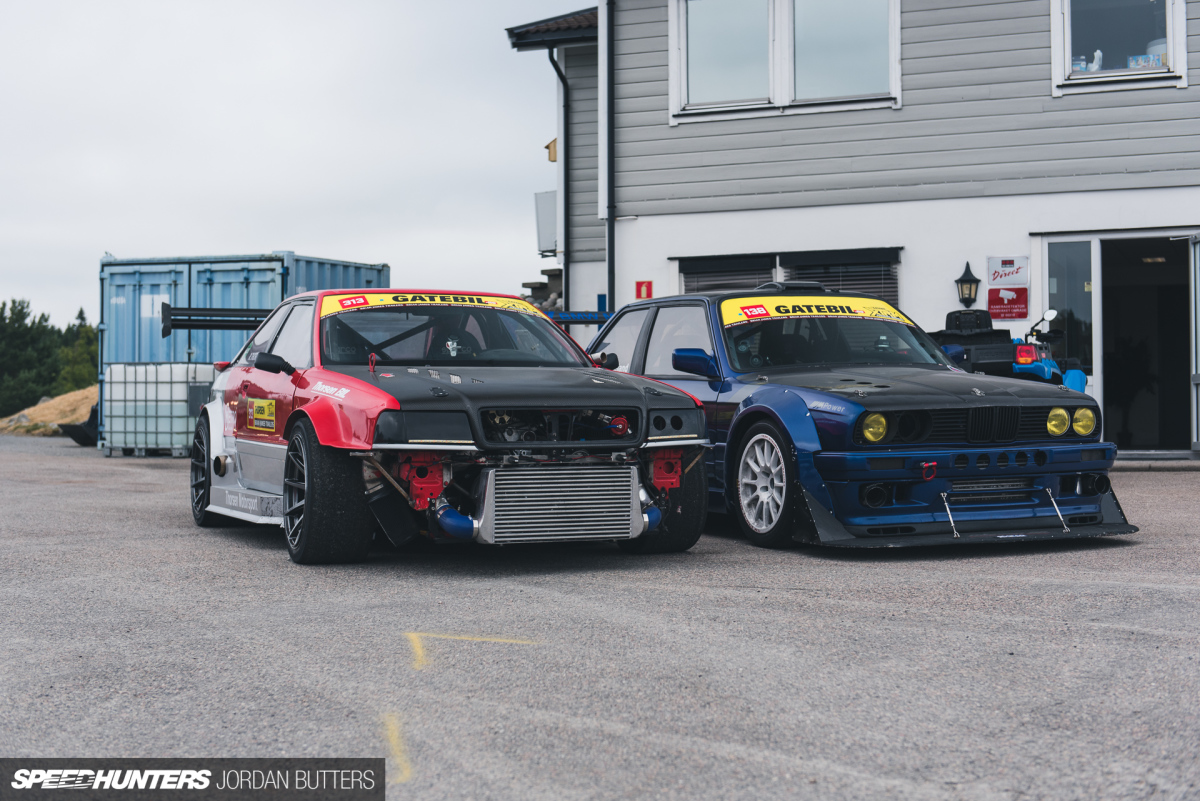 By the way, I did check out the 'other paddock' that I was tipped off about earlier. There's some pretty special stuff over there that I can't wait to see on track tomorrow.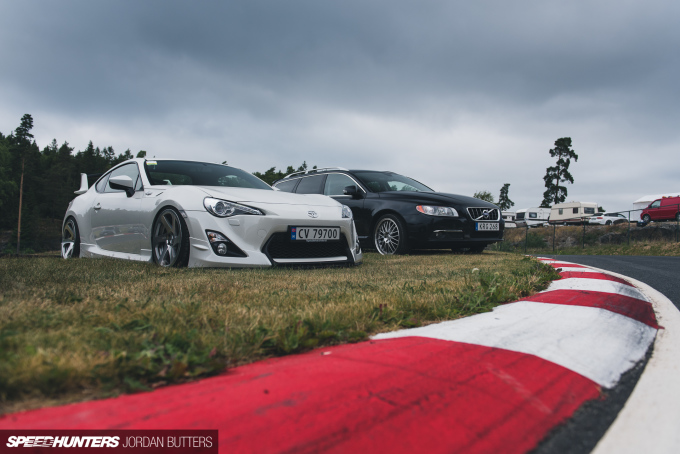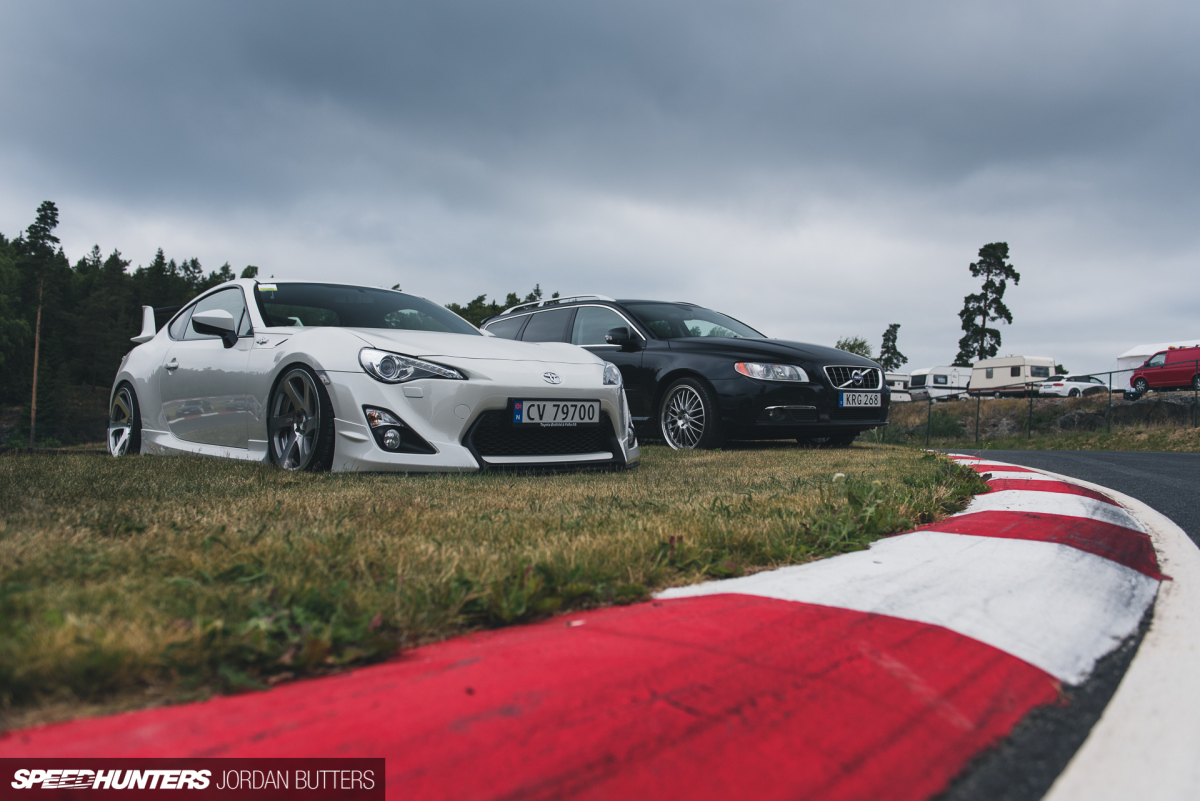 But imagine my slight disappointment when drizzle started falling from an overcast sky as I pulled into Rudskogen Motorsenter earlier this morning. I mean, it was still amazing to be at Gatebil, but I had every imaginable appendage crossed over another in hope of some direct light. Sadly, it didn't look like it was going to happen.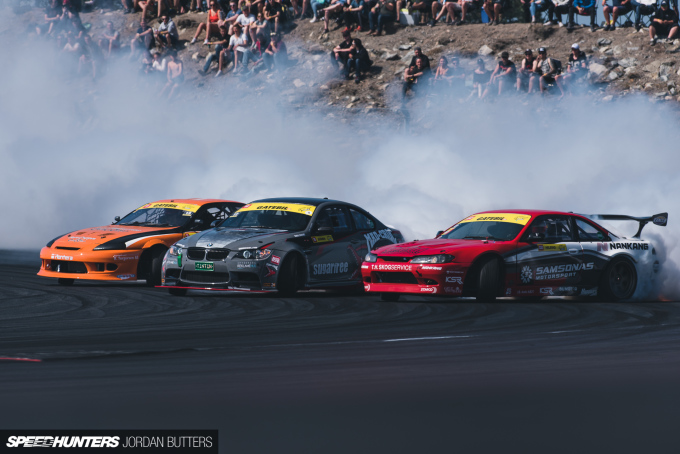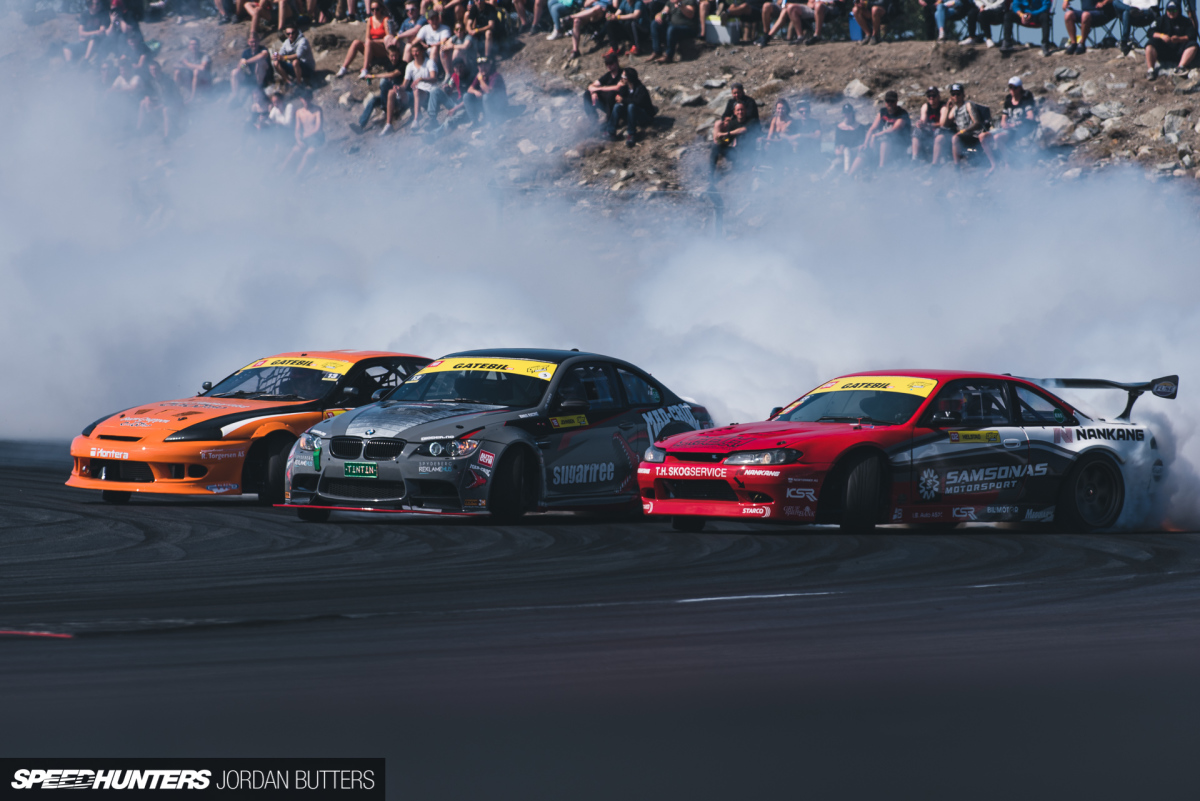 Then, just as the first three cars came screaming into view in a shroud of tyre smoke as the track went live this afternoon, the sun suddenly kicked into life, burning a hole through the clouds almost on cue, and basking Gatebil Rudskogen in glorious sunshine.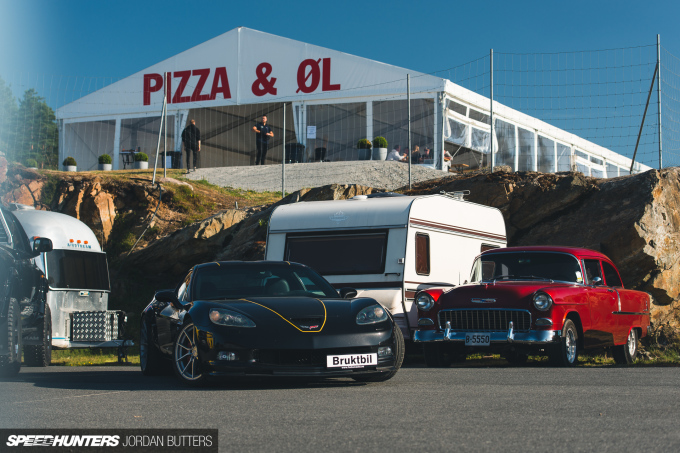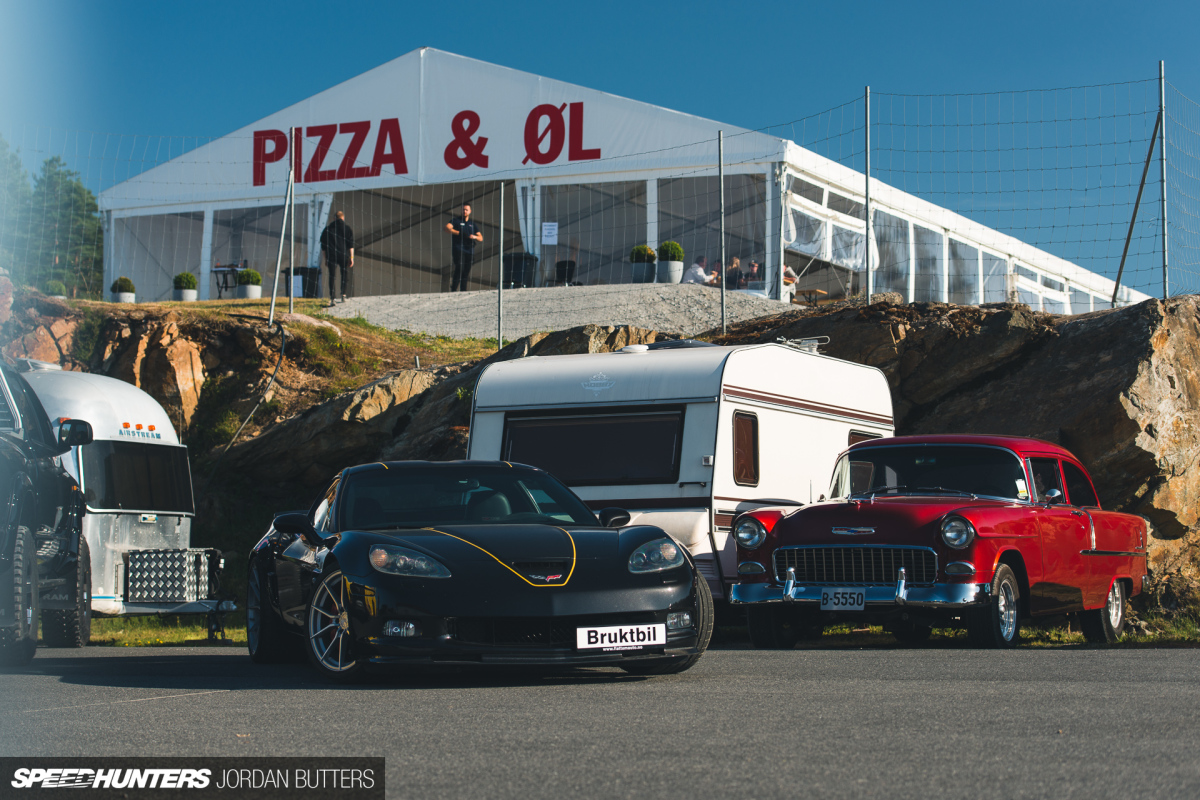 This is the Gatebil I've waited all this time for.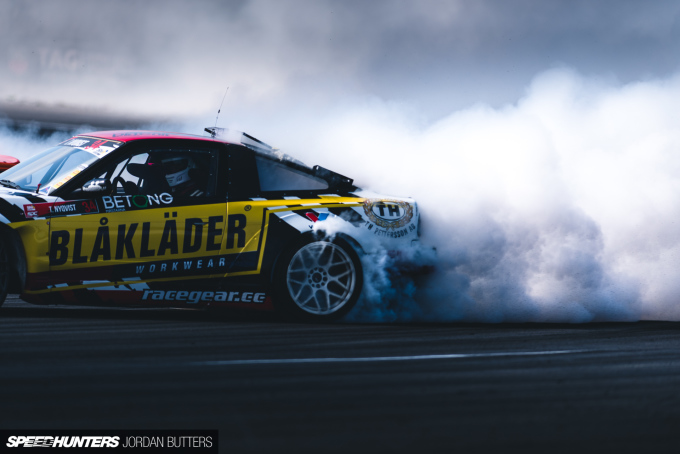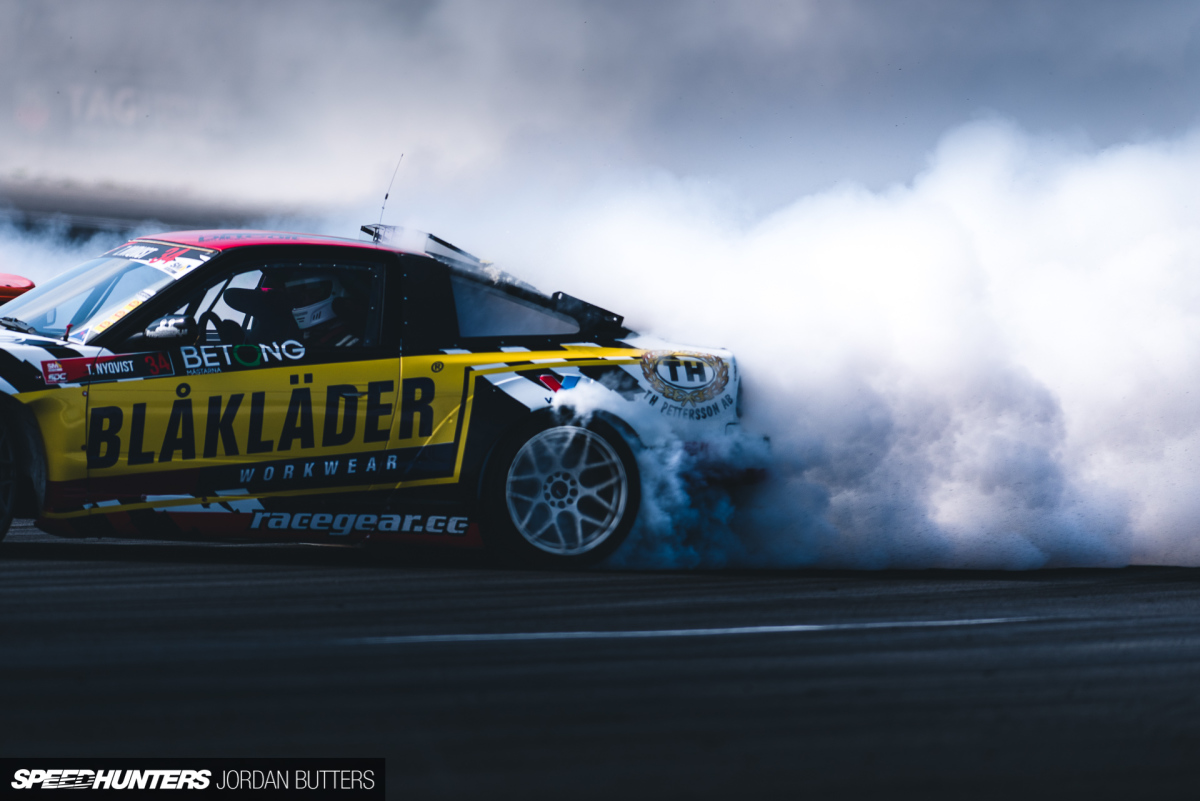 Today is somewhat subdued compared to the insanity that I've been told to expect of Friday and Saturday, but we still have practice and qualifying for Gatebil's Super 3 drift competition to keep us entertained in the Scandinavian sun.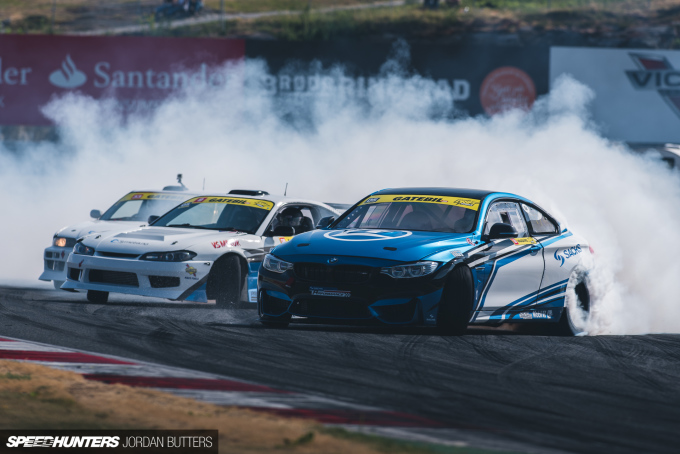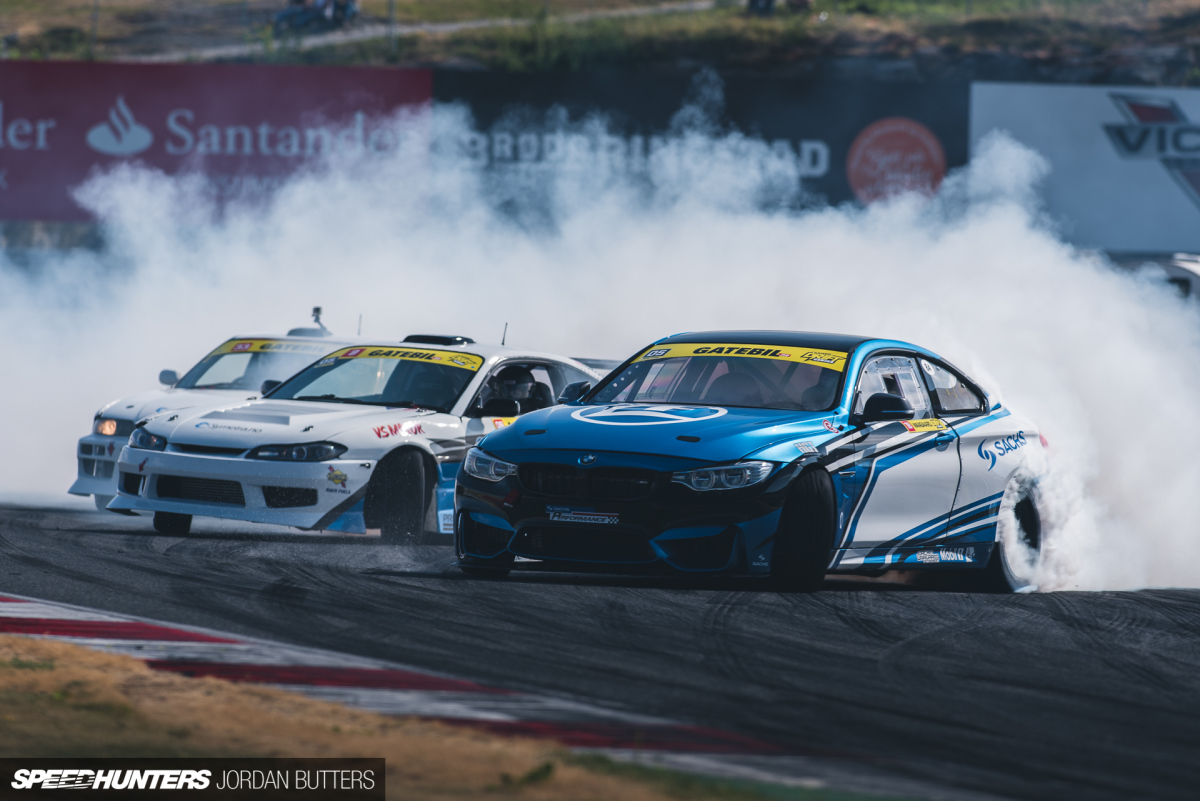 Much like any other competitive drift event, Super 3 asks drivers to drift with sufficient speed, aggression and angle through a series of corners, adhering to a predetermined line. The difference is that rather than complete the runs solo, as they would in any other qualifying format, or in tandem as they would in battles, Super 3 demands that they drift in teams of three, as the name suggests.
But rather than just battling against each other, each team has to complete a traditional qualifying line whilst retaining maximum proximity throughout the course. It's a bit like synchronised swimming, but way, way cooler, and with a bit more tyre smoke. Wearing a swimsuit is optional – don't rule it out, this is Gatebil after all.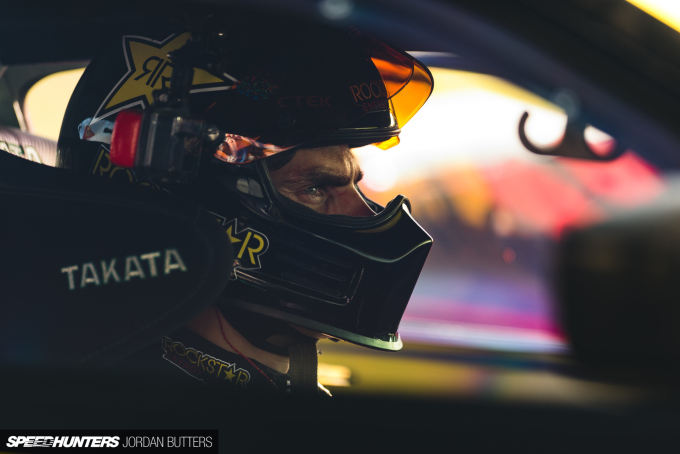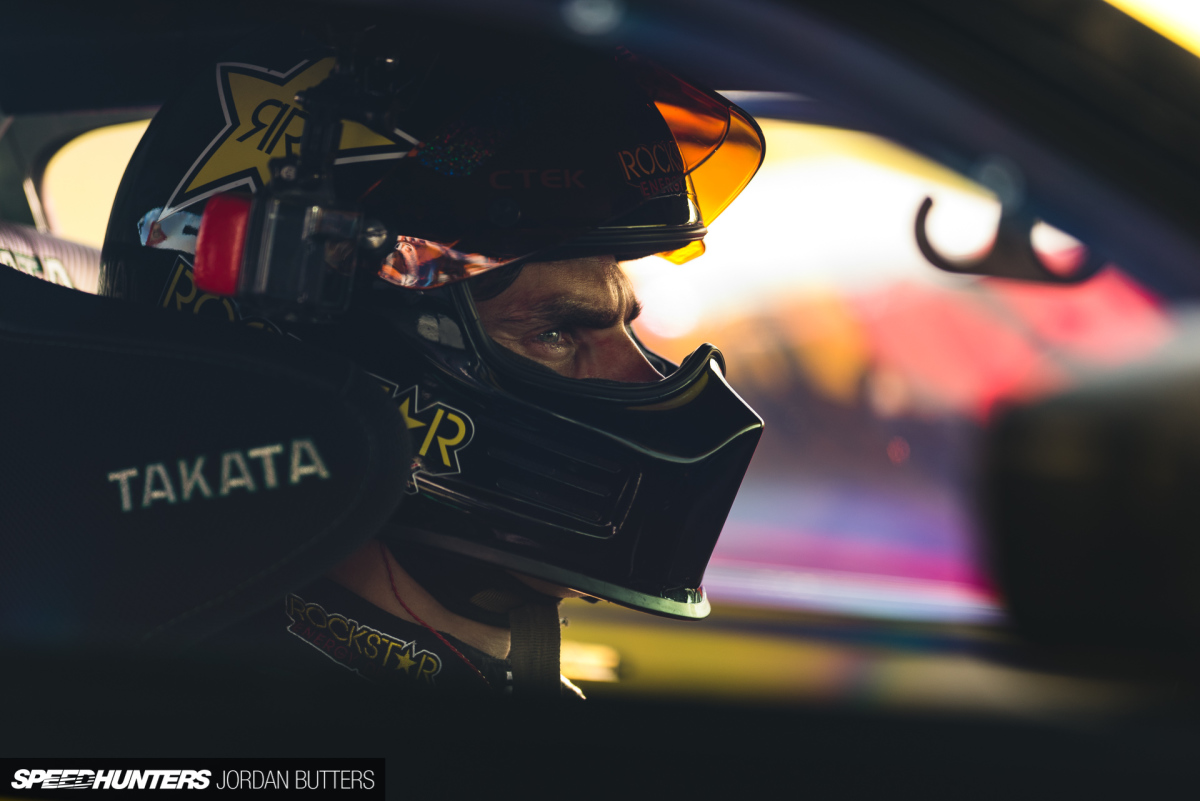 For the past few years, Fredric Aasbø's Team Toyota has consistently locked out Super 3, and from talking to some of the drivers in the paddock earlier, everyone has their sights on dethroning the Formula Drift star.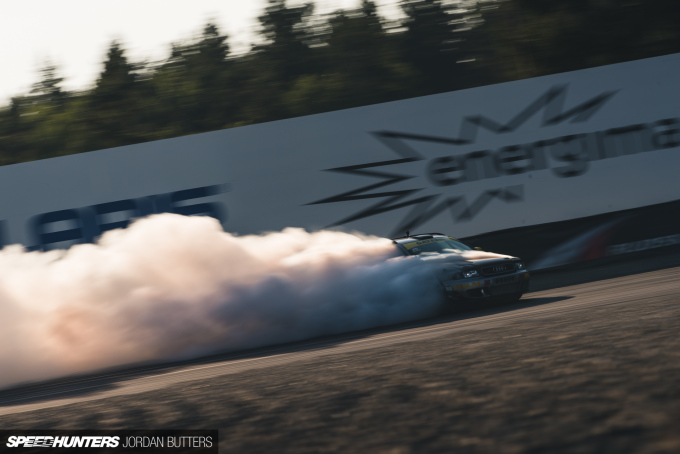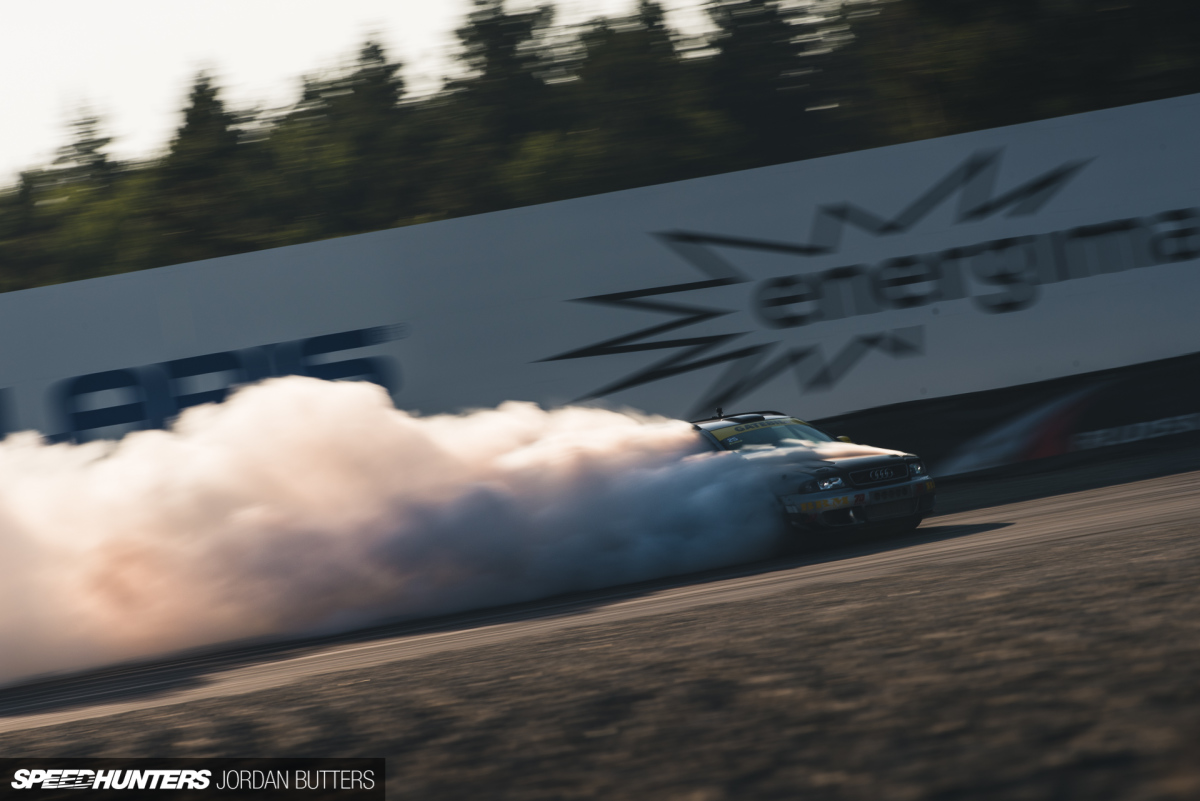 My personal highlight is this B5 Audi RS4 going completely balls-to-the-wall on every pass, smoke pouring over the bonnet. There's a level of commitment to drifting AWD here that is just incredibly impressive.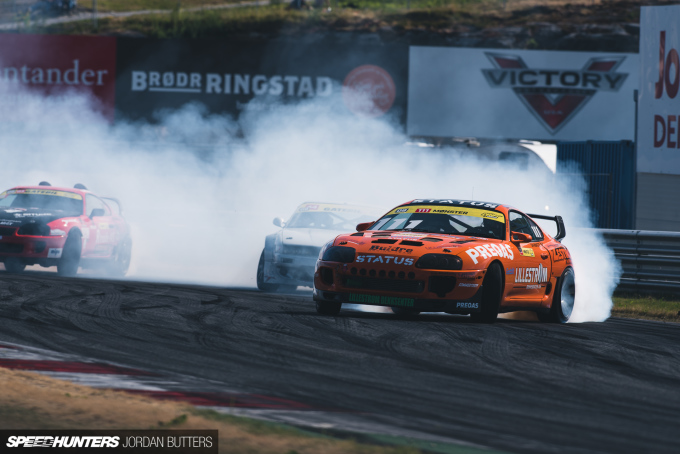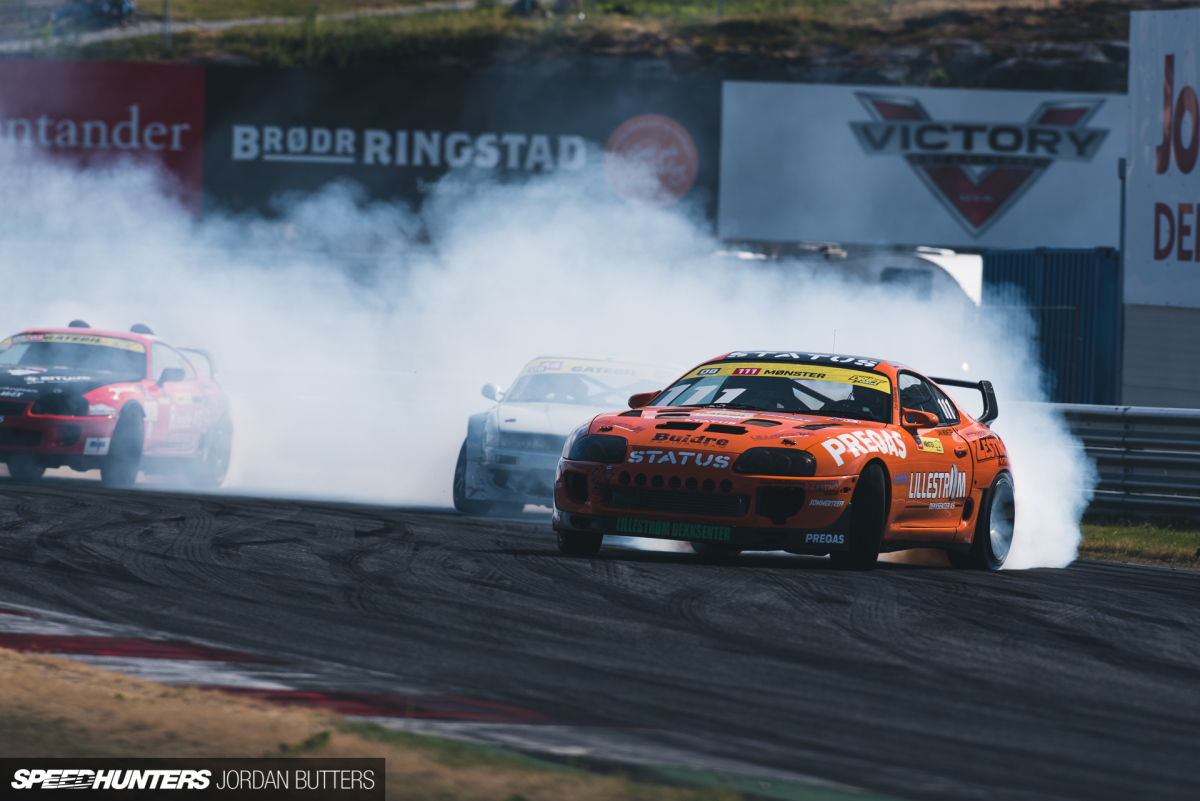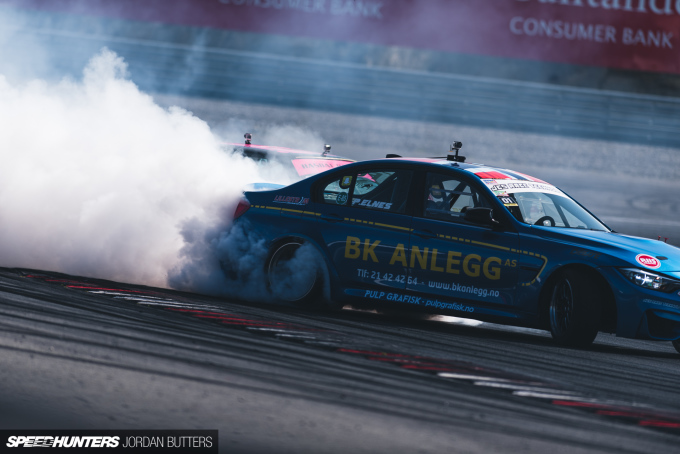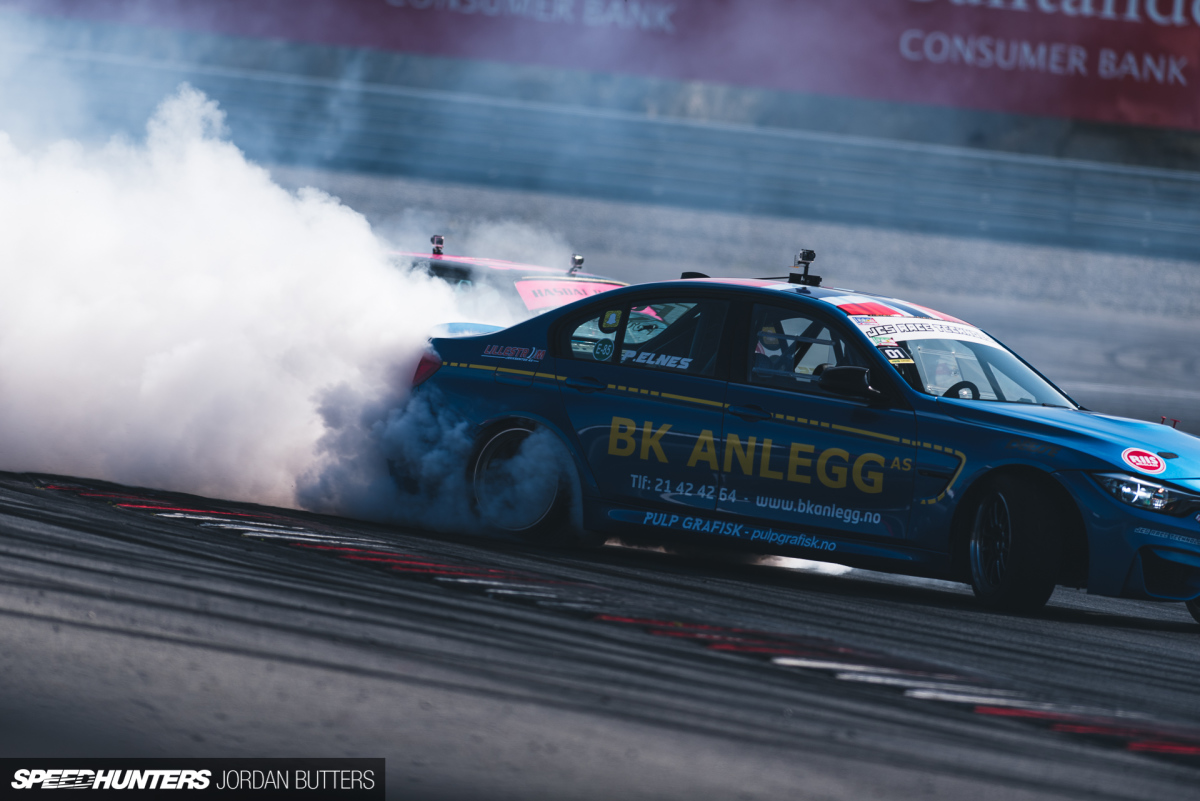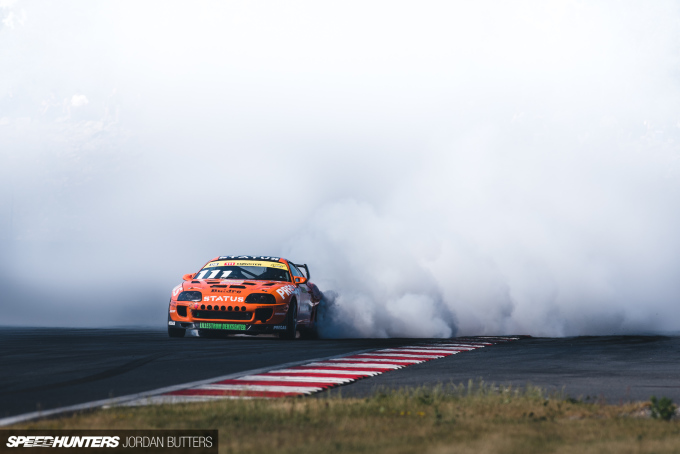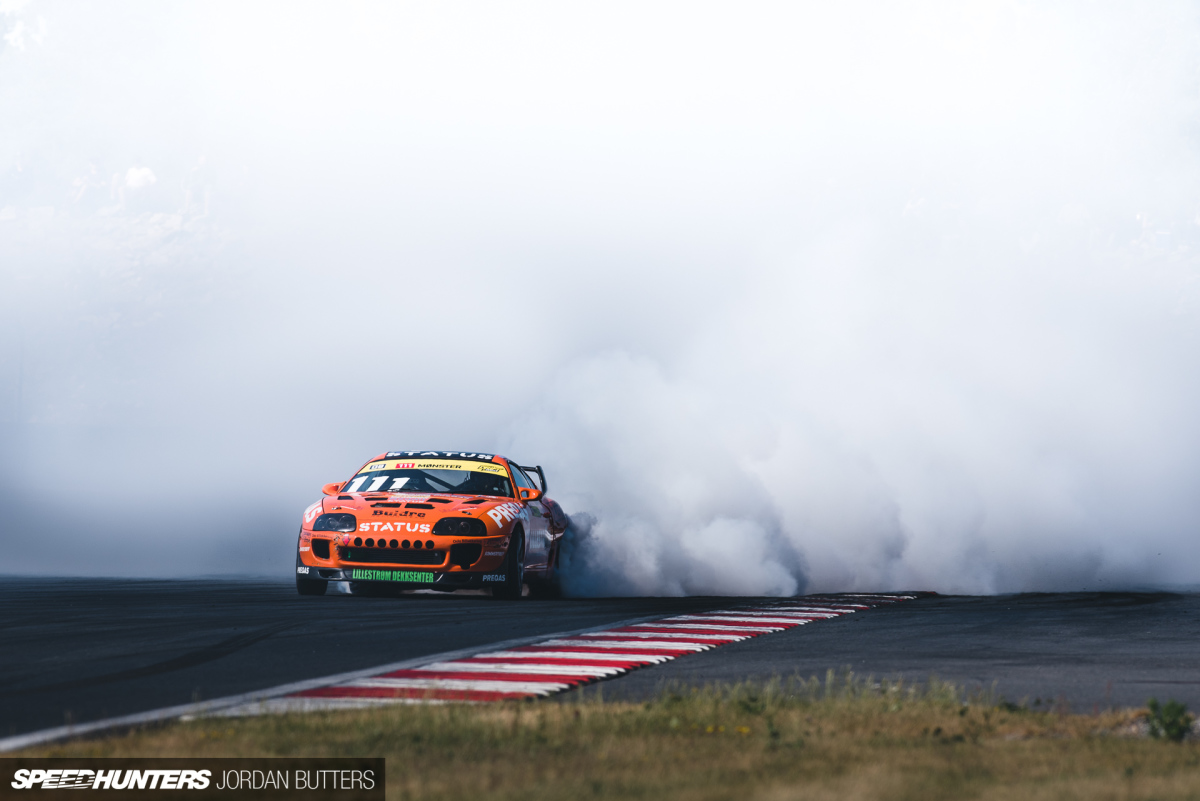 What I'm also especially enjoying is that Super 3 is a very different spectacle to a 'normal' drift event, and it's interesting observing as each set of cars finds its groove throughout practice, and even throughout each run. Initiations are tentative on the whole, with drivers giving each other space to slow down, before the run builds in excitement during the first transition. Two more switchbacks and it's into the large radius, sweeping final corner at Rudskogen.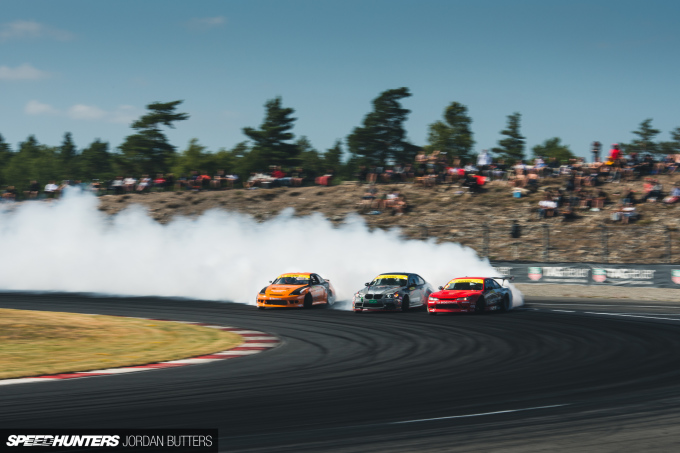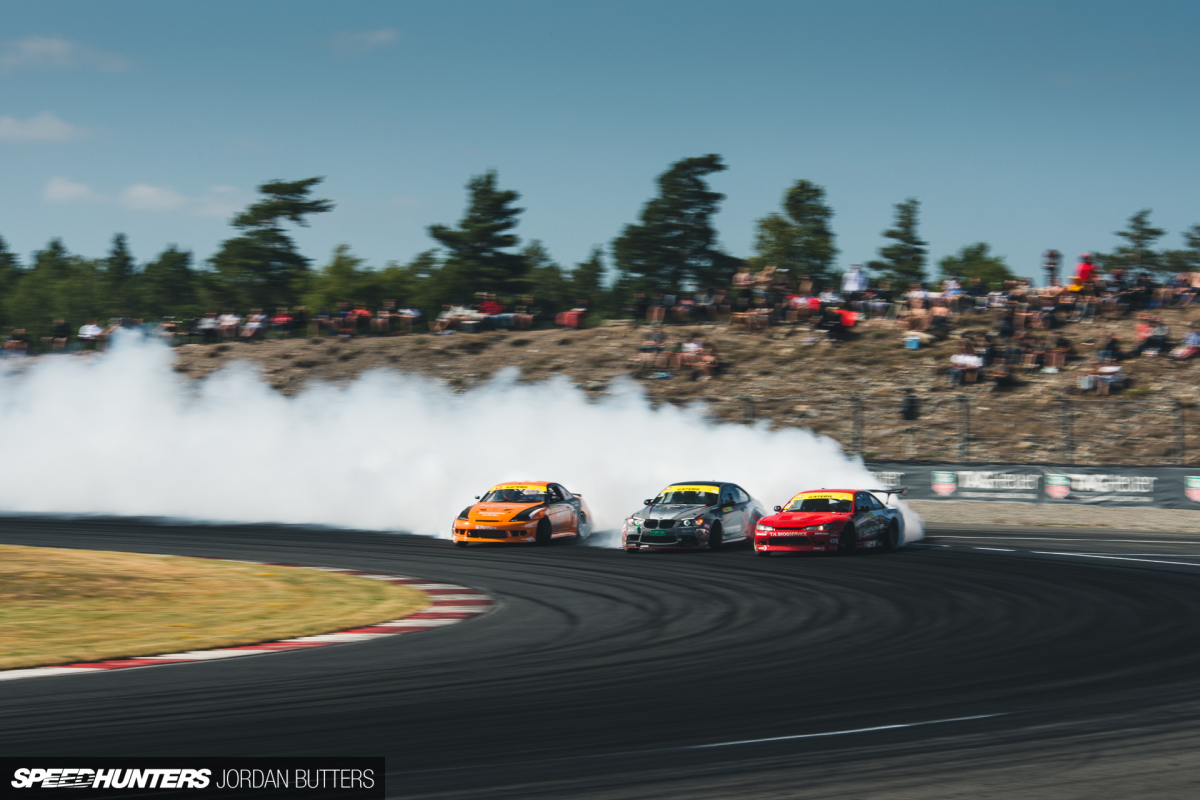 This is where things get interesting as the cars have an amount of time during the bend to find their line and hone in on the car in front. Come the exit of the corner, and if they've got it right, all three are door-to-door-to-door at full throttle heading for the outside of the final straight. Much to the adoration of the very vocal Gatebil crowd too; you can hear the noise from the spectators building as the cars close in on each other. Good vibes indeed.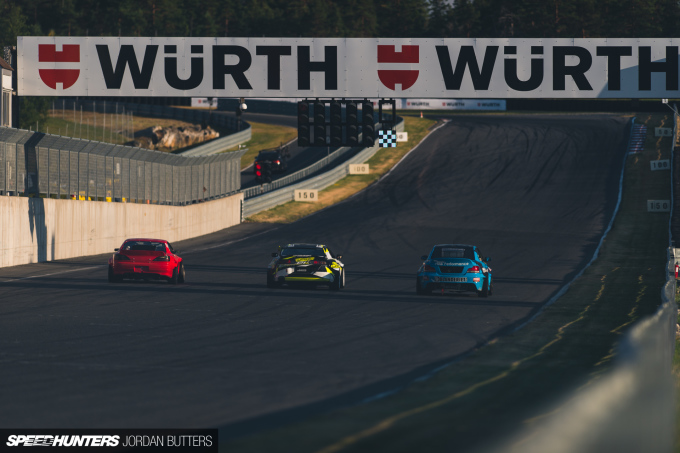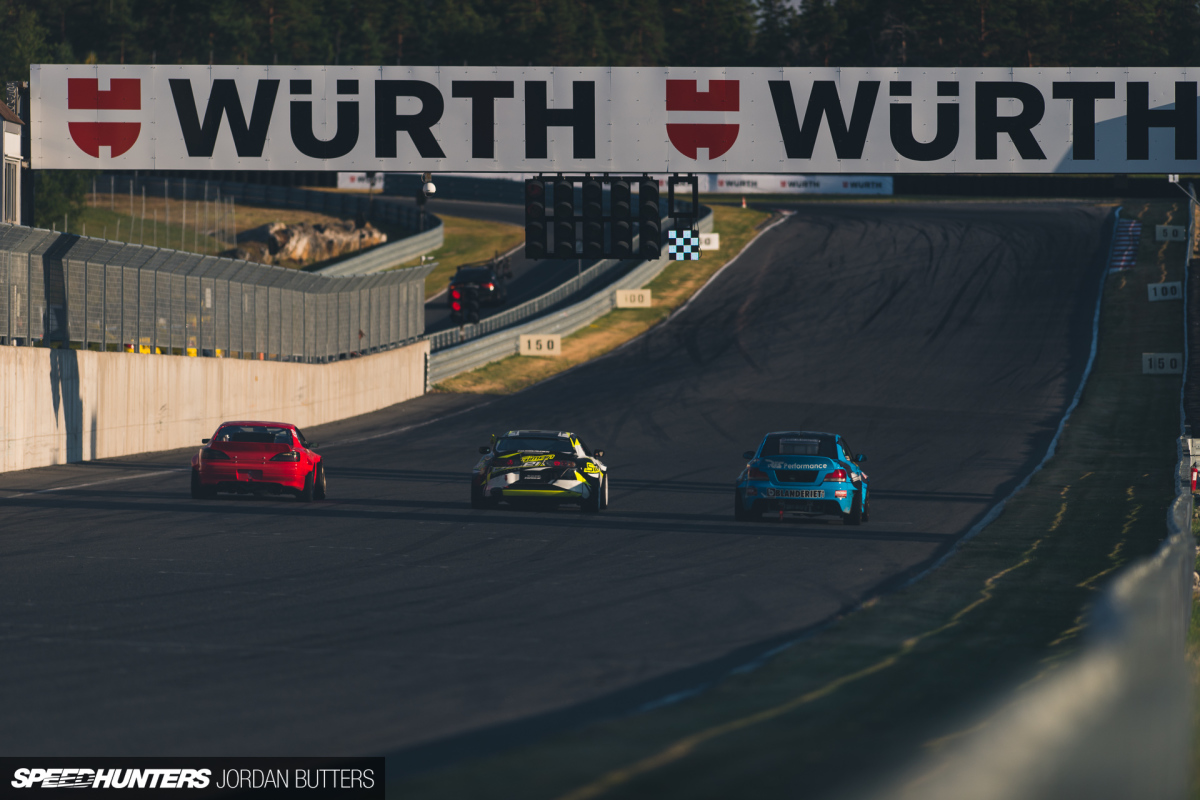 That's the one thing that has struck me so far today, above all else: Gatebil is good vibes.
Now if you'll excuse me, it's late, but it's still sunny out and there's so much more here that I need to see. I haven't even scratched the surface yet…
Jordan Butters
Instagram: jordanbutters
jordan@speedhunters.com