I have to say, I'm pretty lucky. This is my Ferrari F80.
Sure, it may only exist in the digital realm, but it's mine. It was specifically designed for me as a birthday present by a talented car designer, and it looks nothing short of sensational. How damn cool is that?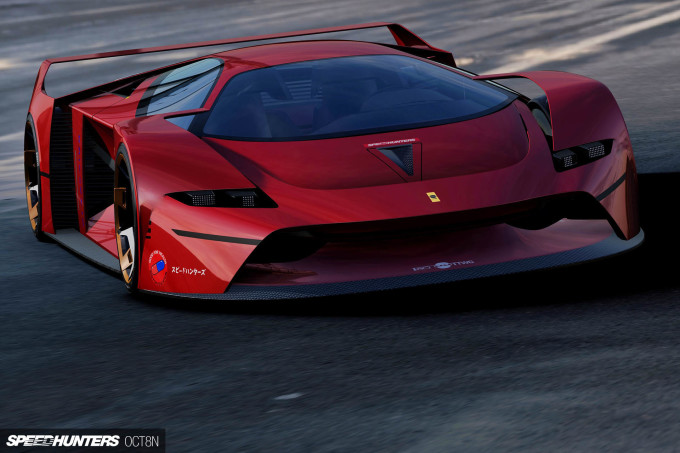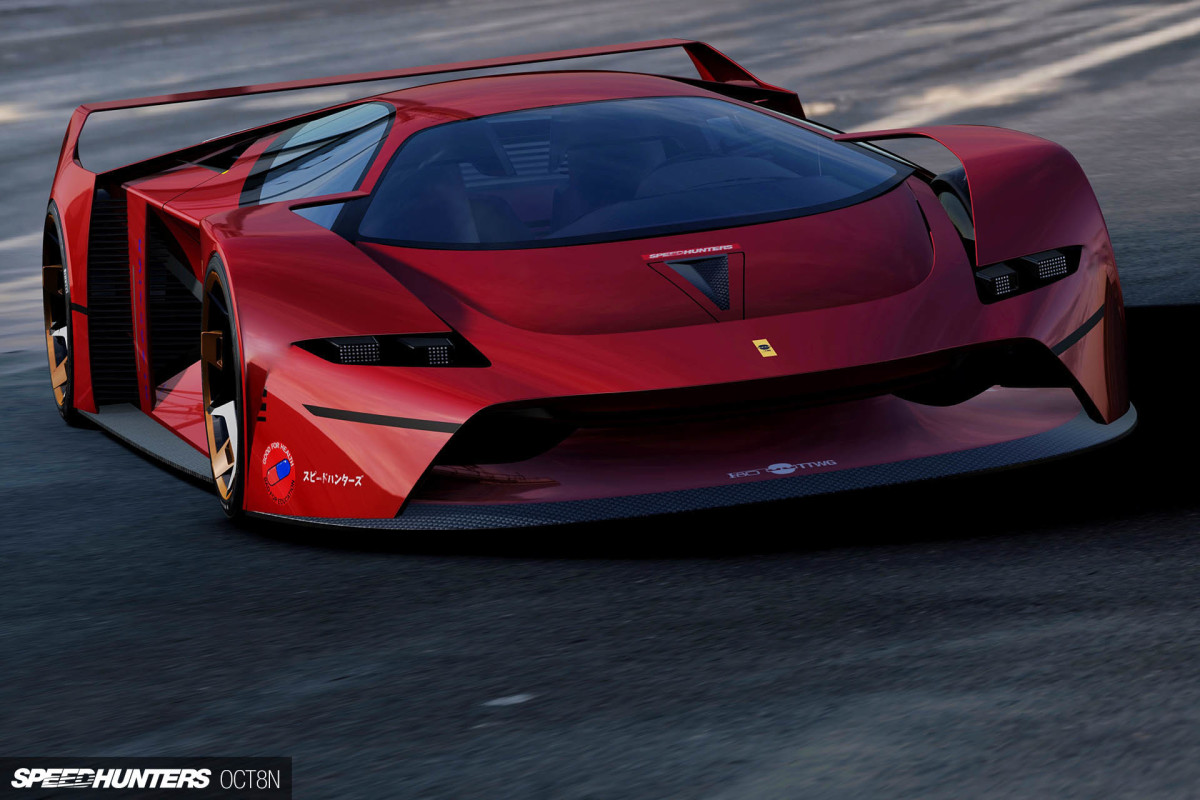 The whole thing kicked off when Giulio Partisani asked me a rather random question last week: "What are your three all-time favorite cars?"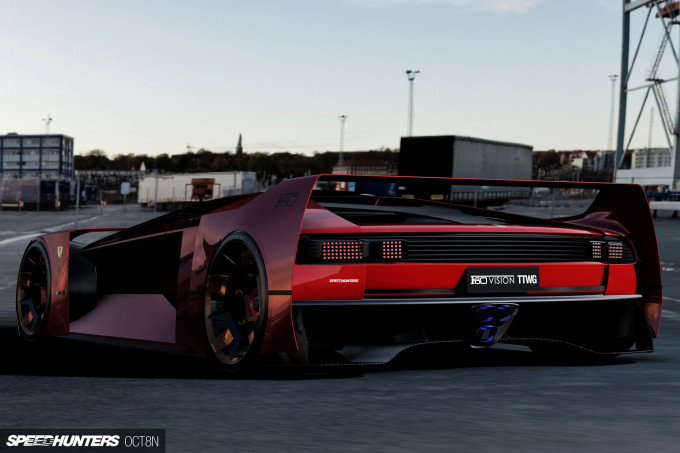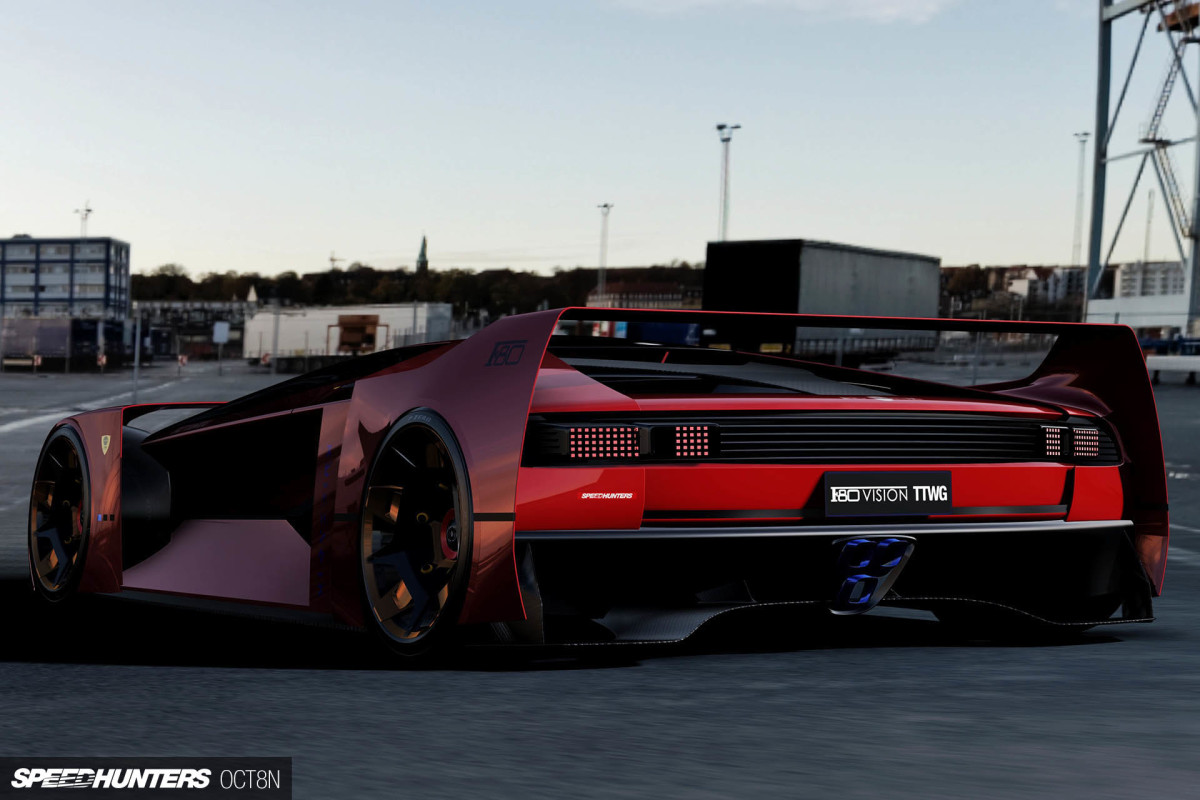 At the top of my list I put the Ferrari F40 as I believe nothing has ever topped it since it came out. The design, the turbocharged V8, everything it stood for and represented makes it a perfect car in my eyes – even more than a quarter of a century later.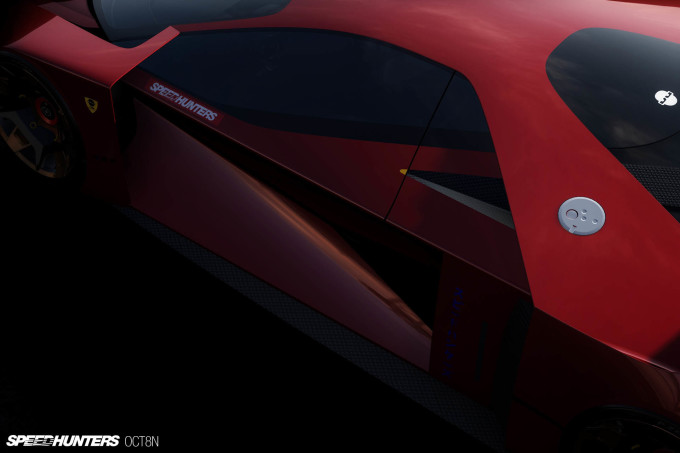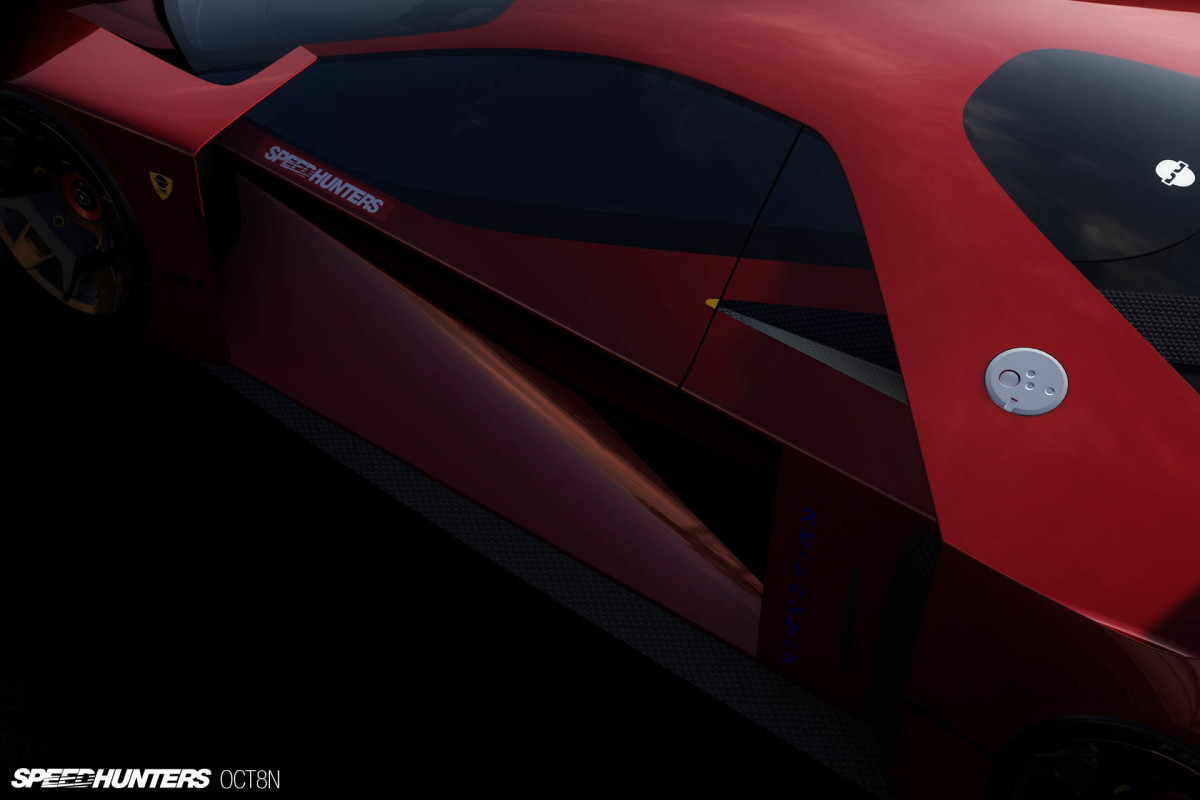 Fast forward a few hours and Giulio, who is currently a lead creative designer at Honda's R&D Center in Wako sent me this first teaser of what he named the Ferrari F80 Vision TTWG, TTWG an acronym for Through The White Glasses, the name I gave to my YouTube channel back when I thought I'd actually have time to vlog. I'll get to it one of these days!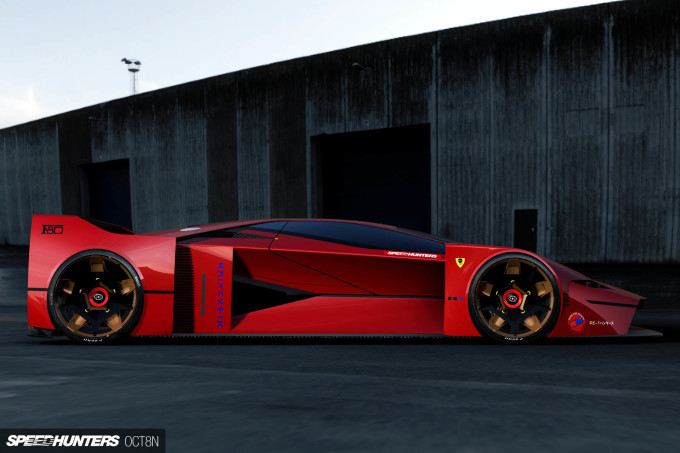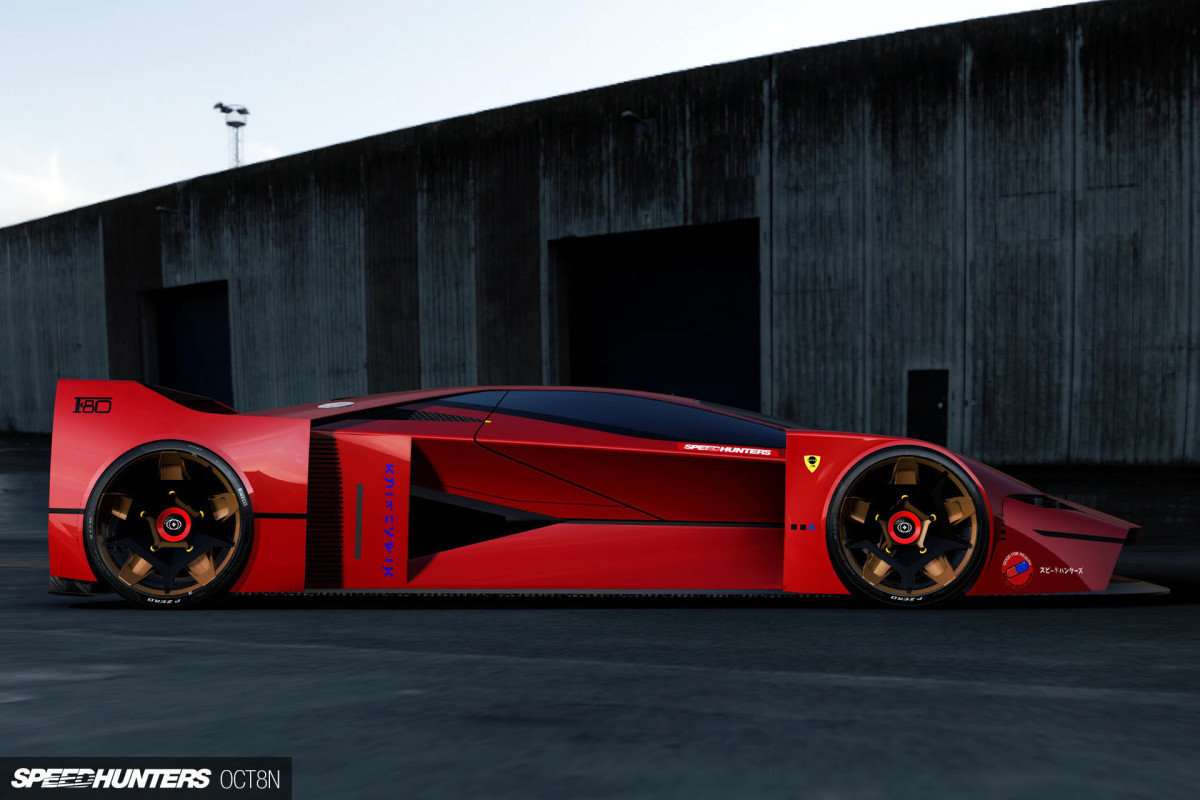 Giulio spent eight hours modeling then visualizing and rendering the car in Autodesk VRED, and the result left me speechless for a good few minutes.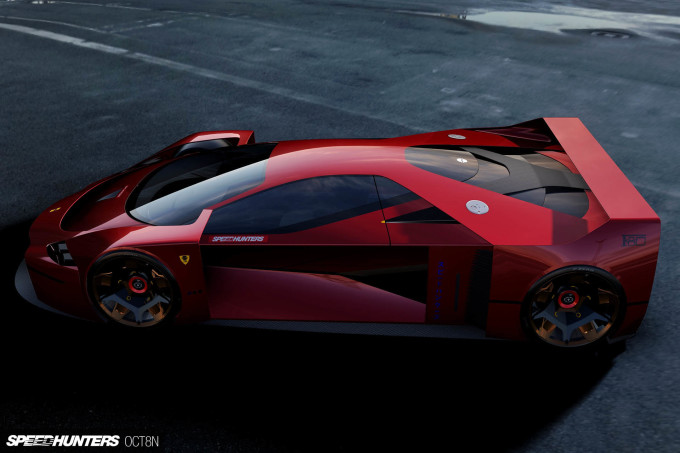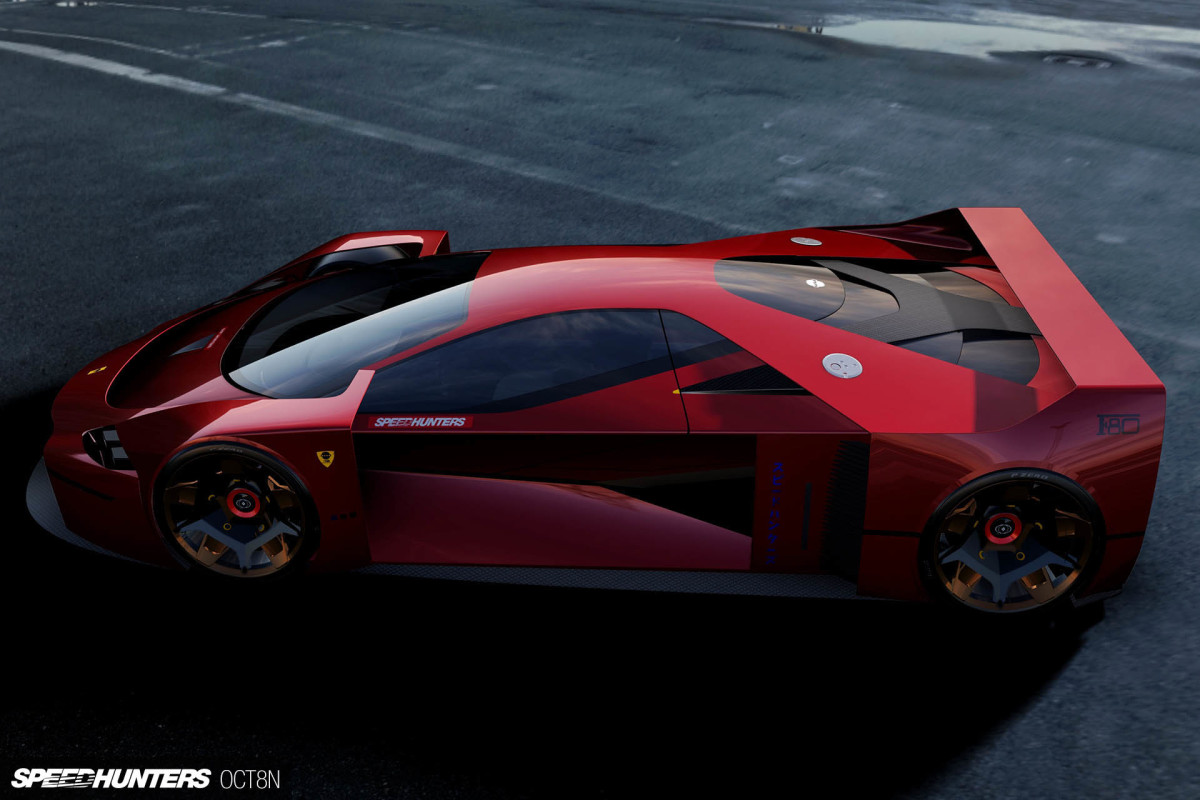 Having worked for Ferrari in Maranello, Giulio knows a thing or two about the brand and its design language. I think he really nailed it with this conceptual study of what a modern-day F40 homage could and should look like.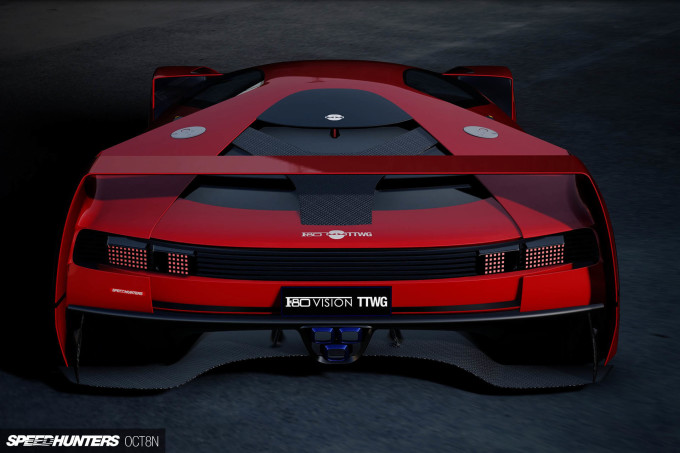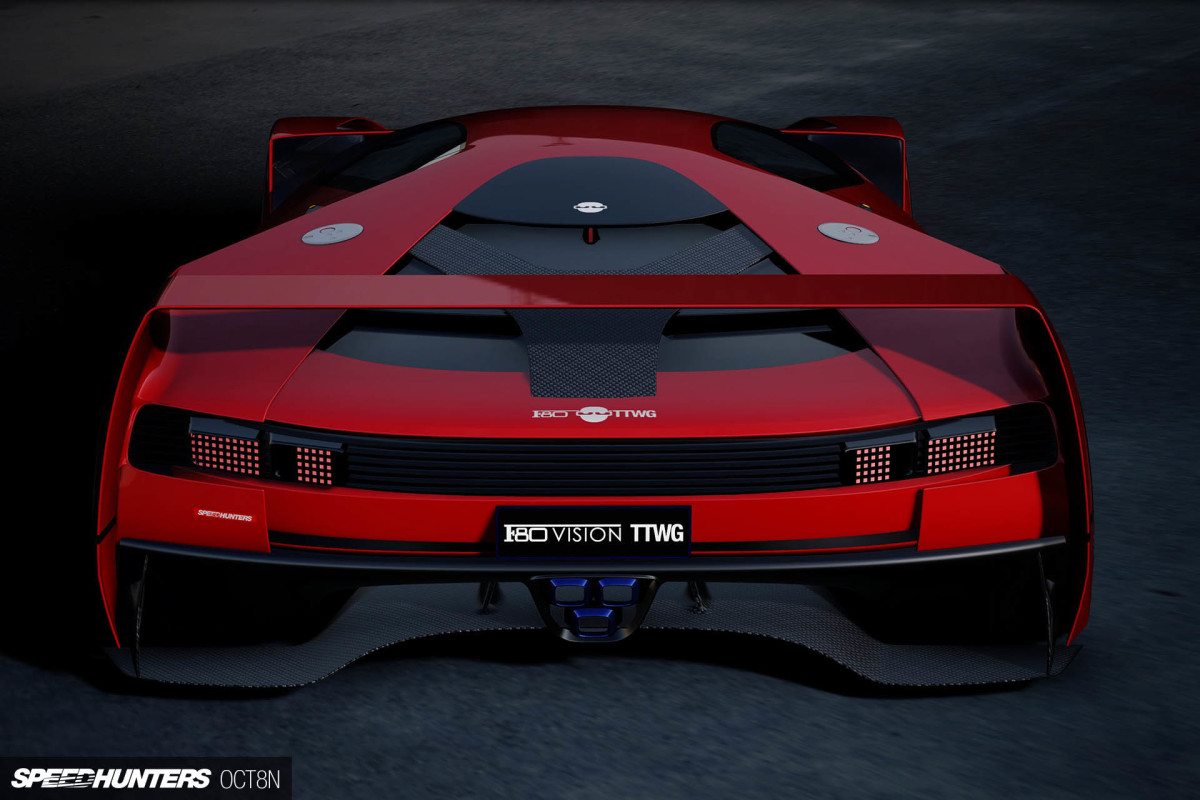 It's a great fusion of ideas. The rear end with its rigid geometric shapes and edges just screams F40, and there's even three tail pipes just like on the original car, albeit now arranged in a Lexus LFA sort of way.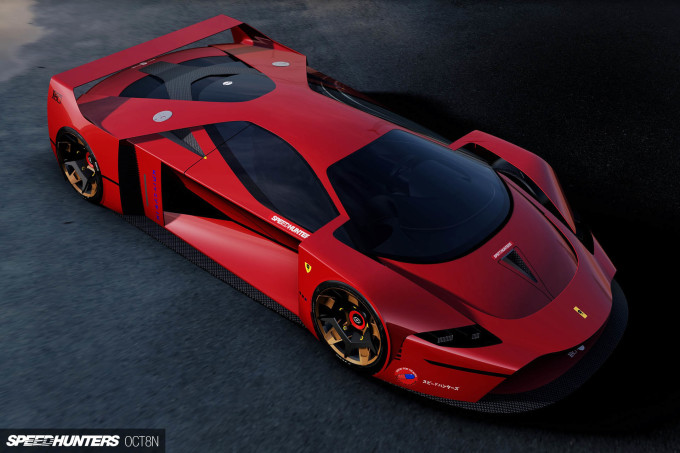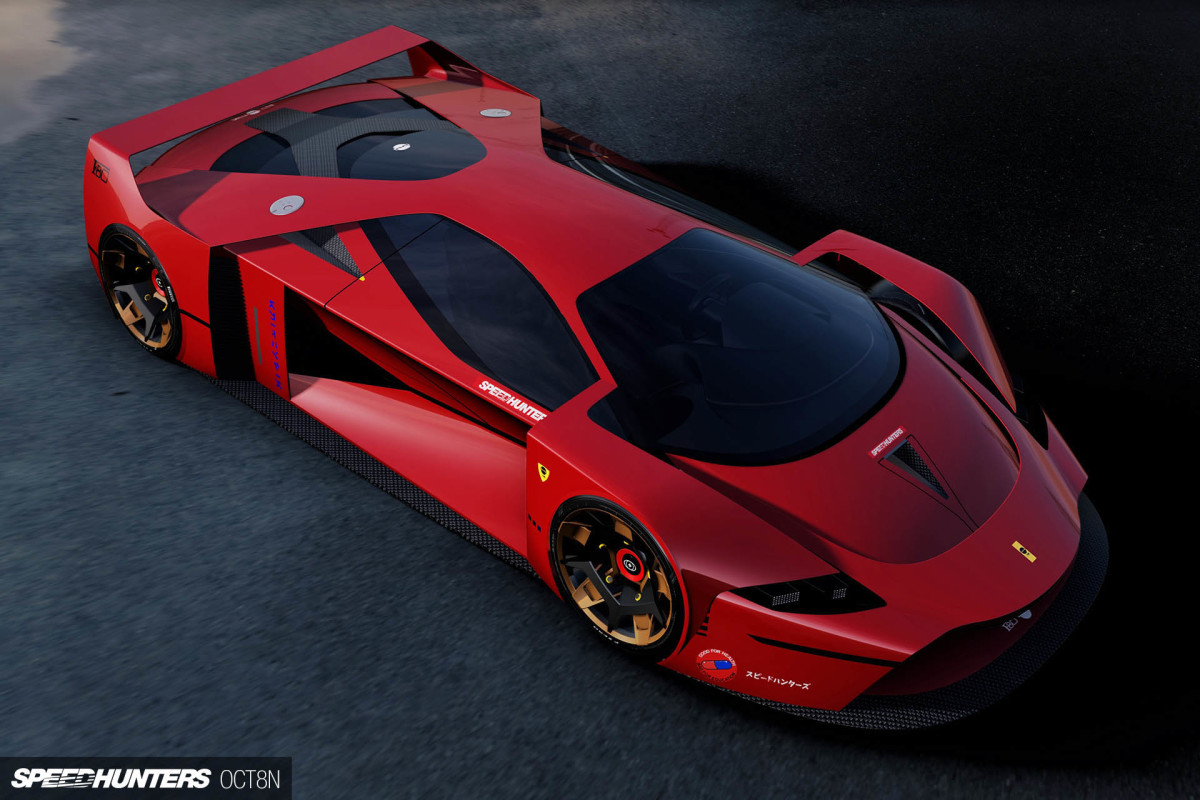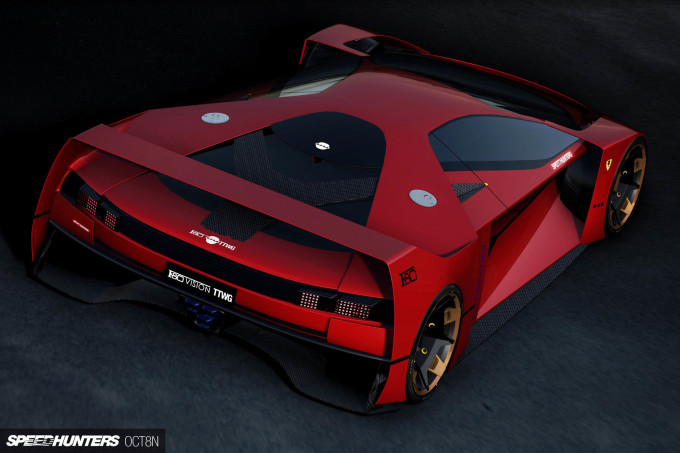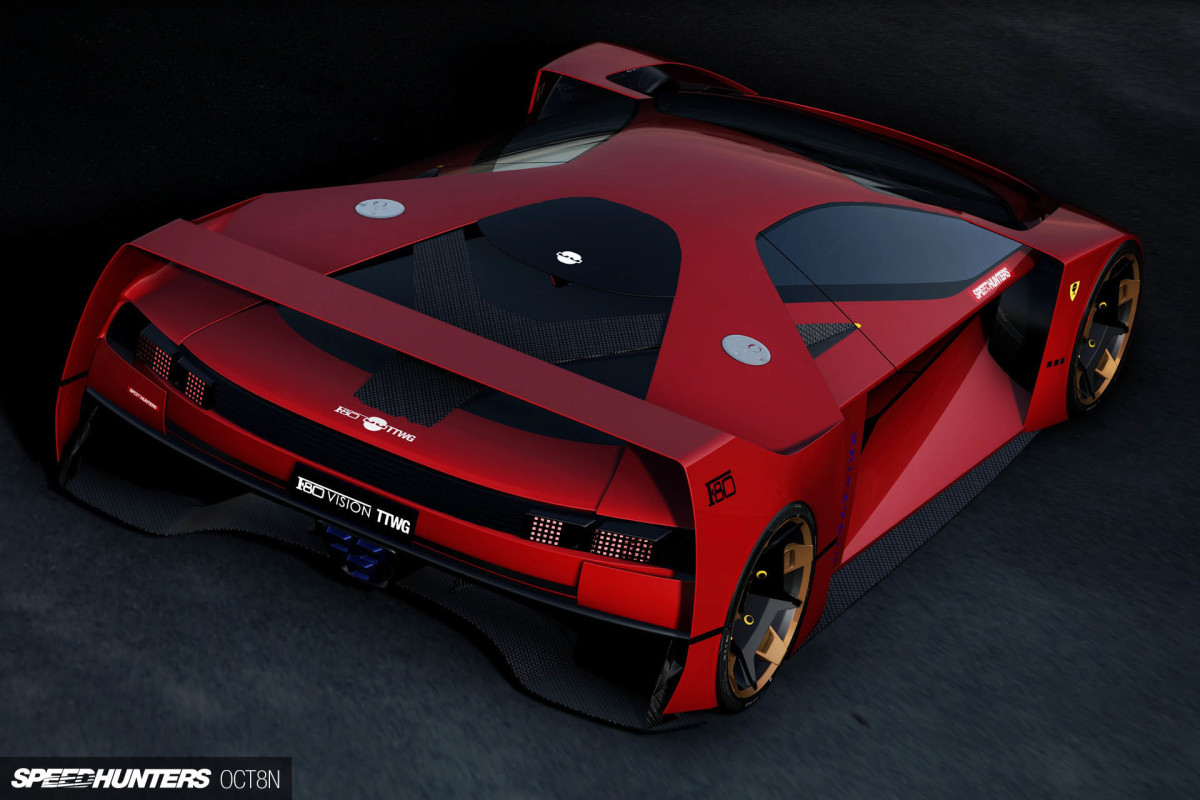 The front of the F80 really looks towards the future; there are softer more rounded lines that hint at cars Ferrari has already made, but there's a freshness about it.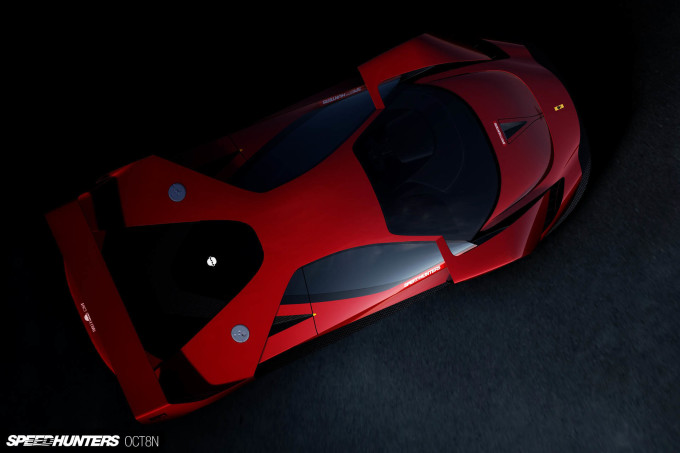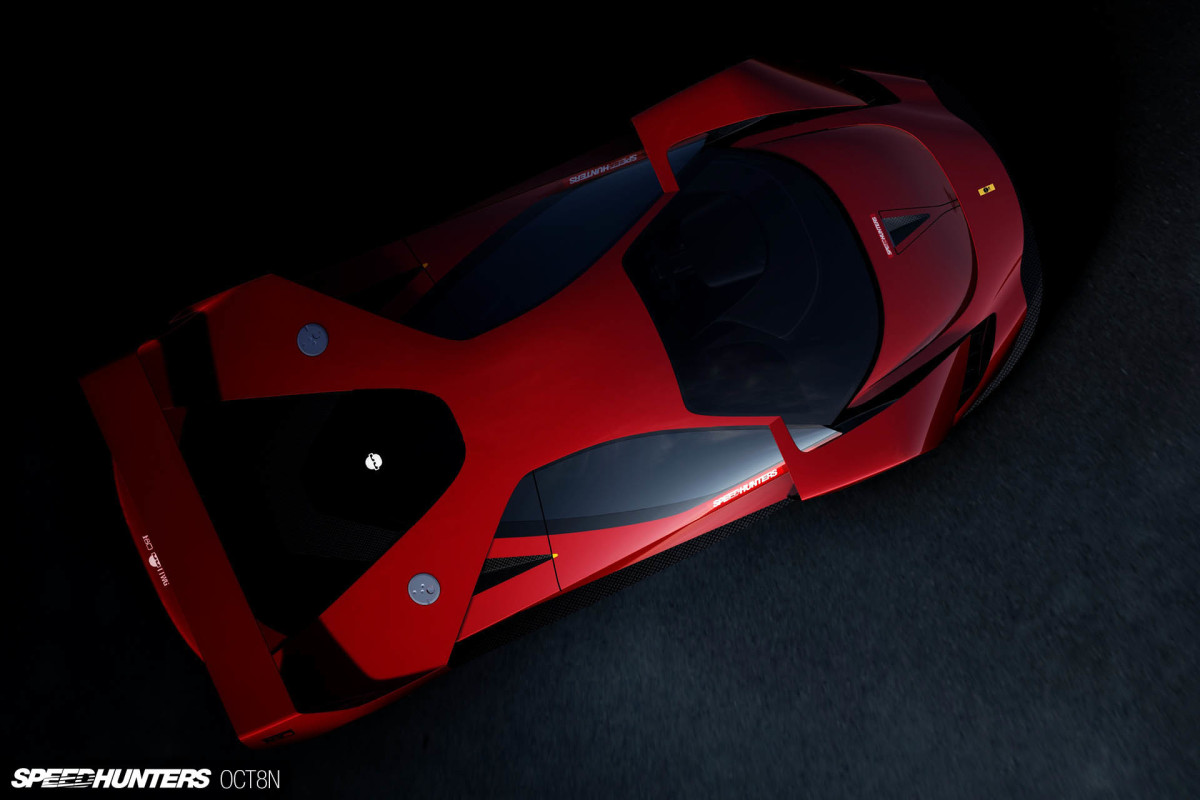 There are two distinct approaches at each end that seem to merge beautifully in the middle. Giulio also paid special attention to the management of air which makes the F80 look brutally functional, but in more of an old school sort of way.
I don't know if this is because of Giulio's time at Bertone, but I see so many elements that scream the 1980s and even earlier, starting off with the car's overall wedge shape.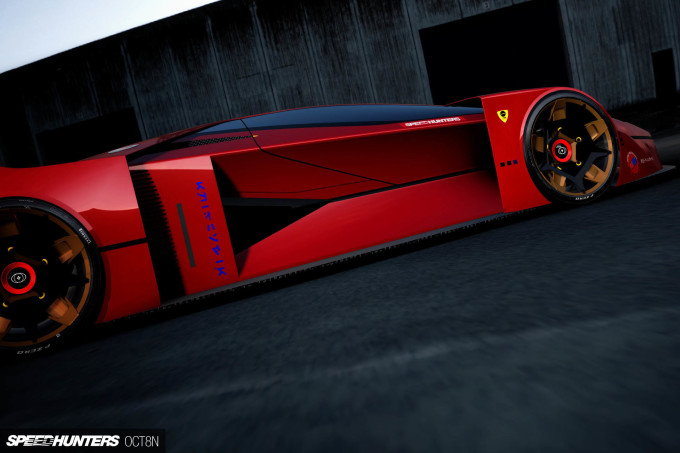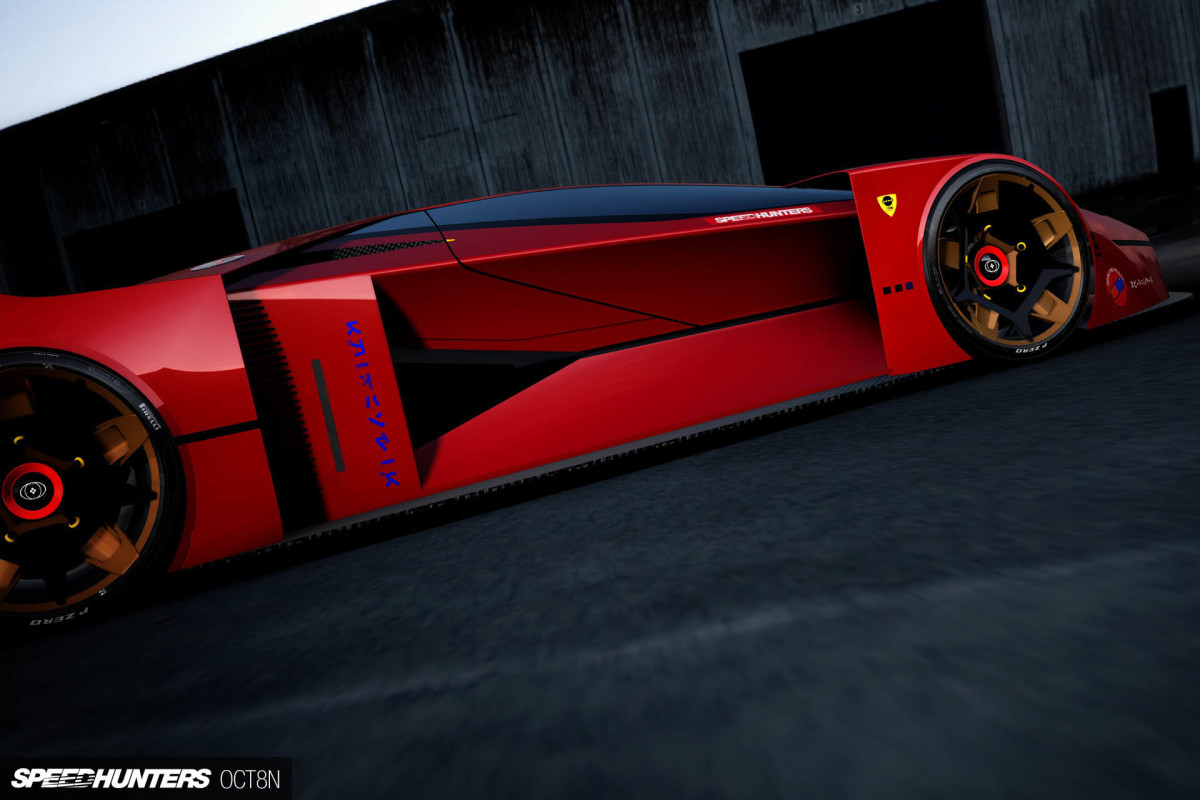 And just look at the door treatment. The way it's cut reminds me of yet another car I've always liked, the Vector W8.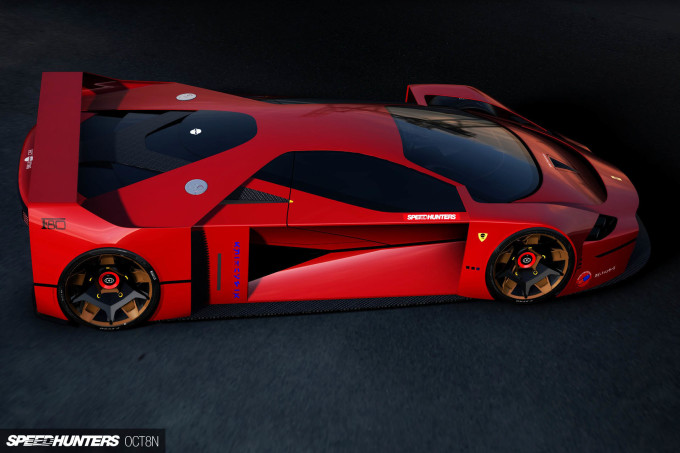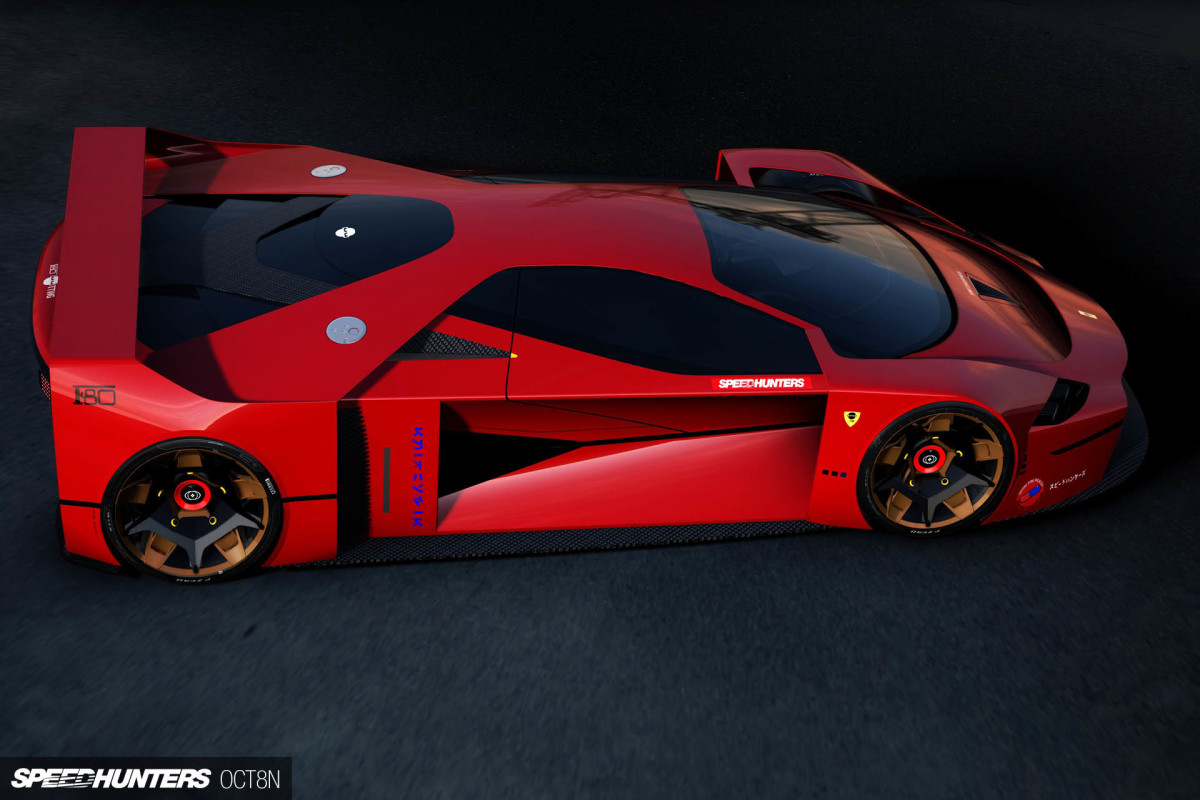 This is no doubt a Ferrari F40 of the future, but as Giulio put it, "it's just a fun mix of points and lines that don't exist in reality but are there to convey a message of passion towards cars and the friendships that develop through them."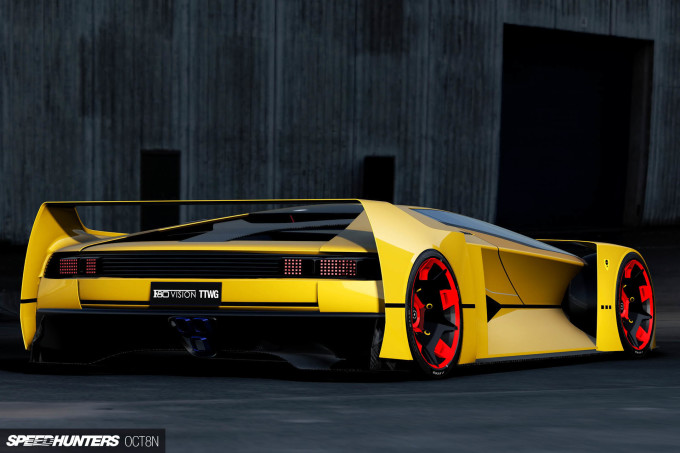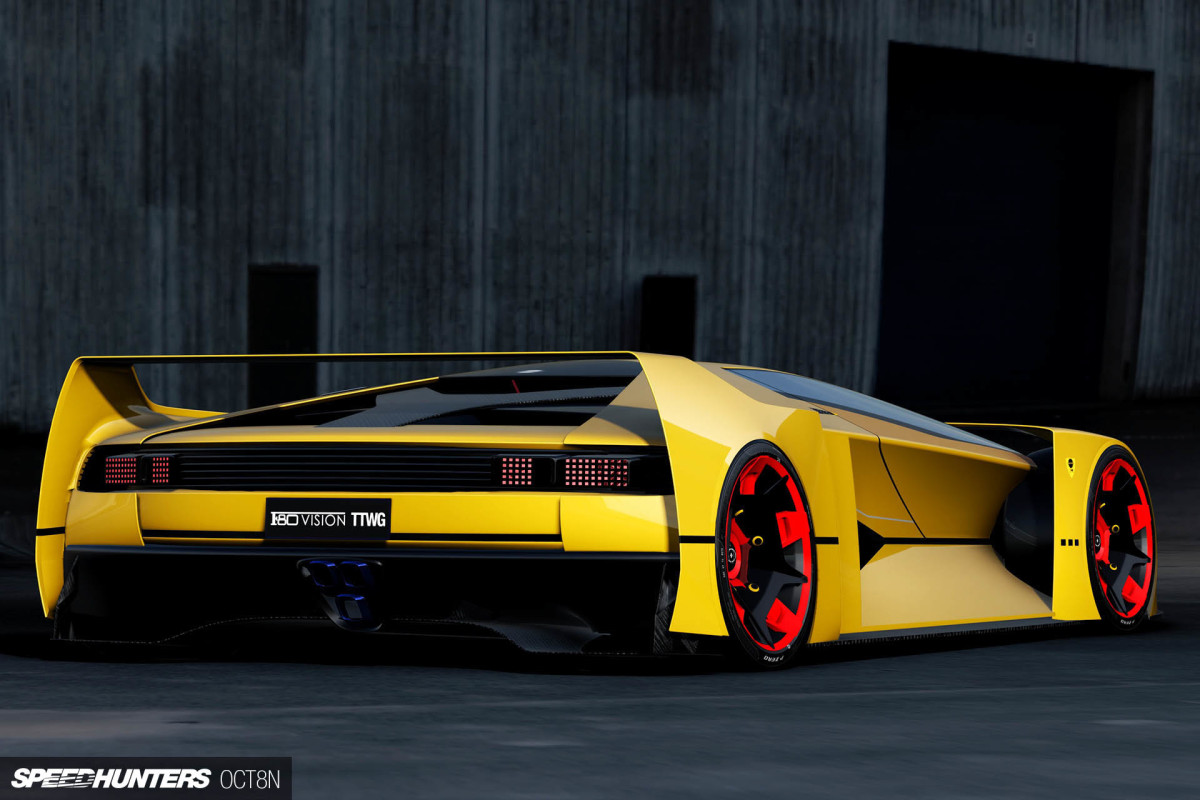 To me it's one of the best presents I've ever received. Grazie, Giulio!
Dino Dalle Carbonare
Instagram: speedhunters_dino
dino@speedhunters.com
Renders: Giulio Partisani
Instagram: oct8n
Website: oct8n.com