There's a lot of shade that gets thrown in this car world, but nothing really stings more than the implication that your car has been created purely for the appearance of going fast, rather than the pursuit of actual speed. In some people's eyes, that means you're not a real car enthusiast, just an imposter.
The reality is that many staples of the car modification world are race car inspired, but have very limited effectiveness outside a track environment. In the 2000s it was trunk-mounted GT wings that drew the ire of critics, but in 2018 it's undoubtedly the wide-body craze. Just take a look at your Instagram 'explore' feed.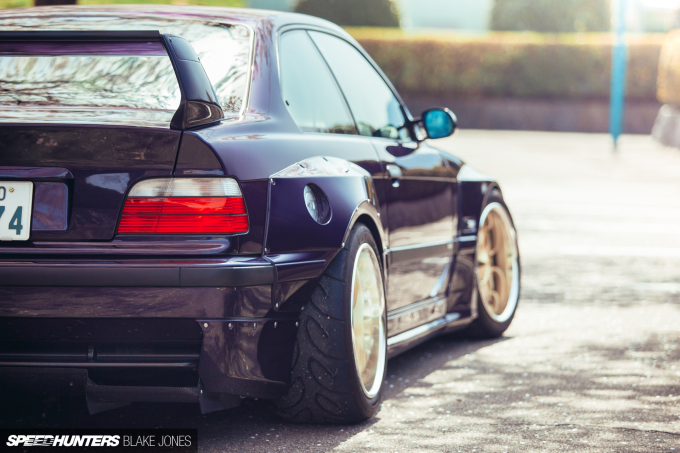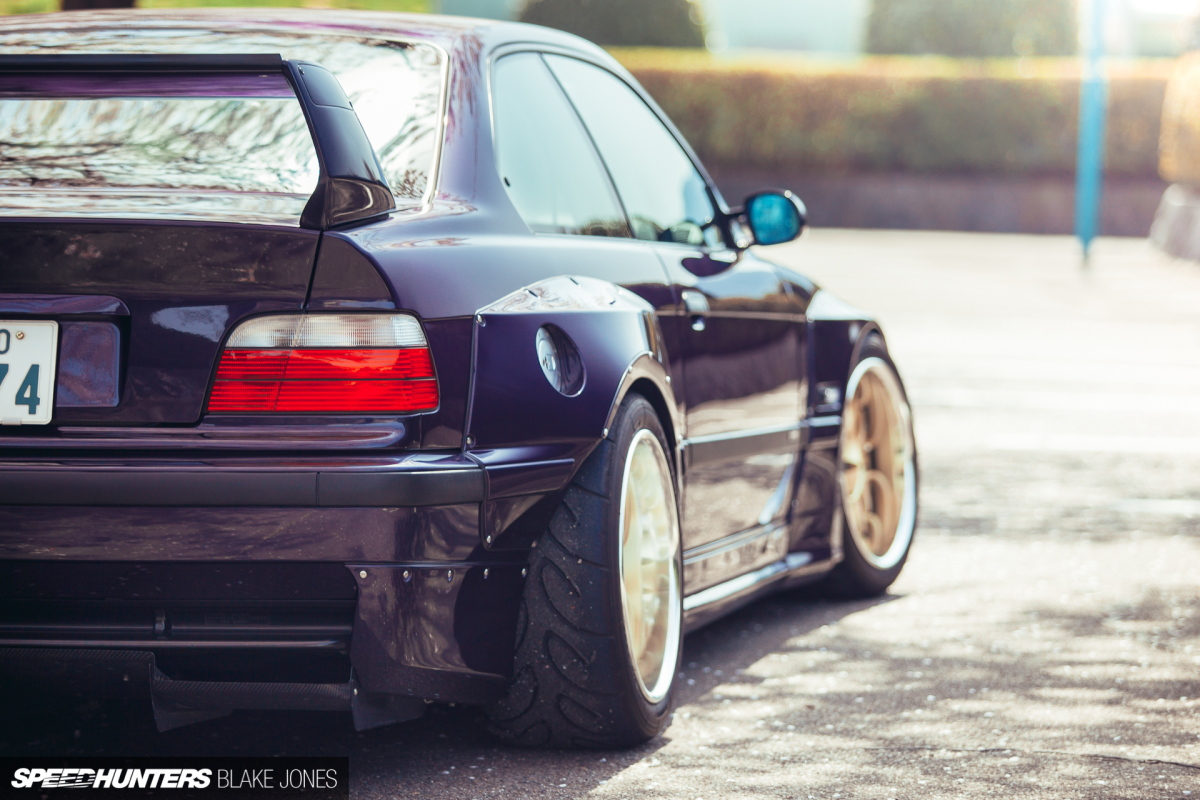 Rocket Bunny helped create the wide-body wave of popularity and rode it right to the top, and as a result draws disfavour from detractors. But I challenge anyone to look at this Pandem-kitted E36 M3 and tell me that it doesn't look completely badass. For the critics? Well, the owner, Saito-san will be waiting for you at Fuji Speedway.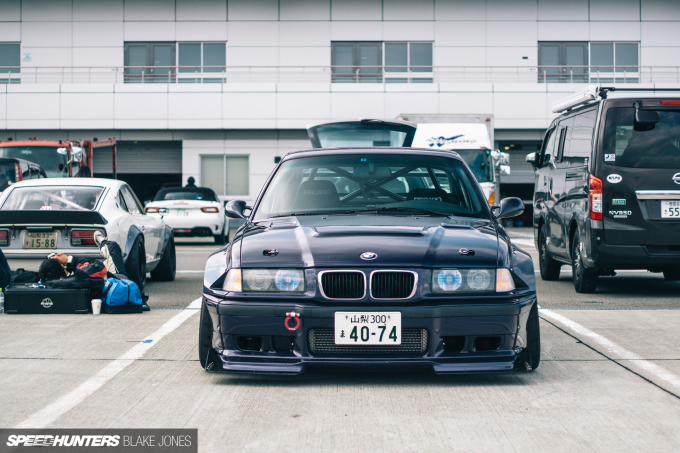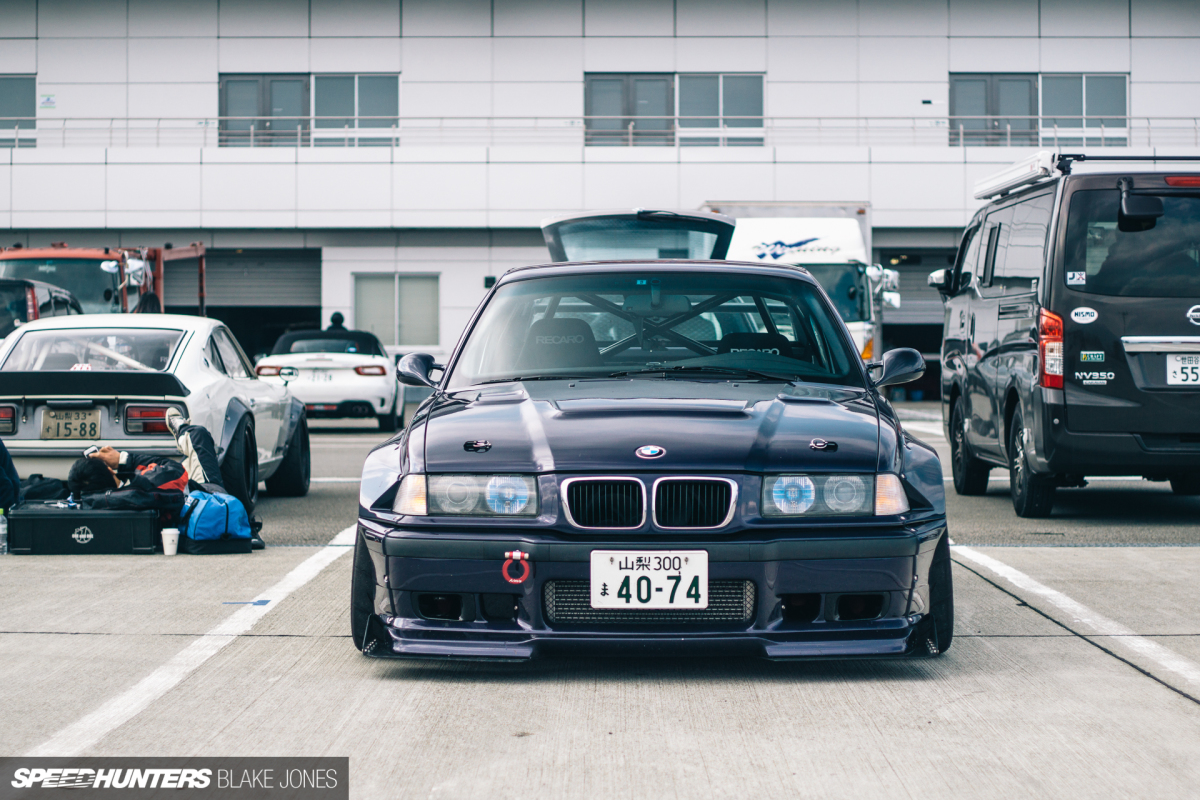 I first met Saito-san the same day that Ichinose-san's stunning 240Z caught my eye at a Fuji Speedway open track day. The two gents were there with about 30 other cars for one reason only: attacking time. Looking good is just a positive side effect.
A year later, when I'd finally found the time to shoot Ichinose-san's car for a proper feature, the E36 joined us, and I couldn't resist taking some time with the car for a spotlight of its own.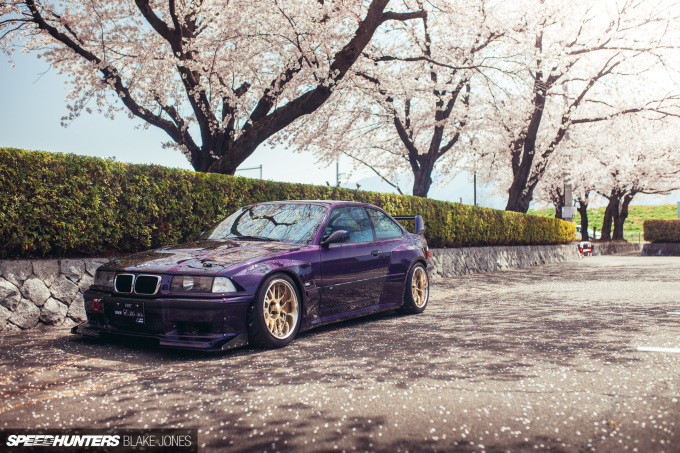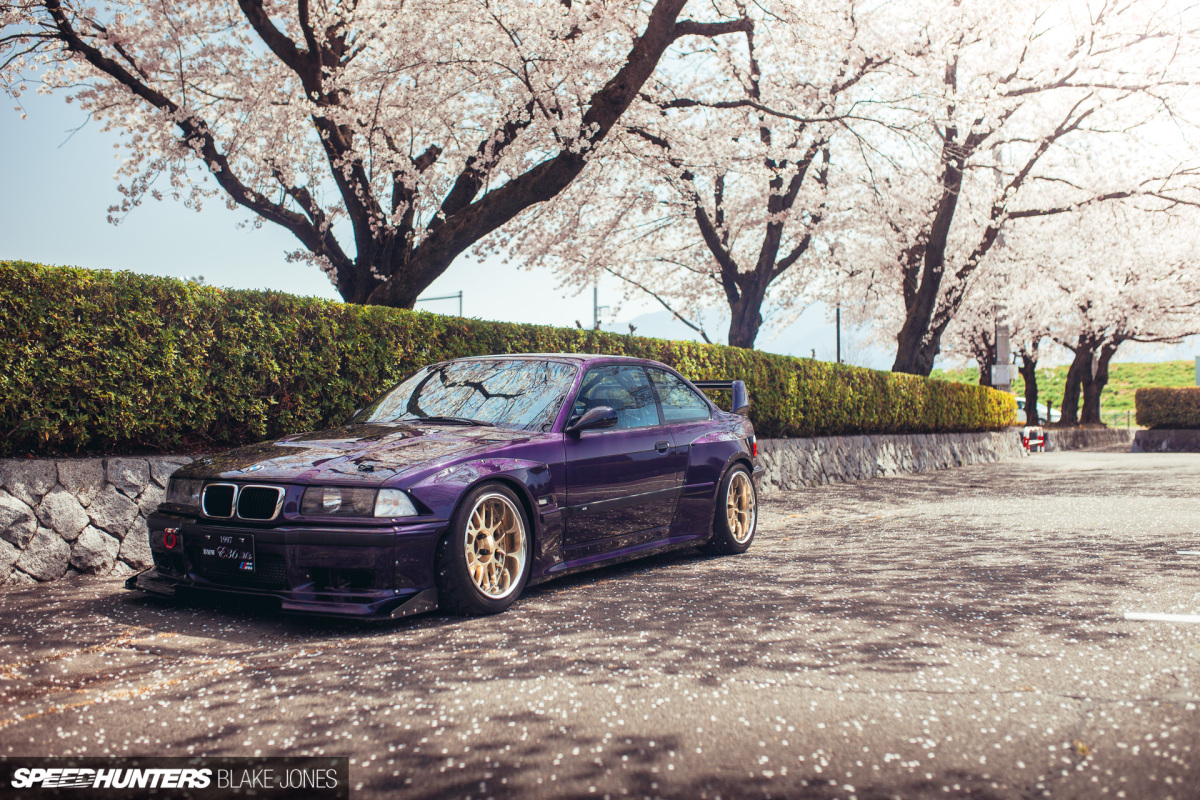 Even ignoring the Rocket Bunny kit for a second, Saito-san's creation ticks all my boxes for a drool-worthy E36. Techno Violet is simultaneously the best name Munich has ever given a factory colour, and it's by far the best hue to match the M3's factory lines. Perhaps in a perfect Germanic world gold-centred BBS LMs would fill the guards, but Work Meisters M1 3Ps provide the inches here. Because Japan.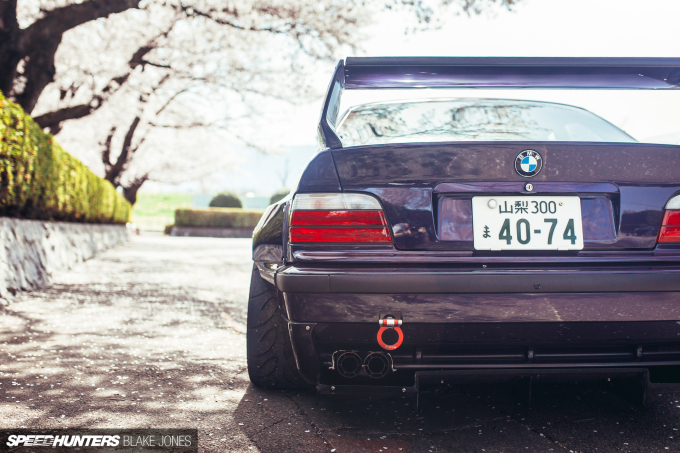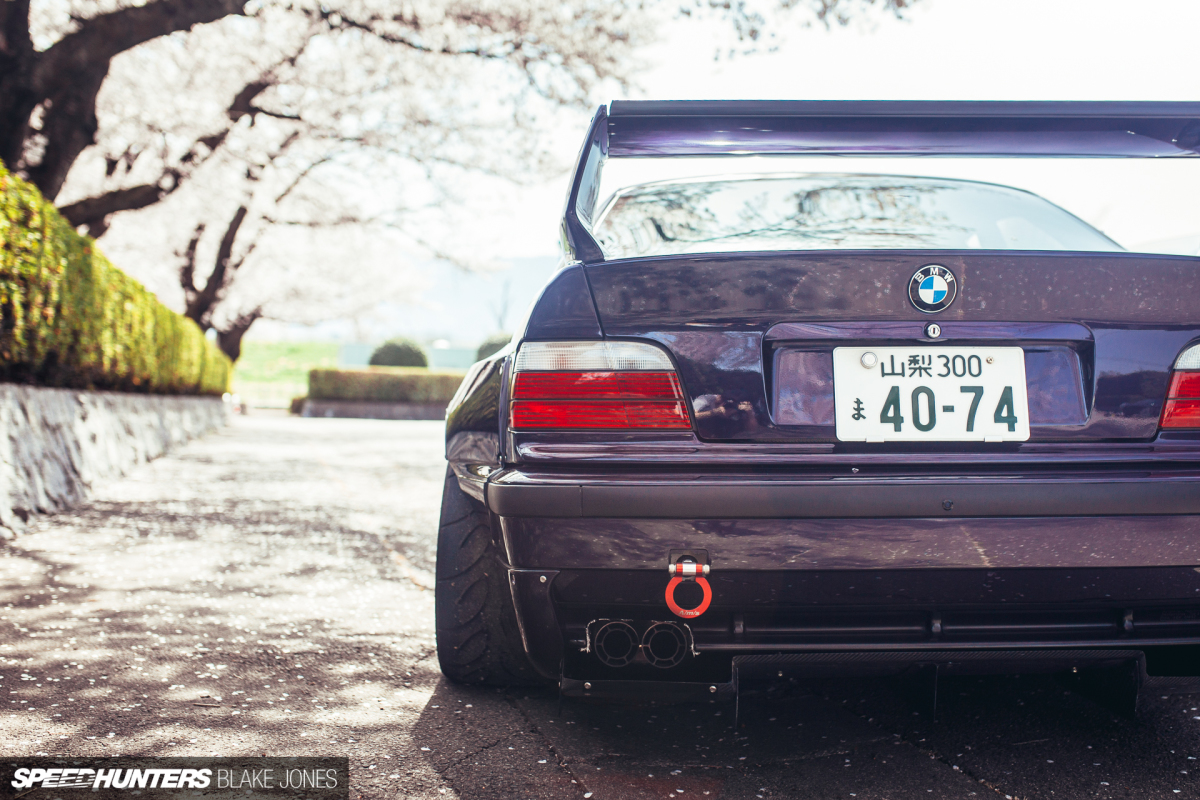 The towering rear wing is straight from the BMW history books, being borrowed from the PTG racers that dominated endurance racing in the US during the late 1990s.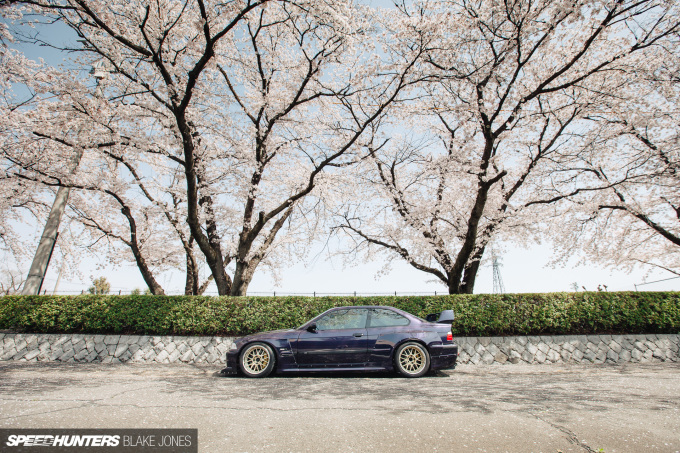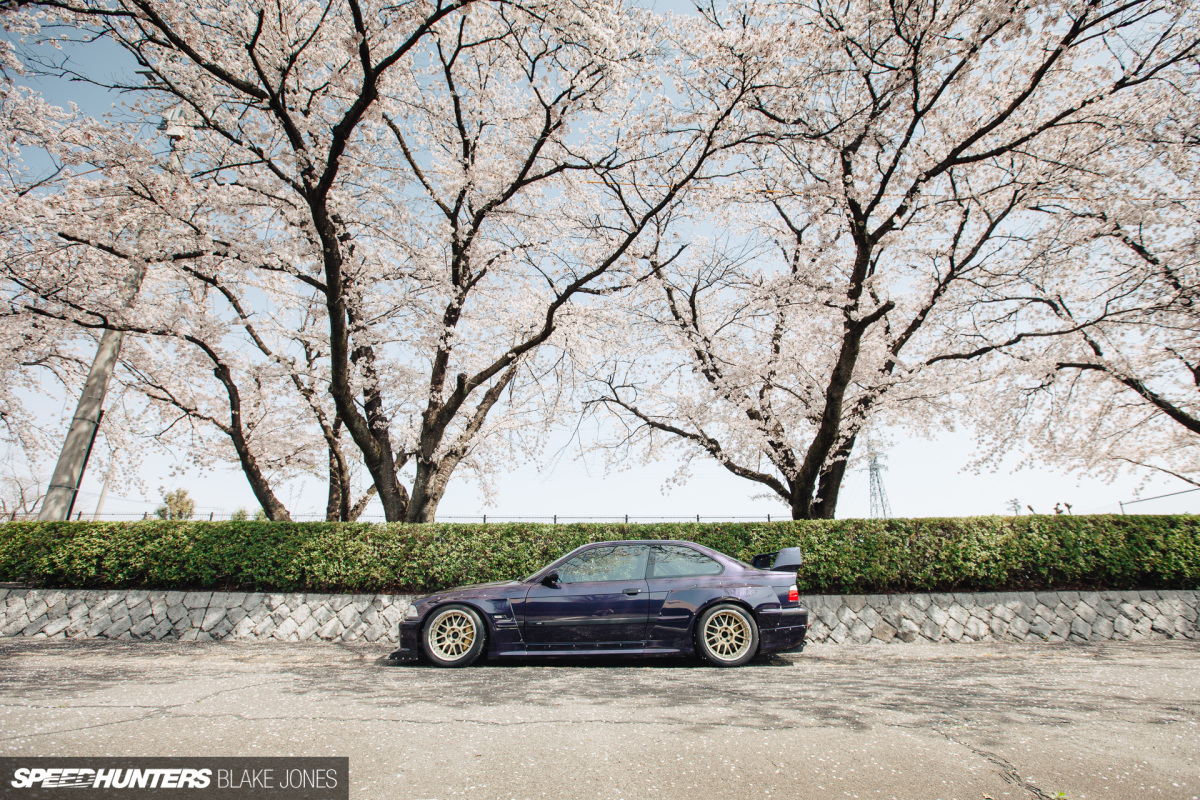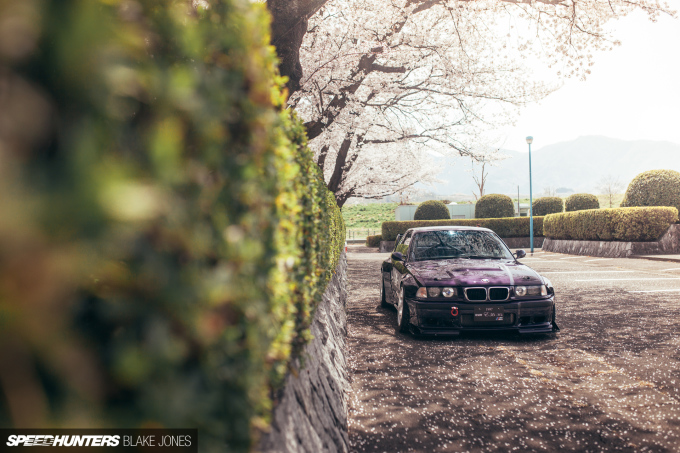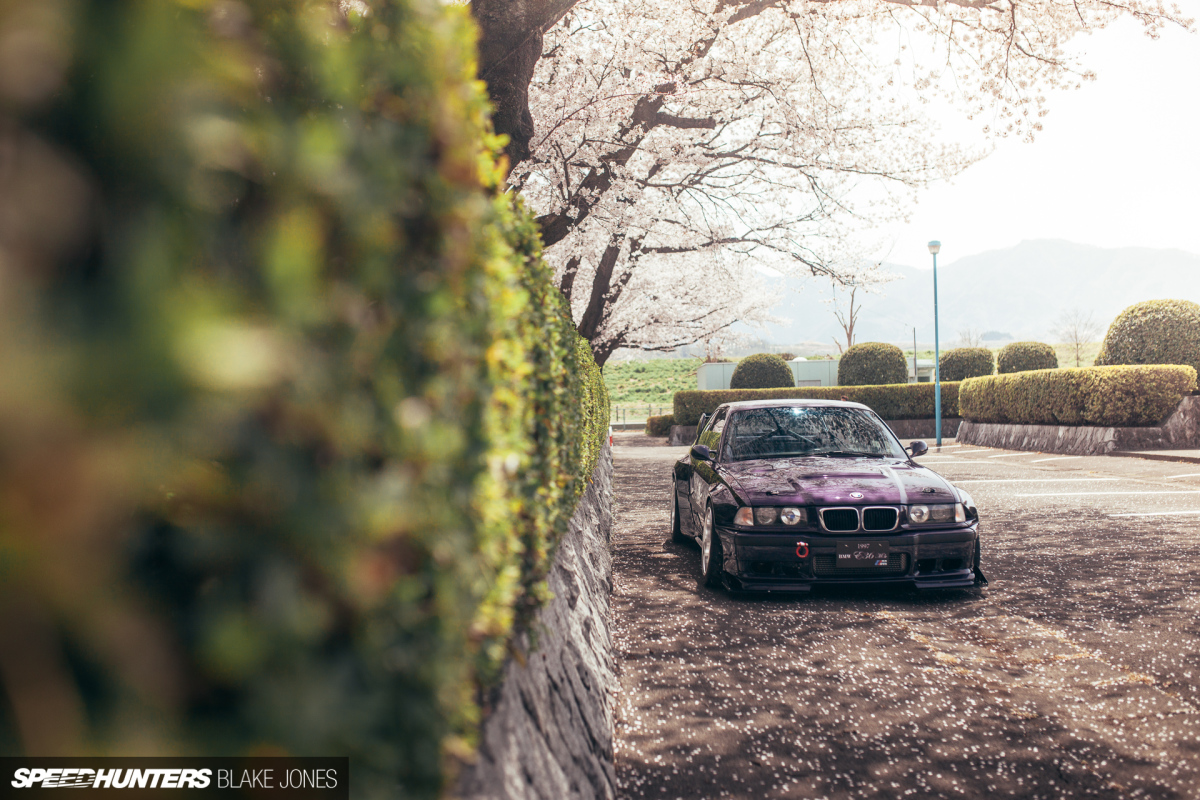 But the traditional approach basically ends there.
From the first render of Pandem's Rocket Bunny kit for the E36 I was smitten. The original design of the E36 is exceptionally handsome if a little plain, but Kei Miura's exaggerated front and rear fender extensions give the car a visual aggression it never left the factory with. The effect is not just visual; Saito-san uses every additional inch of width to generate extra grip through Yokohama Advan A050s in 245/40R17 at the front and 255/40R17 out back.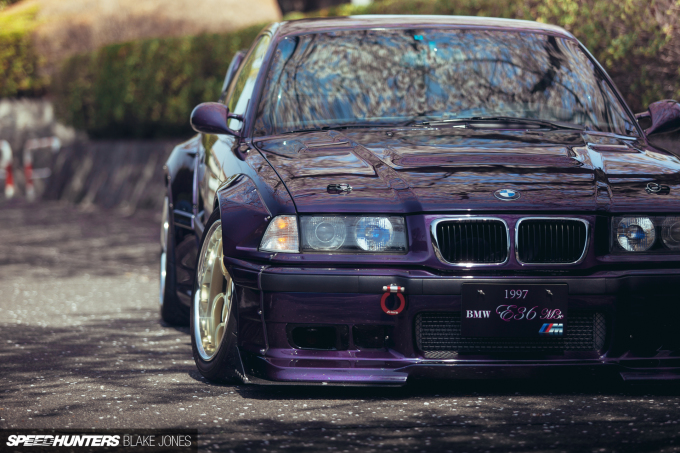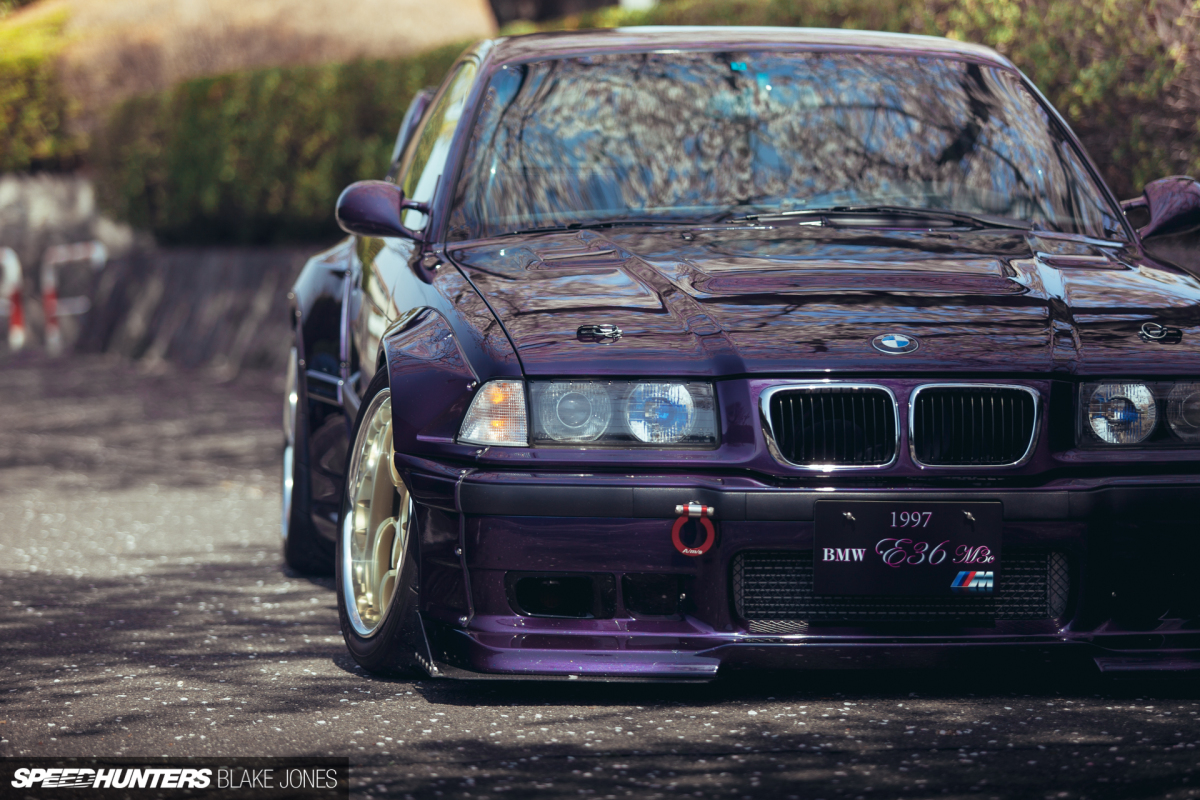 To make the most of that larger rubber, Saito-san has developed a custom carbon fiber front splitter and rear diffuser to smooth airflow under the car, which helps the car through Fuji's fast and sweeping middle section.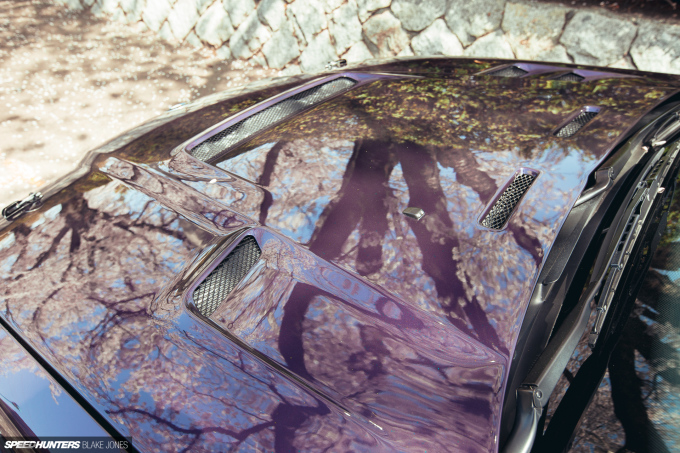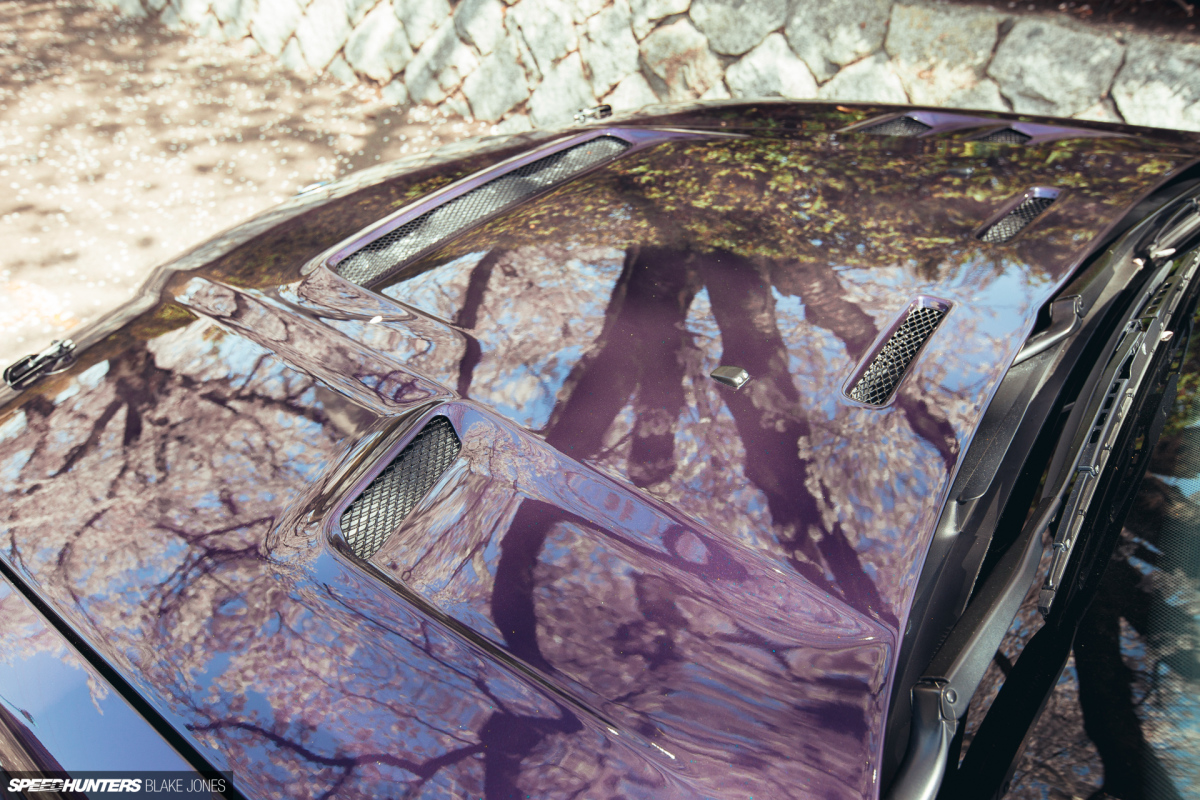 The vented carbon bonnet, meanwhile, is from Varis.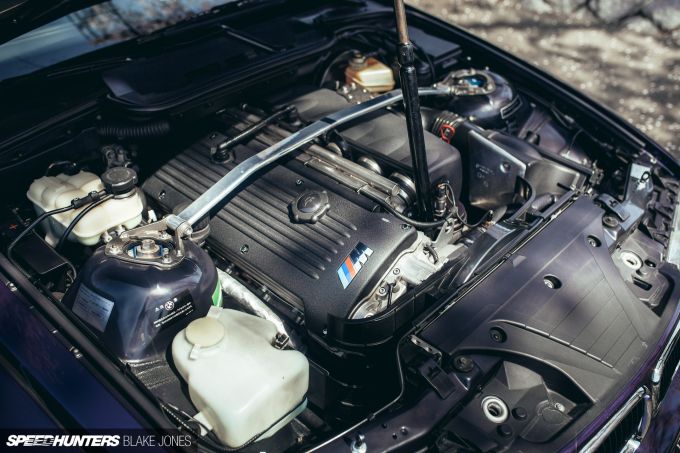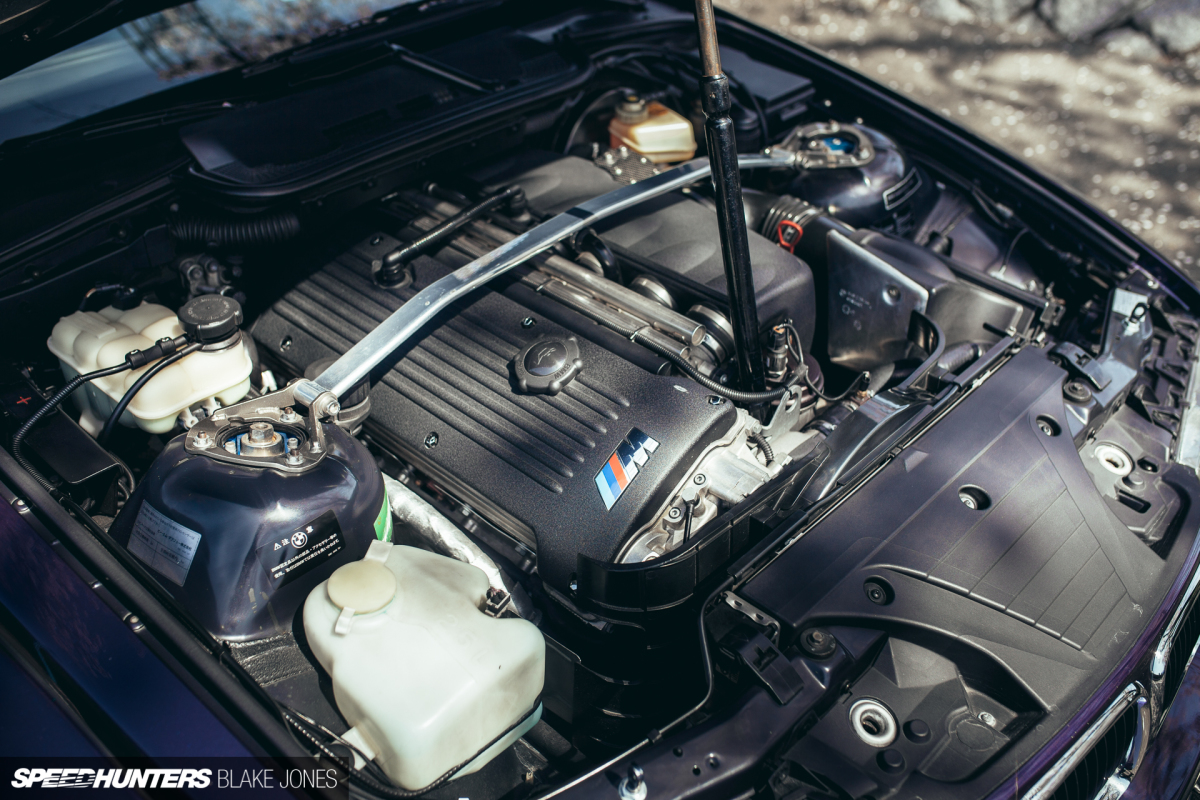 Lurking beneath is indeed still an M3 engine, although keen eyes will identify it as the S54 3.2L engine from the E46. This unit is arguably the ultimate version of BMW's long lineage of naturally aspirated inline sixes – as any BMW fan will happily tell you. With variable valve timing and individual throttle bodies, all non-American sold models exceeded that magic 100hp/l number.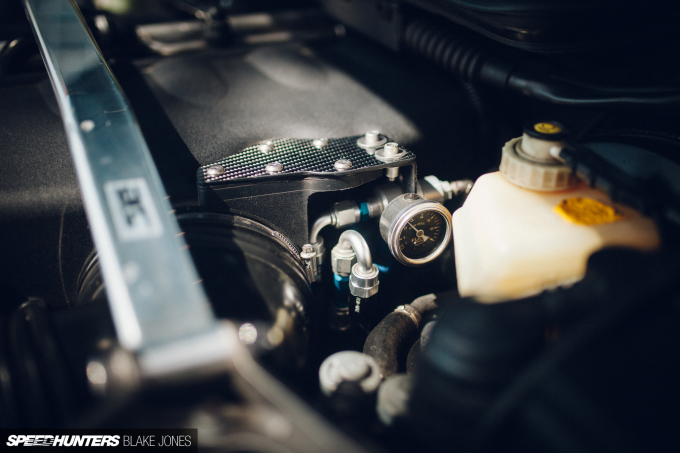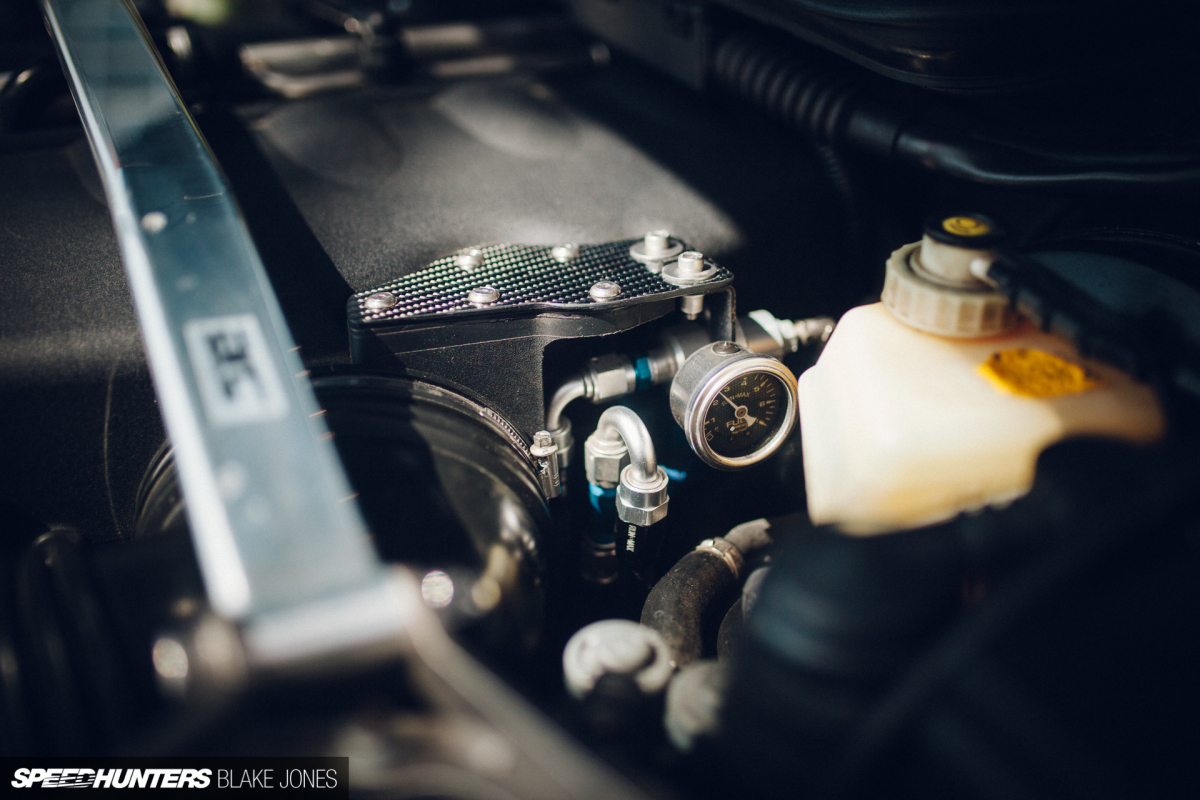 Considering even the stock S54 provides over 50hp more than the S50 from the E36, Saito-san has left the engine unopened, just making a few small additions for race track reliability.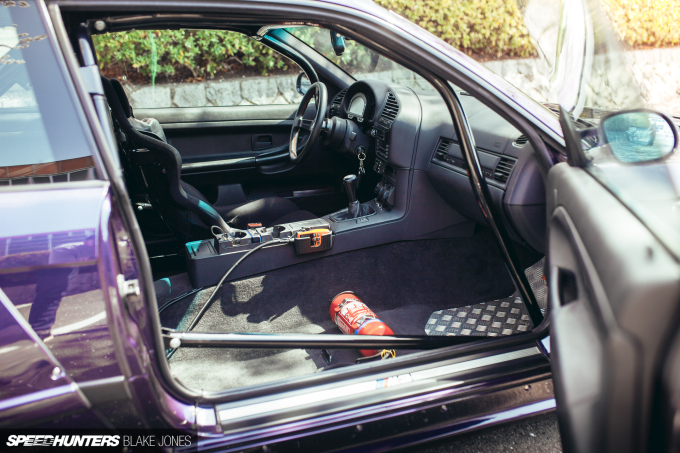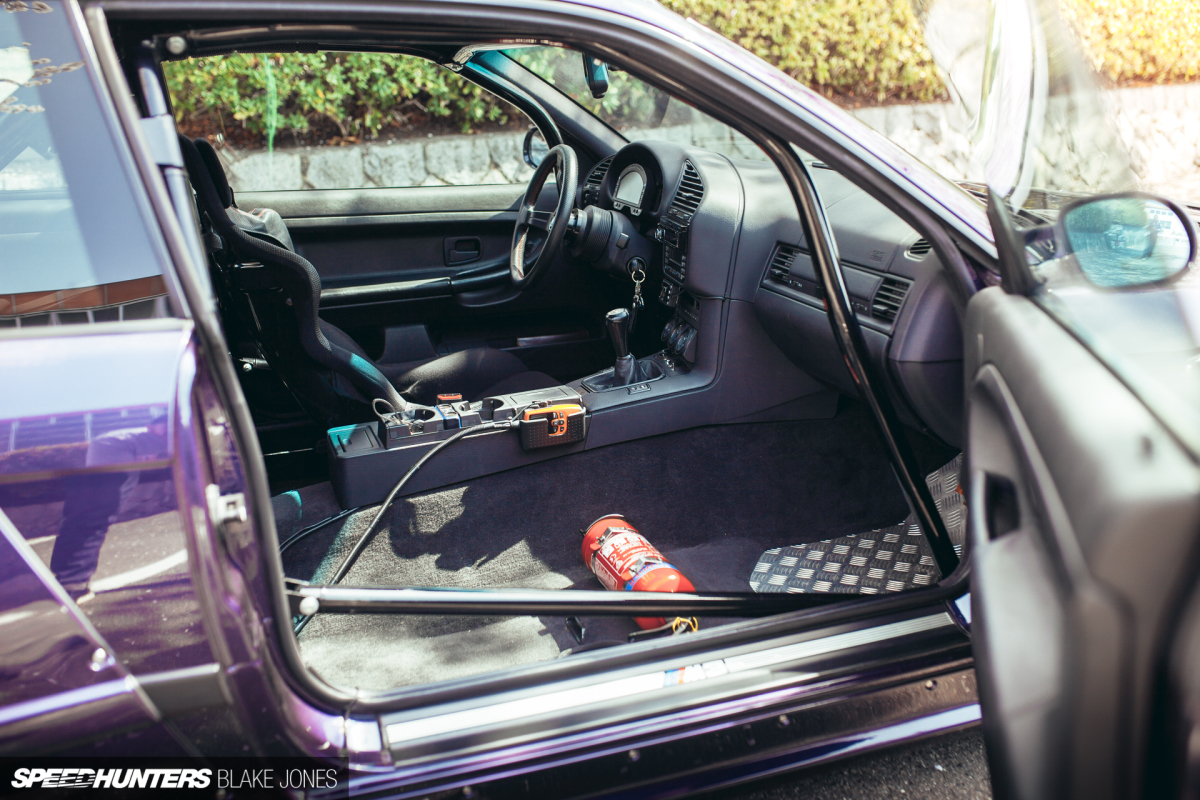 The interior is similarly businesslike. I love how cleanly everything has been done, and how the carpets and trim remain in exceptionally good condition. I'd love to get Project NSX to a similar place someday.
Auxiliary Stack gauges are all in understated black, and an AiM digital dash mounts tidily behind a classic Nardi steering wheel.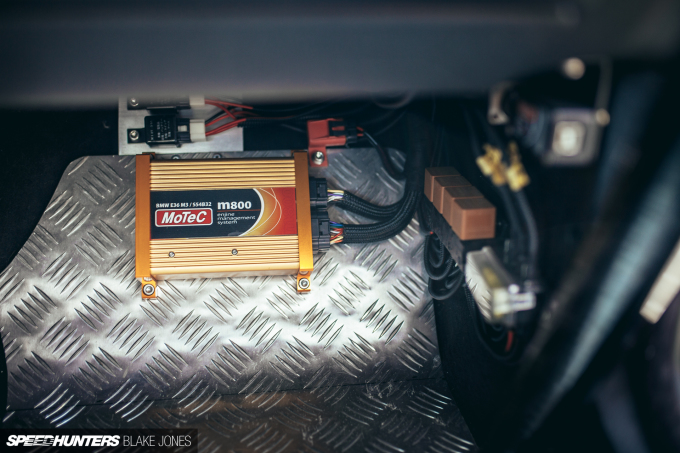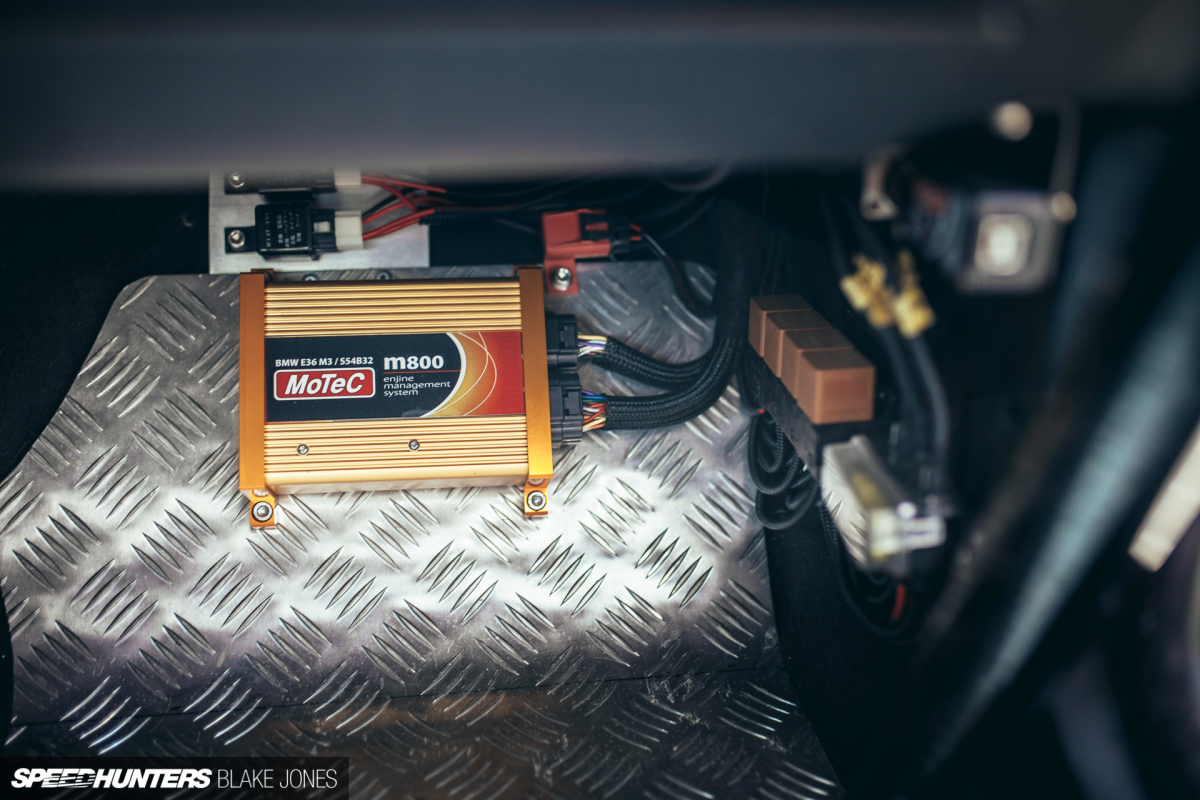 In the passenger footwell you'll find the brains of the operation, a MoTeC M800 engine management system.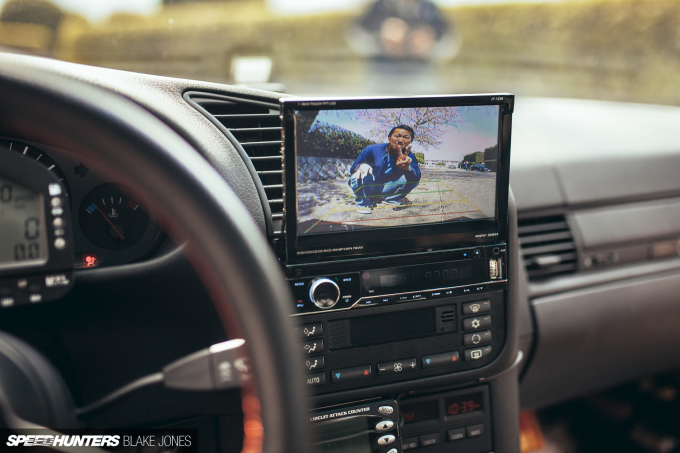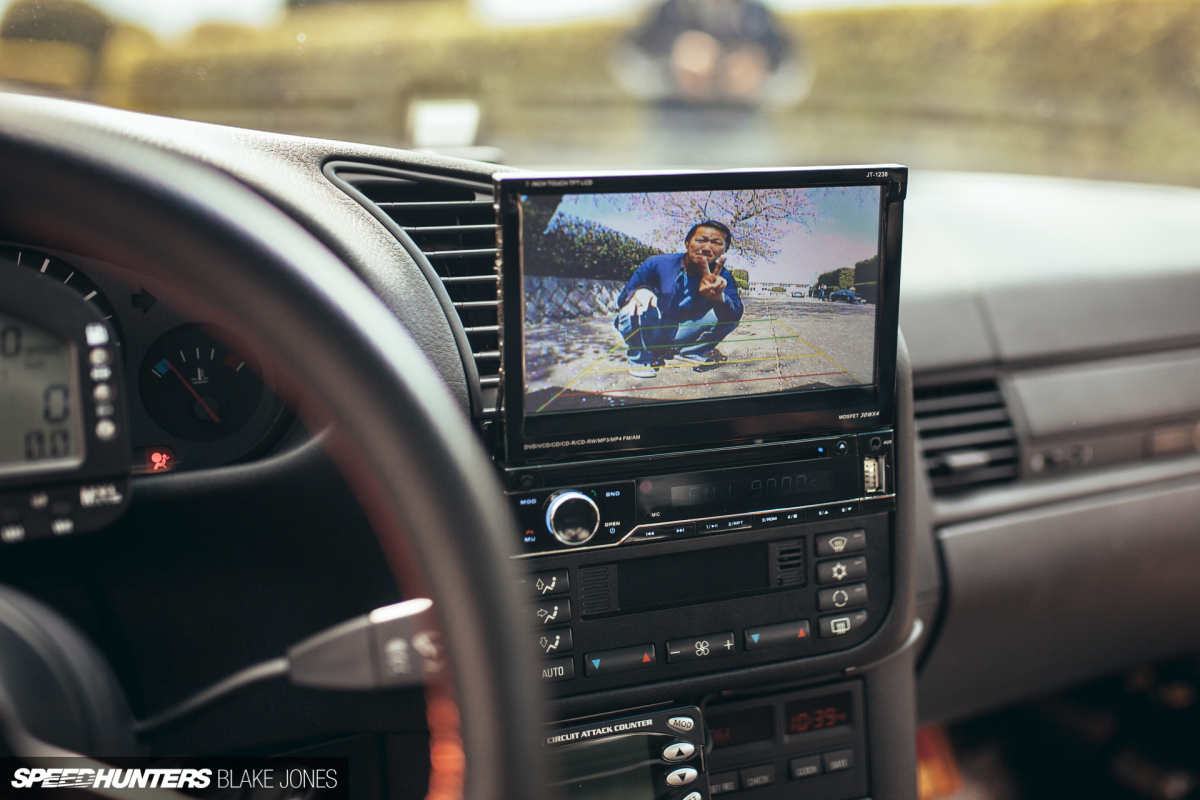 Here's Saito-san demonstrating his rear-vision camera. This can run constantly, not just in reverse, so it's super useful to get a good look at any faster cars approaching from the rear. Although he assures me that doesn't happen too often.
Saito-san runs comfortably under the 120-second barrier at Fuji, and continues to trim down his personal best lap time with every visit.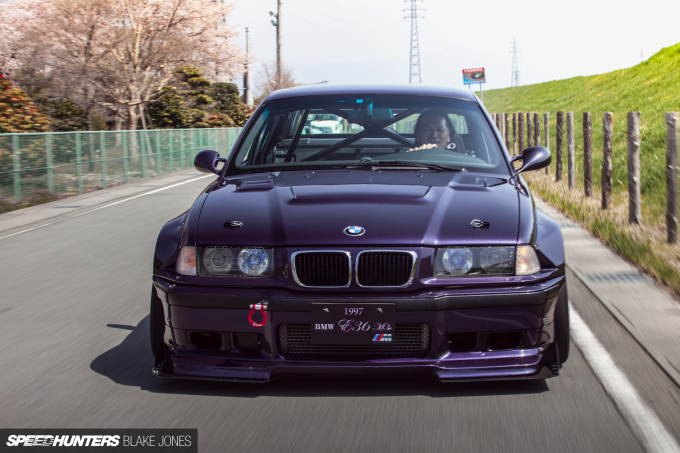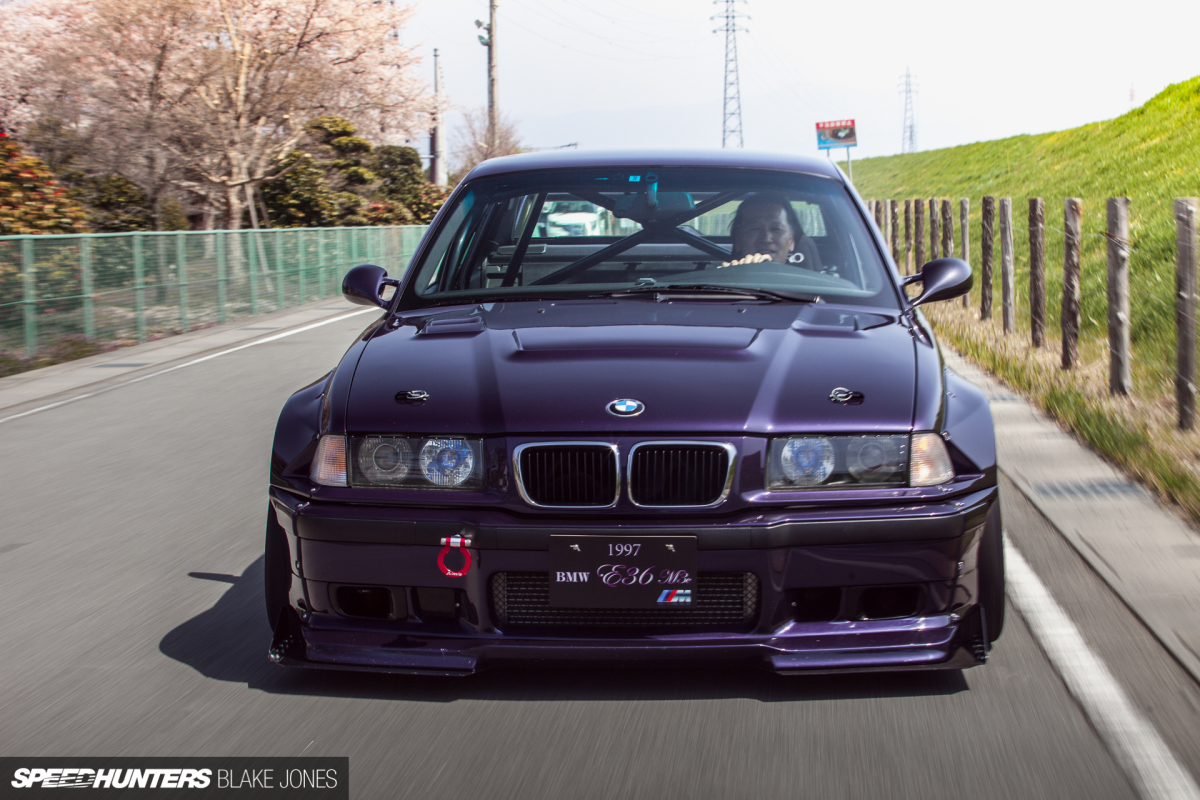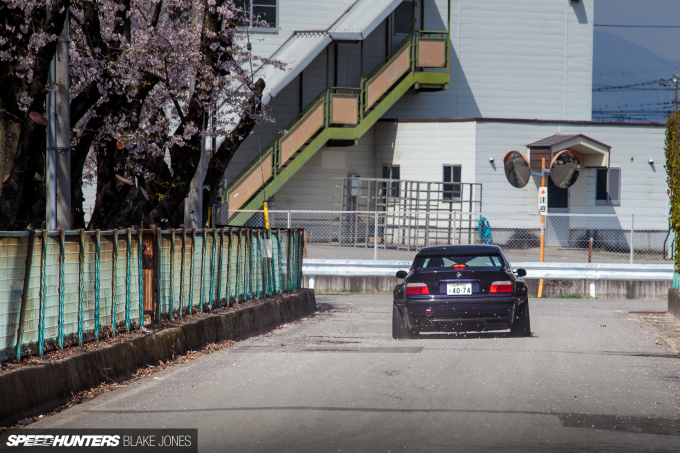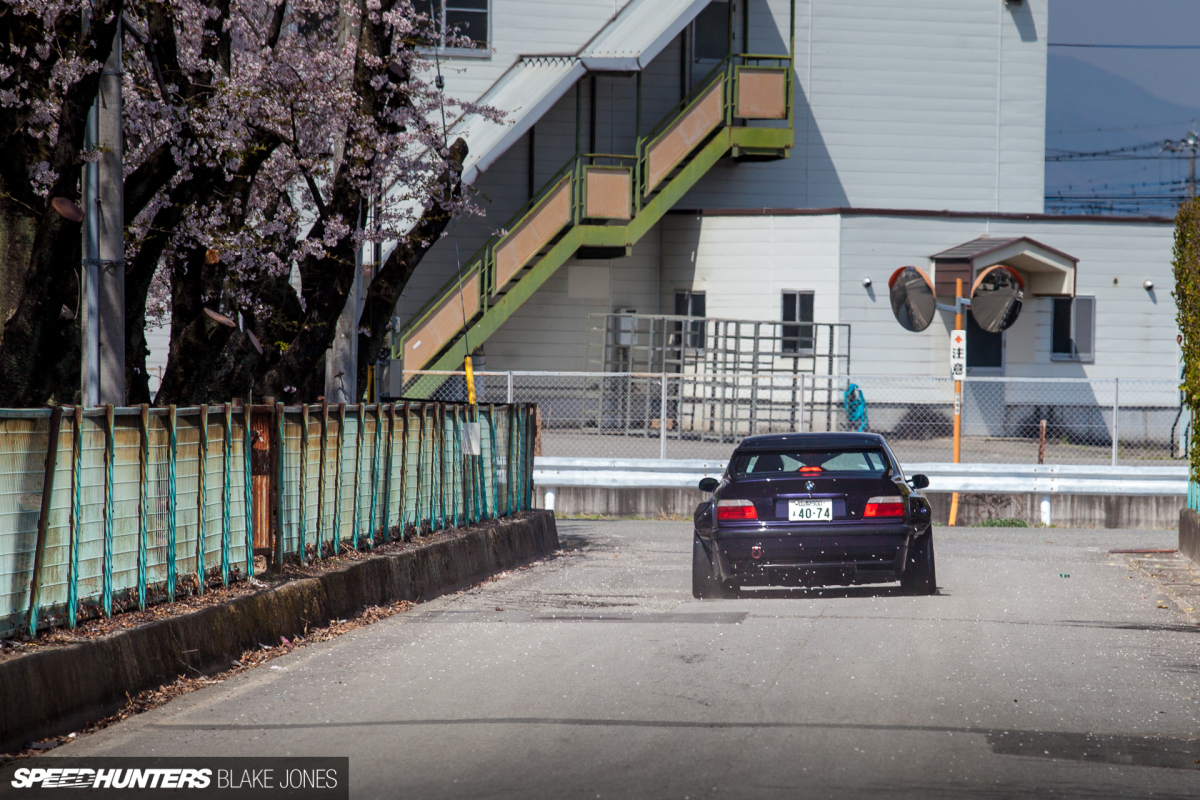 There's no doubting that what Saito-san has created is a Rocket Bunny racer, and above all a great example of how aesthetics and speed can coexist.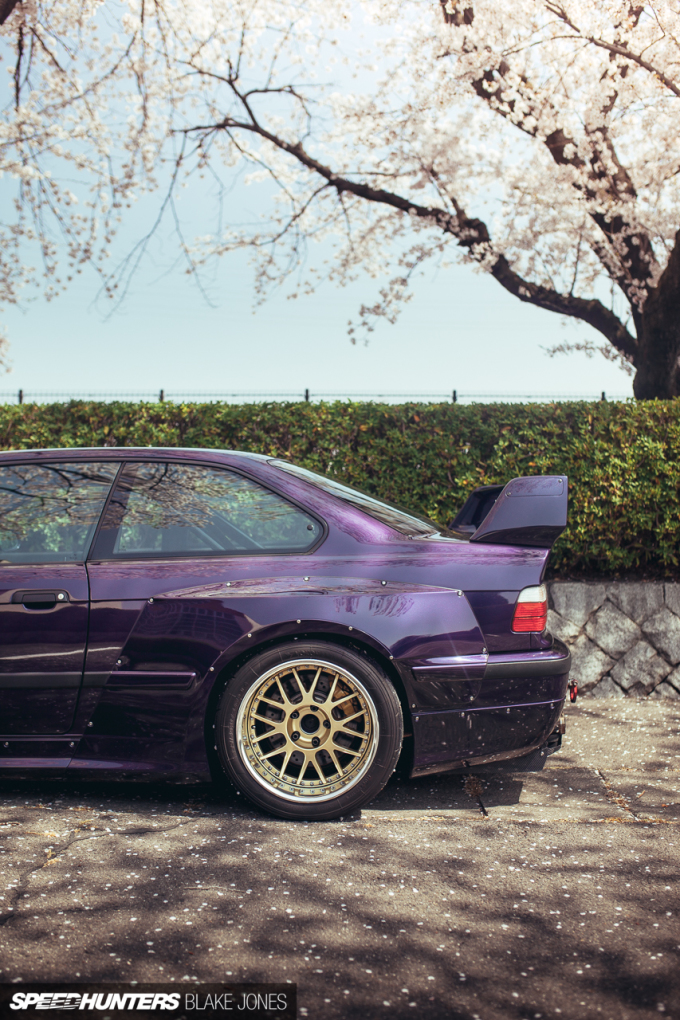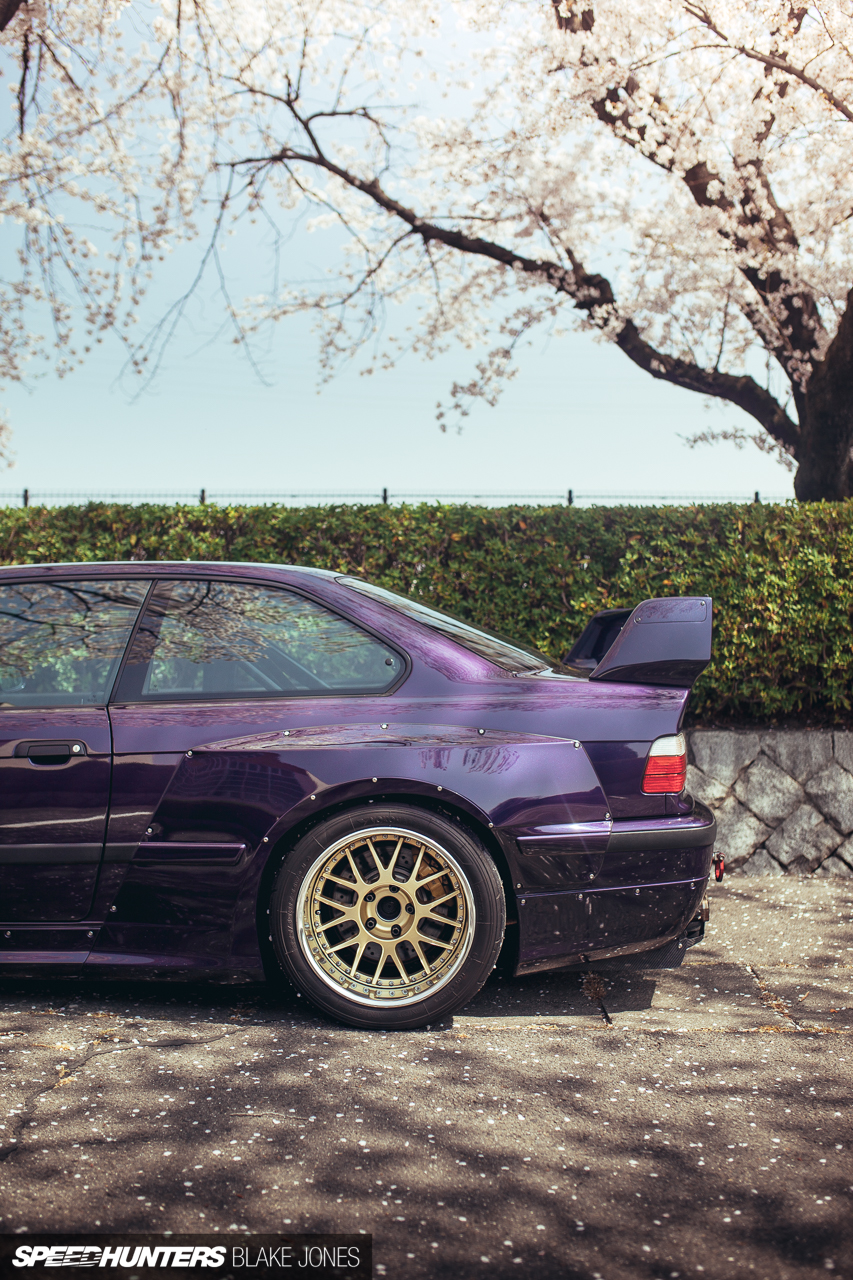 There's a great little community of these owners in Japan who manage to find that perfect balance in their builds. It might not win them any trophies or fame, but as long as I'm Speedhunting these are the cars I'll have a soft spot for.
Blake Jones
Instagram: blaketjones
blake@speedhunters.com