Making Sense Of It
Because Gatebil. Is that now old enough to be cliché? Maybe. But it's a phrase that just keeps on springing to mind when you try and explain or rationalise what you see here.
My third and final day at Gatebil was over, and it felt like I finally fell into the groove of a traditional day at Norway's biggest celebration of all things automotive.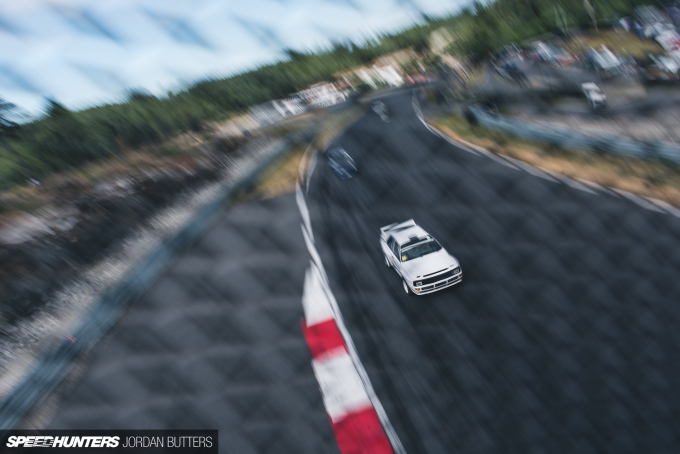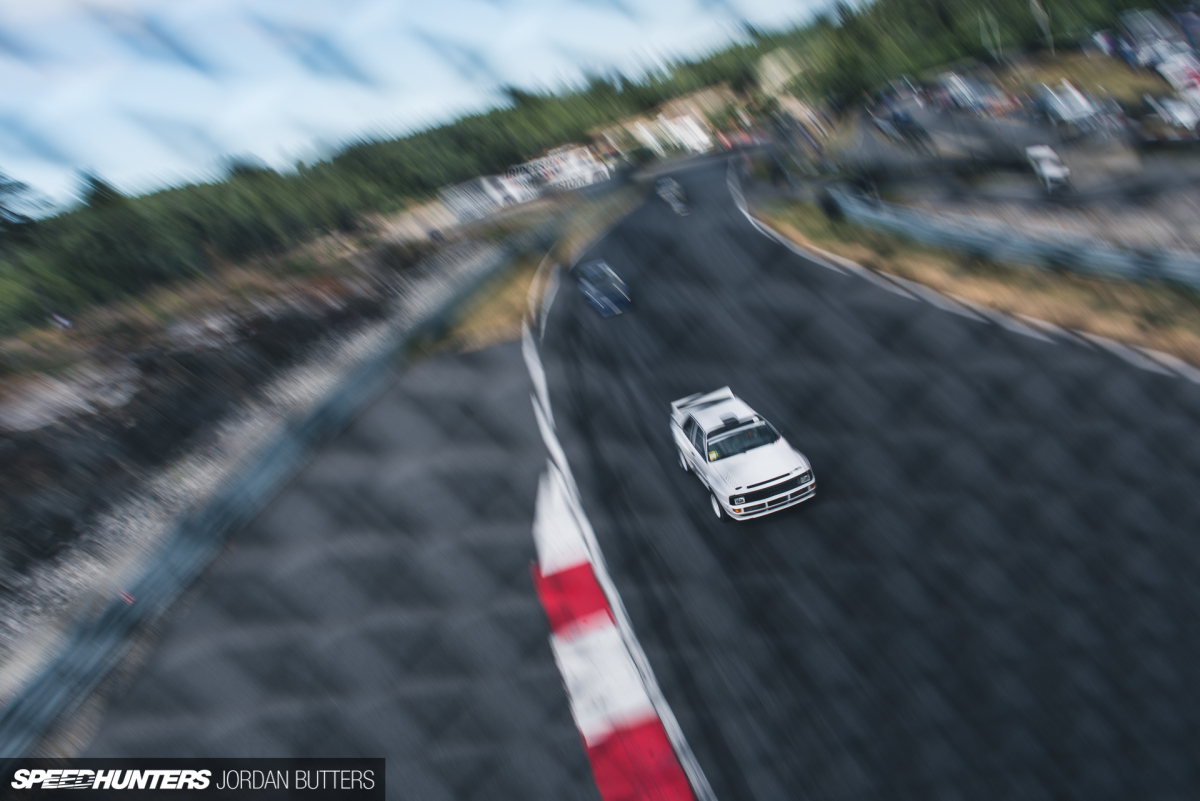 Although the track goes live at 8:00am sharp on the Saturday morning, only the most devout Gatebil attendants are ready to attack Rudkogen's curves in these early sessions. The rest are most likely still sleeping off the night before.
Hitting the track early is the best way to ensure ample seat time, as once the masses awaken and those visiting for the day arrive the circuit soon gets busy.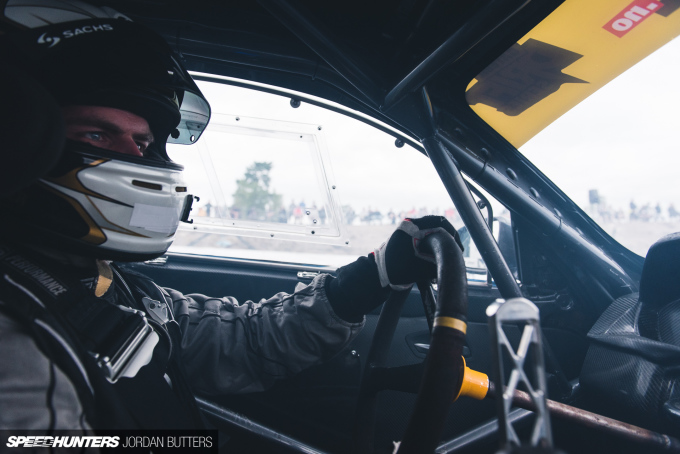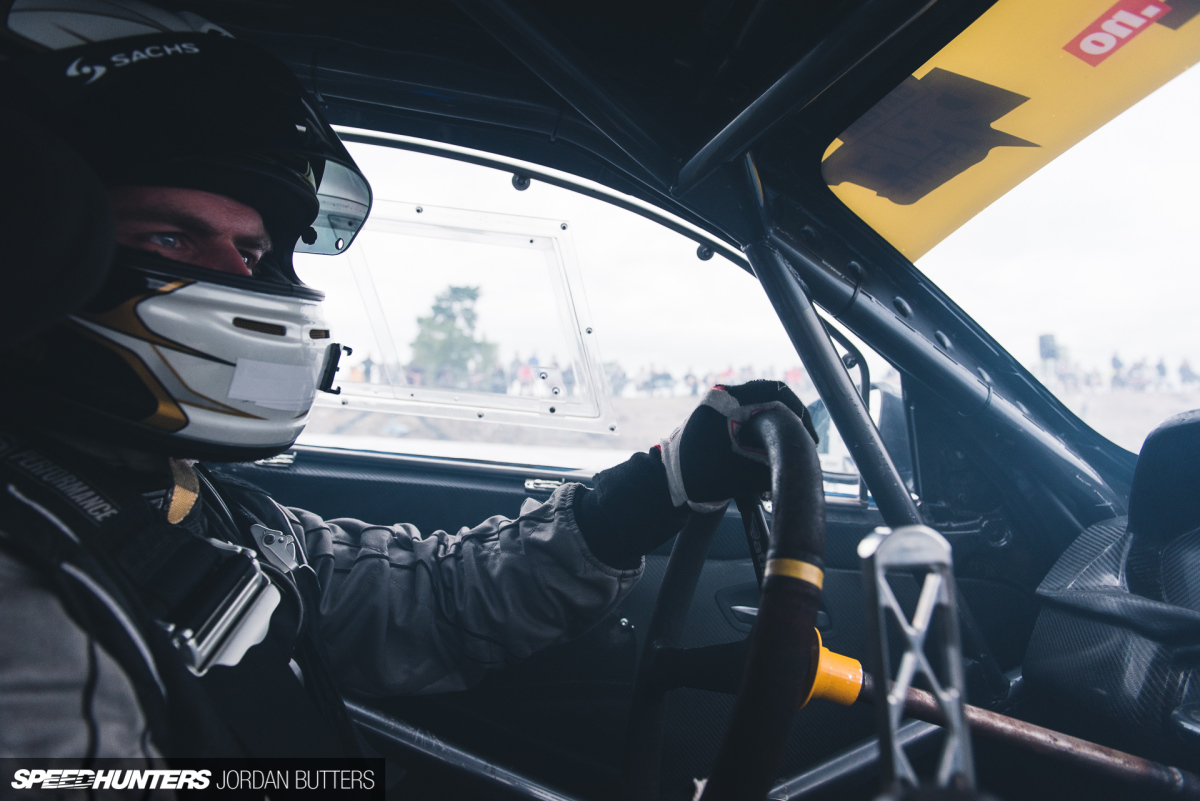 With the hotel breakfast still a recent memory, and for some questionable reason (Paddy told me to), I thought it would be a good idea to be strapped into Joachim Waagaard's 850hp supercharged Mast Motorsports LS3-powered BMW M4 for a personal tour of Rudskogen. The next 15 minutes were brutal, slightly sweaty, and insanely good fun. In fact, I need to put together a more comprehensive prose about this once the adrenaline wears off.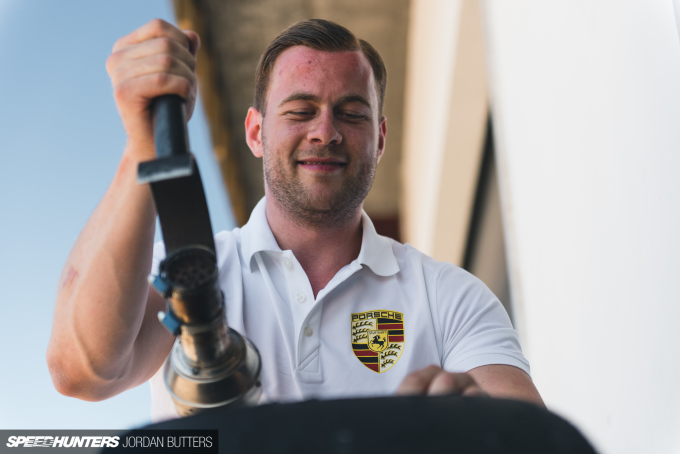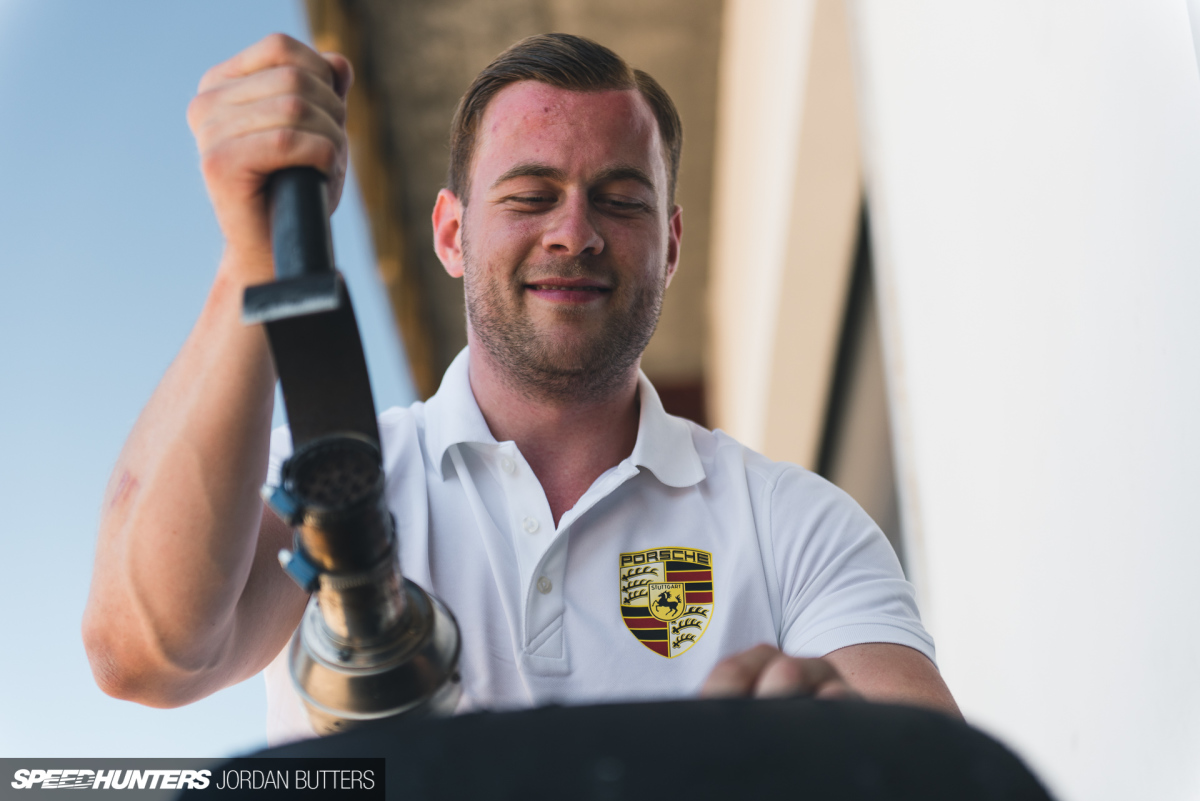 Having spent most of the previous two days out on circuit capturing the action, I also made it my mission today to really get to the heart of Gatebil and to get to know this amazing spectacle on a more personal level. What I quickly learnt is that for every jaw-dropping, crazy or extreme car you see out on track, there's an interesting story to be told and some great people to meet.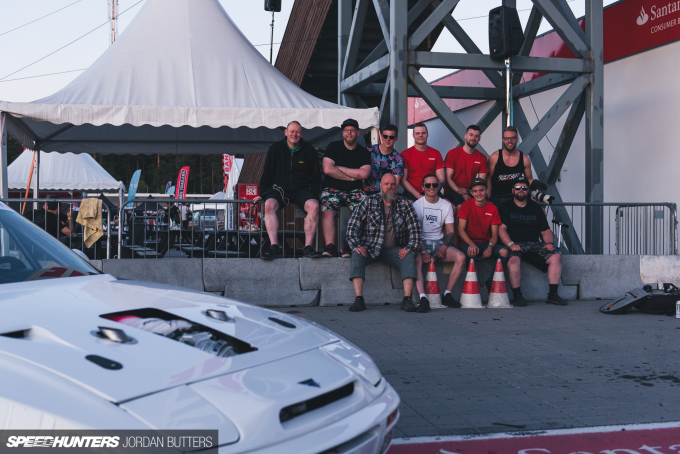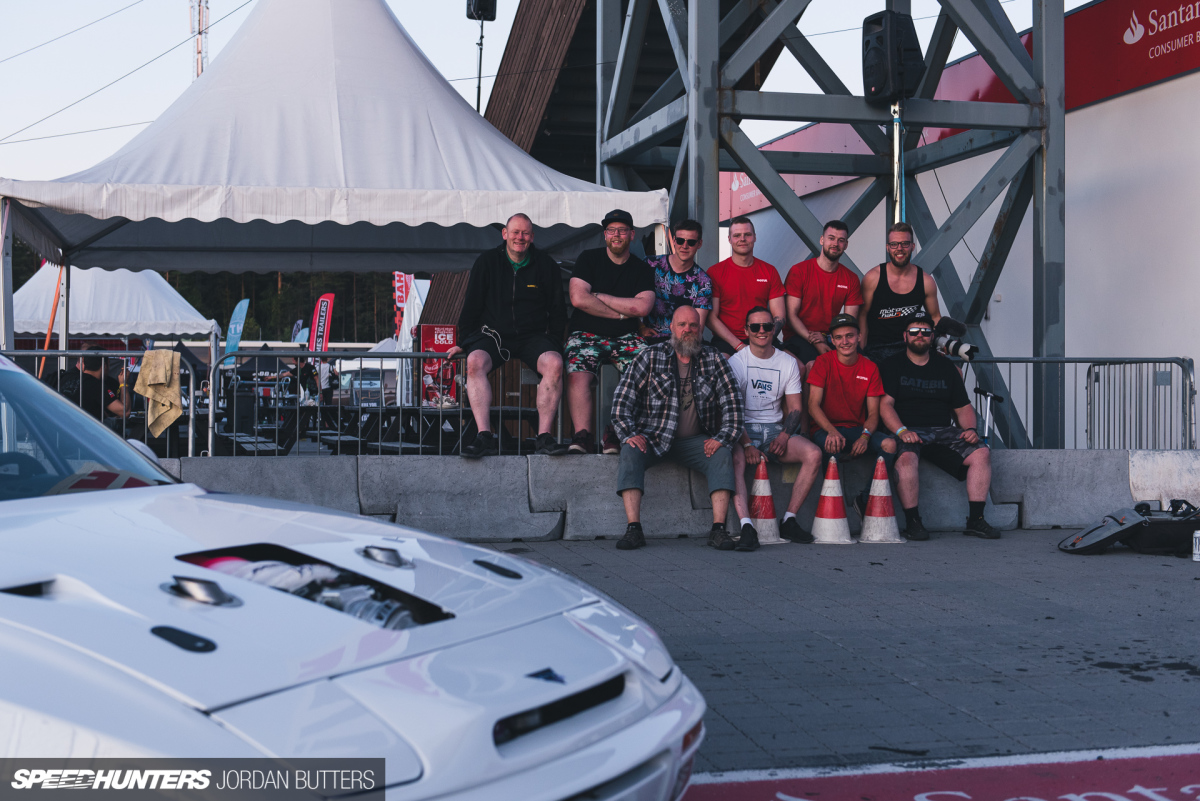 Take for example Fannar's Porsche 944 F2. The car was built by Fannar, his family and friends, and was shipped all the way from Iceland just to be at Gatebil. That's not an overnight journey either, and by the time the car lands back in Iceland at the end of July he'll have missed vital rounds of the national championship. Just 10 minutes before this shoot Fannar and his team had the gearbox on the floor, and they bolted it back up for sunset just so we could bring you more on this unique build.
Talking of features, there's plenty more where that came from, as the lengthy daylight hours meant that I crammed no less than five of them into Saturday at Gatebil, and every single one of which had a wild or unexpected engine swap. So there's plenty more to come over the coming days and weeks.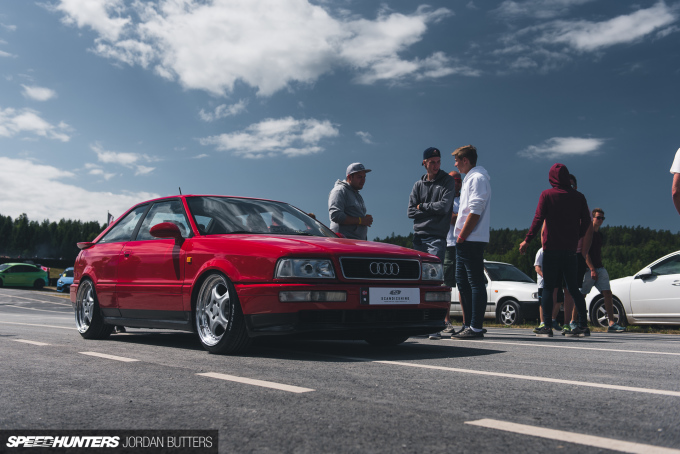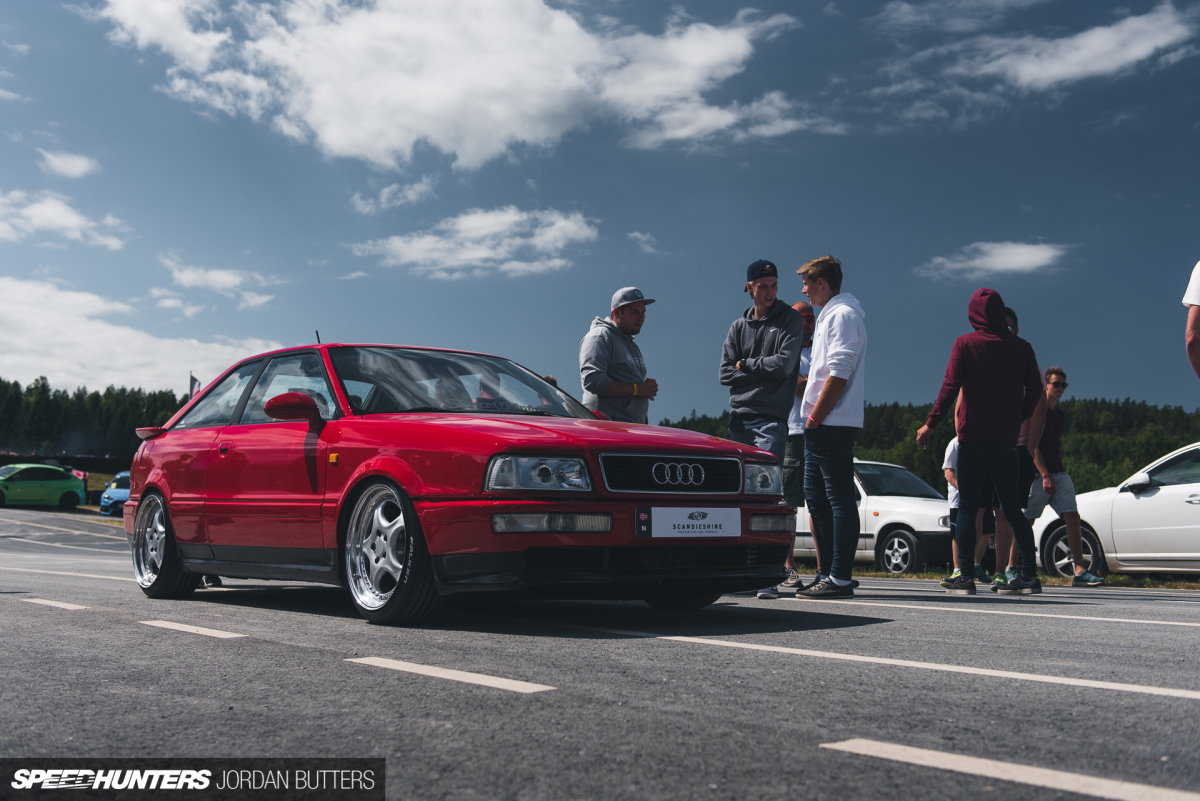 I have a confession to make though. As part of exploring the fuller site I did partake in some Audi over-indulgence to make the day easier. Boy do they know how to build them out here.
Gatebil is so much more than cars on track, and in getting under the skin of the festival I ventured into the unknown (AKA the campsites) in the afternoon sun. The people, the vibe, and the atmosphere here is unlike anything else. From extravagant camping rigs with full DJ booths and lighting rigs to modest, but colourful caravans, this is Gatebil's wild west.
A spirited group of Swedes were enjoying a kick around in the afternoon sun, although seemed to be struggling with accuracy. It was probably not a good idea that an Englishman showed them how it was done. Too soon?
Finally, and not that my body or brain is thanking me for this idea, the day was rounded off with a look at Gatebil after dark. Some of the things I saw I'll share, but others I really can't.
What happens at Gatebil sometimes needs to stay at Gatebil.
Jordan Butters
Instagram: jordanbutters
jordan@speedhunters.com
Cutting Room Floor