It's been a few months since my last Project GT-R update in which the car's fuel system was addressed, but next on the list for Tokyo Auto Salon prep was sorting out a few issues and adding some functional gadgets to the mix.
So it was off to Nakamura-san at Worx Auto Alarm, the drive from Tokyo to rural Chiba being one of the most stressful I've ever had in my GT-R.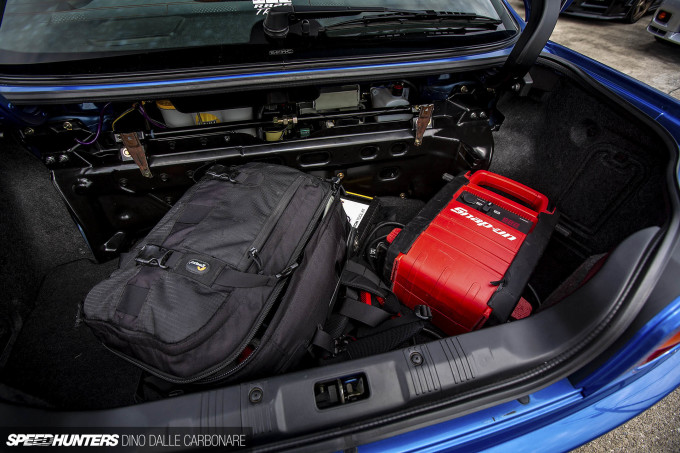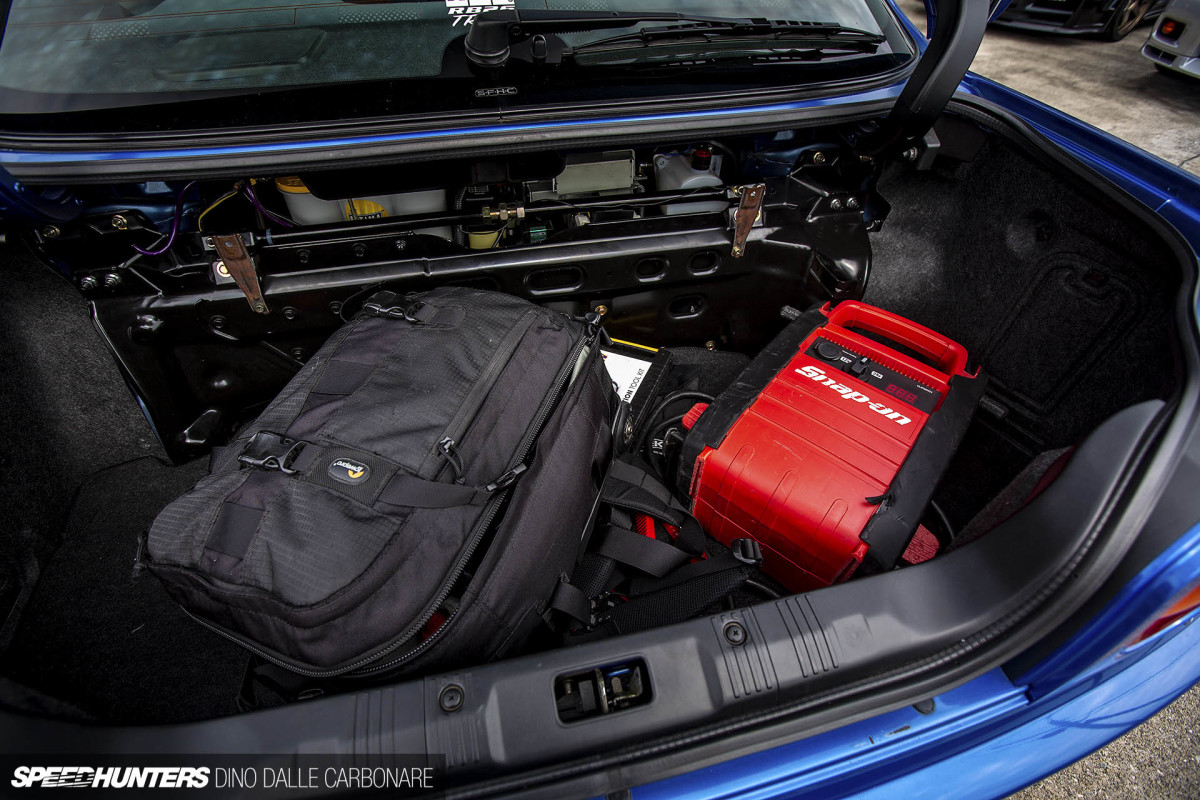 It wasn't the 4,000rpm fuel cut – as set by Ennio so I didn't cause any engine issues prior to fitting a pair of Tomei Poncams and a metal head gasket – that was the issue, it was a battery that wouldn't hold any voltage at all. Talk about bad timing.
Granted, the Optima Yellow Top was 10 years old and had been through countless aggressive discharges and recharges, so I wasn't too upset. In fact, I was impressed it had lasted as long as it did. That's why I ordered the exact same one from Optima, but because it was on back order it would be a week before I'd have a new one.
To get me to Worx, Ito-san at Do-Luck lent me his Snap-on booster, and lucky he did as I had to use it a few times during the 1.5-hour drive across the Bay.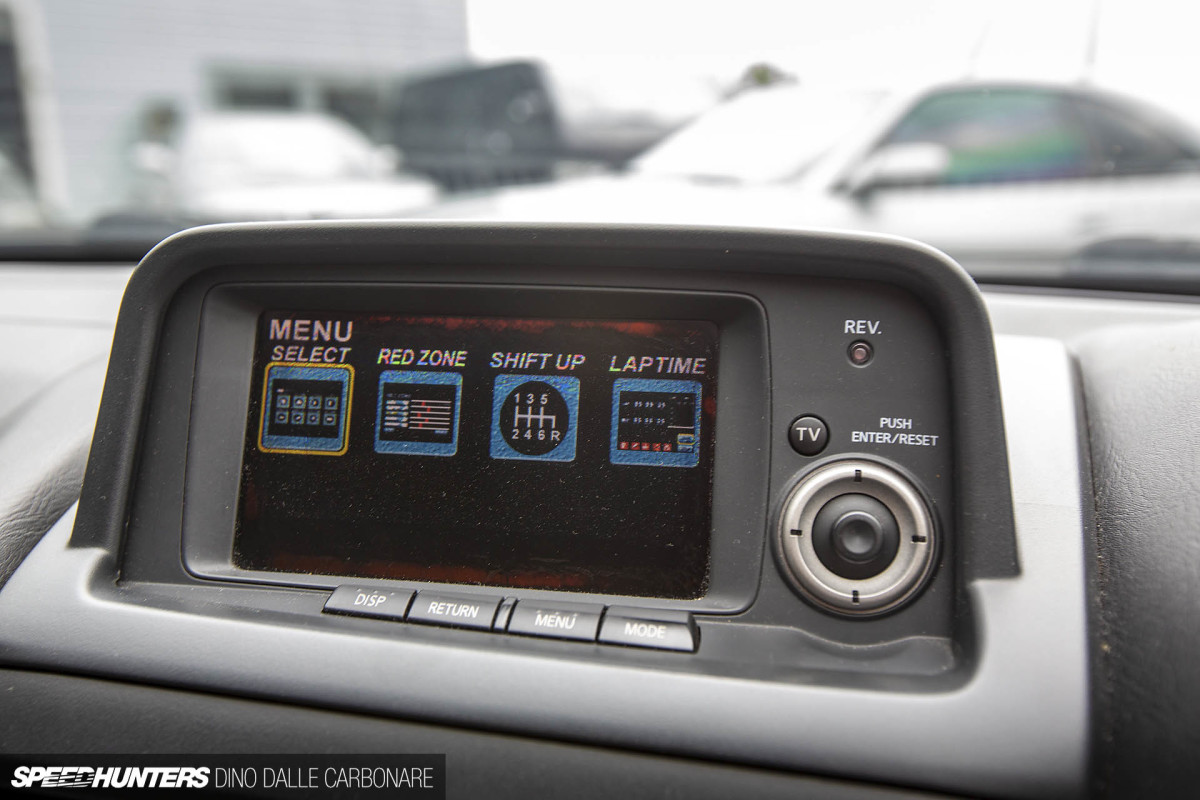 So what was the car visiting Nakamura-san for this time? As any R34 GT-R owner will know, sooner or later the LCD panel on the Multi Function Display (MFD) lets go. This can mean anything from lines of pixels going red or disappearing, to the polarizing filter degrading and causing bright red spots along the edges of the screen.
The latter is what happened to Project GT-R, which is the most common issues with zenki screens. The kouki cars had a different panel.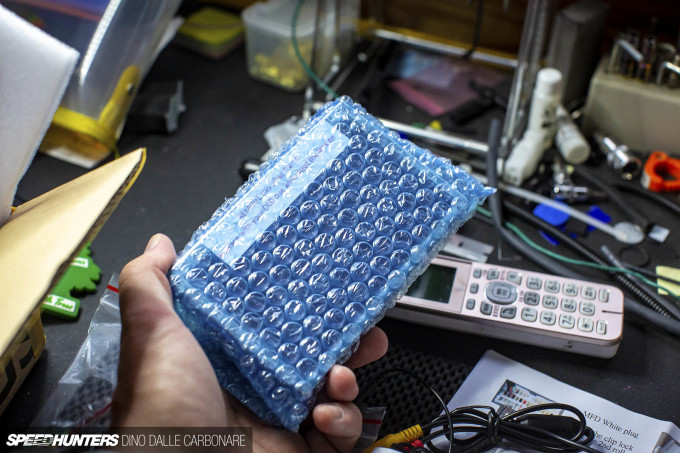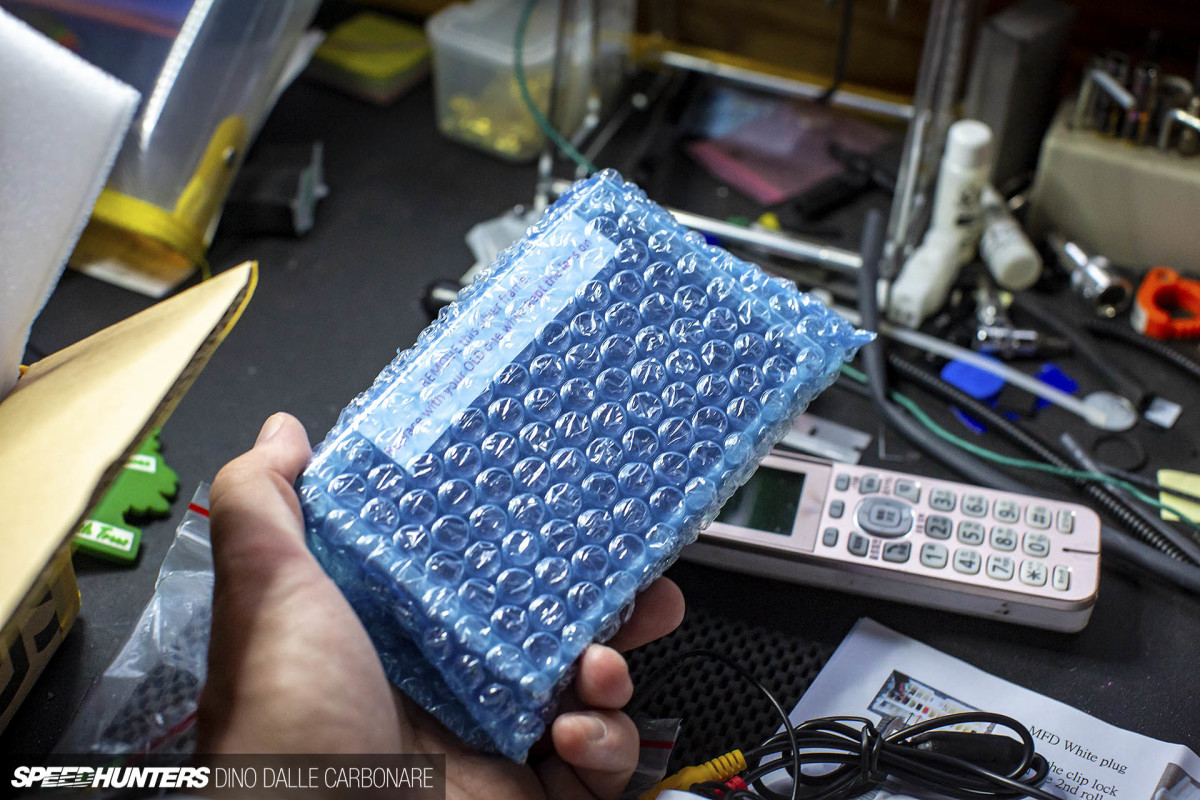 Sourcing a replacement through Nissan would have been expensive, but I wasn't interested in going down the factory route anyway. A couple of years ago I came across a Facebook page called R34 GTR MFD, as run by a very knowledgeable and helpful fellow named Alex. As soon as my screen went bad, I quickly made contact and told him the issues I had.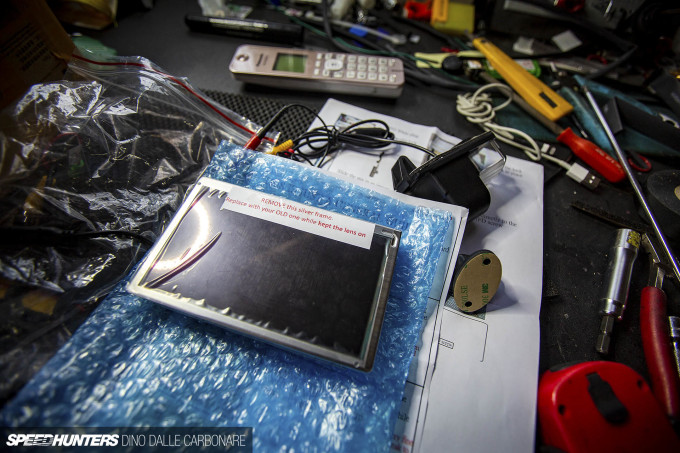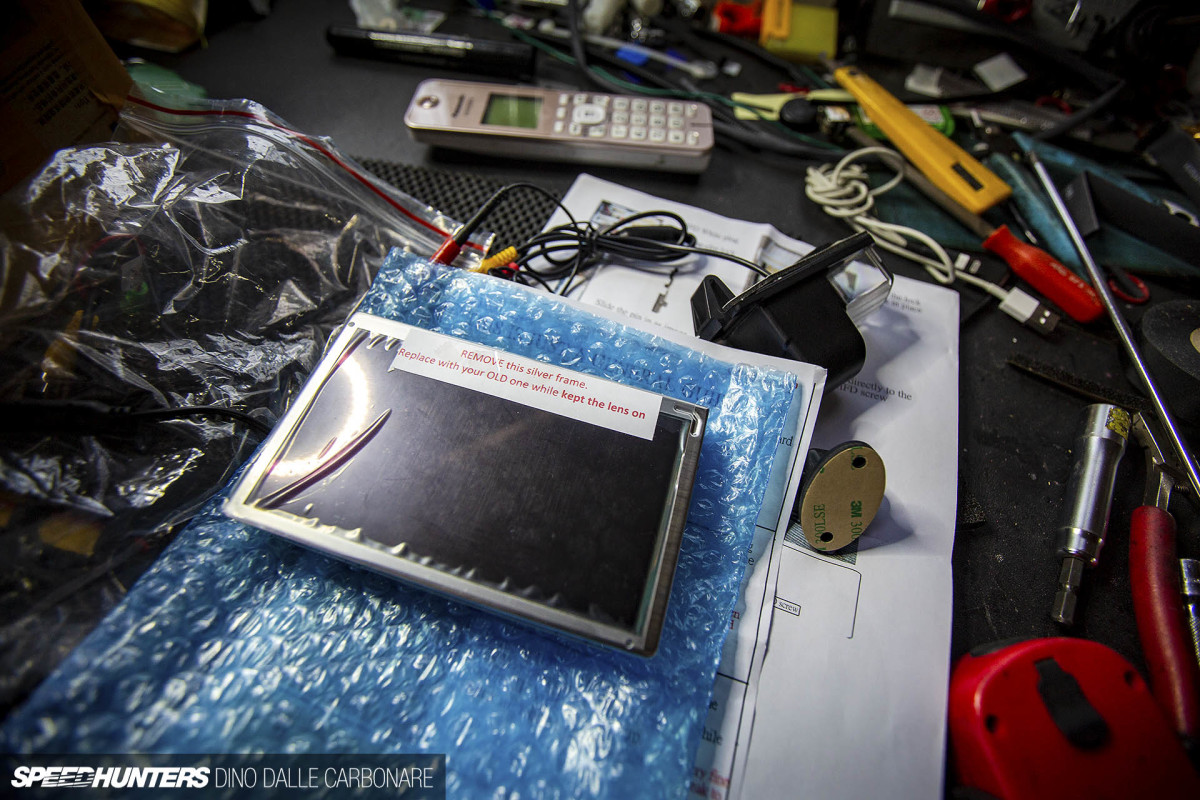 Alex told me he could ship a fresh screen pretty much straightaway, and within a few days I had a little box show up at the house. But that's not all.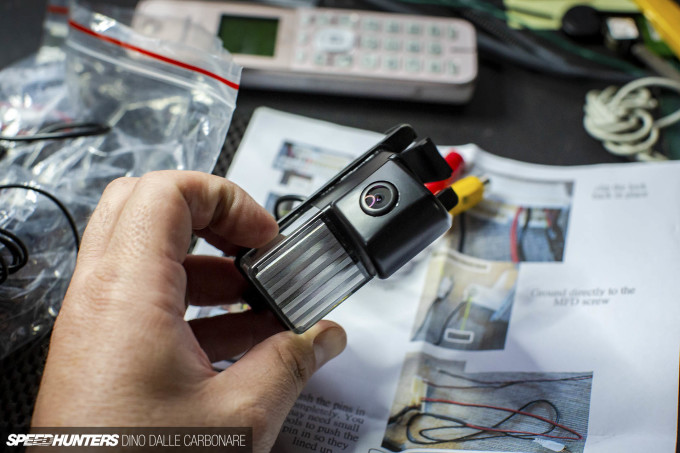 I knew Alex had played around with the MFD circuitry, and in doing so he had discovered ways to take full advantage of the unit's inputs. Here was my chance to have something I had always wanted, plus something I hadn't even thought about.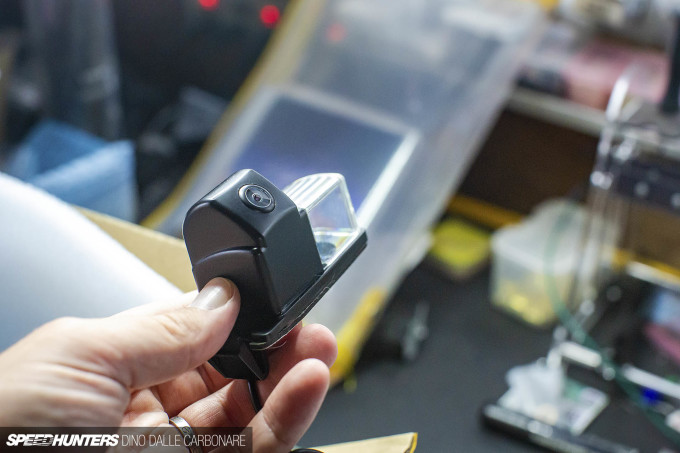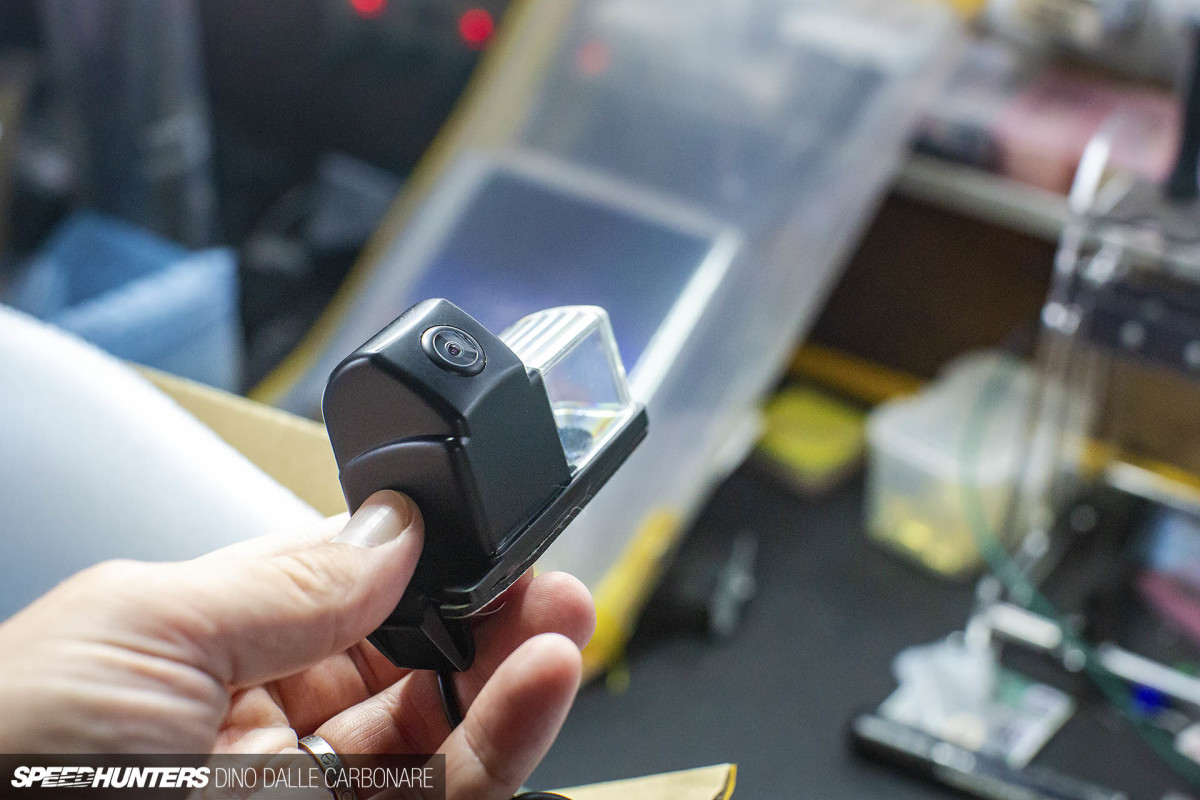 One was a reverse camera. Alex not only sorted out all the wiring for this but he also had a custom camera assembly made as a one piece item with the license plate light. This was to guarantee the best possible positioning – bang on in the center of the rear bumper so as not to impact the stock feel and look of the car. Just how I like doing things.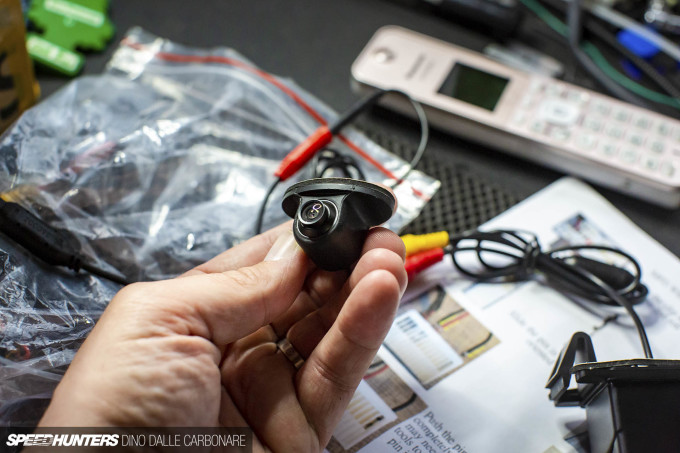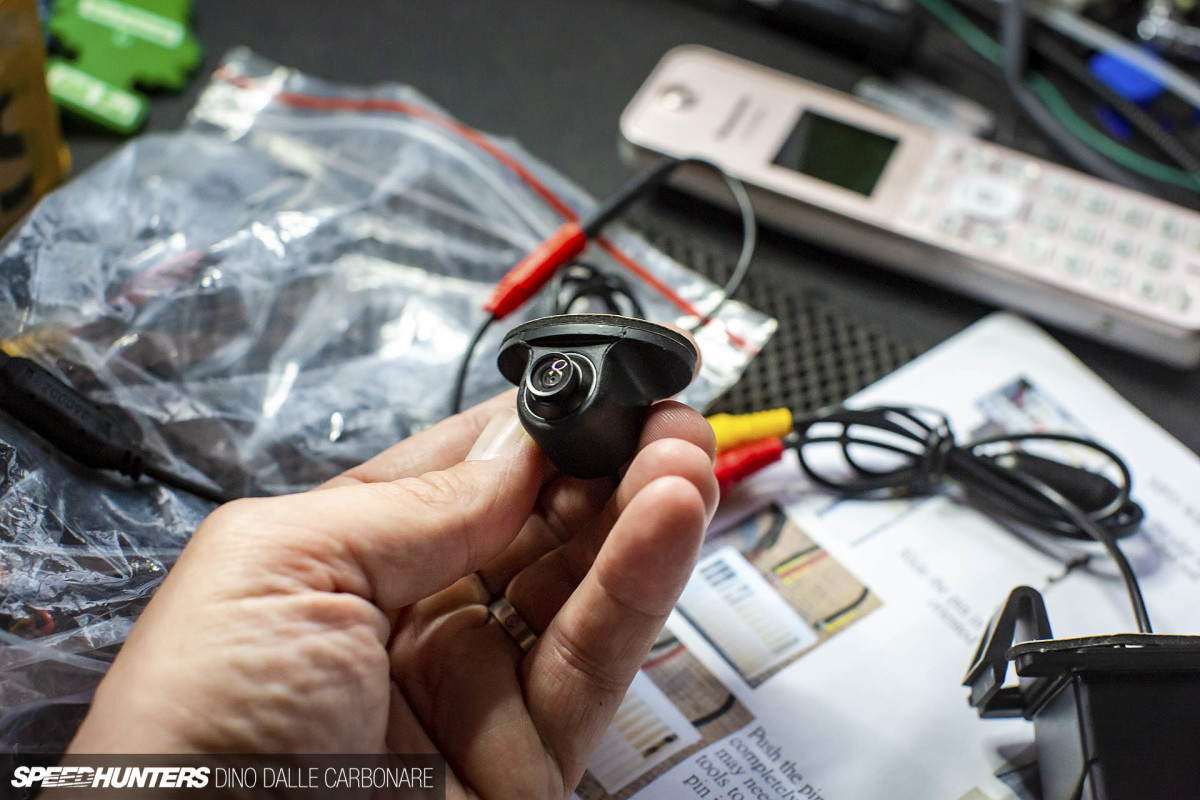 On top of this, he also included a second camera for the front, one that can be engaged by pressing the 'TV' button on the MFD unit. Previously, the only thing this button had done was politely remind me in Japanese that I was too cheap to purchase a TV tuner. Why a front camera? Concrete blocks. Around 95% of parking spots in Japan have relatively tall concrete blocks that act as wheel stoppers, so when you reverse park your car (and every Japanese driver in Japan reverse parks his or her car as that's what they are taught in driving school hence this is what has to be done until eternity), you can safely rest against them. But the R34 has diffuser fins which rub, so when I can I try to park front first, but then I hit the front diffuser. This camera will allow me to stop well before I make contact. Awesome!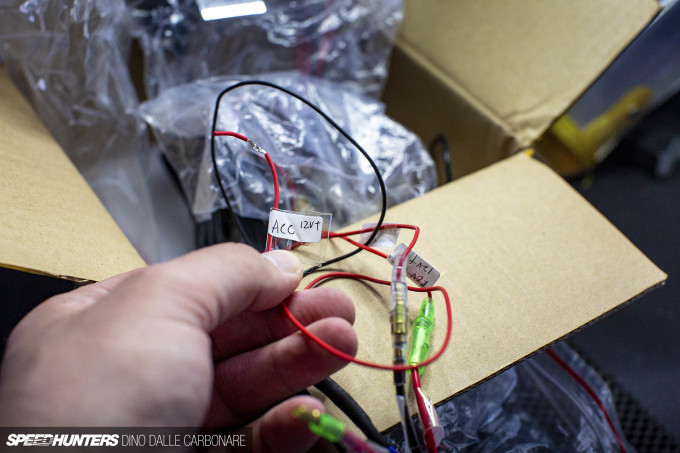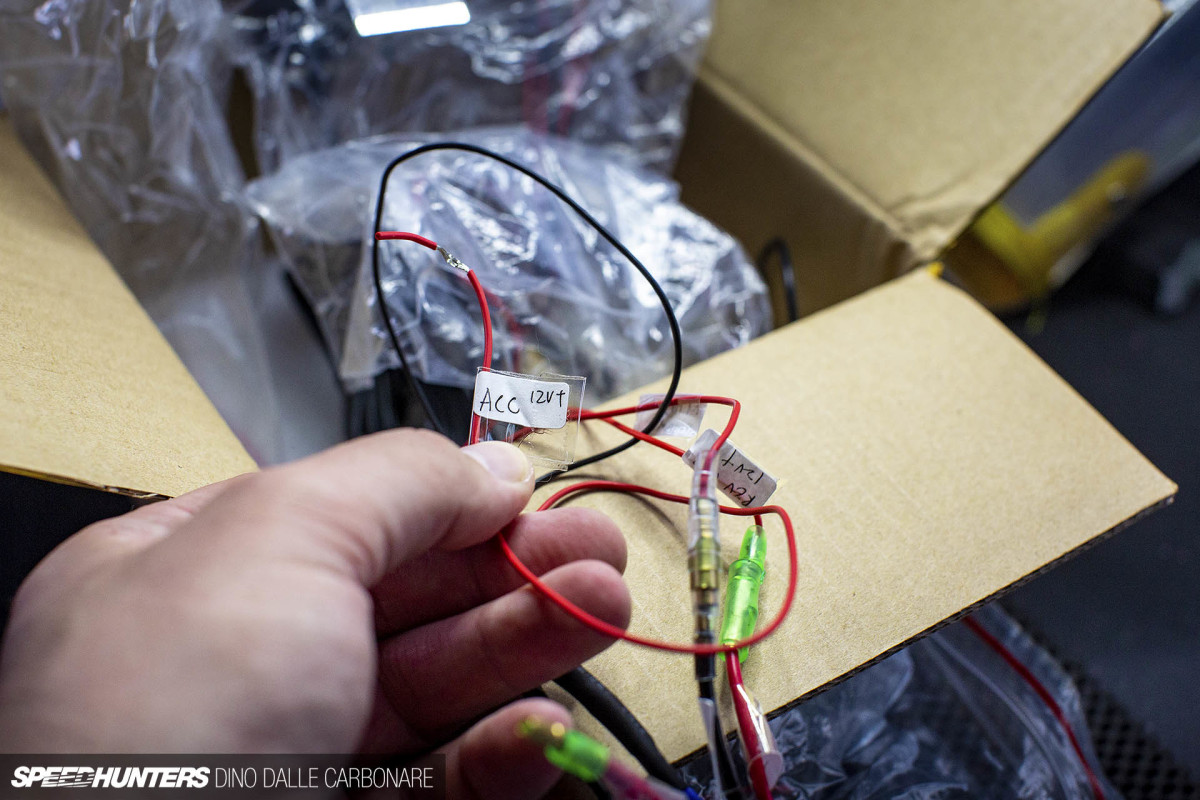 Alex even labeled each wire as most owners that buy kits off him will DIY fit them.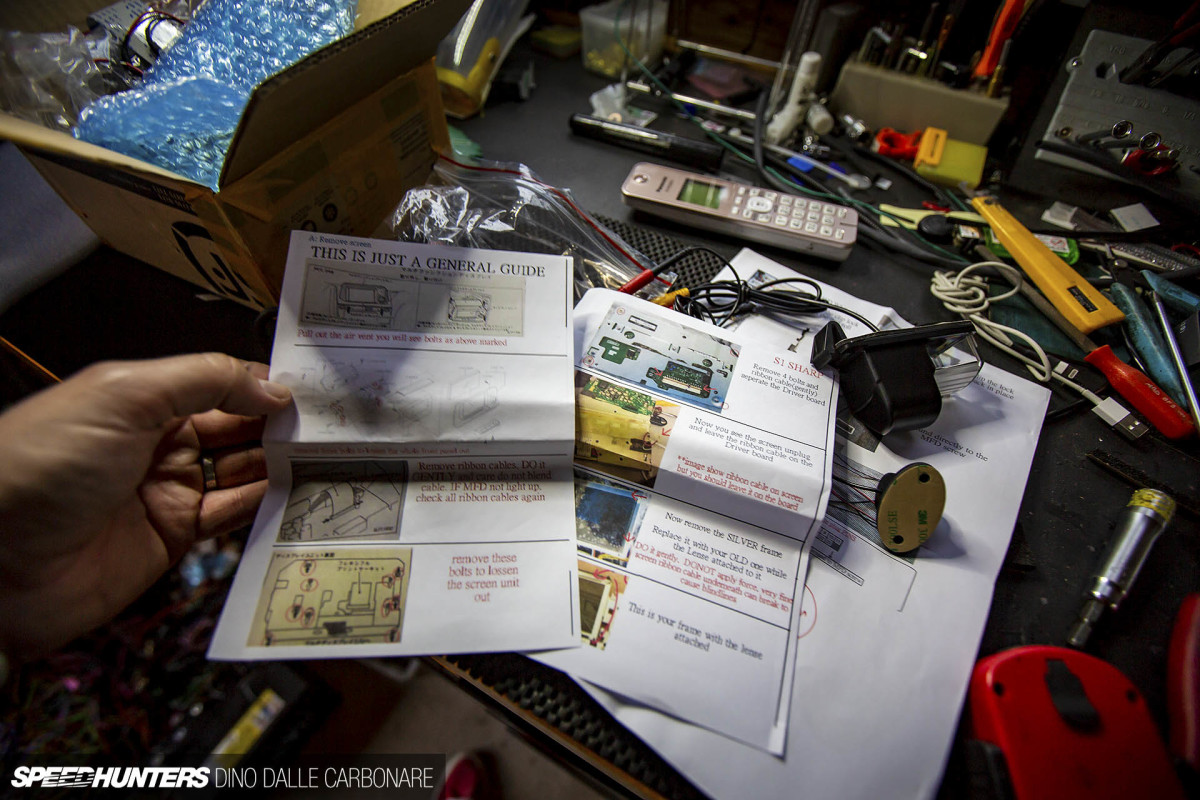 There's even detailed color instructions included to make sure anyone can do the installation.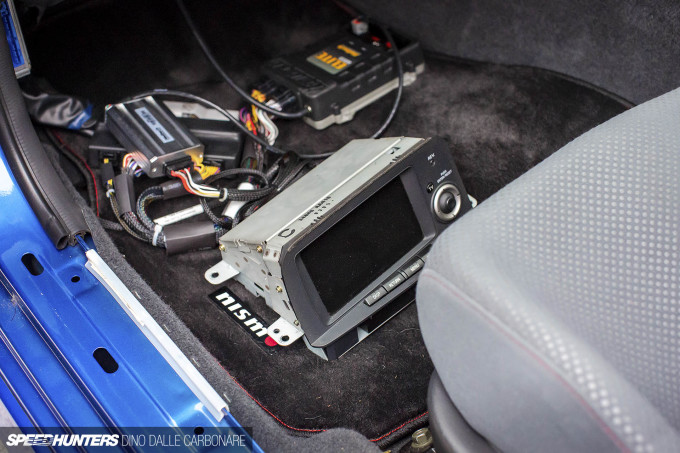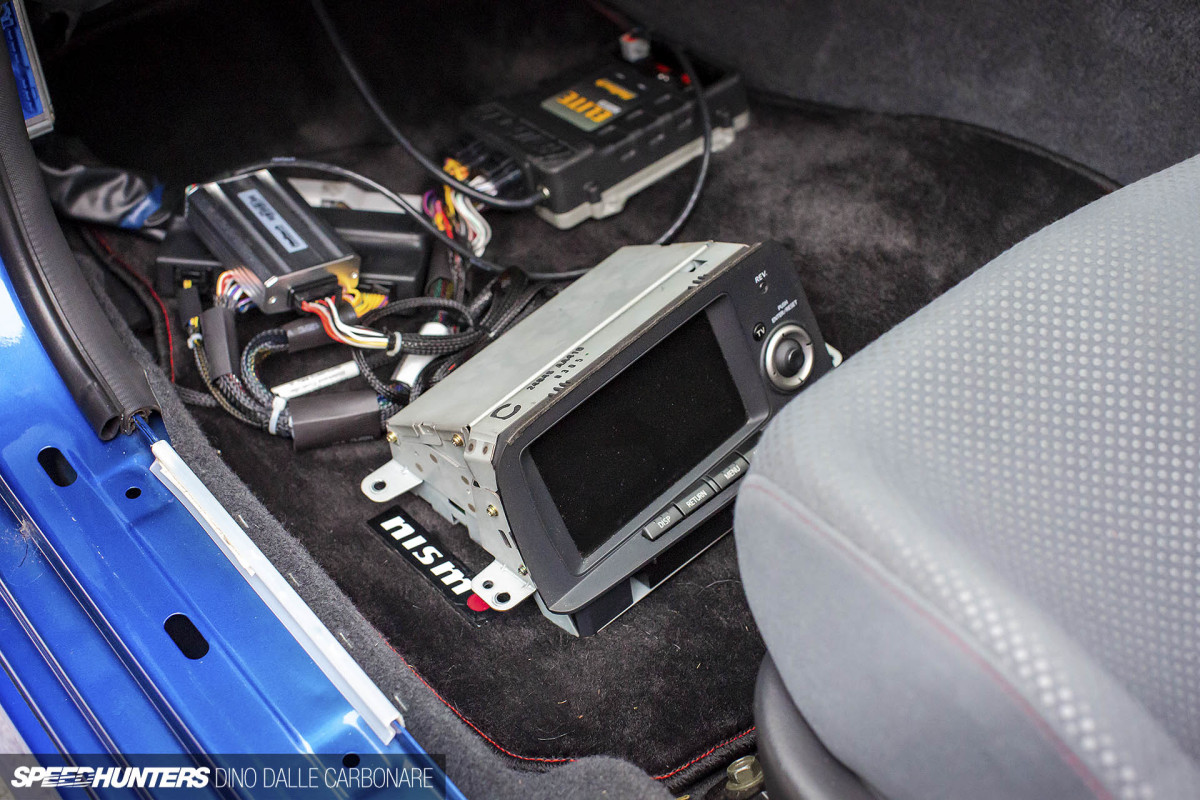 MFD aside, the passenger side footwell is still a bit of a disaster. I've decided to not bother tucking away the Haltech Elite ECU and the wideband lambda box until the car is mapped, simply because it's easier to get to and I'd rather do that sort of job once.
Nakamura made sure to protect the surrounding areas of the dash around where the MFD plastic cover gets moved out from, revealing the wiring below.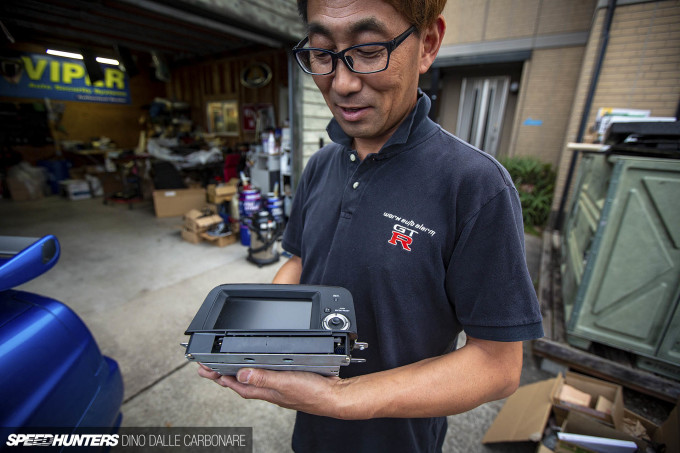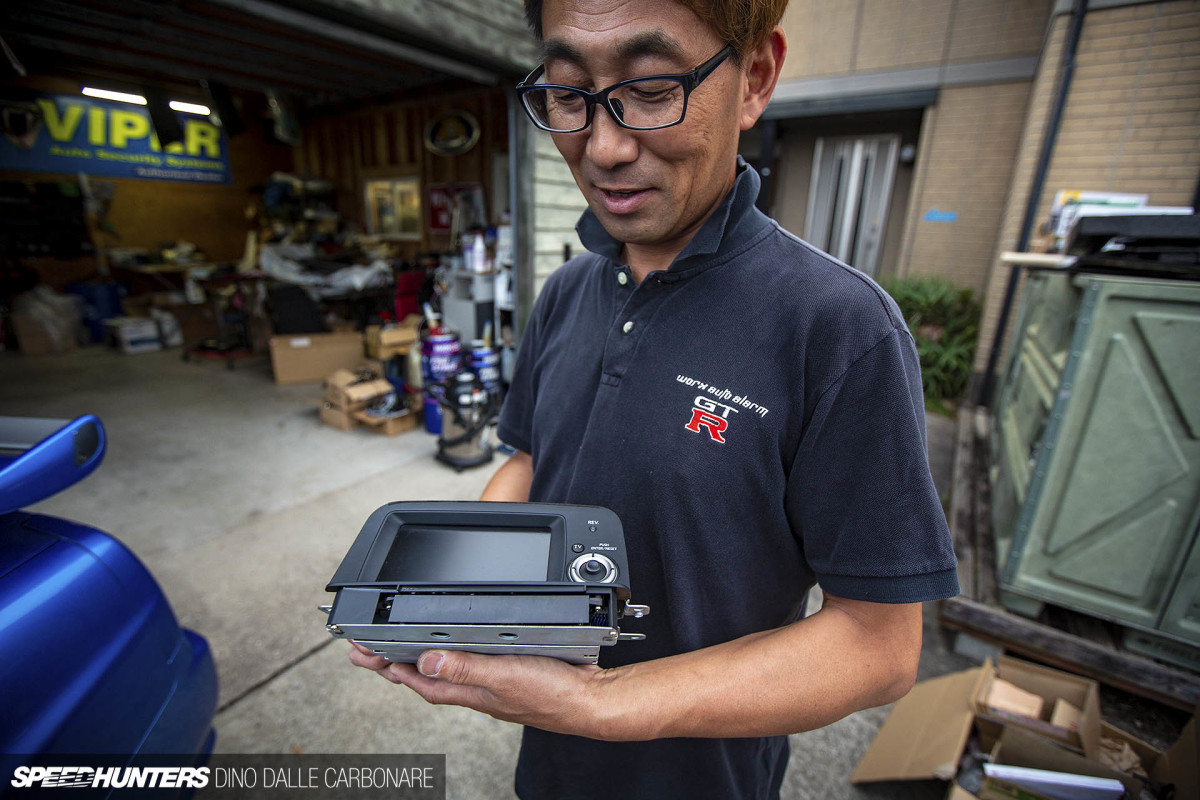 With the unit in hand it was back to the workshop to get it taken apart properly.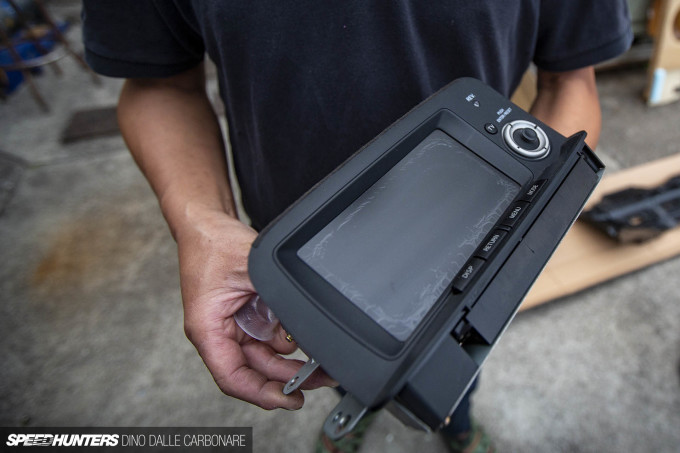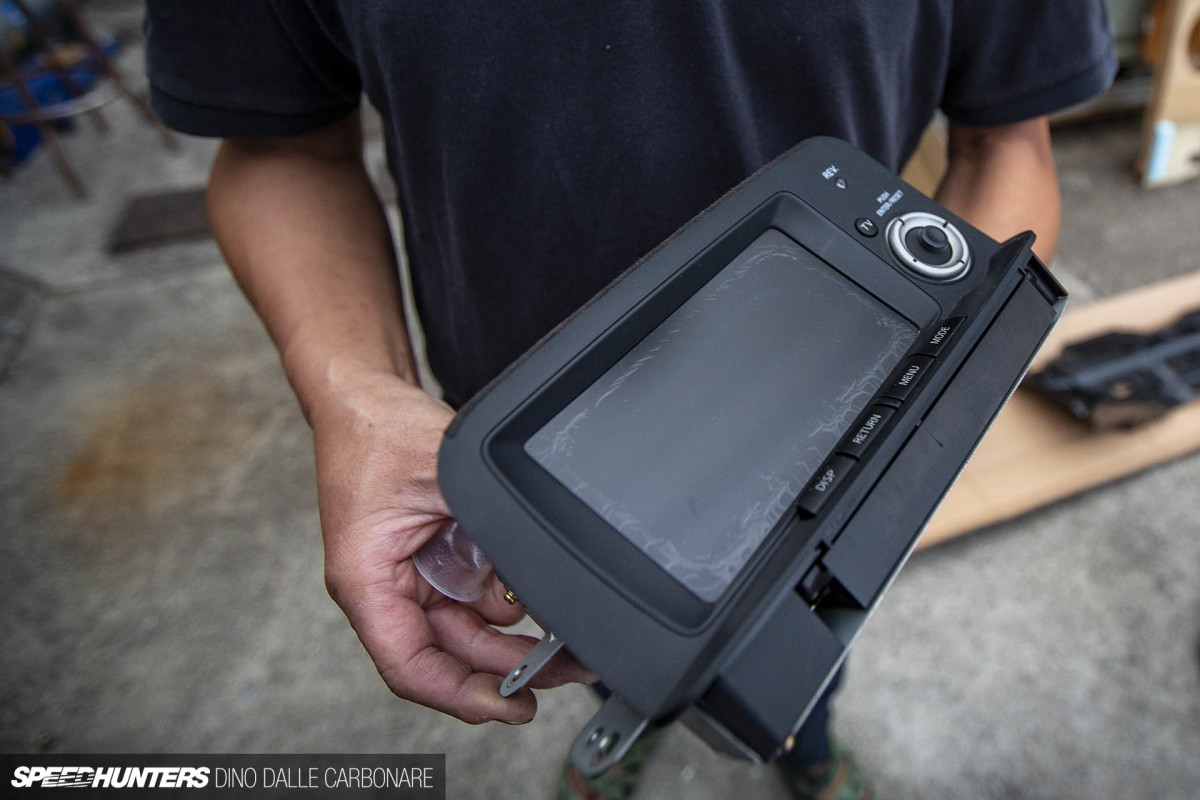 Even with the screen off you could see the way in which the polarizer had deteriorated.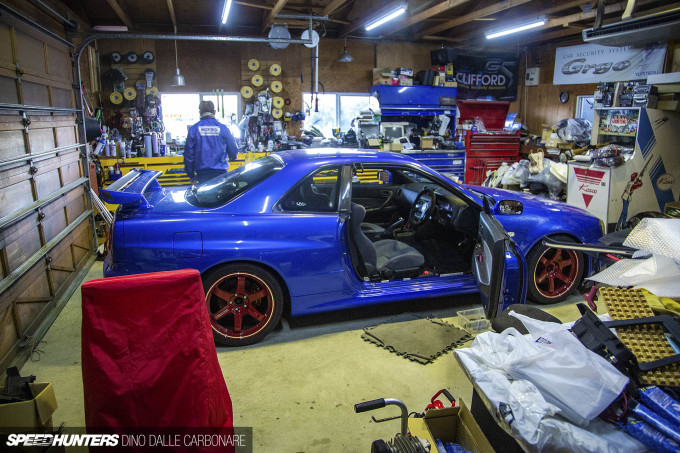 And now we fast forward a few months, the end of December to be precise when I went to collect the car.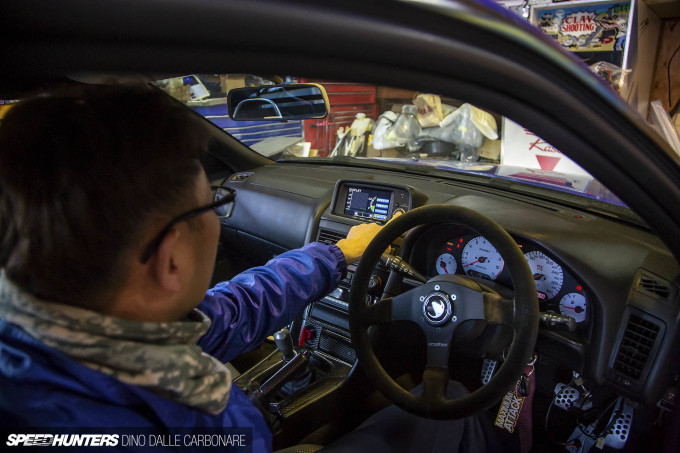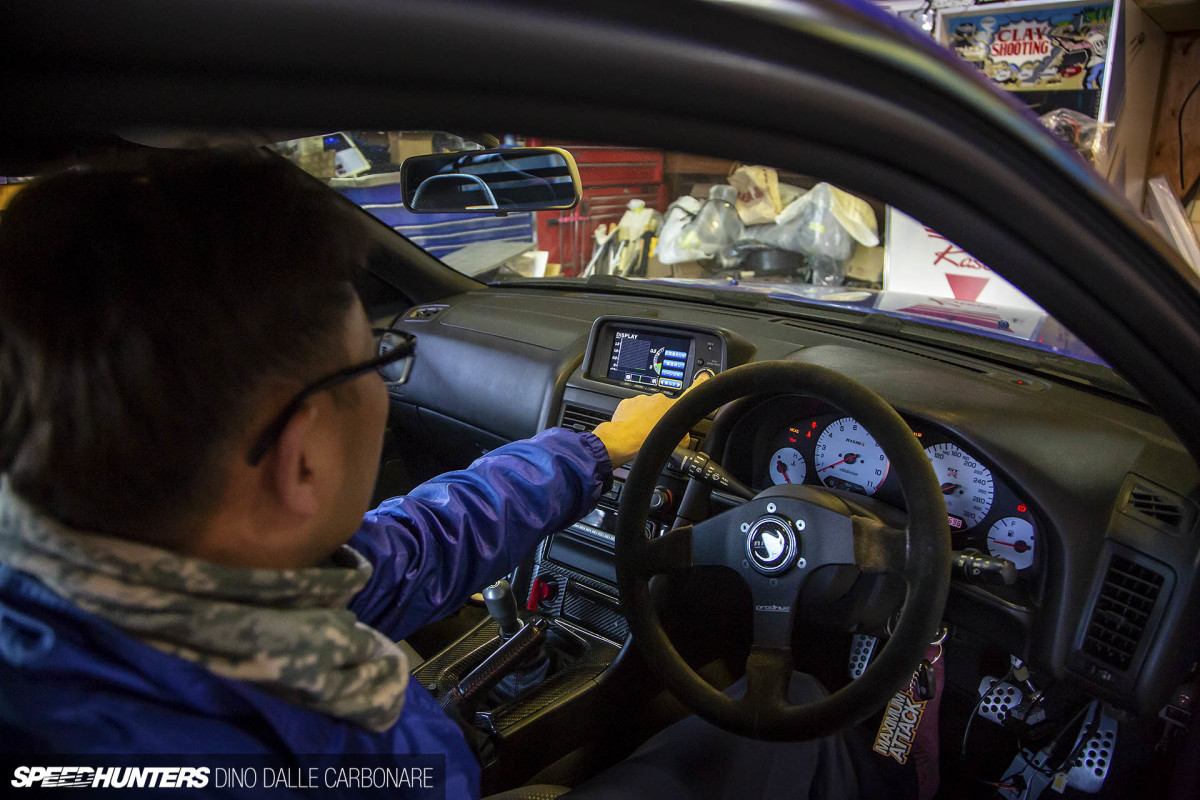 Nakamura had plenty of time to get everything sorted out including fitting the screen and wiring in the back-up camera. Here he was giving me a quick demo of how the new panel works. The finish on the screen itself is actually glossy rather than satin like the stock zenki, which I rather like. It also seems to have more brightness if you turn it right up.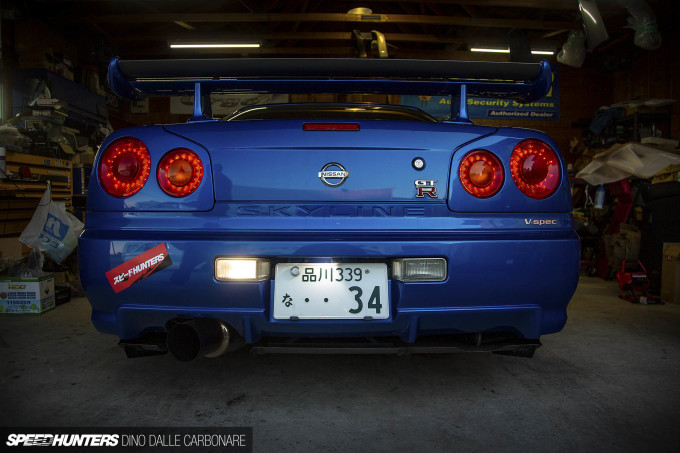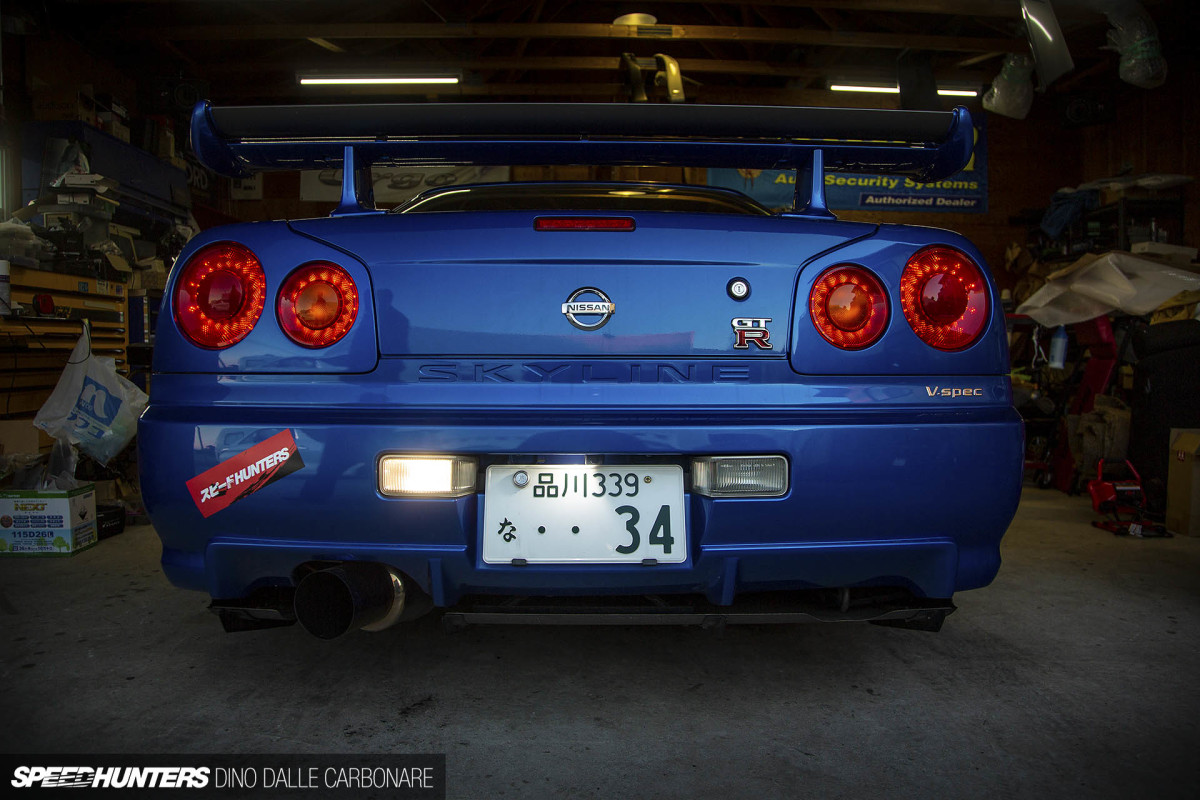 Checking out the rear camera, this is what it looks like with the reverse gear engage and the lights turned on. You you can see the number plate is still illuminated.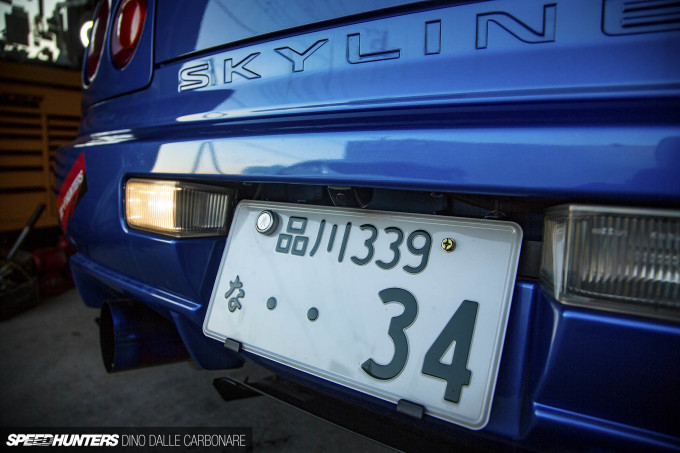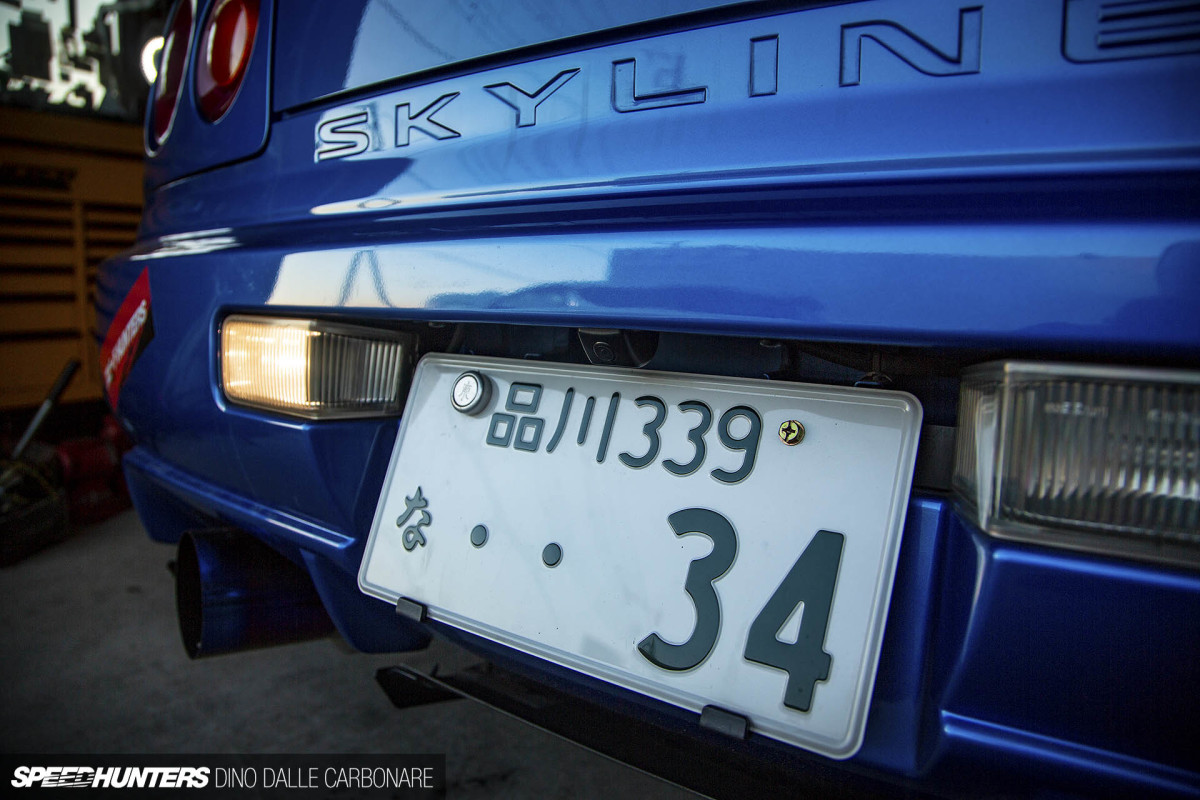 Next to the light you can just about make out the camera; unless you squat and look for it you can't see it.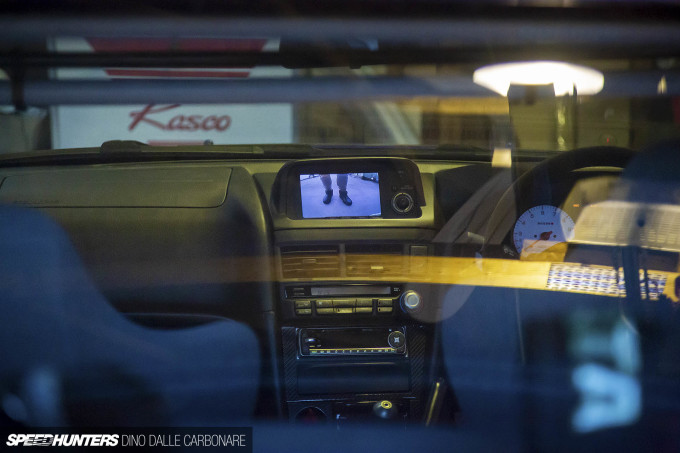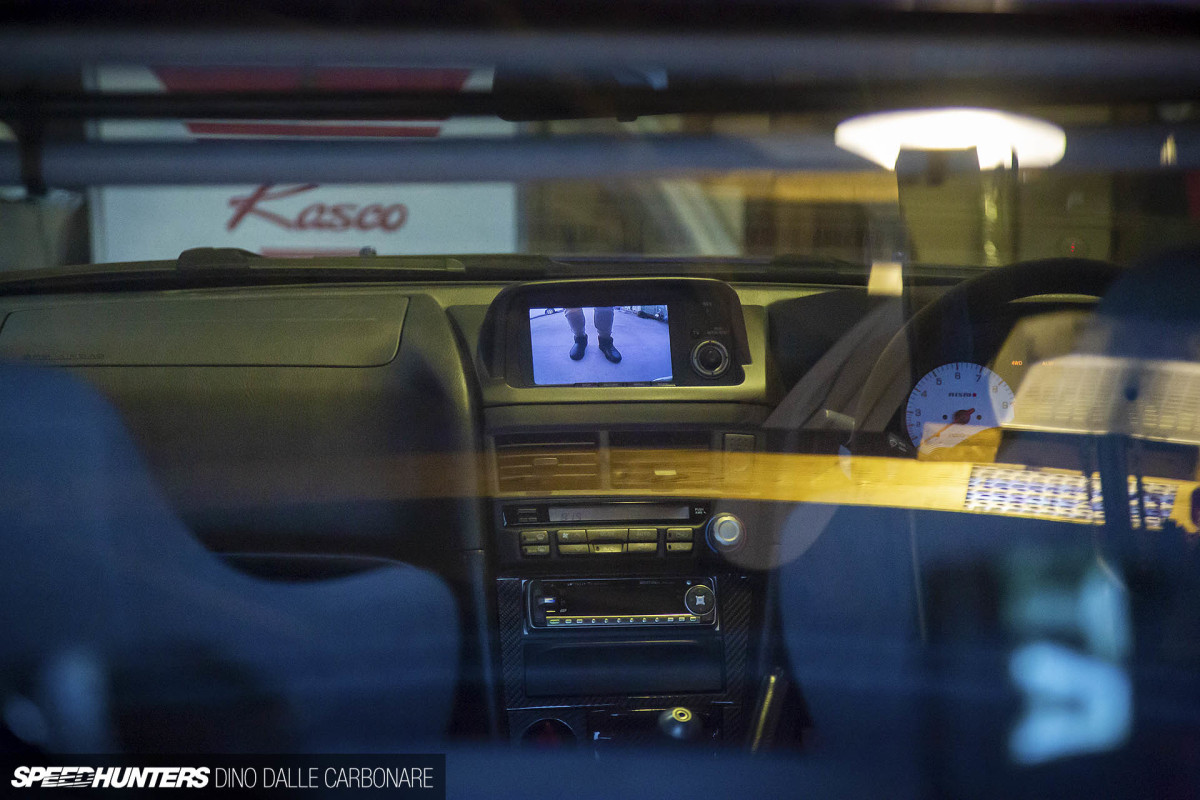 And the result – my feet!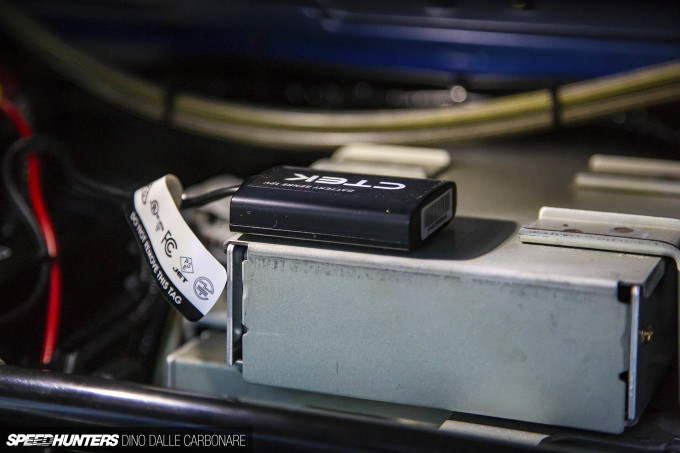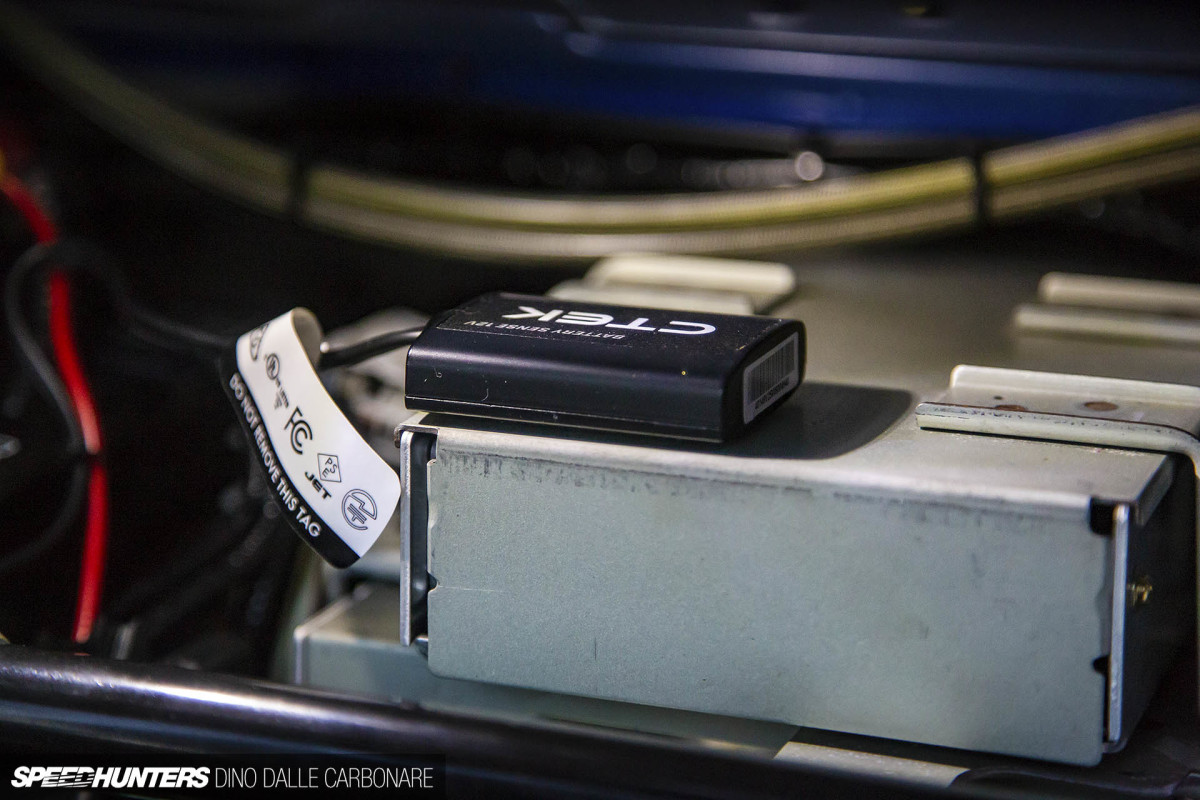 While the car was in his possession, Nakamura also added a Ctek CTX Battery Sense bluetooth module, a little gadget I got from Darren over at Auto Detailer Studio in KL. This allows me to check – via an app on my phone – the voltage and temperature level of the battery. It's very handy, but you really have to get close to the car for the connection to happen. Maybe if it was Wi-Fi I could run it off the house's network and check without even going to the car, but it's a still cool and easy way to keep an eye on your battery level.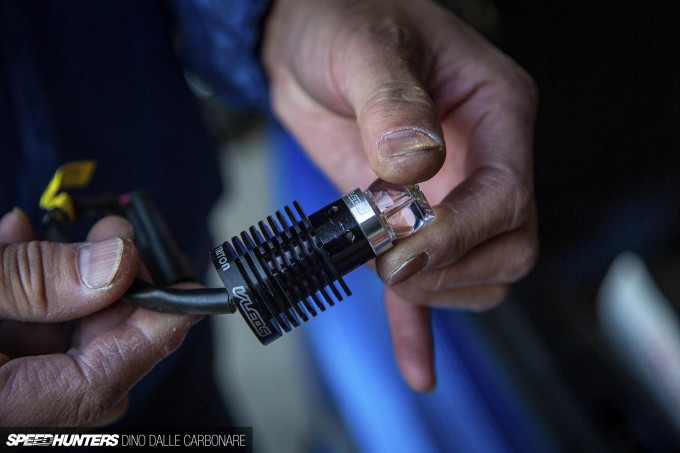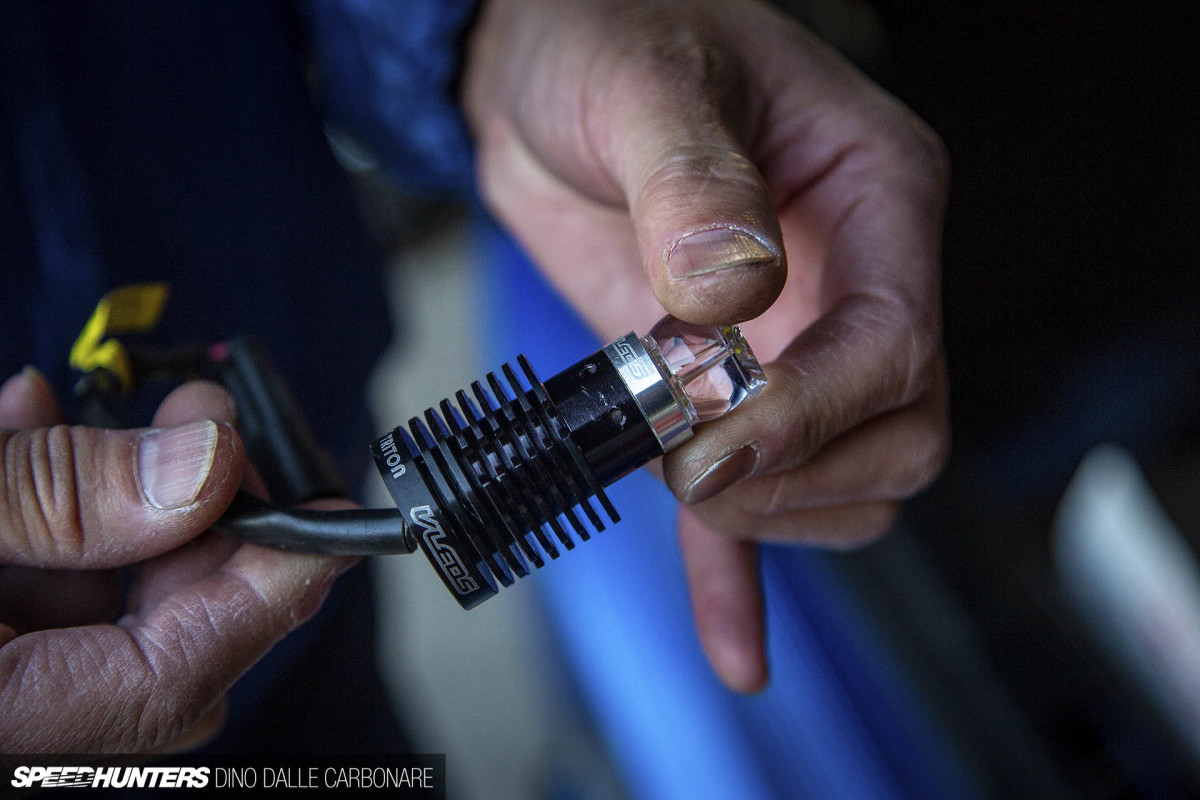 Another thing that had to be done was replace an LED switchback blinker that went bad. If you recall, these bulbs from VLEDs are run as daytime running lights (DRLs) as well as front indicators. Nakamura also added quick-release couplings to the wiring, something he didn't have time to do when the conversion was originally done.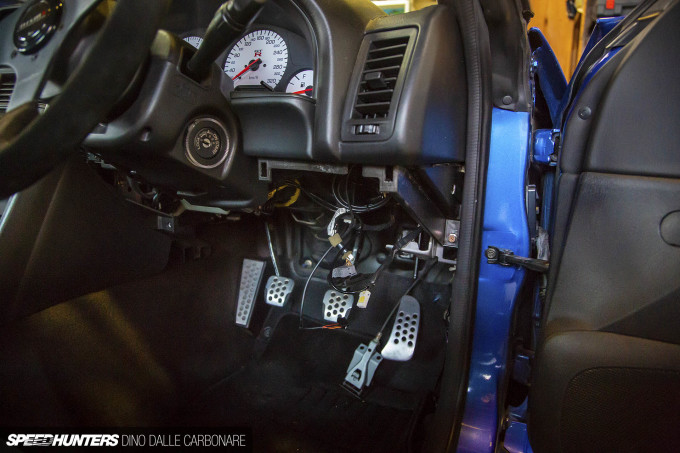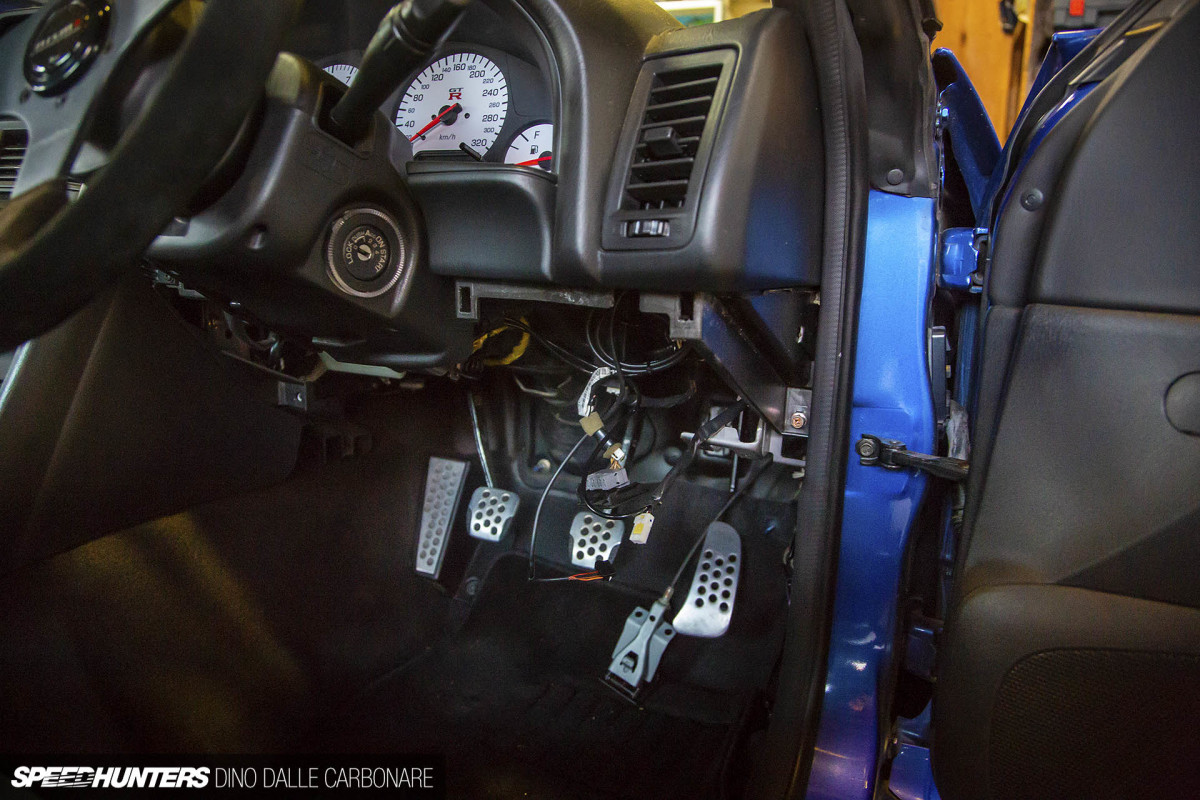 When I arrived to pick up the car he was just finishing the driver's right side panel with a few more additions I asked to be fitted.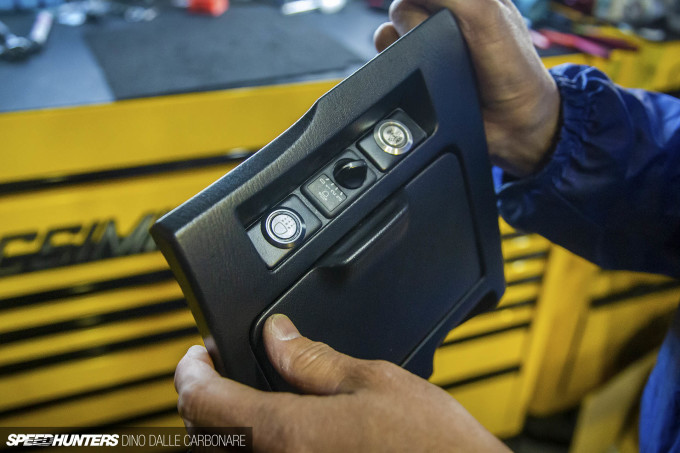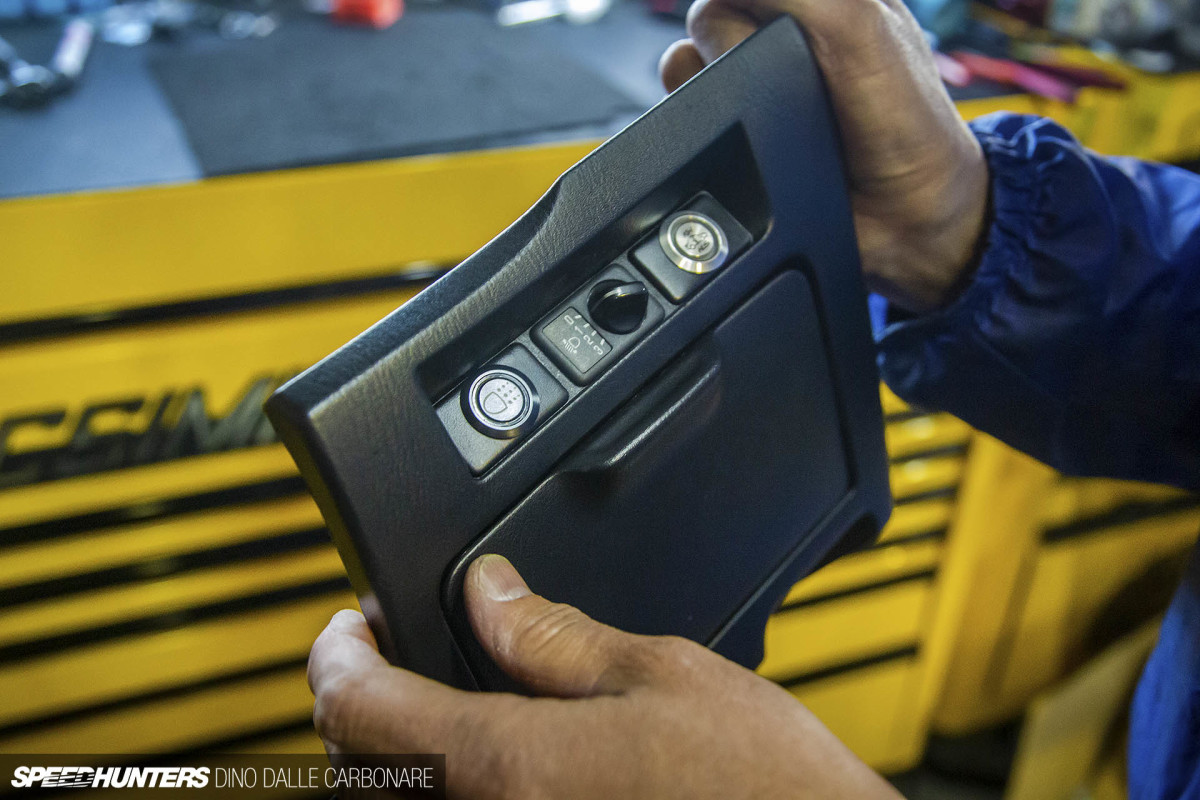 Those of you that have good memories might remember that Kawanishi-san, who fitted the KW Clubsports and the KW Hydraulic Lift System (HLS) didn't fit the actual button to engage the system. I asked him not to as I was going to decide at a later date where to locate it.
On top of that, I wanted a second button that looked exactly the same as the stainless steel KW button in order to disengage the the DRLs. I thought I should add that in just in case someone at the shaken center doesn't like the way they are always on. And this is where Billet Automotive Buttons came in. I found them on Facebook, sent them the design of the button face I wanted, told them the color of the backlight and they showed me what it would look like. I OK'd it and in a week or so another little box was at my house. Nakamura installed the KW HLS button on the right side of the Xenon main-beam adjuster and the DRL kill switch on the left. Clean, symmetrical and with a factory feel. My OCD is more than content.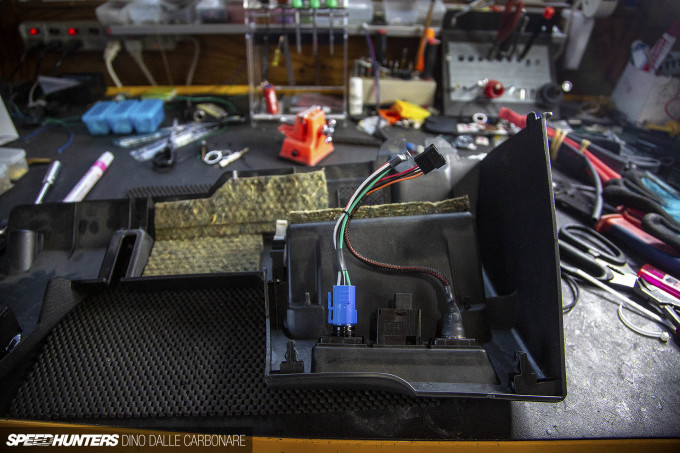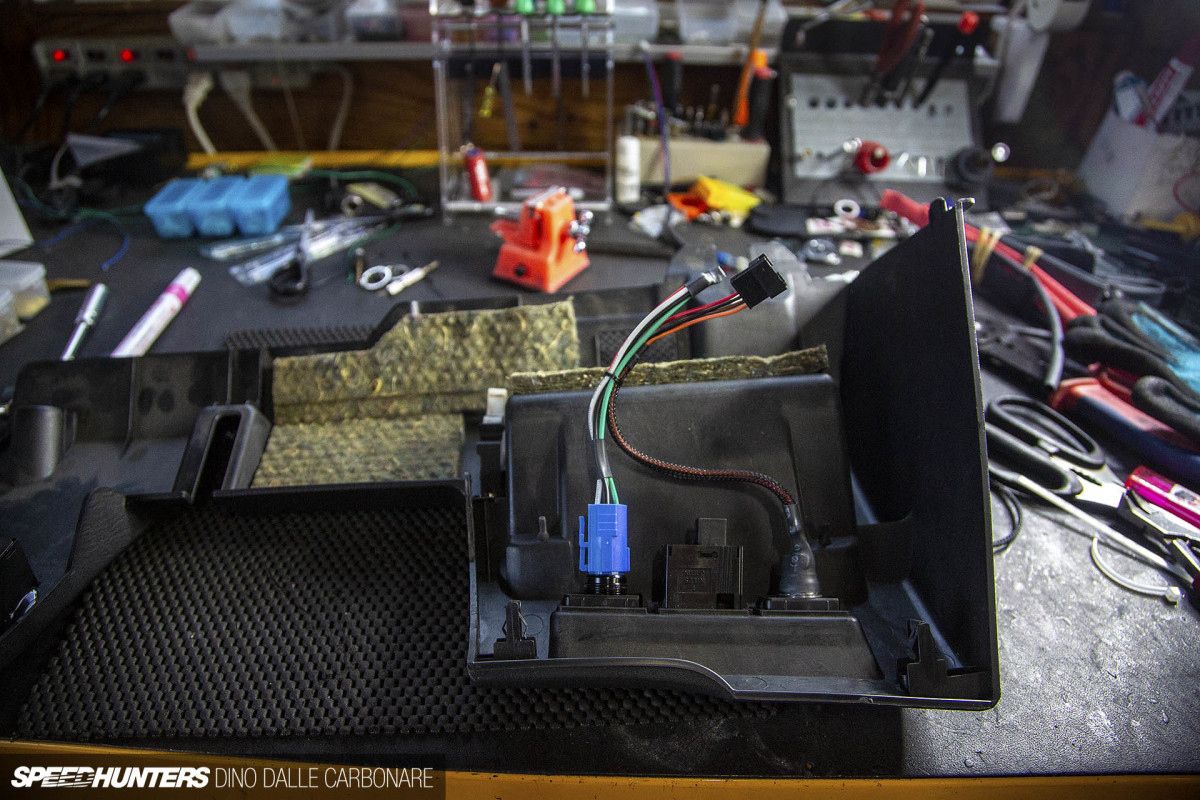 That's what the wiring looks like behind.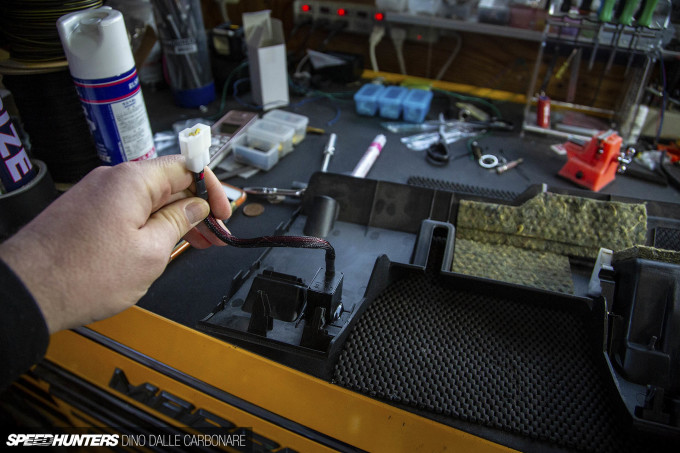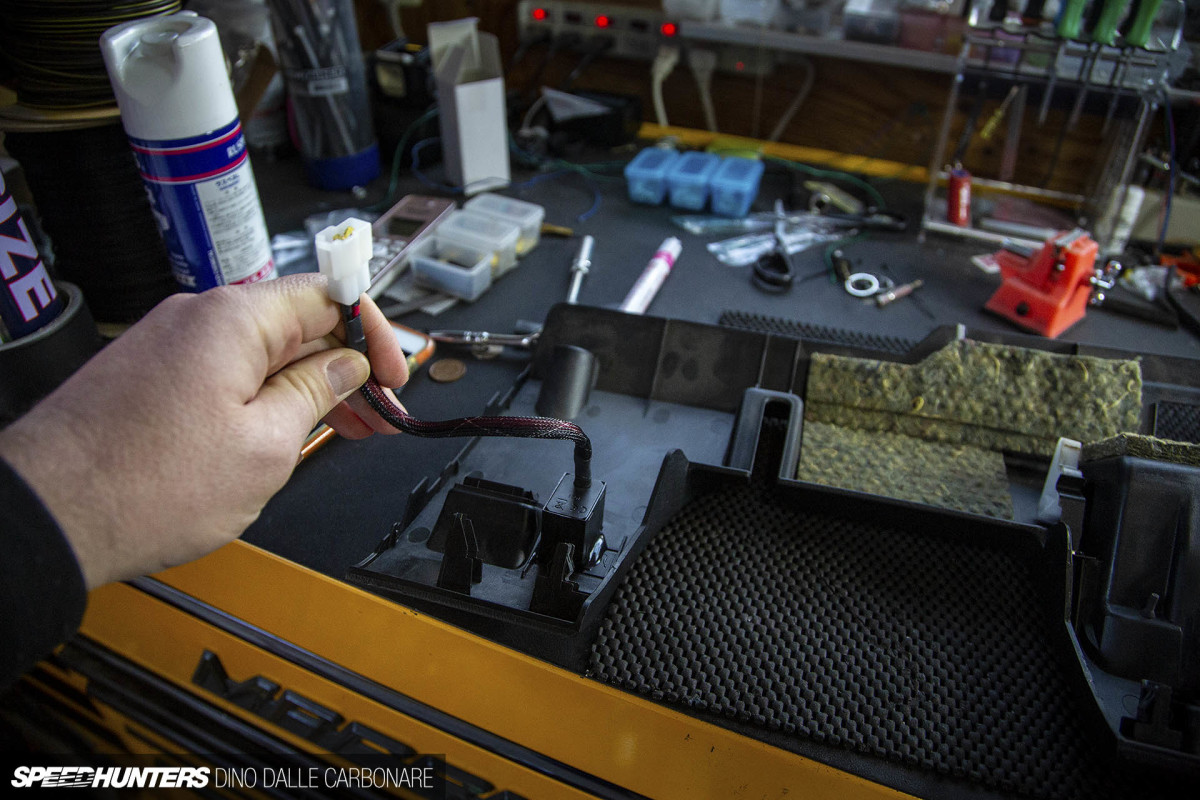 On the opposite side of where the switches are there was another cover I wanted to make use of.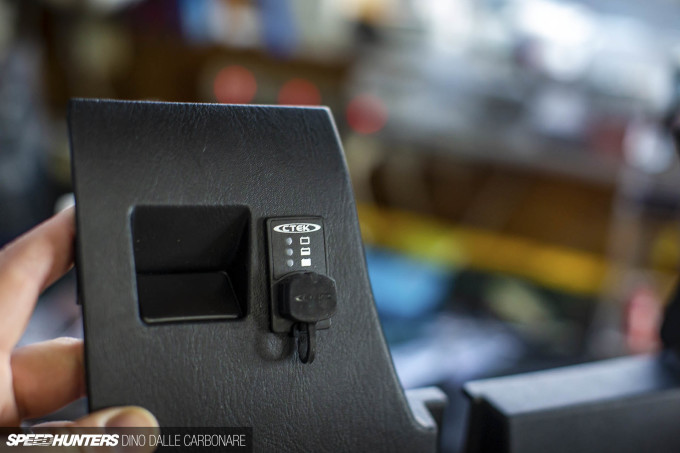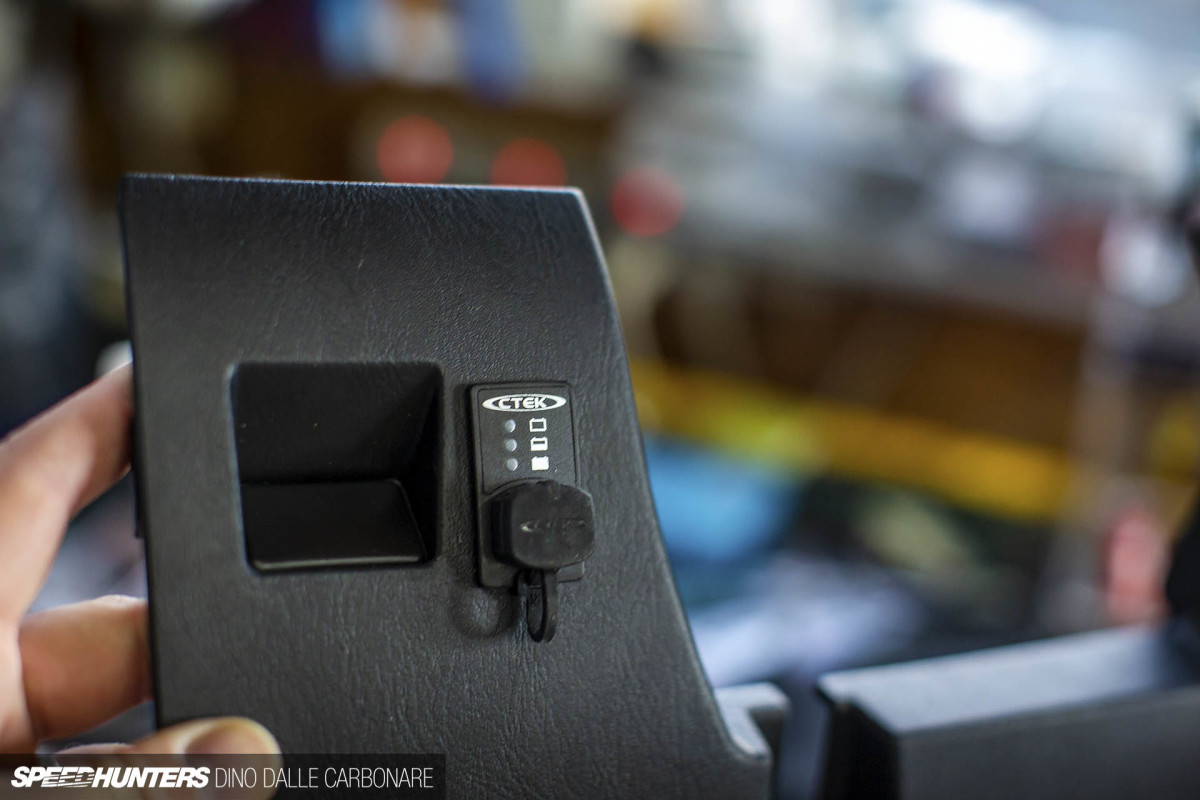 This is where I wanted to fit the Ctek Comfort Indicator, which not only tells me what state the battery is in with a quick glance at the LED indicator, but also has a quick connect for the charger itself. This makes my life so much easier as I just plug straight into the jack without having to strip the trunk lining to get to the Optima battery and connect the two clamps. Unfortunately, it was just a little too big to fit into the stock auxiliary switch recess, but I think I'm going to use that up in the future and add a USB-C jack for quick phone charging.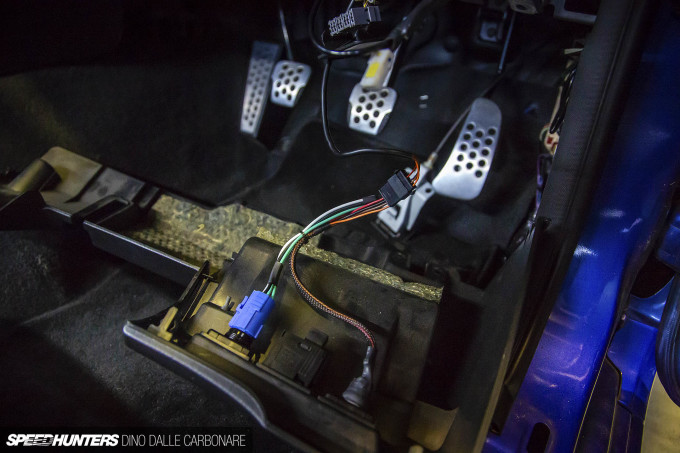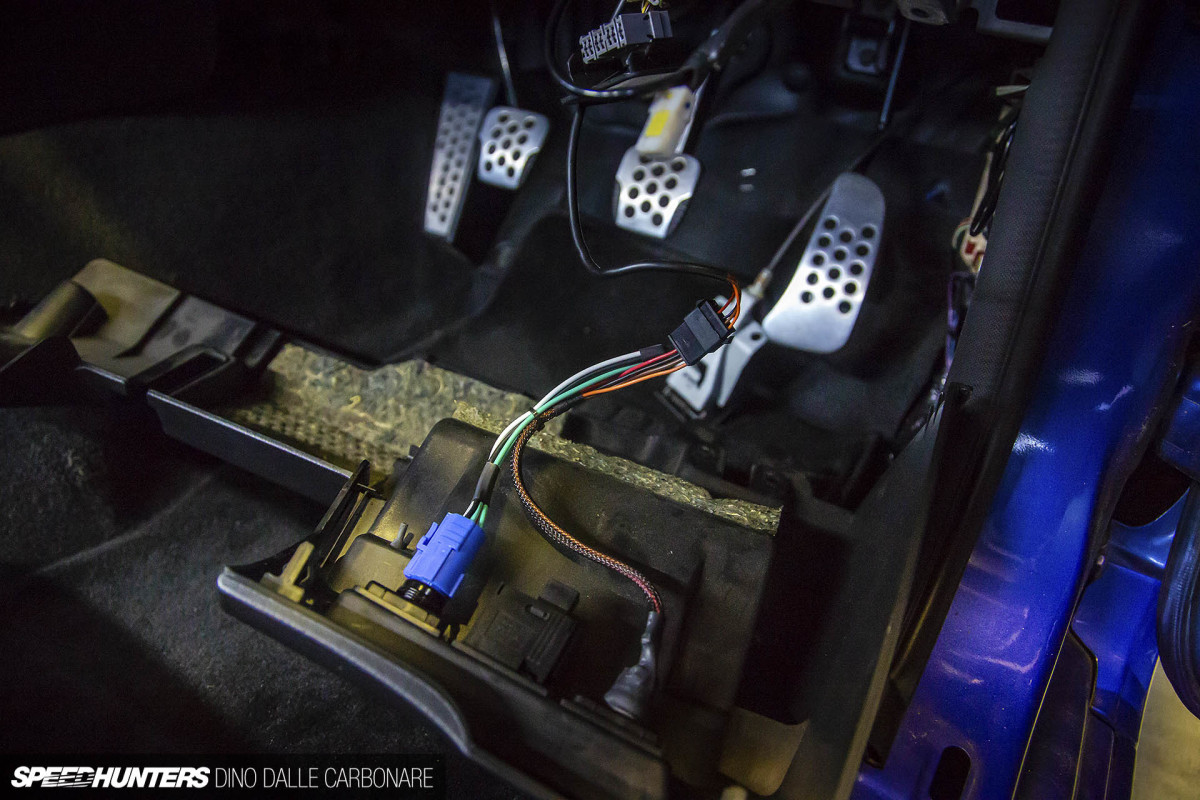 Nakamura plugged everything in and clipped the trim panel back in place.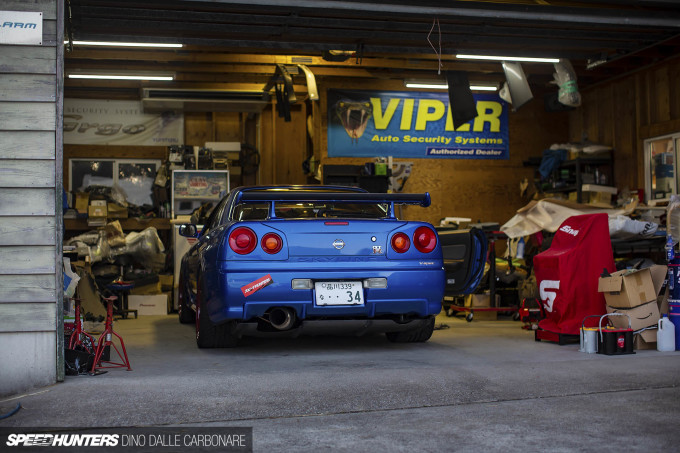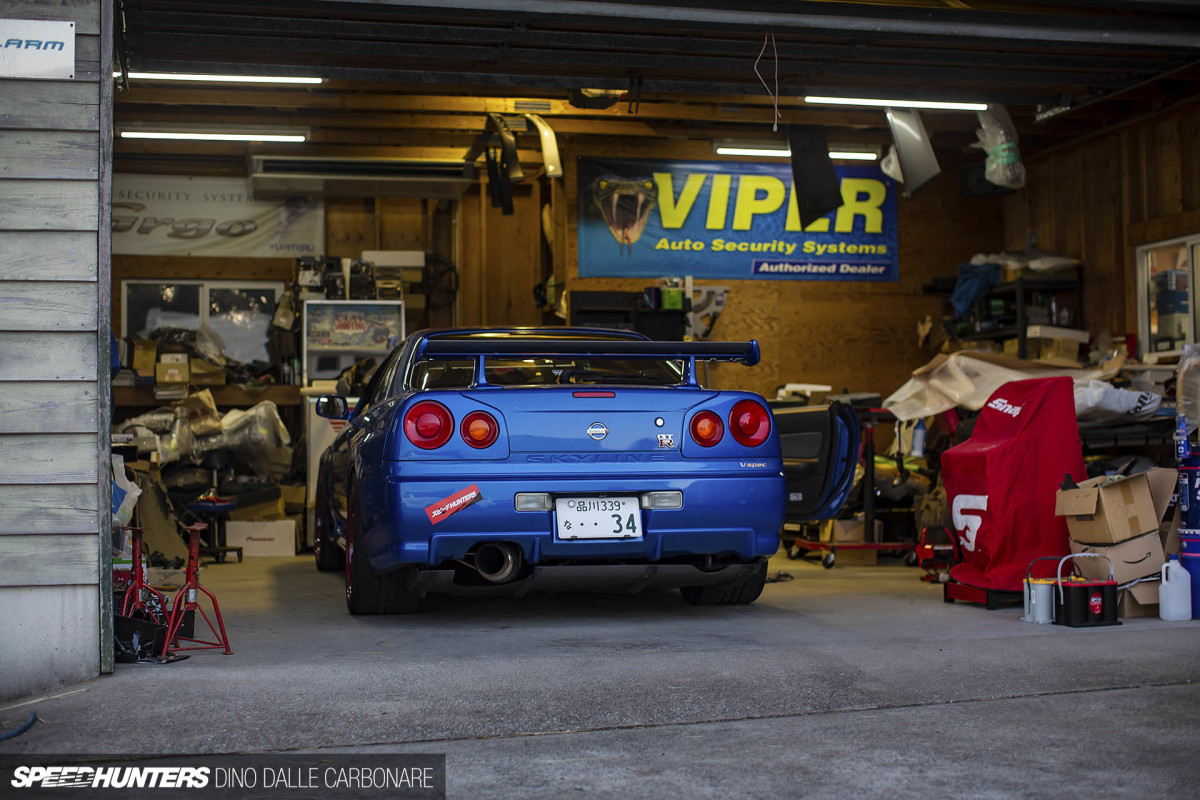 Project GT-R was ready to go once again.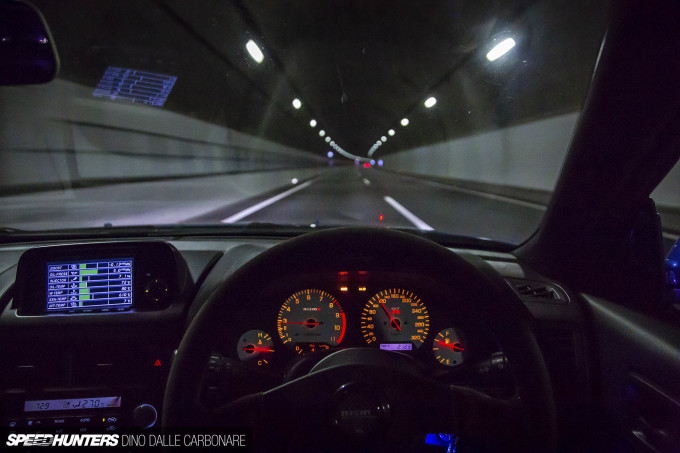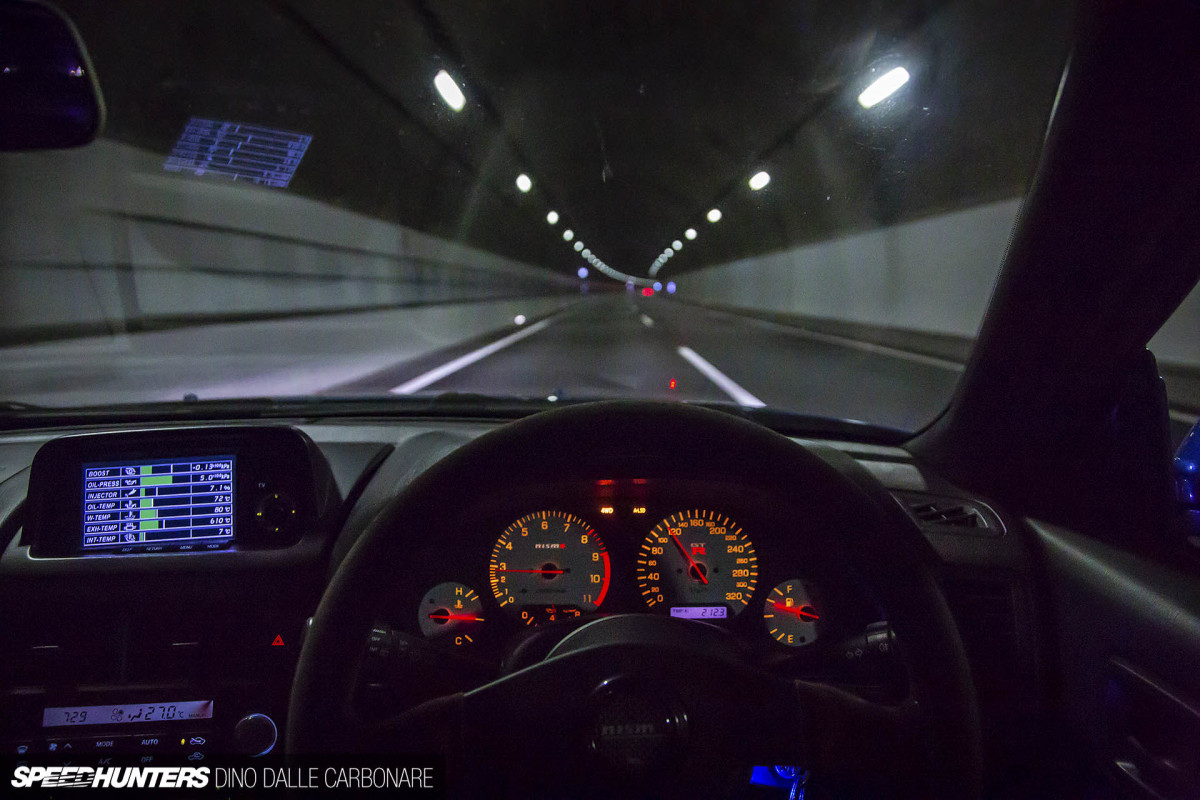 Except it was to another shop! With my wife and kids following in the Alphard, we headed 2.5-hours north to the outskirts of Ustunomiya City, the Skyline's next place of residence for a good week of solid work.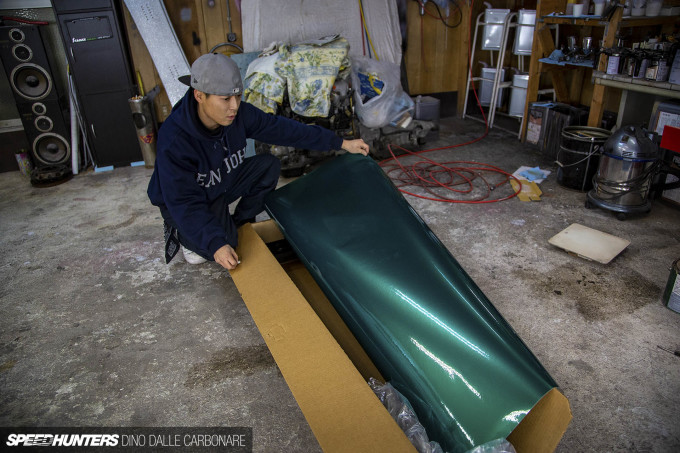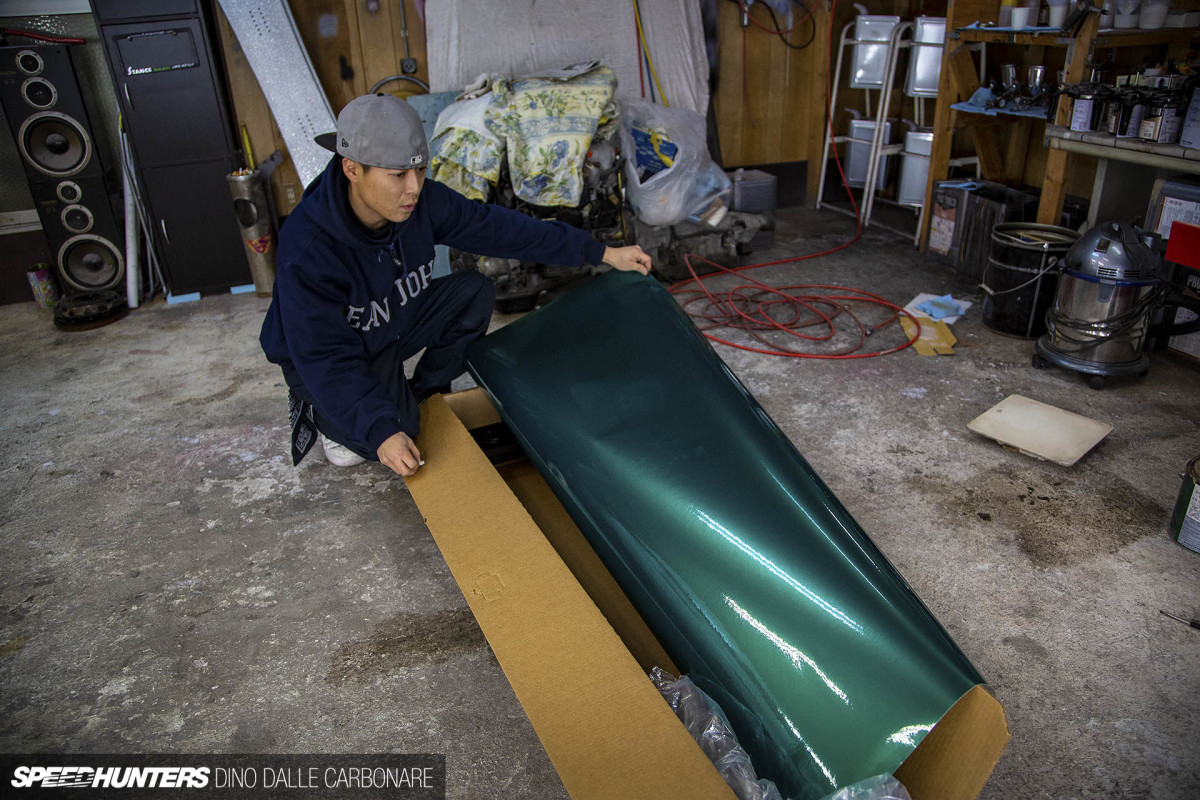 The destination was NuklHeds HQ where the R34 would receive a complete wrap and in the process a color change. Nakamura-san and Narita-san of Tokonatsu Factory went full steam ahead as soon as I dropped the car off as TAS was just around the corner, but little did I know at the time just how much preparation work had to be done to get the car perfect before the vinyl was applied.
But we'll find out all about that in the next instalment of the Project GT-R saga.
Dino Dalle Carbonare
Instagram: speedhunters_dino
dino@speedhunters.com