From a screaming 1989 CR-X SiR, it was on to a very different type of Honda in the Newera Imports workshop the other week.
The RC51 VTR SP2 was a bit of a special bike for Honda, one that came out of the need to create a competitive entry in the Superbike World Championship. When V-twin engines with a capacity up to 999cc were allowed in 1988, it didn't take Ducati long to take away championships from Honda who had success with its RC30 750cc V4. In the following 11 years Ducati took out eight WSBK championships, but then Honda decided to fight back.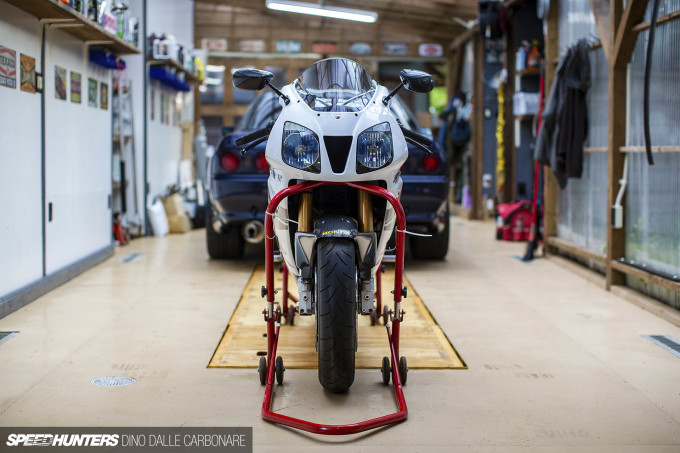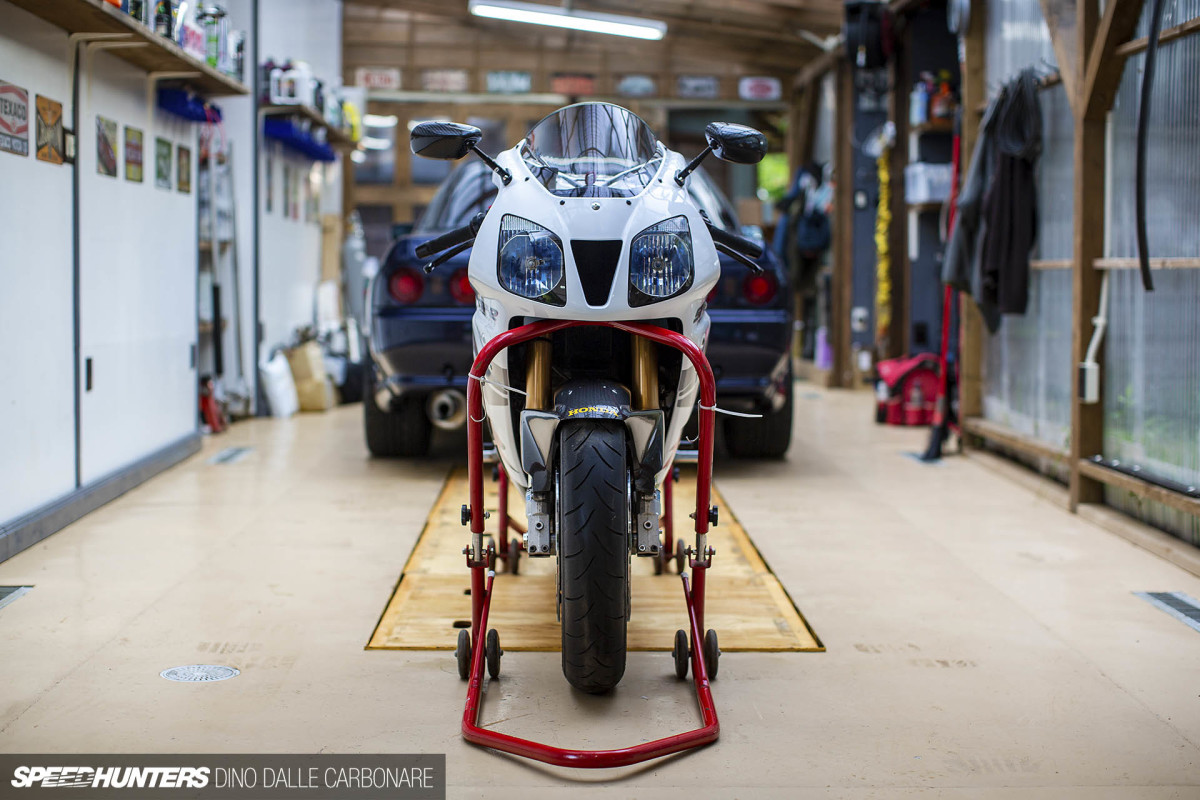 Miguel, the founder of Newera Imports has owned this European-spec model VTR SP2 for 15 years. When he found it in Japan on Yahoo! Auctions it had just 3,000km on the odometer and was in immaculate condition.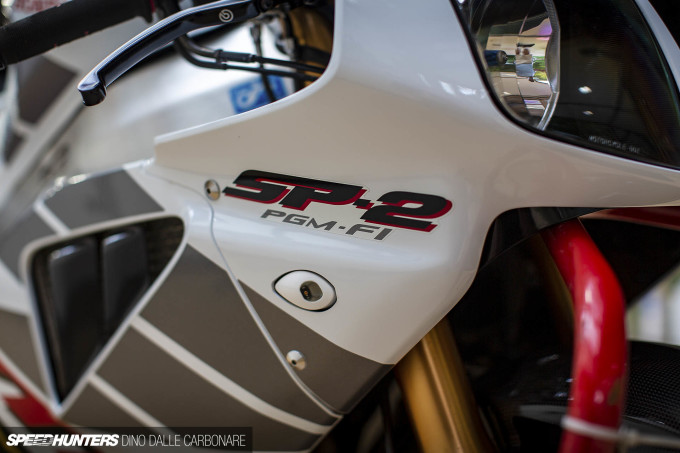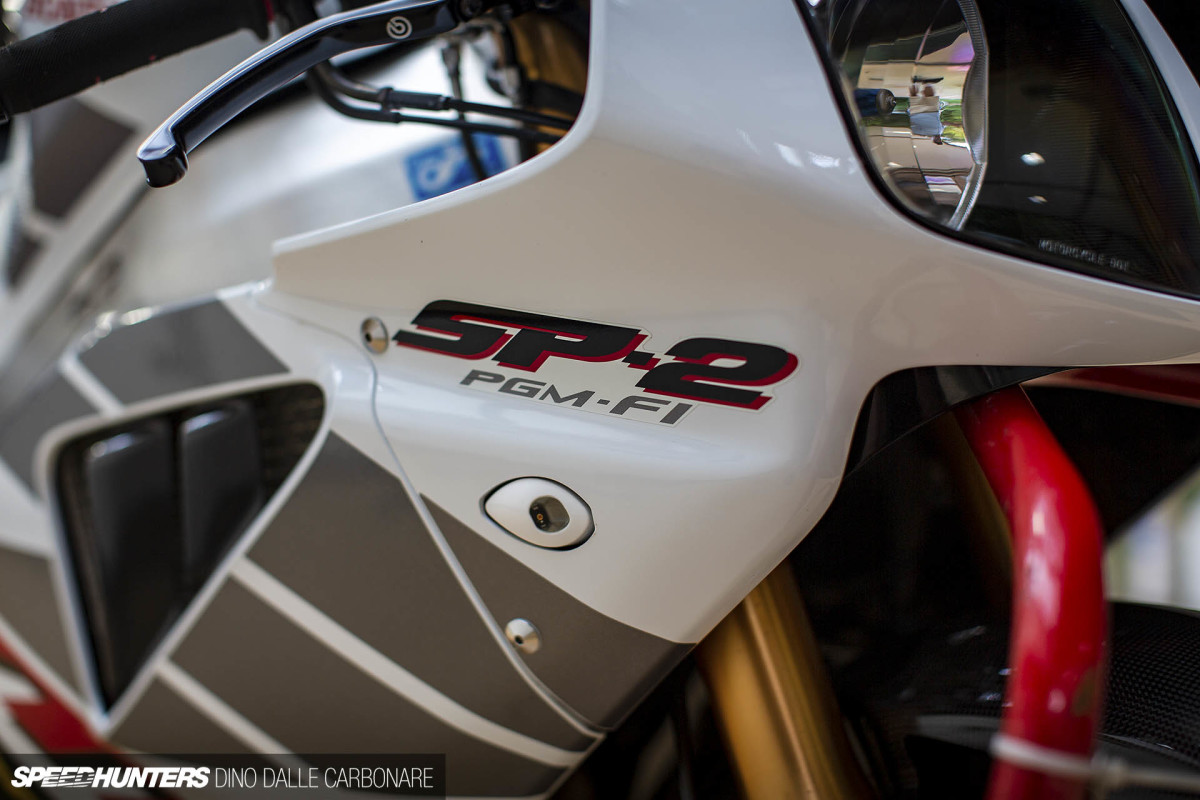 Given its low-mileage, Miguel made the purchase without even seeing the bike, but his first ride confirmed that this was the VTR SP2 he had been looking for.
Coming from a comparatively uninspiring CBR954RR, the RC51 was a big step up, and Miguel knew early on that he'd never get rid of it. What followed was 15 years of upgrades and refinement which have transformed his two-wheeled pride and joy into what must be one of the best interpretations of an SP2.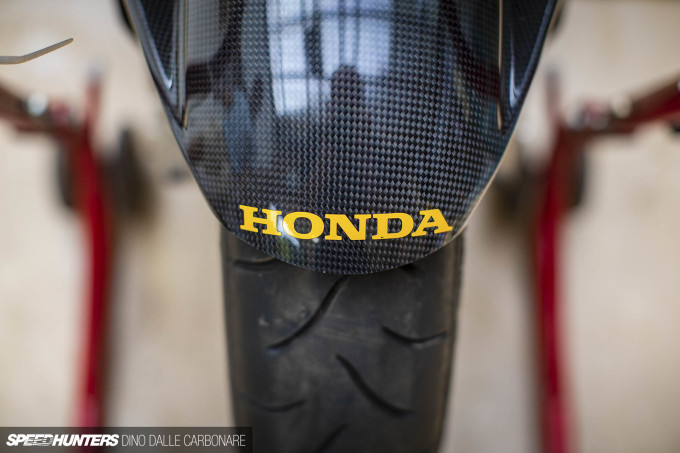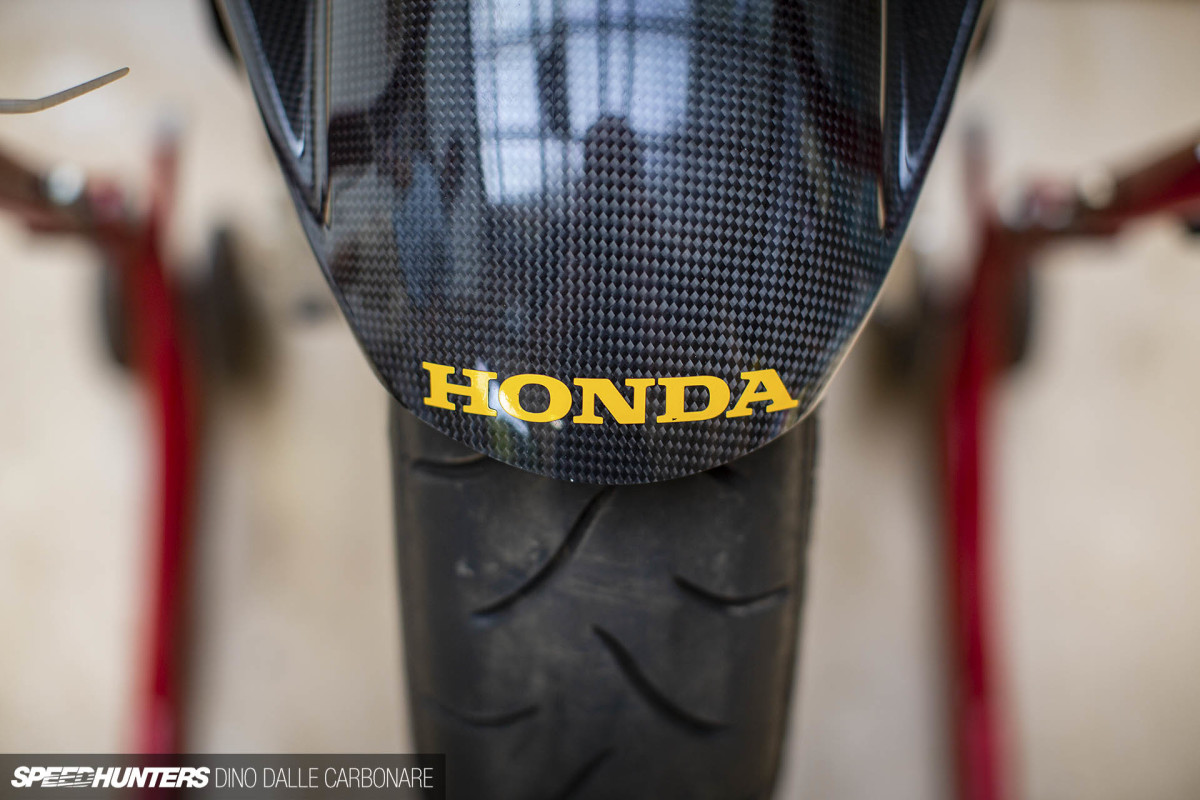 Every upgrade that Miguel has made was done so in the pursuit of performance, and he's taken no shortcuts, choosing only the best stuff out there. Let's take a quick look at all the additions, starting off with a Magical Racing RSV211 style front fender to set the tone.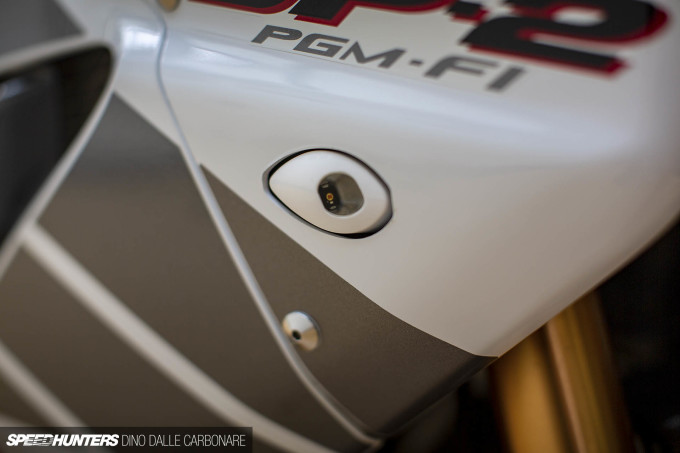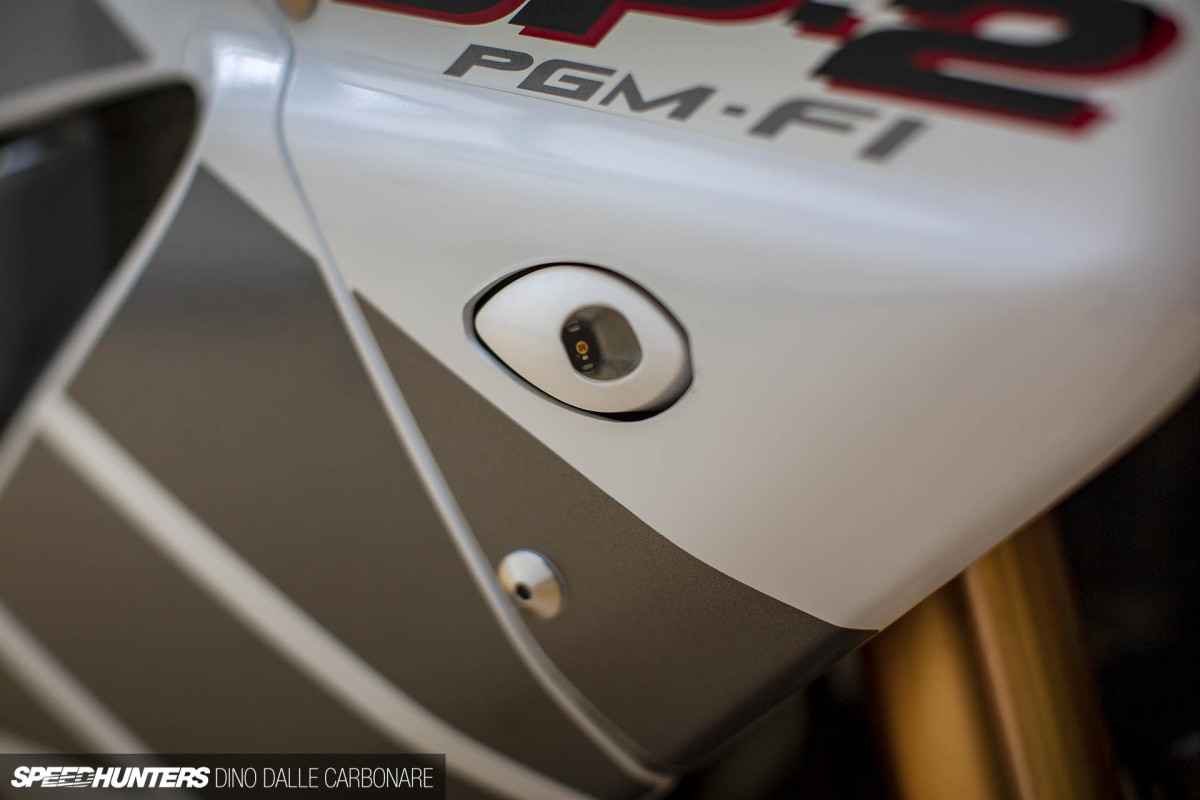 The protruding stock orange indicators were ditched and replaced by Watsen Design LED signals which fit snugly so as not to impact airflow while still dishing out a bright amber flash.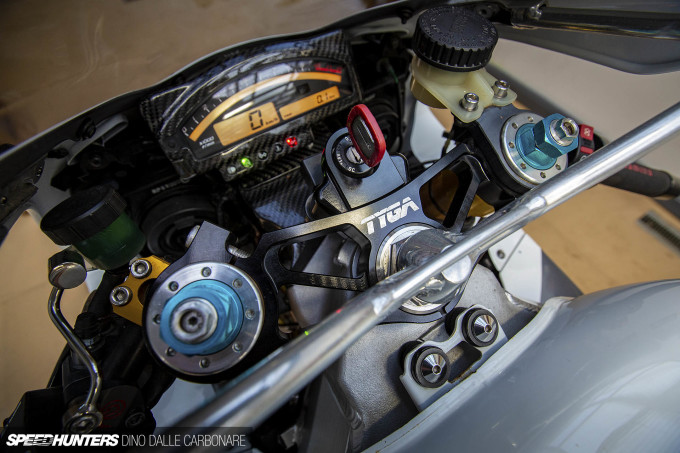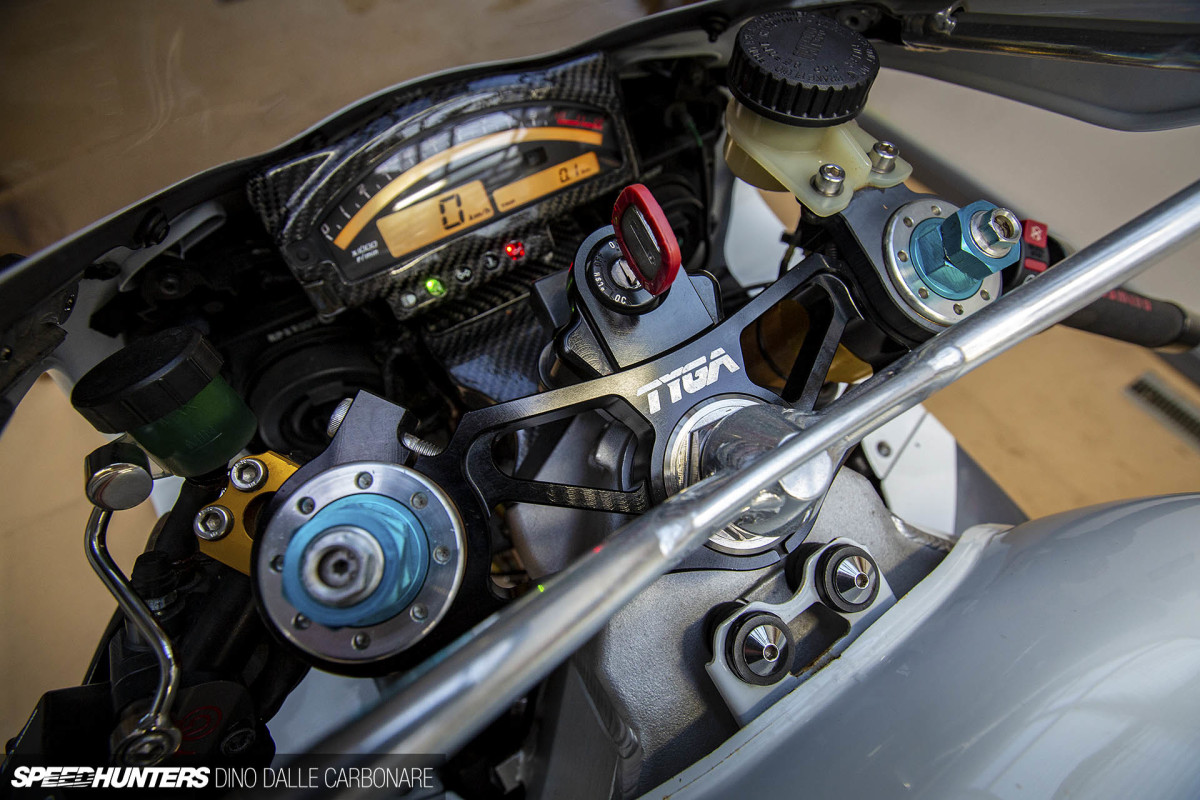 There's a lot happening around the handlebar area, as you can see from this wider shot.
The Magica Racing carbon trim cover for the LCD display is a nice addition, while the top yoke is a Tyga Performance item crowned with a Harris top-cowl polished aluminium stay.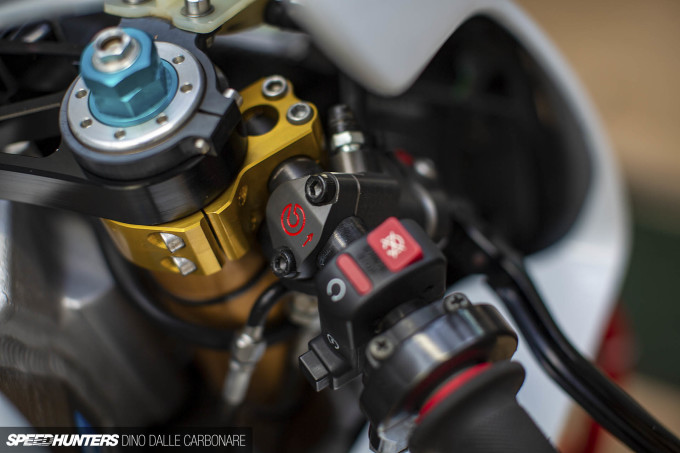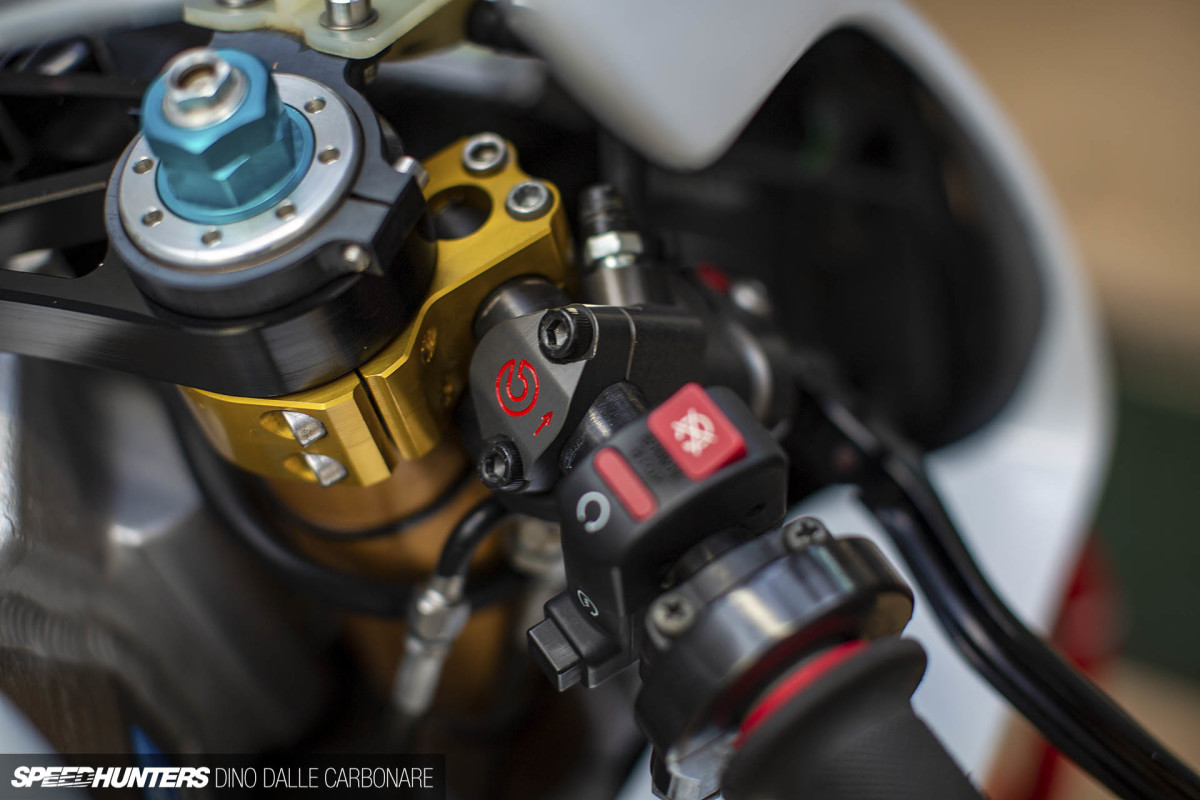 Öhlins 832 forks were rebuilt specifically for Miguel's weight and riding intentions, and they're perfectly matched to the rear end, as we'll see in a second. After toying with an AP Racing setup, Miguel bit the bullet and went all-out on the brakes, starting off with a Brembo radial master cylinder.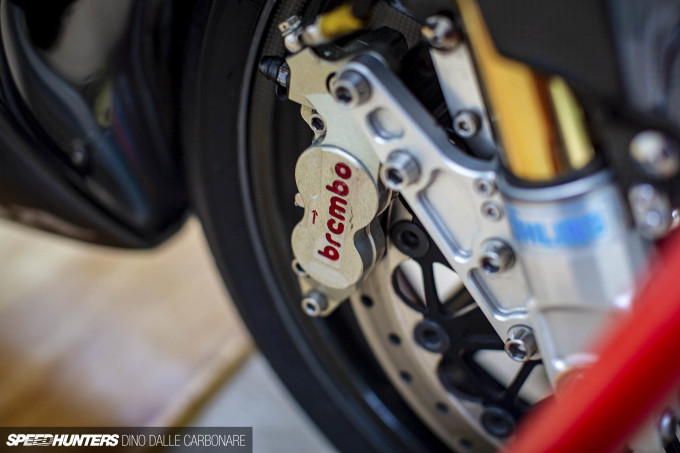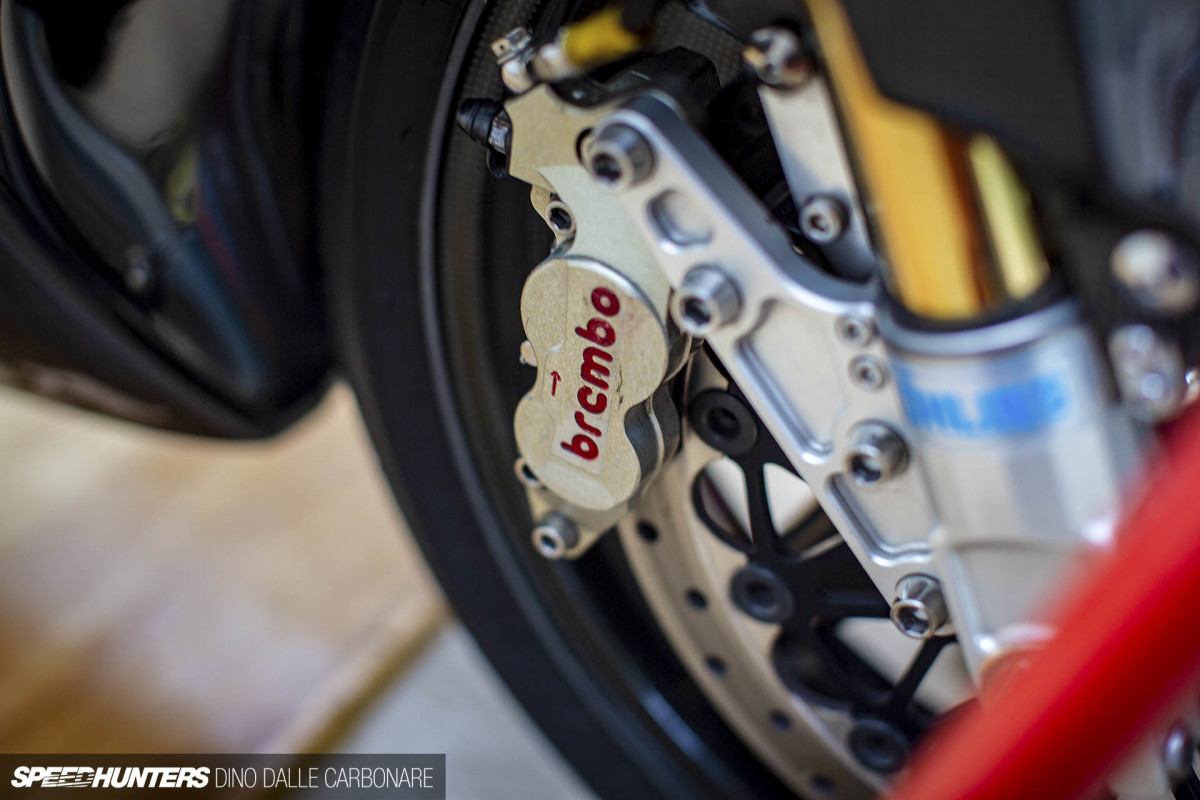 Specially commissioned brake caliper brackets by Harris Performance hold the Brembo titanium unequal-sized pistons race calipers. These were specifically made to match Brembo narrow-track floating discs, which Miguel says were a nightmare to source.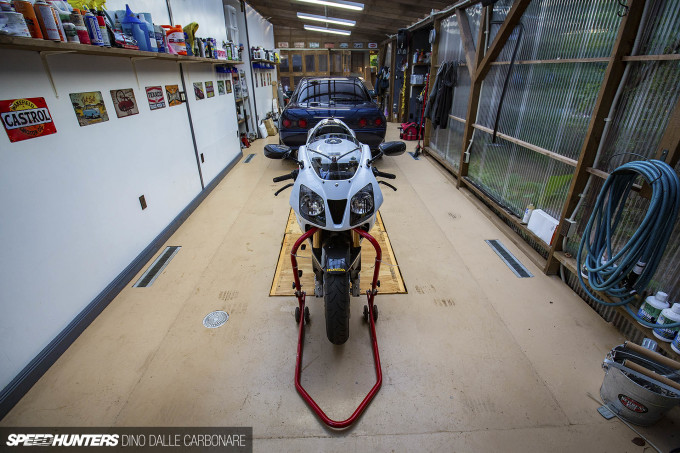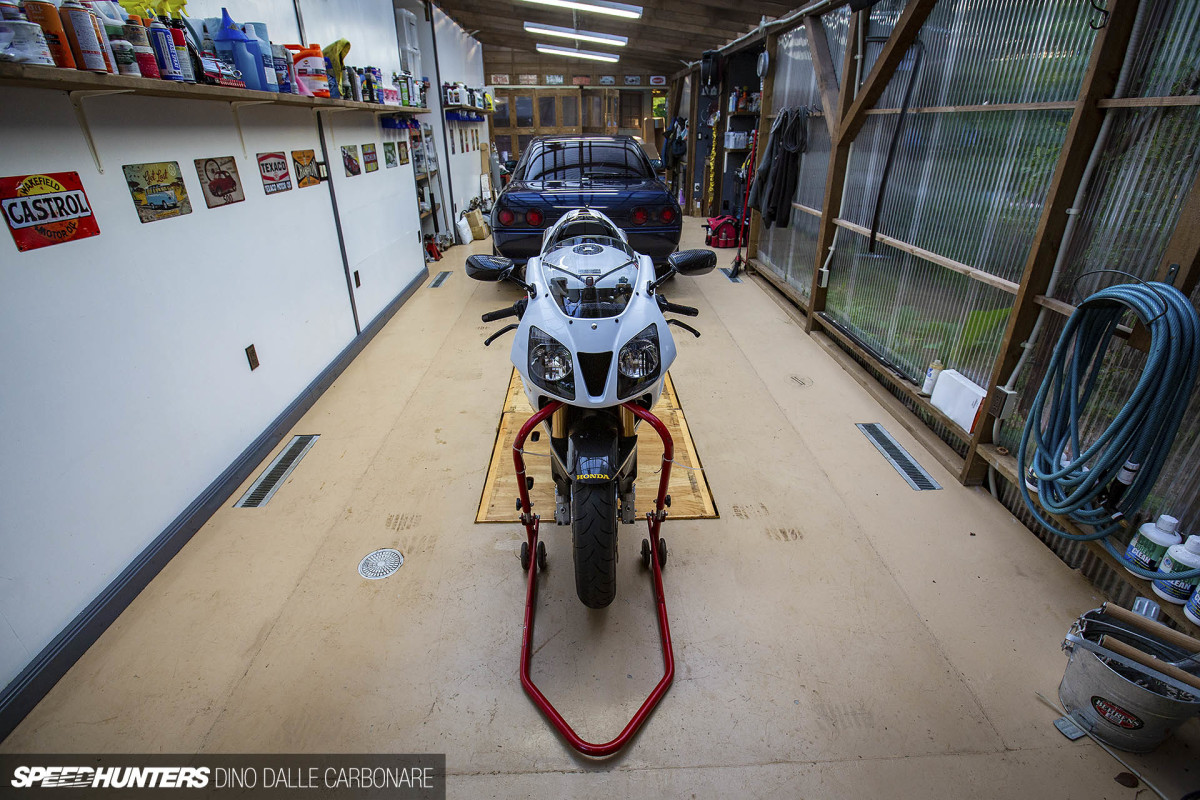 The mirrors were custom ordered with longest stems/elbow design available, and with wide-angle, blue-tinted glass housed in lightweight carbon shells they dramatically improve rear vision.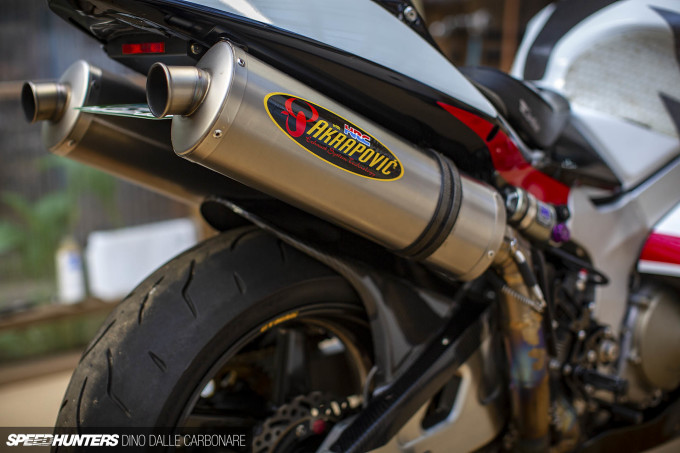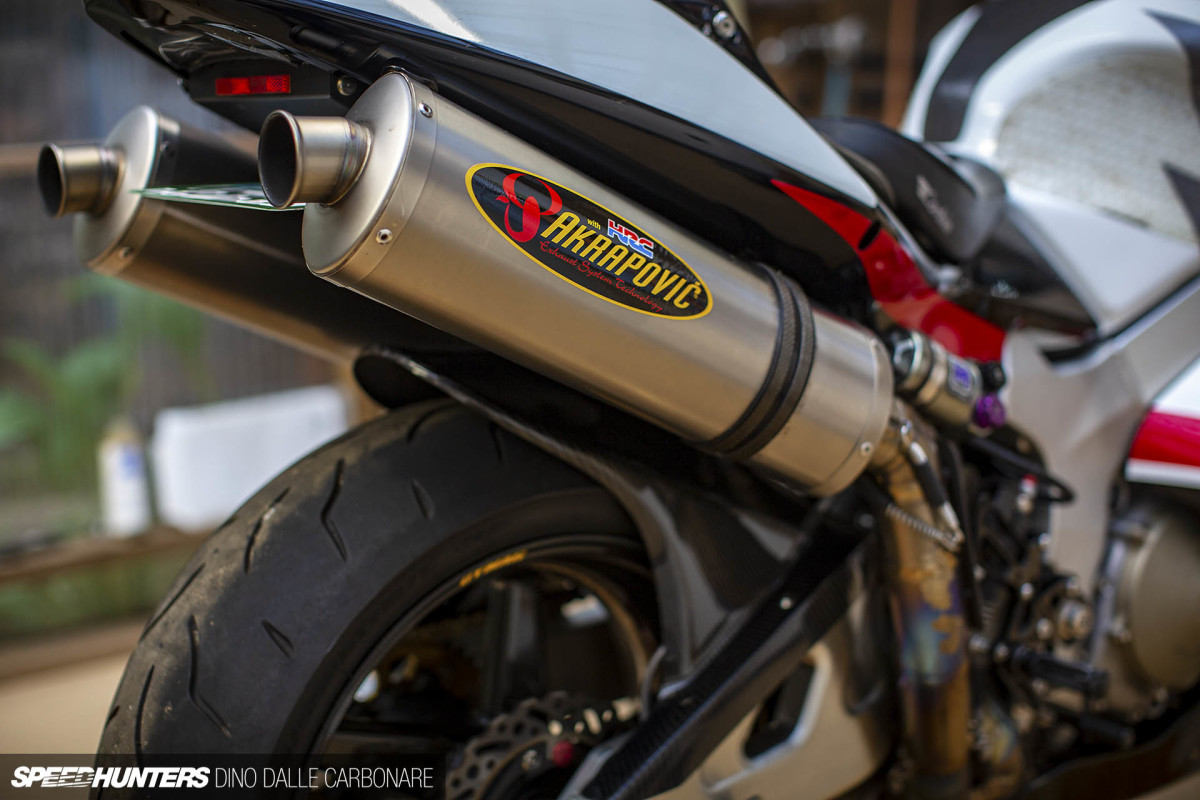 If you're an SP2 owner, you'll probably know that the most desirable upgrade part of all is the Akrapovič HRC WSBK-spec titanium exhaust system. This is a bonafide racing component that was never sold to the public, only to race teams or as part of the full race-spec bike. Miguel replaced the carbon sleeves with titanium ones as the cylinders quickly soften and burn through from the V-twin's power pulses.
You can see the flow-formed bends that join up the silencers to the main titanium piping, all held in place with springs. In case you are wondering what happened to the heat discoloration below the springs, Miguel melted his right riding boot against the hot exhaust and had to grind away the gunk that had attached to the piping. He assured me the first spirited ride would bring the colors back.
A large capacity carbon air box has replaced the original on the intake side, housing the two huge throttle bodies inside rather than beneath the box. The air box lid is actually the underside of the fuel tank. To take care of the upgrades, fueling was refined on a dyno-tuned Power Commander piggy-back ECU, which netted a solid improvement in torque. Gearing was too tall as standard, so a 15/51 gear set replaces the original, which helps bring up the front on full-bore acceleration. The throttle opens quicker courtesy of an HRC throttle tube, an inexpensive but effective upgrade, although an even quicker throttle ratio is in the works.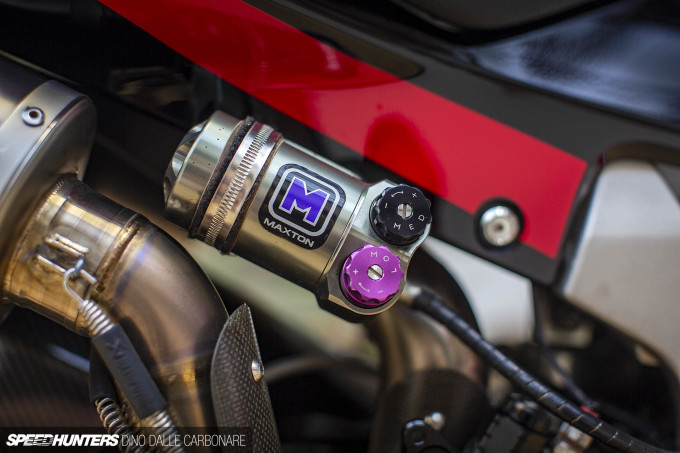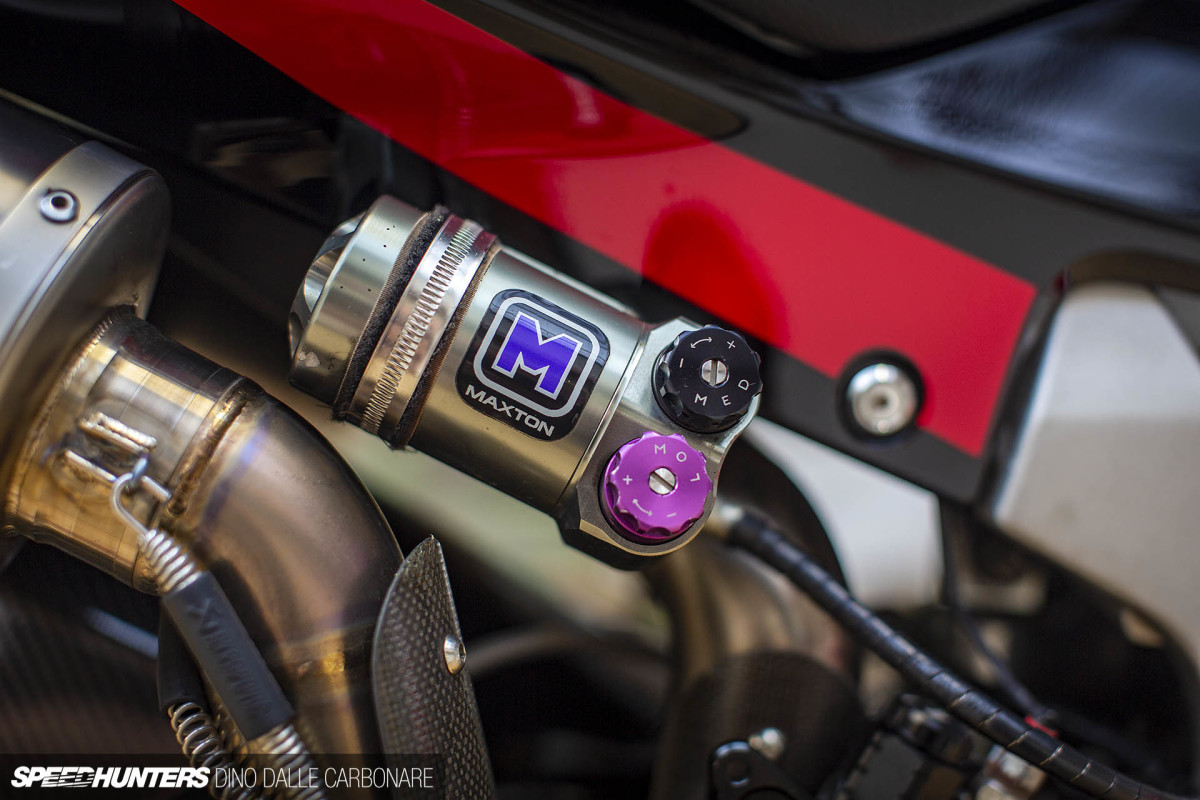 Maxton made a bespoke GP-spec shock absorber to match the specs set on the Öhlins units up front, and it's mated to a progressive rate Moriwaki rear suspension link. The rear has been raised by 25mm and the front dropped by 10mm for an aggressive, albeit somewhat tail-wagging geometry.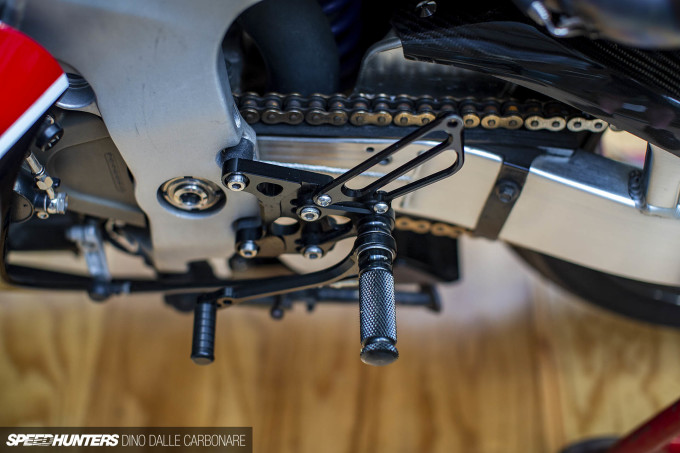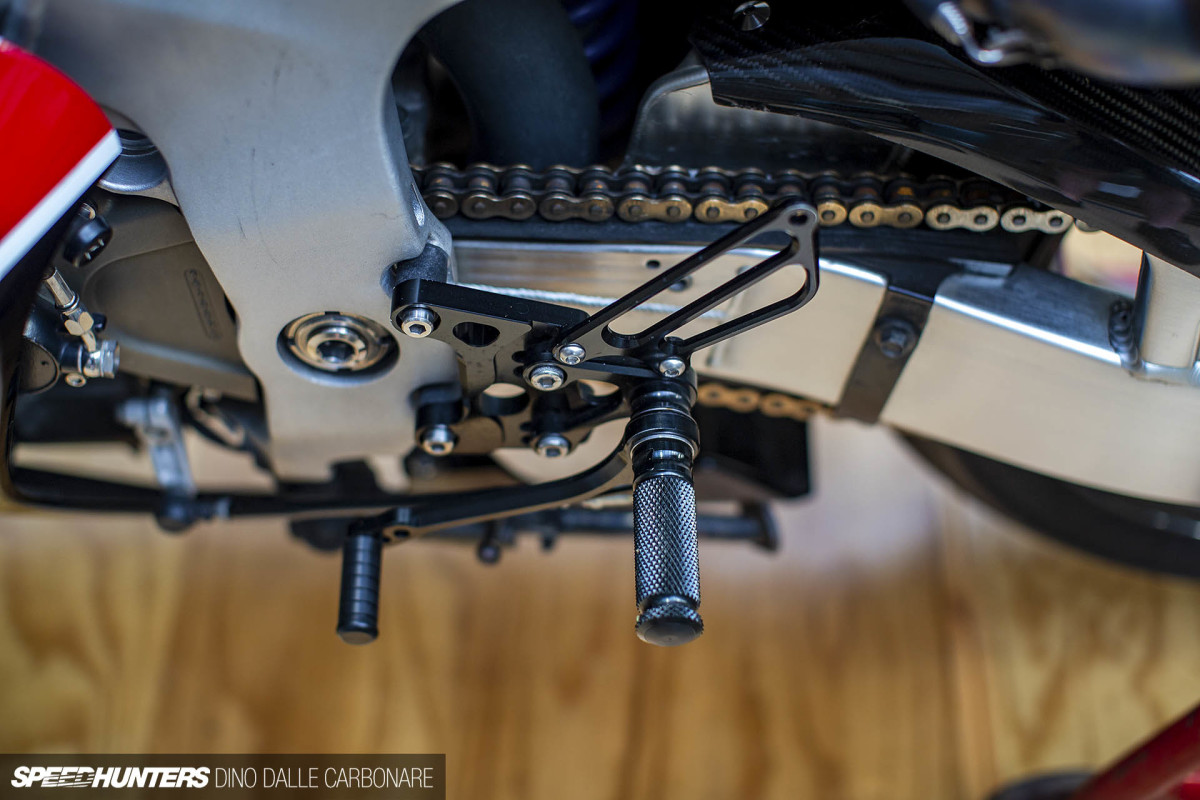 More billet parts.
For the rear brakes a Brembo billet underslung kit is used, employing a bracket from Ladybird Japan. All of this was mated to a floating Braketech rear disc.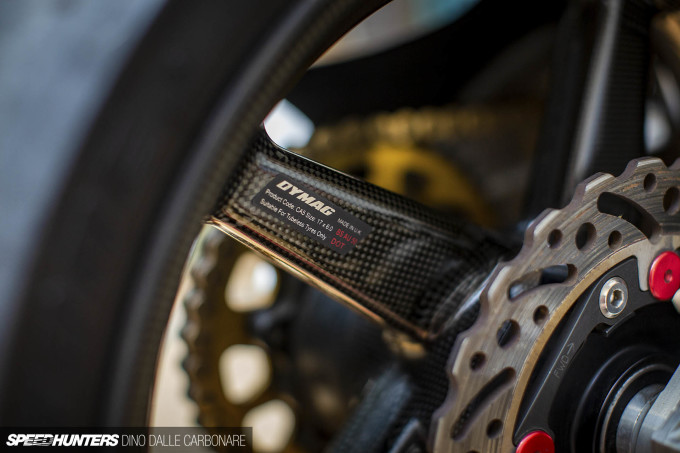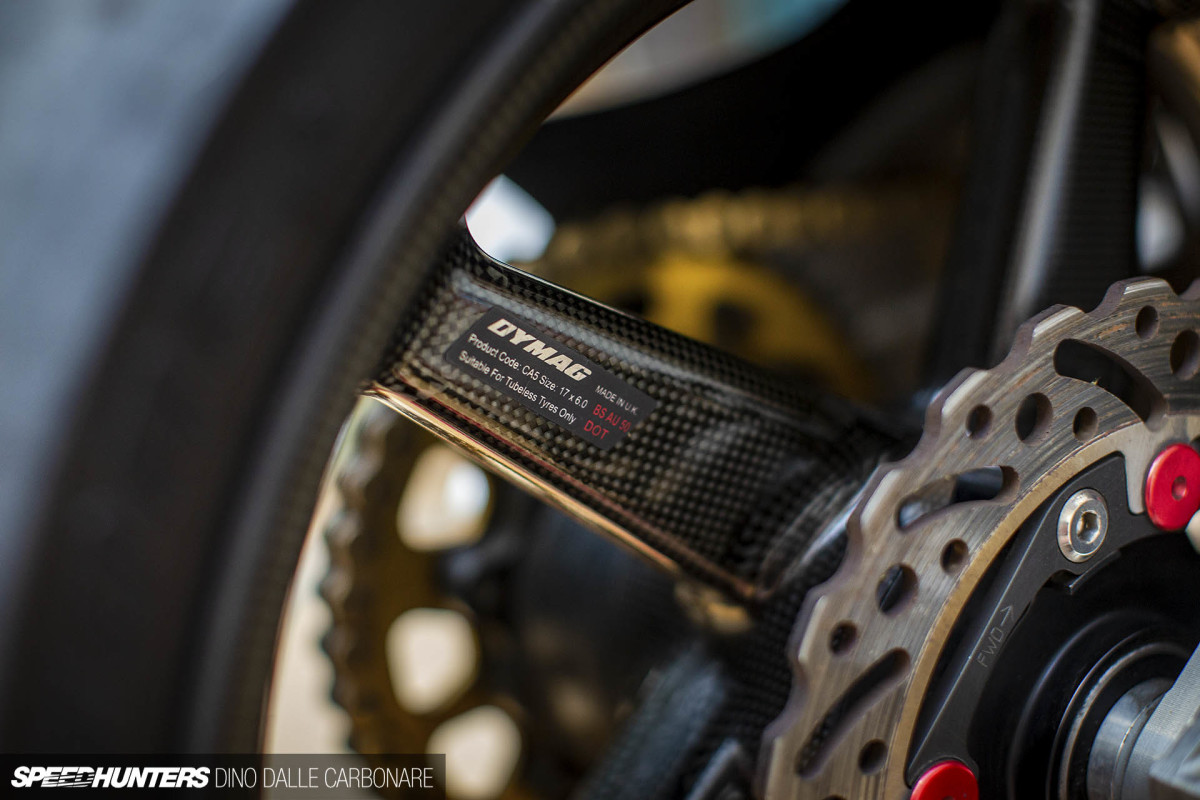 Out of all the upgrades, Miguel can't stop raving about his Dymag CA5 carbon wheels. These make the biggest difference of all modifications on the bike, allowing it to flick from side to side a lot quicker than with normal wheels, courtesy of much reduced centripetal force and thereby less gyroscopic effect. To keep unsprung weight to a minimum, Miguel's friend and mad craftsman on a lathe, Pete of Tisixtyfour milled a complete set of spindles, nuts and other one-off titanium Ti64 parts. Pete also replaced the steering stem with a solid aluminium 7075 item finished with custom milled titanium nuts. Miguel's bike hits the scales at 195kg (430lb), even with the heavy but comfortable Corbin leather seat. A stock SP2 weighs in at around 220kg (485lb), so it all adds up to a decent weight saving.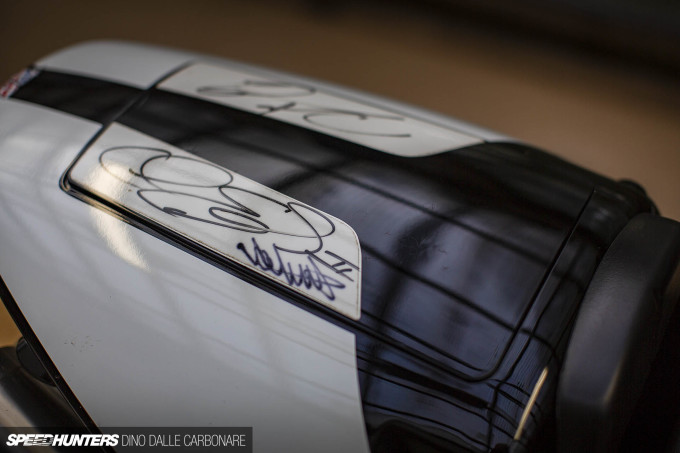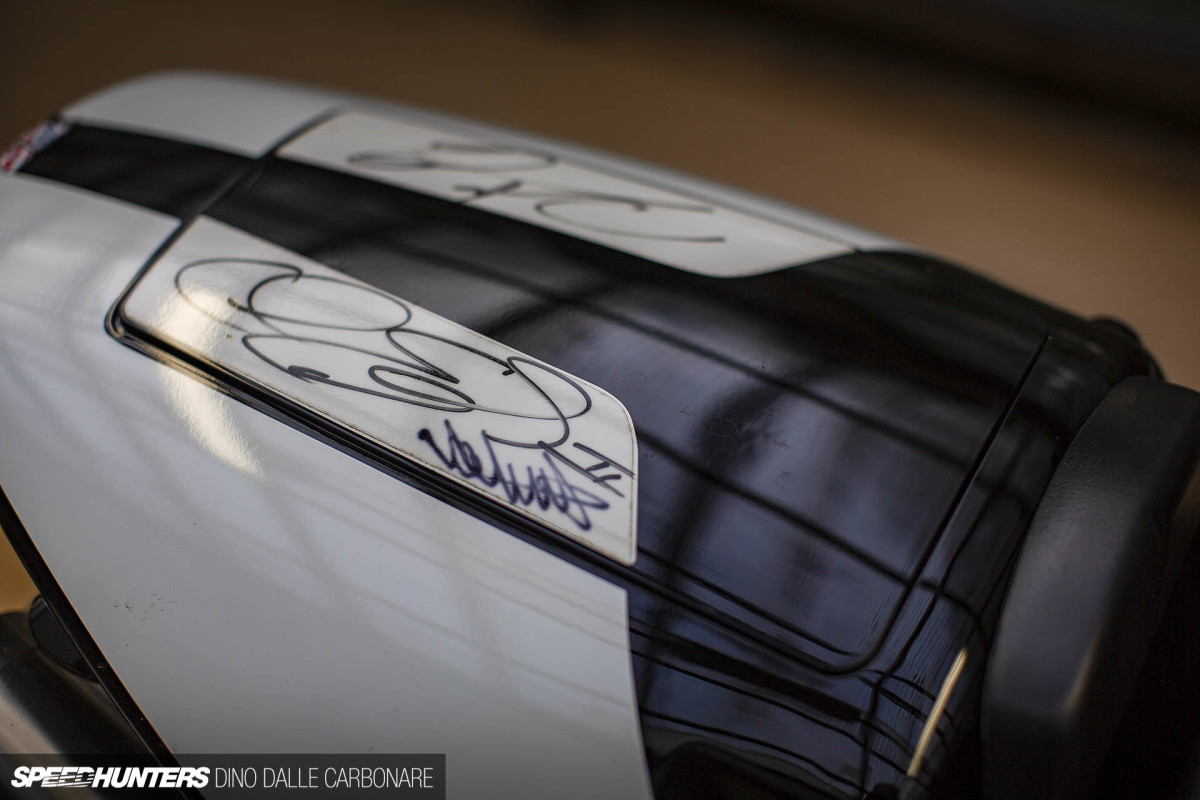 The final piece of the puzzle came in 2013 when Miguel took the rear cowl cover to the MotoGP race at Motegi and had it signed by the three most famous champions who used this model during their racing careers. Valentino Rossi, the late Nicky Hayden, and Colin Edwards.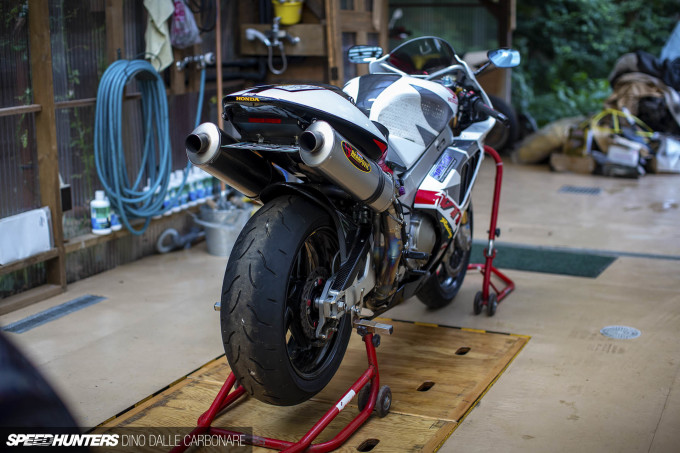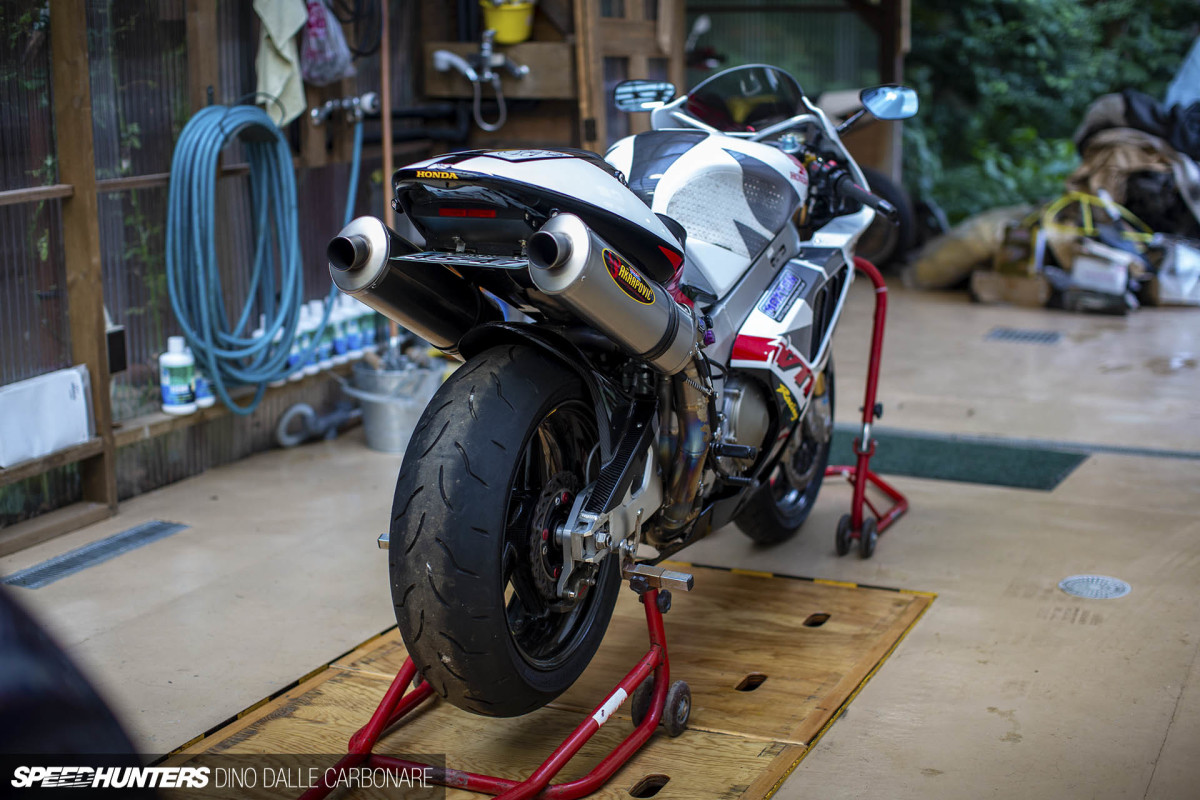 Needless to say, Miguel has no intention of selling his SP2. In fact, he told me he wouldn't want anything newer as the bike never fails to impress him every time he rides it. After the CR-X SiR experience earlier in the afternoon I was noticing a bit of a theme. Older is always better. Or is it?
By the way, when the R32 GT-R in the background of a couple of these shots is finished I'll definitely bring you a full story on it.
Dino Dalle Carbonare
Instagram: speedhunters_dino
dino@speedhunters.com