A Long Time Coming
I can't believe I'm actually here.
This may come as a surprise, but despite being a member of the Speedhunters team for the last two-and-a-bit years, and a regular reader of the site since the early, early days, this is my very first Gatebil festival.
I remember reading the extensive coverage that we, as Speedhunters, used to give to this annual automotive pilgrimage with utter amazement. A large majority of the Speedhunters team would descend upon Rudskogen Motorsenter south of Oslo, arriving from all corners of the world to do justice to this huge and intense celebration of internal combustion. These were the photographers that I aspired to be like, and Gatebil was the place that I wanted to shoot.
Personal ambitions aside, Gatebil was the Speedhunting event in Europe, so back then it was all hands on deck to deliver as much content as possible.
With this in mind, can you see why I'm a little daunted that, although I'm finally here at Rudskogen for the Gatebil 2018, I'm sat here alone (cue violin), solely responsible for delivering this year's crazy antics from Norway (cut violin, this is awesome), direct to your screen in a timely manner?
Since booking my flights, hotel and travel arrangements a few weeks ago, a hectic shooting schedule has meant that the first time I'd really managed to give much thought to the gargantuan task ahead of me was sat in traffic on the A14 near Huntingdon, rushing to make my flight out to Oslo.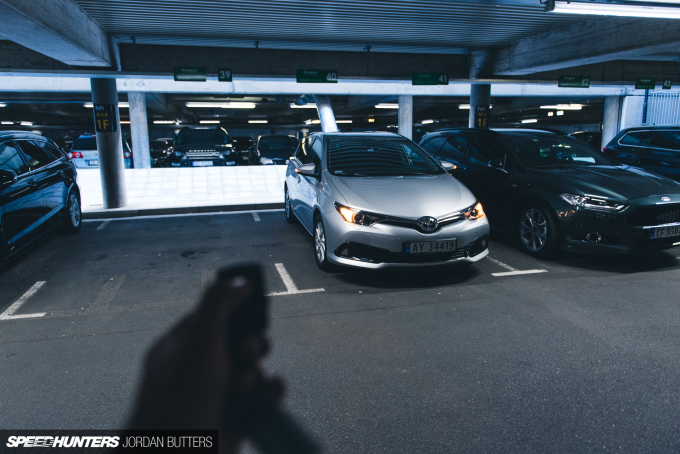 After landing in Oslo yesterday, task one was to make the two hour drive south to my base in Fredrikstad, around 40 minutes from the track. I can't help but feel like I lost the hire car lottery here. Still, if it gets me around and provides adequate features I'm happy enough.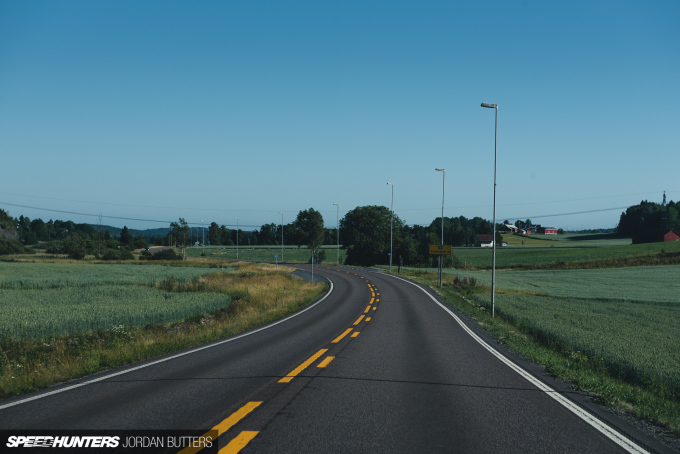 My first experiences of Norway were – 1.) Damn it's beautiful here. Even the motorways are surrounded by lovely scenery, and countless interesting cars passed me by while I hummed along – automotive culture is in a healthy place here, and the spectrum of interest is immense.
For example, electric cars are the huge news here – it's estimated that between 30-40% of new cars sold in Norway in 2018 will be plug-in. Know what's also huge? Big American classics with throbbing V8s, and performance European sports cars – you've got to balance your Nissan Leaf out somehow, I guess?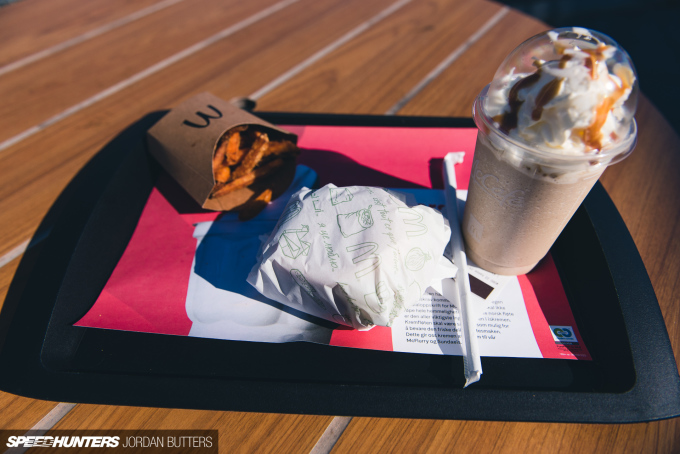 And – 2.) Damn it's expensive here. My first stop was a pizza place that offered large pizzas for a bargain £30/€35/$40USD. Not wanting to remortgage my house for lunch, I opted for the safe option and headed for the nearest golden arches. Expensive in comparison to back home still, but I was far too excited that they do sweet potato fries to care. Sweet potato fries in McDonalds! What a world.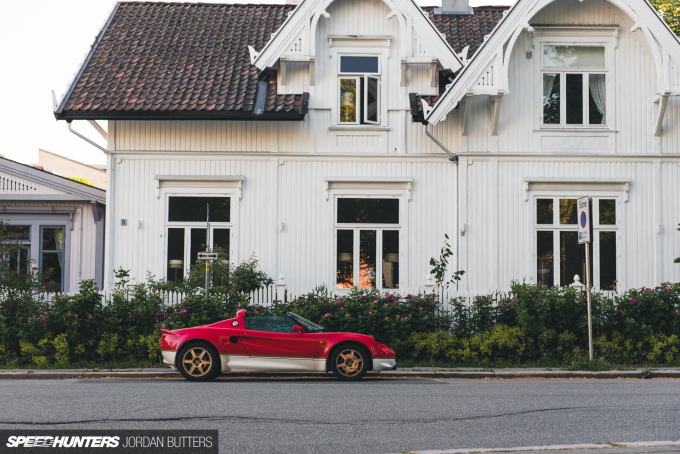 Arriving in Fredrikstad and the theme continued – damn expensive and damn beautiful. Being in Norway is like living in a surreal postcard – everything is so clean and nice, and very serene; a contrast to what I'm going to witness all weekend in the confines of Rudskogen, I'm sure. After a wander around the town to get my bearings, and one and only (£9/€10/$12) beer in my system, I called it a night, eager to get my first taste of Gatebil in the morning.
My First Hour At Gatebil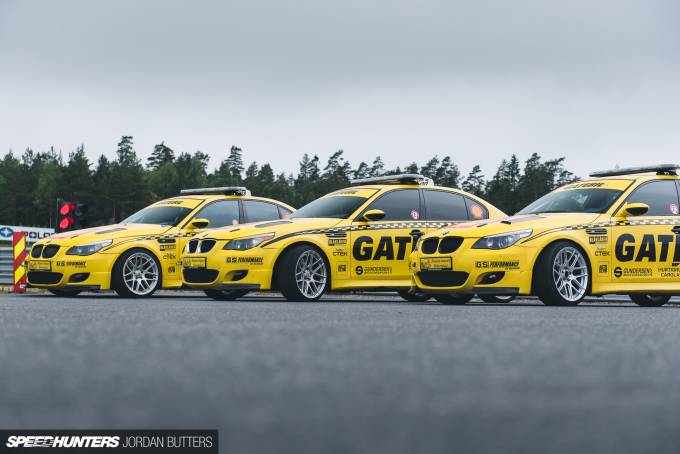 While times have most definitely changed, and our Speedhunting presence at Gatebil has trimmed down, its importance has not diminished one bit. One of several Gatebil festivals throughout the year, July's event at Rudskogen is the highlight of the calendar, attracting drivers and fans from Scandinavia, the wider continent and the world to participate and witness this insane spectacle.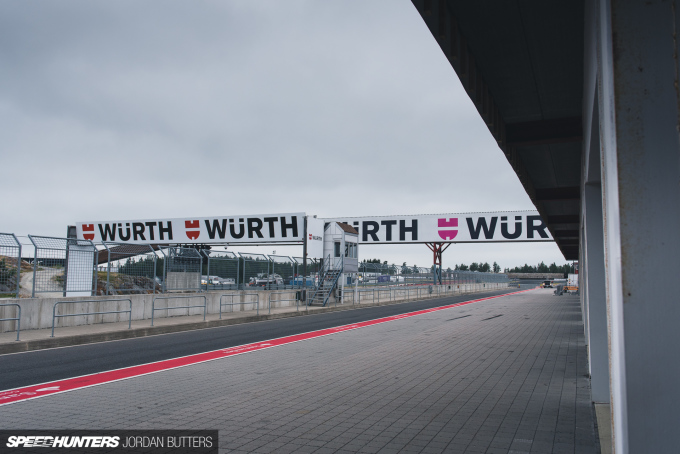 If you're not here, and haven't been yet, then add it to the bucket list. Gatebil Rudskogen needs to be seen to be believed. In your absence, I'll be bringing you a daily diary from Rudskogen over the extended weekend, as well as my highlights and the best cars that I find in the coming days and weeks. Hopefully I can do it justice for you.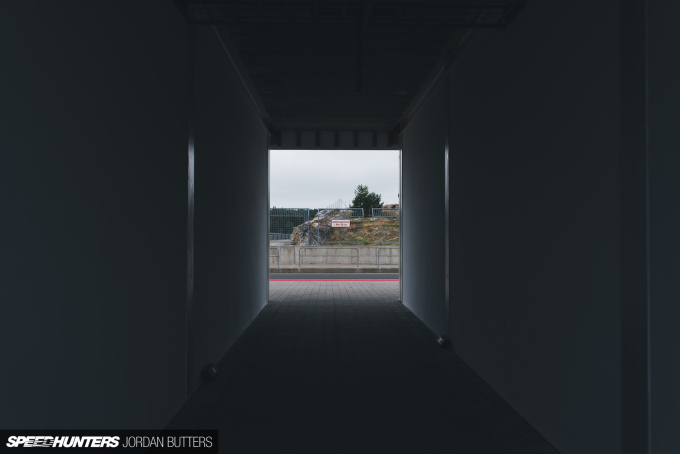 Arriving nice and early, and keen to bring you my initial impressions I set myself a time limit of just one hour to explore the site as it stirred to life, before reporting back with what I'd seen. Spoiler alert – Gatebil looks set to be everything I had hyped it up to be, and so much more.
I think my ambition to absorb as much Gatebil as possible over the next few days might have been a little bit too eager. While I'm bright-eye'd with excitement some of those who camped at the track last night, or travelled this morning are a bit more bleary-eye'd. Still, a brisk walk through the paddock as things are stirring to life and there are plenty of drivers setup for a busy weekend causing havoc and creating speed on the circuit. Today we've also got drift practice and qualifying on track too, so there's plenty to keep everyone occupied.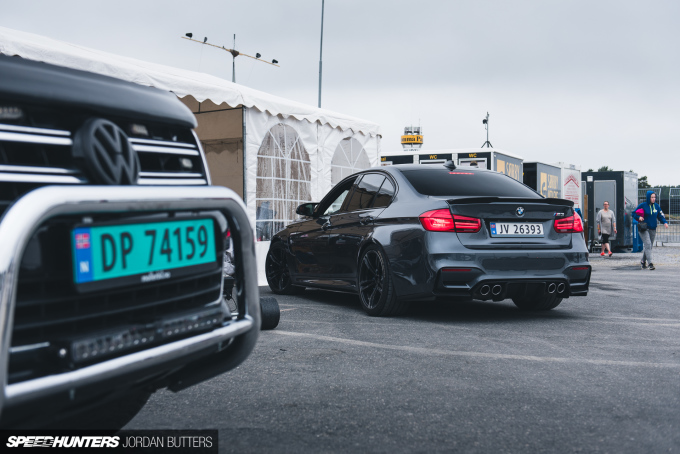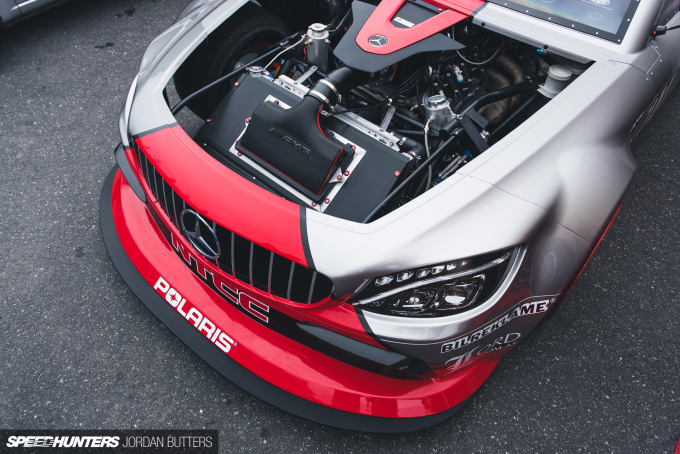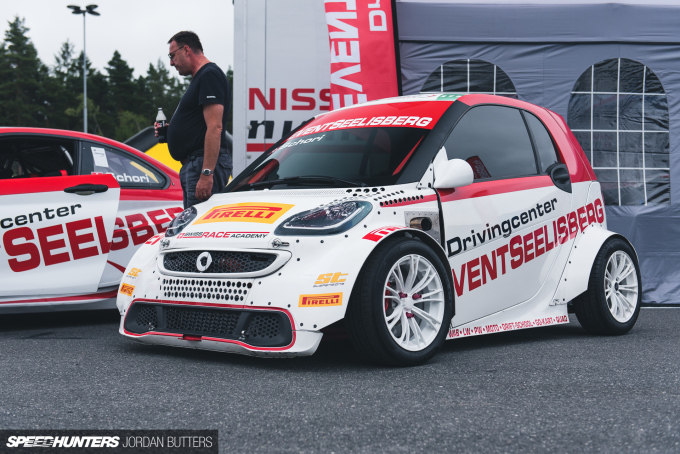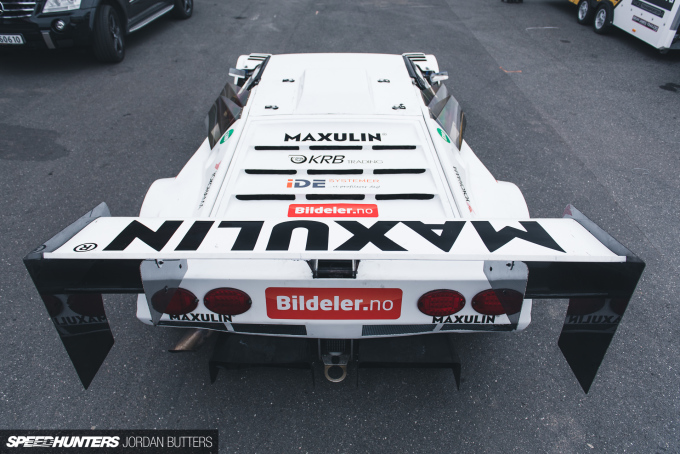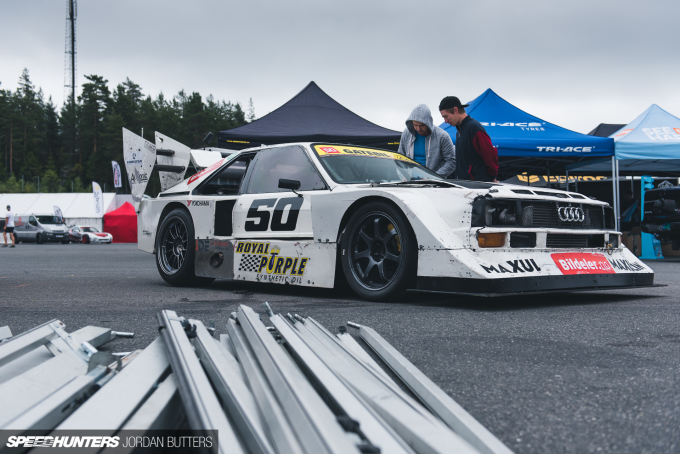 The sheer variety of machines is unparalleled, with everything from wildly-styled drifters to big-winged time attack machines, supercars and huge horsepower street beasts gearing up for the weekend.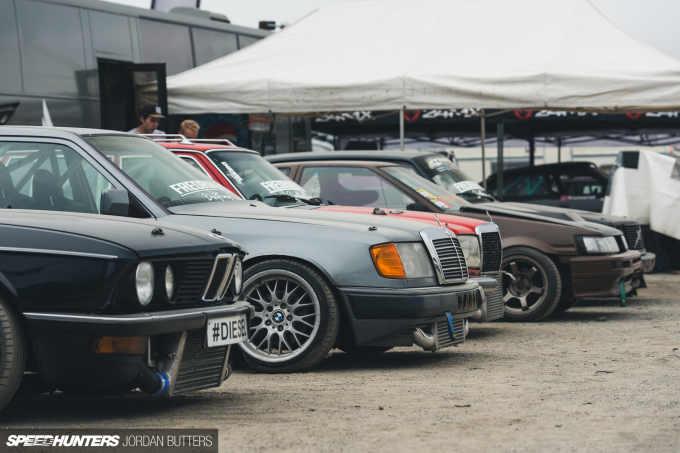 A dystopian Mad Max style view of the future once the EVs take over? No, just Gatebil. This is the one place where bringing 700hp to the track isn't anything especially extraordinary. The past 60 minutes have taught me that I need to raise my expectations if I'm going to do anything other than be continuously picking my jaw up off the floor all weekend.
And today's the 'quiet' day. Don't worry there's lots more to come over the weekend – on cue, Paddy's just sent me a text telling me to check out the ubiquitous-sounding 'other paddock', so I'm heading over there now. I've had the smallest taste of Gatebil and I can feel it calling me back already…
Jordan Butters
Instagram: jordanbutters
jordan@speedhunters.com