Zero Chill
Blink and you'll miss it.
An inordinately fast car attacking the track, the past hour or so, that split second moment that you turned away from, or even an entire day. Gatebil just absorbs time, turning an entire day's shooting and hunting speed into a flash.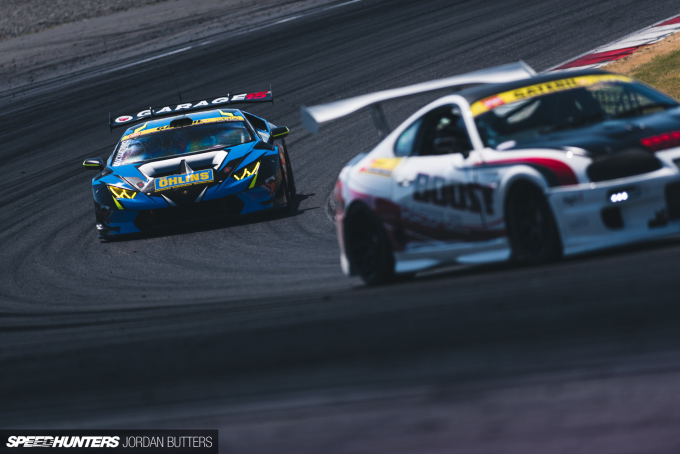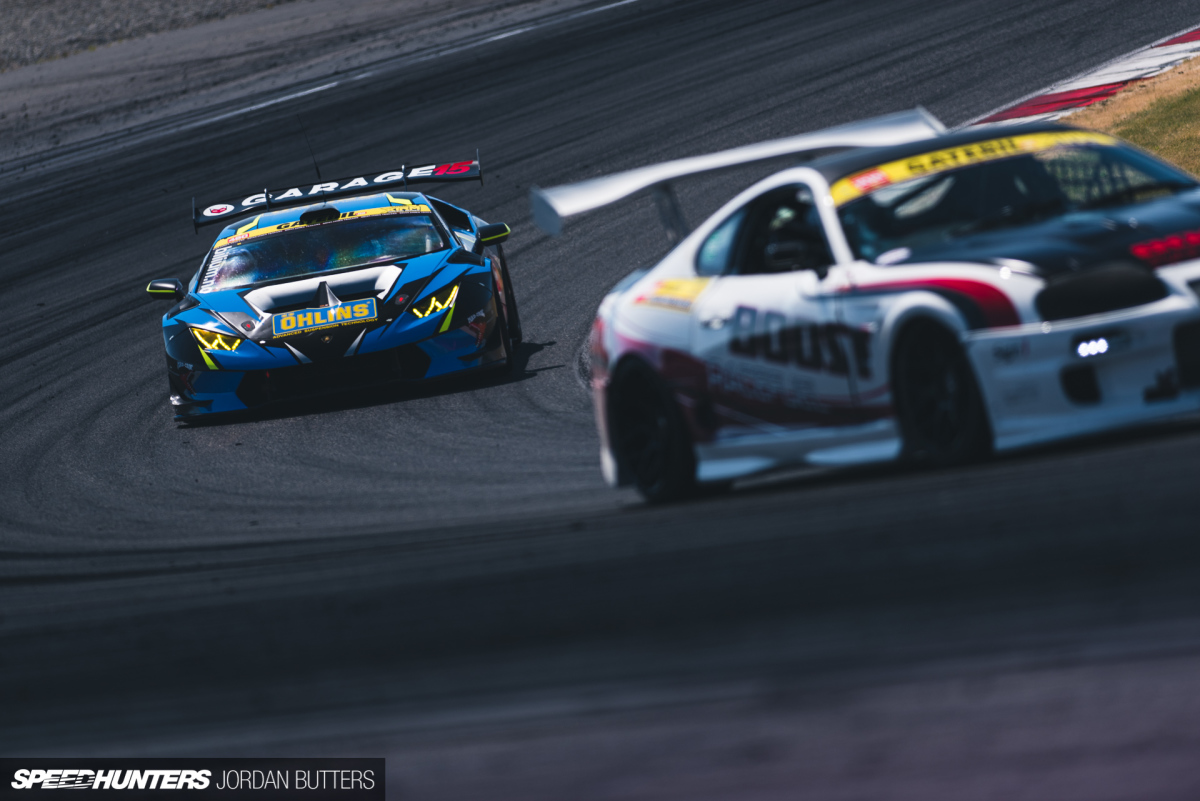 After a late finish last night preparing images and stories, I arrived at Rudskogen at 9am to blazing sunshine, intense sounds and sights of the festival in full swing, and insane track action right away. It was quite the wake up call after nowhere near enough shut eye.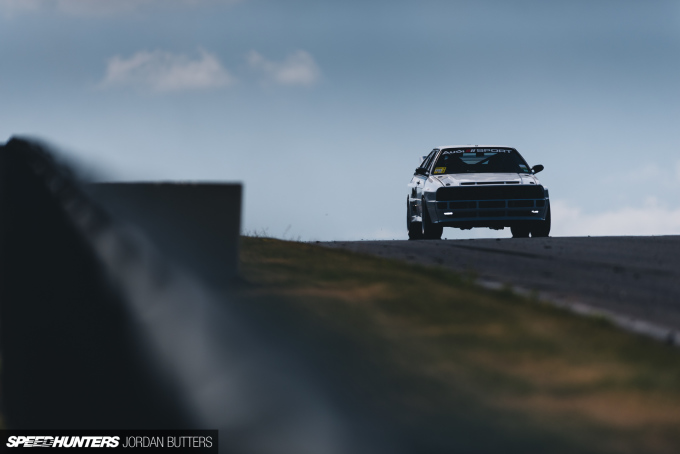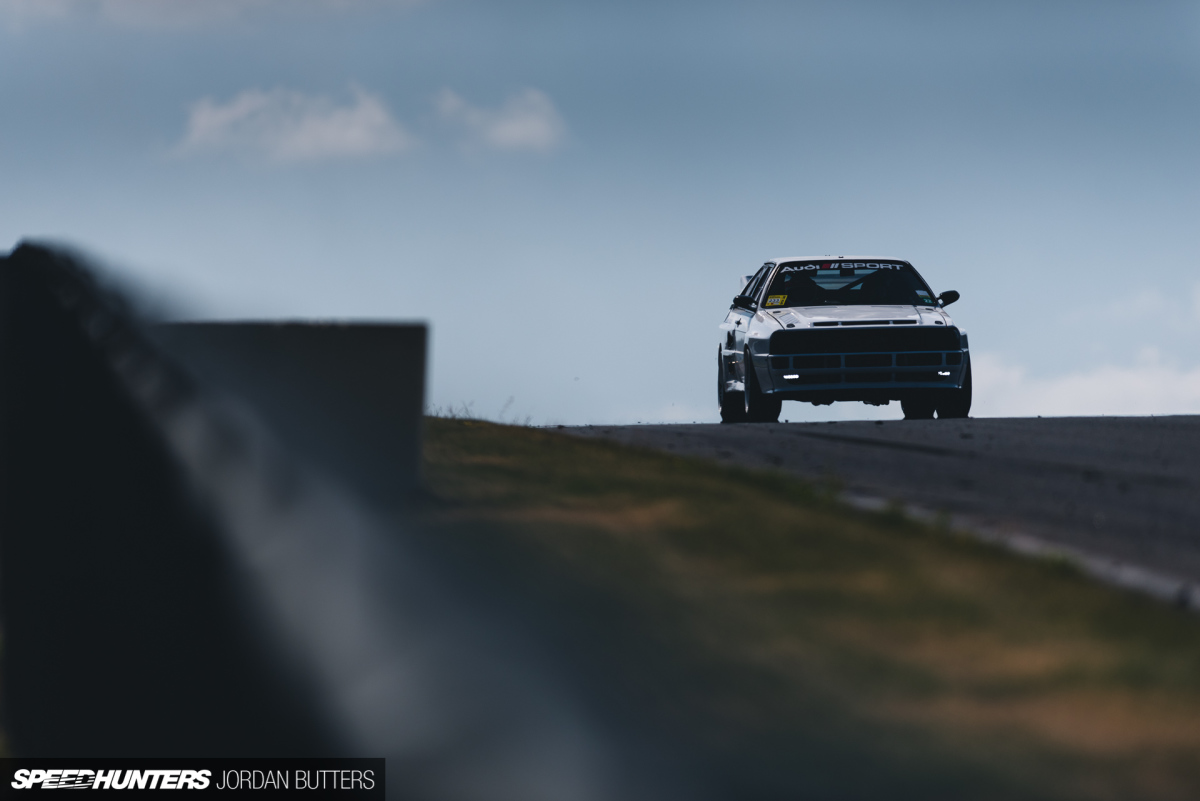 After yesterday's overdose of drift action on track, I made it my mission today to hunt as much actual speed as possible. As an outsider looking in, I knew Gatebil was famous for its drifting. Not that I mind personally, as the drift time on track here is so different, and often so much more an extreme spectacle than competition drifting that it's actually quite refreshing to watch. What I didn't really grasp until I got here was how exciting and ludicrous the Time Attack and Extreme class cars were here.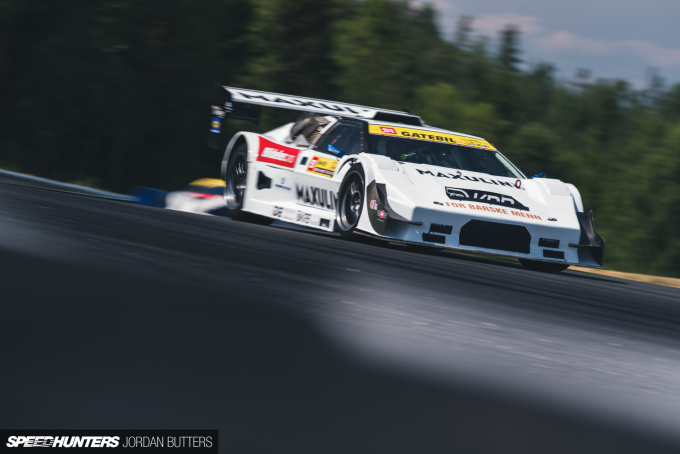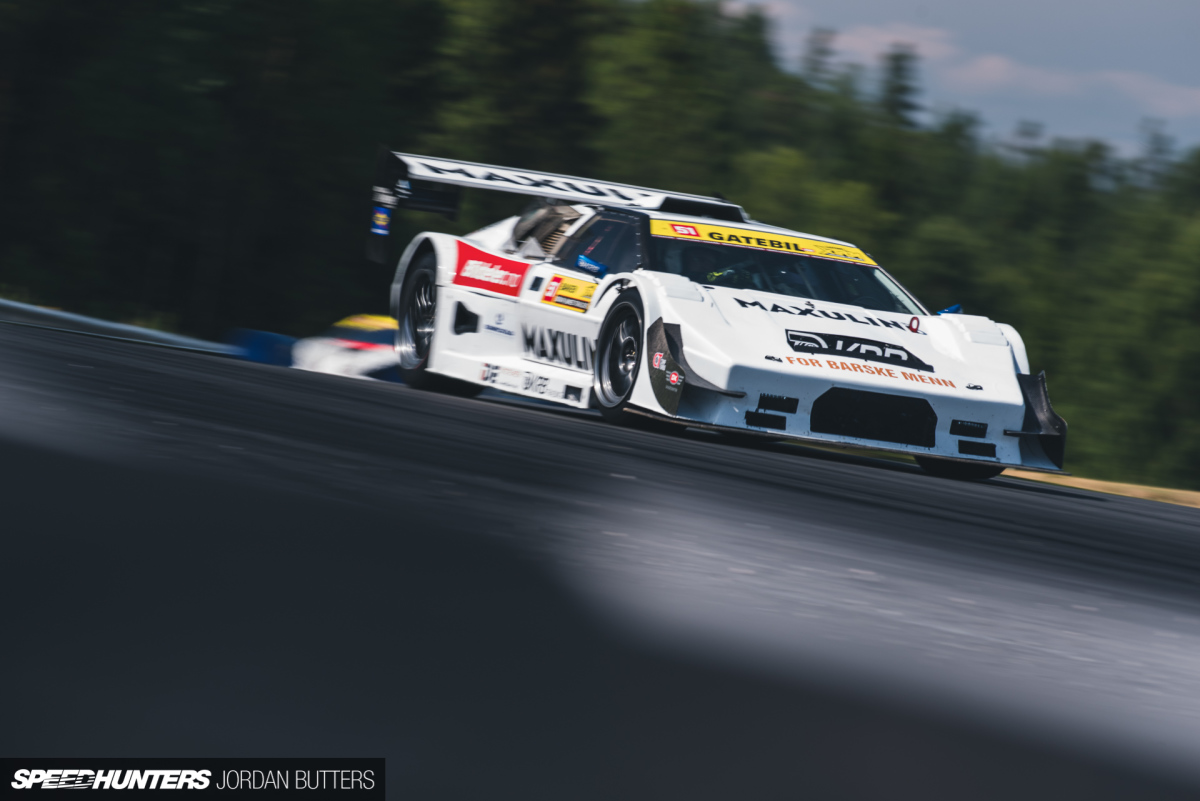 It's not a packed grid in the Extreme lineup, but what is here is utterly bonkers – a trio of GT3 Lamborghinis, a 1200hp turbo Porsche 993 GT2 EVO, a proper Nismo R35 GT3, a 918 RSR, a Corvette C4, an 800+hp Lotus Esprit, countless BMWs and Supras and more insane-horsepower Audis than you can shake a pinne at (that's Norweigian for stick). That's just to mention a few.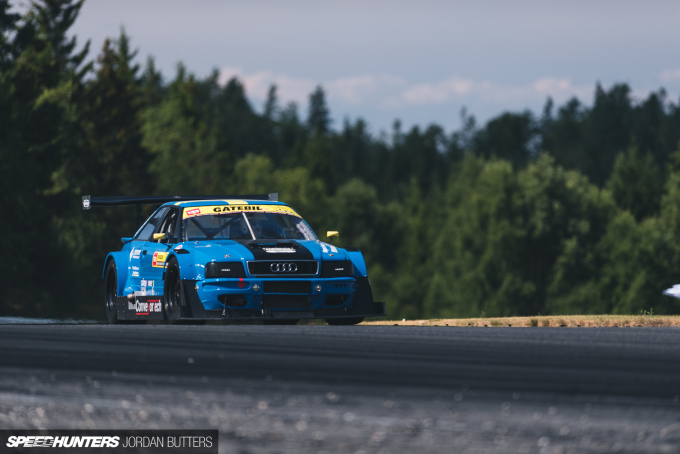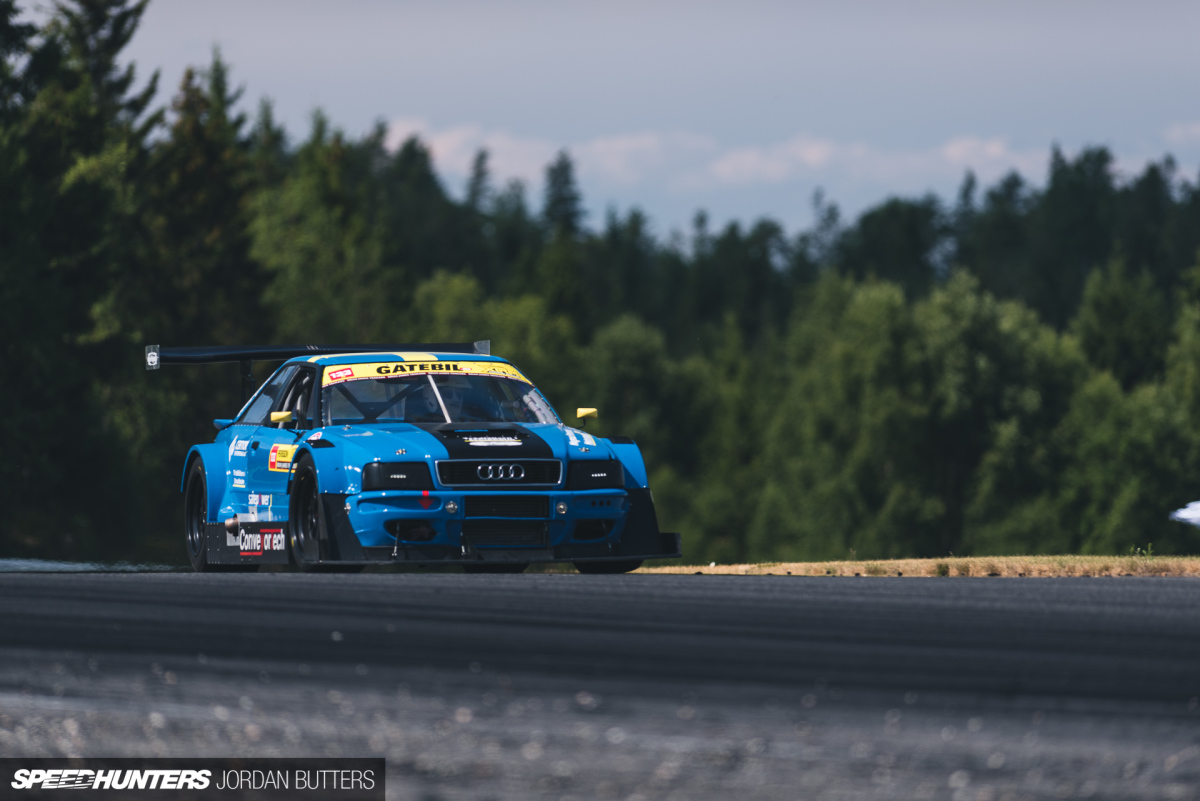 I've also been familiarising myself with the lay of the land here at Rudskogen, which translates into 'walking a lot'. I followed an Englishman called Dave and an Irishman called Peden into the woods and emerged on the edge of a sizeable cliff overlooking the track on the other side, which provided some great views of the fast back straight. Peden asked me if there were snakes in Norway, so I lied to make him feel better.
I also spent some more time exploring the Extreme paddock opposite the main pit area, where extreme aero and plenty of ponies is the order of affairs. I found yet more high horsepower 2JZs, stuffed into everything and everything you could imagine, as well as some pretty serious track machinery. The thing I'm quickly learning about Gatebil is to always take an extra moment to look for the details – nothing is as it seems on the surface.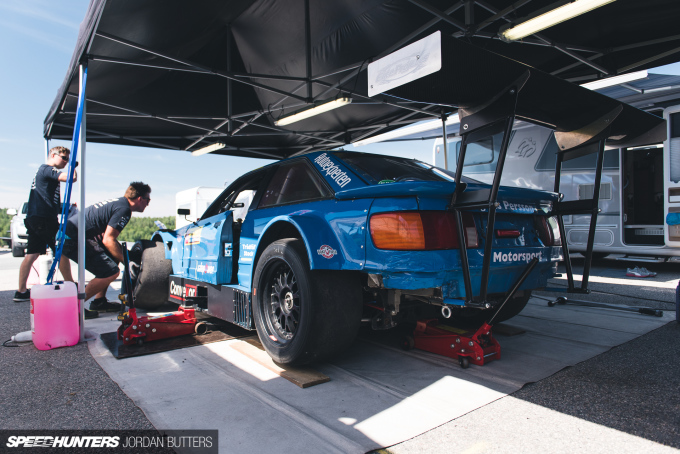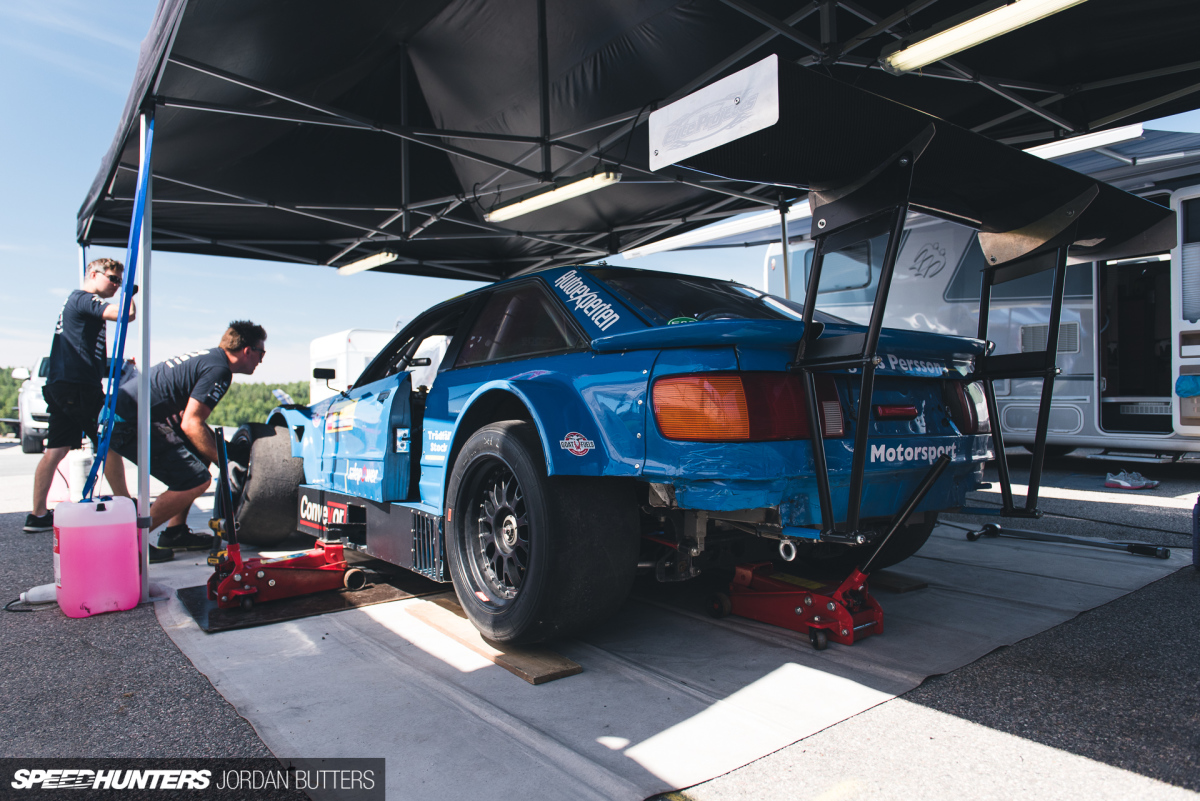 This Audi S2 runs a turbocharged S50B30 BMW motor, pushed right back through the bulkhead, as well as full Porsche brakes, suspension and subframes and a complete fibreglass widebody. It's conservatively tuned to the figure of around 600hp, and doesn't half shift in the corners.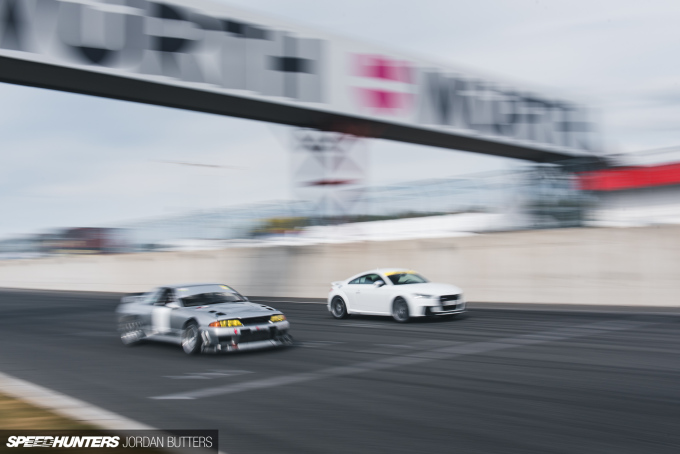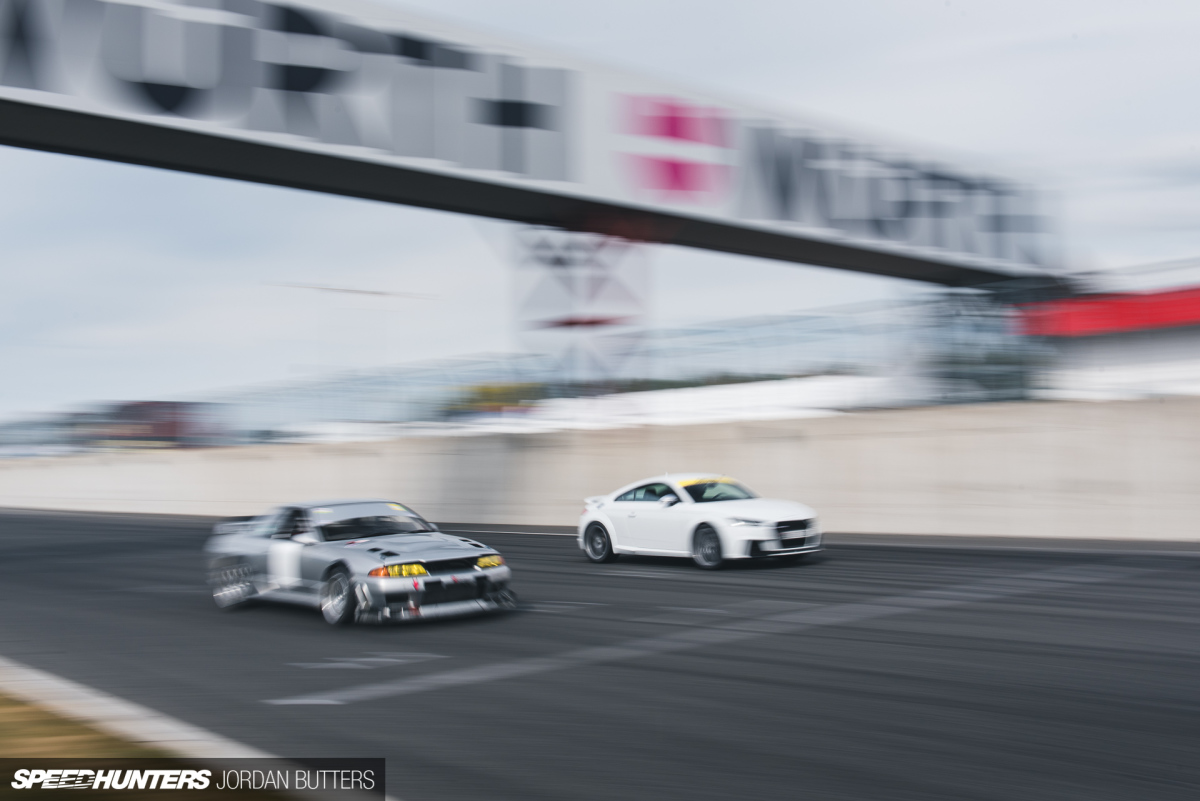 As well as the Extreme class, I've been checking out some of the open grip and drift sessions on track too. Rudskogen is FAST, with unforgiving dips and undulations catching the odd driver out as the weight shifts around.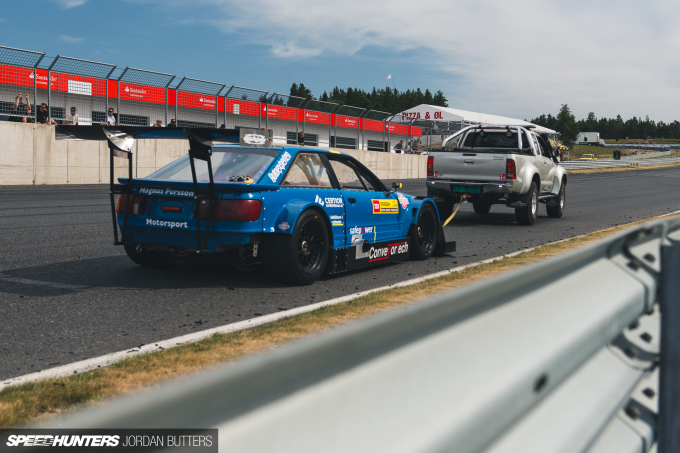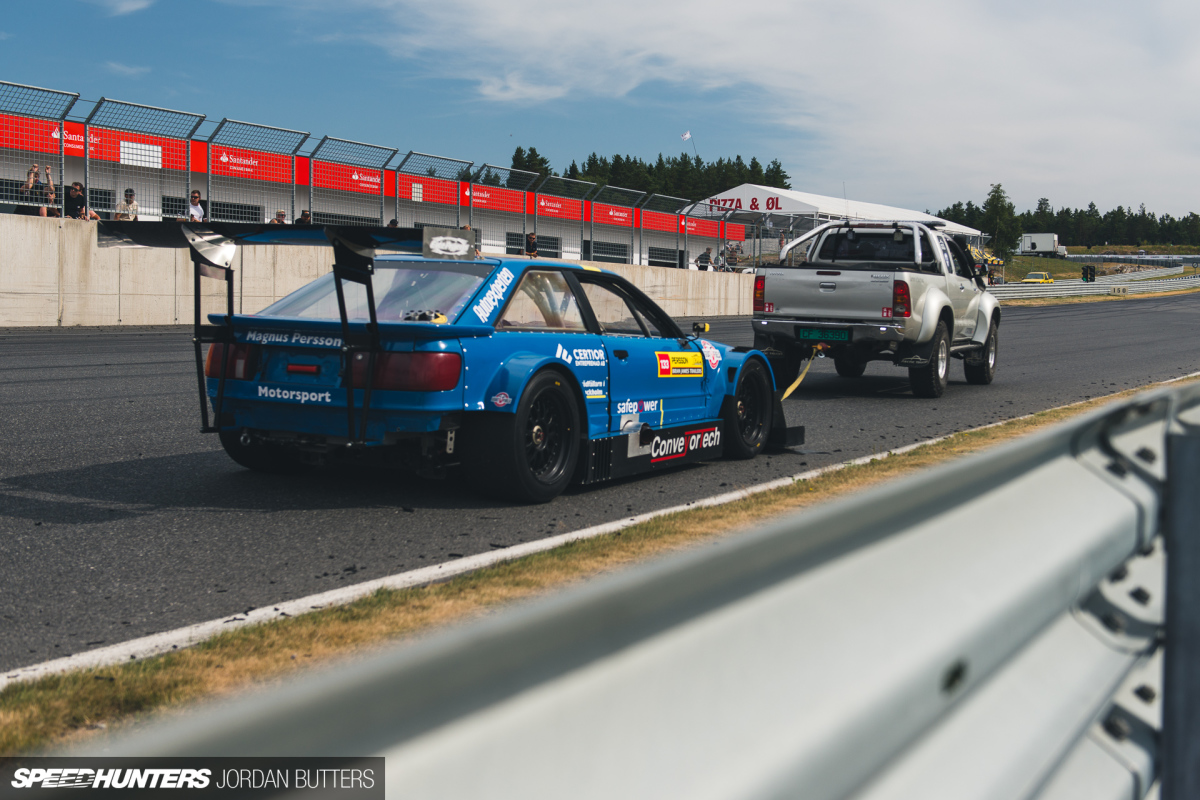 The track rarely closes, however, the recovery crews here just work swiftly to move any issues or obstacles out of the way so the action can continue. It's relentless, with sessions switching every 15 minutes or so, which gives me little time to sit down and write this!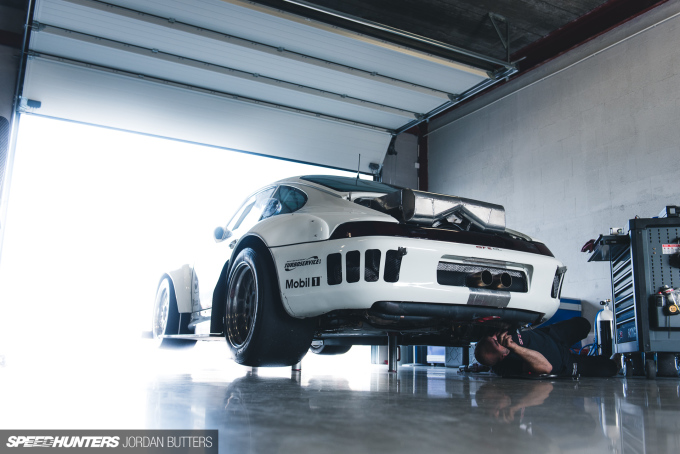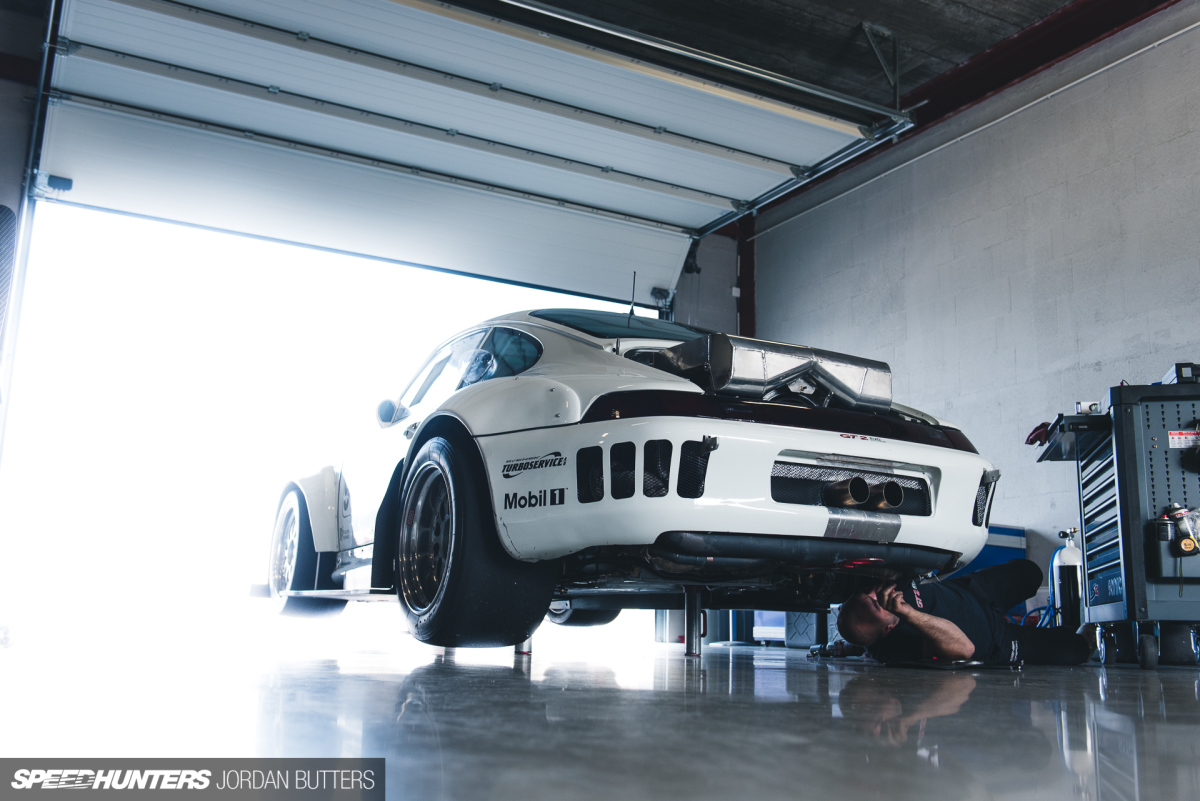 The Super 3 finals are about to start, and I've a couple of features to shoot as well as venturing into the night party at Gatebil as the sun sets later. Wish me luck – apparently, I'll need it?
Jordan Butters
Instagram: jordanbutters
jordan@speedhunters.com
Cutting Room Floor