Festival Fever
Time really does get away from you here at Goodwood.
There's pretty much ten hours of track time, as well as a constantly changing paddock, air displays, stunt shows, a rally stage, and countless special events throughout the weekend. It's a busy, busy place.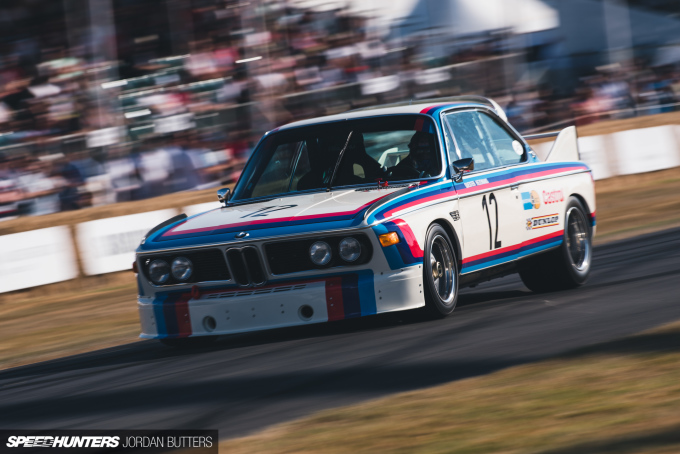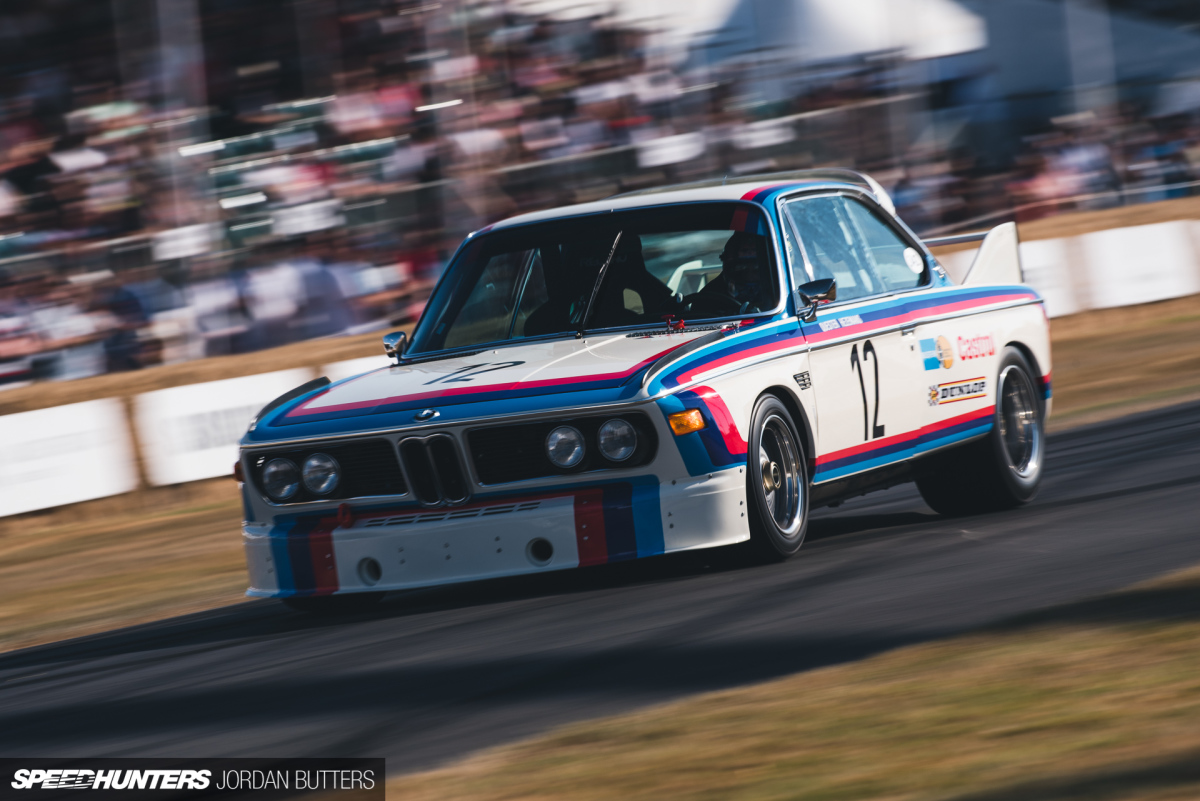 It's also swelteringly hot this weekend – reaching just above 30°C (86°F), which is basically armageddon in the UK. We've gone around six or so weeks without any proper rainfall here, so Goodwood's usually lush green lawns are a barren, yellow mess. A fine film of dust sits on everything, carried by the wind from the bone dry rally stage up the hill. I was going to head up there this year but after seeing the state of photographers (and their gear) that emerged from the forest I've wisely decided against it. Still there's plenty more to focus on.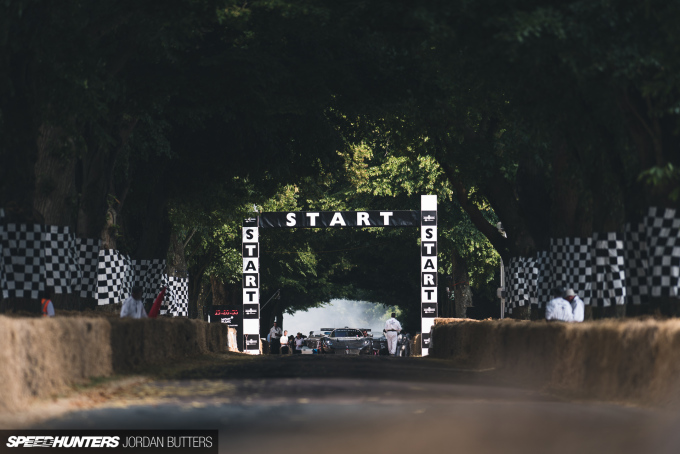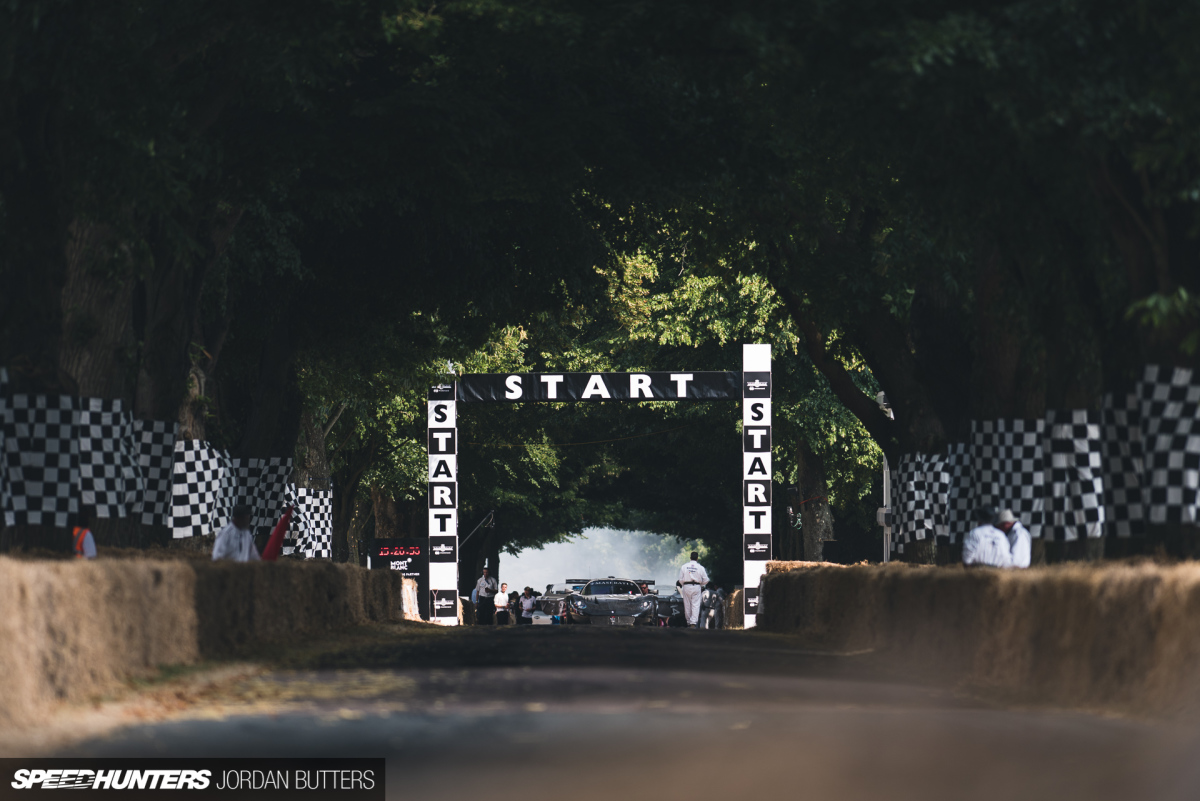 Figuring out your schedule here at FOS is the secret to seeing as much as possible. As each group of cars only gets two passes up the hill per day, you've limited chances to see, hear and experience the cars that you want. The Earl of March's estate is vast too, and from the tree-lined start straight right up to the top of his rather opulent driveway, it's packed with distractions stopping you from reaching your destination quickly.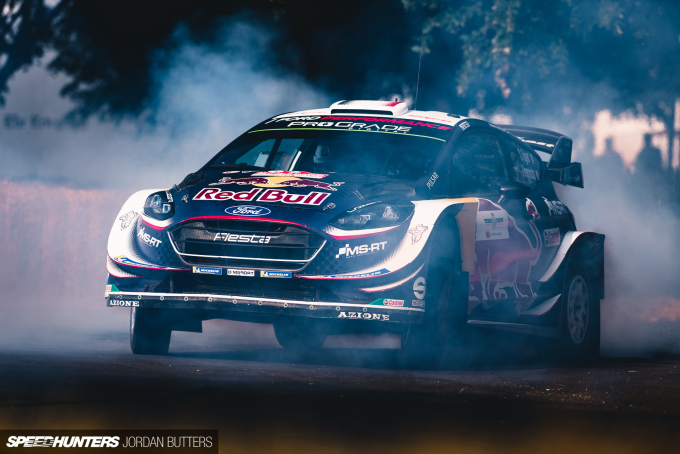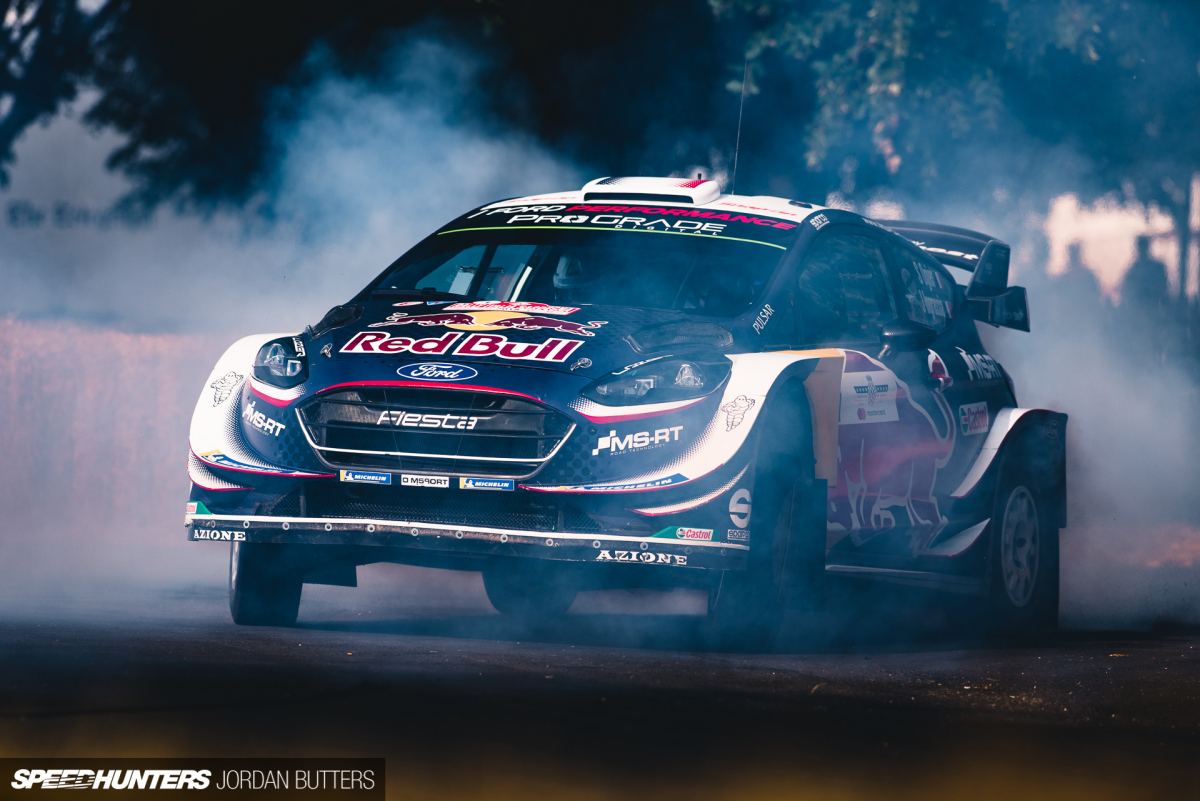 From a photographer's point of view this means a lot of walking, and leaving plenty of time to get where you want to be, as you'll only have one chance to capture that one car in that one location. Mess it up and you've a potentially long walk back empty-handed.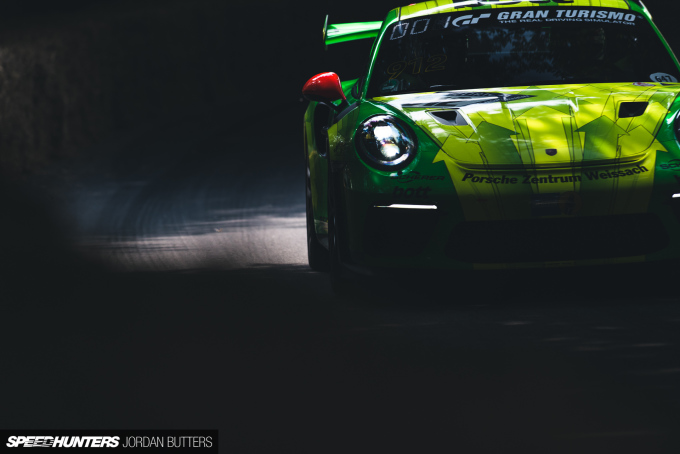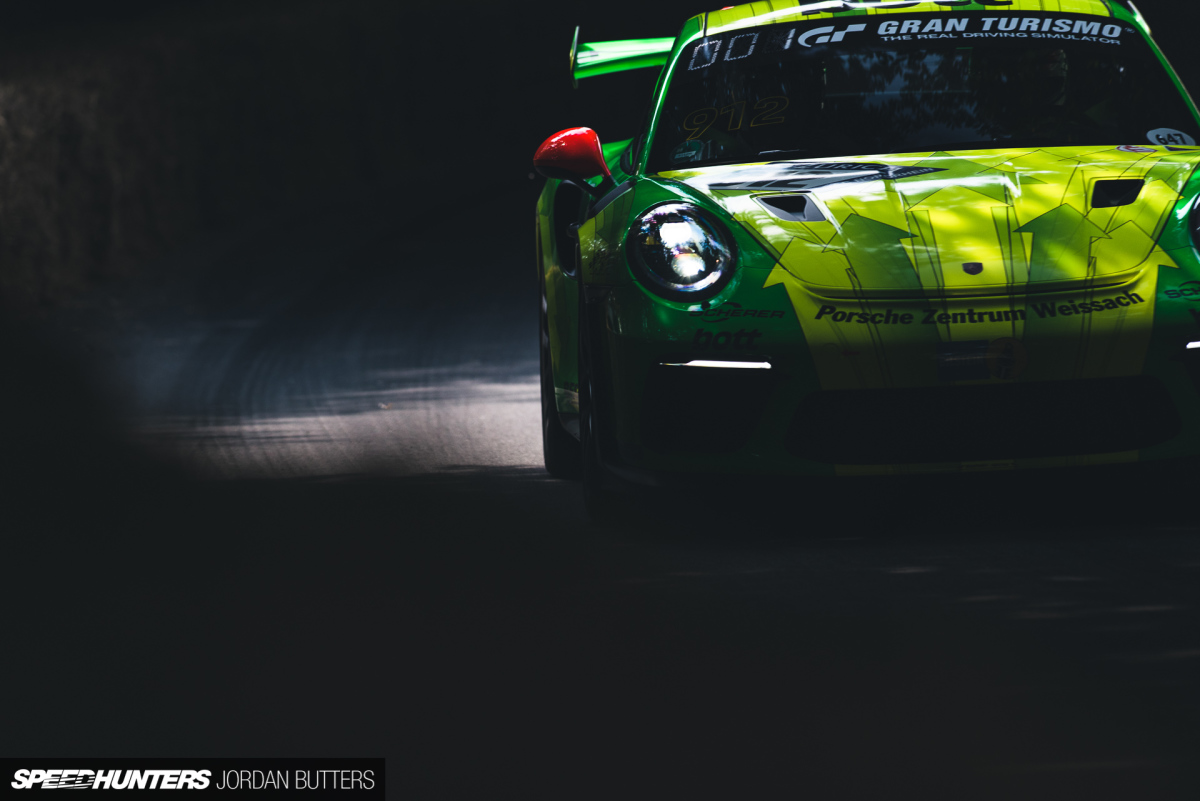 Yesterday myself and Speedhunters' community manager Mark tackled the famous flint wall in the morning. This is the narrowest section of the hillclimb – a tunnel of hay bales, trees and an imposing wall blocks out almost all sunlight, with the exception of a gap in the canopy where the sun can illuminate the passing machines. It's an awesome spot, as you're closer to the cars here than anywhere else on the circuit, and capturing them emerging from the darkness briefly only to disappear into silhouette again creates some interesting results.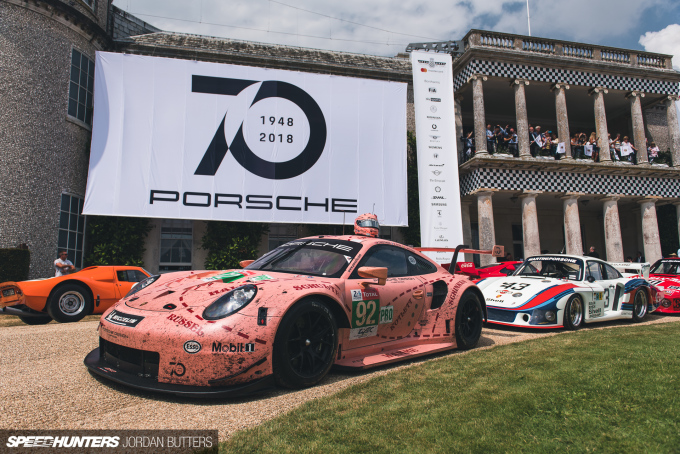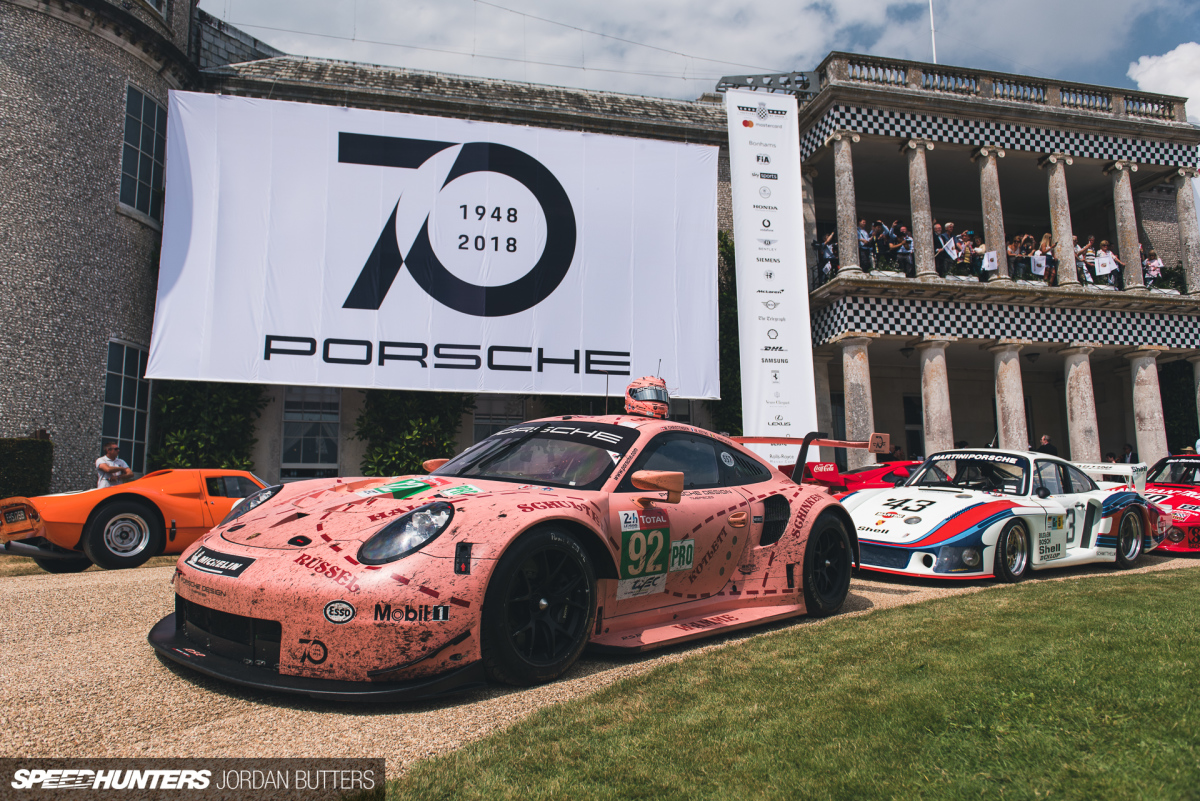 Of course, there's also the Porsche 70th anniversary celebrations, with a huge presence and regular parades and events throughout the weekend. There's literally so much Porsche here, and so many über cool and rare models that I have to bring you a full gallery – there's no escaping it.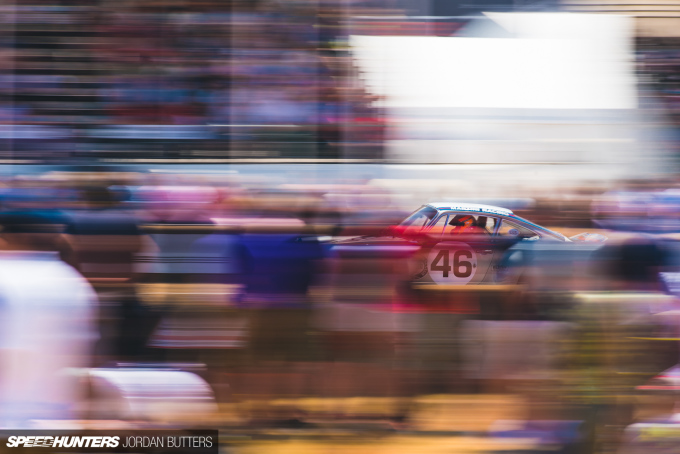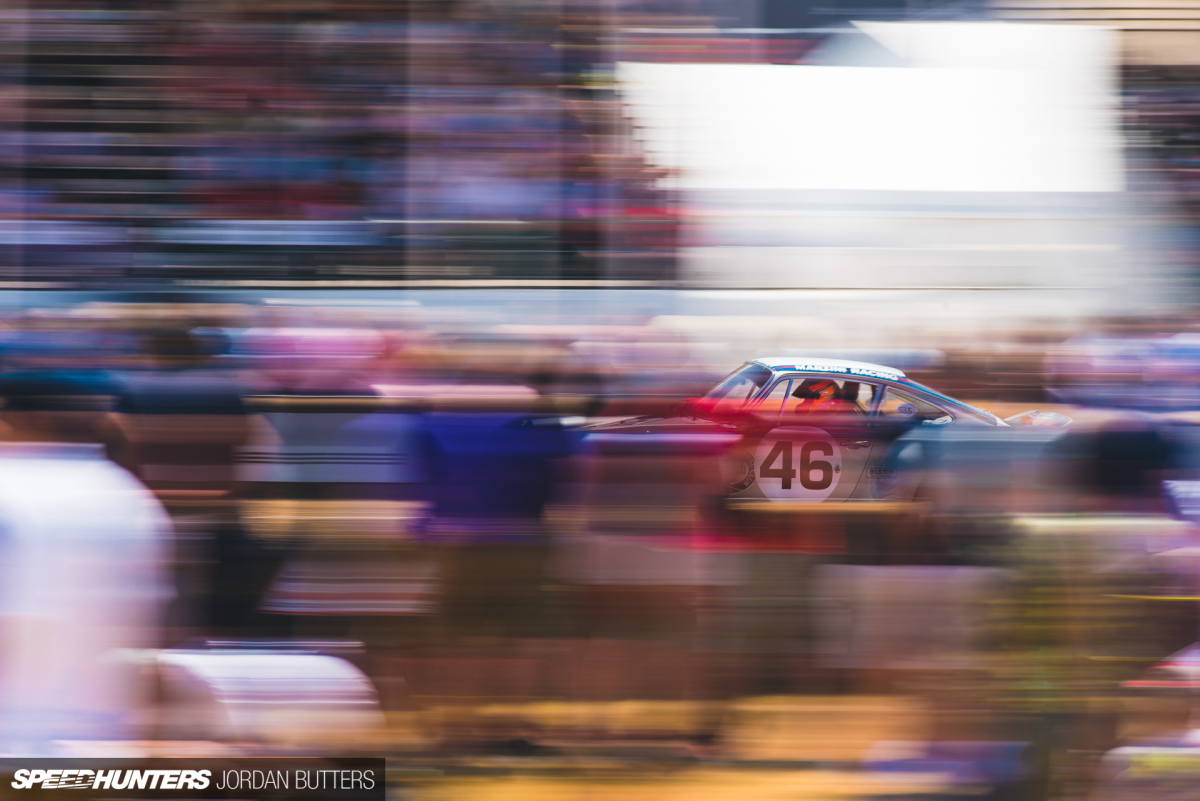 The brand has given us some of the most iconic race cars in modern history, however, as well as ticked some pretty impressive records and achievements off the list, so even if Porsches aren't your thing you can't help but get swept up in the celebrations.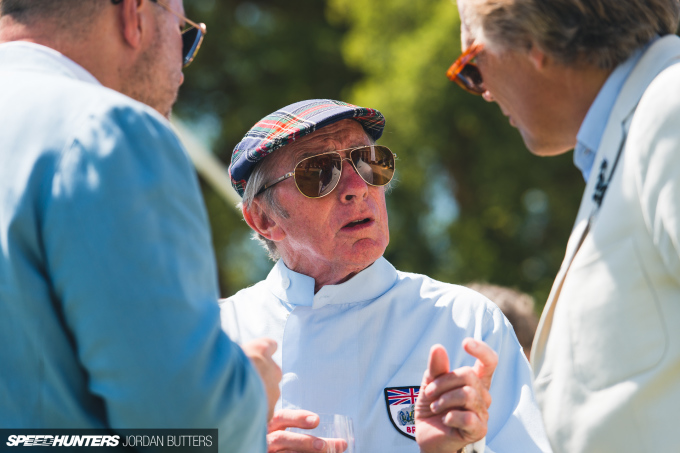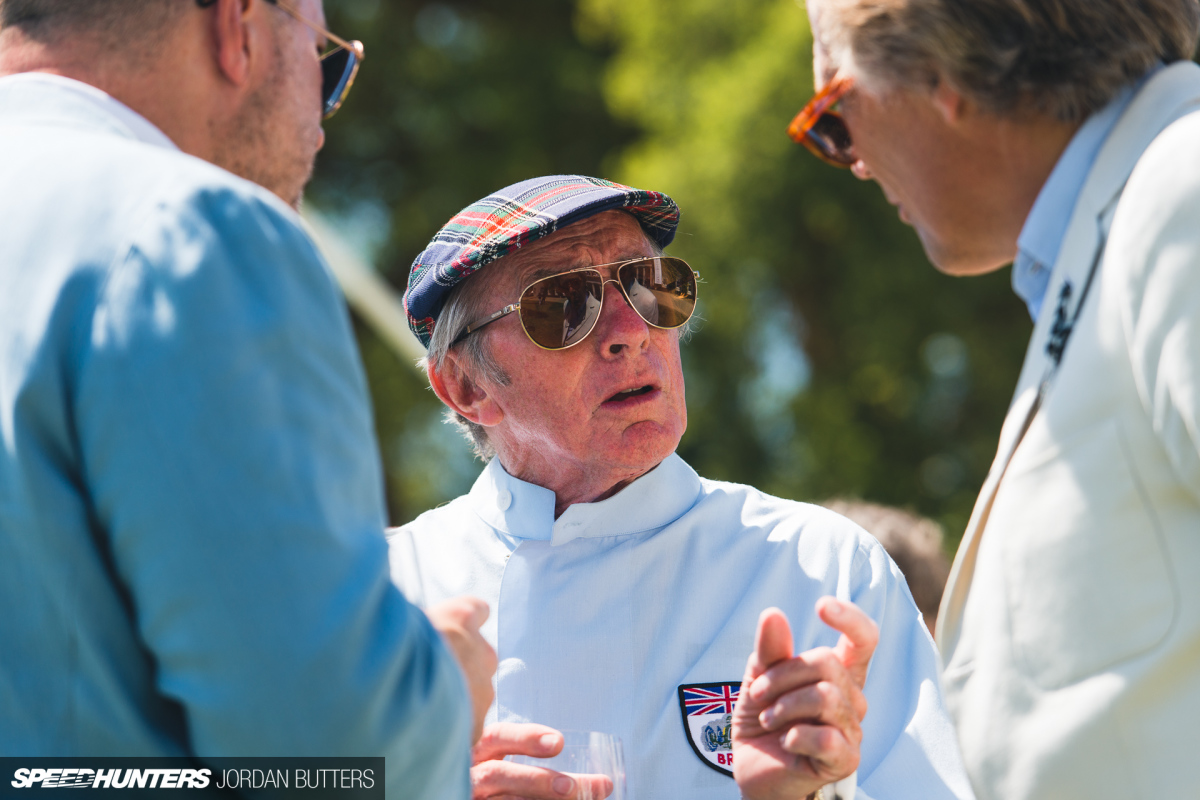 Otherwise it's business as usual at the world's most indulgent automotive event, now in its 25th year. It's an event which first came about due to one man's love for internal combustion and, unable to gain a permit to race at Goodwood Motor Circuit, Lord March decided to host a new event on his own property, racing cars up his driveway, essentially.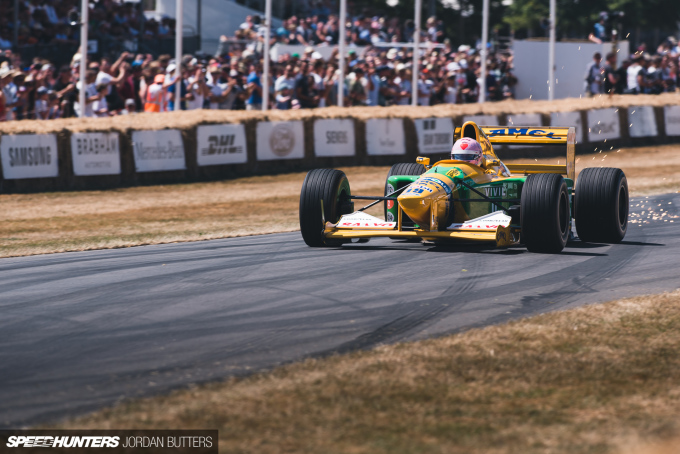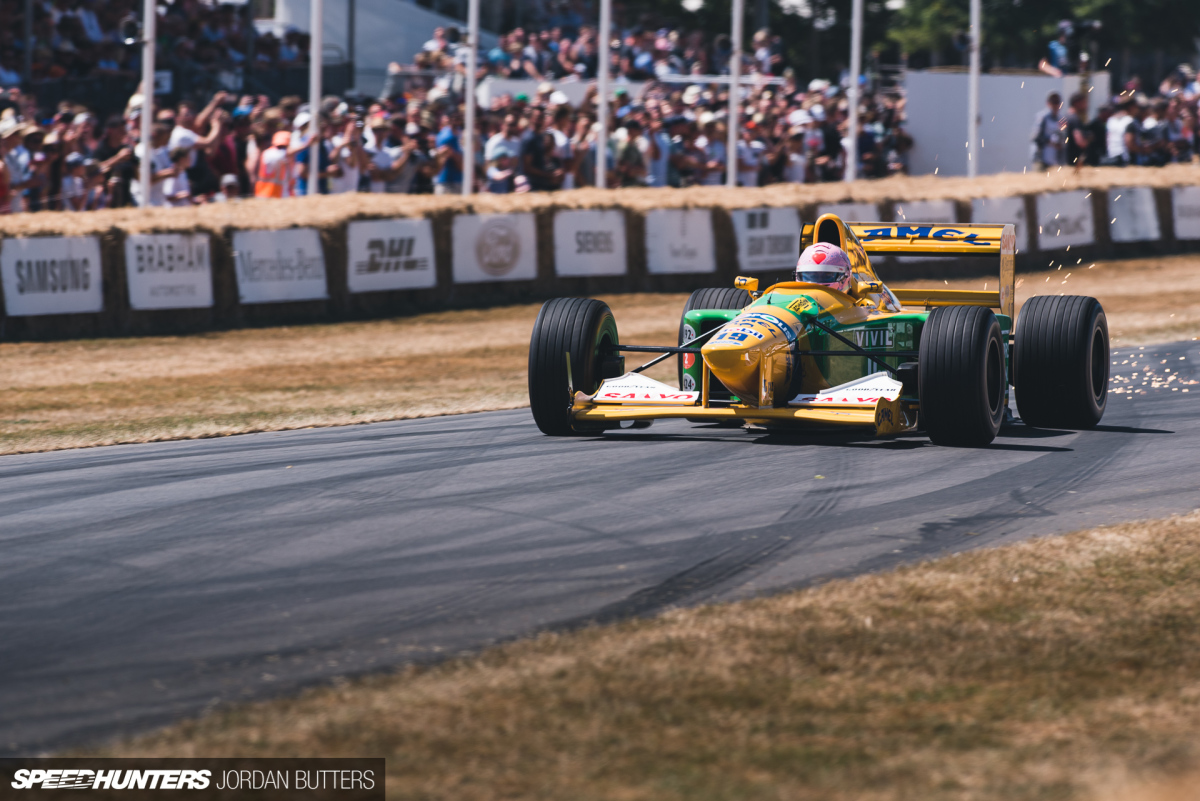 Now, a quarter of a century later, its importance in the motoring calendar is monumental, with the automotive industry using the Festival of Speed as a vessel for showing off its latest achievements in road and race.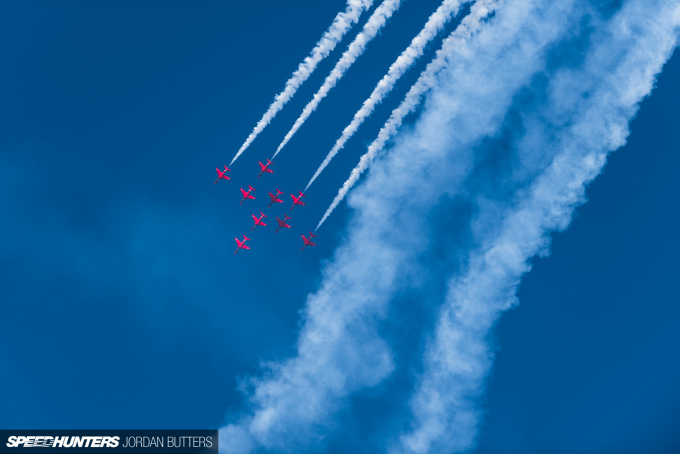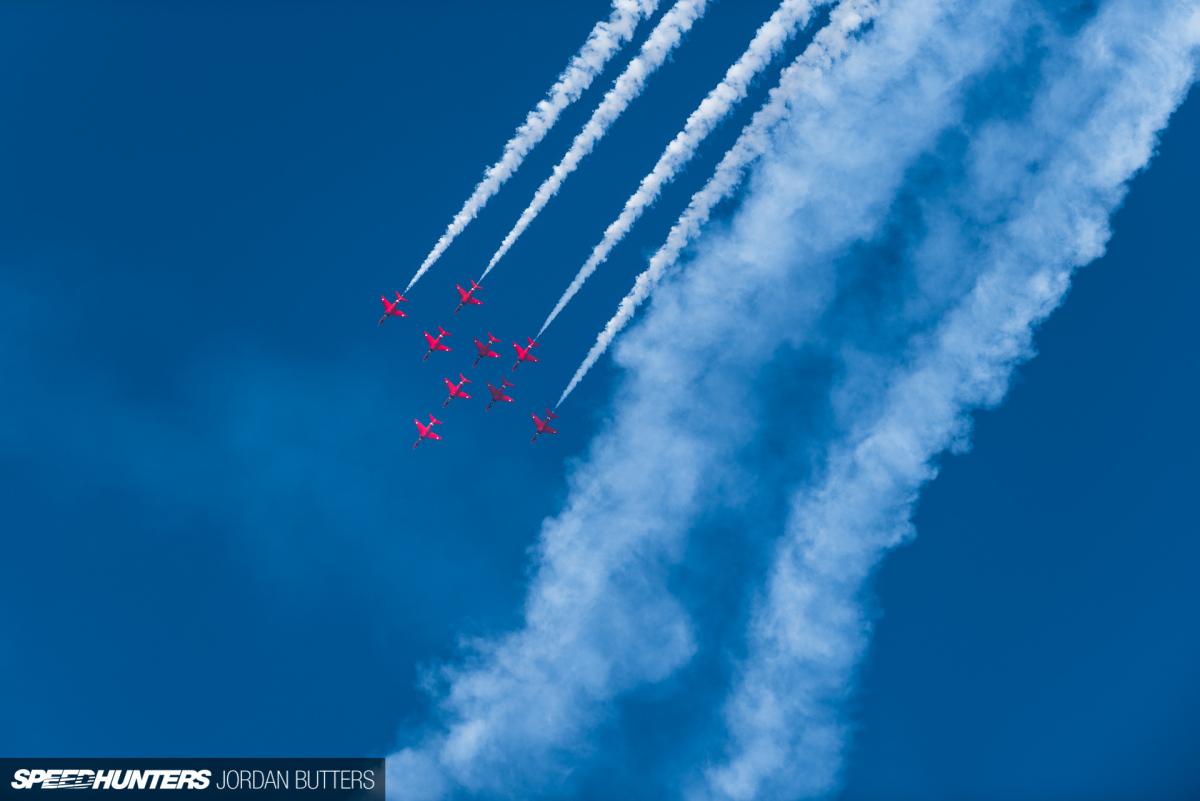 There's simply so much to take in here, so I'm heading back out to it. In the meantime here's a selection of images from the weekend so far. I've plenty more in-depth stories to come, so keep an eye out.
Jordan Butters
Instagram: jordanbutters
jordan@speedhunters.com
Cutting Room Floor