The Simple Take
I really don't know how to describe this. There are two possible options here: either I'm getting too old and can't help but reminisce about the time cars were far simpler and more fun, or the latest cars just aren't cutting it.
But really, what other explanation could I come up with for how a completely stock 1989 Honda CR-X put such a huge smile on my face? So basic, so communicative – it's almost like you're wearing the car as opposed to driving it. Very few cars on the market today manage to do that. They can't anymore; there's too much stuff in the way – electronics, safety, over-complication. Yes, modern cars are fast, easy to drive, and are able to pack a real punch, but most lack what the little EF8 provided me with – a raw, unfiltered driving experience.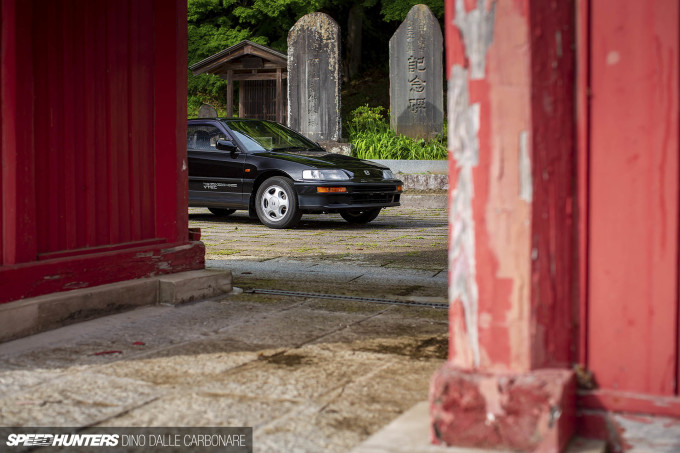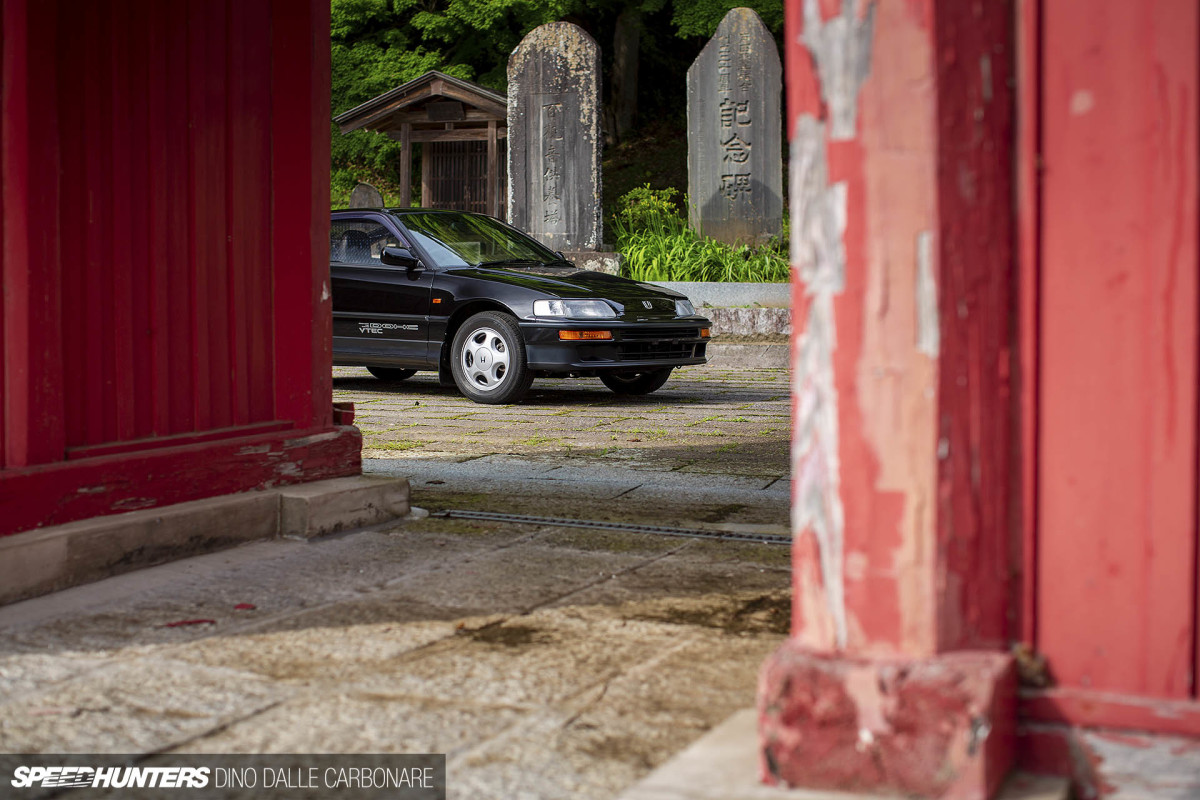 So how did I end up behind the wheel? Recently I was contacted by Miguel of Newera Imports, a well-established exporter working out of Japan. He told me that he'd just put the finishing touches on a special Honda CR-X SiR, but that before I drove that car I should get a feel for what a stock EF8 is like by getting behind the wheel of another one he'd just completed for a collector client in the UK.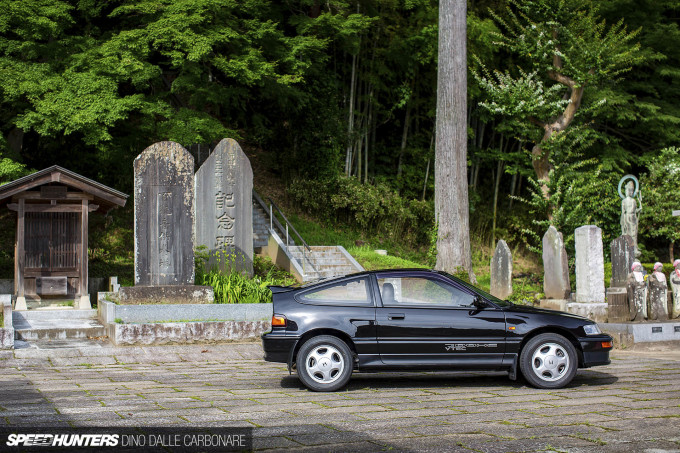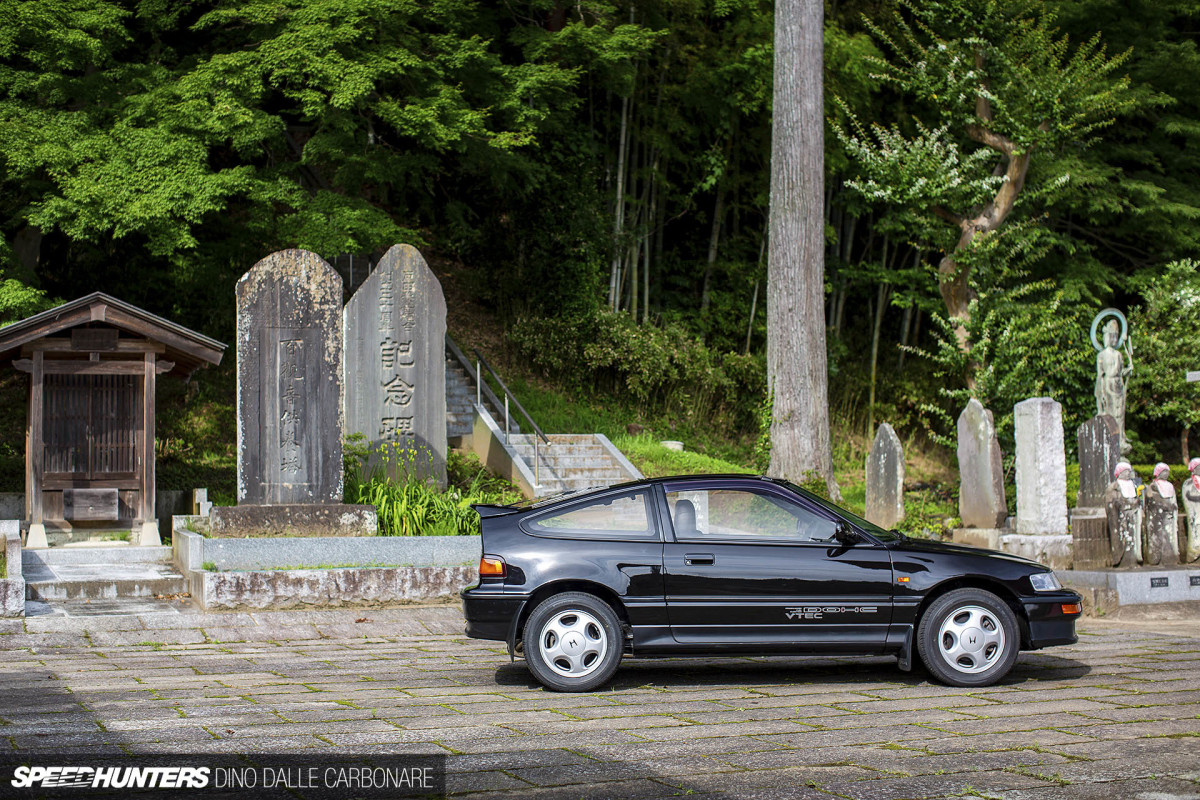 I liked the idea; having something to compare a tuned car against makes the experience far more complete. Plus, I had never actually driven a standard EF8.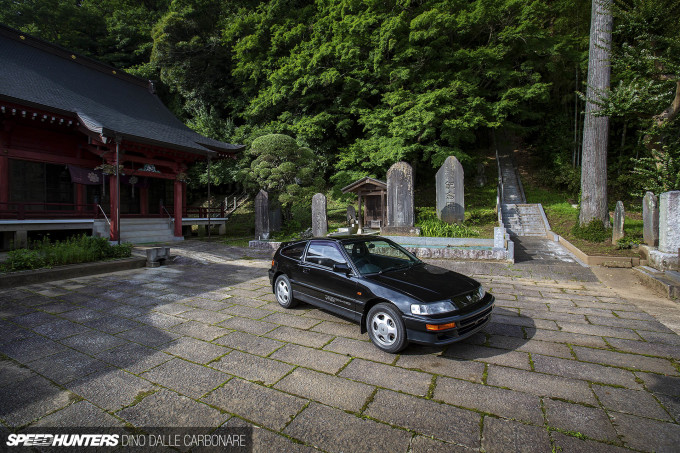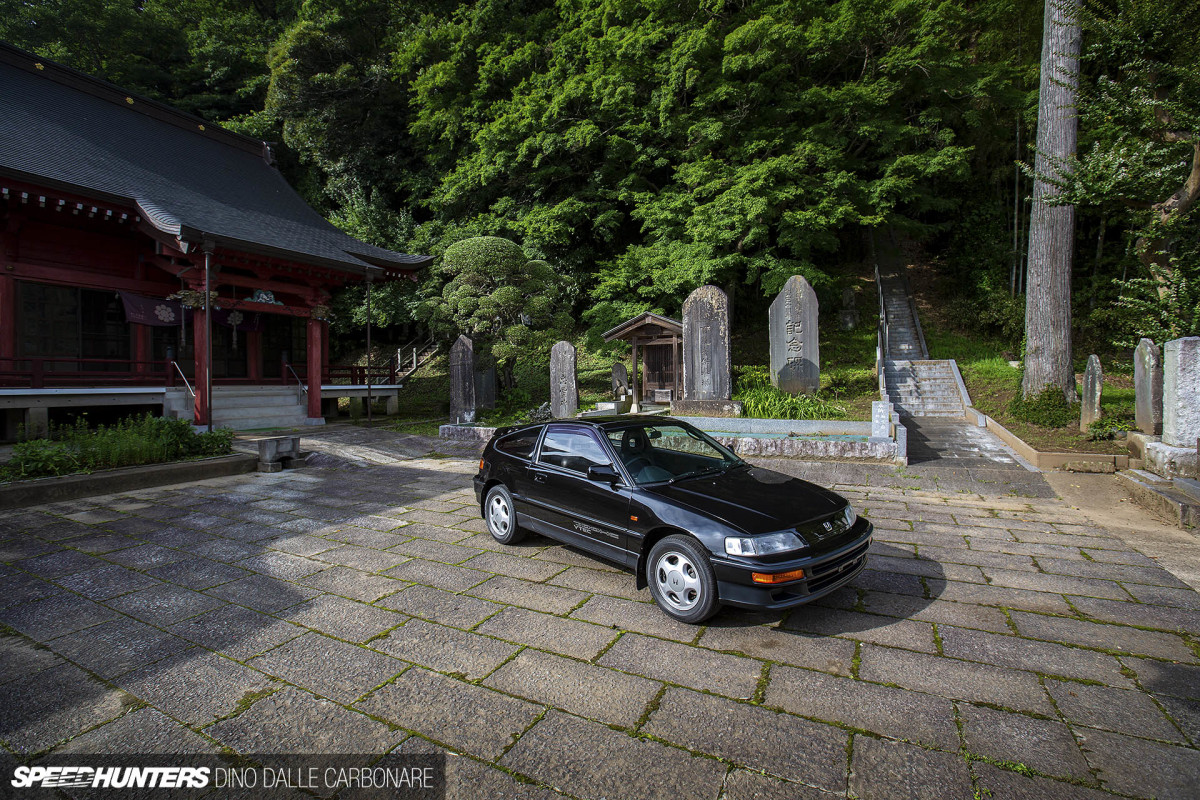 The JDM CR-X SiR was a little more special than the same model that Honda sold in other markets, starting with the engine which we'll get to in a moment. There were also a nicer selection of options that could make your car that little bit cooler. That's why Miguel took his time to select the perfect car with the right balance of options, and this particular EF8 really is a collector's piece.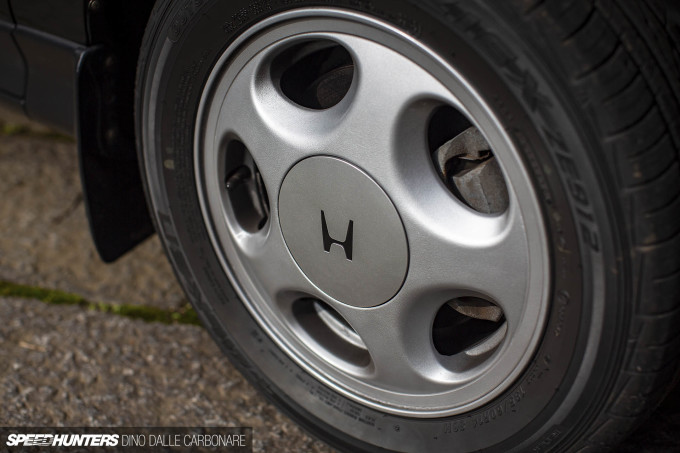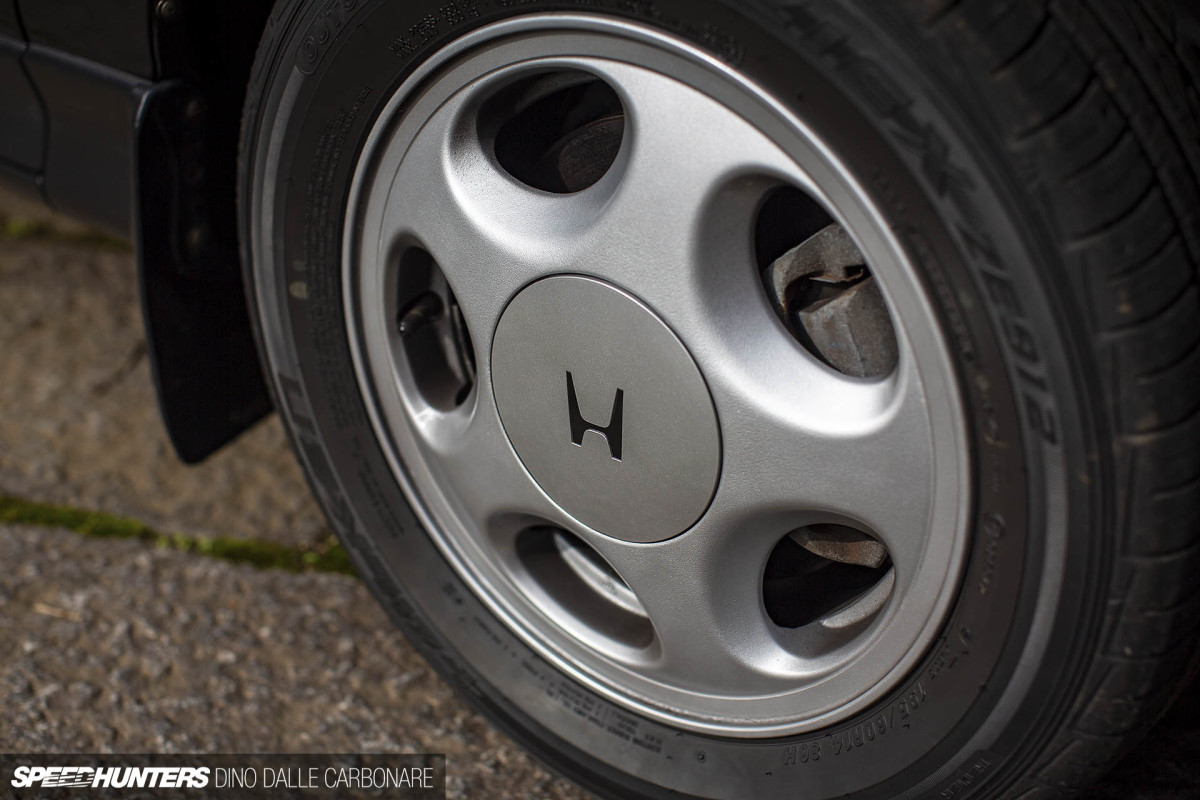 Finding these cars in good condition when they're coming up on 30 years old is not easy, and that task is made even harder when you're specifically looking for an unmodified example.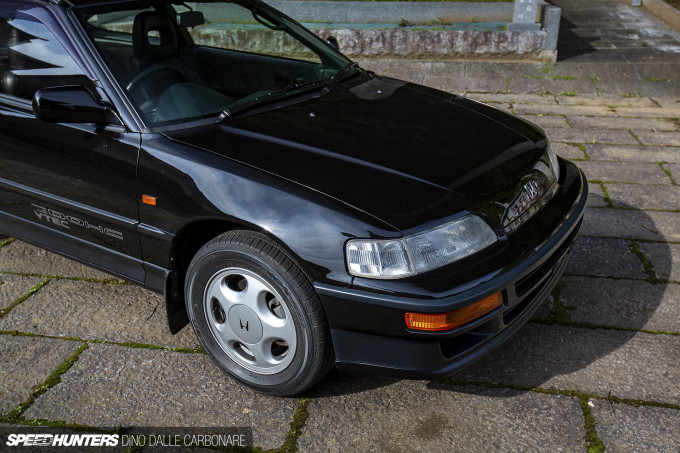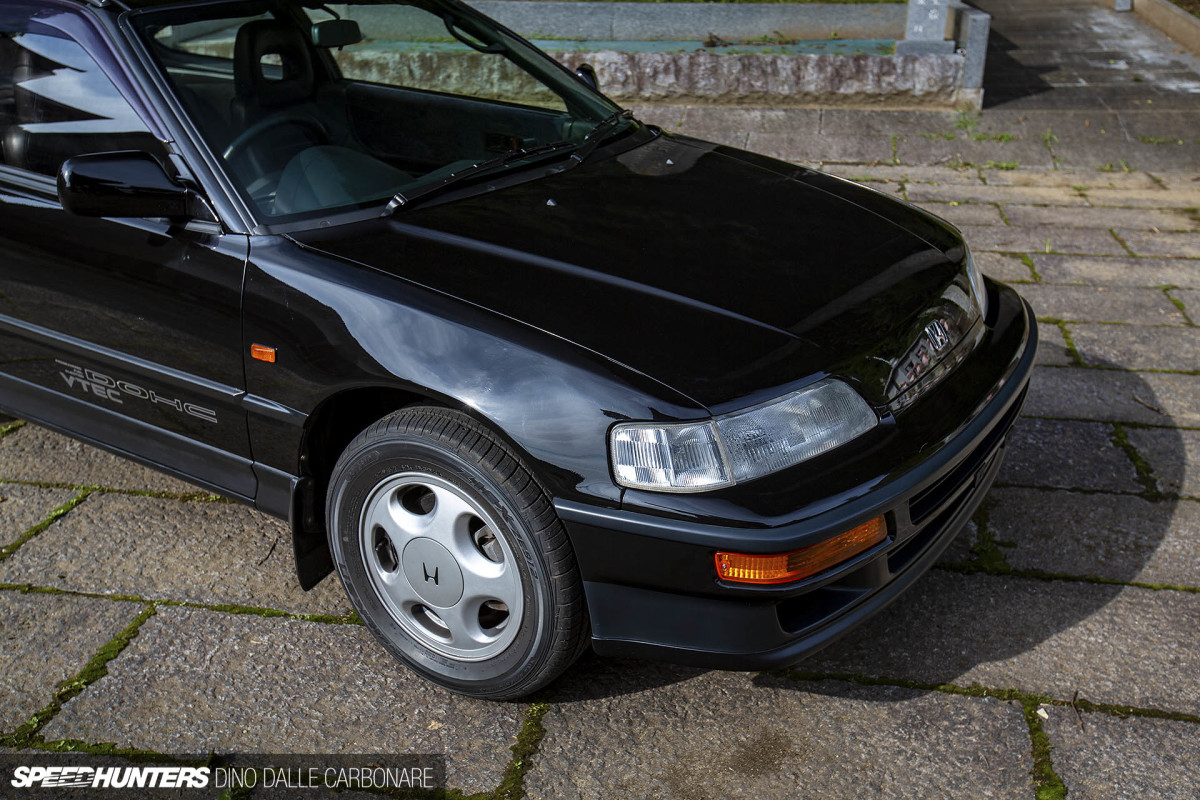 Once Miguel found a suitable candidate in this 1989 example, the first thing he did was strip it down so it could be repainted in its factory black hue.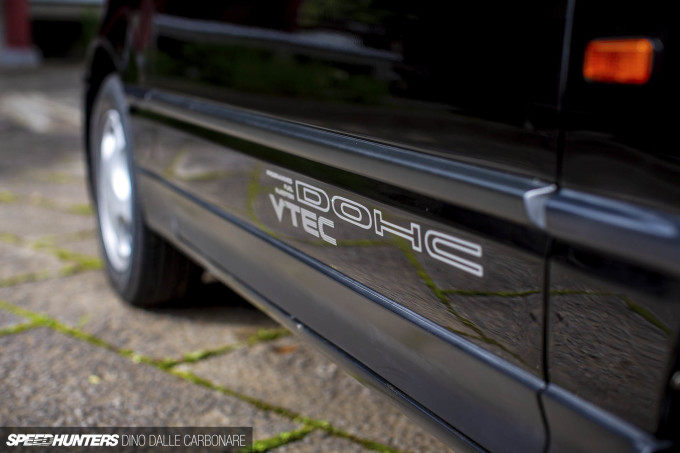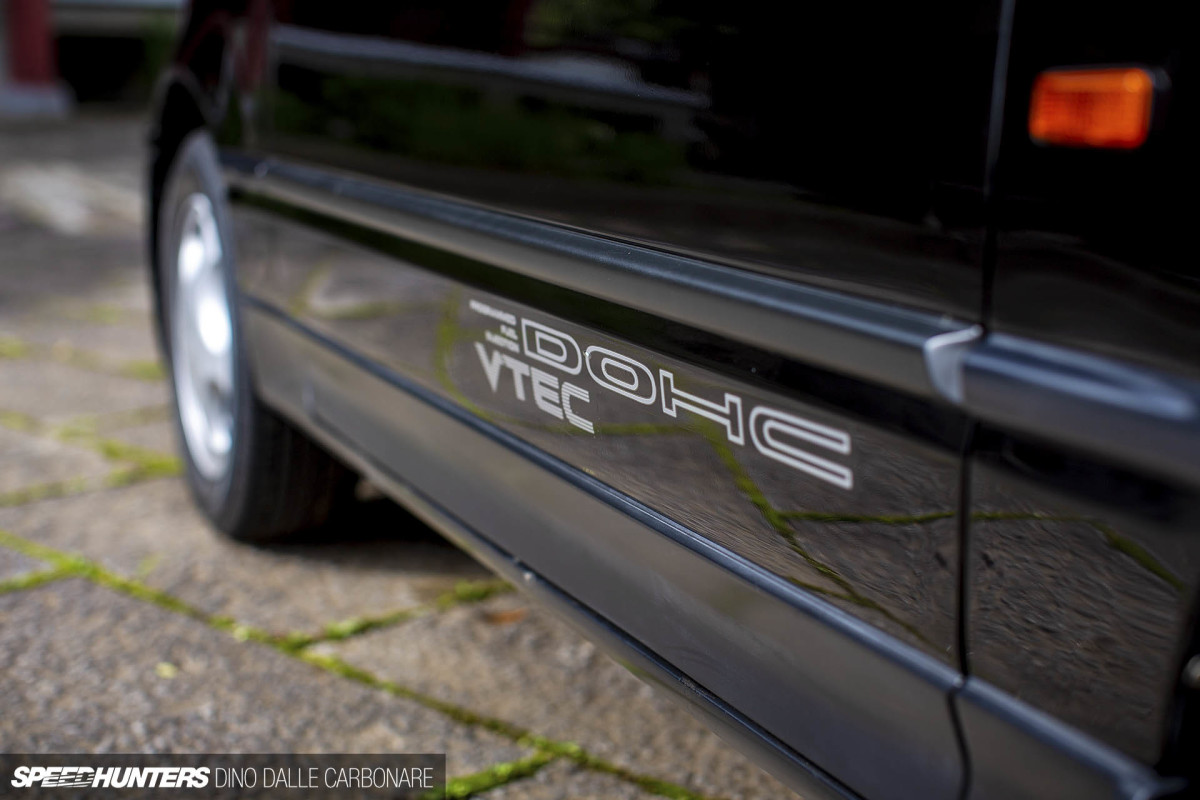 Miguel then had to source original exterior window seals and other trim and detail pieces, including the 'DOHC VTEC' stickers that run along the lower sections of the doors. With much of Honda's spares inventory for this model depleted, there's a lot of competition for NOS (new old stock) parts when they surface on places like Yahoo! Auctions, and owners will pay premium prices for the hardest-to-find stuff.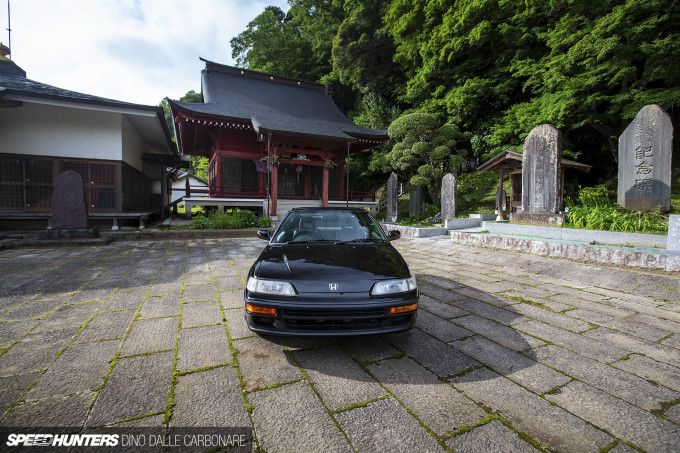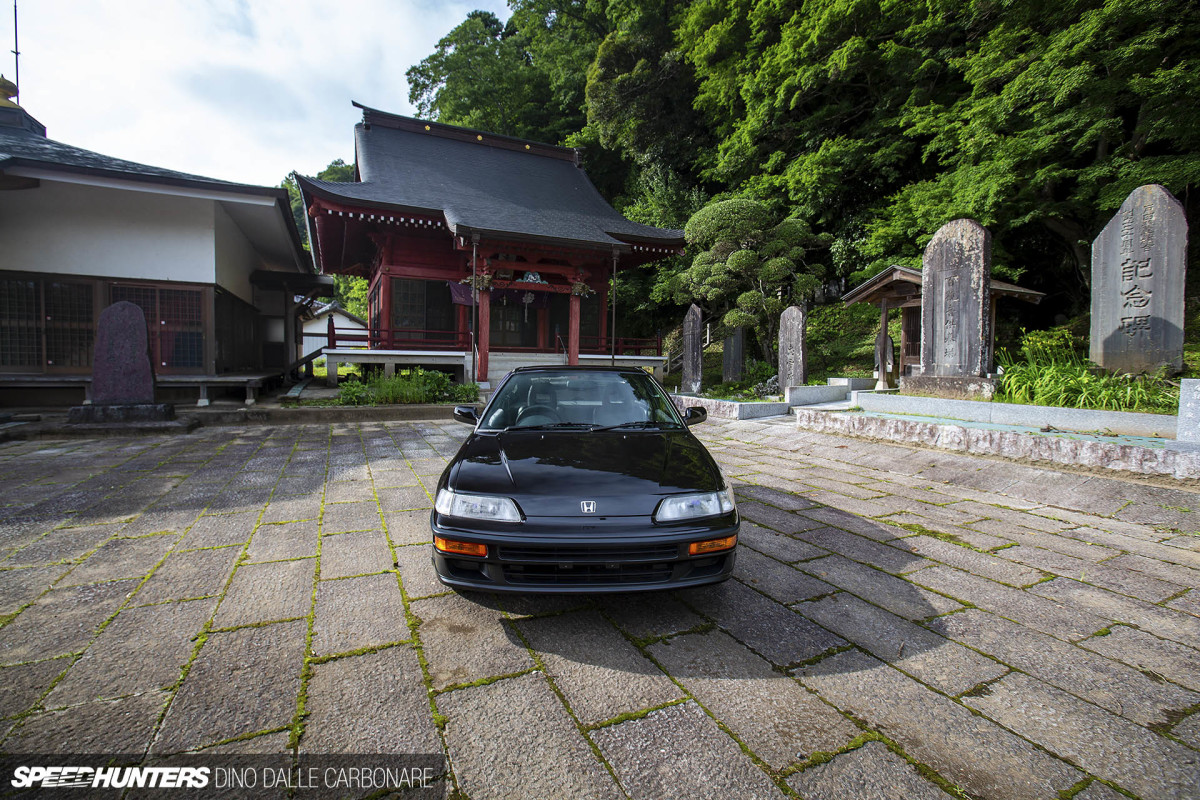 As I walked around the CR-X, I found its size almost comically small.
This particular car has a fixed glass roof which was only available in Japan, as well as a dealer option 'CR-X' decal for the rear hatch glass. In total '80s style there's also a manual pull-out antenna that extends from the driver's side A-pillar.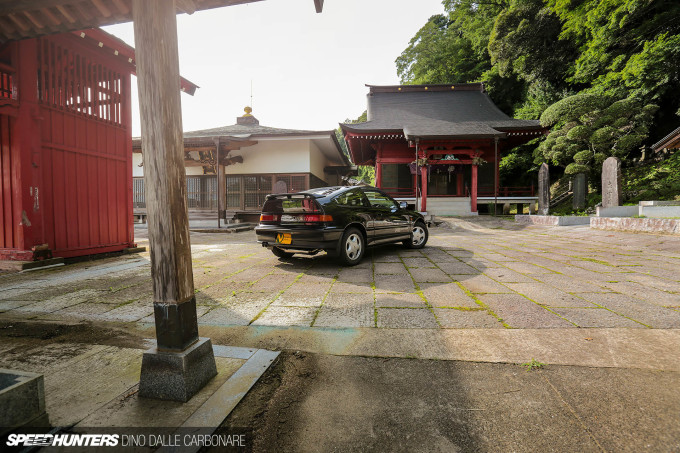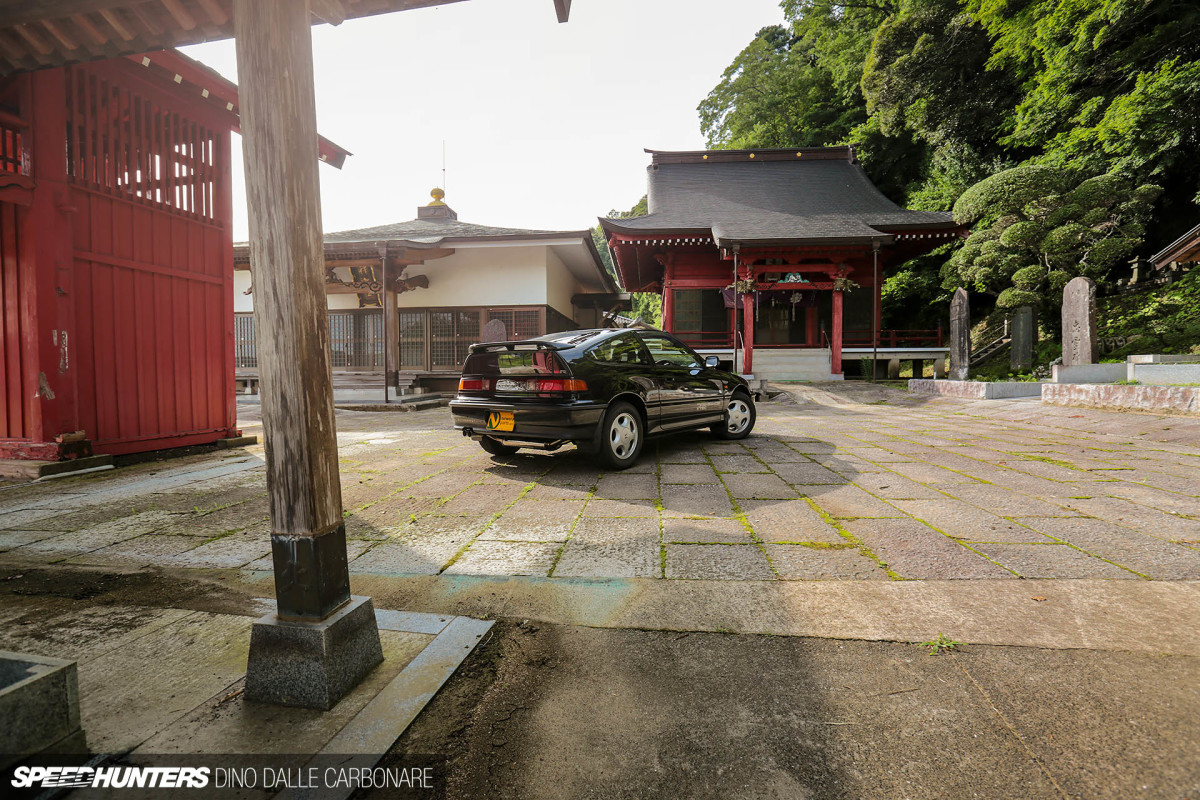 The truncated rear end is what makes the CR-X one of Honda's most easily recognizable modern classics, with the clear secondary glass aiding in rear visibility. It was a design trait that was integrated into more recent models, including the first generation Insight as well as the electrified spiritual successor of CR-X, the CR-Z.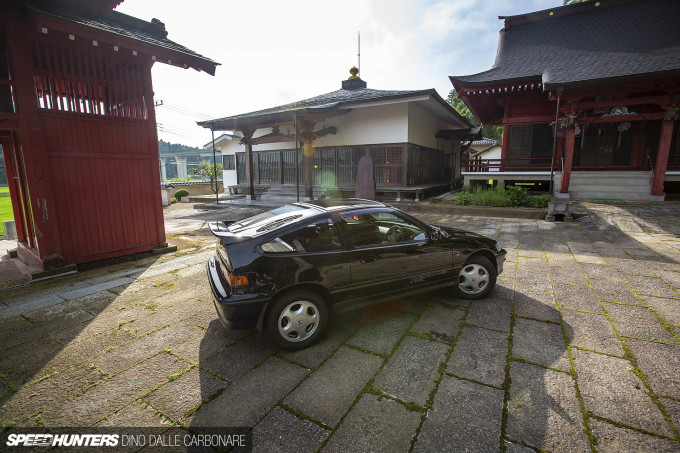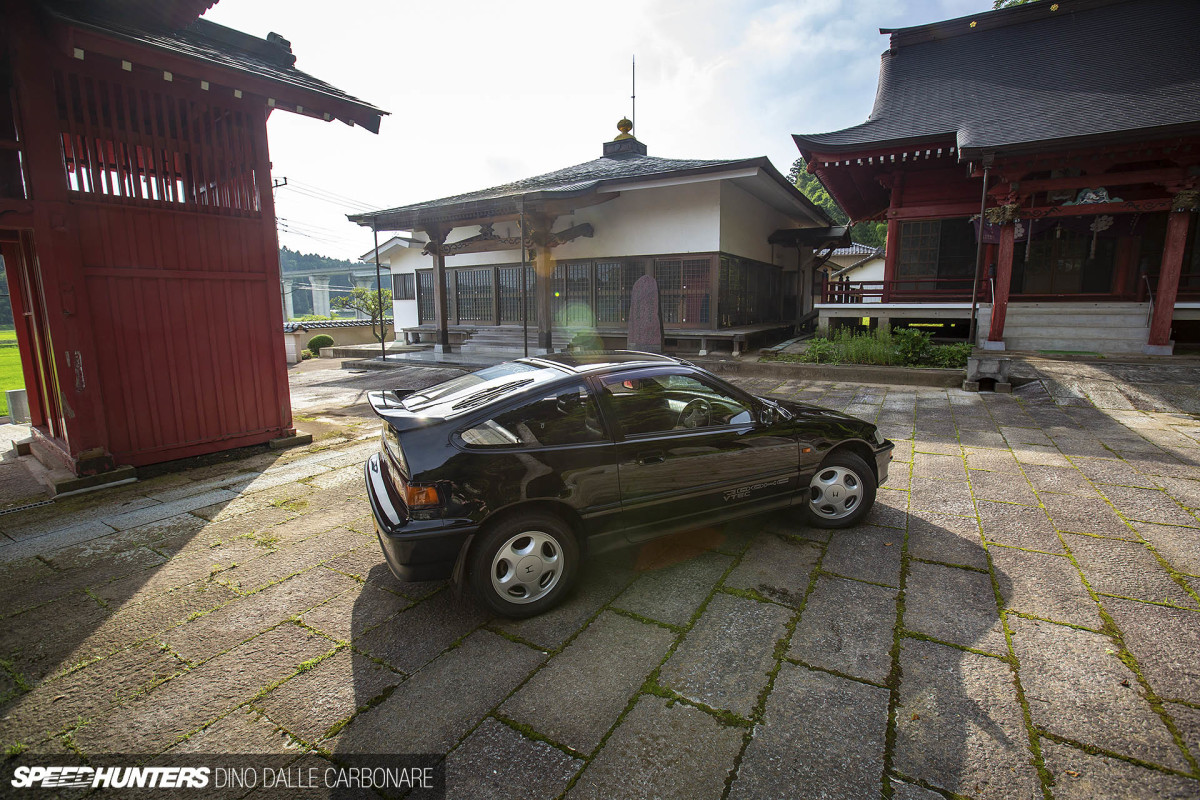 And in SiR guise with the hatch spoiler, it looks even more purposeful.
After attempting to digest the new FK8 Civic Type R for a good year now, it's obvious where Honda needs to look for inspiration. It's right there in front of them in the Honda Collection Hall at Motegi.
Enough Power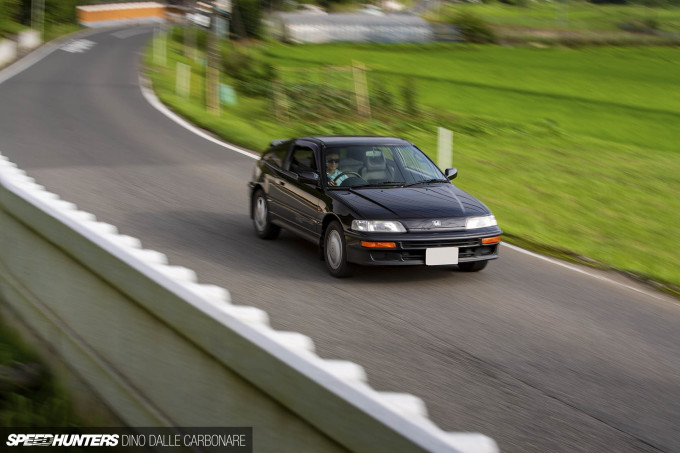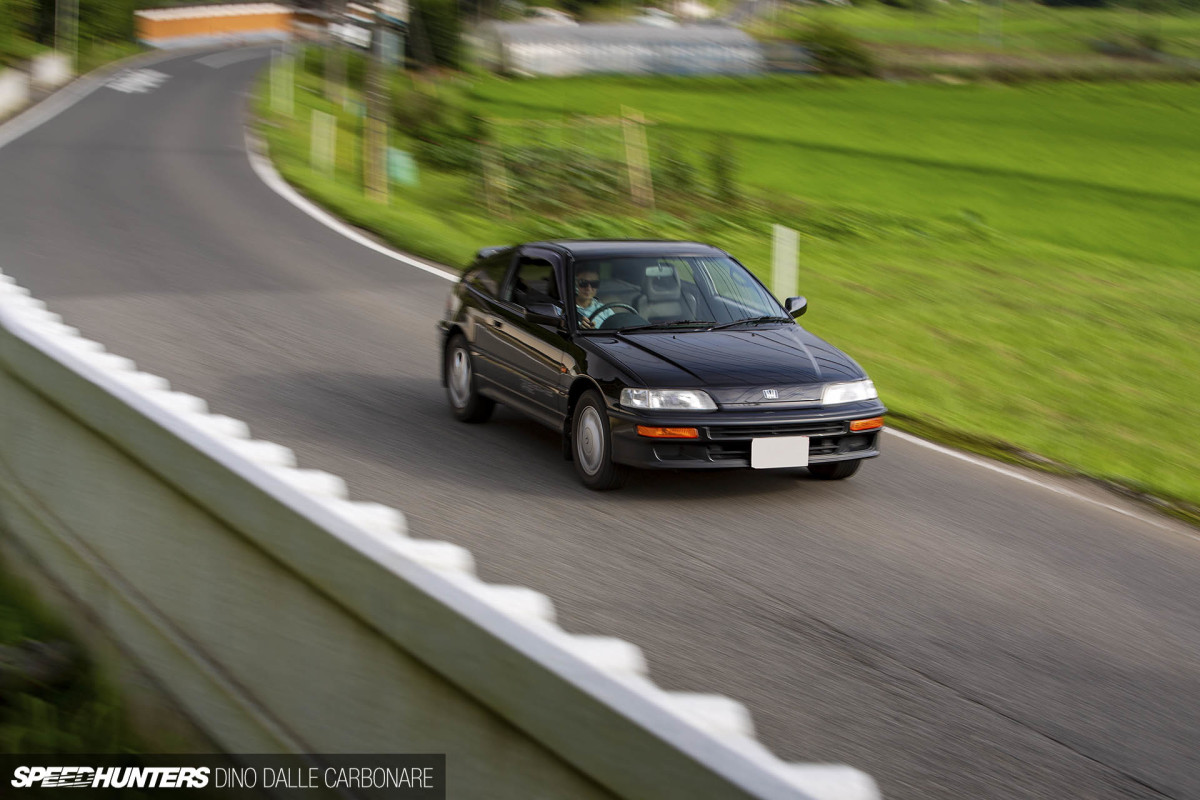 Right, so the performance.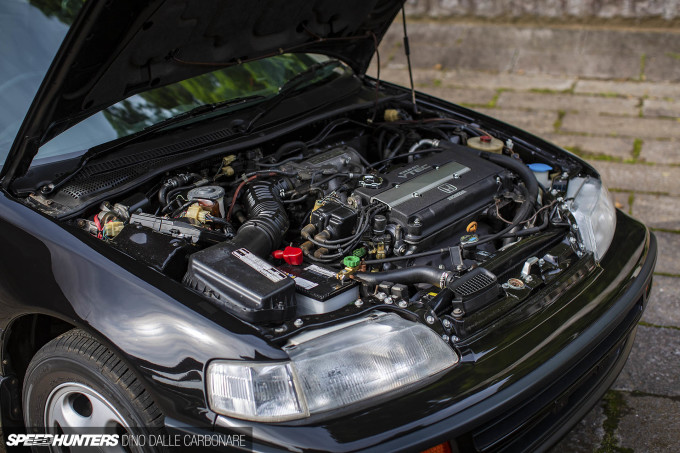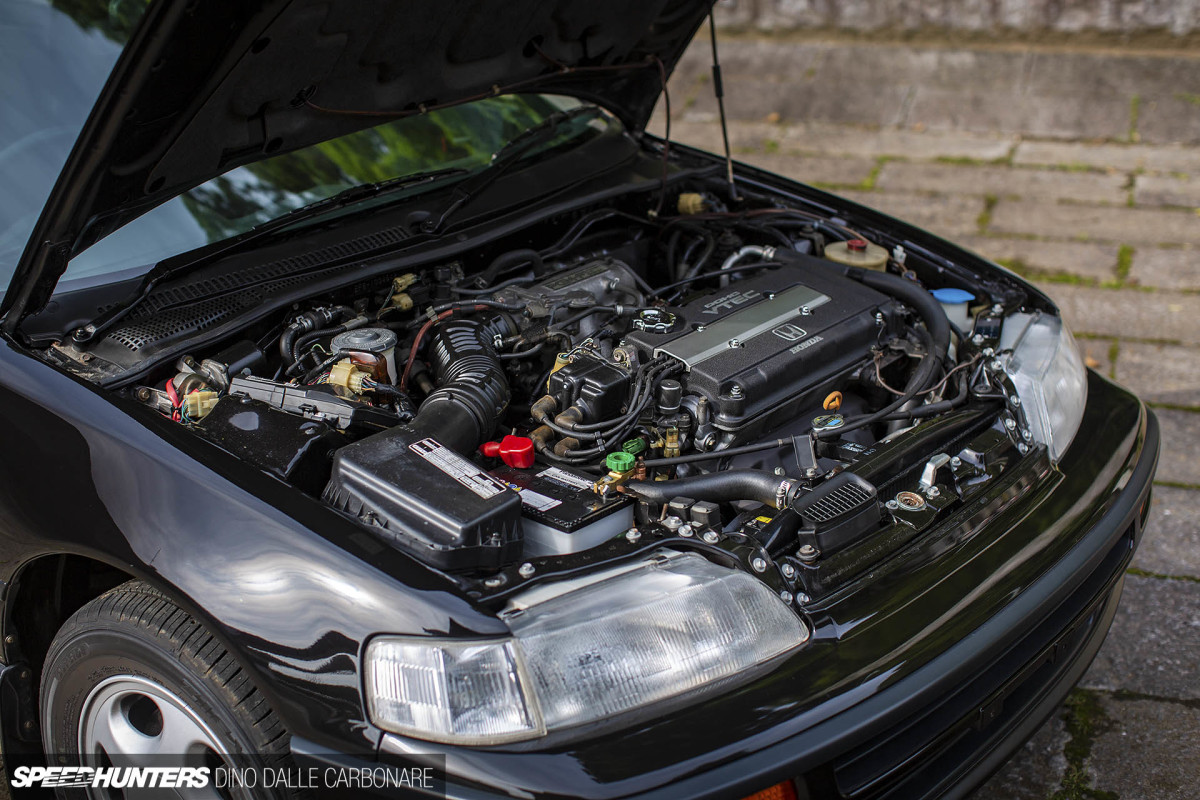 The US-market CR-X never got the SiR's DOHC VTEC B16A engine, but Europe did in the 1.6i-VT variant, albeit 10hp down on power compared to the 158hp (160PS, so 100PS per liter) JDM machine.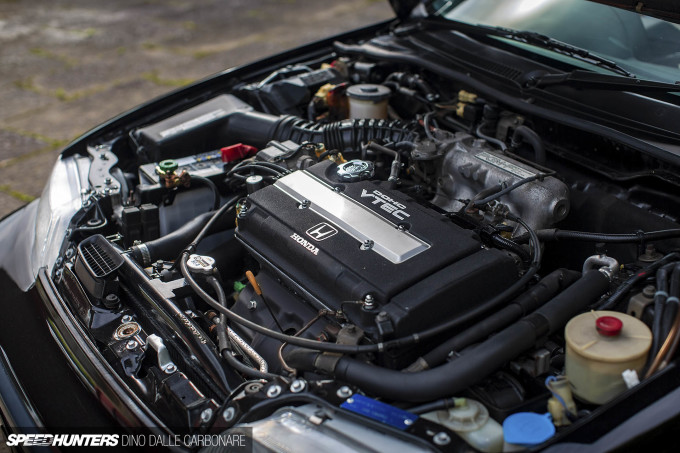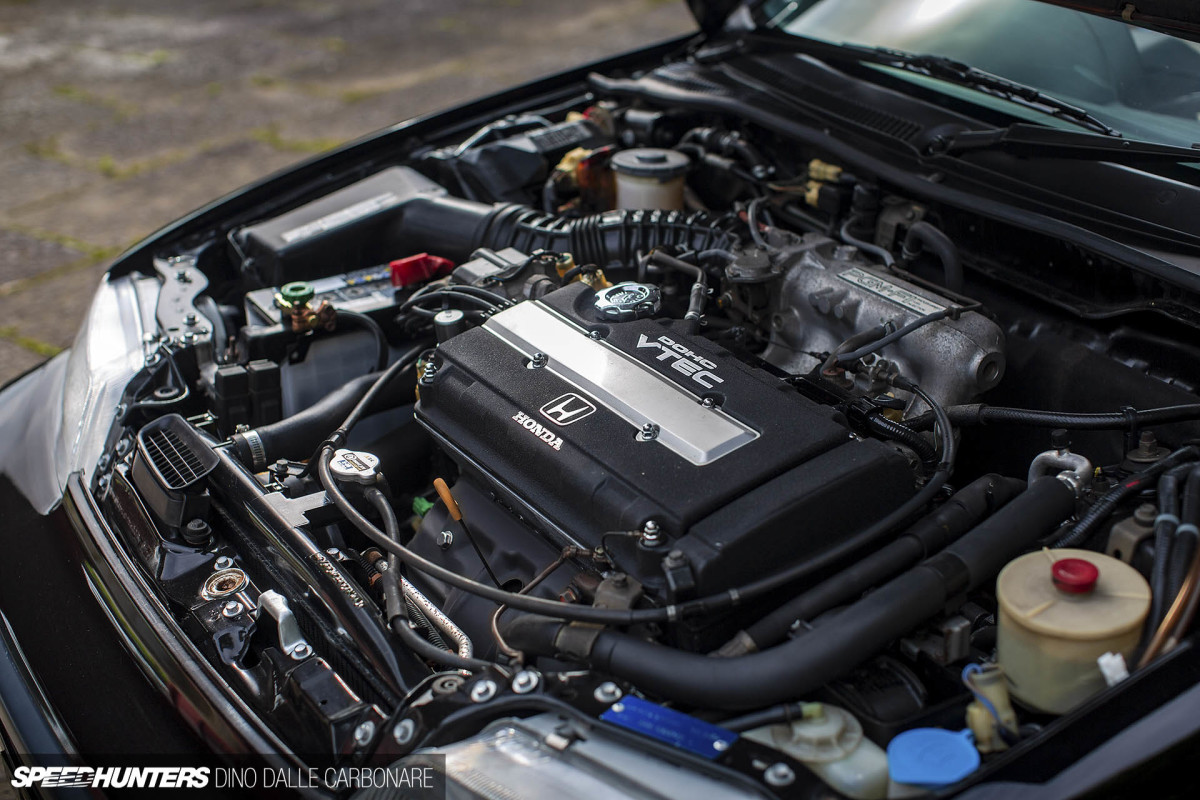 Everything in the engine bay is stock; the only thing that was addressed was the aged crackle paint finish on the engine cover which Miguel brought back to its former glory.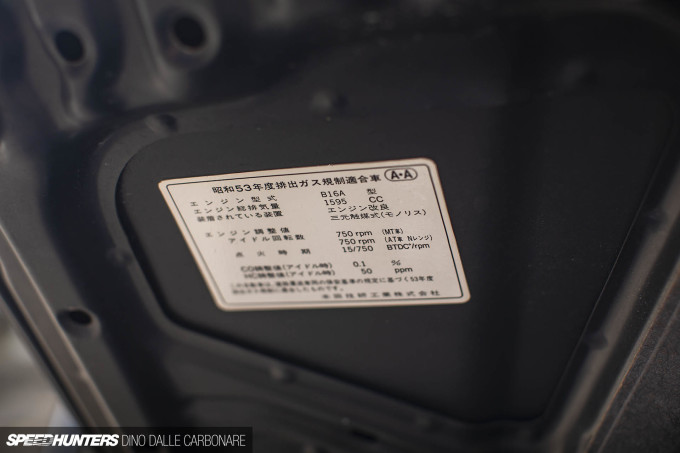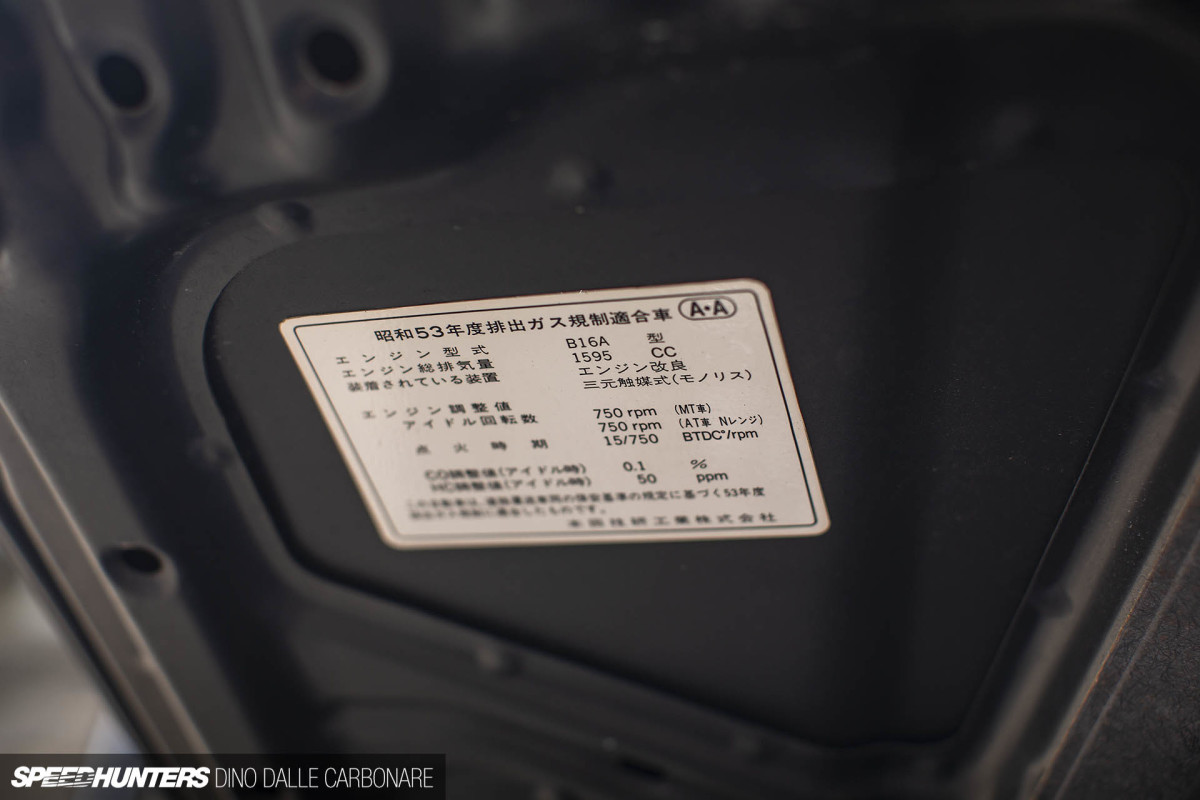 I was impressed with just how pristine and complete the car is, right down to the engine/emissions sticker on the underside of the hood. It's interesting to note that it only had to conform to 1978 emission standards.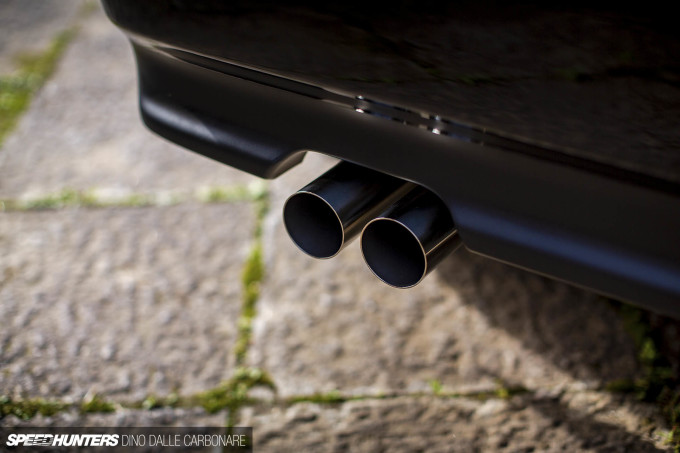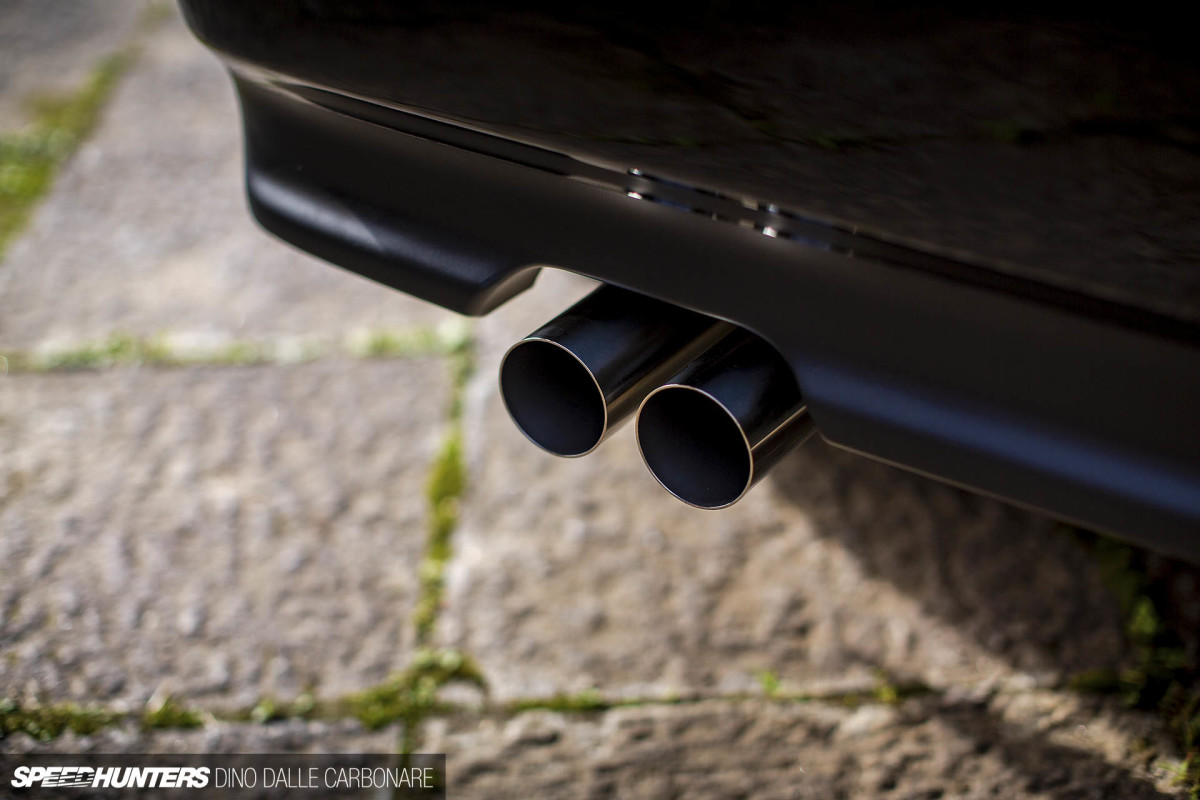 The exhaust's back box is the only part that isn't stock, but the design of the twin pea-shooter tail pipes is a lot like what the car came with from factory, so it made sense to retain this minor alteration.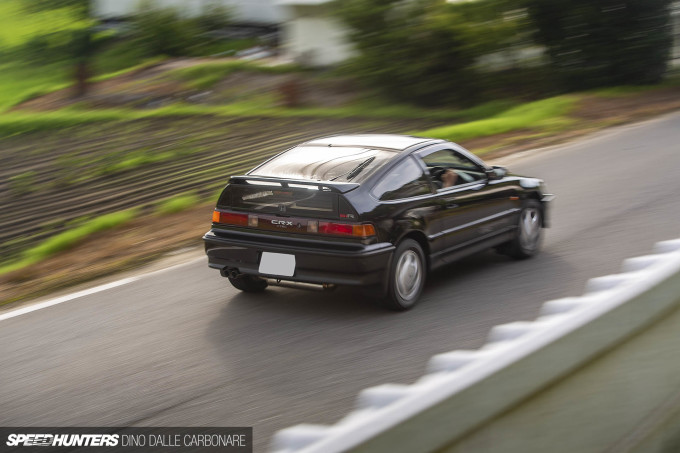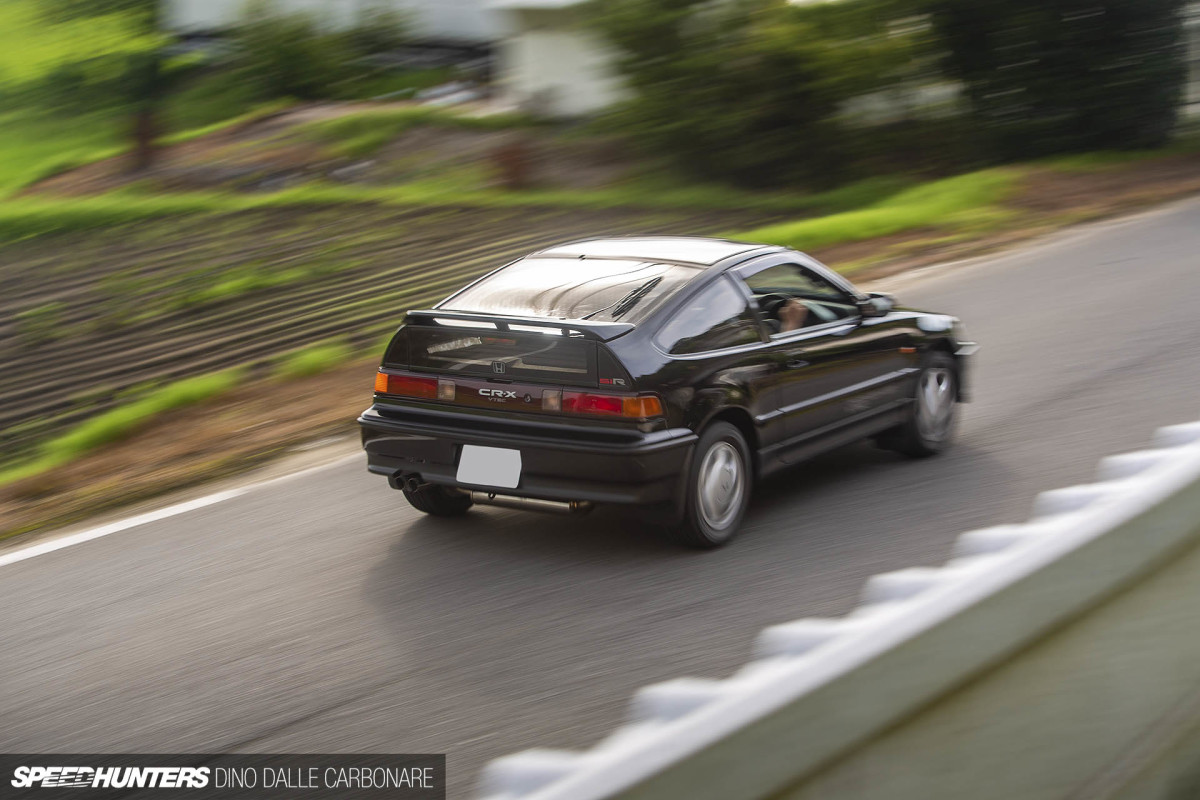 Out on the open road the SiR brought me right back to the legendary hot hatches of '80s that my generation grew up drooling over. To that it adds the unique feel of a high-revving Honda four-port engine and the cool on/off way in which the secondary intake cam lobes engage on the VTEC system.
I walked away from this car refreshed; it confirmed all my suspicions about modern cars, the main one being that satisfaction has been replaced by effectiveness. Technology has helped refine and hone sports cars into potent weapons, but it's come at the expense of driver involvement.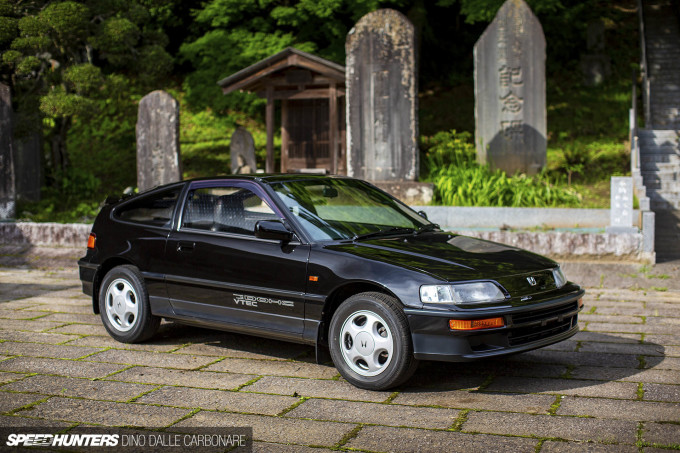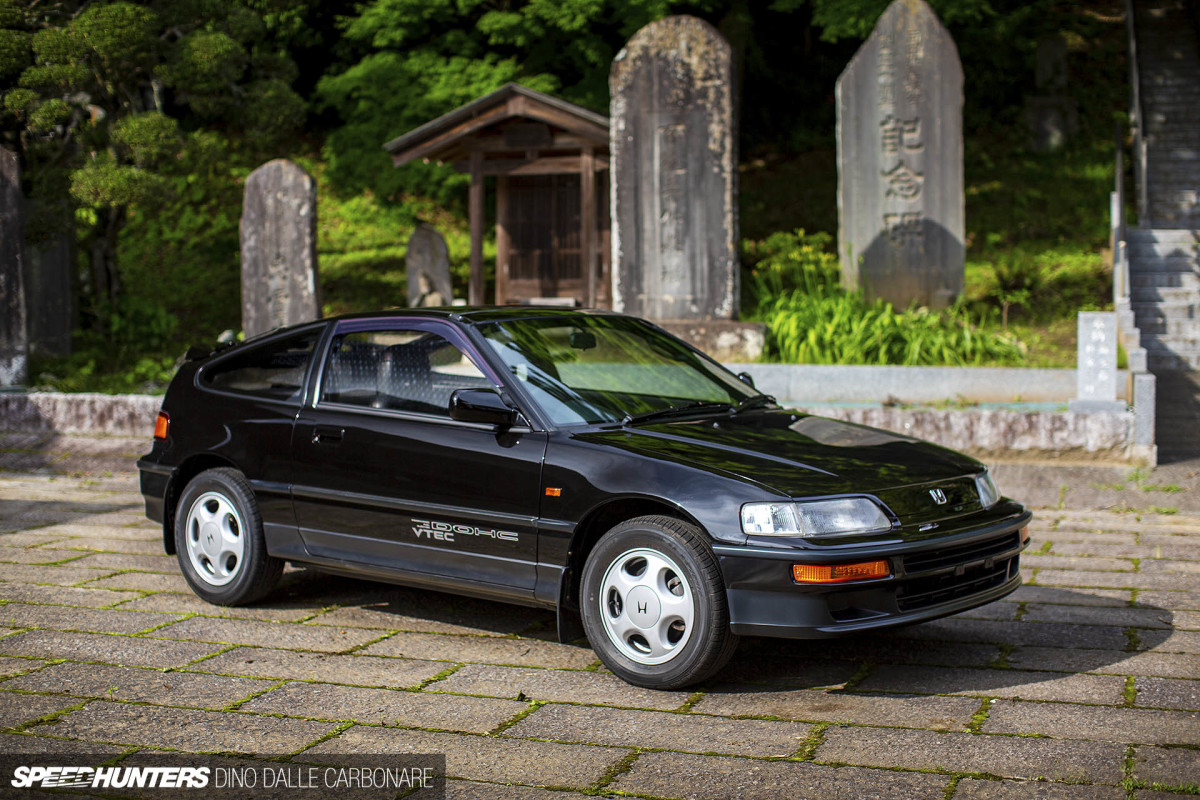 I'm still trying to work out if this is the best sentiment to take away from it all. There's a quality here that makes you feel like you are 18 again, and with that all the memories of having fun in cars at a young age come flooding back.
Getting Down To Basics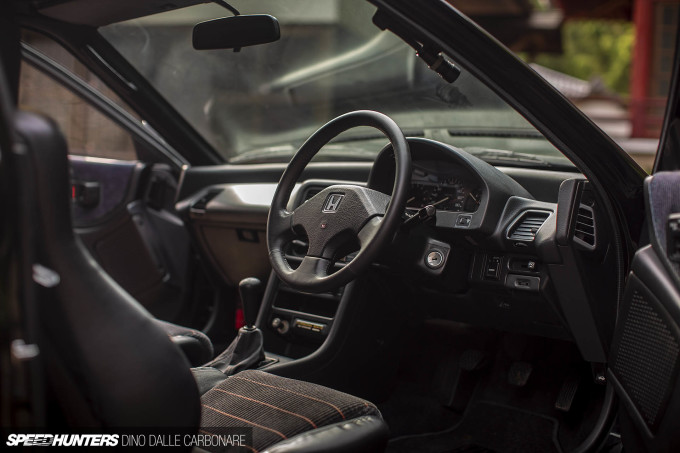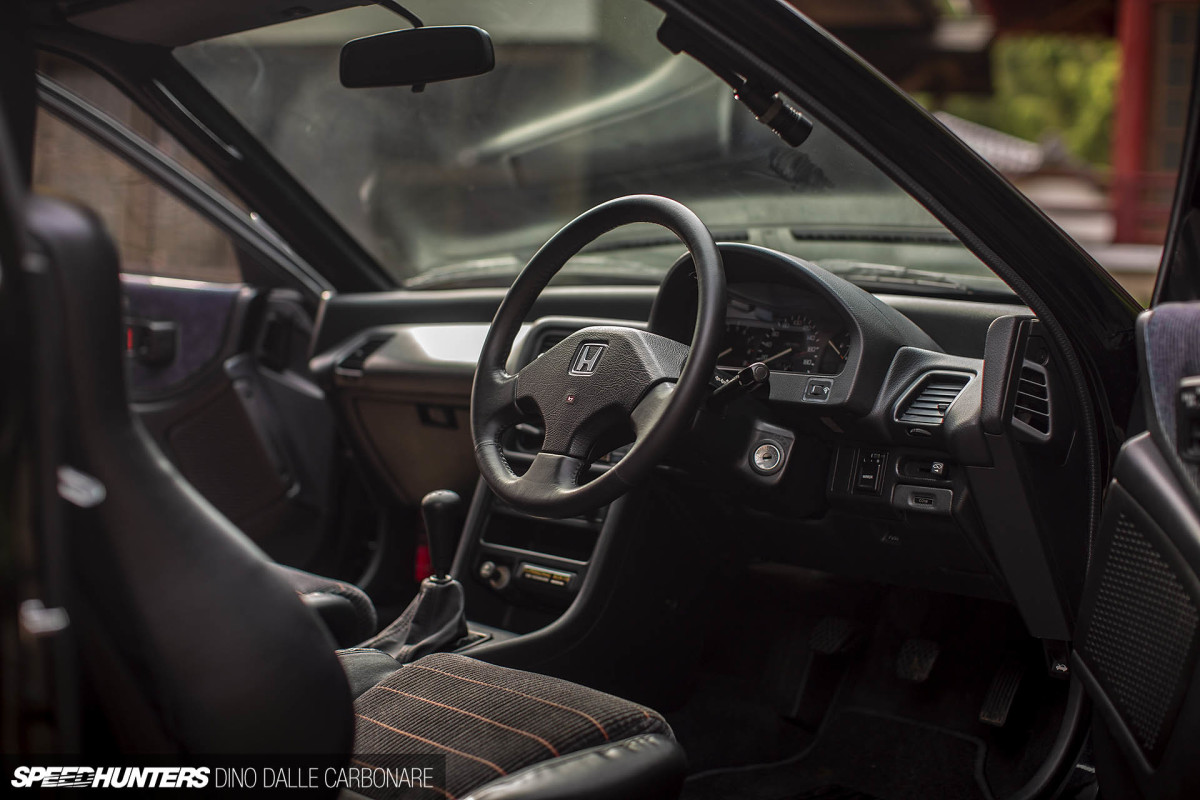 While we ponder that, let's take a look at the SiR's interior.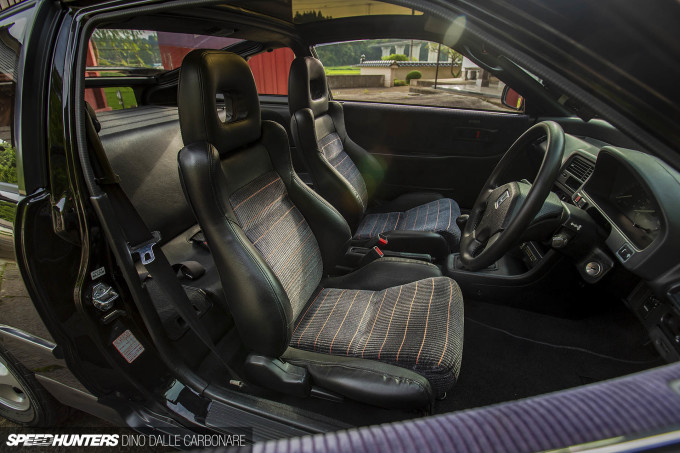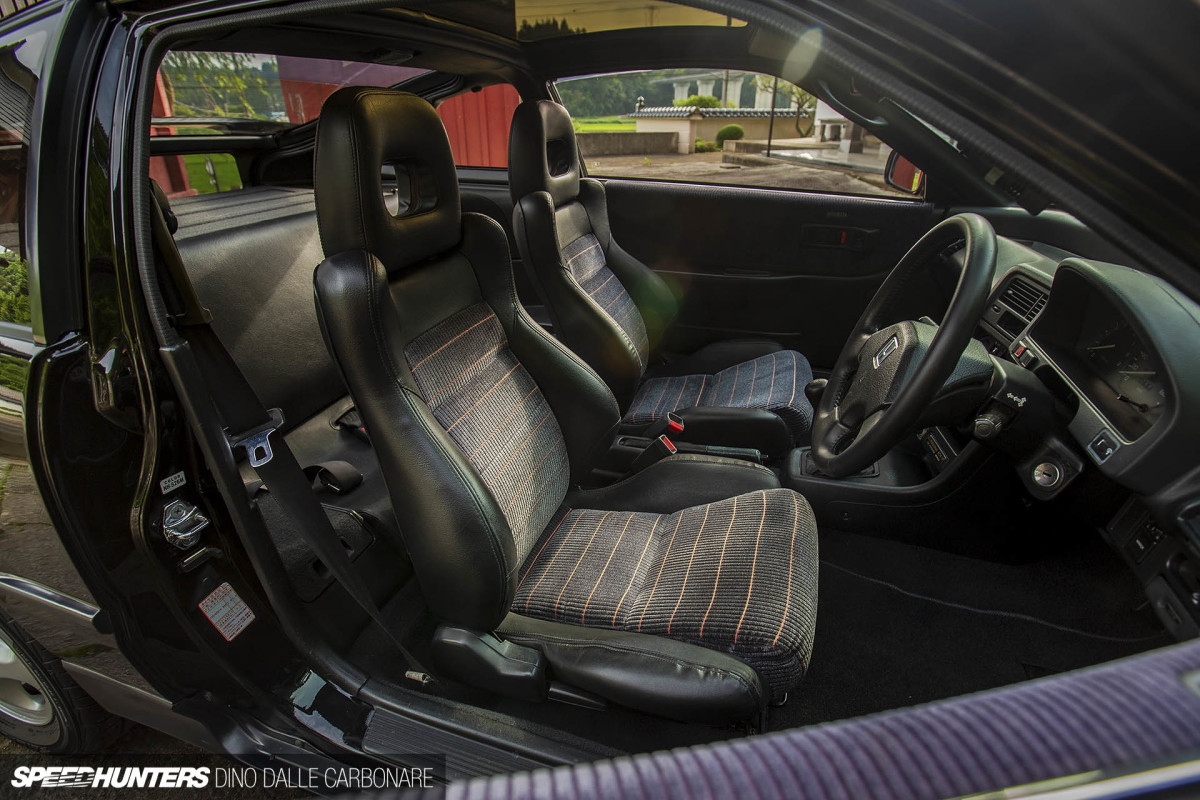 The Japanese variant of the car sported these half leather seats with velour center inserts.
These were one step down from the leather seats found in the European 1.6i-VT models, but since leather tends to age and degrade quite visibly these remain the more sought after option. Plus, when you actually drive seriously I'd argue the center fabric holds you in tighter and doesn't make you slide around as much.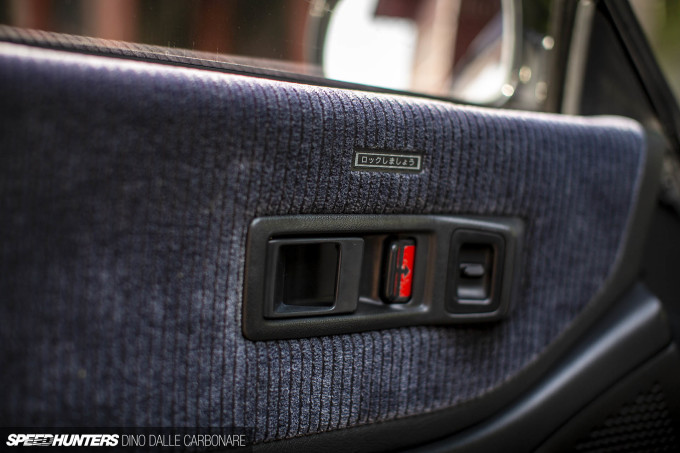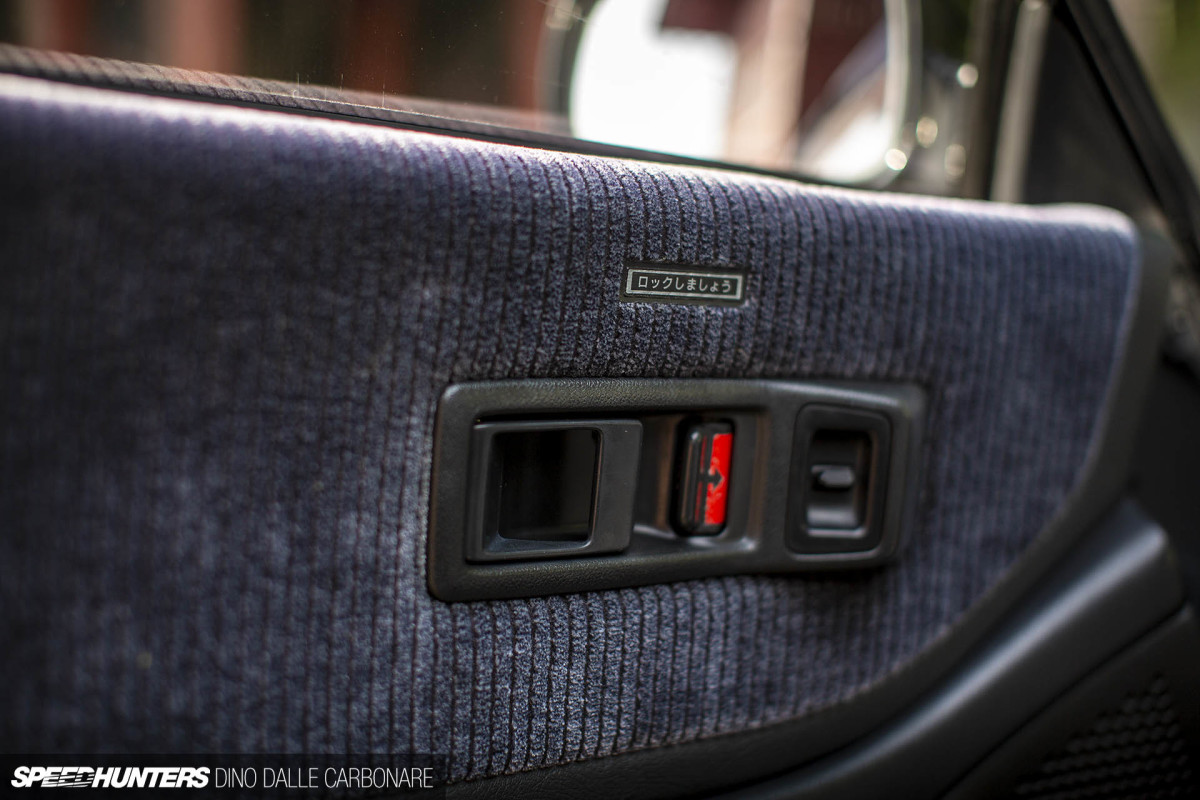 I really liked the Japanese writing on the door trim which translates to 'let's lock.' It's so Japanese, politely reminding occupants to be safe, and really fits in with the era of the car too.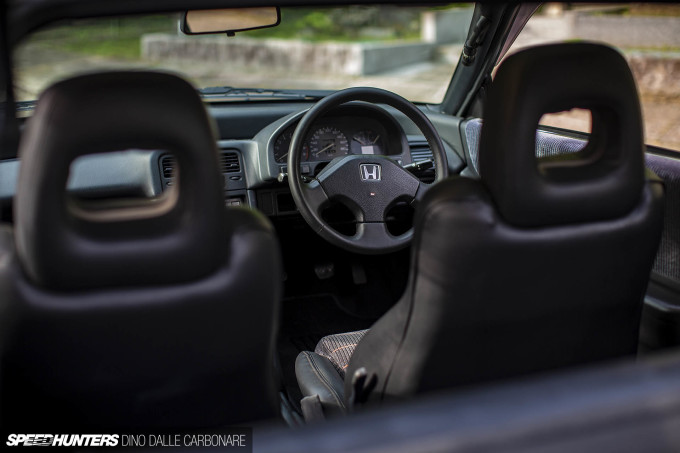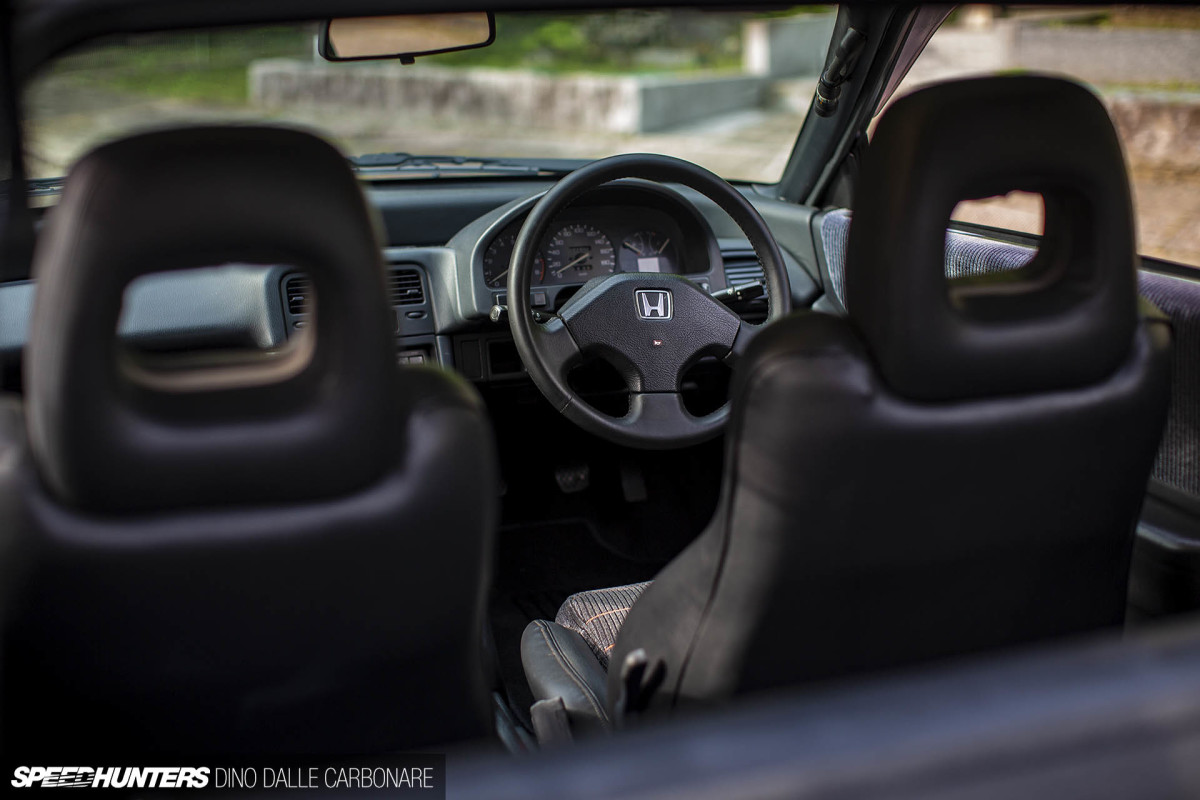 The good thing about not going overboard on interior design is that three decades after it was conceived (the first EF-series CR-Xs appeared in 1987) you've got a cabin that still looks decent enough in the current day and age. This car even has the manual A/C (there was an optional climate control version available) and the original JVC/Gathers tape/radio head unit.
There are also a pair of rare JDM options on this car, including Honda's 'Personal Box,' a replacement felt-lined tray if you opted for the non-smoker pack. In 1989 everyone smoked in Japan so this is quite a rare item. And then there's the map reading light mounted on the A-piller. Man, the '80s were so great!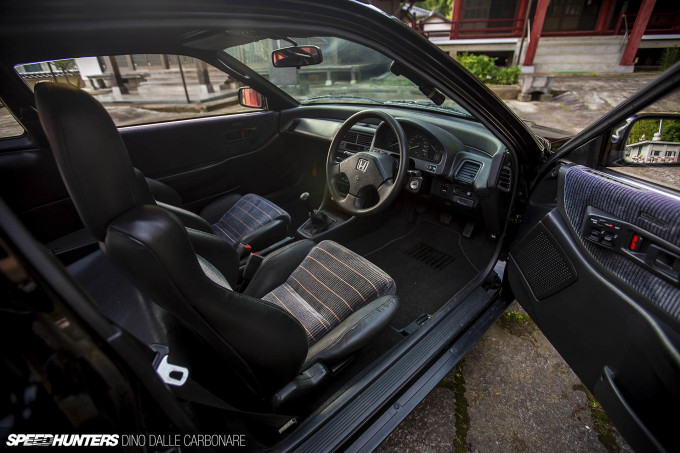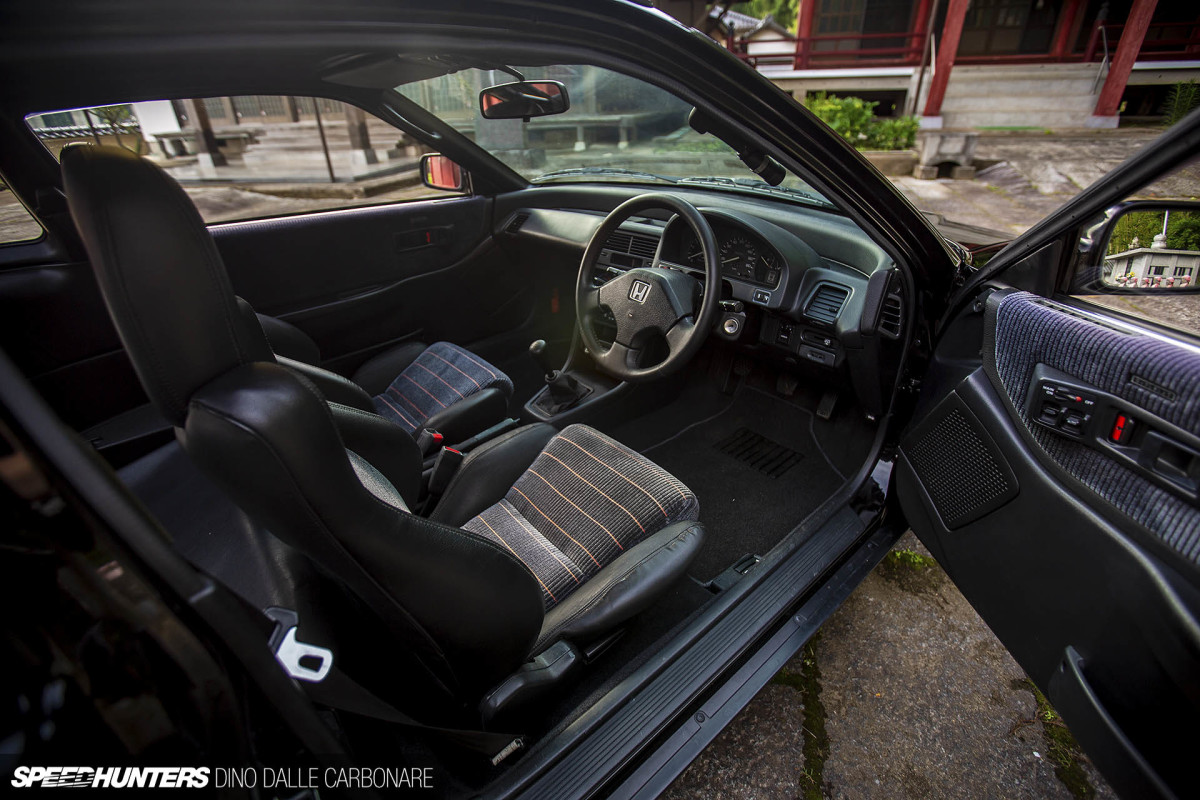 The rear seat is nothing more than extra space which you can use as additional storage; there's no way any adult would be able to sit back there for any extended period of time.
Under the parcel tray there's a decent amount of trunk space, and if you fold the rear seat back down I'm sure you'd have no issues fitting four spare track wheels and tires for a day at Honjo or Mobara.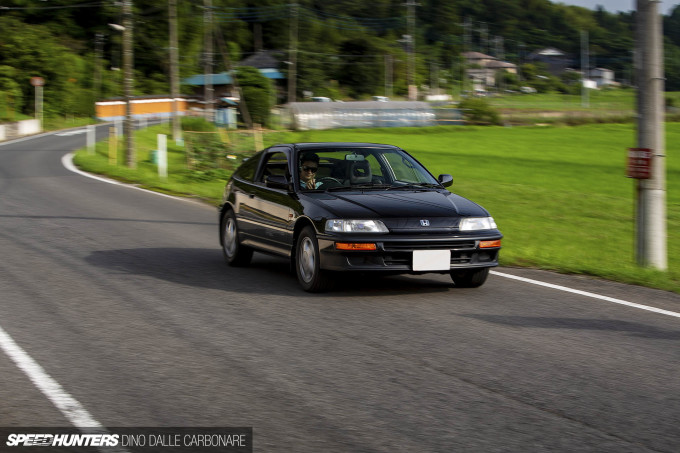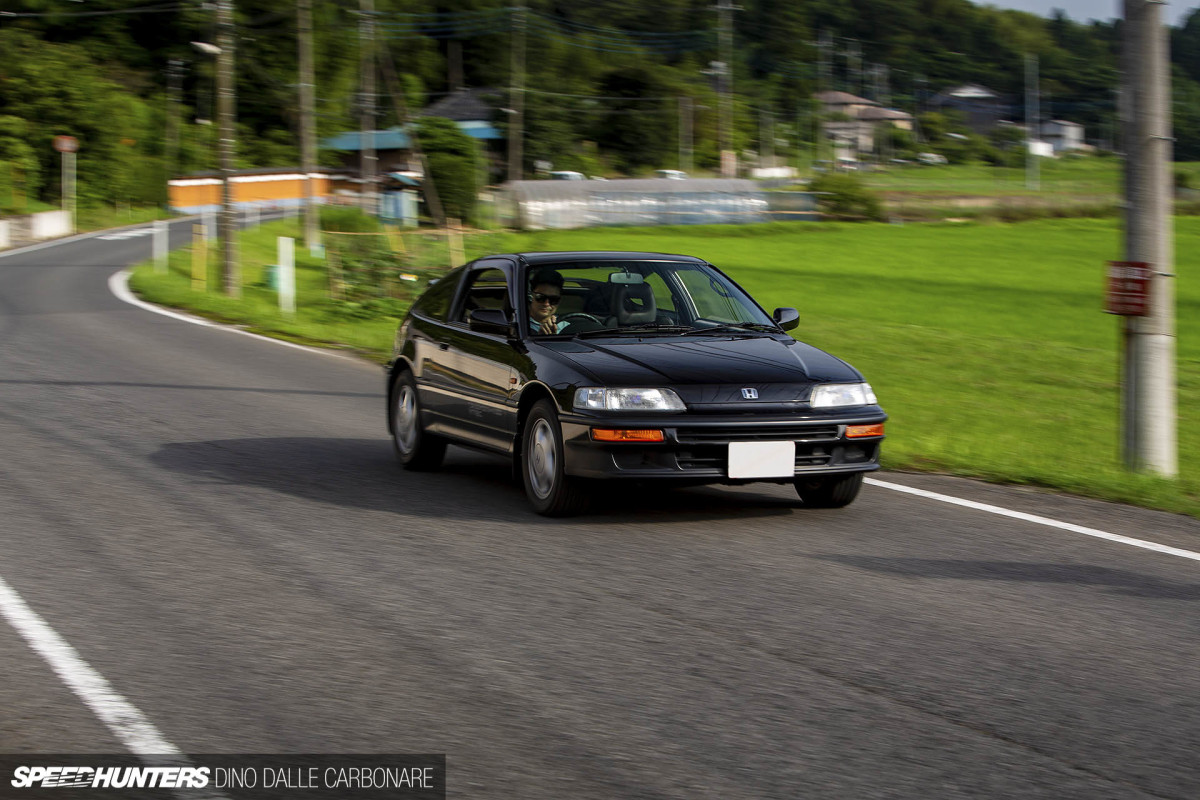 I'm very glad I got the chance to not only drive a stock CR-X, but an SiR, as it's a car I've always liked, but for one reason or another never had the opportunity to experience from the driver's seat before.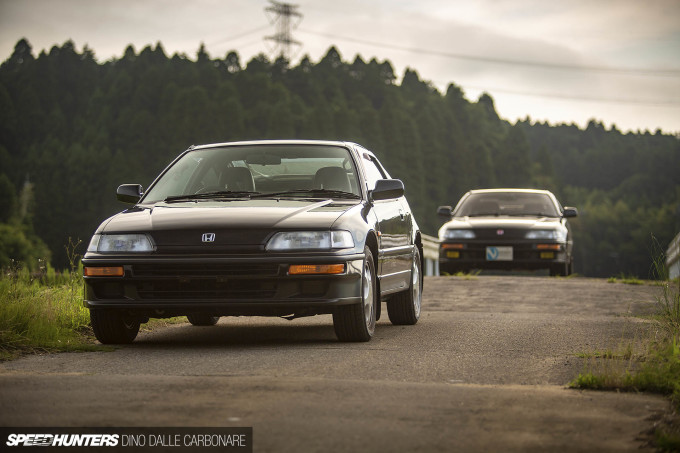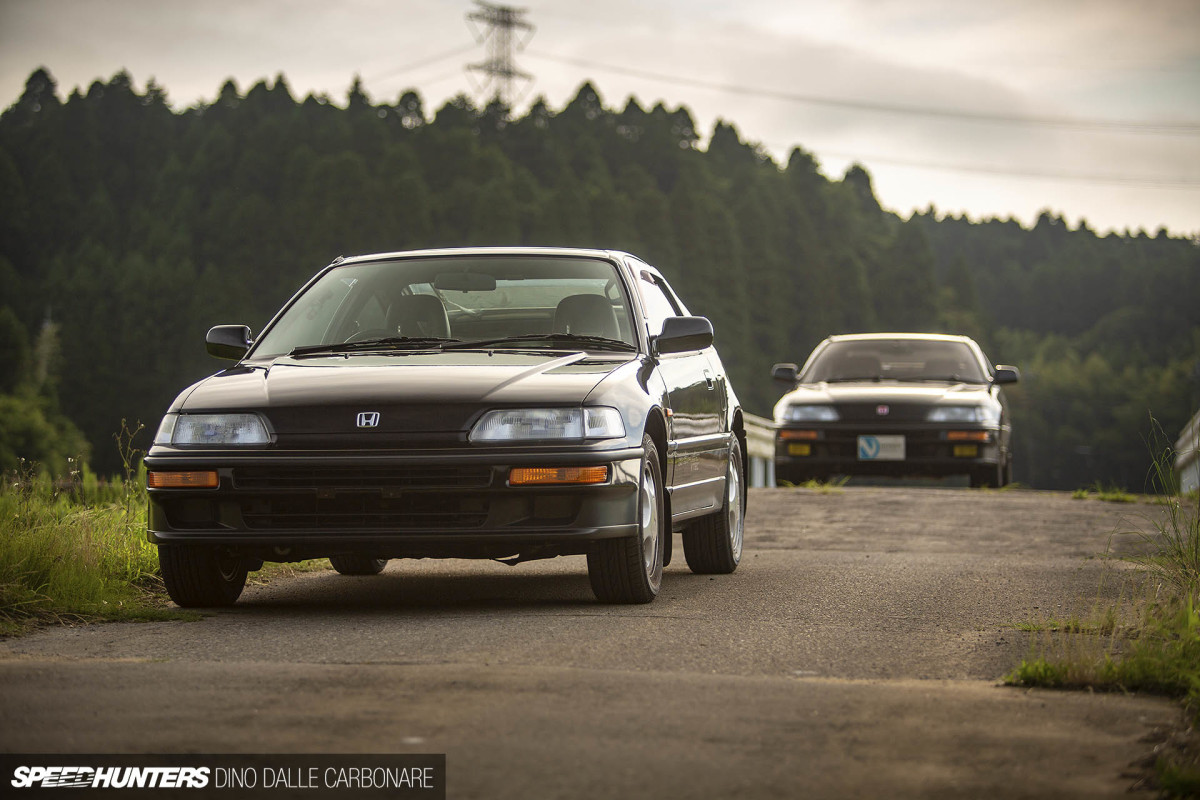 But most of all, it was a little taste of what was to come.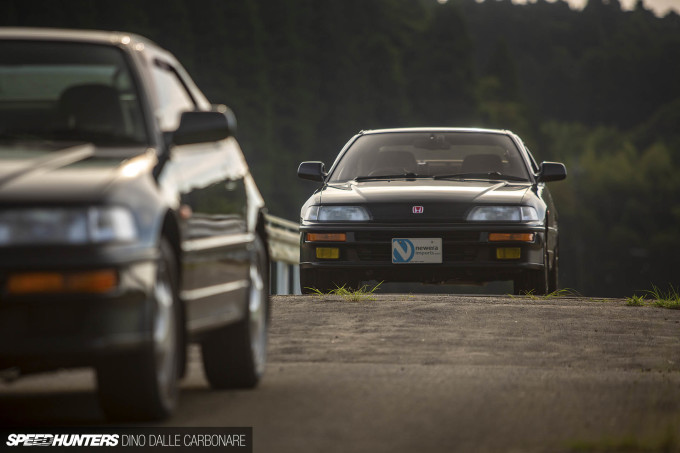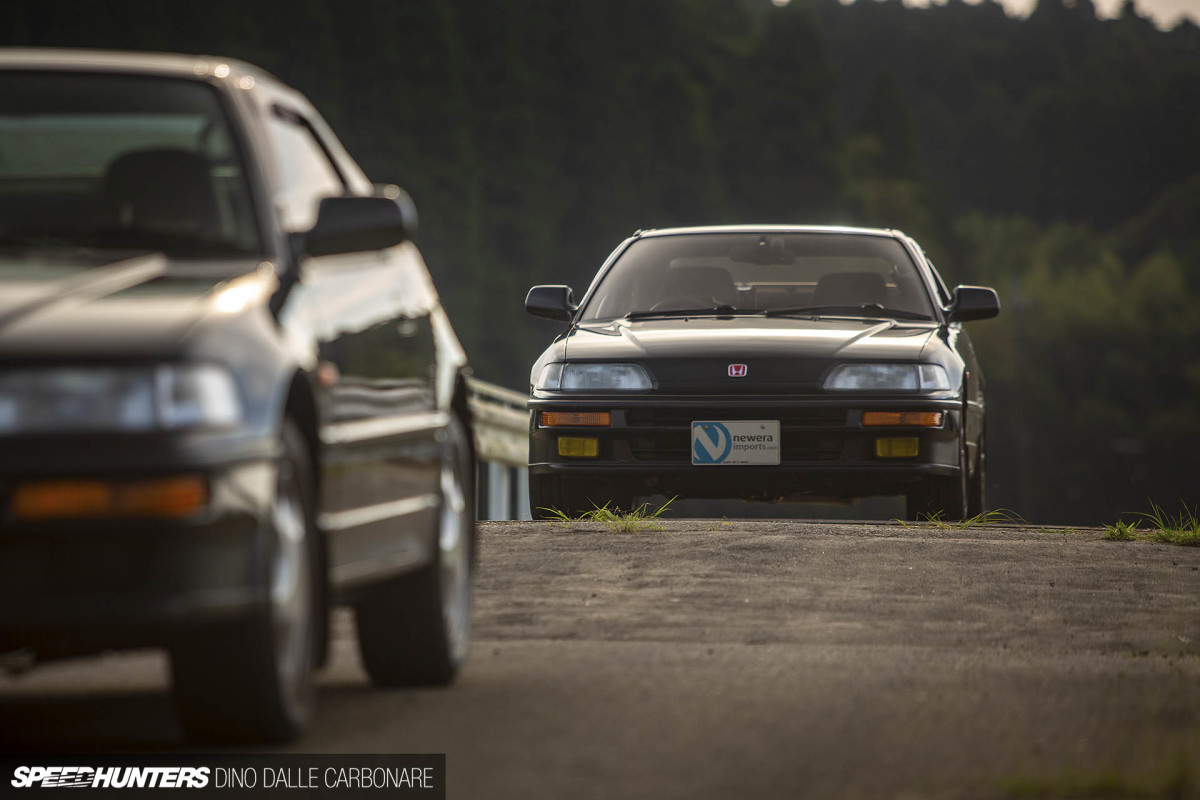 Miguel's own CR-X builds on the original base to create something special with a little more power and a little more involvement. It wears a red Honda badge because it's as close to what a Type R model would have been if Honda had ever made one with this chassis.
I seriously cannot wait to pick it up.
Dino Dalle Carbonare
Instagram: speedhunters_dino
dino@speedhunters.com