If there's one thing that 2018 has proven in Formula Drift, it's that it has been unlike any season that's come before it.
To put my bias on the table, I immensely enjoyed James Deane's domination in 2017, but 2018, so far, has been a completely different ball game. I wouldn't go as far as saying that Deane's presence alone has forced other drivers to raise their game this season, but it has definitely been a part of it. The addition and development of cars is certainly another factor.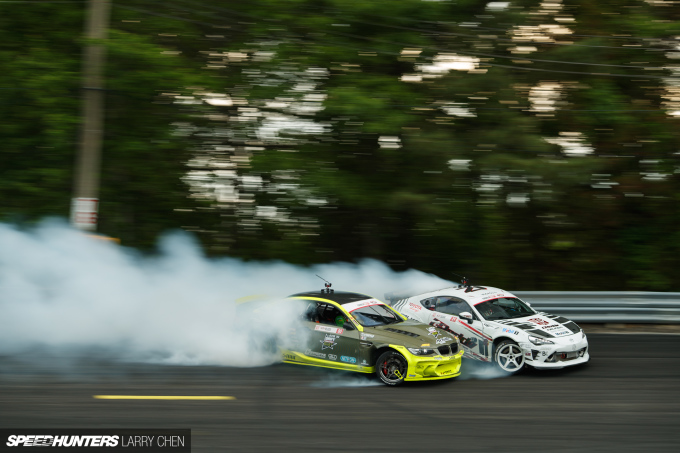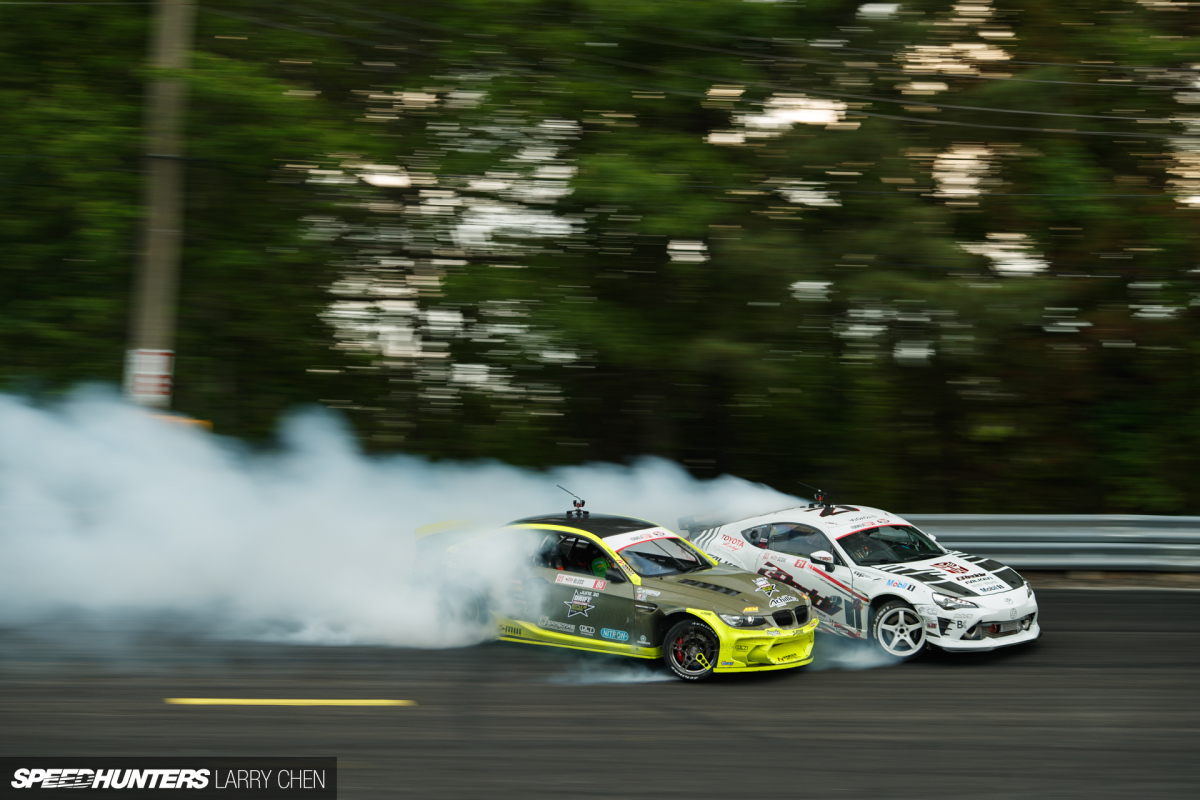 A perfect example was Kristaps Bluss' win in Atlanta last month, which highlighted the HGK Eurofighter's technical superiority over the rest of the grid, especially in the Latvian's hands. Watching the carbon-Kevlar BMW leave other very fast cars for dead up the hill and into the horseshoe at Road Atlanta was a serious eye opener.
However, Wall Stadium in New Jersey is a very different sort of venue to the Georgia race circuit, and it almost felt like the Eurofighter struggled to stretch its legs around the short, but deceptively steep, oval. Bluss would eventually come undone by Formula Drift veteran, Ken Gushi, who showed a surprising amount of aggression to eliminate him. The typically timid Gushi should definitely try this approach more often, as it suits him very well.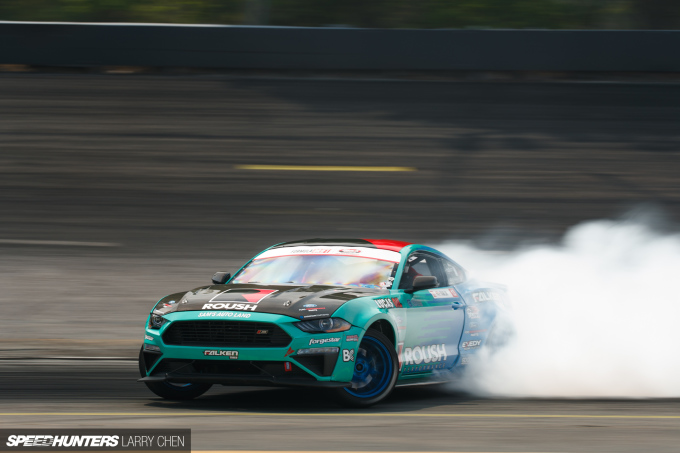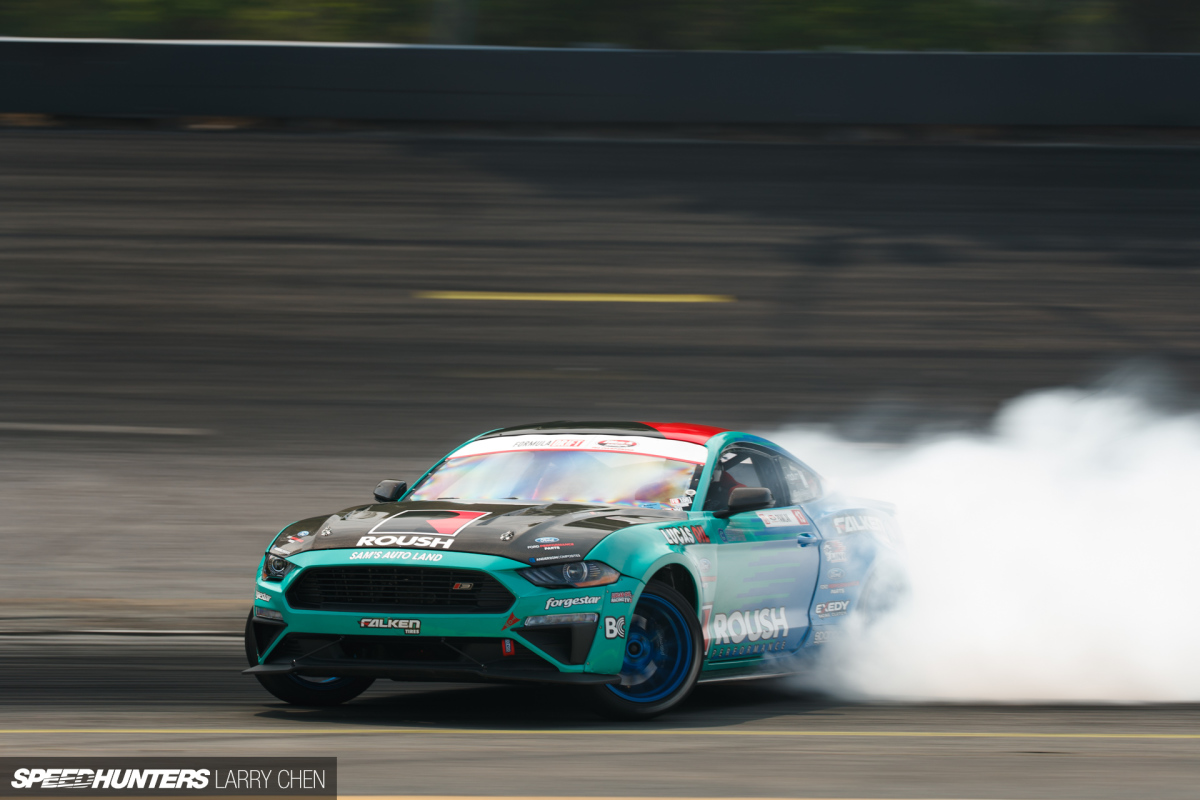 Justin 'JTP' Pawlak was a driver that sort of passed me by before last season. Another veteran of the series, I previously considered him as just the 'other' Mustang driver until I had the pleasure of watching him in person last year. Now, he's the Mustang driver for me.
For the second event in a row, he's qualified in first place and his driving is an absolute joy to watch. Never did I think that a car as large as a Mustang could be driven like a 4A-GE-powered AE86, but JTP has it nailed down. I wouldn't so much as say that the two are in perfect harmony, but more so that Justin has the ability to grab the car by the throat and force it to do what he needs.
The lowest step on the podium was his reward for a well fought weekend, but I have the feeling that the top step will be his sooner rather than later.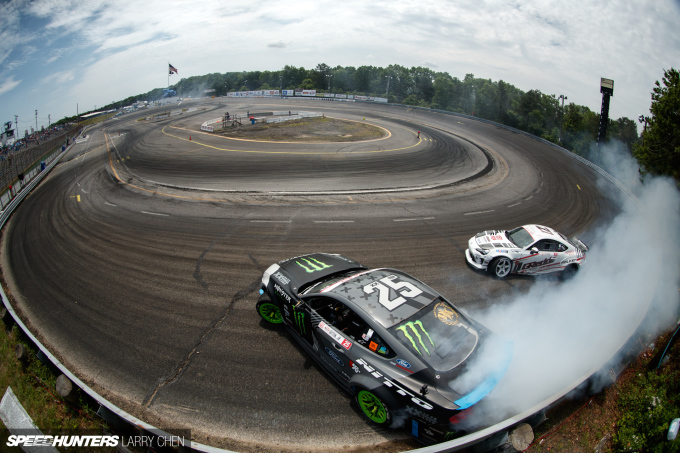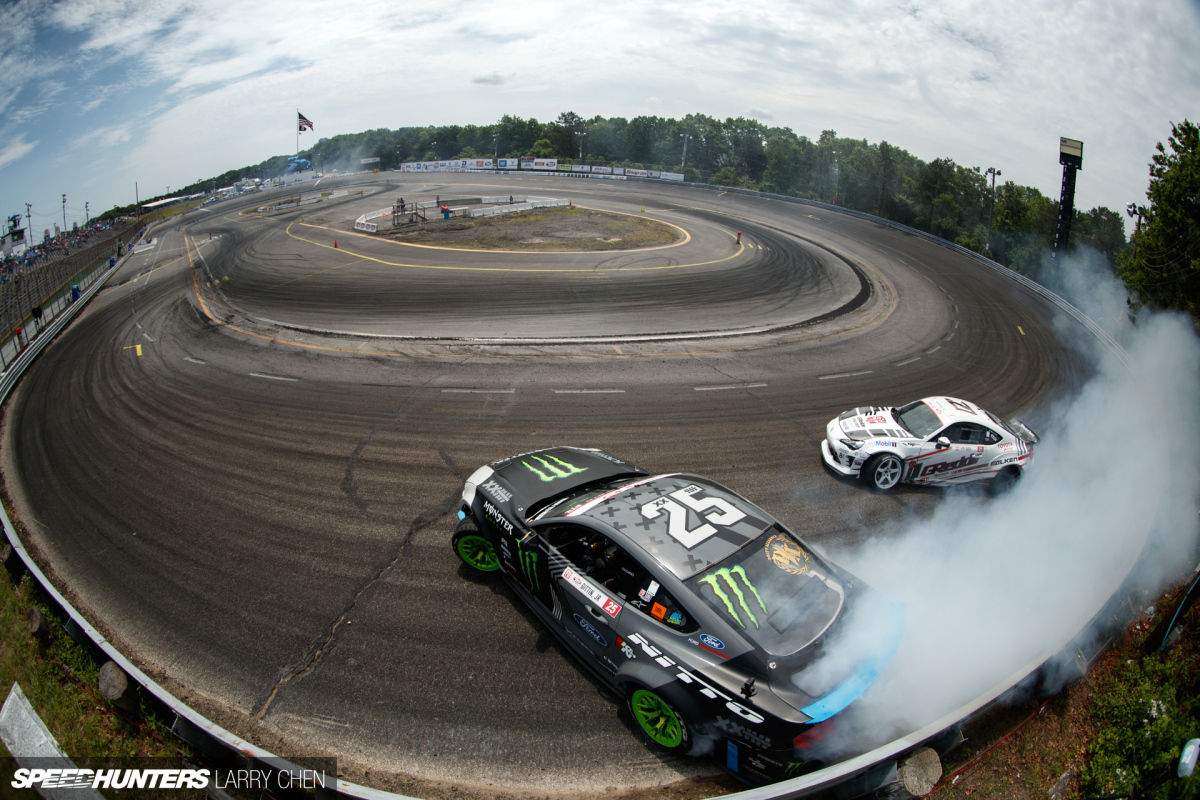 It's hard to talk about Mustangs and ignore the elephant in the room at the same time. After four rounds, both Vaughn Gittin Jr. and Chelsea Denofa sit outside the Top 10 in the overall Pro standings and some 190 points behind the championship leader.
All involved will be well aware that they're nowhere near where they should be, but with the level of experience involved in the team you can't help but think that this is only a temporary setback, and that they will beat these tough times eventually.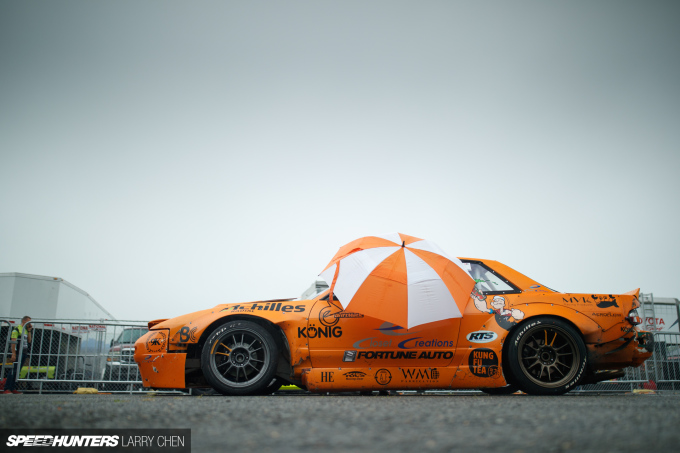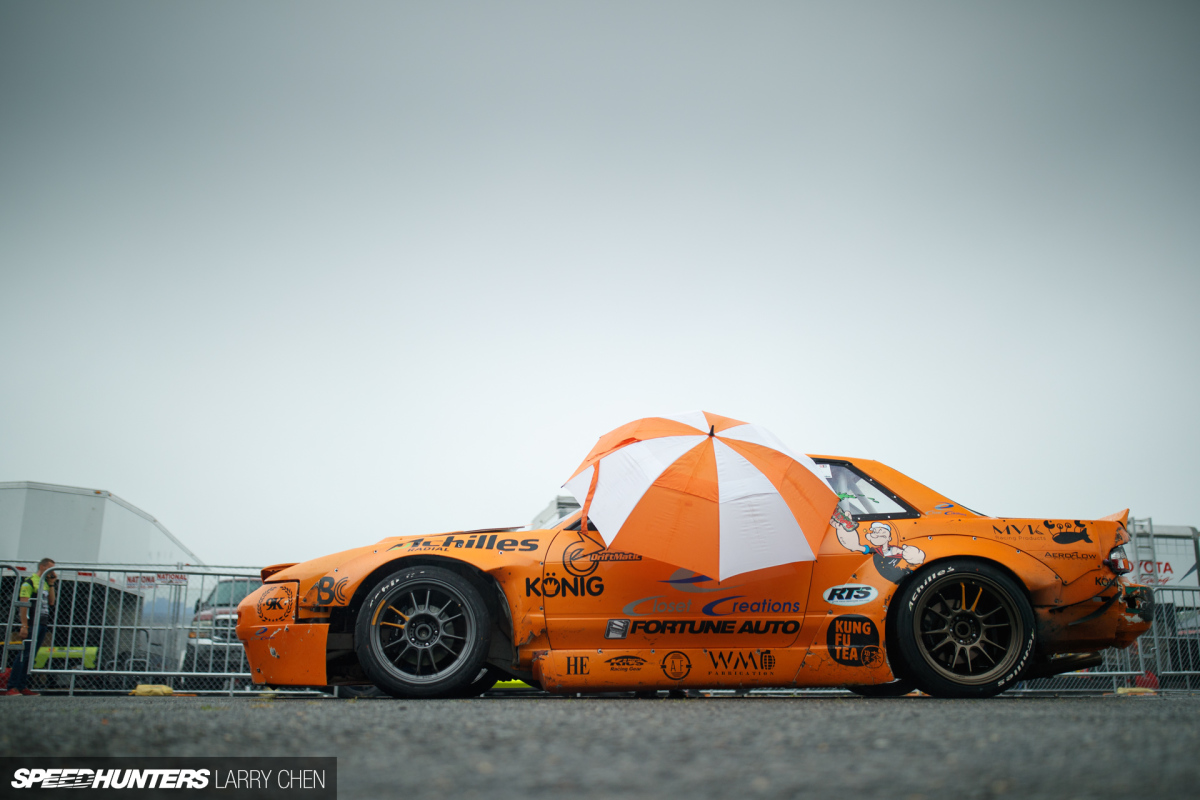 Only a point behind Gittin Jr. is Pro class rookie Matt Vankirk who has enjoyed two Top 16 finishes this season so far and leads Dirk Stratton in the Rookie of the Year stakes. Considering the much smaller budget of his privateer outfit, Vankirk is putting up a stellar fight this season. He got past Michael Essa in Orlando, and in New Jersey beat Jhonnattan Castro in a OMT showdown.
Now, he just needs to work on his mic holding skills…
At this point of the season, I think it might actually be more reliable for Dean Kearney to have his crew chief Brian Bridges push his Viper around the track. Having missed round one in Long Beach with an engine failure immediately before the event, he lost another motor in Thursday practice at Wall Stadium. I've known Dean since his first drift event in Ireland; I photographed his prom (photos available on request with donations to Dean's new Viper motor fund) and have a lot of love for him, but something needs to change if he's to experience an upturn in fortune. Perhaps his stint in Forrest Wang's spare car might have been the inspiration he needs for his 2019 championship plans? That or a crate Dodge Demon motor…
Wang himself has continued to impress with his driving maturity in 2018. An error while leading Matt Field which resulted in contact was enough to eliminate him in the Top 8, although he managed to benefit from a similar situation while chasing Fredric Aasbø in the Top 16. These two incidents brought a lot of attention to the pre-defined acceleration and deceleration areas on track. I wouldn't say either call was controversial, quite the opposite. In fact, they highlighted the improved clarity and communication from the judges this season.
There were no shortage of incidents involving the guard rail on the outside of turn one. Formula Drift had attempted to reduce the risk of the 'cheese grater' barriers by adding a layer of protection to it, but that was dropped before the main event with select sections being welded shut (the track traditionally runs counter-clockwise, so the overlaps in the barrier usually aren't an issue, but Formula Drift run the oval clockwise).
As mentioned above, Aasbø was caught out in Top 16 against Wang, but Chris Forsberg was the benefactor during his Top 32 battle against Dan Burkett when the Supra was sucked into the guard rail. I would describe Forsberg's event as quite clinical, but rarely exciting. He was doing just enough to win each time, without taking any massive risks. It was unusual then that he would essentially eliminate himself while leading against JTP, by stalling the car as he crossed the start line, resulting in a DNS for that run. There was a crank angle sensor issue reported earlier in the Top 16 for his 370Z, so this was likely the culprit.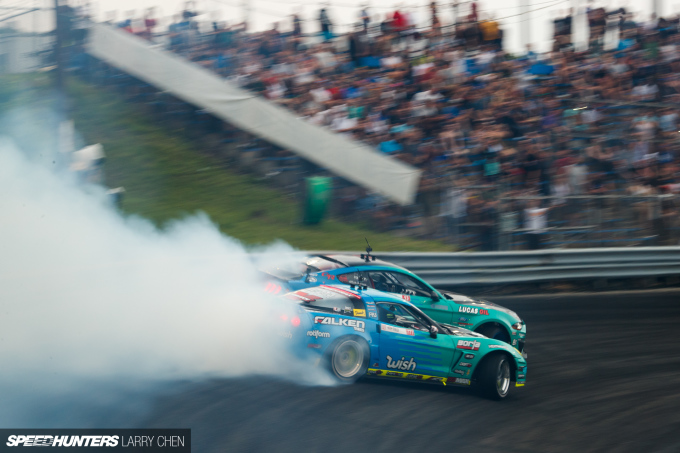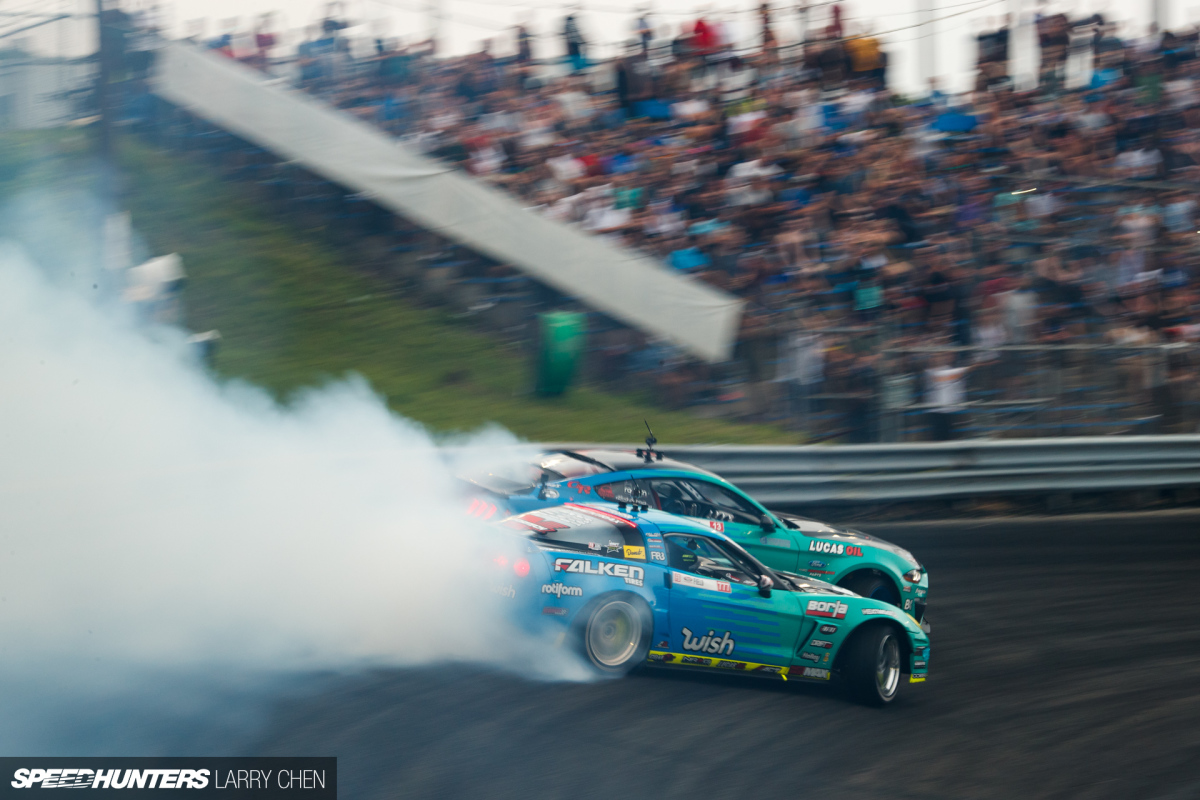 One driver who didn't win but will certainly be heartened by his performance in New Jersey was Matt Field in his fresh C6 Corvette. He faced tough competition on more than one occasion on his way to the final, before ultimately being defeated by Falken teammate James Deane. His car looks dialled and he is certainly another contender for event wins this season, although it might be too late for a full-on championship assault.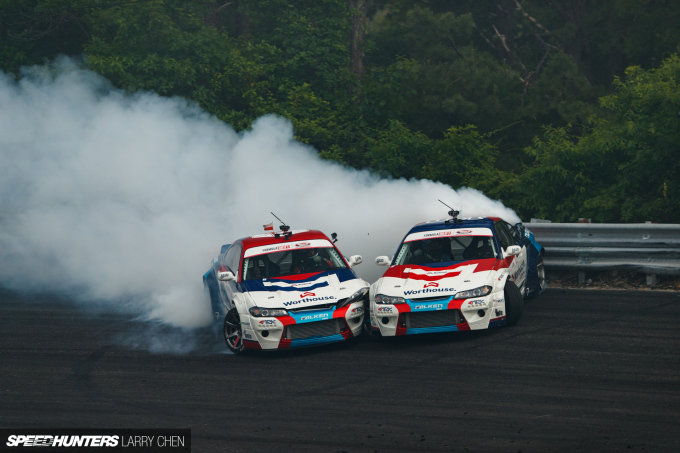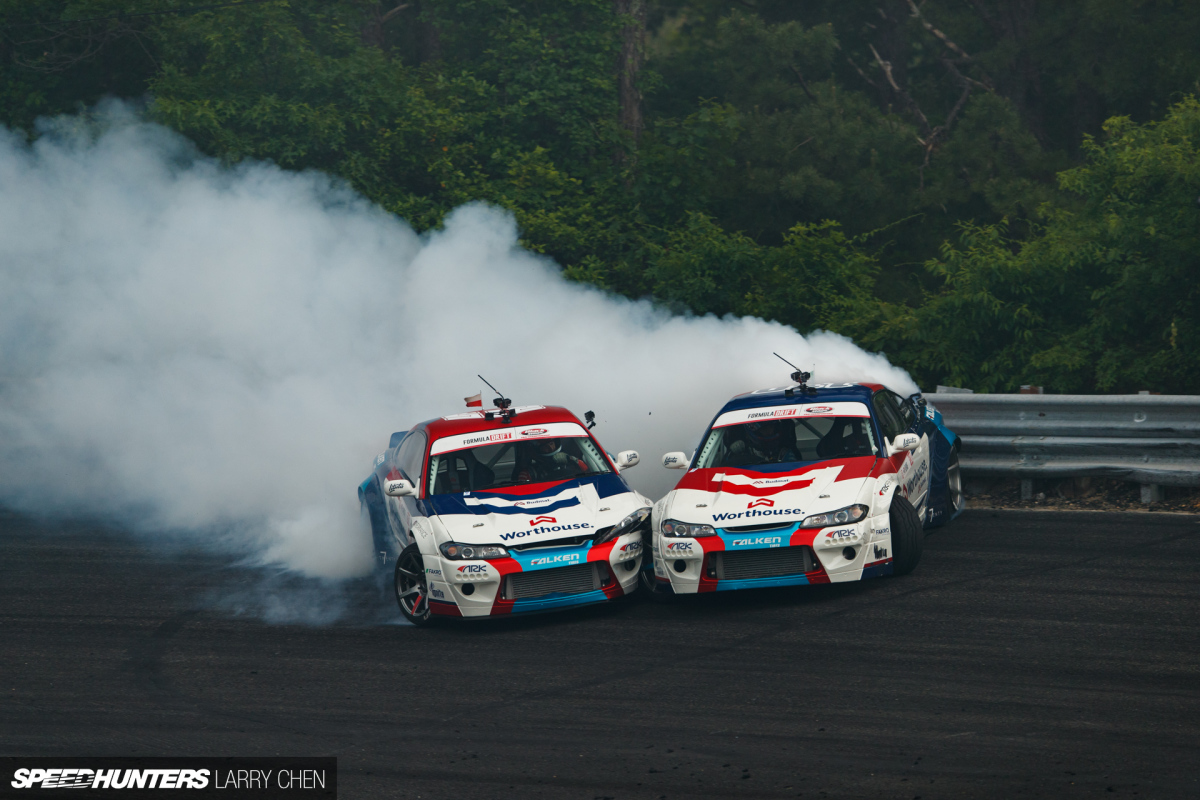 We might have been robbed of a potentially all time great battle between Deane and his teammate Piotr Więcek at Top 16, when the red-roofed S15 overheated and went into limp mode while in the lead position. We'll have to wait for another day for that one.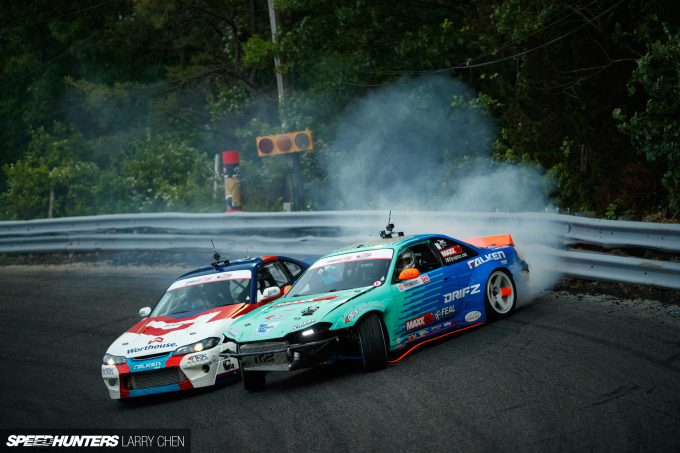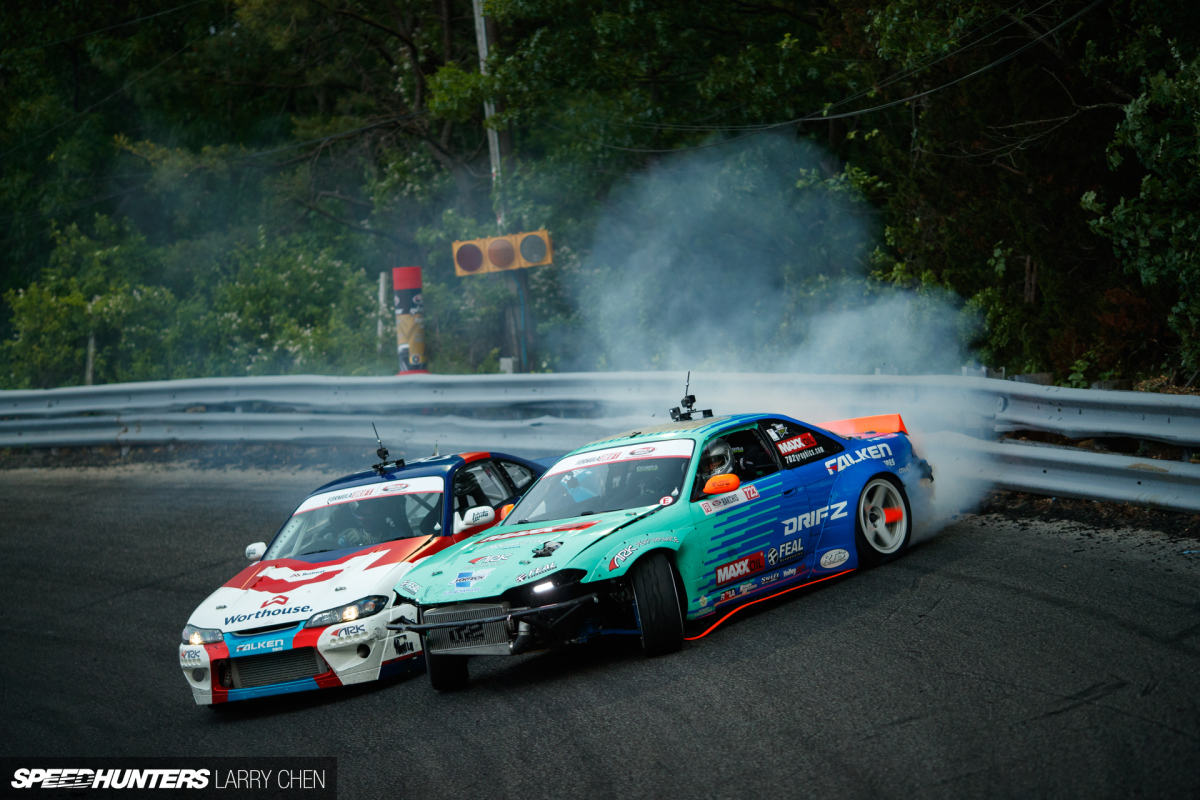 There are lots of very good drivers in Formula Drift, maybe more than most people realise. I think that any driver currently in the Top 16 of the championship can win an event on any given day, but to actually do so often involves taking risks to claim that competitive edge.
Few drivers have the ability of James Deane when it comes to these situations. Formula Drift commentator Jarod DeAnda remarked after one particularly impressive run behind Odi Bakchis that it's like he has whiskers on the outside of his Worthouse Silvia, such is his ability to not only position his car in exactly the right place at all times, but to hold it there for precisely as long as required. His car control is nothing short of remarkable.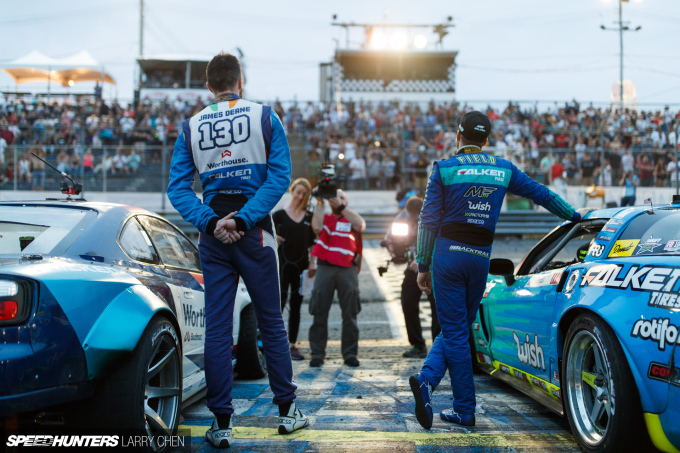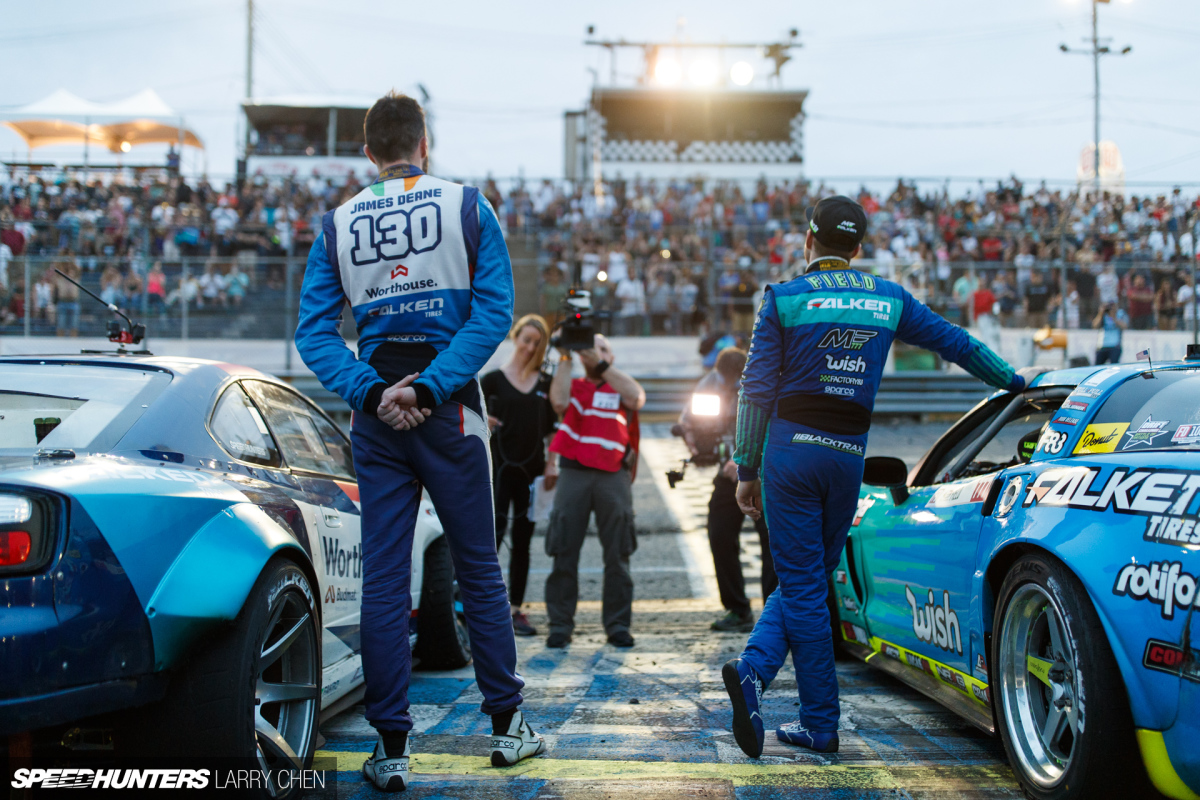 After a tough start to the season, including a heavy crash in Orlando, this was a win that Deane described as feeling like his first Formula Drift victory all over again. With the relatively early departures of Aasbø and Forsberg from the competition, this victory has allowed Deane to jump to the top of the overall standings for the first time this season.
It also means that after four events, we've had four different winners. With four rounds to go, including the unknown of the new St. Louis round, we're almost certainly in for a much closer championship fight when compared to last year.
It's far from decided.
Paddy McGrath
Instagram: pmcgphotos
Twitter: pmcgphotos
paddy@speedhunters.com
Photographed by Larry Chen
Instagram: larry_chen_foto
larry@speedhunters.com
The following gallery is best viewed, as always, on desktop…