Stepping Out From The Shadows
Even though I live in Japan, the motherland of so many great tuning platforms, spotting a first or second generation Toyota MR2 is an extremely rare occurrence. And when I do see one it's likely to be completely stock (not a bad thing, but hardly feature-worthy), or in a sorry state, like the abandoned AW11 that Dino came across last year.
Despite the original model and subsequent follow-up in the SW20 having proper performance credentials in their top-spec versions, the mid-engined, rear-wheel drive sports cars always lived in the shadows of Toyota's other performance models of their era, including the AE86 and Supra. But today, those that own them know exactly how special they are.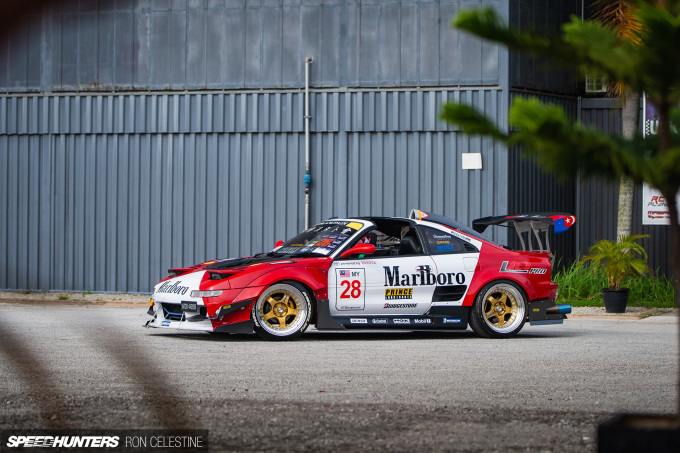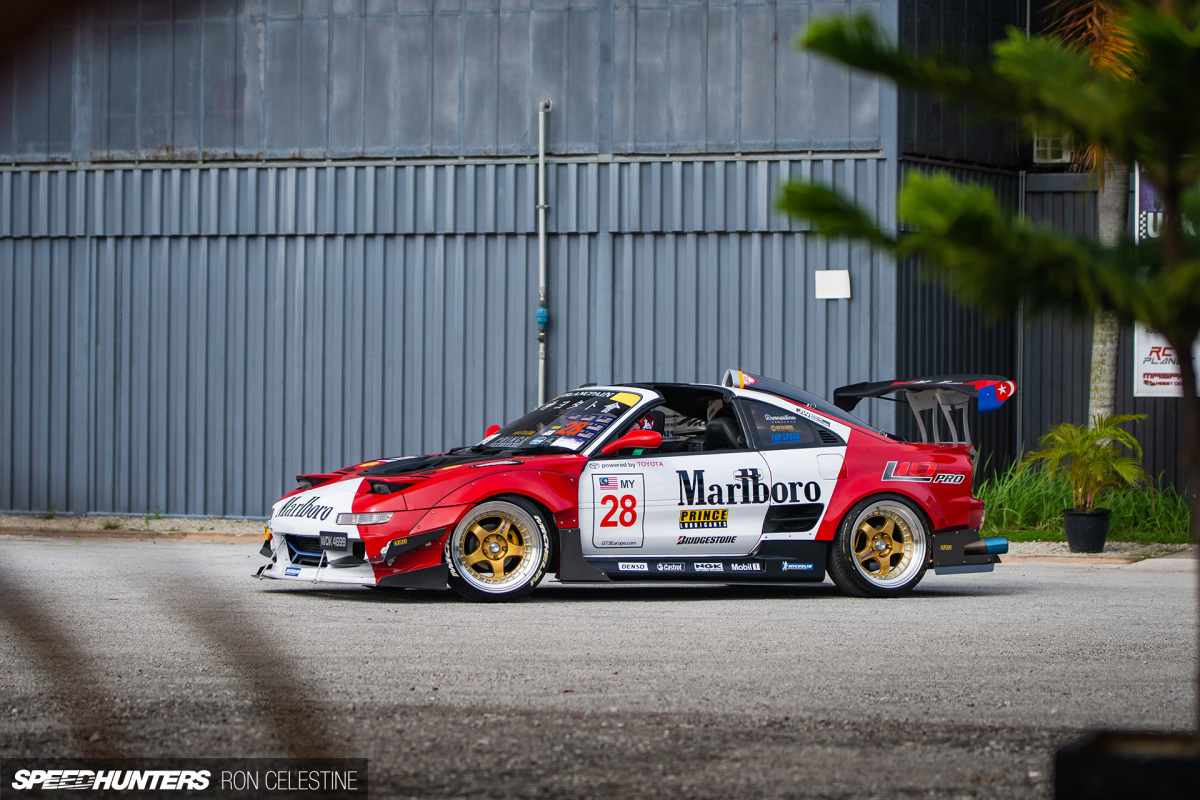 On my recent trip to Malaysia, I had the opportunity to meet one such owner, John Toh.
When John was looking for a car to buy and over time modify, the SW20 was right at the top of his list. Some of the best Japanese automotive styling came out of the '80s and '90s, and the second-gen MR2 is no exception.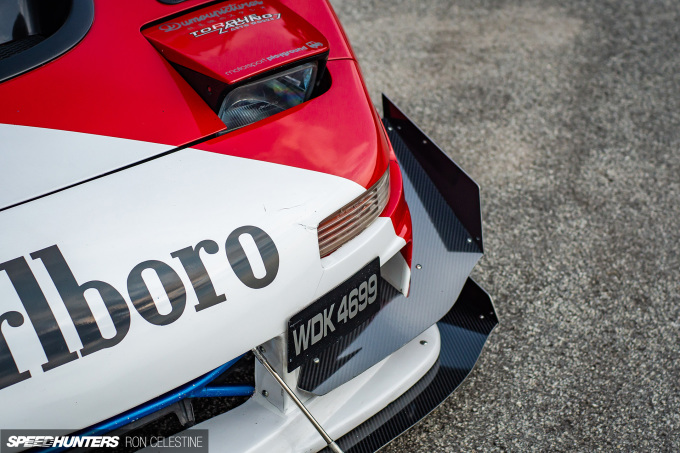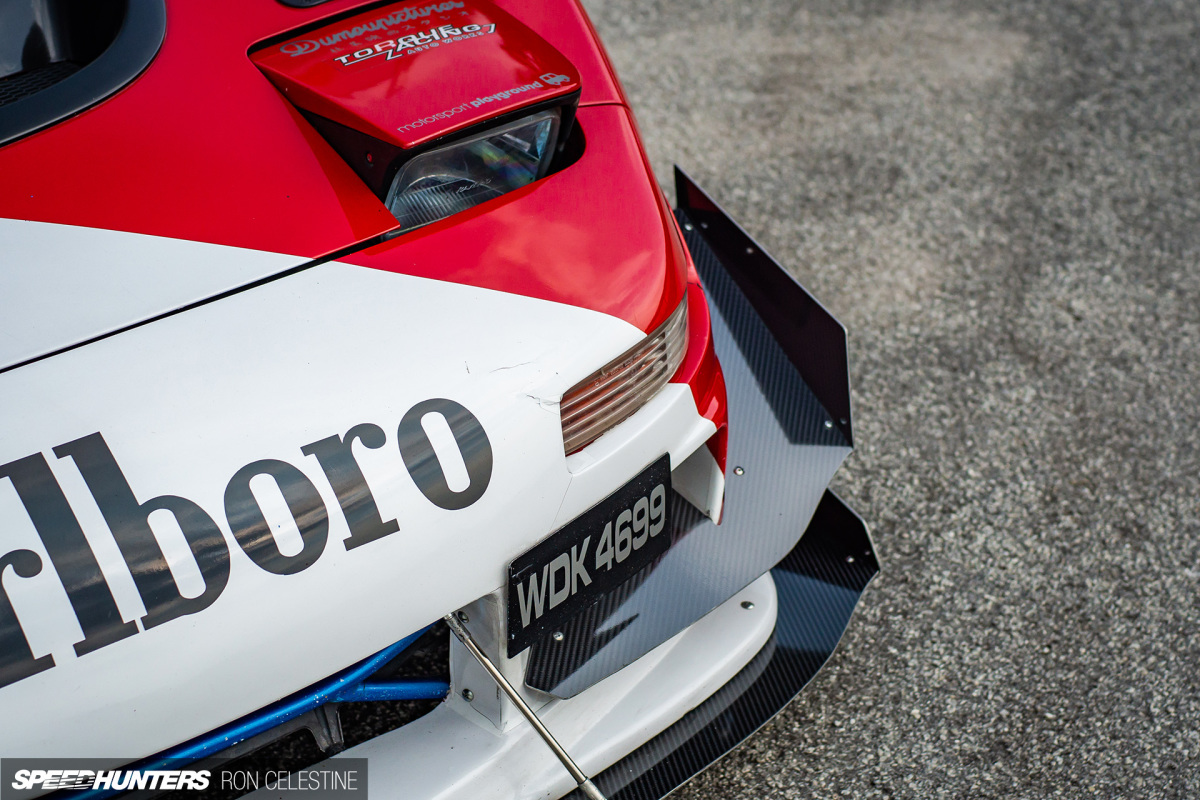 I mean, who doesn't like pop-up headlights and a targa top?
It's All in the Nostalgic Details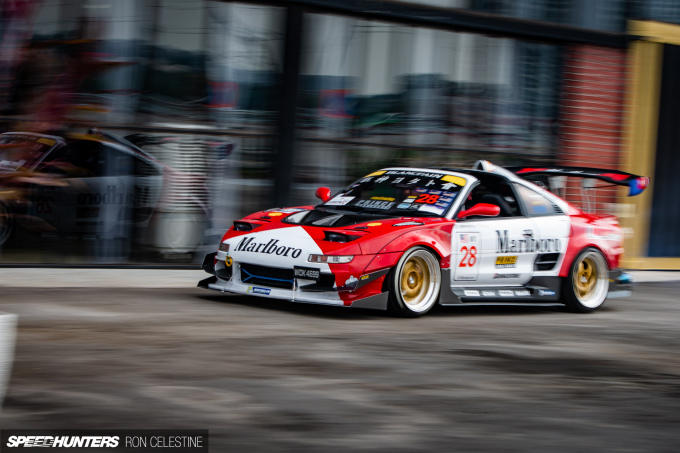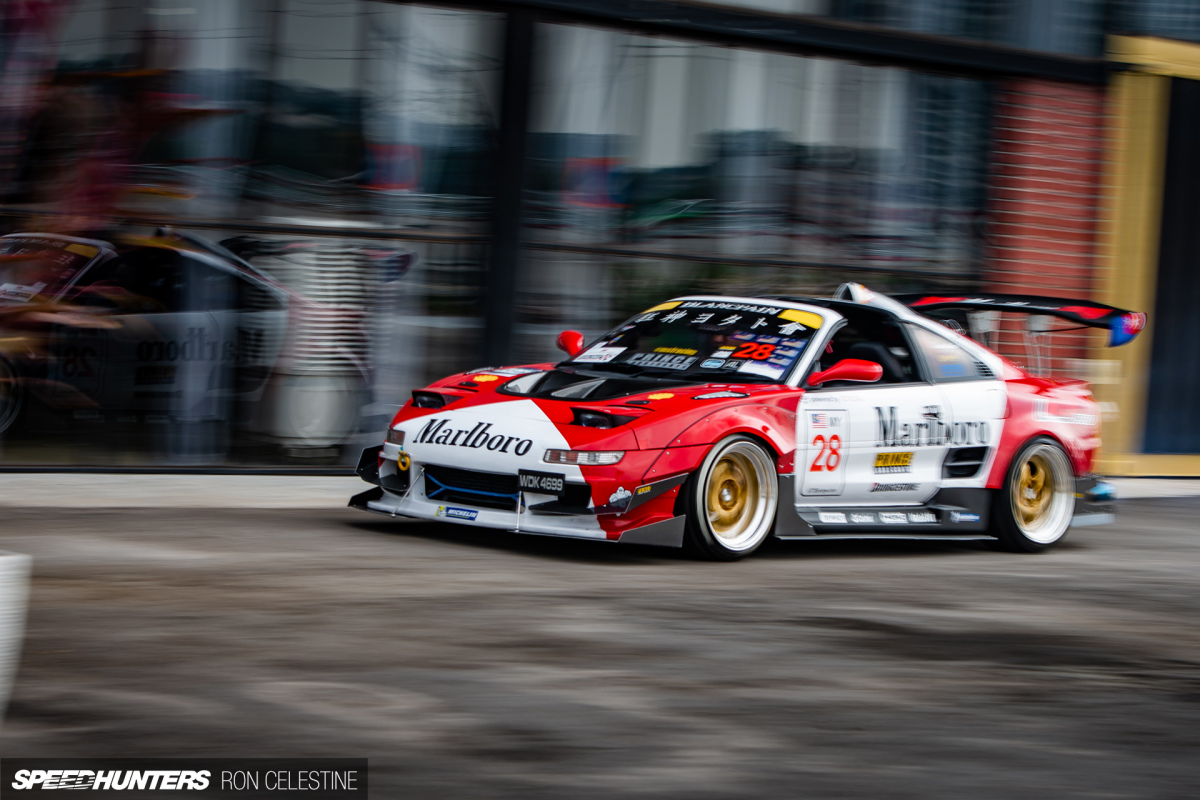 Since we are on the subject of styling, it only seems appropriate to take a look at the more obvious changes that John has made to his MR2 first. So let's start with the bodywork.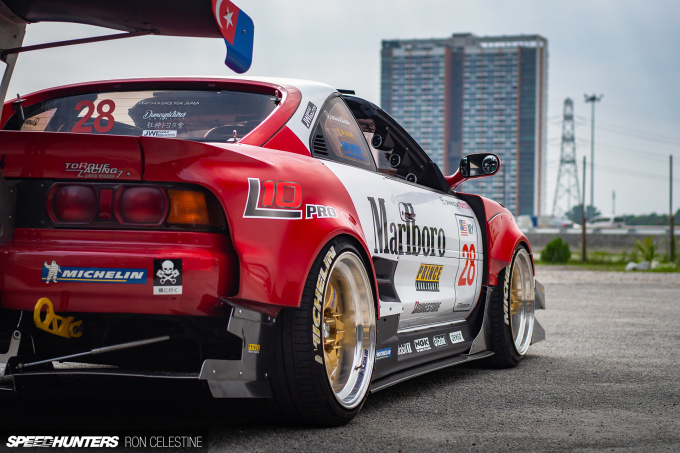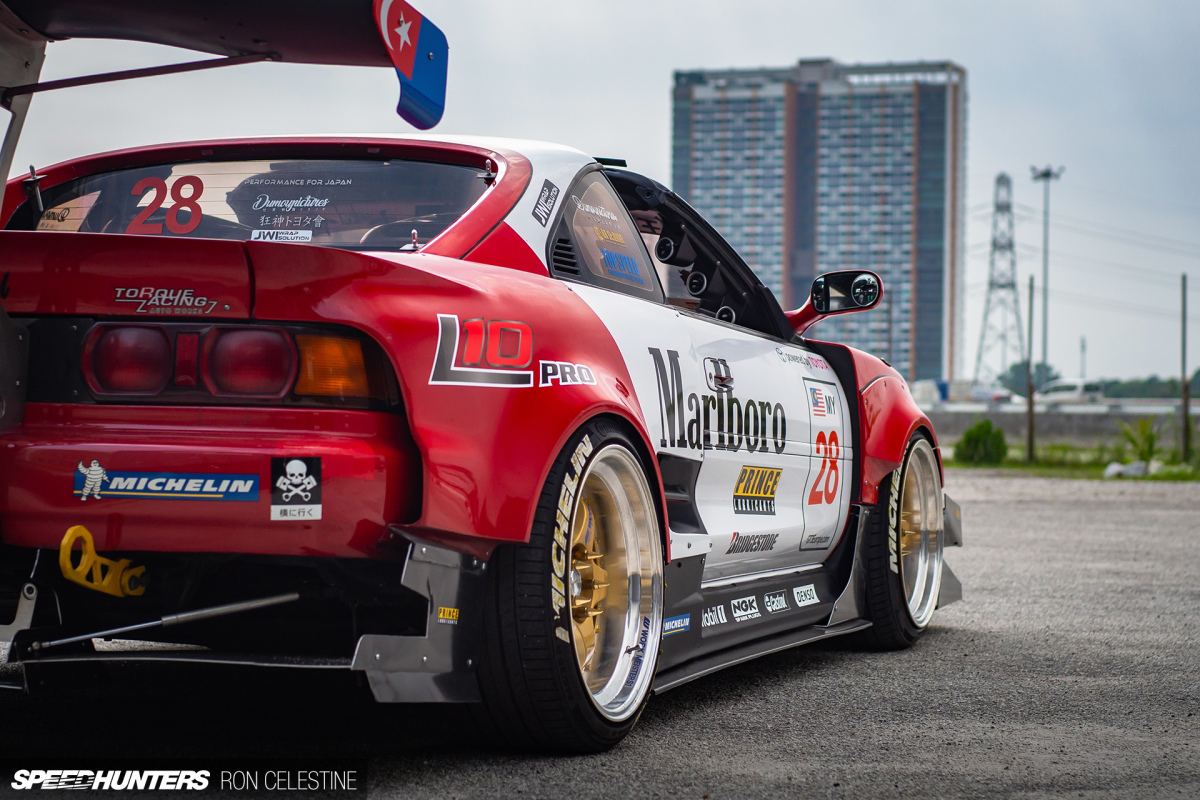 The body kit was built by his friends over at Al Motorsports, and combines aspects of both the TRD 2000GT kit and Rocket Bunny aero.
The thought of marrying up the square TRD kit with rounded over-fenders doesn't sound like it would make much sense, but I think the look that's been created is pretty cool. Through it all John wanted a real race look for the car, and with accents in the form of a front splitter, canards, side skirt extensions and a rear diffuser, the inspiration is obvious. Taking things one step further is a livery borrowed from the Marlboro-sponsored 1996 McLaren F1 GTR that dominated the BPR GT series.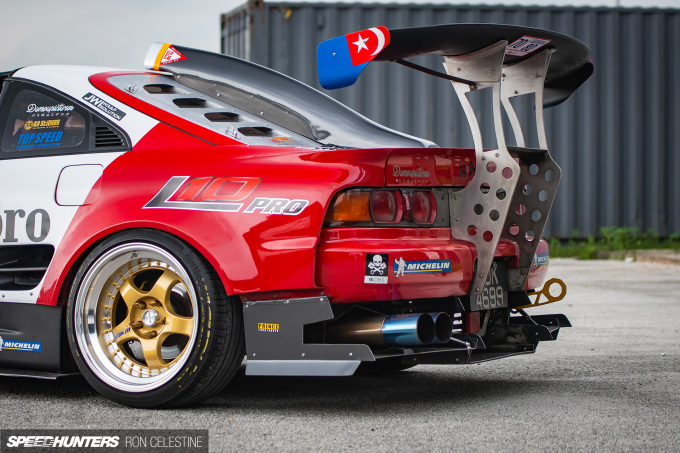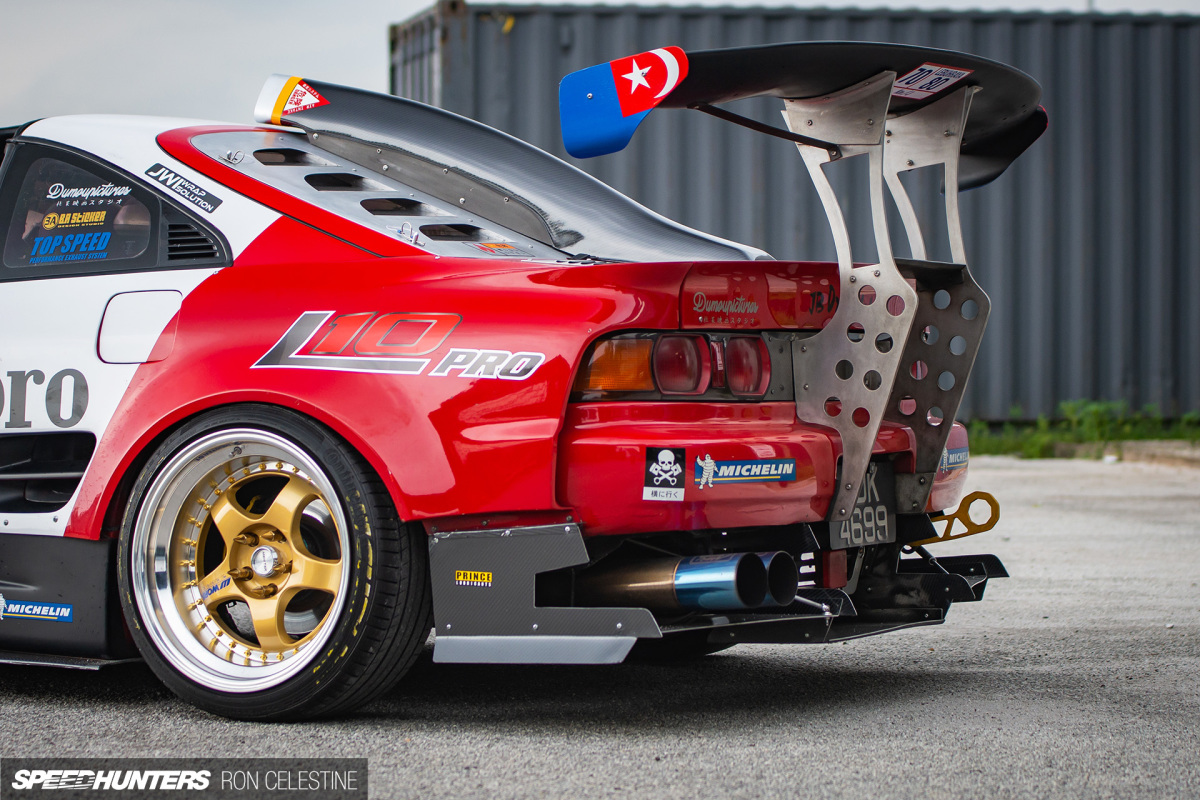 The massive GT wing, which bolts to the MR2's frame through custom mounts only reinforces the theme.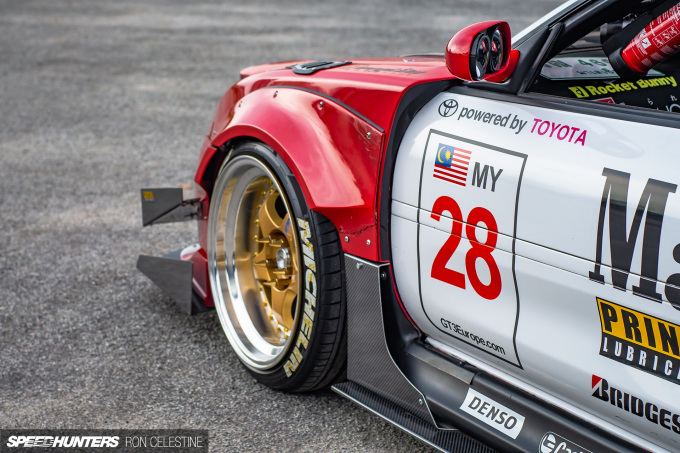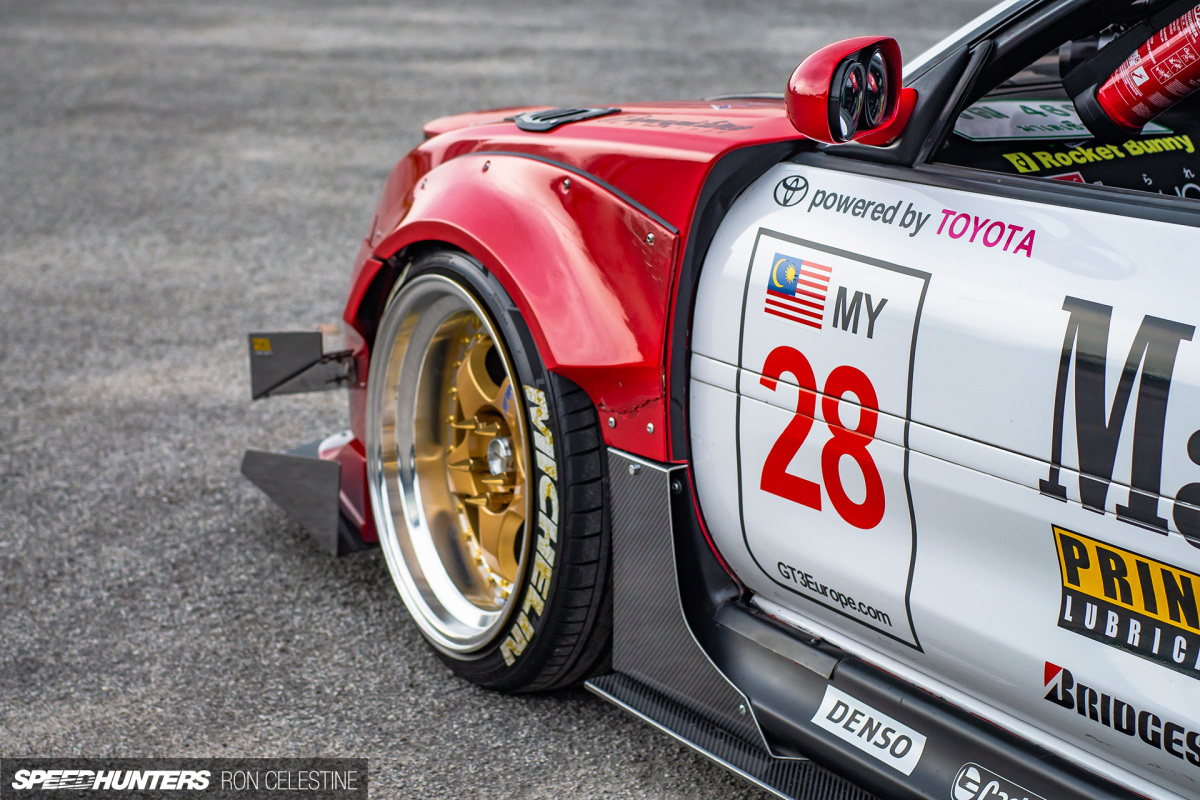 The MR2 is lowered on coilovers, with 18-inch Work Meisters finishing things off nicely.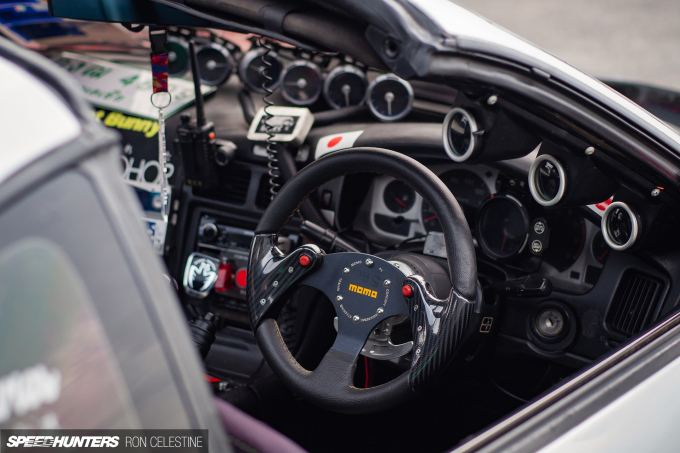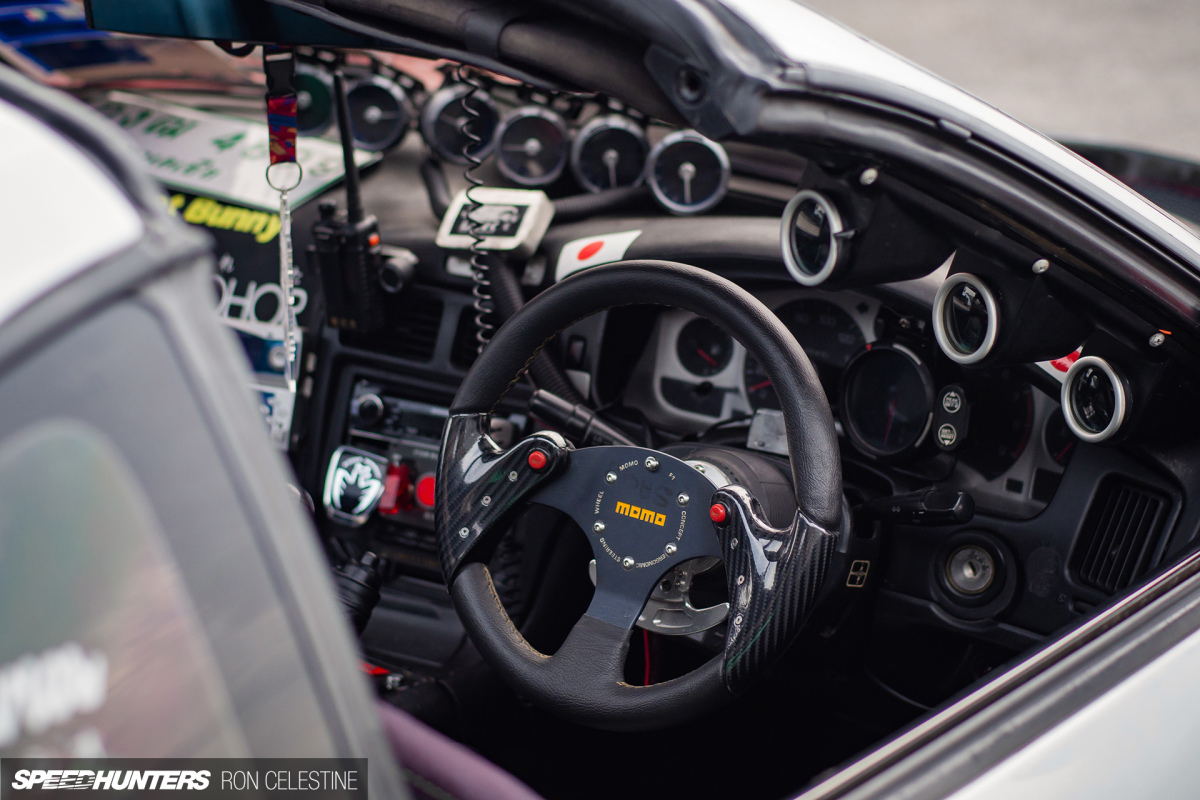 Race car interiors are often spartan, but John's is pretty much the opposite of that. Features include an Illest x Bride Low Max bucket seat, Momo steering wheel, and more auxilary gauges than I've ever seen.
Gauge overload is something I actually saw a lot of in Malaysia and Thailand too. It's a great throwback to JDM tuning in the '90s when you could never have too many gauges atop your dash or in your glovebox.
The Hunt For Power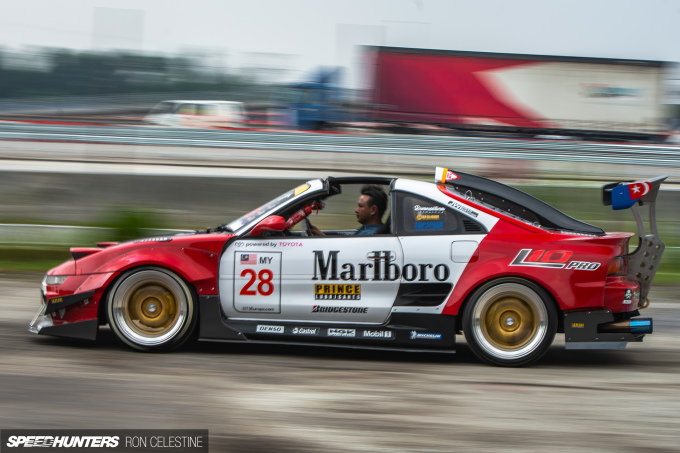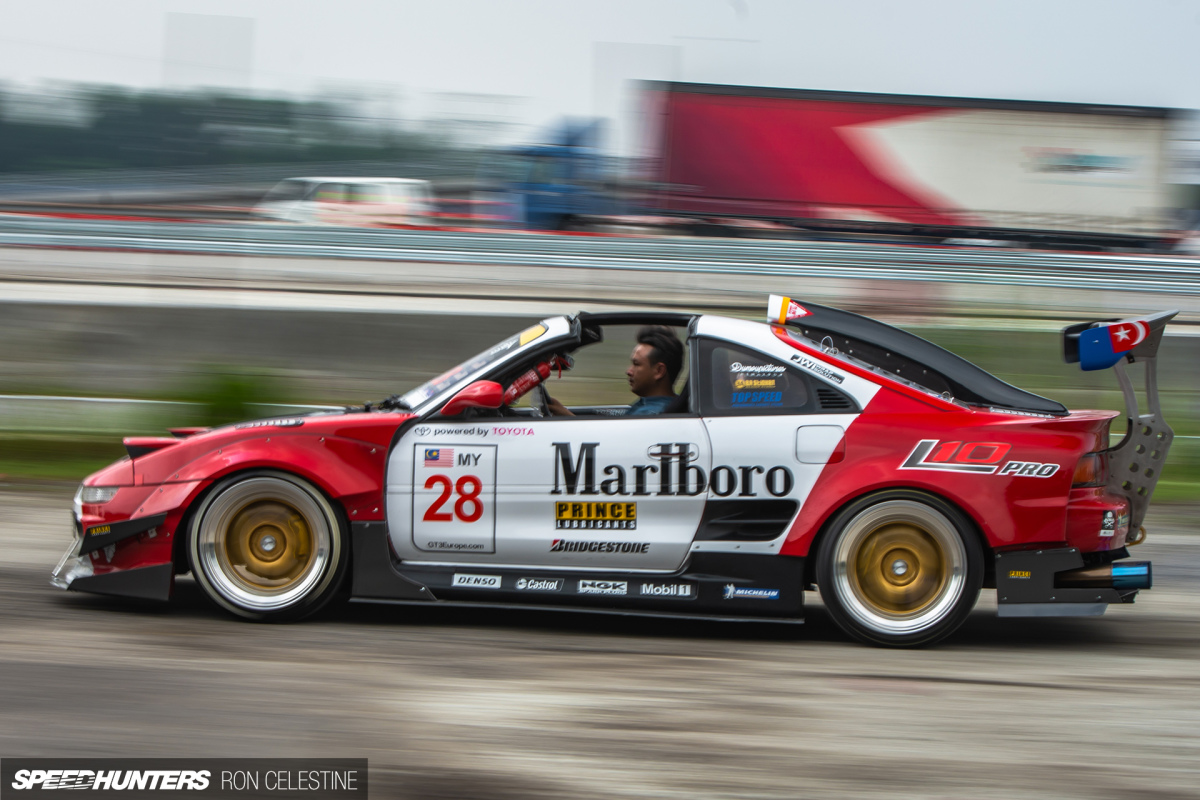 The SW20's styling potential wasn't the only thing that ticked the box for John – it had the performance potential too. The factory-fitted 3S-GTE wasn't in great shape when he picked up the car, but during John's ownership it's been given a whole new lease on life.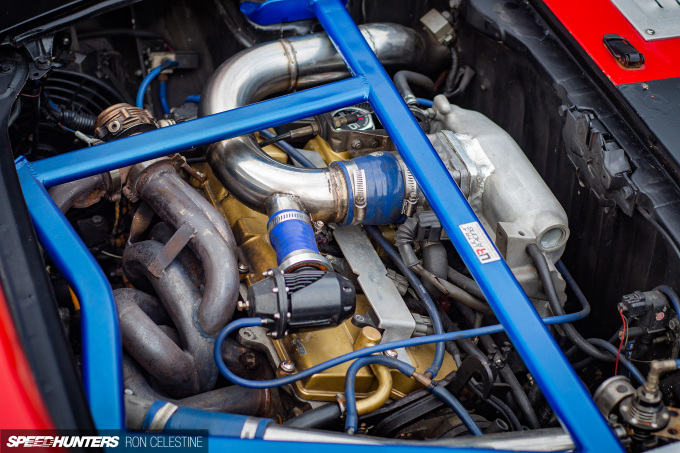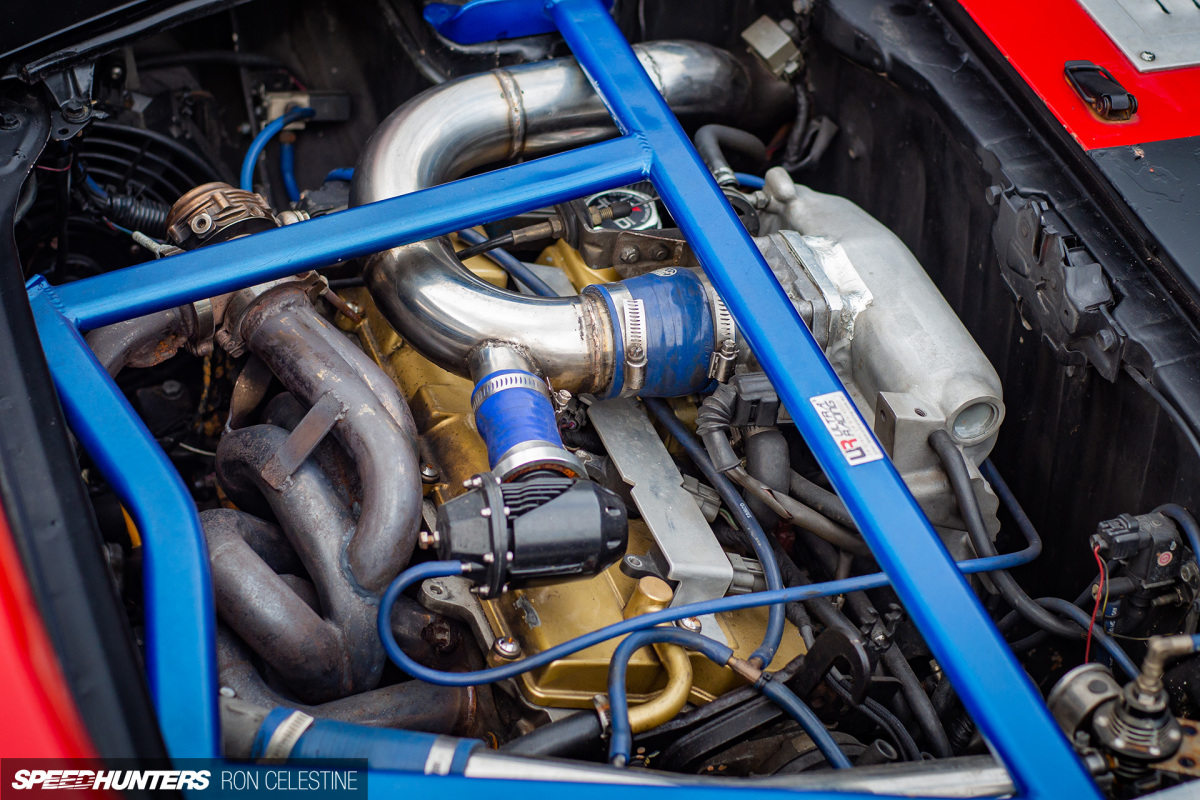 Remove the custom rear cover and it's easy to see that the 2.0-liter turbocharged four-cylinder engine is now far from stock.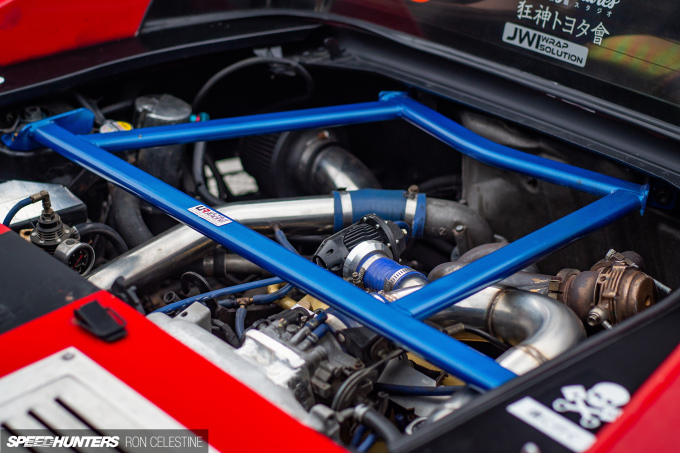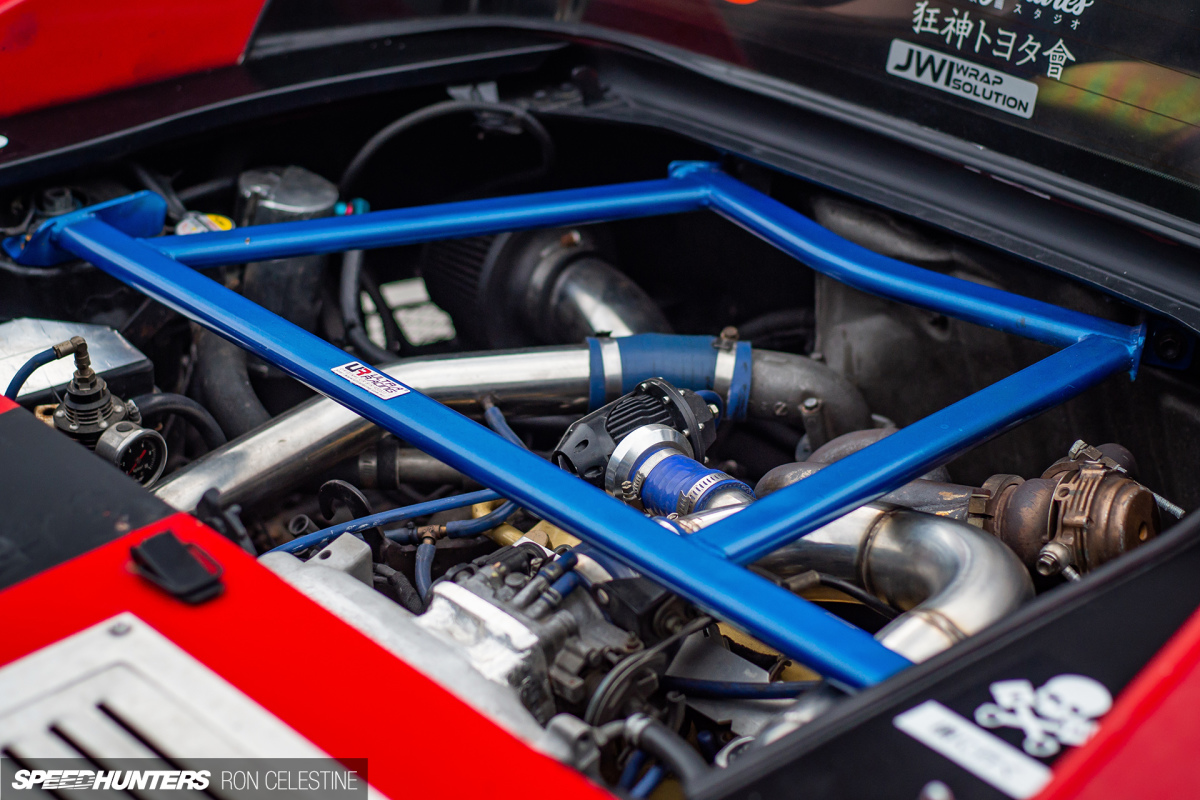 Well, it was 2.0-liter previously, but thanks to an HKS stroker kit (that's pistons, rods and crank), it's now stretched to 2.2-liters. There's also Toda cams, a GReddy T518Z turbocharger on a custom long-branch manifold running an external wastegate, and Sard 540cc injectors. Tuned through a Link Atom G4 engine management system and with 1.3bar (19psi) of boost dialed up, John says the setup is making 320whp, which is more than enough to keep things interesting.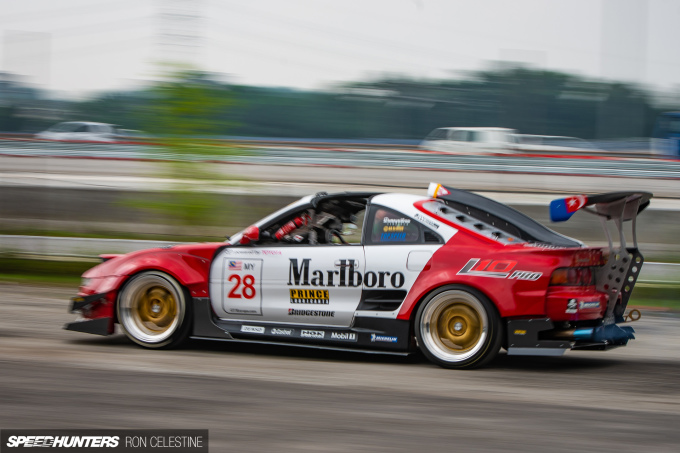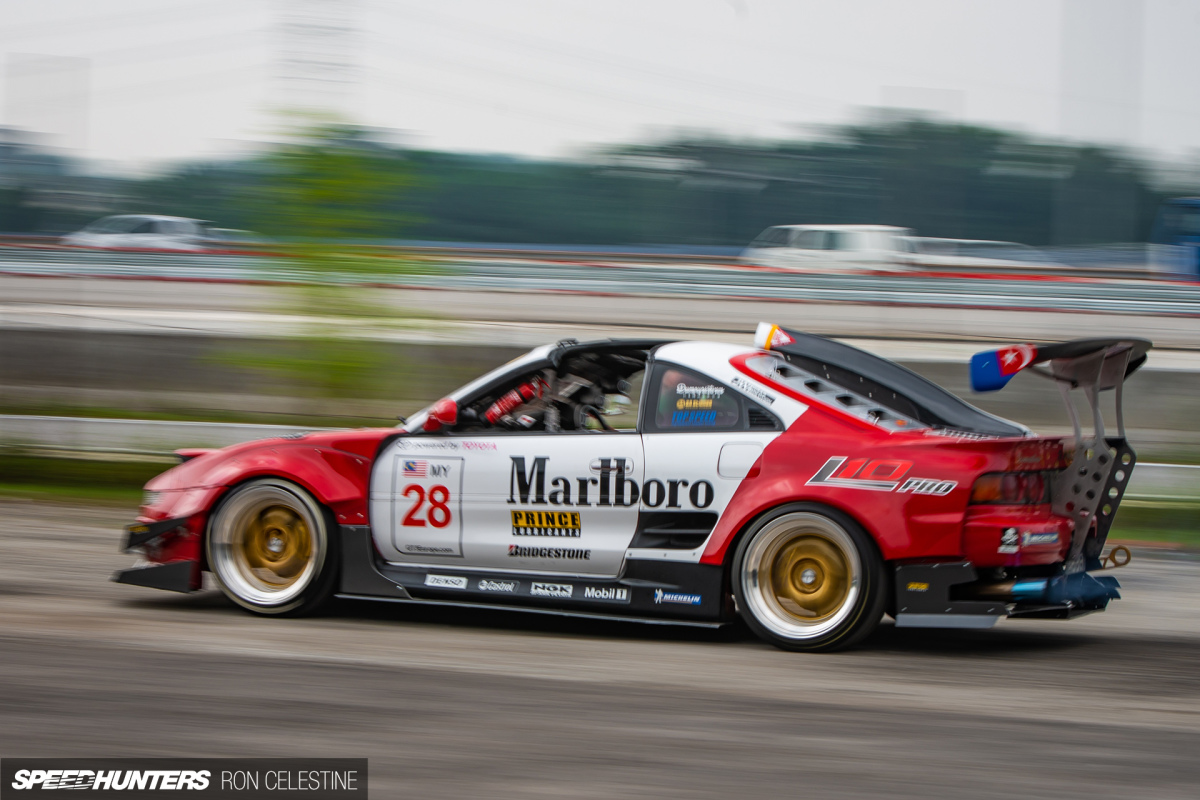 Five years of work have gone into this MR2 so far, but I doubt John will ever truly be finished. We all know how that story goes, right?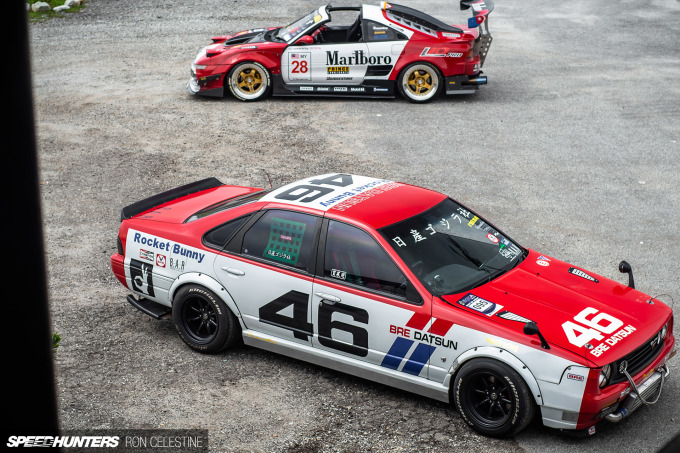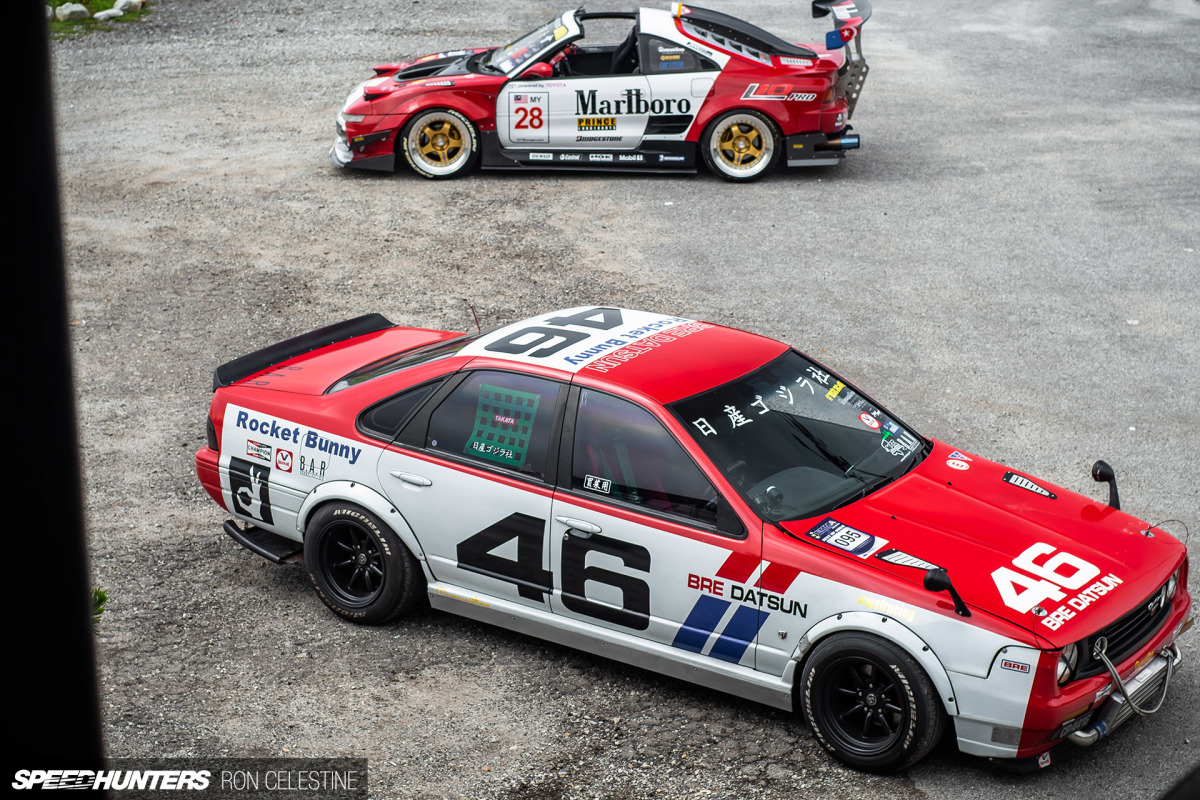 But when he's not modifying or driving the MR2, John has another toy to play with. And he had his daily/drift car (two words I usually wouldn't associate together) on hand for me to take a look at too. Stay tuned for a feature on that build in the near future.
Ron Celestine
Instagram: celestinephotography
Special thanks to Aylezo for opening their doors for us to shoot on a busy weekday.
More stories from Malaysia on Speedhunters
Gallery