It's one thing to attend modified and custom car shows in other countries, but to get a real taste of the culture nothing beats a casual meet-up and cruise. And that's something I got to experience on my recent trip to Kuala Lumpur, Malaysia.
If you've caught some of my recent stories you'd know that my primary reason for heading to the Southeast Asian country was Retro Havoc 2018, and also that the event's organiser, Alie Kuoppa, planned a number of other activities for the invited Japanese media contingent including a Sepang International Circuit track day.
Then there was the special late-night meet…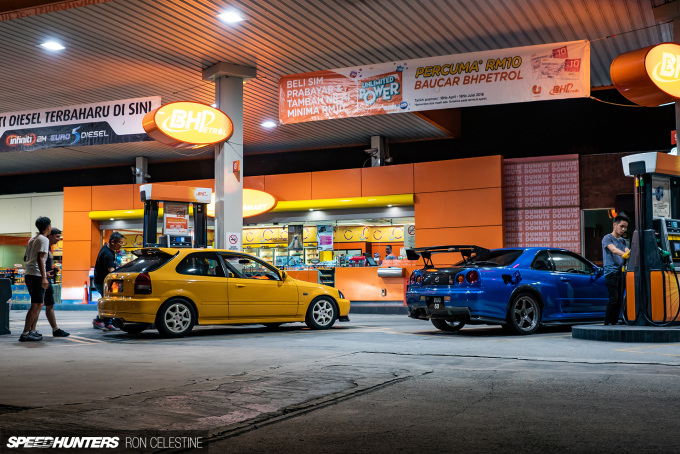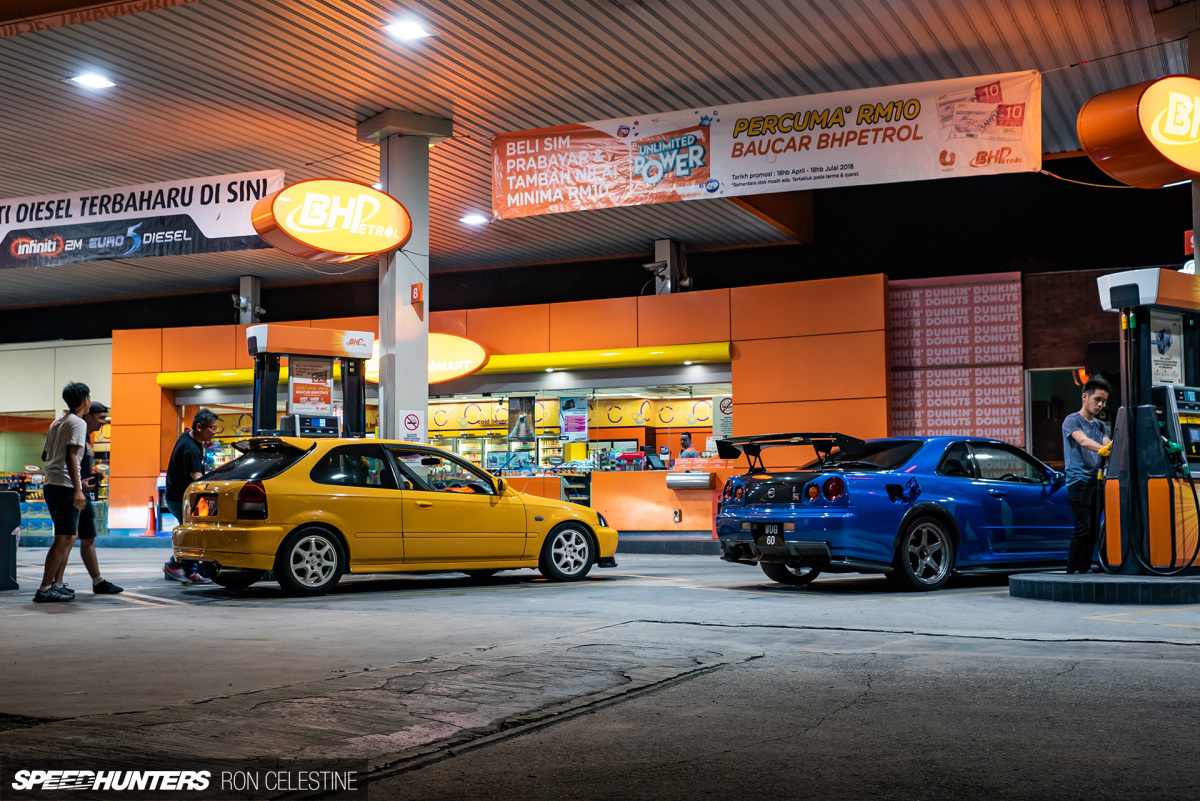 I didn't exactly know what I'd be in for, but that was half the excitement of turning up to the meeting spot, a large gas station around an hour's drive out of the KL city center.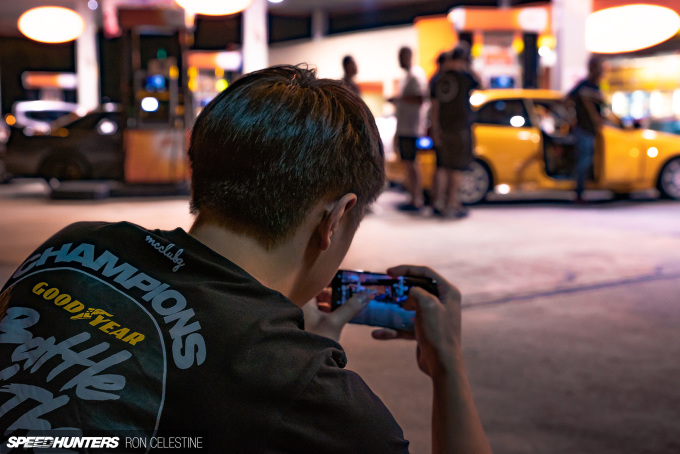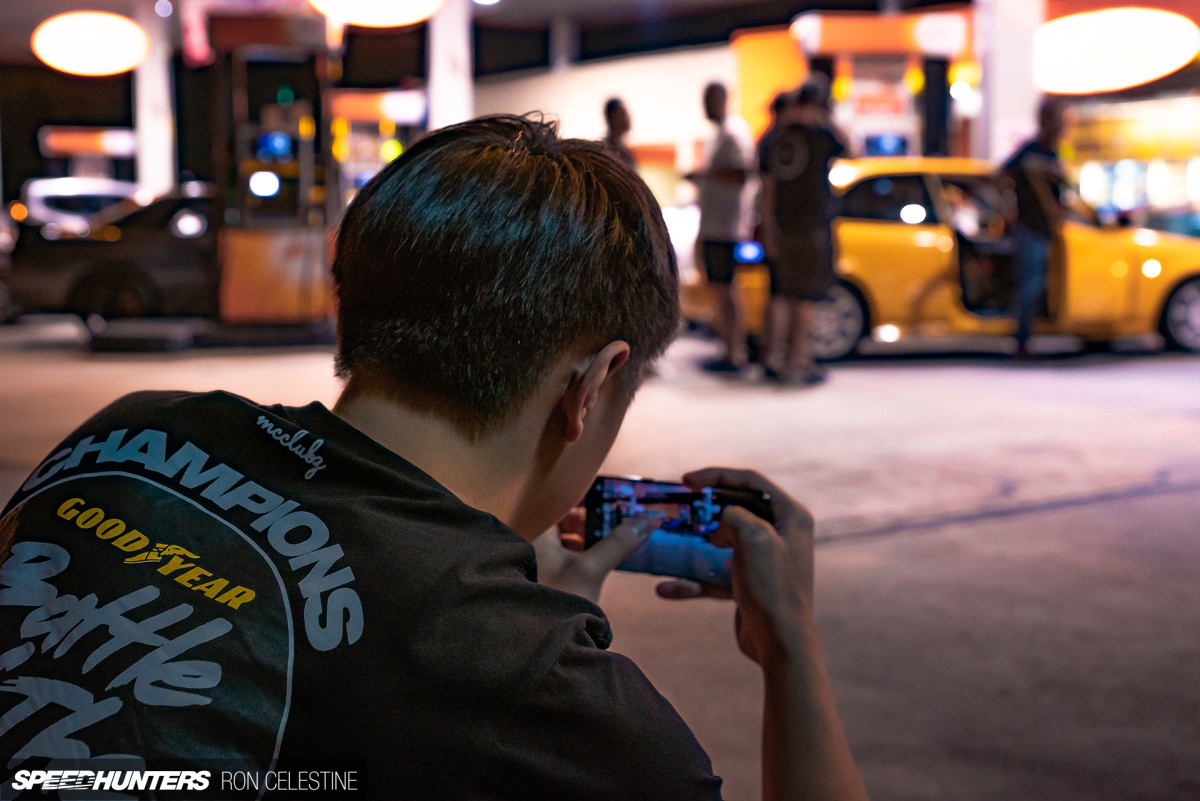 Over the next while a steady stream of cars arrived at the location, but soon enough the organizers gathered, formal introductions were made and the night's plan was explained. The main event would be a drive up to the grounds of Casino De Genting in the Genting Highlands region of Pahang. Walkie-talkies were handed out, but at this time I had no idea of just how amazing the roads leading to the casino would be.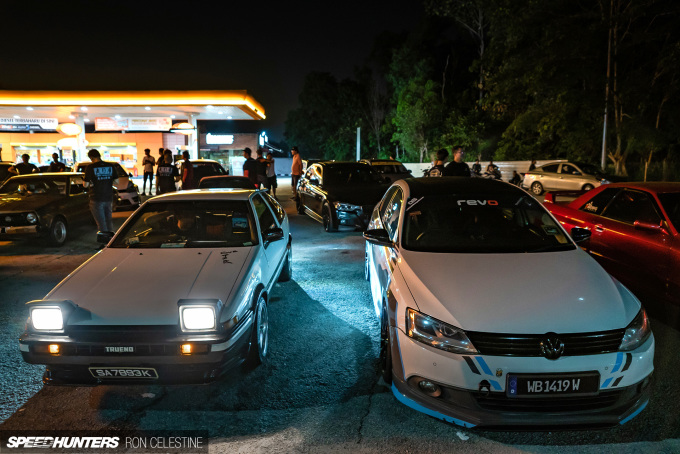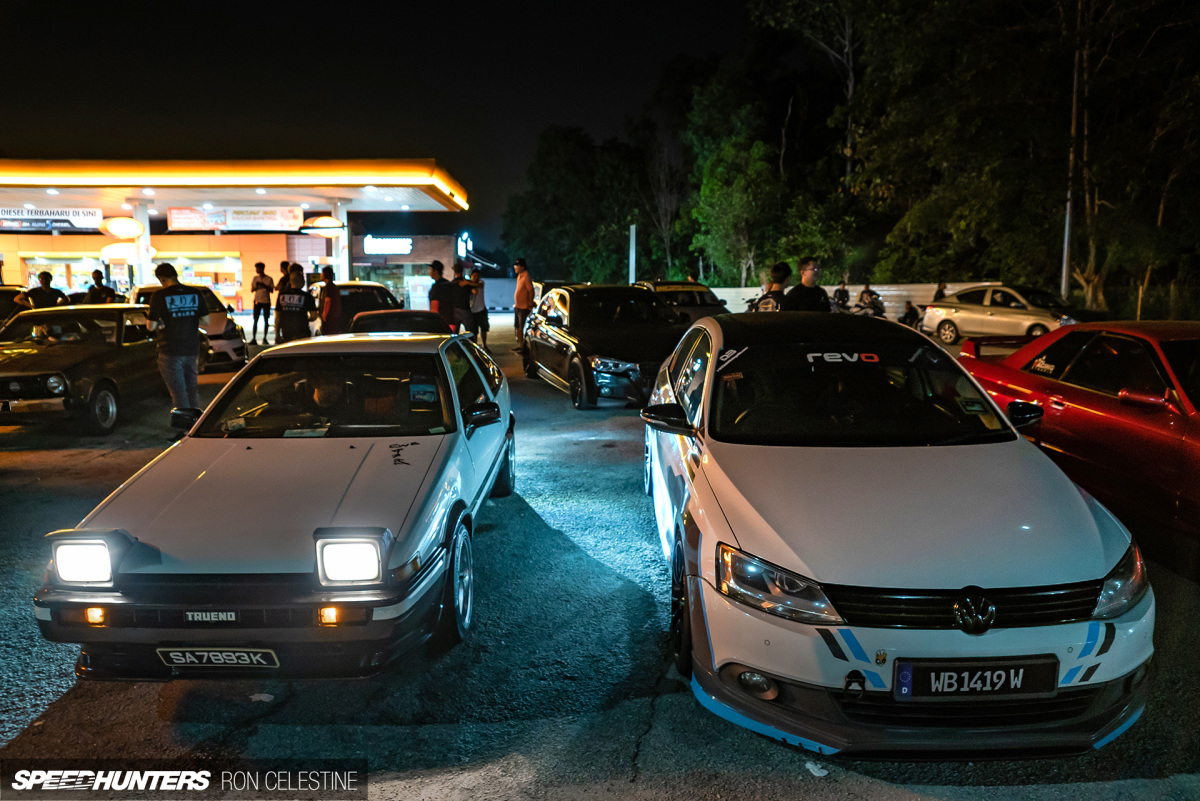 Before setting off, Daijiro Inada of Option magazine, Yuji Miyazaki of StanceNation Japan, Syouzi of Star Road and myself were asked to each select a car to ride in. While my counterparts chose familiar JDM machines, I decided to go for something I didn't even know existed before visiting Malaysia: a humble Proton. More on that car in a moment.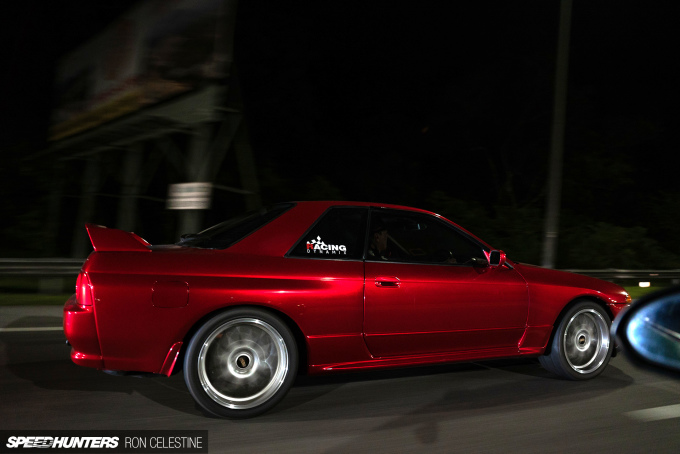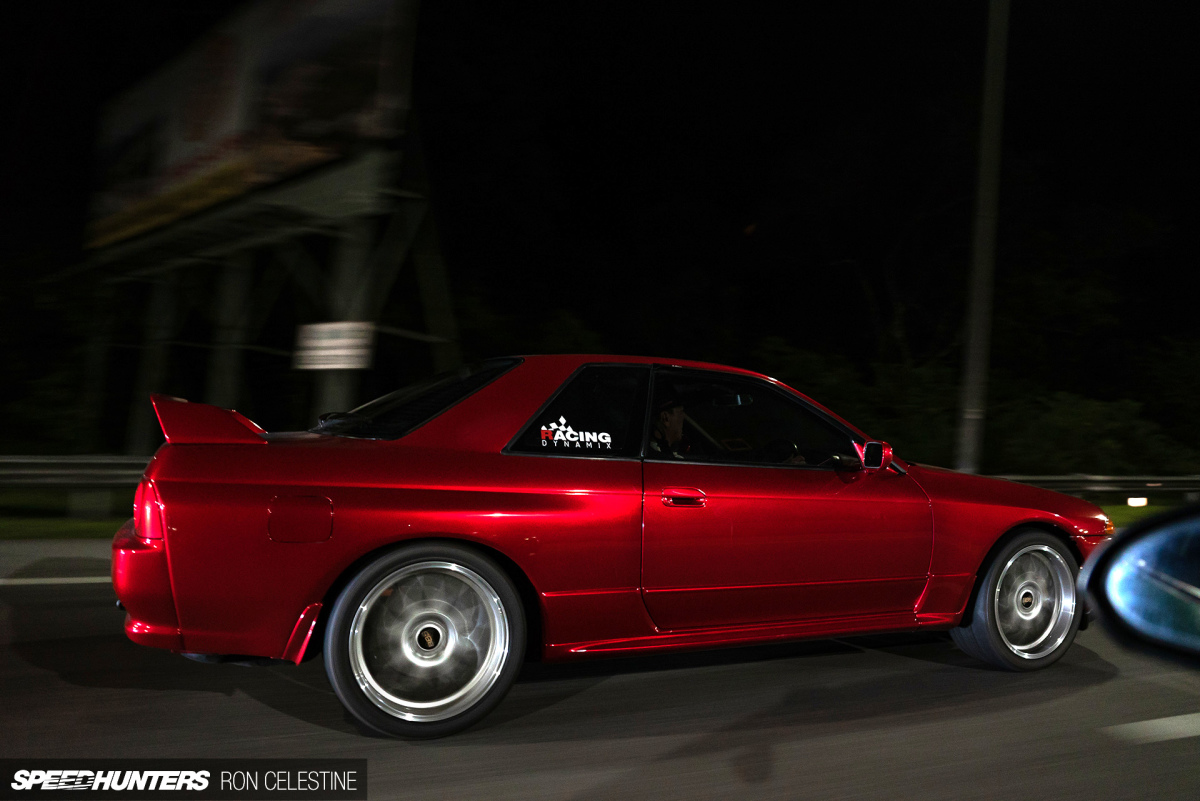 What proceeded to happen was a bit of a blur. As it turns out, the casino is perched on top of a mountain, and the route up to the top reminded me of one of my favourite Japanese touge passes: Irohazaka, just outside of Nikko. Like it is in Japan, the driving was, well… 'spirited'.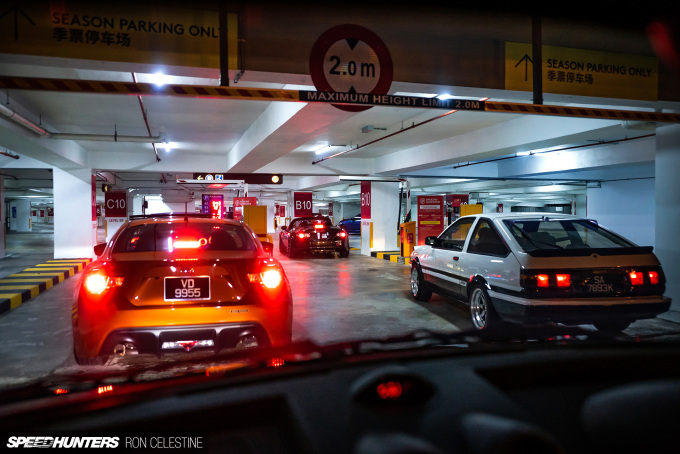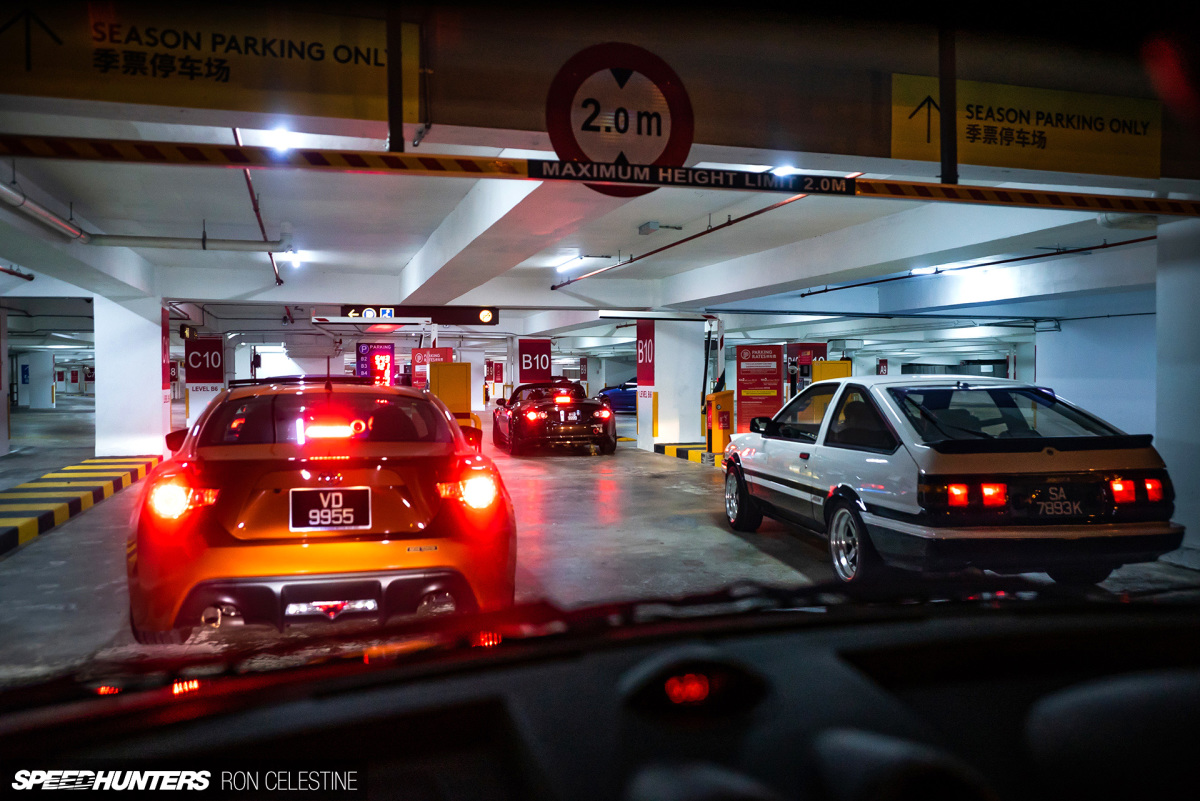 At the top we all regrouped in the casino's massive parking deck, and it was here that I was able to take a closer look at the machines that has joined us for the evening. To say it was a varied bunch would be a total understatement.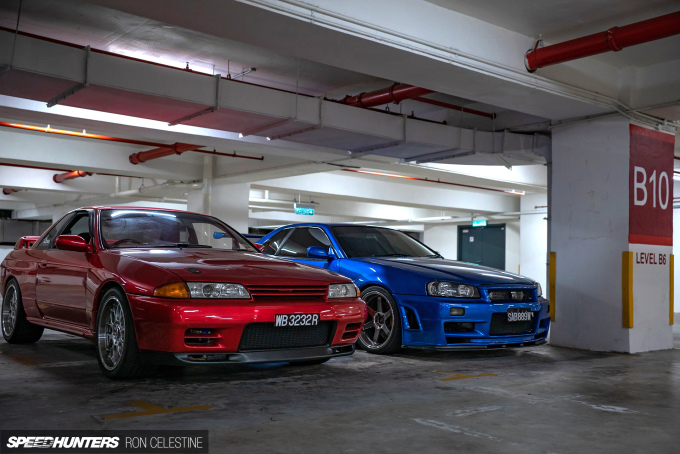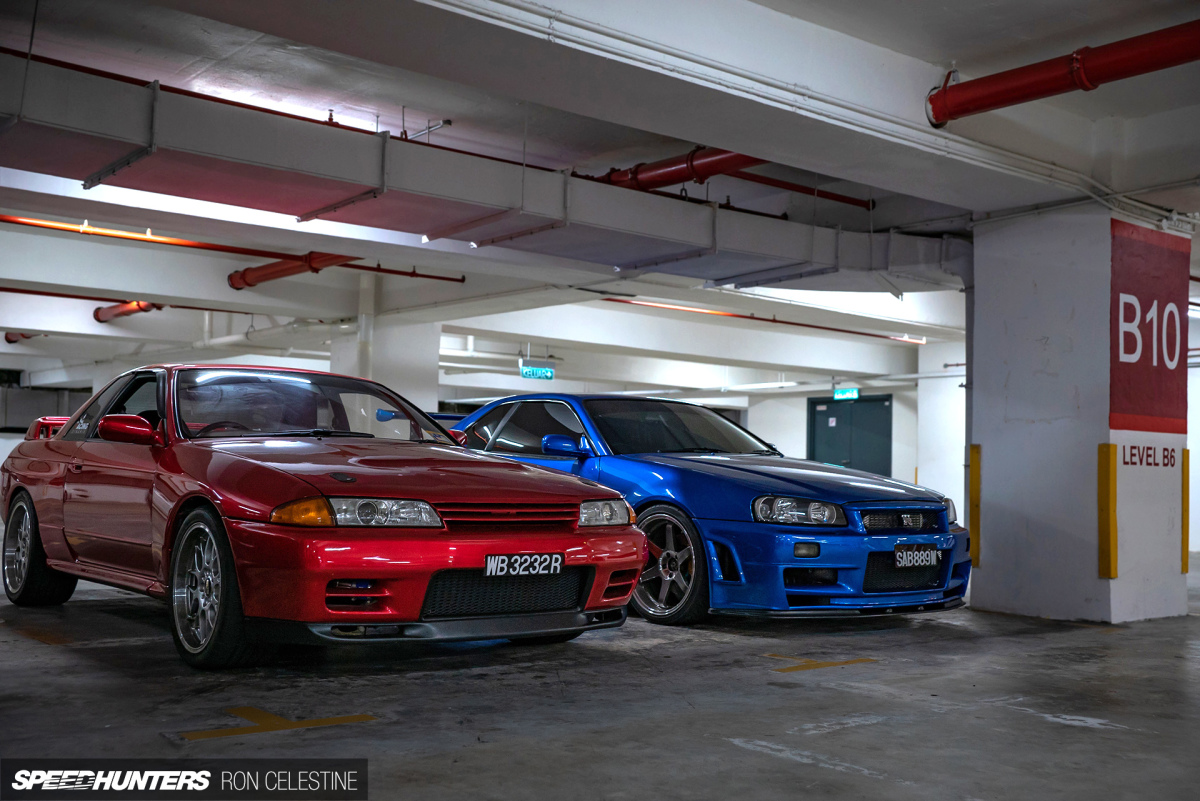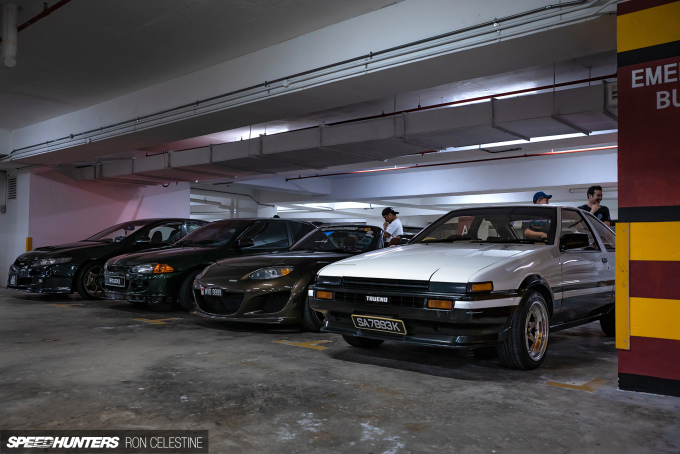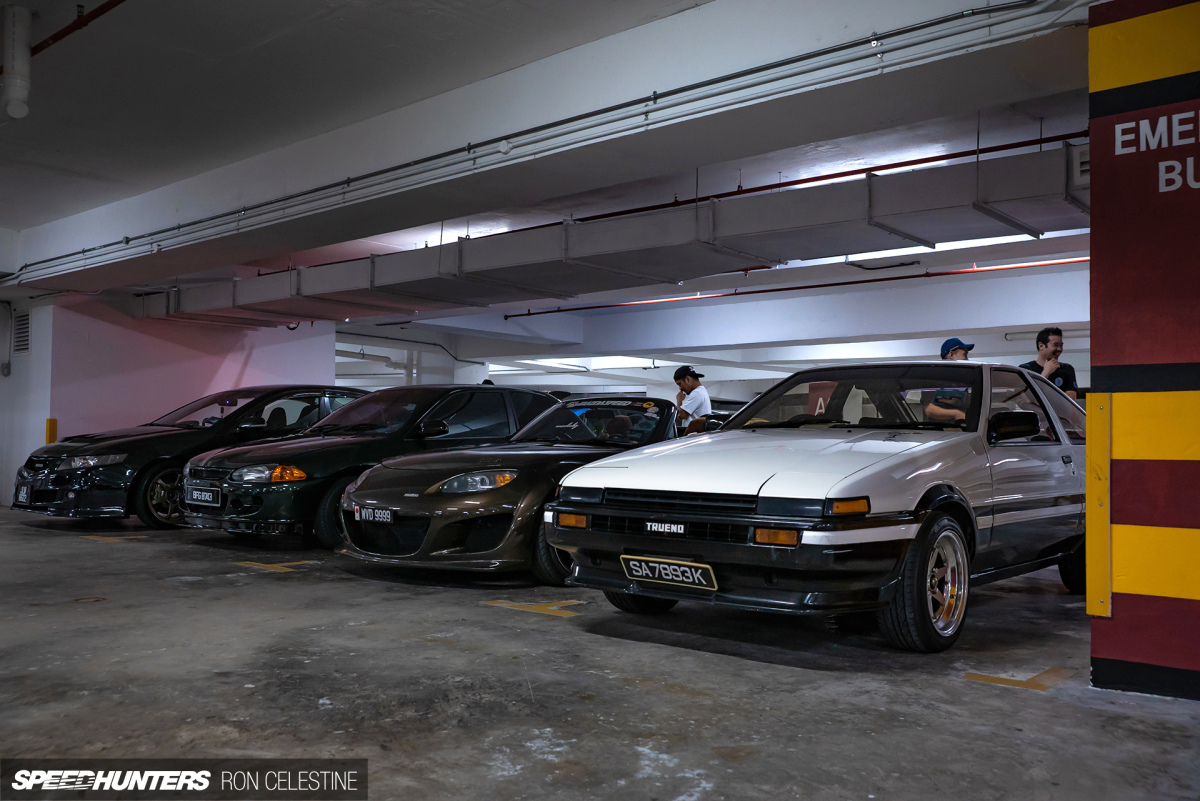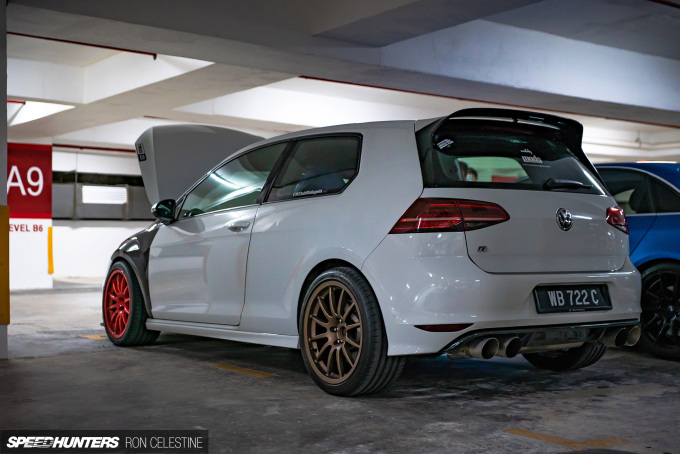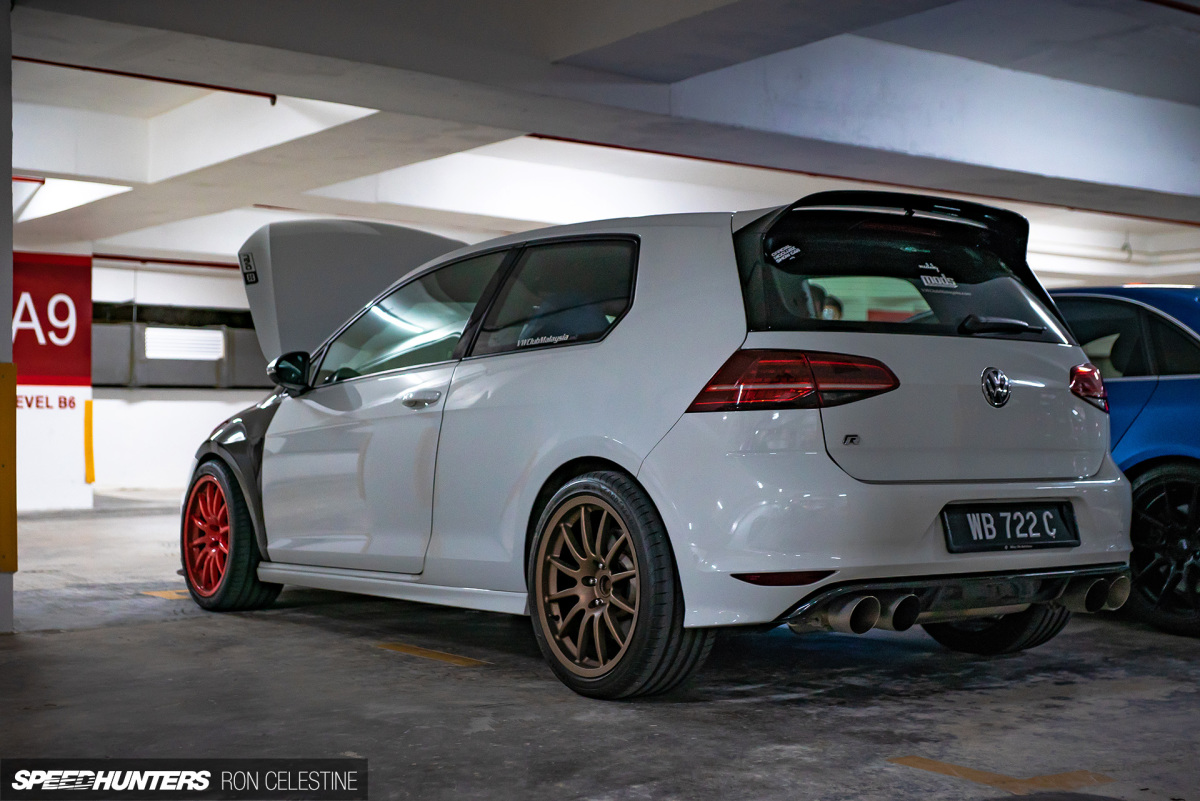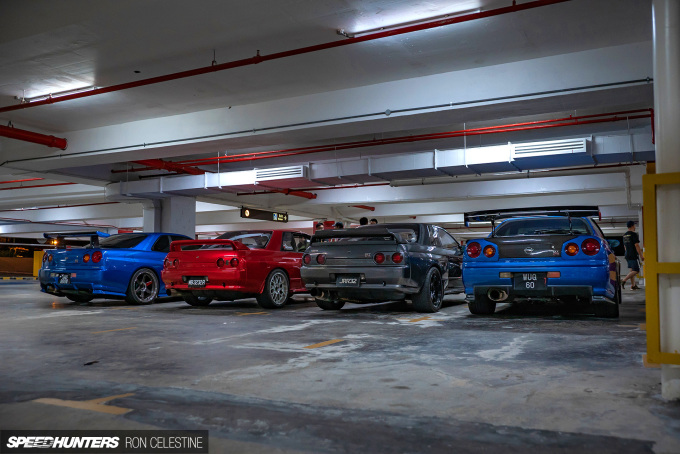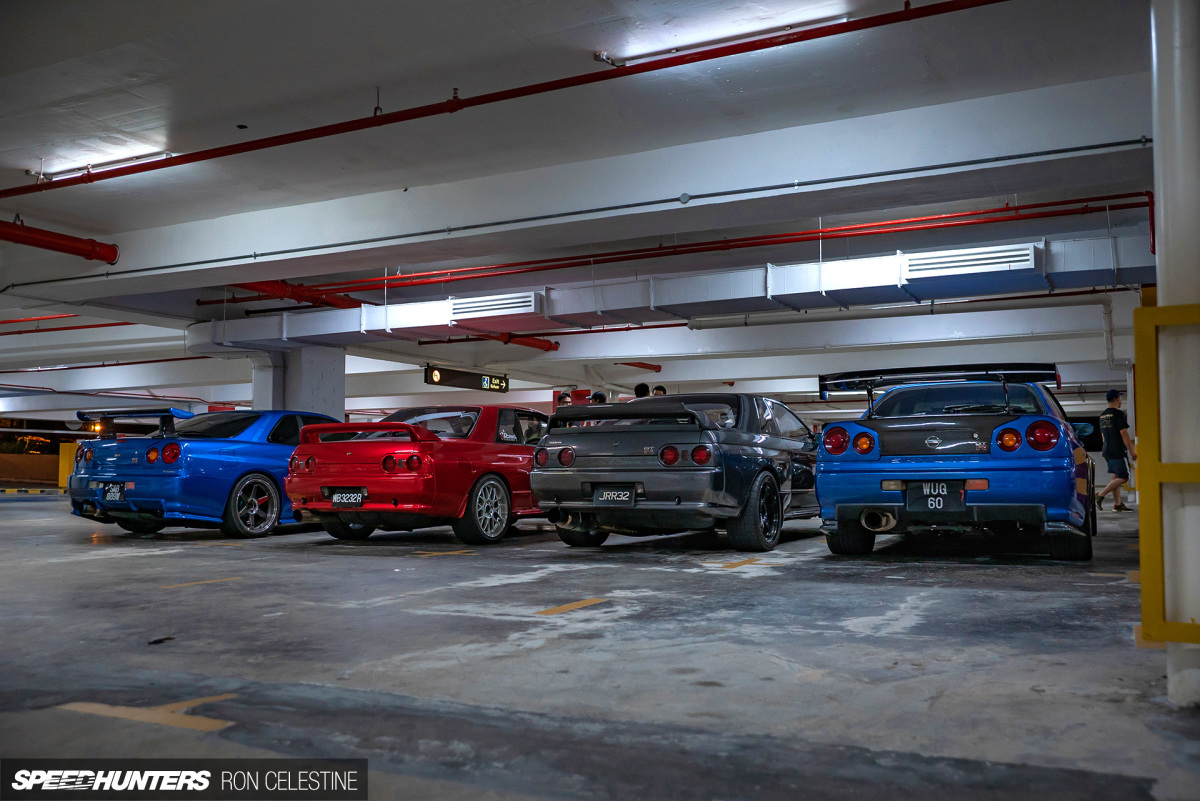 See what I mean?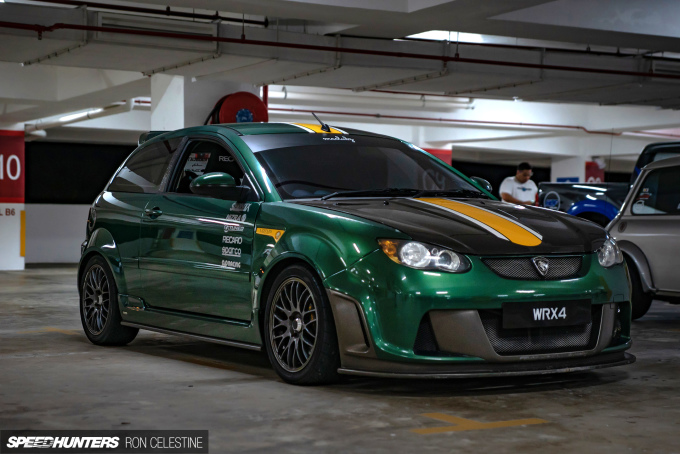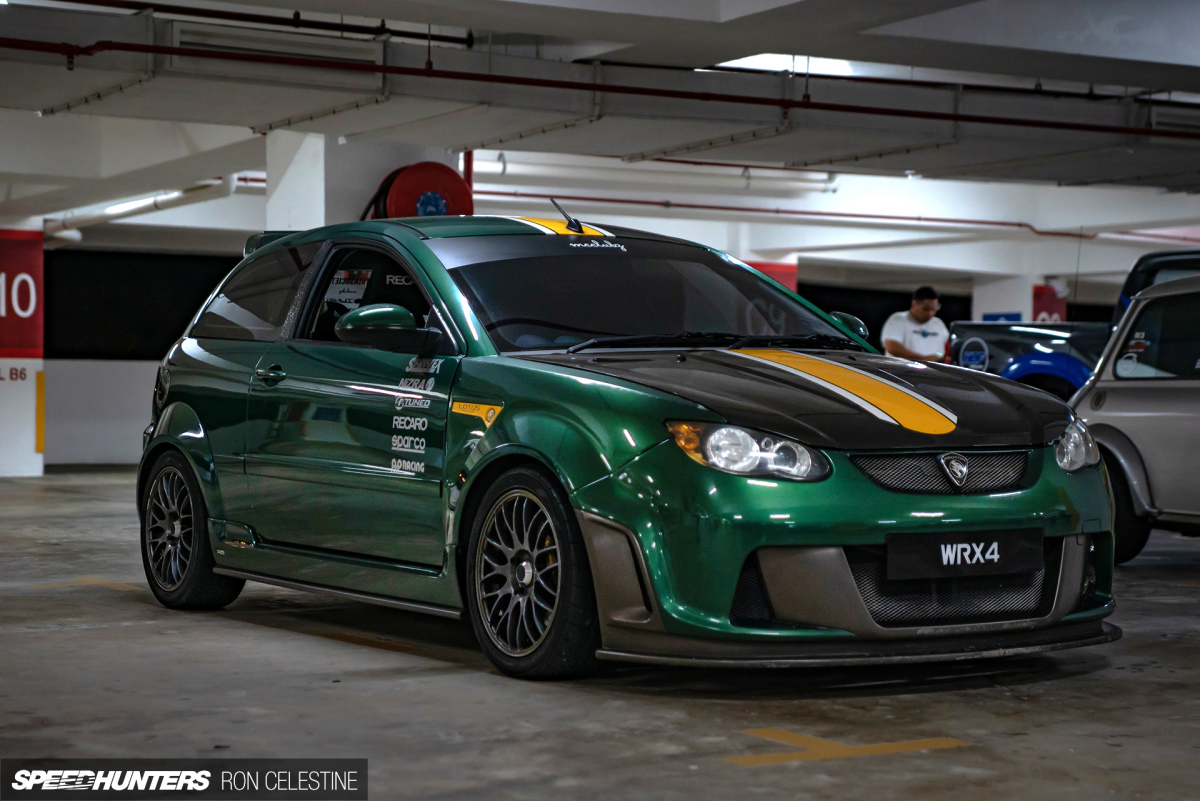 As for the car I had arrived in, it definitely wasn't your average Satria Neo. This is a 2010 Satria Neo R3 Lotus Racing version, of which only 25 examples were ever built. It's based on the 2009 Satria Neo CPS, but featured a host of 2008 Satria Neo R3 engine tweaks and other upgrades including Öhlins coilover suspension and AP Racing brakes. Being a genuine Lotus-enhanced model, British Racing Green paint was a given.
I didn't have time to do a full shoot of the car this time around, but hopefully we can make that happen on my next visit to Malaysia.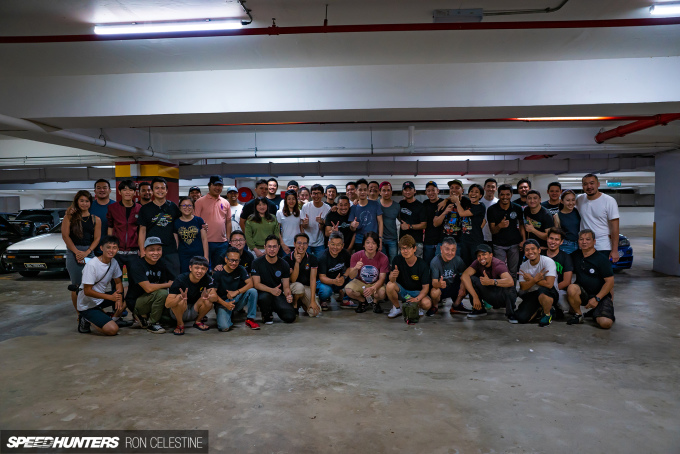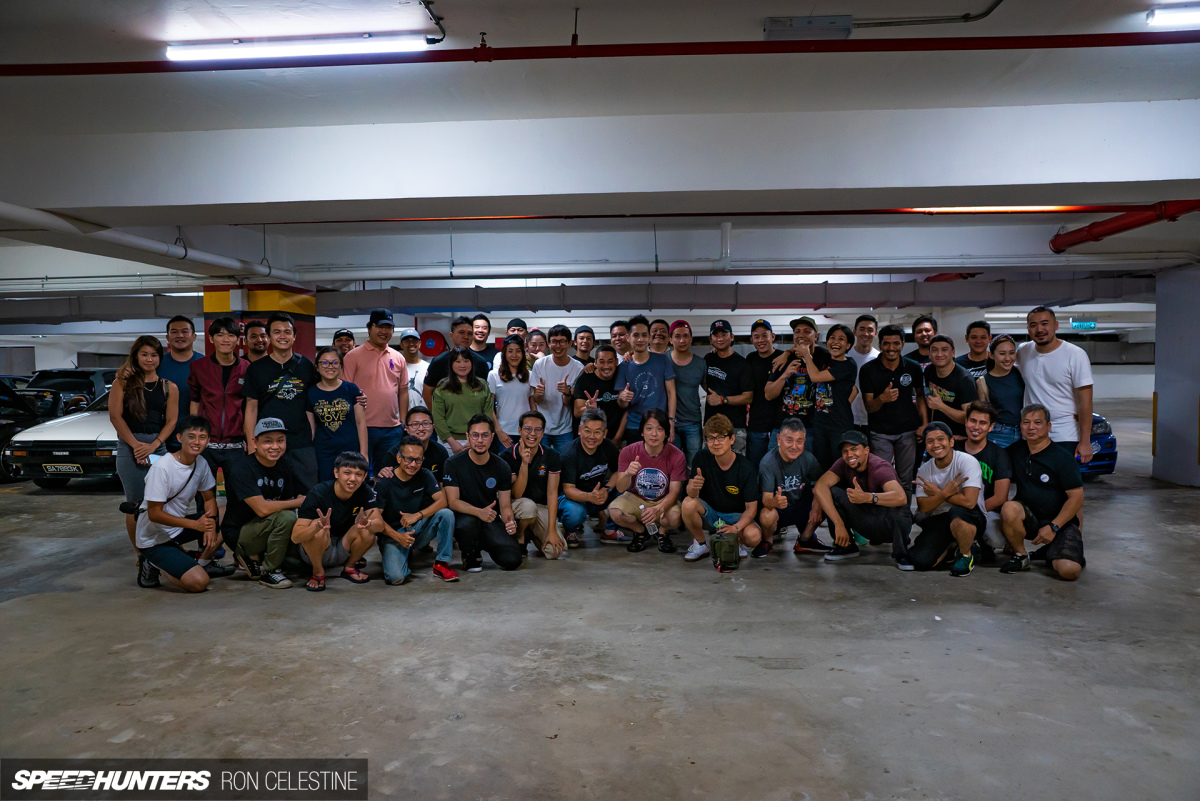 As so often is the case, it's the experiences that happen by chance that provide the most amazing times, and although this was nothing more than a meet-up and a drive – something I'm sure the majority of us can relate to – it's another night of car culture I won't be forgetting any time soon. I can't wait to do it again, but next time I just hope someone will let me drive.
Ron Celestine
Instagram: celestinephotography