#WEARETHEKEBABHUNTERS
Somehow, somewhere in amongst shooting our first official bike feature, hitting up Meguiar's MotorEx, and a Great Ocean Rd road-trip that felt like it was never going to end (stay tuned for that), Dino and I made time to fulfil what's becoming an Australian Speedhunting tradition: Kebabhunting.
Our mission? Simple. Track down the best late-night kebab in each city we visit. We kind of cheated in Melbourne though, asking a Melbournian mate and fellow photographer Paul Jakubicki for the hot tip on where to go. Apparently, there was only one place to kick off our adventure…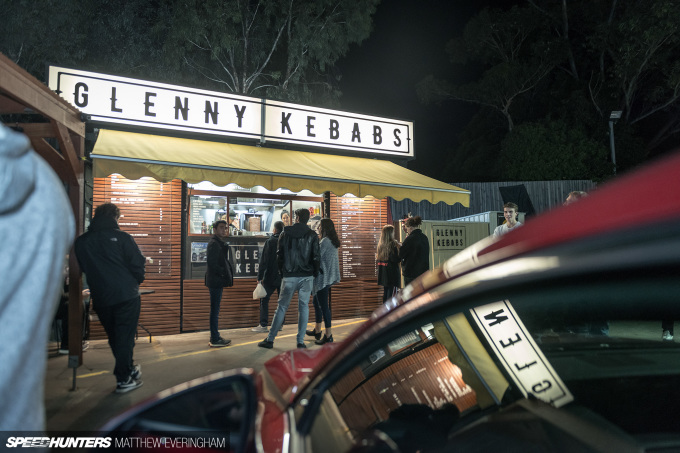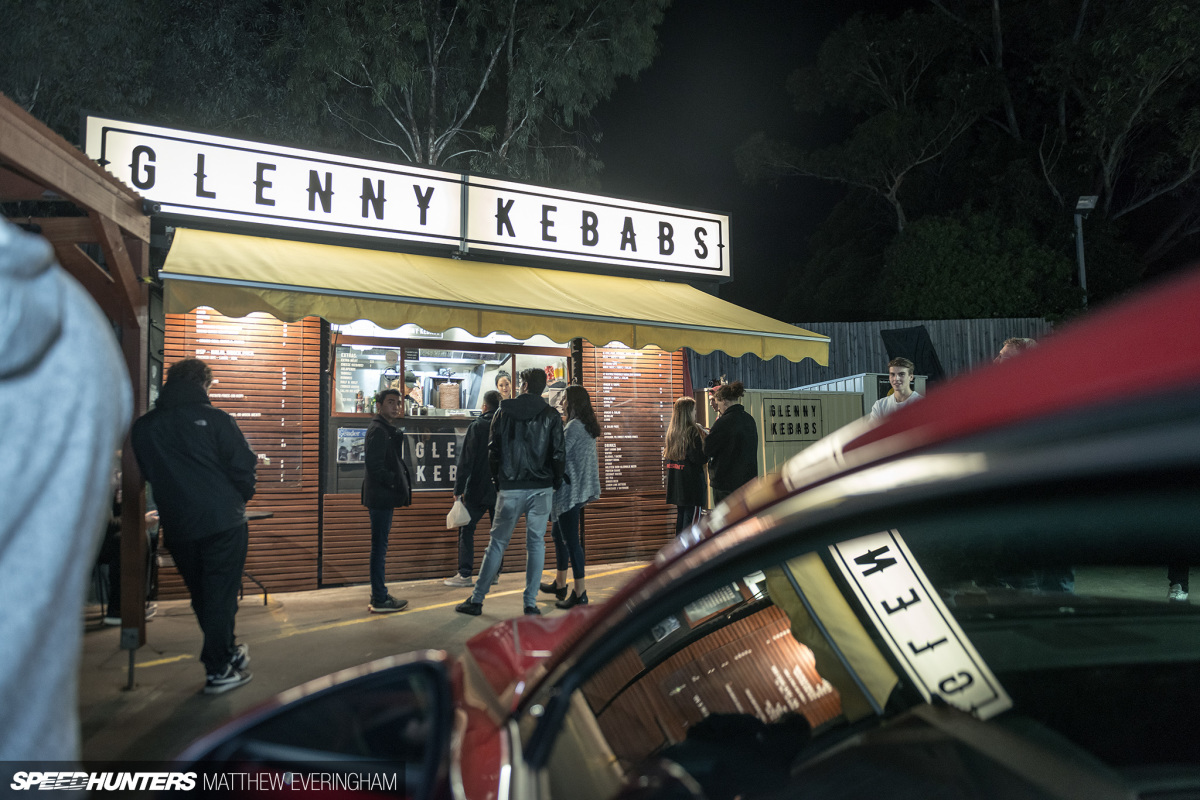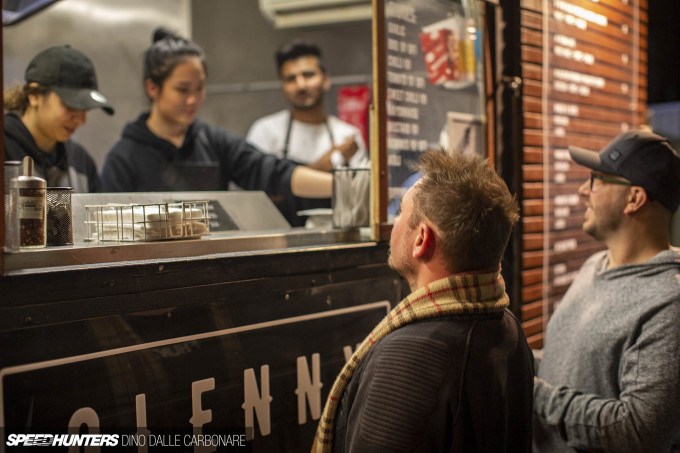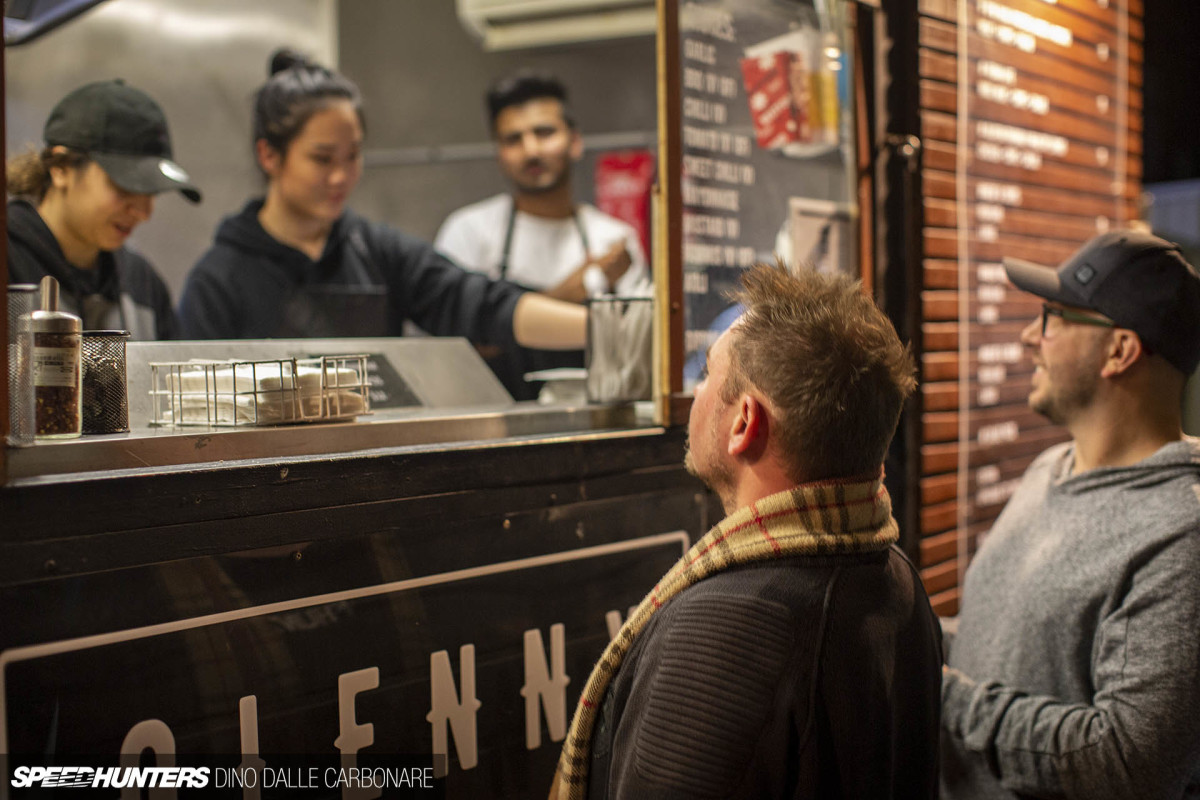 Glenny Kebabs is a late-night stop that's often frequented by drivers and riders craving some late-night calories. Pauly also mentioned he'd heard the shop owner had a wicked ethanol-drinking RX-7.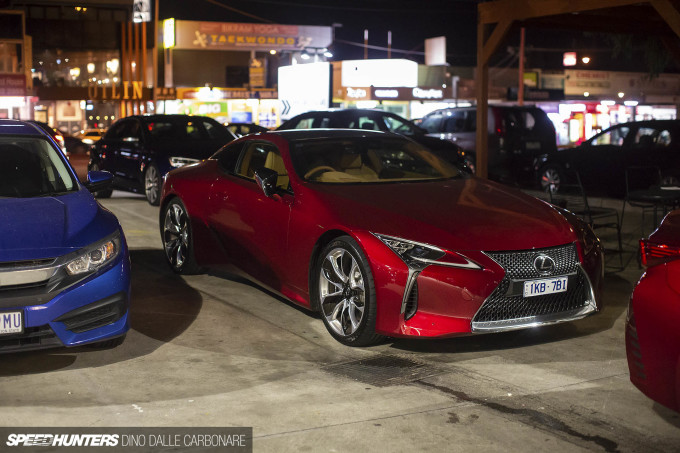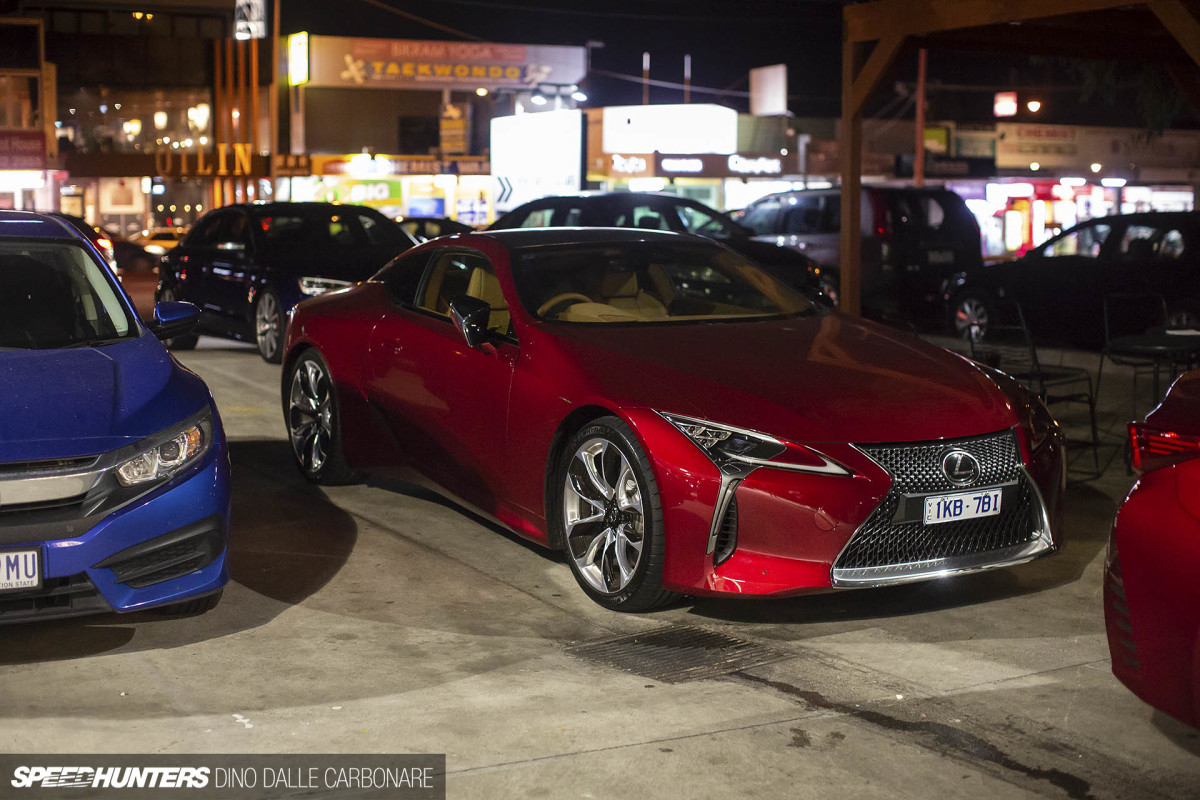 With the time and date set, a last minute call-out to Melbourne drivers across both Dino and my social networks, and the destination entered into the built-in navigation units of our Lexus press cars, it was time to roll and feast like kings.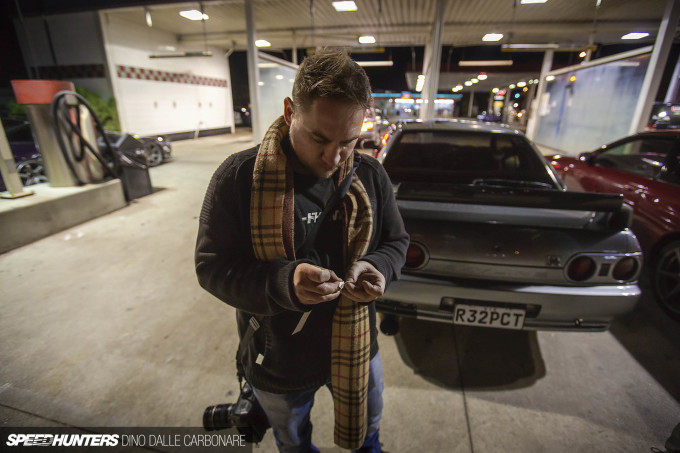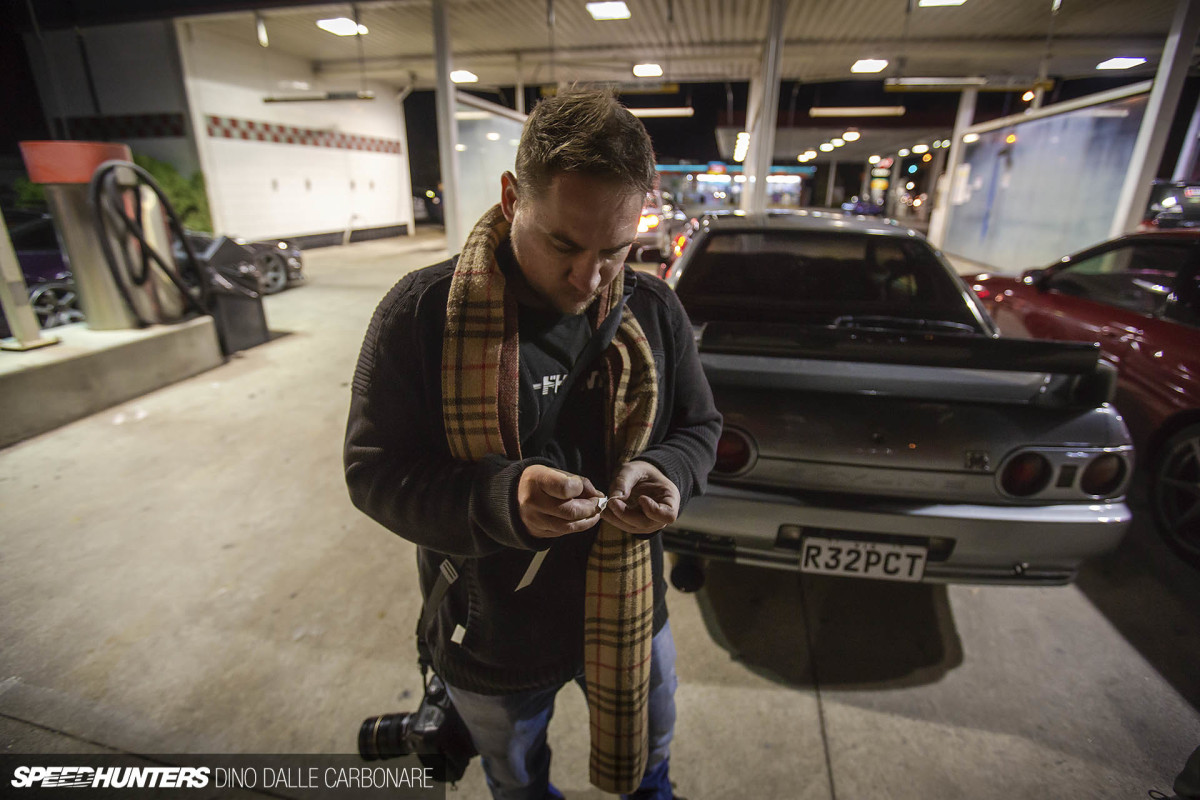 After my first encouraging taste of Melbourne's nightlife, I thought it'd be something that Dino might want to experience too. The only things left to do now were arrive, eat, and wait to see how the rest of our night would unfold.
So Dino, what were your first impressions?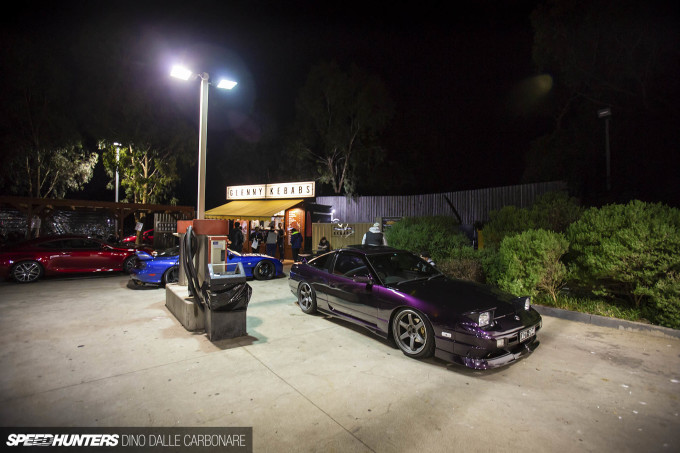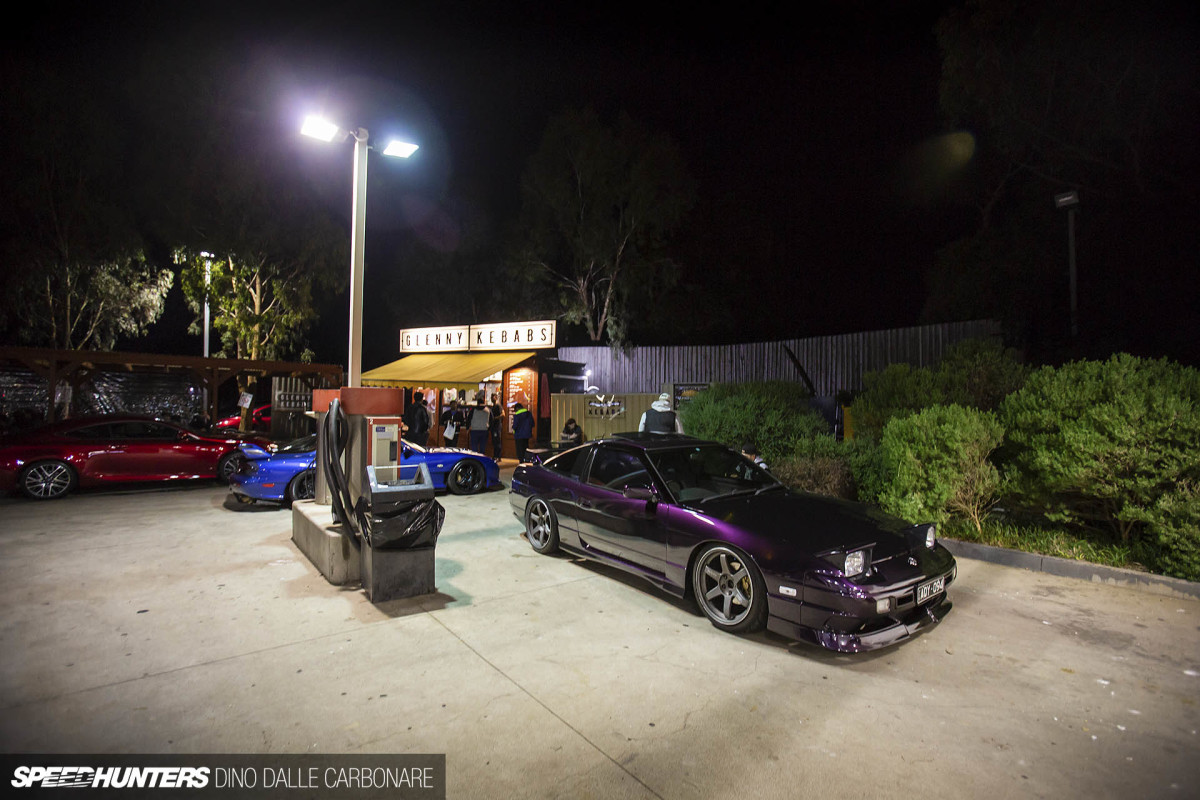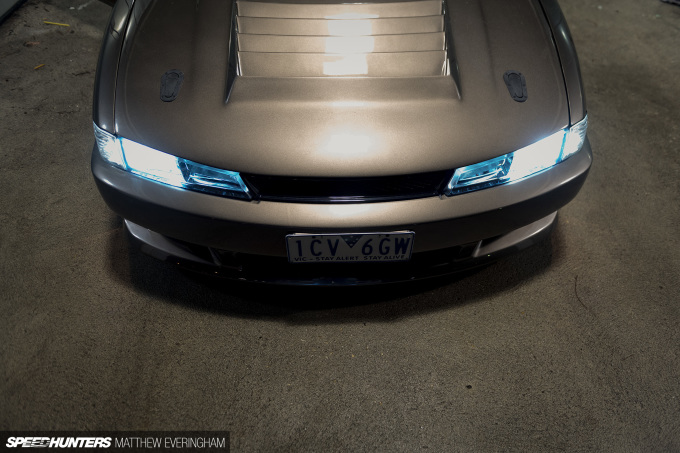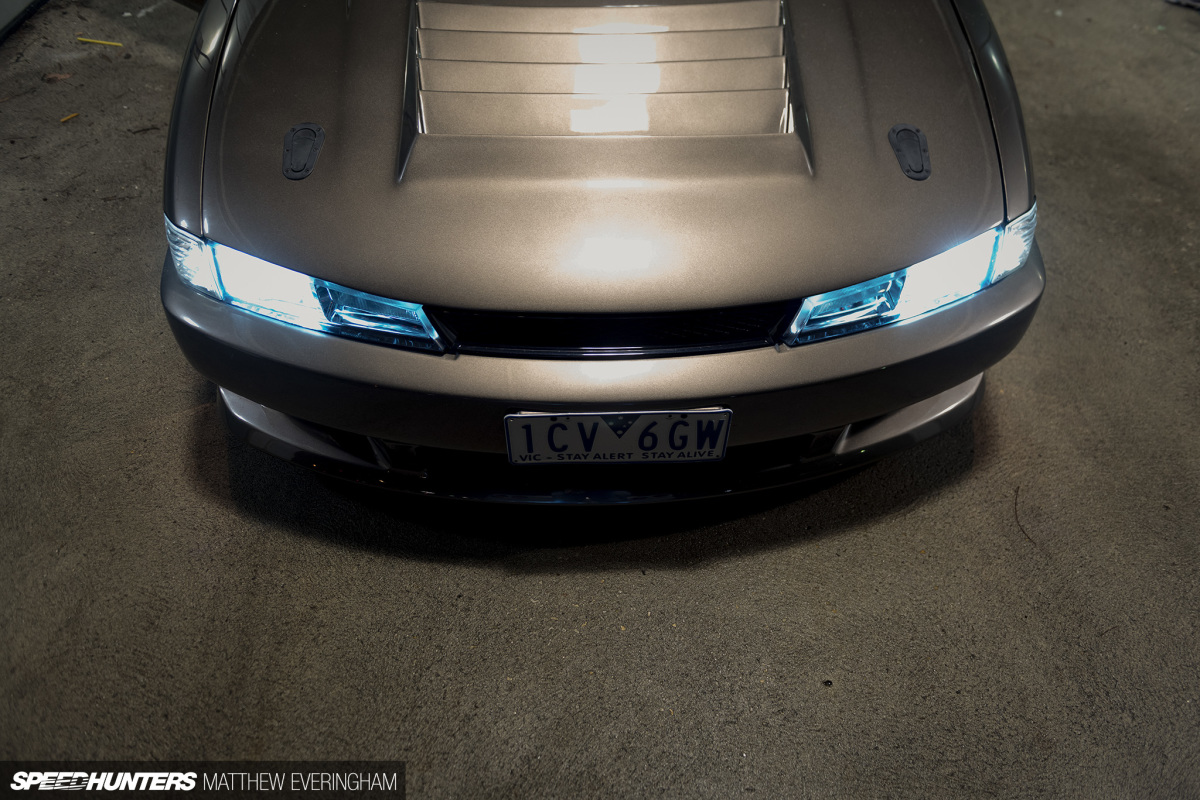 Dino: Well, what can I say. Excitement was in the air, first the thought of munching down on some juicy local cuisine, and then also meeting up with local car guys. I was curious to see what our call-out would generate, and needless to say the power of social media did not disappoint.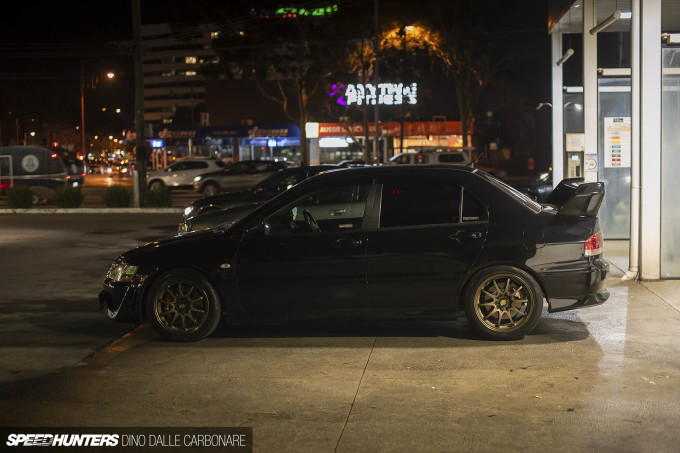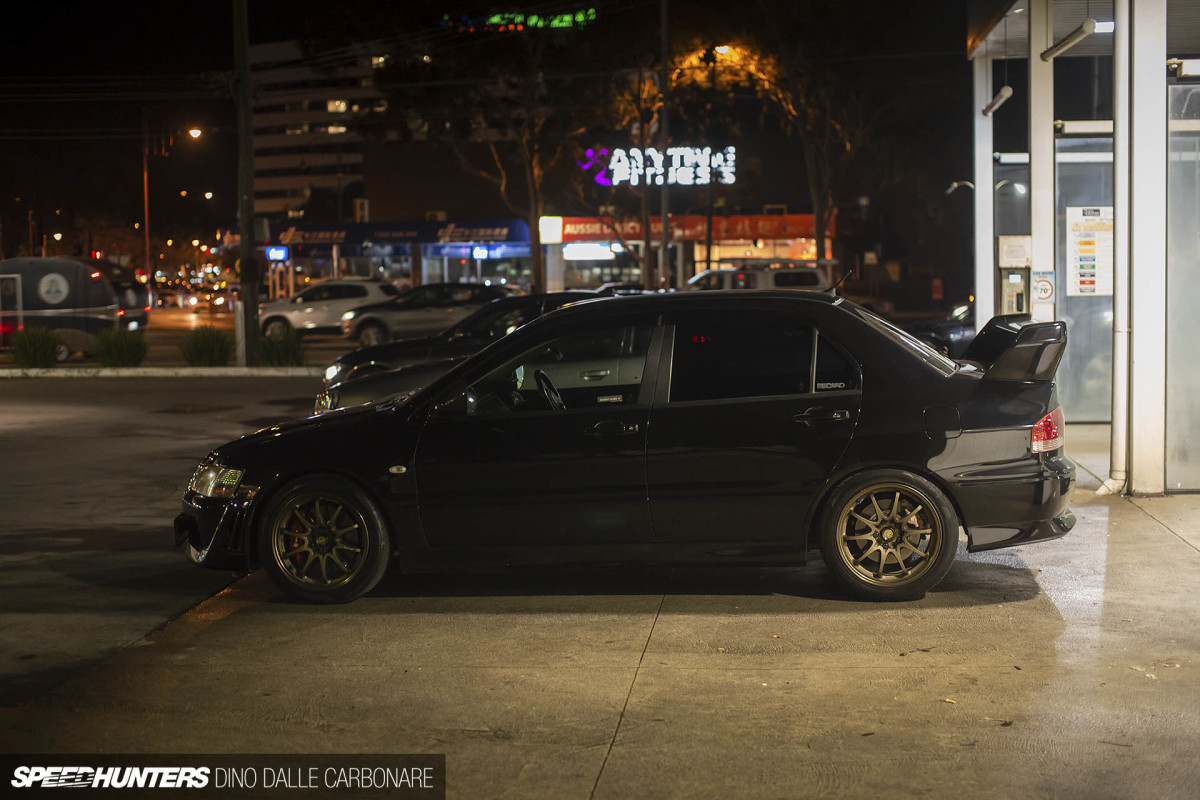 Matt: It would have been absolutely devastating if our last minute roll call yielded no GT-Rs (or GEEEEDEEEE-AAHHHHs as Dino likes to call them), but national pride was saved by a pair of very tidy and well-modified examples of how Australia likes to build a BNR32. Thank you, boys, we salute you.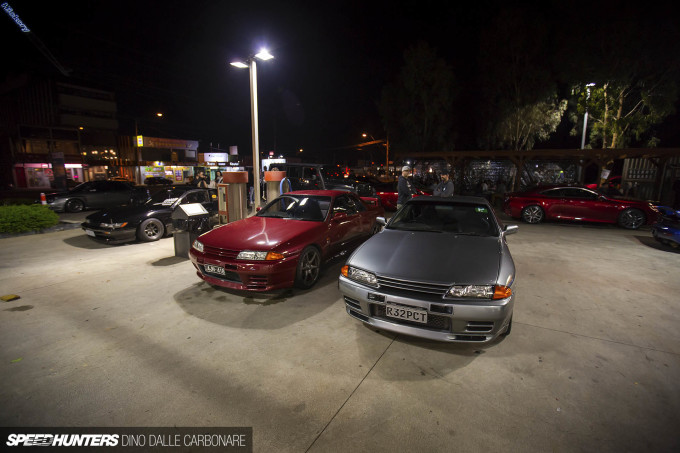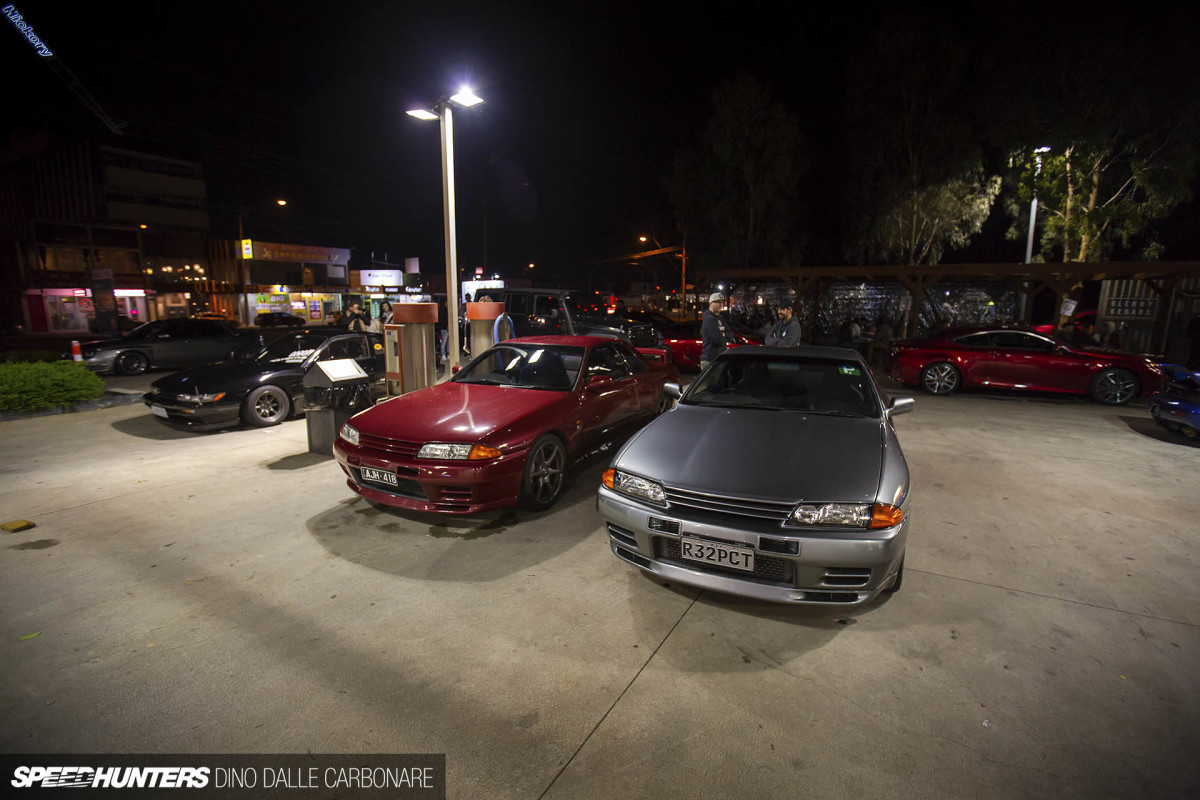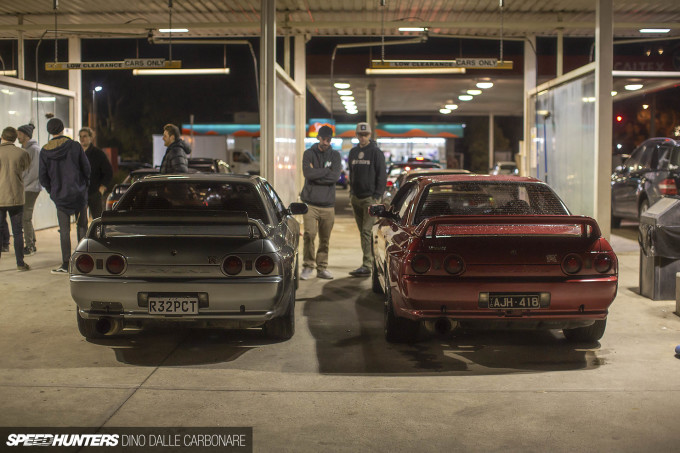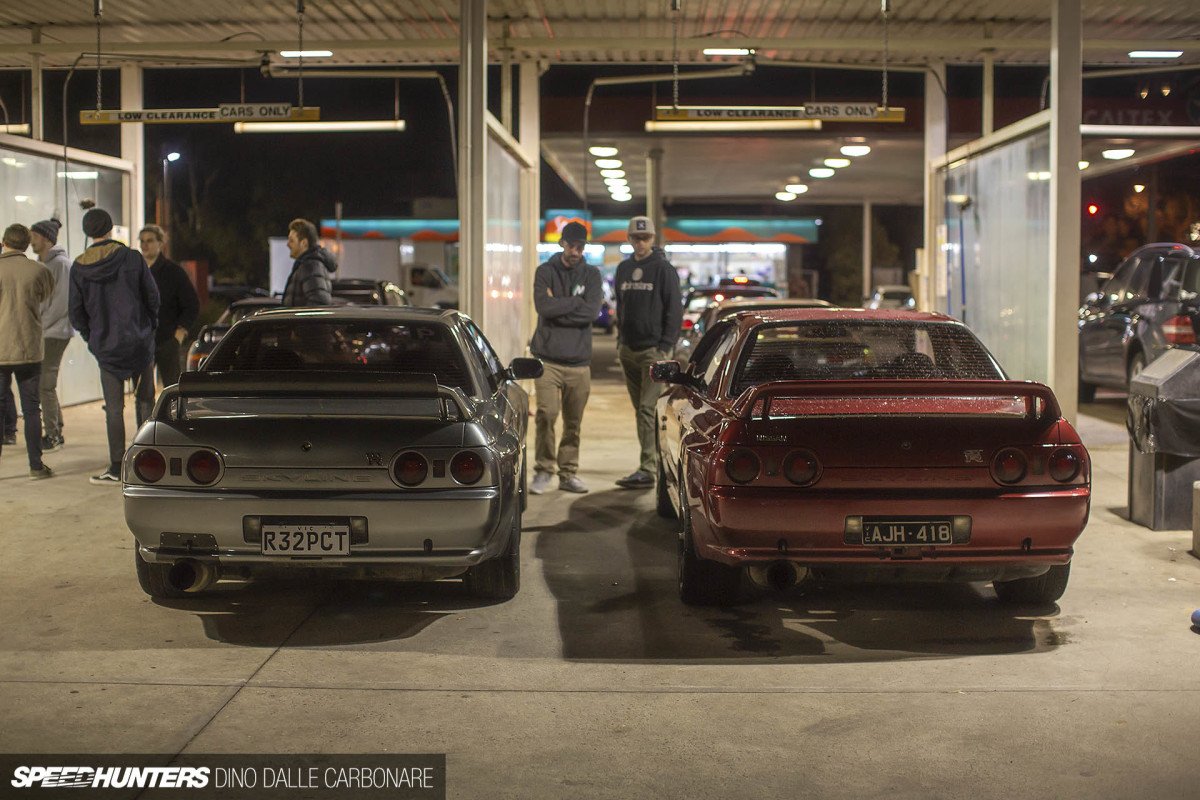 Dino: You actually pronounce it GEEEEDEEEE-AAHHHH ending with a 'mate' at the end – countless trips to Australia have taught me well. It was cool chatting to the owners of these two BNR32s and hearing about how the silver one had recently been built and picked up from Sydney. The owner was impressed at how much fun it is to drive with what is still a pretty sedate setup – by power-crazy Australian standards at least.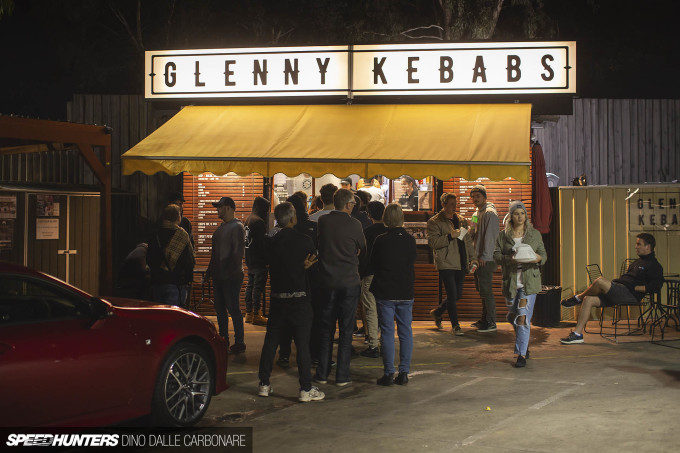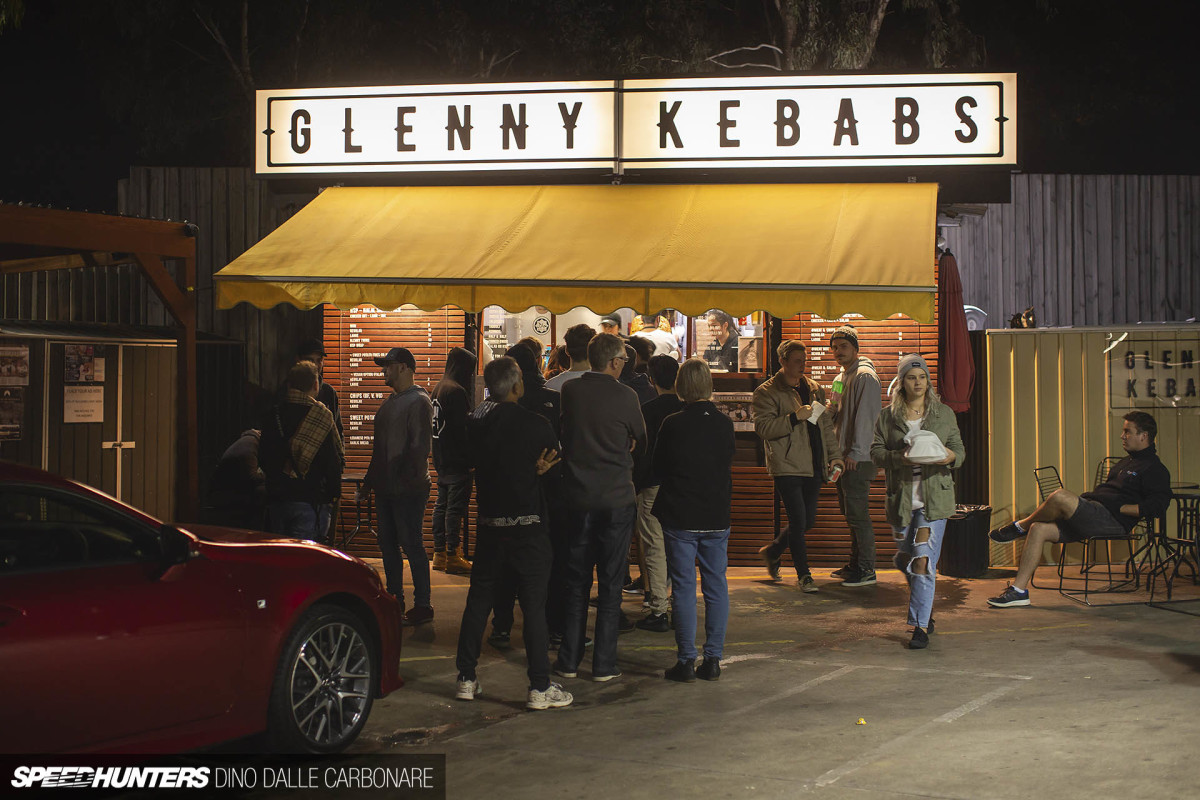 I have to say, having barely eaten a thing since the morning and walked the halls of MotorEx all day long I was well and truly famished. You know what they say, if there's a big line of people outside a food joints the wait is probably worth it.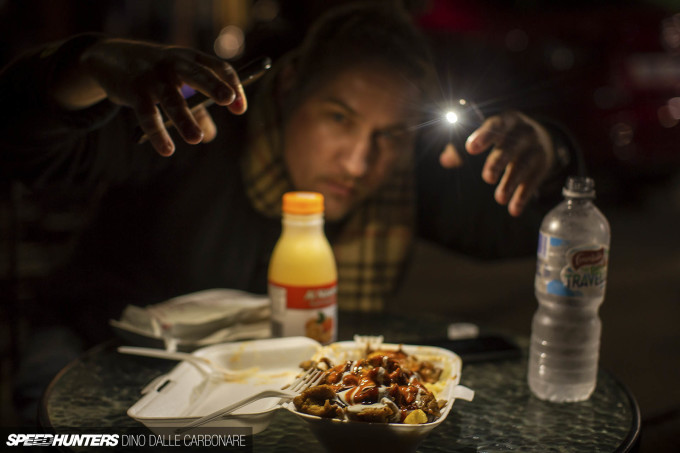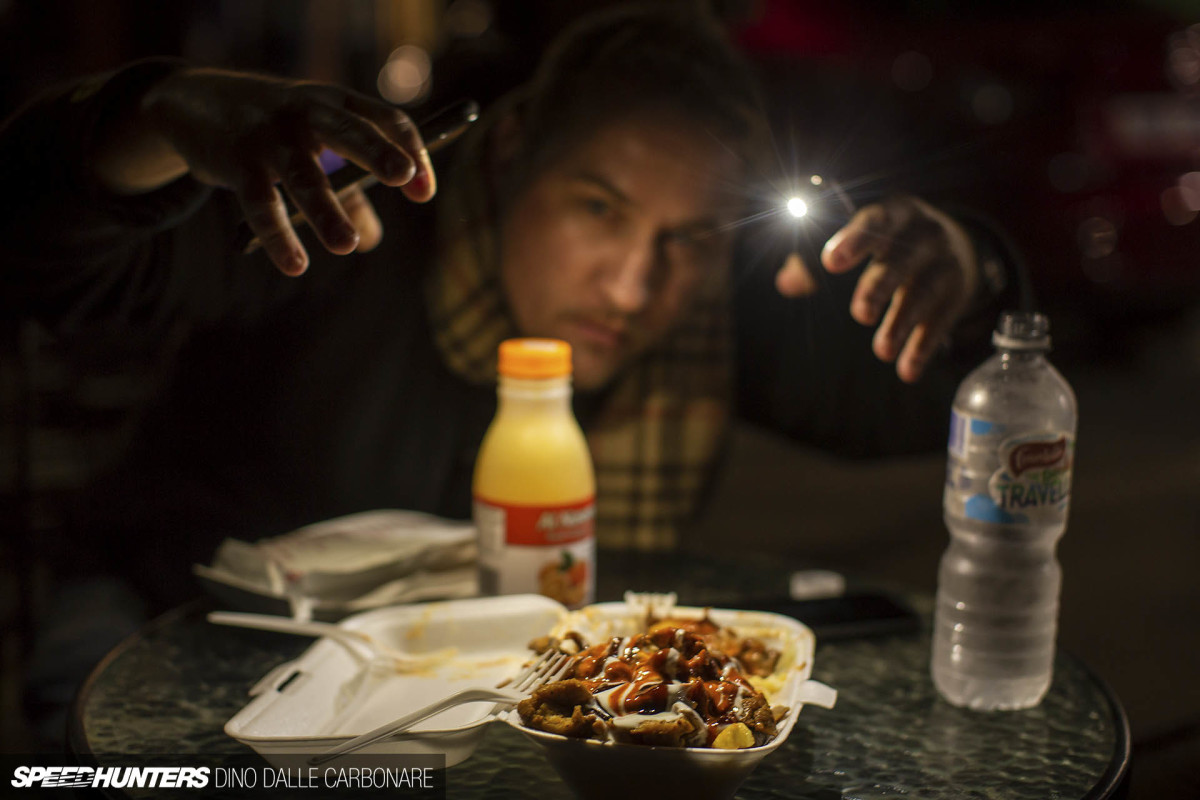 Matt was sharing a plate of HSP (Halal Snack Pack), which is actually not a snack but rather a four-figure serving of calories.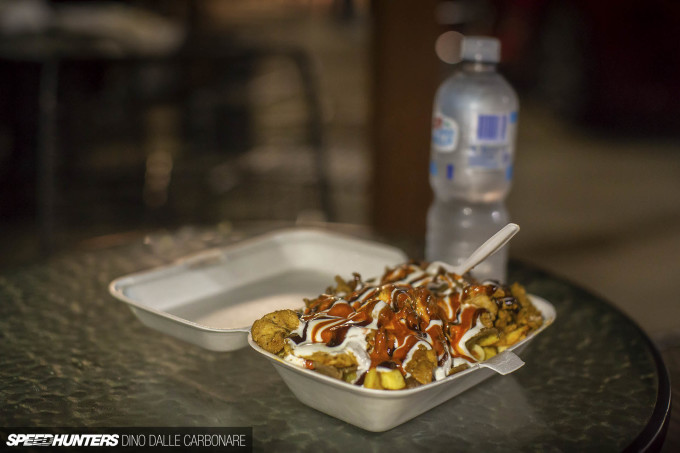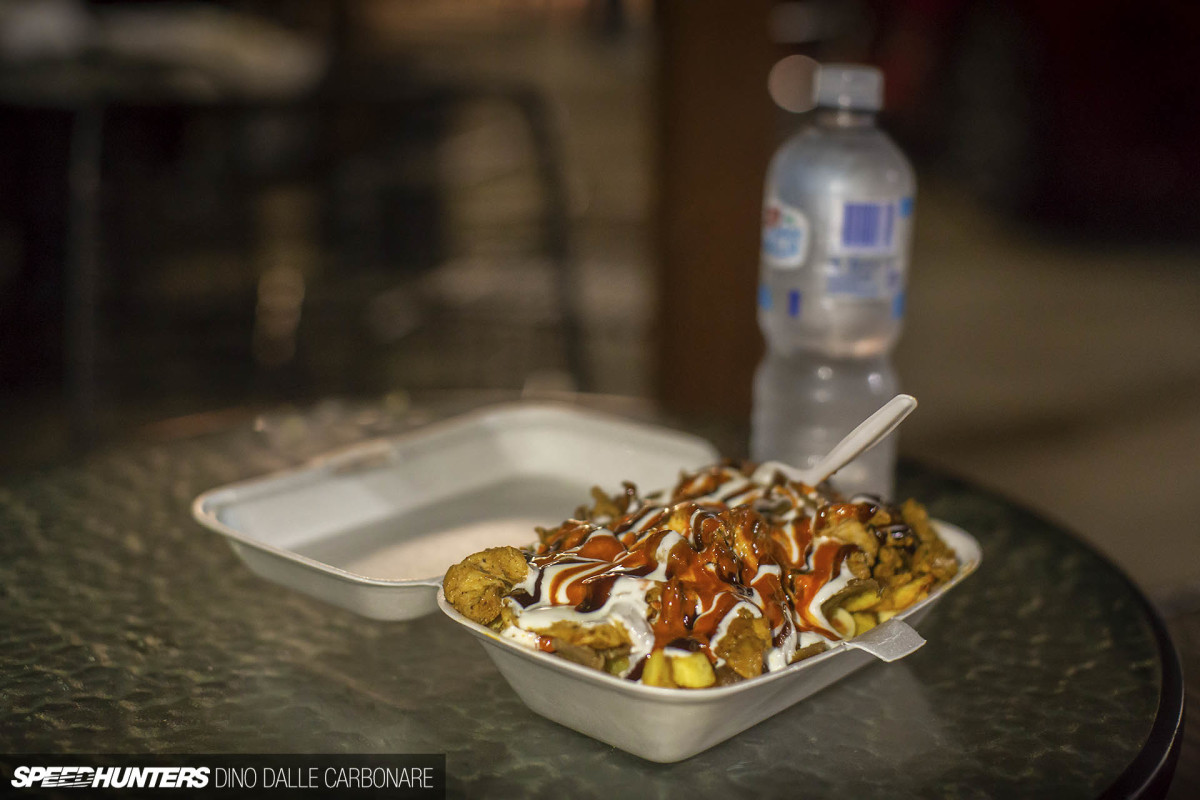 Despite resembling something just run over by a car, it's actually a thing of beauty when it comes to the taste. I'm sure that tackling the masses of kebab meat slapped over chips (fries to anyone in North America) and embellished with chilli, barbecue and garlic sauces, would be even better after a big night out.
Not wanting to weigh my stomach down, I opted for a simple kebab, which itself is a rather rich and satisfying meal. I scoffed it down without breathing, and after wiping the meat juice and sauce residue off my beard, it was back to shooting. It was so good though.
Was the experience just as satisfying for a connoisseur like yourself, Matt?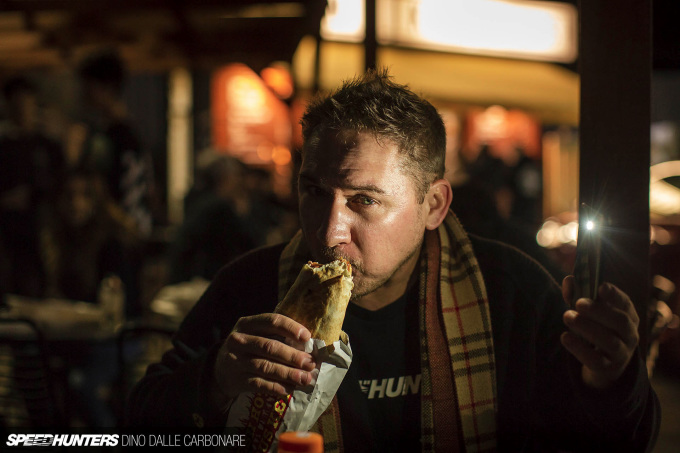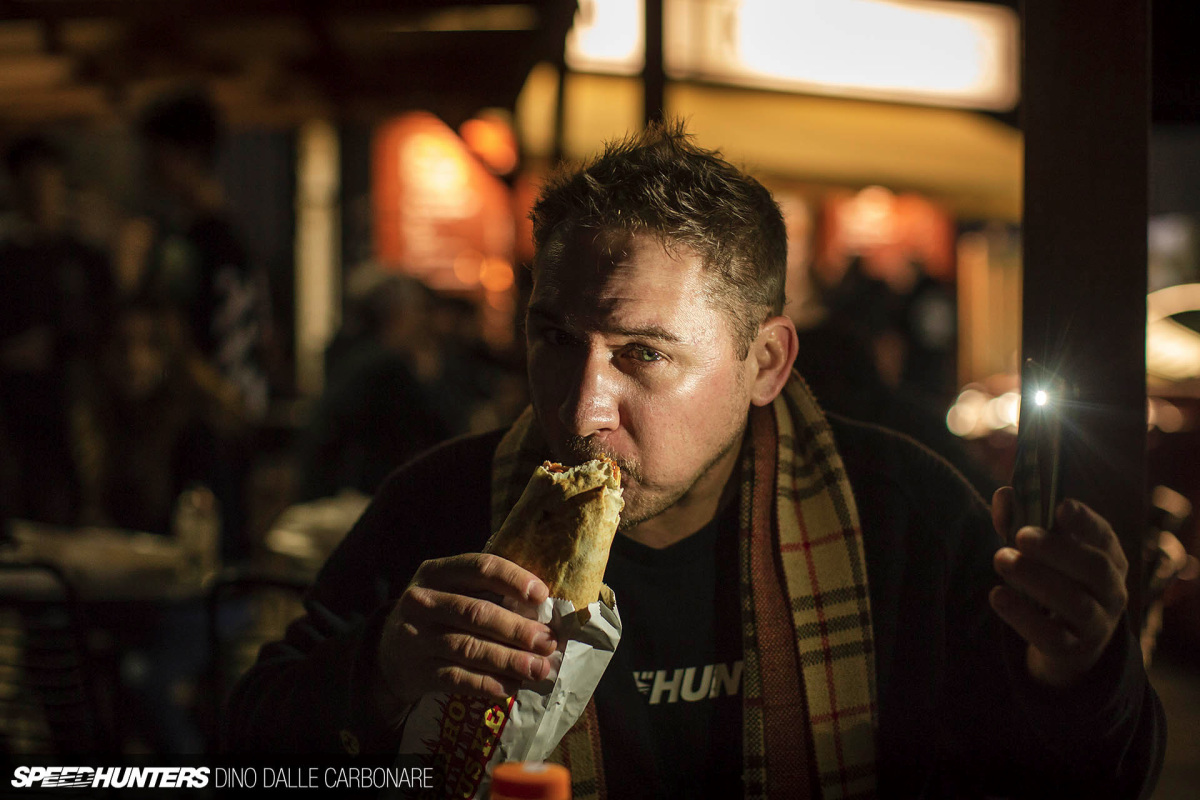 Matt: Flavoursome, juicy meat, crisp bread, and a solid kick in the chilli sauce – I'd have no qualms about returning for a sequel kebab at a later date. Paul's HSP was better than my kebab though. Also, I'd rate both the kebab and the HSP higher than this fantastic photo of me eating that you've shared with the world. Thanks for that, Dino-san.

Our fun culinary selfies were interrupted by the throaty growl of another mate's LS1; Bez Black had arrived. Dino's face was priceless as turned around to discover the source of the sound was about as far removed from an American classic as you can get.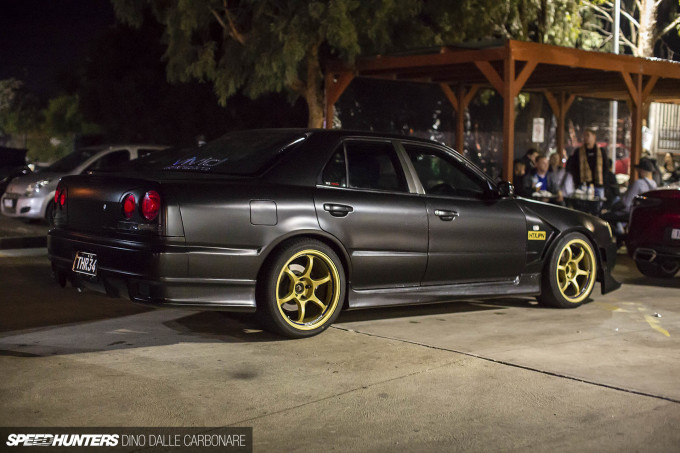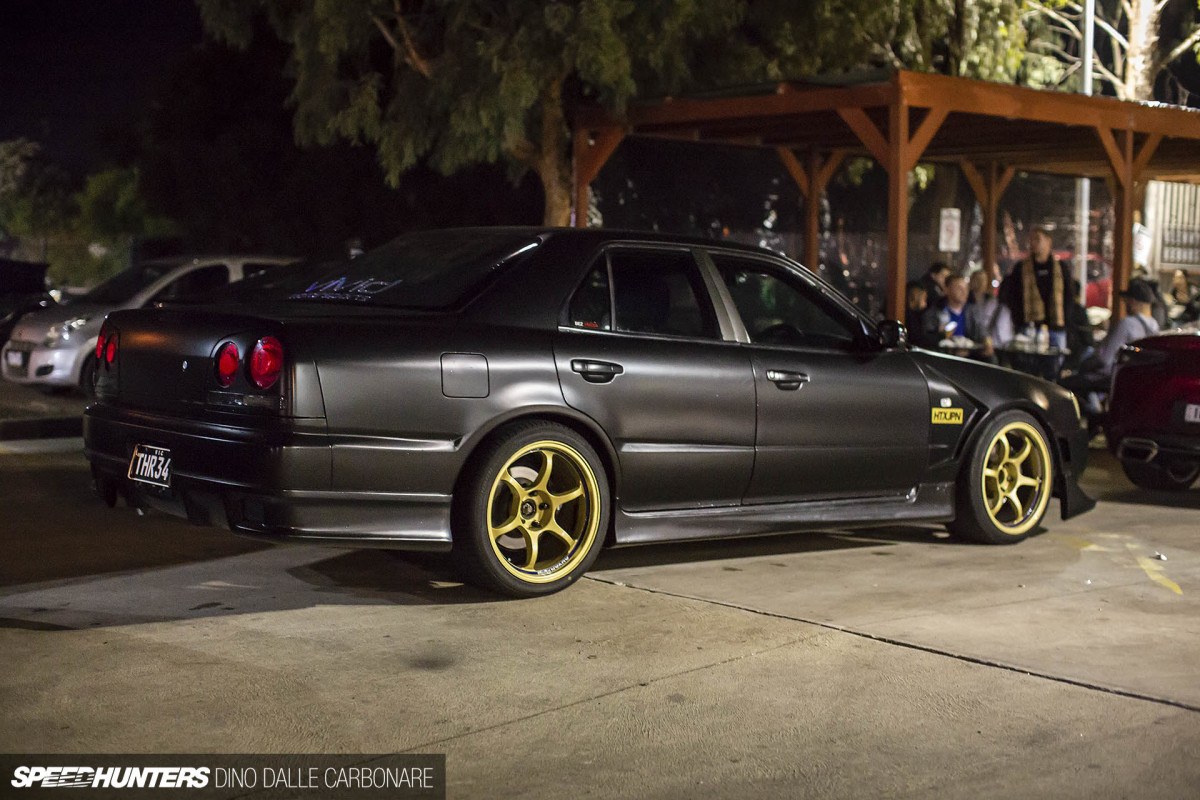 Bez's satin black ER34 Skyline burbled up the driveway as only a naturally aspirated engine does. The Skyline's original RB25DET and retrofitted Garrett GTX3076 turbocharger have given way to an LS1. Both setups make in excess of 320kW (430hp) at the rear wheels, but the V8 package is 150kg lighter and infinitely more reliable.
Dino: I was beyond surprised when the ER34 showed up with what was a very unnatural exhaust note. I certainly didn't expect an LS to be sitting in there. Paddy will definitely be very happy seeing a swap like this, as he's been suggesting I do the same to Project GT-R for years now. Apparently, Bex is going for a bit of forced induction soon, so it will become really silly.
Next up, we were treated to some brappage…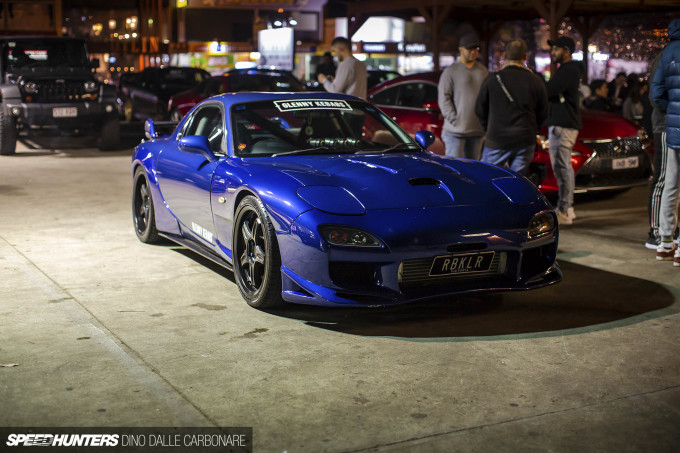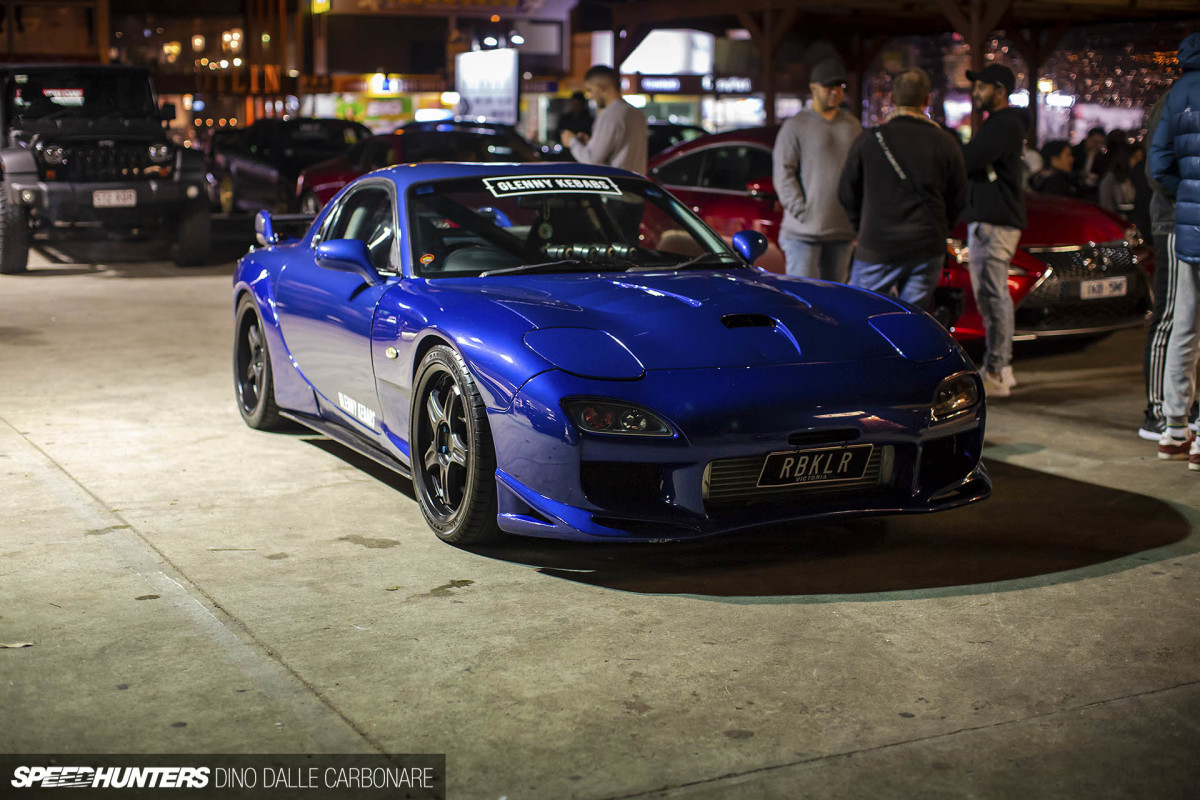 Matt: It seemed the owner of Glenny Kebabs saw our last minute call-out and made his way down to greet us in his mental E85-drinking Series 8 Mazda RX-7. Bez's naturally aspirated V8 might have garnered some attention as it rolled up the driveway, but Asad's bridge-ported FD3S stole everybody's attention. By the time he pulled into the service area I think the entire suburb knew he'd arrived.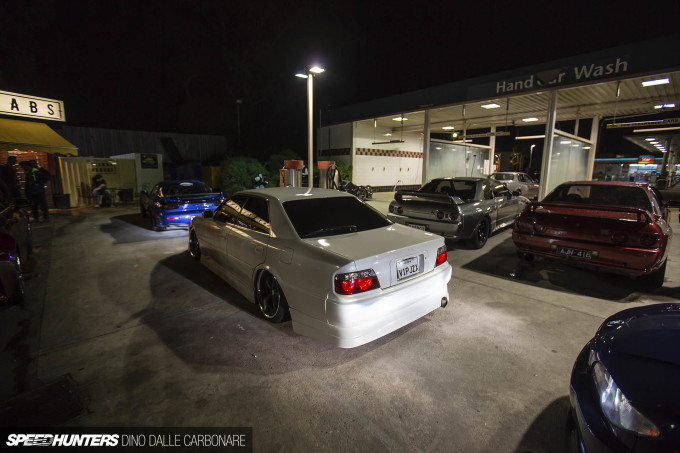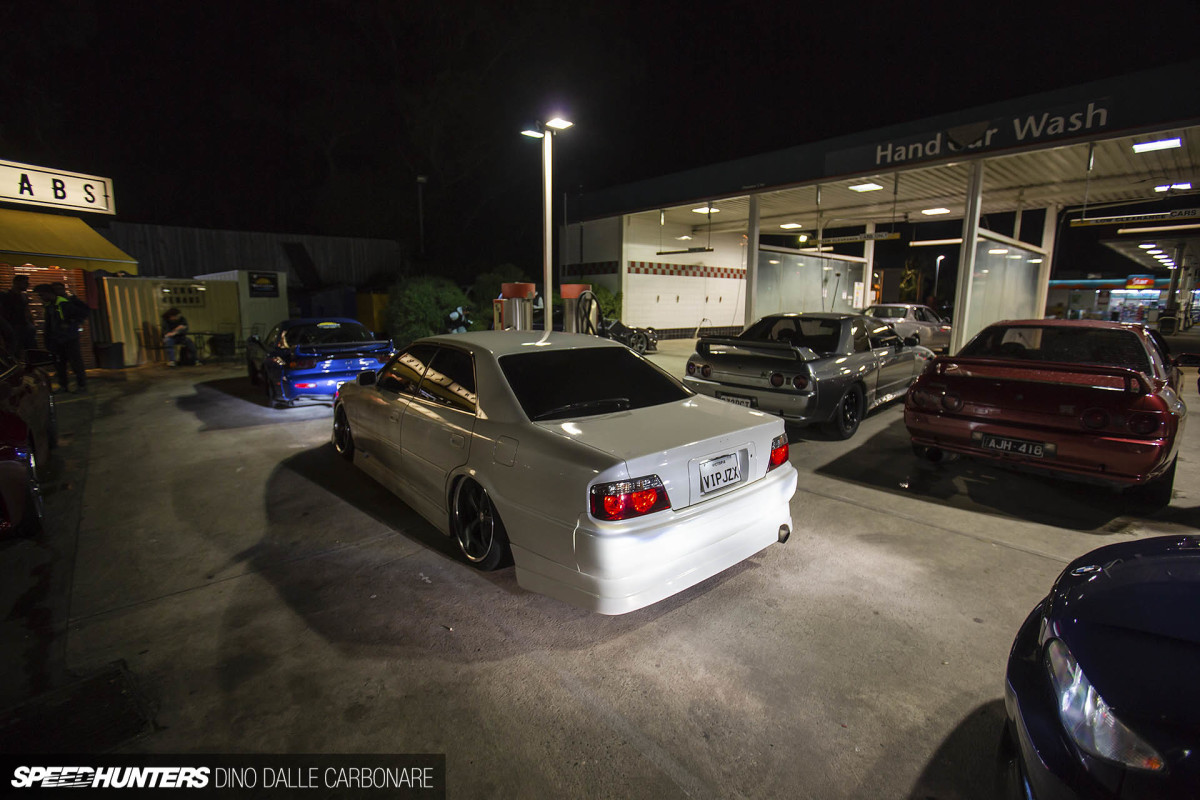 Dino: It never fails to amaze me just how much the rotary scene has evolved in Australia; you hardly ever see something this wild out on the streets in Tokyo or Yokohama. By this point I was seriously impressed by the variety of cars that had assembled, and after having suffered V8-overdose at MotorEx earlier in the day a nice mix of Japanese metal really hit the spot.
But just as I thought things couldn't possibly get any better, following the RX-7 in was a pair of stanced BMWs – an E46 and a super-clean E30.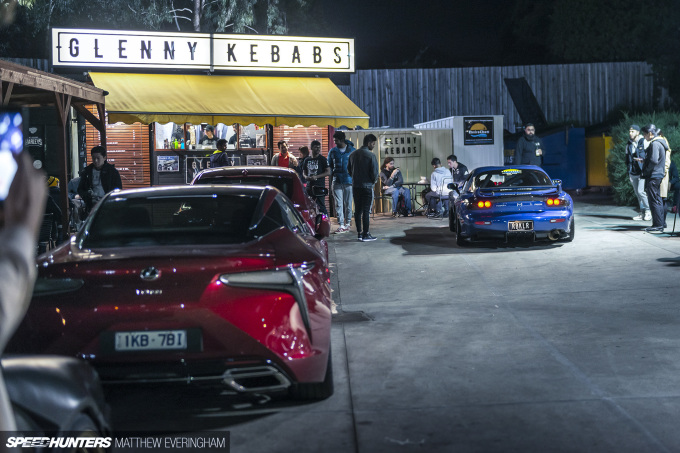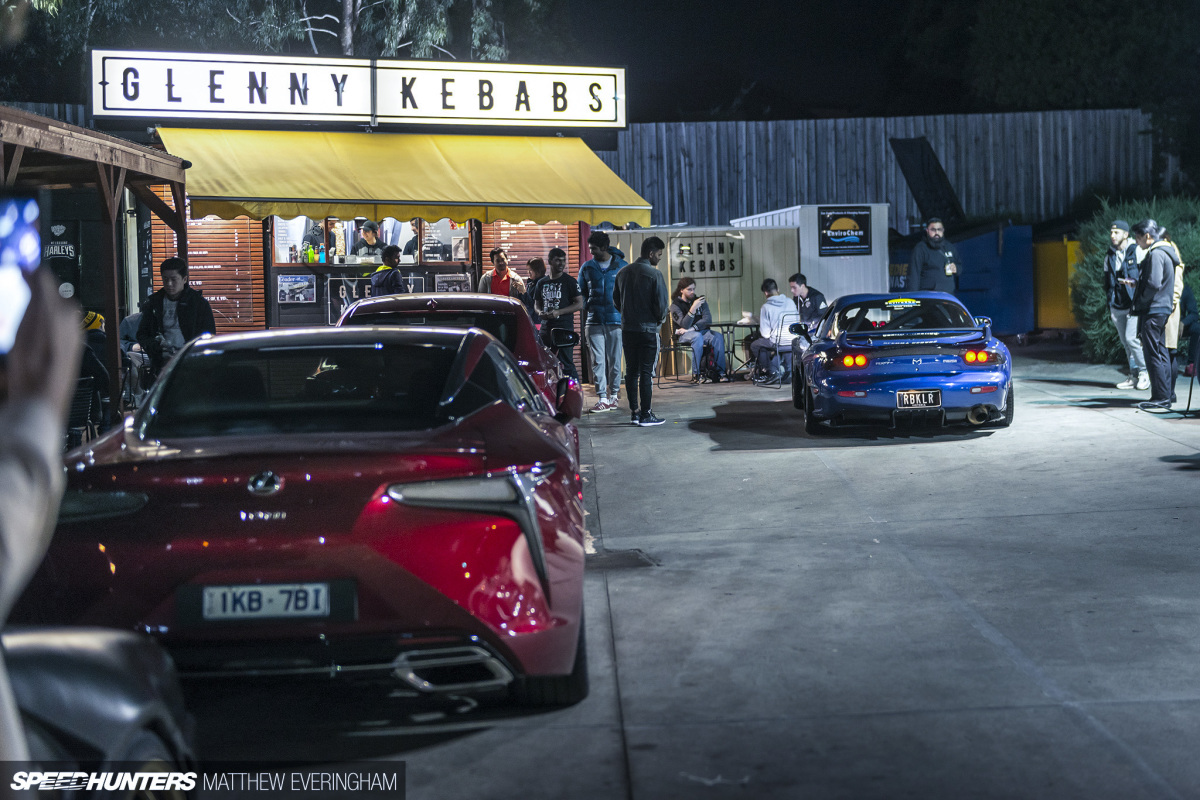 Matt: With the latecomers both full and satisfied, it was time to make a move. As much as I like eating and admiring the unique style and hard work of others, I love driving, especially when it's coupled with the opportunity to explore a new city. Also, I may have had an ulterior motive for assembling a crew, but more about that in a moment.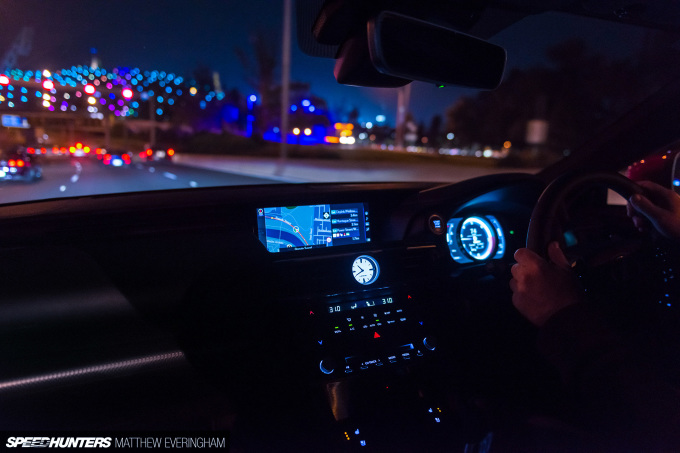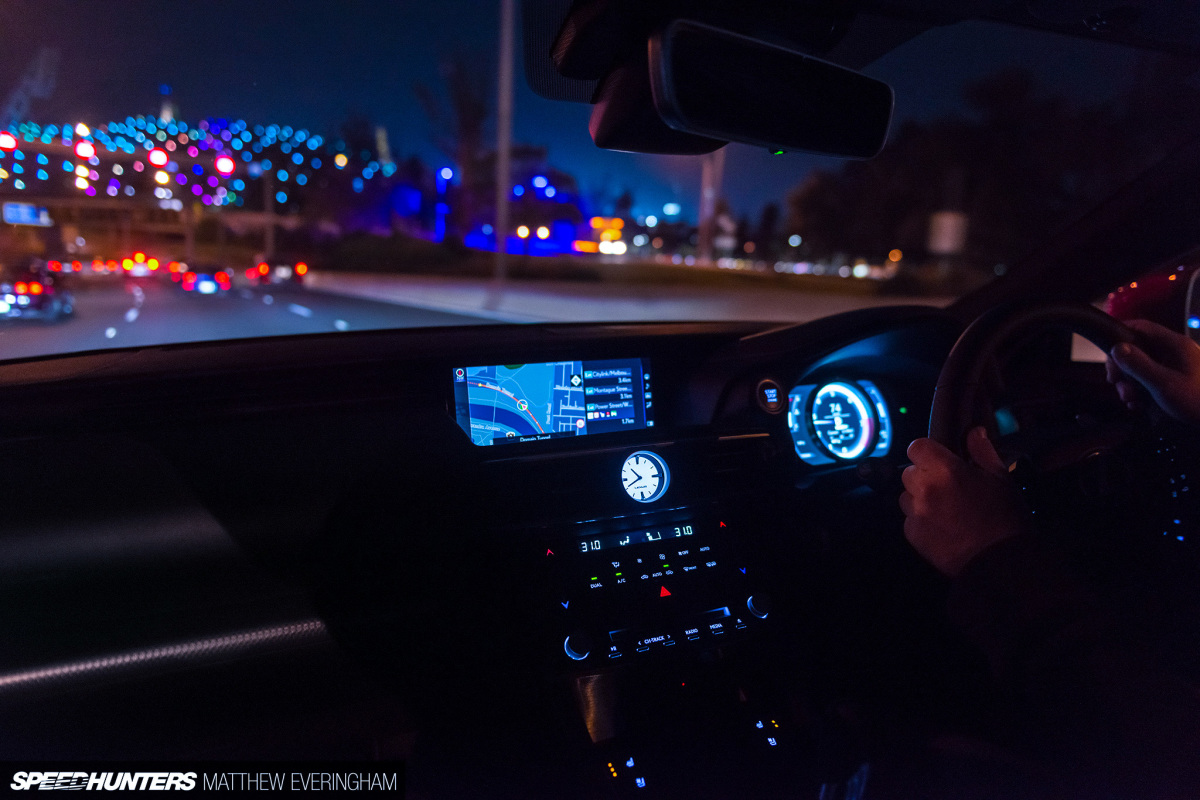 Right now it was time to balance out the flavors of our savoury meals with sweetness from another local favourite night spot: Daniel's Donuts. We were all too busy scoffing our fat faces to snap any pics to share, so let's move right along to our second meeting location of the night.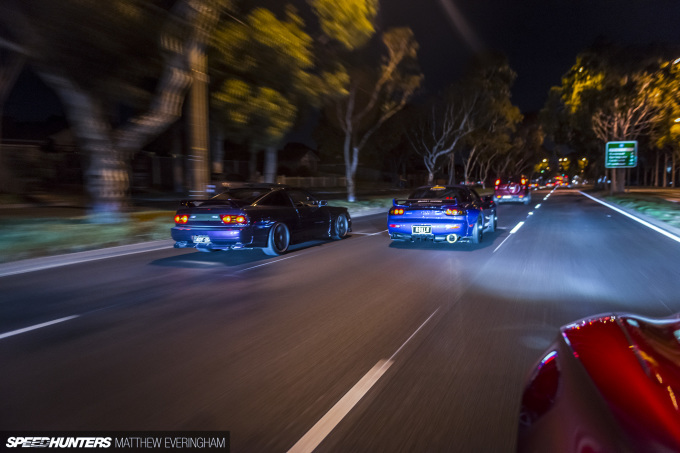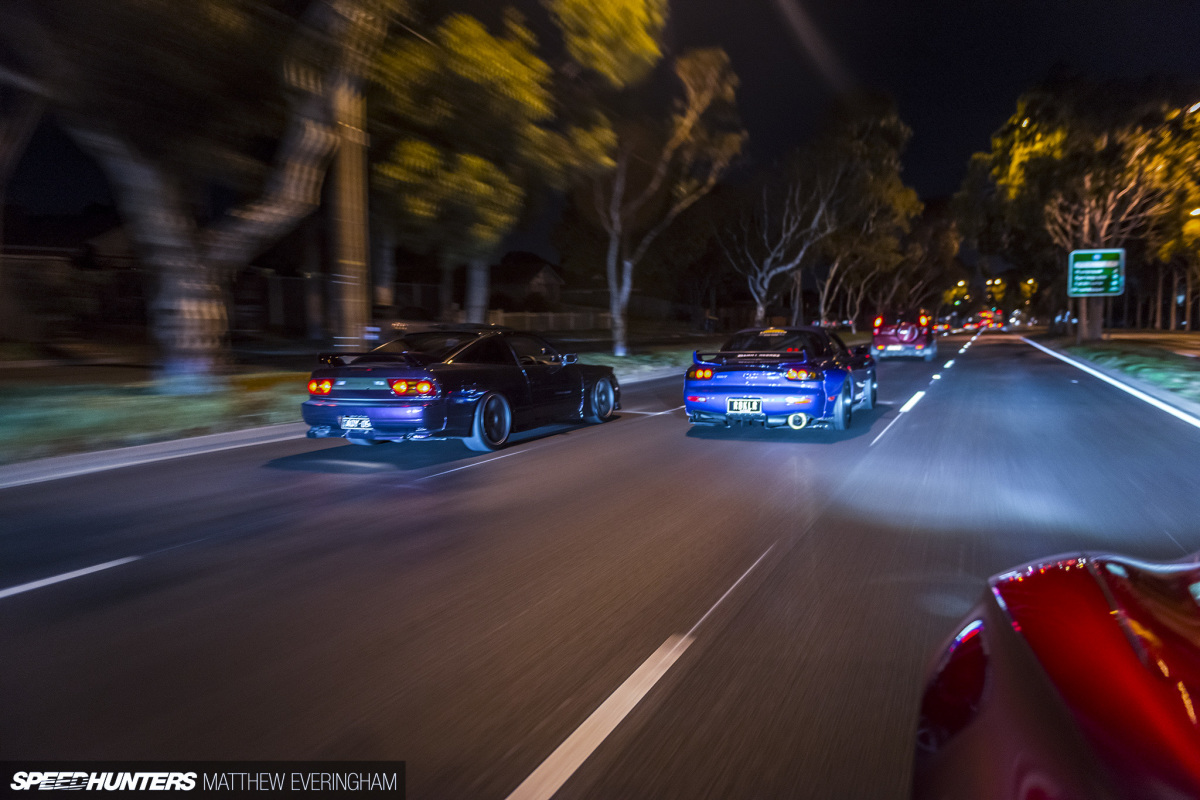 Dino: Generously-stuffed Nutella donuts, what an experience.
Matt: While eating and chatting with the assembled owners, the word had been spread and there were now enough cars to fill a large service station. For an almost completely unplanned night, things were going well.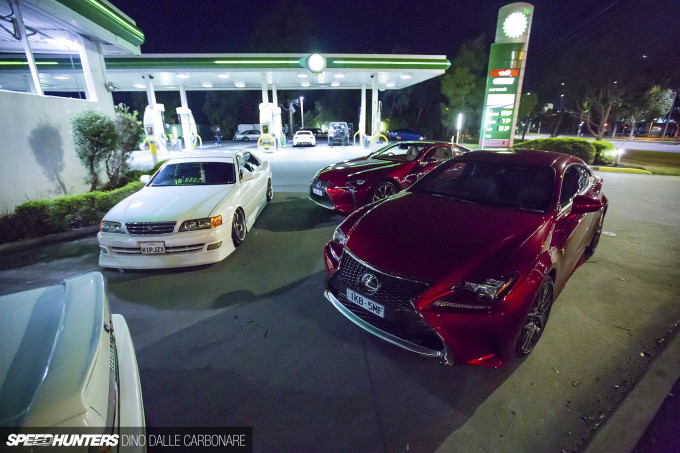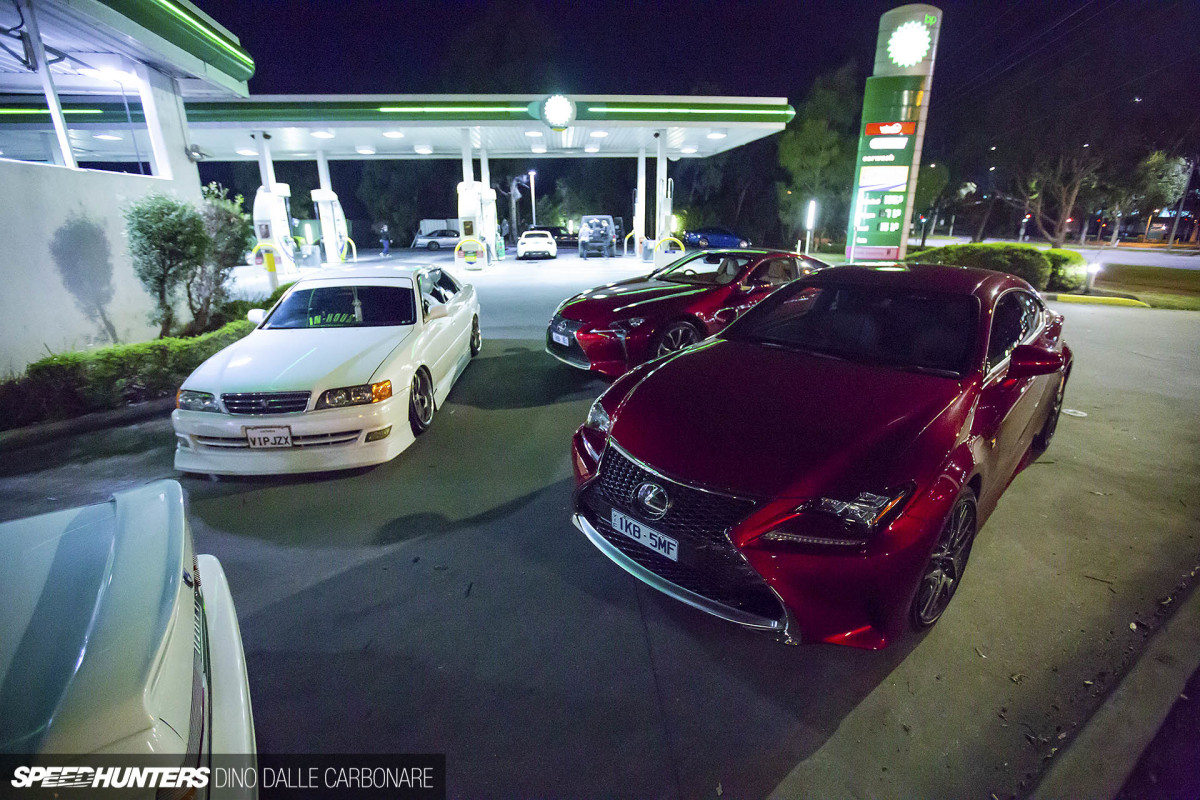 Dino: I was really excited, especially given more cars had joined in.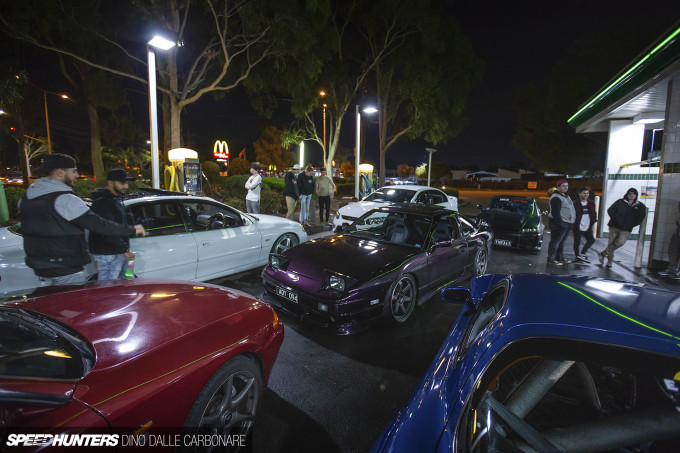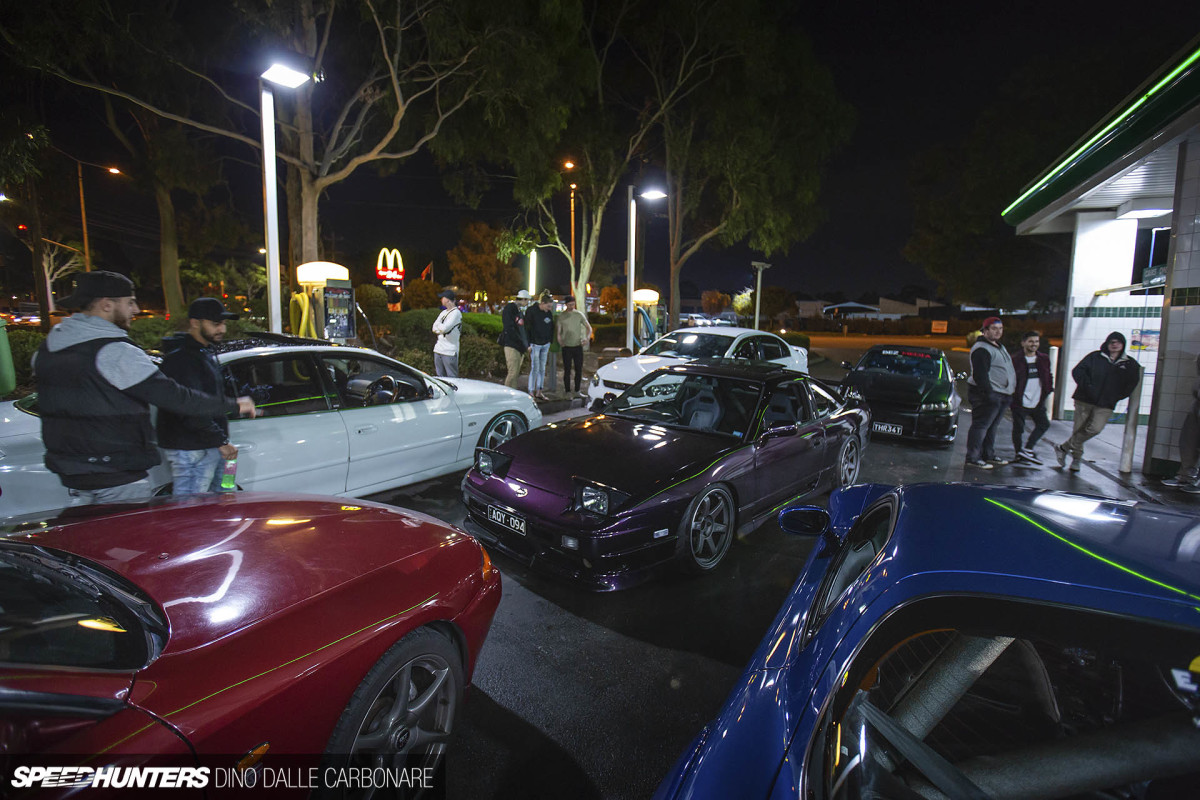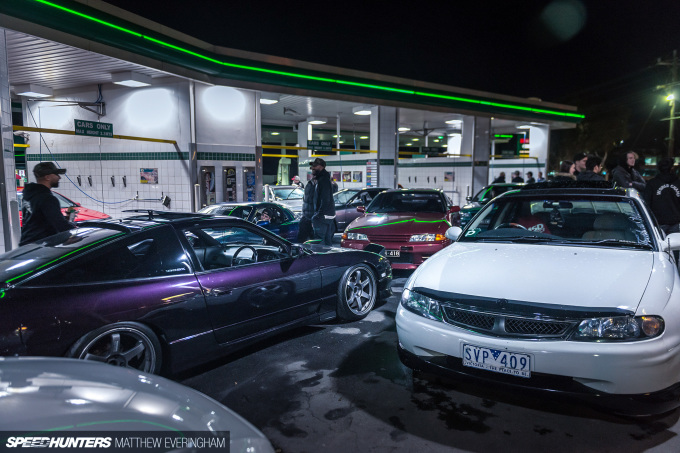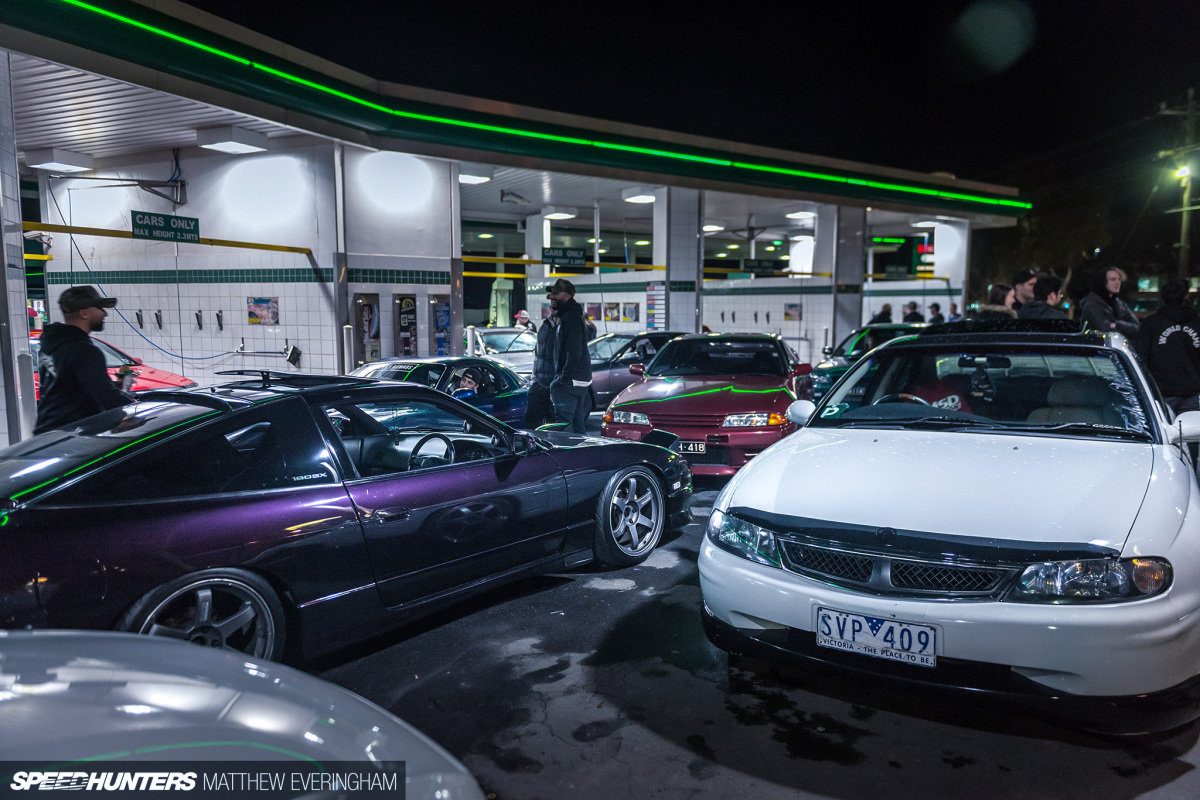 Matt: I have no idea what the time was at this point, but it sure felt late. More importantly, it was late enough for the traffic to begin thinning out.
On Our Way To Rainbow Road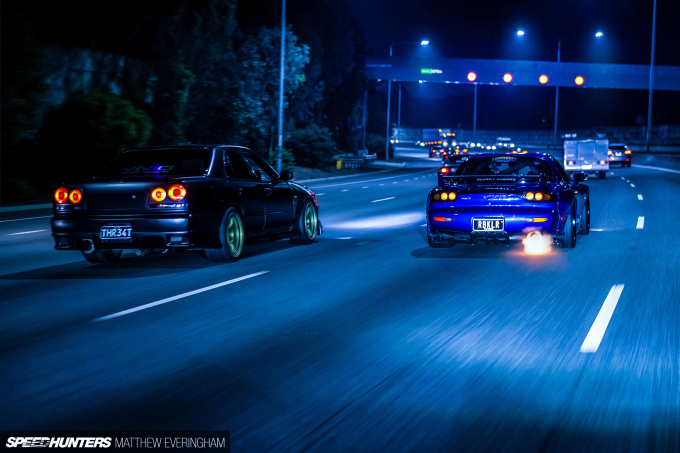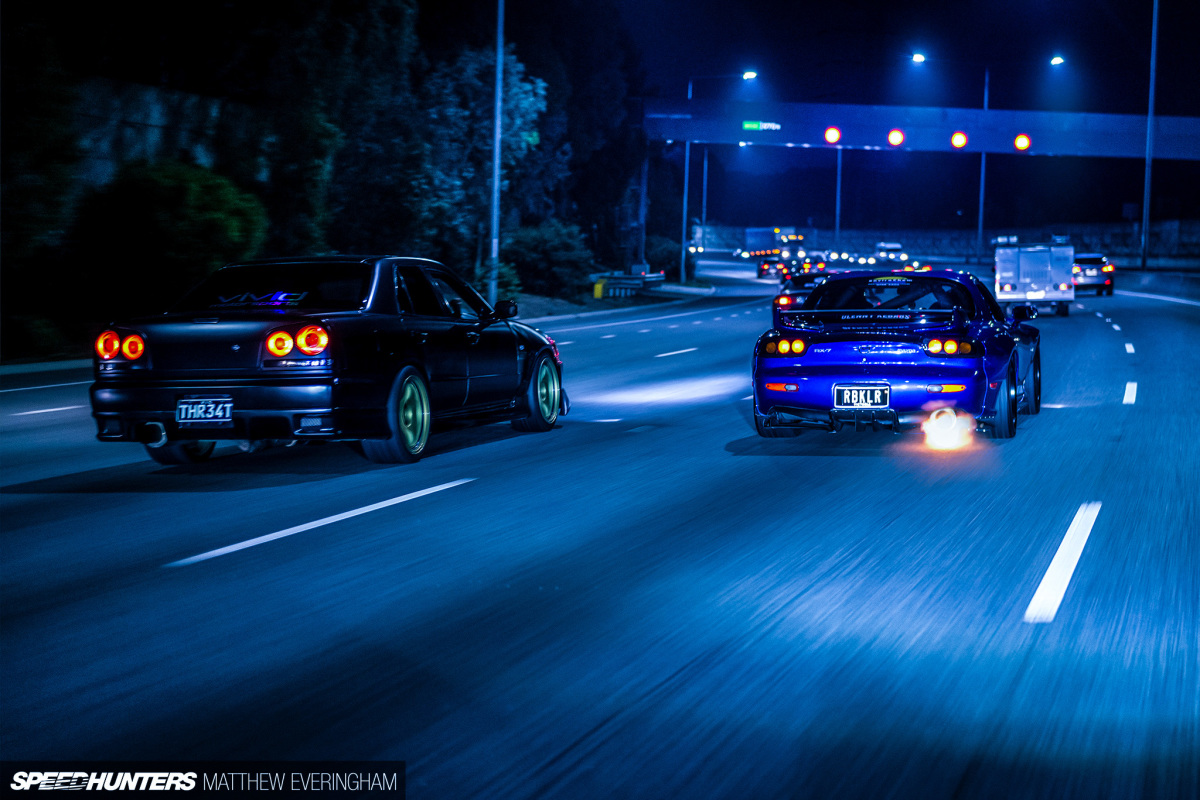 It was almost time to reveal my sinister motive for the night's meeting. 'Motive' may be too strong of a word, but some highway shots were always high on the agenda.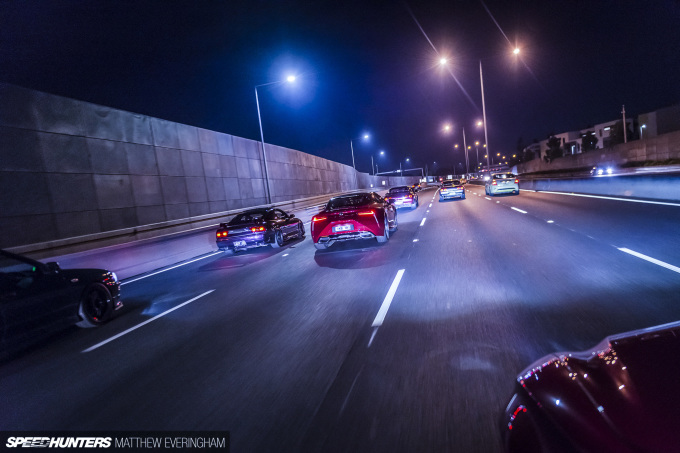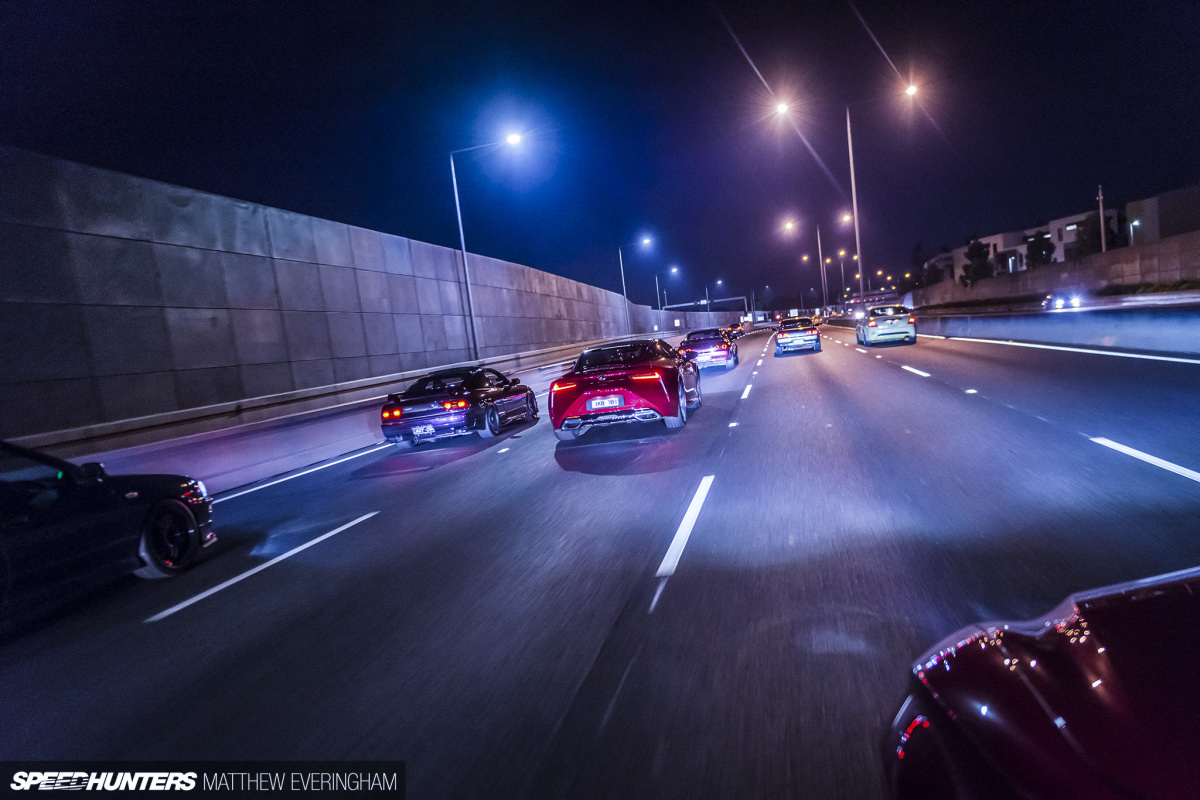 Tell me that LC 500 rear end doesn't remind you of a modern Supra… The ducktail boot, the tail light angle, those beefy rear guards – the entire rear profile screams of Supra DNA, especially when surrounded by other Japanese cars. After spending a night on the LC 500's tail, I can confirm it's not a horrible sight.
Dino: That's precisely what this car should have also been; a lower spec Toyota version badged as a Supra would have worked well. The proportions are spot on – all it needs is a 3JZ!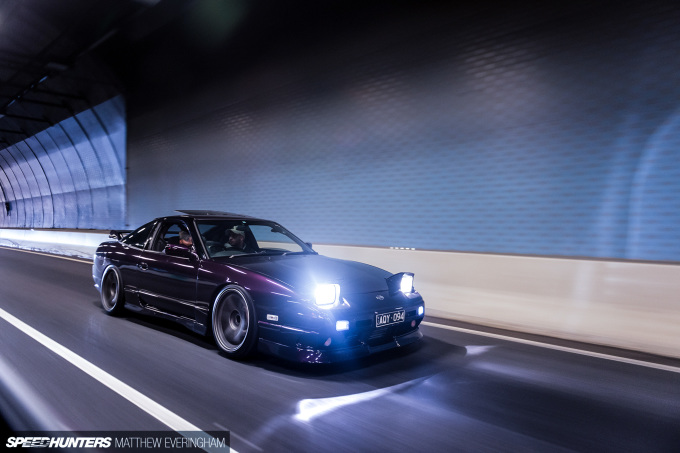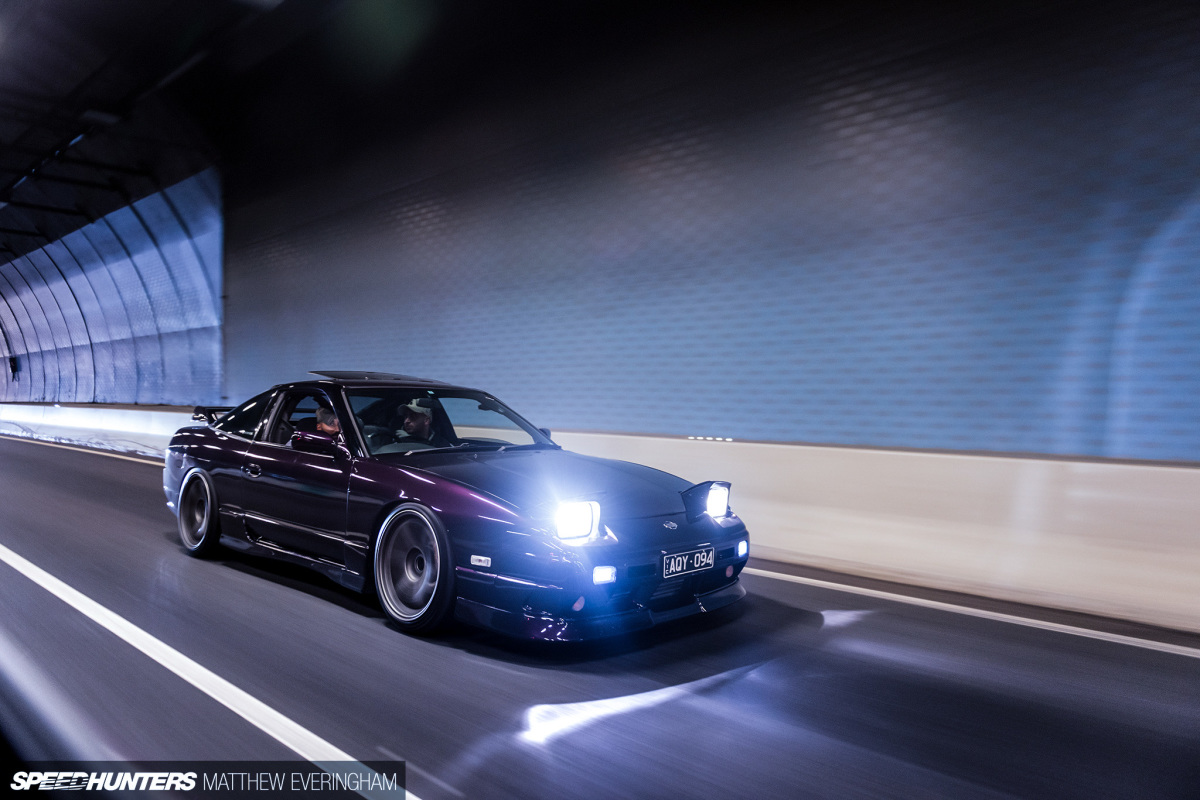 Matt: For those of you who've never been to Melbourne, it's one those modern cities that prides itself on a high level of culture and appreciation of art. While I'm sure a lot of the roadside installations are almost invisible to locals, they sure stand out to any road user that's more used to traversing the dull and bland roadways of Sydney.
These seemingly random roadside works of art vary in size, style, and subtlety, but they're littered across the entire city. The reactions they solicit range all the way from WTF to OMG, but the endgame, my favourite installation, escaped me on my last trip.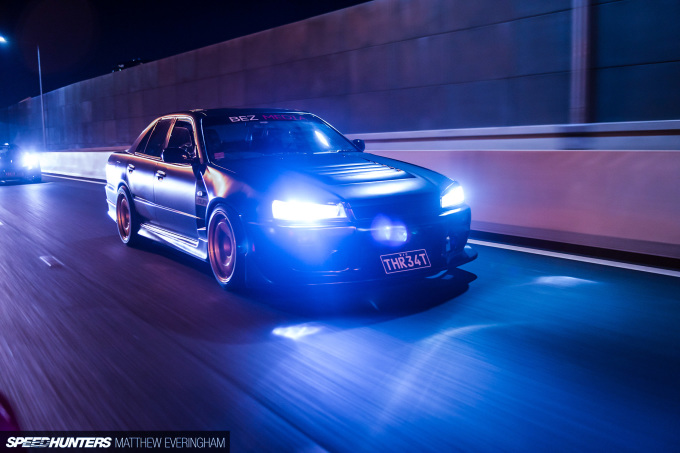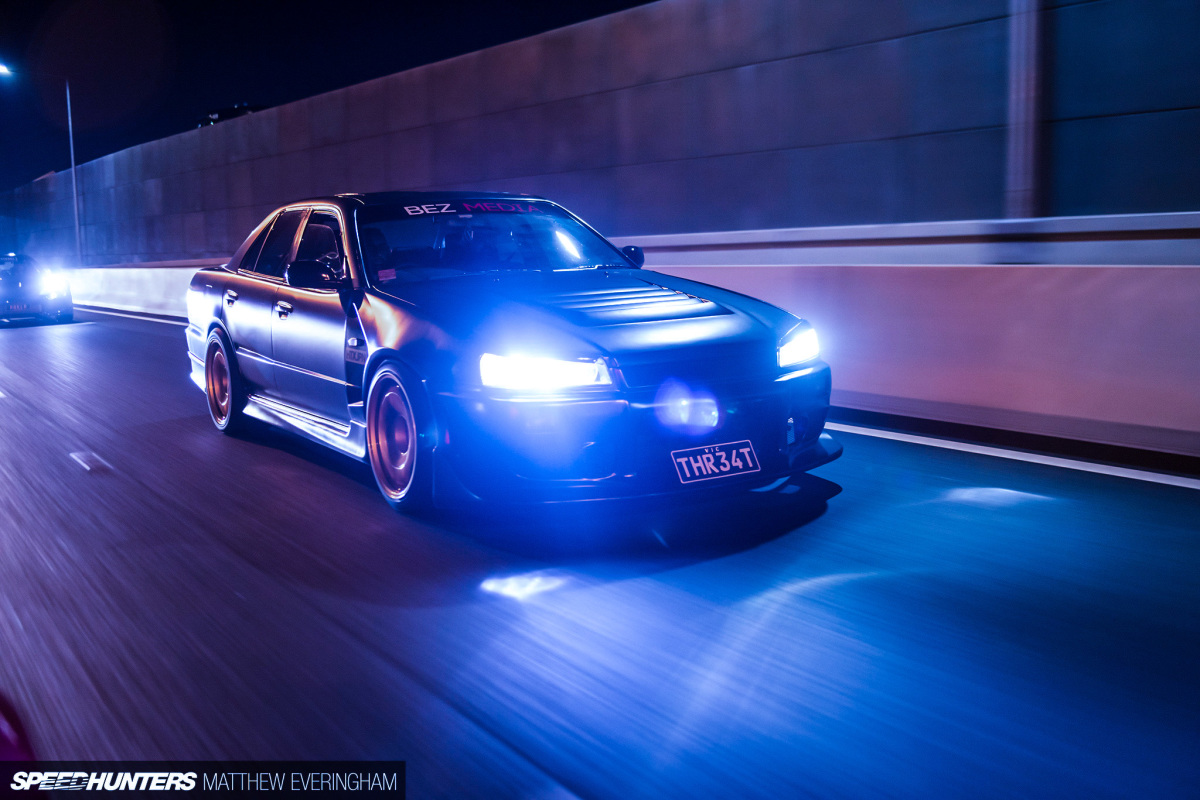 Dino: Yes, I got quite a surprise two nights prior when I picked up the brand spanking new LC that Lexus Australia had kindly provided for our Speedhunting trip.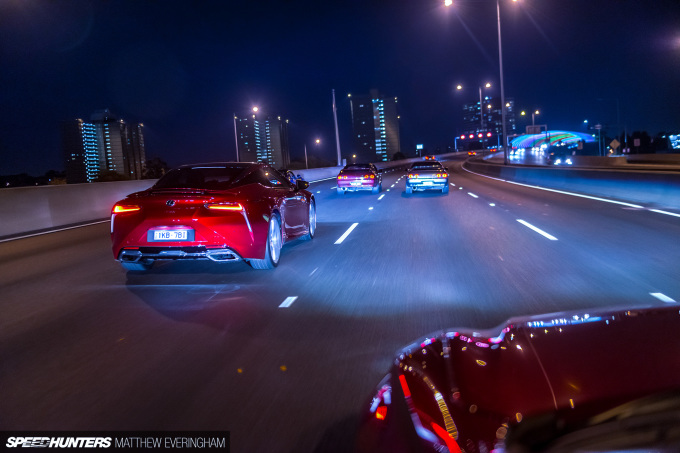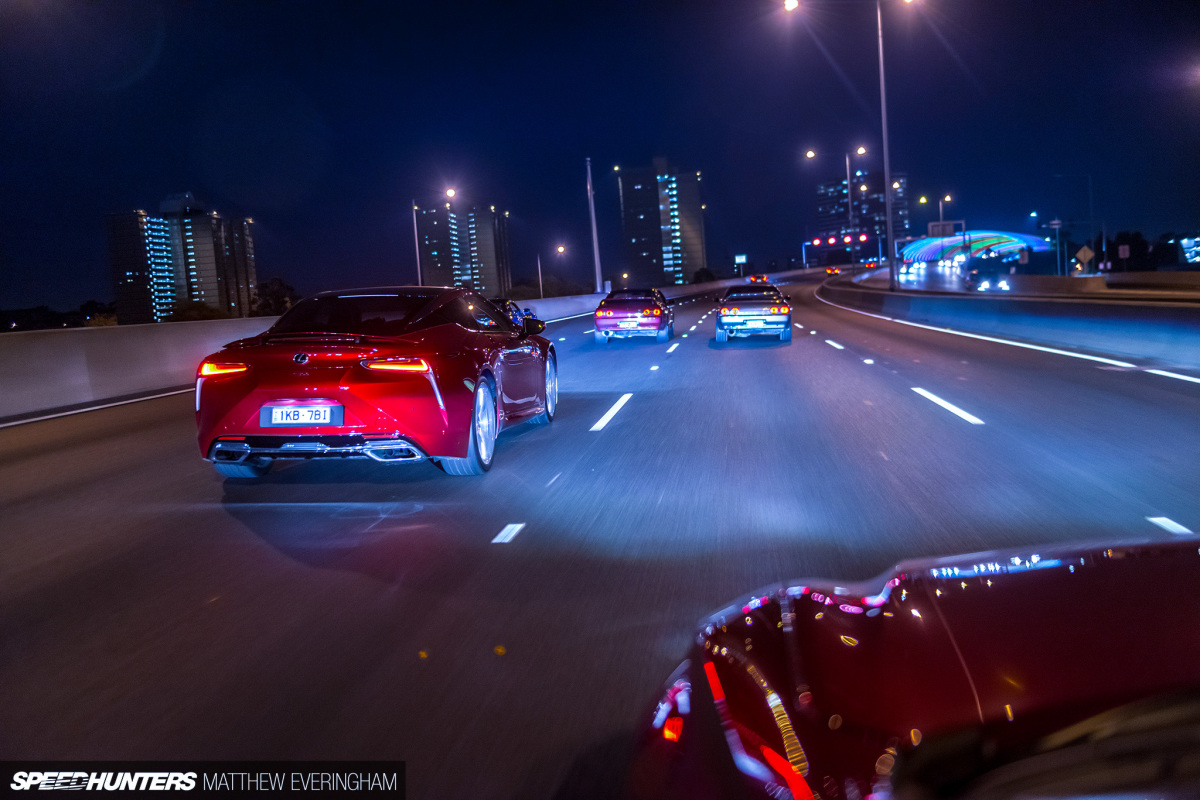 Matt: And there it was in the distance, its neon light calling out to us like a brightly coloured tunnel to a neo-heaven. We saw the light; we moved towards it – this was my ulterior motive.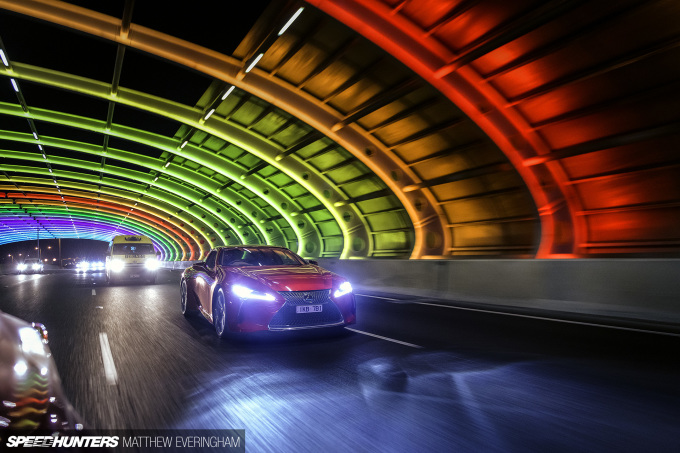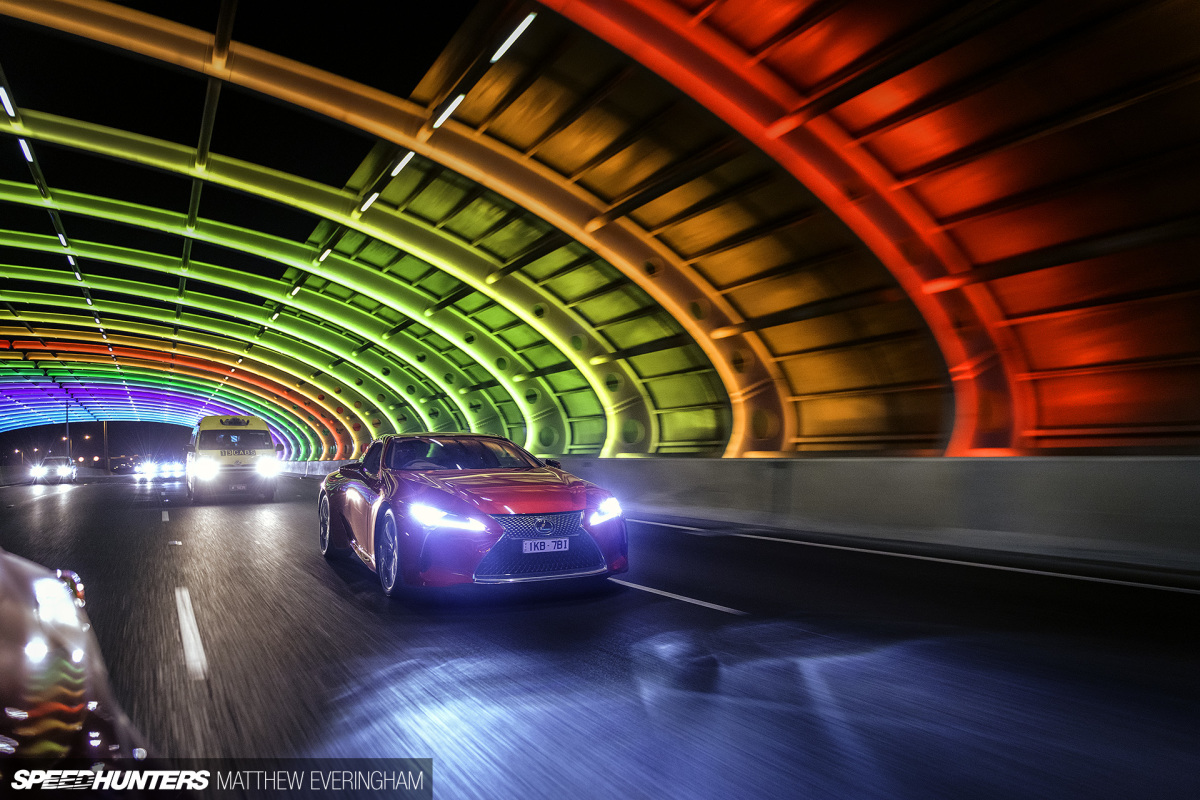 Dino: Warp speed engaged! This thing is like a photographer's dream; no matter where you look at it from it yields the most amazing effect. Tokyo's Rainbow Bridge all lit up pales by comparison.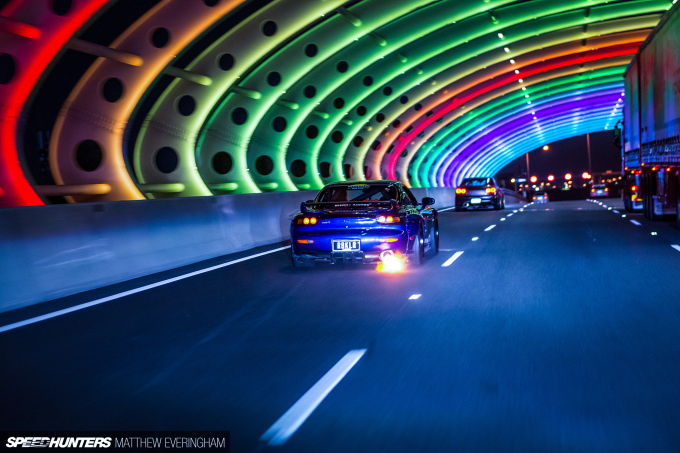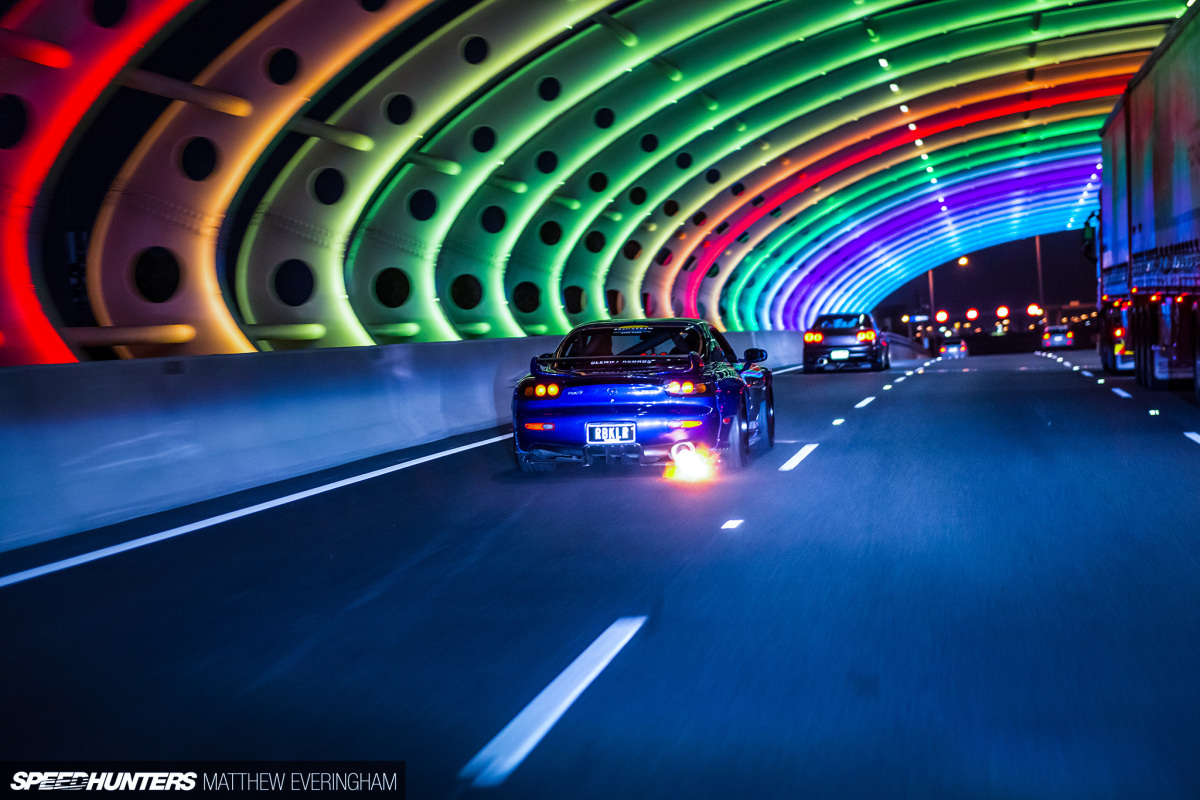 Matt: Neon tunnels, fire-belching rotaries, and new friends – I wasn't disappointed by the night, but you already knew that. Playing in the tunnel was worth the wait; it was almost as though the universe was saving it, to make sure it was a special experience.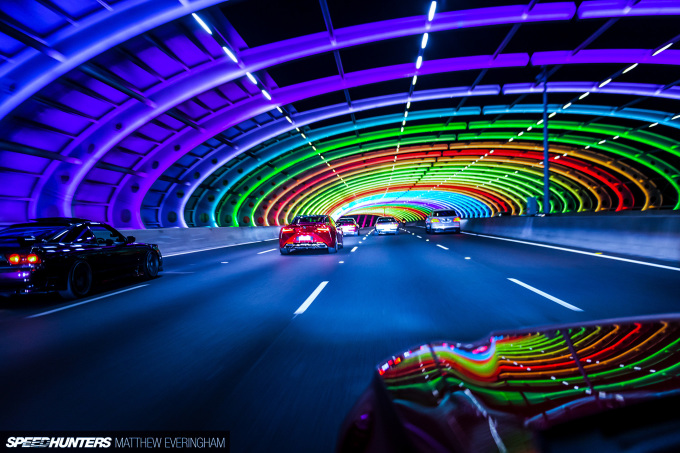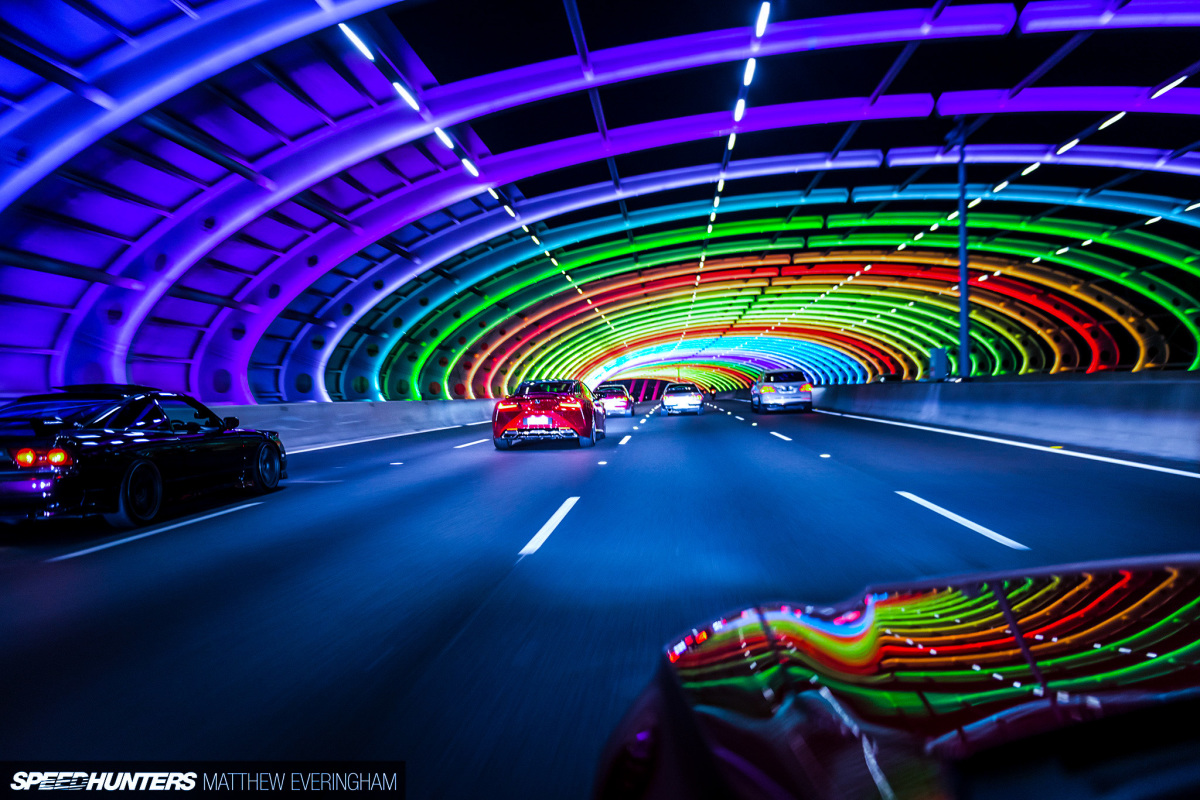 Mission accomplished. Great food, cool cars, fun people and some amazing roads – I'd call that a successful night. Who knows, perhaps this #Kebabhunting thing might be worth revisiting in another city at another time…
Matthew Everingham
Instagram: matthew_everingham
matt@mattheweveringham.com
Dino Dalle Carbonare
Instagram: speedhunters_dino
dino@speedhunters.com