When I reminisce and paint the pictures of where I've been, motorcycles have always been in the background of those life-altering moments.
My parents rode away from their wedding on my grandfather's Servi-Car Harley-Davidson: a motorcycle he had taken to Sturgis countless times and used to give me rides as a kid. Over three years ago, I left my own wedding riding that same motorcycle. I stole my first kiss in the back of a motorcycle shop and one of my fondest memories was my father giving me instructions and pushing me off into our front yard on my first motorcycle.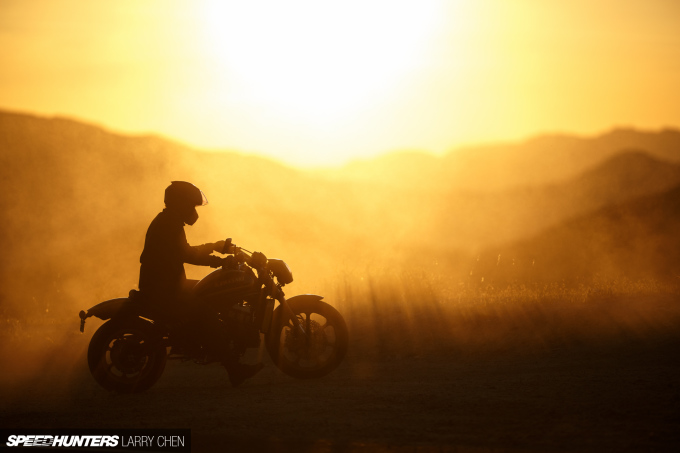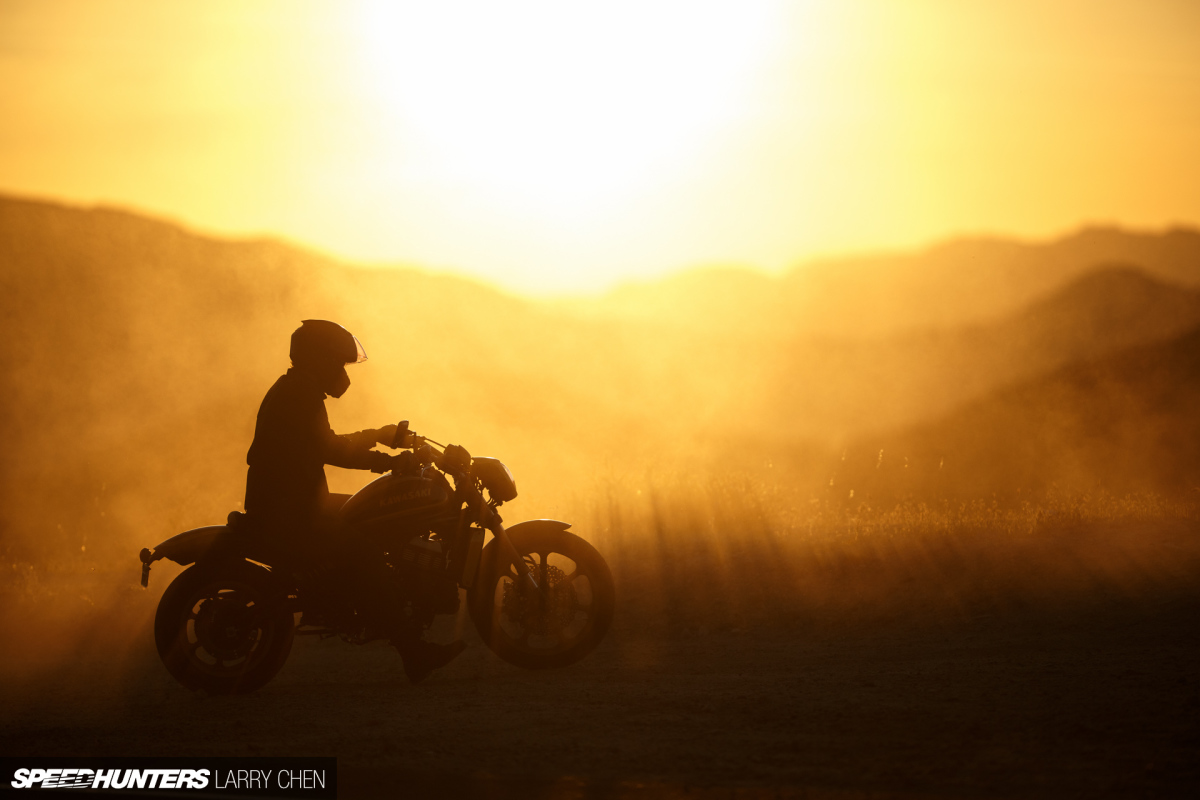 I have many fond memories when it comes to motorcycles, but I also have some not-as-pleasant ones, such as learning about my uncle's tragic death as a flat-track racer.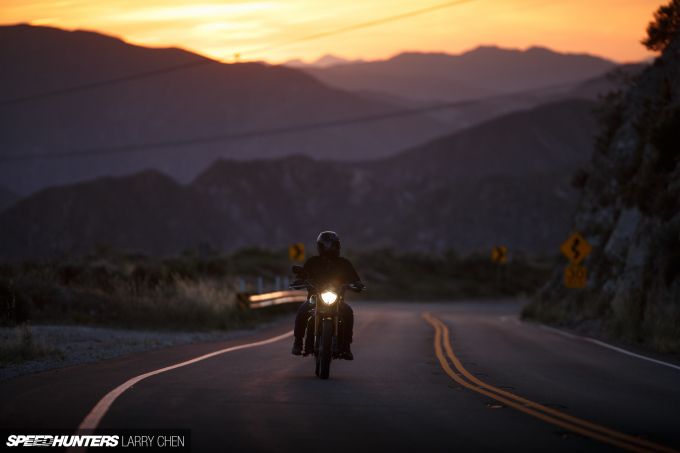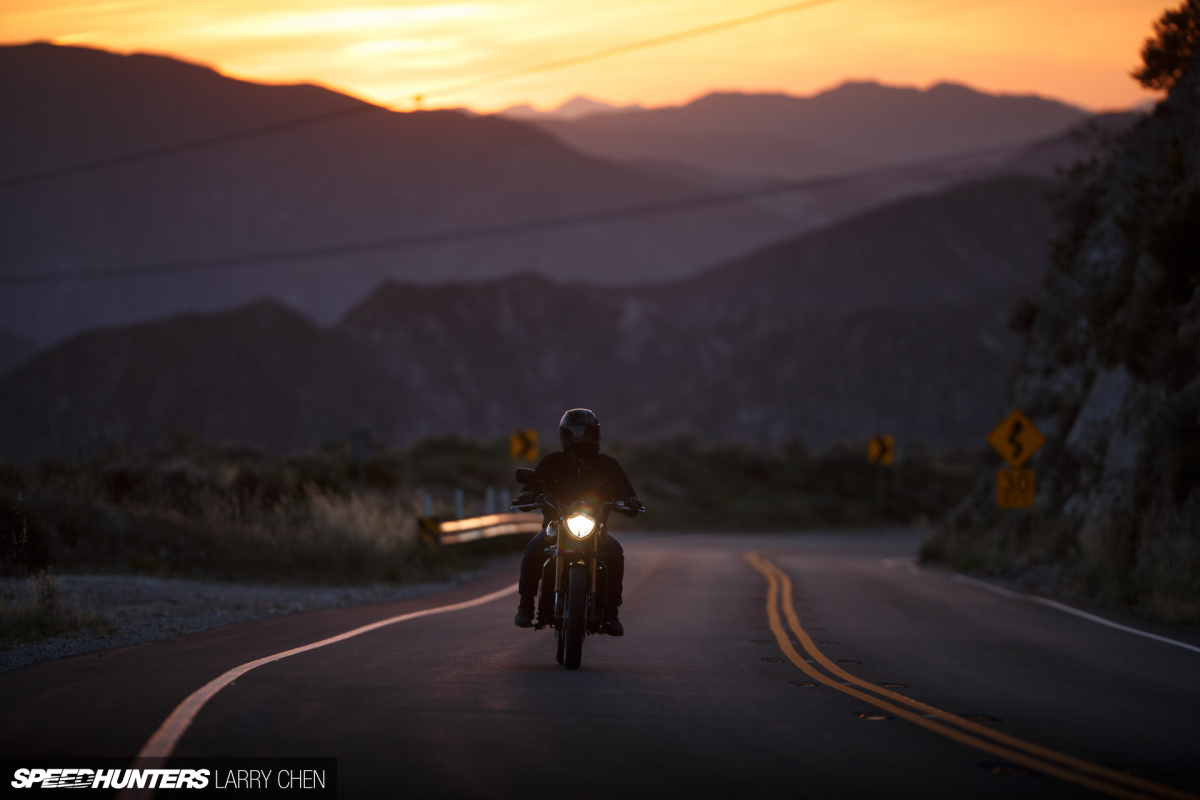 I built this particular Kawasaki as a part of a Biker Build-Off against three other builders: Austin Speed Shop, Tracker-Die and The Gas Box/Iron and Air Magazine. And I won. The day I won, my current boss called with a job offer and that same night, my wife told me she was pregnant with our first child.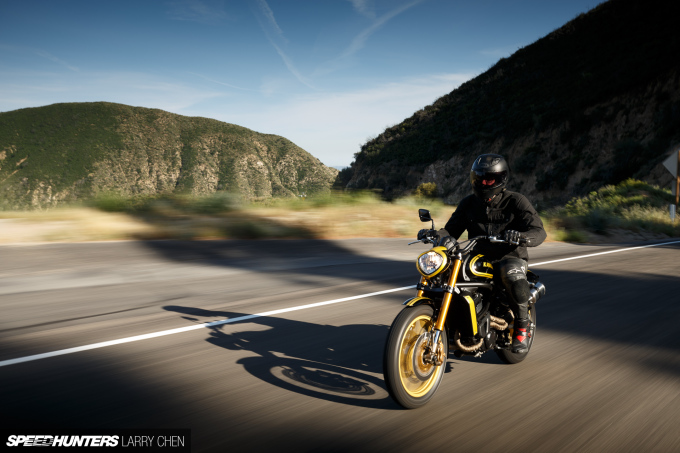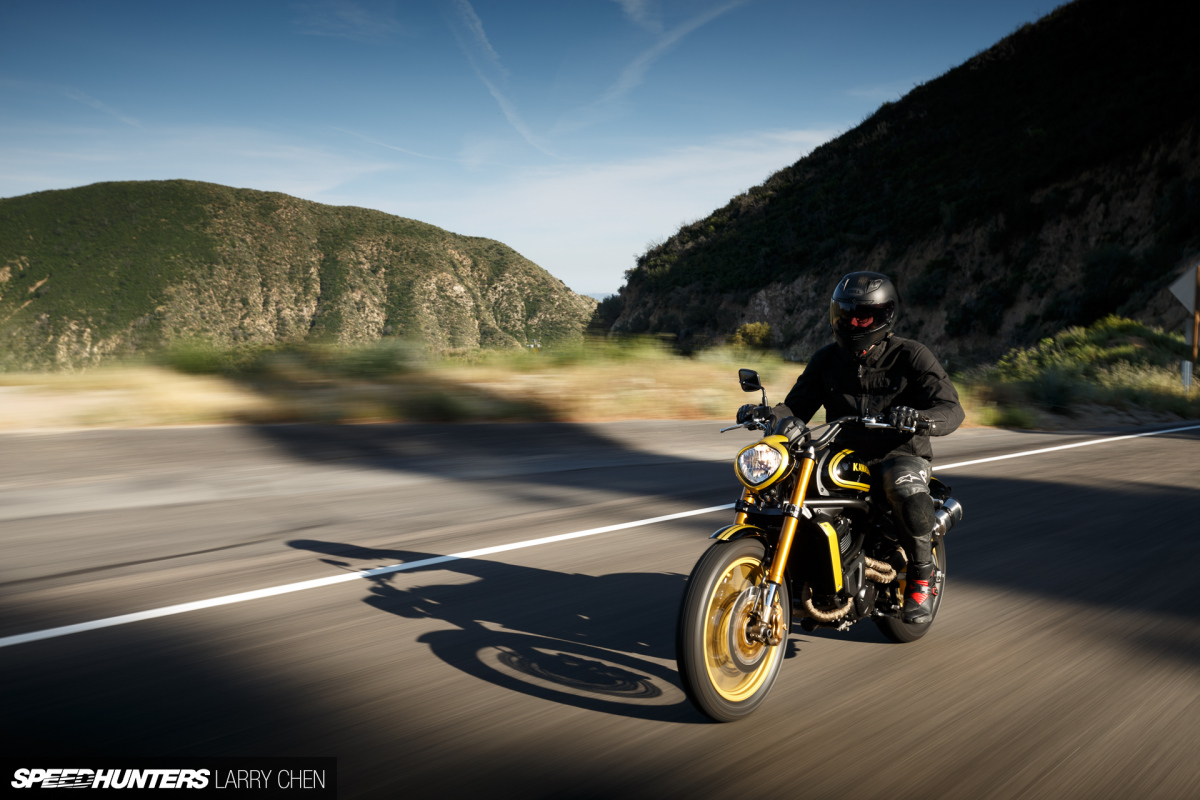 When Larry Chen asked me to write about my latest build, he was curious about my personal and professional path as we'd met through hot rods, not bikes. I had forgotten motorcycle's impact on me, as my former life was defined by hot rods and race cars.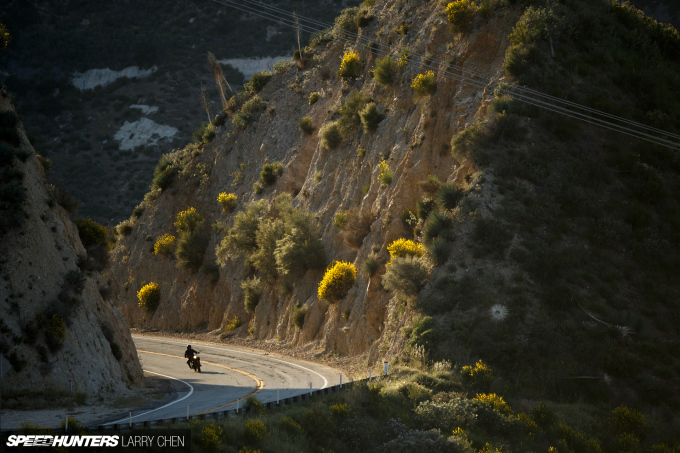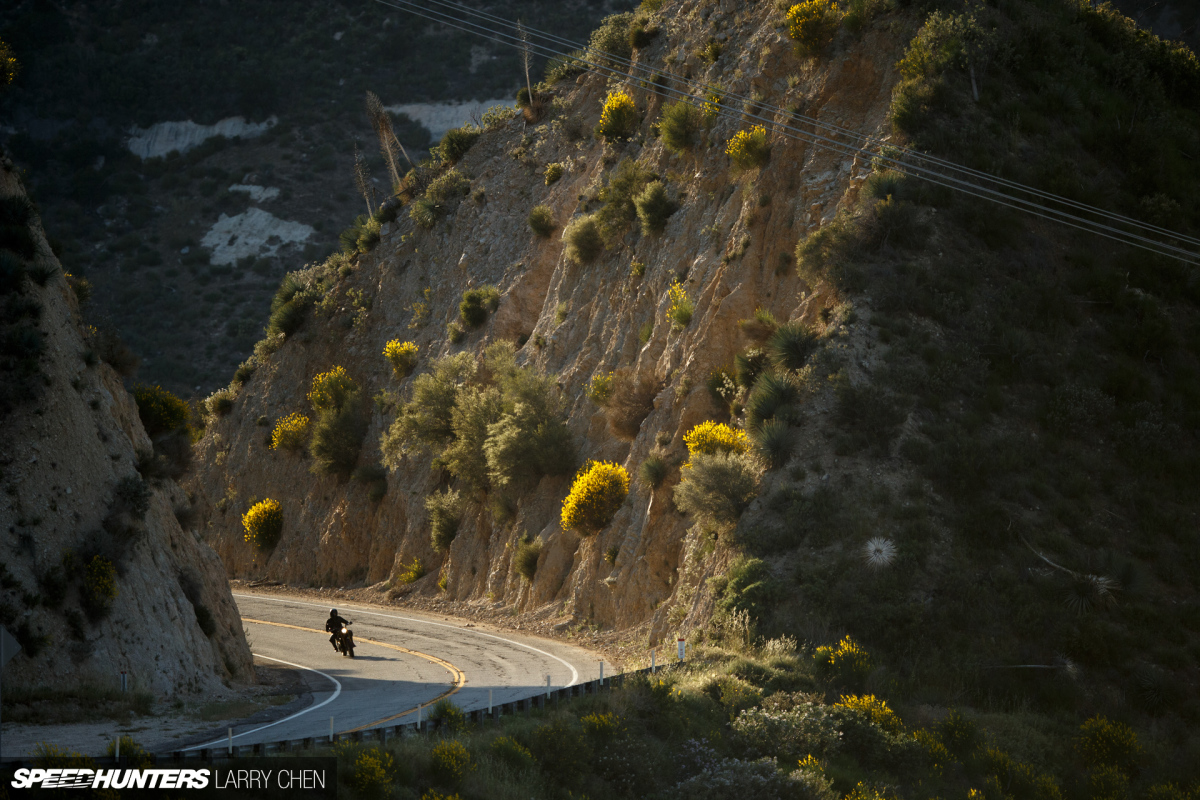 I've always ridden motorcycles, but my career, livelihood, lust of knowledge and friends all revolved around autos, including my relationship with Larry.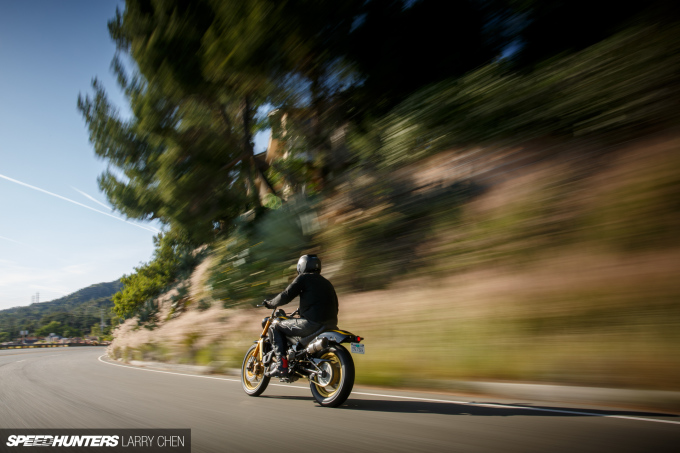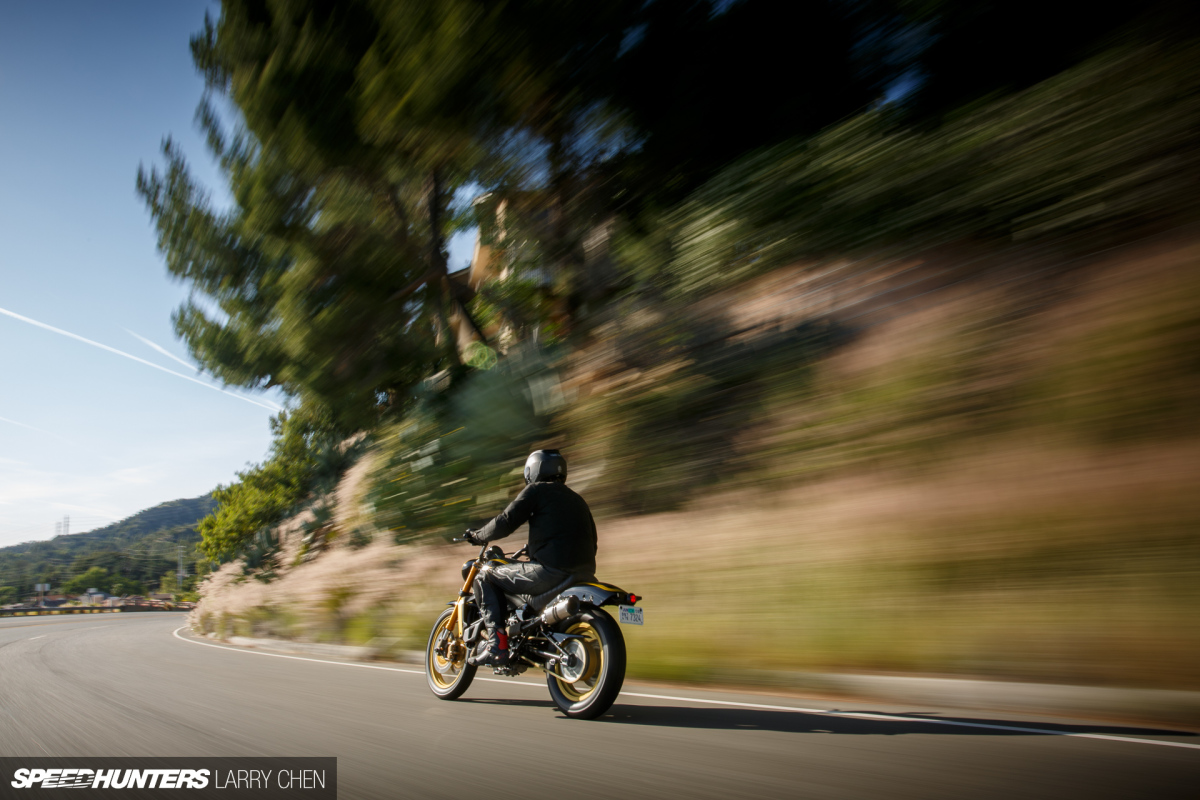 I began racing a small division of NASCAR in high school. I wasn't cool, but shit if I didn't think I was. I had a motorcycle and a race car when in high school and I still didn't get any action … but let's move on.
My goal from high school was to work for HOT ROD Magazine. I met that goal. I often forget that I had a clear, simple answer when asked what I wanted to do with my life prior to Hot Rod: "work for HOT ROD."
In 2011 I moved to California from North Carolina to work at HOT ROD. It was all a rush of life, from the LA scene, to office work, to the hot rodding world, and travel. I was writing a story one minute, hosting a video the next. Talking shop or turning wrenches; it was a whirlwind.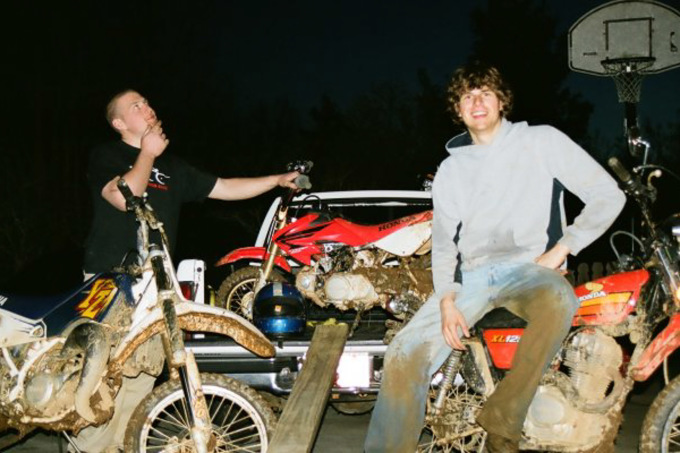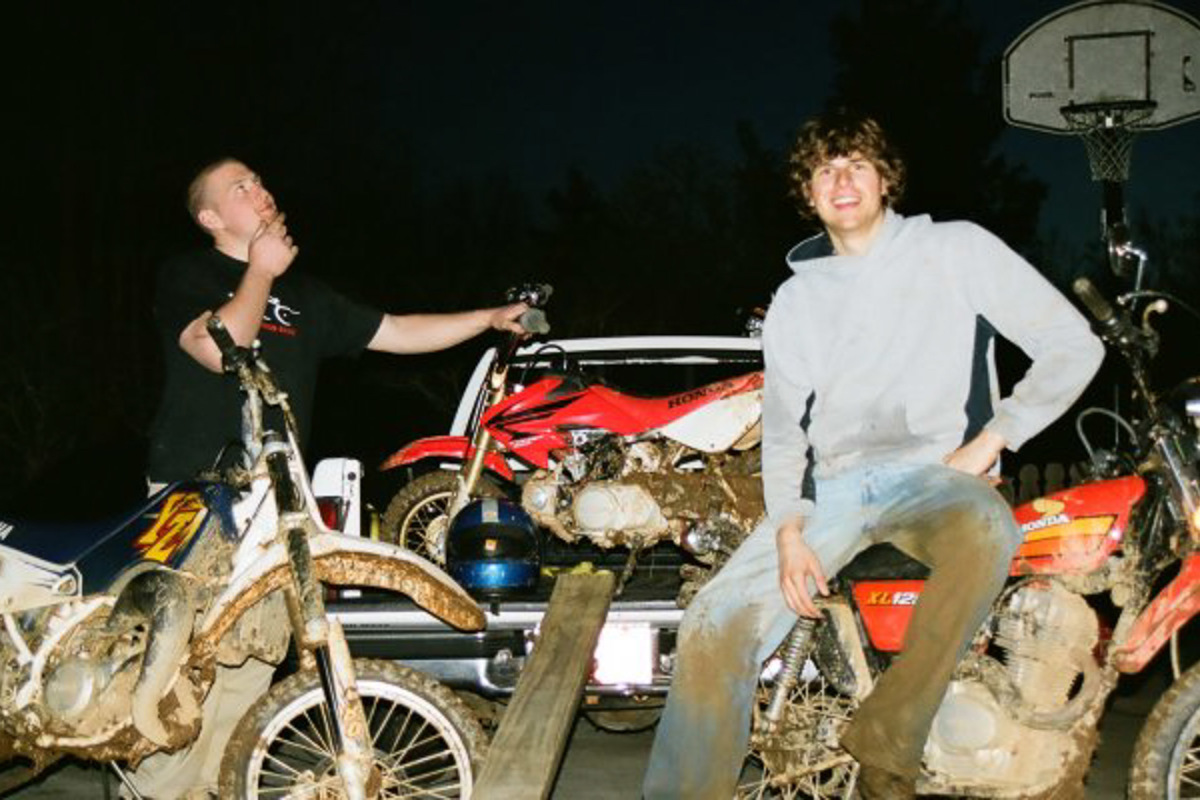 I was laid off four years later—the magazine business is a nasty one. I was thankful, however, as I had found myself becoming stale. I wanted to reinvent the way I saw life, so casually I started gravitating towards motorcycles again. Plus I needed a hell of a lot less room to overhaul a bike than I ever needed with cars.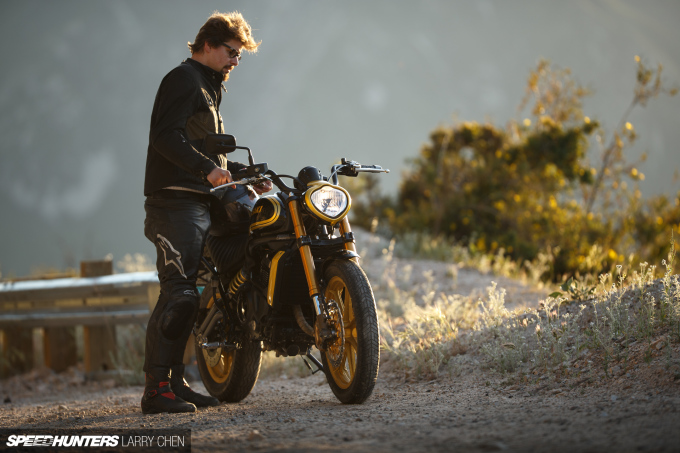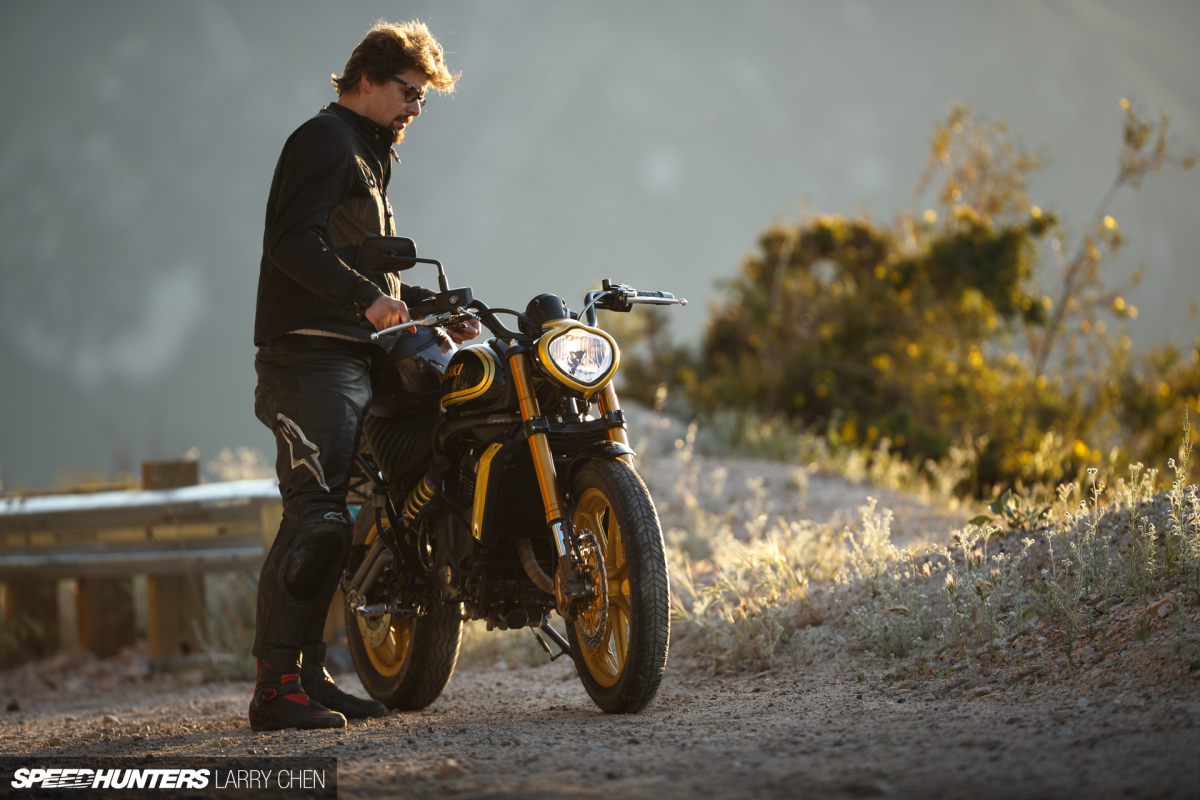 A hobby can be destroyed by a job. I watched my father grow through it as he had a motorcycle shop while I was in high school. After he finally sold his business, he didn't ride for two years, developing a distaste for it all, after engulfing himself in the stresses and imprecations of the industry. I was doing the same in hot rodding.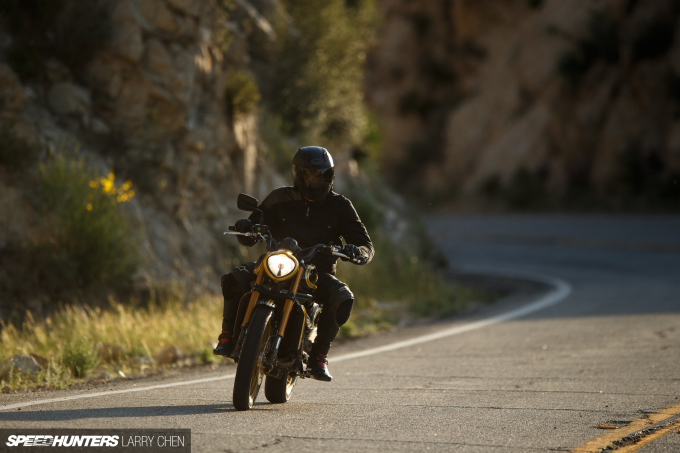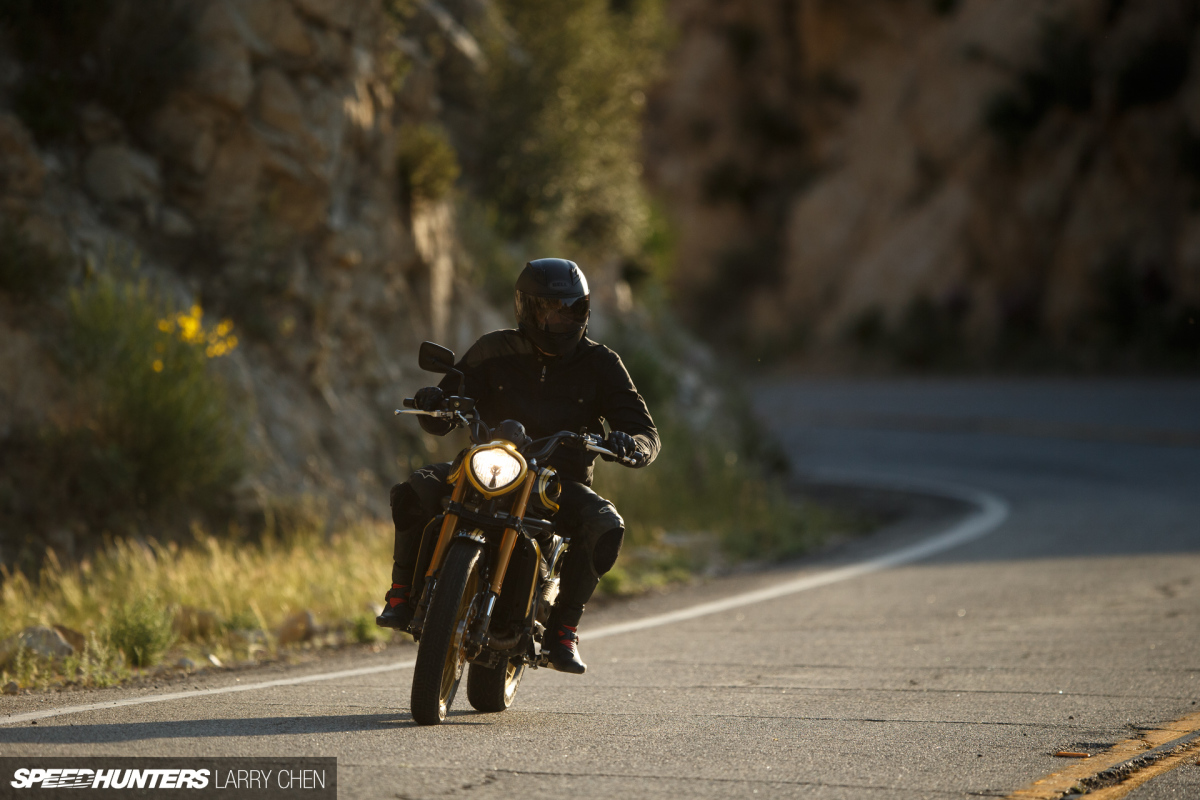 After I left HOT ROD, I began to freelance again and eventually found myself at RideApart.com, a small online motorcycle magazine. A couple years after that, I found myself pitching to the head of Kawasaki PR an idea for a custom build using a rendering from my long-time friend, Greg Anthony, who is currently studying transportation design.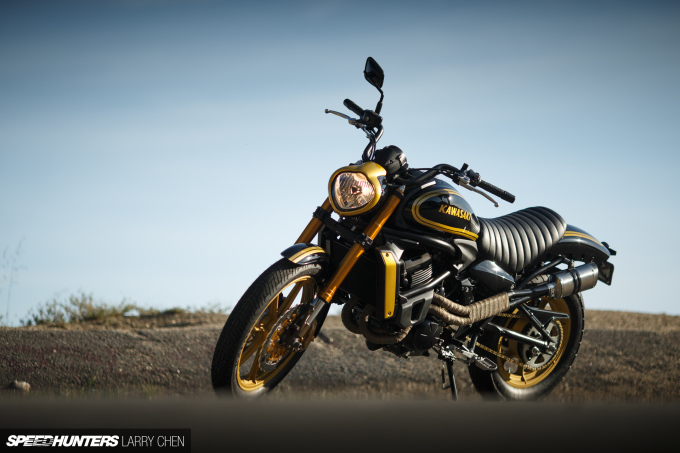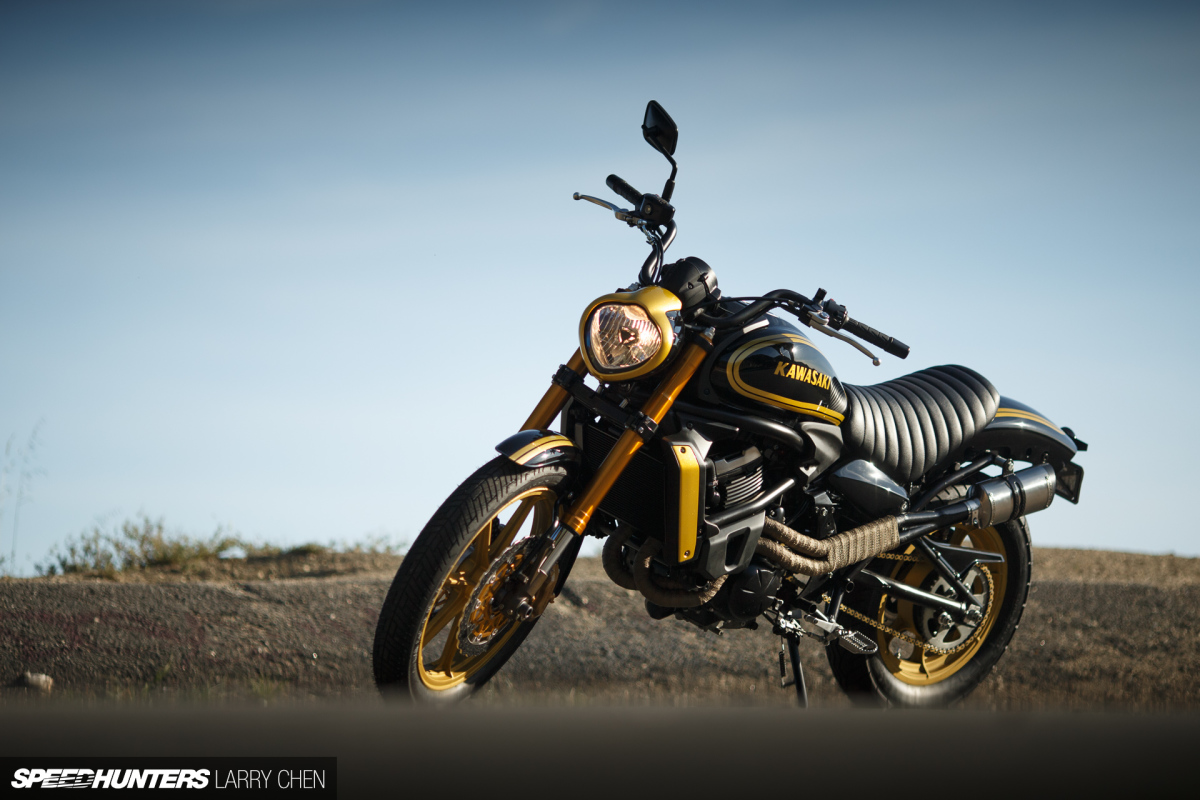 A few months after that, a 2016 Vulcan S was sitting at my door. I had about 7 months to build it. I started about three weeks from deadline.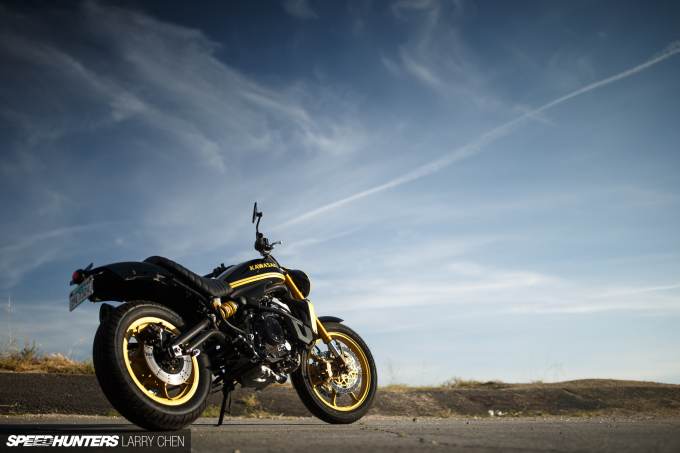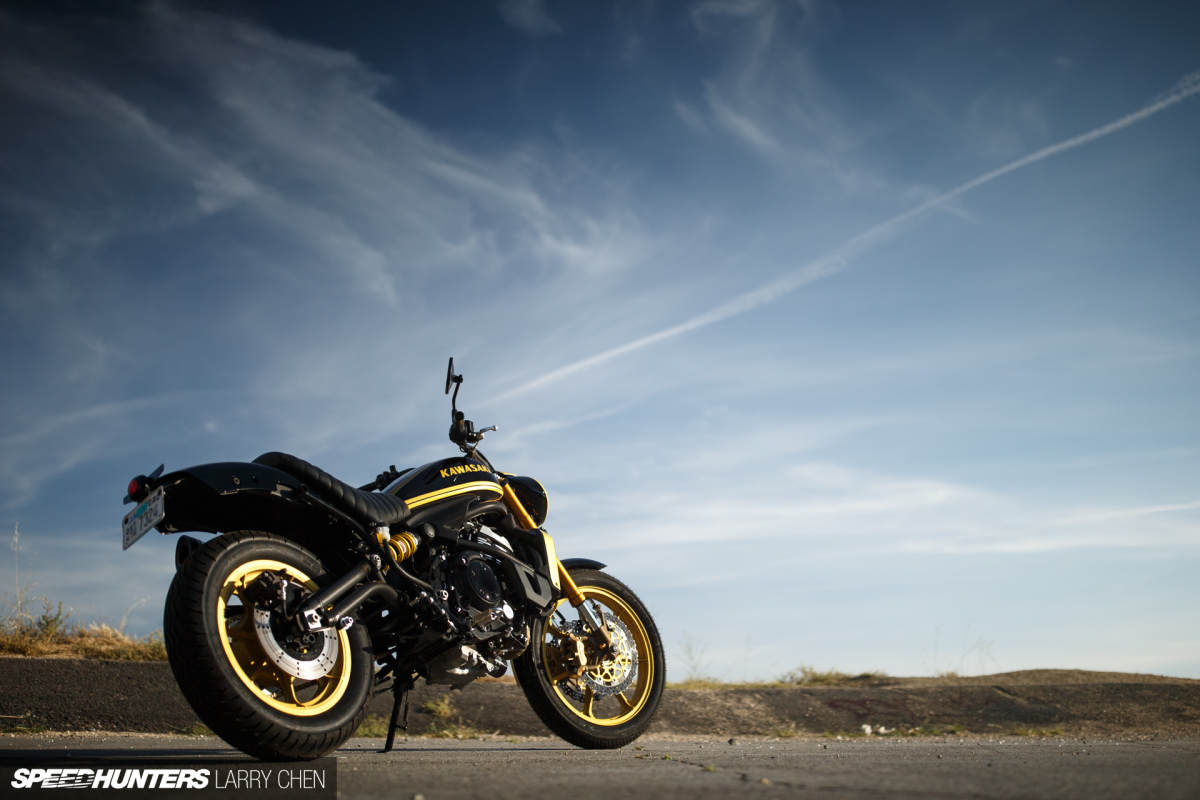 I started by approaching custom builders to talk ideas and collaborate. This project was too big for me to pull off alone, but I couldn't afford to hire anyone. Kawasaki had given me a small budget.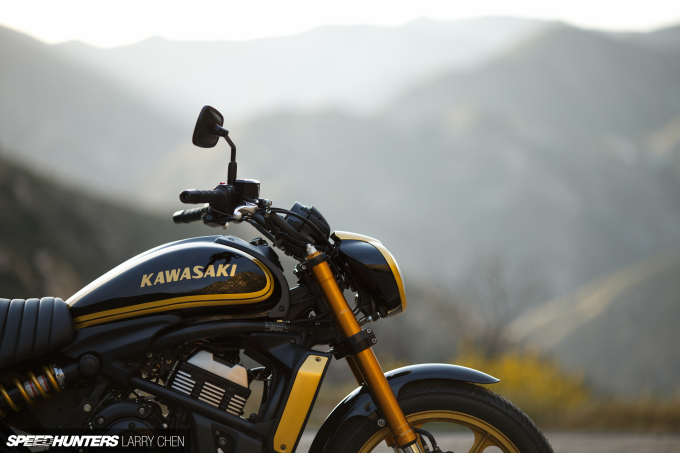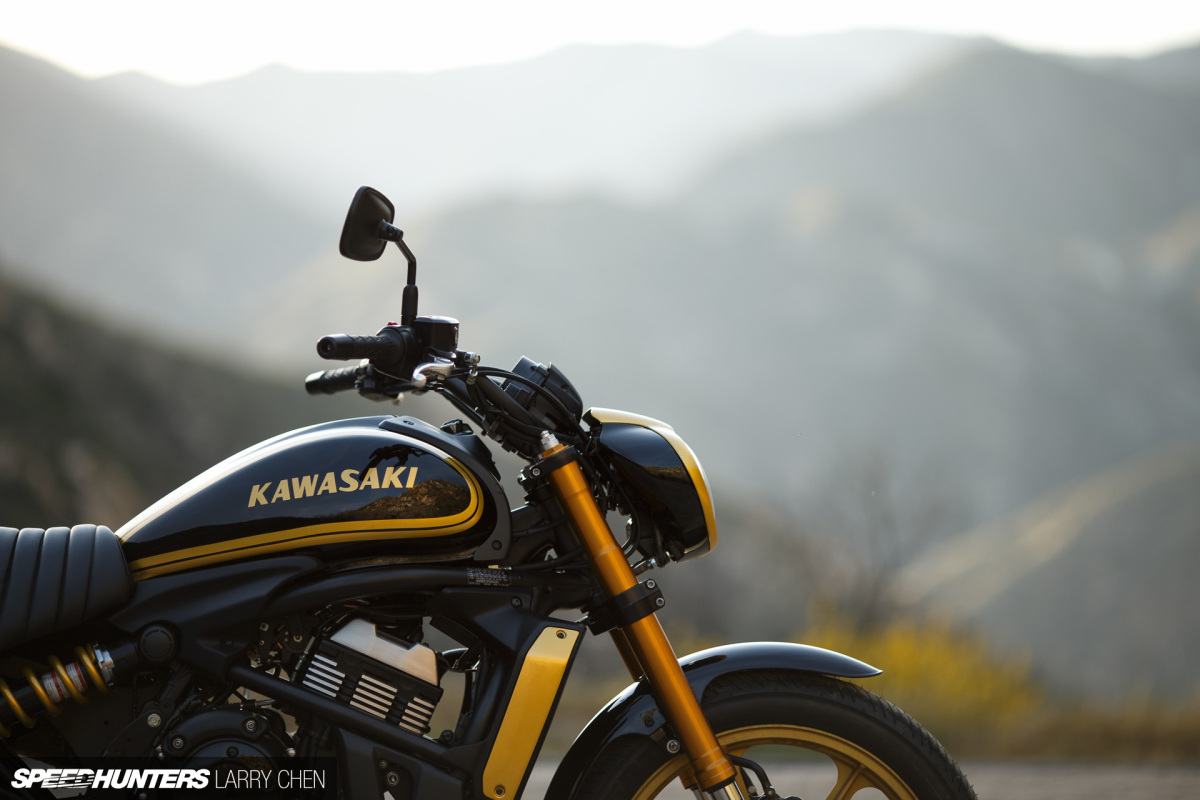 Then I started talking to companies and fabrication shops, but again, no dough. I was going to have to build it on my own. This was all done in my tiny, one-car garage in Norwalk, California, as my former HOT ROD project/cover car Impala was demoted to the driveway.
Instead of spending my little budget on getting others to do the work, I basically spent the money on tools. I started with buying a Craftsman vintage lathe from a part-time machinist in Hemet, California.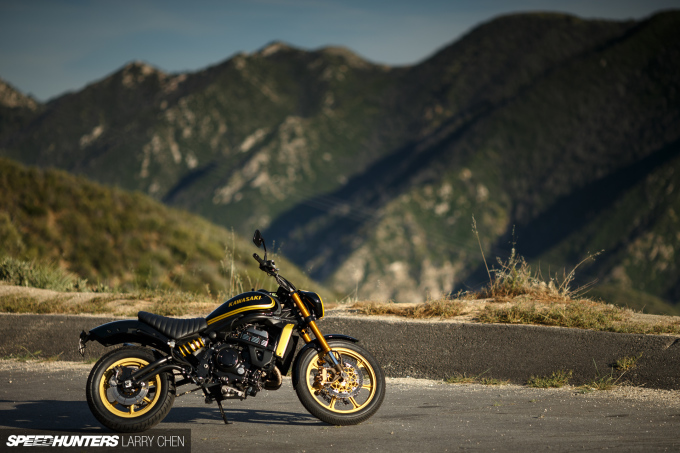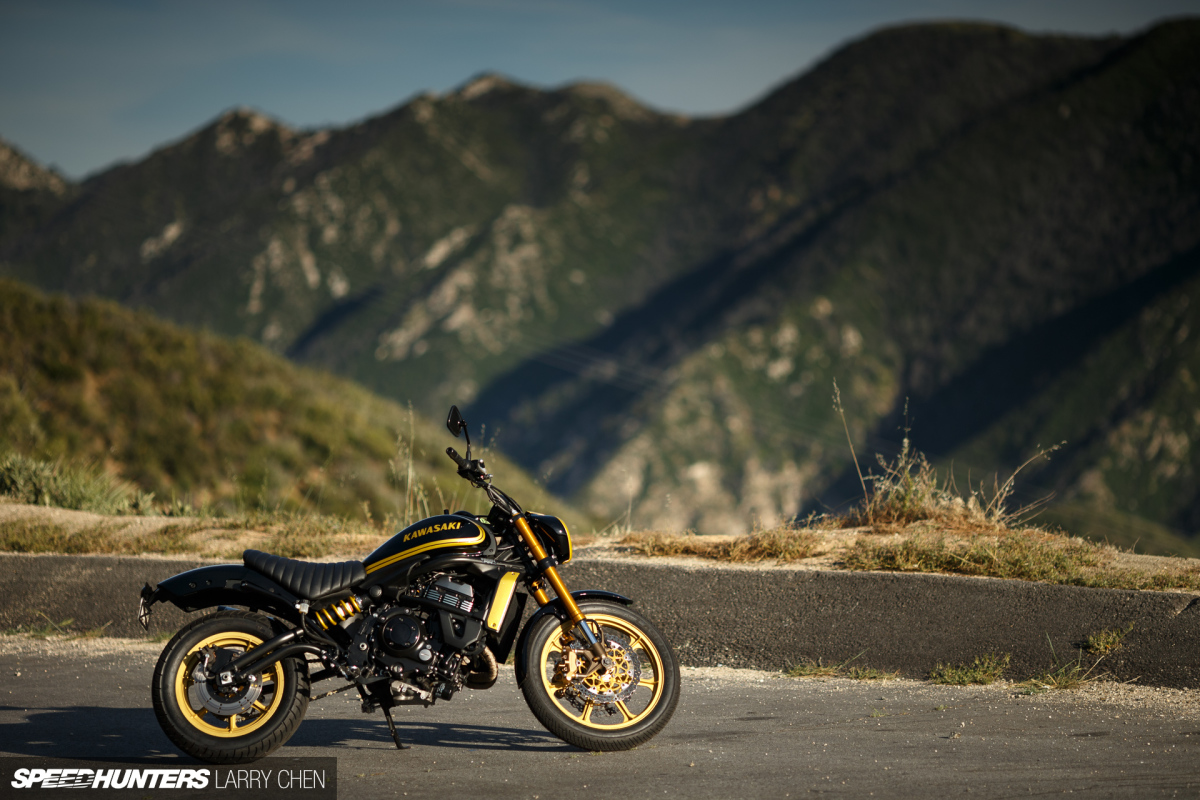 Then Miller helped me out with a working table and TIG machine, along with some training. Finally, the last of my main tool purchases was a bandsaw, also from the Hemet Craigslist.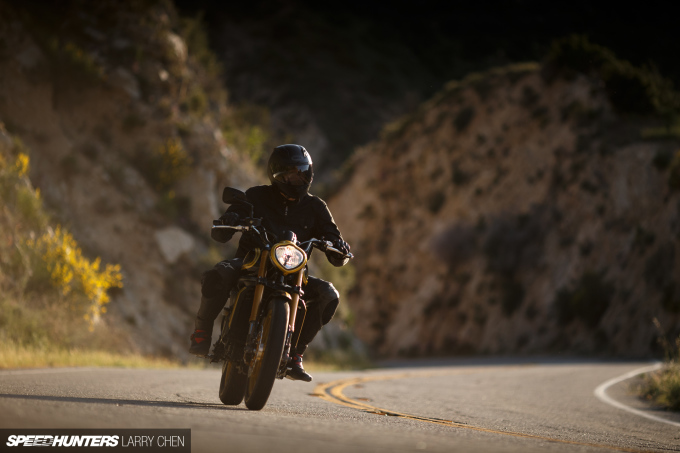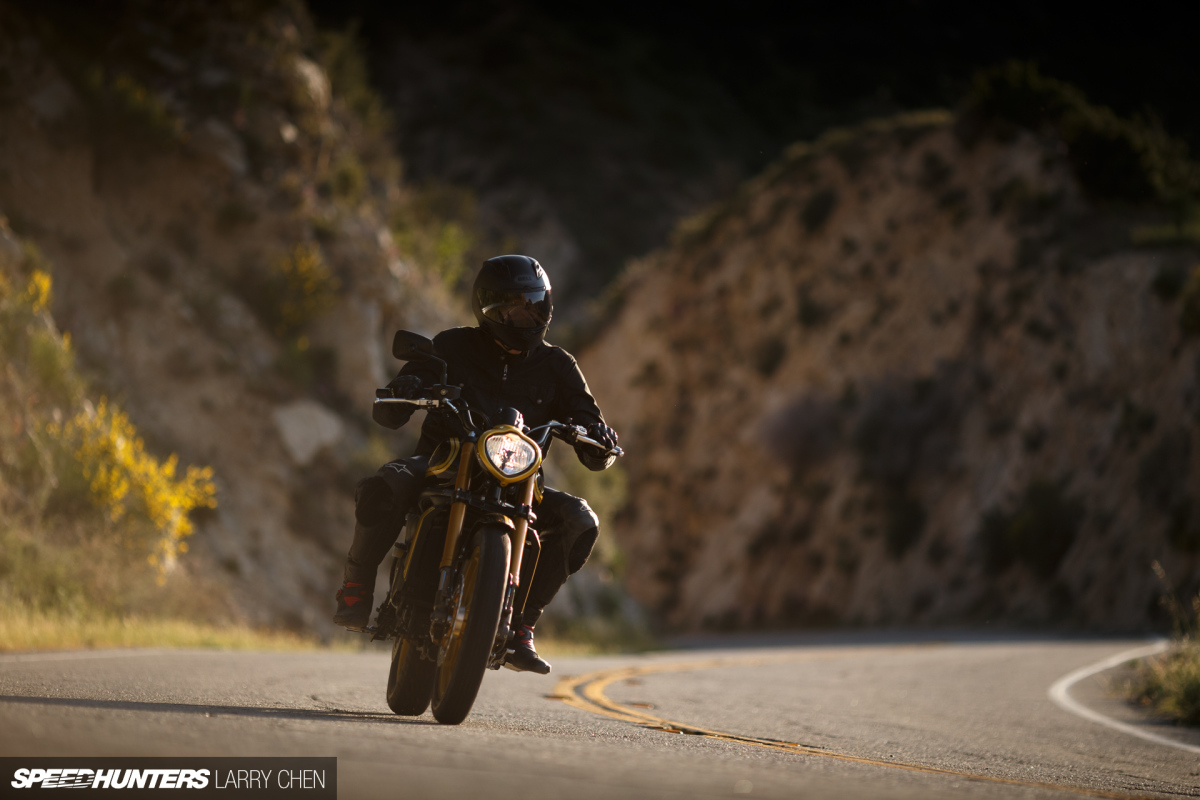 The rest of the tool purchases involved late-night runs to Harbor Freight.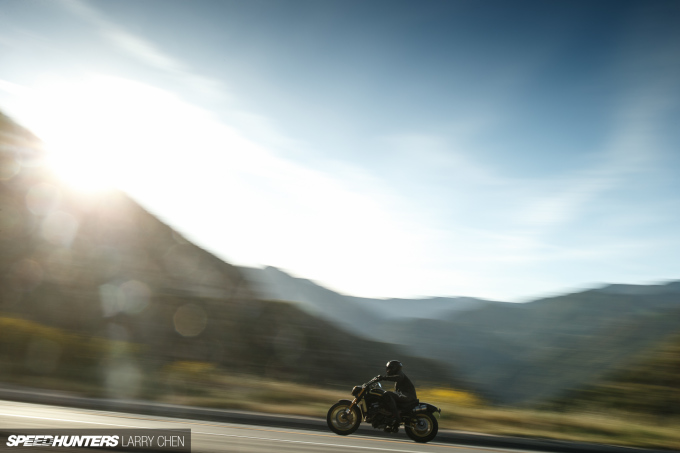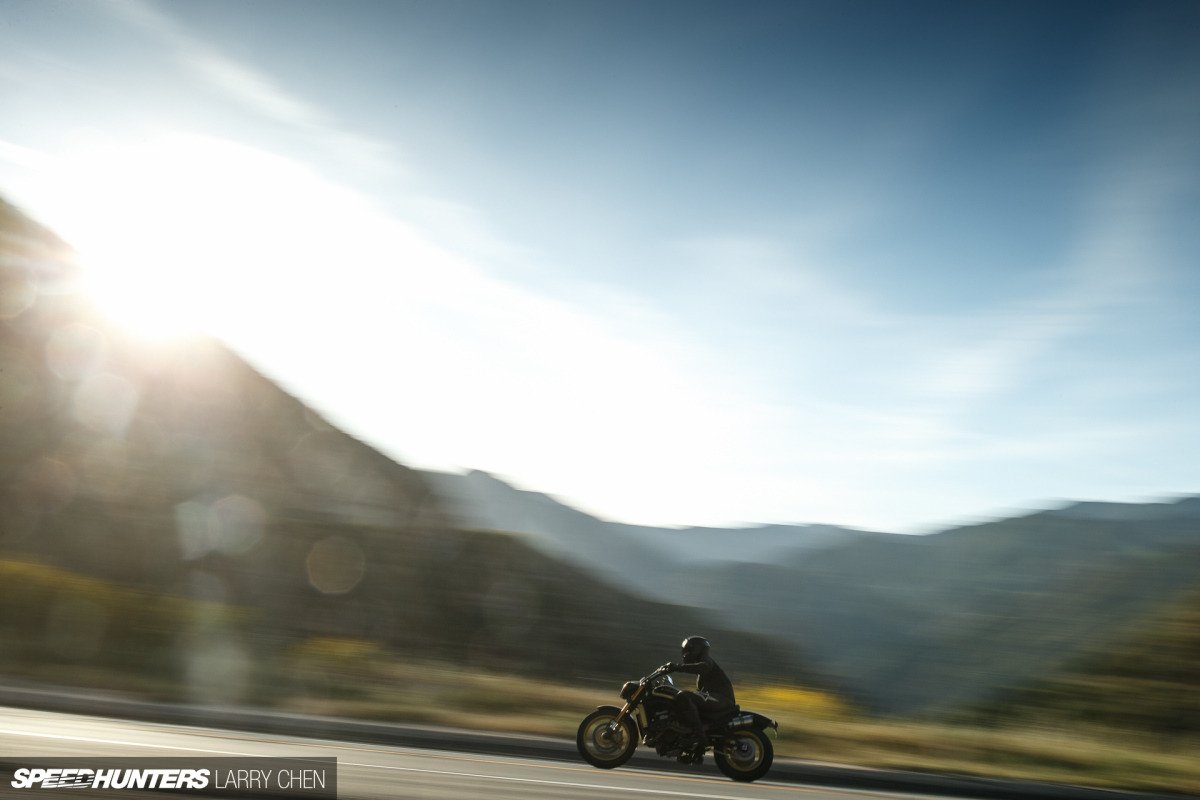 The original rendering is far from what the bike turned into, but I had my list of must-haves: better front suspension (i.e. inverted forks), higher stand, mid controls, high-mounted/scrambler exhaust and black/gold metal flake paint.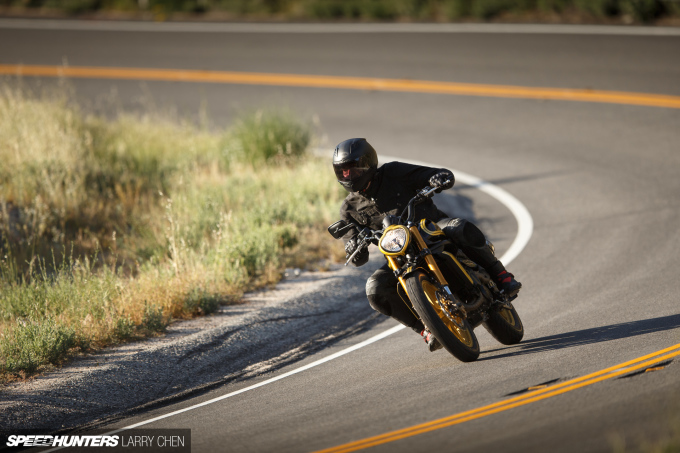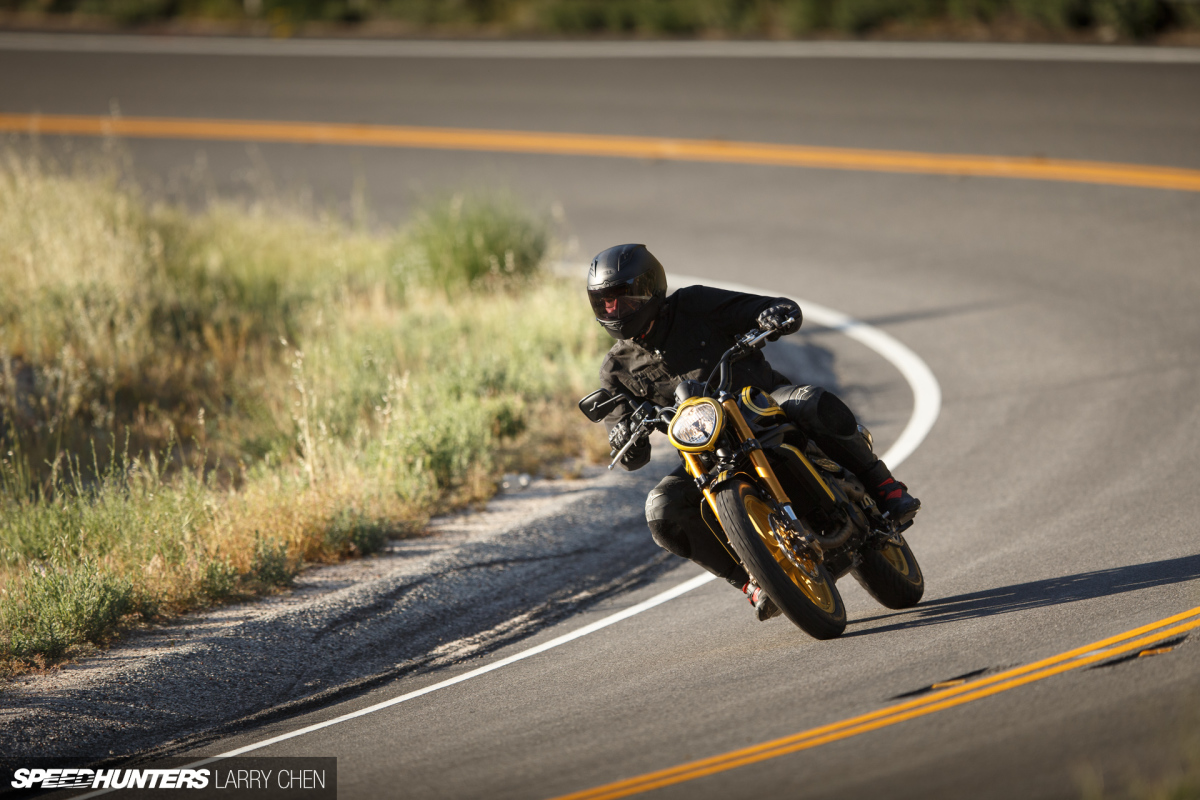 I wanted that Smokey Yunick look, but with something a little more intense: a rich black with gold metal flake the size of crackers.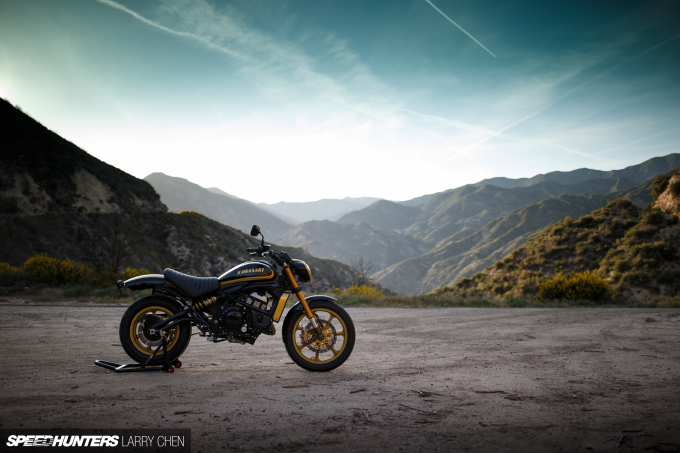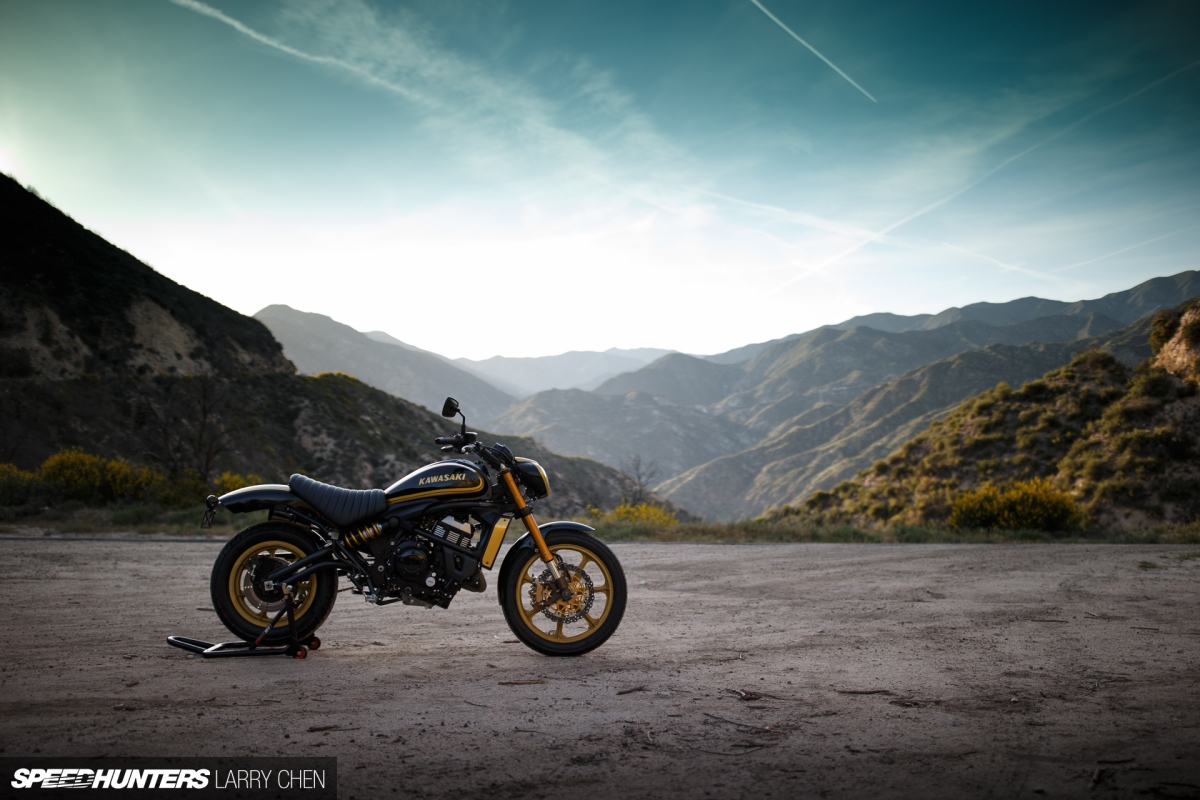 That inspiration came from my Southern, Saturday-night short track racing days, as a black and gold race car always looked good. I worked with Anaheim Rod and Custom for a couple weeks on the paint. Back and forth, finally landing on two different types of flake in the same paint: thick chips on the bottom with light, sparkling ones on the top layer.
We knew the colors, but picking the paint scheme was another process in itself. We reviewed tons of vintage Kawasakis. The final look came from heavy influences of the Kawasaki H1 and H2, but the lines follow the curves of the Vulcan S bodywork. It was exactly what I wanted.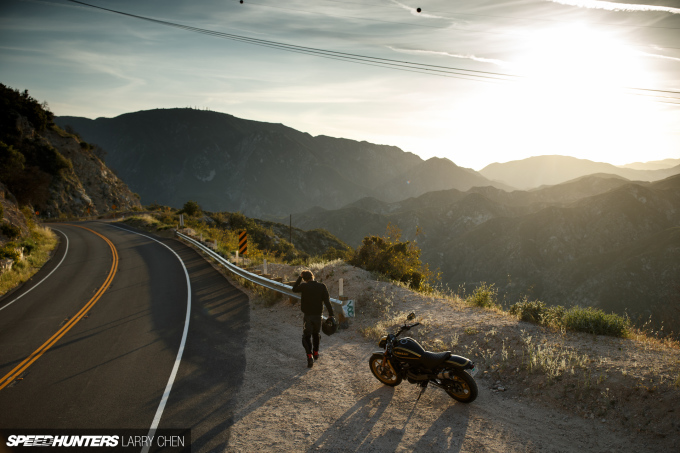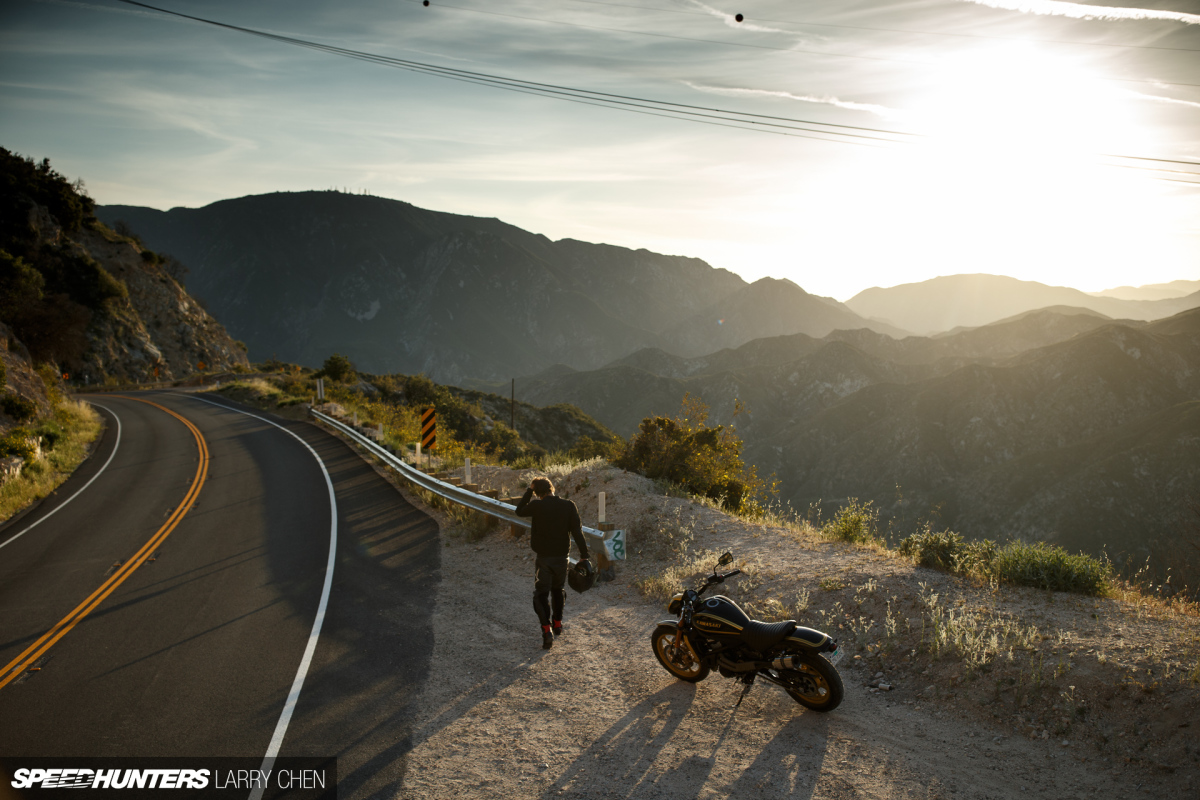 The Vulcan S is one of the best cruisers out there: it handles well, it's inexpensive and it's fun to ride. Downside: the cruiser seating position is boring. Imagine sitting on a recliner, but wanting to sit on a bar stool–as you're rarely doing anything fun on a recliner. Enter mid-controls, which places your feet underneath you, giving the bike a more aggressive stance.
Ninja 650 pegs may have worked as the Vulcan is loosely based off of that bike, but they're big and bulky. Aftermarket Ninja 650 controls are expensive and not exactly what I wanted. So again, I decided to do it myself.
I sourced a box of brake pedals, shifters and linkages from a local, now-debunked junkyard in Stanton, California. I took some pipe from McMaster-Carr and started cutting, welding and shimming the linkage. I rounded them off with a set of polished, stainless steel Biltwell Mushman pegs.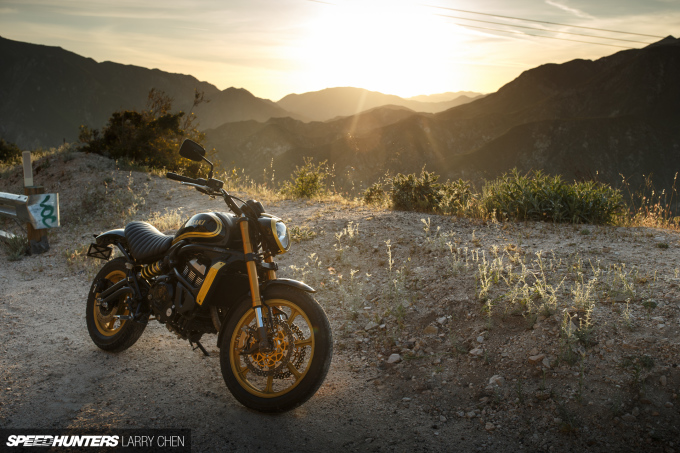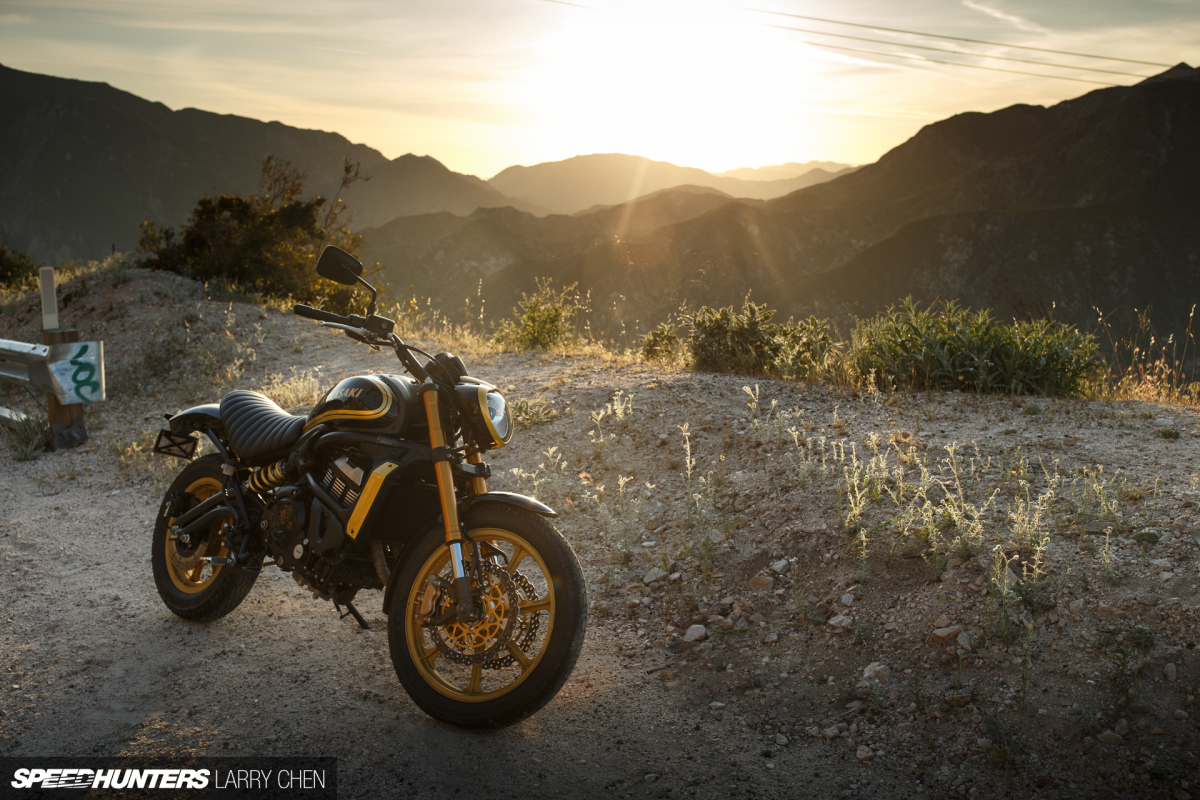 The exhaust was fun to design and build. I remember watching a Biker Build-off show on Discovery channel as a teenager. One of the builders would visit the local muffler shop and buy a box of their "bending mistakes" for a few dollars, then use those bends to build an exhaust. I did the same on my dad's motorcycle immediately after watching that show.
For the Vulcan, I didn't have the money for a good pipe bender so I ordered a box of pre-bent pipes from Summit Racing/PowerSports Place and went to work. The header wrap stopped the pipes from rattling and kept the skin on my ankles. A Shift-Tech Ducati Scrambler muffler rounds out the exhaust. I made the muffler hanger via my one-piece mid-control and fender mount bracket.
Again I turned to Craigslist and the junkyard to source the Kawasaki KZ wheels. You know the CHiPS bike? The KZ1000P is the rear 16-inch cast wheel, while the front looks very similar to the P model, but is actually built for smaller KZ models.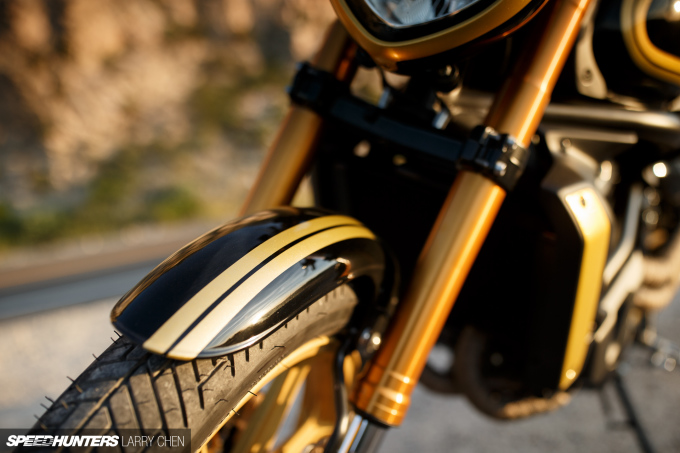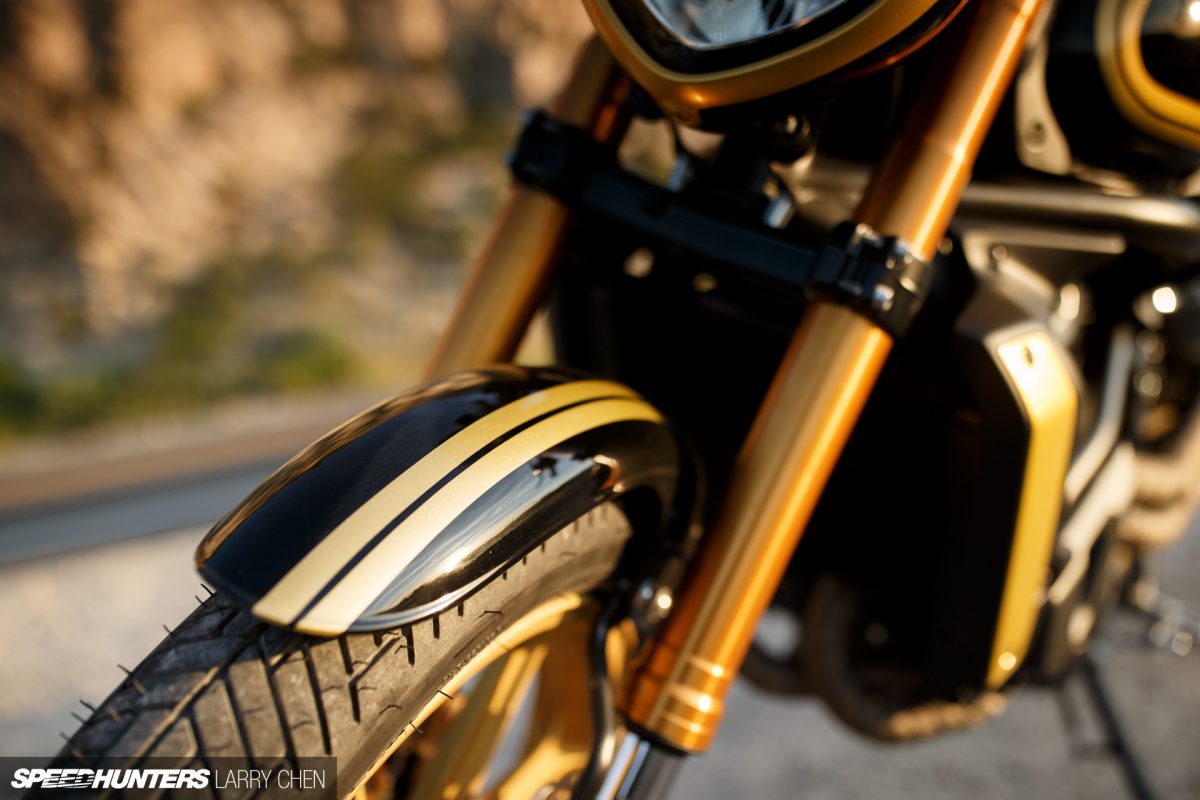 The idea was to give the wheels the appearance of the early Morris Magnesium wheels used on vintage race bikes. I, for some silly reason, didn't want to powdercoat them, so I attempted anodizing… a few times. It took three times to get the right appearance. Anodizing provides a hard coating that's like a dye for the metal, without added surface like powder coating or paint.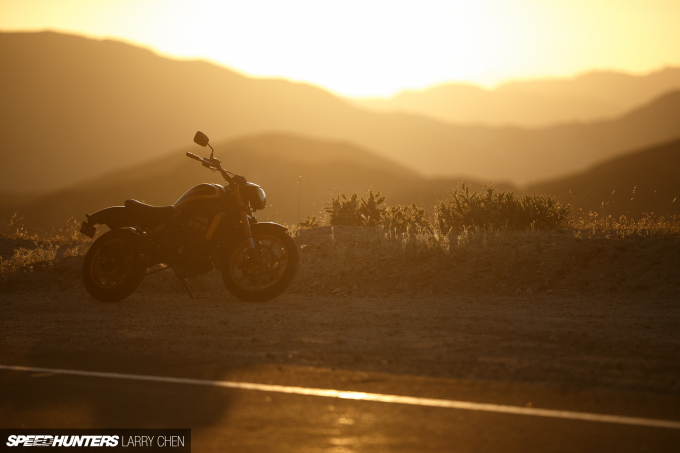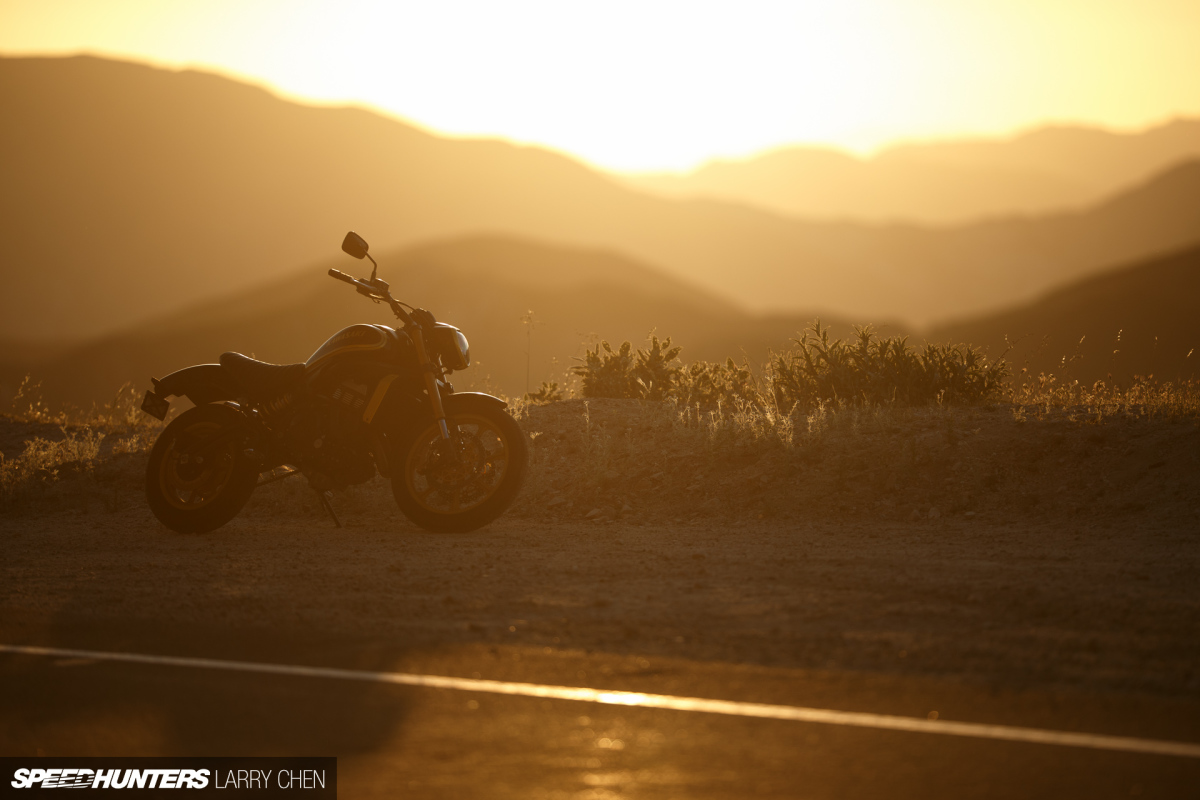 The swing arm was swapped out for a Ninja 650 one, allowing for a much higher stance and a better looking tail. Had I kept messing with the bike, I might have gone back with the original swingarm and played around with height.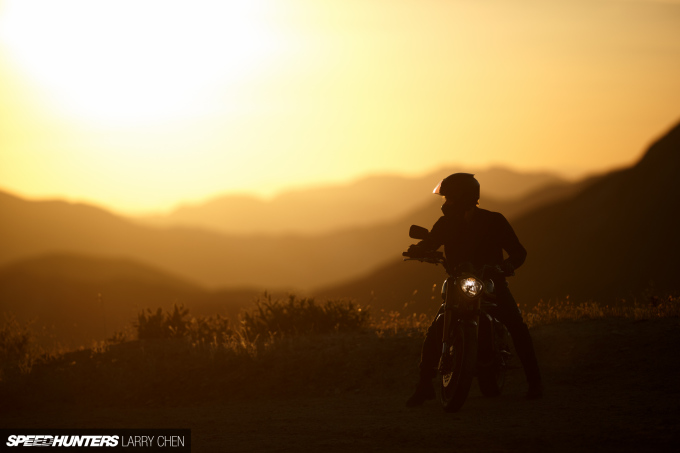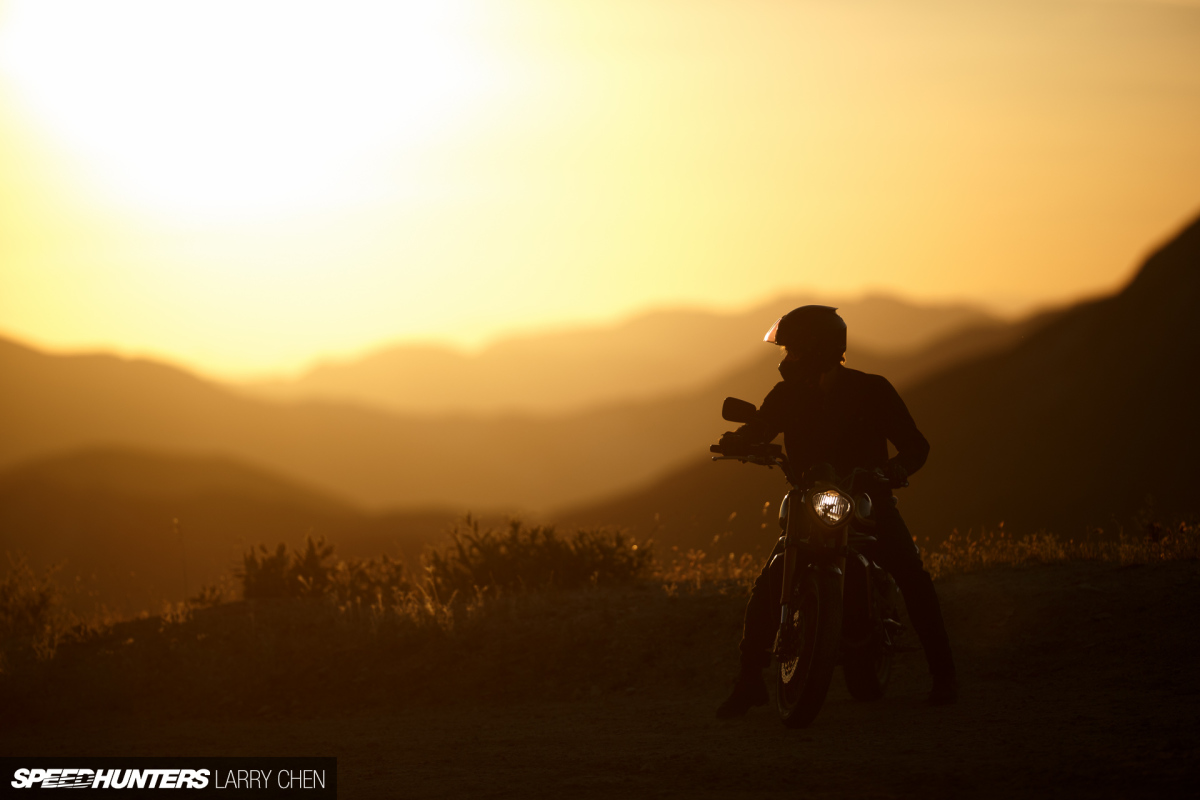 That was the process. Now, rather than reflecting on the bike itself, I pick it apart, overanalyzing. I'd change a lot, but that's my curse. Luckily, it's on to the next project.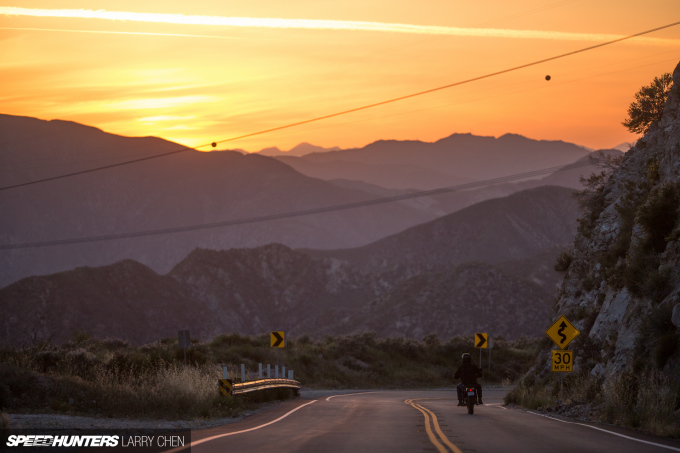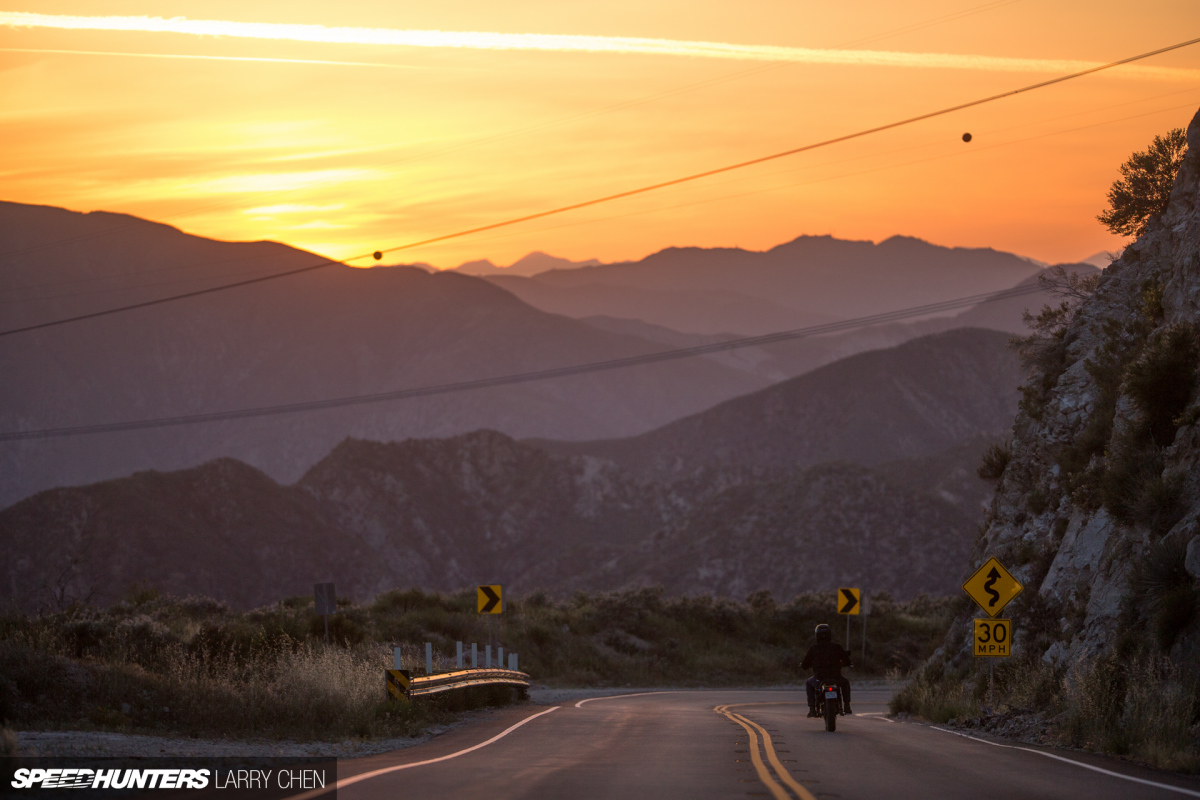 I'm still attempting to finish my 1967 Impala, there's a small Honda CB360 tucked away in the garage, a weirdo Suzuki GS750 project, maybe a new mini bike, and building my own H-D Servi Car with my new family.
Well, let's just say I have an extensive to-do list..
Jesse Kiser
Instagram: the_cycle_station_nc
Photographed by Larry Chen
Instagram: larry_chen_foto
larry@speedhunters.com