It's the usual scenario in the modern world. You're minding your own business on a Friday night when the phone buzzes with yet another social media notification. Ughhhh.
Rationale says to ignore it, as it's not going to be any more than a 30-second attention grabber, but the urge remains to click in for a look regardless, god forbid you miss something that will be all the chat later. On this occasion though, what I didn't expect was that a simple Facebook tag would lead directly to me standing on the infield of an iconic grand prix circuit watching a stream of classic race cars charging towards me through the viewfinder of my camera.
To have such an impact, it would be fair to expect the Facebook video in question to be truly seismic. Well, it wasn't, merely an inconspicuous, poorly shot mobile phone clip of a string of cars passing through a tunnel on a support road somewhere on the Hockenheim complex.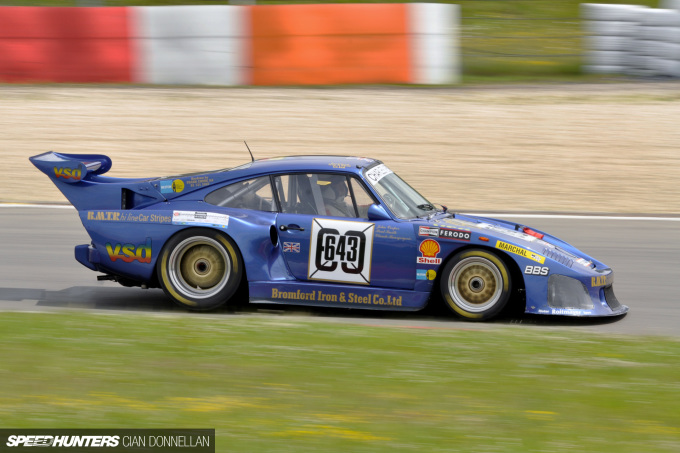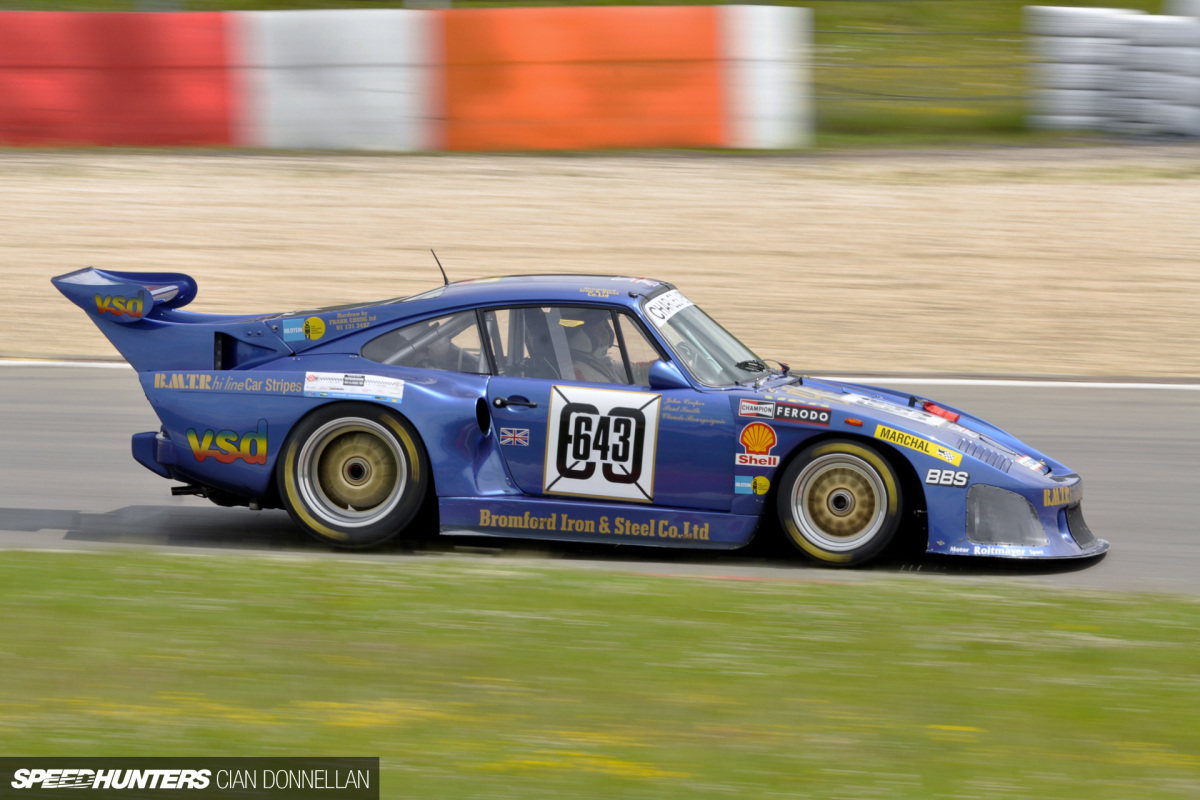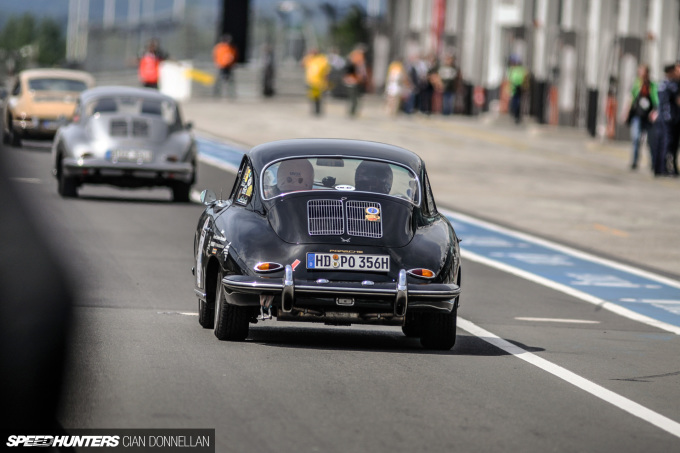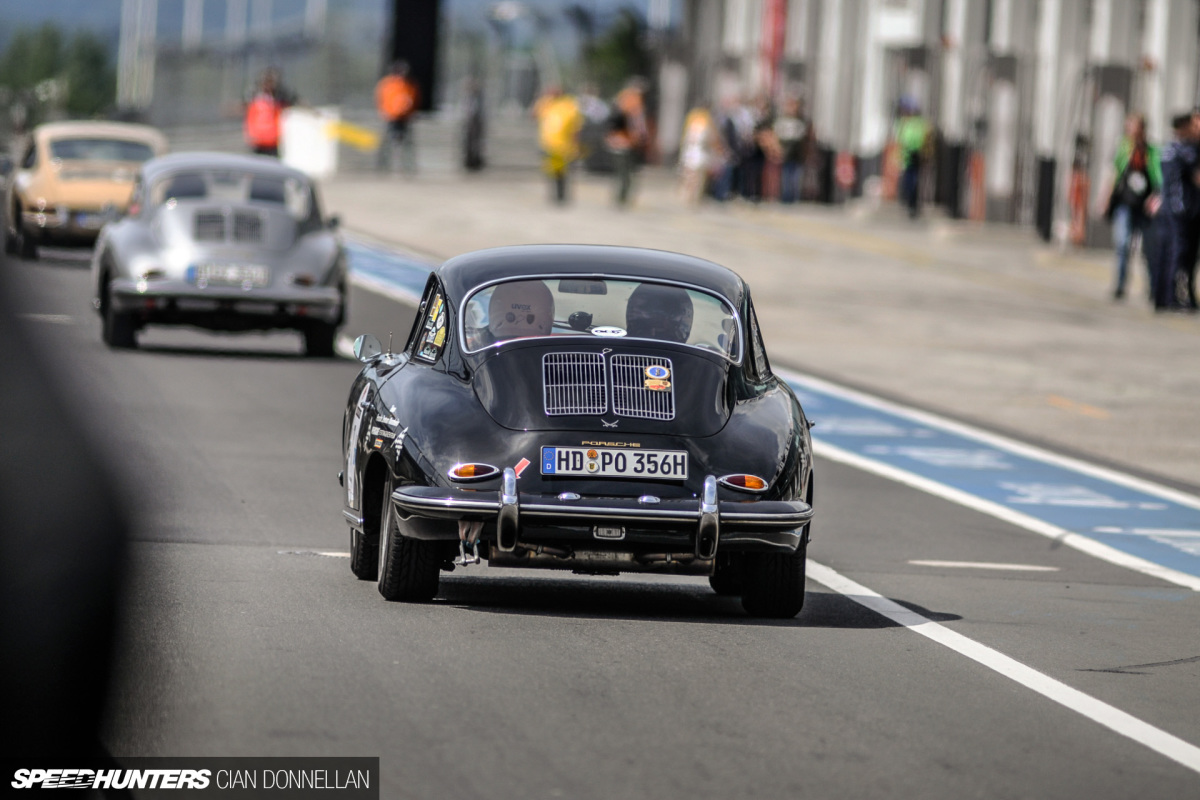 My head though, like many fellow petrolheads, works in an odd way in situations like this. When my buddy typed @cian beneath the video, he had no idea that a WhatsApp message would land into the chat roughly 10 minutes later informing all that I was booked to go to Germany.
It makes sense to me, in a way, that seeing a video posted by Tourenwagen Classics would lead me right away into a spiral of Googling the series, checking out the 2018 dates, sussing that a round would take place in the Nürburgring and immediately figuring out the bargain flights available from Ryanair.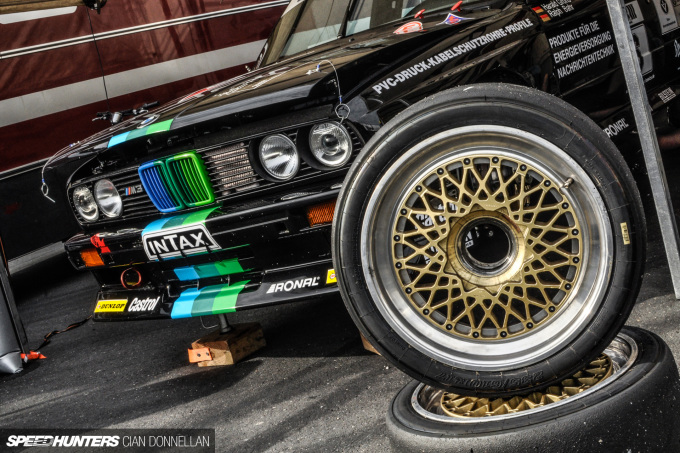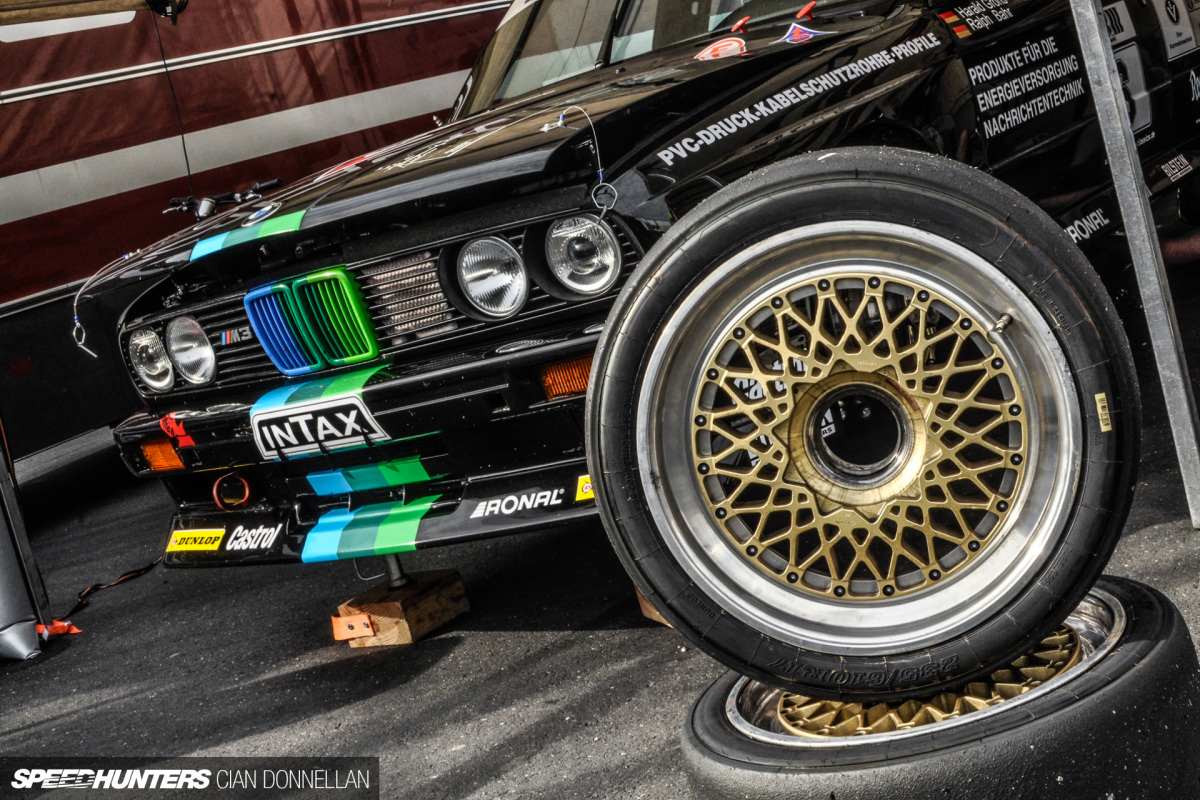 My fascination with 1990s, especially early '90s, DTM and touring cars stems directly from the incredible DTM Golden Years video that is floating around the internet. About six minutes long, it's just a succession of E30s, 190Es and Sierra Cosworths flying, sliding and curb-hopping around German racetracks, accompanied by the most period-correct German Eurobeat soundtracks. To get a chance to see these machines up close was just irresistible.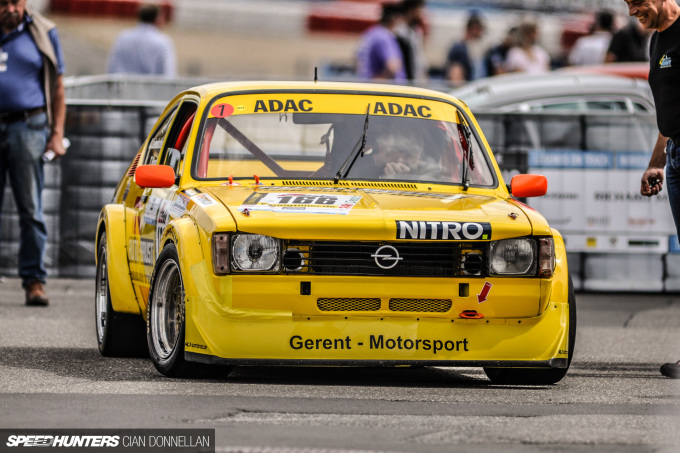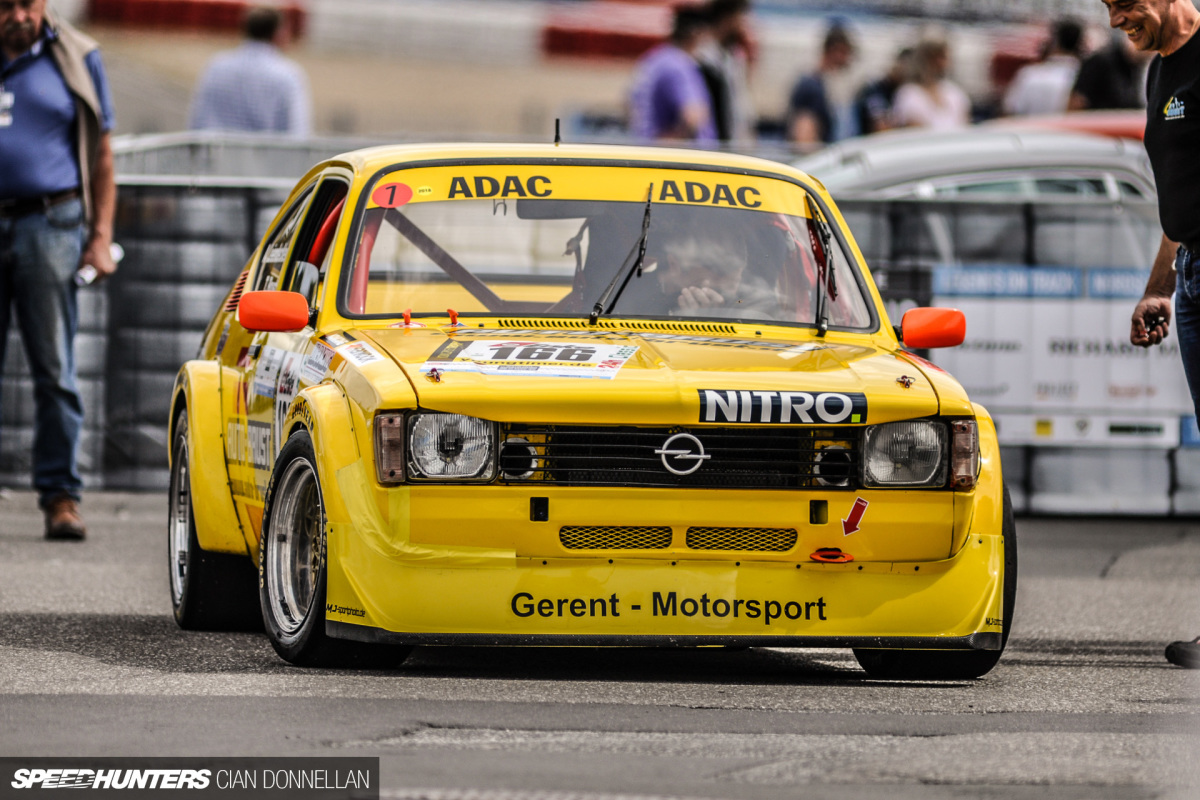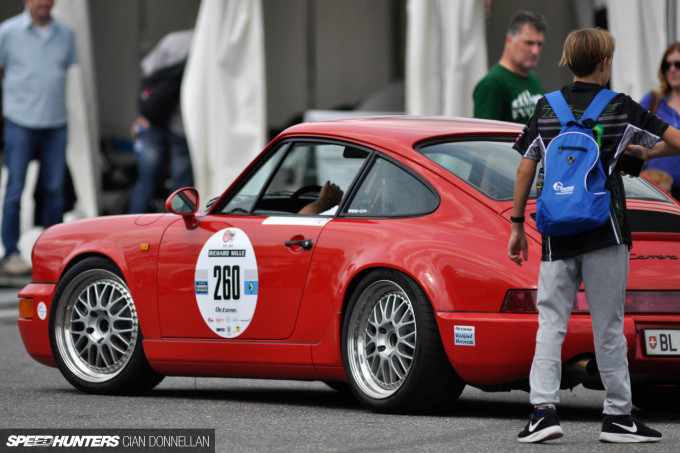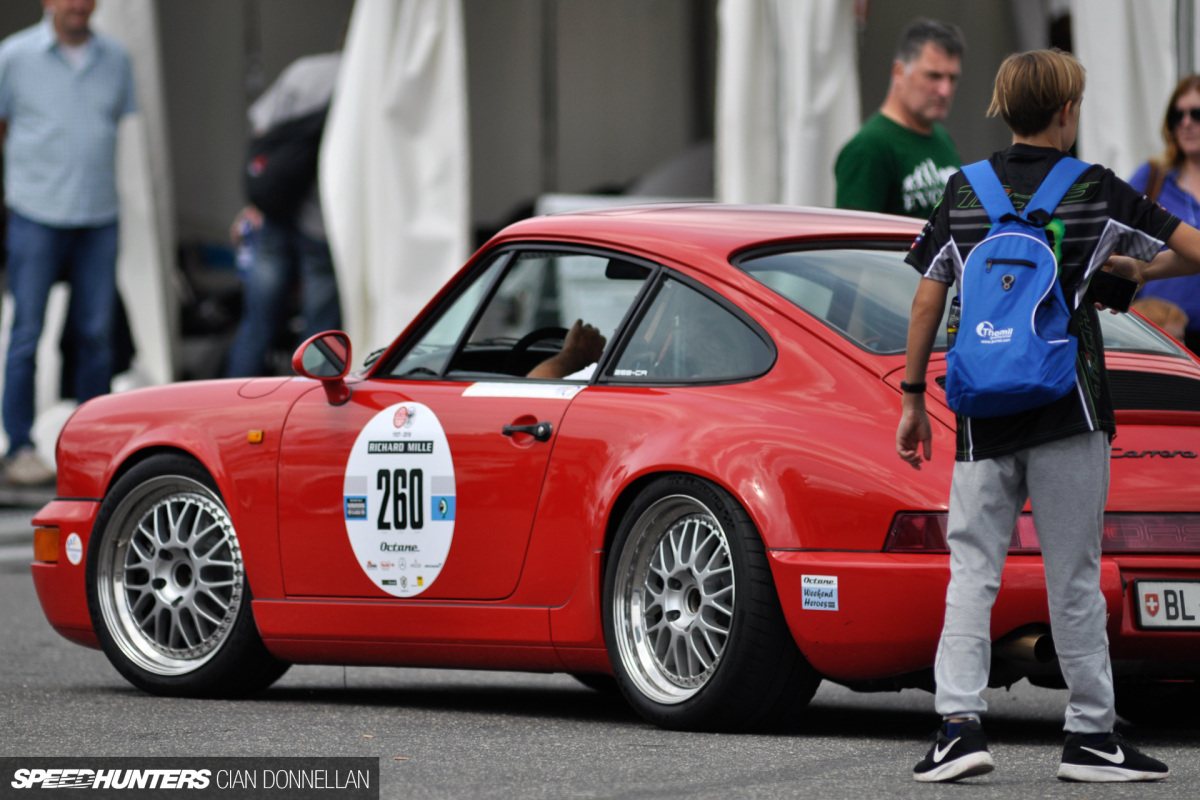 Bags packed and away, my destination was an event called the Nürburgring Classic, a rather new occasion with this being only its second year. The main focus of the event was on 'young timer' racing, or essentially cars from the '80s and '90s which suited me just fine. That's not to say things were exclusive though, as the event carried one of the most diverse race schedules I've ever experienced.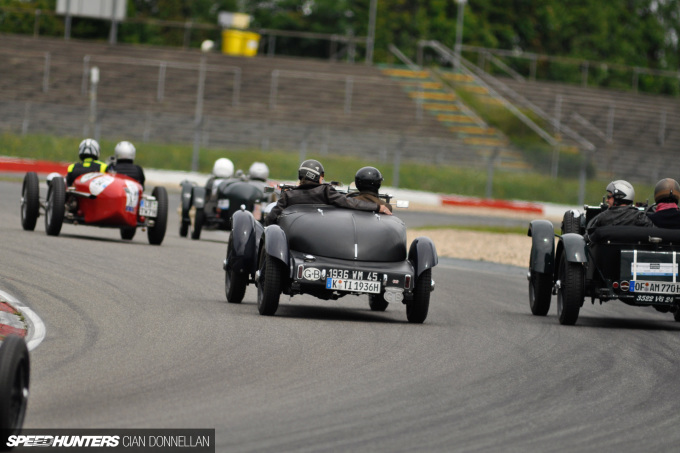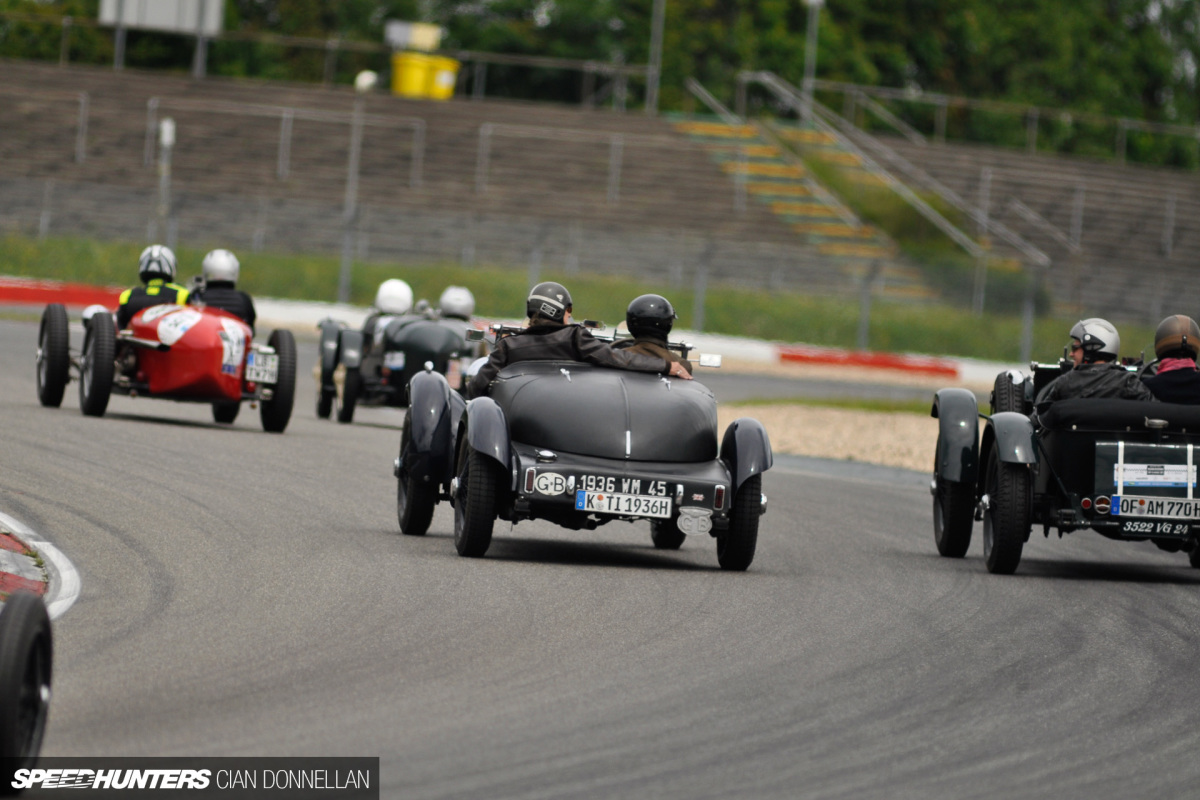 The biggest group on track at any time was a swarm of nearly 100 pre-war cars of all shapes and sizes. While they weren't actually racing, it was clear to see that some were pushing a lot harder than others. While my knowledge of cars here was criminally terrible, the sight of an iconic blue Bugatti Type 35 complete with driver lean for maximum cornering was very cool to see.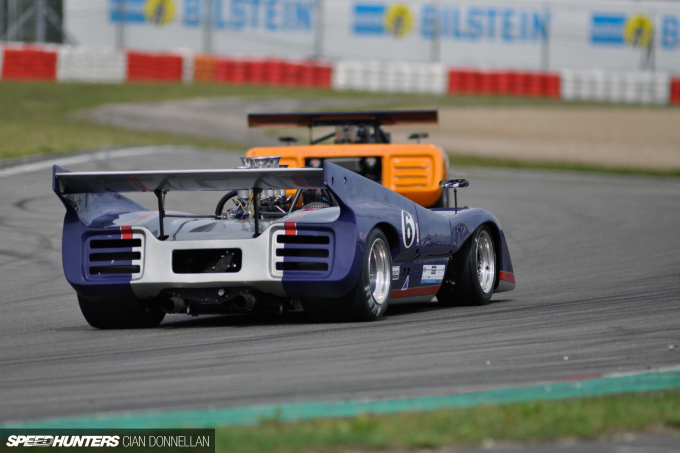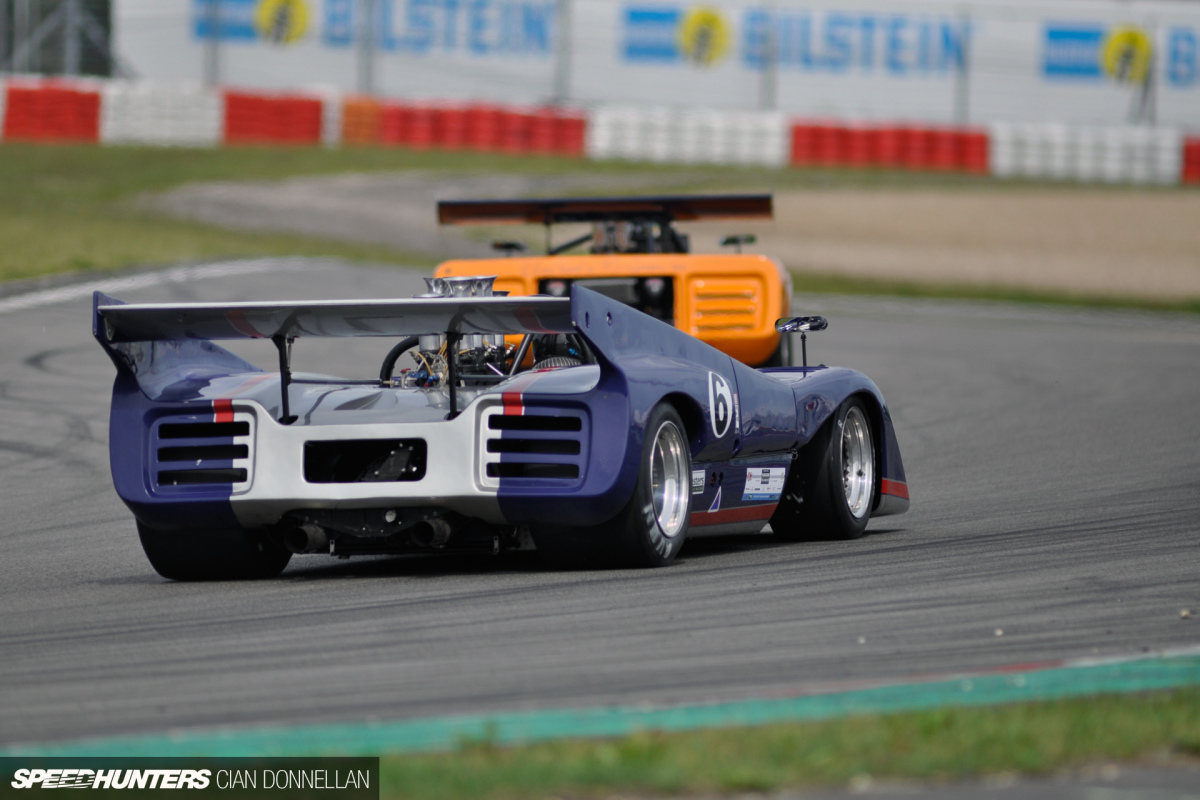 Hot on their heals was a group of Can Am racers, reliving the lunacy that was the Canadian American racing series in the early 1970s. Booming V8s, some tipping close to 9.0-litres, howled around the GP track. The names like Lola may now seem confined to the past, but the sole McLaren entry acted as a reminder of the depth of history attached to so many automotive brands we still see today.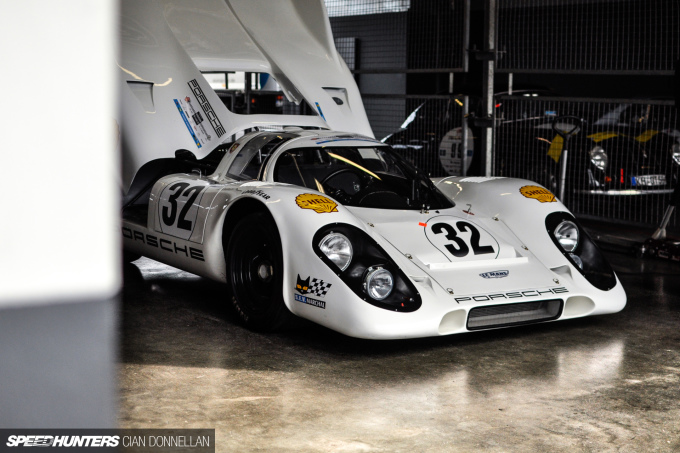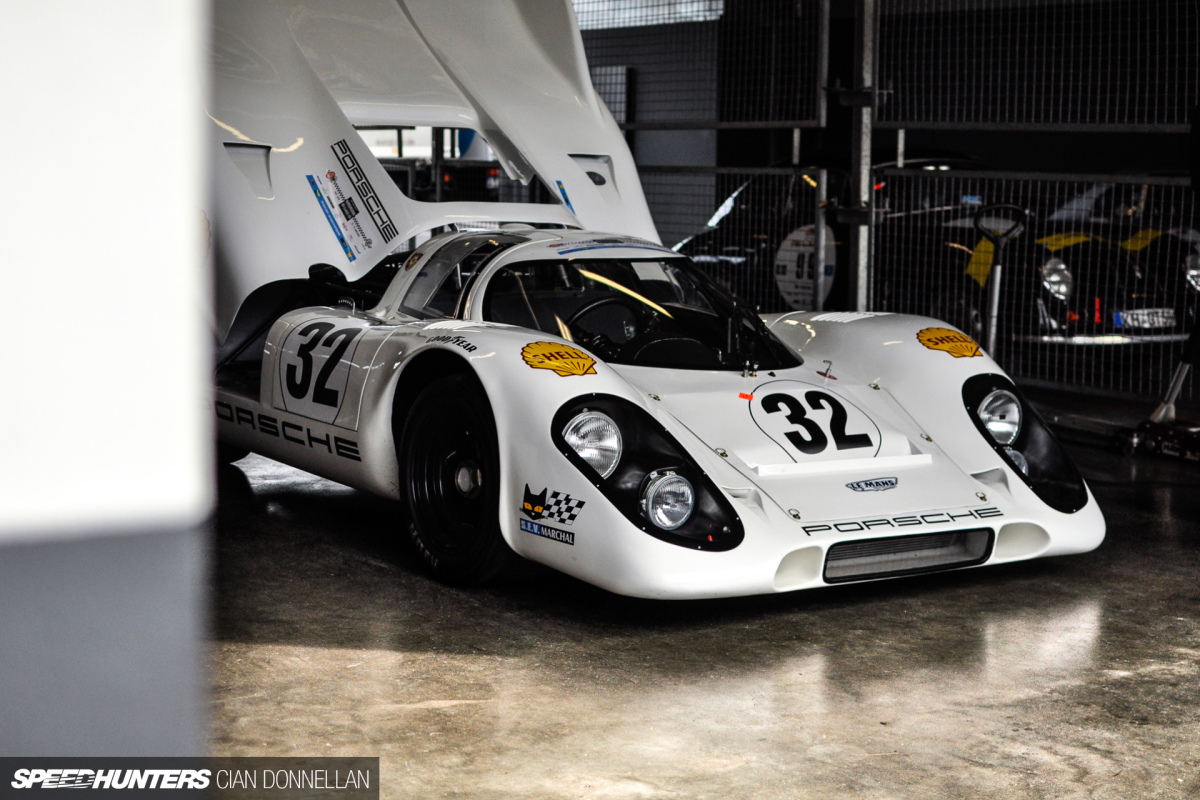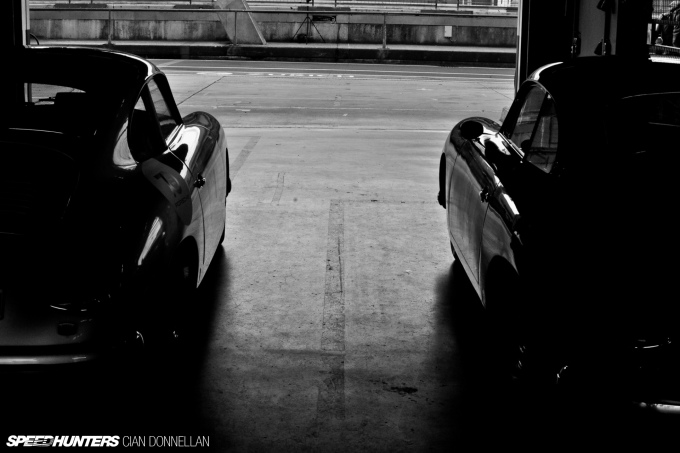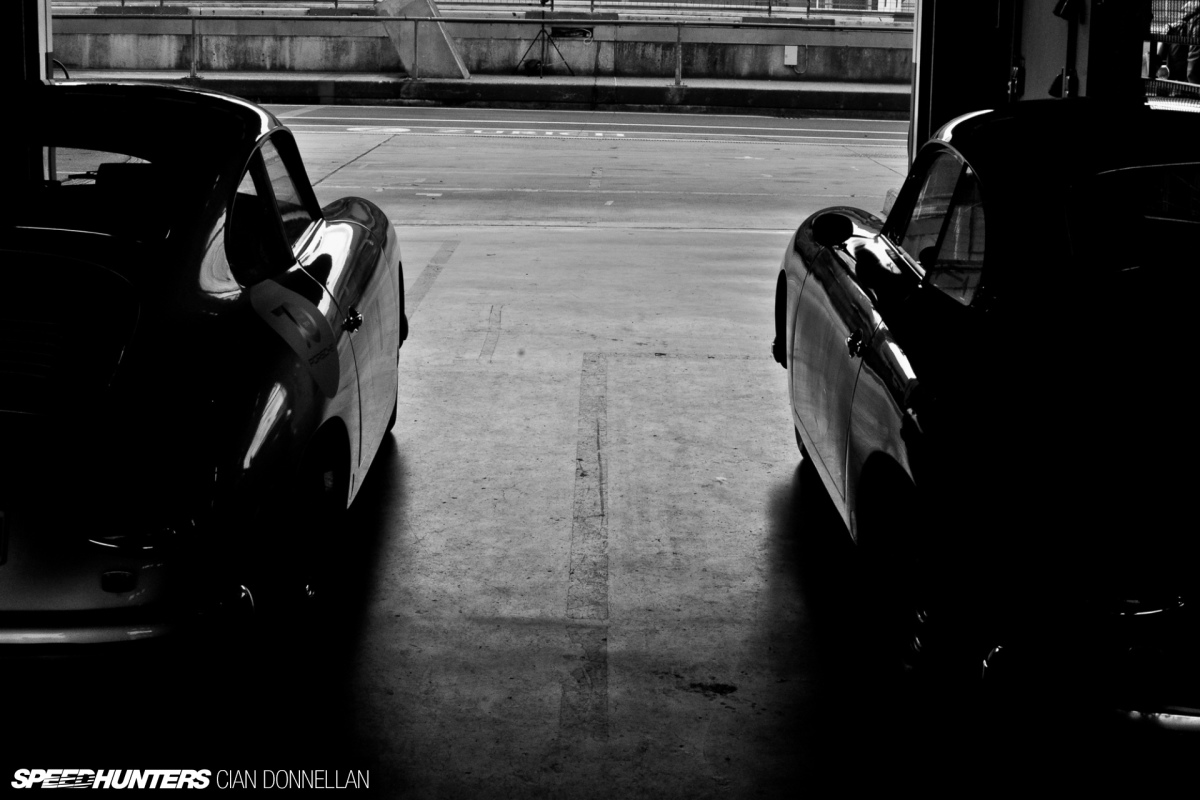 Being Germany, it was no surprise in the slightest that some of Stuttgart's finest would be on display, a testament to the rich and storied success Porsche has enjoyed on track over its past 70 years. Walking out of the media centre, still in awe from my first experience of such a facility, the very first car I laid eyes on was the exposed nose of a Porsche 917 in a pit opening. Stunning doesn't even come close. The fact that that right next door sat a pair of immaculate 356s and in the awning behind a Kremer 935 K3, it truly was a special place for Porsche fans.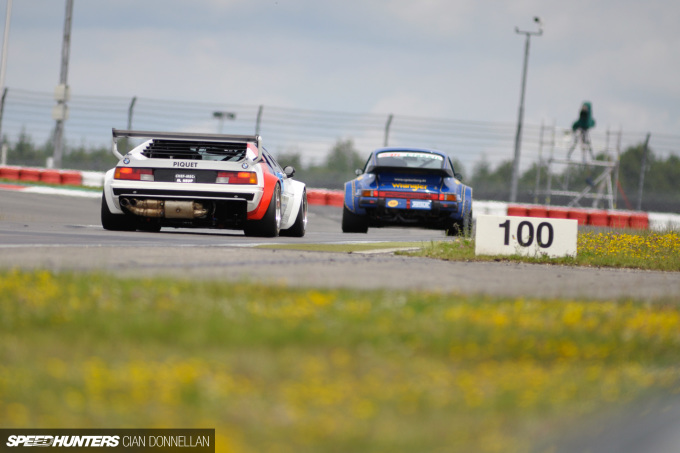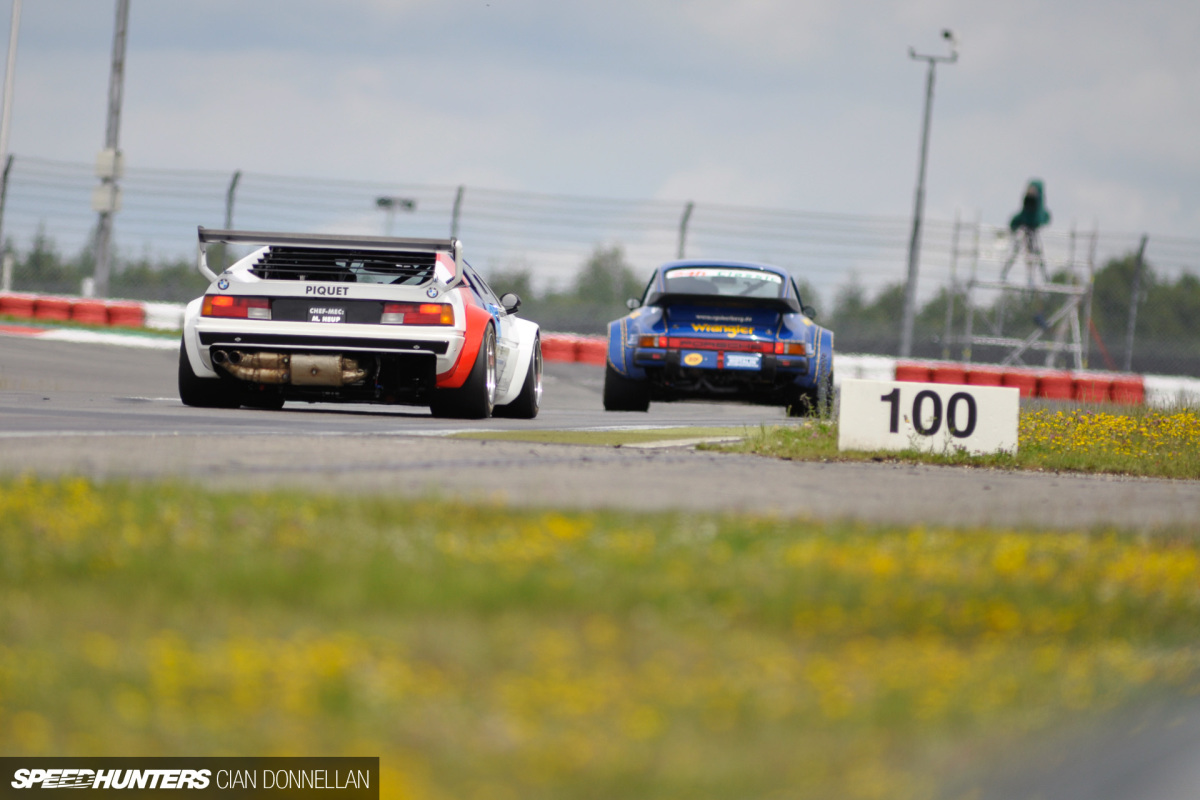 Out on track, the Porsches were putting on a show, although truth be told I neither cared nor have any knowledge of who won, lost, ran great times or hit issue. This isn't what the event was about; it was an opportunity to act like a complete fanboy watching a BMW M1 chase down a Porsche 935 through the Schumacher S.
And, in reality, I really was there as a fan. I may have had media credentials, but I made all the rookie mistakes typical of someone overly excited to take in a track and an experience so absolutely incredible to me. I clocked over 25km walking in the heat around the infield without knowing there were scooters and shuttles laid on. I walked clean past Klaus Ludwig as I heard an RS2000 Ford Escort being revved in the distance. And I pretty much missed all the Saturday evening racing as I took a notion and drove the Nordschleife in my 1.0-litre Skoda rental.
Come Sunday, there was two things I knew I had to see, first off, the actual Tourenwagen Classics race. Standing on the outside of turn one, it was just like a herd thundering down that dipped straight. BMW, Mercedes-Benz, Alfa, Renault, Ford, Audi and Opel all fighting for space on the wide track. The noise, all naturally aspirated bar the Sierra, was just seismic. At the front, the mid-'90s V6 cars, mainly the Alfa 155 and a brace of Mercedes, howled off into the distance to do their own dicing.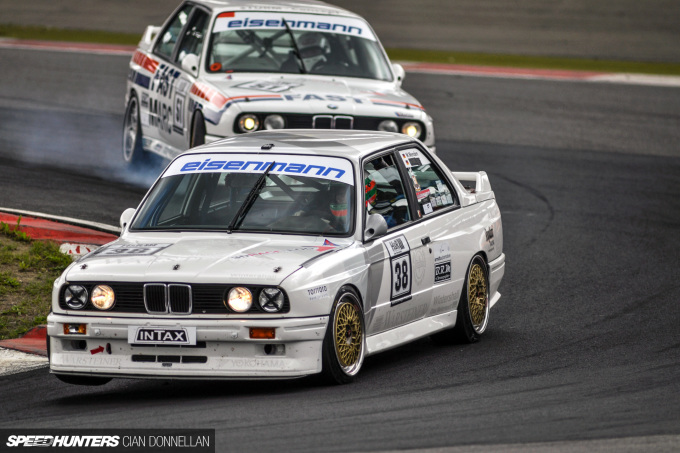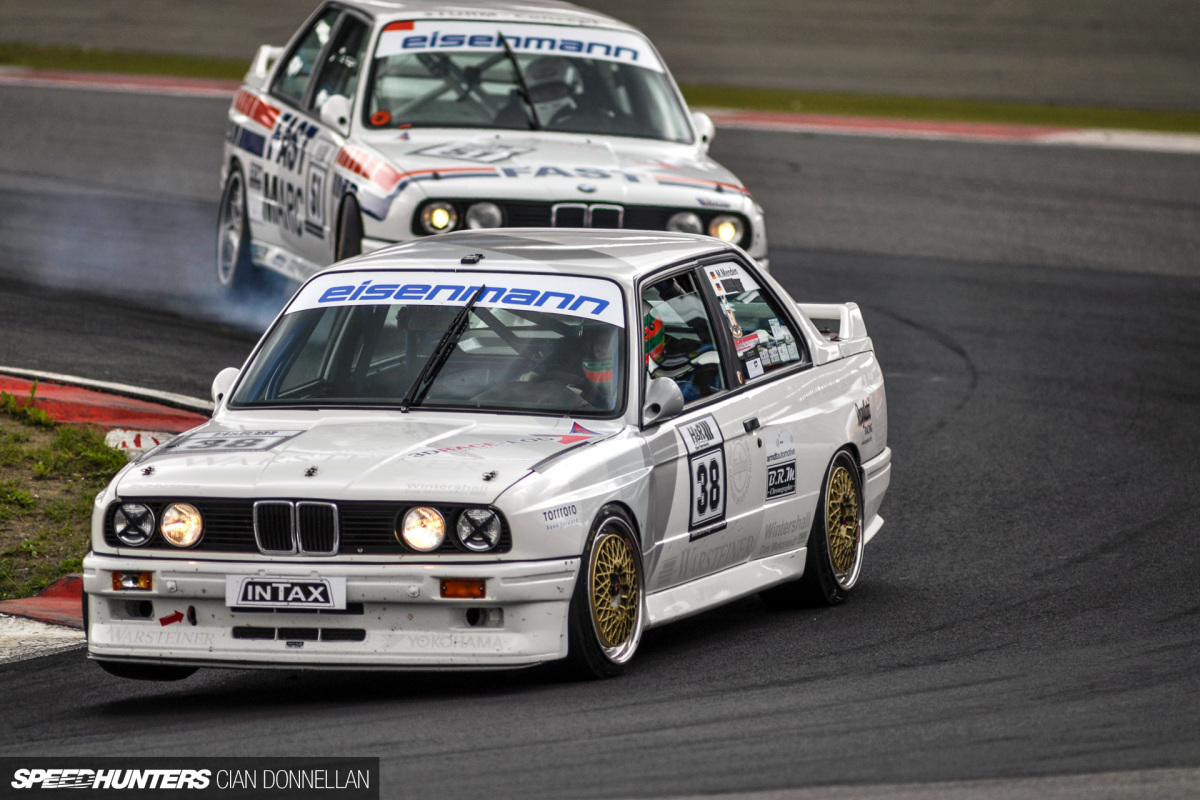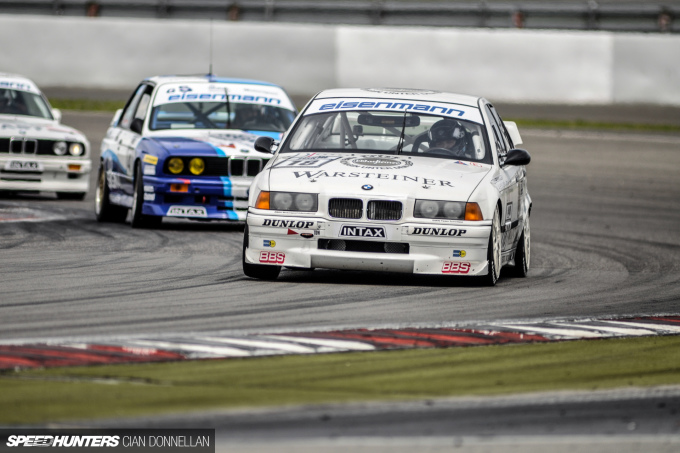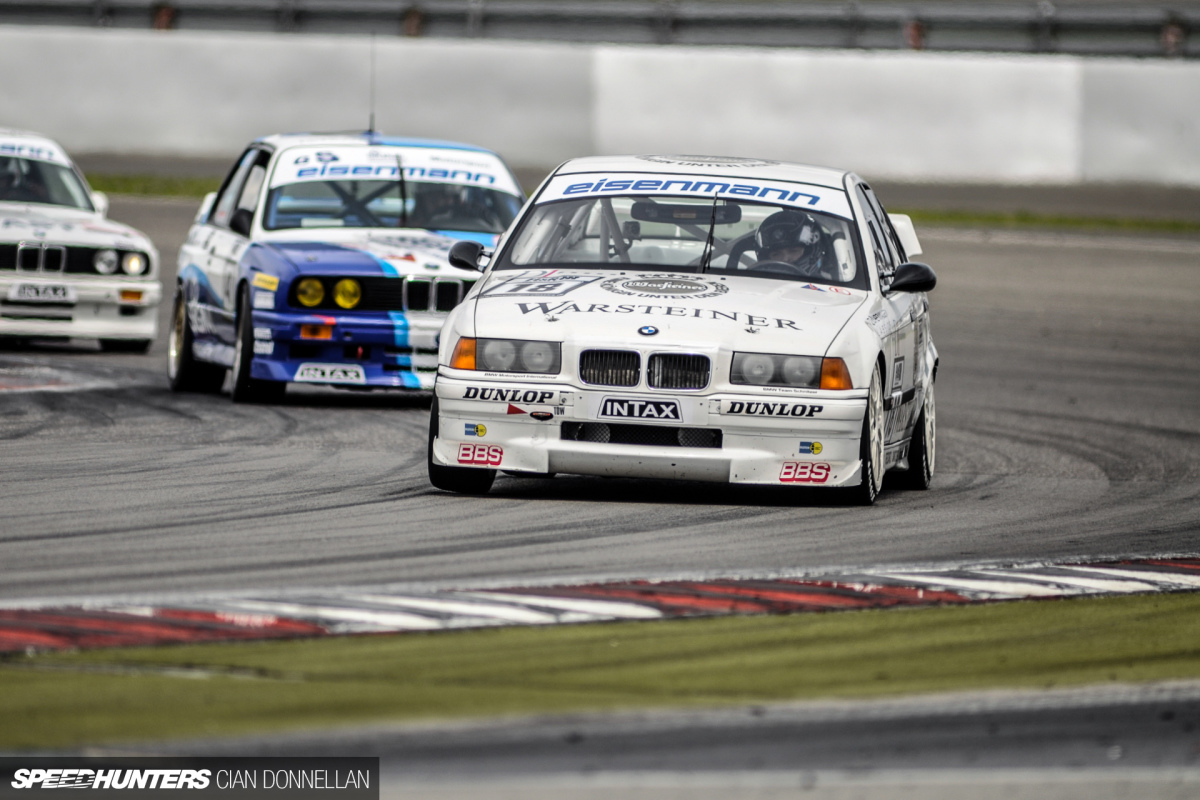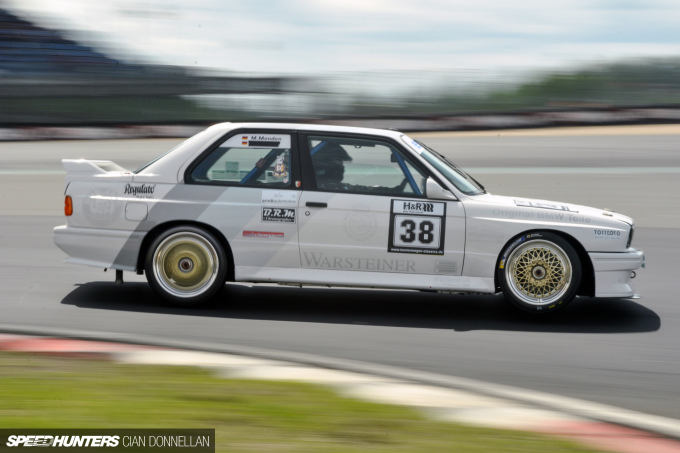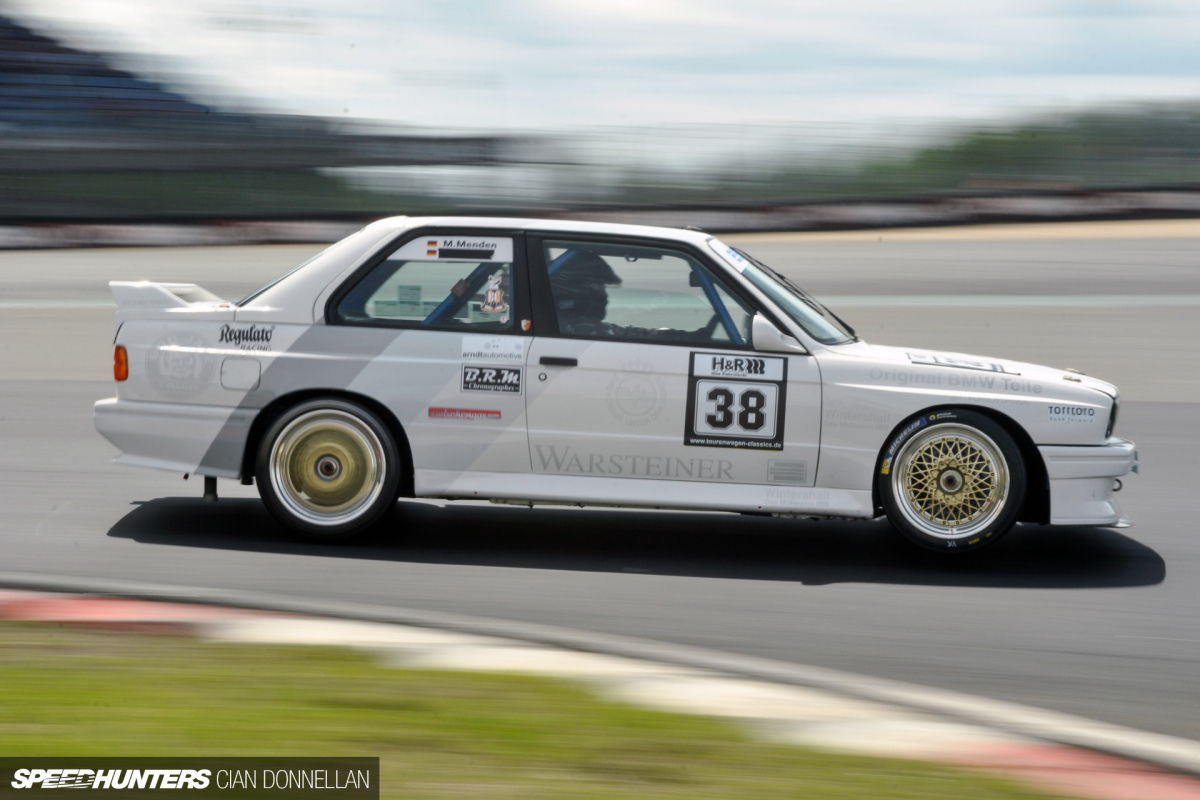 Behind them though, it was, as a race fan, truly special. Curb-hopping E30s leading a 190E Cosworth, the Super Touring Vectra dicing with the Laguna of a similar era and a flame-spitting Ford Sierra just making me howl like a child every time it passed in yet another whoosh of turbo noise.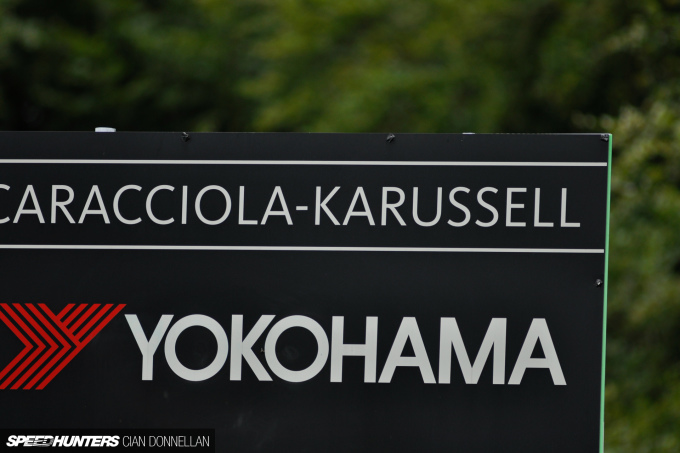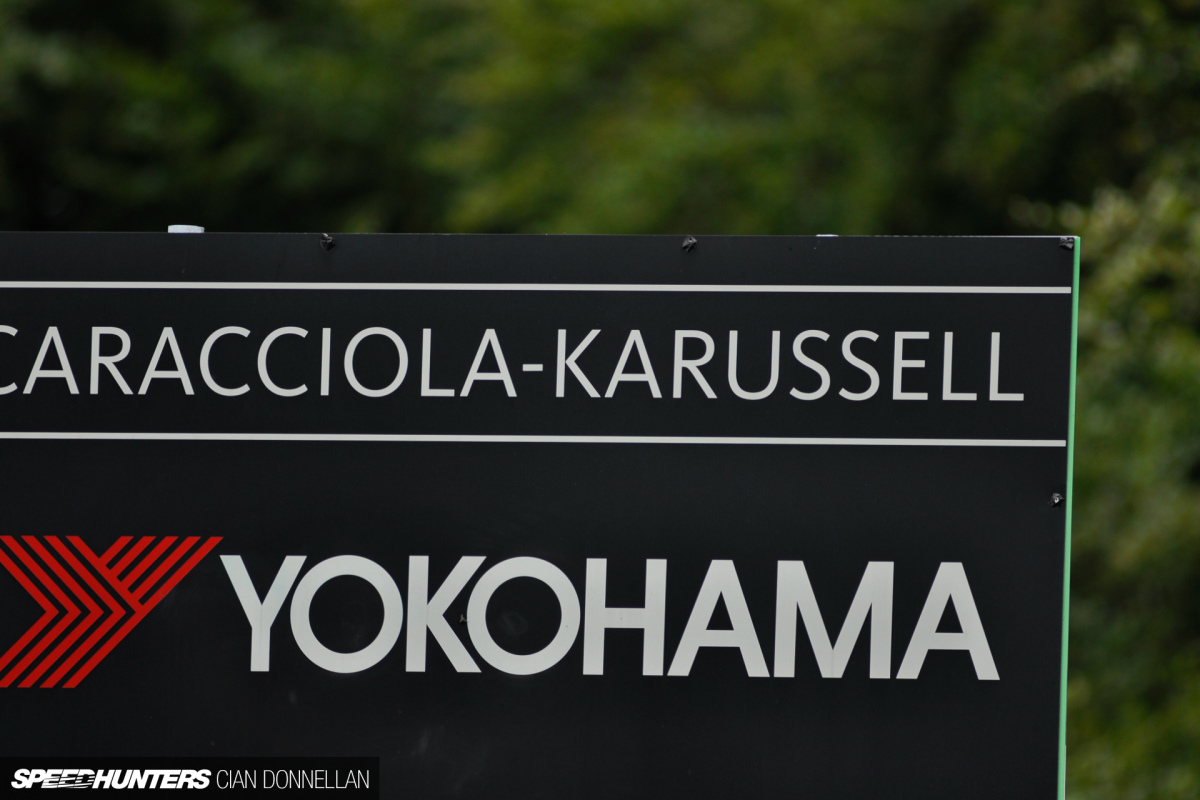 This was truly epic, but I had one final box to tick on my short trip to Germany. While the GP track is an incredible facility, it will always struggle of being in the shadow of its big, bad Nordschleife brother. It's colossal in the car world, but in the region the track seems to dominate all facets of life such is the way it winds through towns, over roads and seems to provide vast employment to a rather quiet region. Of all the spots on this giant stretch of tarmac, I just had to get to the outside of 'Karussell', even if it did involve me getting quite lost in the woods for over an hour.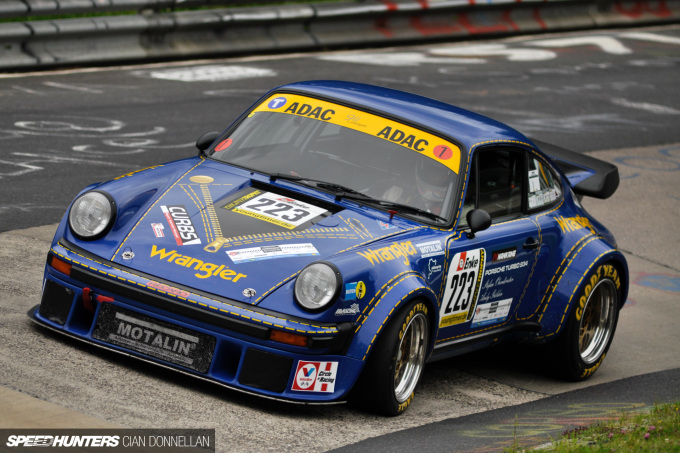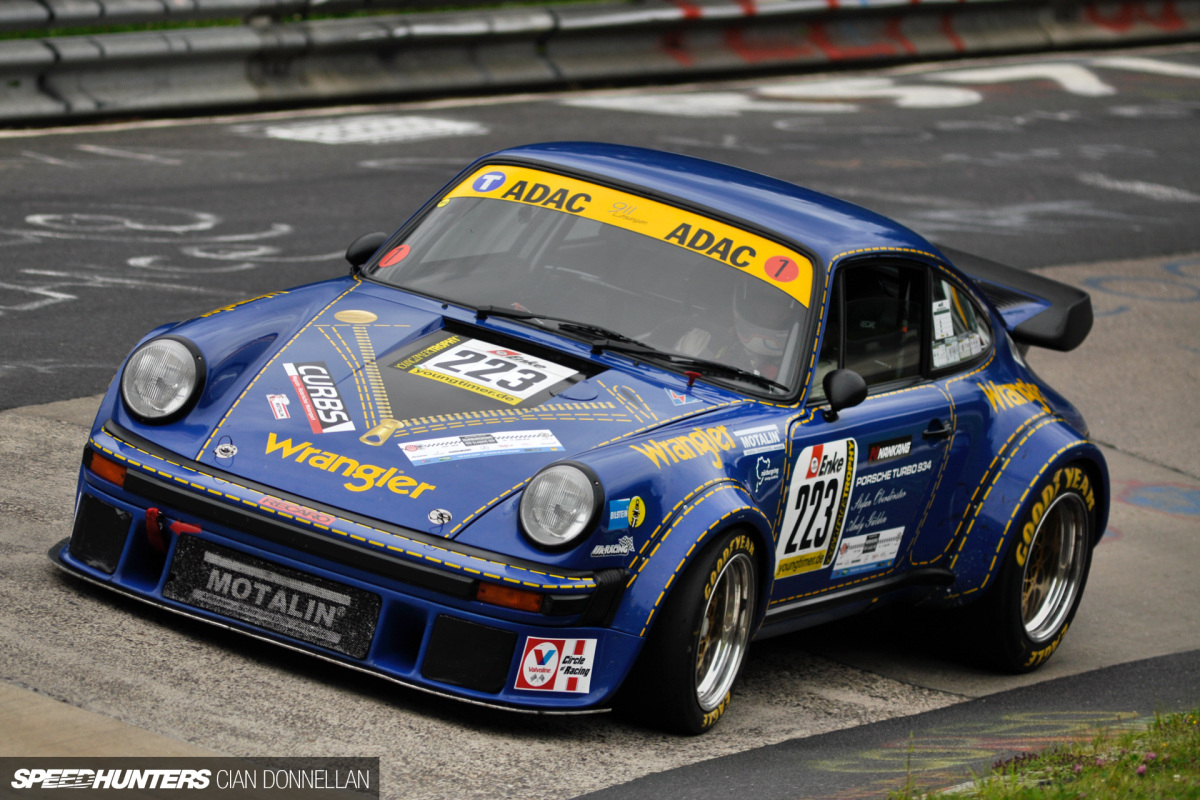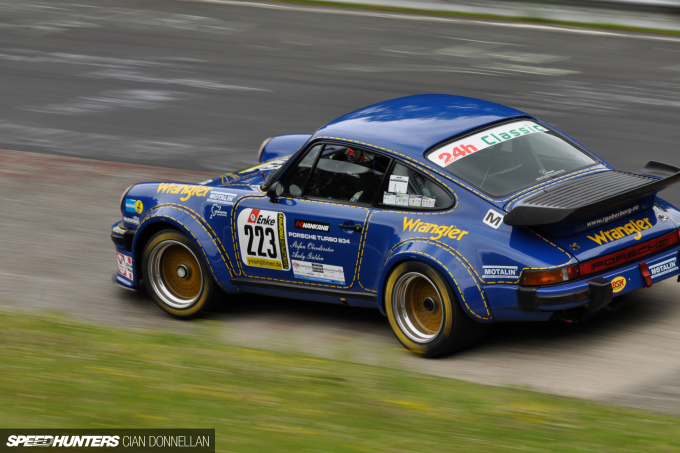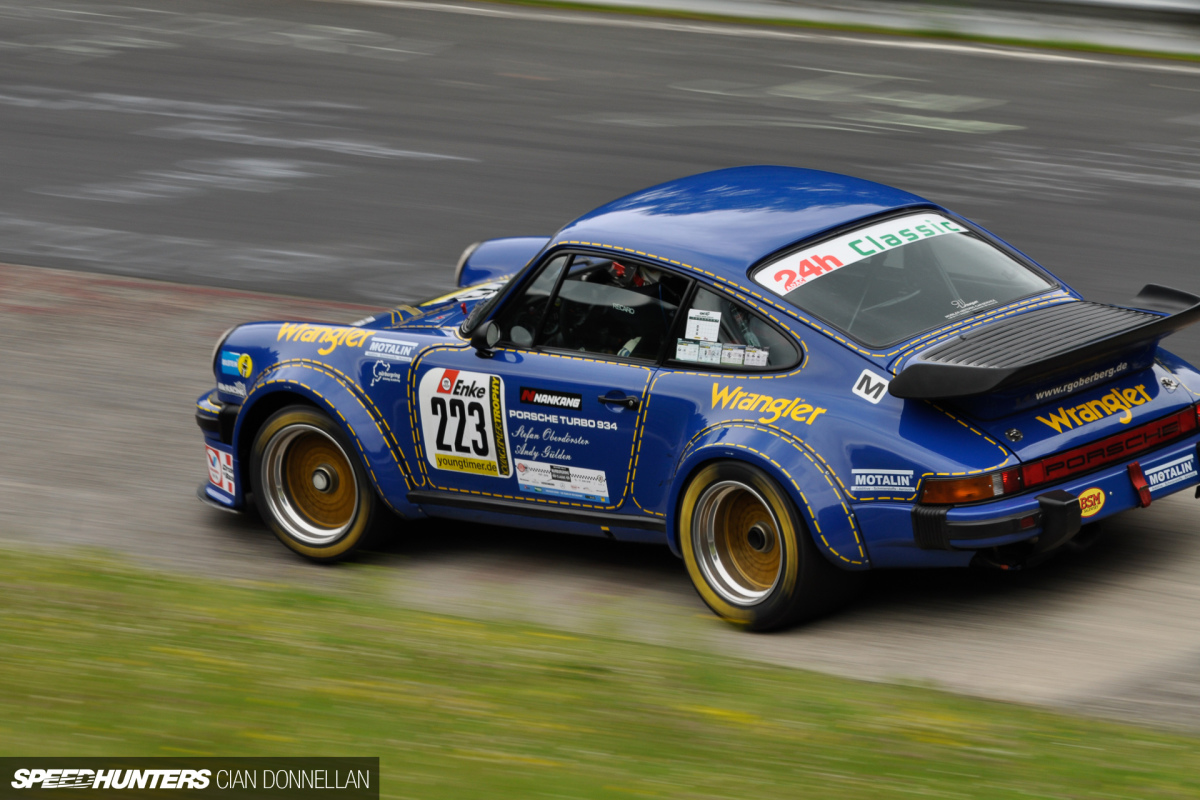 I'd read, before leaving on the trip, some of the old Speedhunters coverage of the N24 and the experience of being at this spot, but it's truly magical and intriguing. You don't expect the steep run up on approach, although I had an idea from having to downshift the previous day while driving the track. The other thing that grabs you is the sheer noise of cars bouncing across the concrete bowl of this iconic corner.
As a finale to the Nürburgring Classic, the 3-Hour Eifelrennen would see the most diverse list of entries ever experienced take on the complete 24-Hour track layout, combining Nordschleife with the GP track. I presume there were classes, but such was the relentless stream of cars it was difficult to know what was going on. What was obvious though, was at the head of the field sat a quartet of incredibly quick Porsches, the wide-body, big-power machines cutting through traffic with consummate ease before dropping down into the tumble drier that is the experience of driving Karussell.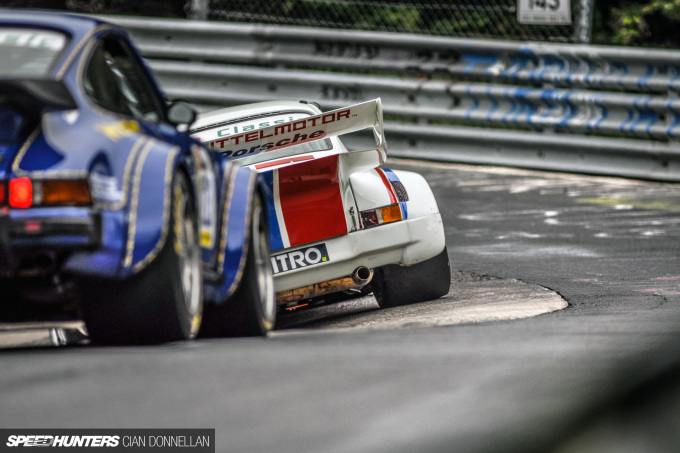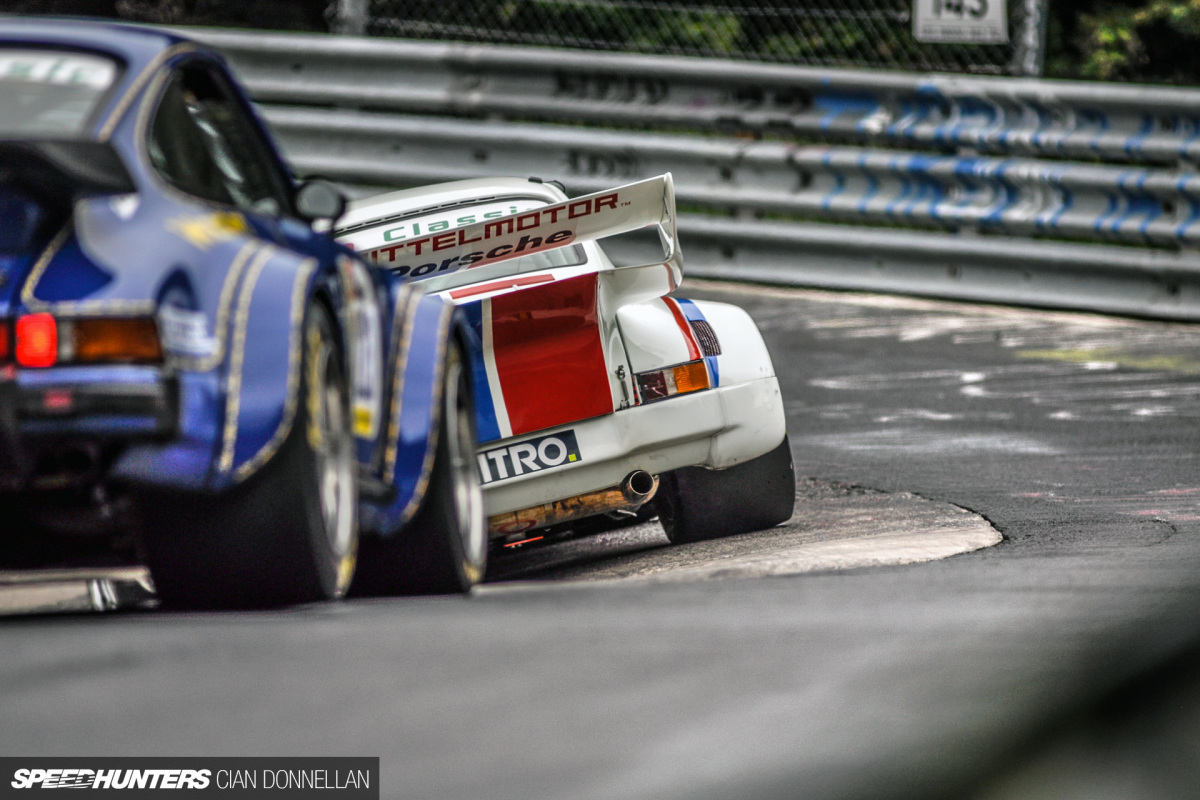 So, sunburnt to a crisp, drained and head frazzled, arms in pain from dragging around camera gear and feet worn out, I just perched myself upon a barrier and took in the madness that was the passing mass of cars. Impulsive as it so was, I could think of no better way to pass a weekend.
I'm home barely two days and I'm packing up again to head to Belgium to a rally. There was no spur of the moment reactions to social media posts here – a guy handed me a leaflet at a car show and I promised him I'd go. I have no option really…
Cian Donnellan
Instagram: ciadon
Facebook: ciandonphotography
How To join the IATS program: We have always welcomed readers to contact us with examples of their work and believe that the best Speedhunter is always the person closest to the culture itself, right there on the street or local parking lot. If you think you have what it takes and would like to share your work with us then you should apply to become part of the IAMTHESPEEDHUNTER program. Read how to get involved here.