This is the sort of car we want to see coming from Nissan – the perfect fusion of Japanese performance, Nissan global design, and engineering by a legendary Italian coachbuilder.
The GT-R50 celebrates 50 years of GT-R and Italdesign, and it's something extremely special.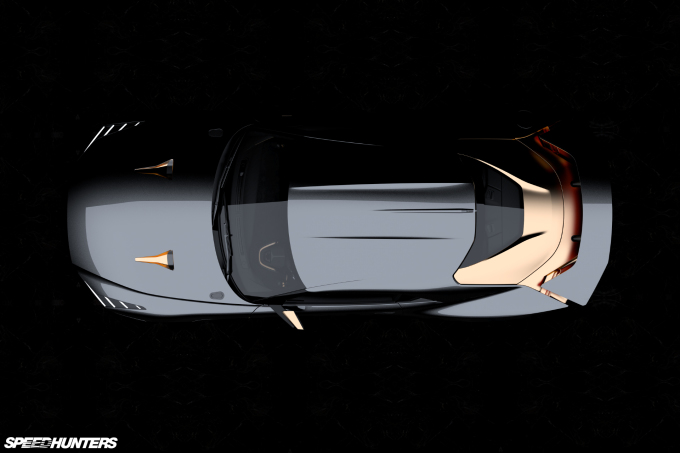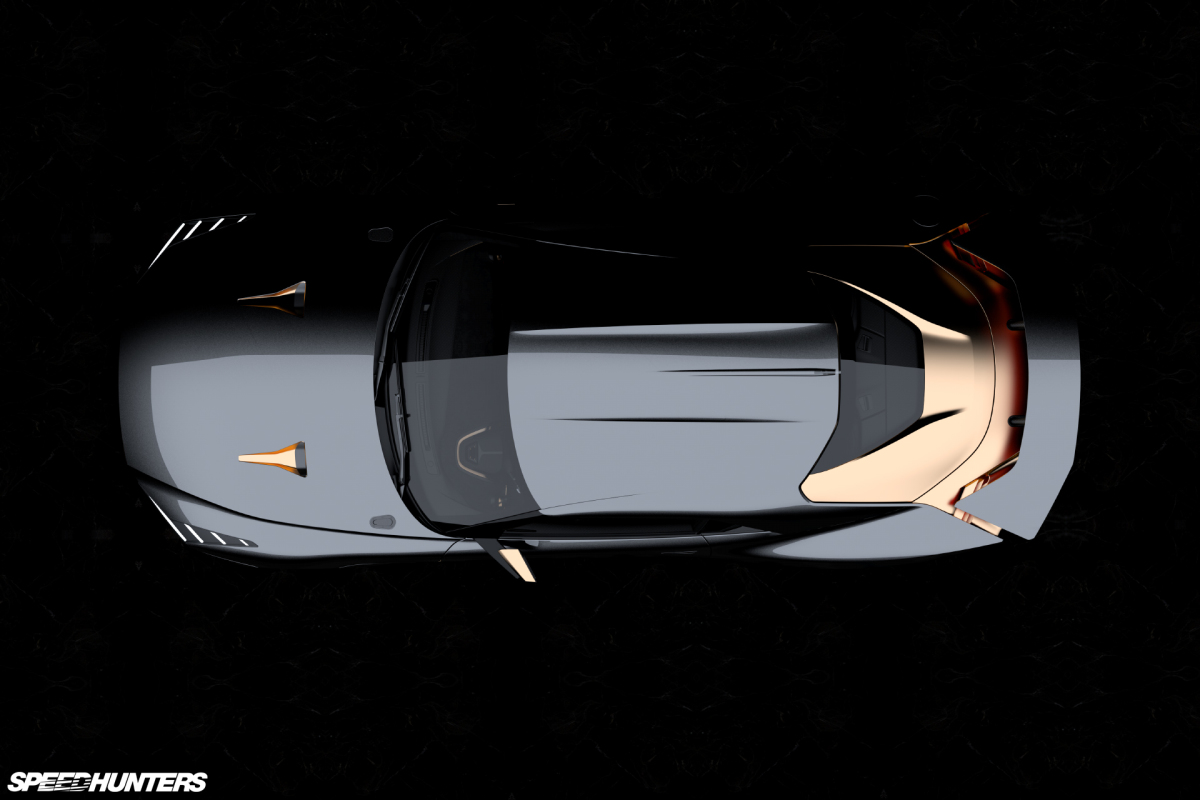 But don't get confused, this has nothing to do with the next generation GT-R that the whole performance motoring world eagerly awaits.
Think of this as an R35 without limits; it features a bespoke exterior with performance on par with the world's best supercars.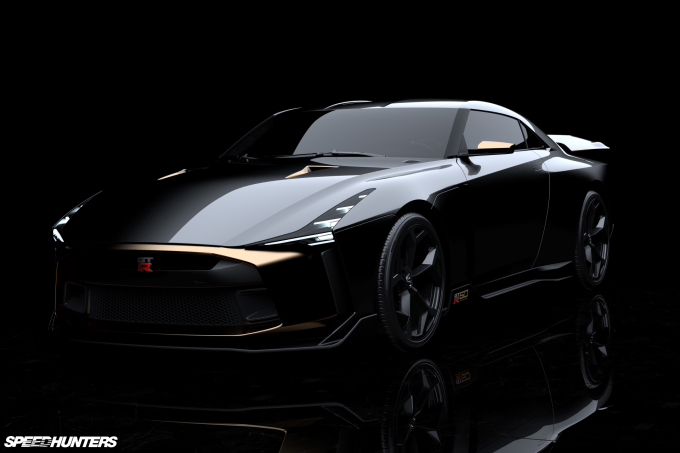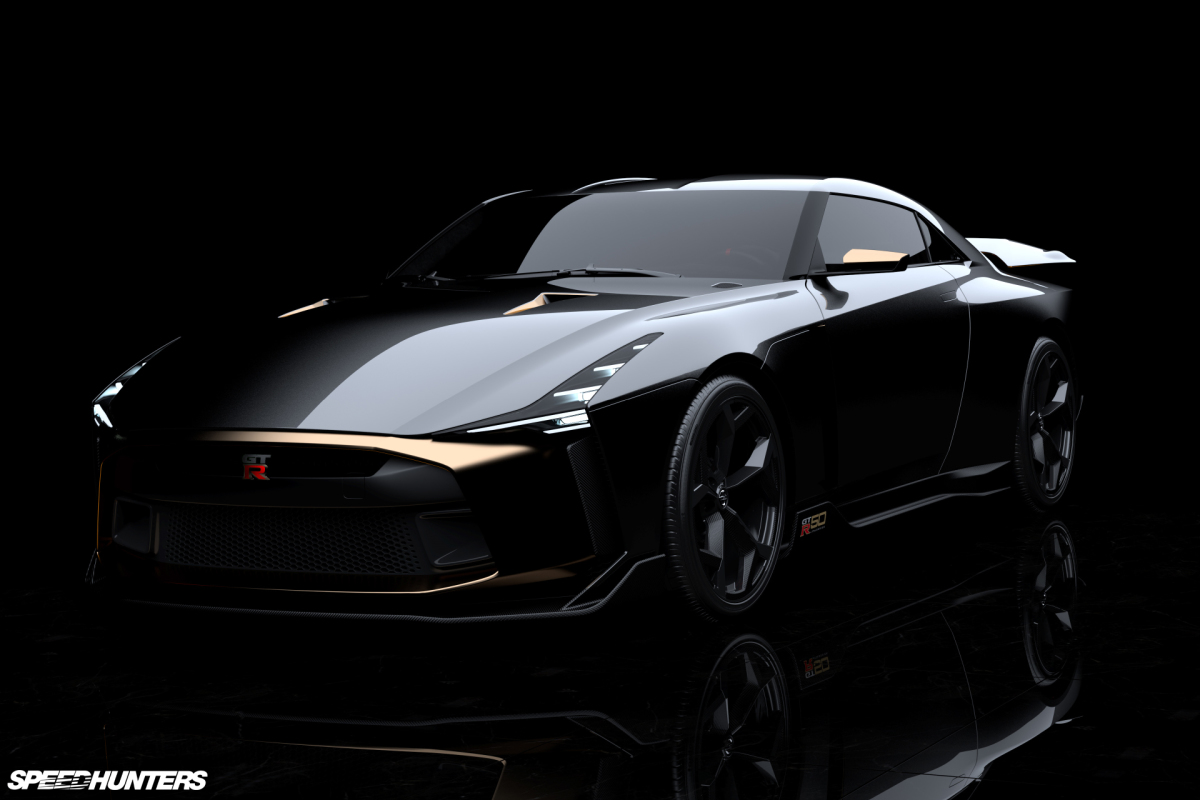 The basis of the build is a 2018 Nismo GT-R, but the engine and transmission package is pure GT3 race spec. That means a block featuring stronger crankshaft, connecting rods and pistons, revised heads with more aggressive camshafts, larger turbos, higher flowing injectors, and intake and exhaust systems to match.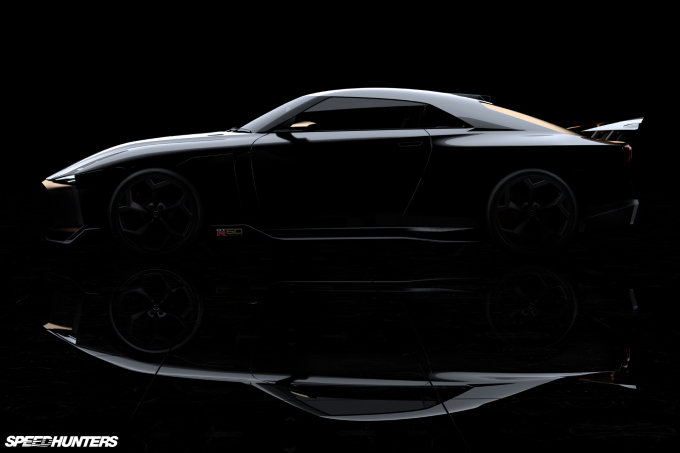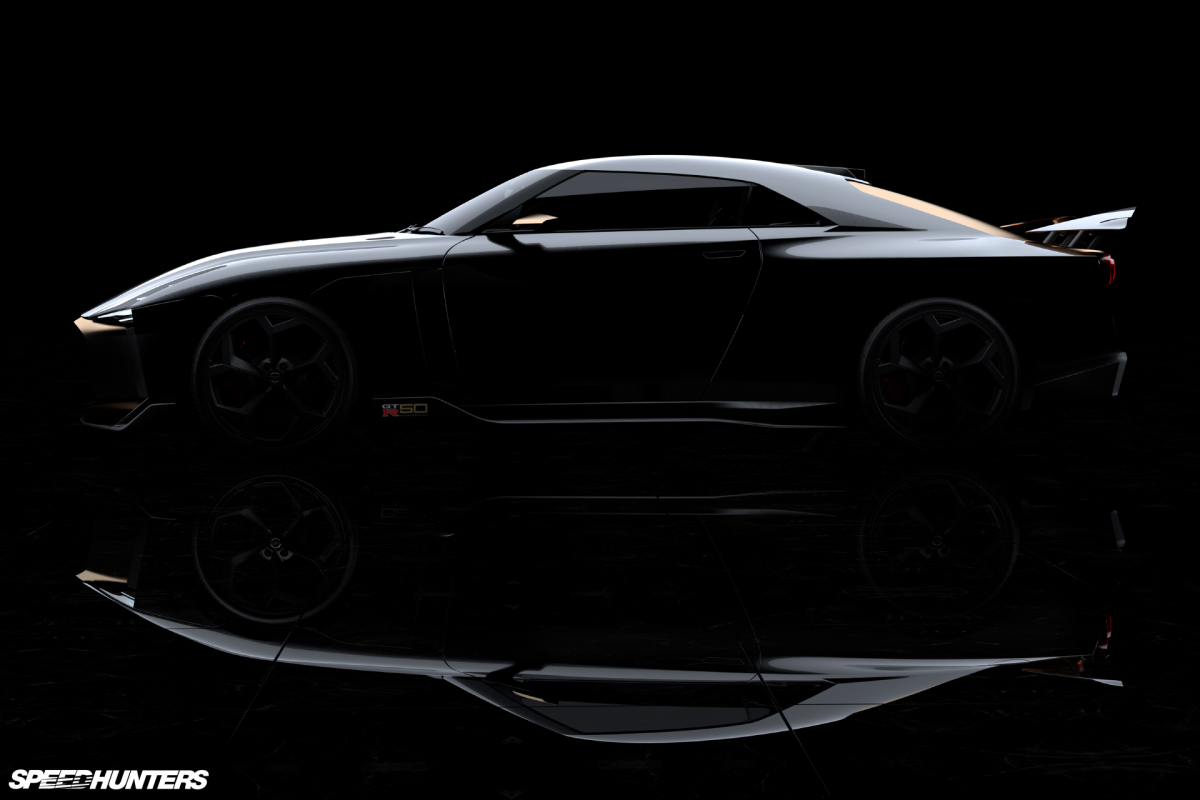 With 710hp and 780Nm available, the dual-clutch transmission has also been reworked with GT3-spec clutch packs and gears, as well as beefier differentials and drive shafts. Handling and stopping haven't been forgotten either; there's special Bilstein dampers and a revised Brembo braking package able to cope with the engine's impressive output.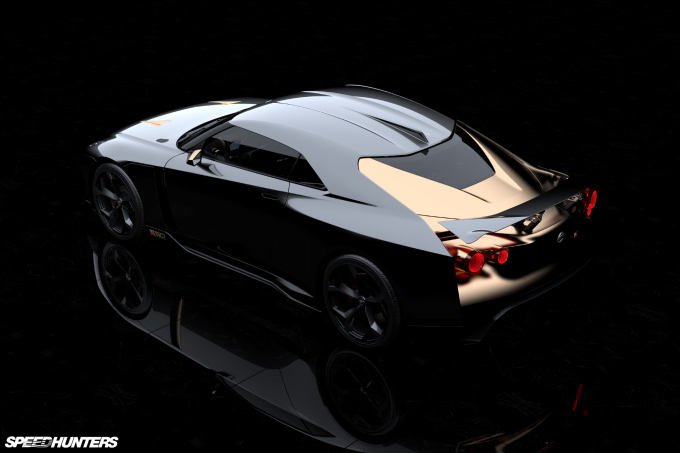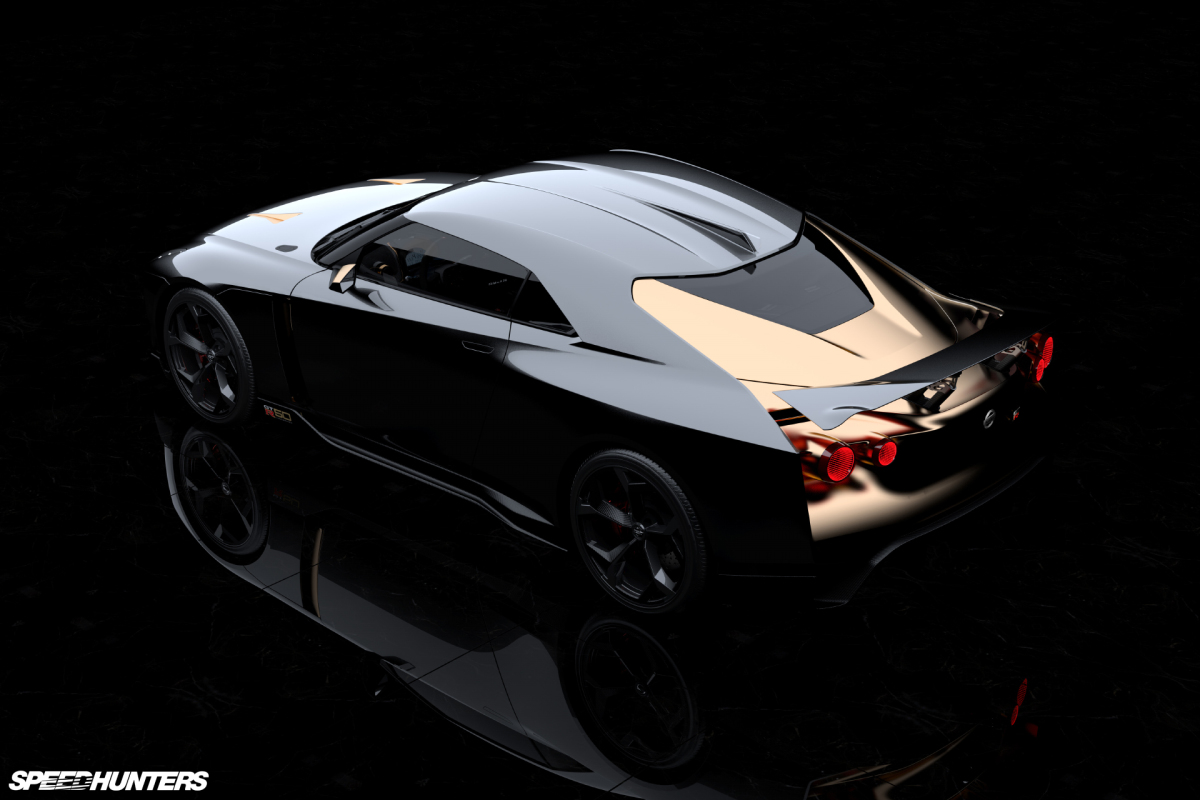 It's pretty much the top-of-the-line GT-R that we've all dreamed about, and now – 11 years after the R35 first hit the market – an actual thing. Albeit a celebratory prototype.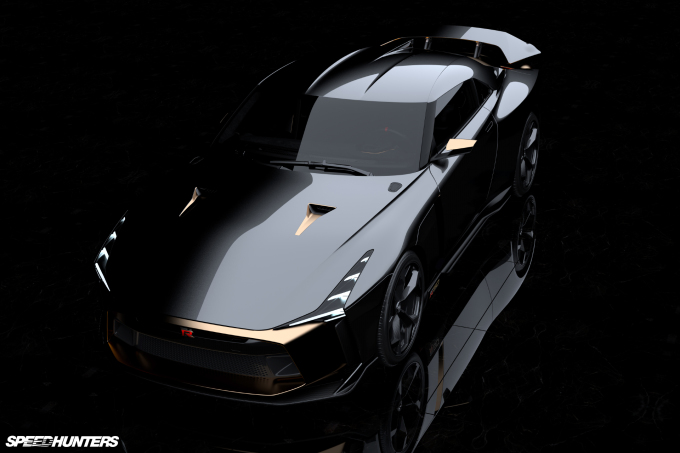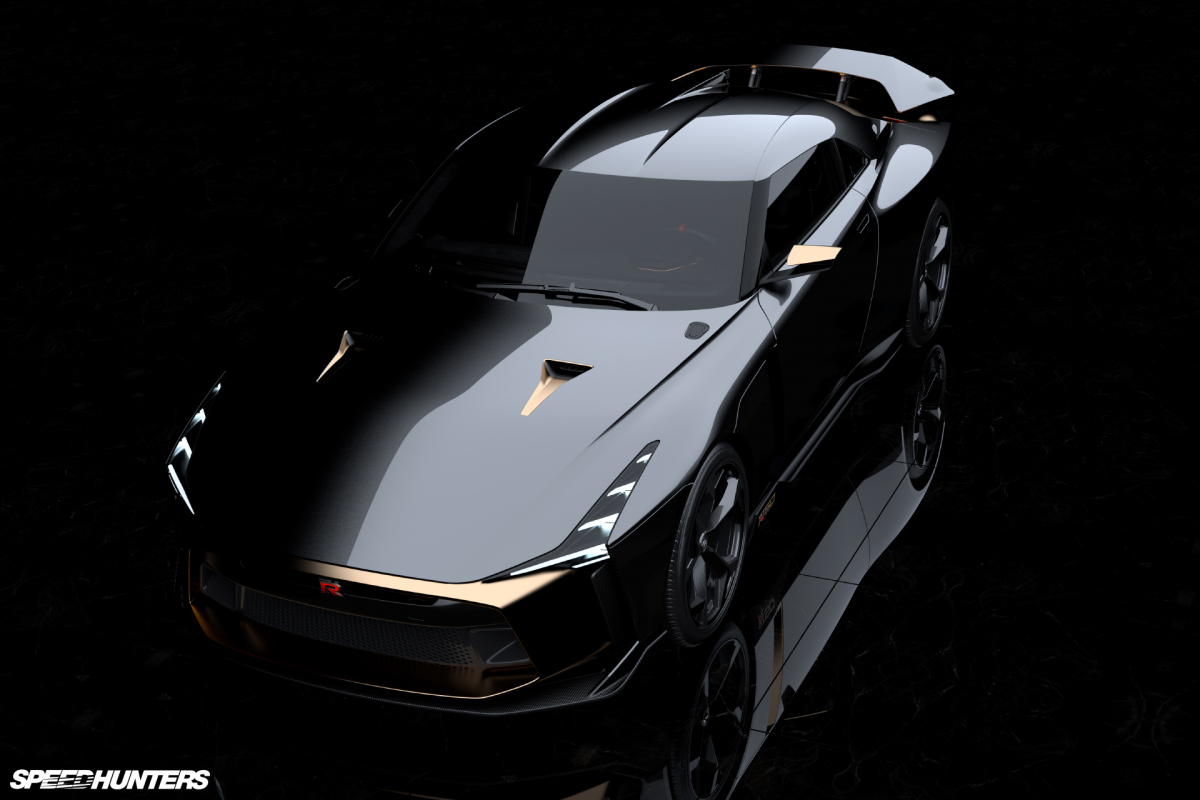 The exterior pen work is a collaboration between Nissan's London and San Diego design studios, while Italdesign was tasked with bringing it to life in the real world. The design treatment is pretty wild with the roof line being lowered by 54mm to create a more flowing profile, stretched LED headlights that flow into wider front fenders, and a completely reworked rear end featuring floating 'afterburner' taillights, an active wing, and ample gold highlights to ensure we all understand this is just a prototype.
The GT-R50 is then finished off with a set of 21-inch wheels, 10-inches wide at the front and 10.5-inches wide at the rear, wrapped in Michelin Pilot Super Sport tires to get the newfound performance to the road.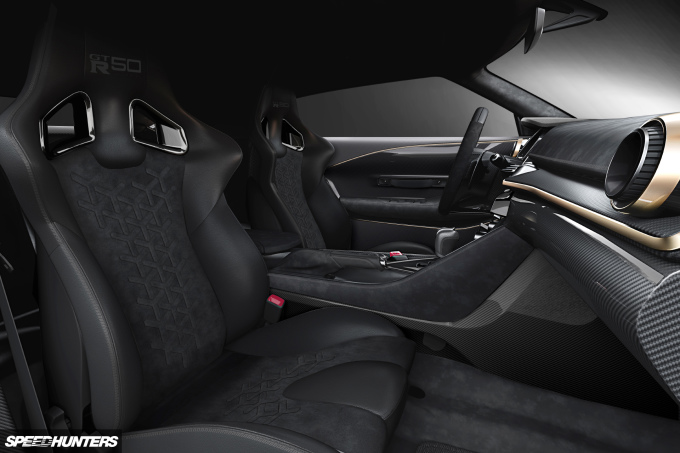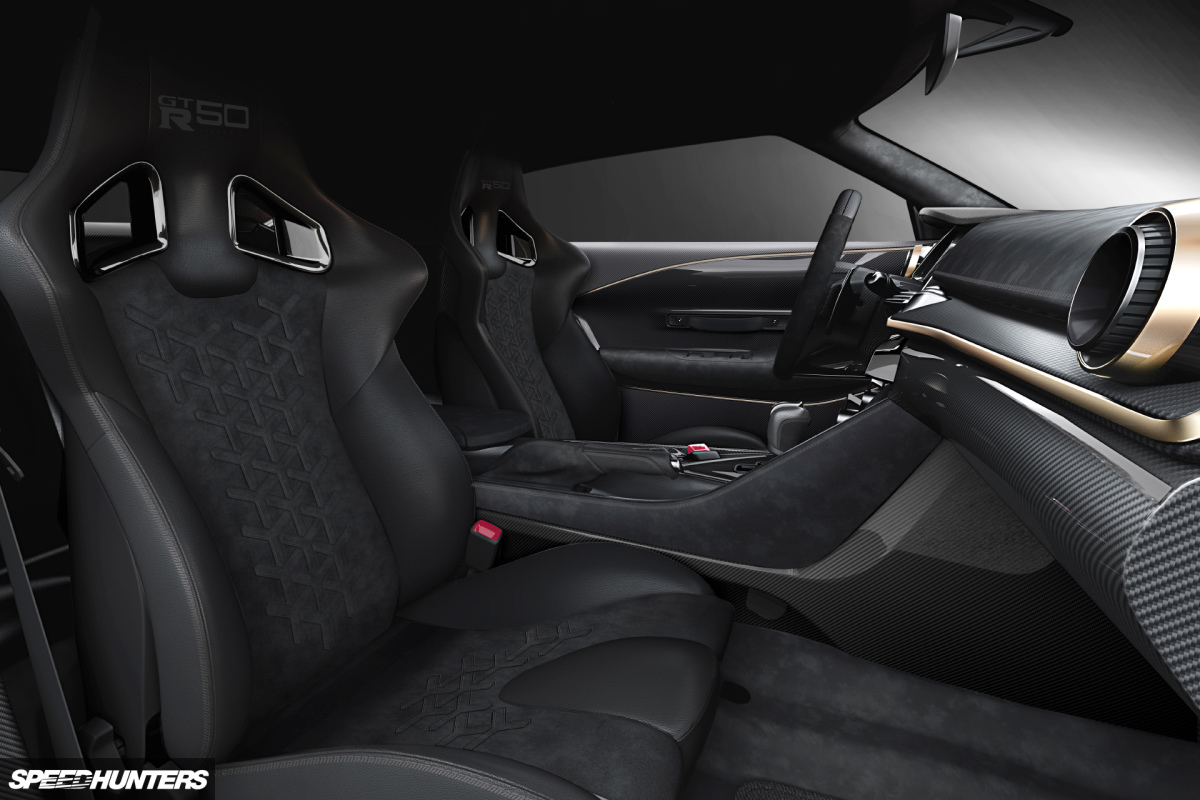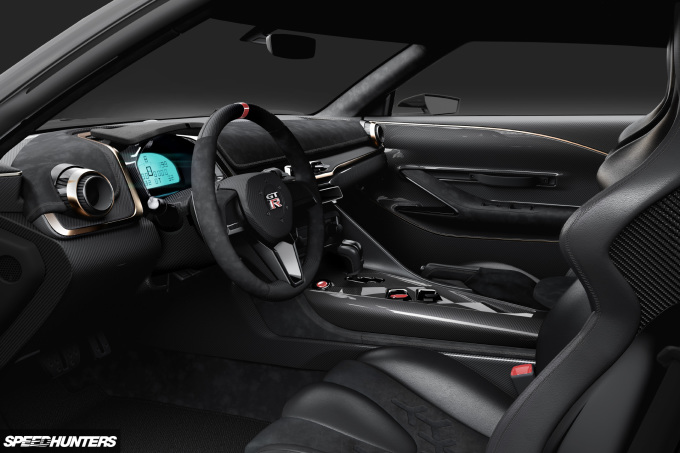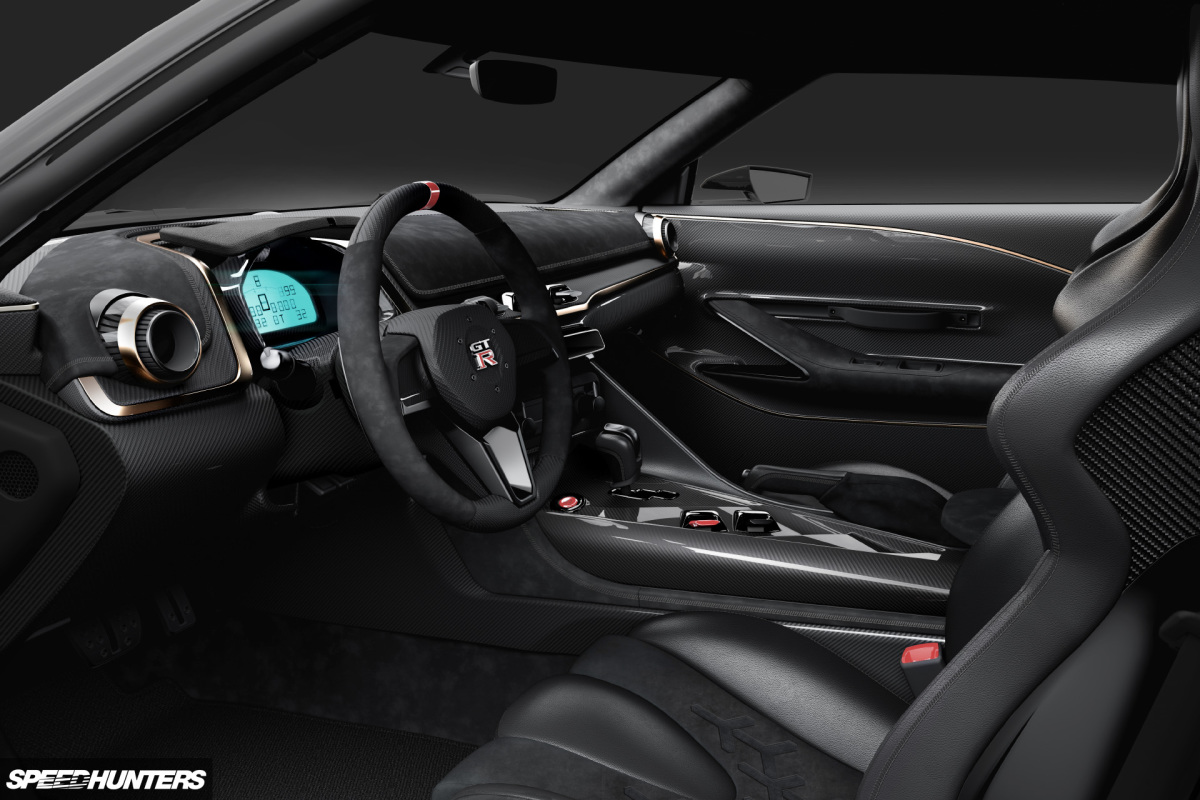 The GT-R50's interior has far simpler design language. It's all more flowing for a higher-end feel and there are expanses of carbon fiber, leather and Alcantara covering every surface, not to mention the gold accents that tie it all in to the exterior. You may have noticed that the Multi Function Display and complex center console have been eliminated, and the stock instrumentation replaced by a MoTeC digital dash display that hints at the GT3 race engine up front.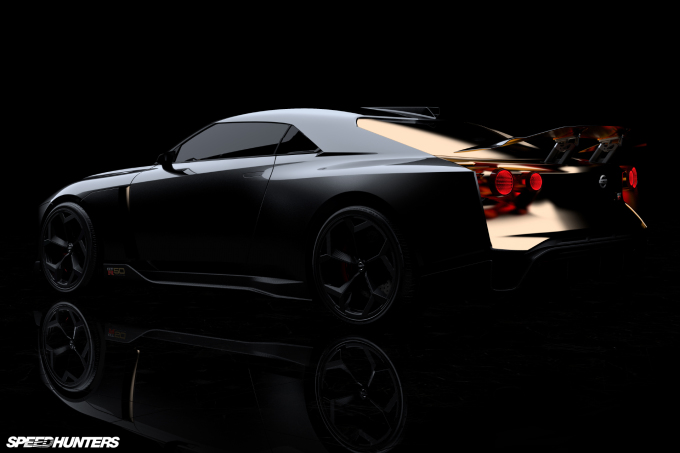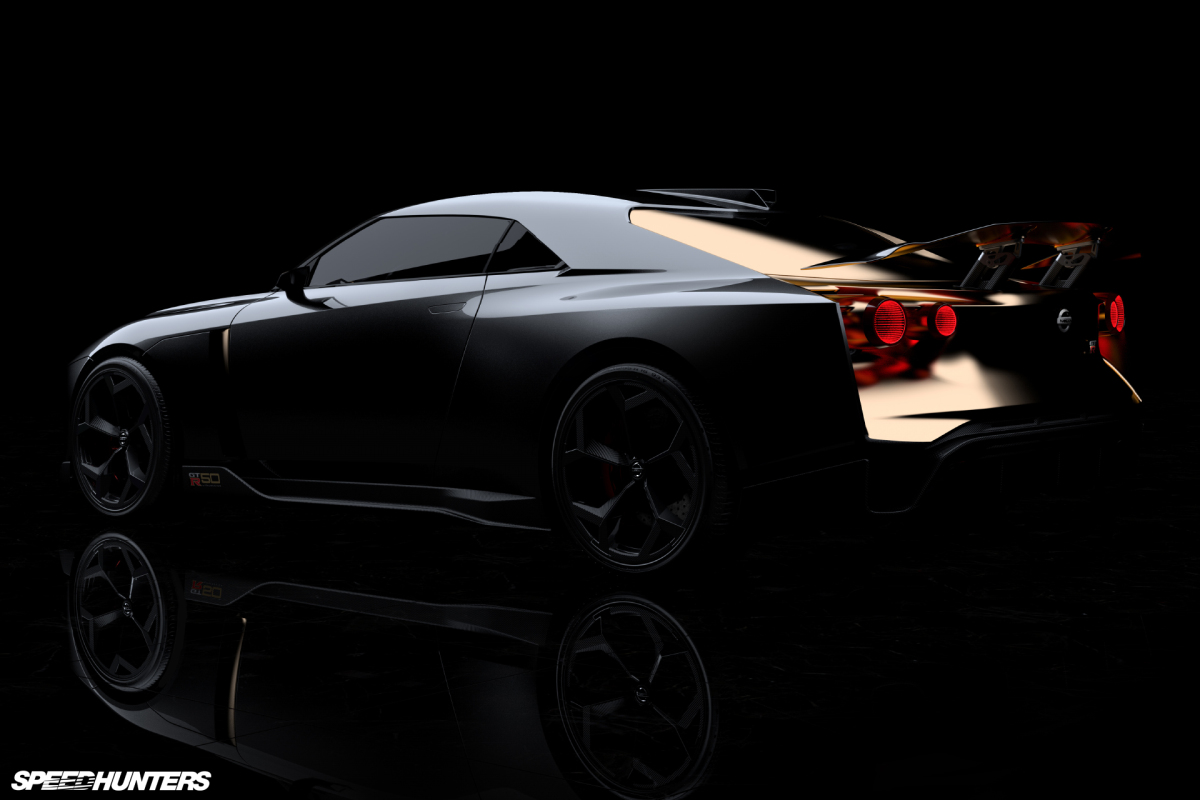 As the replacement for the R35 gets closer, maybe this is Nissan's way of reminding us that the GT-R is still around. Whatever the GT-R50 is though, we really like the performance side of it; perhaps Nissan aren't as boring as we were beginning to think they were…
Let us know your thoughts below in the comment section.
Dino Dalle Carbonare
Instagram: speedhunters_dino
dino@speedhunters.com