Built For Style
When I moved to Japan two years ago, I was stunned by the amount of times I was asked by the locals: "did you know that Japan has FOUR seasons?!"
I'd feign polite curiosity, but inside was laughing at the juvenile innocence of the question – everywhere in the world has four seasons, you fools! Just another example of Japan's global myopia, or so I thought.
Then there's the obsession with Hanami season – known in the rest of the world as Spring – where the nation loses its collective mind at the sight of the same flowers blooming on the same trees as they did last year, and every year before that.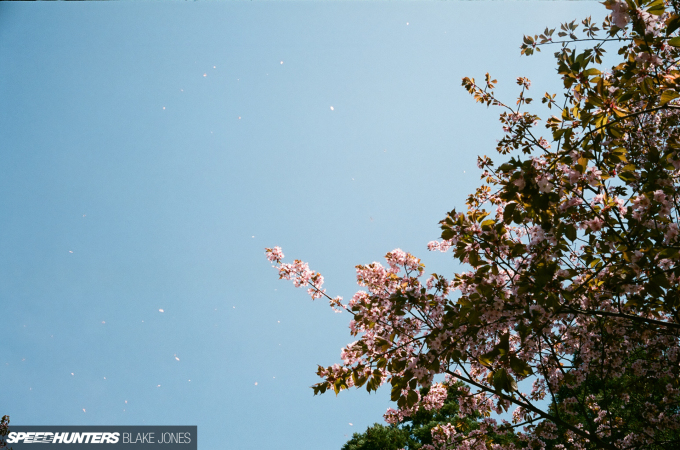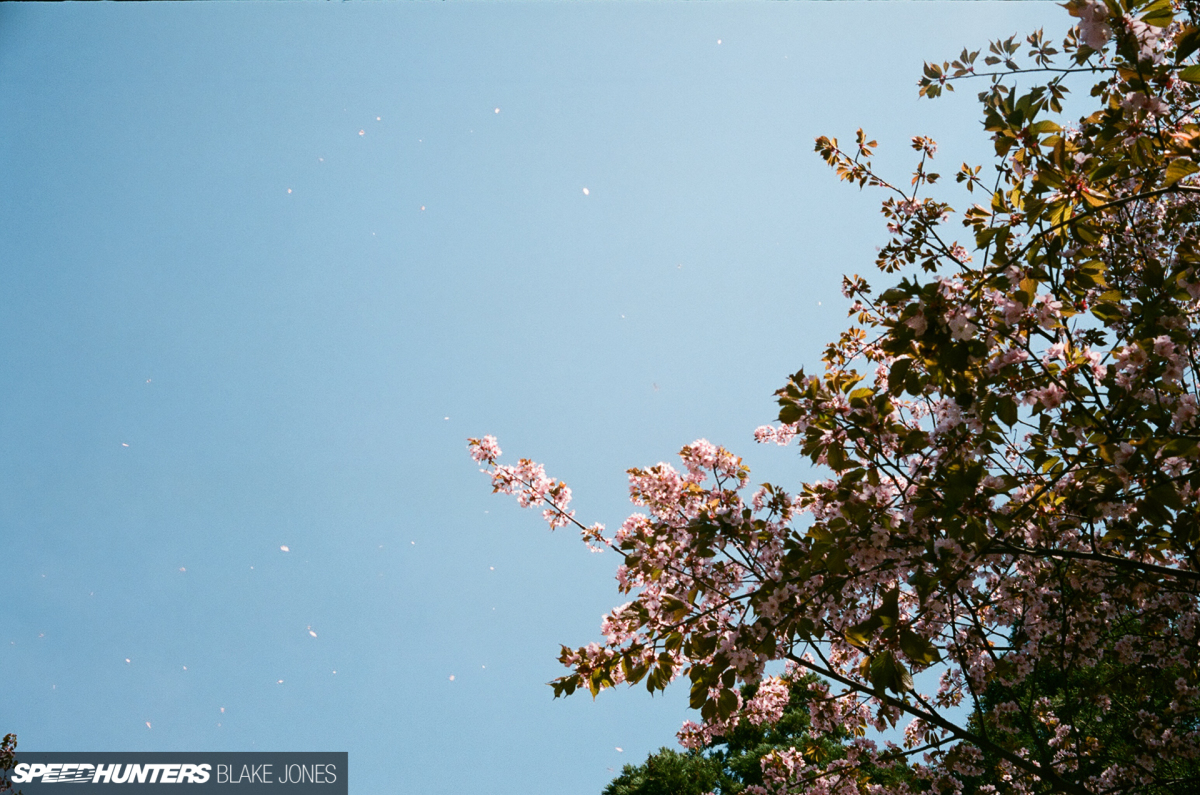 I've been forced to eat some humble Sakura-flavored pie on both accounts. One of the first things I tell visiting friends is that Japan REALLY has four seasons. I've also become obsessed with Sakura trees. I planned a holiday location specifically because the trees were blooming there that week. My instagram feed was as pink and fluffy as any nineteen-year-old Harajuku girl's sock drawer.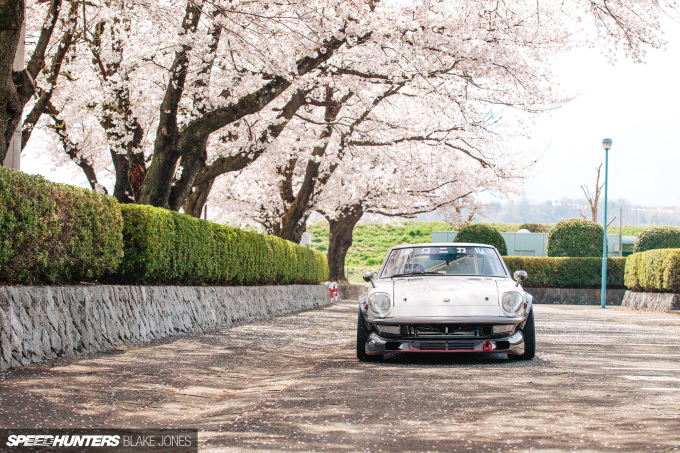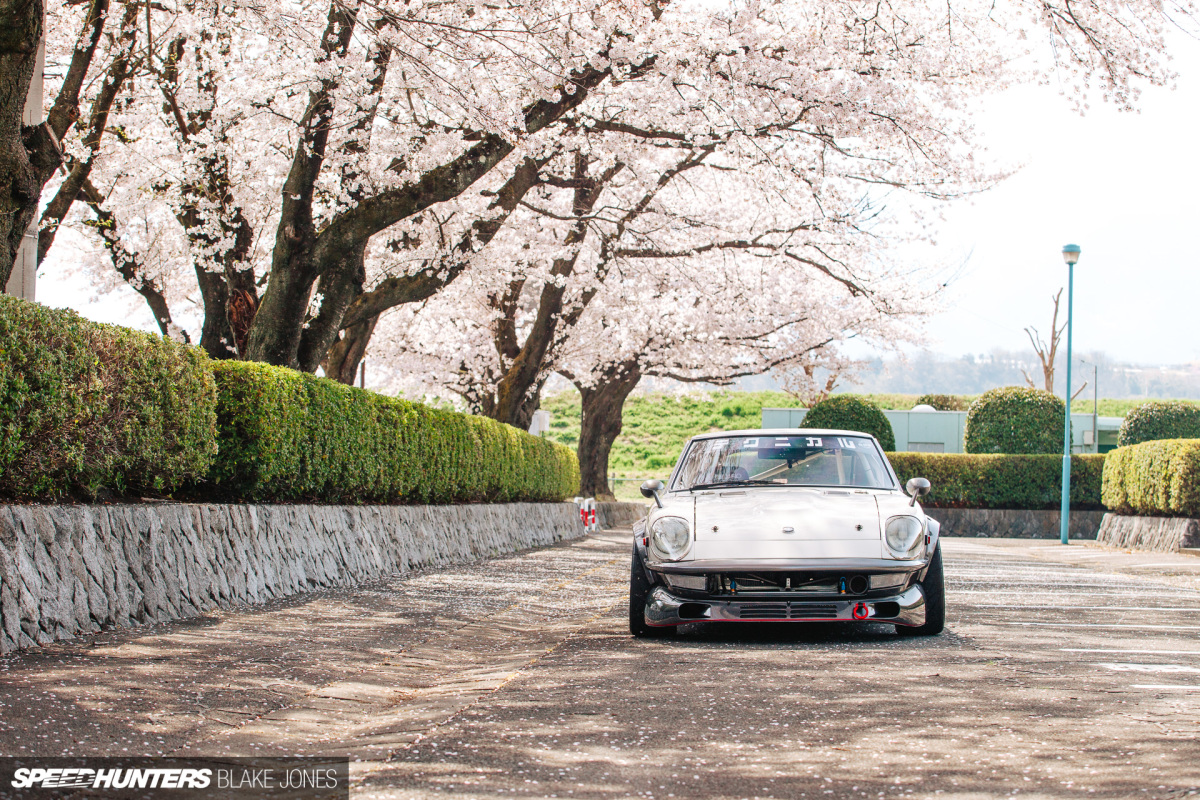 But these flowers are more than just a pretty backdrop in Japan. Bursting with colour suddenly and then disappearing after no more than a week, they have come to represent the inherent transience of the things we treasure – youthfulness, relationships, feelings. As such, they've been a constant presence in Japanese art, tattoos and – more recently – advertising for over a thousand years. An iconic part of the country's aesthetic.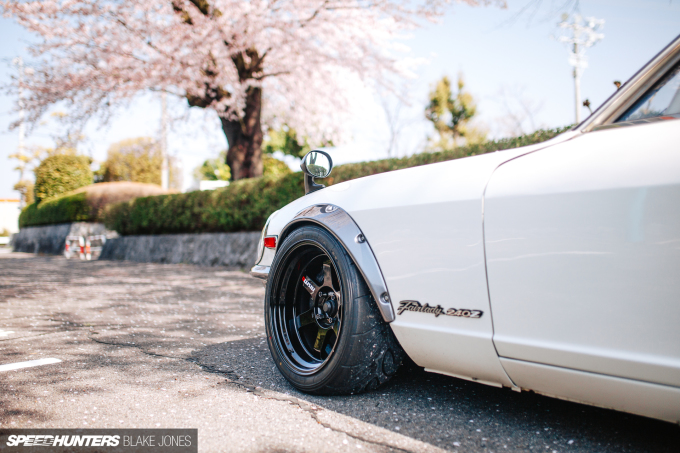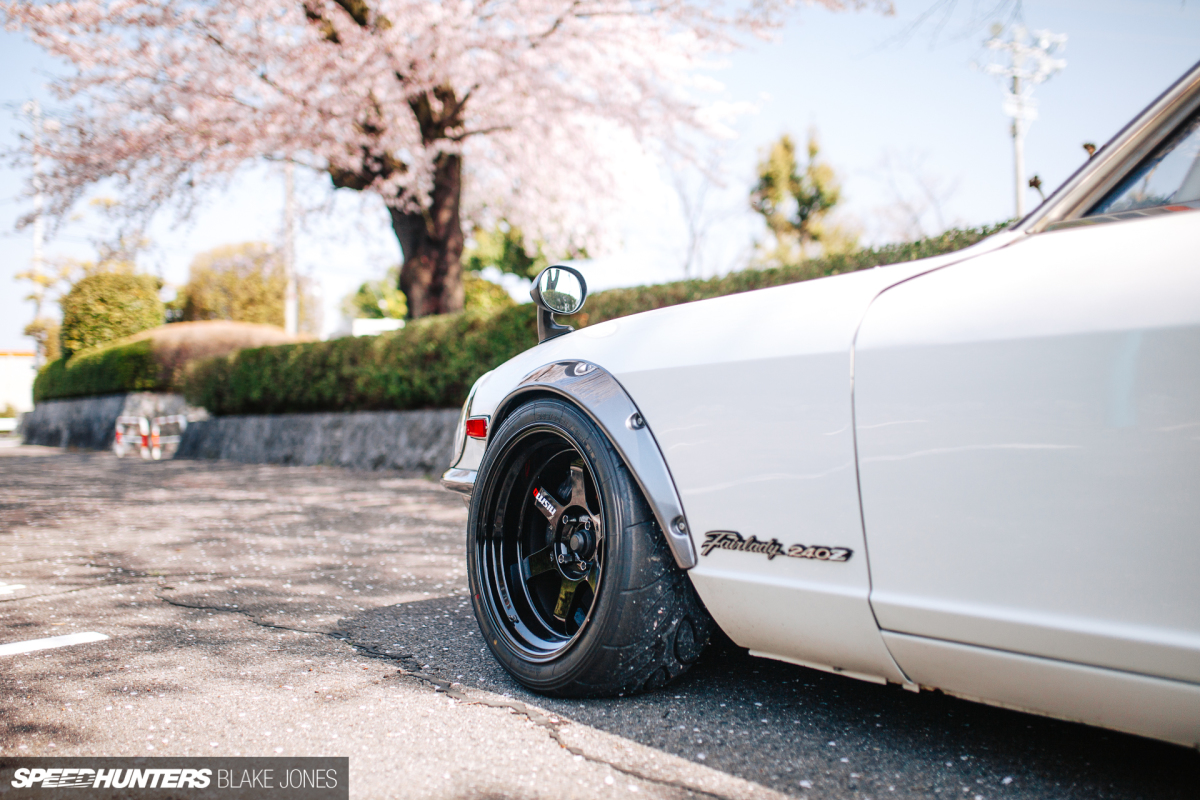 So what better time to celebrate another icon of Japan – the 240Z. And a rather special one at that.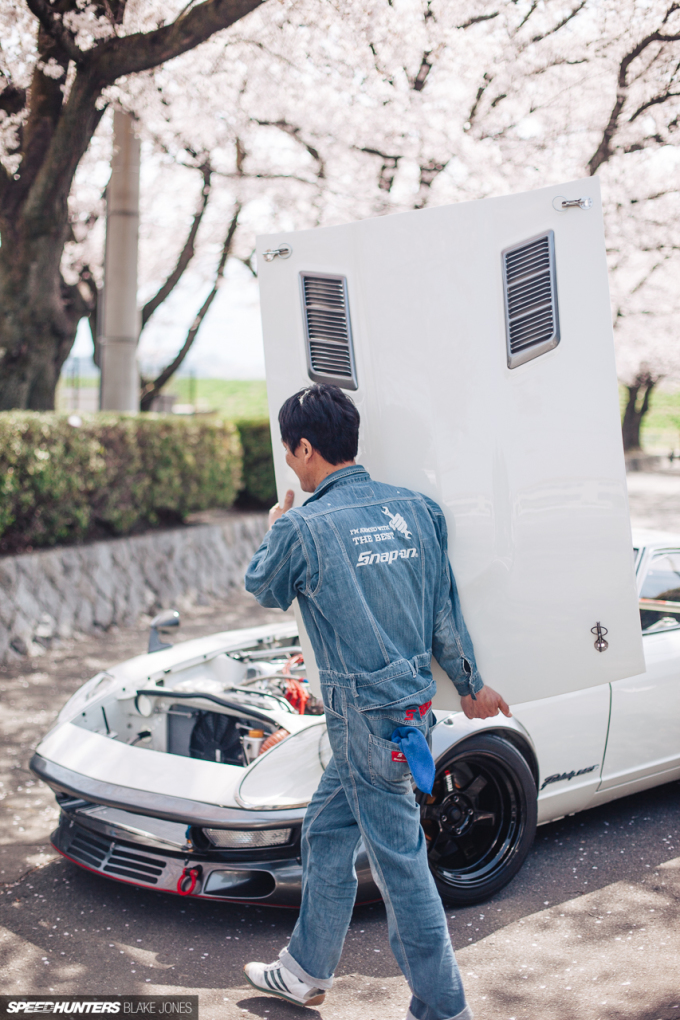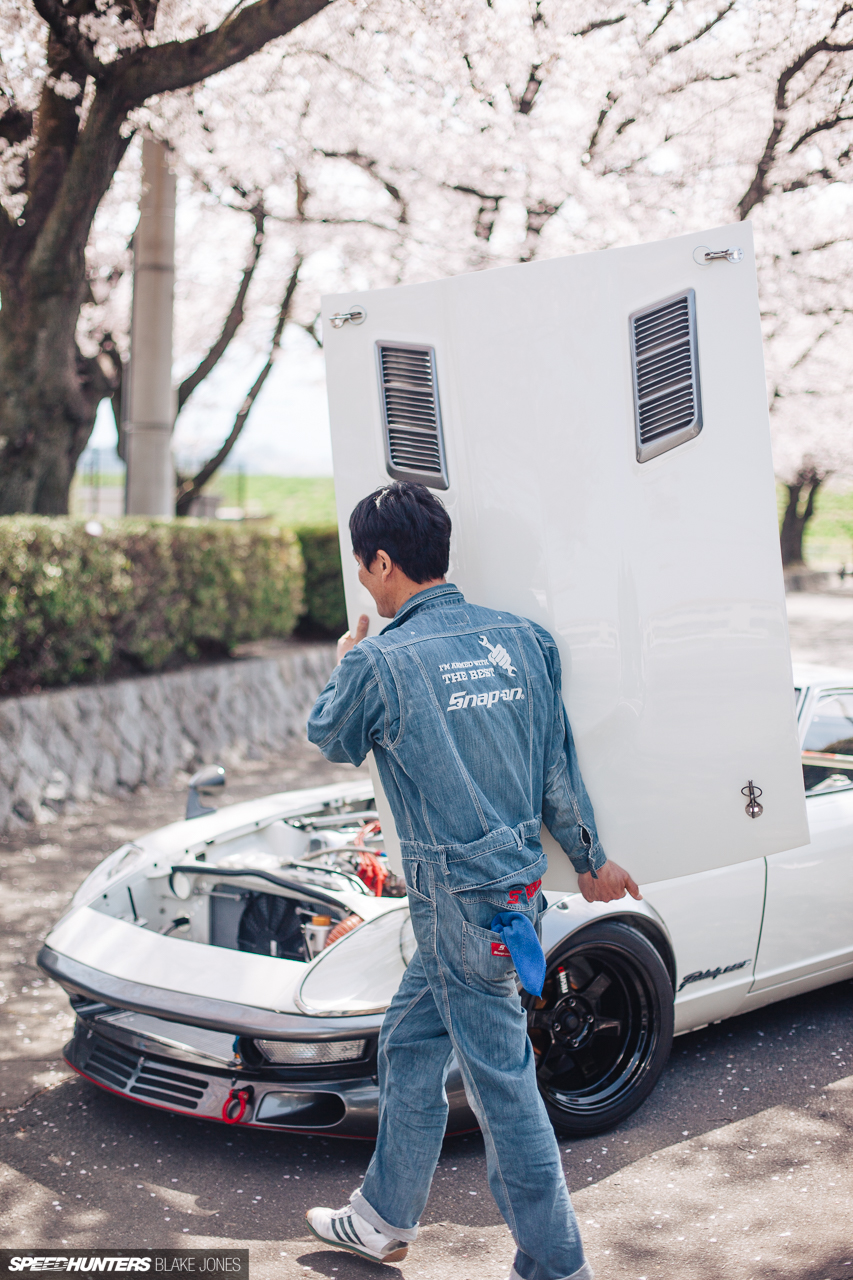 We all know by now that Japan's modifiers aren't afraid to go their own way, and can create some pretty outlandish creations (where you at, Kato san?). But for every low-slung neon wonder, there is a humble owner pursuing subtle perfection, and bringing the equation back into balance. Meet Ichi. Or rather don't, he's quite camera-shy.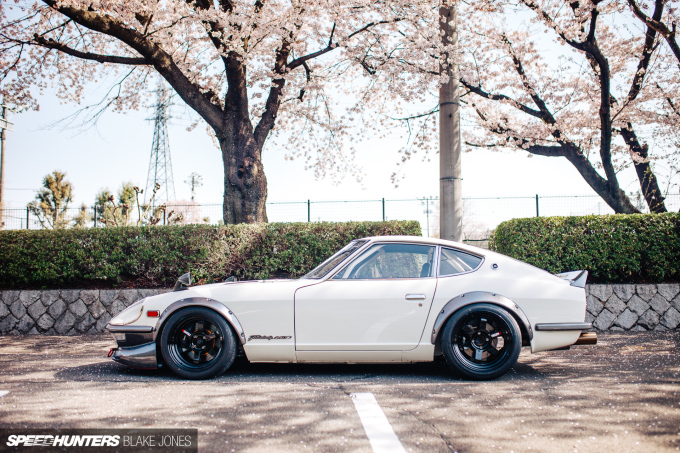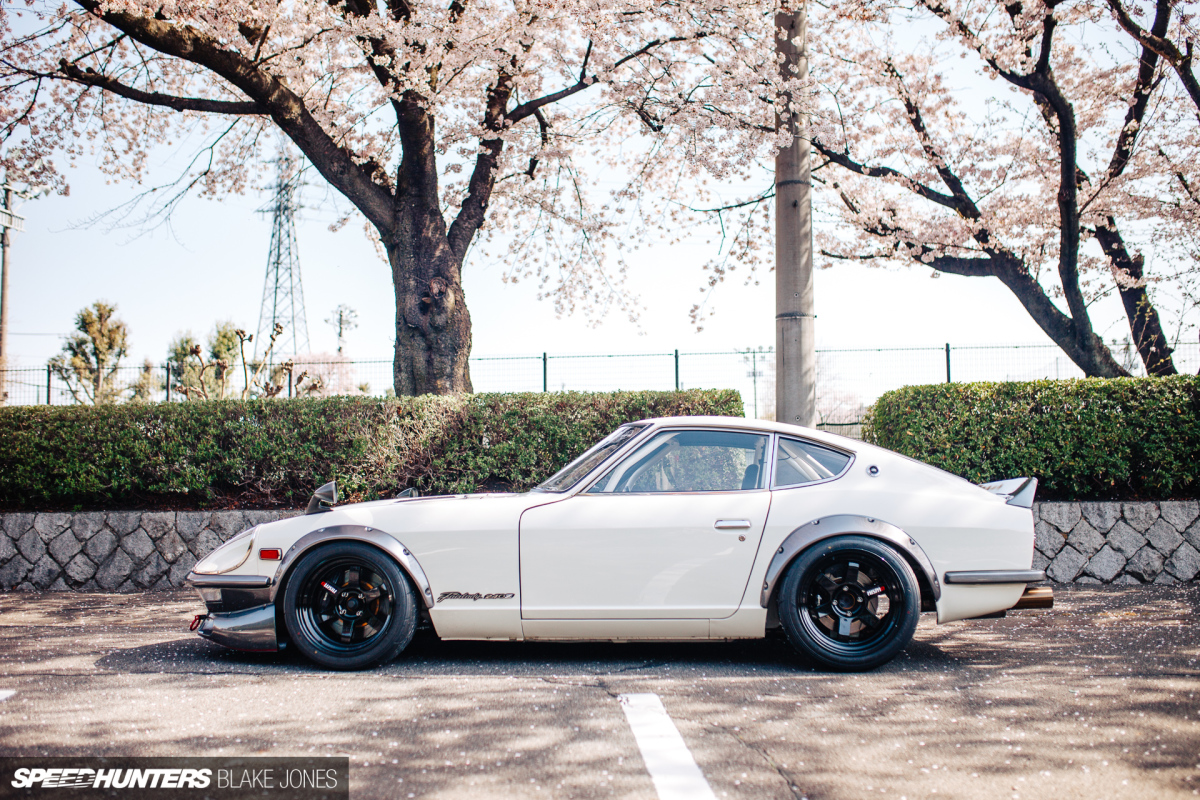 The original S30 is a contender for inclusion in a shortlist of the most beautiful automotive designs ever – there's not an awkward angle or line to be found. To mess with it too much would be a risky move.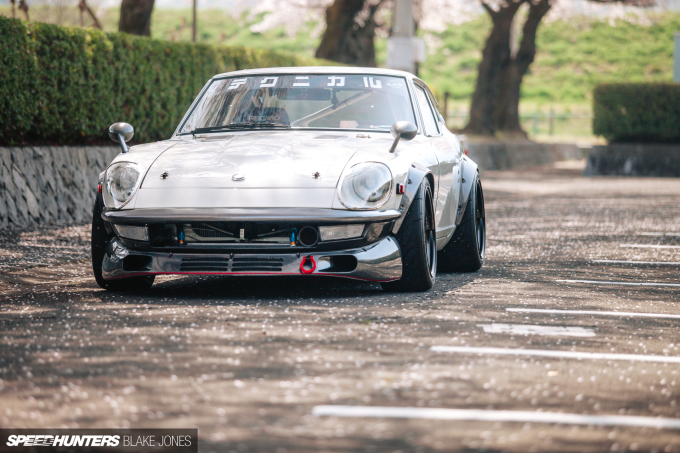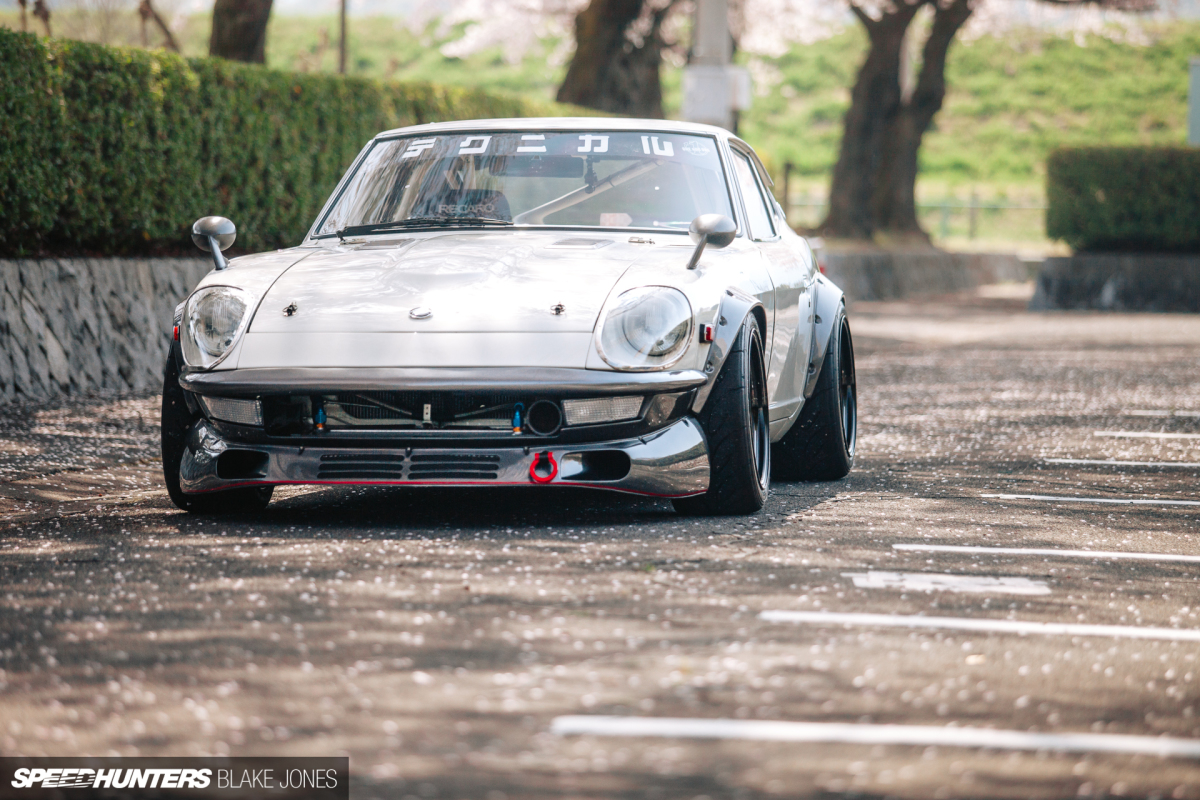 Ichi played it safe in that regard, sticking to the familiar formula of works-style bolt-on overfenders and "G-nose" aerodynamic front end as seen on Nissan's factory racecars.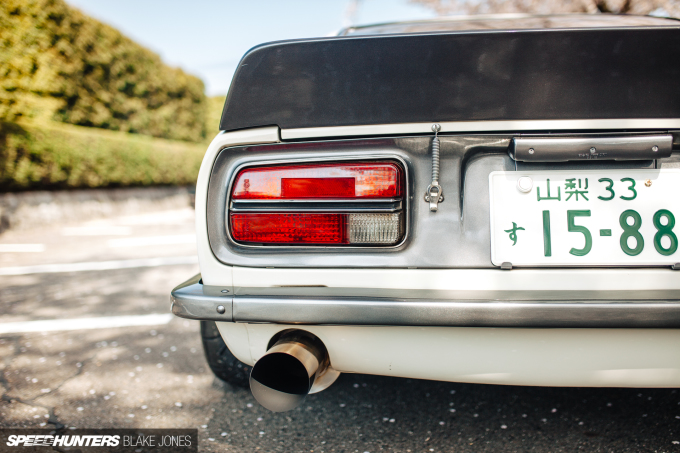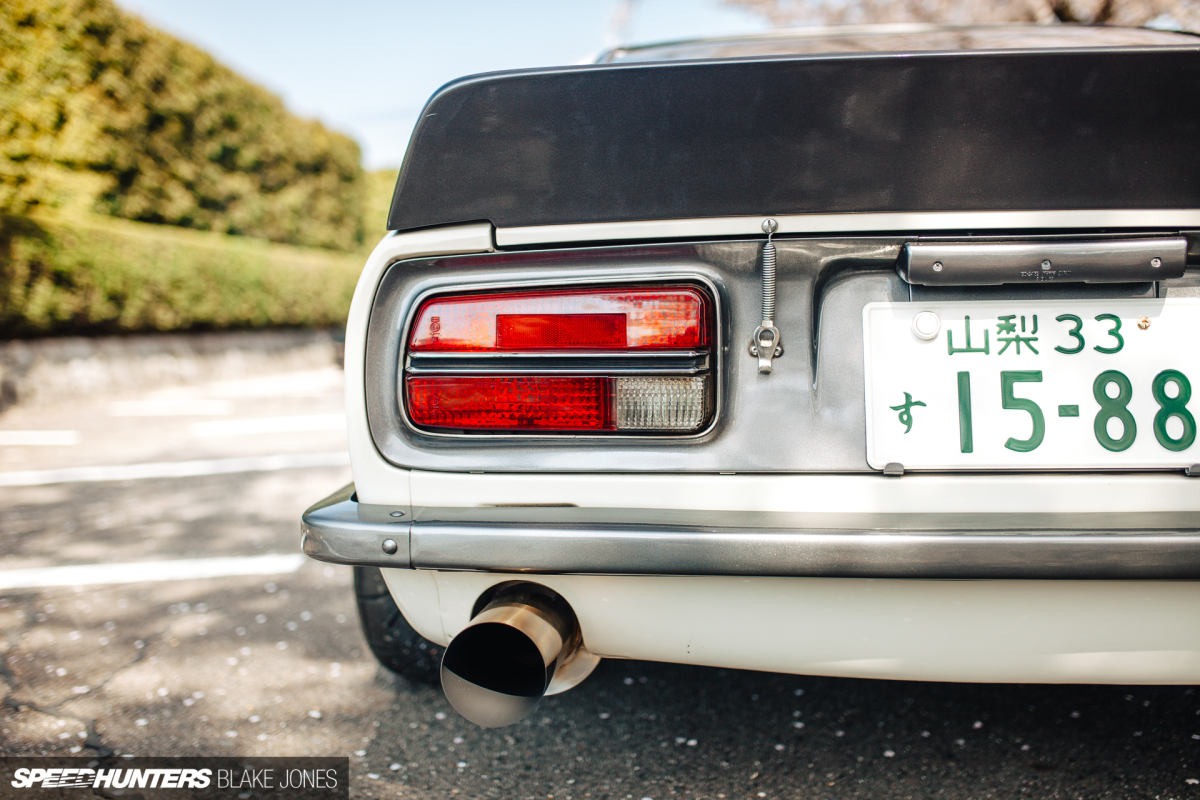 Stickered-up race cars are great things, but there's something so pleasing about a completely bare duco. Ichi's car is street registered (it even has ETC, Japan's electronic toll system) so he likes to keep things slightly understated so as not to raise suspicion on an early morning jaunt to the convenience store. The original chrome bumpers have been finished in the same gunmental colour that can be found on the tail section and larger ducktail wing.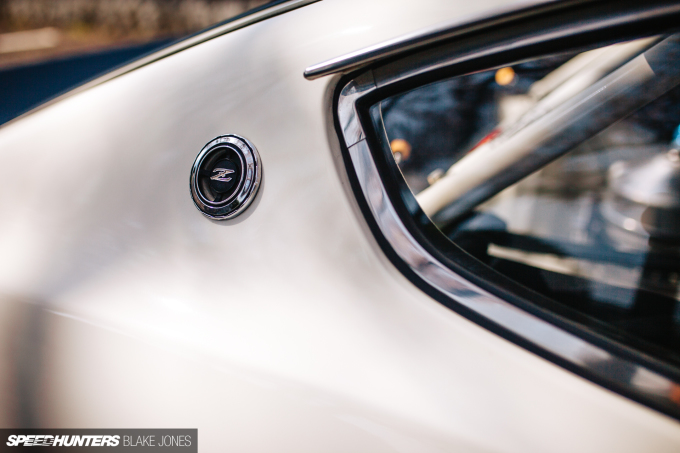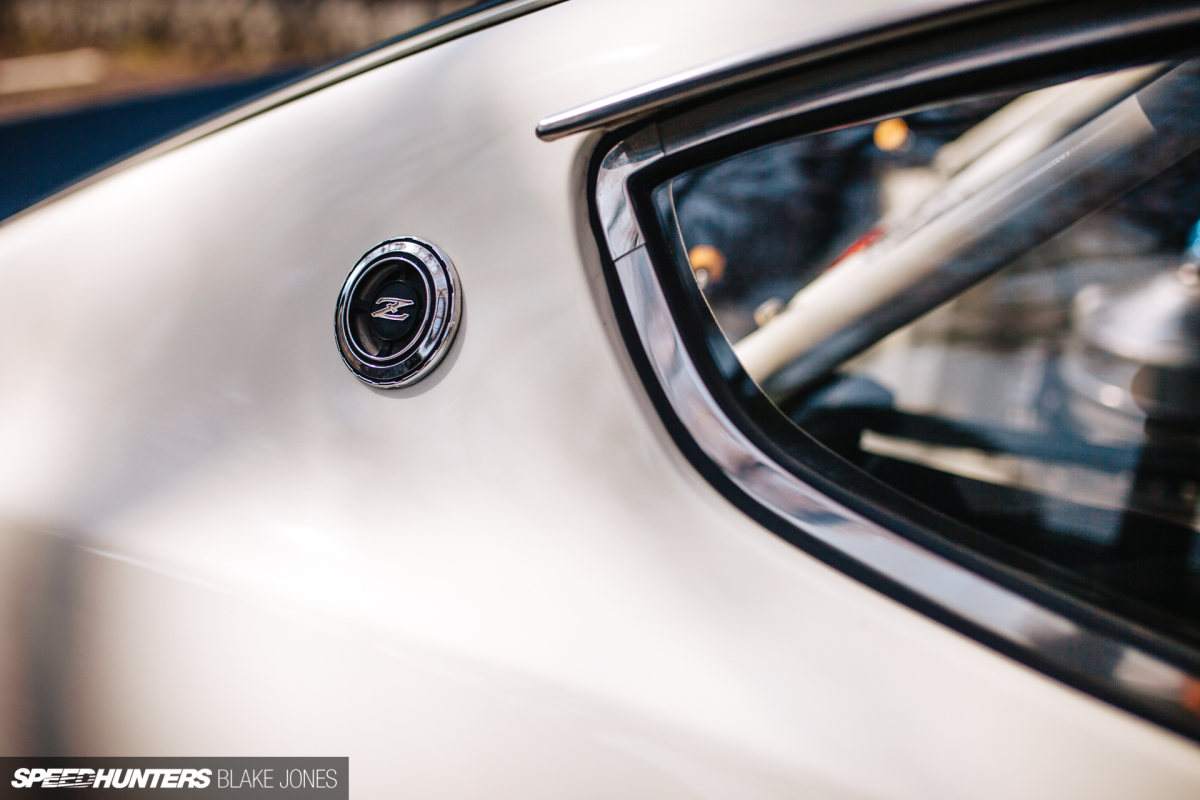 The brightwork remains elsewhere, and I think Ichi has struck the balance of old & new style quite nicely.
Built For Speed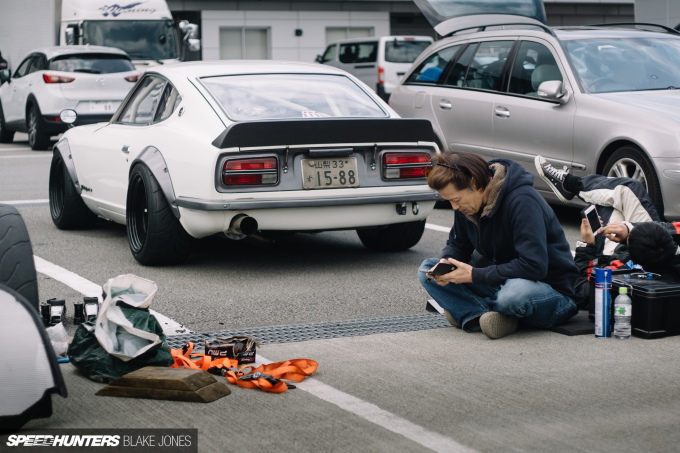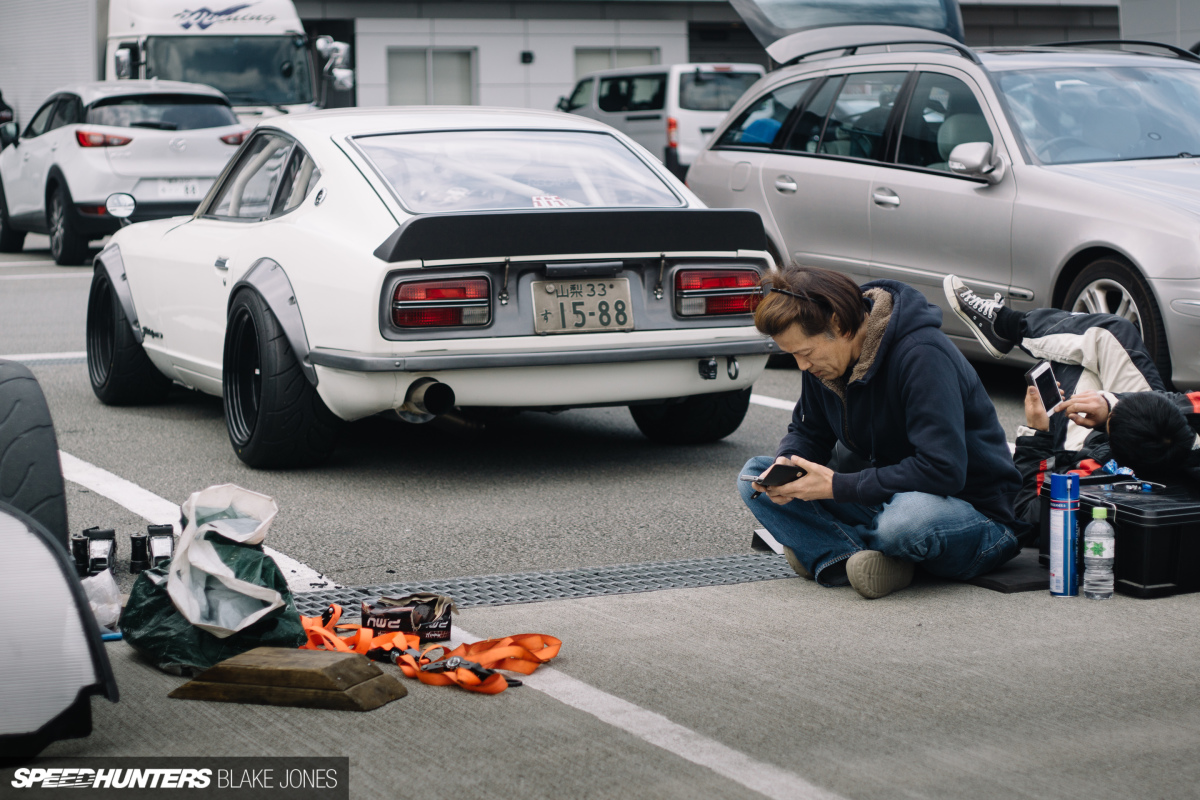 Ichinose san's creation is not just an exercise in aesthetics, quite the opposite in fact. The car was built with one purpose: to attack Fuji Speedway, and Fuji Speedway is precisely where I first spotted the car early last year.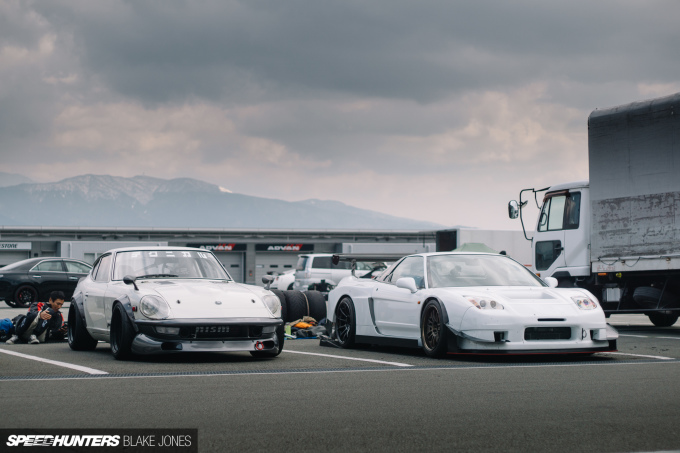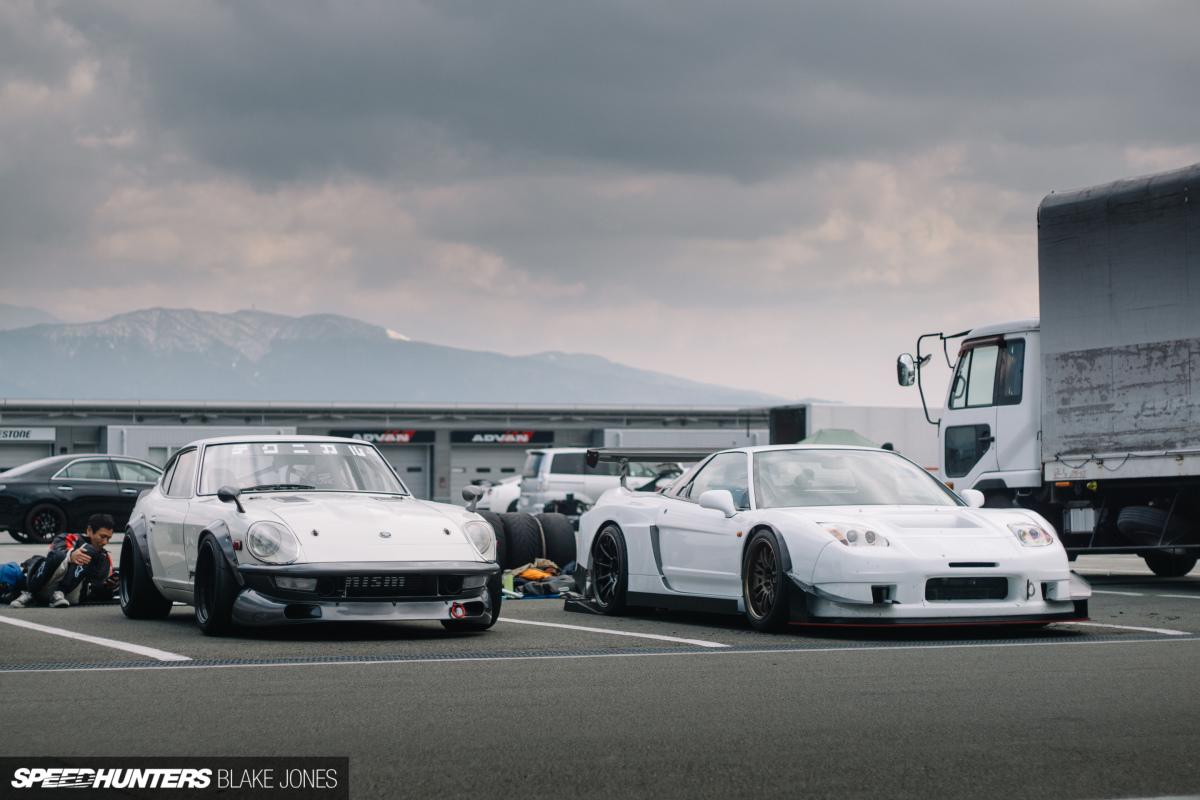 On that day it was stationed in the paddock next to a rather mean E36 M3 and NSX duo – cars that would snap necks anywhere else in the world but just become part of the scenery at a mid-week open track day in Japan.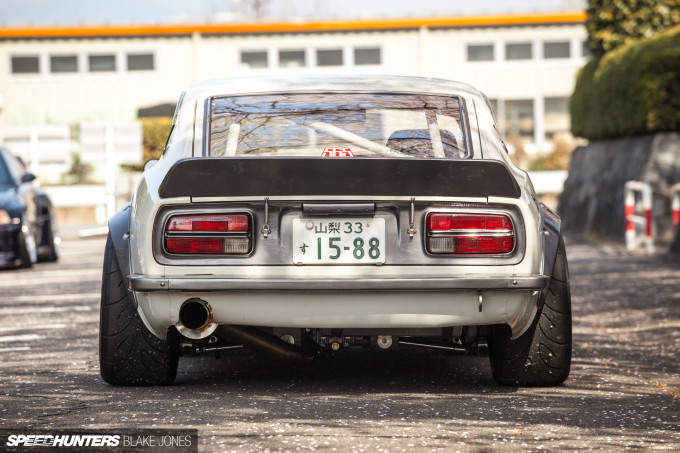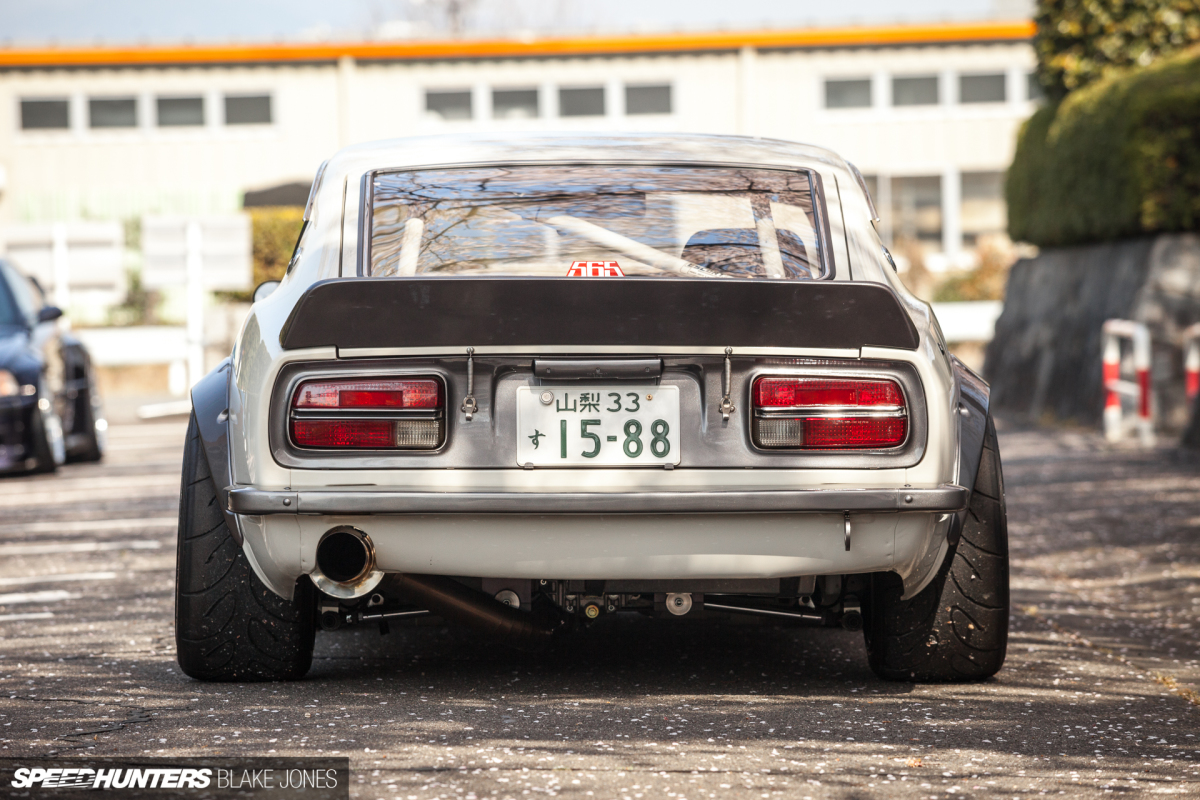 Ichi and his bunch of friends are a great representation of the amateur time attack scene that exists here. Every man or woman is only competing against his or her personal best, so the paddock vibe is open and friendly, and cars are built to the owners taste rather than a rulebook.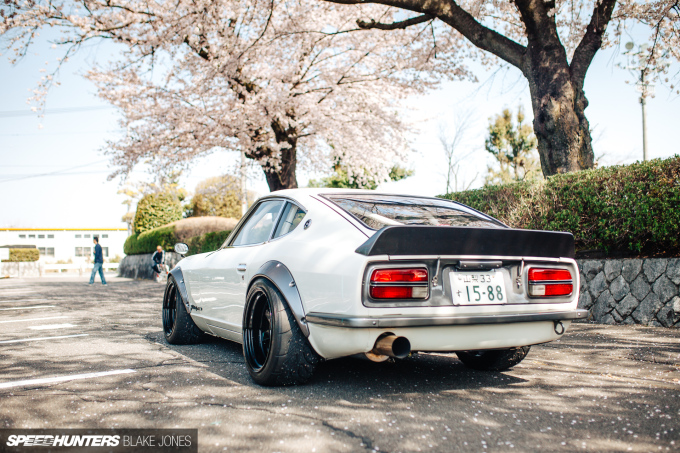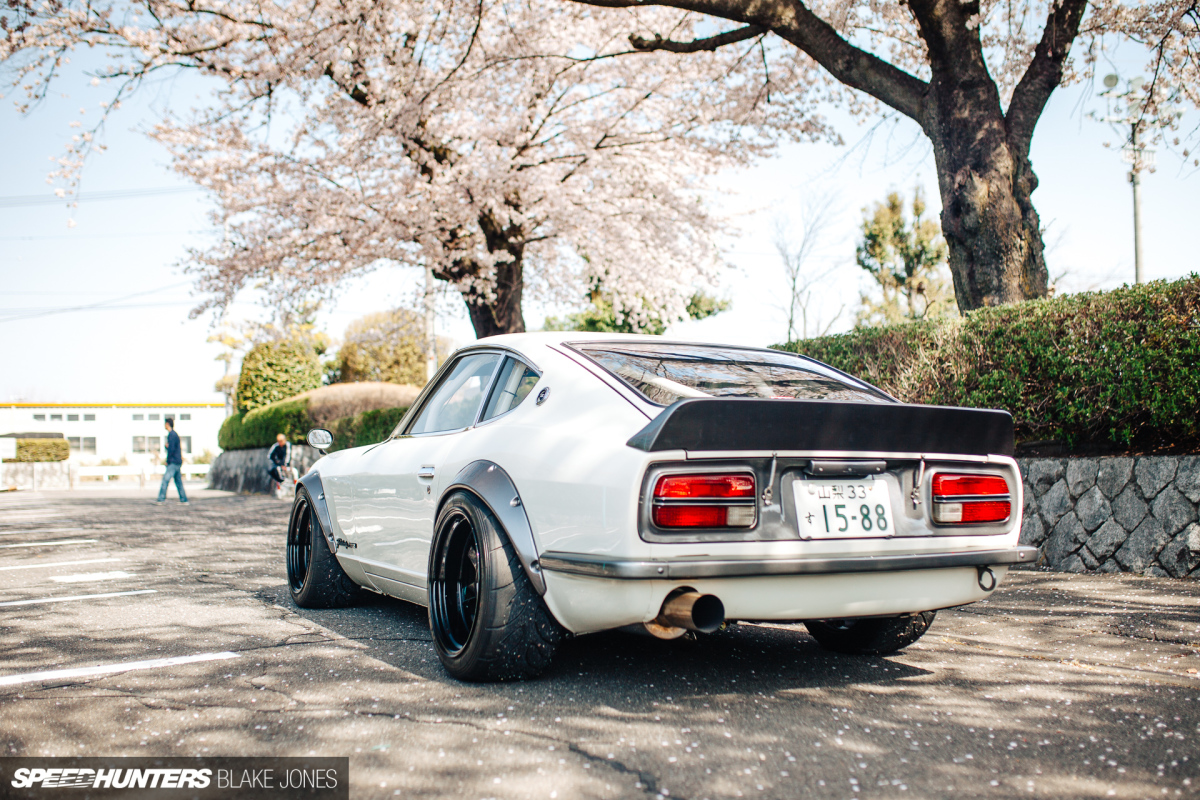 Arguably, there's no better fusion of form and function to be found anywhere.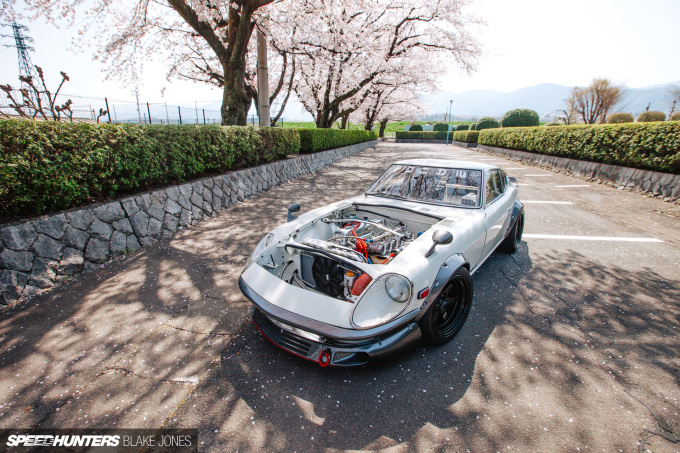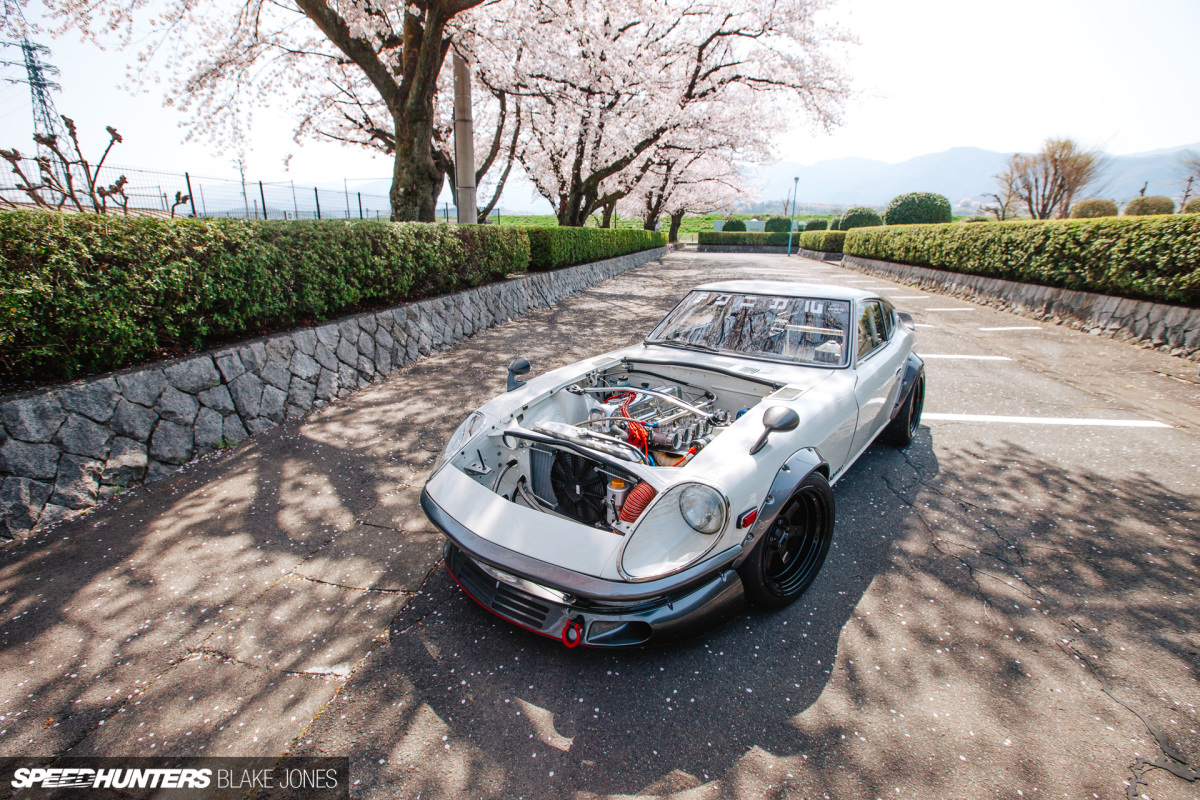 On that note, we should probably lift that long steel bonnet and see what's powering the Z. Is it an SR20, RB26 or perhaps some sort of LS-swap?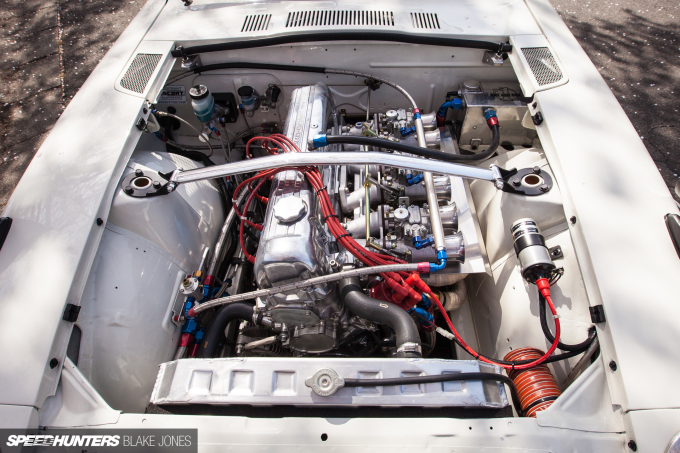 There's no such incivility here. The original inline-six remains, albeit in an enhanced state of tune.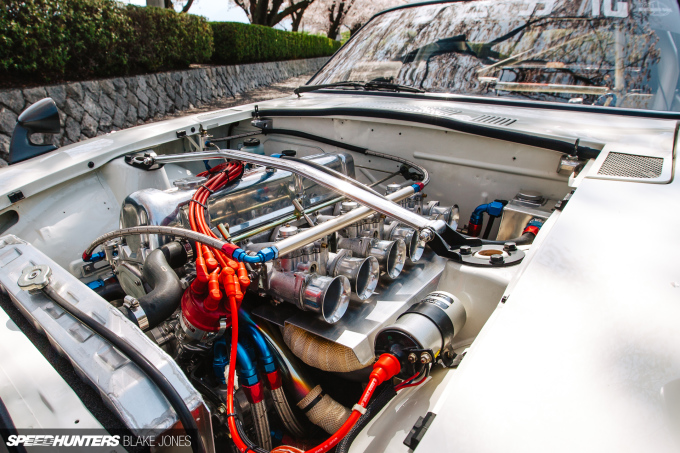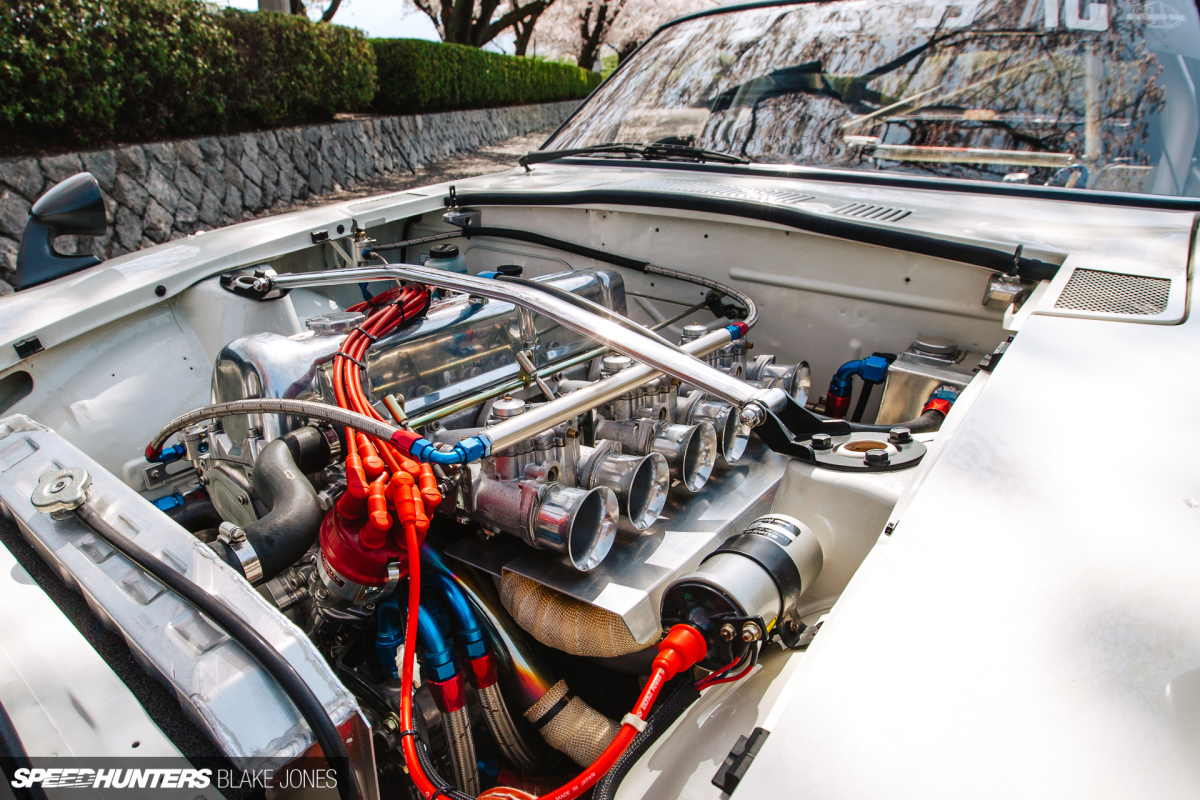 The capacity has been upped to 3.2-litres with a bore and stroke, along with forged pistons connected to narrow I-section rods.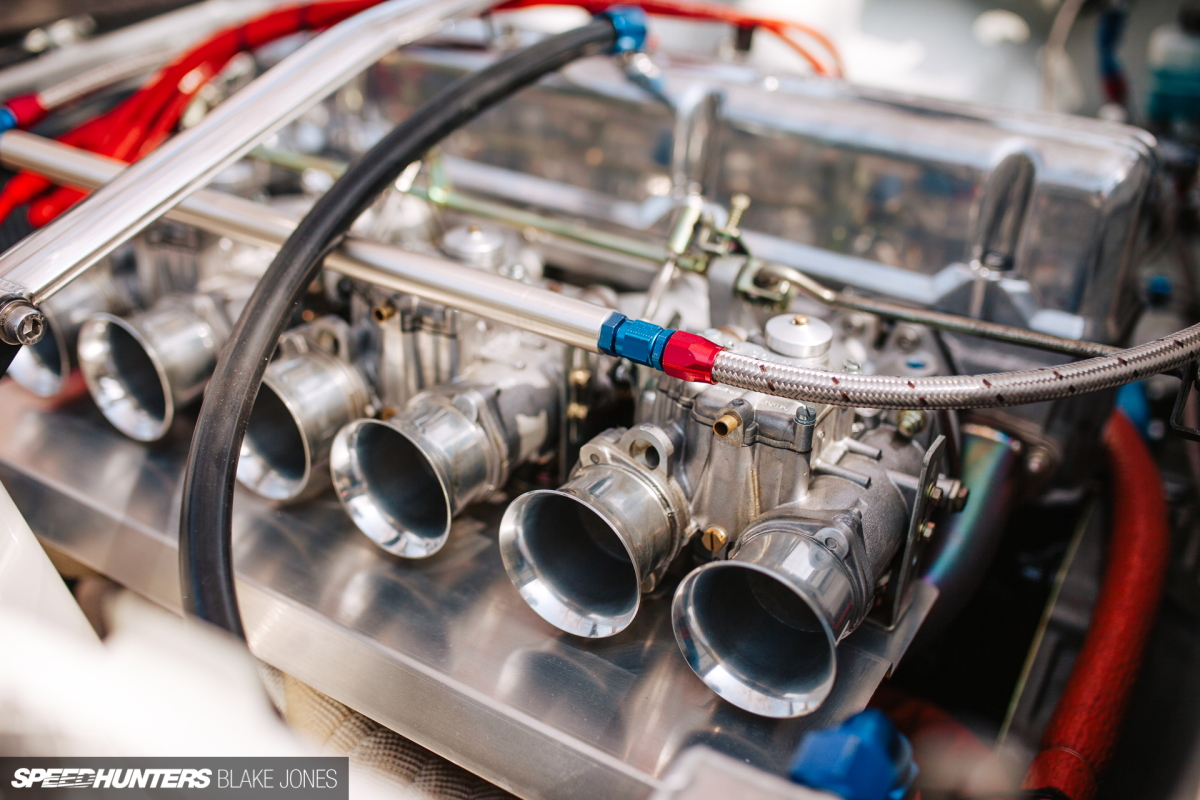 Colossal 50mm Solex carbs (seriously, these are the big boys) supply the air and the music. The setup is good for a stonking 340ps or 335hp.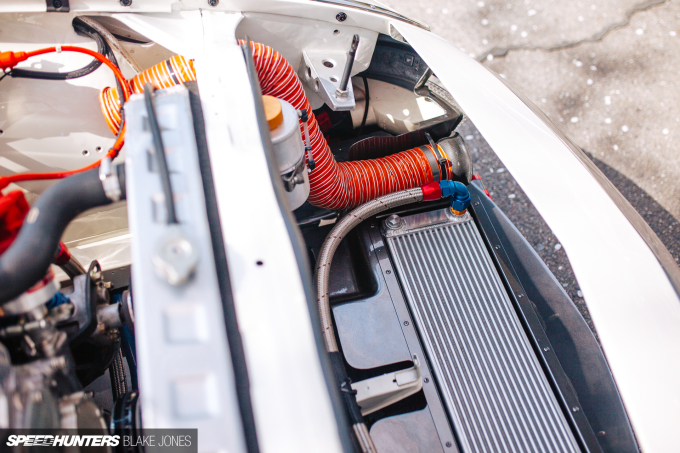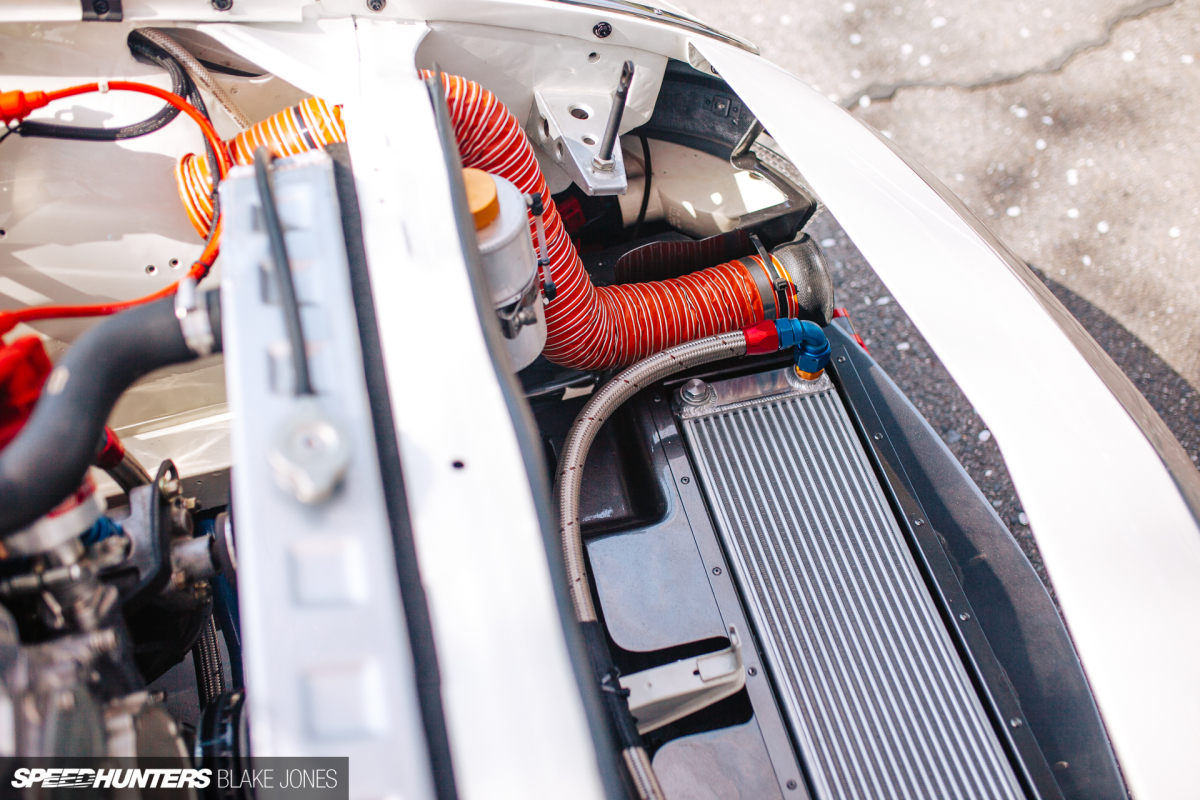 Things stay interesting in front of the radiator mount, where Ichi has horizontally mounted the oil cooler so as not to impede the flow of air into the oversized aluminium radiator. The orange ducting helps direct cool air towards the velocity stacks.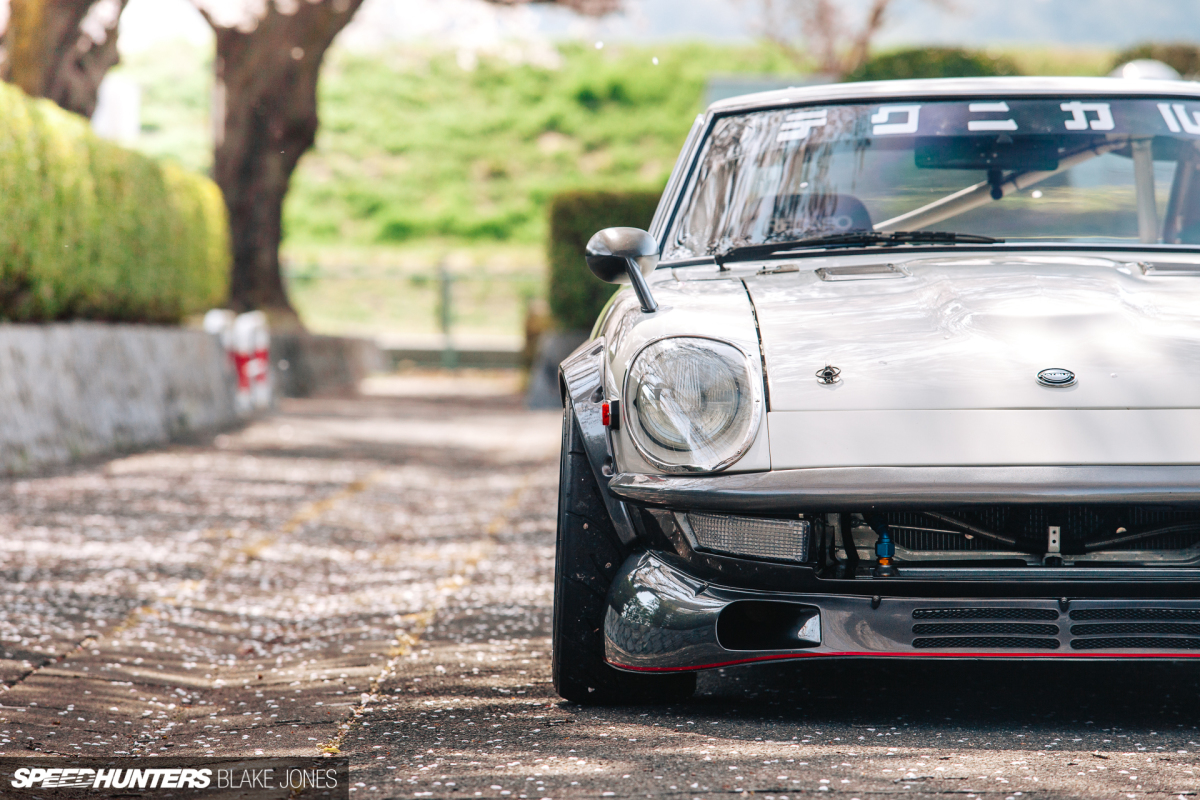 In the lower valence, you can see the custom vents that feed the oil cooler from below – an ingenious solution guaranteed to give Ichi peace of mind in those sticky hot summer months. The side vents are also functional, conducting cool air towards the brakes.
That oil cooler is connected to a dry sump system, the three gallon reservoir being mounted to a chassis brace traversing the empty space where the passenger seat used to be.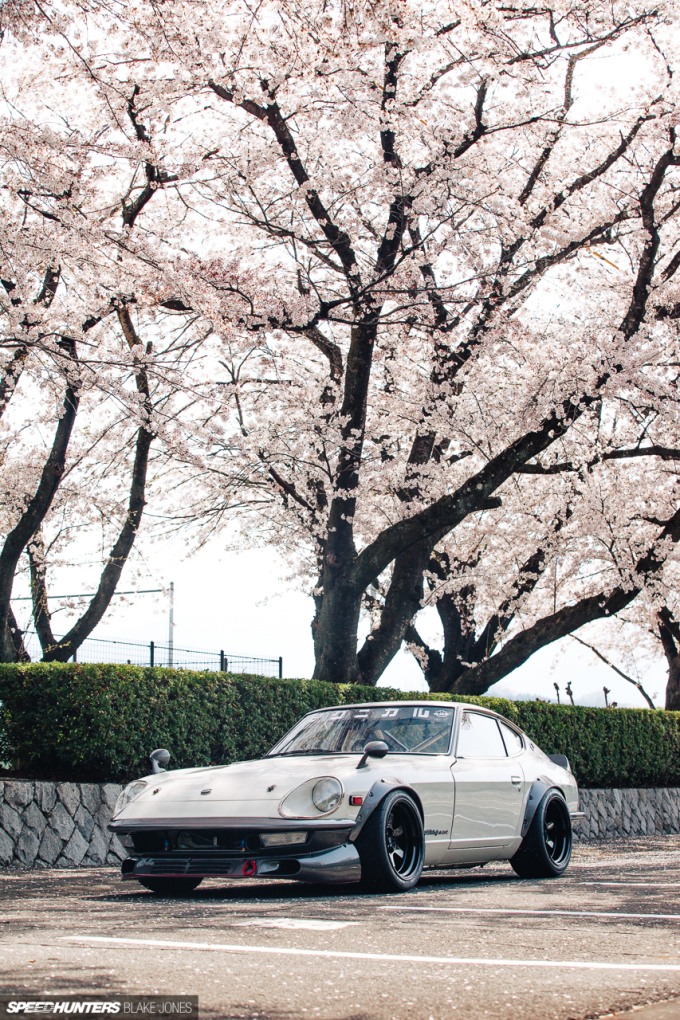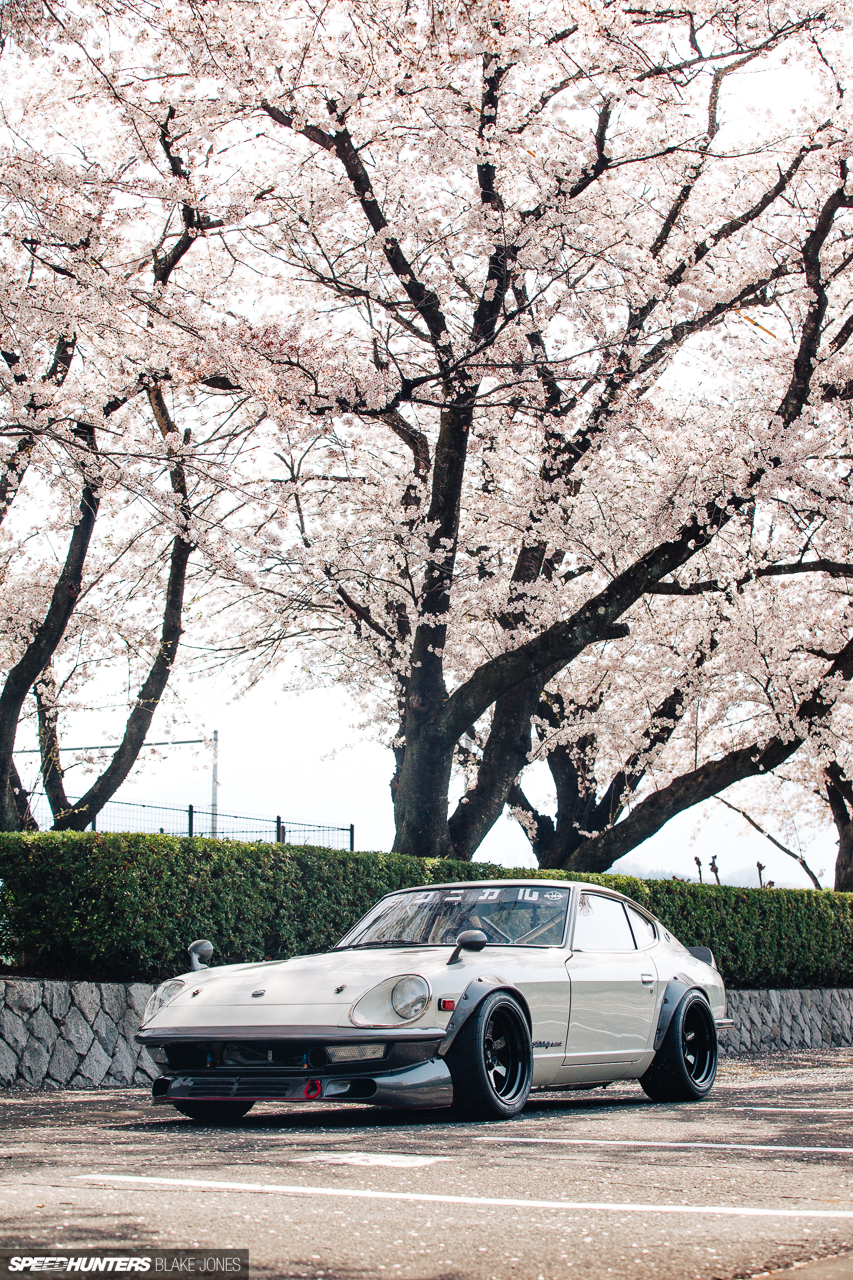 The coexistence of the classical and the modern defines Japan. Just as how ancient shrines sit in the shadow of Tokyo's skyscrapers, Ichi's Z has integrated modern performance in all the right places without disturbing what made the original car so evocative.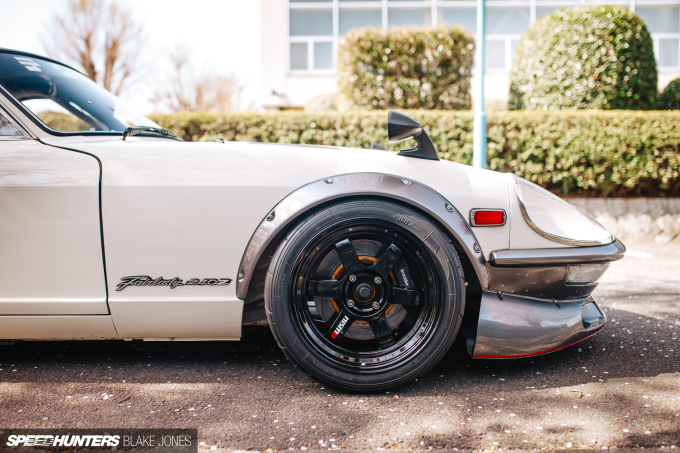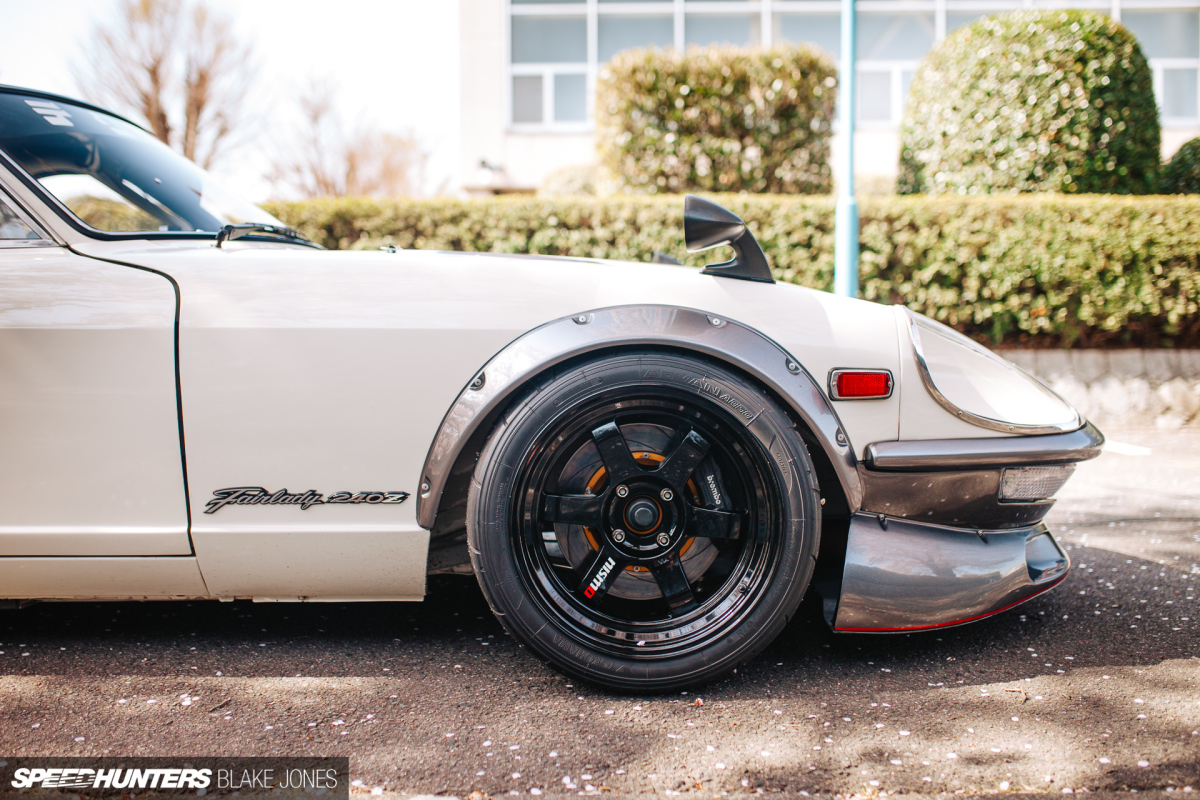 The wheels for instance – Volk Racing's TE37V – an evolution of the iconic TE37 designed primarily to match the classic JDM aesthetic. Measuring in at 17-inches front and rear, and shod with wide and square tyres filling the guards as if it were a Group A racer from the 1990's. The custom Nismo paint doesn't hurt either.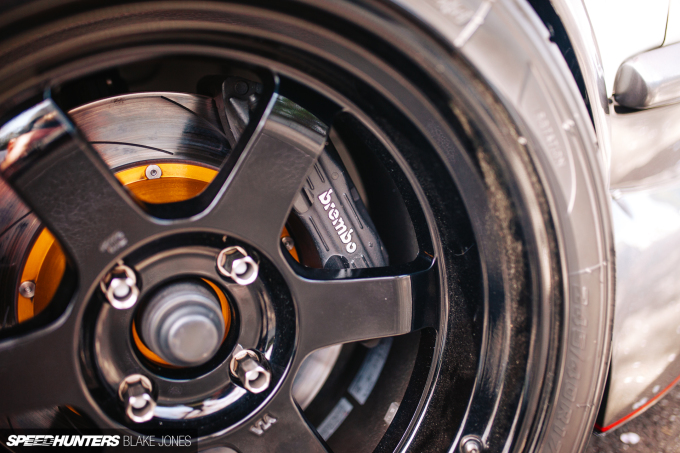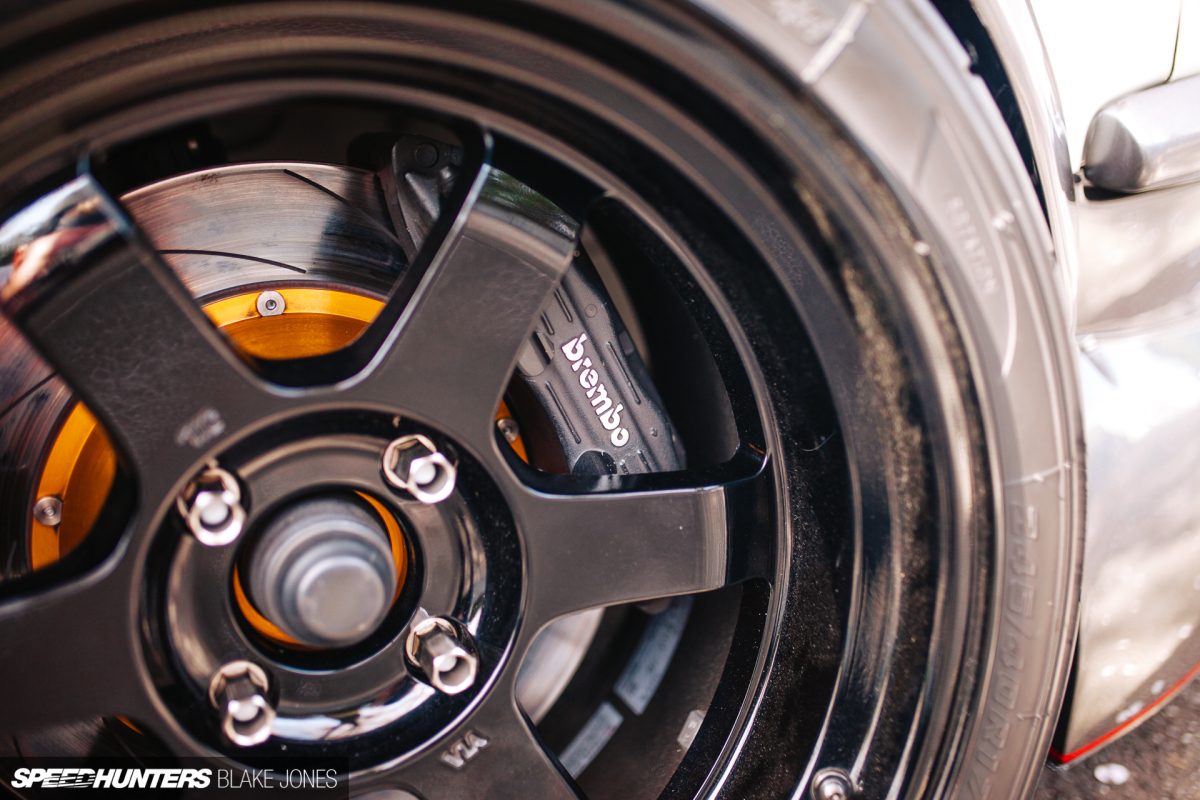 320mm Brembos grab upsized discs at the front and 300mm rears replace the underwhelming drums.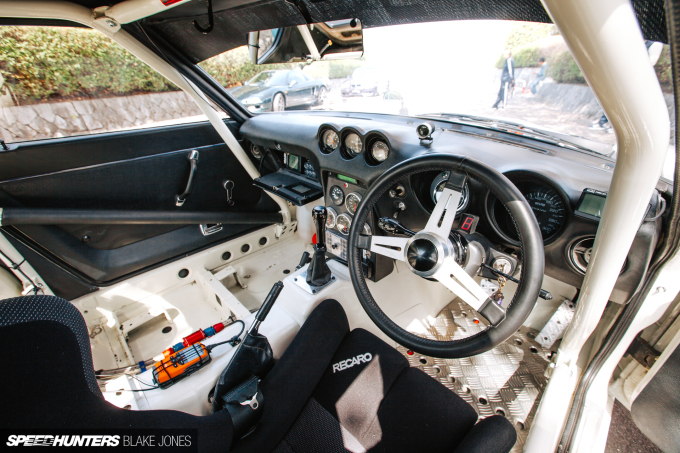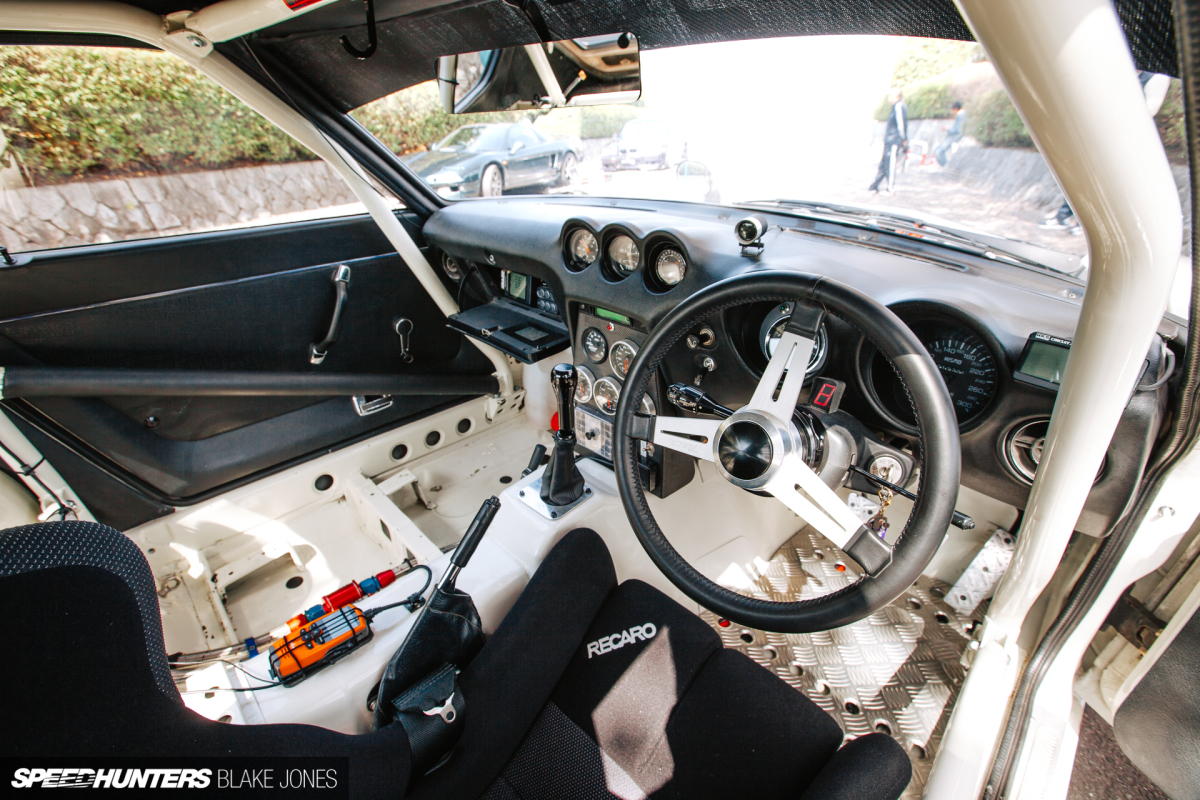 The theme continues inside the Z's cabin. Race basics like a bolt-in cage, suede Recaro Profi SPG and HKS Lap Timer meld with the original dash and door panels to give a factory race team vibe.
The gauges are a mix of old, new and inbetween. An S13 Silvia Nismo 300km/h speedo has been liberated and joins an offset Smith's classic tachometer in the factory locations.
And that long shifter isn't a fashion statement – it actuates a Holinger sequential transmission, with a close-ratio 6-speed gearset.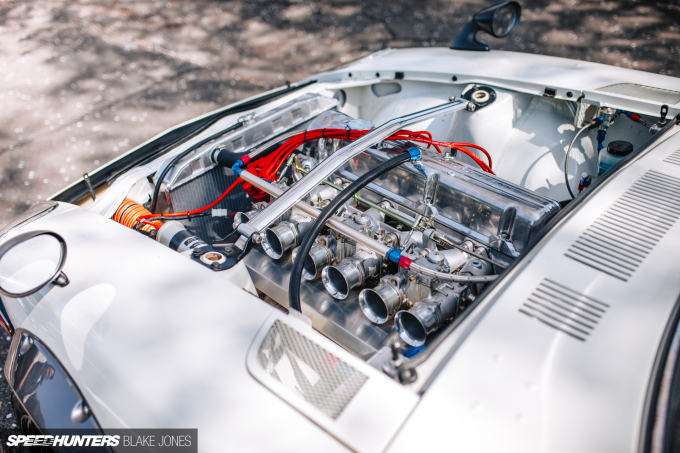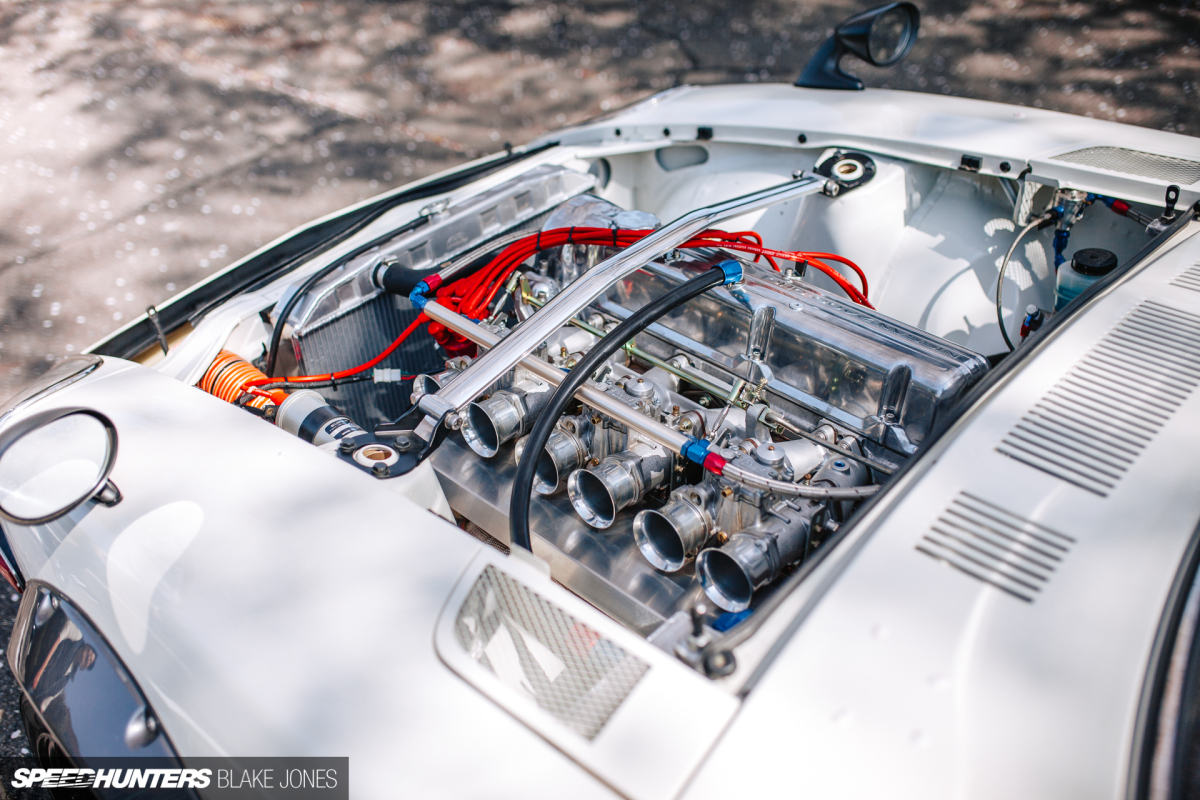 After realising just how much modern tech had been integrated into the 45-year old car I was a little confused why the carbs hadn't been replaced with fuel-injected ITBs – this clearly wasn't aiming to be a period correct build, and more power and reliability could surely be found. Ichi told me it's just that the carbs look and sound better than injected throttle bodies – question solved then!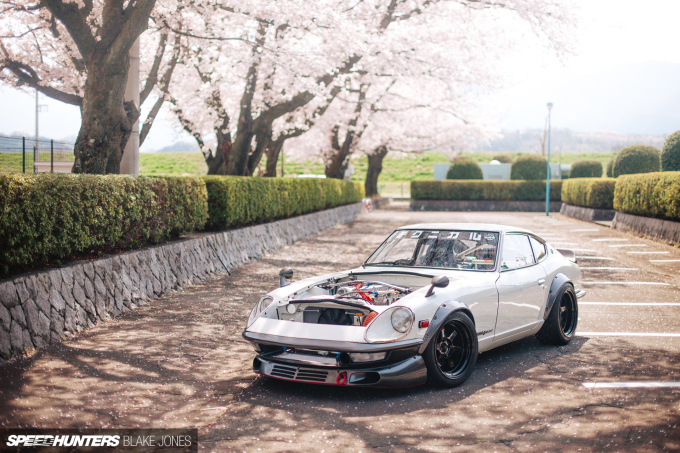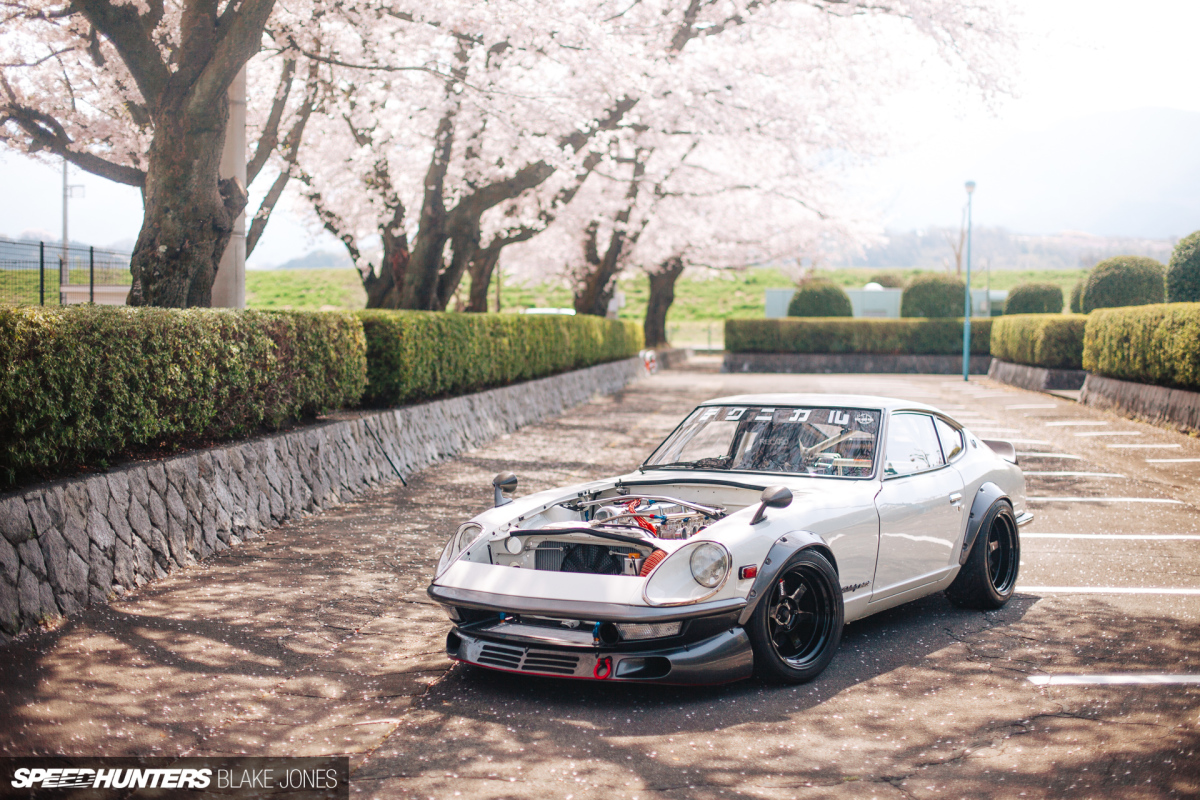 All that combines for a sub 2-minute lap of Fuji, and an easy 1:04 around the Tsukuba 2000 circuit with Ichi at the wheel.
Here's some in-car footage from one of his more recent runs – Ichi has to have one of the best sounding channels on the whole of YouTube.
Built For Fun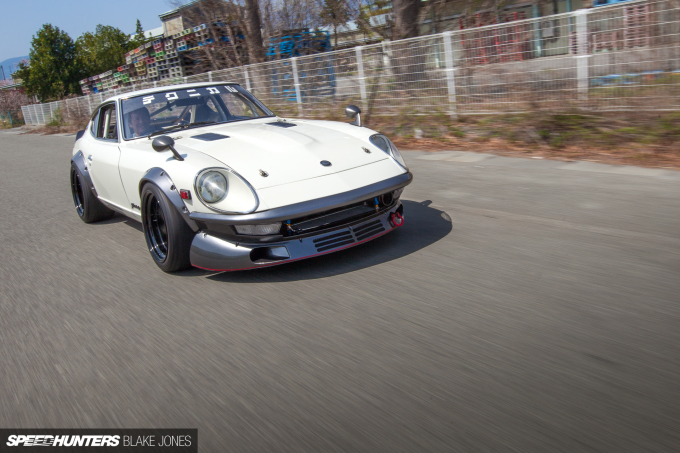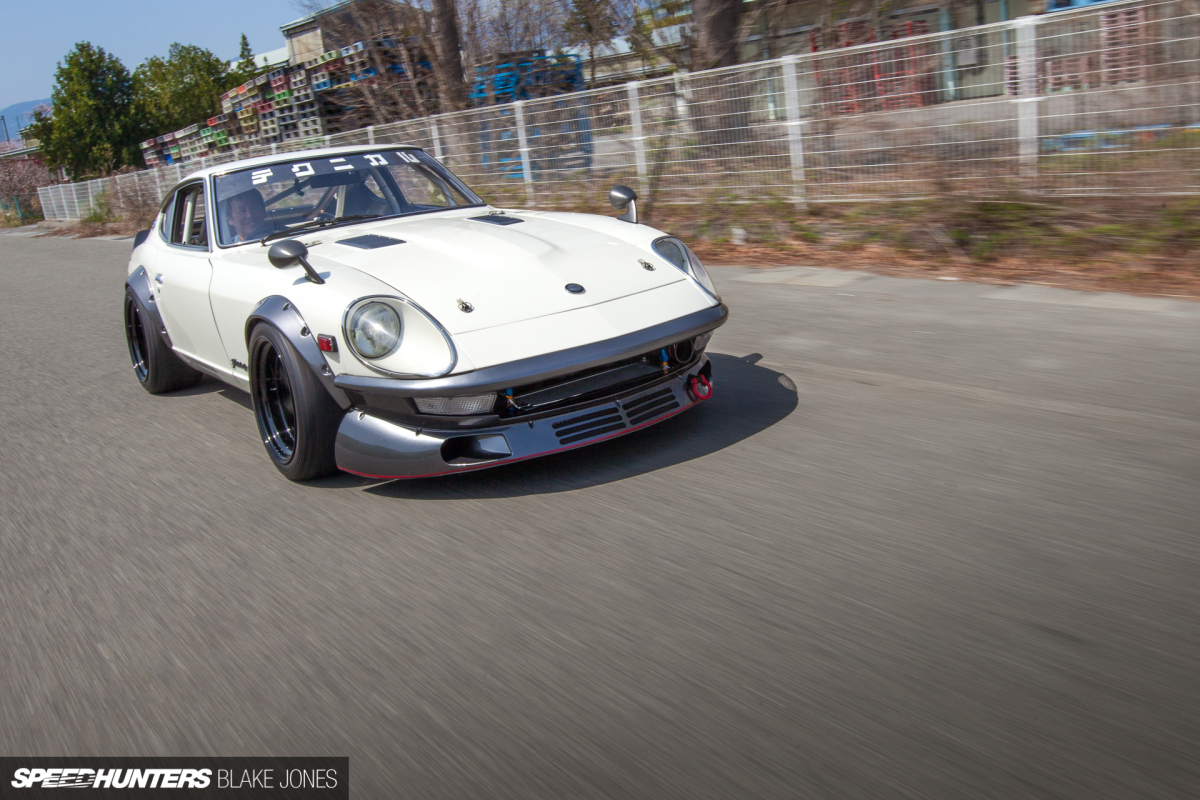 With such extensive modification and attention to detail it was not a huge leap of logic to assume there was a shop responsible for the work on the car. Ichinose-san took great pride in telling me 'no shop!'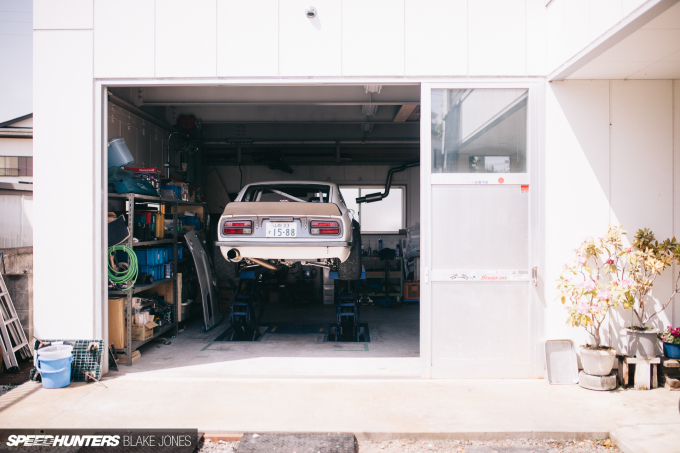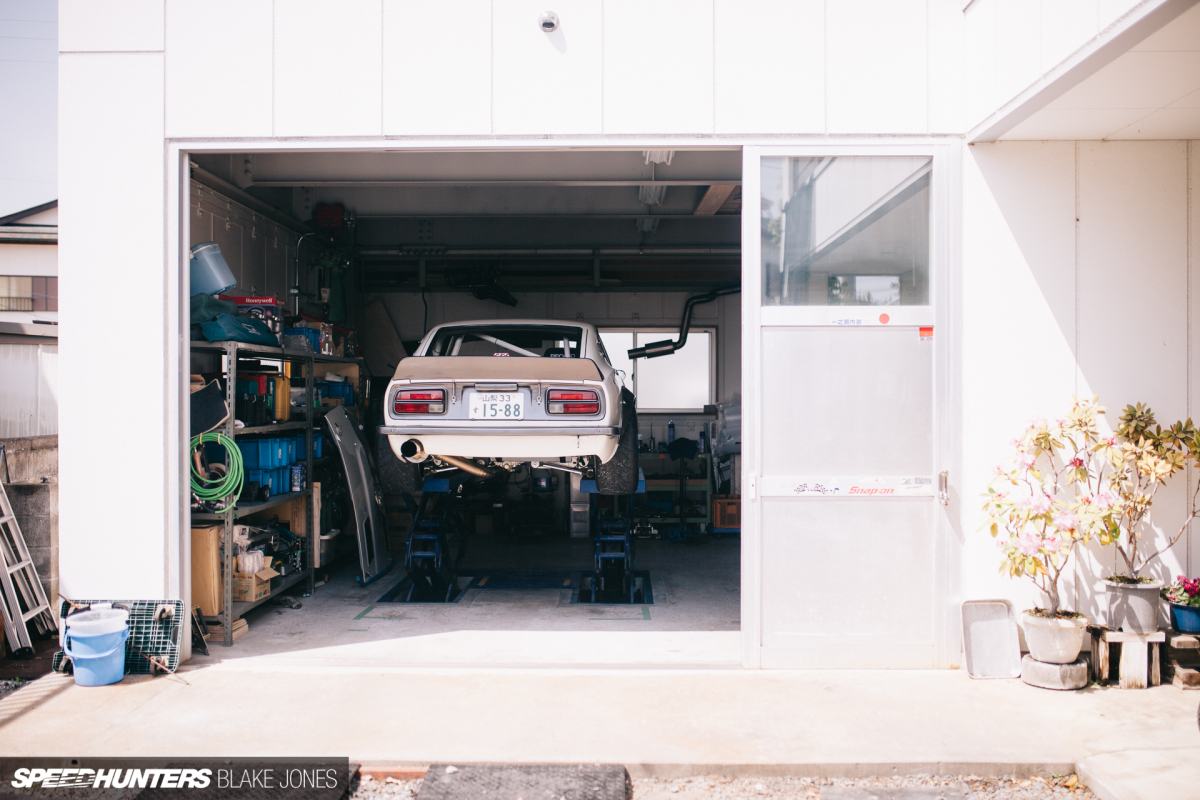 The build has been almost wholly completed in the small but well appointed garage attached to Ichi's house by the man himself.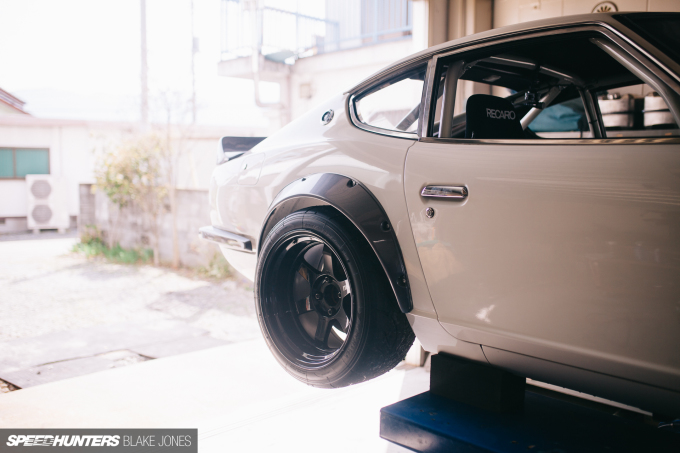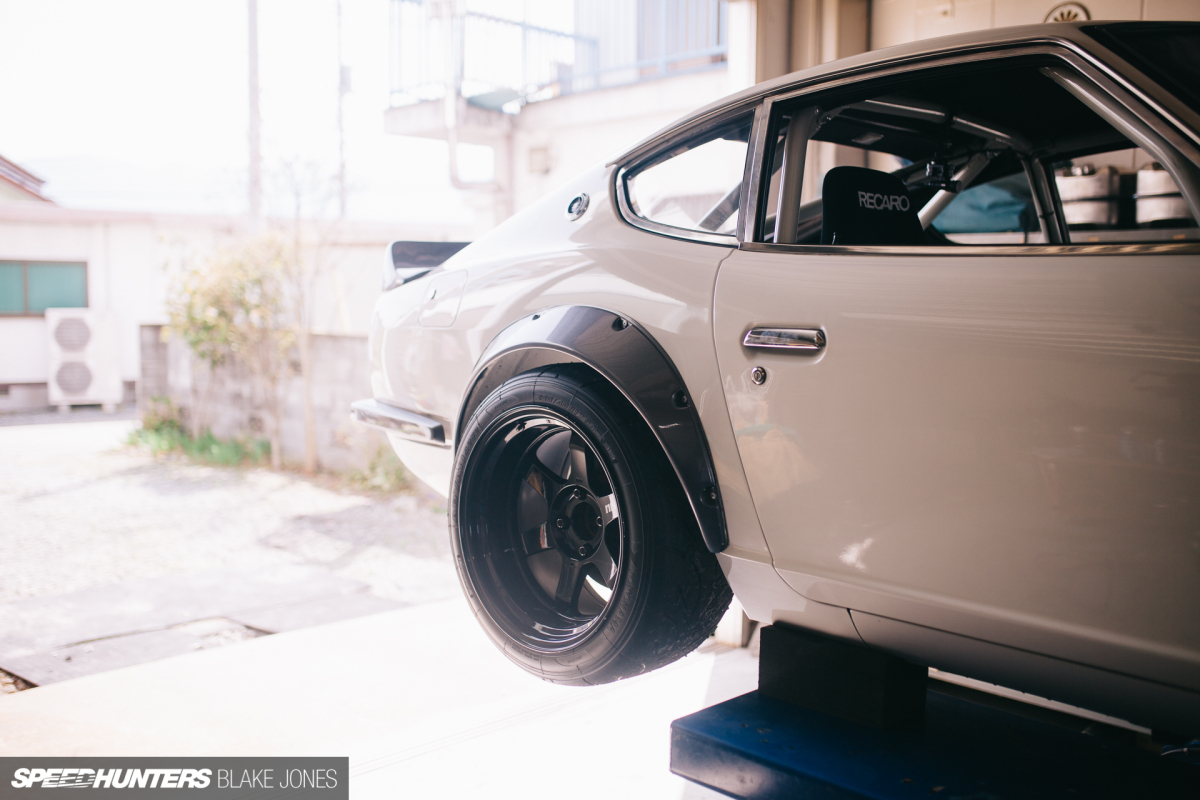 As a carpenter by trade Ichi is naturally skilled with his hands, but his experience with cars is surprisingly short. The Z is in fact his first foray into car building.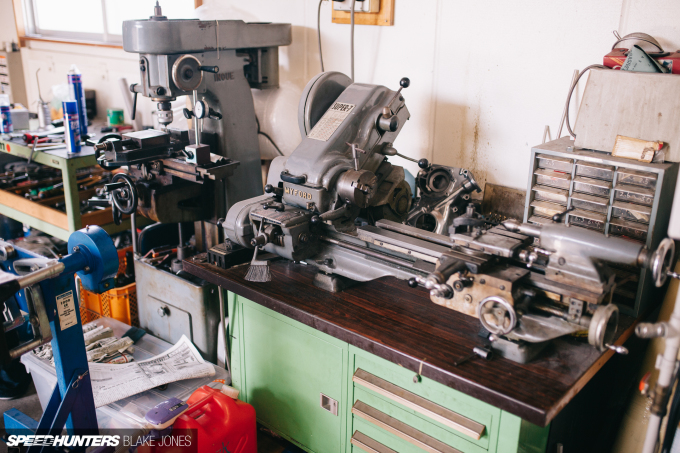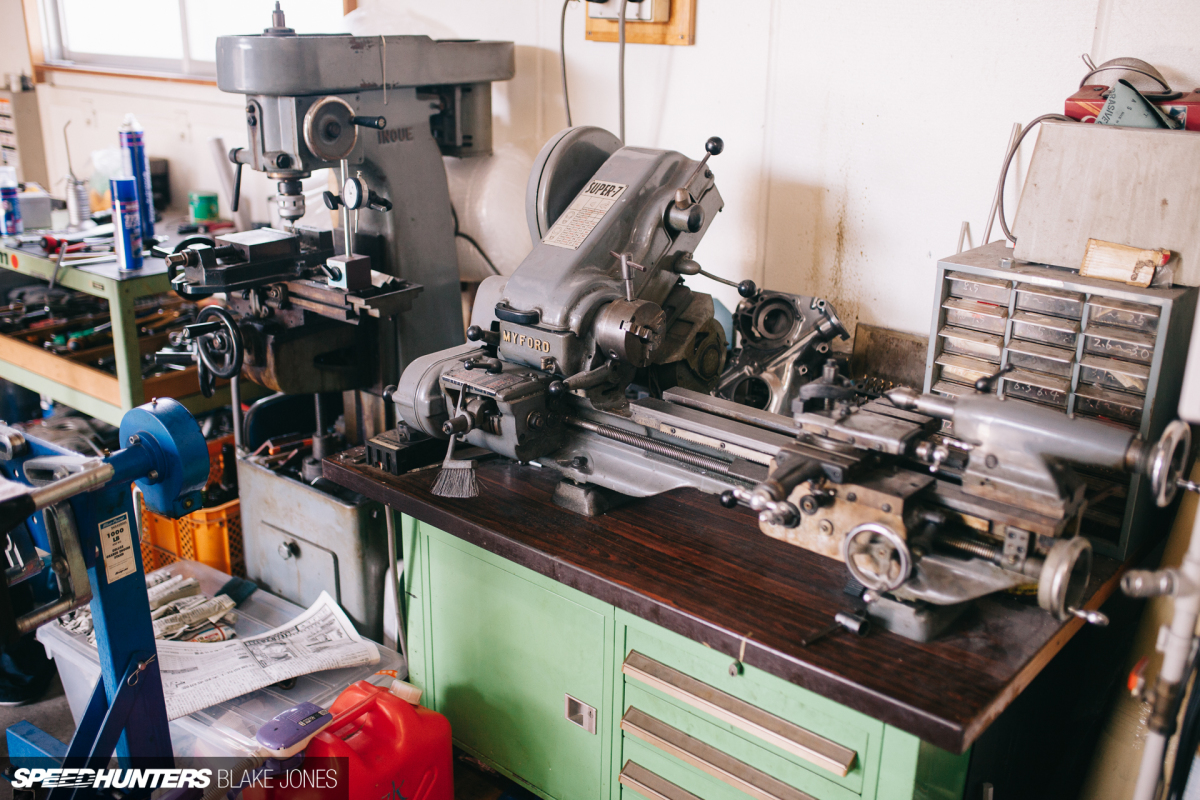 I guess it's the presence of machines like these that are the difference between a mere garage and a workshop. If a part isn't available, Ichi can make or modify it himself.
With the car elevated on the lift, it was clear that the S30 was as purposefully beautiful underneath as it was anywhere else. Barely a single component from the original suspension remains at the front, the custom arms supplied by Manatee Racing. From here you can also spy the carbon underbody which helps keep the Z's nose down at high speed.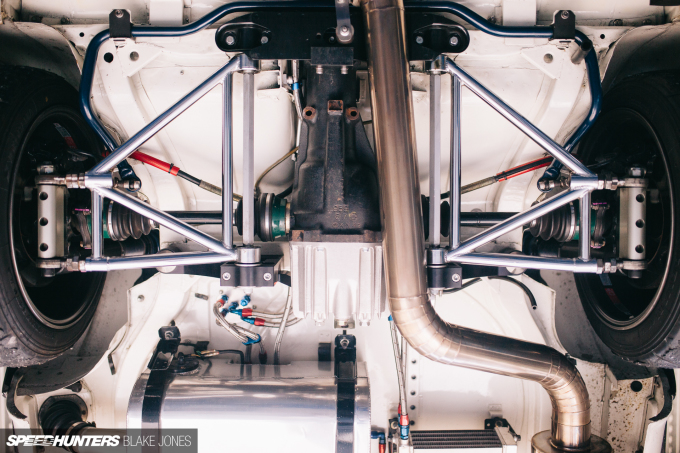 The rear is a similar story. Aragosta race-spec shocks and springs handle damping at both ends. Oh, to have an underbody this clean – not to mention on a track car!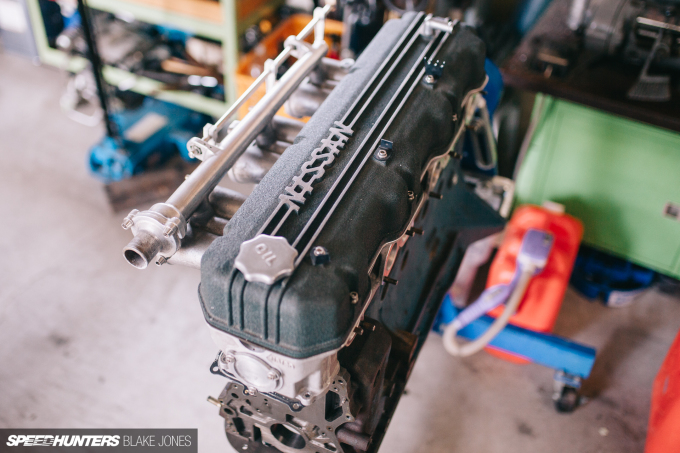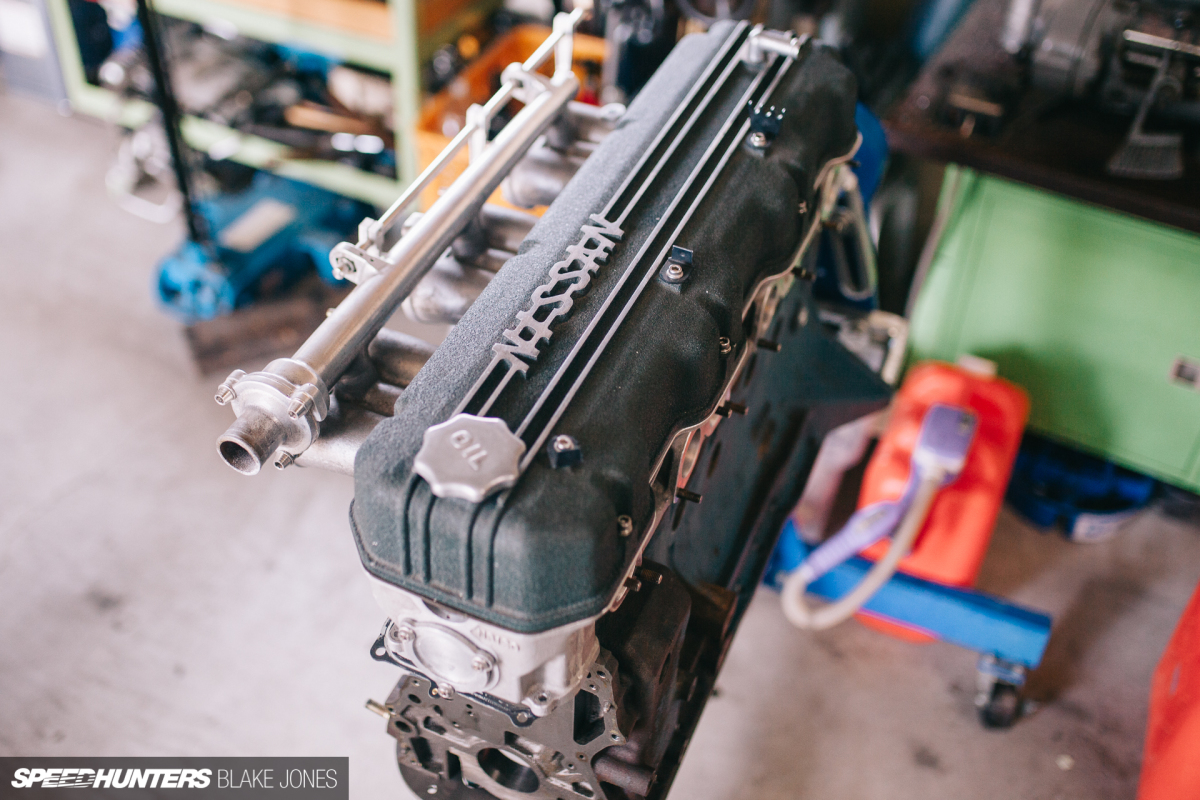 The engine in the car at the time of the shoot, although impressive, is actually a placeholder for another unit which is a little bit more special. Nissan trainspotters might recognise this as the famed LY head.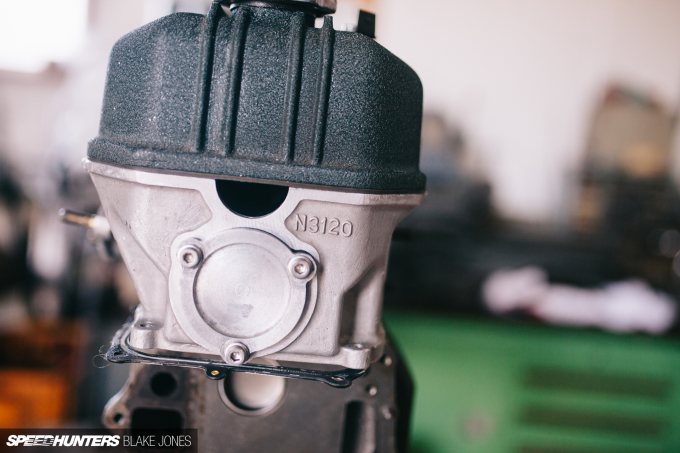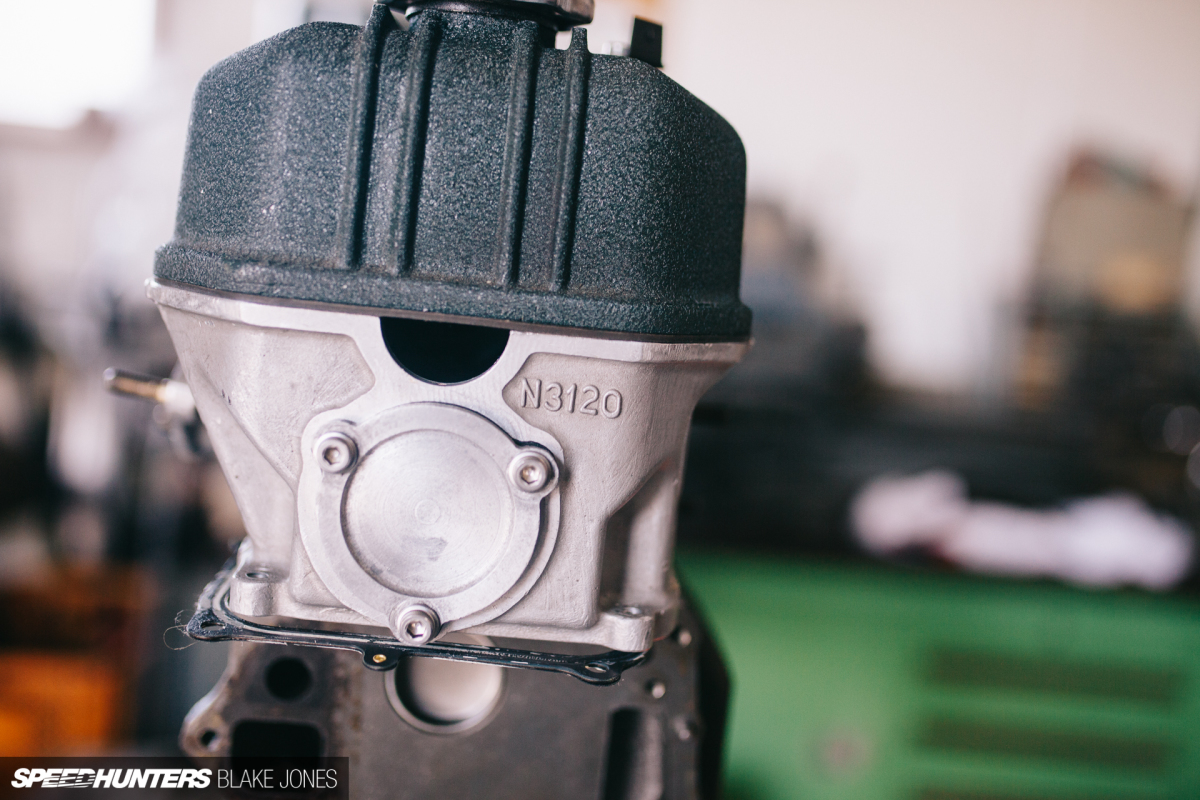 Compared to a regular L head, the LY is a crossflow unit meaning intake and exhaust are on opposing sides of the head. It was designed and manufactured by Nissan Motorsport (later NISMO) and offered for sale to race teams and some lucky privateers back in the 70s, and as expected is today highly sought after by classic Nissan enthusiasts, who will pay eye watering prices to secure one. It's clearly Ichi's crown jewel, and he's eager to get it back in the car after a full blueprint.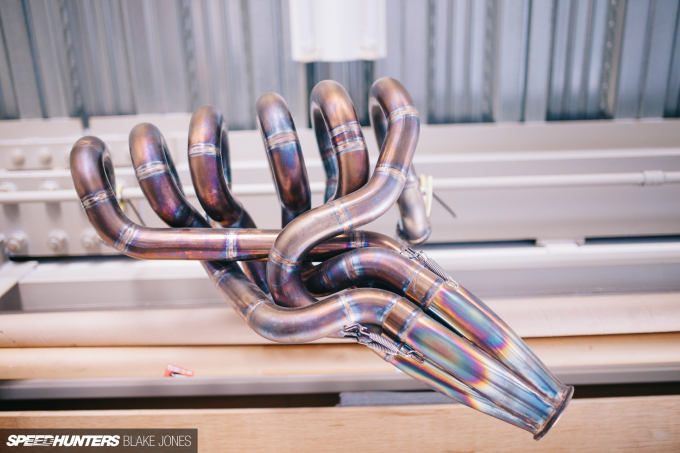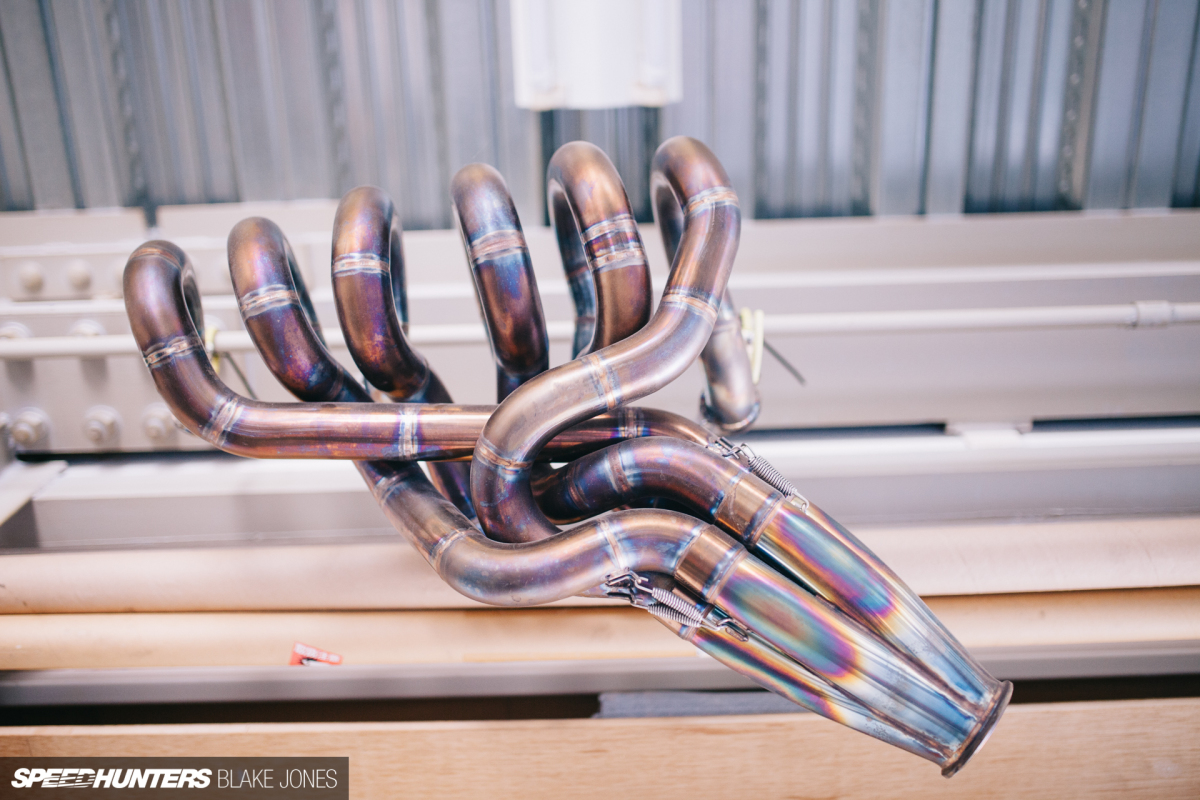 This equal length 6-to-1 manifold will bolt up to the LY head when the time comes. One of the advantages of a crossflow head is keeping these hot exhaust headers away from the intake, keeping intake temperatures lower and improving power. This was perfect for Nissan's endurance racing efforts, but was never adopted into the 'road' L engines due to the cost of re-engineering.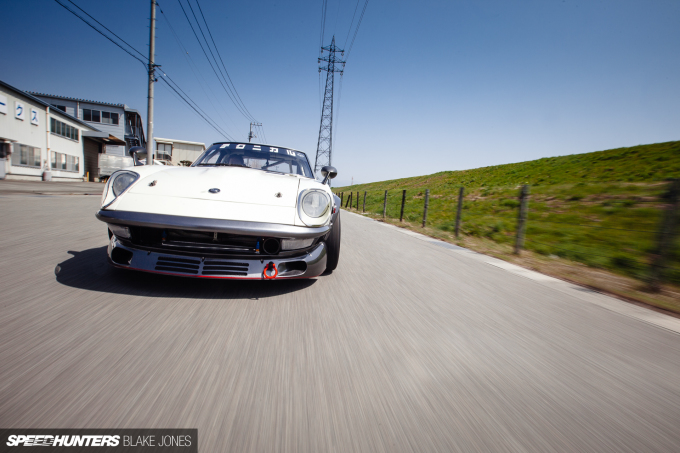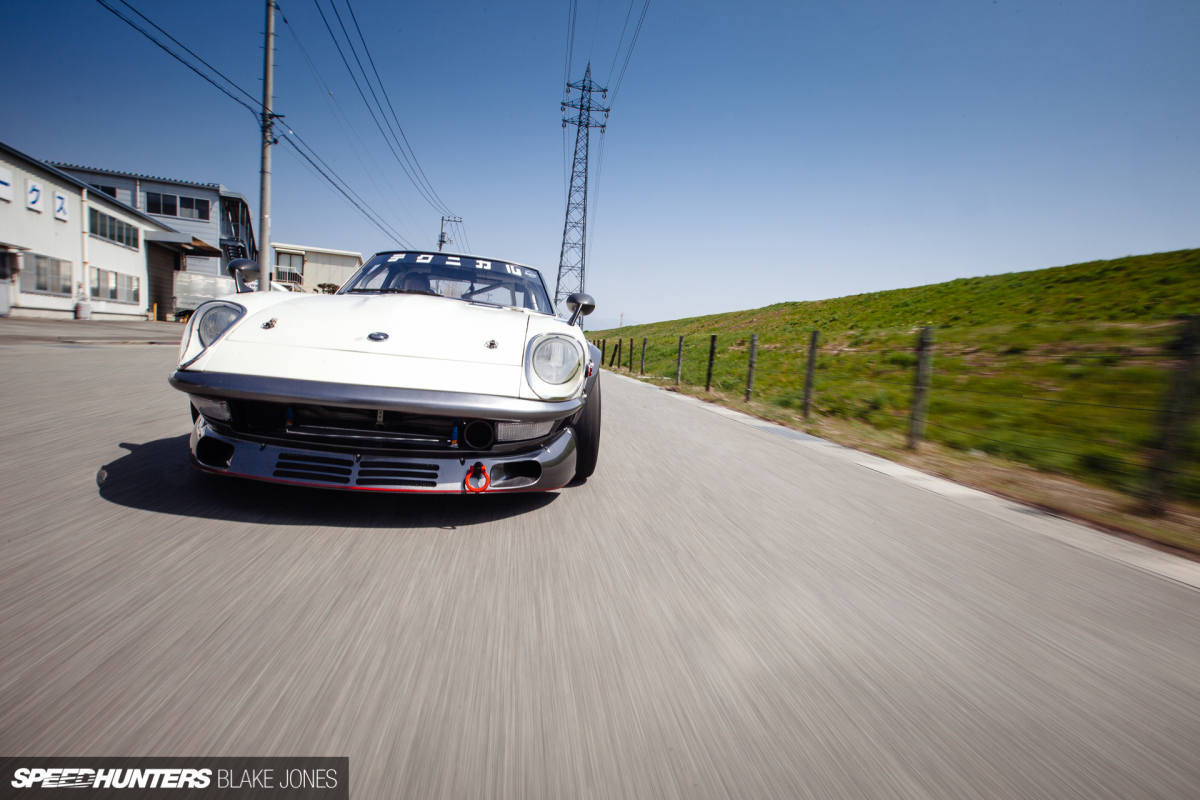 While you've been reading this story, you can guarantee that Ichi has been working away on getting that LY rebuild finished before his next Fuji attack. Once you've got Fuji Fever, there's no going back.
Blake Jones
Instagram: blaketjones
blake@speedhunters.com
Cutting Room Floor