Open To All
When an angry pack of insanely quick GT-Rs descended on the sleepy rural town of Cootamundra for Australia's GT-R Challenge, they didn't roll in alone.
Along for the ride was a motley crew made up of various modified makes and models, all hungry to prove their own street status and rip up some tarmac in the process.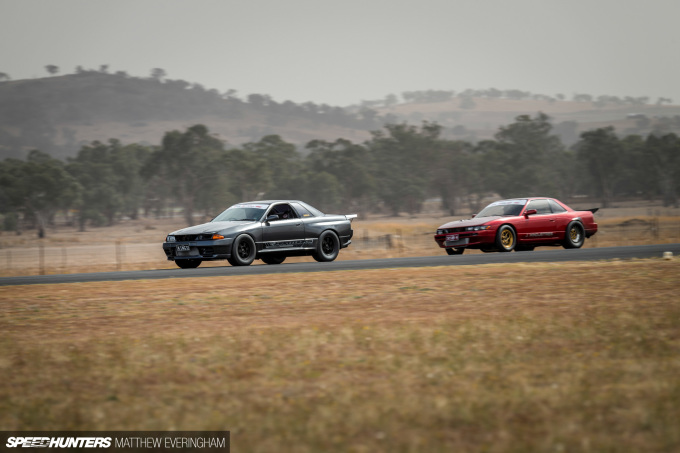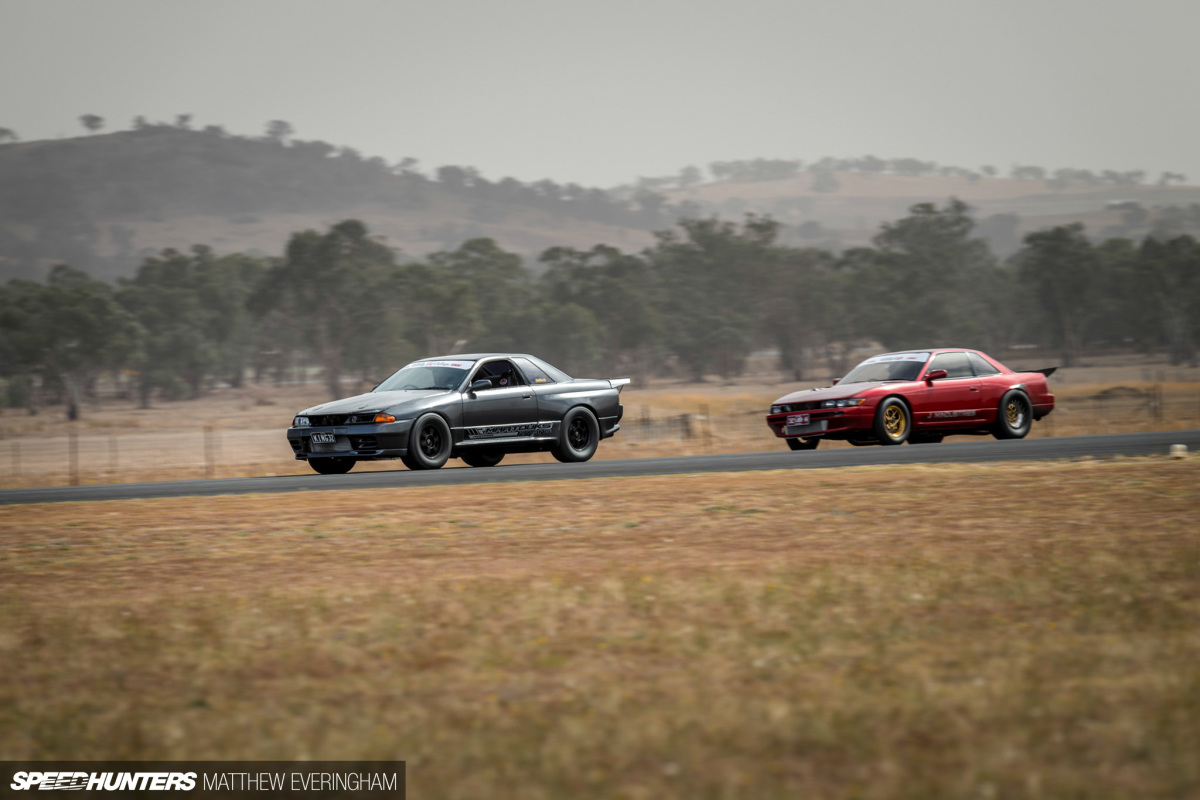 Don't get mad at me when I tell you this, but I may have glossed over the non-Godzilla related details while previously focusing on the GT-R Challenge aspect of the weekend. What I failed to delve into before was that the runway is actually shared by two sister events, running in parallel all weekend.
Ladies and gentlemen, let me finally introduce you to MotiveDVD's Drag Battle.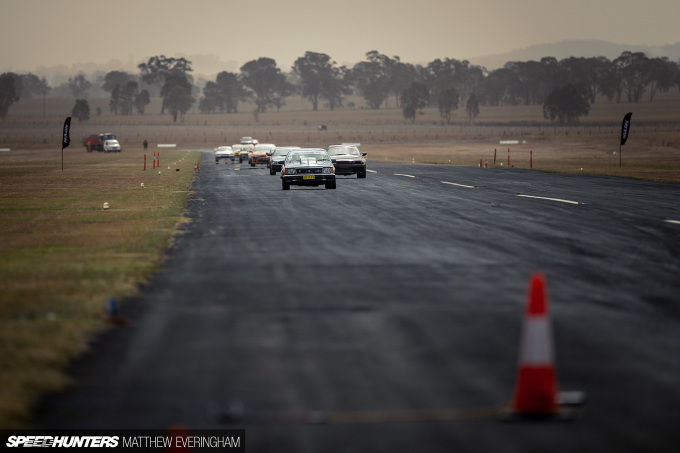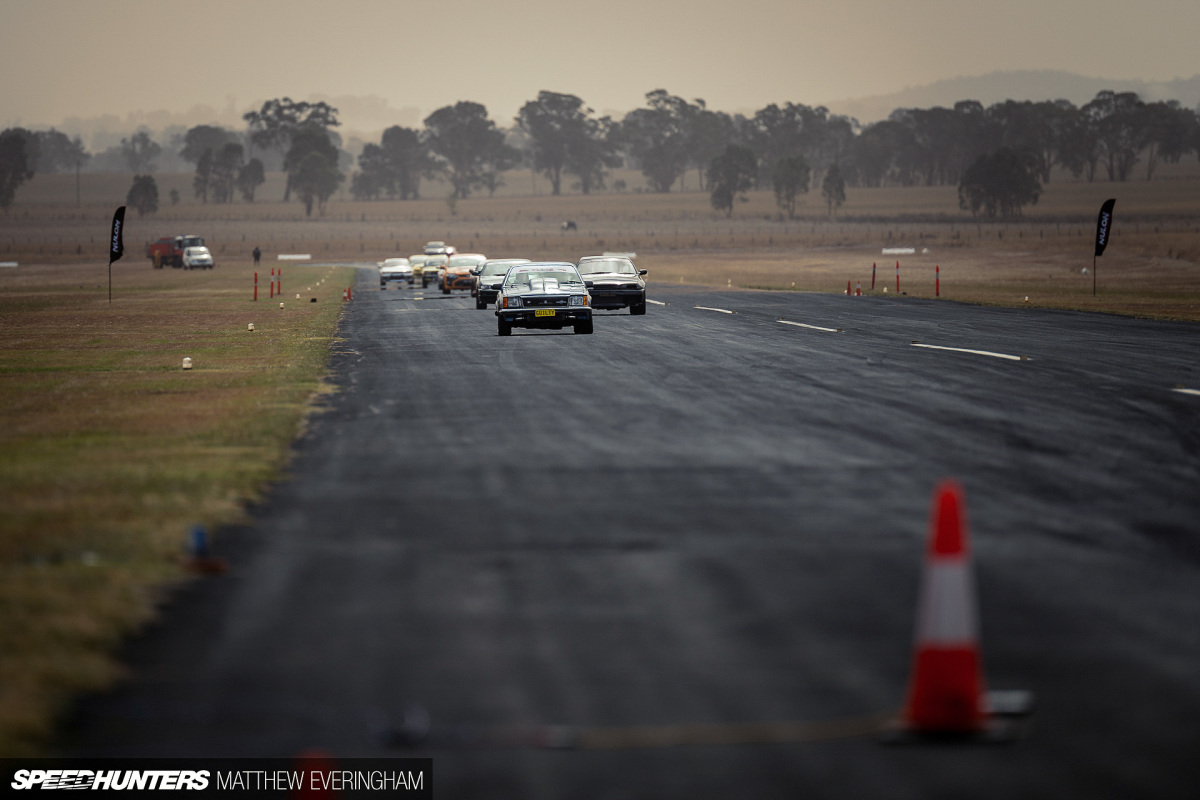 There's no denying the primary focus of the weekend is heavily GT-R-centric, but Cootamundra's airport gates are also opened up to street-registered cars powered by rotary engines, hot four cylinders, and monster V8s. The classes were split into categories based on engine size and driveline configuration.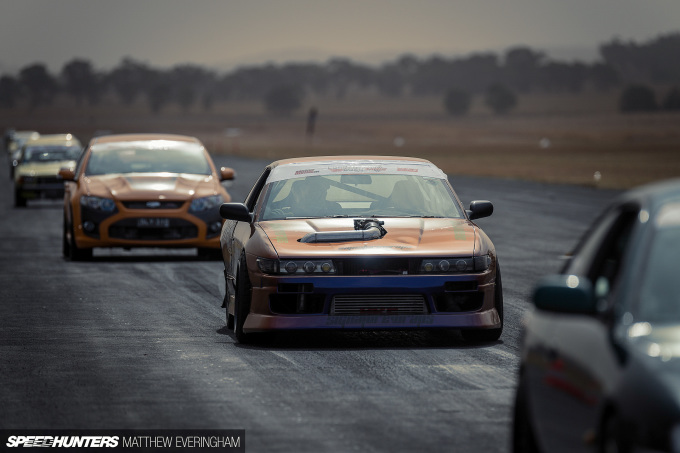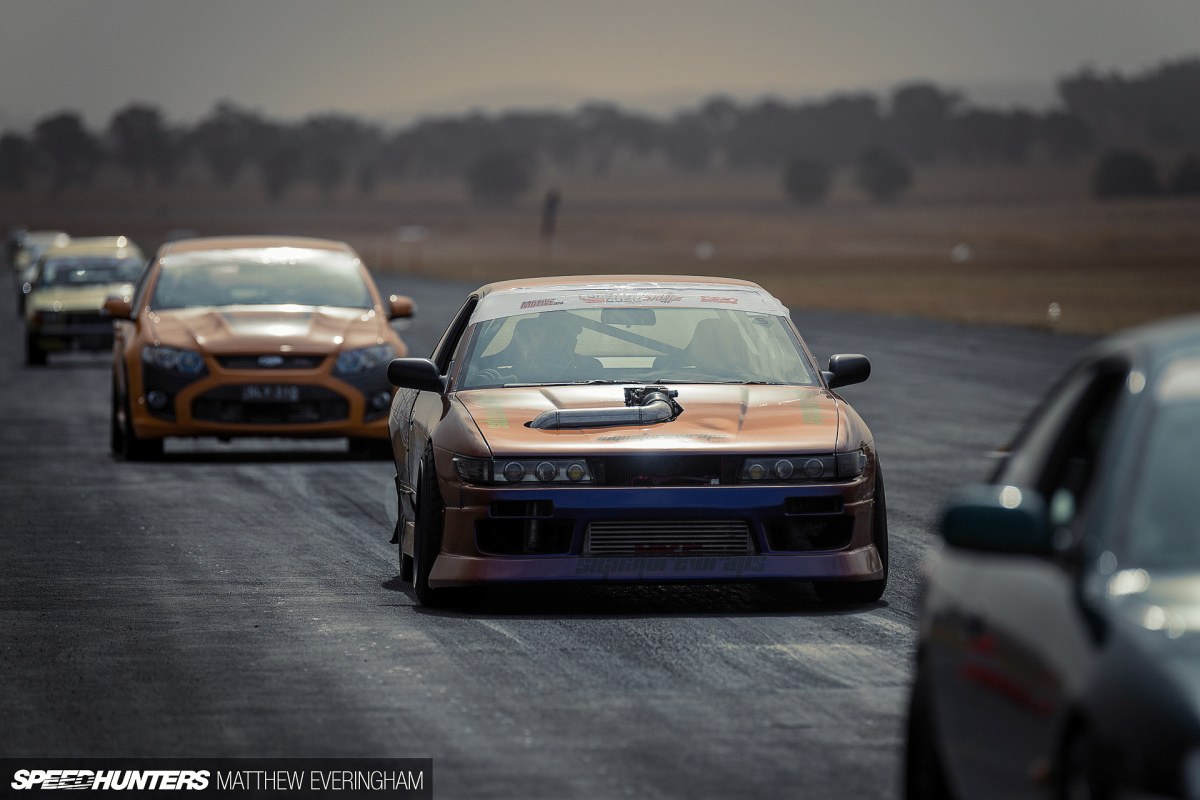 Like the GT-R Challenge, Drag Battle is an invitation-only affair with entries vetted long before the cars arrive. Licence plates, current rego papers and proof that each car will deliver the goods when the lights turn green are all things verified by the event organiser beforehand.
Time Machines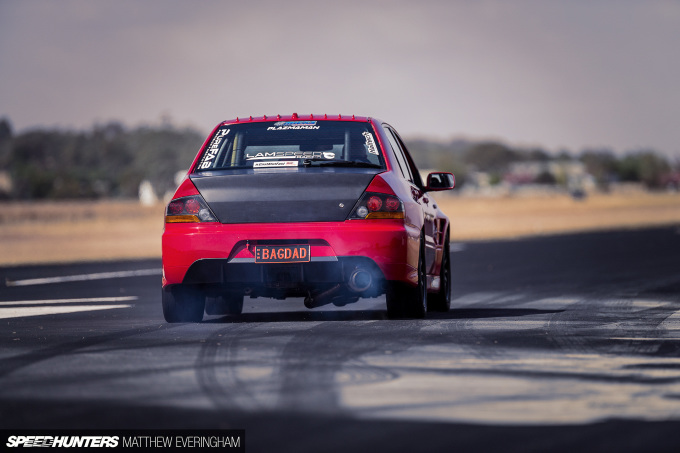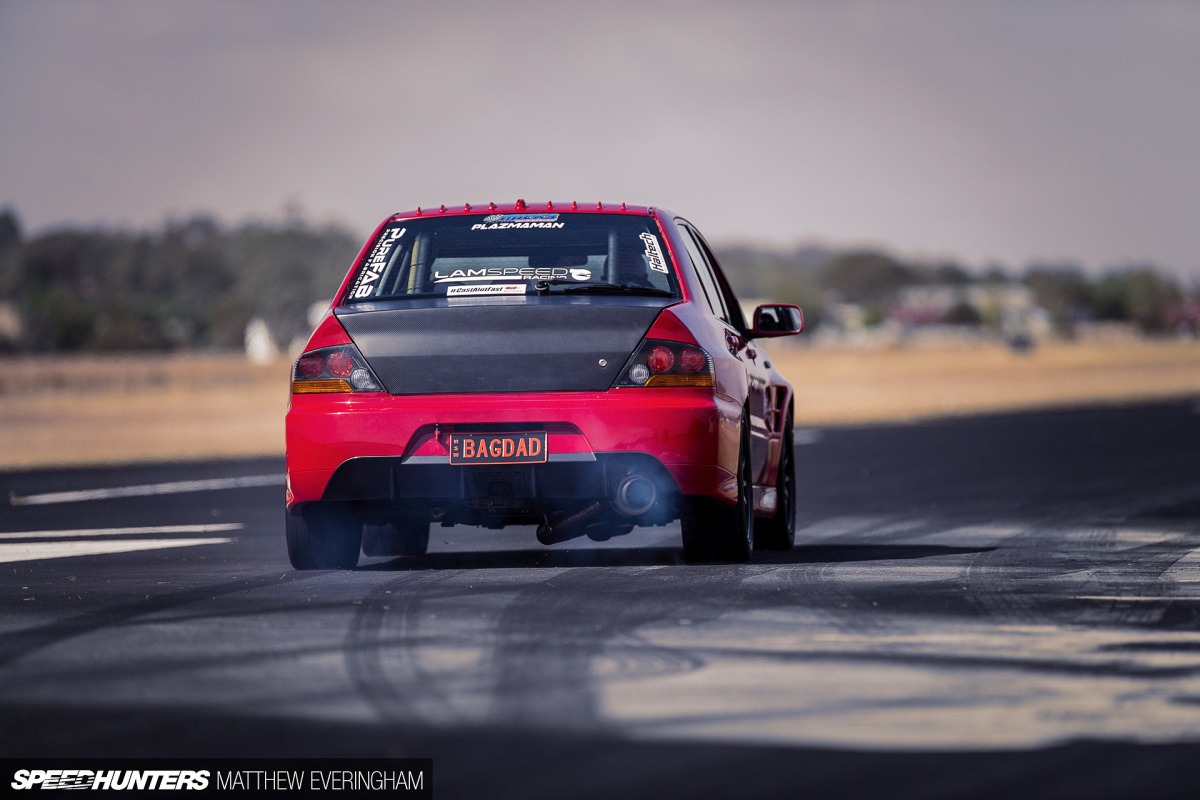 The strict entry criteria and strong competition between entrants has resulted in time slips dropping considerably over the past few years. When the event was conceived nine years ago, most drivers were content with low-11-second passes and lots of tyre smoke behind them. Times have dropped considerably since, and some of the six cylinder and four cylinder all-wheel drives are now pushing deep into the 9s on the rough runway.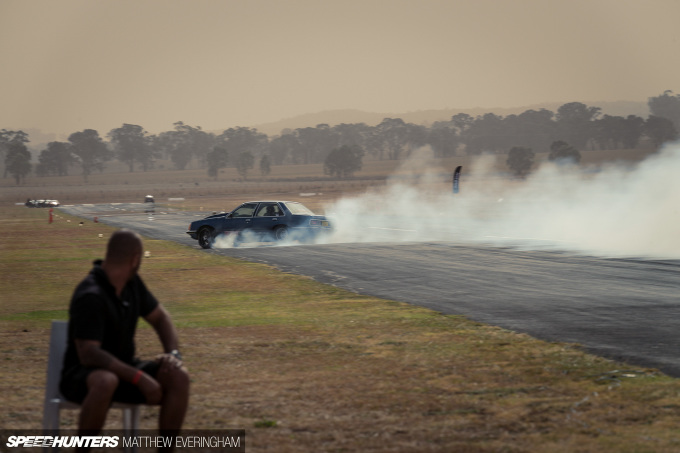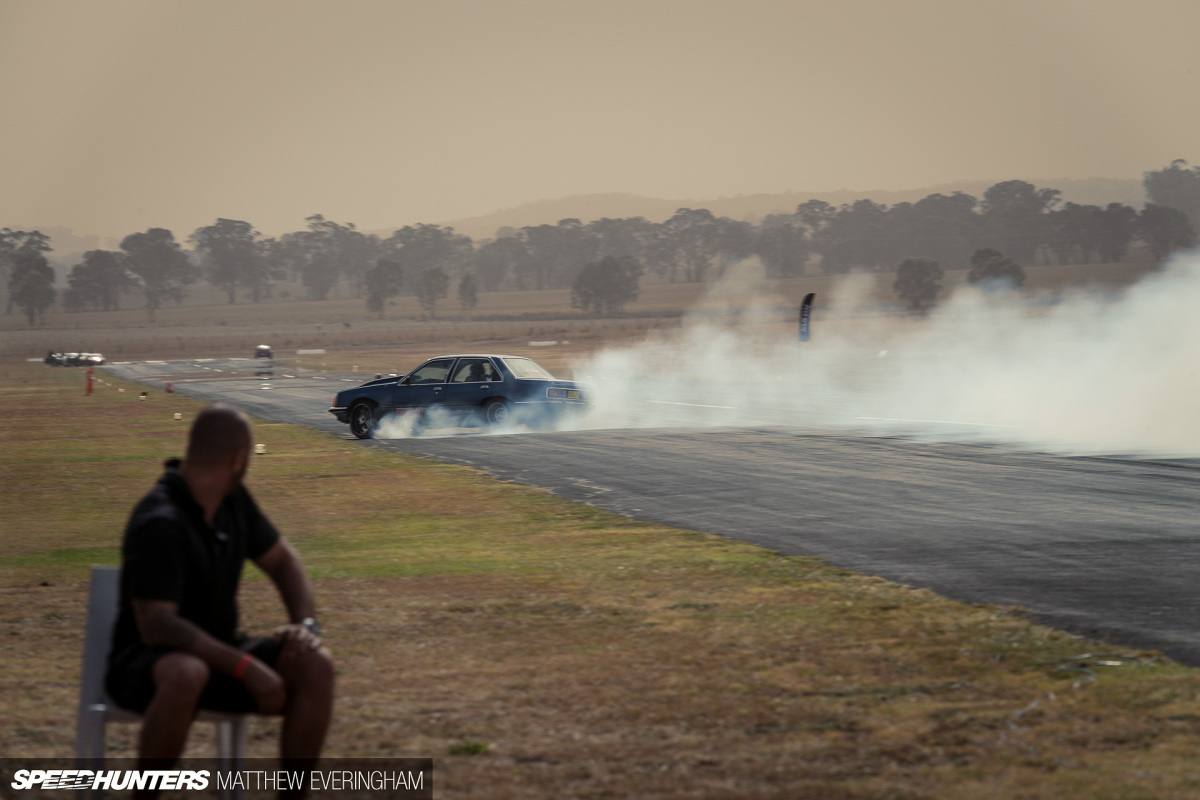 The two-wheel drives do have it pretty tough on the slippery surface, and to give you an idea of the challenge, some rear-wheel drive teams who run 8s on a prepped drag strip were really struggling to run a 10-second pass at Cootamundra. Set-up, power delivery, and driving are all critical; it's nowhere near as simple as letting go of the transbrake and holding on for the ride.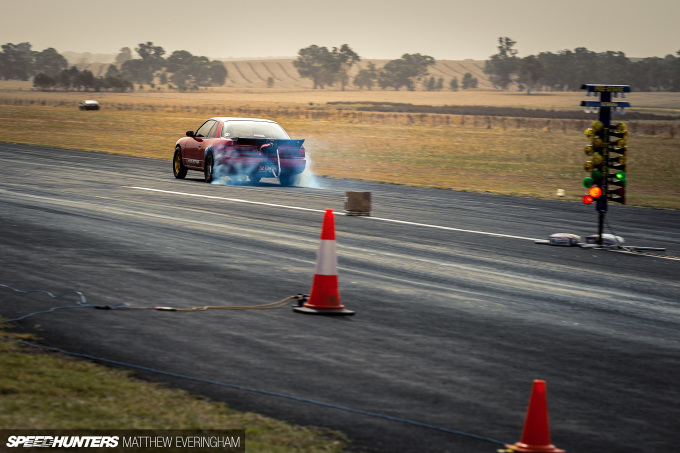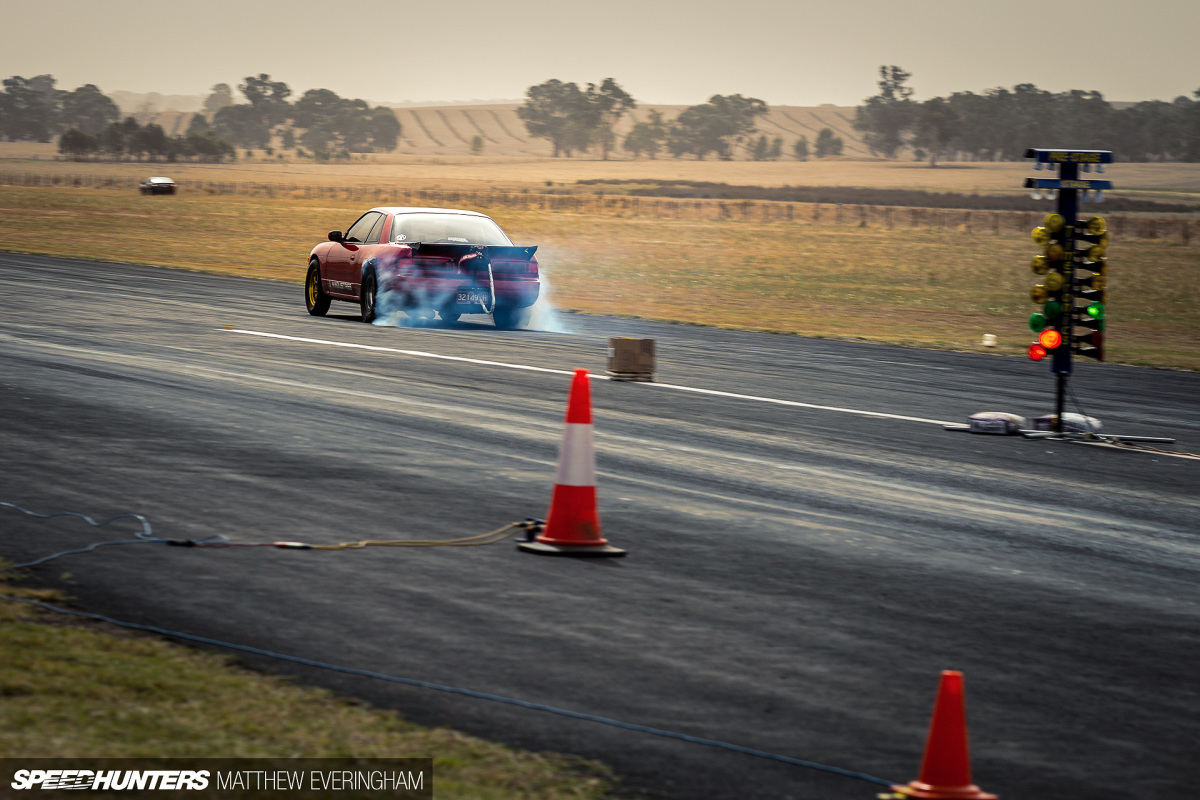 Watching 1000hp+ monsters try to keep it straight and clean provided some of the best entertainment. Ender's 2JZ-powered S13 has gone 7.8-seconds at the drag strip, but at Cootamundra this year it was a smoke machine.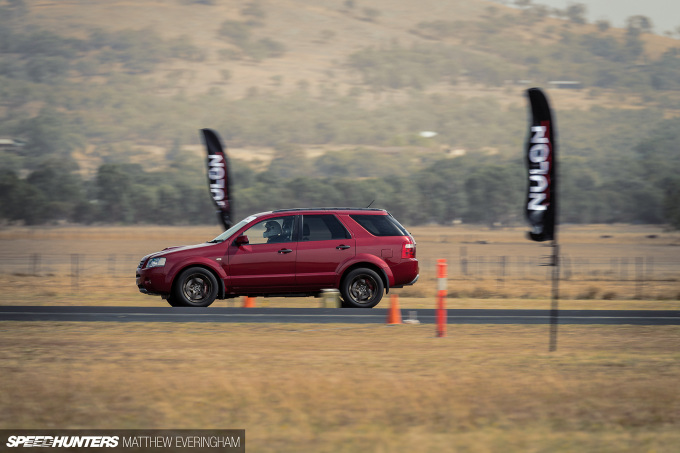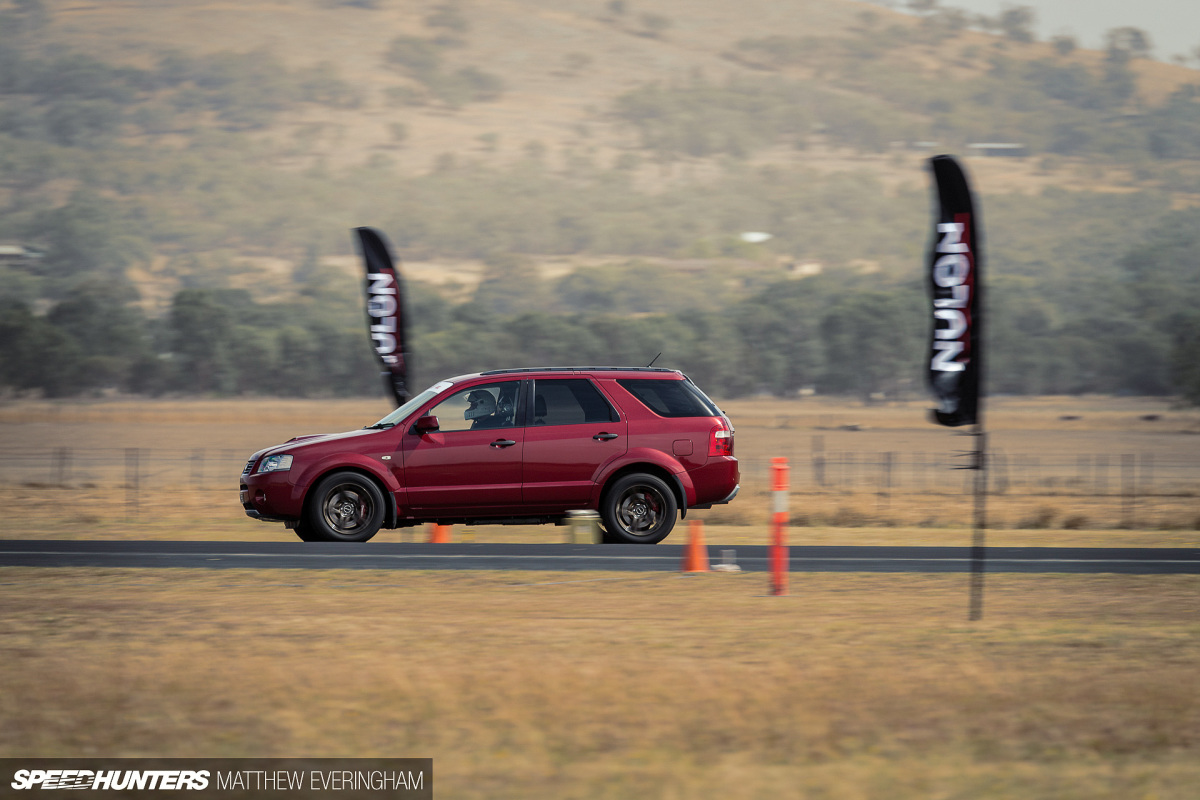 Stathi may have looked like a lost soccer mum in his Ford Territory, but only until it unleashed its 4.0-litre straight-six turbo Barra power on the world. Unlike its taxi siblings, this Territory is all-wheel drive, but it too struggled for traction which made for some very entertaining moments.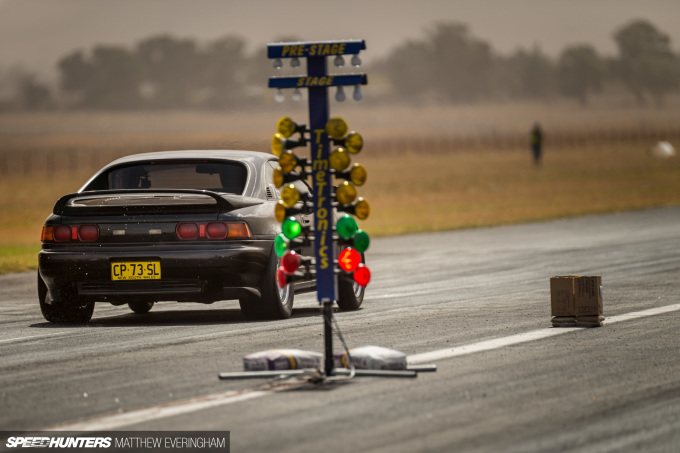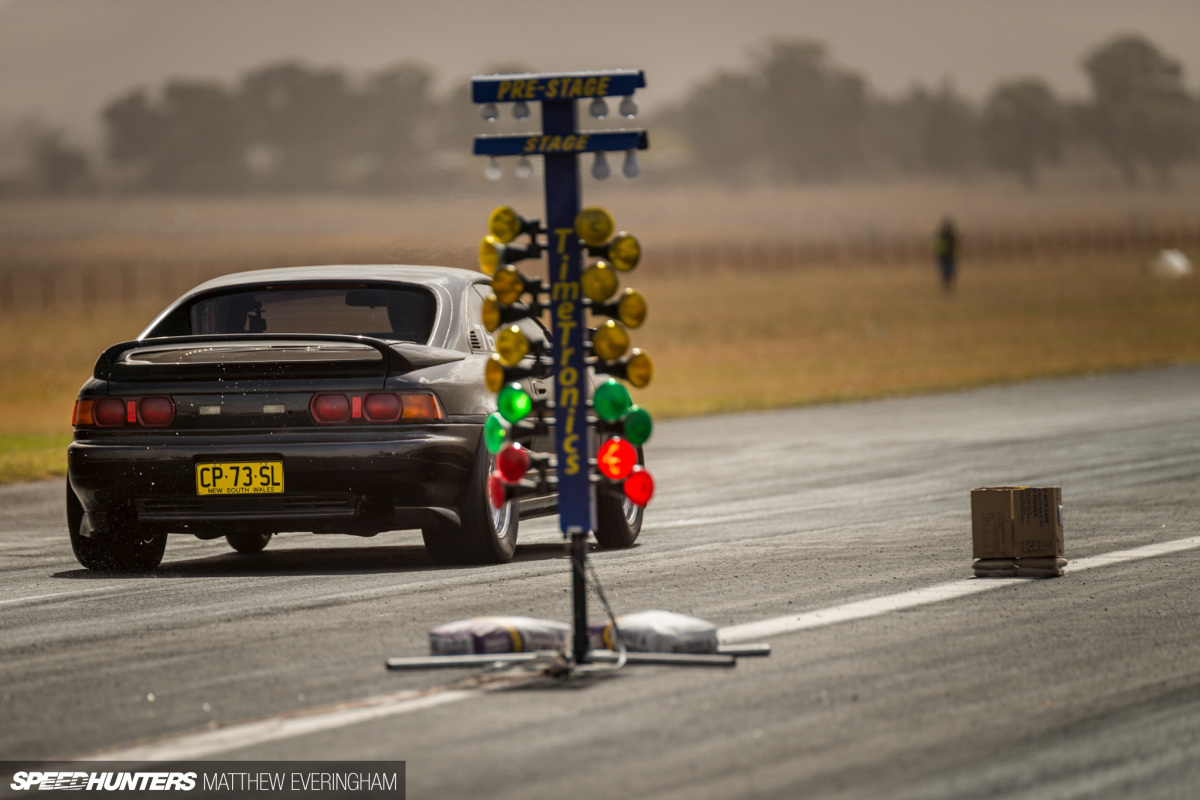 The four-cylinder two-wheel drive class that would usually be overrun by the Skyline's S-chassis siblings was this year dominated by a pair of very special Toyota MR2s.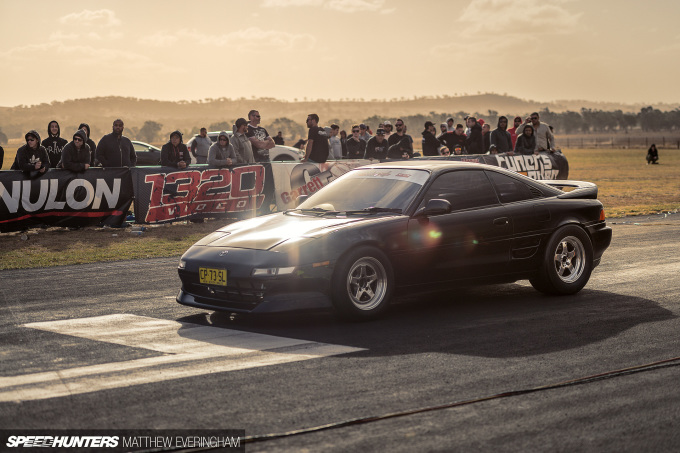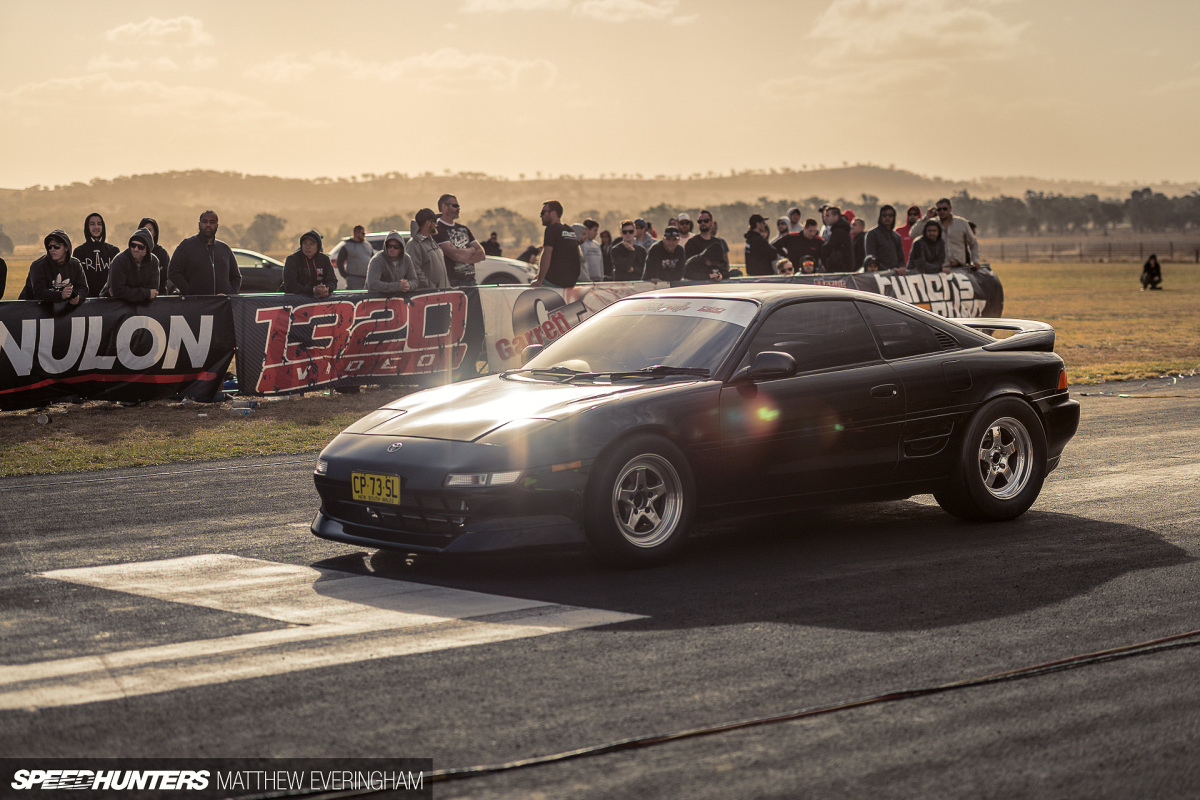 BYP Racing had installed a turbocharged Honda K20A engine to each car, the midship placement providing a little more traction than those in class running engines up front. These two builds might be worth some more investigation…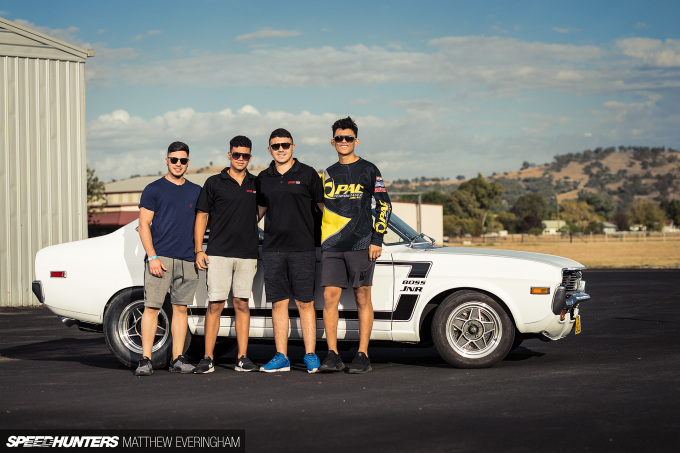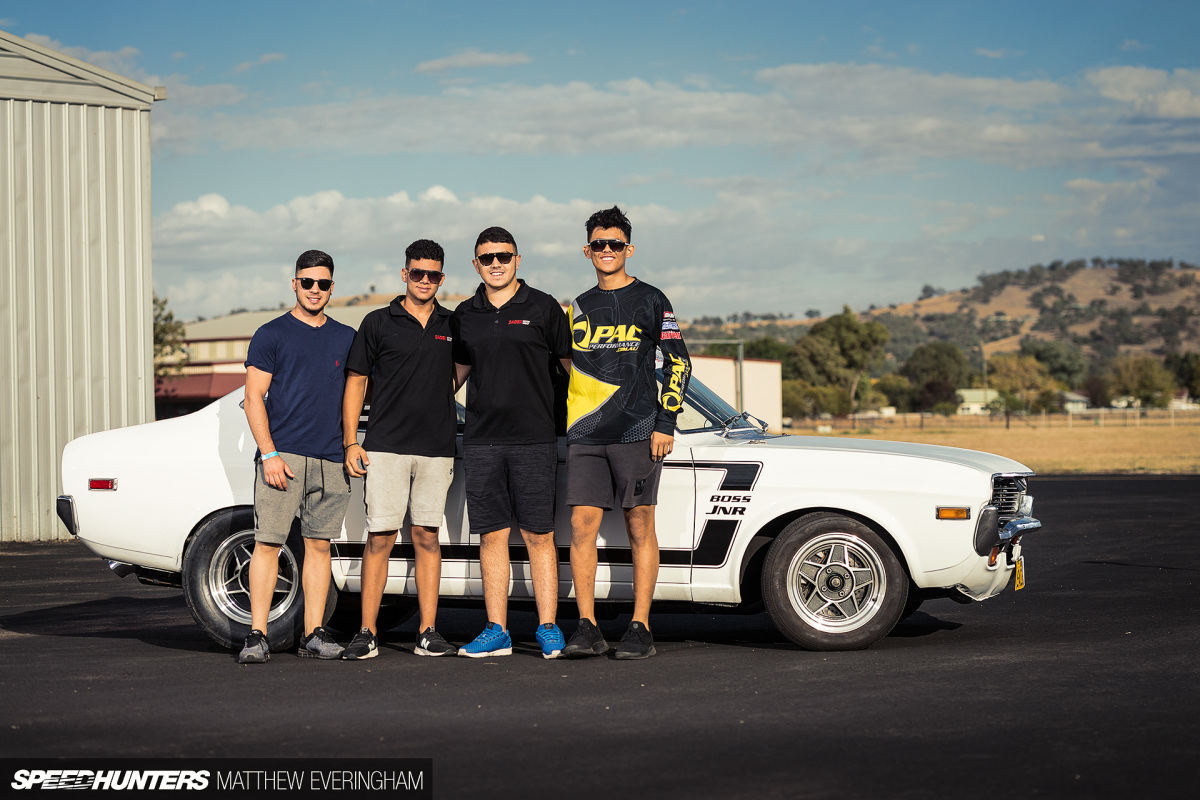 Since the first Drag Battle event at Cootamundra there had never been a rotary-powered entry that posed a serious threat for the front-runners, but that all changed in 2018. Jay Sadek, son of notable Sydney rotary racer Sam 'The Godfather' Sadek, entered his P-plated RX-4 and did his best to make up for a decade of 'brap-brap' absence at the pointy end of the field. Those who underestimated this savage PAC Performance build paid dearly for it.
Although the event primarily revolves around fast imports, some high-tech turbo V8 monsters and boosted Ford sixes made their way down the airstrip too.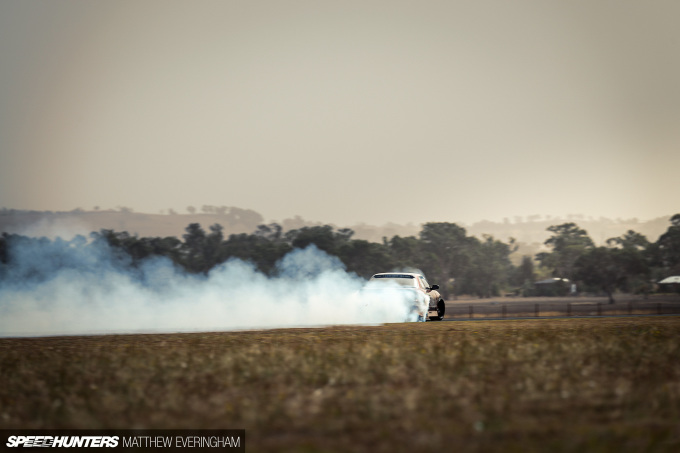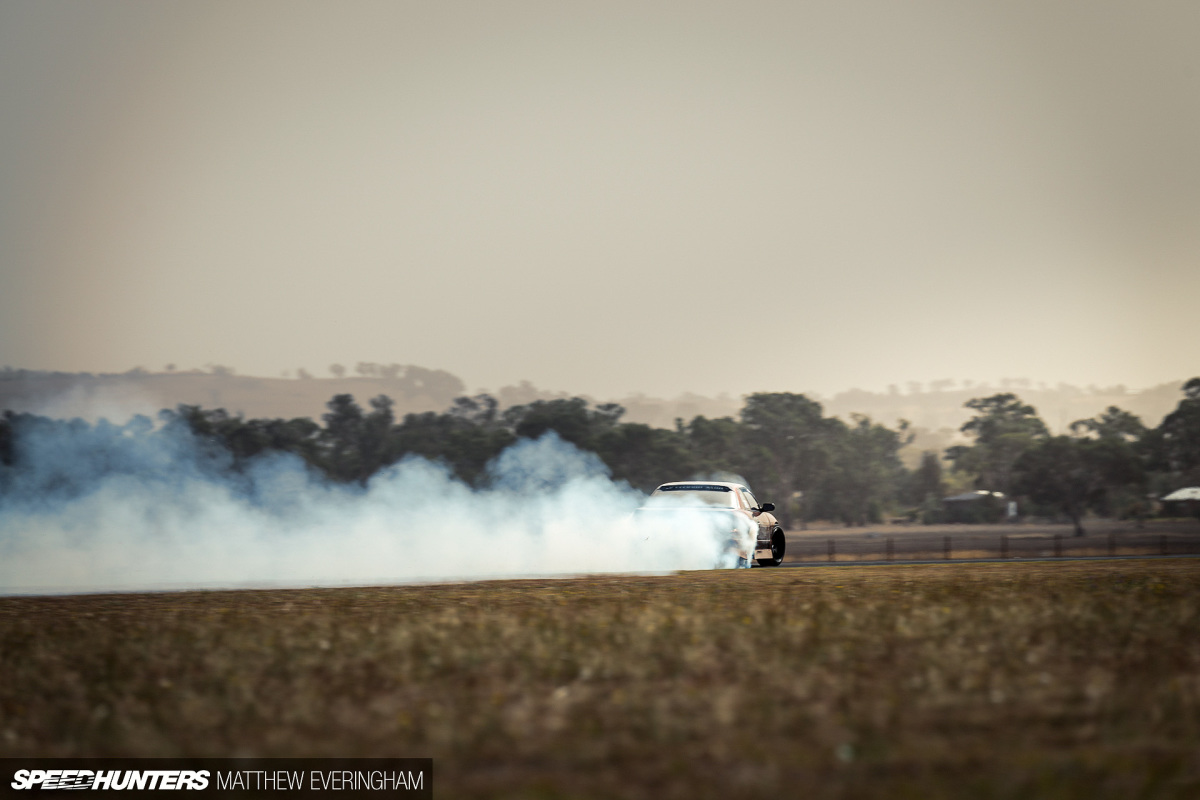 While the majority of entrants struggled to get their 1000hp to stick, their powerskids did prove to be a crowd favorite. Maybe there's room for another trophy here in future events?
On the off chance that I've piqued your interests in going fast, airport skids, or going fast whilst ripping airport skids, you're in luck. MotiveDVD's Drag Battle video is due to drop next week. Check back for that and a bonus gallery from the event.
Matthew Everingham
Instagram: matthew_everingham
matt@mattheweveringham.com