Not too long ago, at a local Cars and Coffee event, I noticed a small crowd milling about a clean, but visually par for the course Datsun 240Z. Curious, I went in for a closer look and was surprised to find not 'Nissan' but 'BMW' embossed on the valve cover.
Of all the motors I expected to see under the hood, an S38 lifted from an E24 M6 wasn't on the list.
Later that same day I discovered the 'CorrupttMustang', a chopped, bagged, twin-turbo Ferrari V8-powered Ford Mustang destined for SEMA 2018. Then, before bed, I read Matthew's walk through the isles of insanity at Meguiar's MotorEx, along with the comments that followed.
It was just before I fell asleep that all the automotive creativity I had seen during the course of the day cemented an idea in my mind: When it comes to automotive modification nothing is sacred.
Take for example the fact that there are not one, but two, Ferrari-powered drift cars running around road courses in North America. A few years ago such an idea would have been laughed off as both impossible and sacrilegious, and yet here we are. To make things even more exciting, those cars are just two of countless envelope-pushing projects from around the globe.
I've peppered this post with some of the crazier builds I've personally seen over the past year to further illustrate that currently no automotive idea is too wild.
Thanks to a combination of tools, talent, and widely accessible information, the impossible has become fairly possible. Or at least plausible enough to try.
If you've got the expendable resources, that is money or time (or more realistically a combination of the two), then you can set about creating whatever you can imagine. There's next to nothing standing in the way of the craziest automotive ideas.
Well, nothing except for the often overpowering voice of the purist automotive community.
Purists believe certain cars have prescribed uses and a set list of permissible modifications. X should never be that color; Y can only be so low; Z isn't meant for that type of racing. The list of purist don'ts seems to grow by the day, while the dos remain fixed.
If you're in the camp that believes there are rules to car modification (outside of race series specification, of course) then you might want to consider letting that notion go. If that's too much to ask, then perhaps entertain being a little less vocal about your grievances.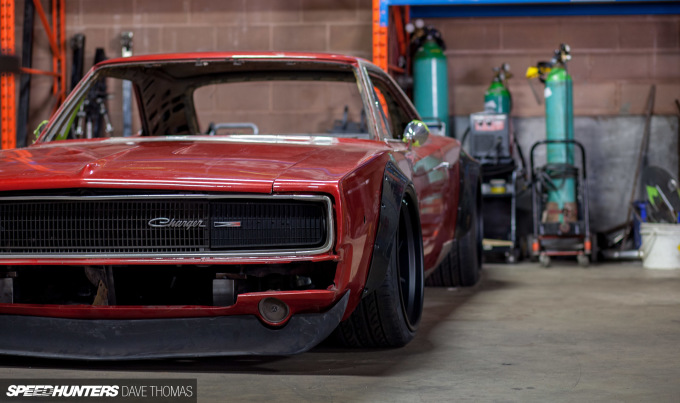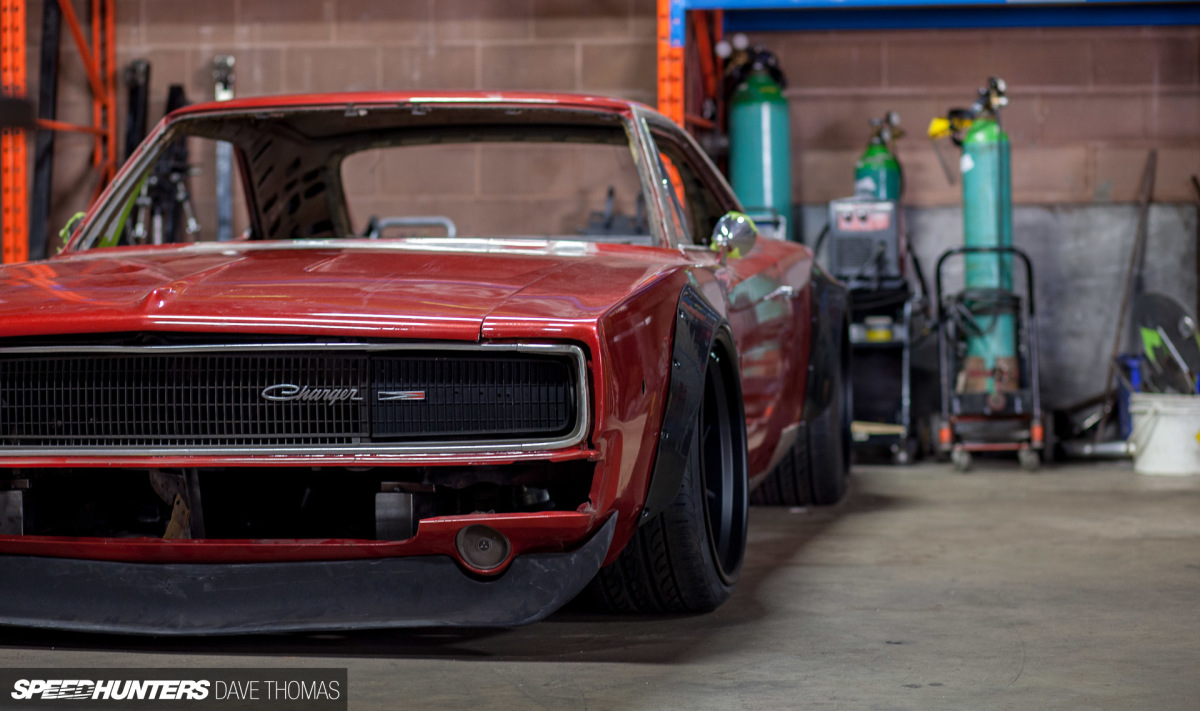 Don't worry, this isn't another millennial 'respect all builds' rant. That is not what I'm driving at.
I don't think anyone has to respect all builds; each of us has different tastes and if it's not well built then by all means critique the execution. But don't tear down the idea.
Taking something and making it your own is the basis of hot rodding. Too much tire to Mr. Jones is not enough for Mr. Smith. Unbecoming camber to Jack is a wheel-fitting means to an end to Jill. The ideal motor for Tom is nothing but a paperweight to his friends Dick and Harry.
Everyone connects to cars differently and a platform one person regards as near perfect is simply a blank canvas to another, ready to be painted in any style imaginable.
This freedom to do anything is a good thing.
We're long past operating within manufacturer's specifications, and challenging someone else's idea of perfect has led to several customization practices that are commonplace today.
Chopped tops, flared fenders, forced induction as a replacement for displacement, wheelie bars on front-wheel drive cars (heck FWD drag cars period), outrageous aero on everything. All of the aforementioned are ideas that came from those willing to challenge established norms.
More often than not the most interesting builds come from those who color outside the lines.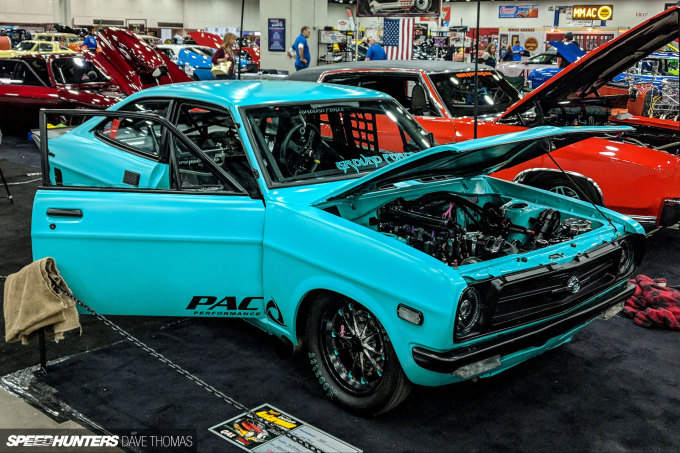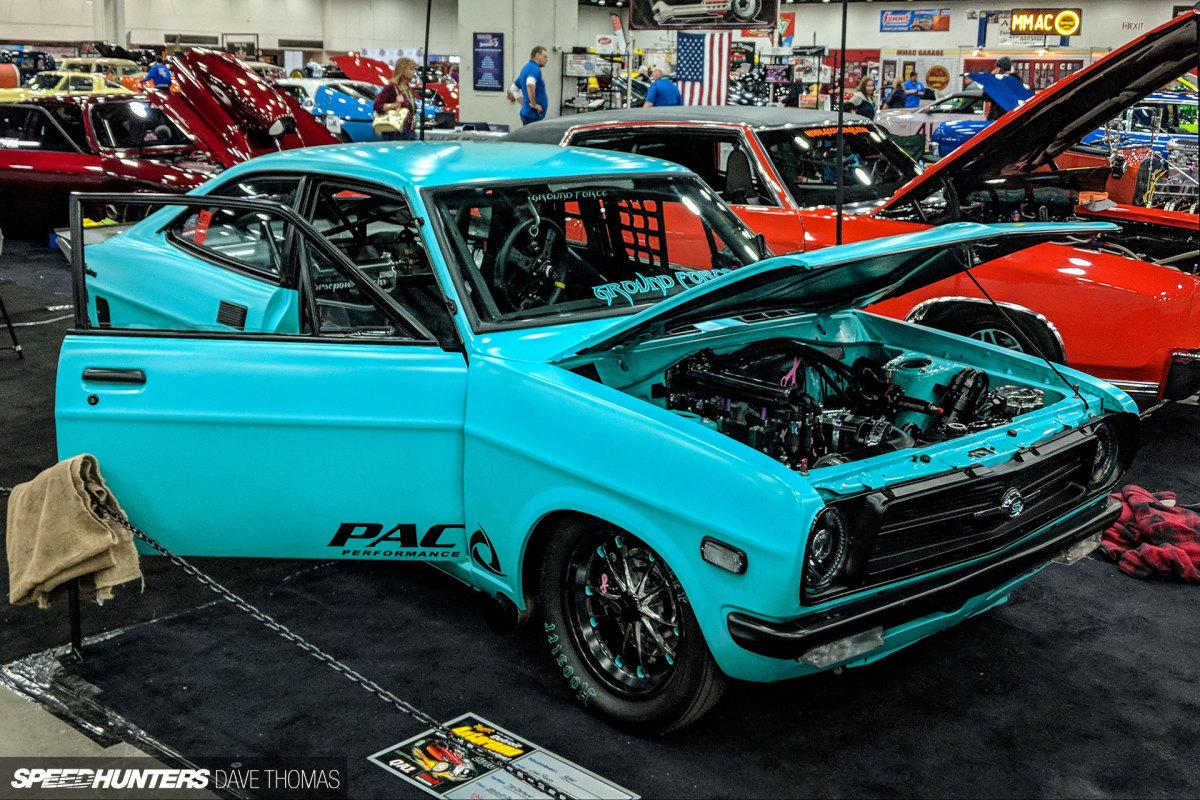 Sure, there are cars that wind up resembling little more than haphazard mechanical scribbles when complete, but those last two scribbles could be the catalyst to a forthcoming masterpiece.
As an enthusiast who likes a little bit of everything, I absolutely love where we're at now and wouldn't dare change a thing.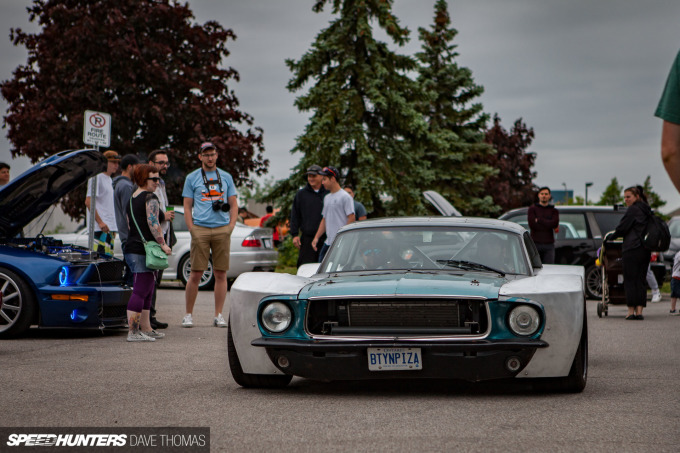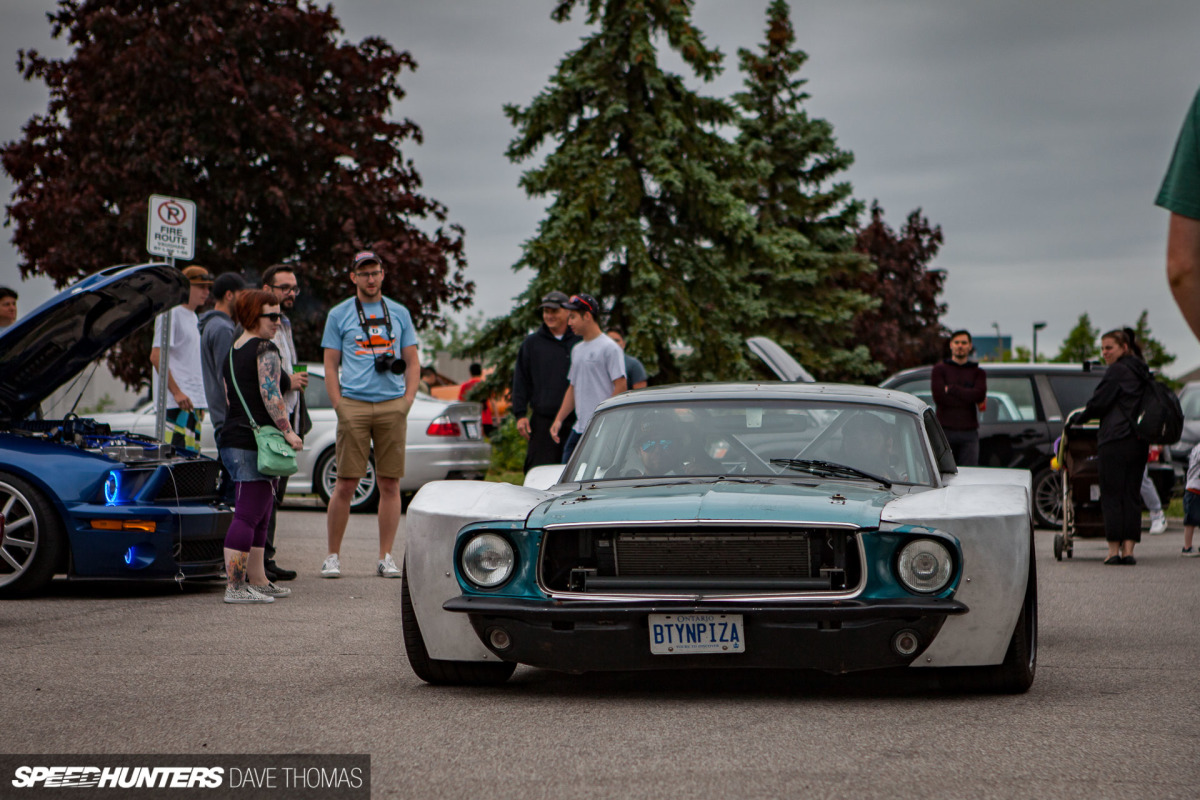 The more boundaries that come down the better. The more motors that cross manufacturer lines in the sand the better. And quite frankly, the more builds that leave me flat out puzzled the better.
In a car wold where nothing is sacred and purists don't exist, what would you build?
Note: For the TL;DR crowd: The Mini is powered by a small block V8; the black car is a Mazdaspeed3; the Triumph was one step away from the scrapper before the EV conversion; the Charger isn't numbers matching; it's a 1JZ; yes it runs; that is indeed a rotary engine; the Mustang was based on a C5 chassis.
Dave Thomas
Instagram: stanceiseverythingcom