Image Overload
By the time you reach the end of this post you will have seen a total of 333 images from this year's Wekfest Japan event.
That's something not only testament to the high quality of cars that are being built these days in Japan, but also the extended coverage we've given this annual gathering at the Port Messe convention center in Nagoya – something you guys have always asked for. And with that said, let's take a look at my final selection of standout cars from the show.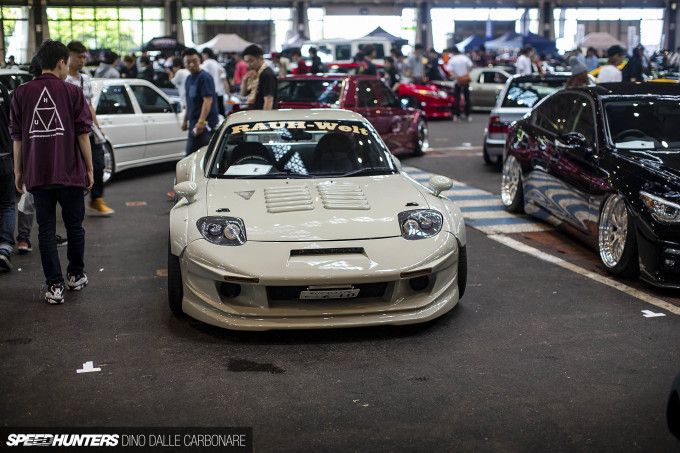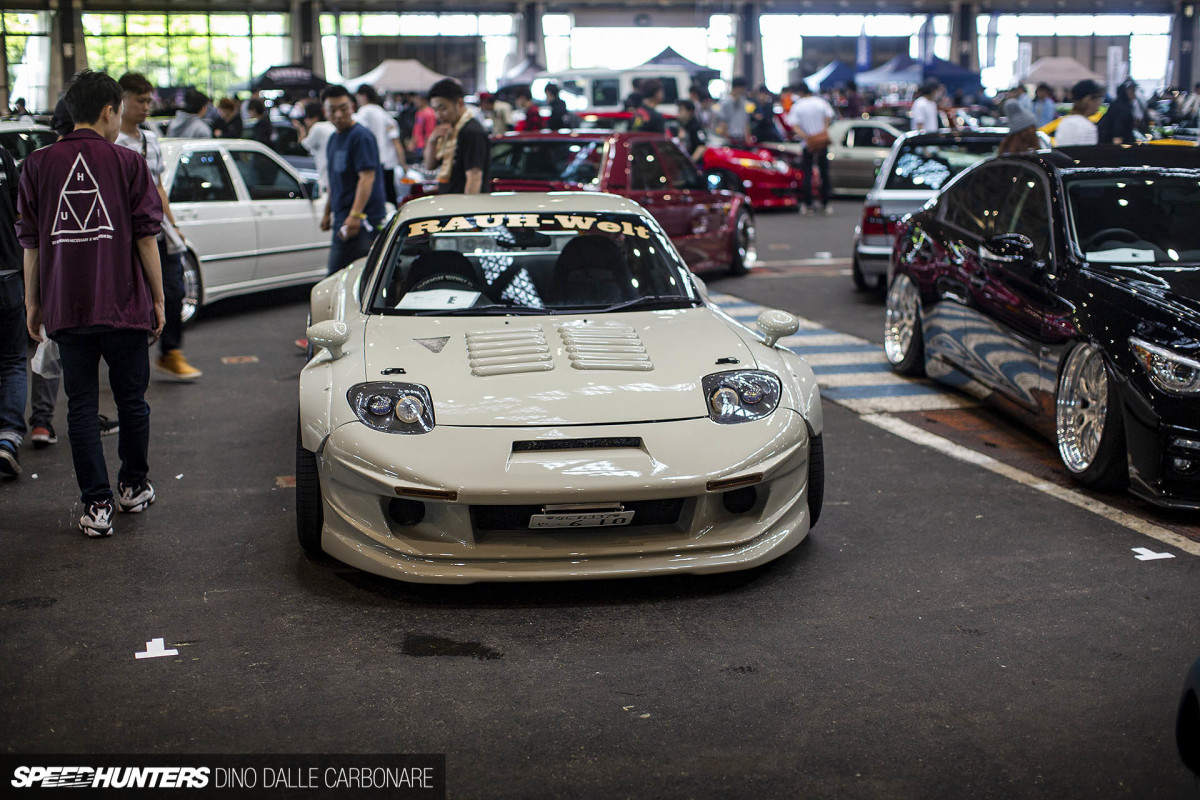 If anyone asked me what state I think Japan's automotive performance and styling scene is in right now, I'd say that it's the best it's been for a very long time.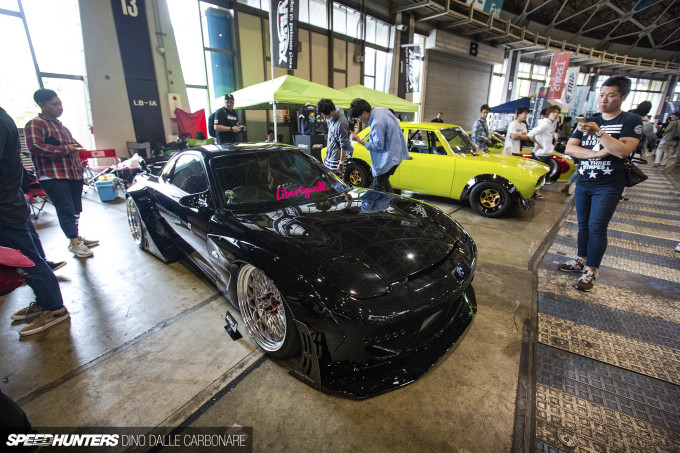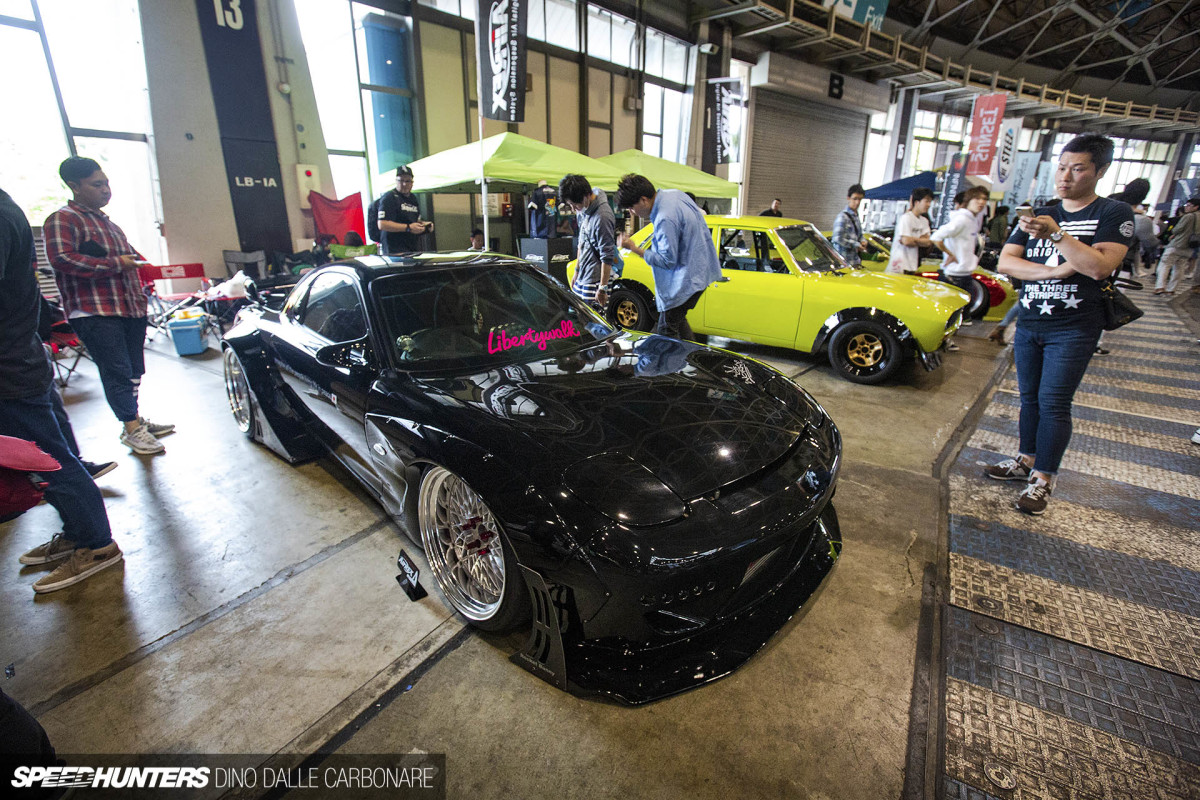 There's fierce competition between owners, and they're pushing their trusted tuners to do the same when it comes to building cars.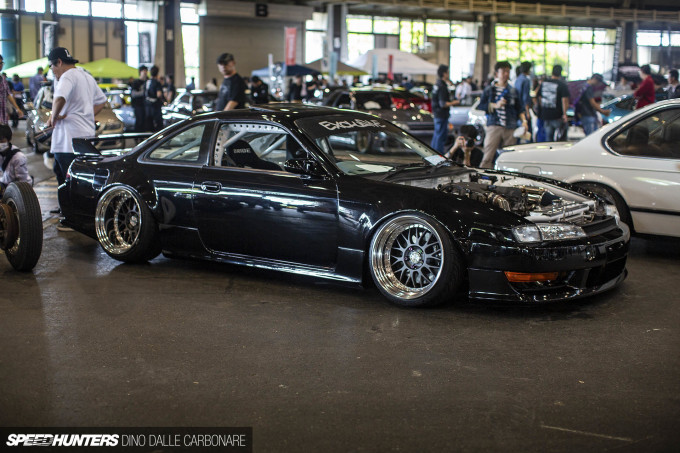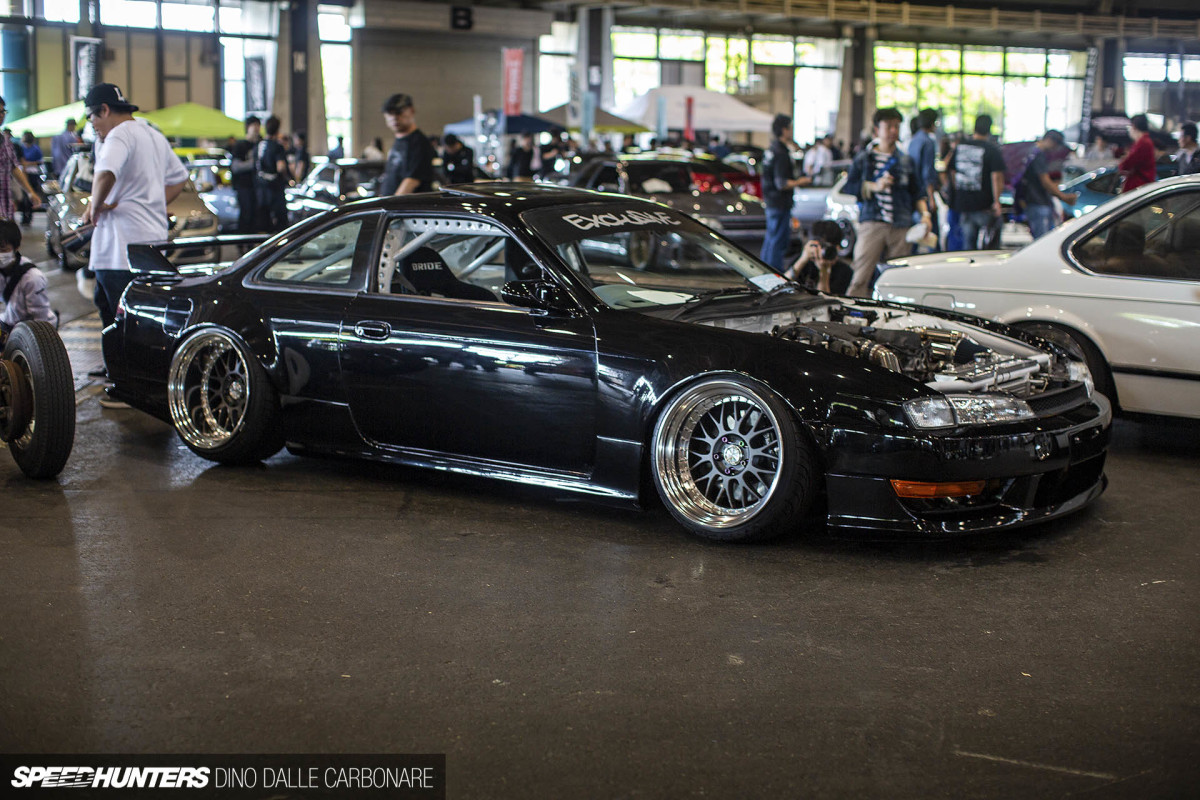 Japan looks to the West, the West looks to Japan. It's a nice cycle, and one that continues to be the catalyst for sparking waves of creativity.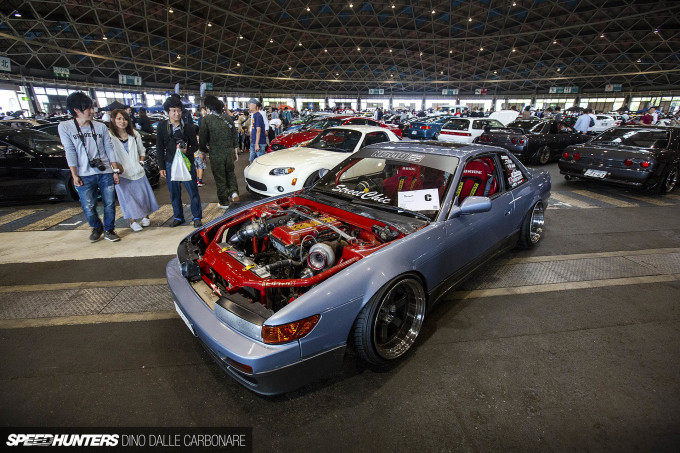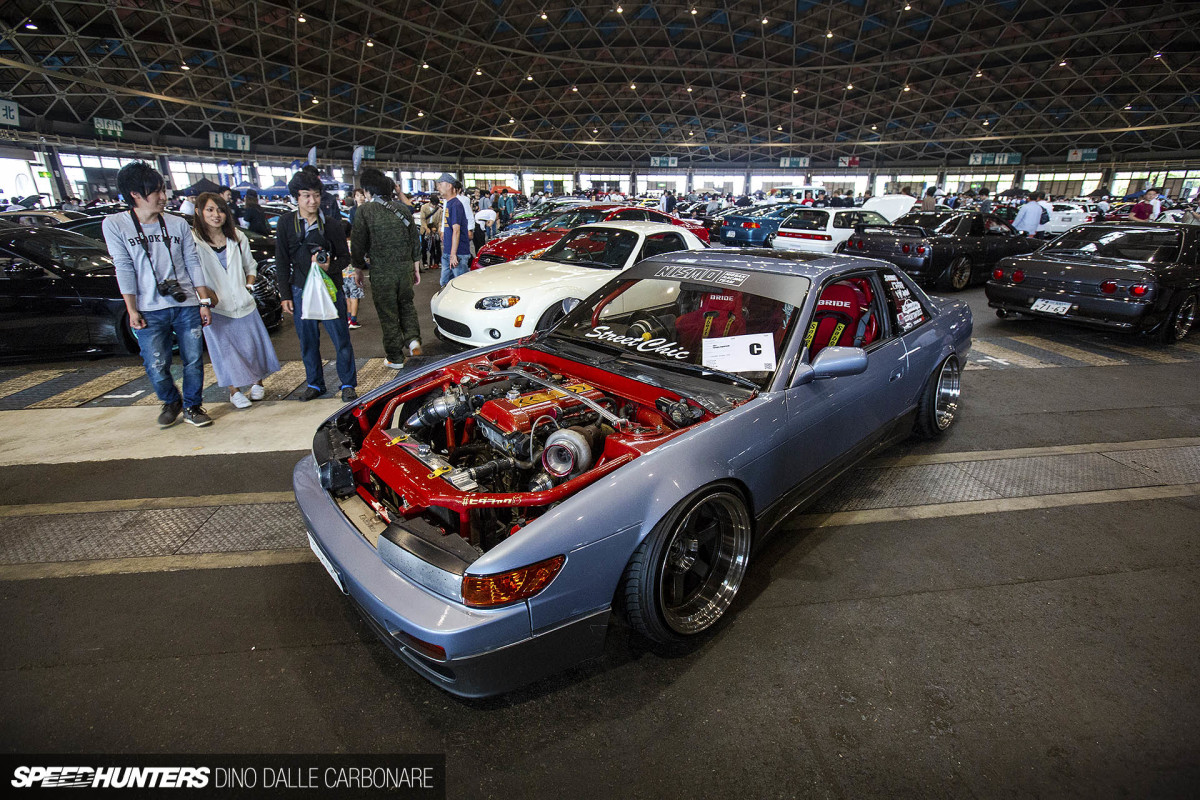 One thing I'm enjoying seeing is the way Japan's old-fashioned tuning approach is slowly adapting to a new wave of technology. I always rave on about it when I visit Australia or the US and see parts development taken to a level not often seen in the established domestic brands.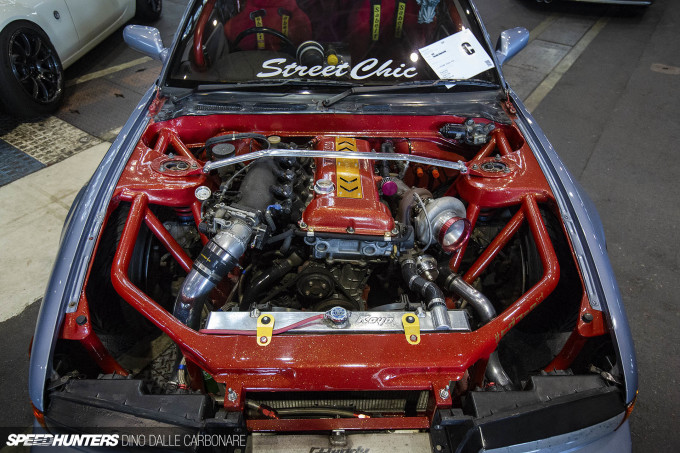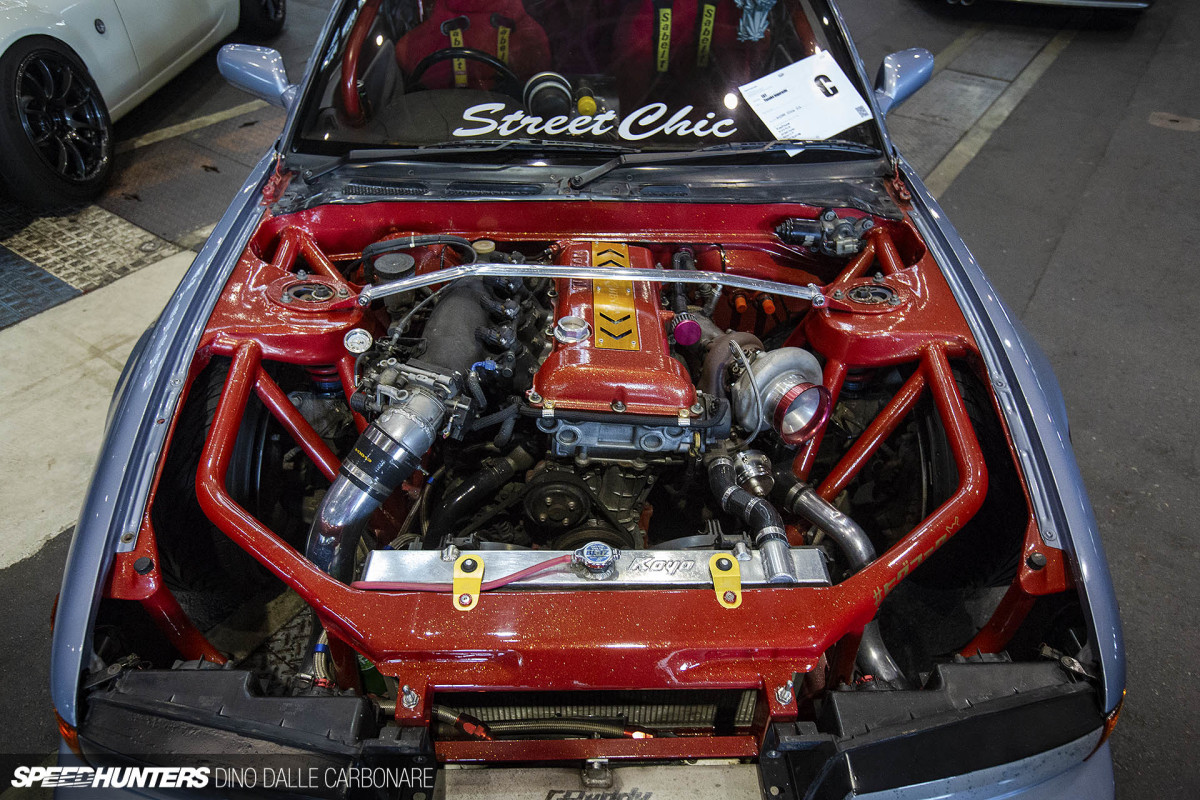 While the big names are almost fearful of moving away from their proven and trusted ways of doing things – not to mention brand loyalty with parts suppliers – smaller Japanese tuners have taken notice. You get the feeling there's less fear of experimentation now, something you even see in builds at shows like this.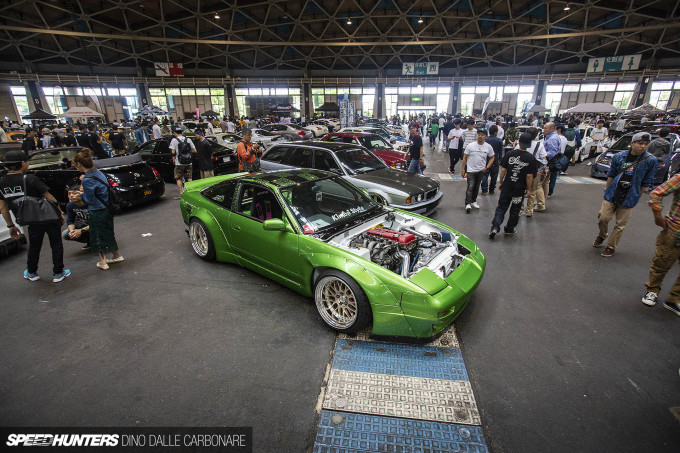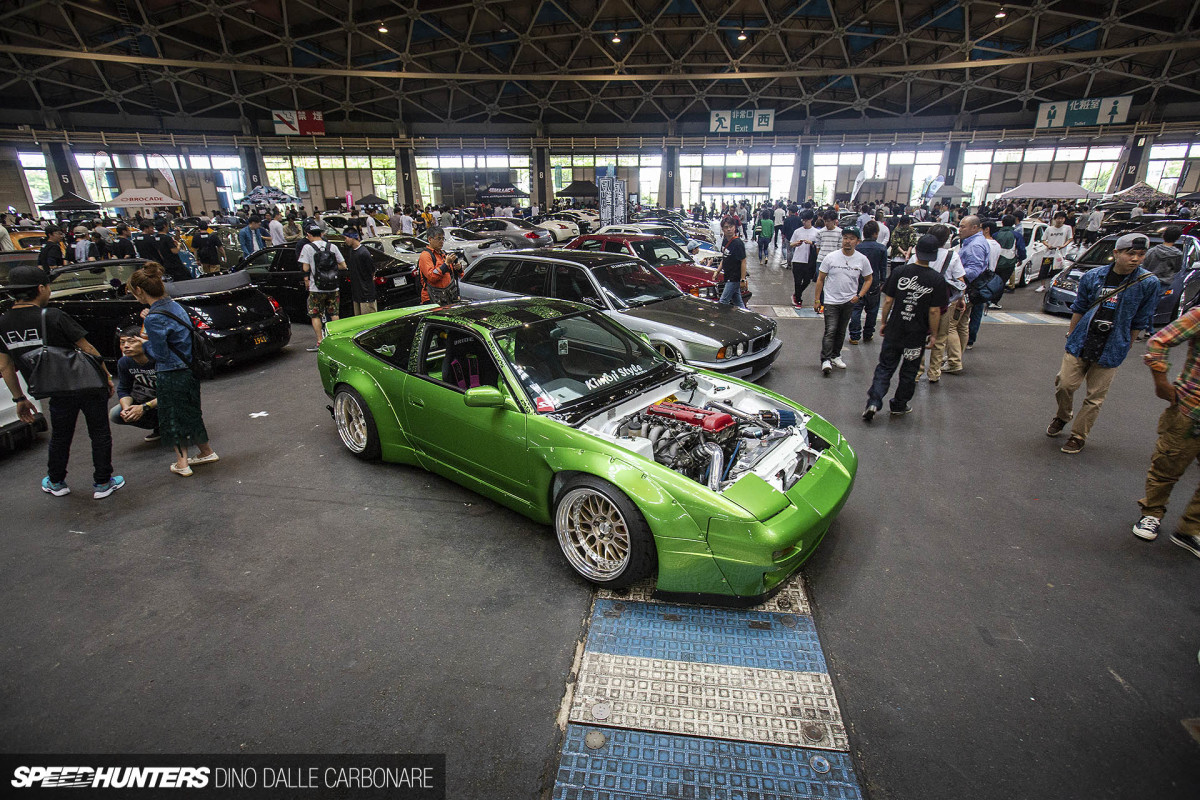 At the end of the day, if you want to really make a statement you need to do things differently. That need to impress was everywhere at Wekfest, served up with plenty of variety.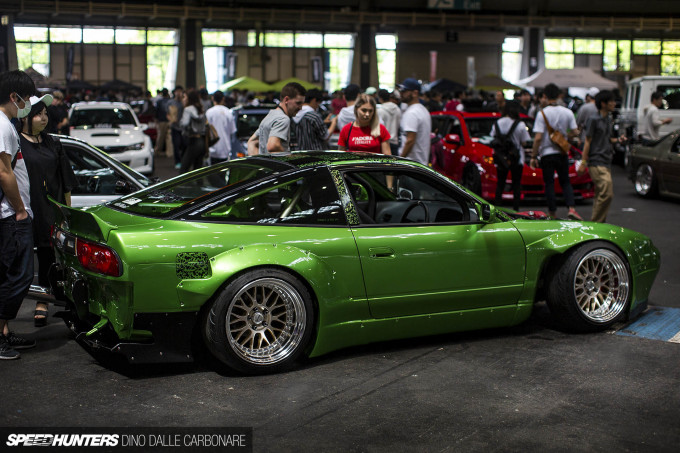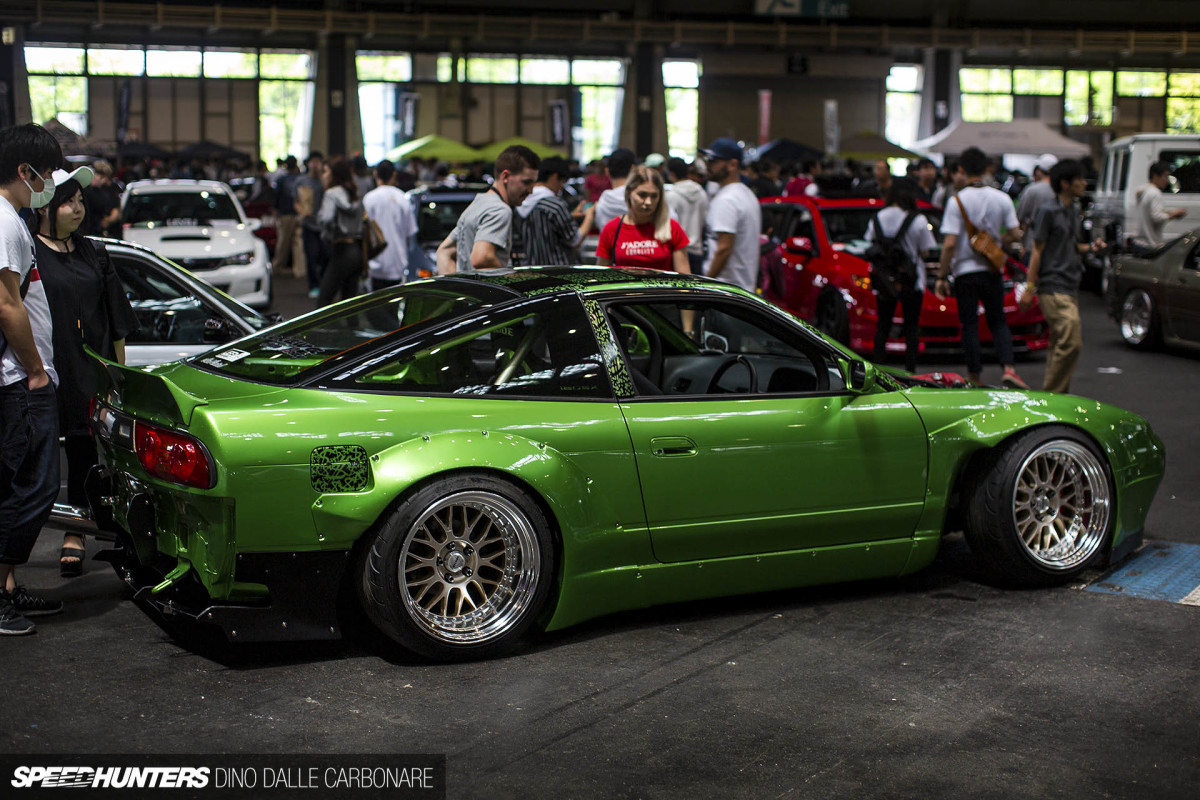 Even the familiar had a certain level of freshness. Here's proof that a Rocket Bunny 180SX can stand out when done differently.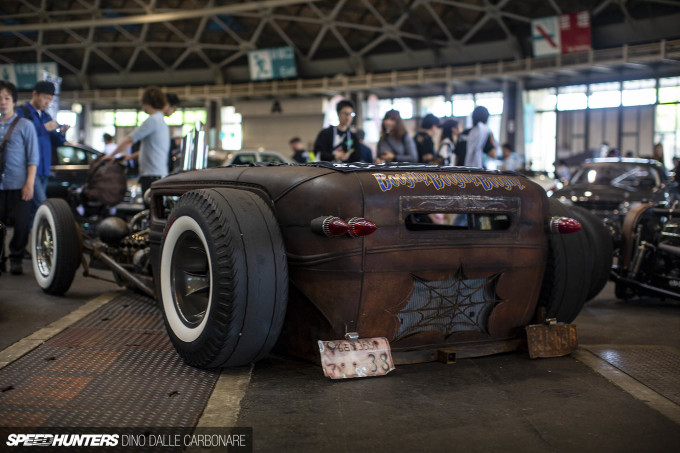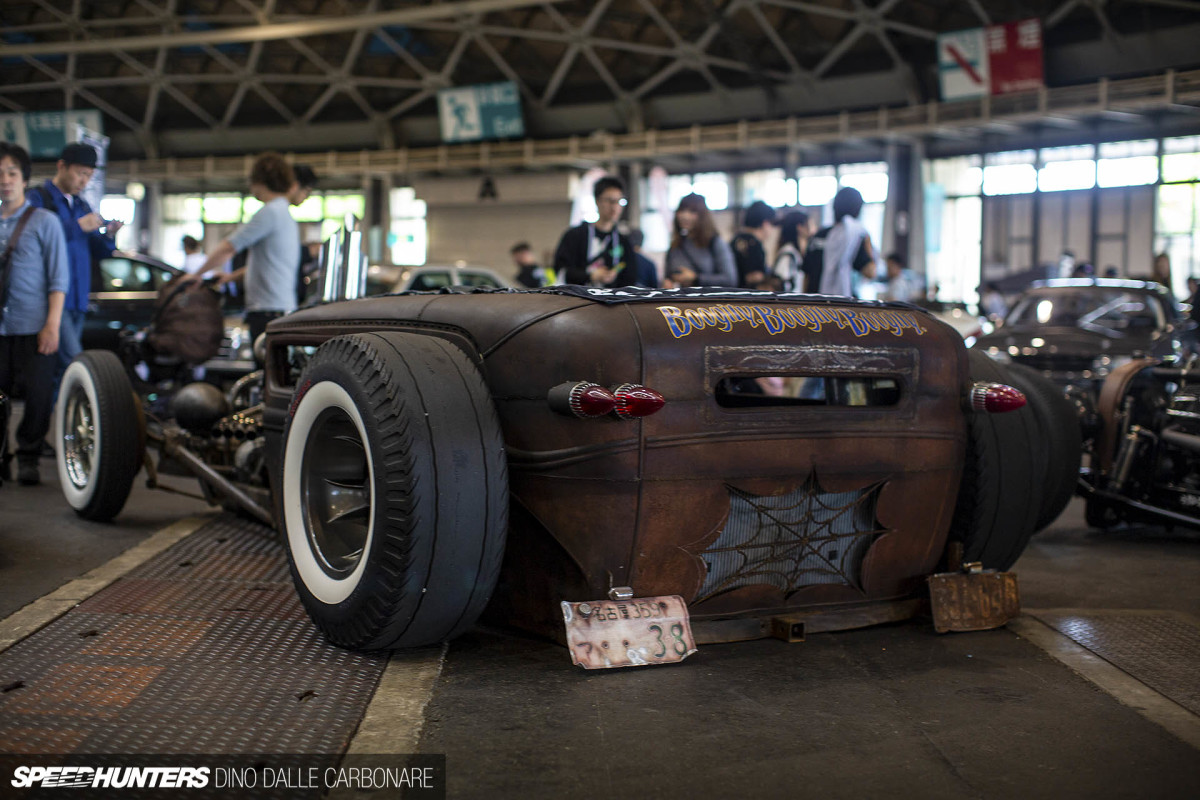 A dropped and chopped hot rod might be the last sort of car you'd expect to find at Wekfest, but Nagoya is a melting pot of vehicle customization so it's nice to see different builds like this one included.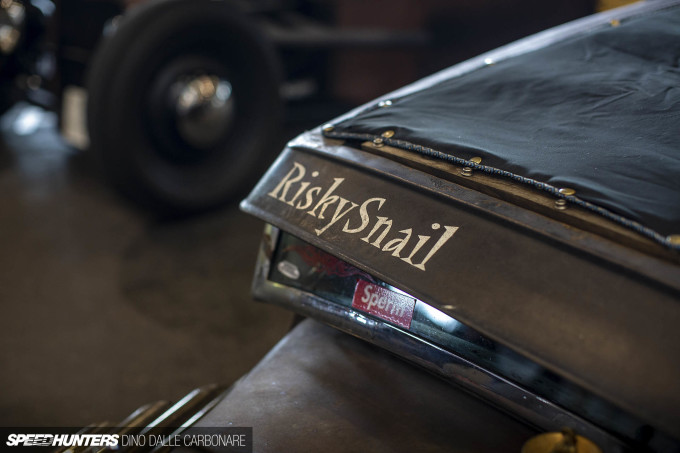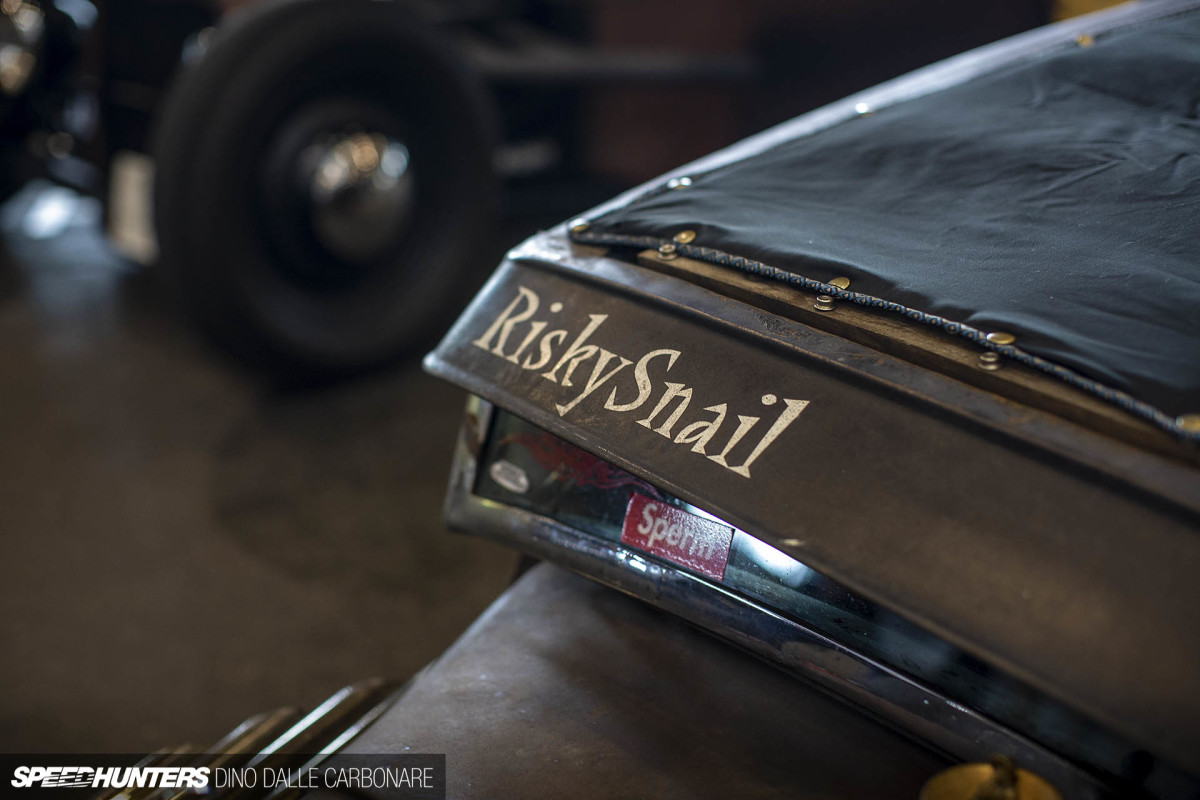 We've got the Mooneyes Street Car Nationals coming up this weekend, so stay tuned for coverage of that.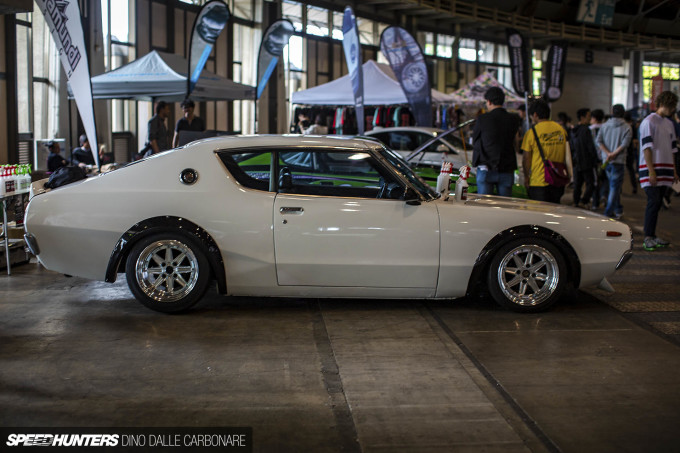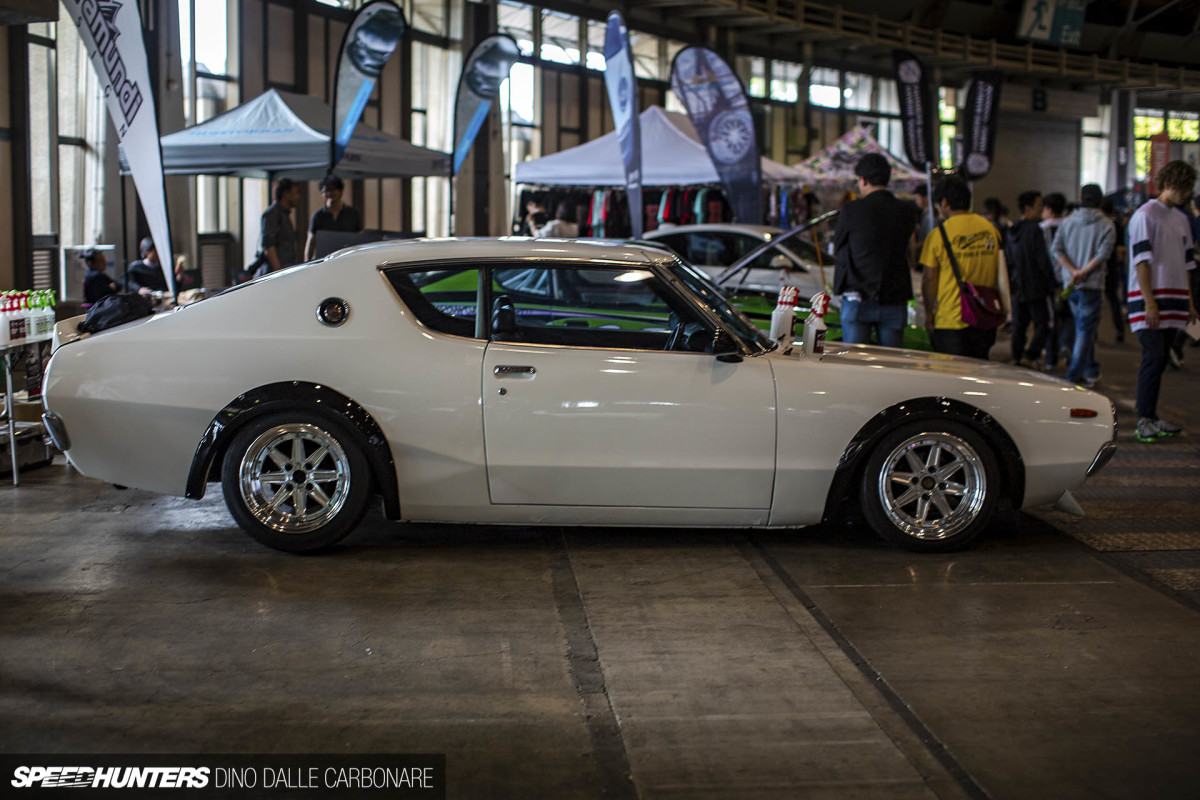 Thus far we haven't seen much in the way of a kyusha presence at Wekfest, but I was saving cars like this Kenmeri on Barramundi wheels for this final post.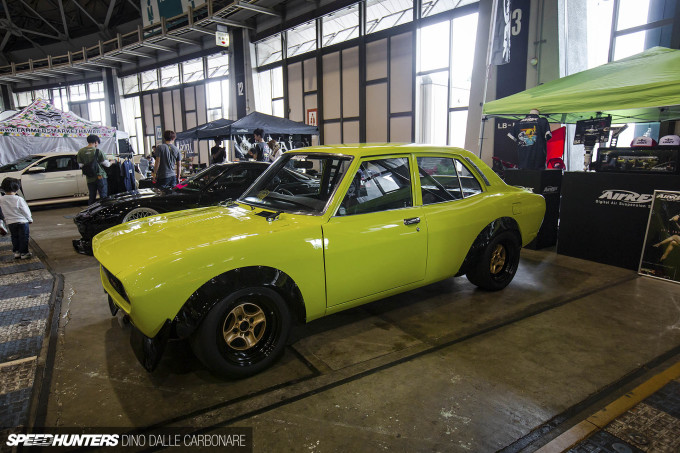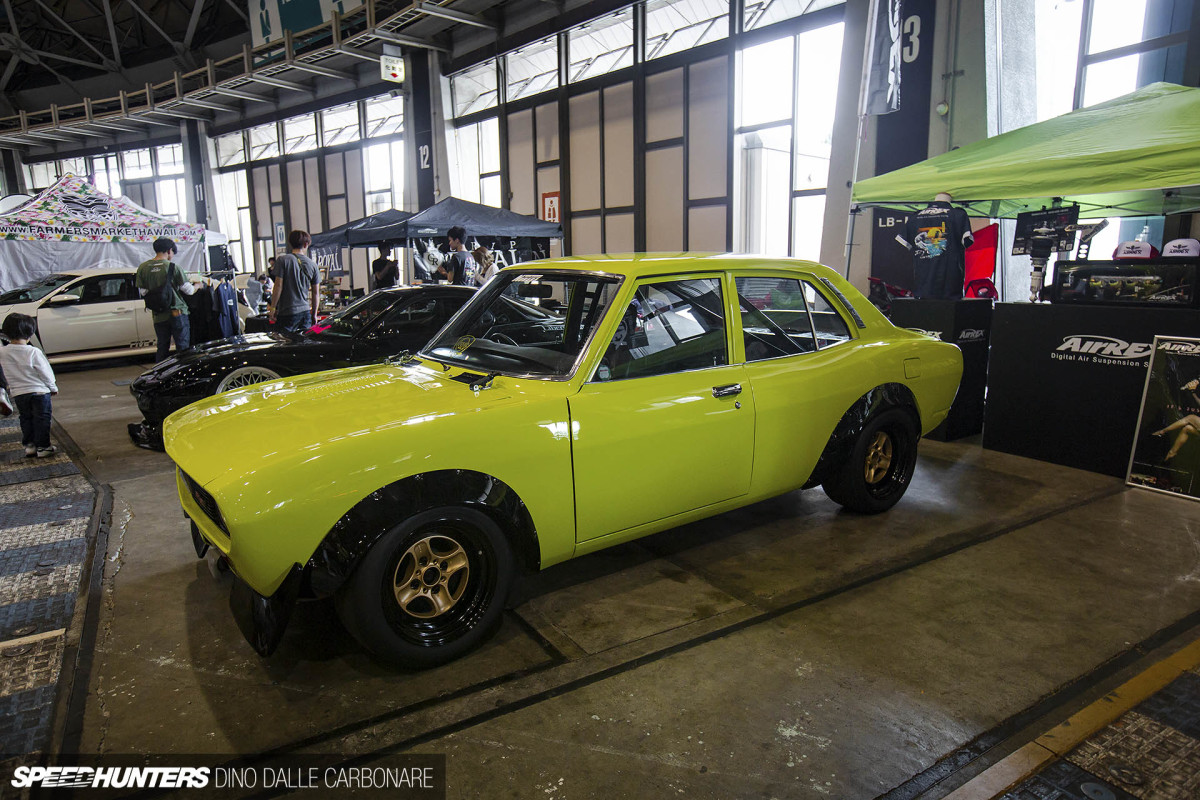 Racing Paddock Miyoshi unveiled their latest build, a RX-2 sporting works fenders. The little '70s Mazda sedan-turned-coupe was sitting on Work Equip 40 wheels, but because the outer rim section was painted black they play funny games with your eyes. Every time I looked at the car it seemed as though it was running tiny vintage rims wrapped in massive drag slicks.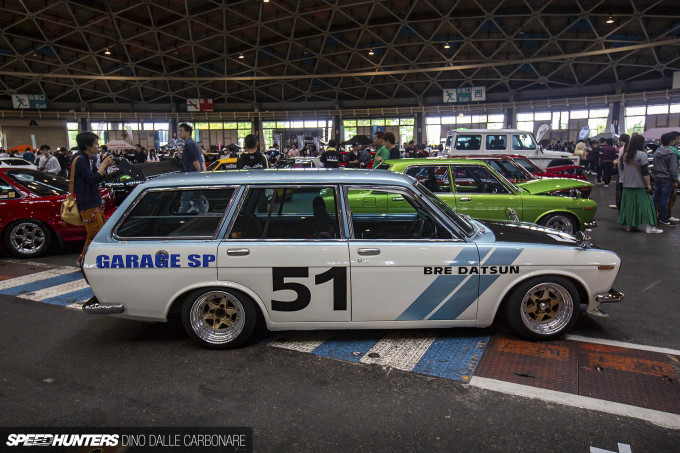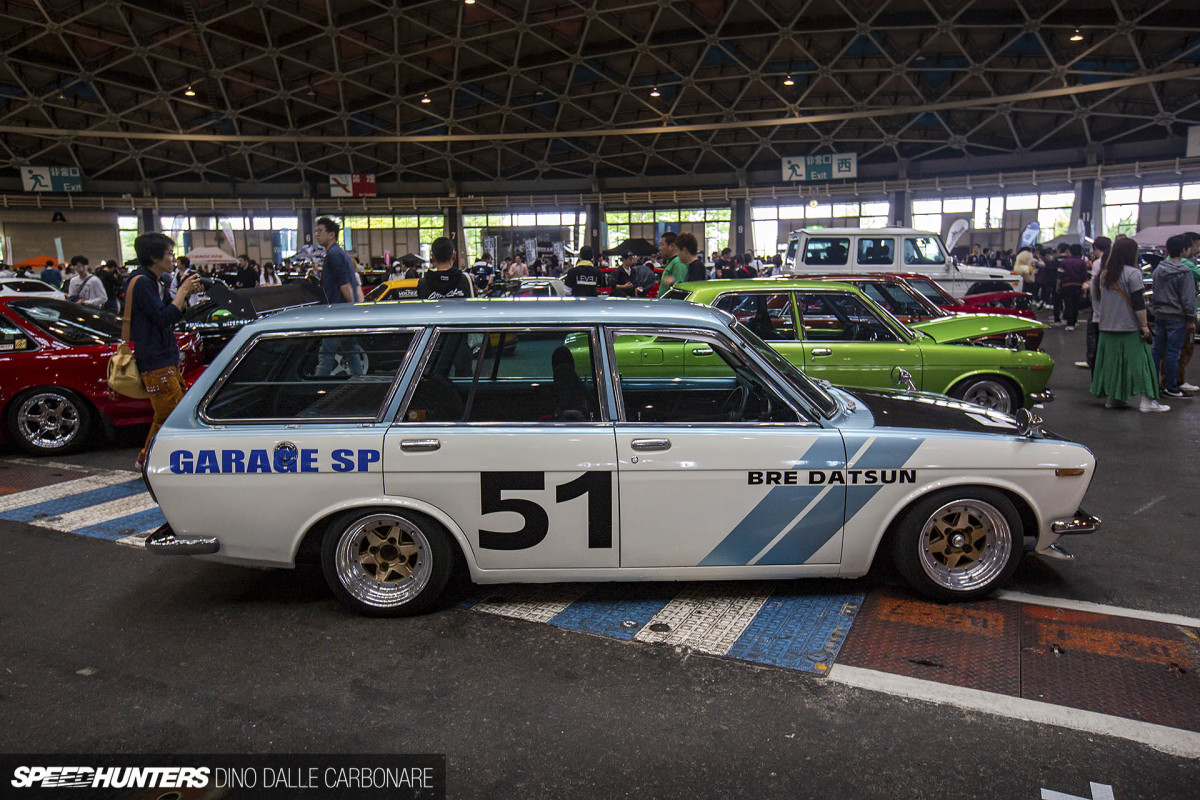 There's always a solid Datsun 510 presence at Wekfest Japan, and I really dug this BRE-inspired wagon from Garage SP.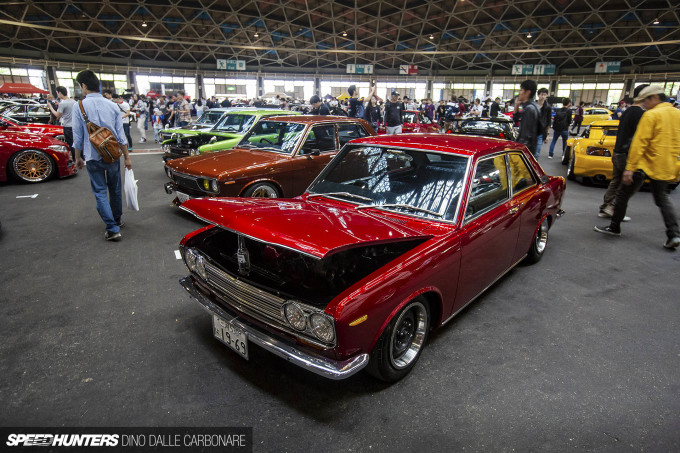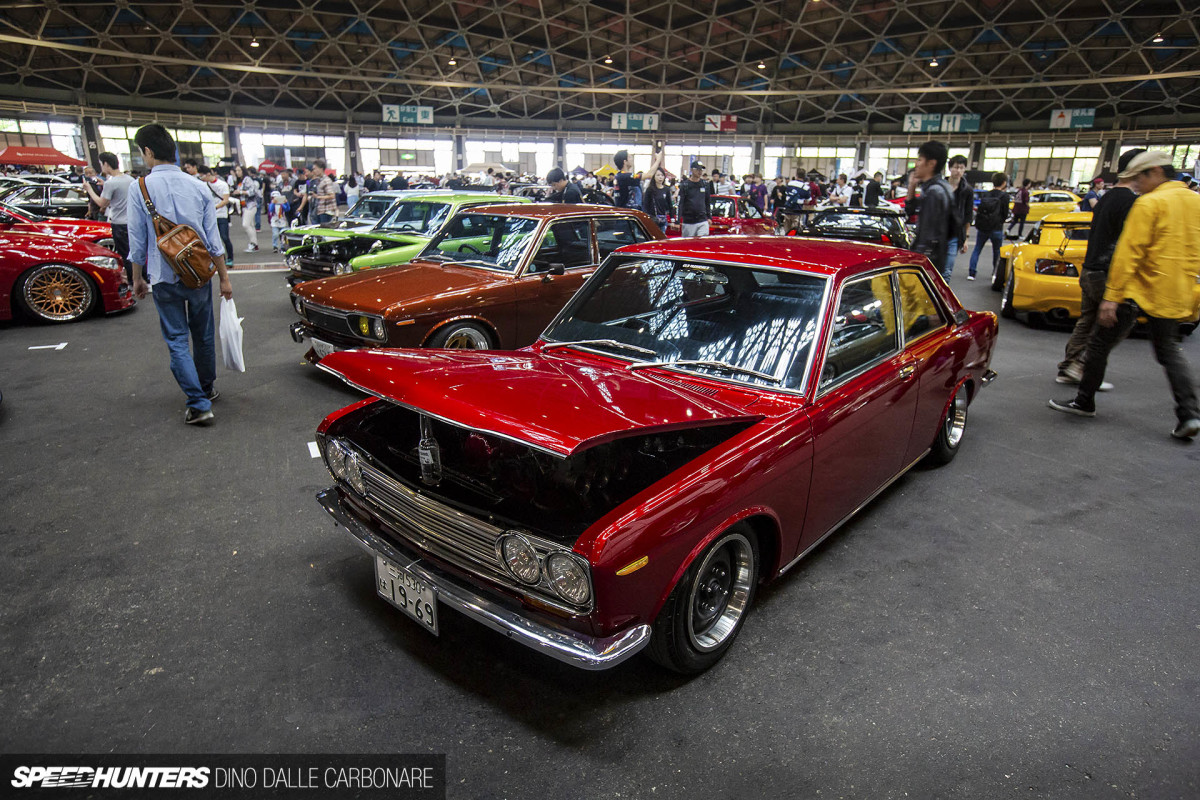 The sedan and coupes next to it were also pretty cool.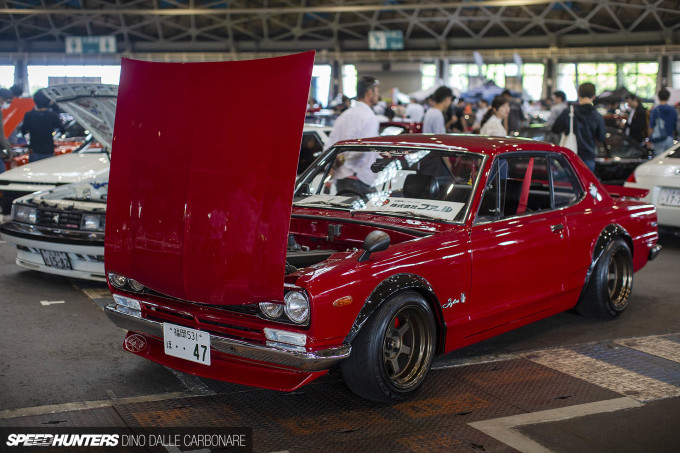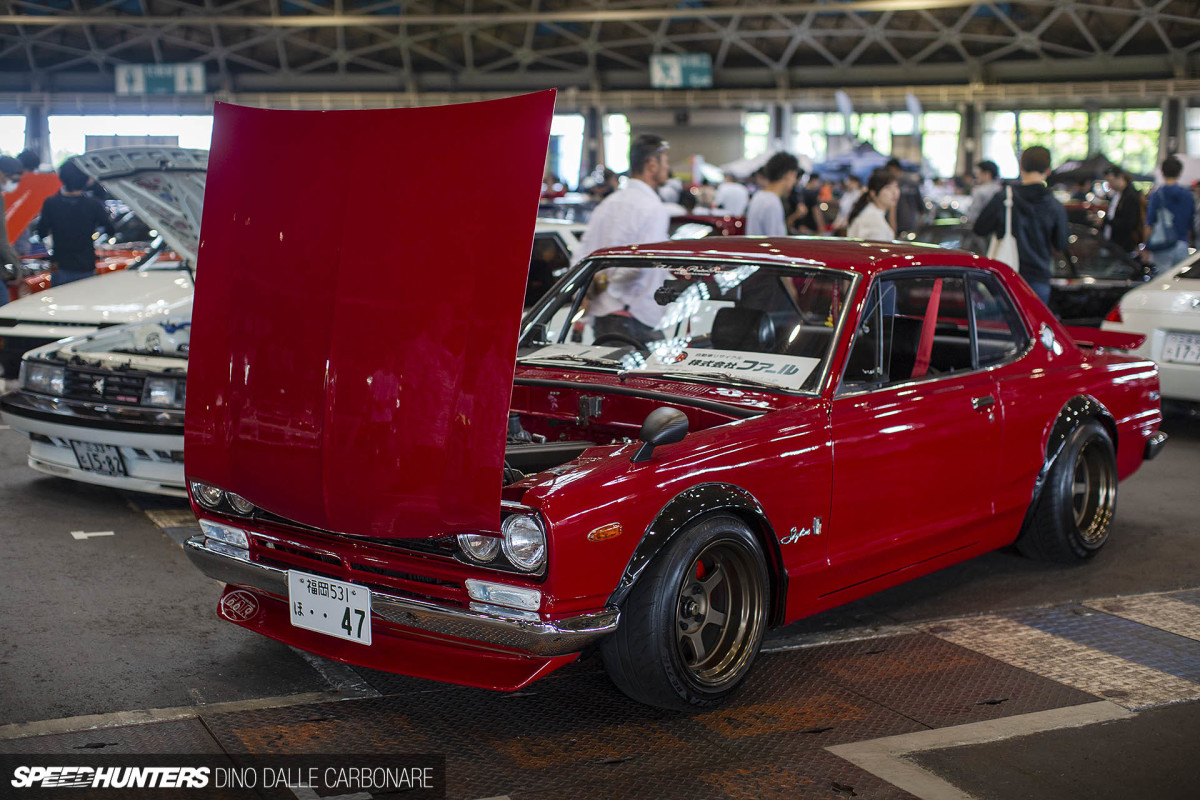 It's almost impossible to hit up a car event in Japan these days and not find a Hakosuka of some sort. This is no GT-R, but it is a pretty nicely executed replica. At least as far as the exterior is concerned…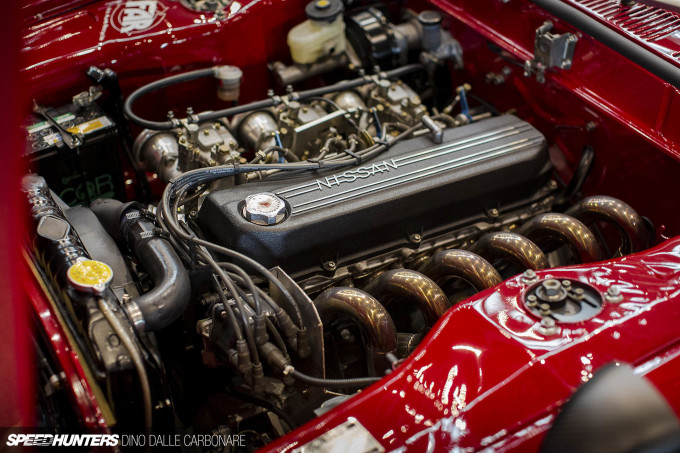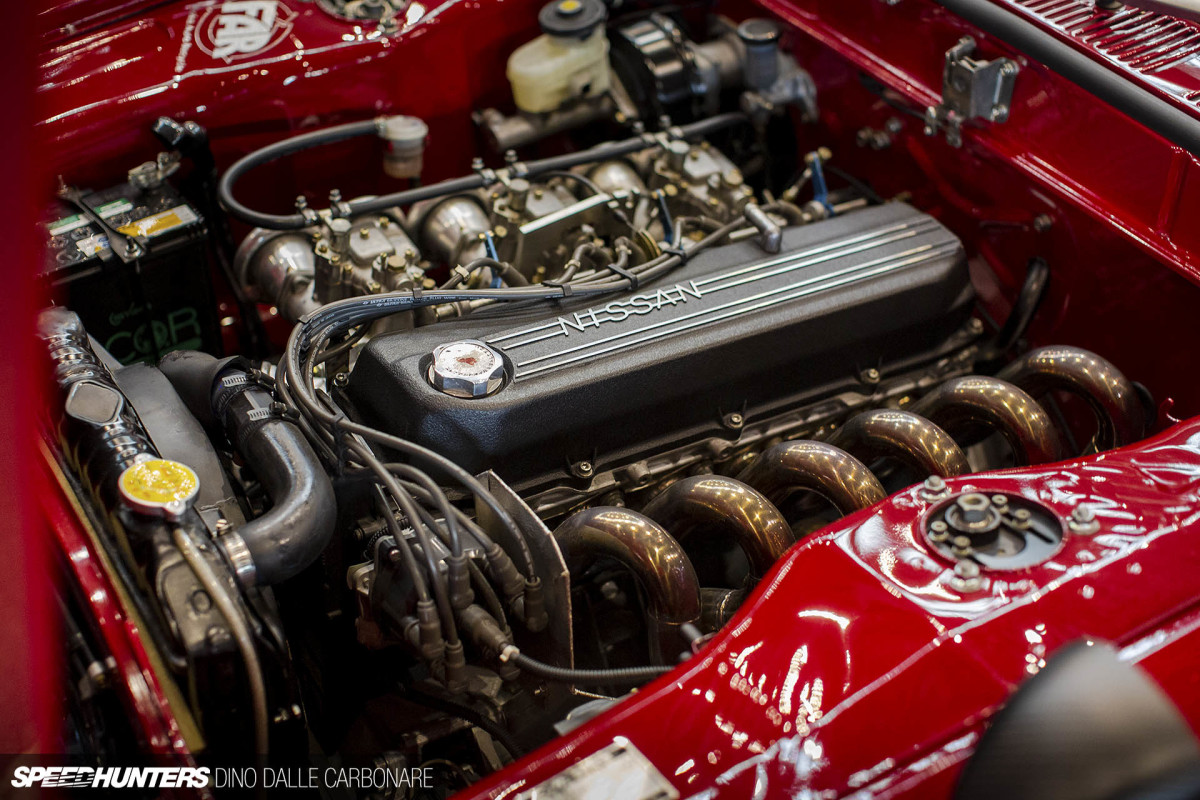 Looking under the hood I did a double take. I was expecting to find the usual L-series that powers so many Nissans from the '70s, but this one is different – the L28 runs a Nissan Motorsports (pre-Nismo) cross-flow cylinder head. Nissan created and sold this head for those that took their L-series-powered cars racing, its high-flow intake and exhaust design boosting power output. It was also called the rally head and came out in 1971, first being used on L24s. This head cover, however, seems to have a slightly different design, so it's possibly a recast.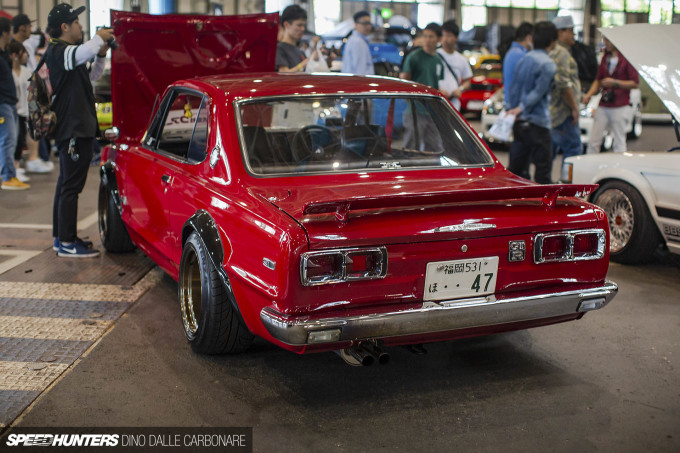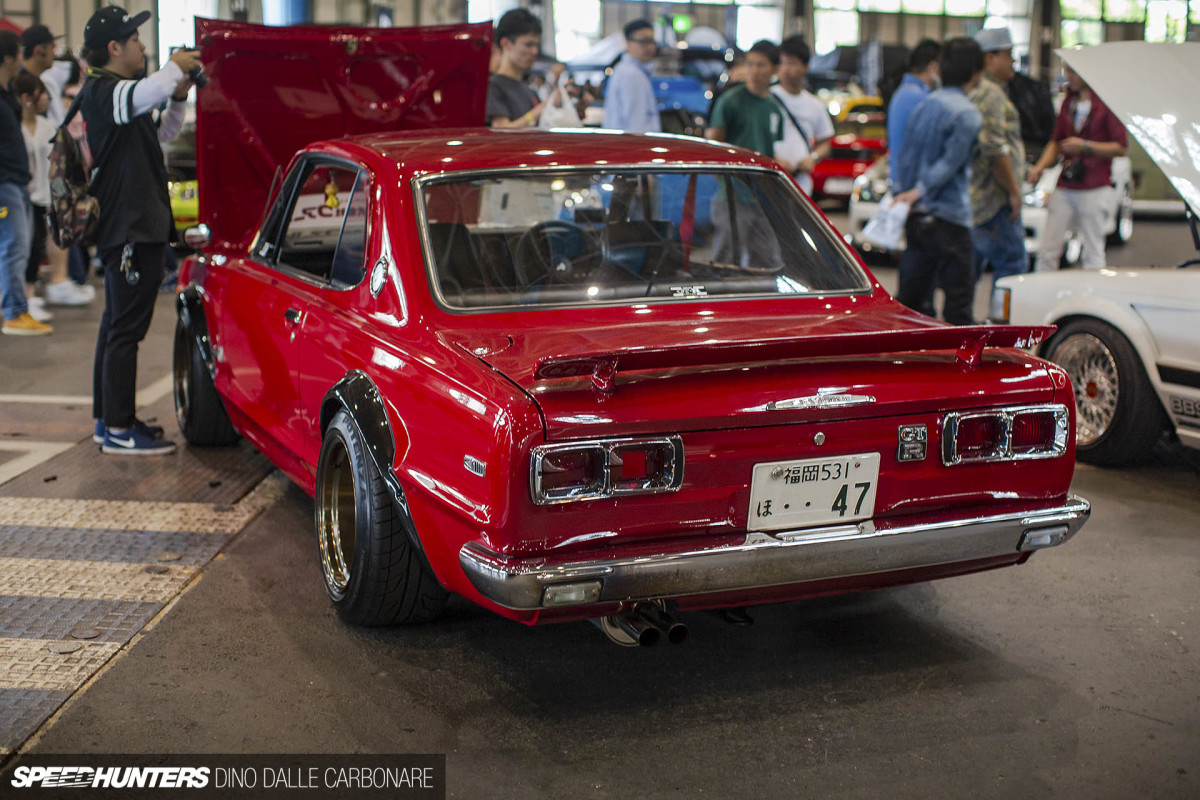 Either way, it makes this Hakosuka from Fukuoka even cooler. There aren't  too many of these rare heads around these days, and when they do come up for sale they swap hands for around US$10,000.
Hachiroku Love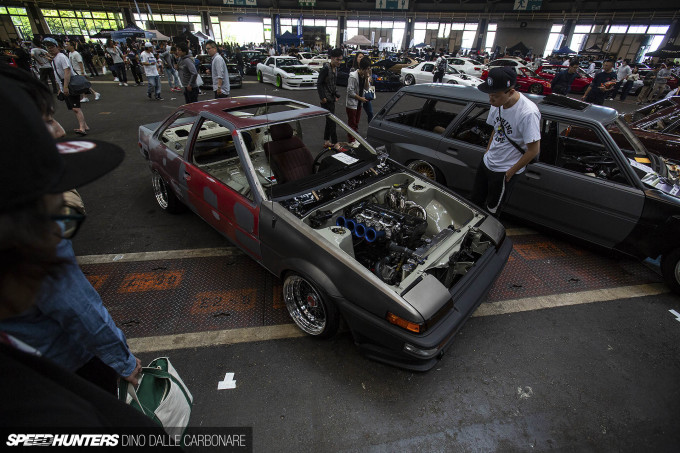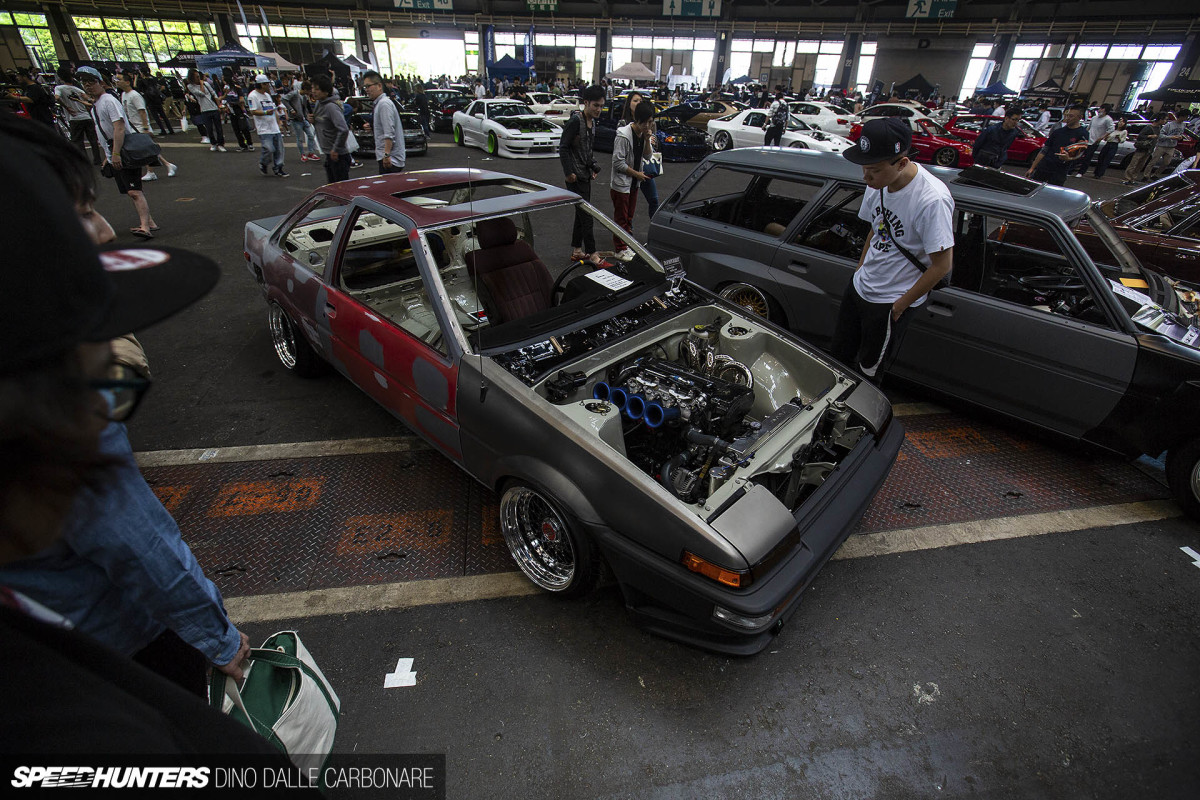 I've saved all standout AE86s at Wekfest for this final post, and we'll kick off with this left-hand drive Dopeforest build.
It's quite common at car shows to see pristine cars with unfinished or totally empty engine bays, but this 86 flips the script. To me, this is doing things the right way around.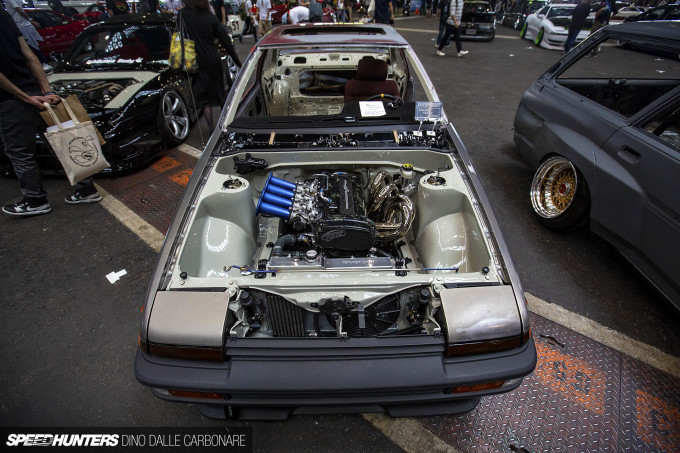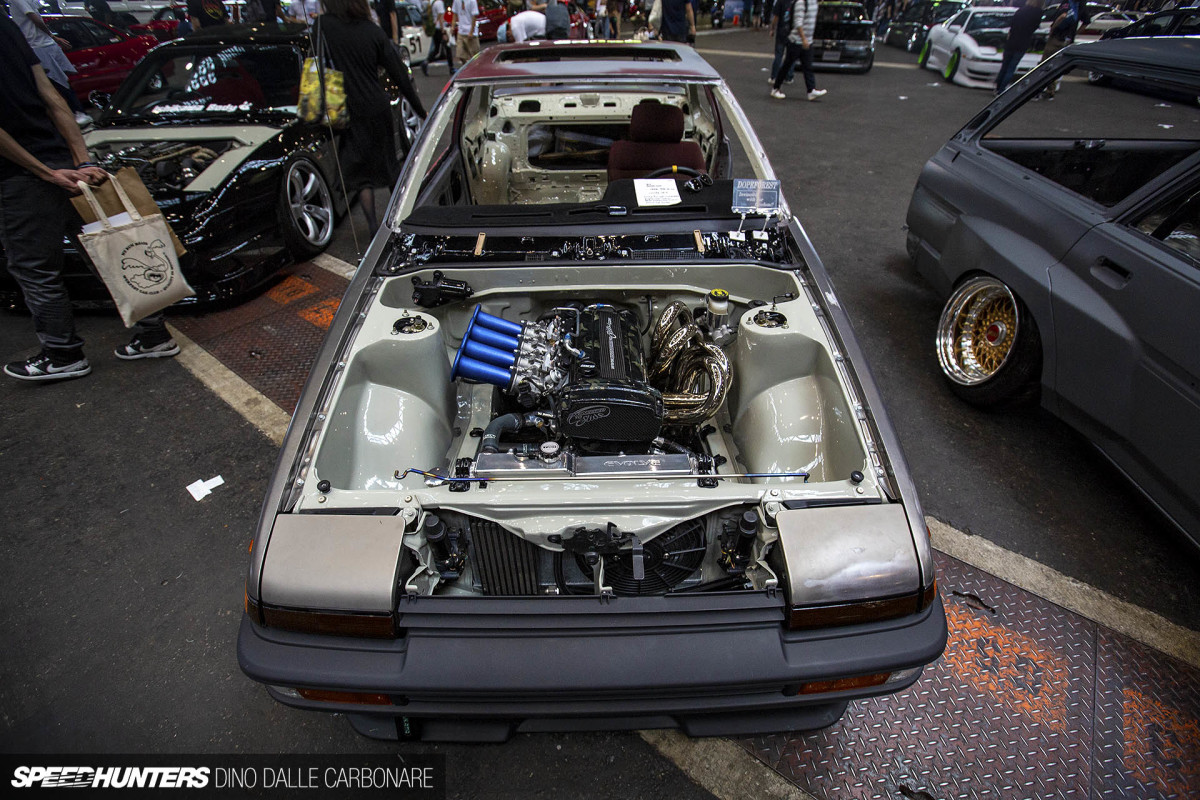 The 20-valve blacktop swap appeared totally complete, and it's sitting in a wire-tucked, smoothed and freshly painted engine bay. It's just the rest of the car that needs finishing now.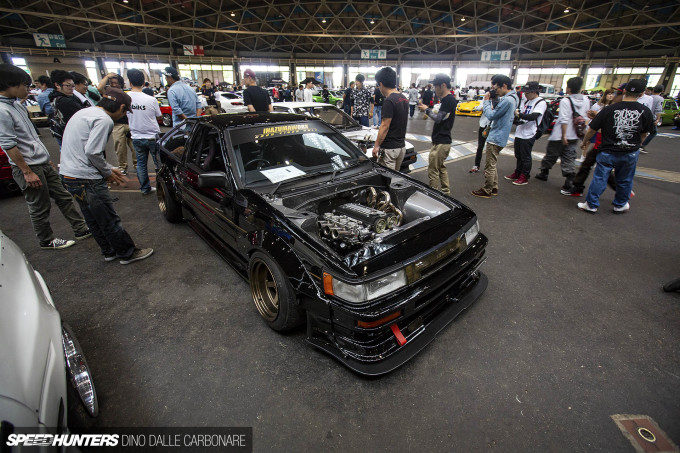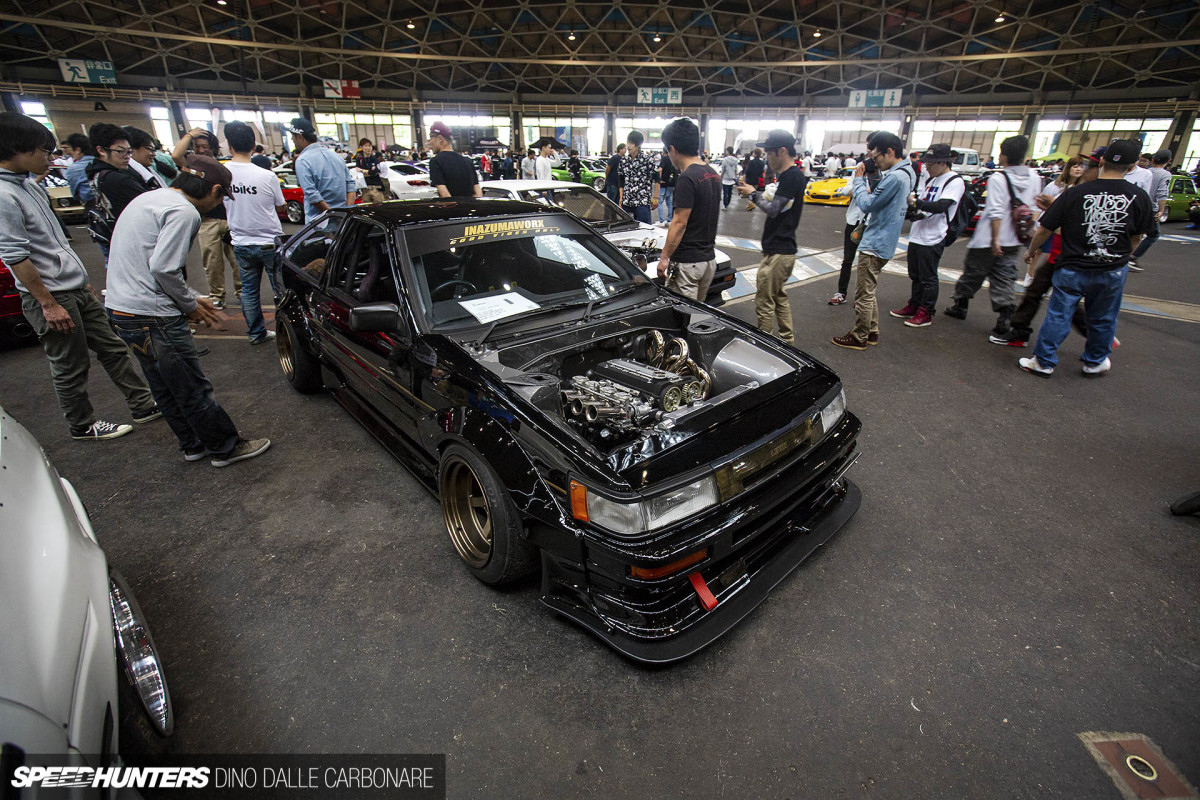 Then there was this black Levin and panda Trueno pairing. Both are owned and were built by the same guy, Ikeda-san, who I met back in 2015 at Fuji Speedway when I featured his Black Limited Levin after an Offset Kings Japan show. It's pretty crazy to see how it's evolved in three years, both inside and out.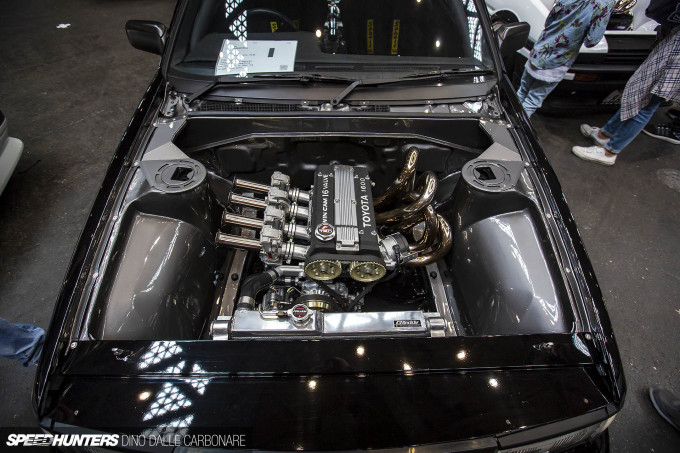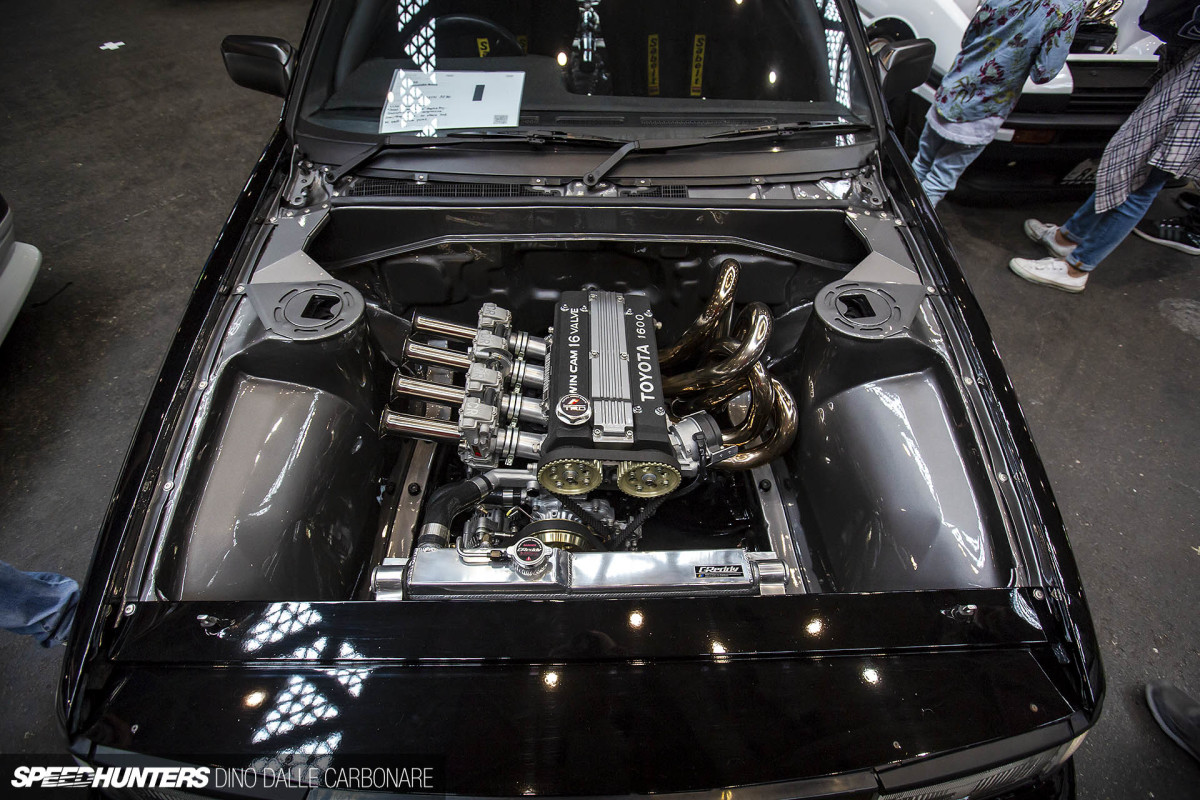 But mostly inside.
It seems as though Ikeda-san is a man of his word; I recall him telling me that he wasn't happy with the way the car's engine and bay looked, and that he wanted to properly redo everything. He's obviously found the time to address this area of the car, and if you look closely you'll see that aside from his cam covers, the GReddy radiator and Evolve top radiator hose, everything else has changed.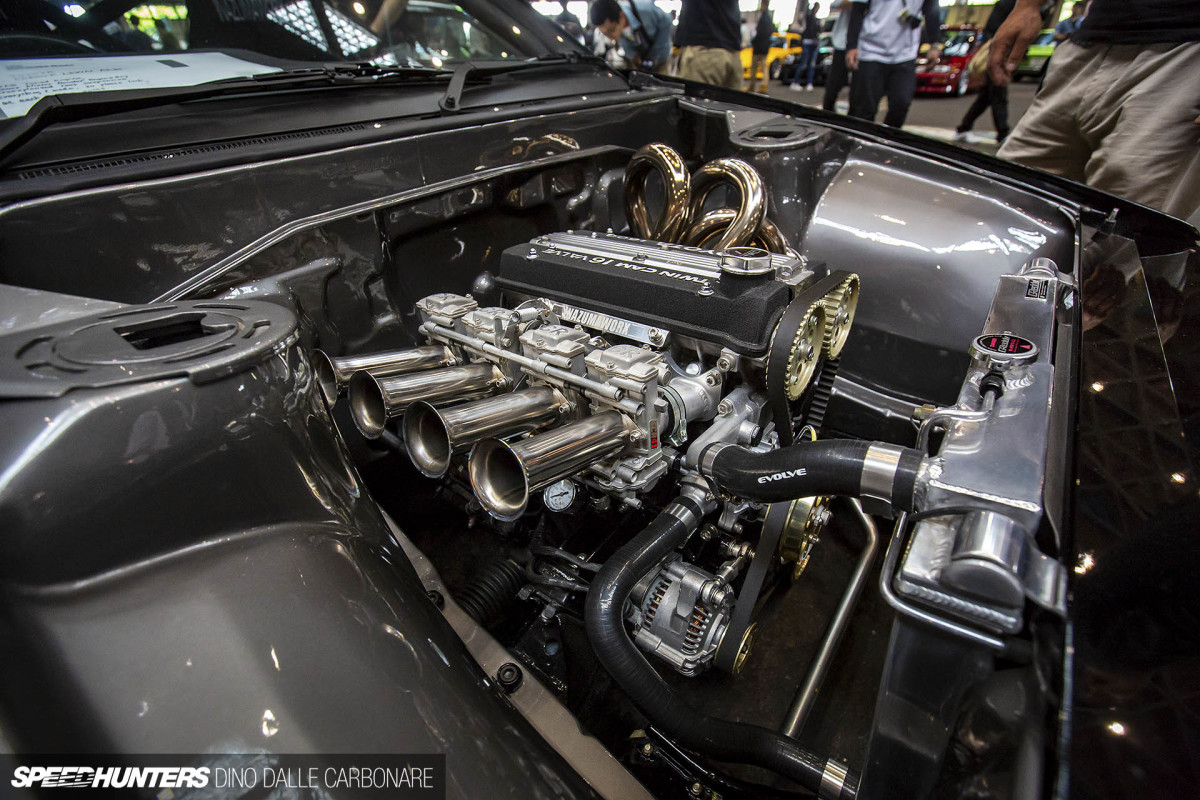 The highly-strung 4A-GE has ditched fuel injection and now breathes and drinks through a set of Keihin Flat-CR carburetors, and is mounted in one of the cleanest AE86 engine bays we've ever come across. I had to ask Ikeda-san a few times if this was indeed the same car I shot at Fuji's Short Course!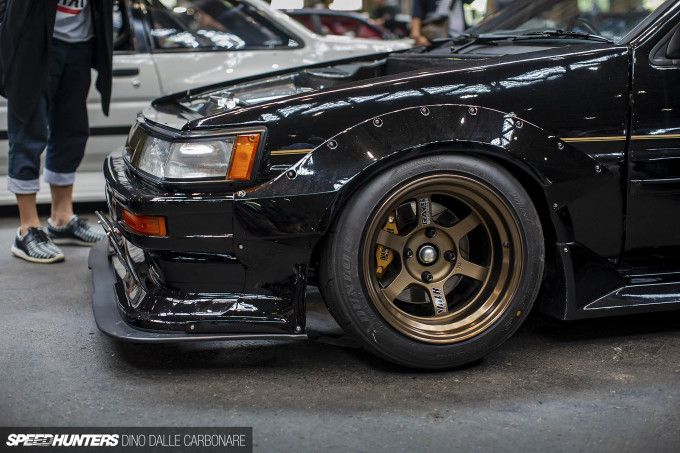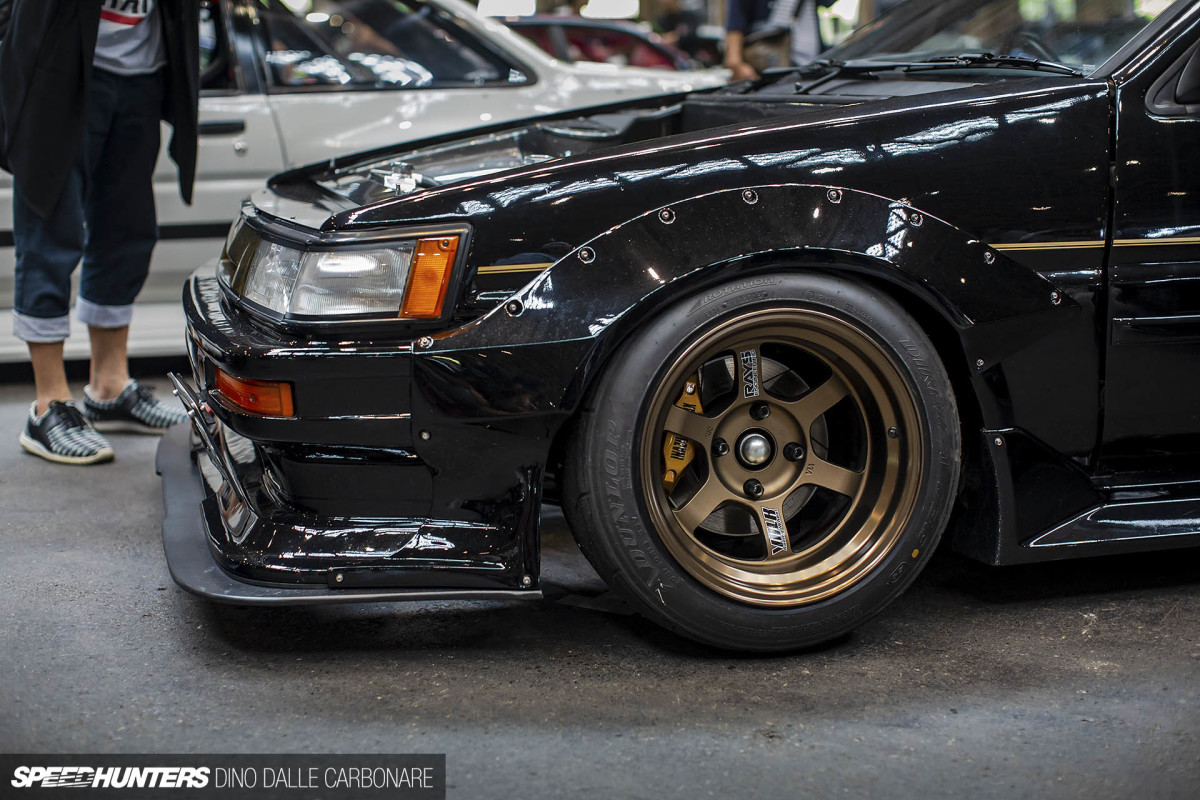 The Levin is still wearing an Impulse fender kit and RAYS Volk Racing TE37Vs at each corner, but now that his original black with red highlight theme is gone Ikeda-san has settled for Volk's classic bronze finish for the wheels. There's also some modern calipers to replace the OEM ones.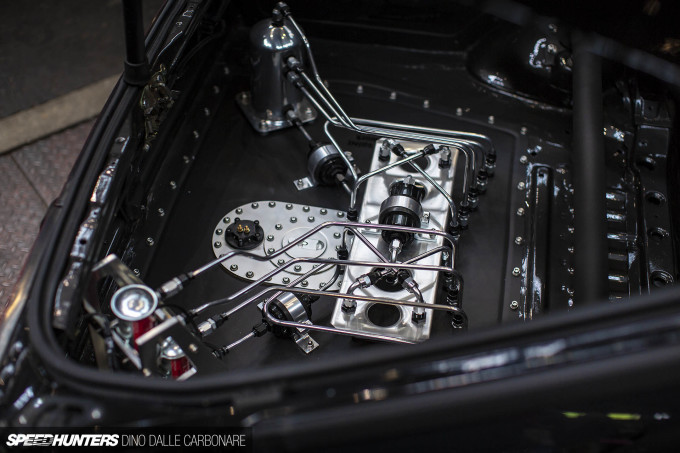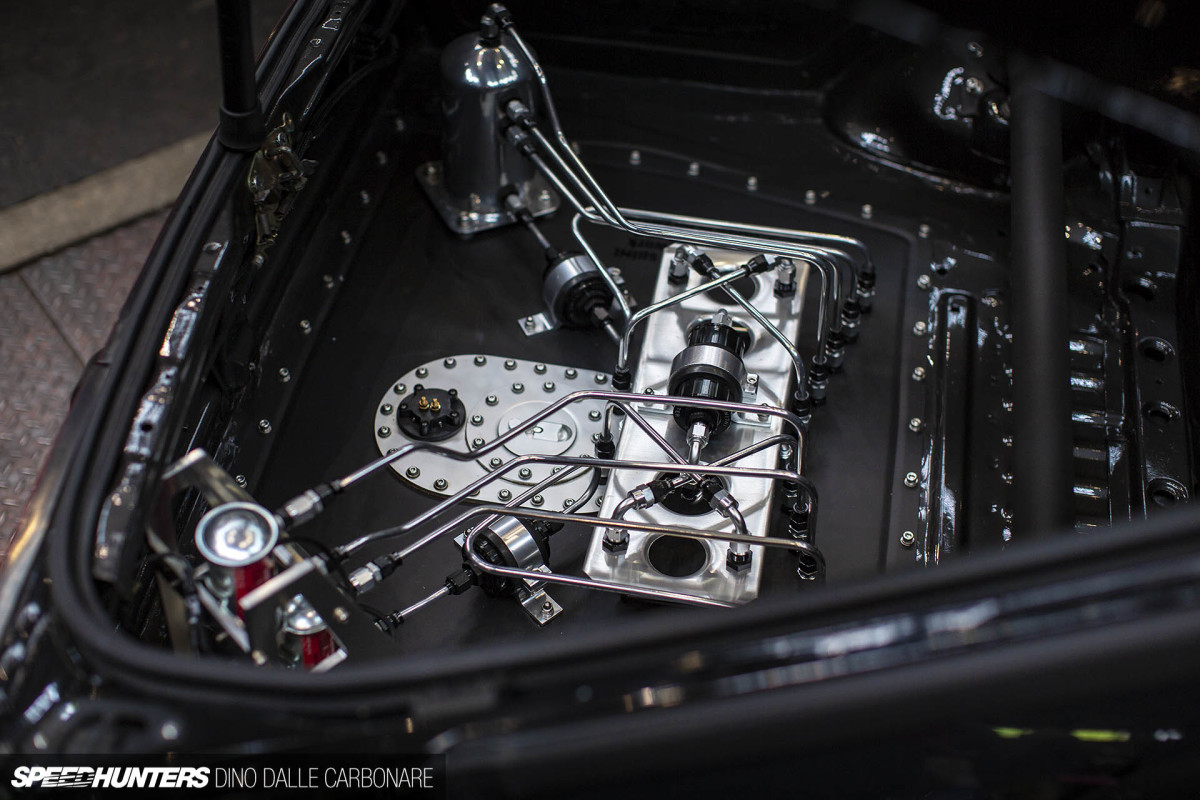 He's also spent some time piecing together an intricate fuel system in the trunk, and again the attention to detail is second to none.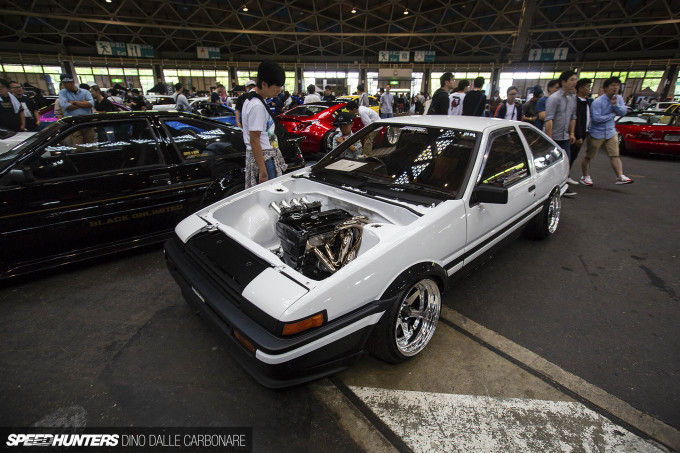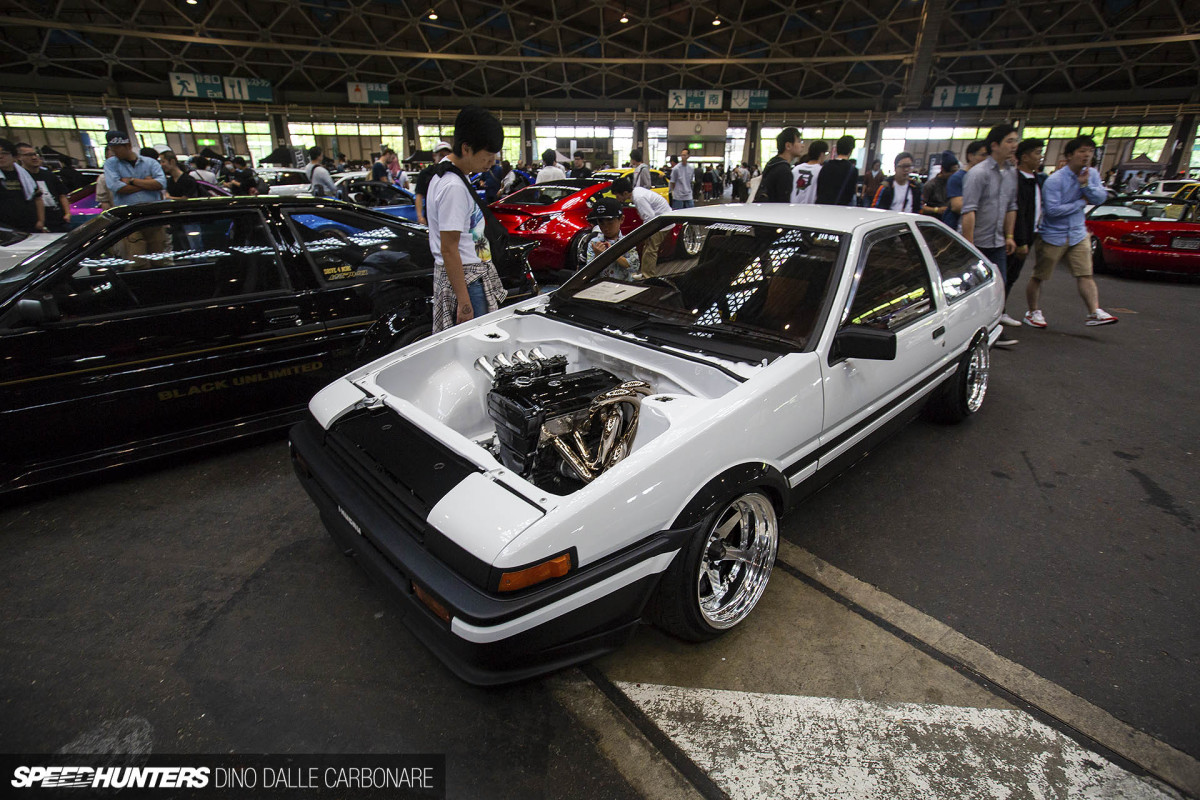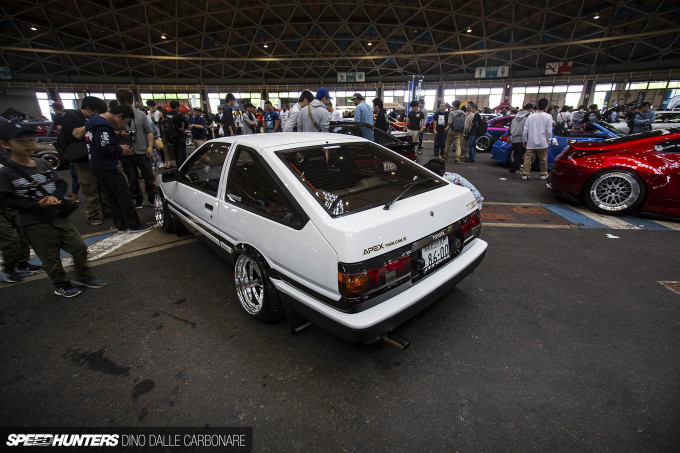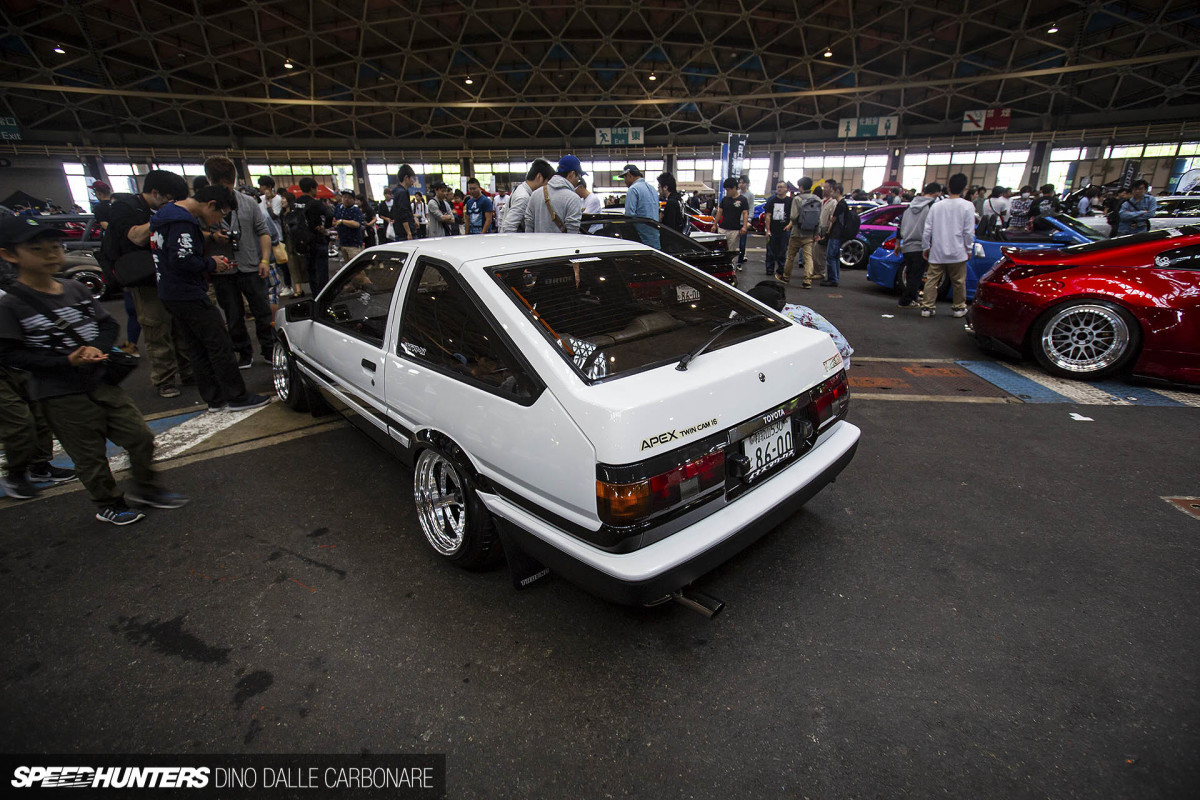 Ikeda-san's other car, this panda Trueno hatch, is to me the epitome of what a Hachiroku should look like.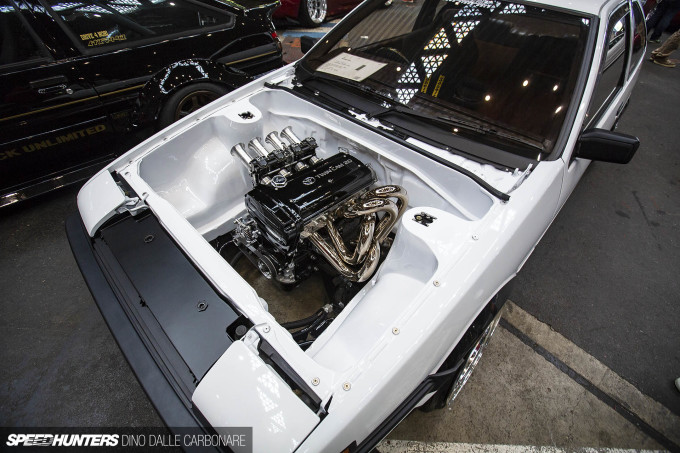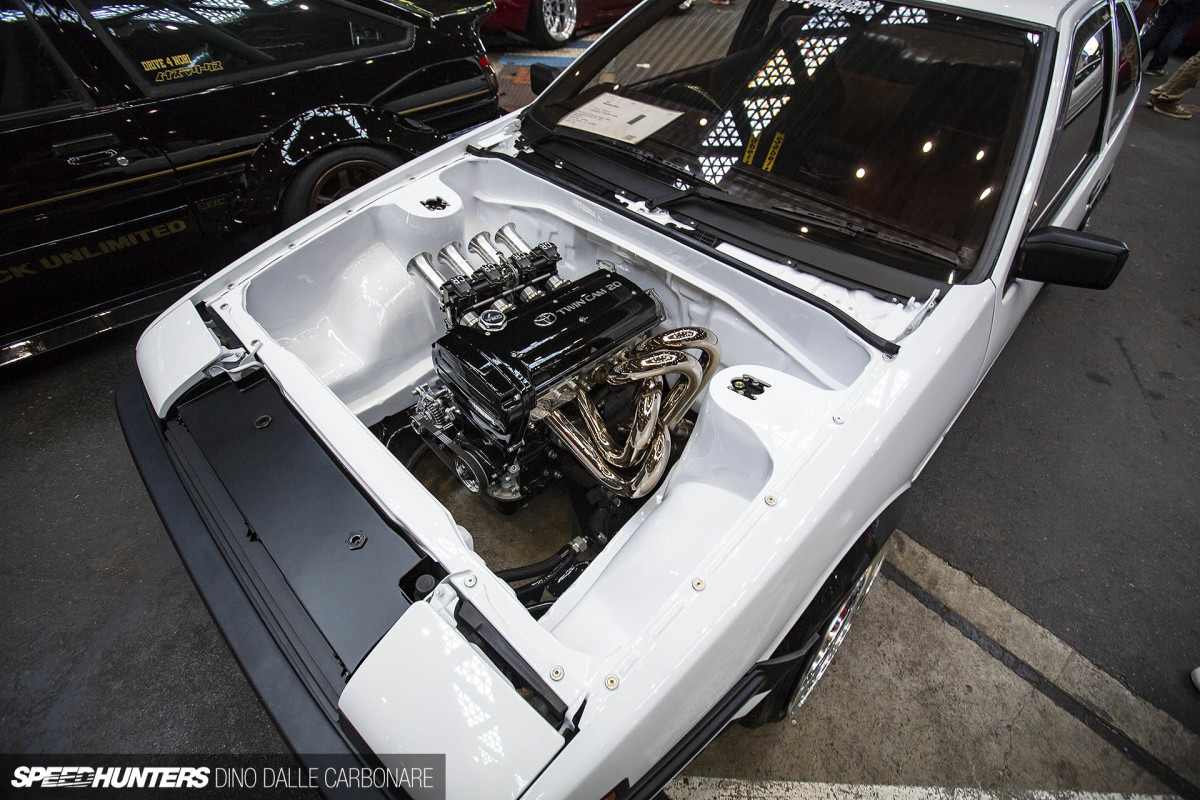 Except he's gone even more bananas on this car, if that's even possible.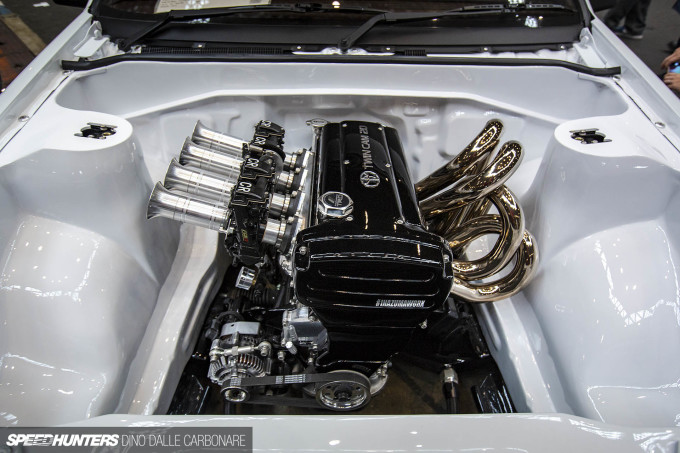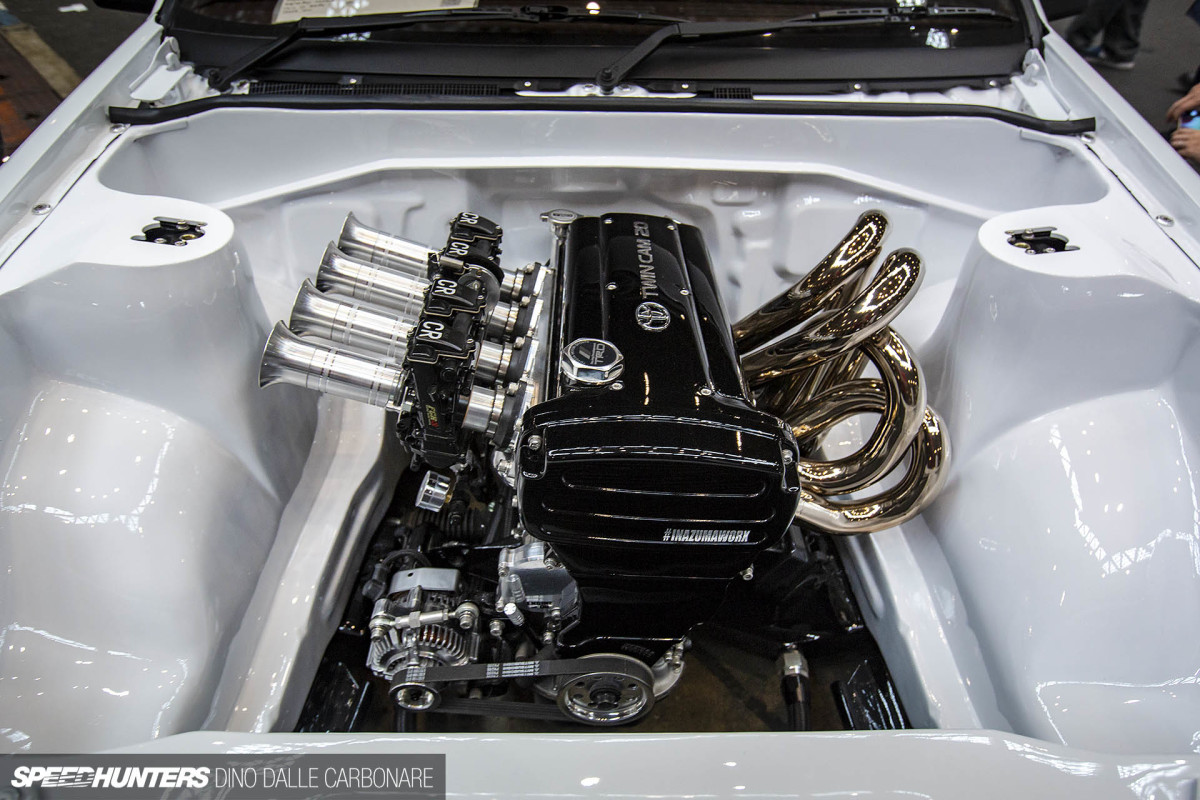 Before you ask, yes, there's still some work that needs to be done in the engine bay. Right now, the 20-valve 4A-GE looks like it's floating in a sea of smooth, super glossy white metal.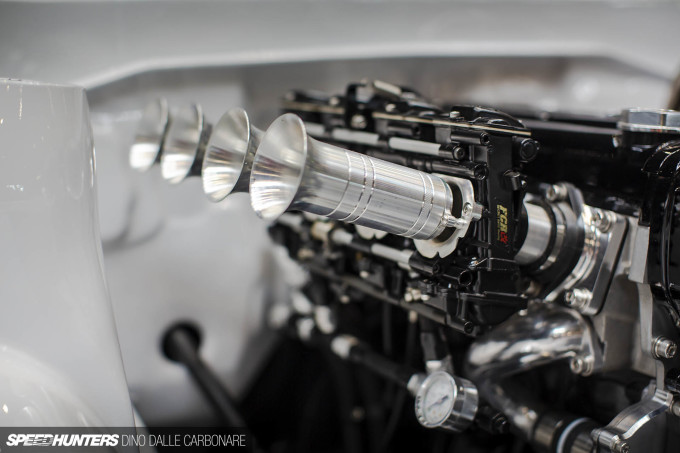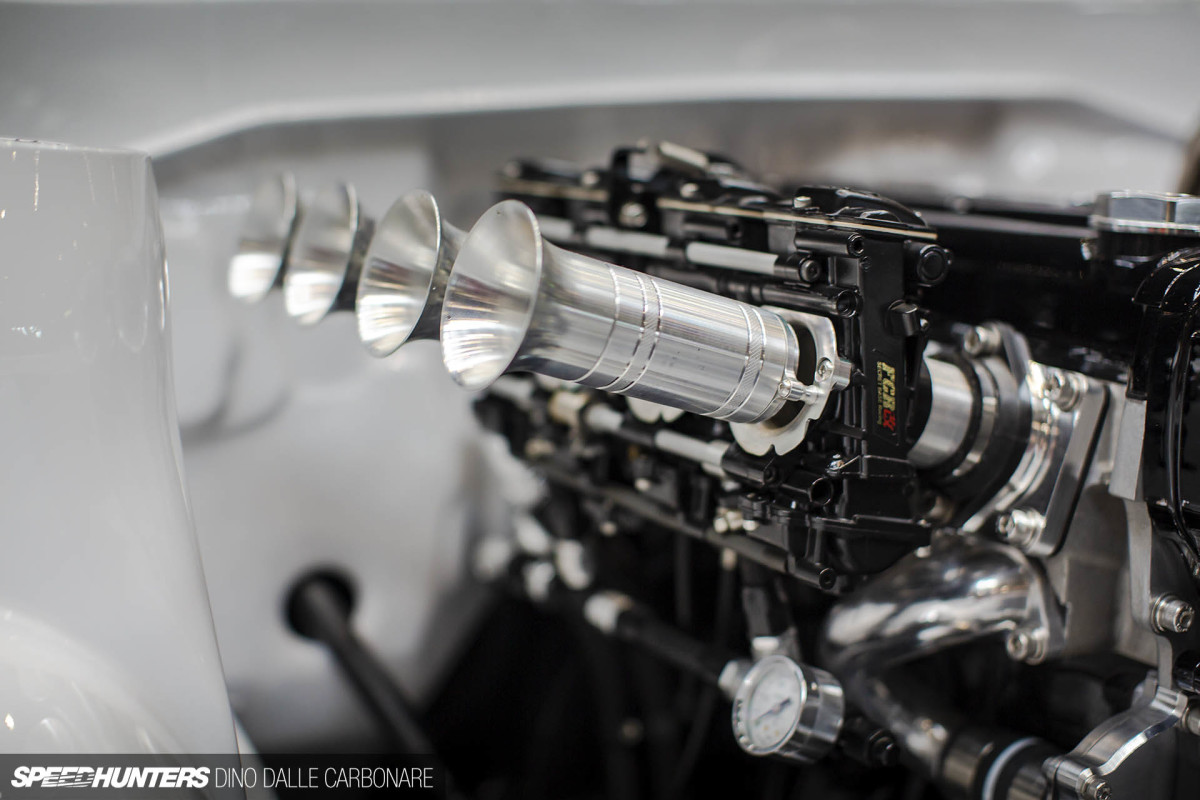 Again there's no fuel injection, but rather Keihin FCRs wearing machined velocity stacks. Even the carb bodies were taken apart and painted black for extra effect.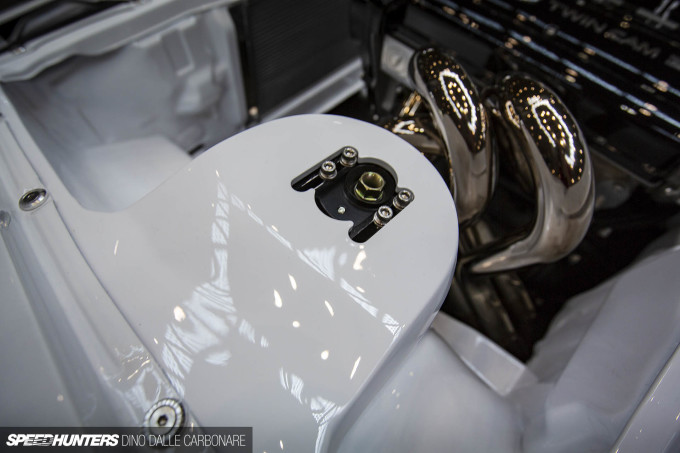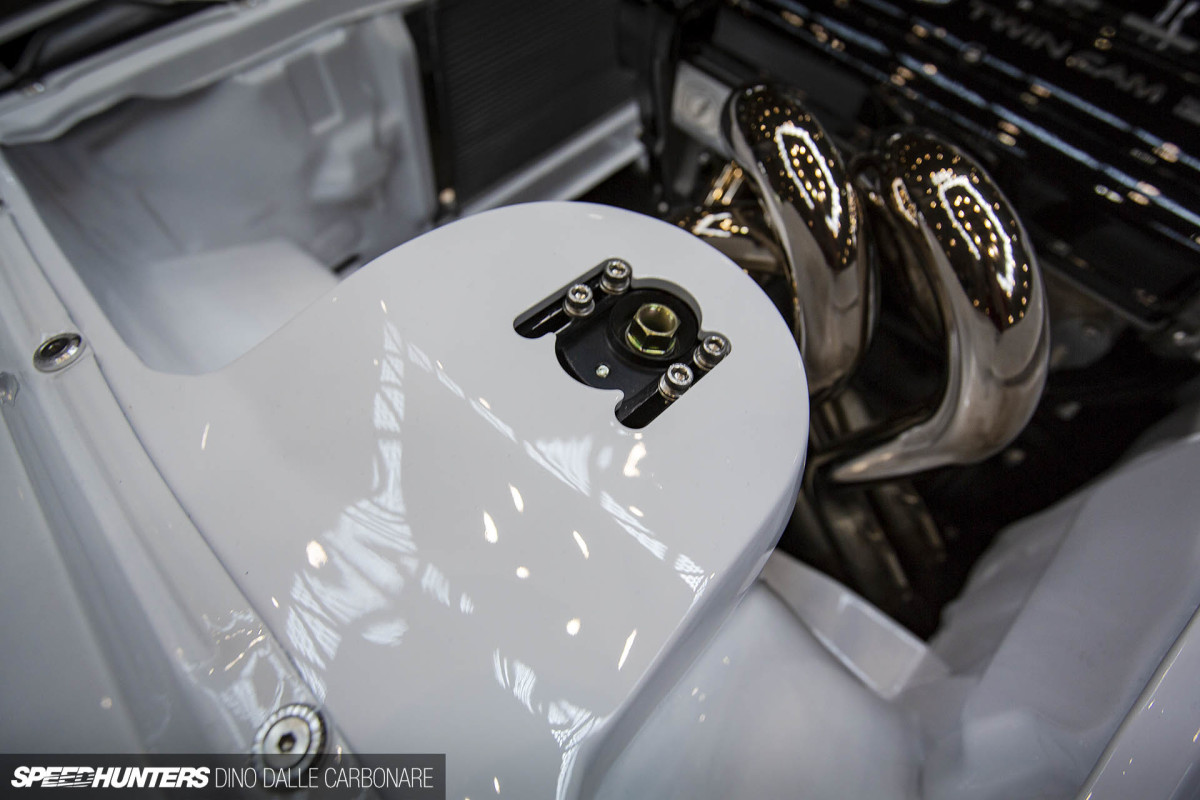 Take a look at the beefed-up suspension turrets with plenty of space opened up to allow the camber plates to slide freely.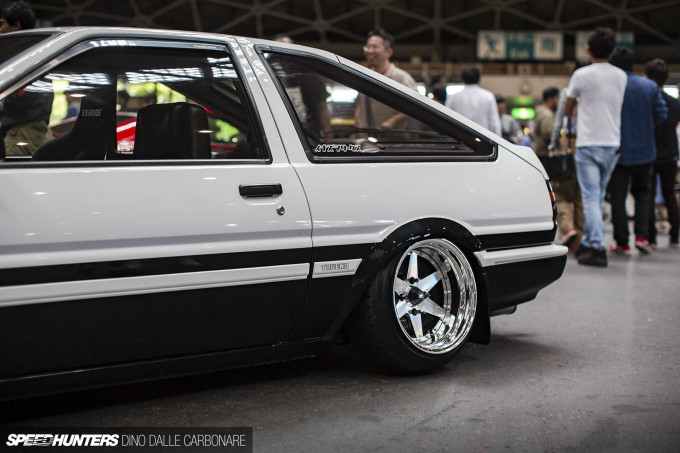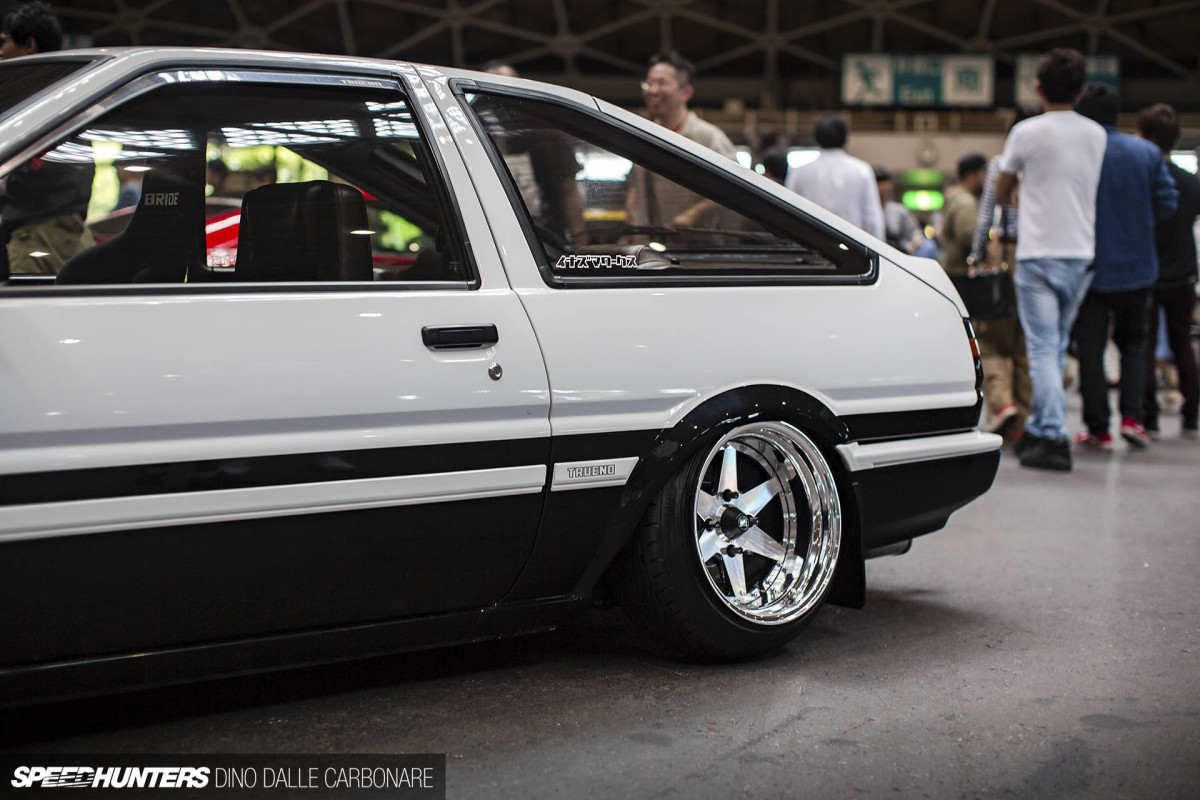 Super-shiny SSR Longchamp XR4 wheels are the perfect accompaniment for this amazing build.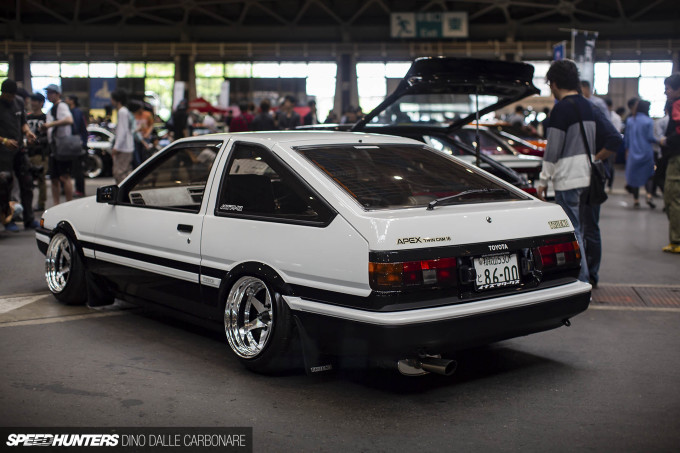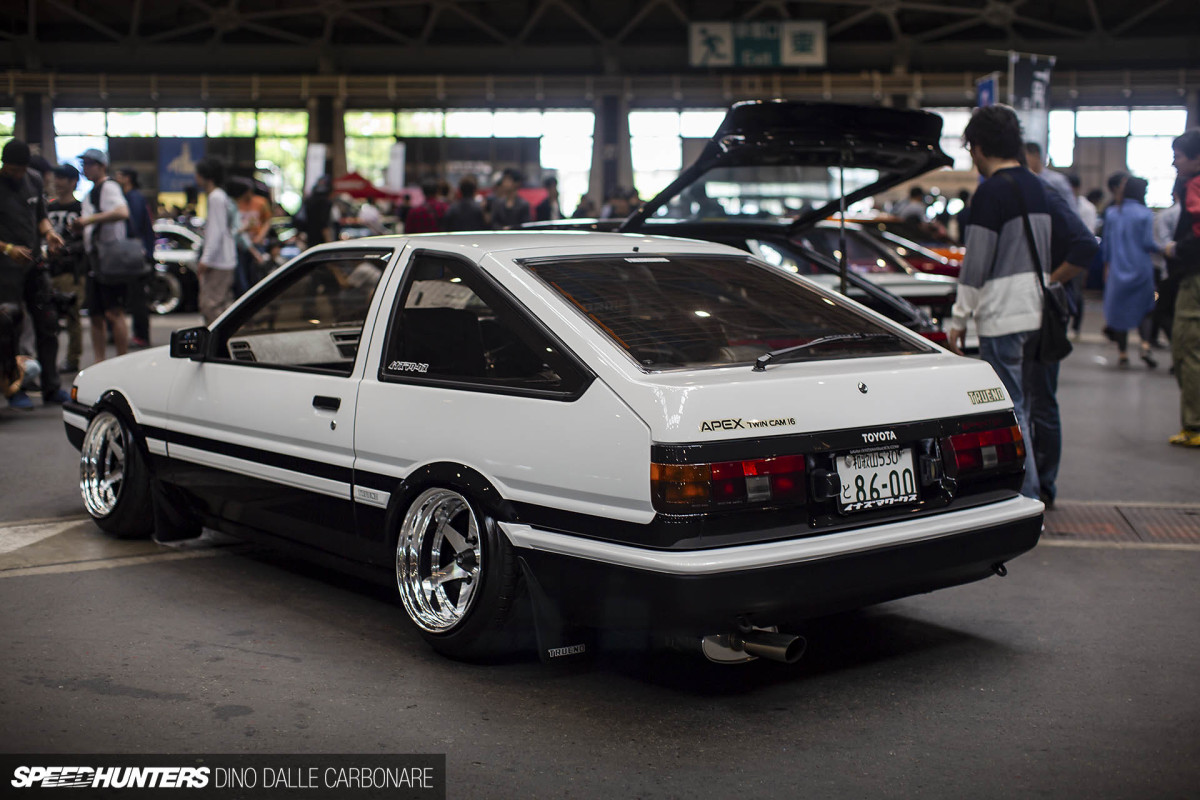 I don't think I can pick between Ikeda's two 86s, and really, how could you? I guess that's why he owns both; high five to this champ!
Something else from the '80s – a JDM Cresta that thinks it's a USDM Cressida.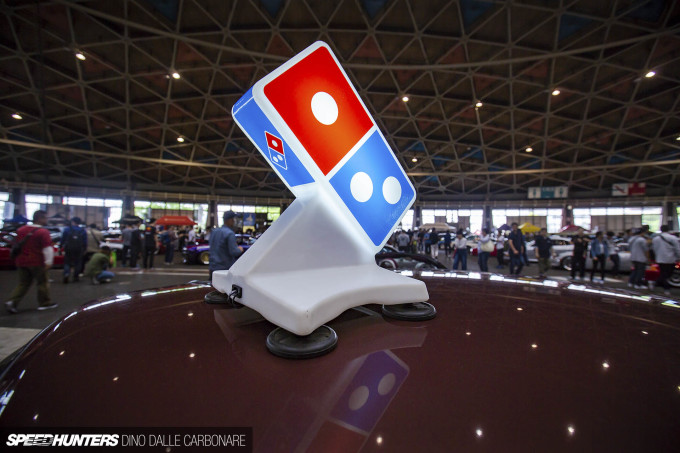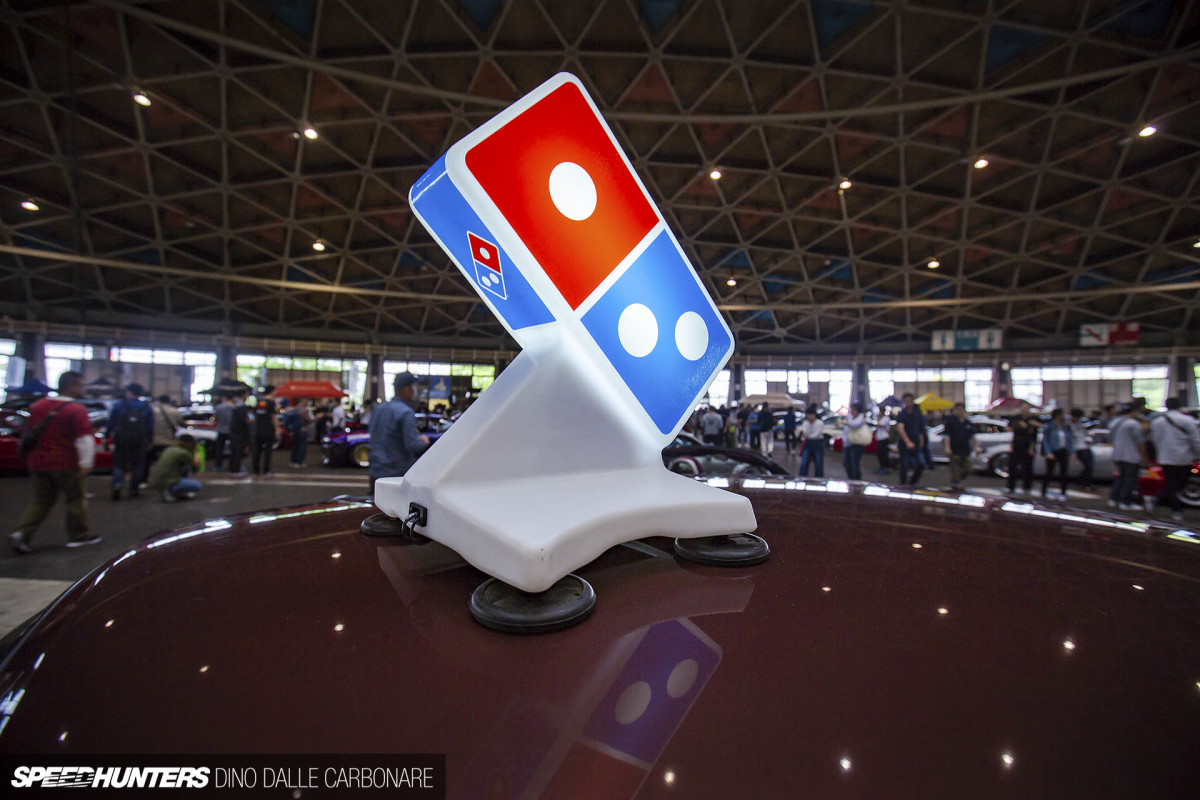 And a Domino's delivery car at that.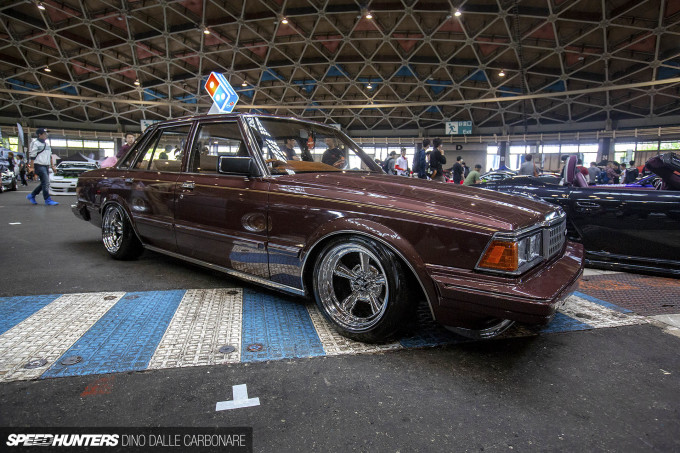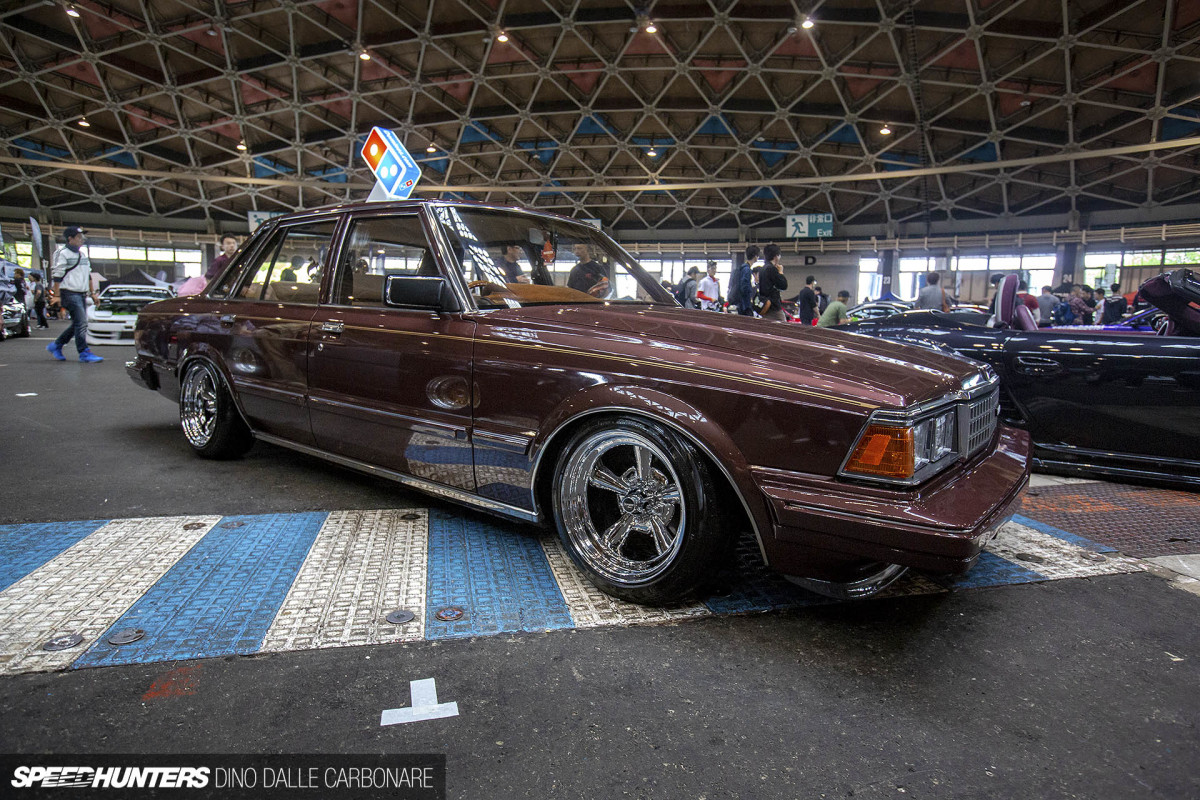 Aside from the comical way in which it was presented at Wekfest, this is one seriously clean Cresta. I loved everything about it, right down to the plush velour seating inside.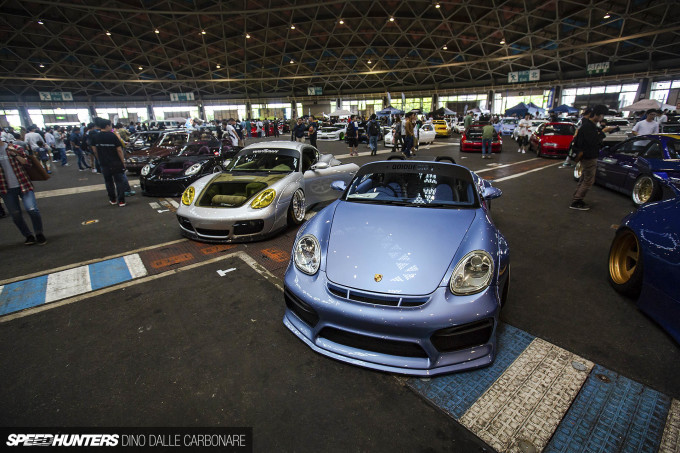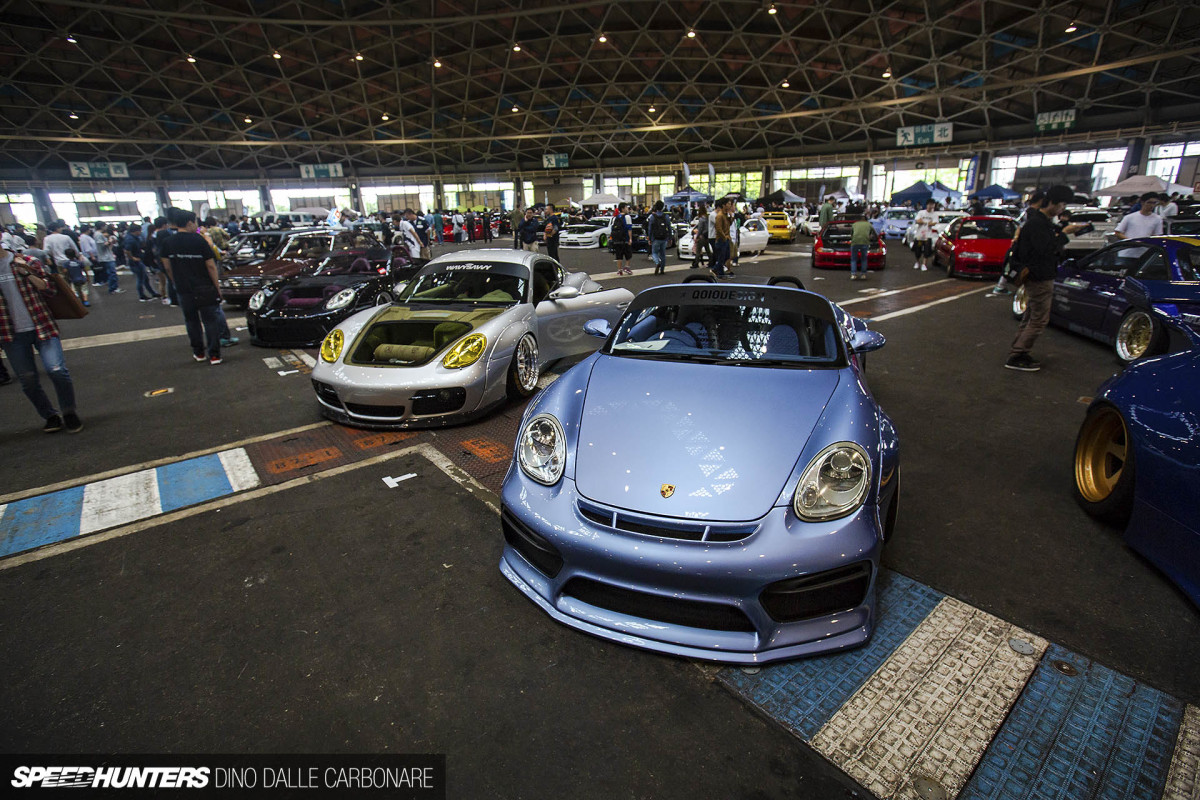 Now that they're starting to become more affordable, Caymans and Boxsters are Porsche platforms we'll be seeing a lot more of in modifying circles in the coming years. Maybe Old & New can do a slant-nose conversion for the first-gen of both cars…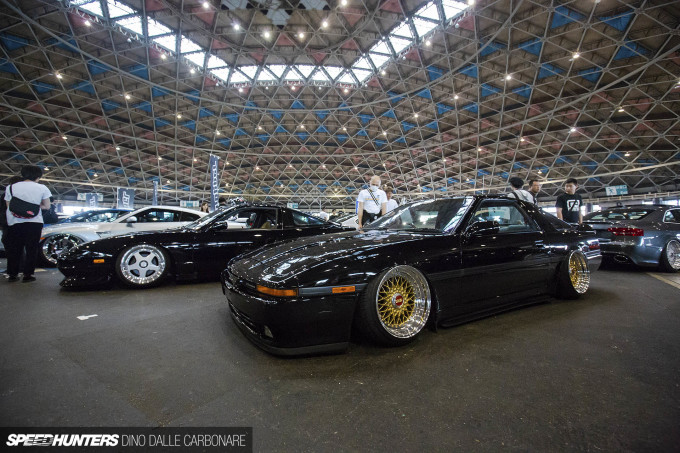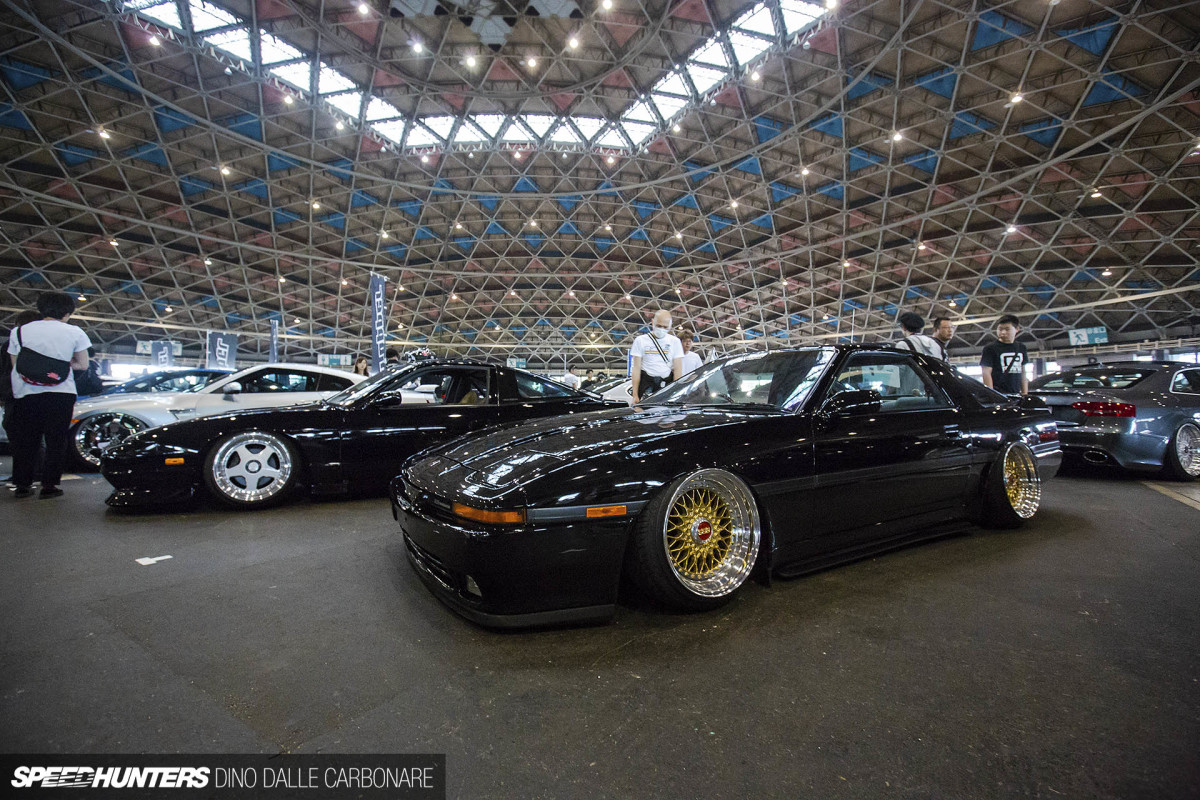 A car show in Japan without at least a Supra? Not likely. Here we have a stunning JZA70 on BBS, wheels which we also spotted last year.
Bippu & More…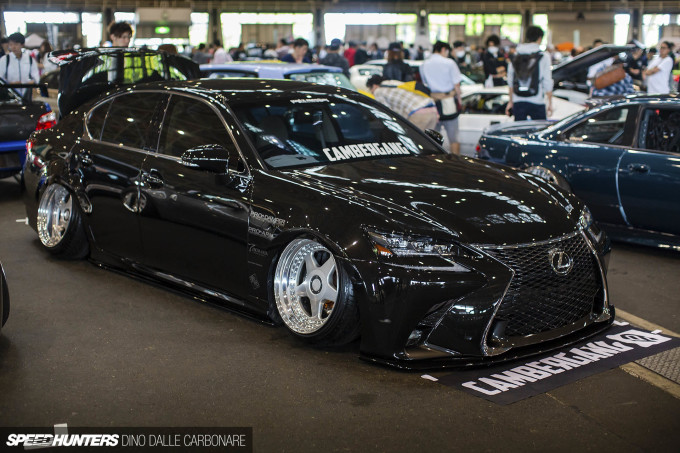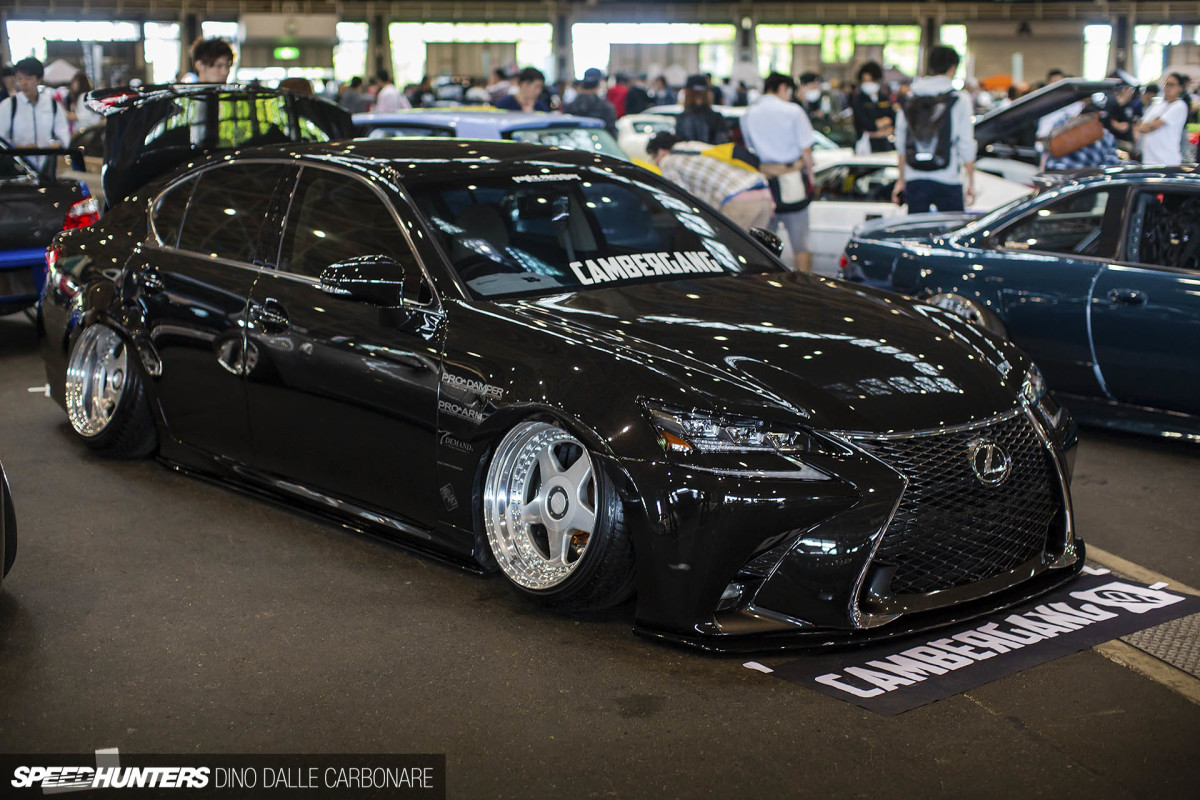 VIP style continues to thrive in Japan, and I especially love seeing modern cars like this current-gen Lexus GS making it into this scene. I've put a little gallery together below, so scroll down to check out just how VIP has evolved over the years.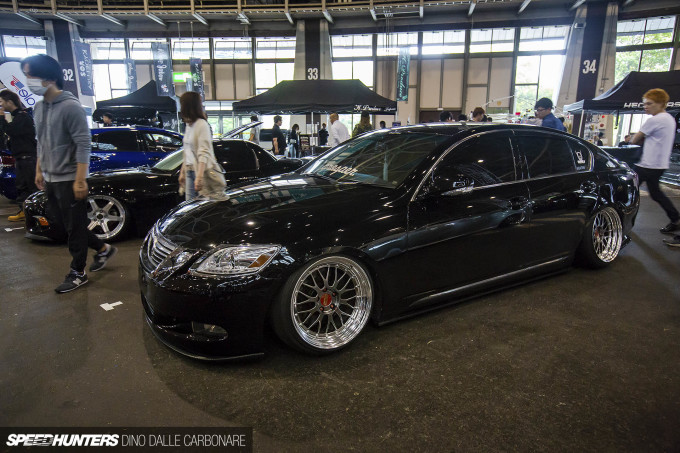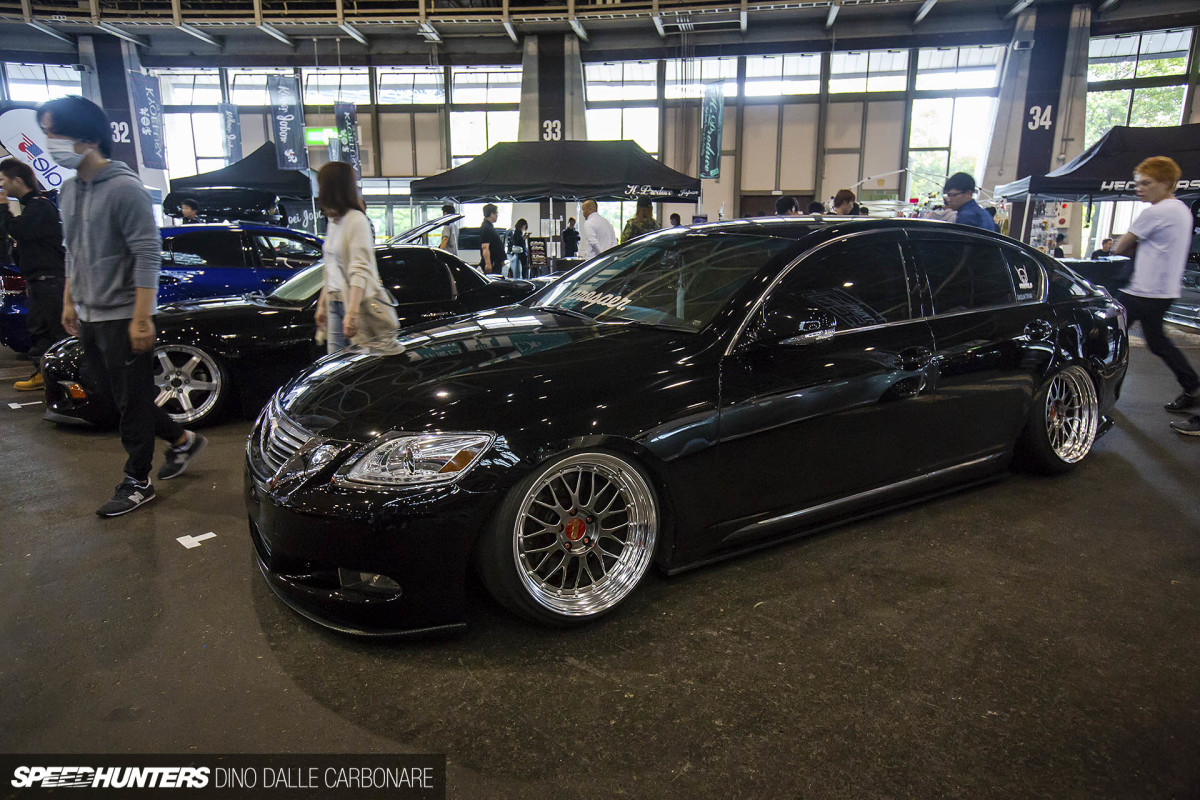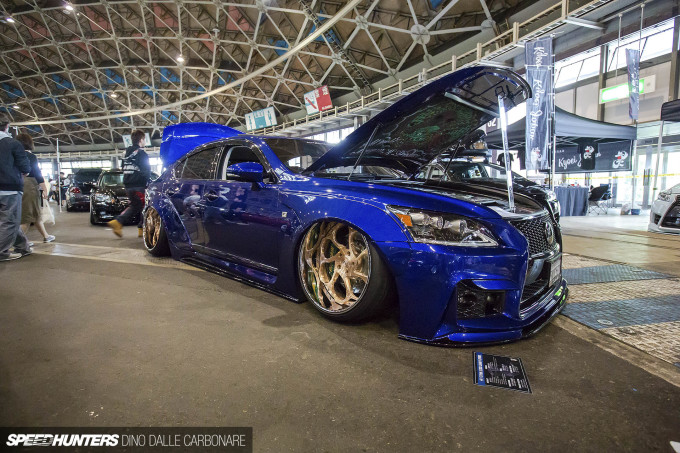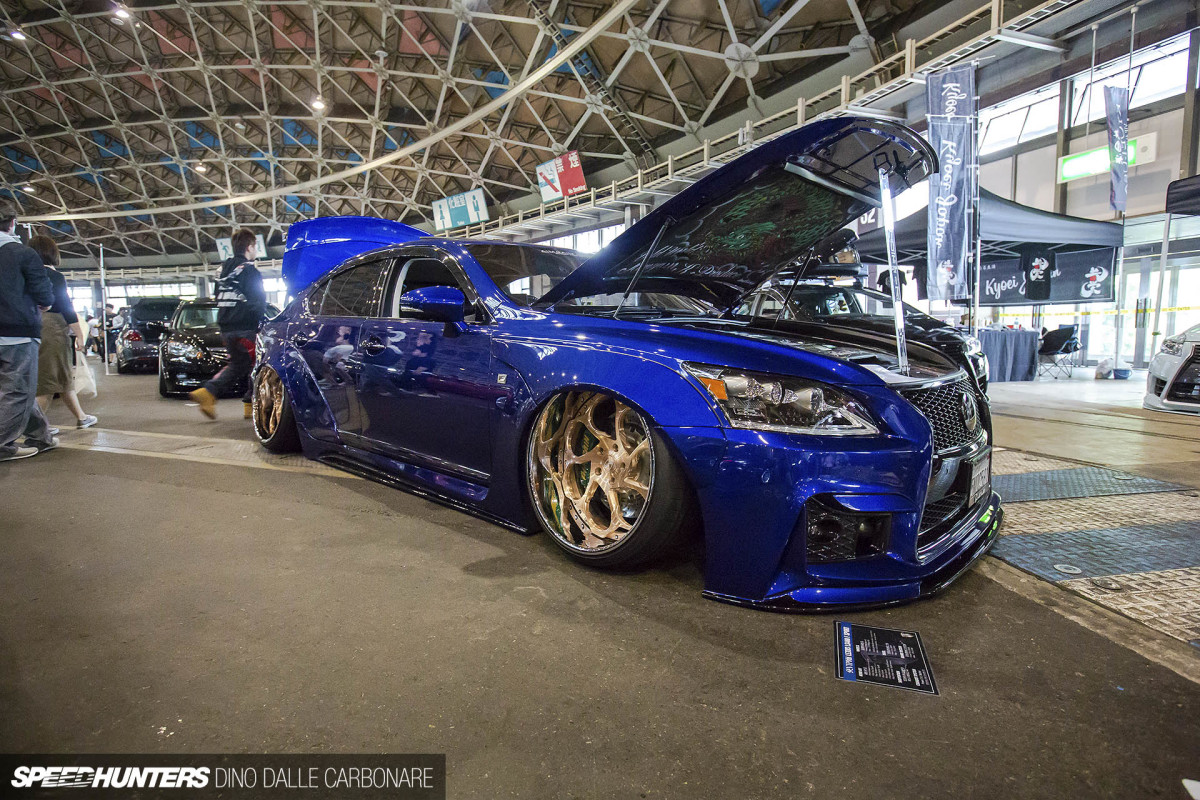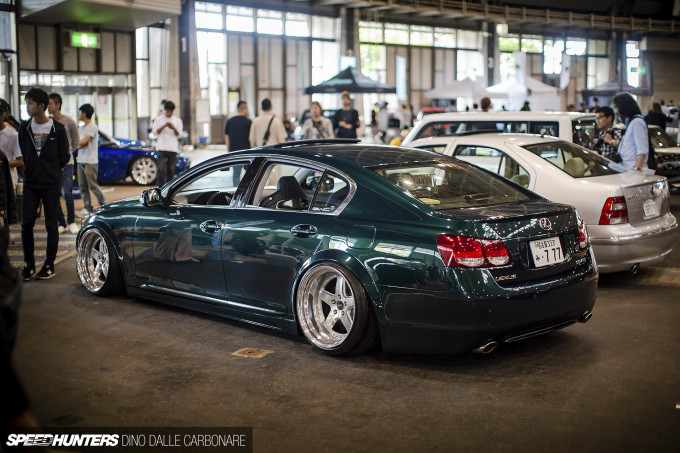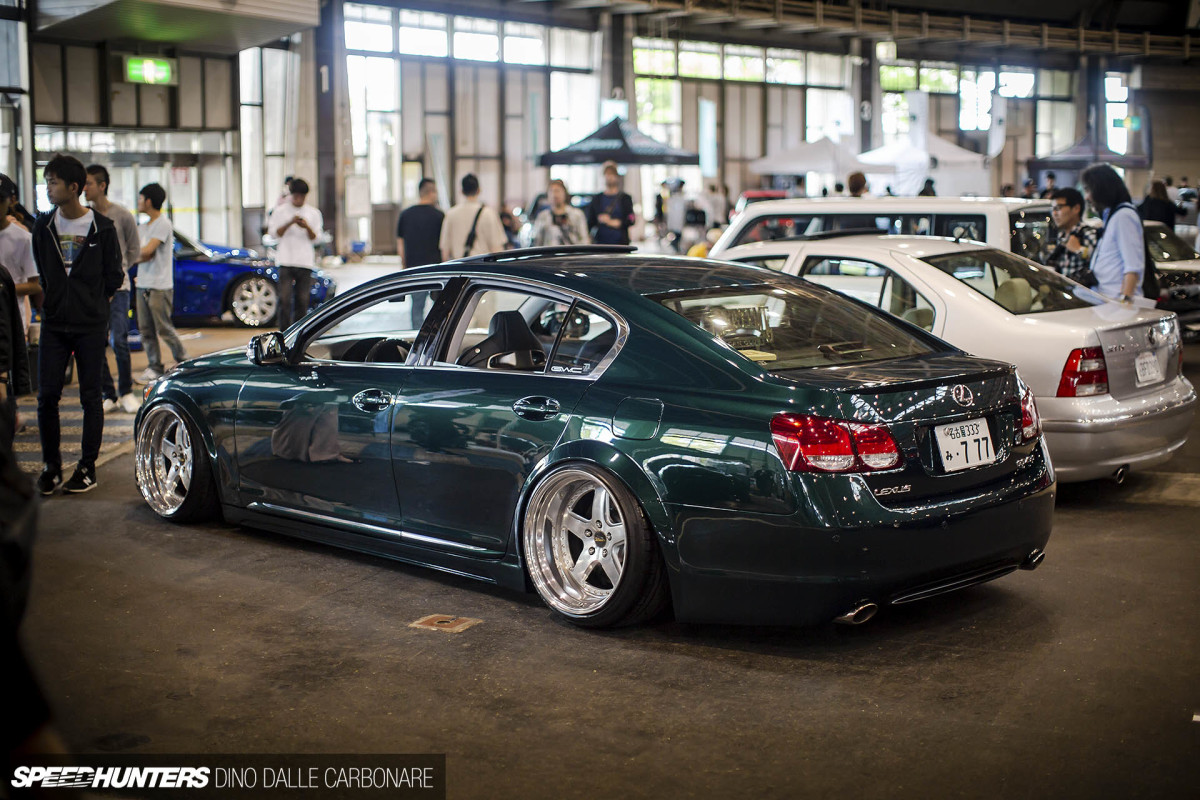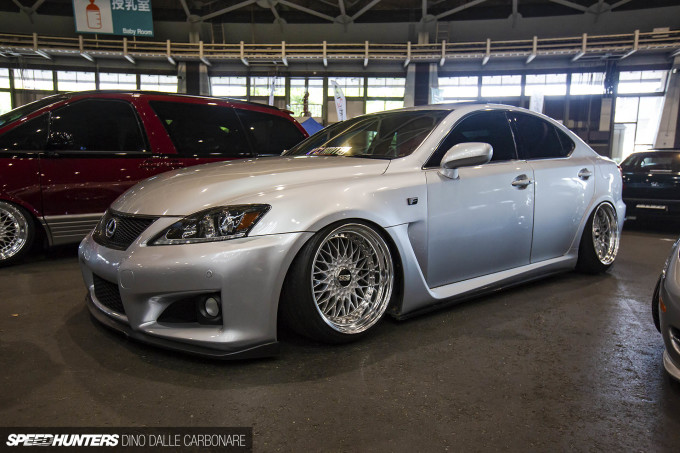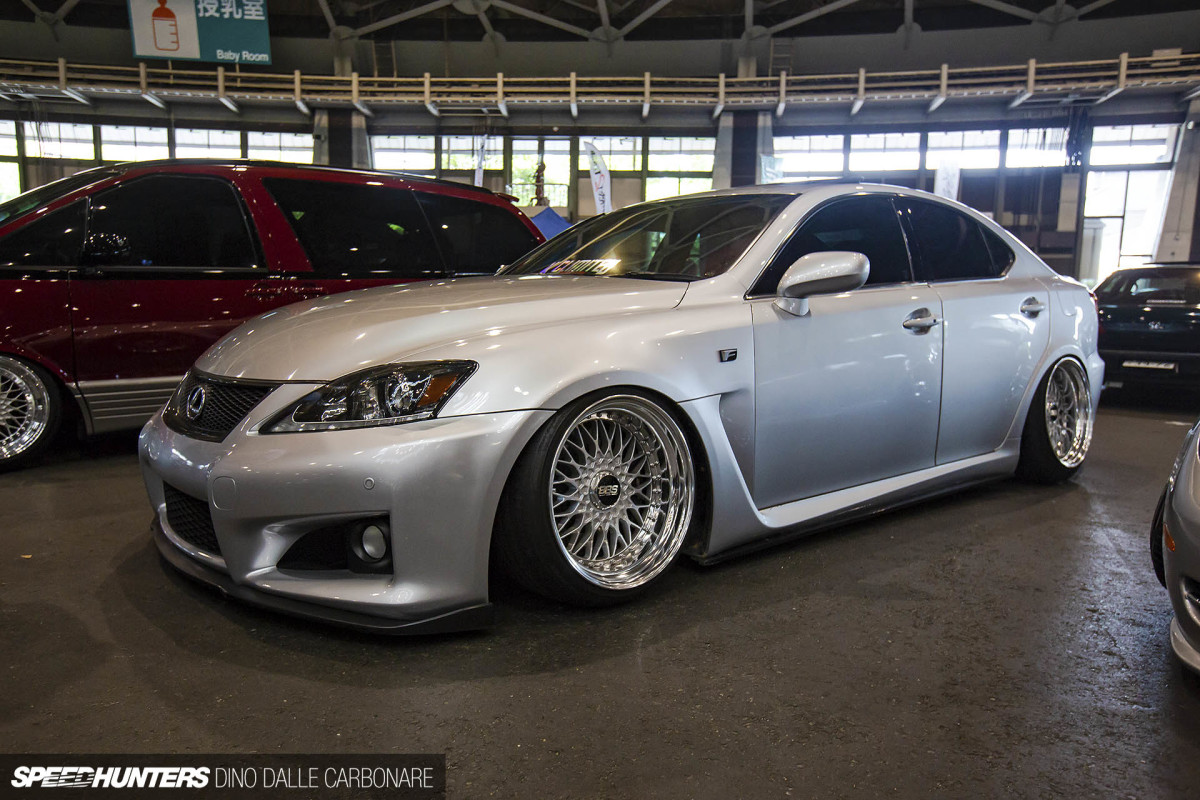 This IS F doesn't really qualify for VIP status, but it's certainly trying to get its foot in there with a decent drop and tight fitment.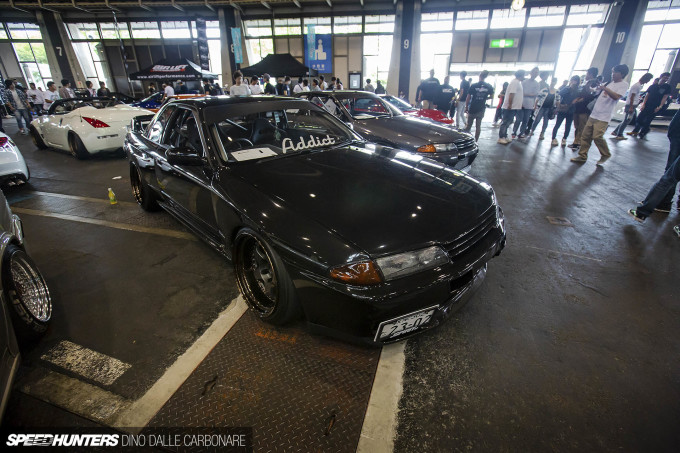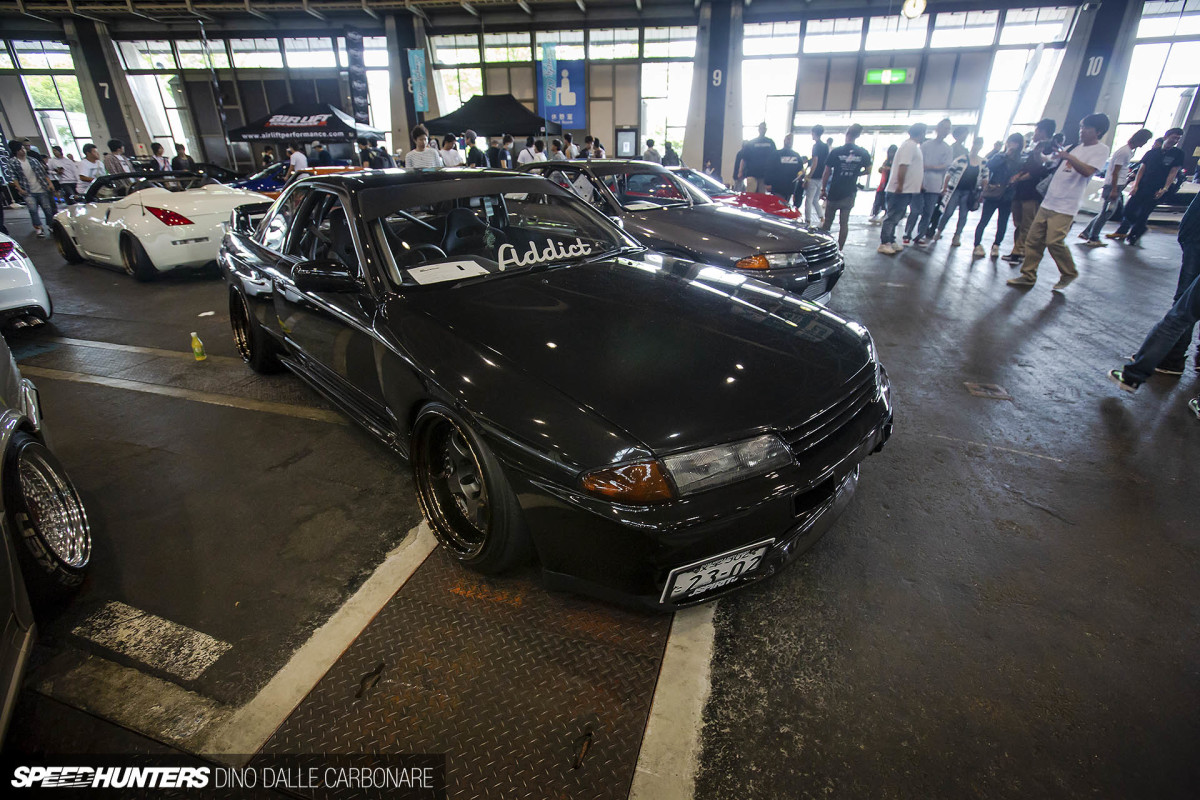 I kept coming back to these two BNR32 Skyline GT-Rs throughout the day, so there was no way I could leave them out of my coverage.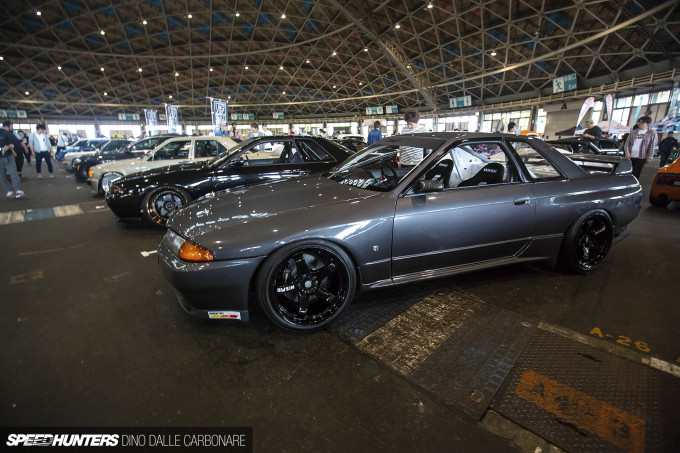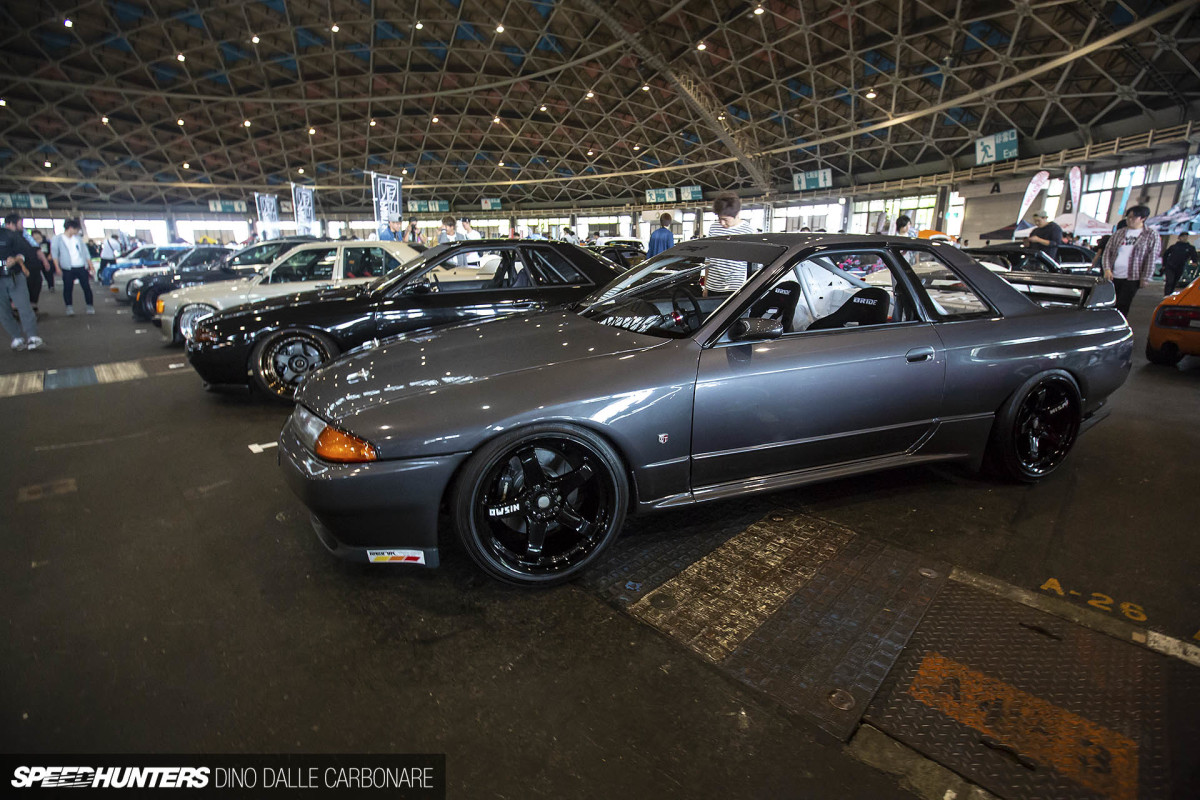 Check out the massive Nismo LMGT4 wheels, complete with old school Nismo logos, on this gunmetal example.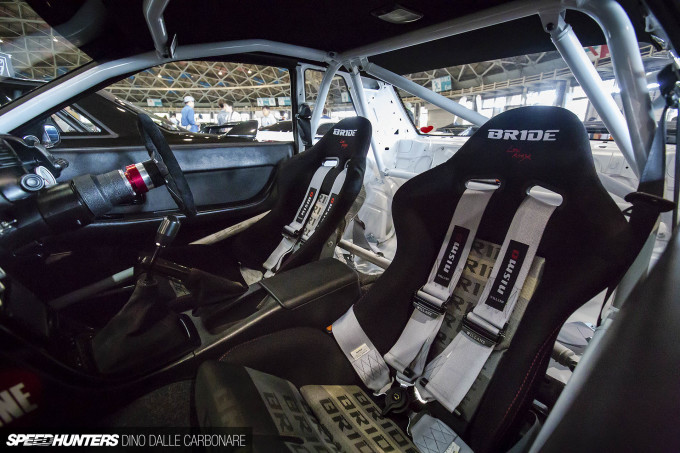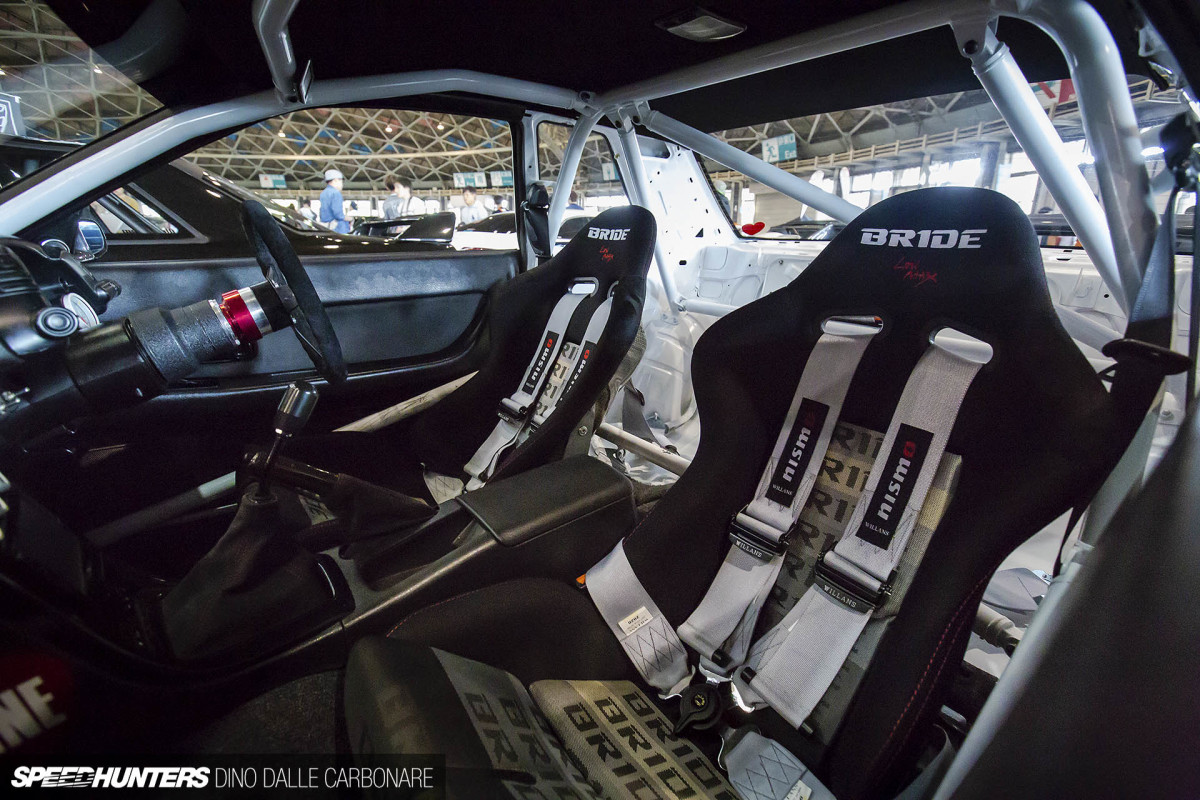 Inside, the area behind the front Bride seats has been completely stripped out, allowing easy fitment of a bolt-in cage.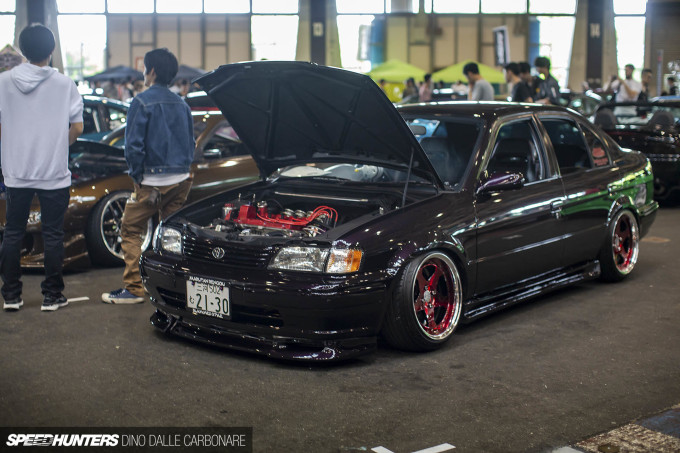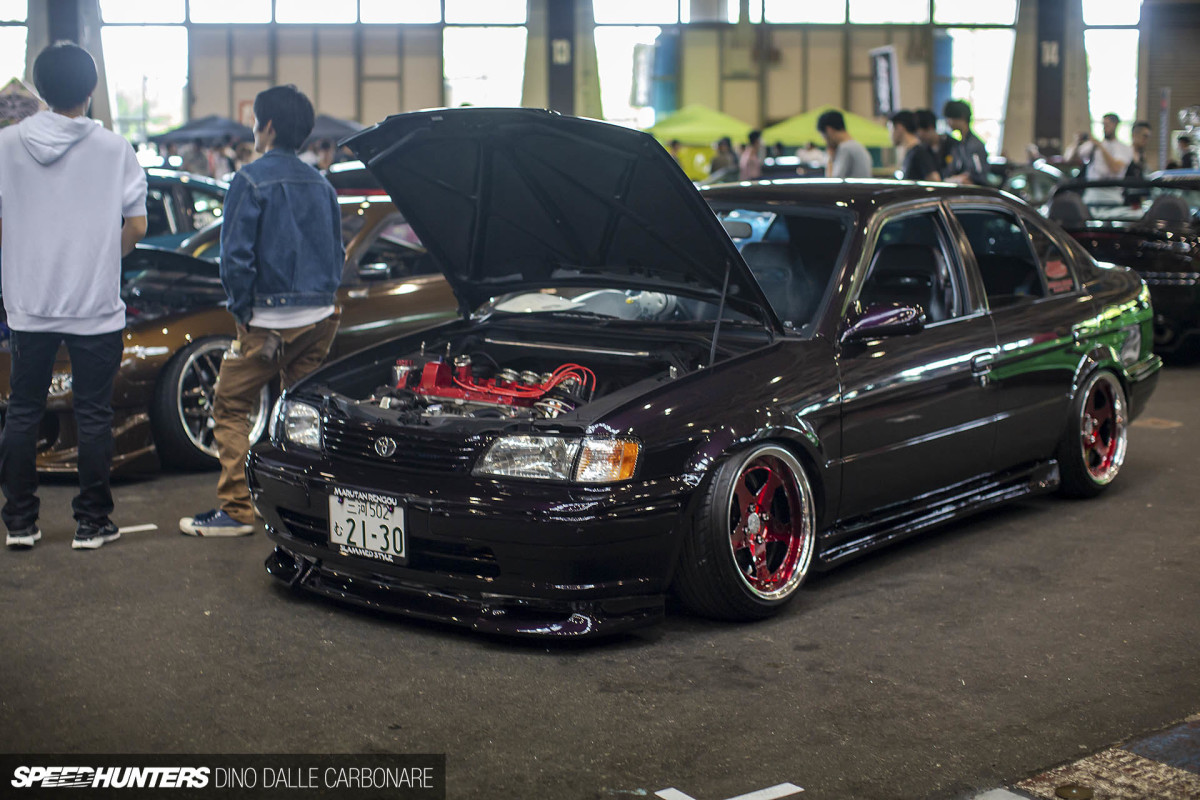 I was glad to bump into Otou-san of Daddy Motor Works at Wekfest, as he personally showed me around a few cars he'd built. And it's this Toyota Tercel that I decided to concentrate on – probably one of the last JDM cars you'd expect to see modified in such a way.
The Tercel's original 5E is gone, Otou-san transplanting a 3S-GE into the compact front-wheel drive platform for a substantial jump in performance.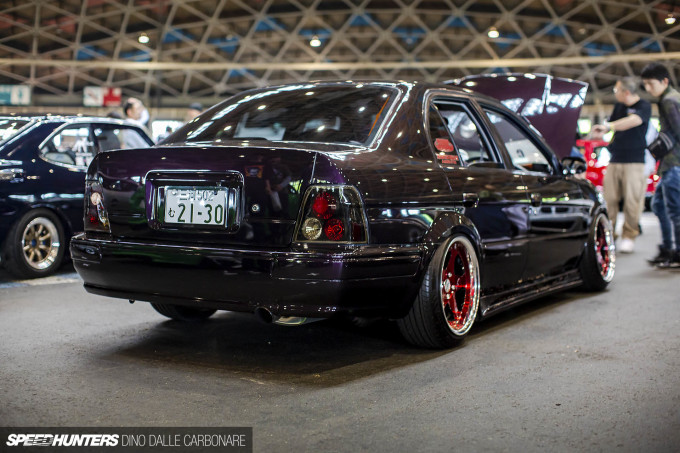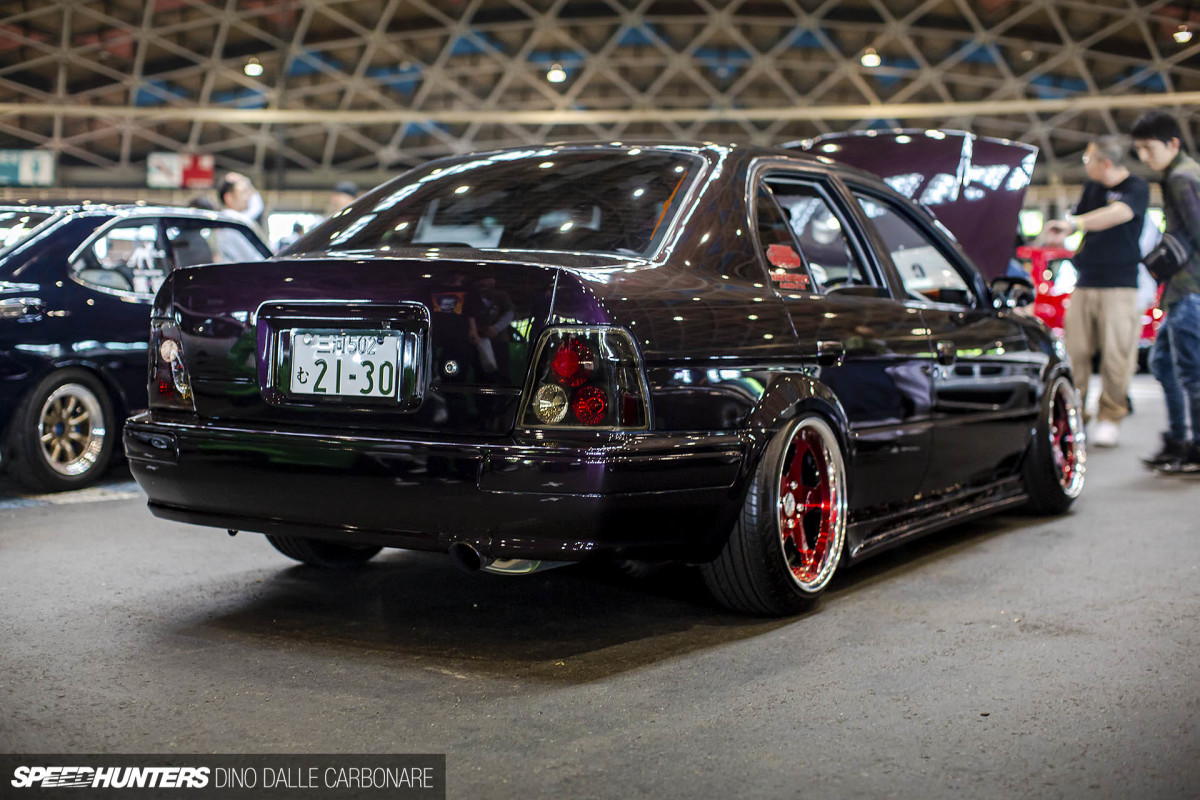 That was followed up with a full respray in what looked a lot like BCNR33 Midnight Purple.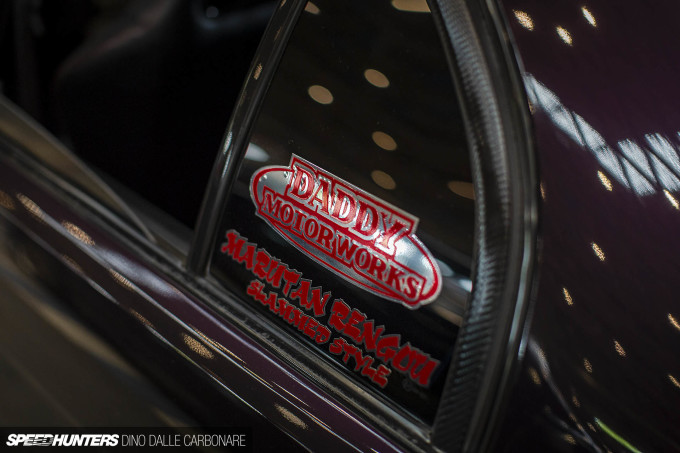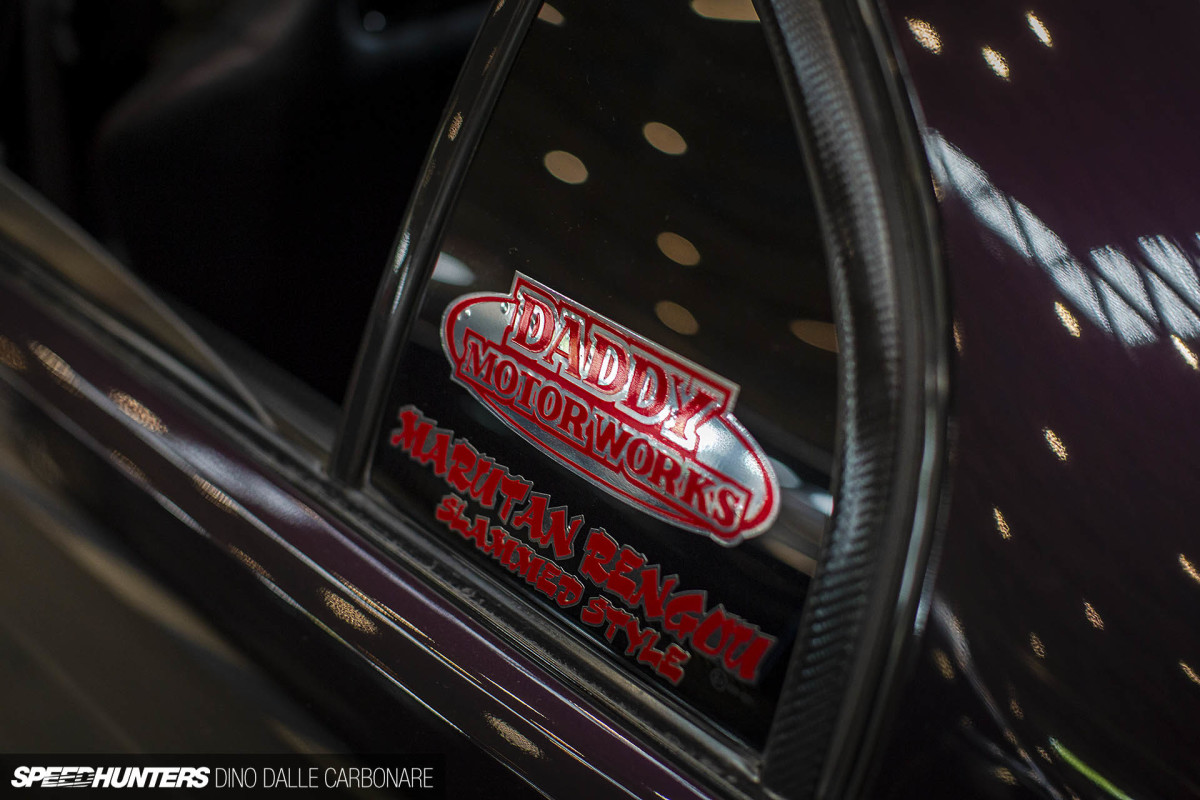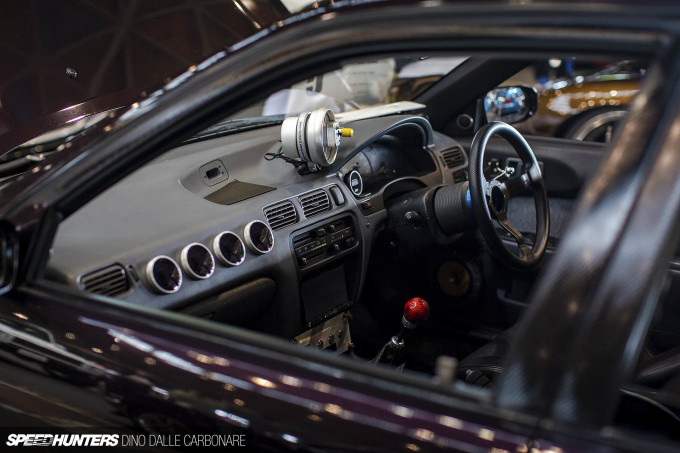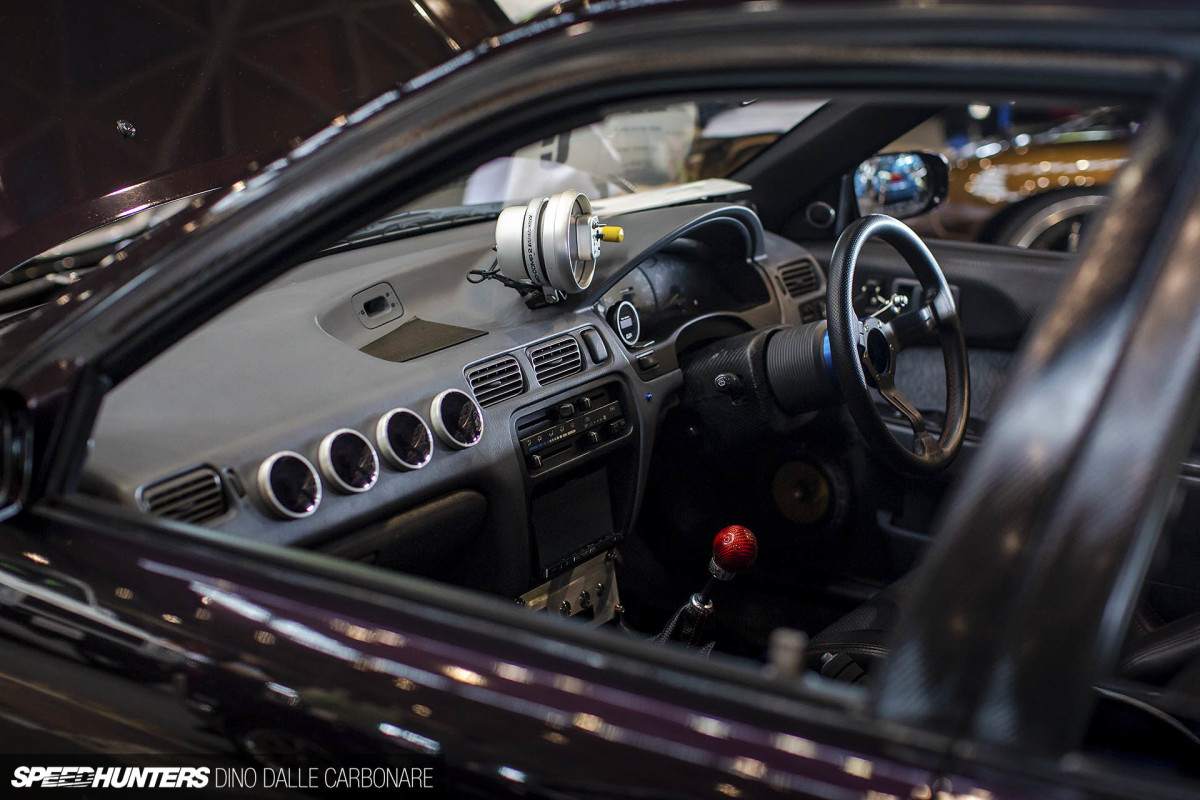 The cabin is very mid-'90s with the gauge line-up and placement, but it's all cleanly executed.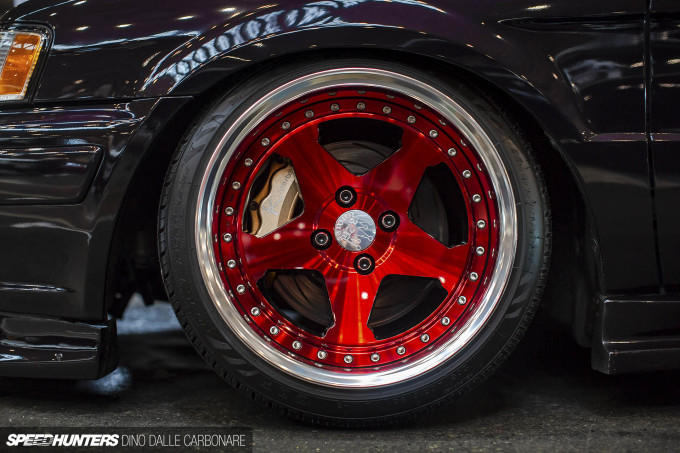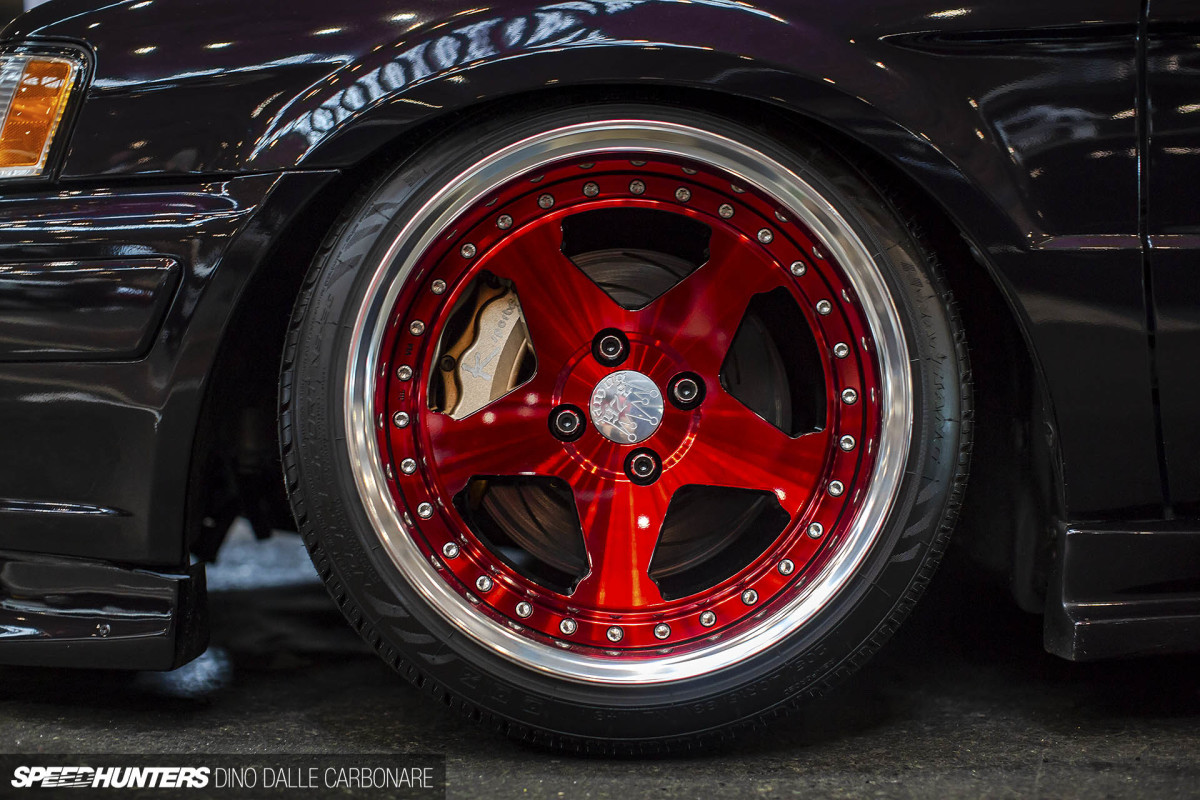 Finishing things off are 326 Power wheels in candy red with polished lips.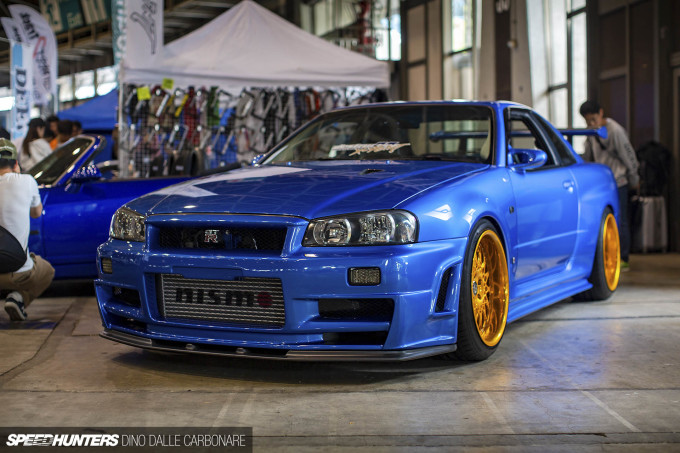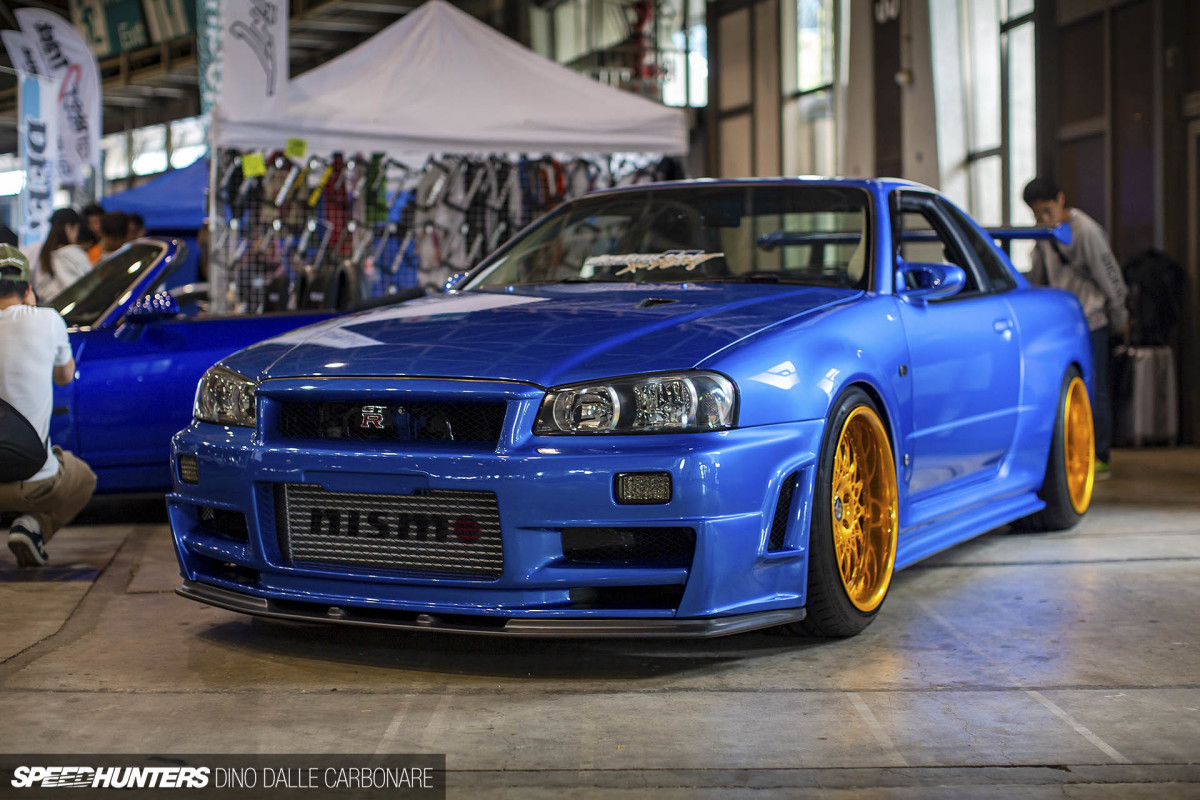 It's always a little strange to see BNR34s at an event like Wekfest, but it's cool to see the different ways owner choose to modify them.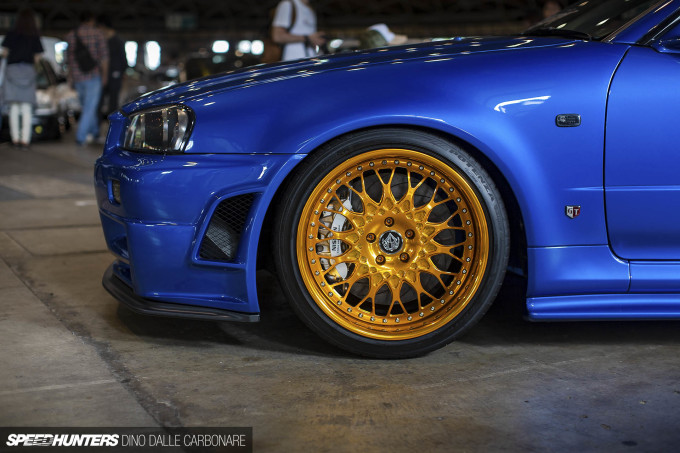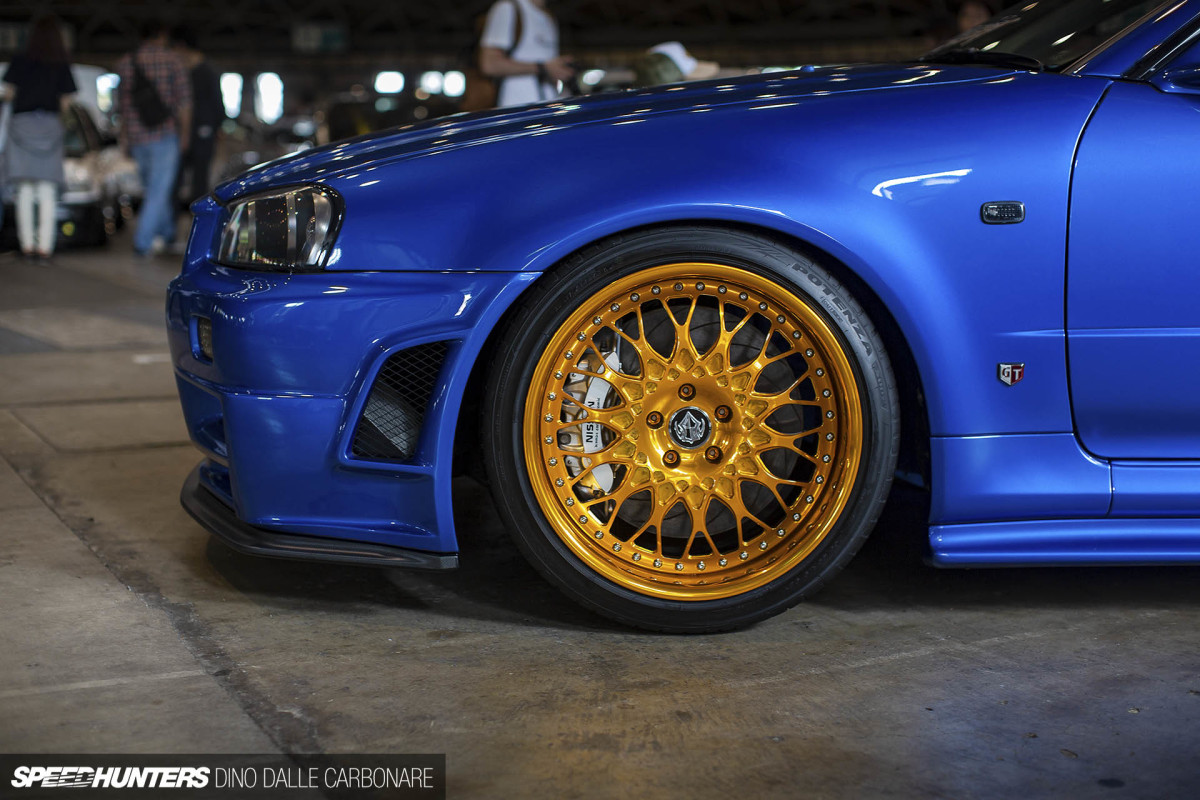 The wheels will likely divide opinion, but elsewhere the GT-R was oozing parts that made me salivate. Like custom LEDs hiding behind the smoked Nismo front and side indicator lenses, an an R35 Brembo brake conversion with the calipers painted in sparkling silver just like on the the SpecV.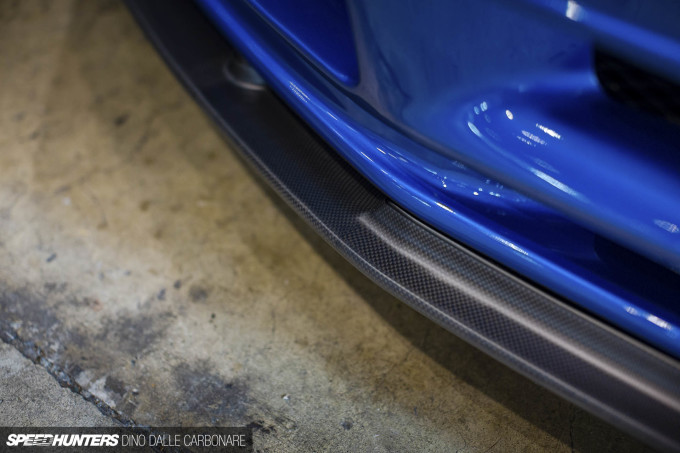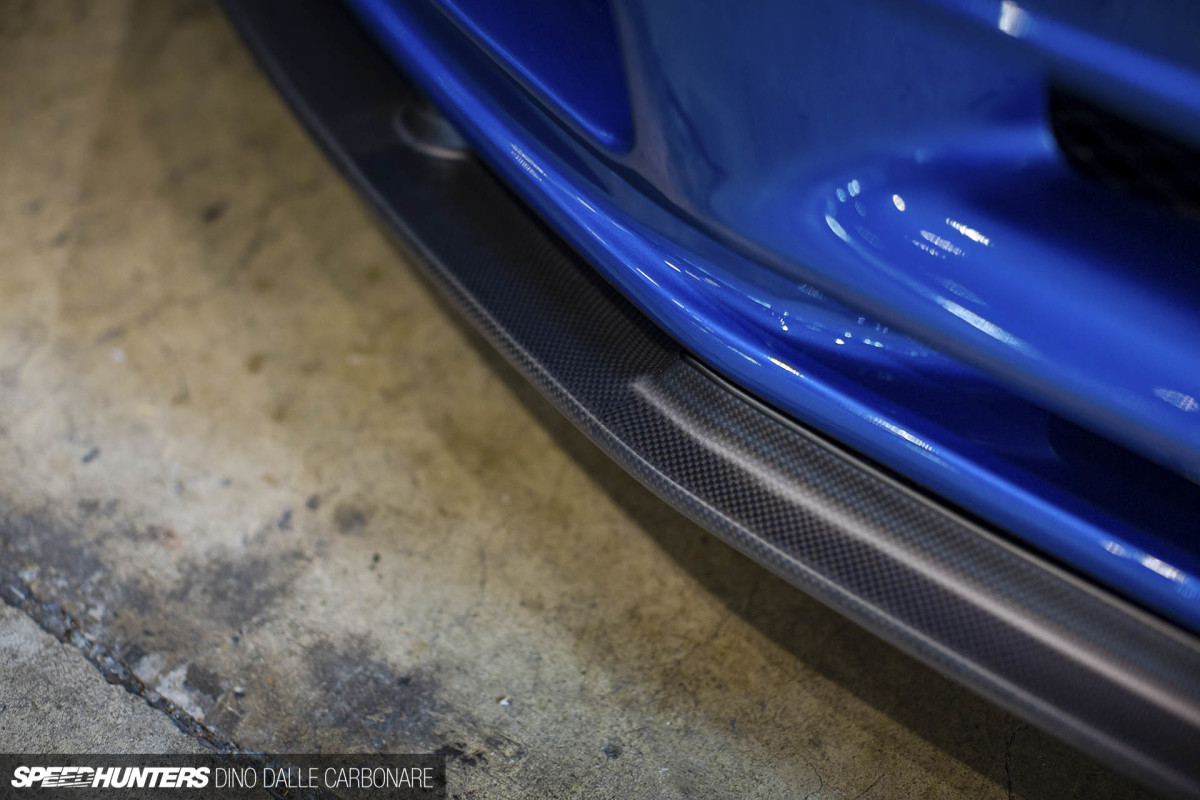 Under the Nismo Z-tune bumper I spotted a carbon fiber diffuser with an interesting semi-gloss finish to it.
This was matched at the back with taller wing stays and an adjustable wing flap. Looking at this car definitely gave me Project GT-R withdrawals!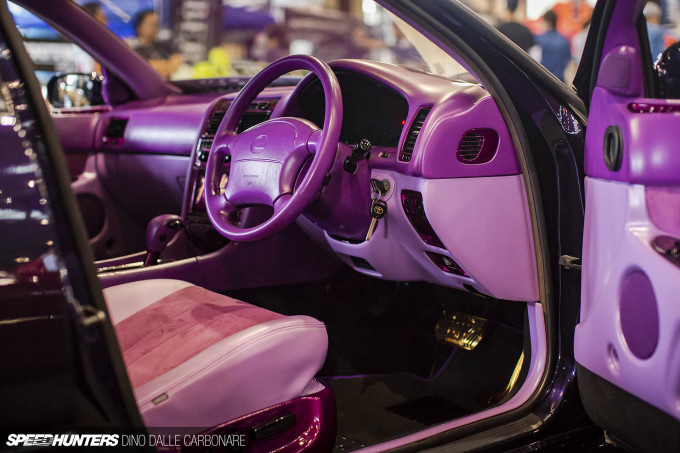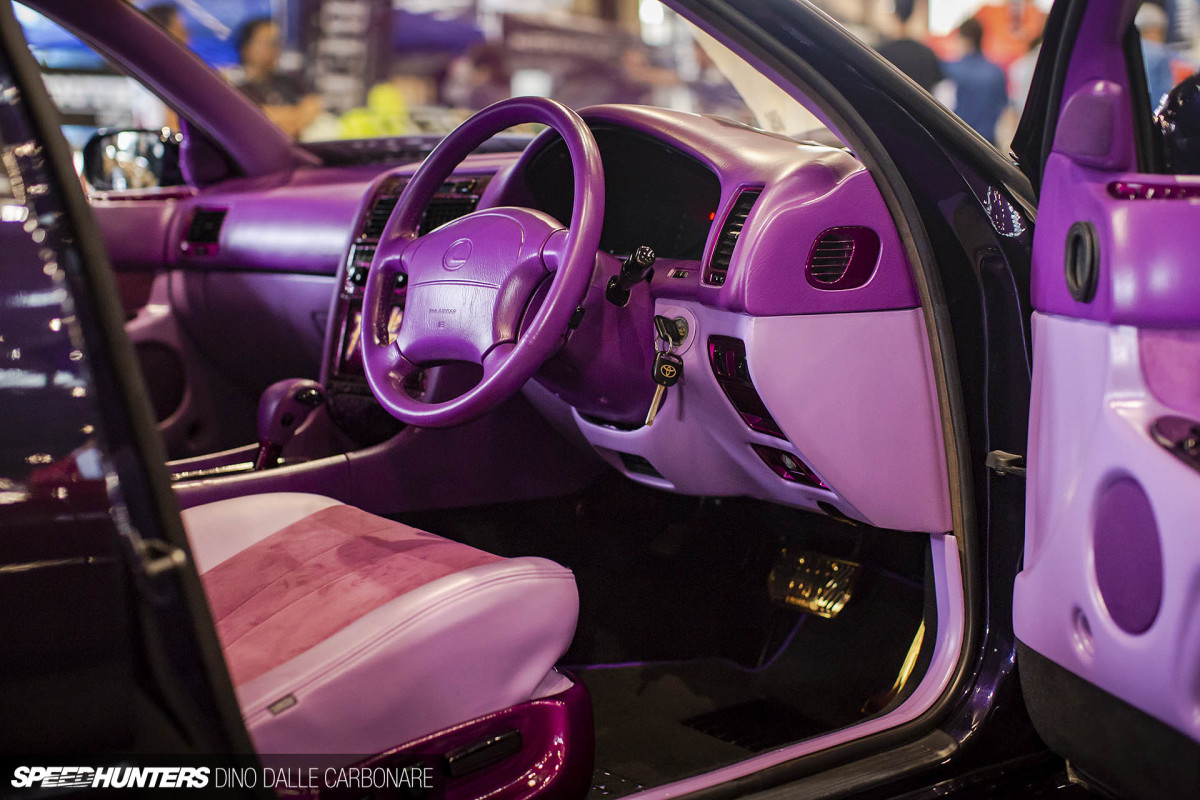 To end this massive Wekfest Japan coverage, I've decided to go with something a little different. But really, what's more Japanese than a VIP/stance car with a pink and purple interior…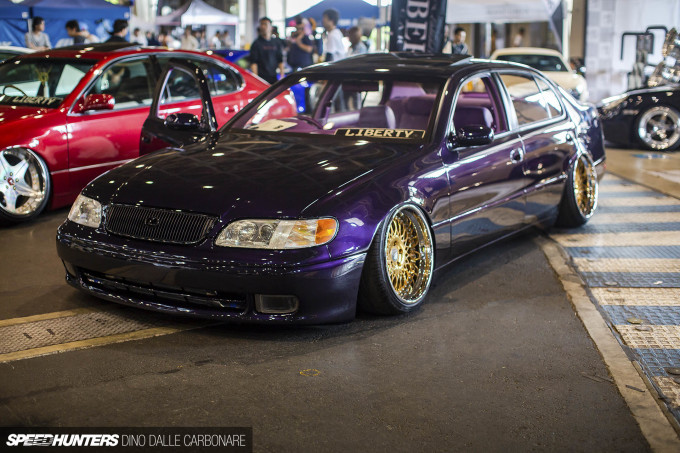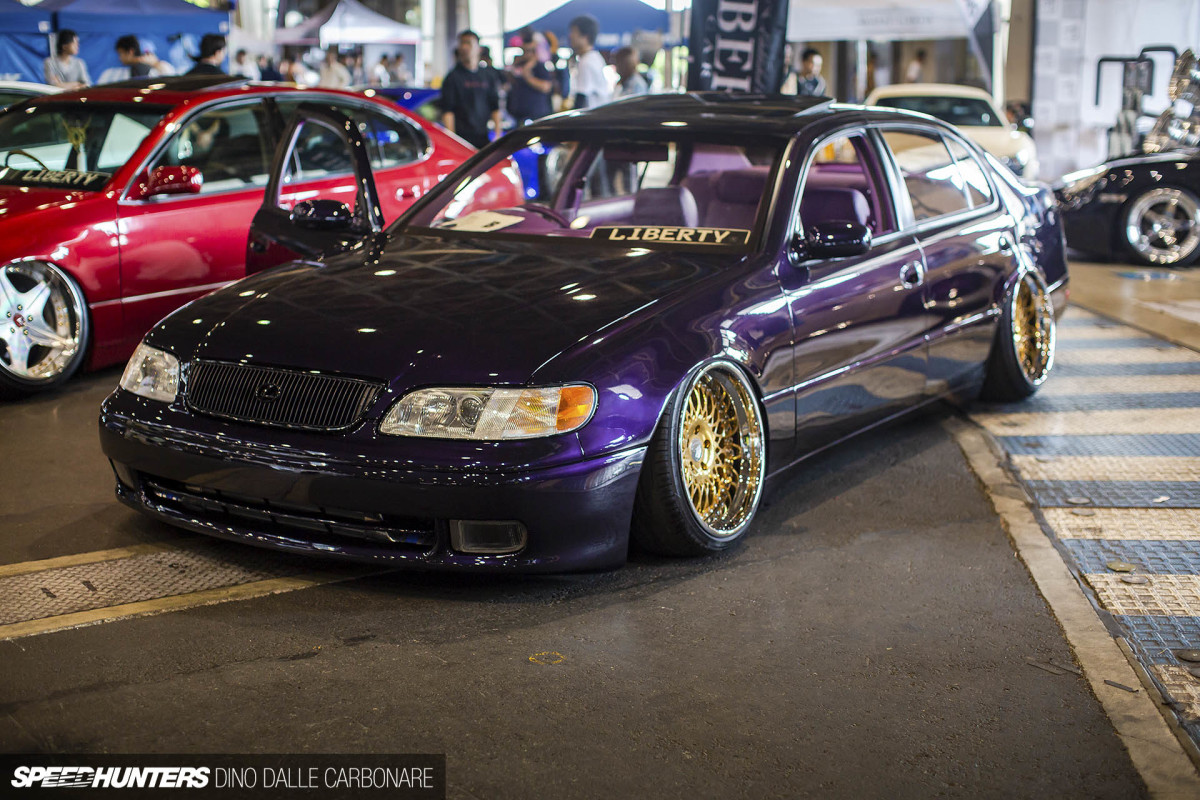 And exterior!
In the past week or so we've seen it all – slammed and widened NSXs and 350Zs to lightened and functional Civics built for proper driving, and from European rides to rotaries, plus a whole lot more. I hope you enjoyed it all, but until next time, that's a wrap from Wekfest Japan!
Dino Dalle Carbonare
Instagram: speedhunters_dino
dino@speedhunters.com