There's a good reason why performance-grade Honda models are a popular choice for track day aficionados the world over, and a lot of that comes down to their high-revving VTEC-equipped engines.
On my recent car cultural exploration of Malaysia, I had the chance to check out a track day at Sepang International Circuit, which led me to take a closer look at two different cars running Honda engines – an EK9 Civic and an AE86 Corolla Levin.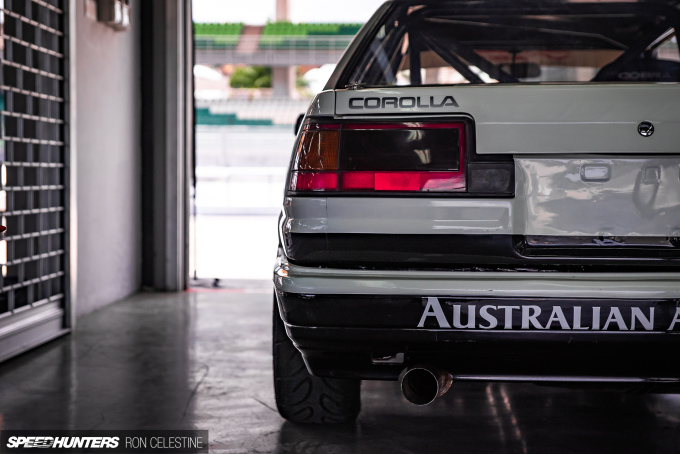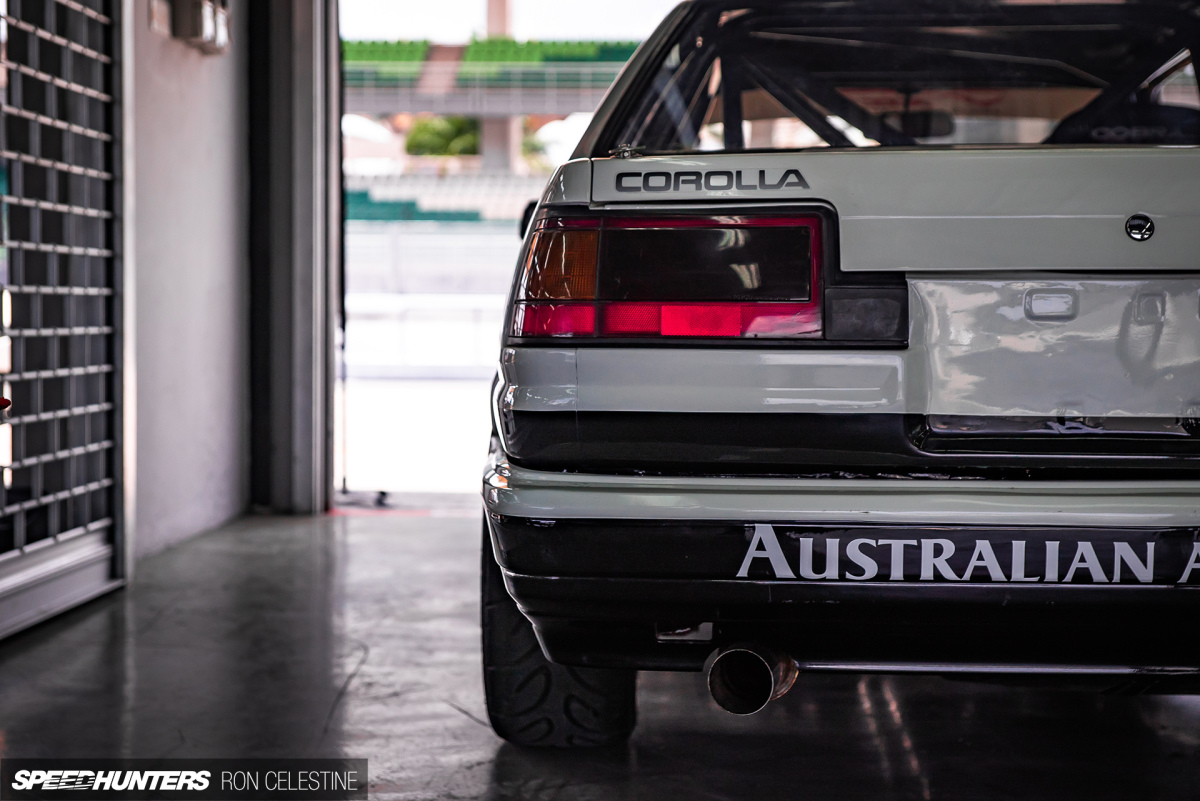 Before addressing the elephant in the room, let's take a look at the Civic.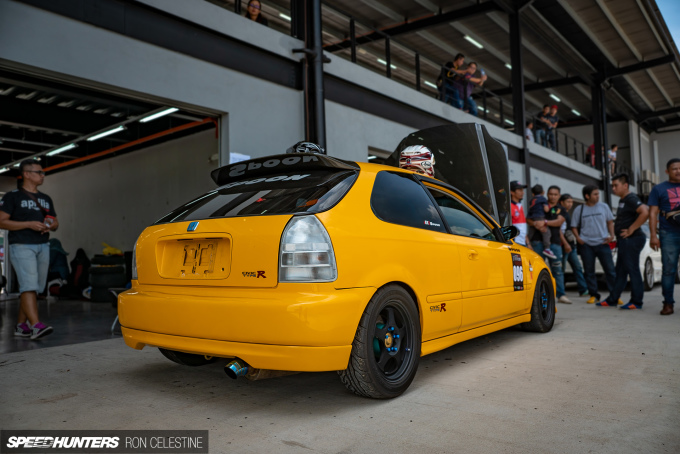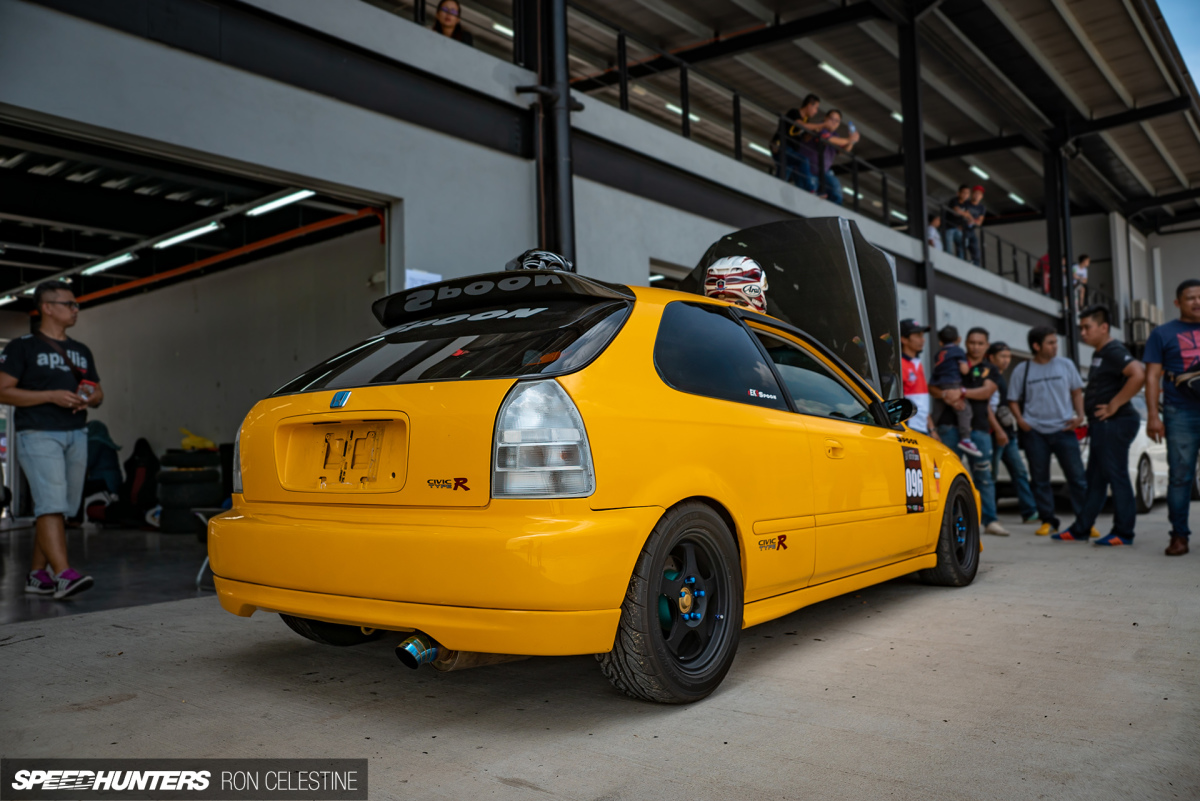 If the Spoon decals around the exterior didn't give it away, the iconic blue and yellow theme throughout speaks of the owner's inspiration. With the carbon fiber hood propped open to help evacuate heat from a previous run, I decided to take a look in the engine bay first.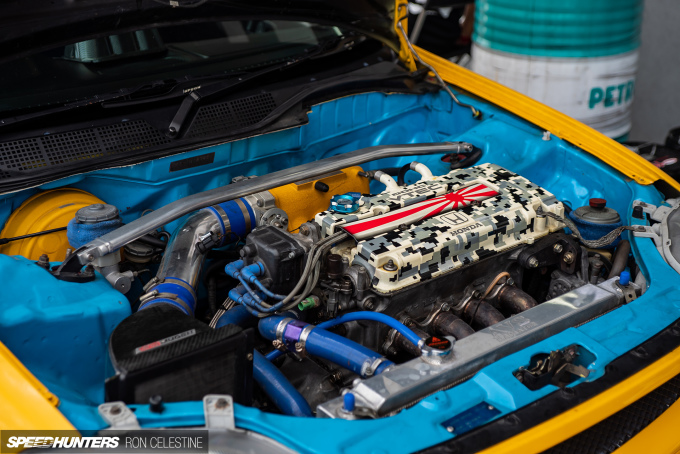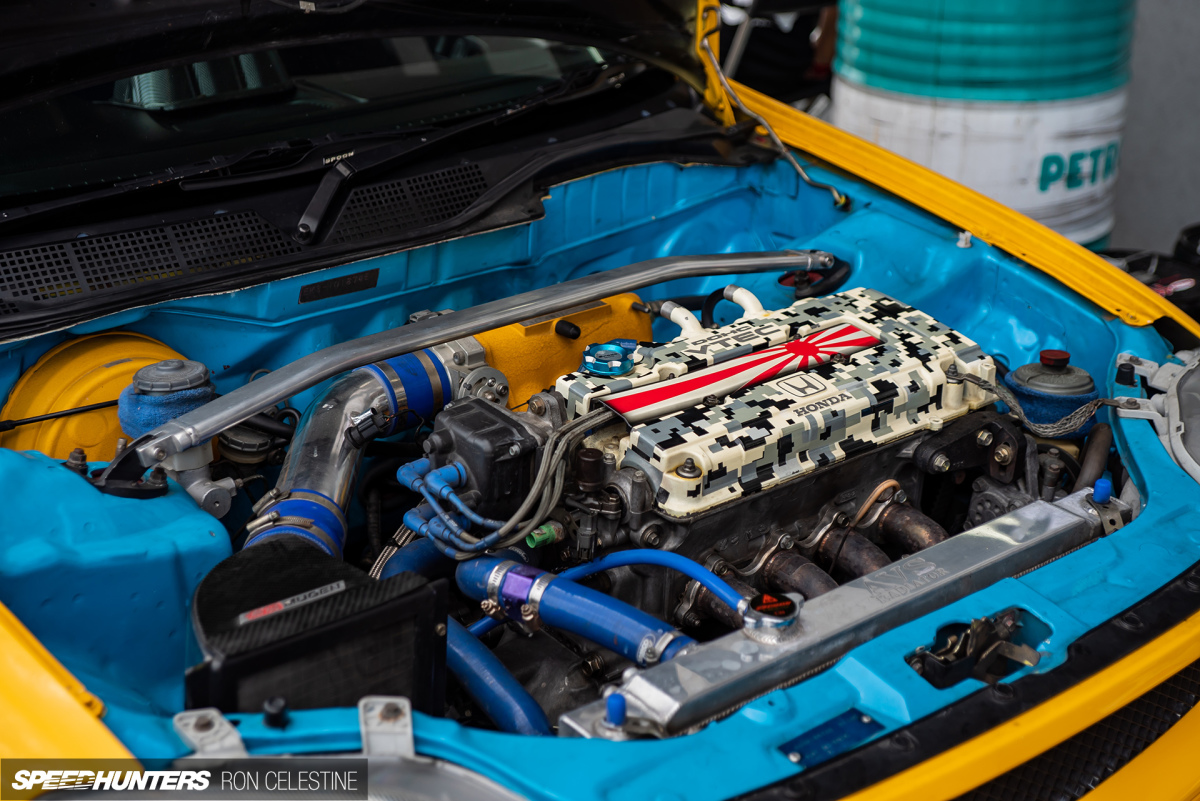 The originally-fitted B16B, which sported a rather interesting digi-camo valve cover design, could still be found in engine bay, with a few bolt-on performance and cooling upgrades made in order to boost power and reliability.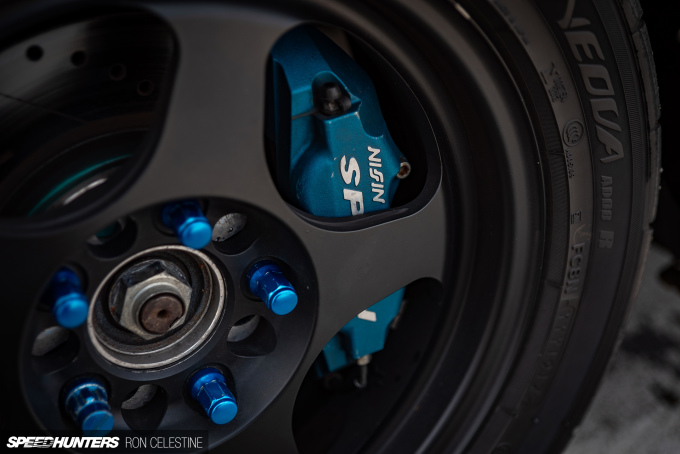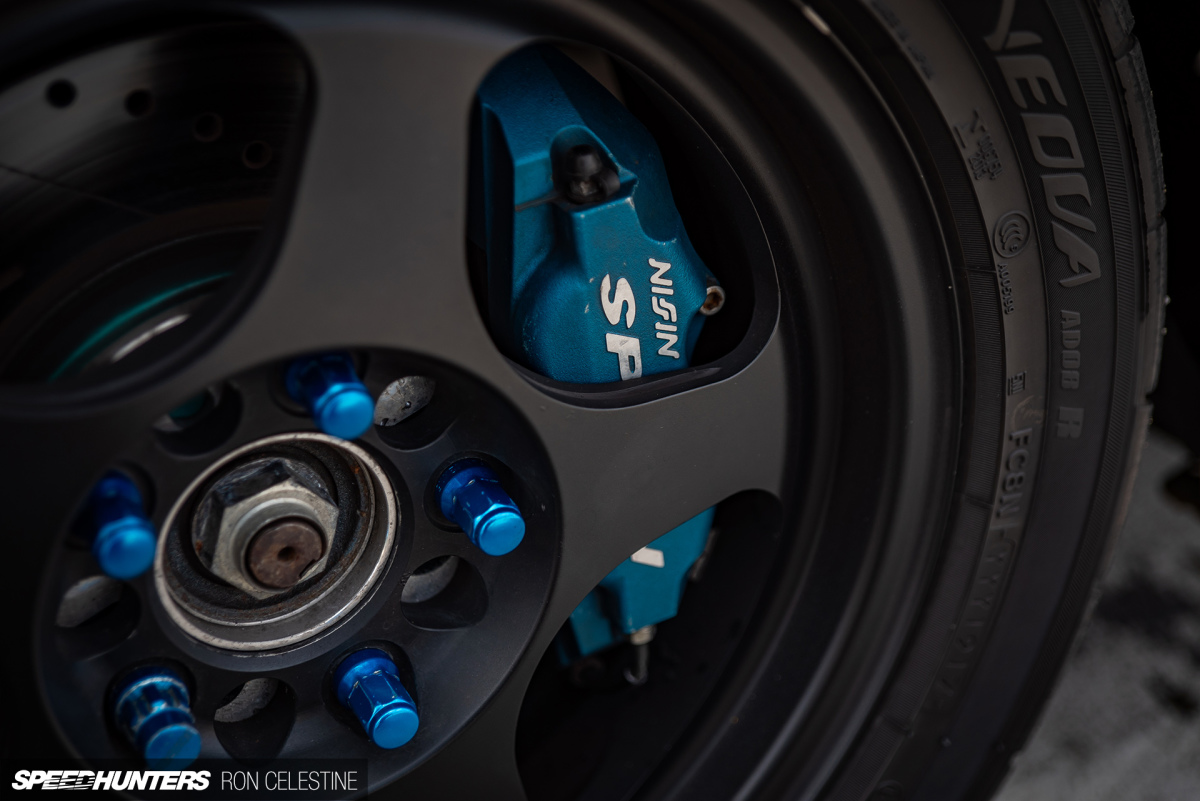 Spoon calipers just tuck inside the 15-inch Spoon SW388 wheels wrapped in Yokohama Advan Neova AD08Rs. With added suspension tuning, the already agile Type R must be a riot to pilot around Sepang.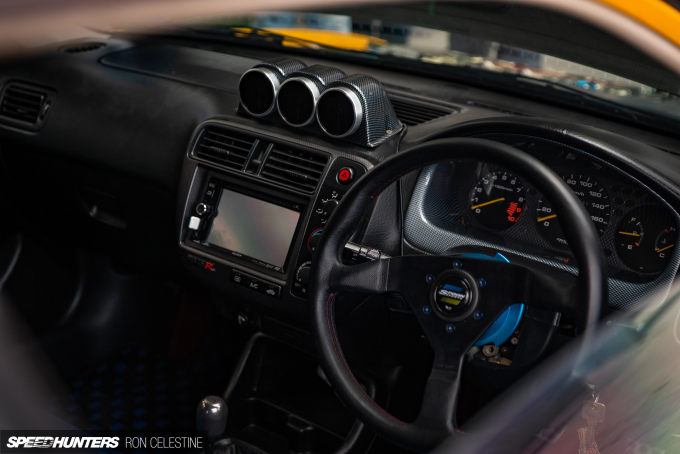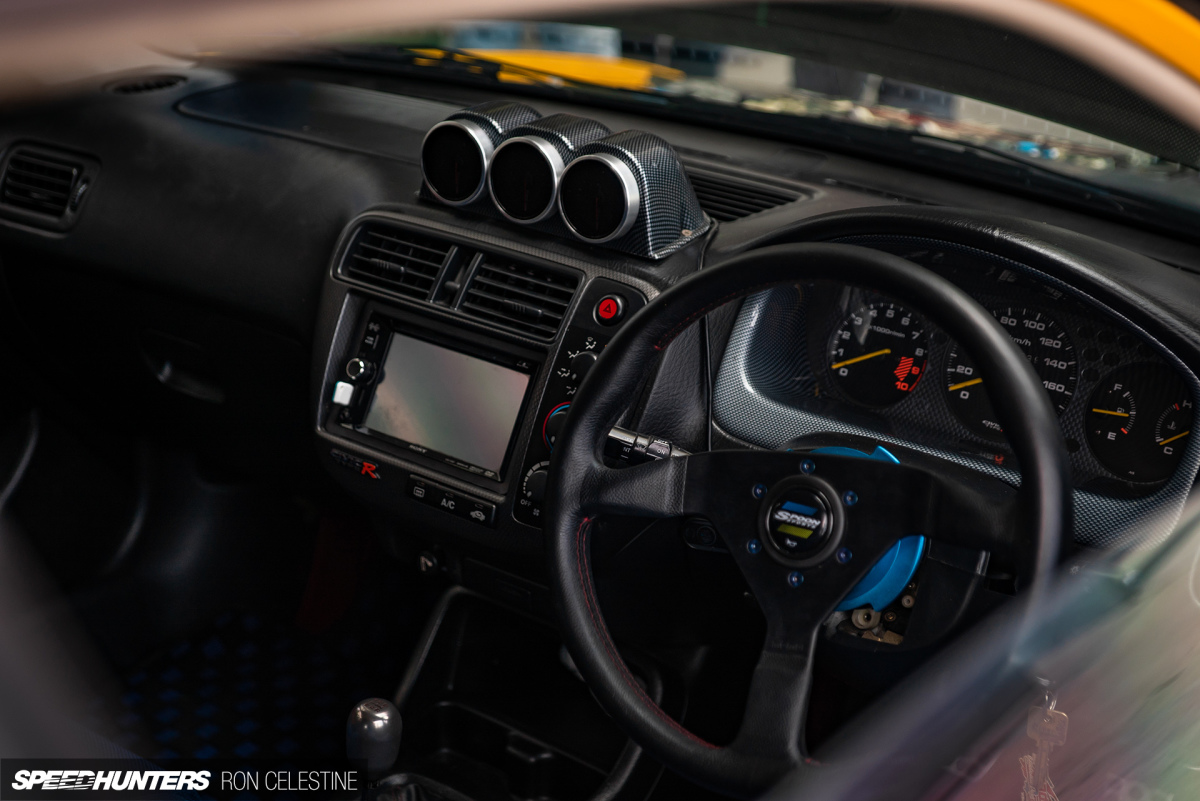 Peering inside, most of the Civic's factory Type R spec interior remained intact, notable additions being a Spoon steering wheel and a gauge pod on top of the dash.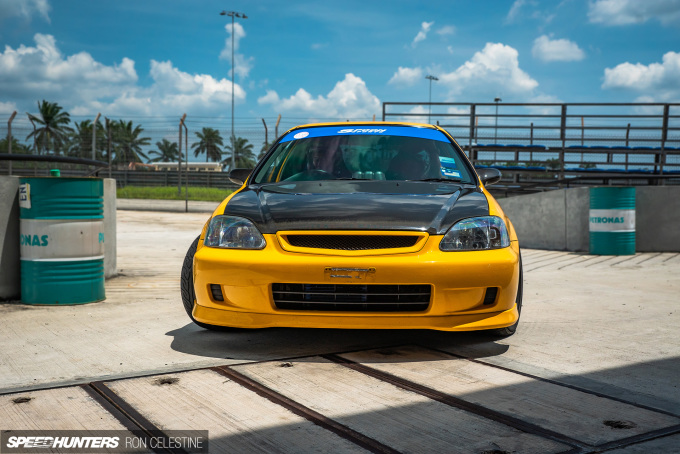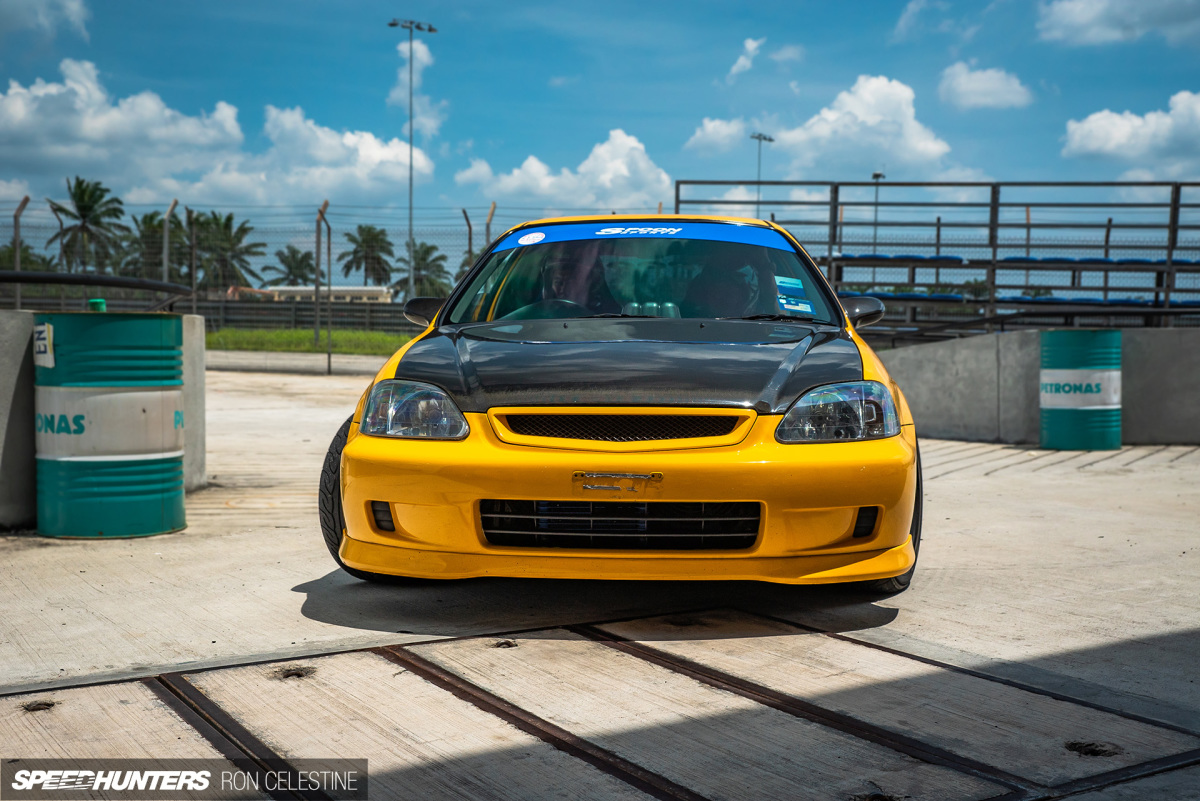 It's easy to get carried away when building a car like this, but I think the owner of this EK9 has struck a really nice balance by not going overboard with upgrades. Simple is good.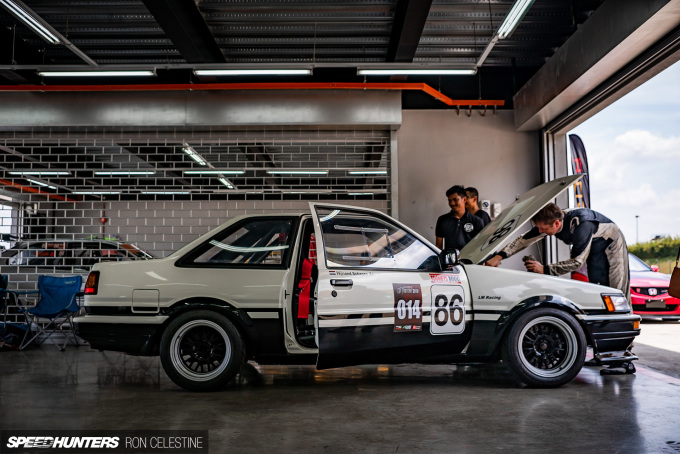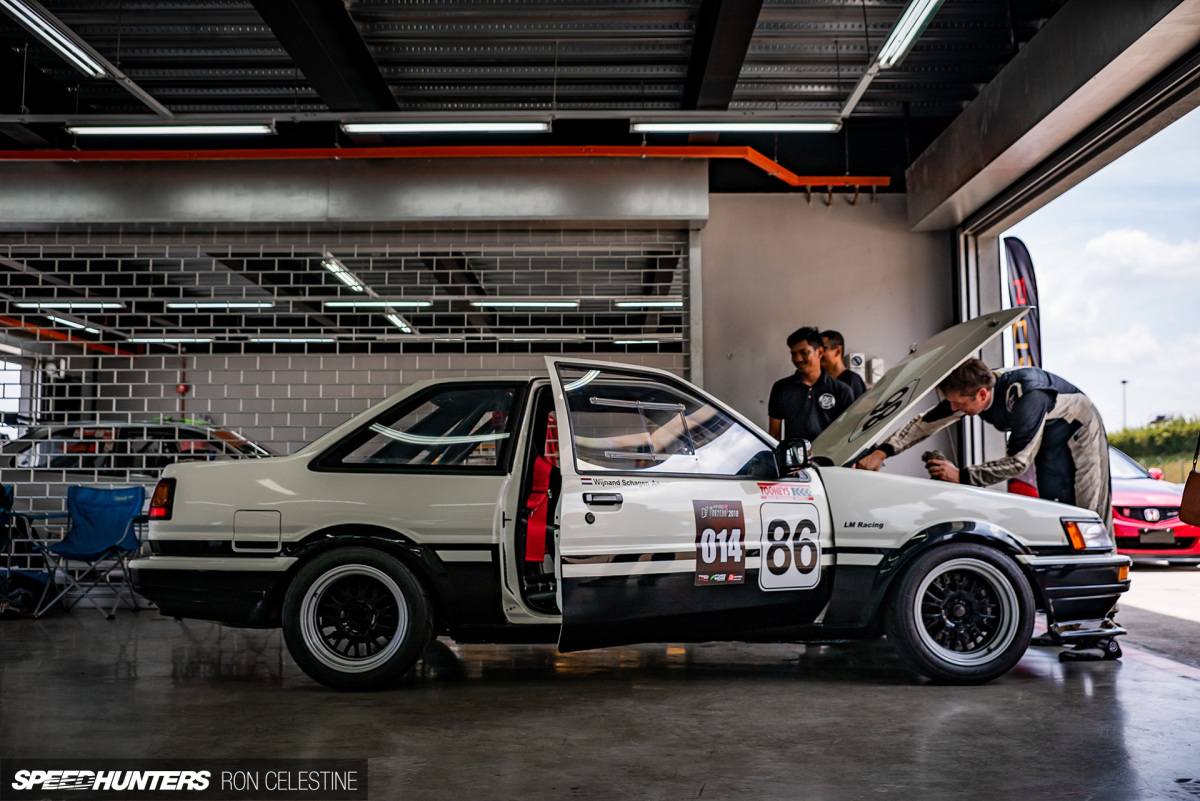 Aside from its well-balanced chassis and light weight, one of the defining aspects of the original Toyota AE86 is undoubtably its 4A-GE engine. But you won't find one of those in this Levin notchback.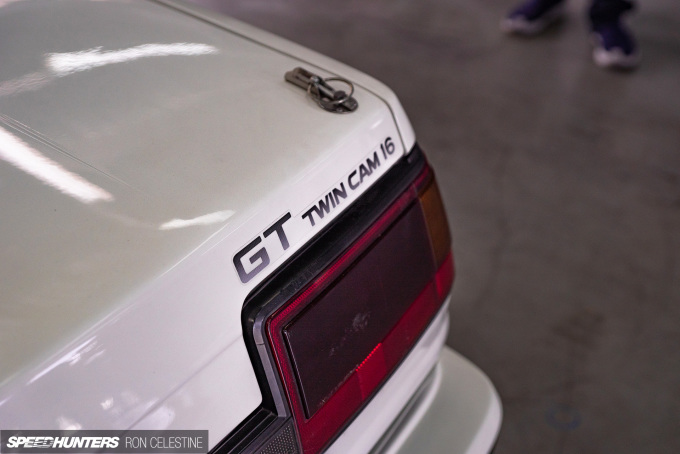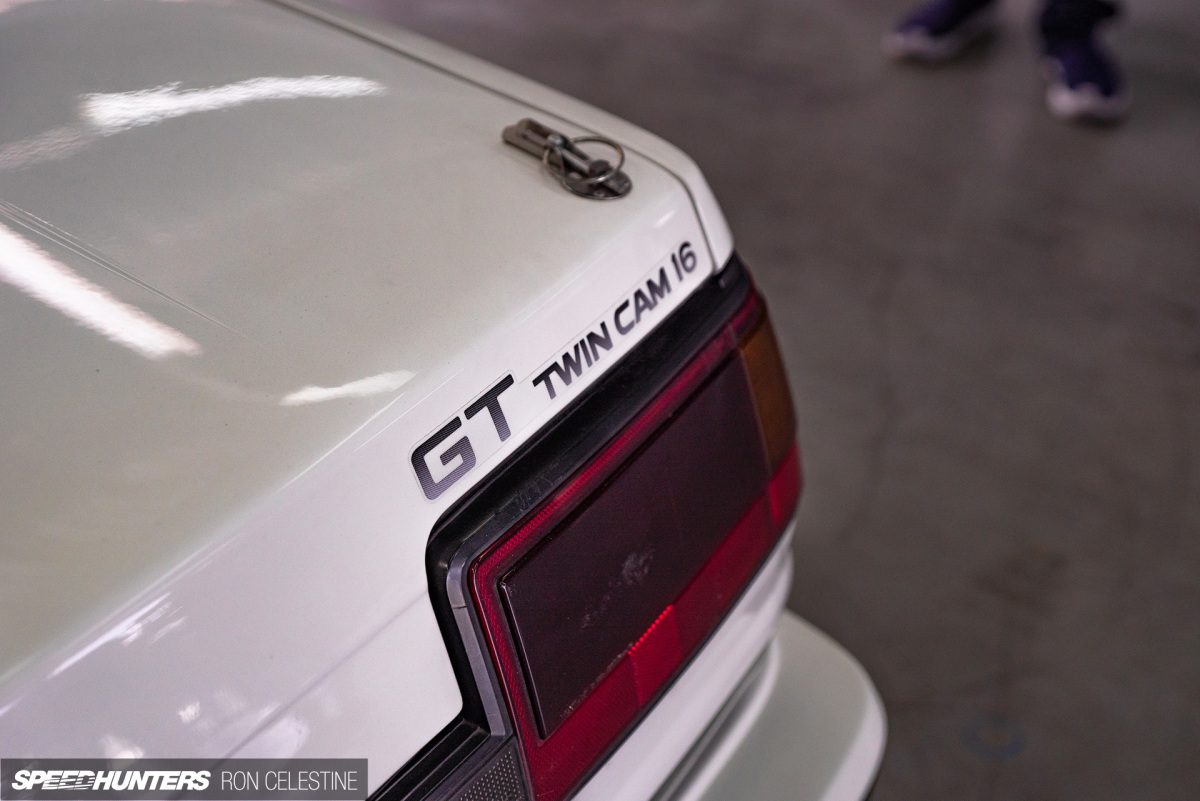 When the current owners got their hands on this car a lot of work was needed, but luckily the body itself was in good condition making it a perfect candidate to turn into a race car for the Asia Classic Car Challenge (ACCC). Using the AE86's FIA Group A homologation documents as a guide for the build, they began the lengthy process of creating a fast and reliable car.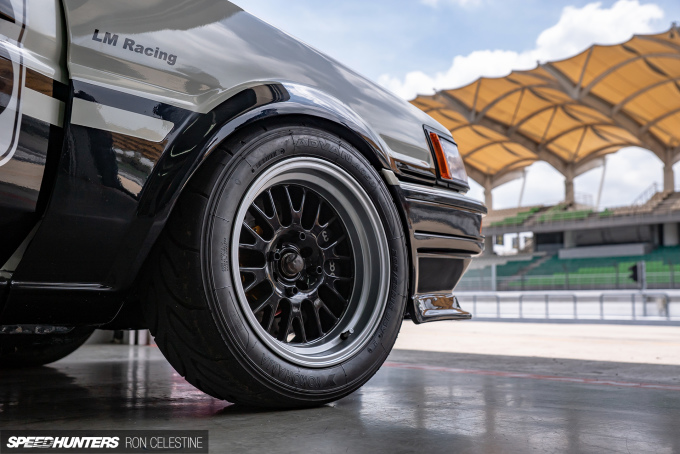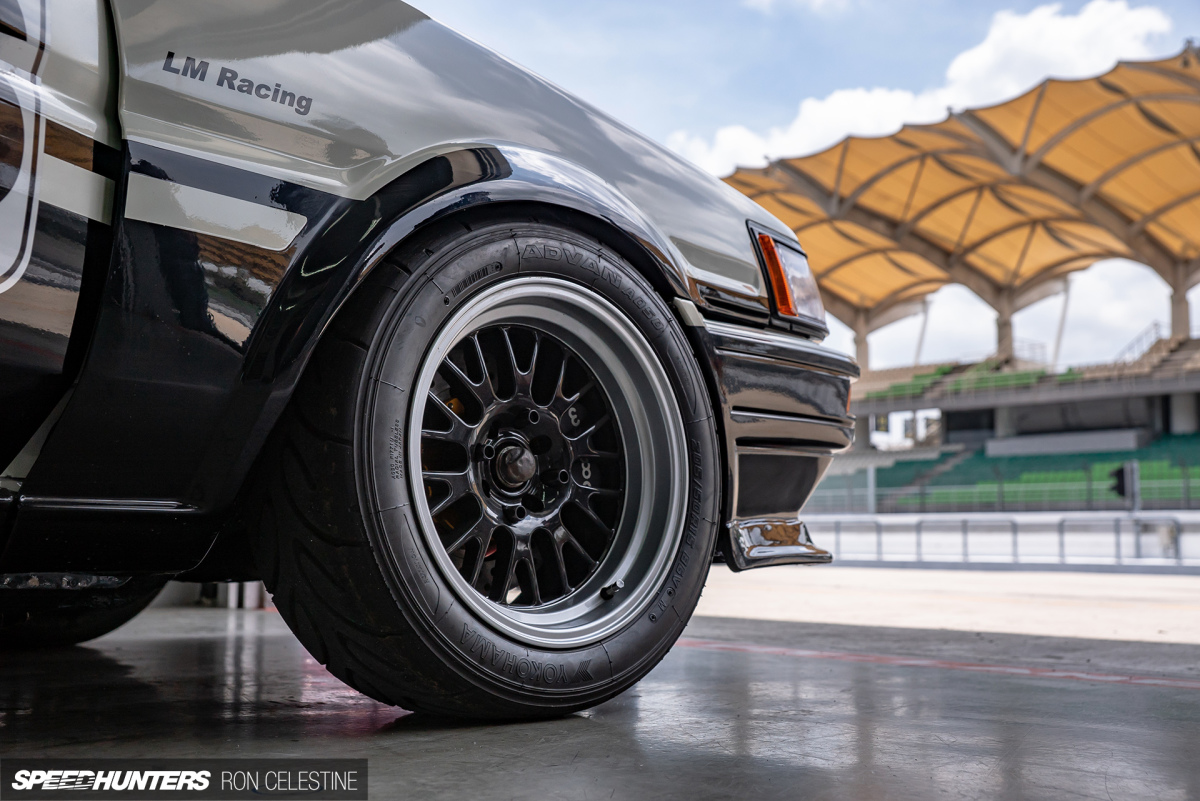 With Group A spec suspension, Wilwood brakes and Yokohama Advan A050 tires wrapped around 15-inch wheels, the Levin has the gear to be competitive.
As you'd expect for a race car, the interior is purposeful. Along with a fully welded-in roll cage there's a custom console, Momo steering wheel and a whole lot of weight reduction. The instrument cluster and shifter reveal what Honda engine has found its way into the AE86's engine bay – any idea what it is?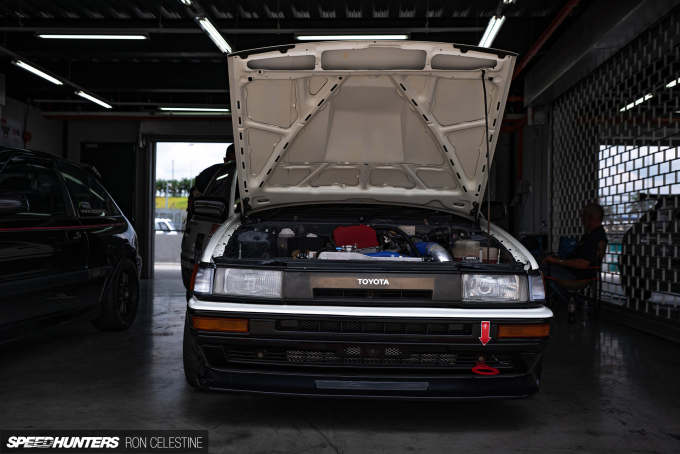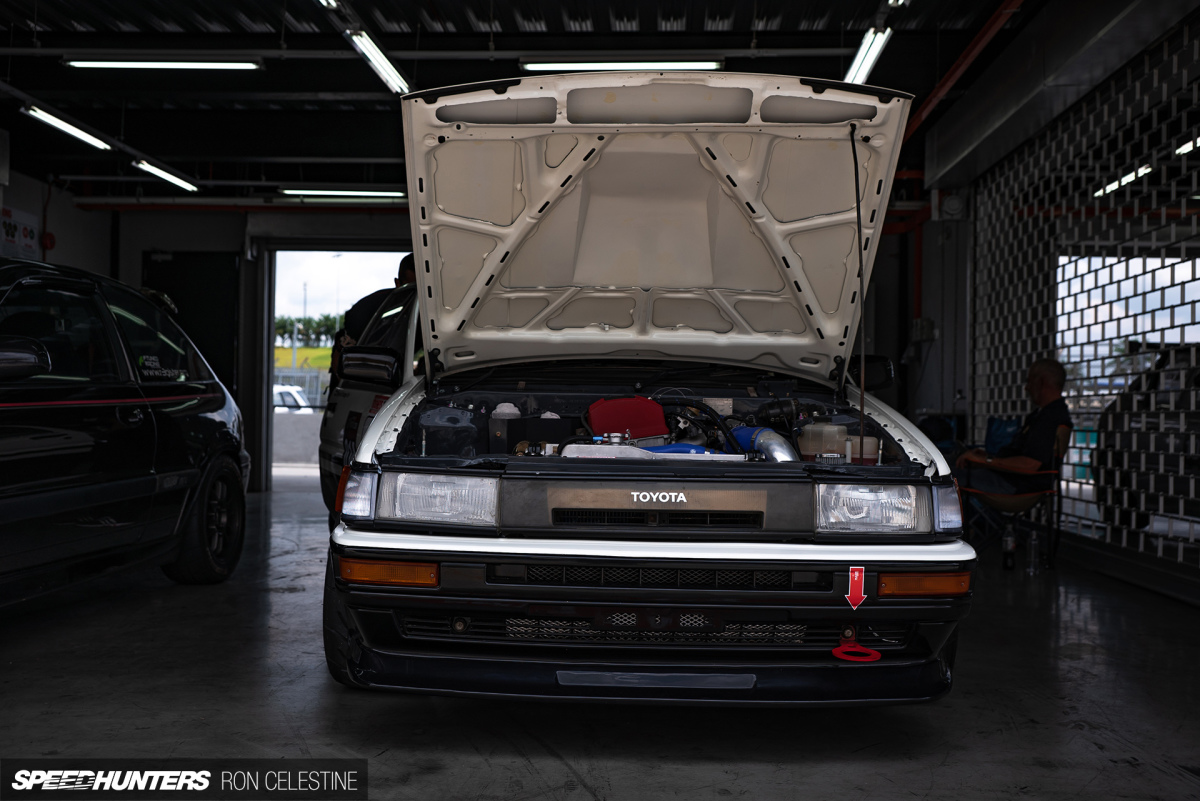 Anyone who guessed F20C from the AP1 Honda S2000 would be correct.
In order for the car to be competitive in the ACCC's Class MC, the team are running a freshly built F20C that with supporting mods including a more efficient intake, exhaust and upgraded cooling system, outputs a modest 240hp.
I wasn't able to catch either the EK9 or AE86 making laps around Sepang, but I'm sure that both would be a blast on the track. The question is simple: which one would you take?
Ron Celestine
Instagram: celestinephotography