The trouble with an event like this is that extraordinary becomes ordinary very quickly.
What would stop you in your tracks on any other day, in any other place, might only warrant a cursory glance. This was my last morning travelling the roads around Lake Wörth; gone was 'my' Ur-quattro press car and in its place a hilariously overpriced economy hire car with the worst gearbox I've ever encountered in my life. I'm pretty sure it was returned with one less gear than when I collected it, although I think fifth might still be somewhere outside Salzburg.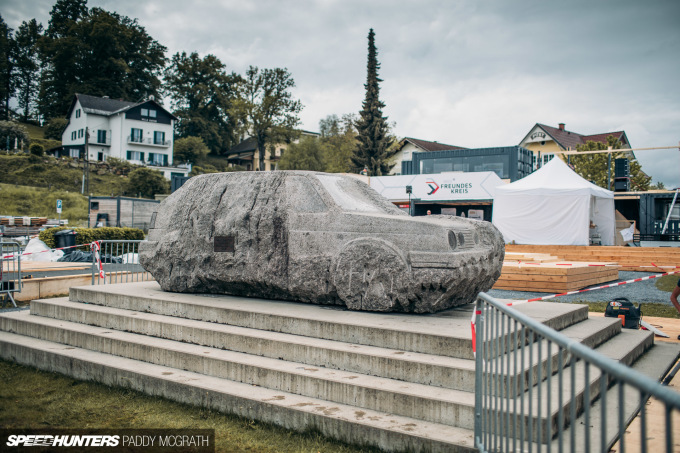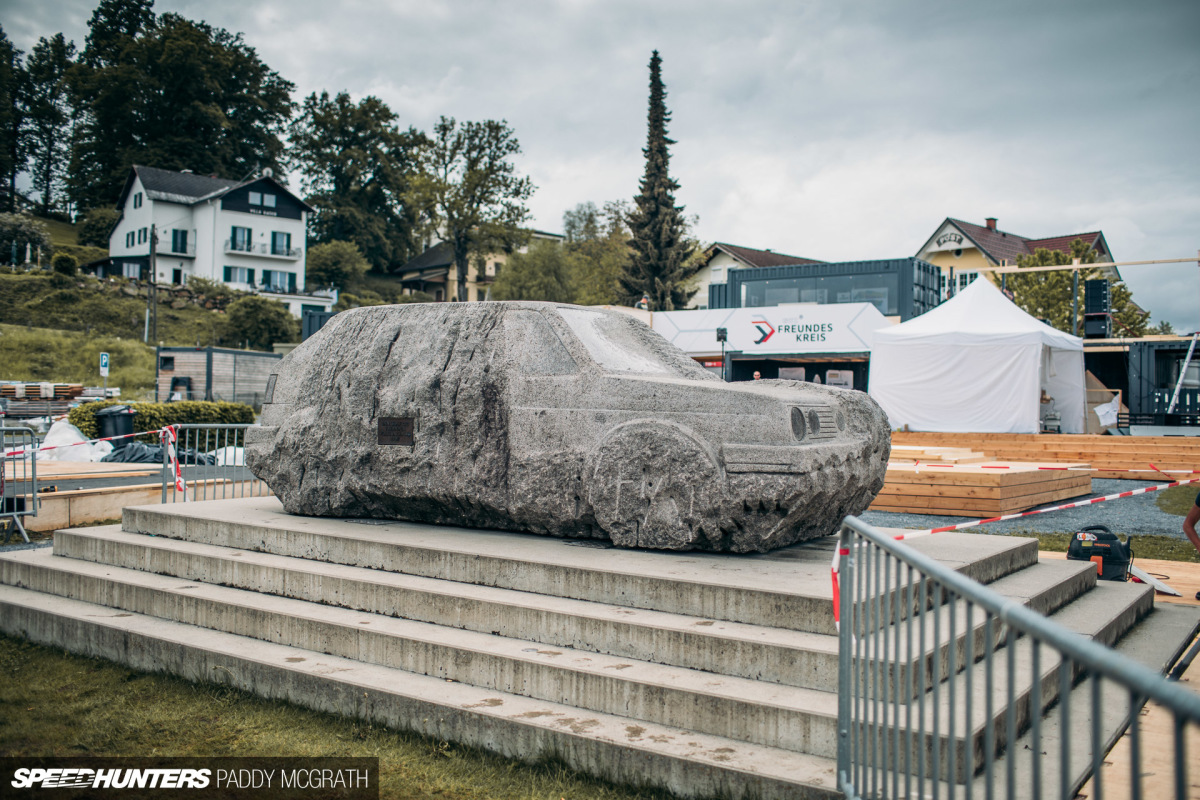 For all the years that I've visited Wörthersee, I realised that I had never seen the famous VW statue in Reifnitz. Actually, it's entirely possible that I might have but I 100% have forgotten about it if I did. The joys of old age, friends.
Reifnitz is one of the many small towns that lie on the edge of Lake Wörth, and is itself one of the main hotspots for cars and owners to assemble in the weeks leading up to the actual Wörthersee event. It's also host to the actual event when that takes place, which explains the construction site surrounding the statue when I eventually made my way there. It was here that Volkswagen would announce the new GTI TCR just a week or so later.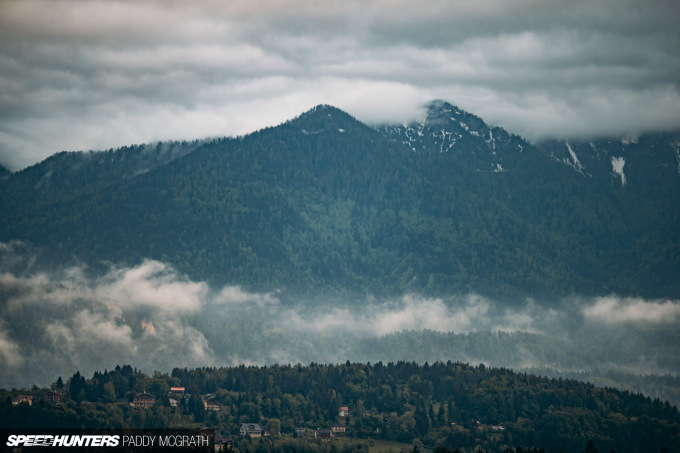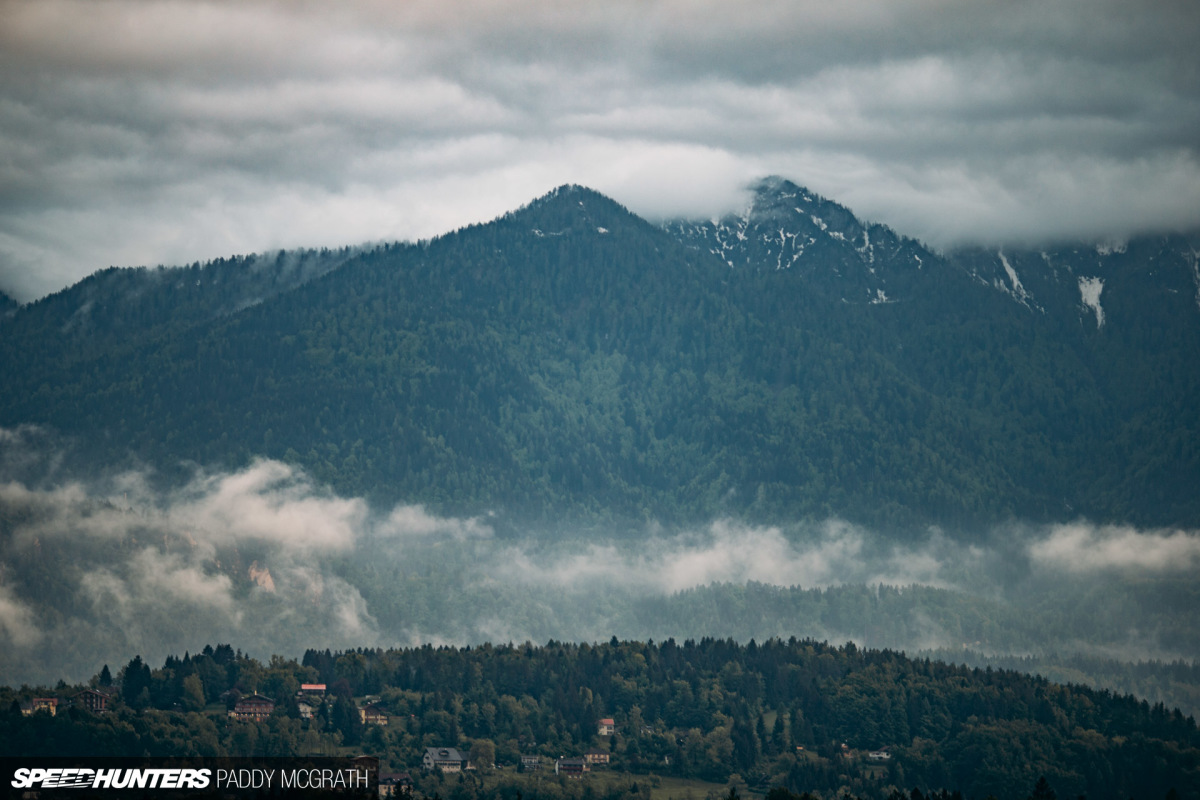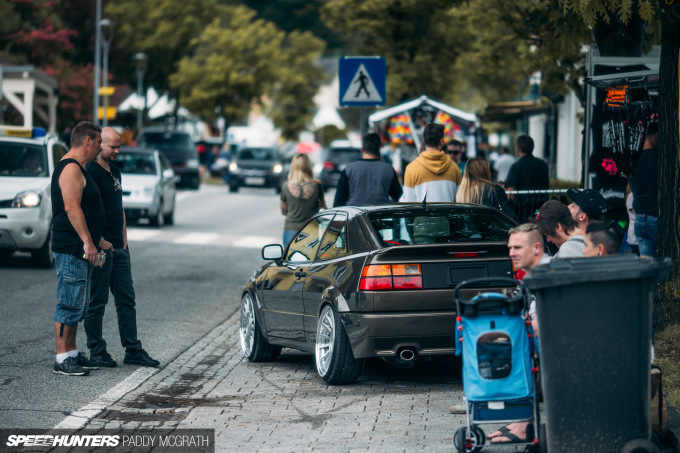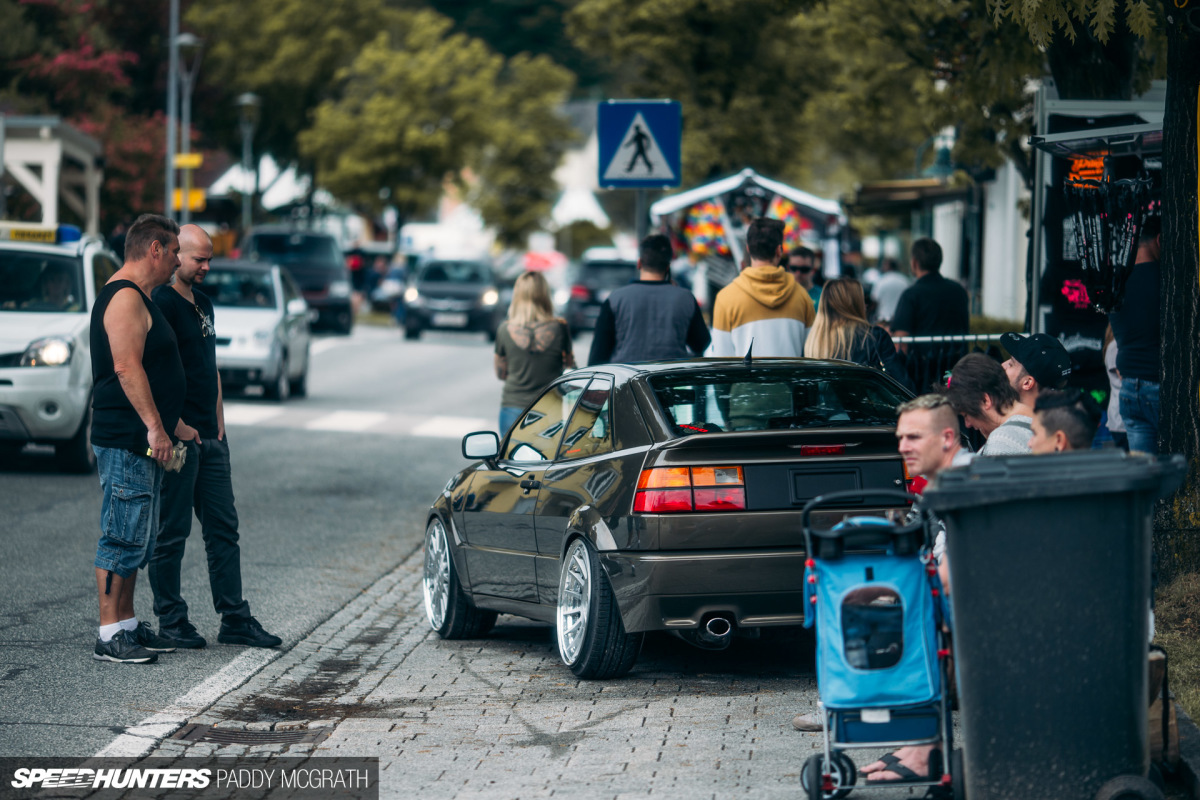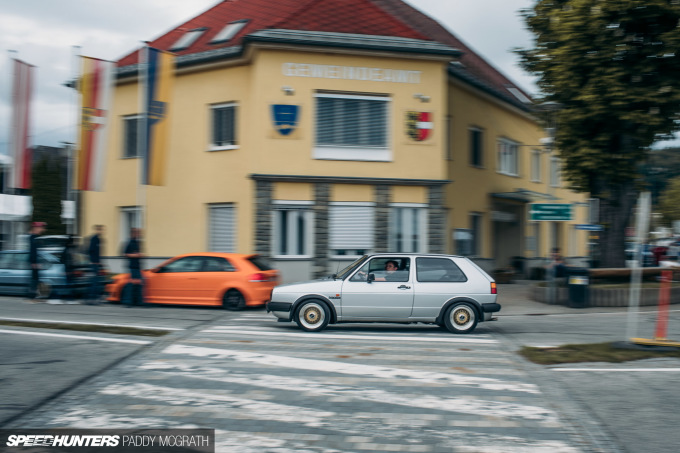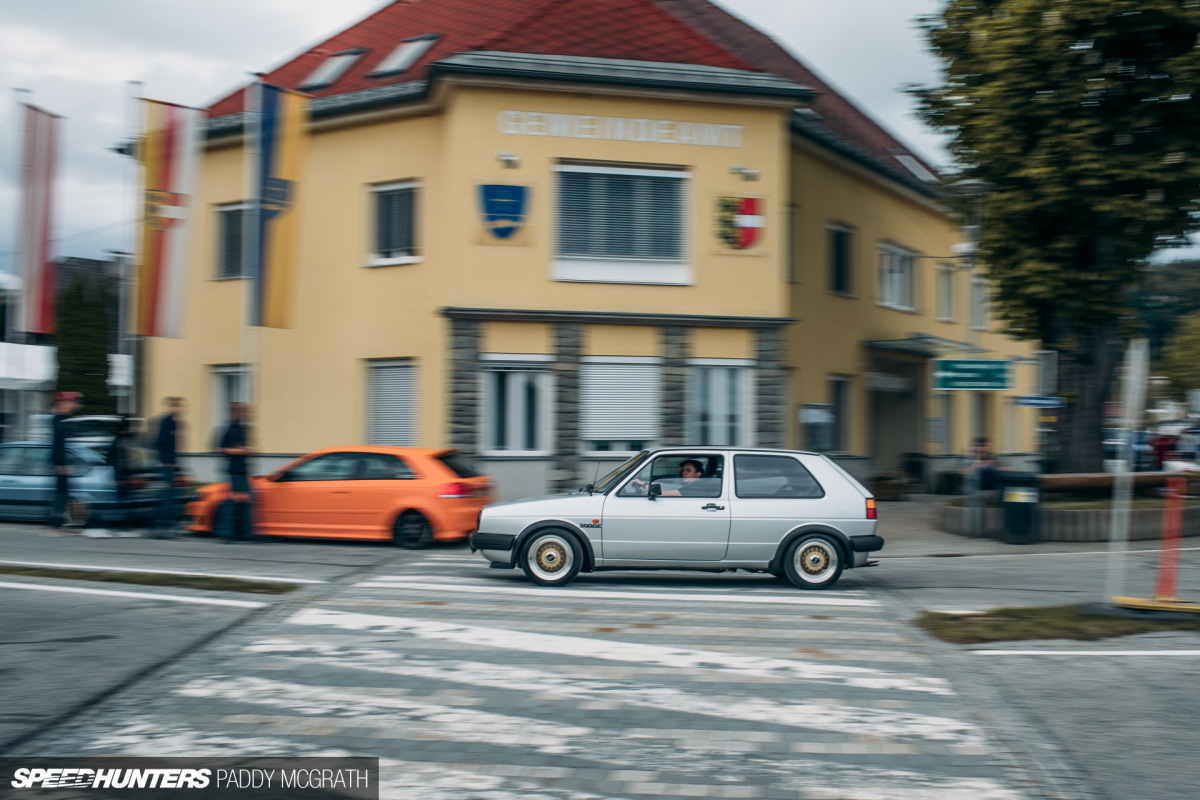 Reifnitz itself is pretty much one main street with a couple of small offshoots. Most attendees park on the sidewalk and set up camp beside their cars to watch the rest of the world go by. It was only on my way back to my hire car that I noticed there were an awful lot of Golf MkIs and MkIIs about, with the majority of them diving off main street and into a small open area.
This is pretty much Wörthersee at its best; accidentally happening upon a random happening.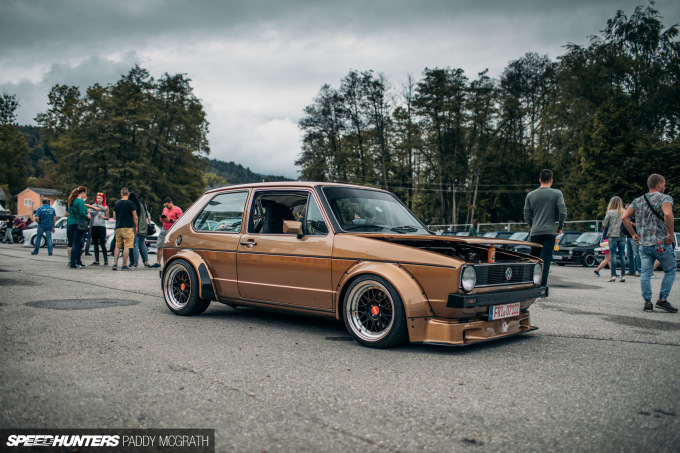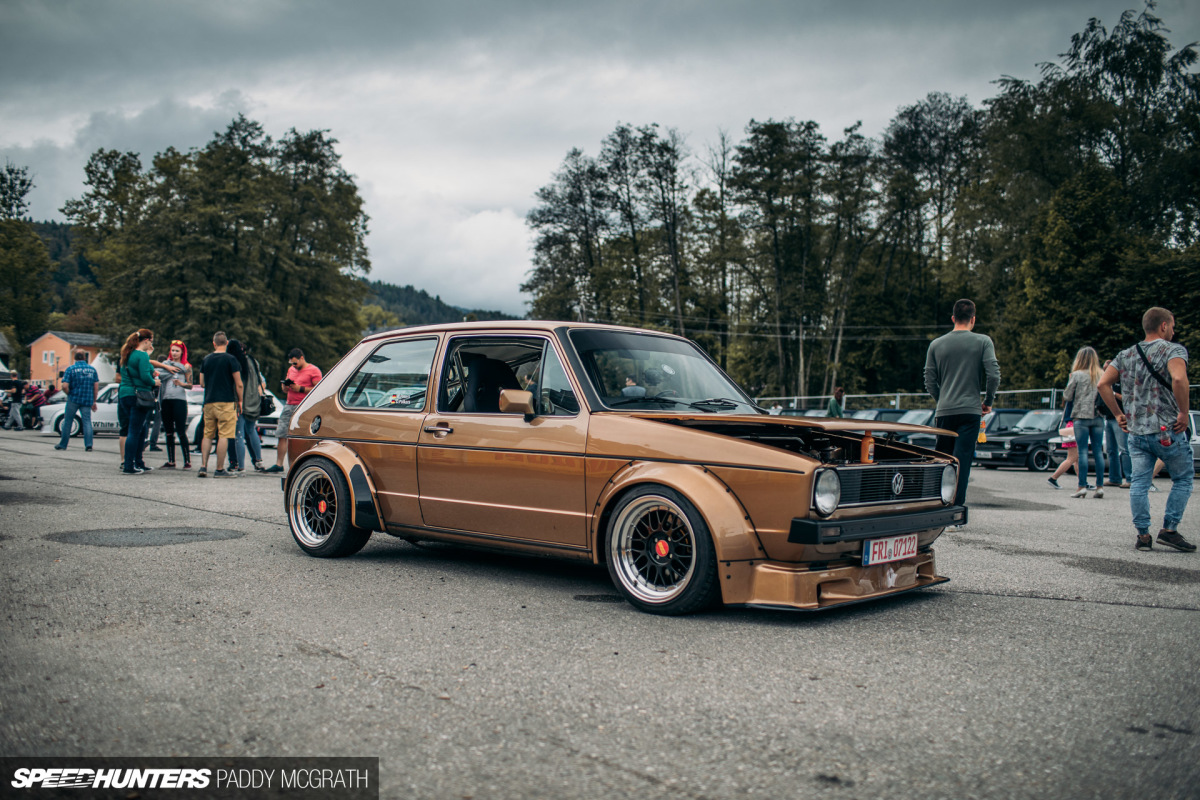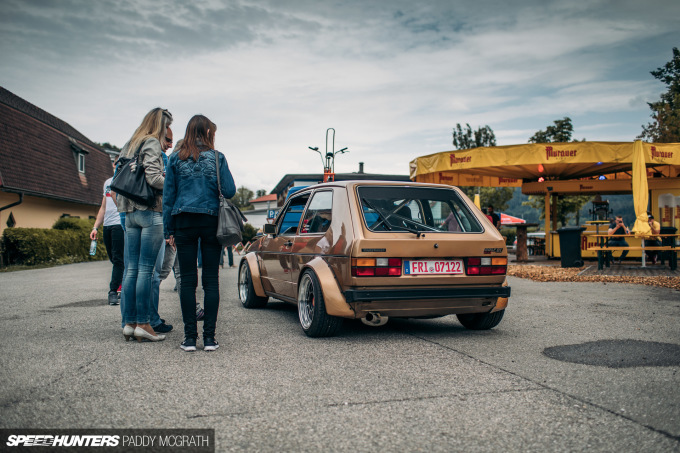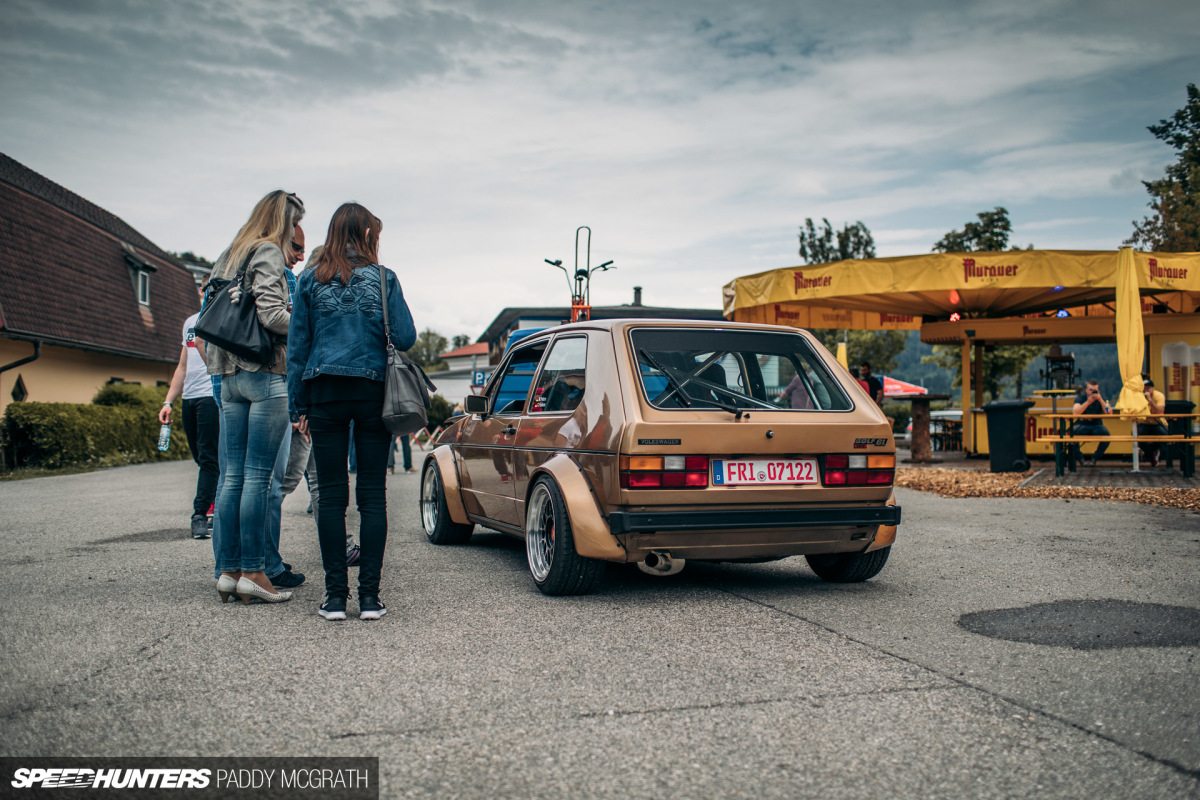 The first car of note in my path was this bronze MkI GL; stripped of all non-essentials with a clean bay housing a 16-valve engine with velocity stacks pointing slightly skywards at the front. Taking inspiration from race cars of the era, it's another example of overfenders existing before 2013. It's very simple, but sublime in its execution. Lightweight, analog and naturally aspirated ensure guaranteed driving thrills.
While this gathering featured a lot of GTIs, it wasn't exclusively a gathering of the Grand Touring Injection variety. I don't recall any models newer than a MkII present, unless they snuck in unbeknownst to the stern man standing guard at the entrance. I say stern, he could have been lovely, but German is a scary language to a non-speaker (and one which I badly need to learn.)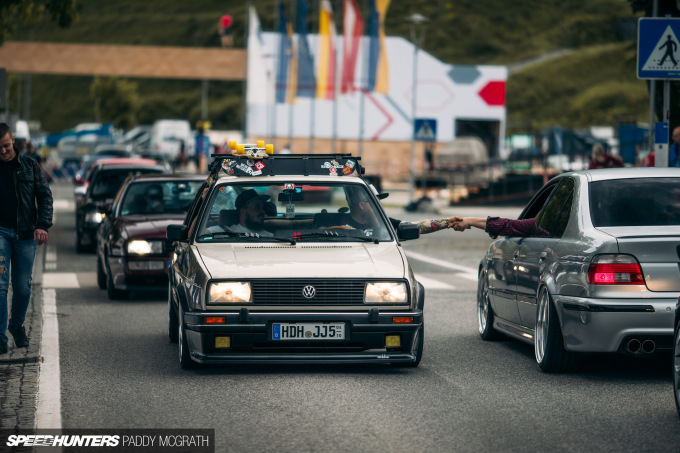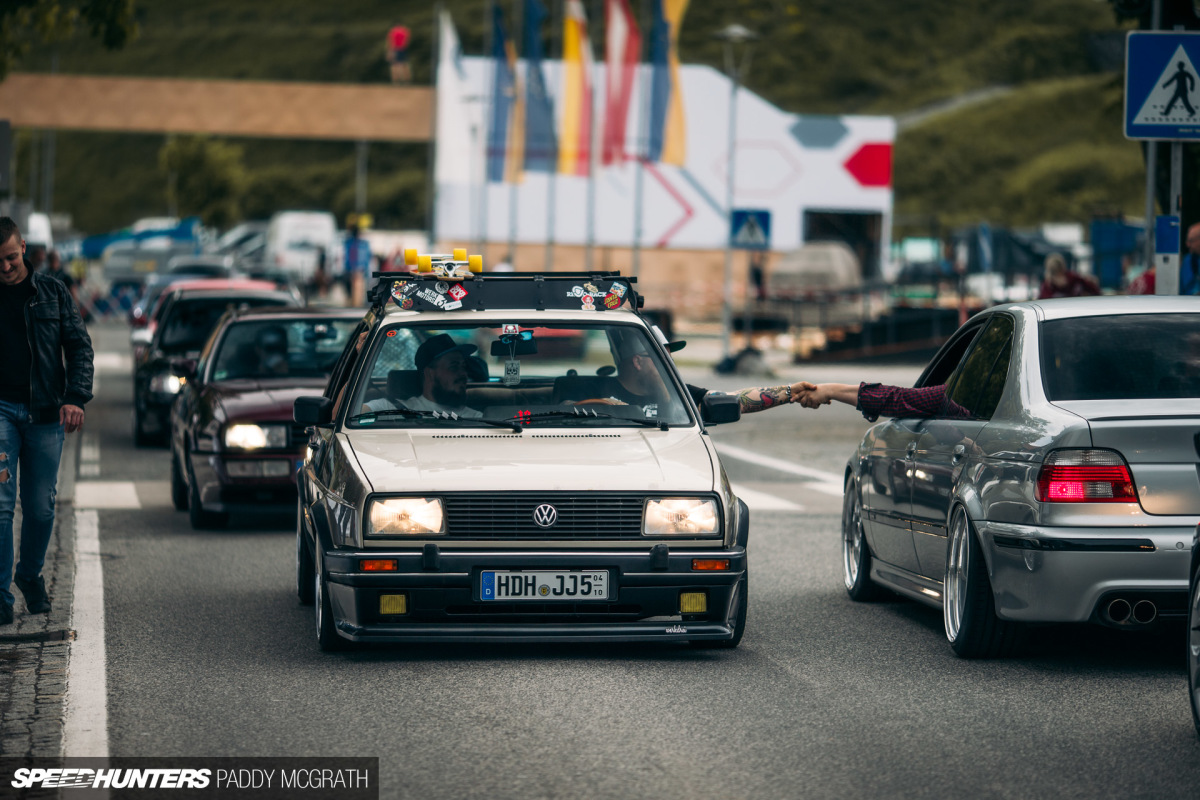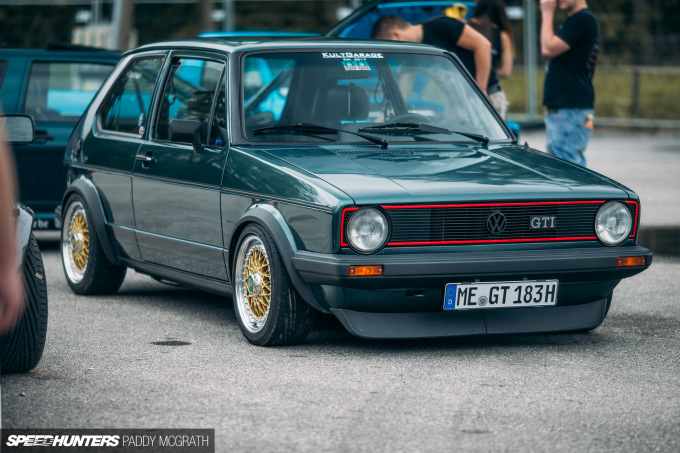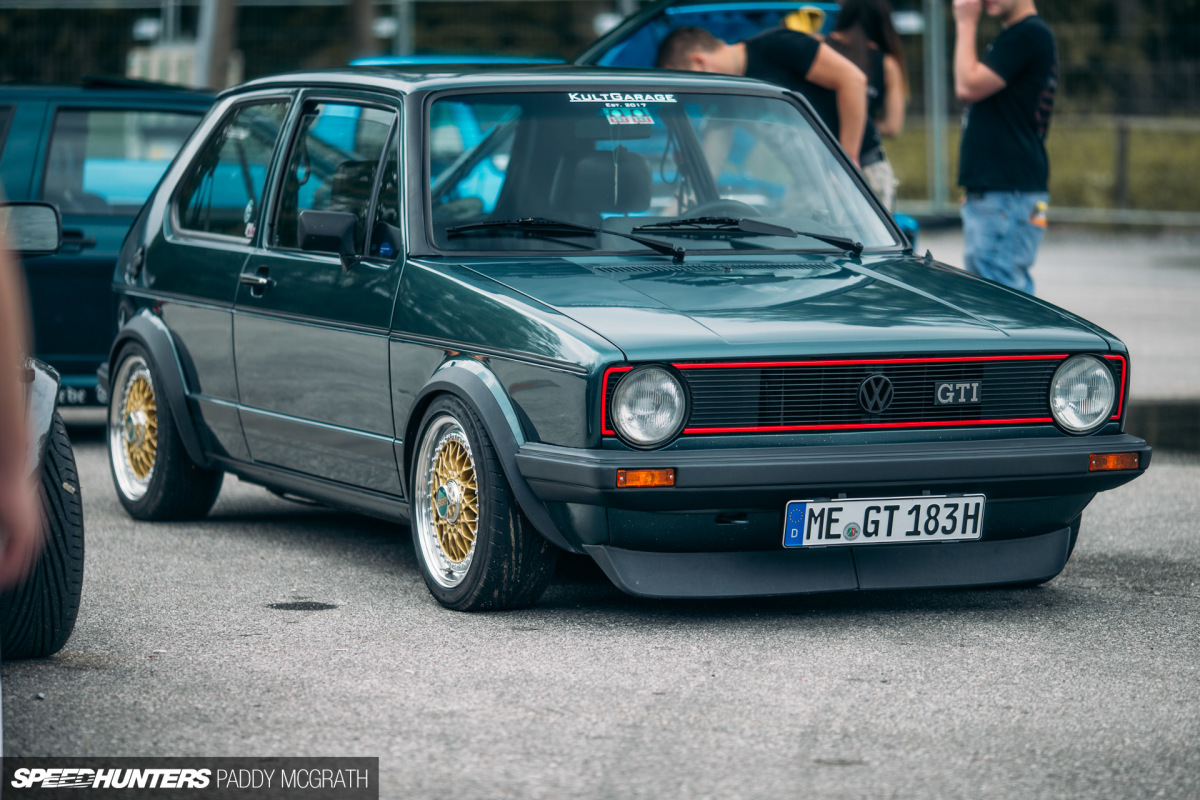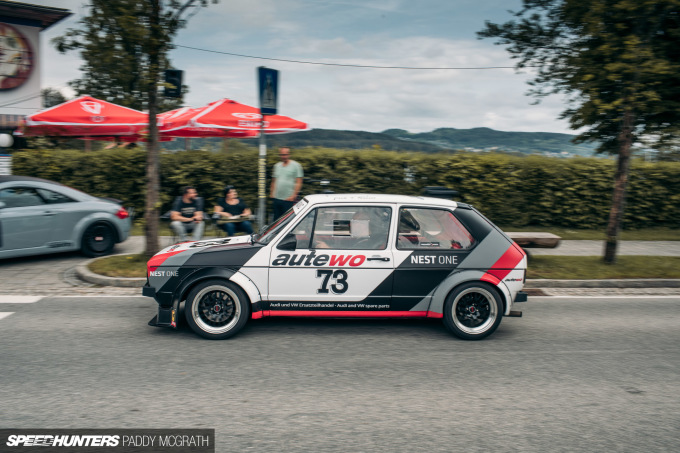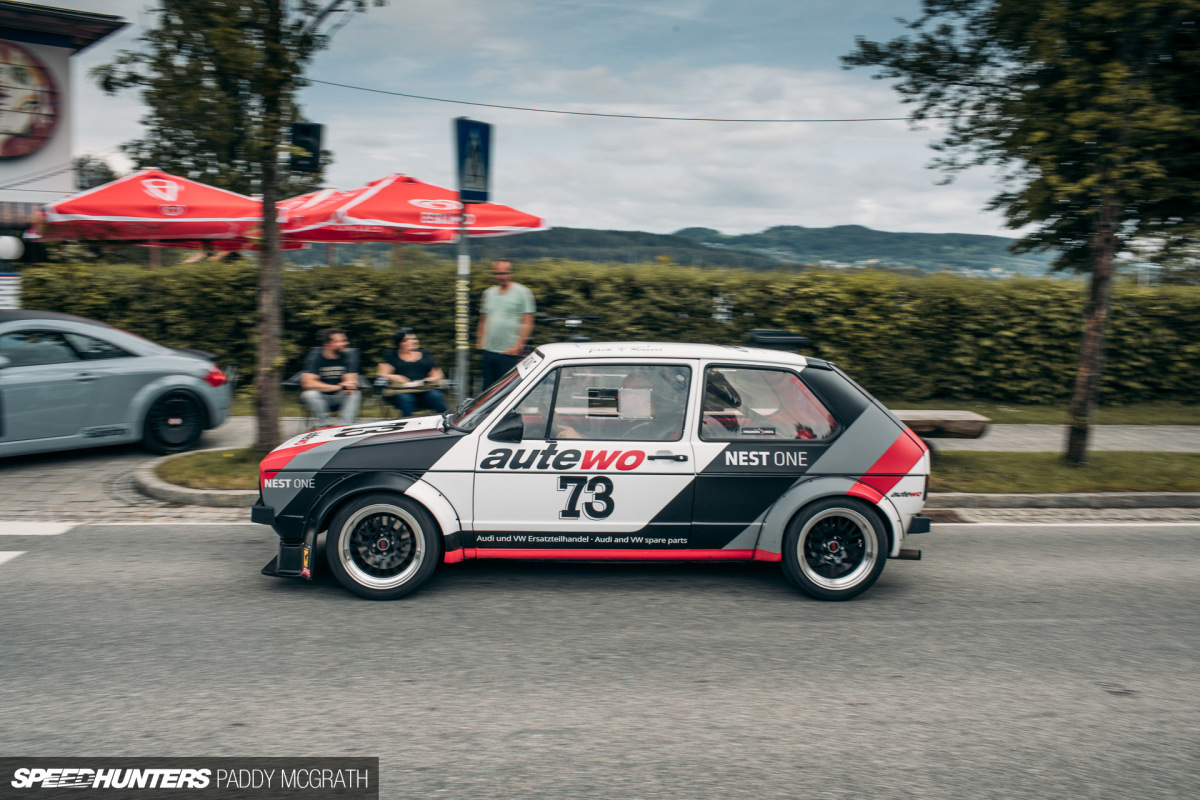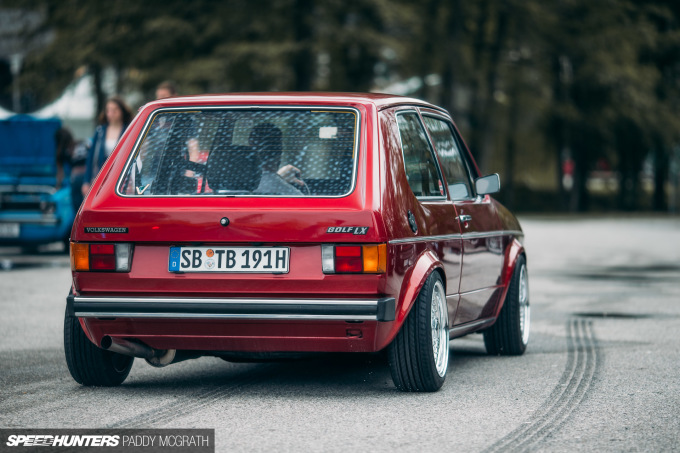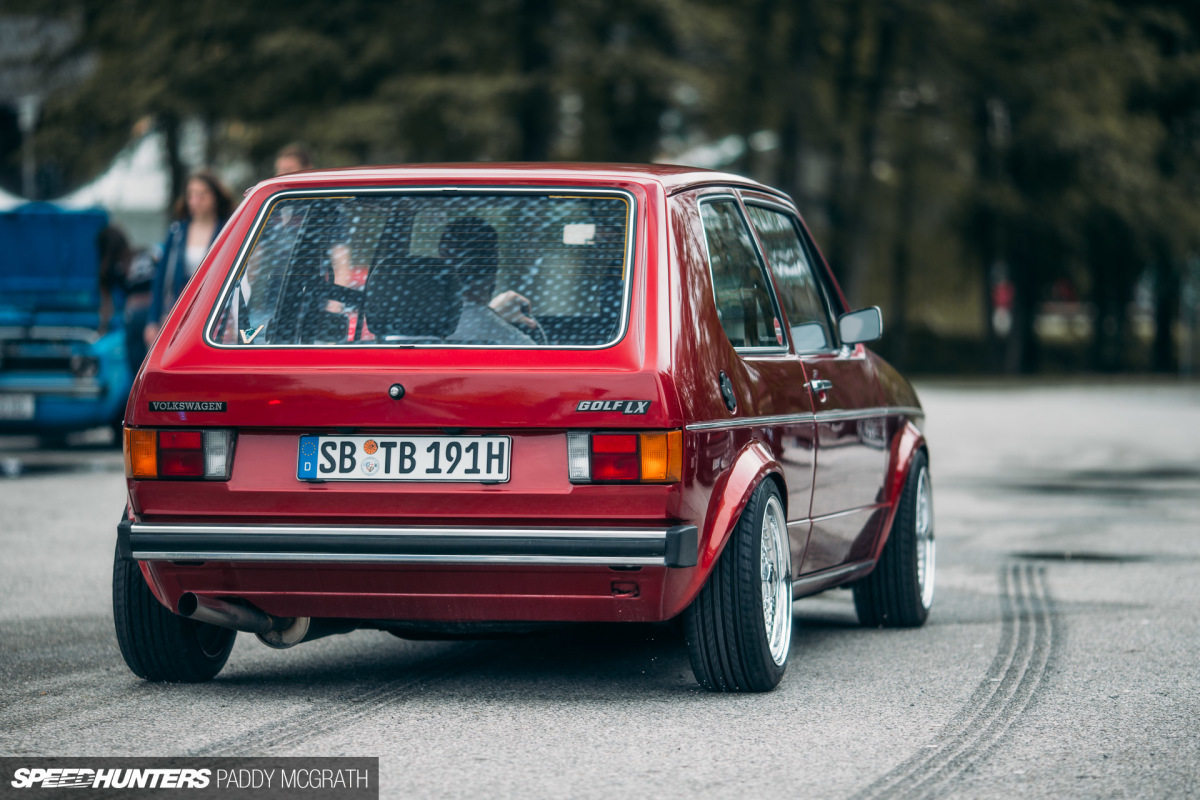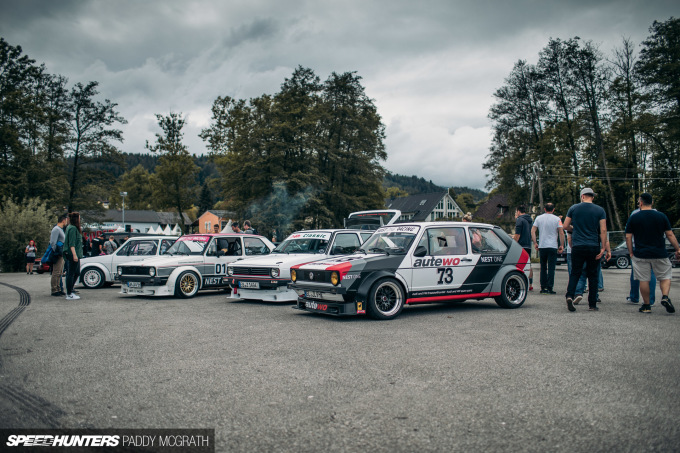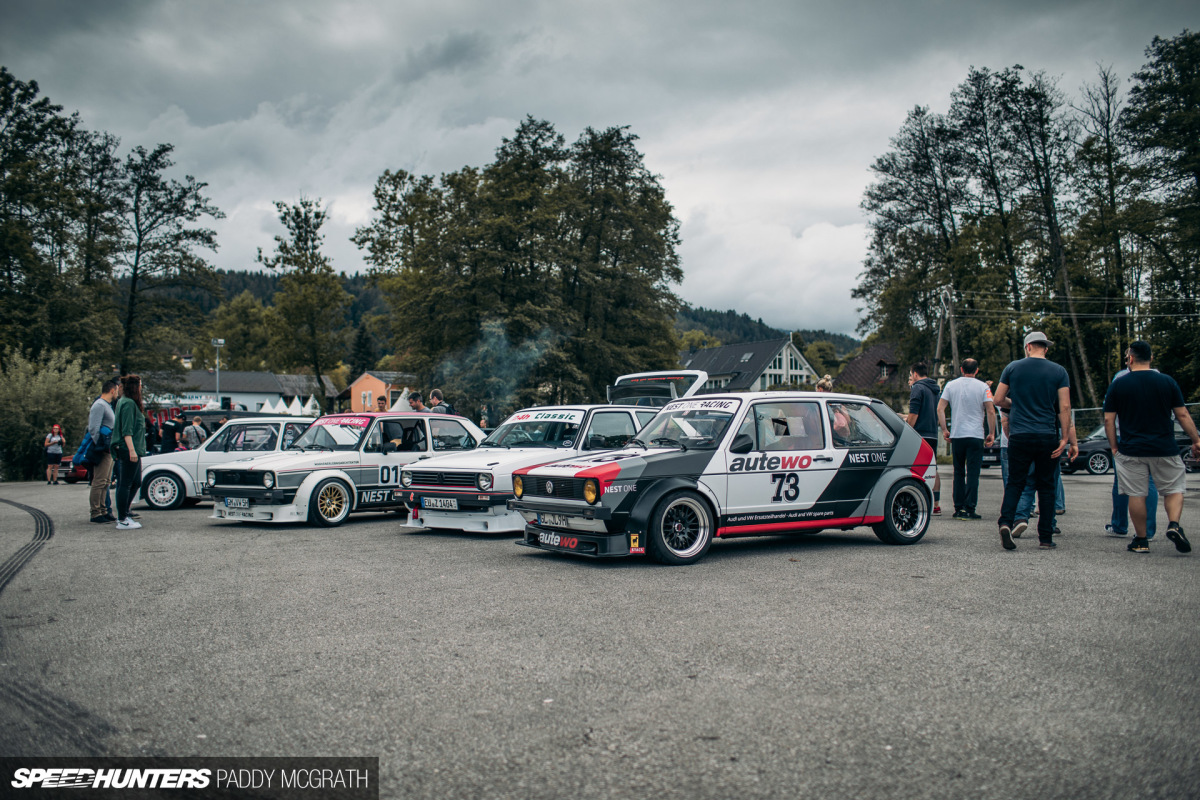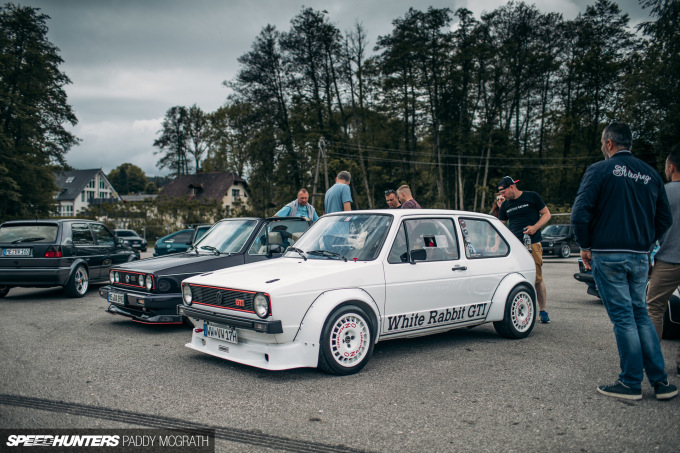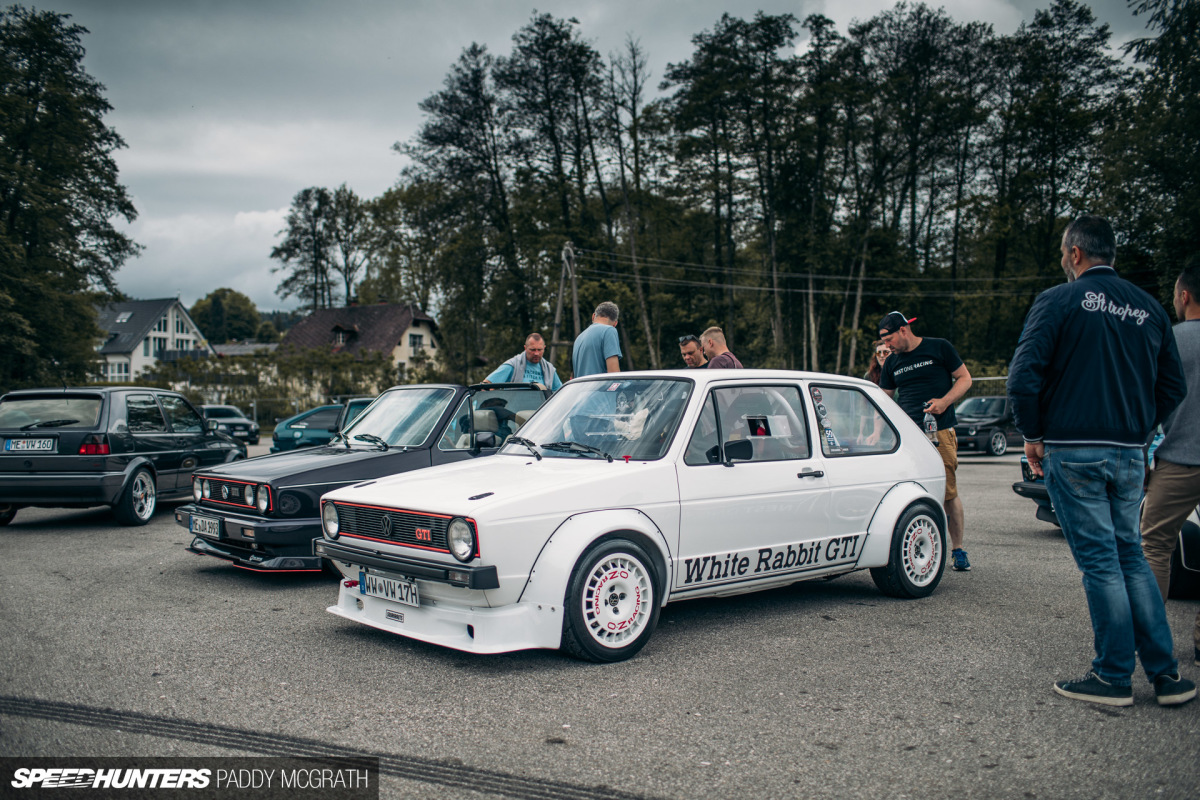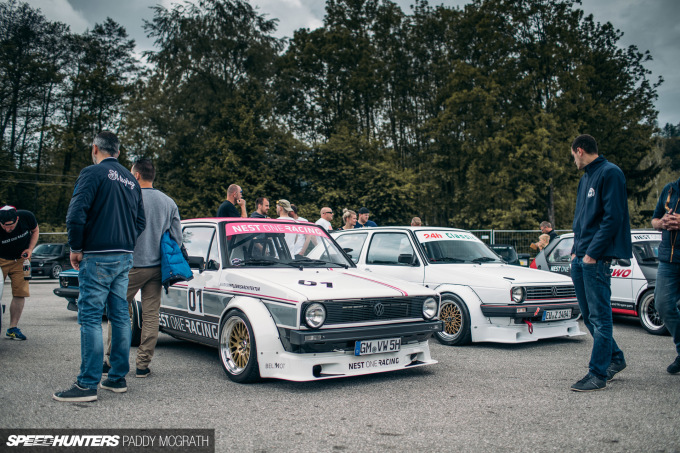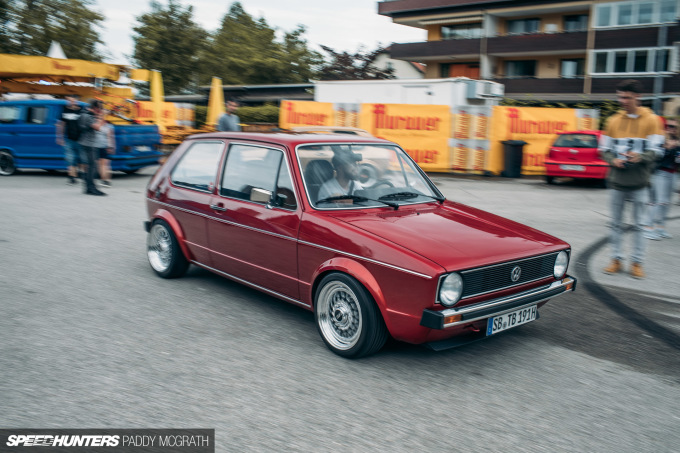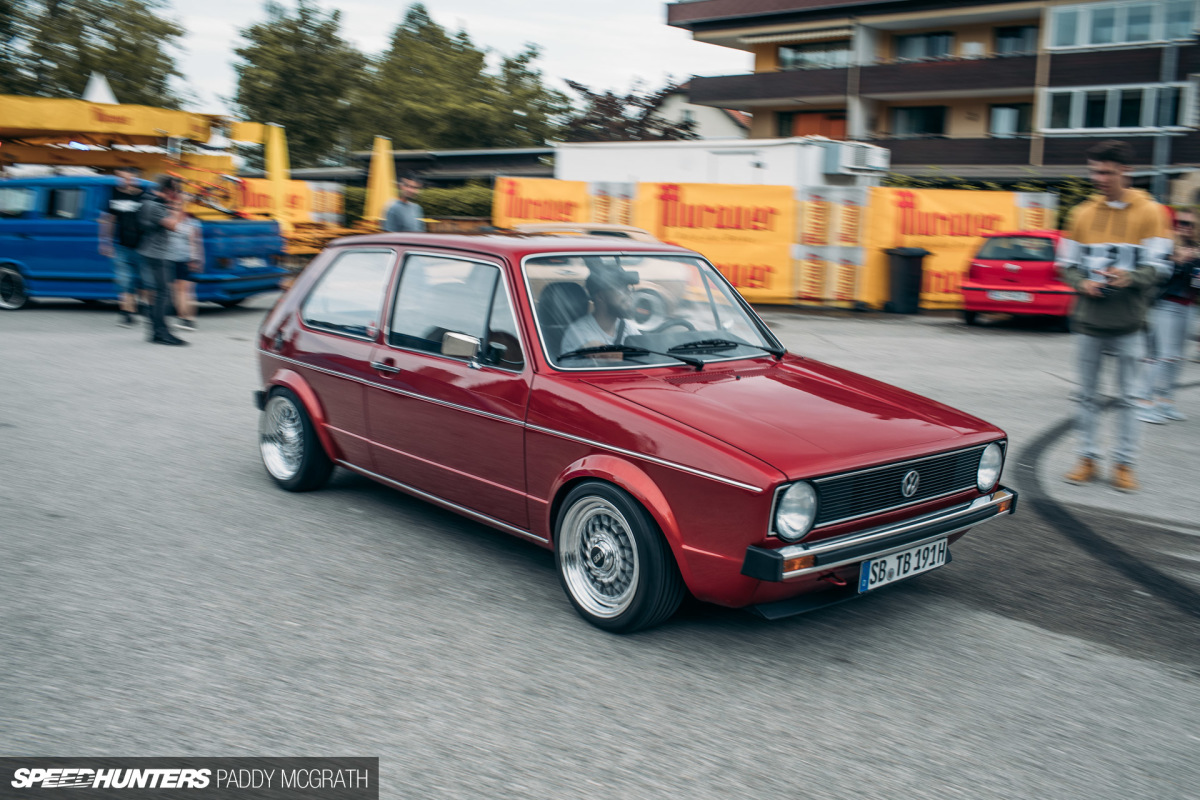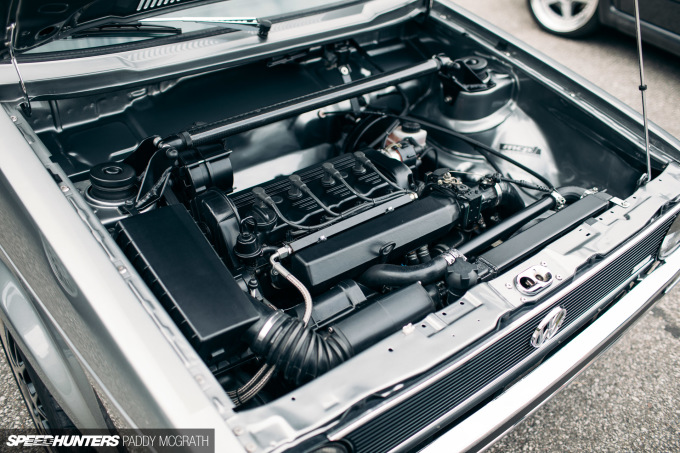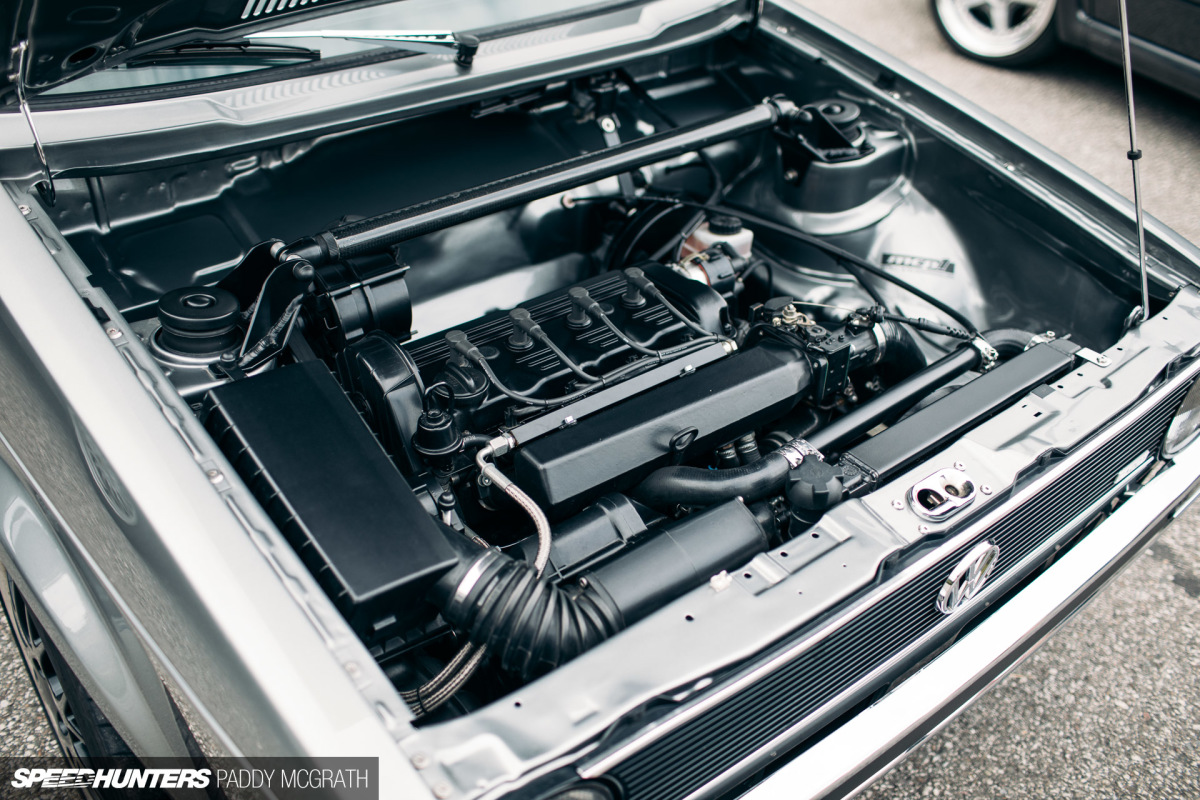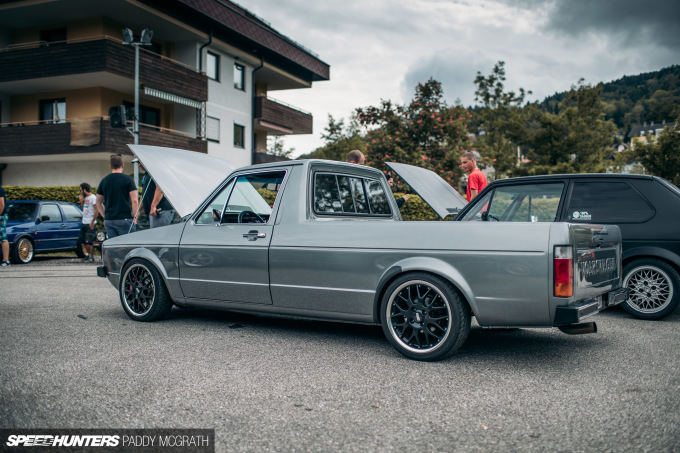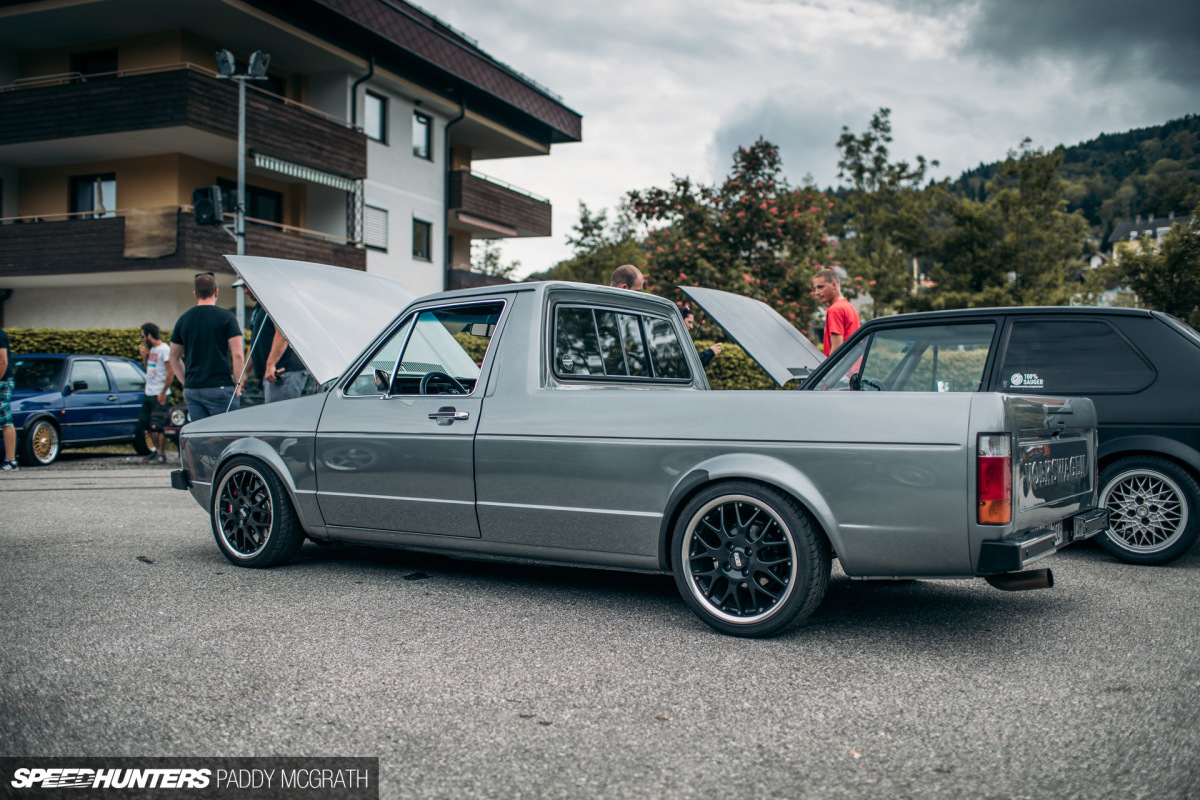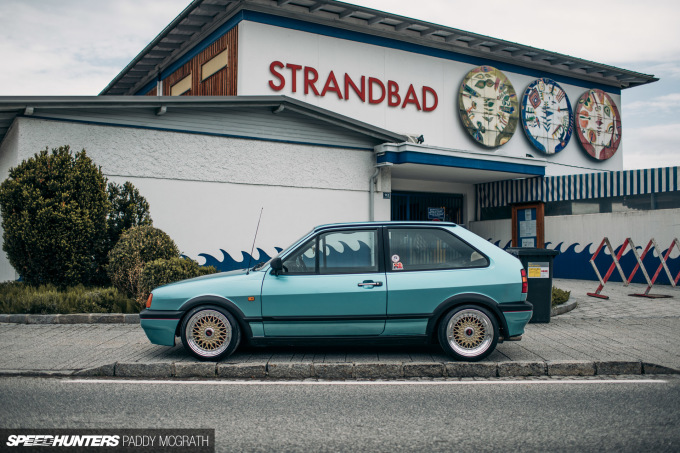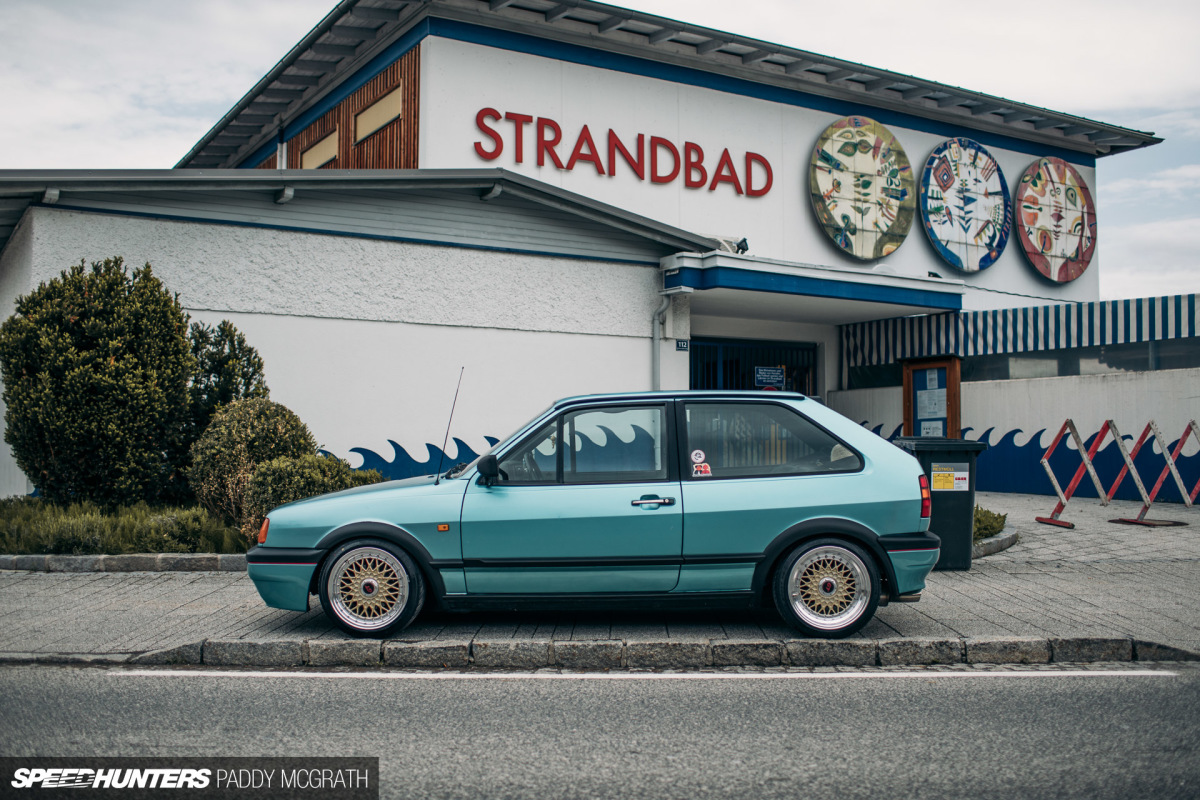 With a flight to catch at an airport over fours away and also located in an entirely different country, I Larry Chen'd the area and shot everything I could in the time that I had. Truth be told, I don't even know who organised the event but it's a perfect representation of the brilliance of Wörthersee.
No matter the day, time or place, you're pretty much guaranteed a spectacle or something unexpected. No matter how long you visit for, you always leave feeling that you could have seen more, or worse that you're missing out on something when you leave town.
I suppose that it's better leaving wanting more, than leaving thinking that you've seen it all? Until next year, Austria…
Paddy McGrath
Instagram: pmcgphotos
Twitter: pmcgphotos
paddy@speedhunters.com