JZ Almighty
The Toyota JZ makes my ears hurt, for one. But more on that in a second because I want to take a brief look at the history of these particular motors.
While I really only think of the JZA70 and JZA80 Supras when it comes to the 1JZ and 2JZ turbo motors, these powerplants came in a variety of chassis, including performance variants of the Chaser, Soarer, and Aristo amongst others.
The JZ is a totally capable straight-six that we've seen used from drifting to endurance racing, and with just a few mods makes for a proper street car. I've actually almost bought one on a couple occasions for a swap, but I just haven't been brave enough to pull the trigger.
When I came across this handful of 4th-gen Supras at Motovicity's Never Lift Half Mile event it got me thinking again. It was a good reminder of what a great engine the turbo 2JZ and its smaller 1JZ counterpart really are. But I'm getting a bit distracted, because after the event I left with a distinct impression on how the JZ made me feel.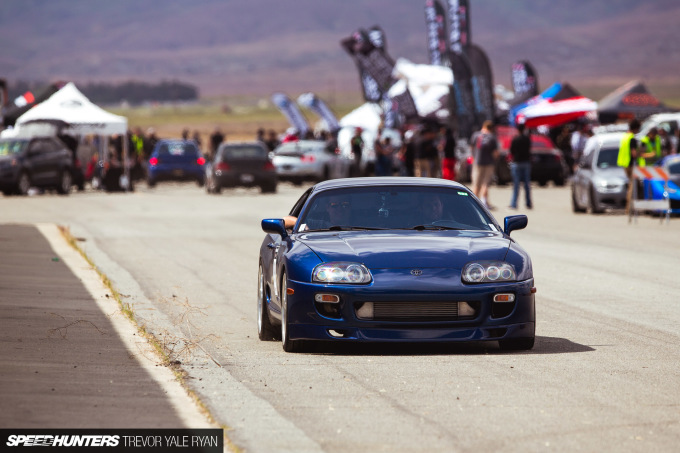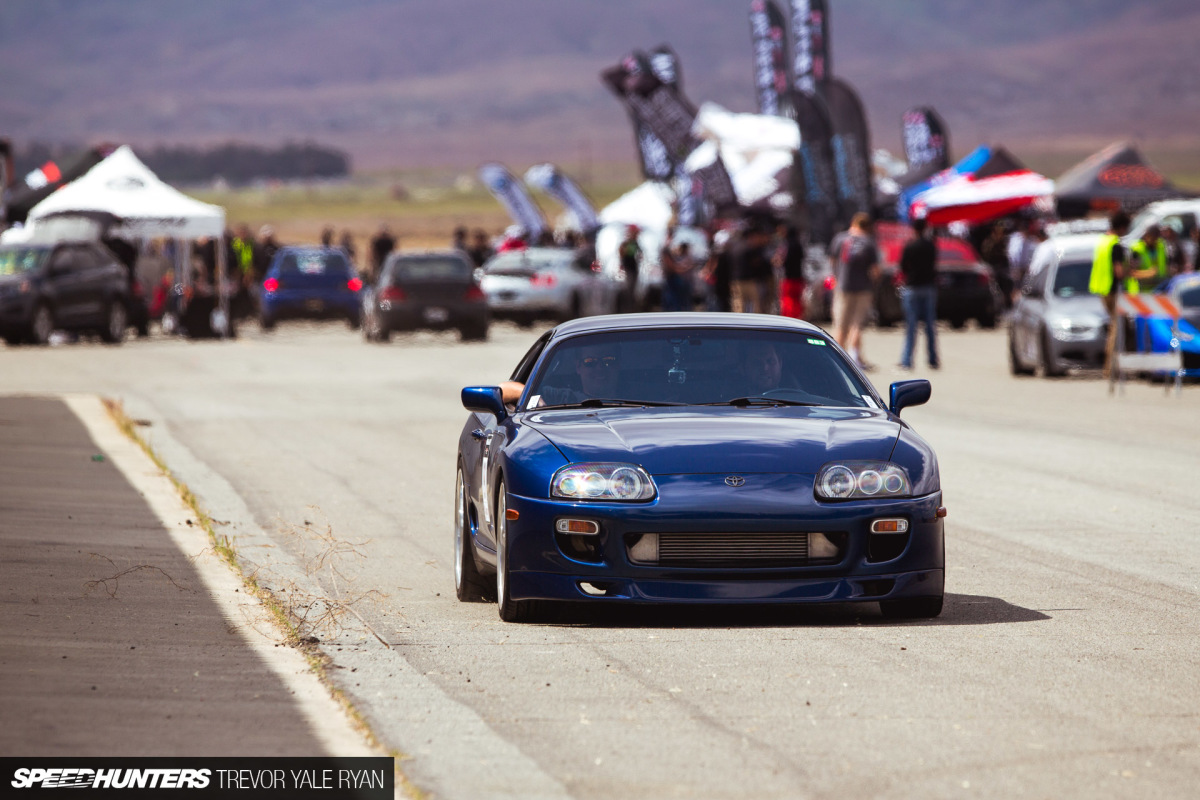 Shortly after I took the cover photo for this article, another JZA80 rolled up to the party at the edge of the airstrip at the New Coalinga Municipal Airport.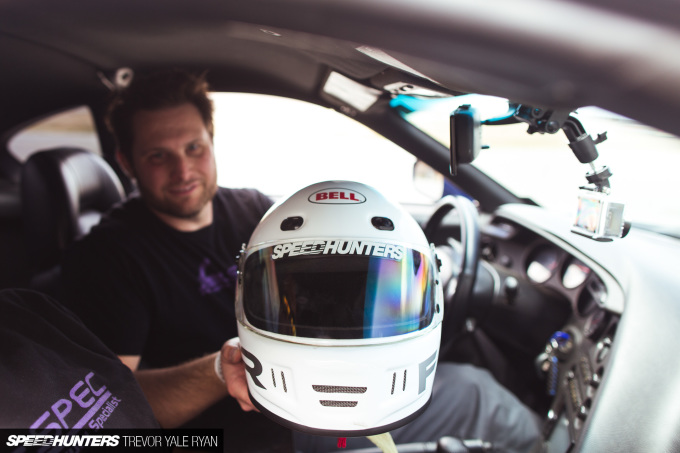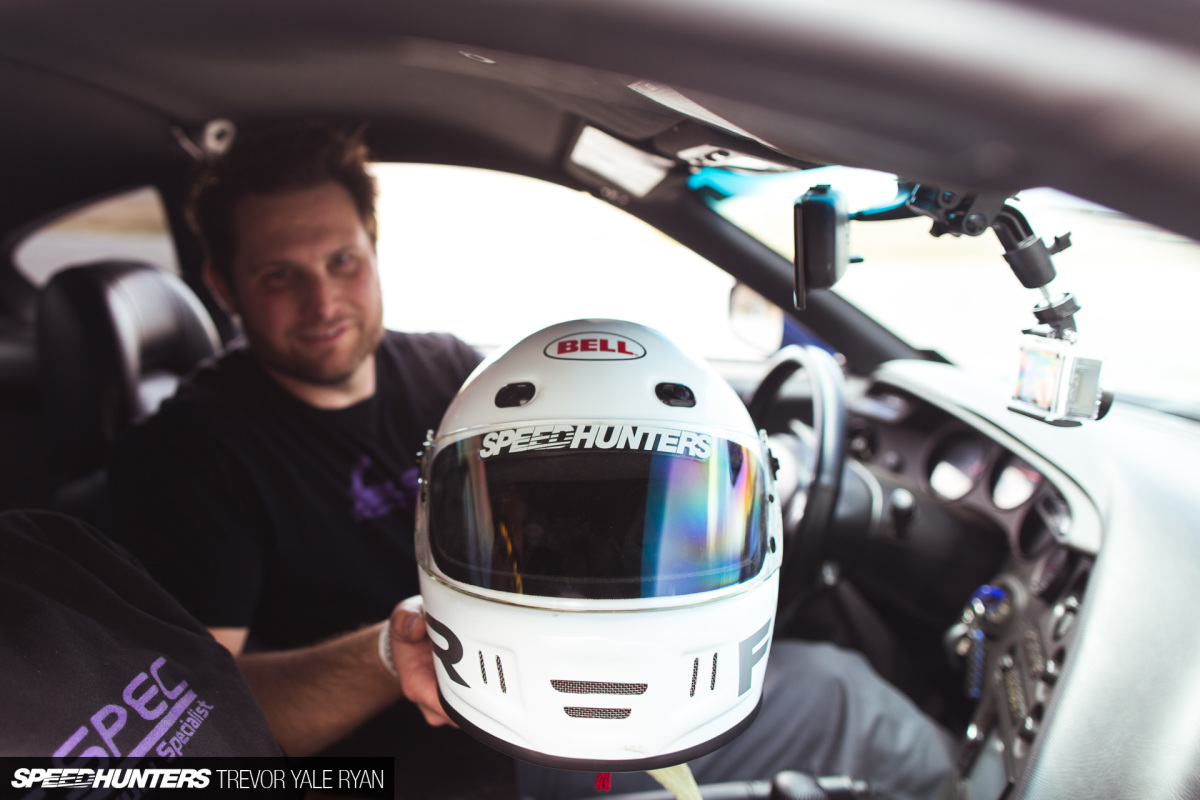 As the Toyota was cruising by I thought it a good time to invite Nick Stonawski to absolutely assault my senses with his L-Spec-built '94.
He happily obliged.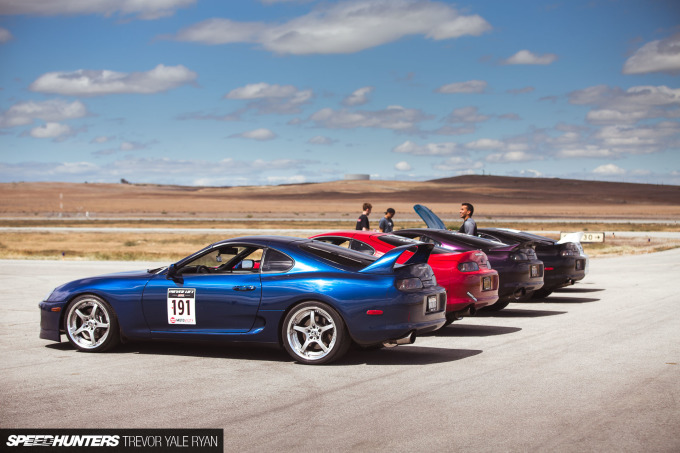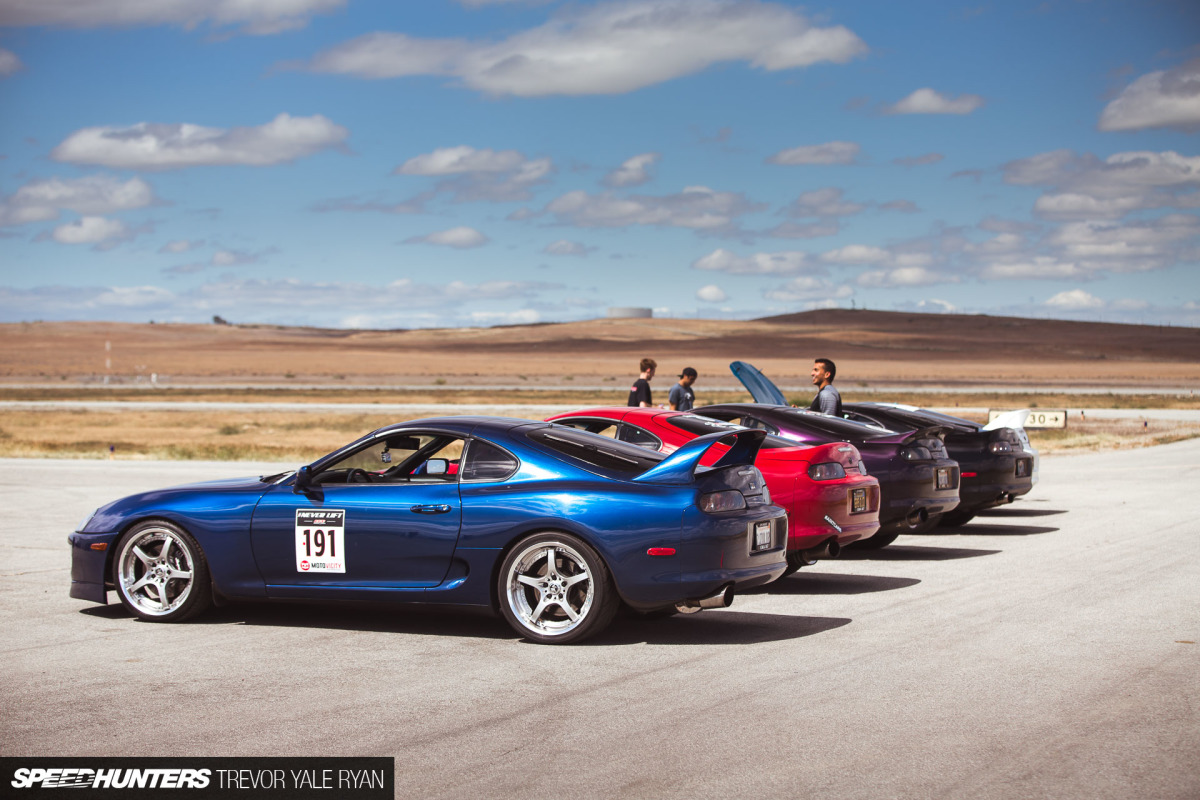 After rupturing my ear drums, Nick continued on his way to join the big-booty ensemble.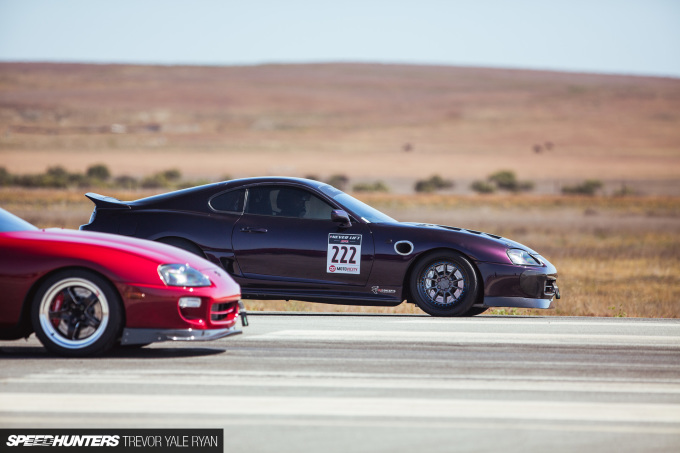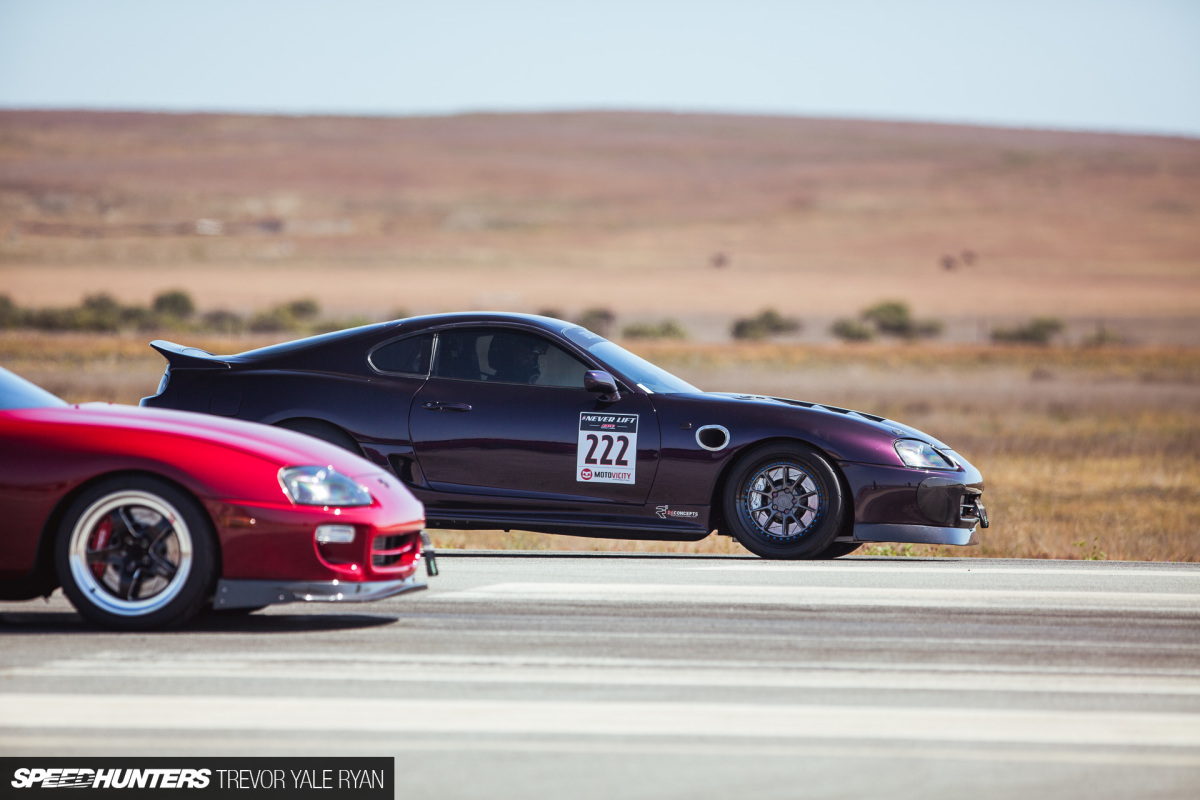 Probably the most mental Supra of the weekend, though, was Joe Recinos' 1995 model shown at the R1 Concepts booth during the event.
It was a car that got plenty of attention and rightly so; it's a gorgeous setup, a show car that's ready to rock.
If this isn't indication of that, I don't know what would be.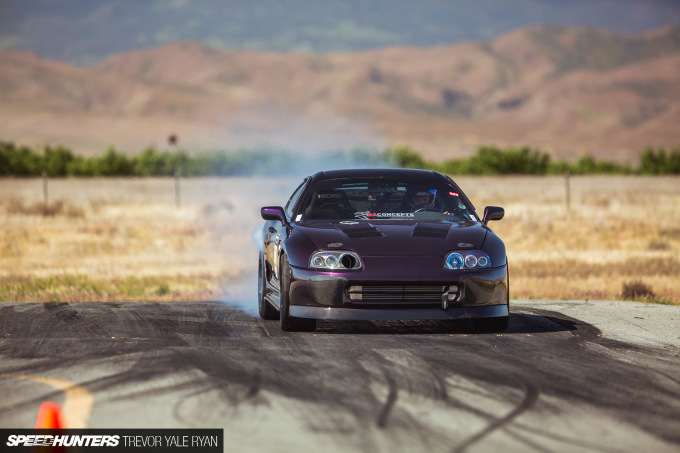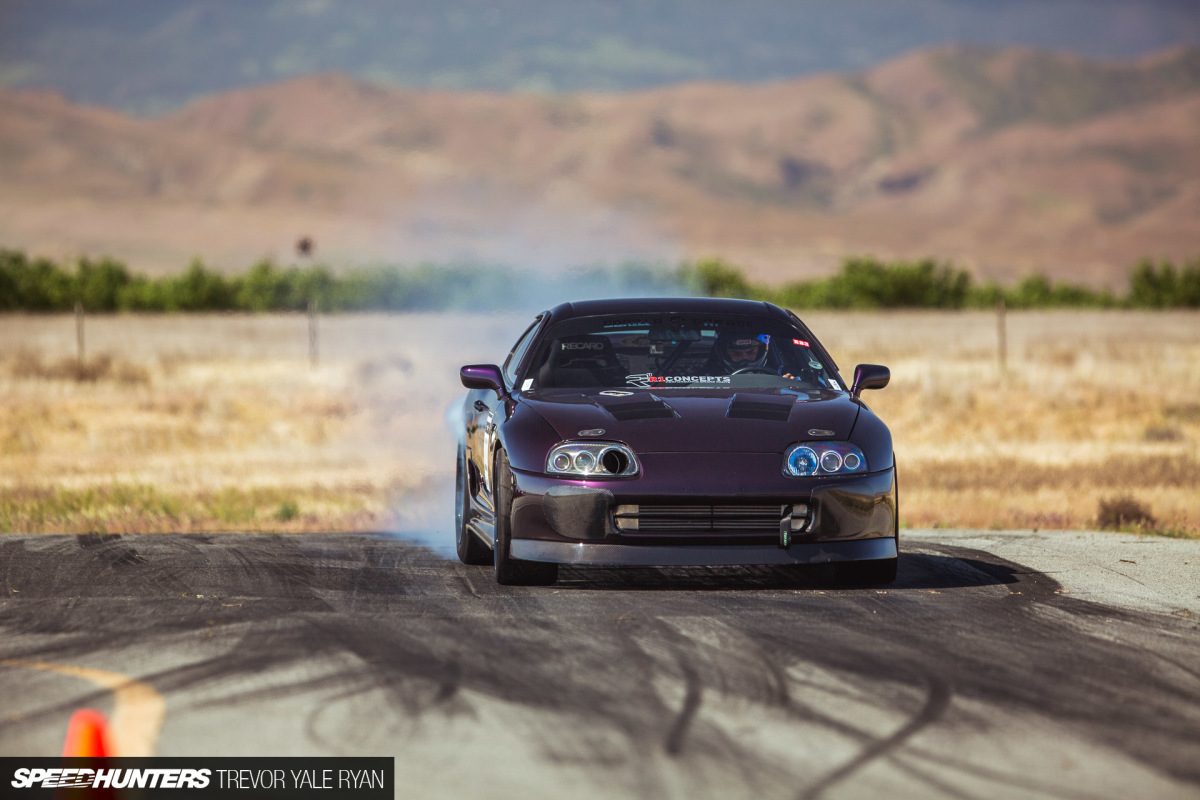 The JZA80 made it to 184.65mph (297km/h) out on the runway and looked damn good doing it, each and every run.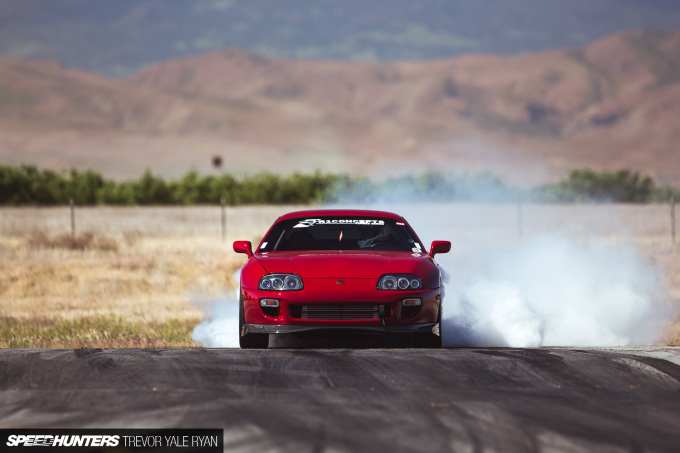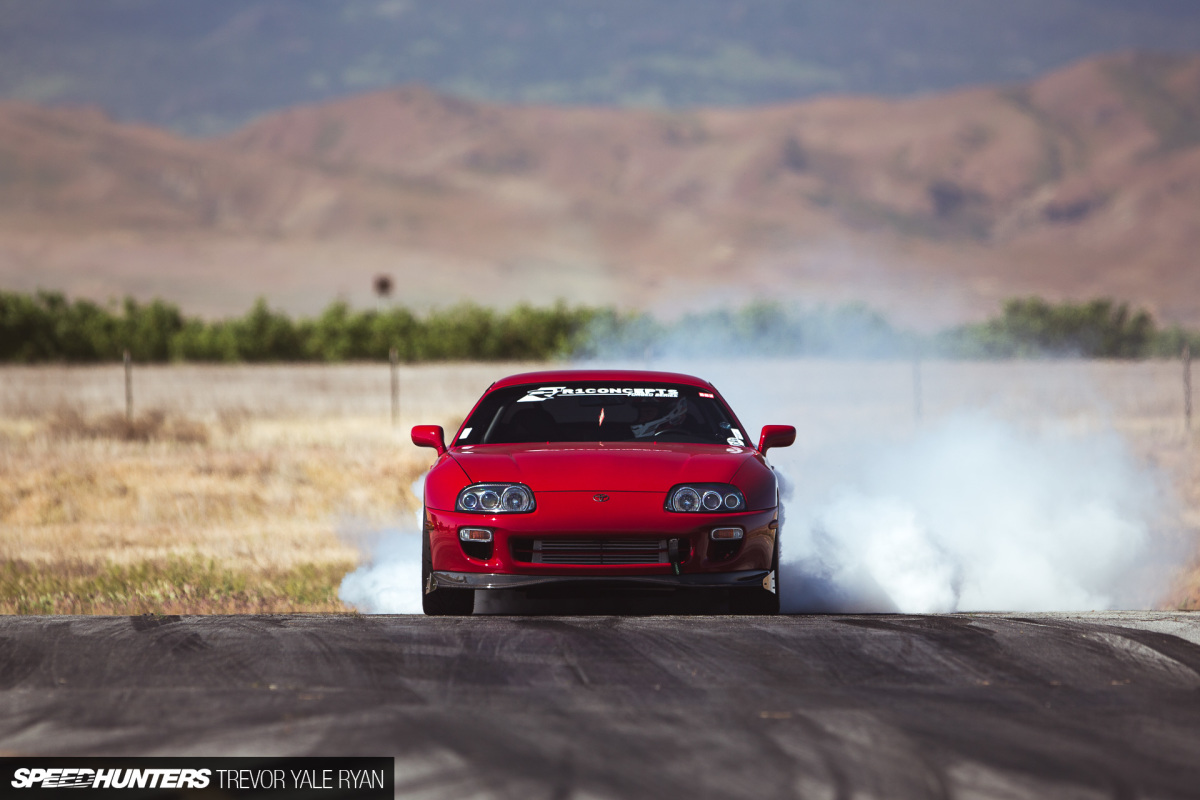 I thought Joe's speed would have been good for the fastest Supra of the weekend, but the results show that Tho Nguyen's '94 — which was also parked up at the R1 Concepts booth — made it to 186.57mph (300km/h).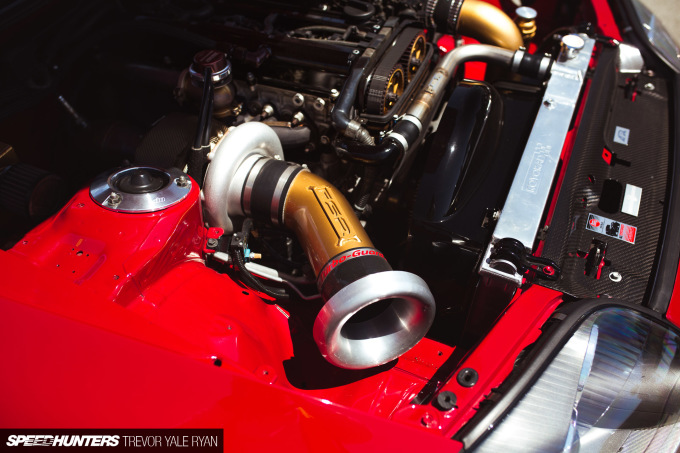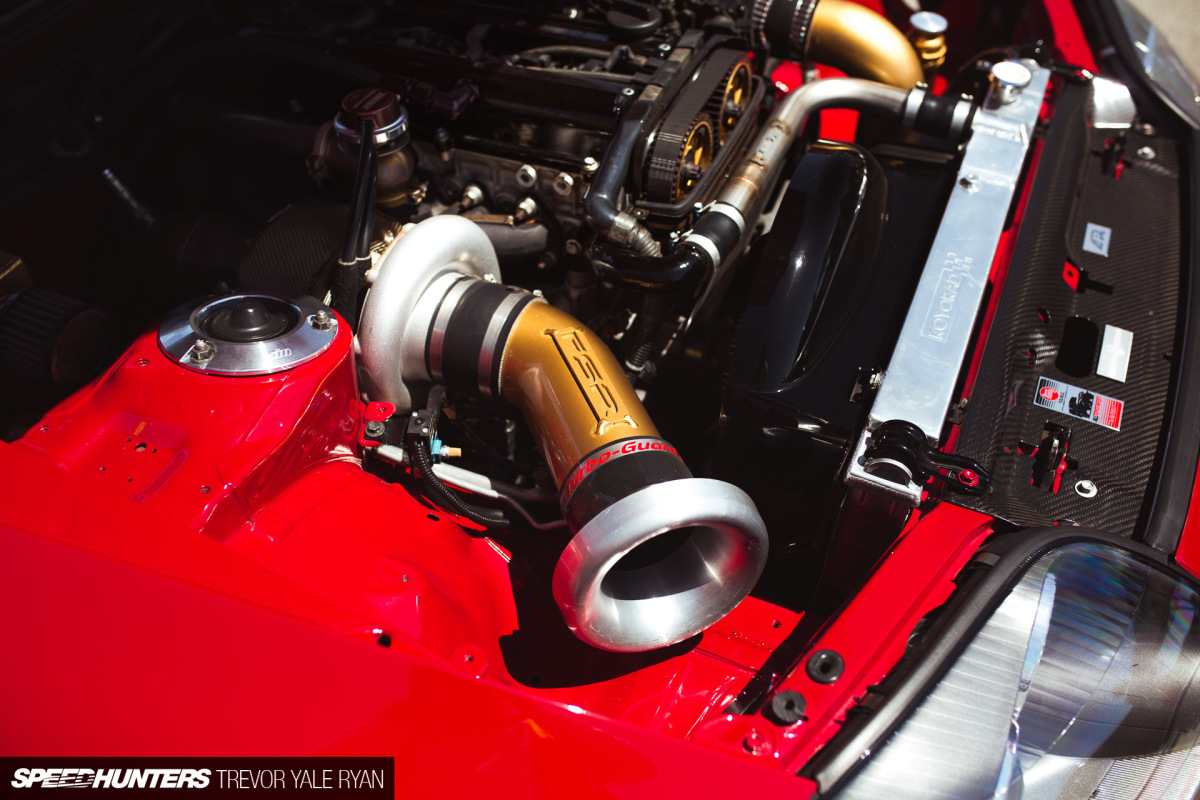 Equally good to look at under the hood or at speed, the JZA80 Supra is one of those timeless cars that will never go out of style.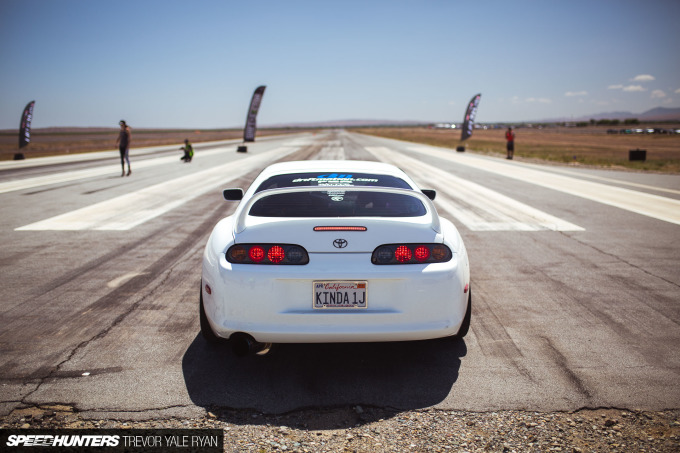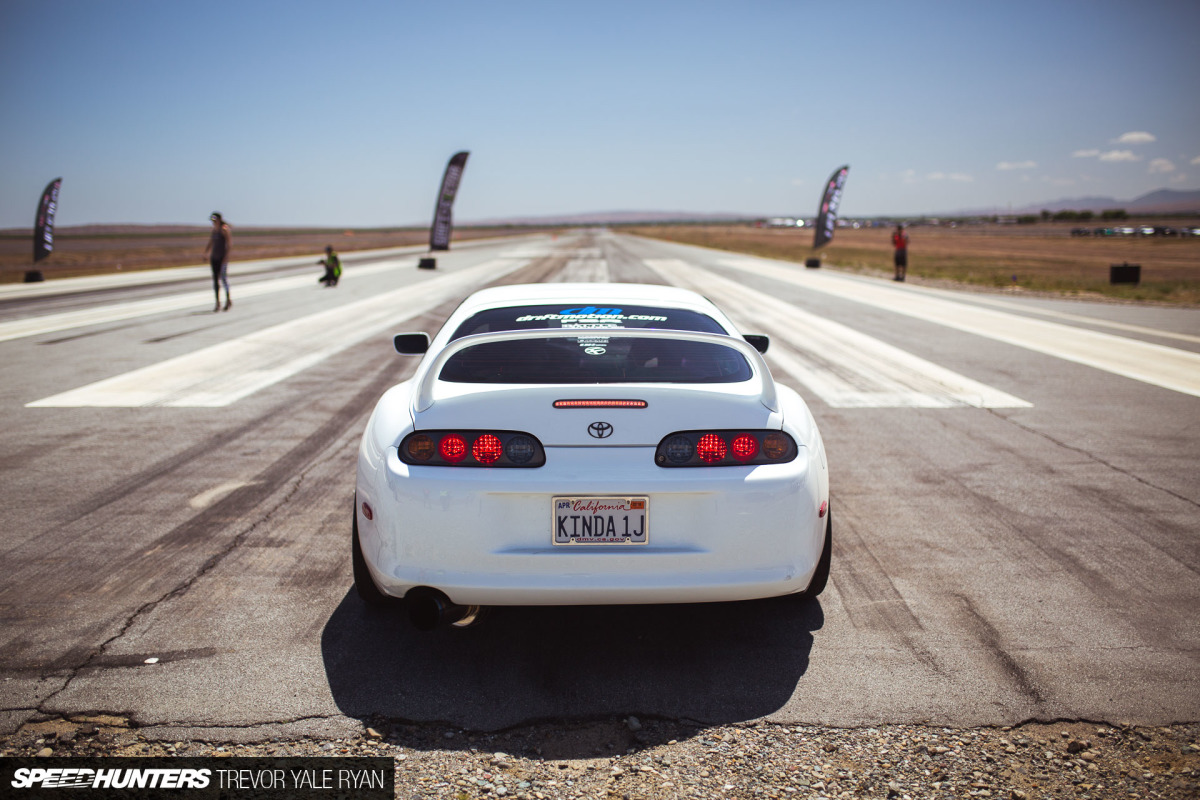 Likewise, turbo JZ power itself will never die, and the time I spent with these cars only rekindled my interest in the platform.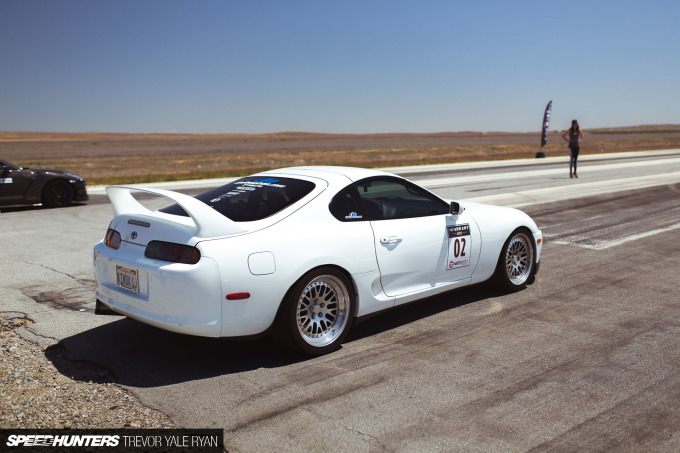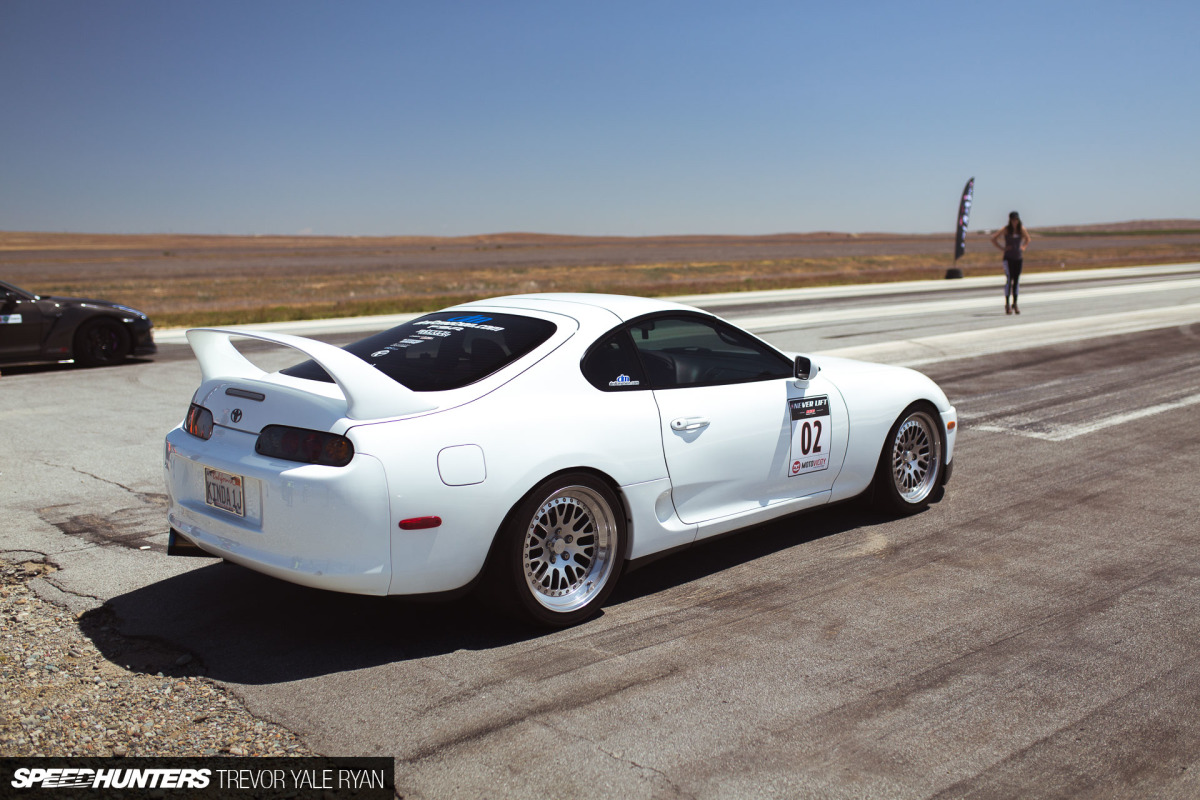 The long straight-six won't fit under the hood of everything, but the potential there is just so great.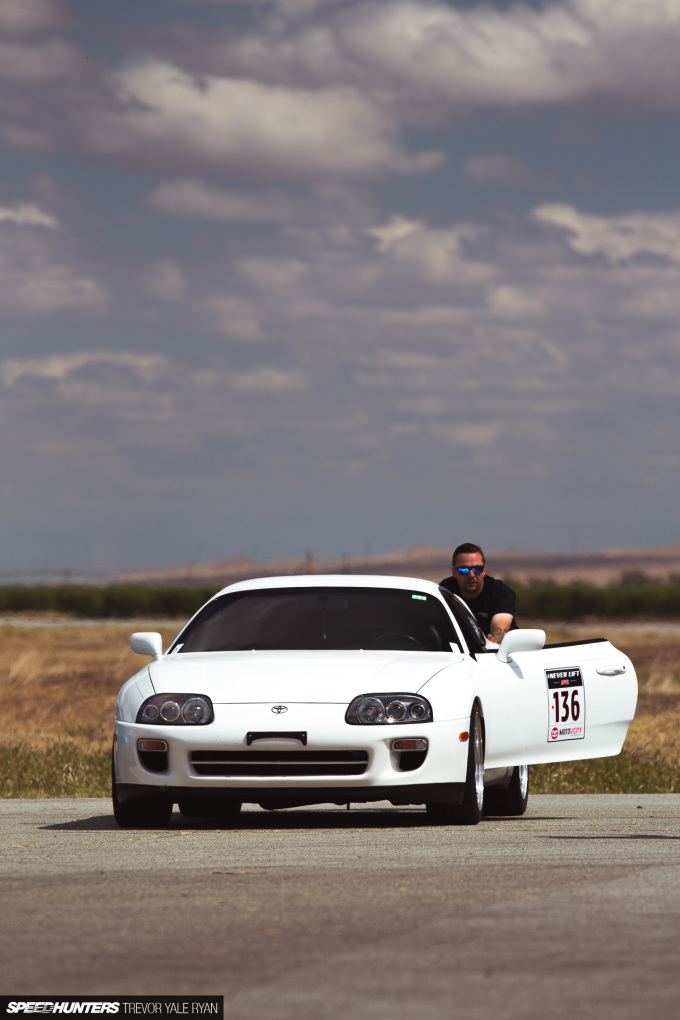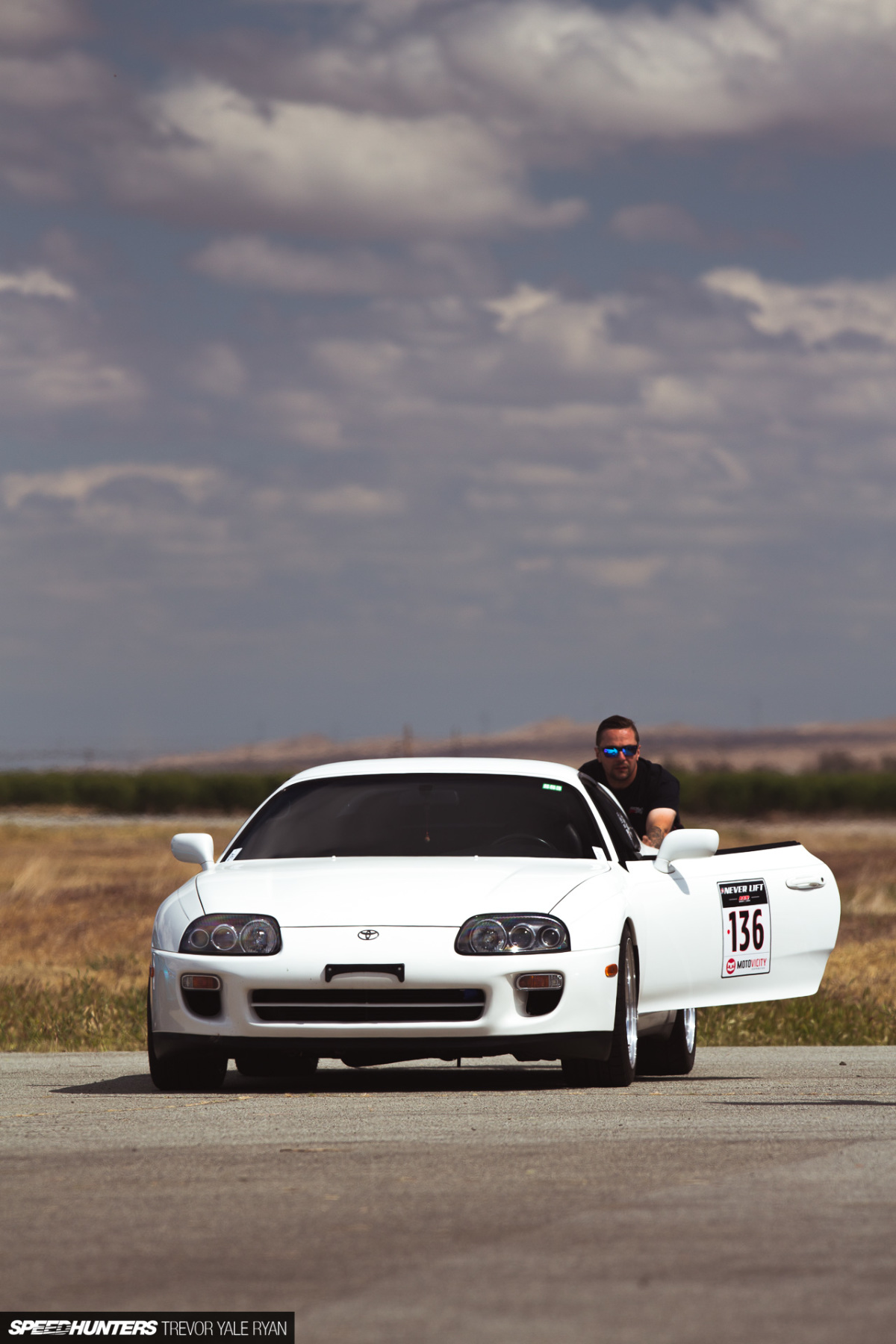 With minor bolt-ons you'll find yourself at over 160mph in the half mile — as was shown from a number of white Supras at Never Lift — and there's so much more to be found in these motors from there. The application potential is there too; I really want to stick one of these where it doesn't belong, but doing so takes serious commitment.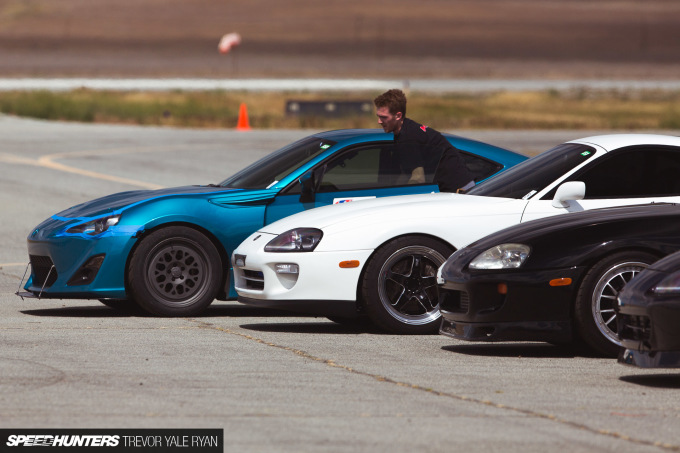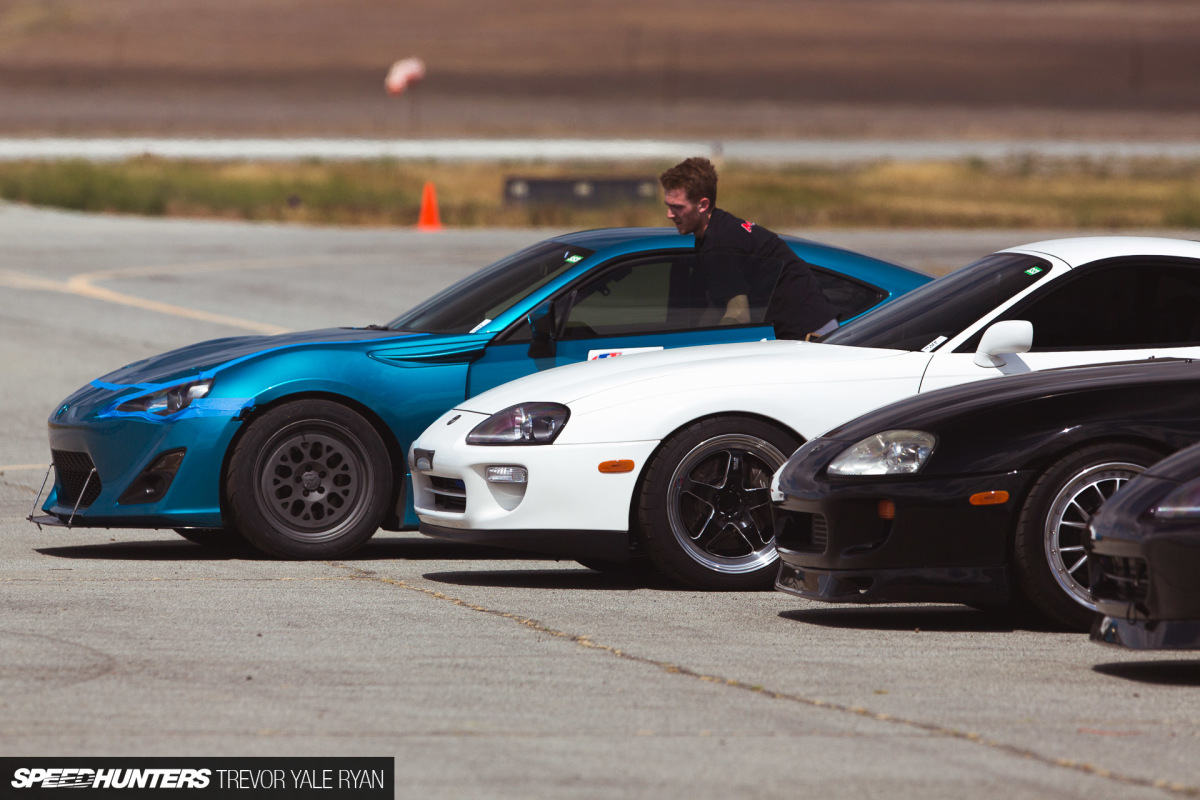 Of course, if you haven't already pointed out in the comments below that one of these is not a Supra, you will have at least noticed this fact immediately.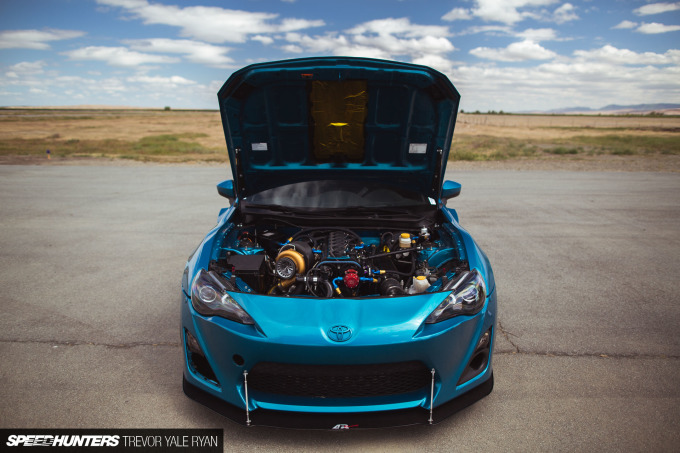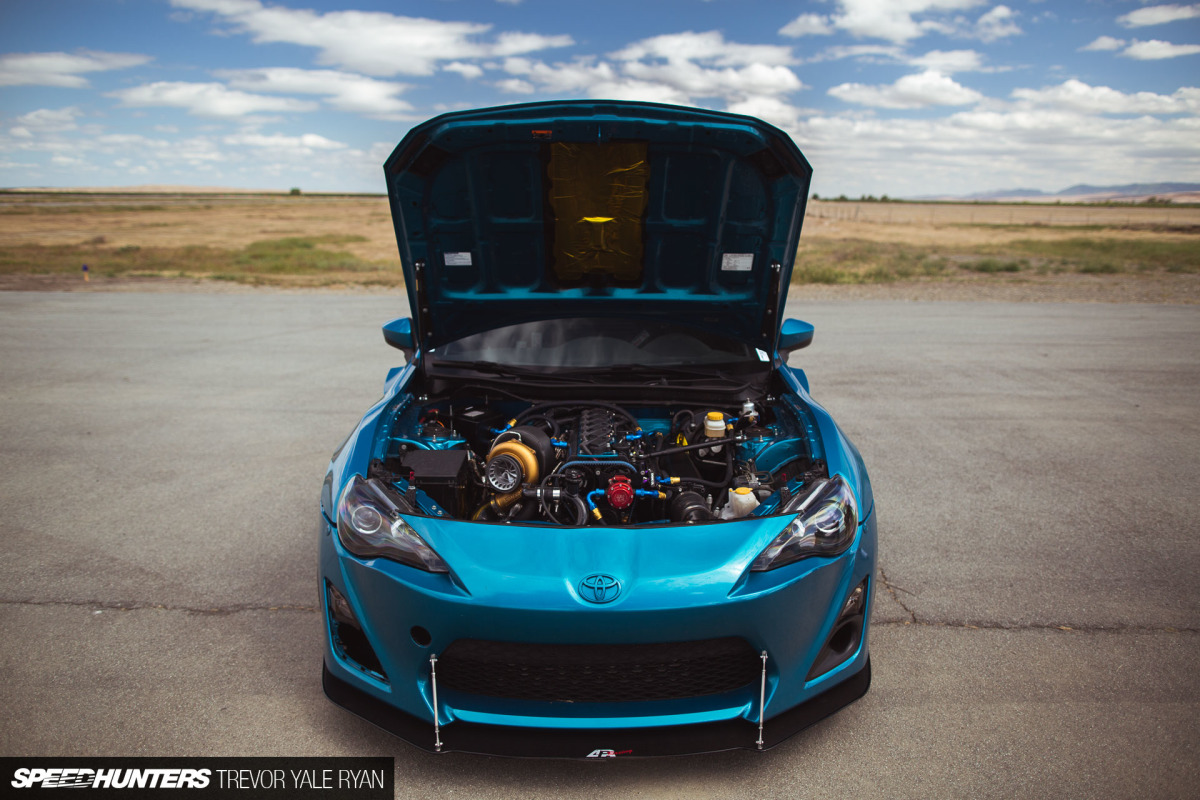 It's okay though, see?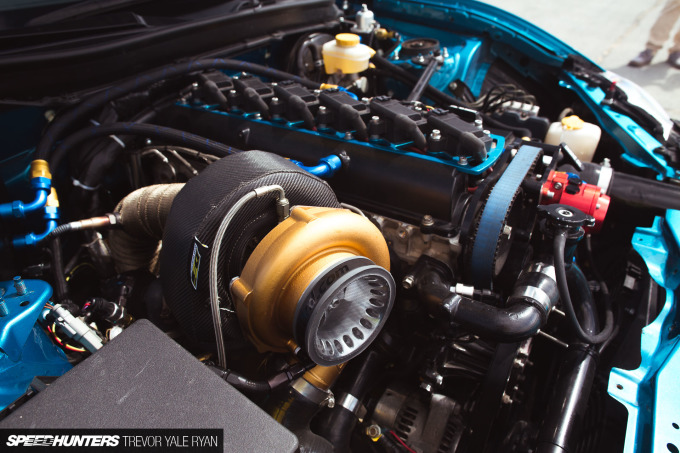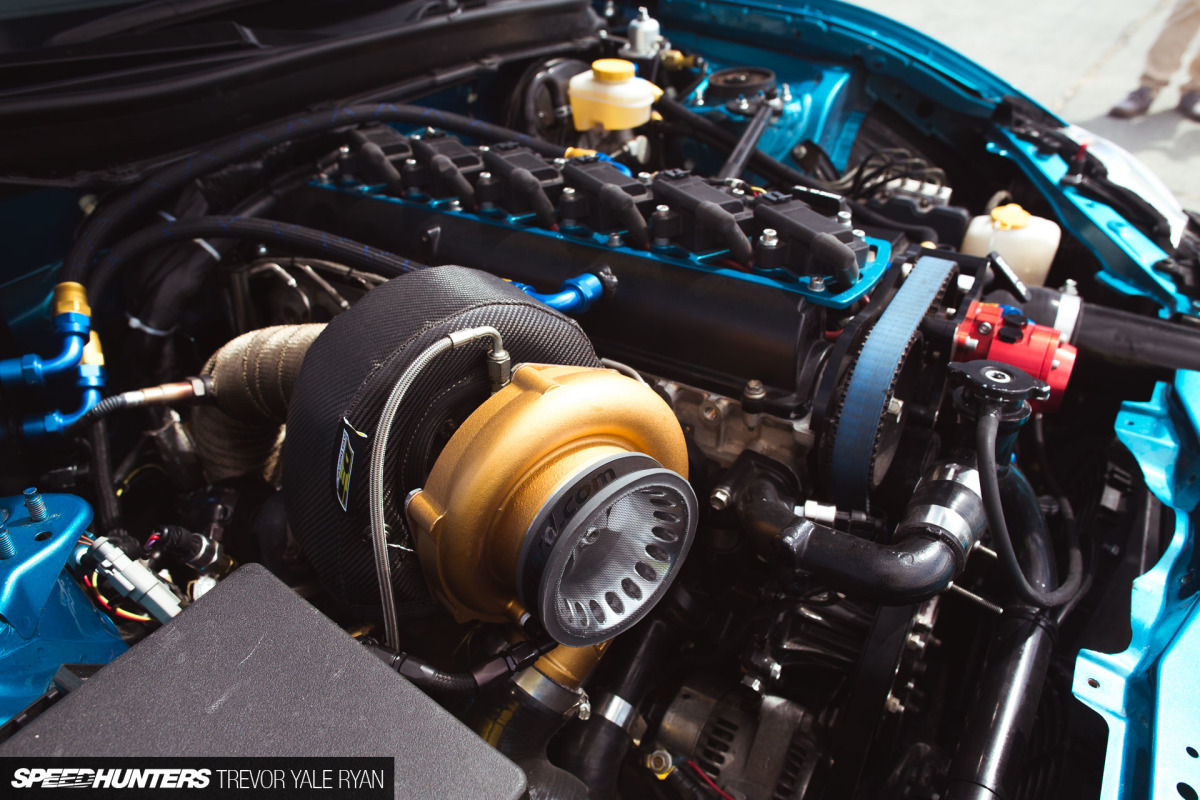 Kyle's 2JZ-powered Toyota 86 was built by his friends over at GoWraps, and I have to say the final result is stunning. I learned that the car is stored just a few miles down the freeway from my house, so pipe up in the comments if you'd like me to take a closer look at the car.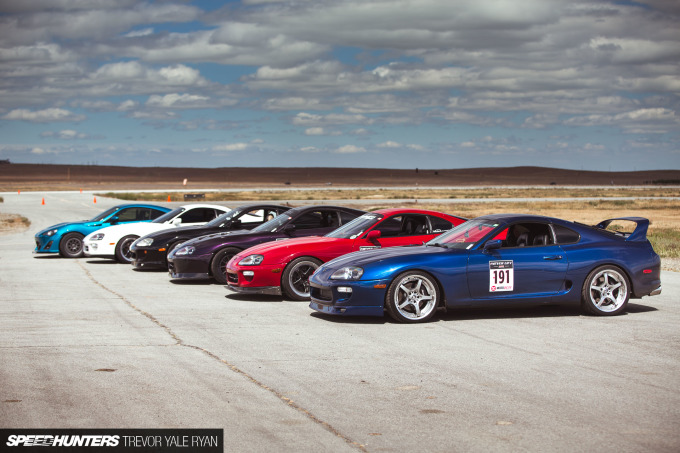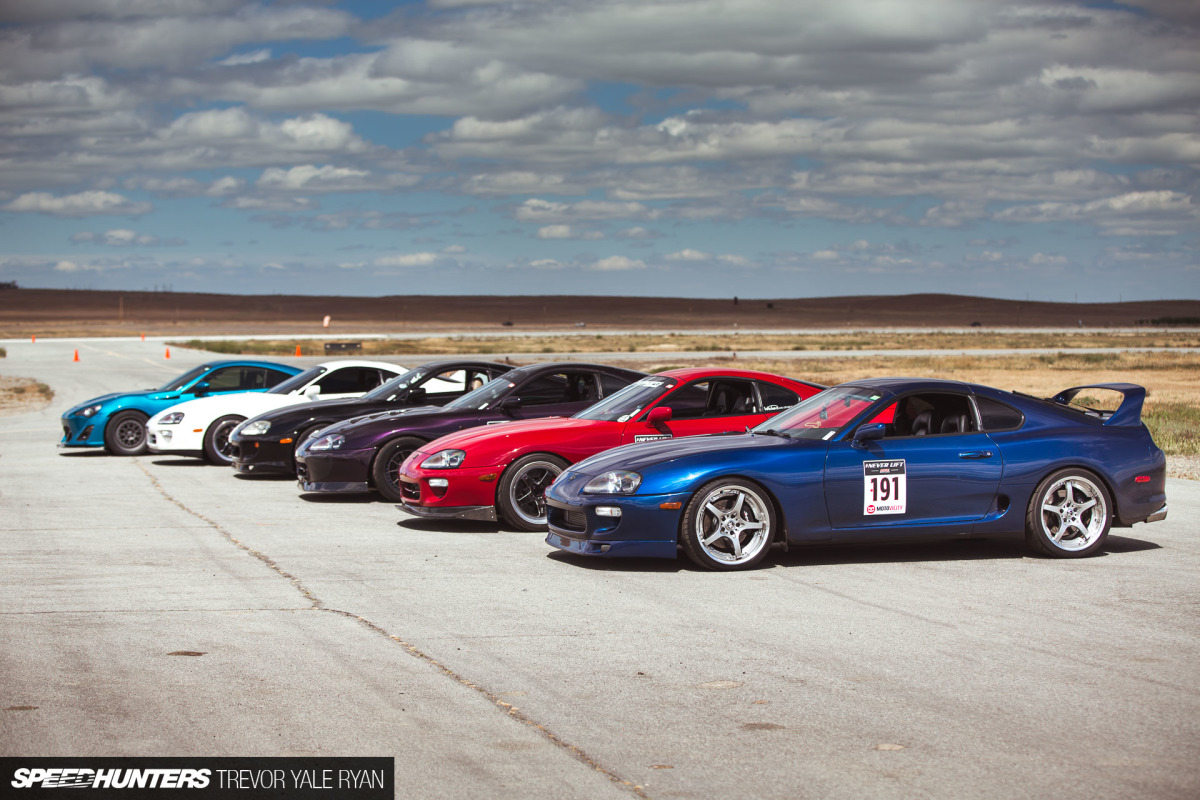 But for now let's have a moment of appreciation for the turbo JZ-series motors. The 1JZ and 2JZ brought us over a decade of high-horsepower Japanese reliability in a straight-six package that was far ahead of its time.
If you could drop one in anything, what would it be?
Trevor Yale Ryan
Instagram: tyrphoto
TYRphoto.com
Cutting Room Floor