The Classic Motorsports Mitty is one of the longest running historic racing events in the United States.
While it's not as well attended as its West Coast sister, the Rolex Monterey Motorsports Reunion, I was shocked by the variety of cars in attendance at Road Atlanta a few weeks ago.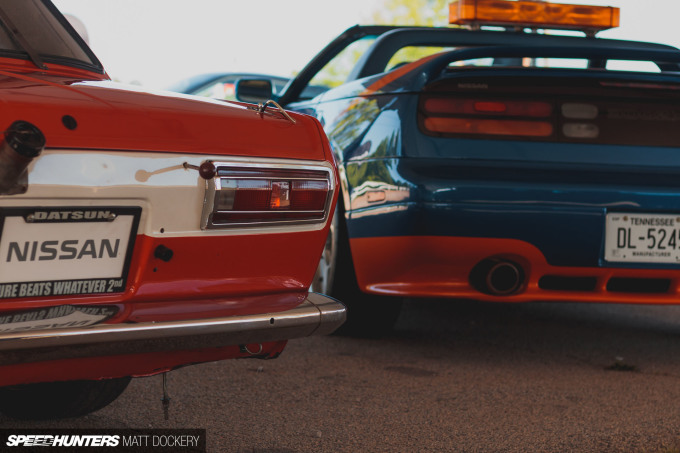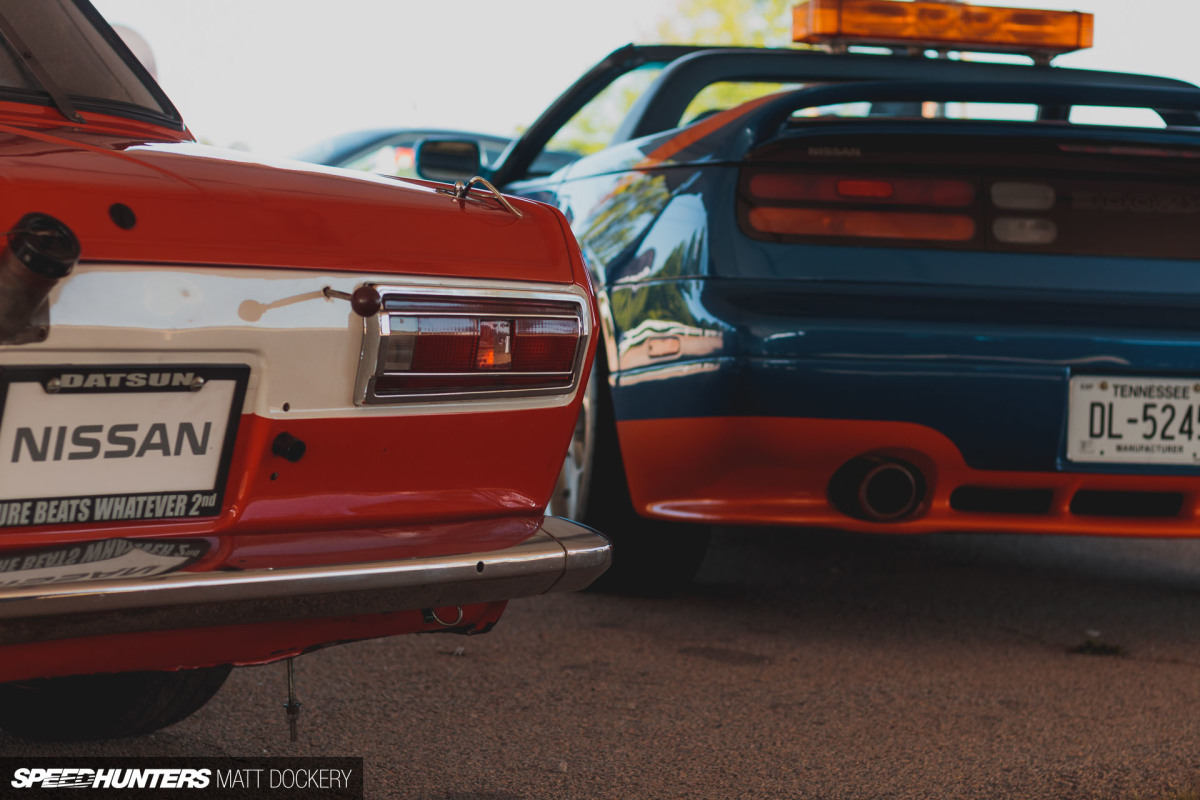 As Datsun/Nissan was the featured marque, a large portion of the paddock was dominated by the red, white, and blue meatball; contrary to what my photos might reveal, there was no shortage of attendance from other marques.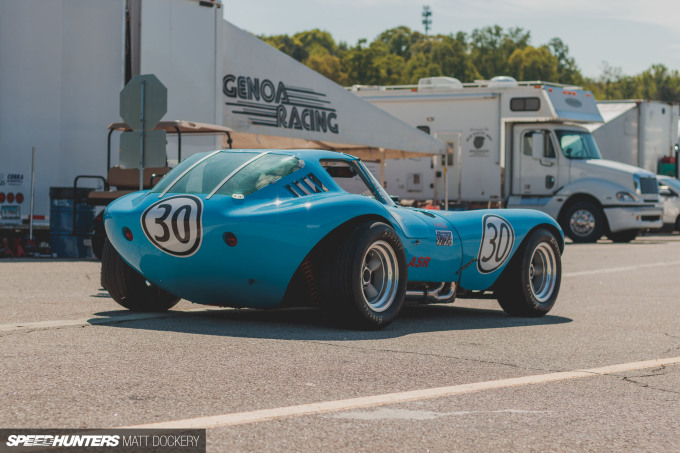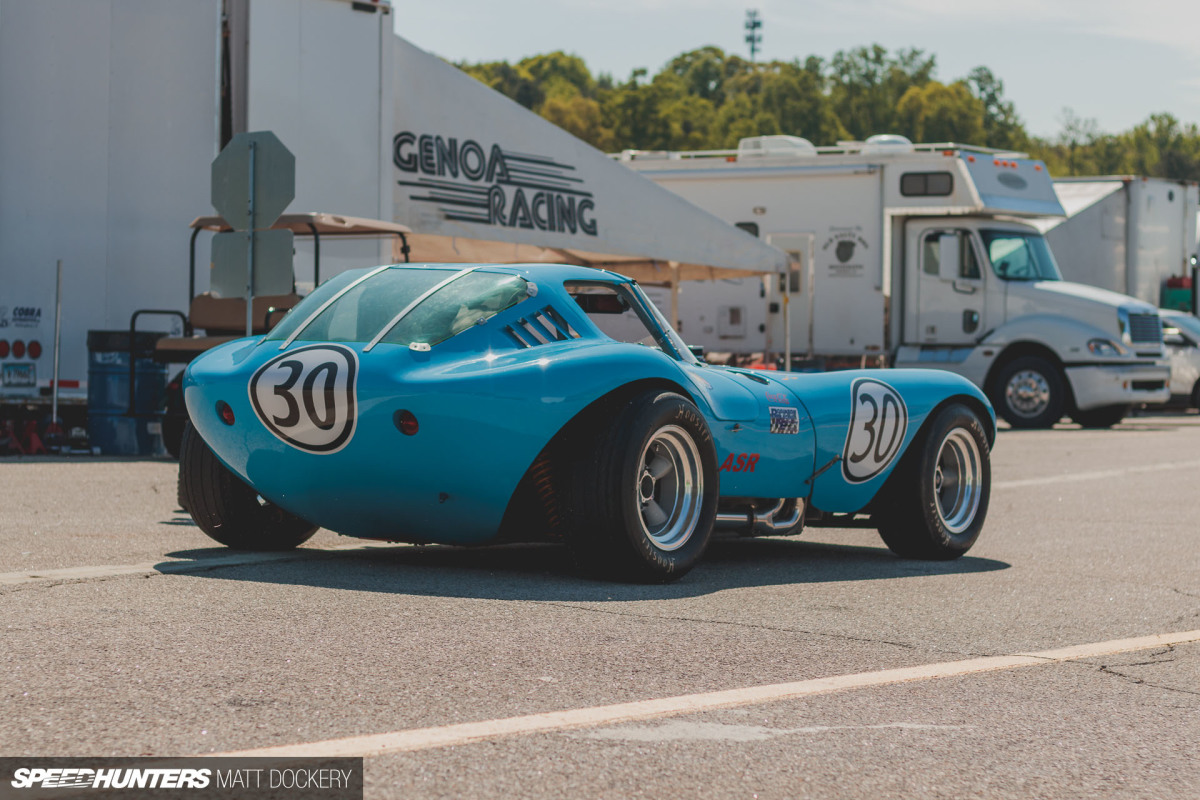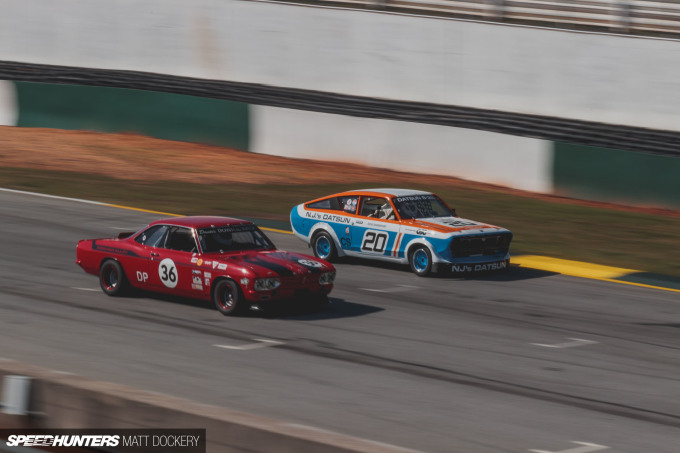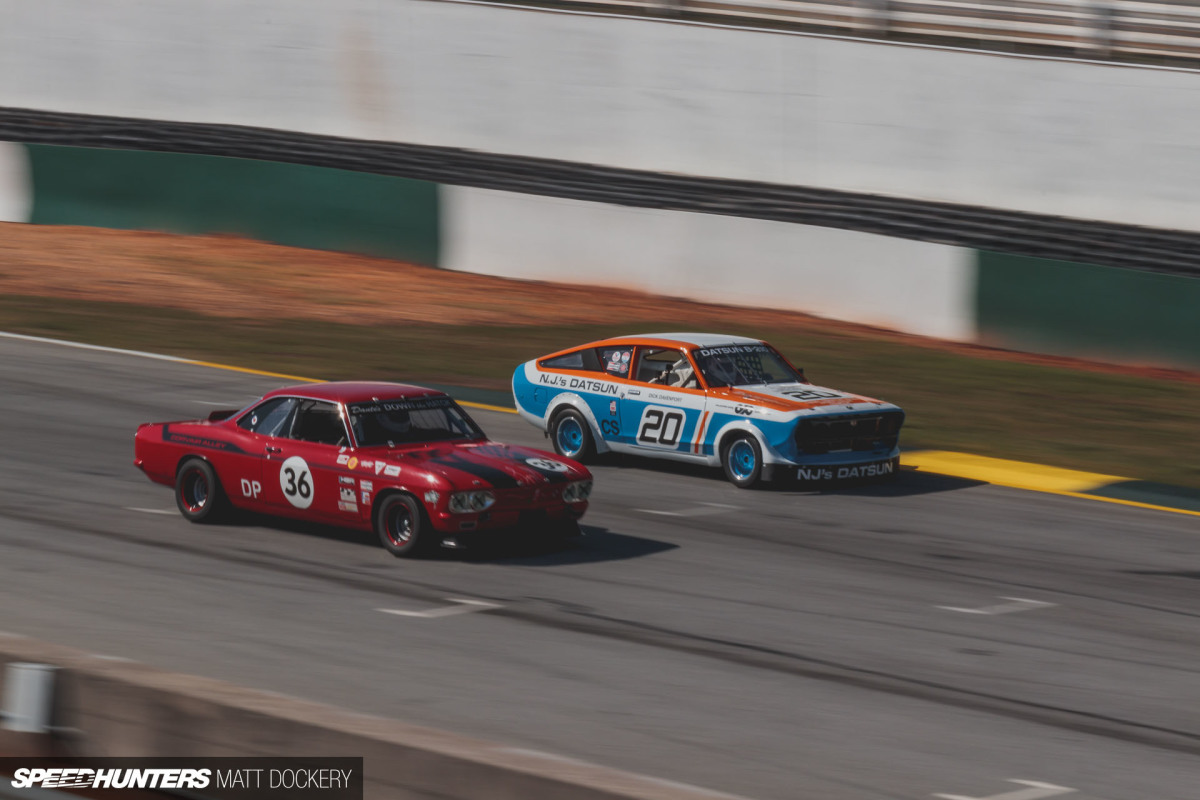 Some notable members included a real Bill Thomas Cheetah, a Yenko Stinger Corvair, and an entourage of Porsche products that would rival Monterey.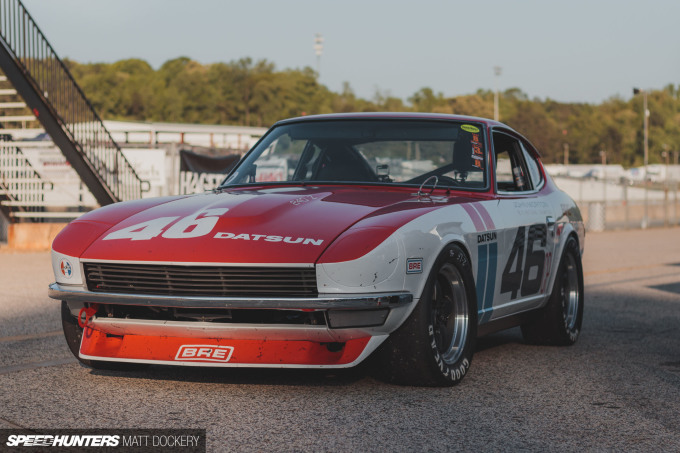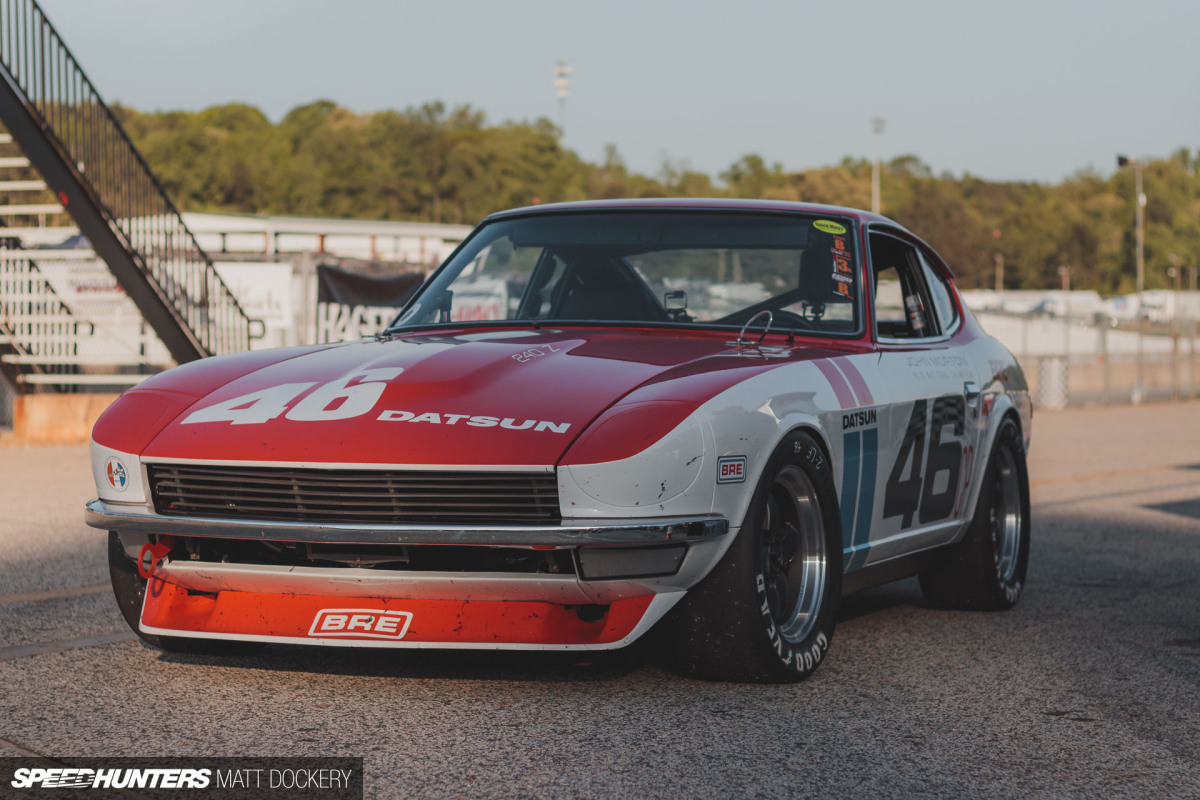 Rob Fuller and his crew from Z Car Garage supported three of the cars at this year's event: the #46 BRE Z tribute car – owned by Randy Jaffe – as well as a C10 Skyline vintage racer and a Nissan Bluebird Coupe, both of which were owned and driven by Alex McDowell. John Morton, serving as both Grand Marshall of this year's event and driver for the BRE tribute Z, spent a sizable chunk of his weekend behind the wheel. Time seems to have done little to slow Morton down as he slid back into the Road Atlanta groove.

A track that Morton is very familiar with through the many racing series he participated in, including his groundbreaking Small Bore Trans Am championship wins in 1971 and 1972 in the BRE 510, Road Atlanta appeared to treat him like an old friend. Throughout the week Morton's times fell steadily until disaster struck on Friday morning. A rod was thrown and put a hole in both sides of the straight six's block. The high speed straights of Road Atlanta are killer on motors. At nearly 9,000rpm, even small hiccups can result in catastrophic damage for such highly strung race motors.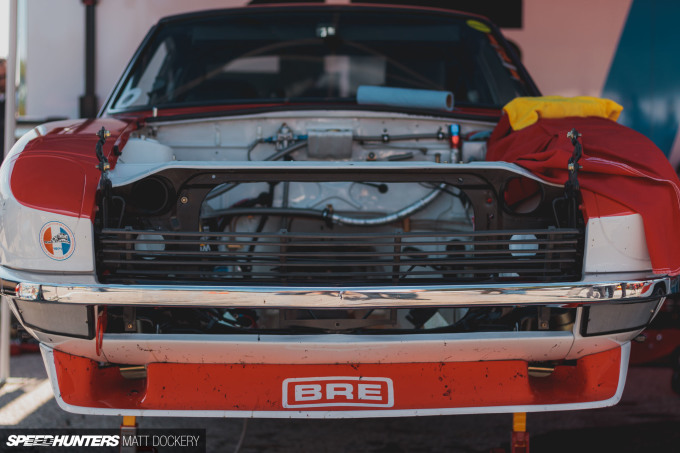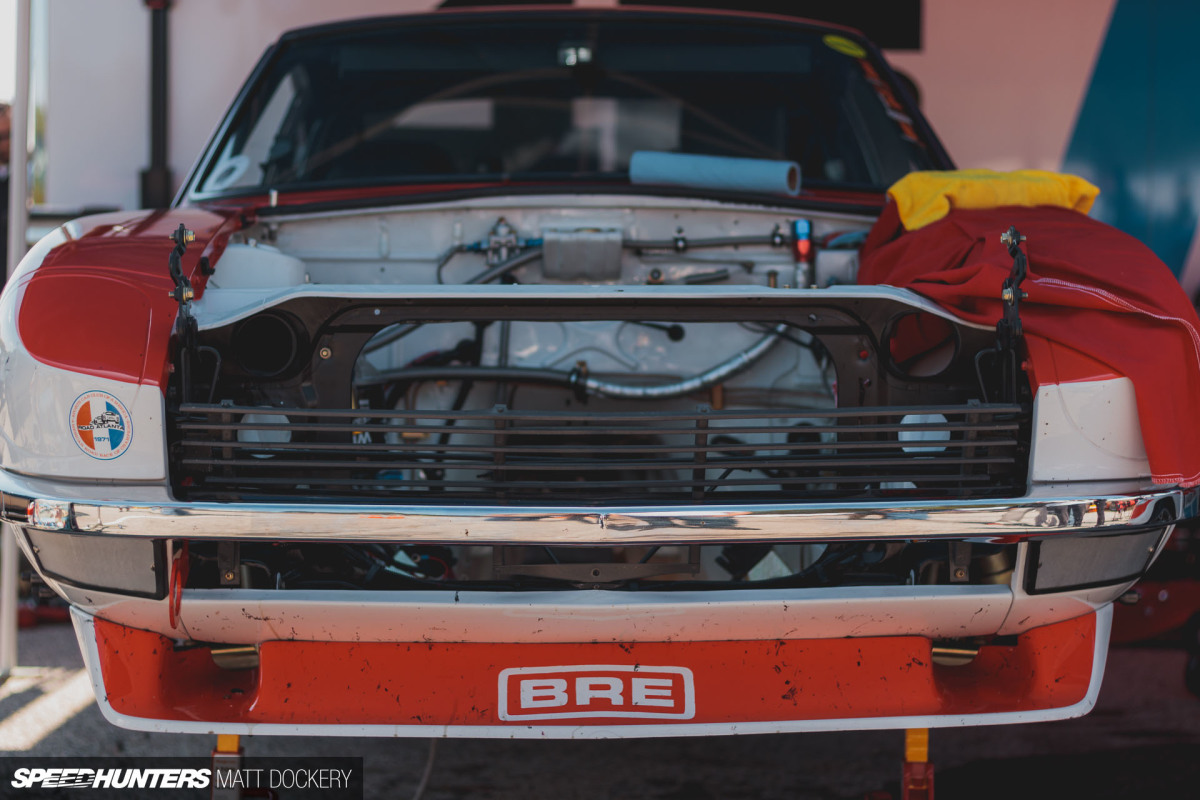 The Z Car Garage paddock was buzzing with action following the session. Before many of us had even had a chance to find out what happened the car was thrown on jack stands and a truck had been dispatched to find an engine hoist. Removing the motor was the first step to getting the Grand Marshall back on track that weekend, but an obstacle loomed. There was no spare motor.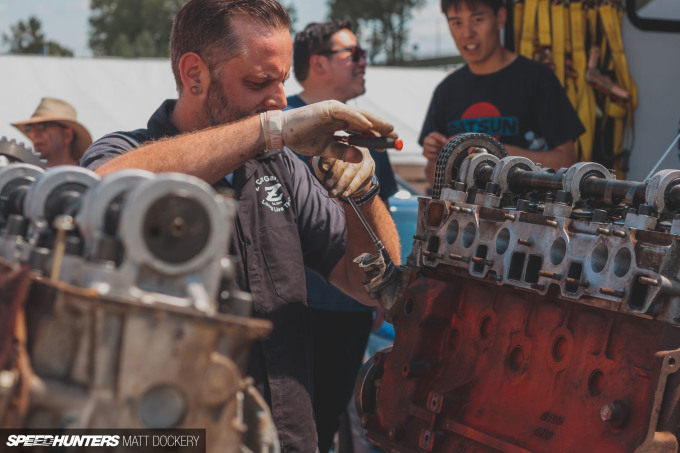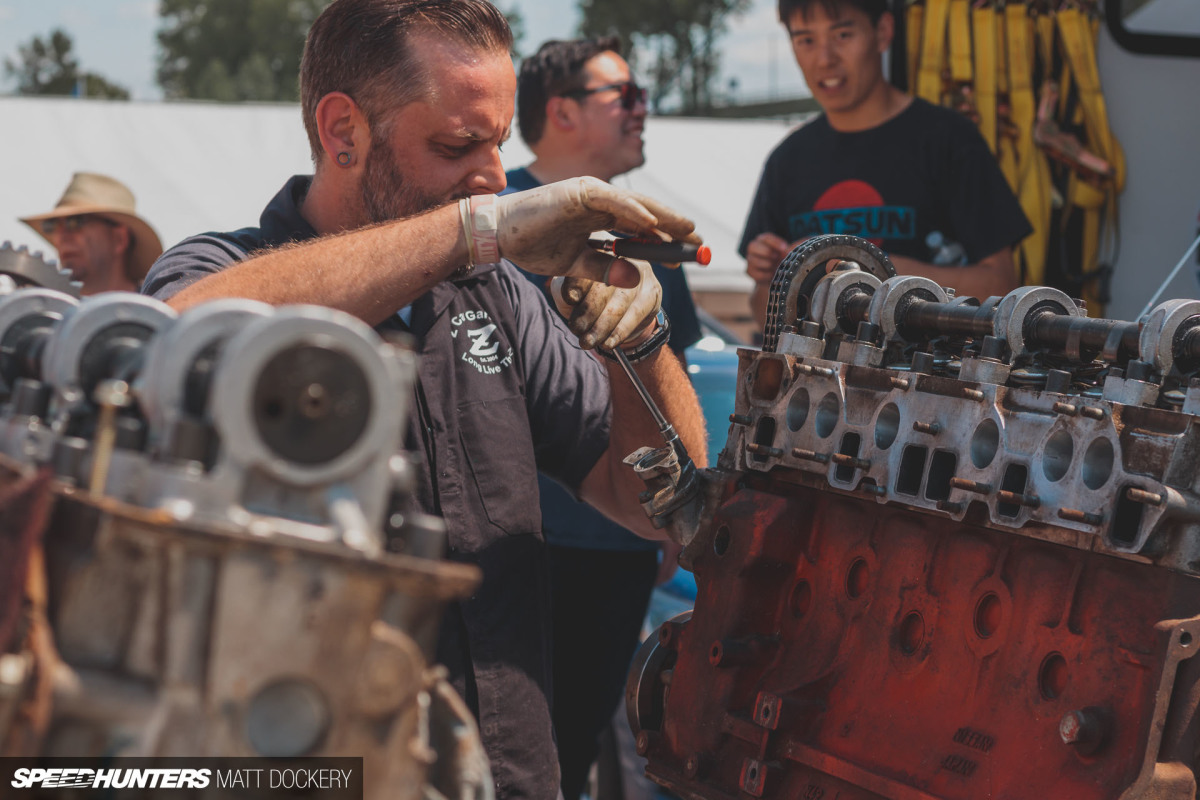 Unlike contemporary racing events, historic and vintage events like this are rarely treated with competitive spirit that would drive a car owner to bring a spare race motor. Half-shafts, differentials, and even transmissions are considered wear items, and are expected to fail on track. But motors? Let's just say that for most vintage racers, a blown motor is the end of your weekend. This left Fuller and the crew in a tight spot, and they soon began searching for replacement blocks. Out of what appeared to be thin air, two L series long-blocks arrived in the back of another pickup.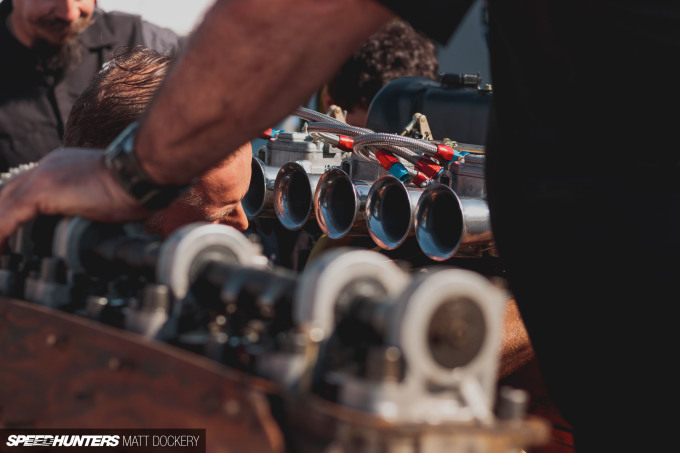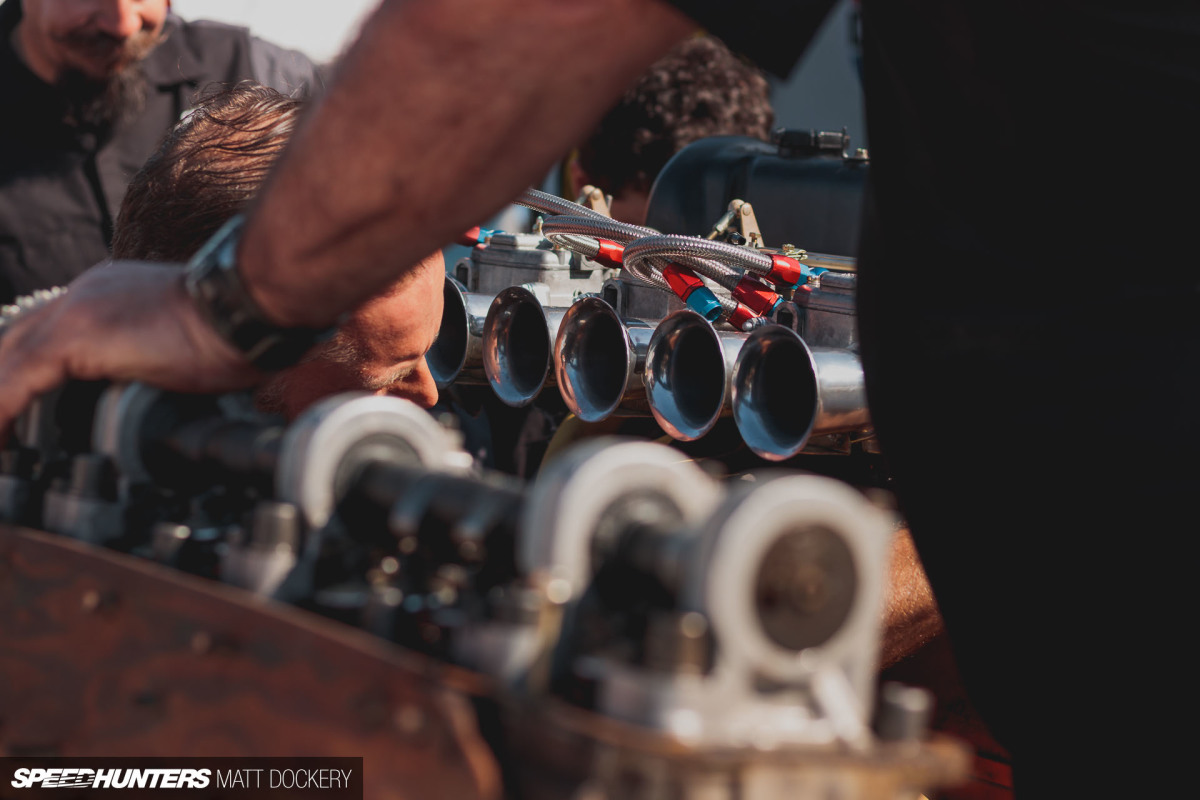 Z Car Garage wasted no time beginning to inspect the motors – with the intention of swapping the head, induction, and exhaust onto one of these motors. But the blocks of these motors wouldn't be a good match for the extremely high compression head that was in the Z. A slightly less ambitious, but equally risky swap went underway: the long-block would remain untouched as the triple Solex carburetors and header were transplanted to the new – but very old – motor.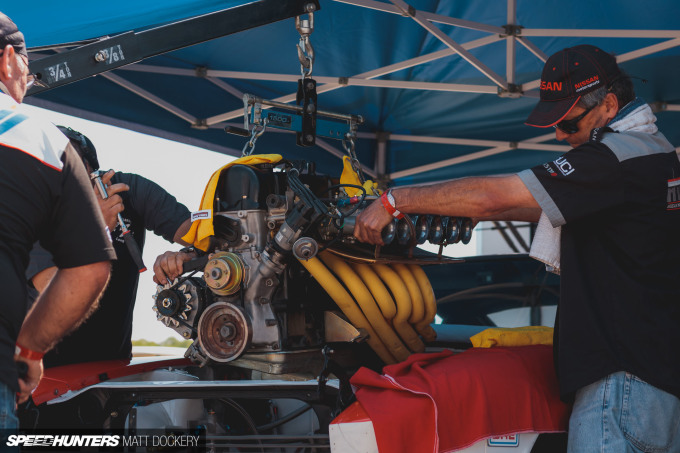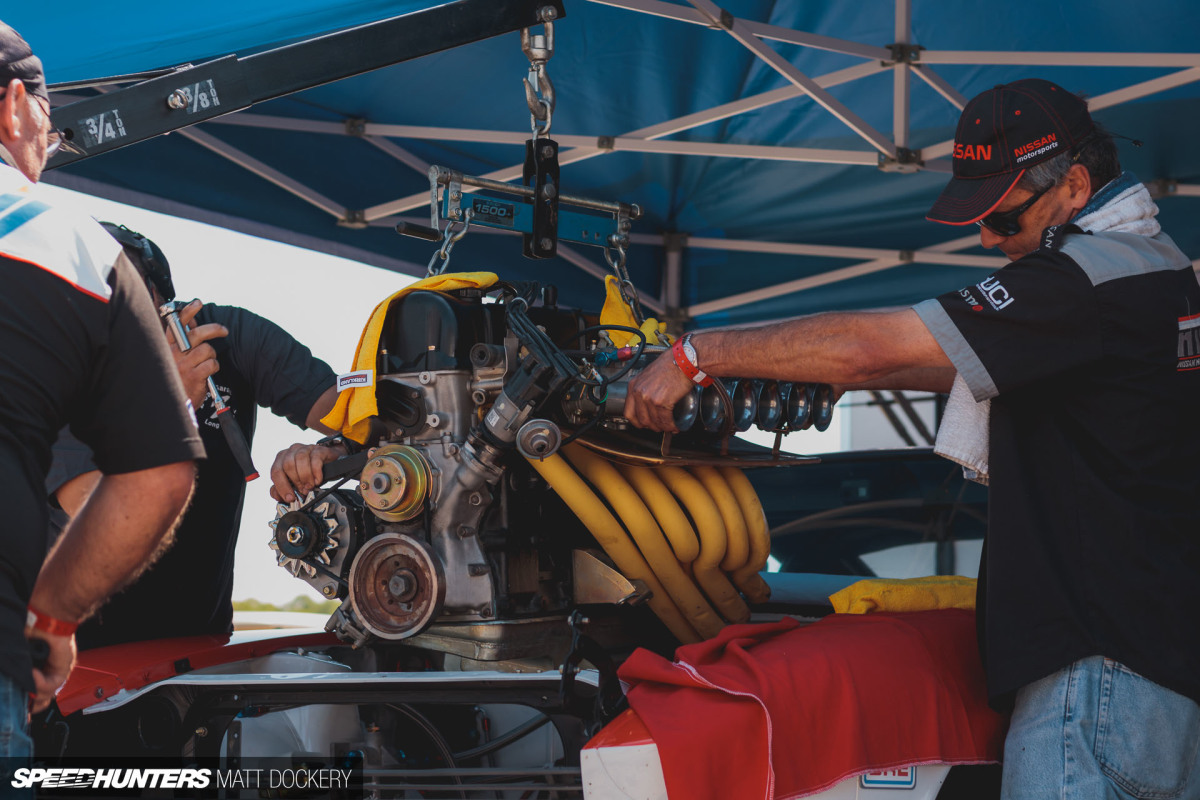 I was curious to learn more about the origin of these motors. As it turns out, they were pulled from 70s IT race cars back in 1979 and put under a bench in a Georgia shop until that day. Many of us were nervous. An untouched 40-year-old motor on this track? It seemed absurd. I left the track that evening feeling unsure of Morton's return to racing that weekend.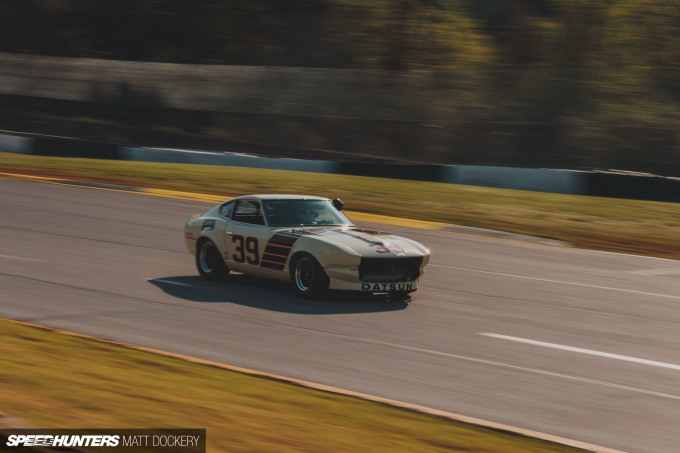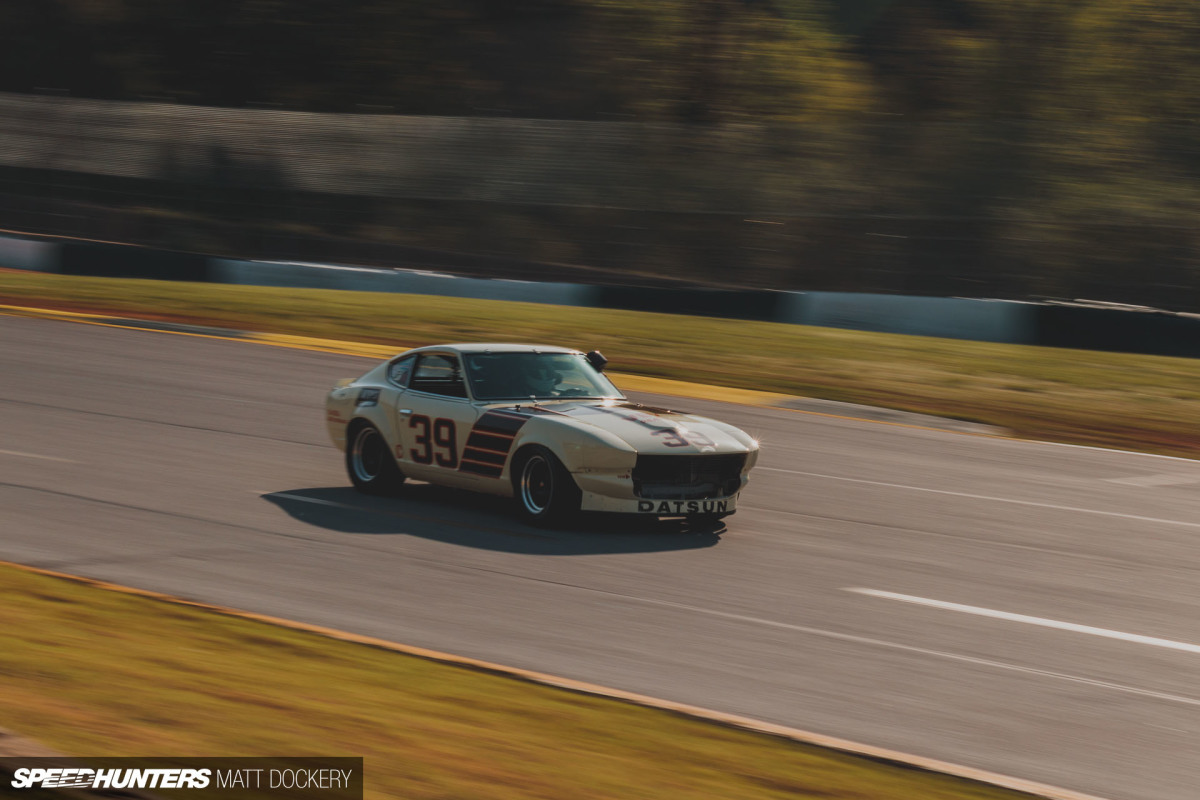 Friday left a heavy casualty count on the Datsun side of the event. Throughout the day several other cars had fallen victim to mechanical issues and even a few collisions. Glenn Chiou, owner/driver of the #39 Vip's Racing Z, also found himself pulling out driveline components. He and his wife, Patricia, spent their fair share of time swapping differentials chasing harsh vibrations. This was a necessary evil, as the length of the straights at Road Atlanta required Chiou to swap out his normal diff for one capable of higher top speeds.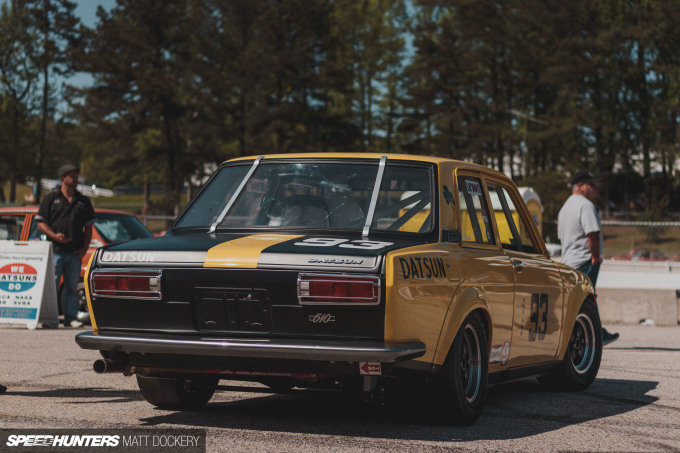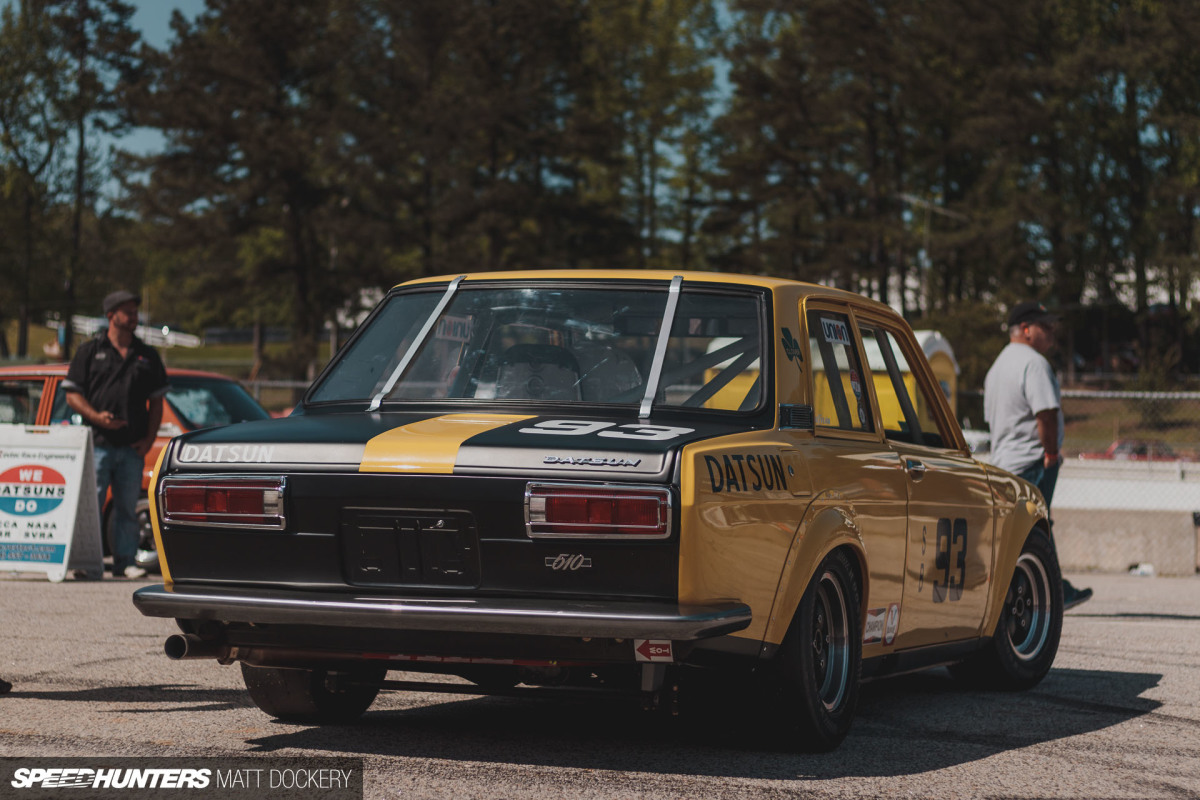 Alas, he his only option was a welded diff from Dave Stone, owner/driver of the #93 Frelson 510. The comradery of the Datsun racers was pretty incredible that weekend – a phenomena you would never have seen in the decades these cars were racing competitively.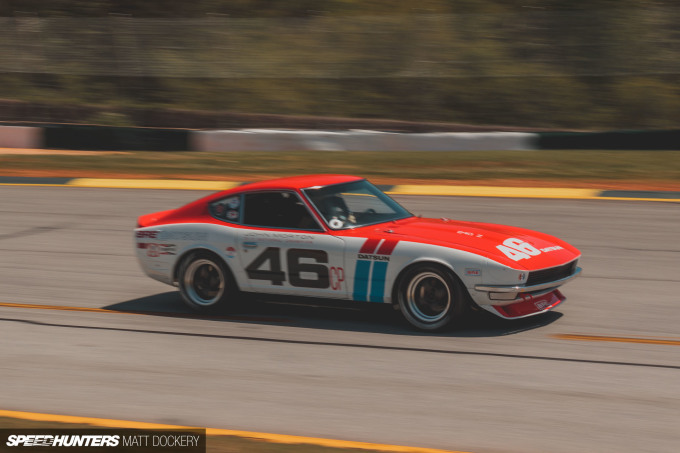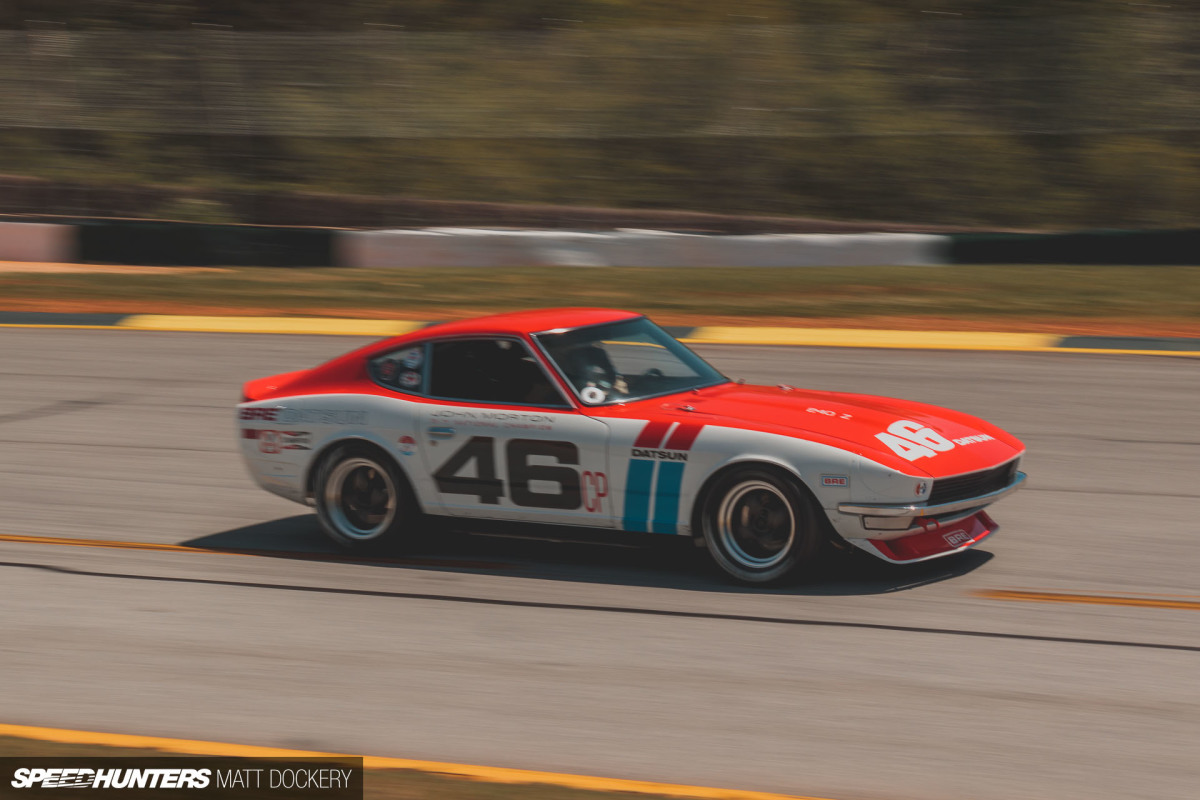 When I returned to the track on Saturday I was greeted with a BRE Z basking in the morning light, reassembled at last. Morton ran the car during that morning's qualifying race – and he was quicker.
After shaving nearly a second off his best times from the day before, Morton emerged from the Z with only one complaint: "It's got less power now." Some kind of magic connection had been made between the legendary driver and that four-decade-old motor, and as the two came to an understanding, Morton found himself on the podium. In the race that afternoon Morton took third.
Check out Z Car Garage's in-car video of John Morton driving the #46 BRE 240Z above, and more images from this amazing event below.
Matt Dockery
Instagram: meanwagon
Website: Off Camber Images
How to join the IATS program: We have always welcomed readers to contact us with examples of their work and believe that the best Speedhunter is always the person closest to the culture itself, right there on the street or local parking lot. If you think you have what it takes and would like to share your work with us then you should apply to become part of the IAMTHESPEEDHUNTER program. Read how to get involved here.