First-Gen First
Zs of all generations are some of the most popular modifying platforms in Japan, so I wasn't at all surprised to find some amazing examples at Wekfest in Nagoya last week.
So many in fact that it would have been sacrilegious to not give them the space they deserved, which is what this post is all about: Zs!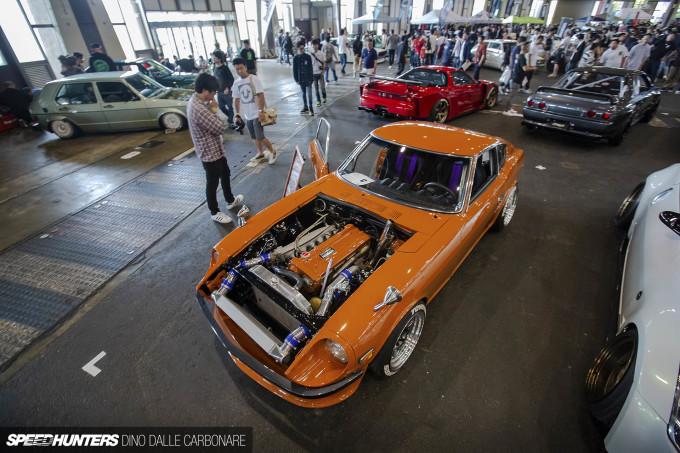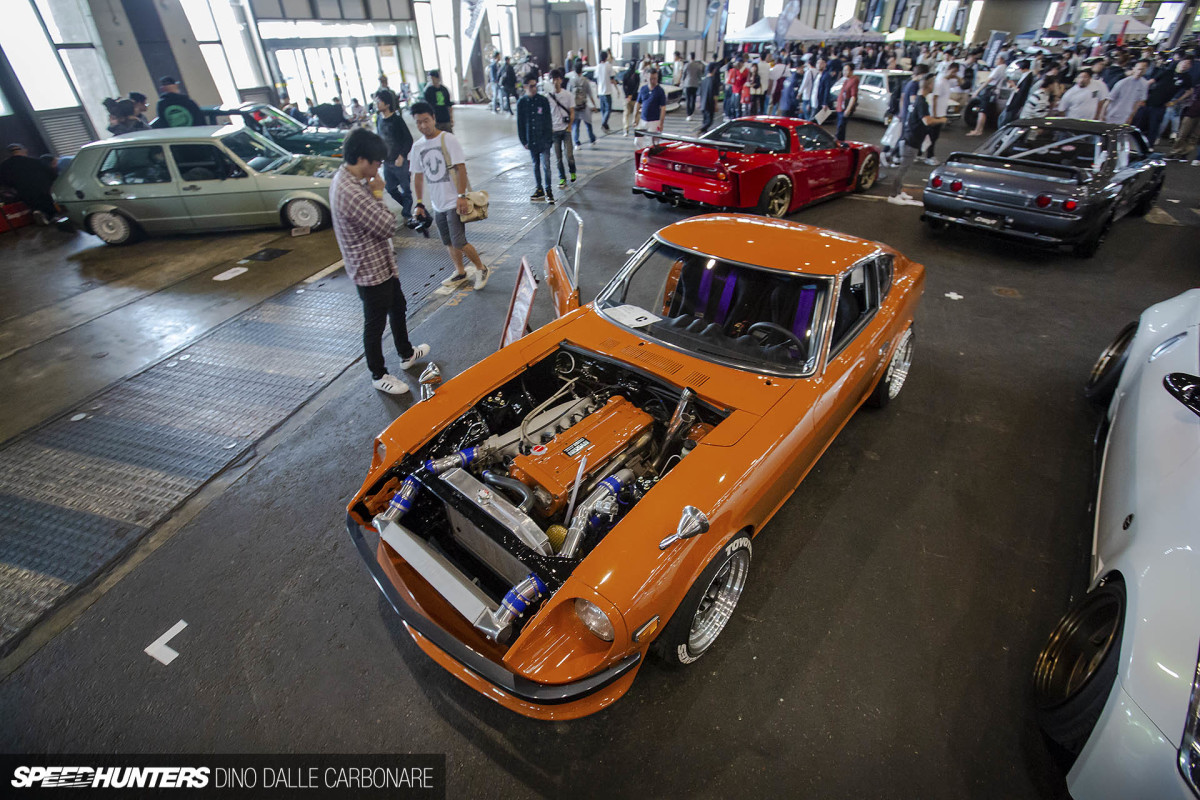 It only makes sense that I kick this post off with the car that started it all – the S30. This particular 240Z was built by its owner at home, and the biggest talking point is the engine that's replaced the factory-fitted L-series motor.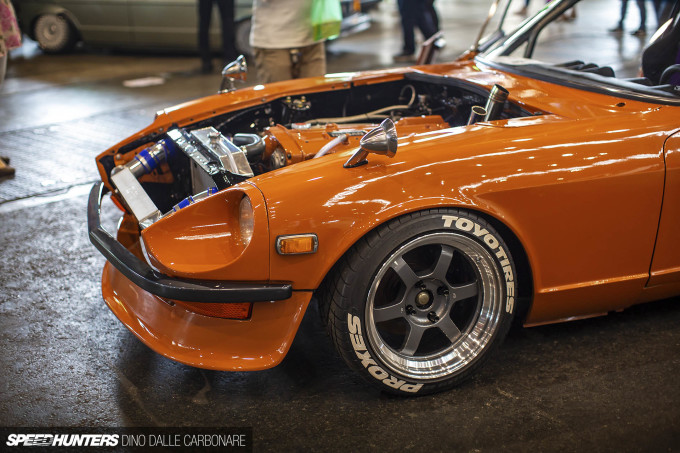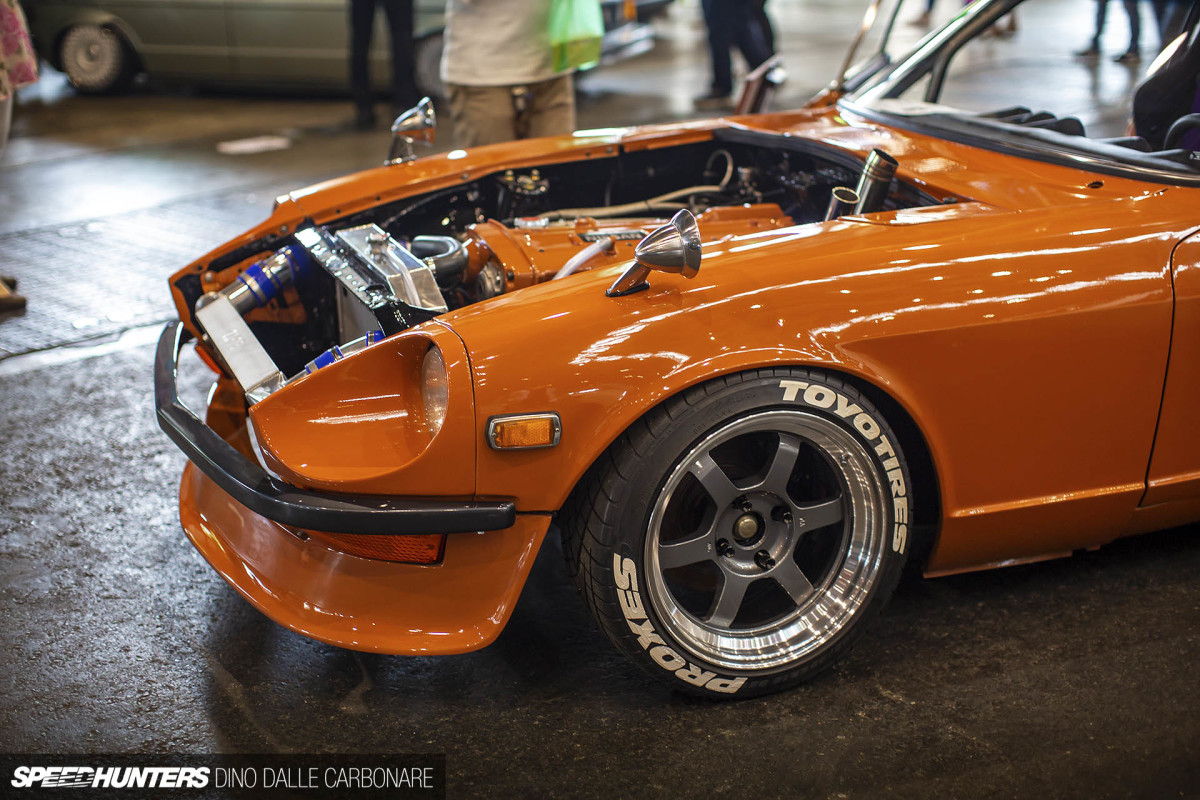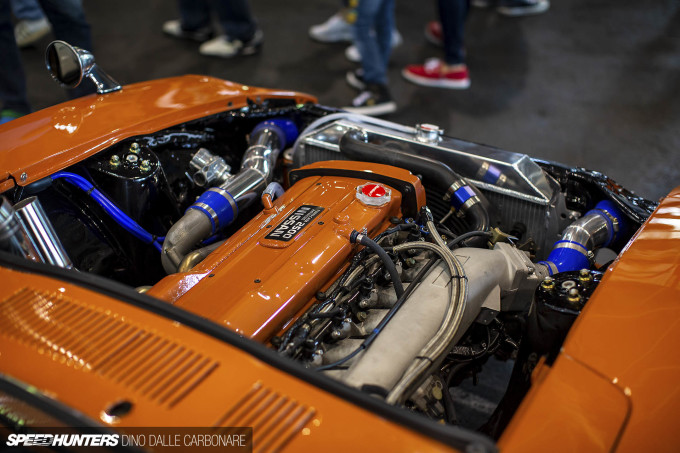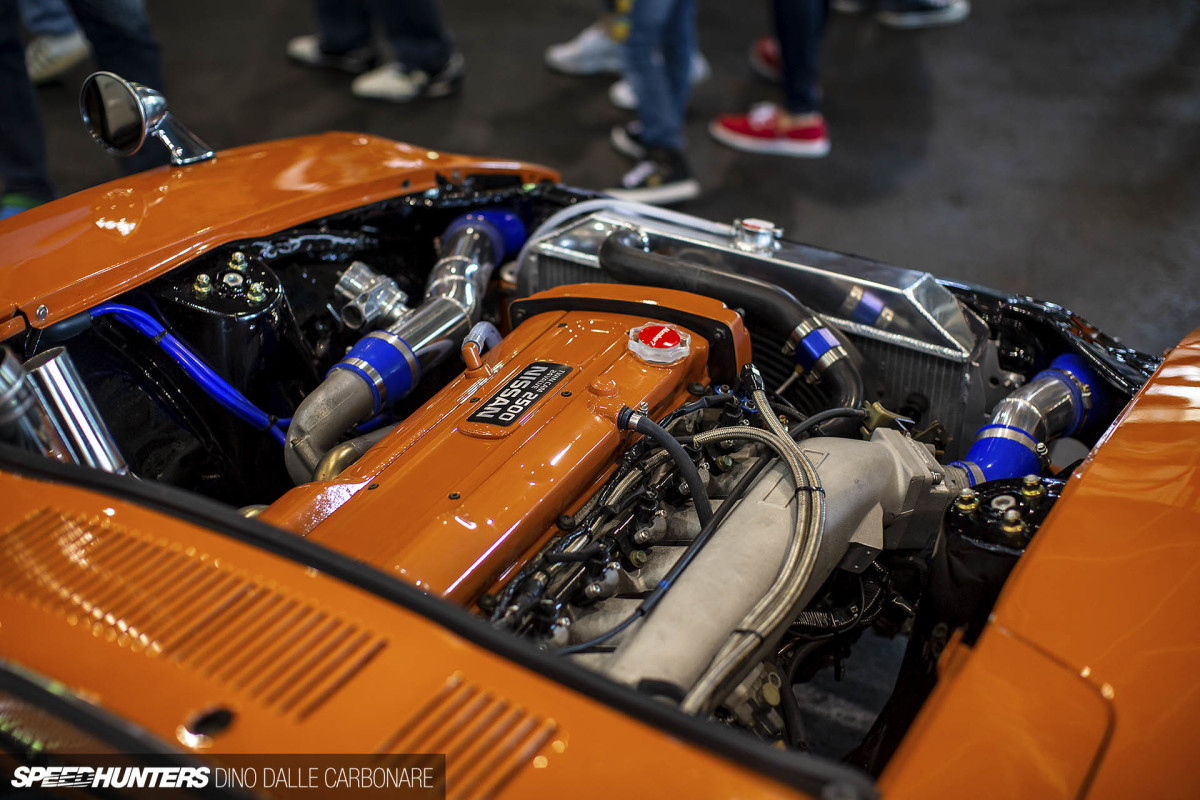 Keeping it in the family while maintaining a straight-six configuration is a Nissan RB25DET. Of course, the modern motor and turbo strapped to its side makes for more fun, and the way the exhaust and screamer pipe have been routed lets everyone know that this is far from a stock US-imported Z S30.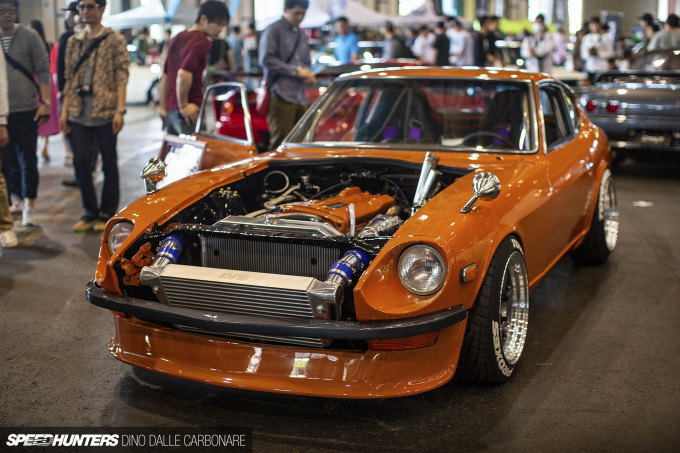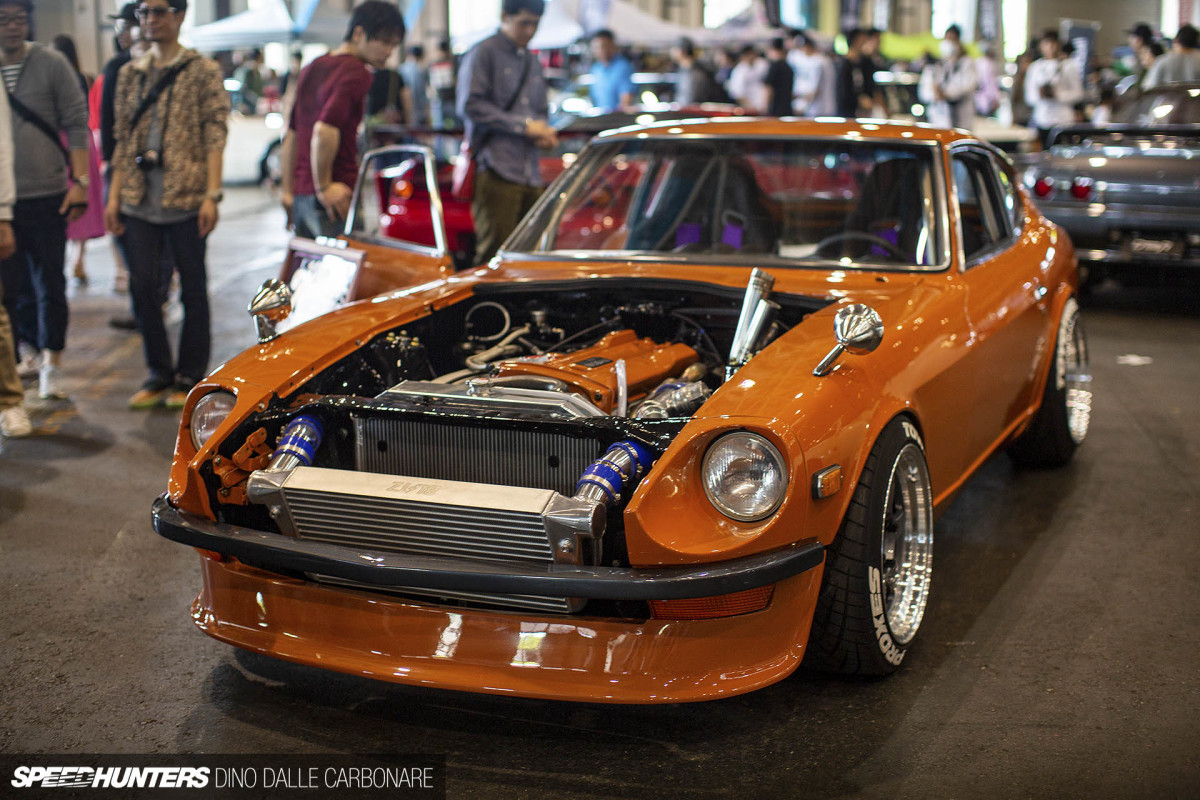 There are numerous details to get lost in, including a large Blitz front-mount intercooler with custom end tanks, carbon fiber bumpers, brushed fender mirrors, and RAYS Volk Racing TE37V forged wheels.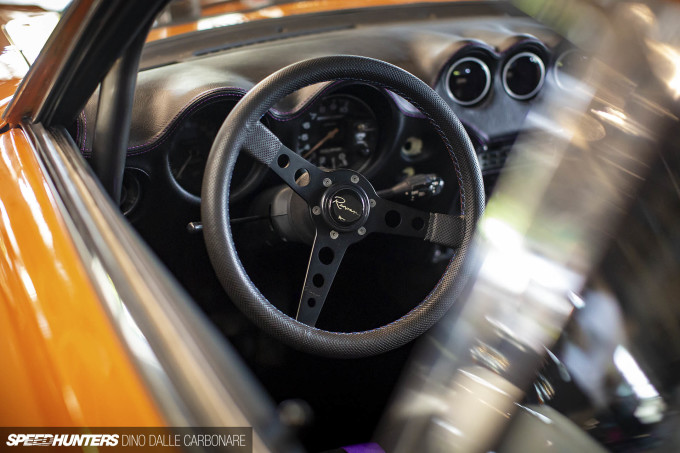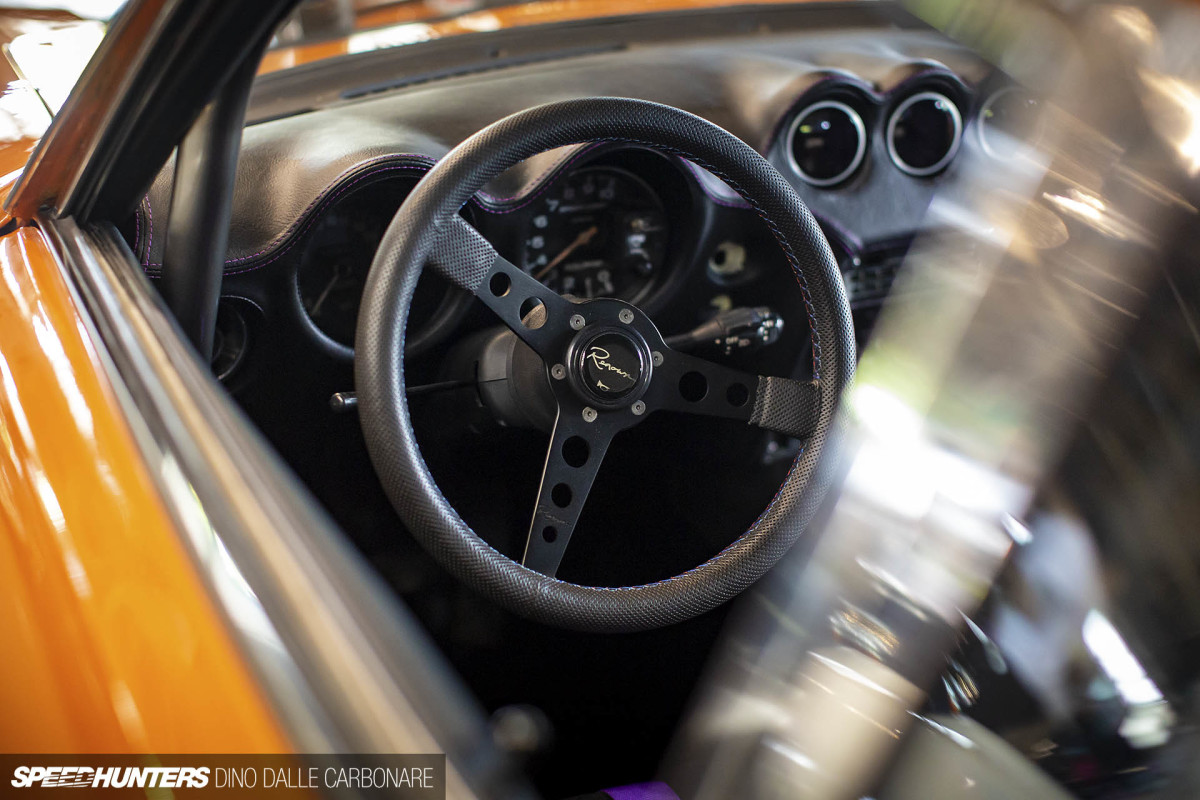 The interior has been all wrapped in leather, and if you look closely you'll see that the stitching on the Renown steering wheel has been replicated along the edges of the dashboard.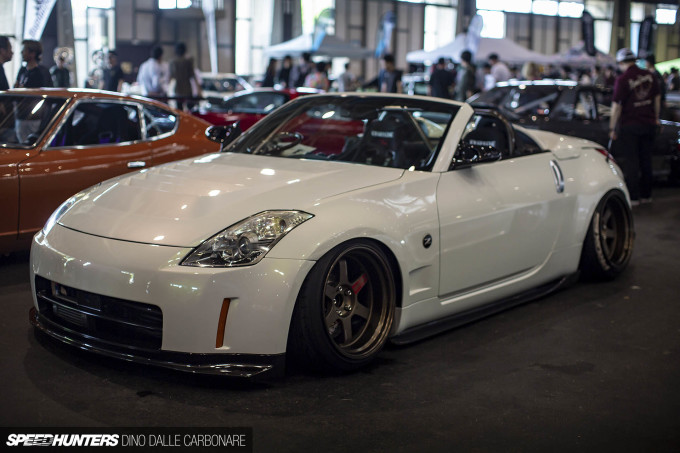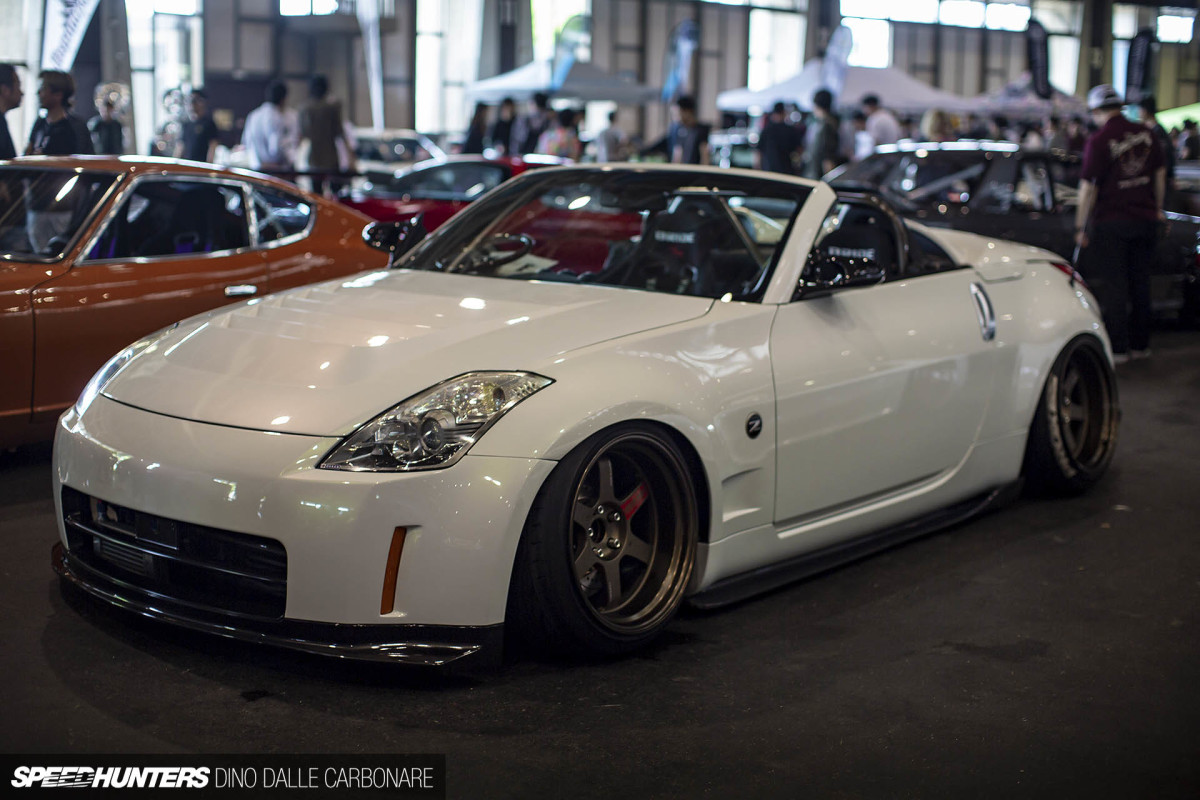 Next up we have what is arguably the performance bargain of the decade, and probably the next too – the Z33. Following a visit to Garage Mak last year, I talked about the affordability of 350Zs and how the model is quickly becoming a favorite to go wild on with modifications. That's still true, and in Japan people are doing some very nice things with these cars, including the Roadster version, of which there were a few in the Port Messe exhibition dome.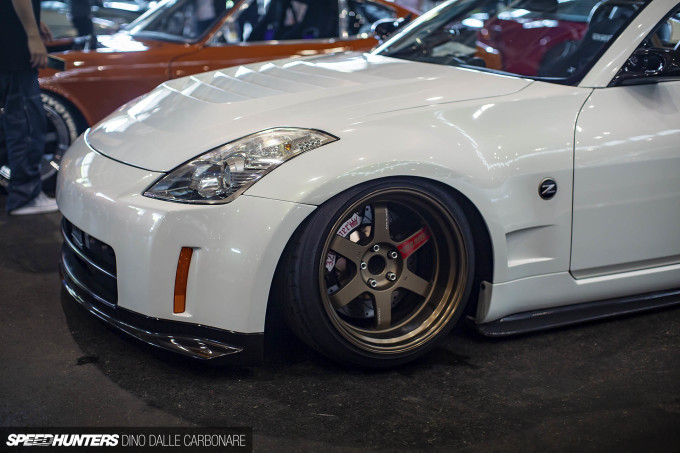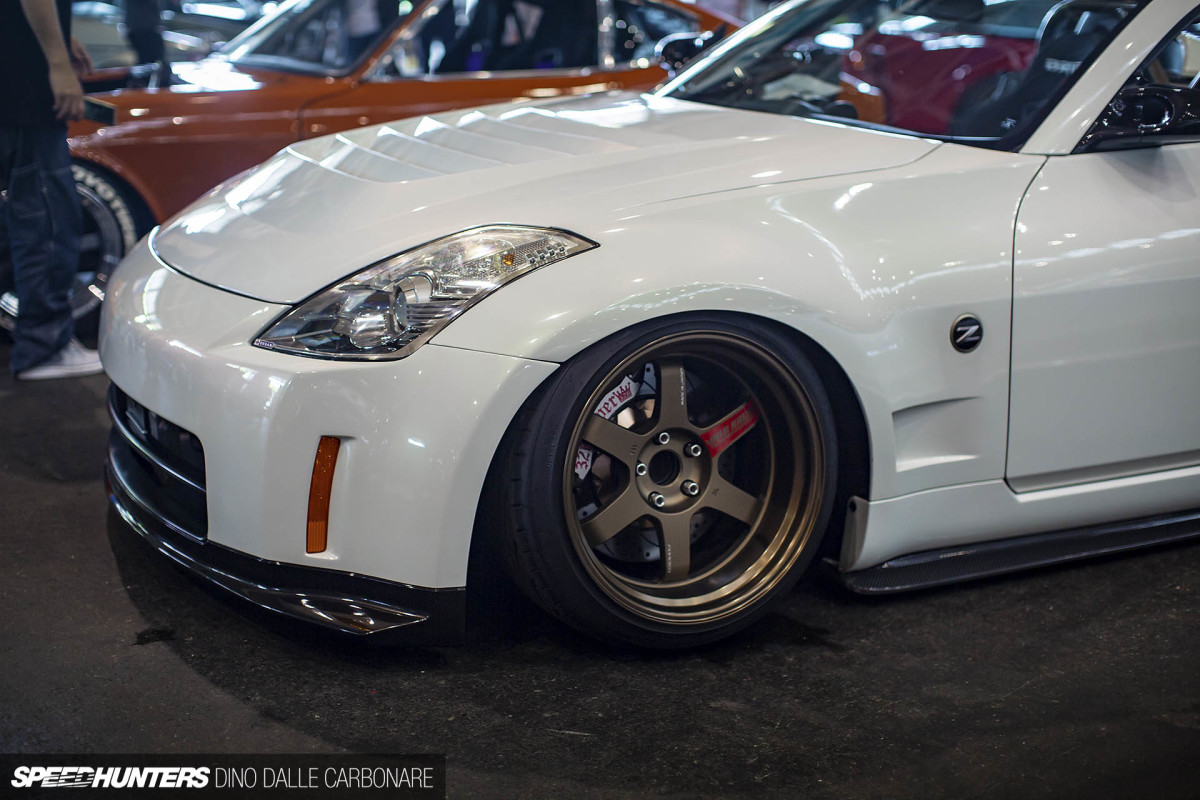 You don't need to go wild to create something cool; a simple static drop, fitting wheels – in this case TE37Vs again, albeit with super-deep lips – and a few little aesthetic touches to finish things off. For extra stopping power this car features some massive 326 Power calipers too.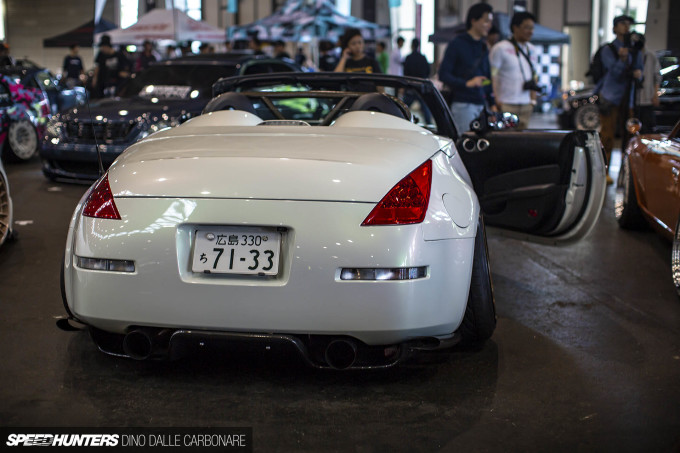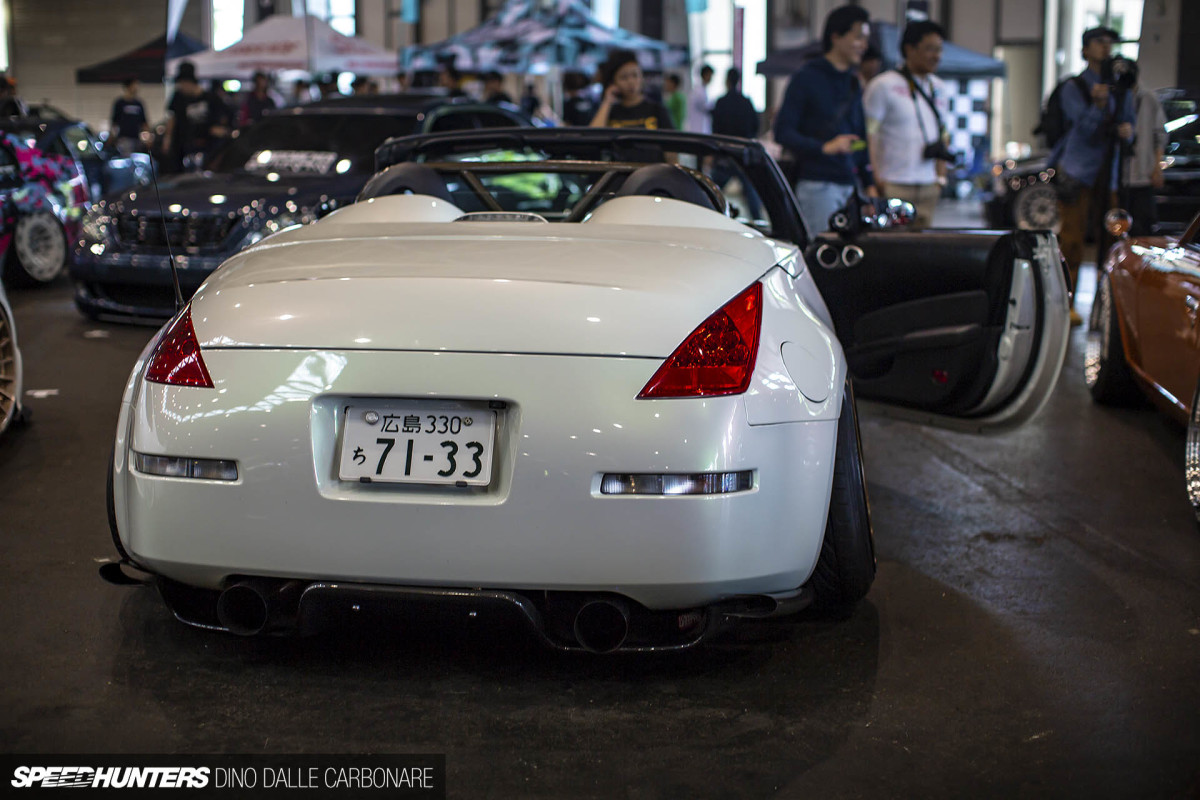 A carbon diffuser is a nice way to break up the Z33's rounded rump, something especially evident on the Roadster once the soft top has been stowed away.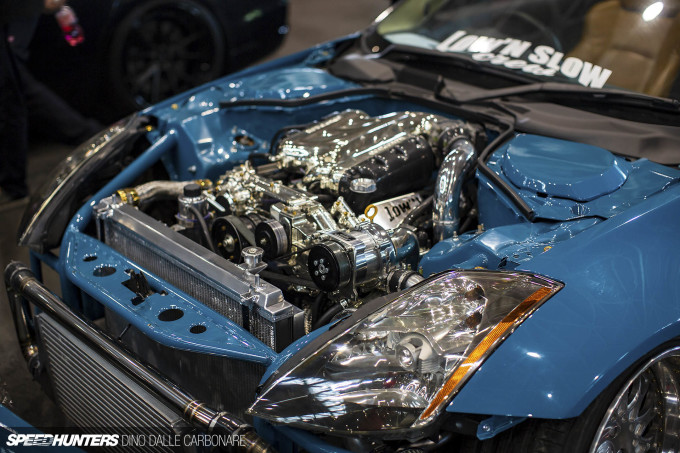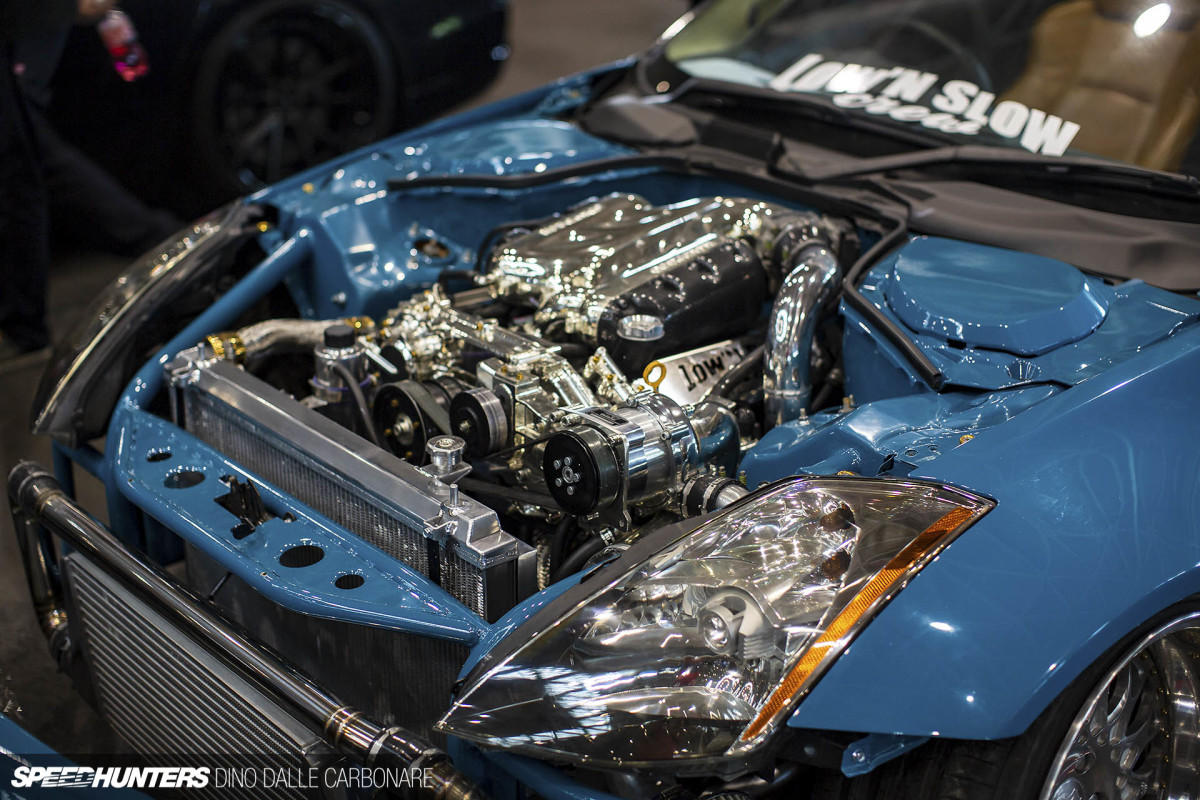 Then there's the all-out approach. You either do it well, or you don't even bother.
This 350Z drop top from the Low 'n Slow Crew seems to have missed the memo on the 'slow' part of the equation. That built and supercharged VQ looks like it's able to unleash serious power when it's not being showcased for its shine.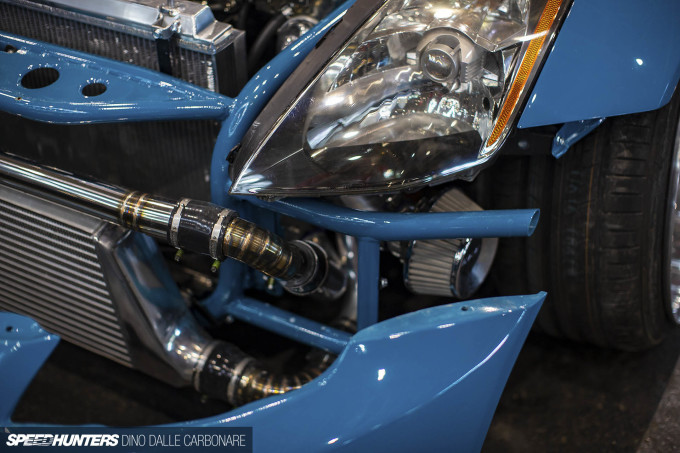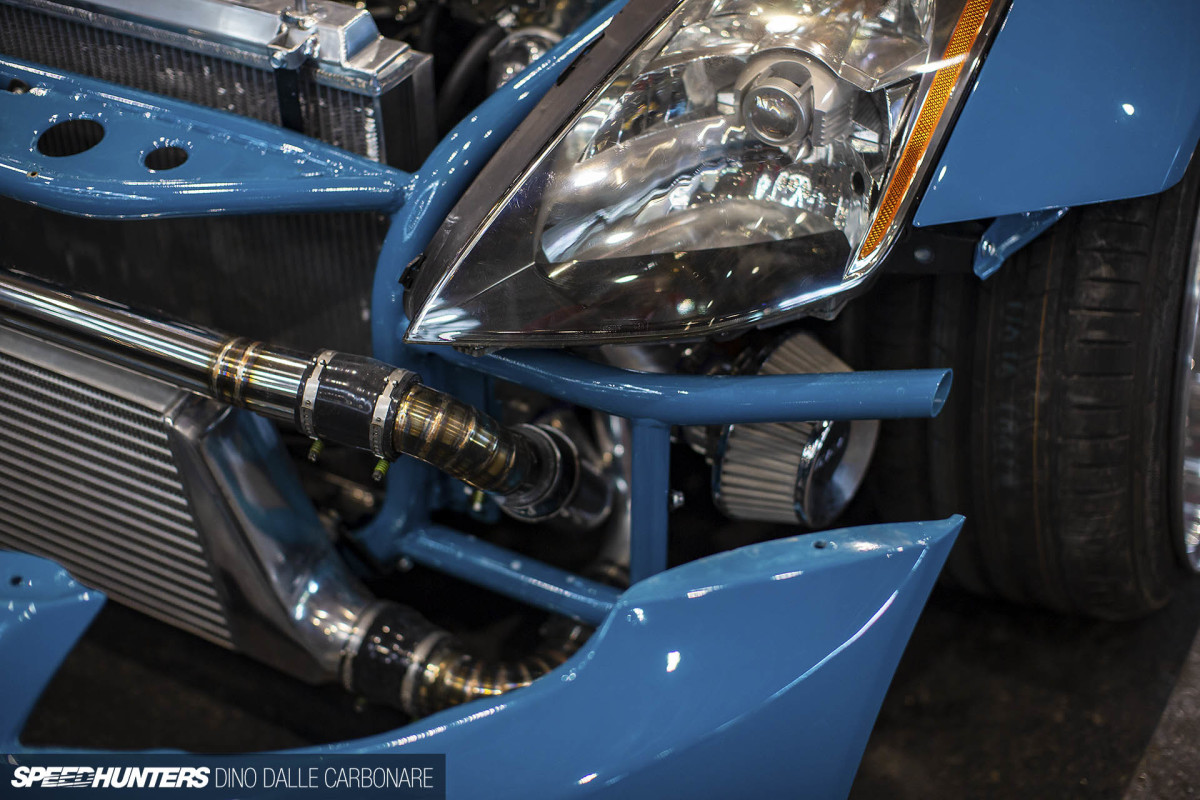 A lot of fabrication work has gone into the front end of the car, not only to position the intercooler but also to provide mounting points for the quick-release bumper.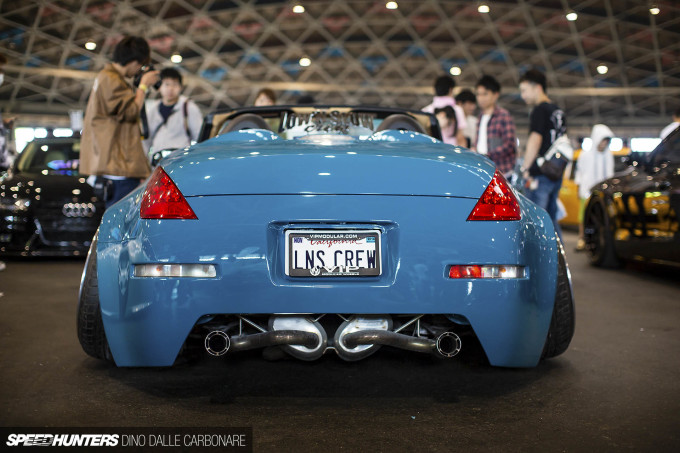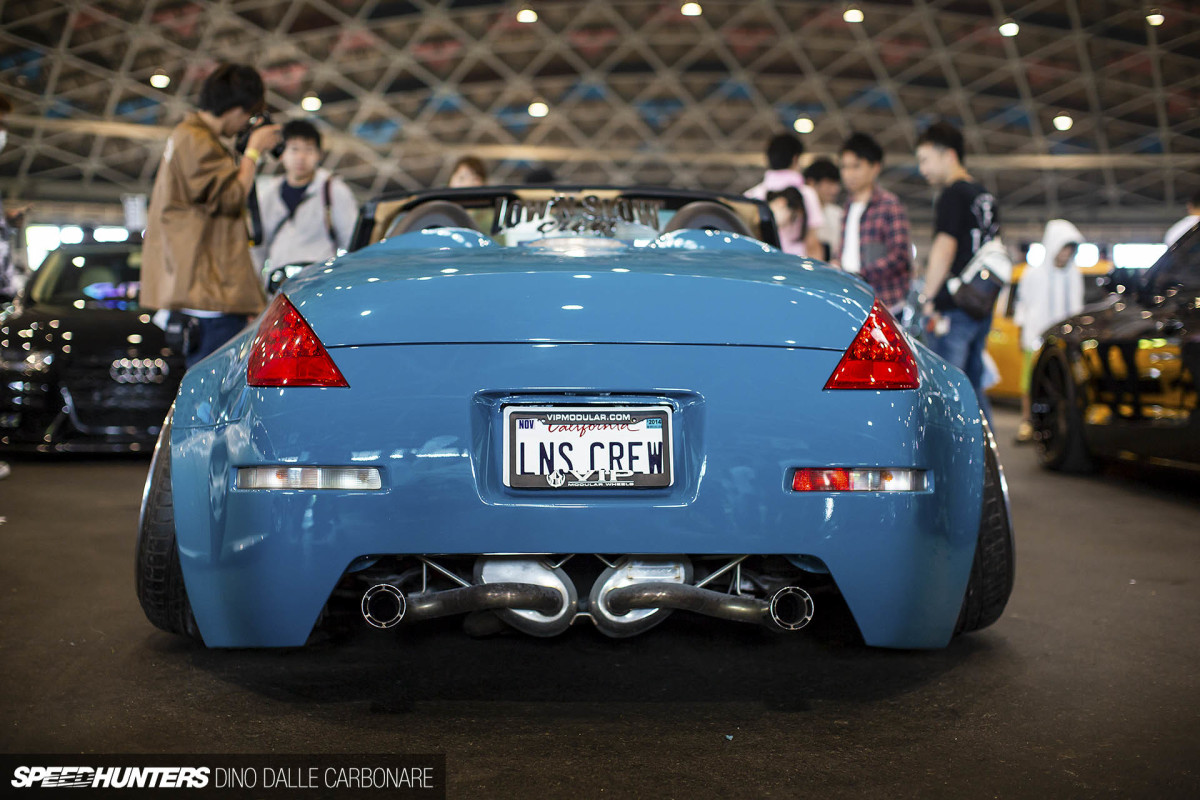 There's enough onikyan at the back to upset those that pray to the lords of function, and it's all completed with an intricate custom twin muffler setup.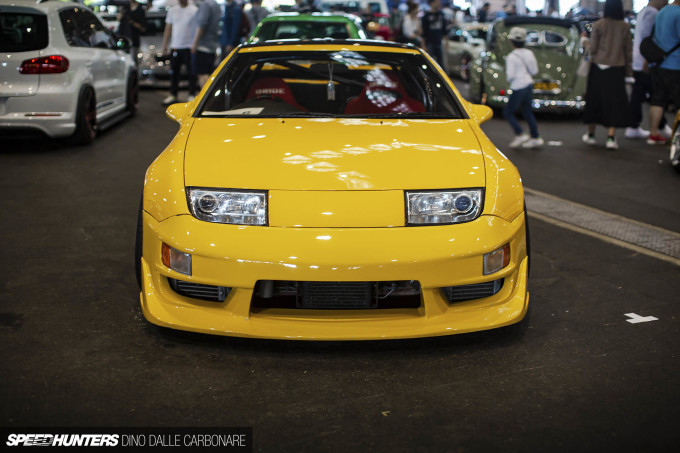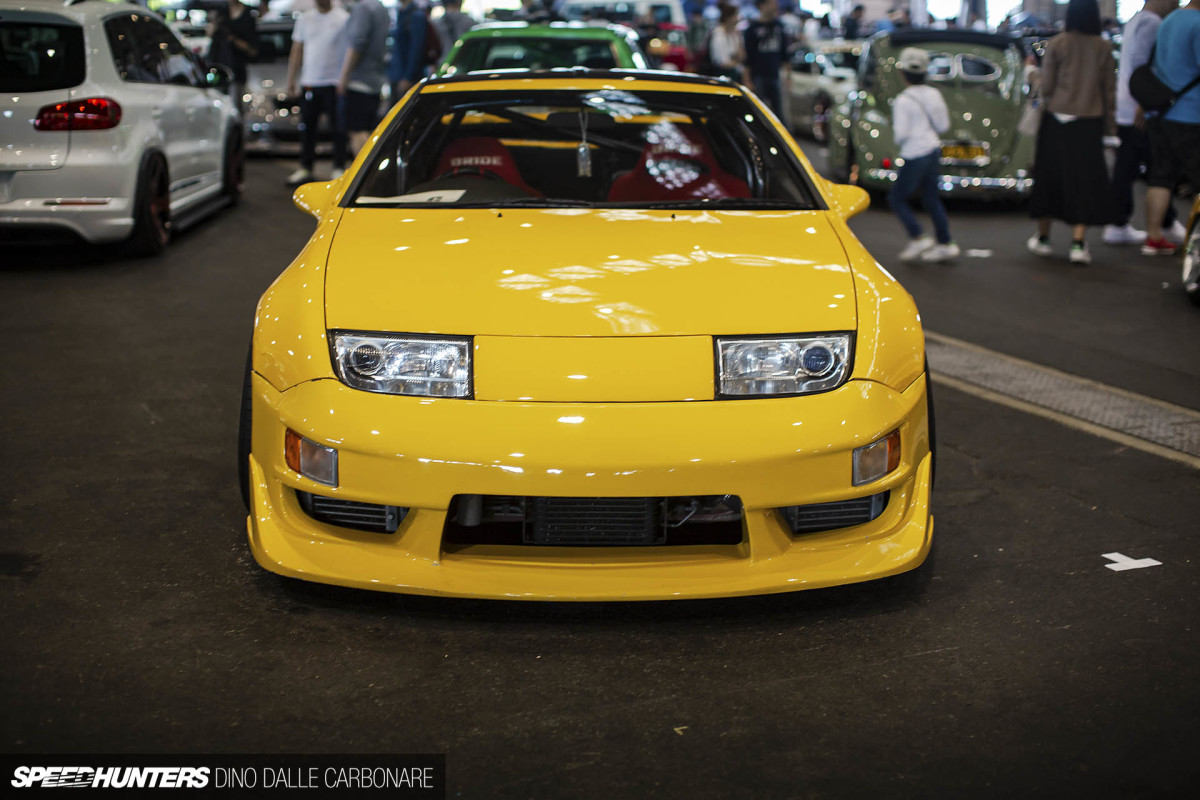 One generation back was the Z32, a favorite that's always had a place in our hearts. Despite their age, these cars remain very relevant in the JDM world, not only when it comes to their look – which seem to have come full circle cool – but also performance. The VG30DETT isn't an easy engine to work on due to the tight packaging of the engine bay, but a well tuned example can easily lay waste to modern day performance cars.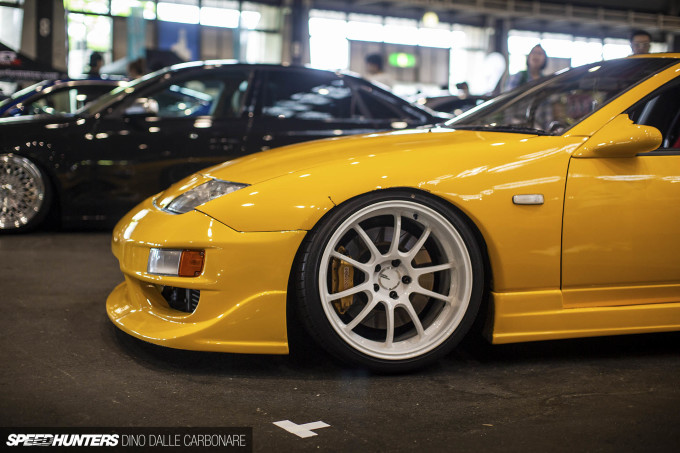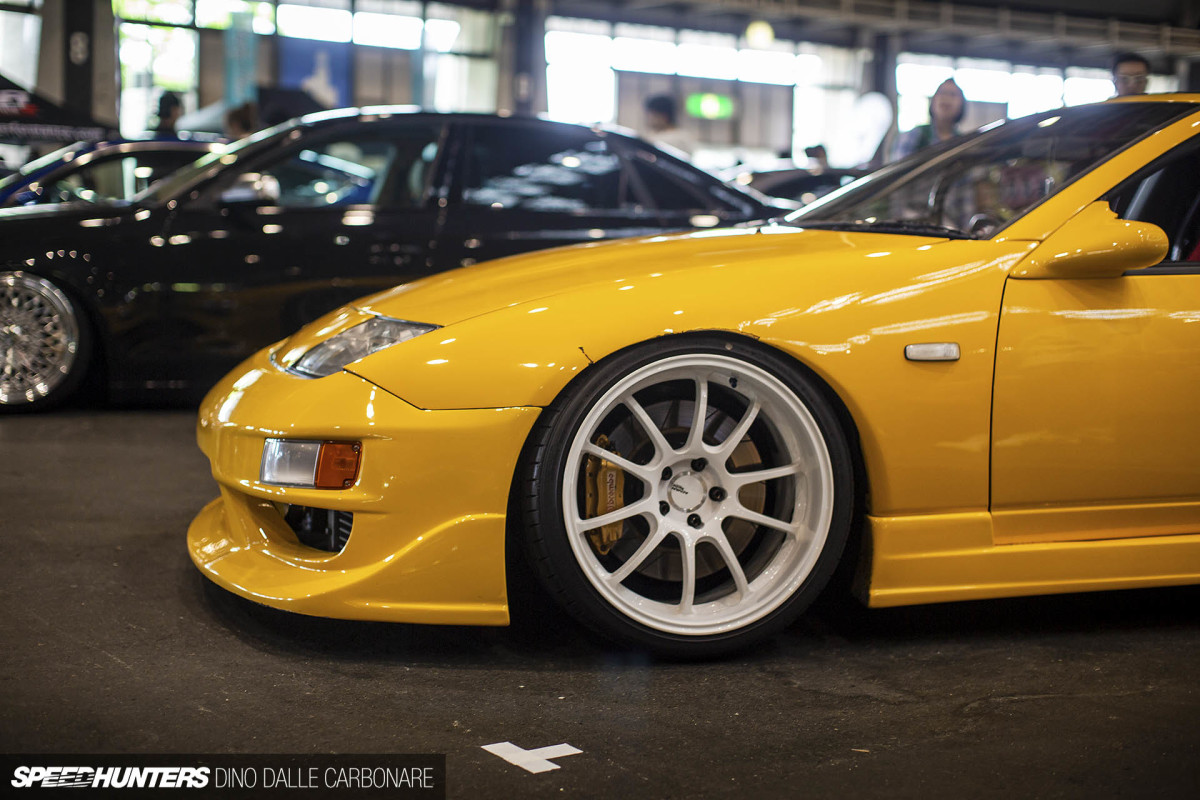 What this particular Z32 had going for it was the color. While obviously not a factory hue, it stood out for all the right reasons when combined with white 19-inch Yokohama Advan RS-Ds. Z33 Brembo calipers are fitted all round, so brake performance should definitely be on point.
The Z32's best attribute is its rear end, a low wrap-around spoiler and deeper aftermarket bumper that flares out along the corners pulling the look together.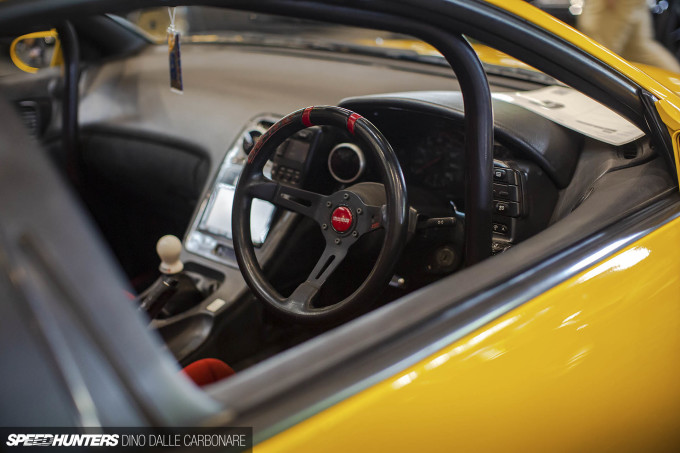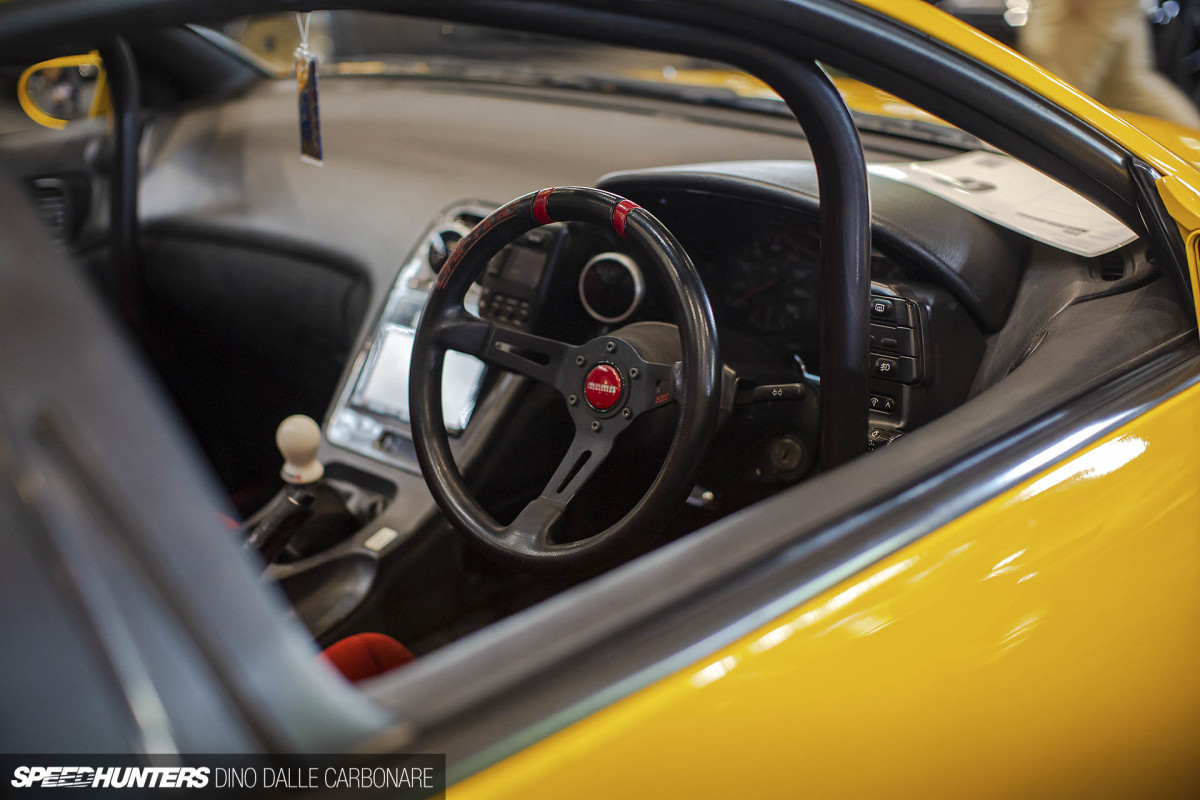 One of the things I've always liked about these cars is the simple interior design, which surprisingly still manages to look modern. In the case of this Z, the space has been spiced up with the addition of a bolt-in roll-cage, red Bride seats, a Momo steering wheel, and a Nismo shift knob. Big thumbs up to the owner for rocking a Speedhunters #NEEDFORSPEED sticker too.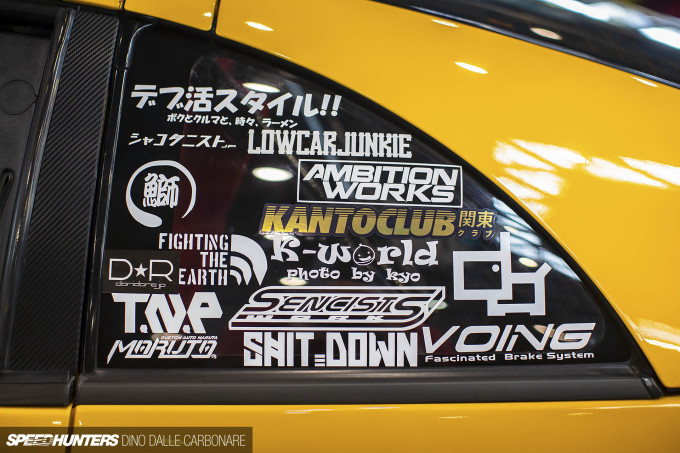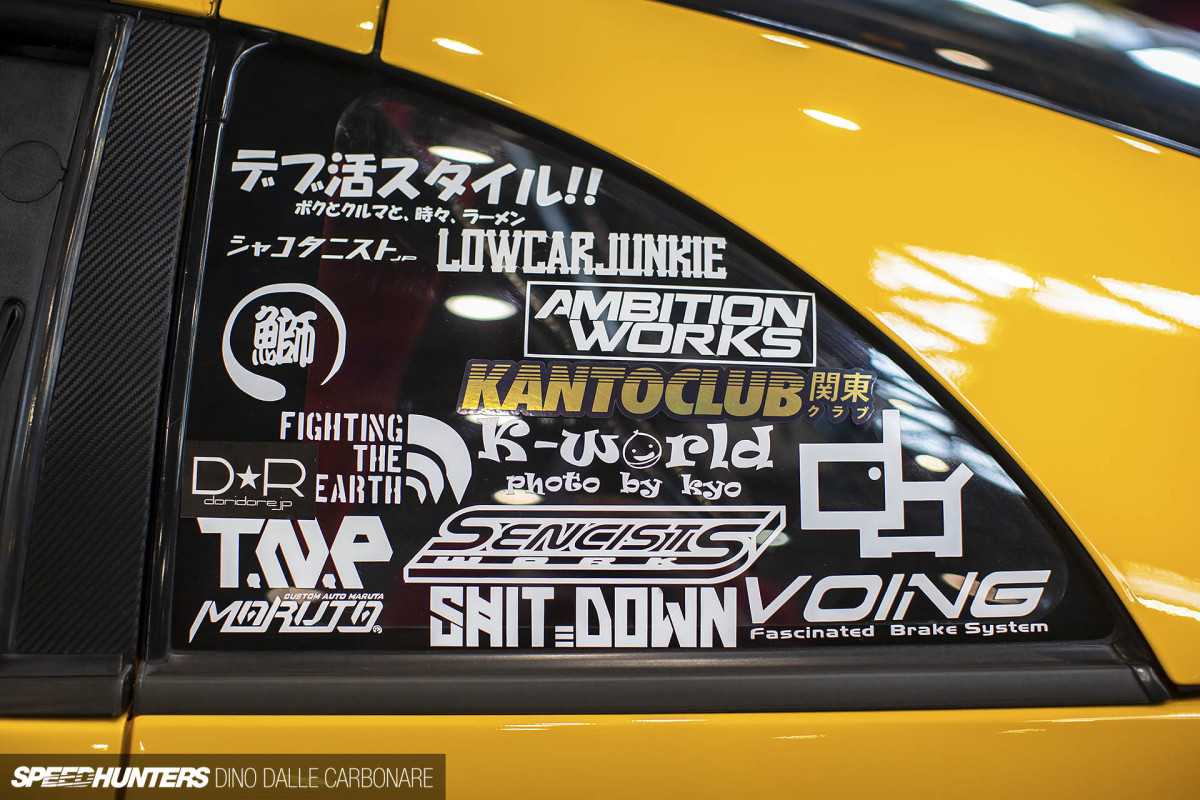 It fits in nicely with the extensive sticker-bombing on the rear and side glass.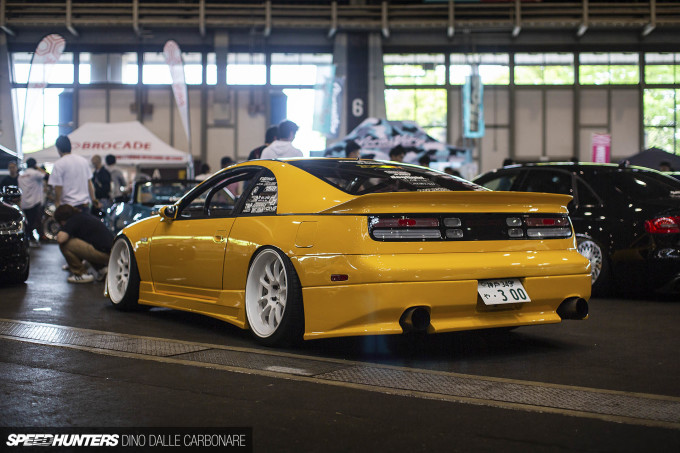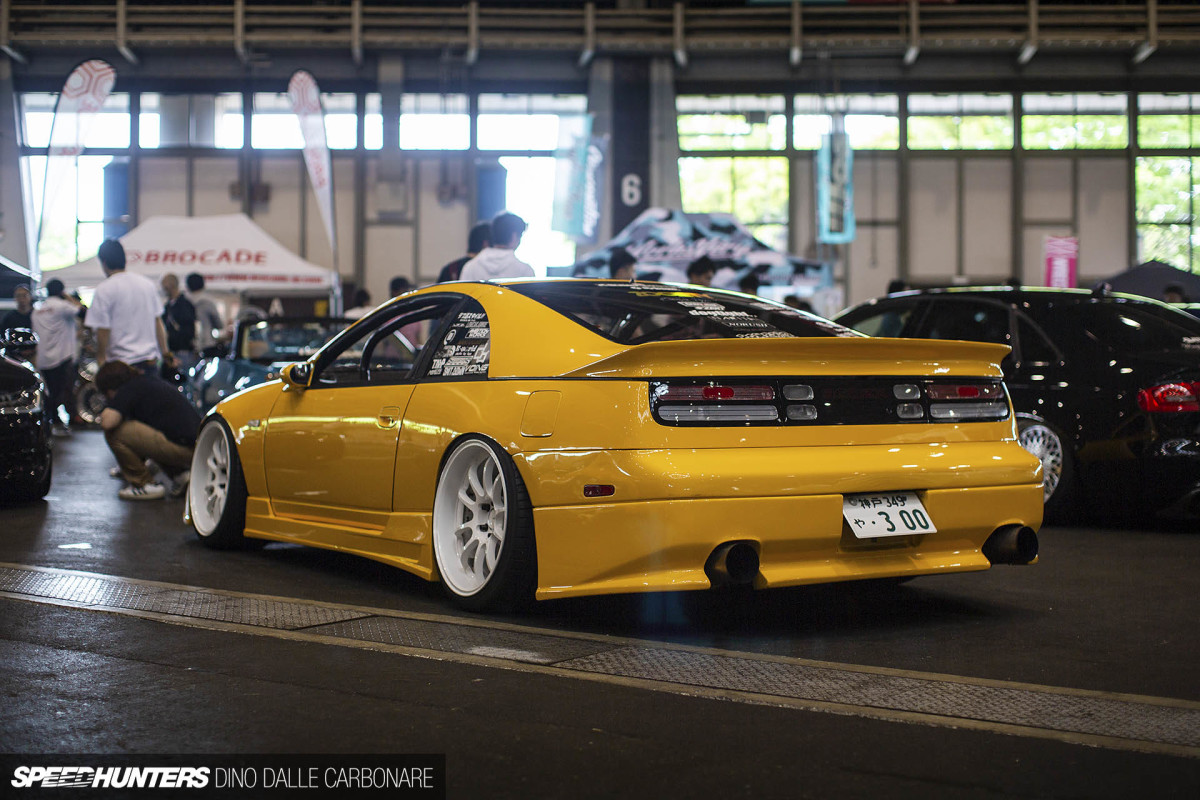 A quick pass with my fingers along the front and rear fenders revealed some seriously tight fitment, but I'm pretty sure the car would be totally usable on the street if the owner pays attention. One of the advantages of having a low car like this in Japan is the mostly smooth roads.
Fabrication Always Wins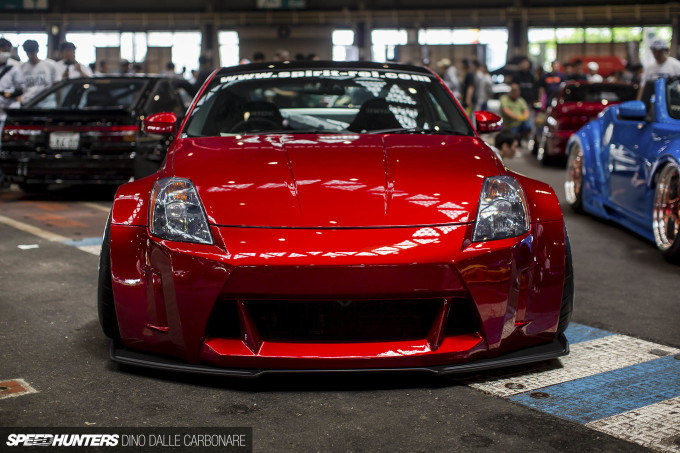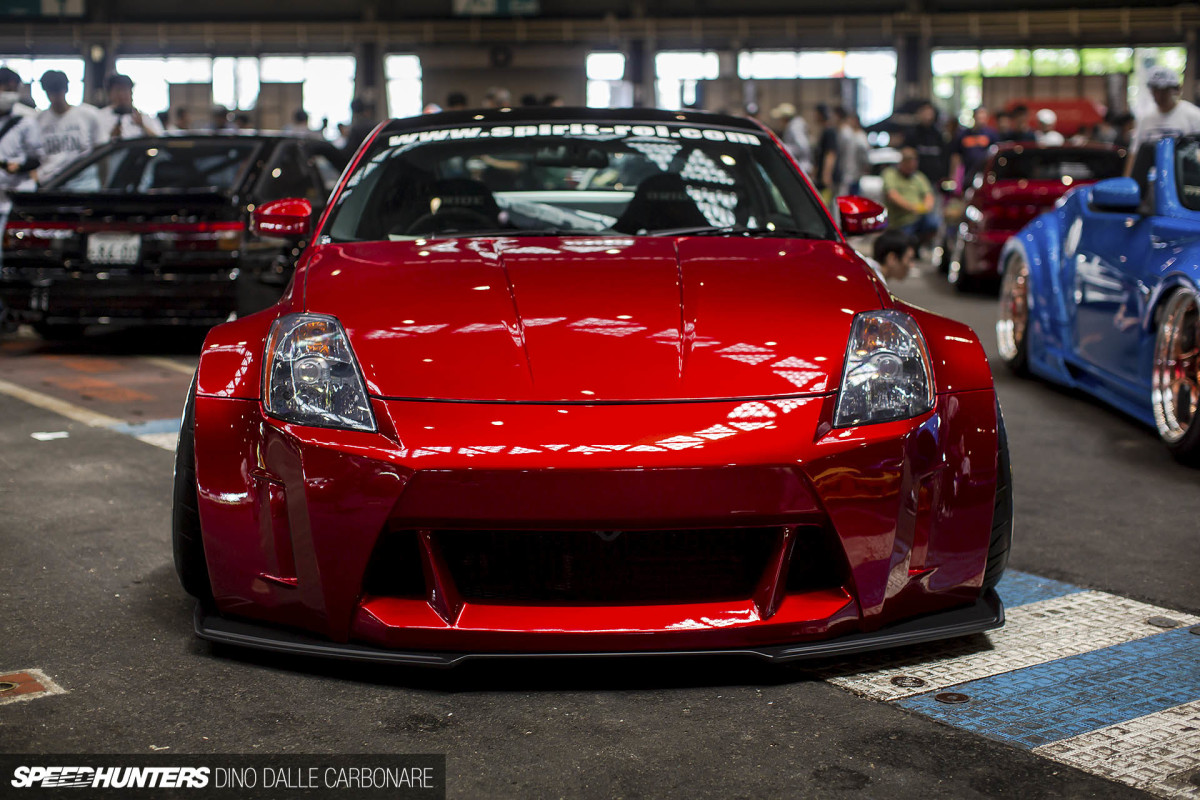 As soon as I saw the Spirit Rei banner on this candy red Z33 I had images of the 'Miyabi' S13 they built years back. These guys are some of the best automotive fabricators and body sculptors in Japan, and this 350Z-based 'Kaen' pretty much left me speechless. The name is a play on kanji, where kaen would usually mean flame but with the characters they selected it translates to glossy flower. Anyway, you get the idea…
Visually, it's a thing of beauty, widened at the front by 55mm on each side and a massive 85mm at the rear. It's all done in metal too, and the way they've incorporated and used the existing swage lines of the stock body is rather impressive. Appropriately-dished Work Meister M1 3-piece wheels ensure every millimeter of the car's newfound width is utilised for maximum effect.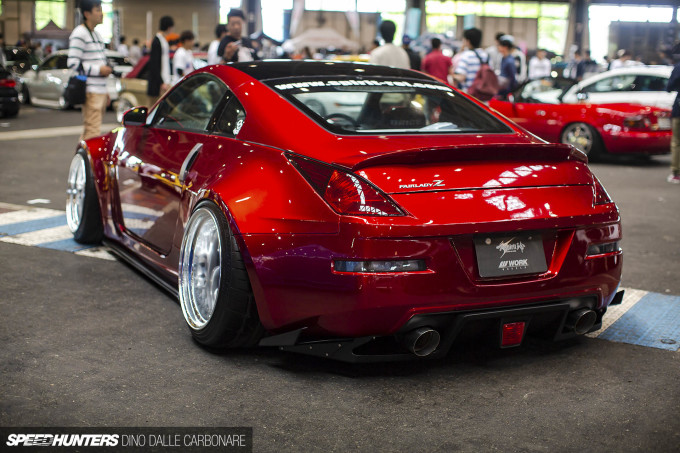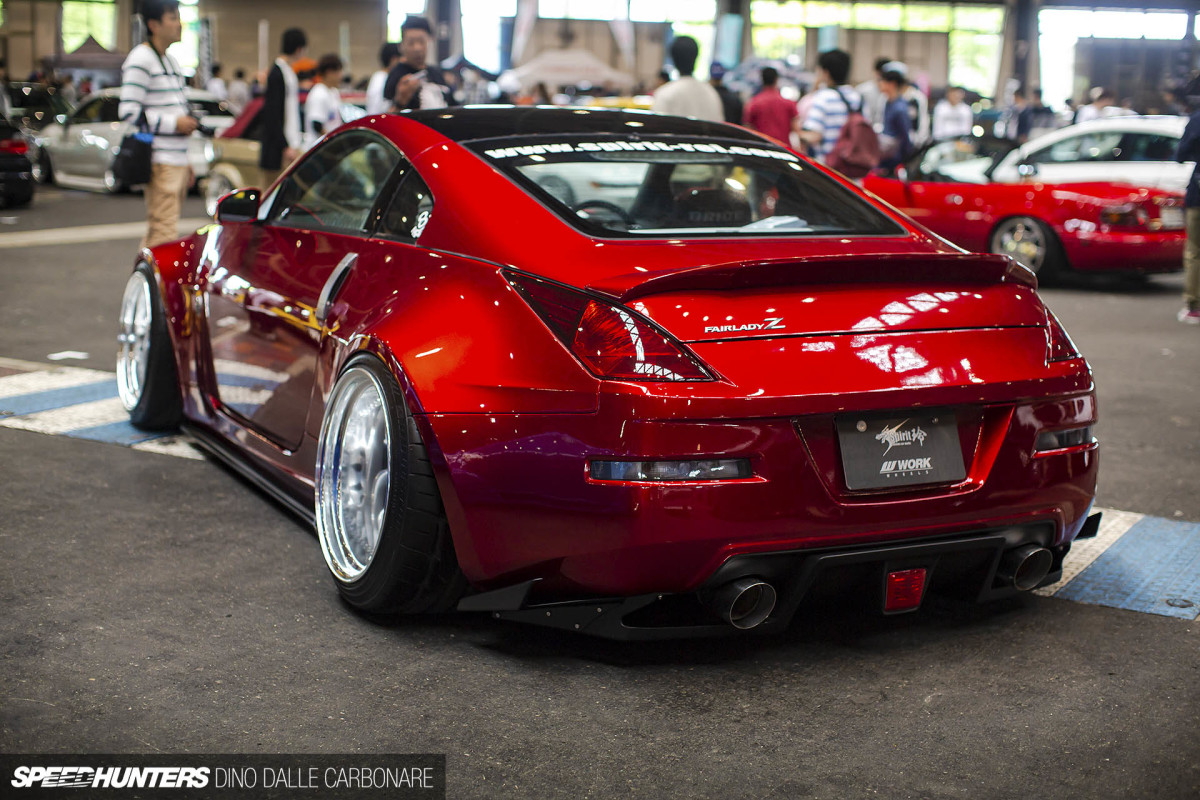 A Spirit Rei bumper, tight-fitting diffuser and a little hatch spoiler wrap up the rear. How good is this thing?!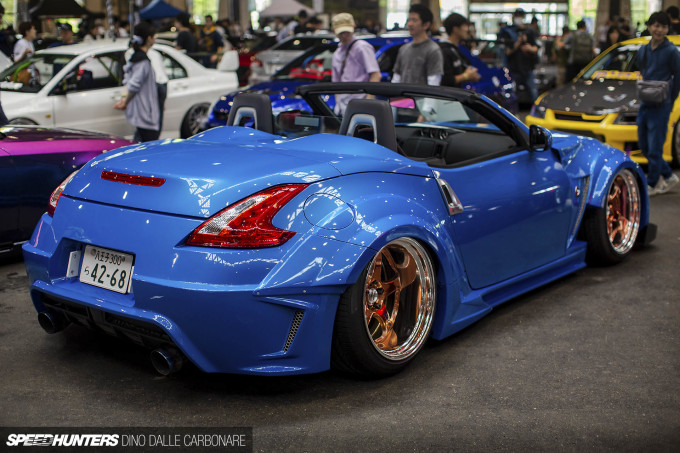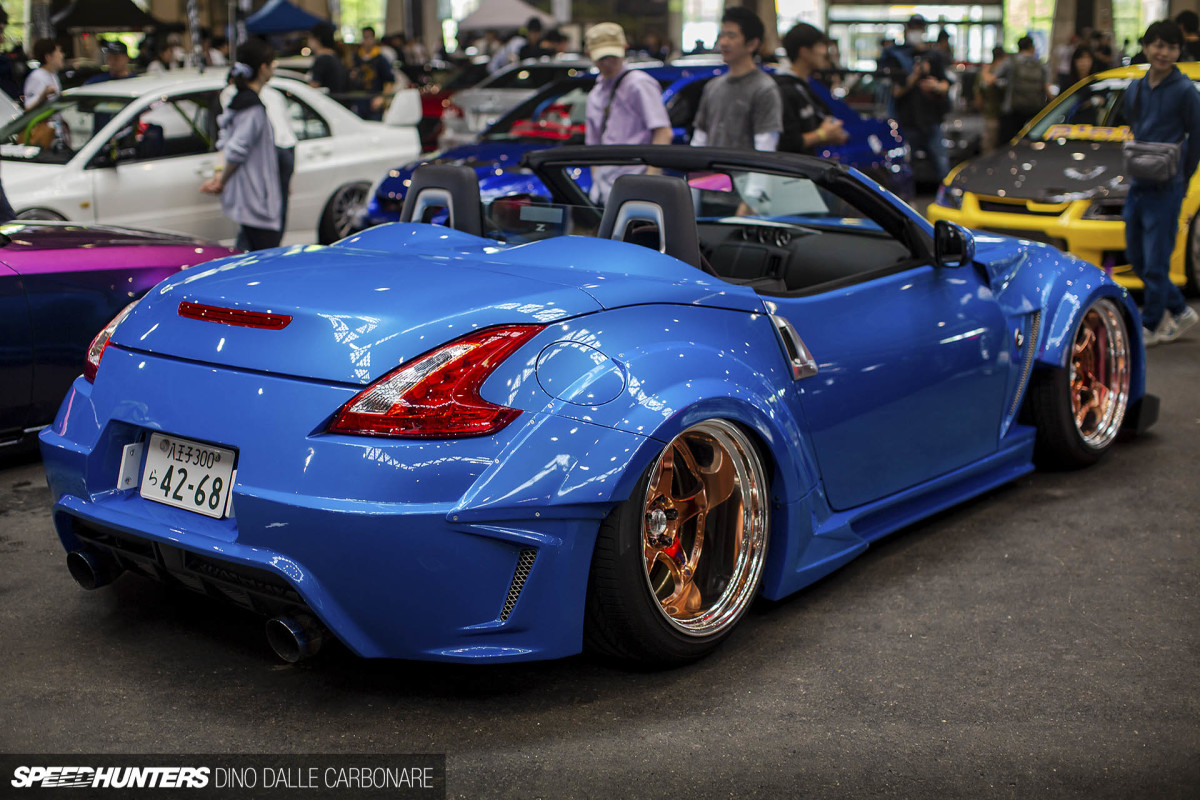 Parked right next to it was a Z34 Roadster which has done away with any finesse when it's come to the fender widening.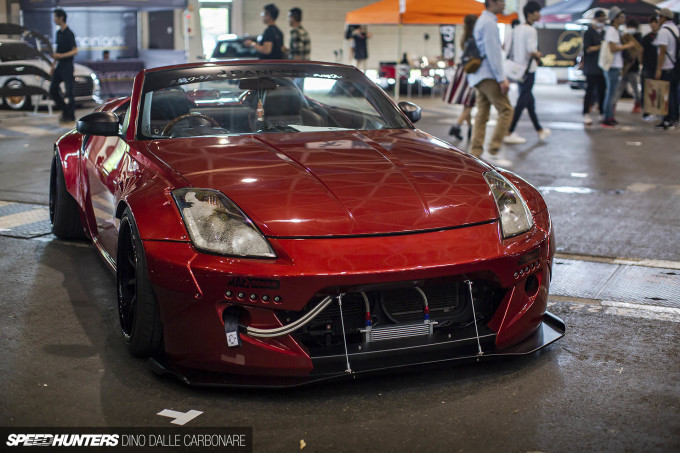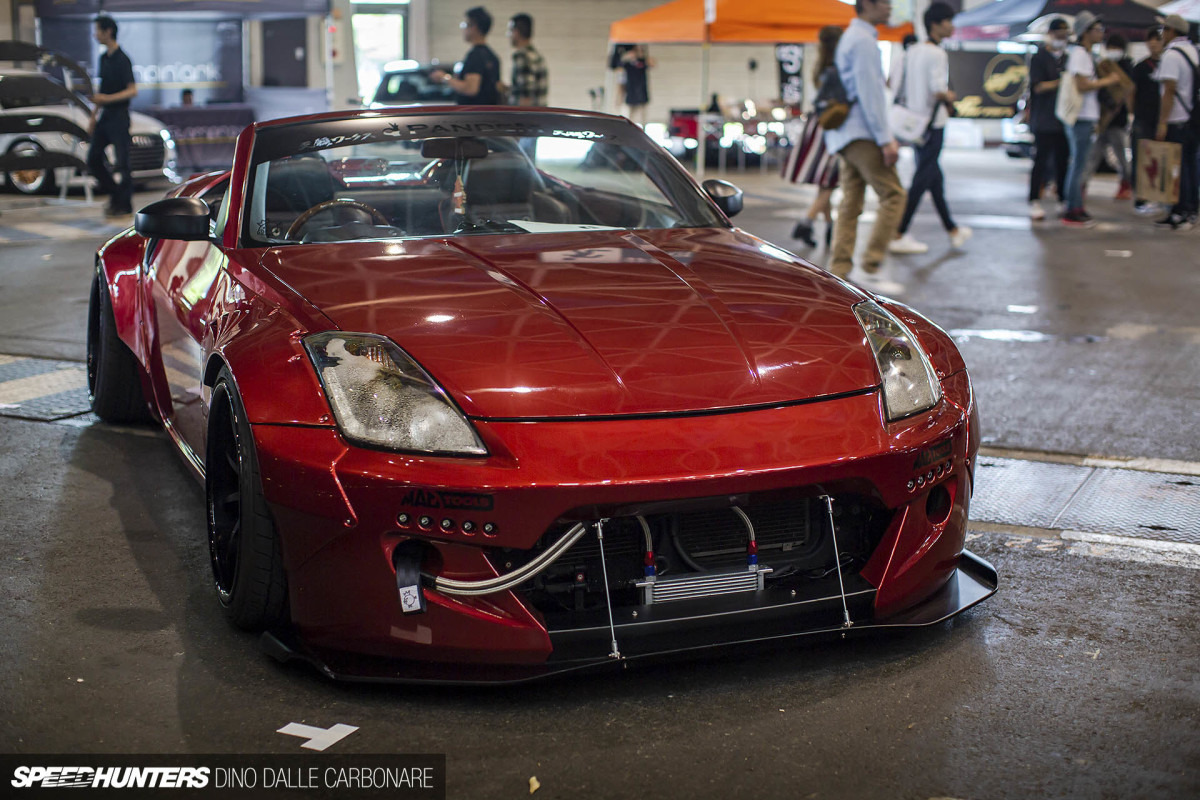 We can't possibly discuss overfenders without talking about Mr. Kei Miura and his creations that fall under the Pandem brand.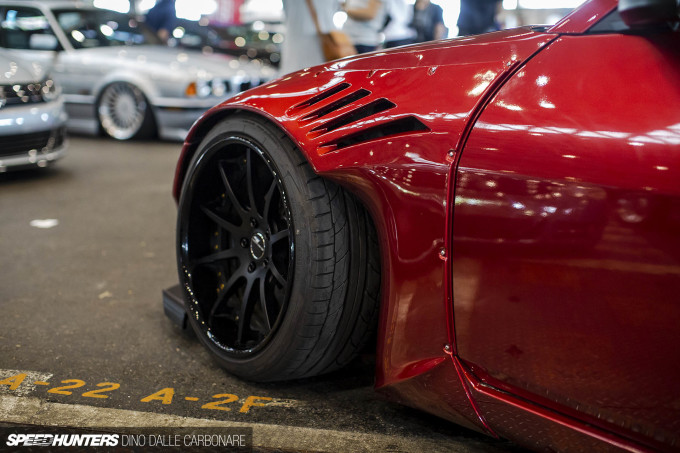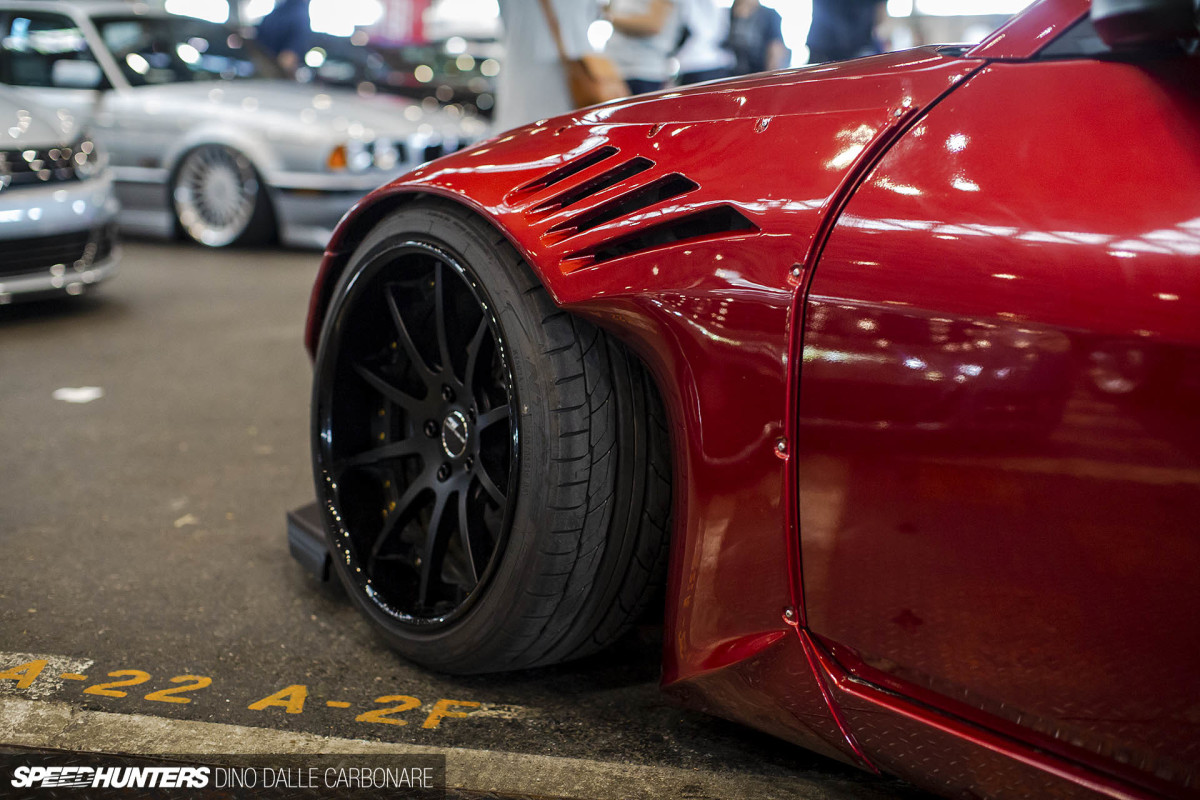 It's all about taking an angle grinder to the stock body and then bolting his conversion on top, and the result never really fails to impress. Check out these vented front fenders with Miura-san's trademark lower tuck.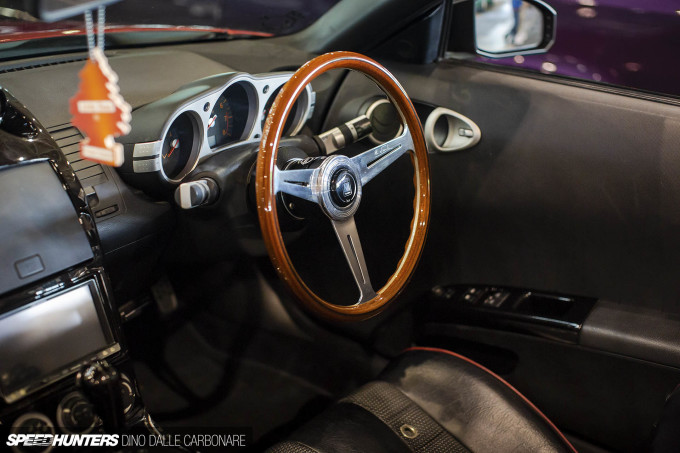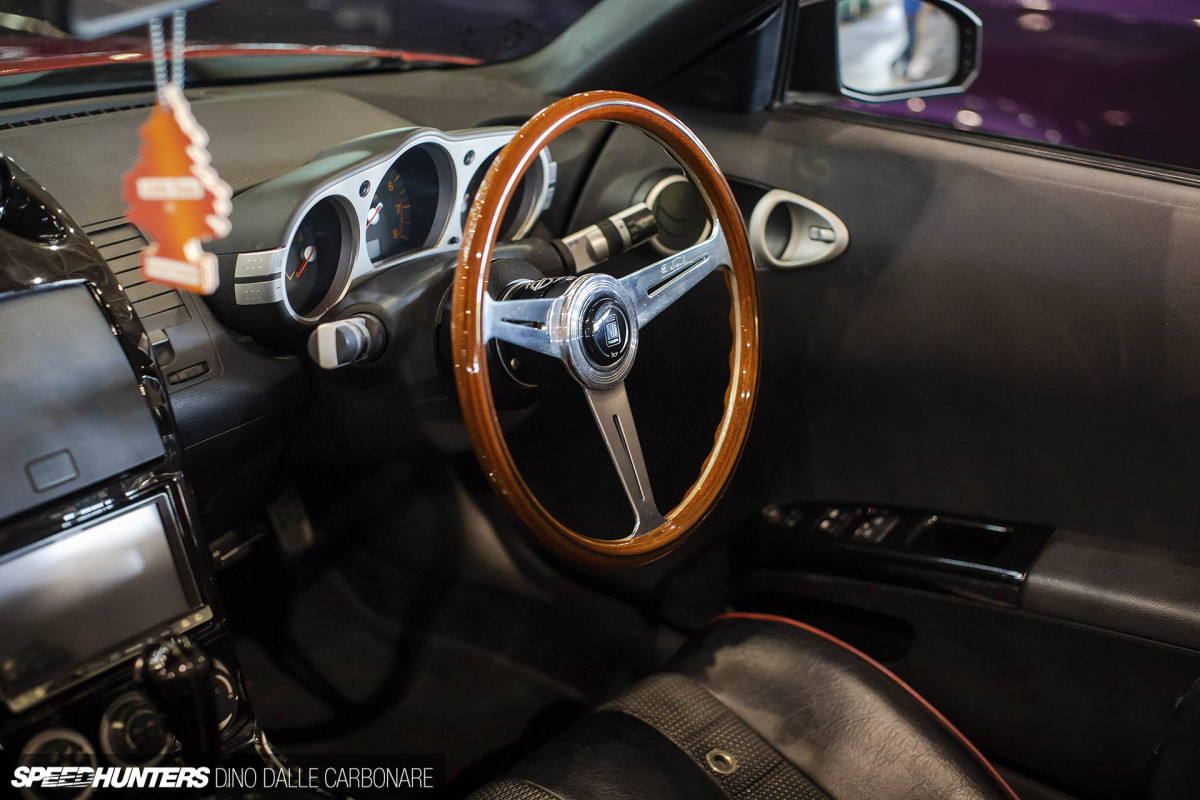 Curiously, the wooden Nardi steering rim seemed to fit, perhaps something to do with the Roadster base this creation is built upon.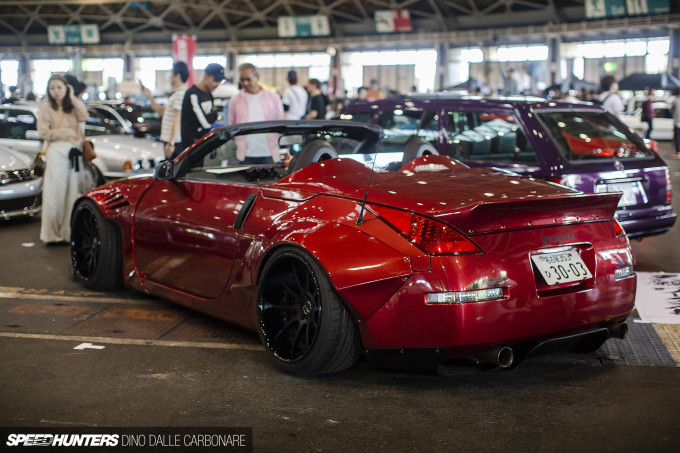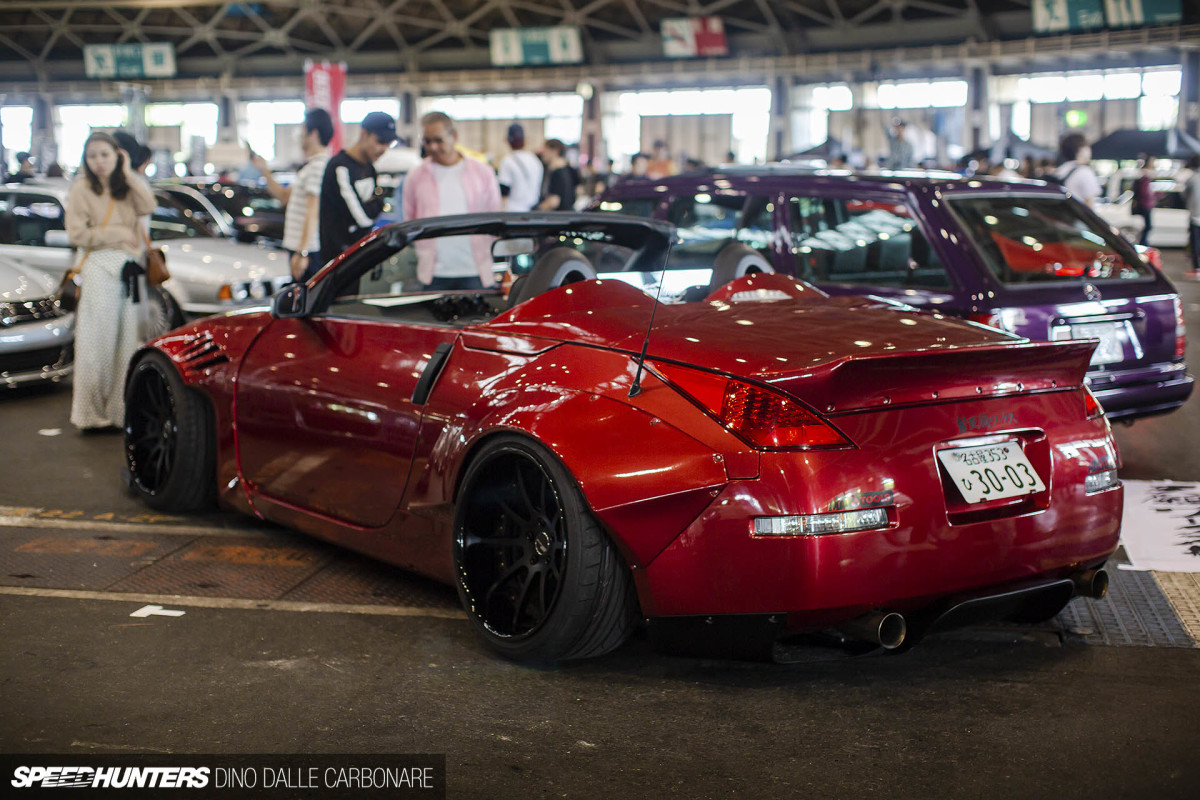 The bulbous rear end of the Z33 is one tough section to try and reshape, or at least add to in a way that your eyes are drawn away from it. I'm not sure that's totally achieved here, but it's possibly because the Roadster is harder to work with.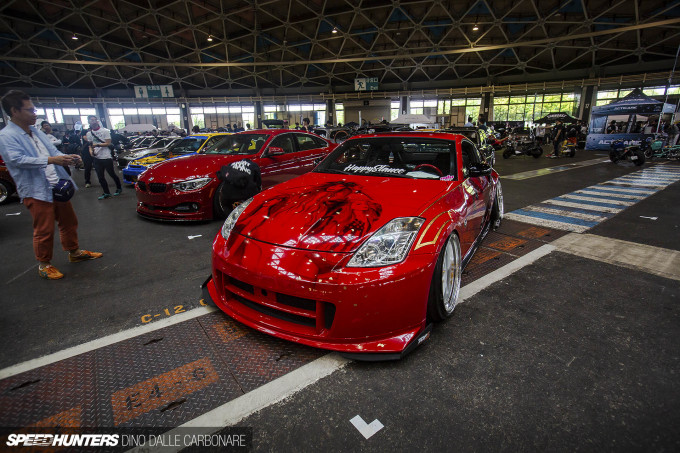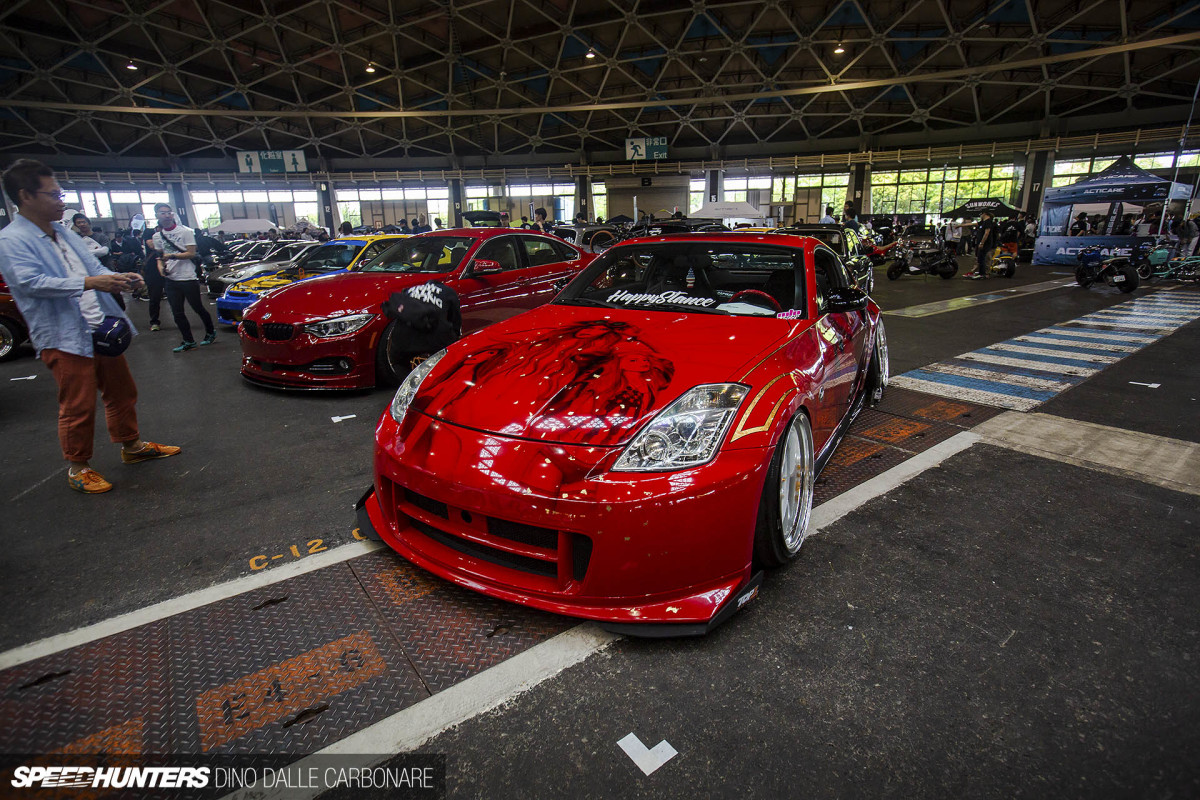 I have to admit that I did end up missing few Zs present out of this coverage, but only because I already covered them in some of my stories from last year's Wekfest. It's all about keeping it fresh.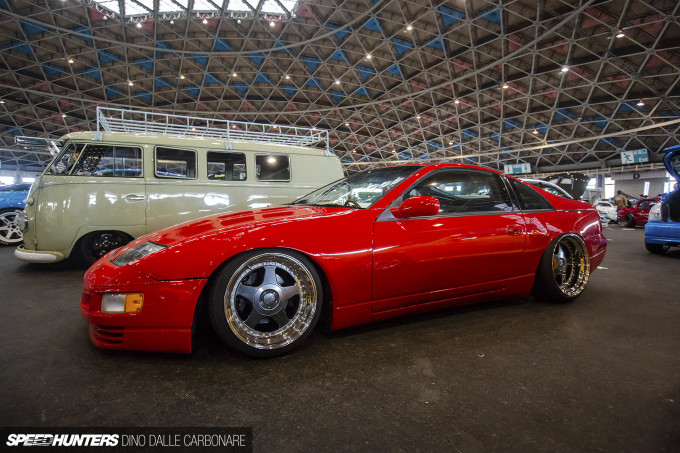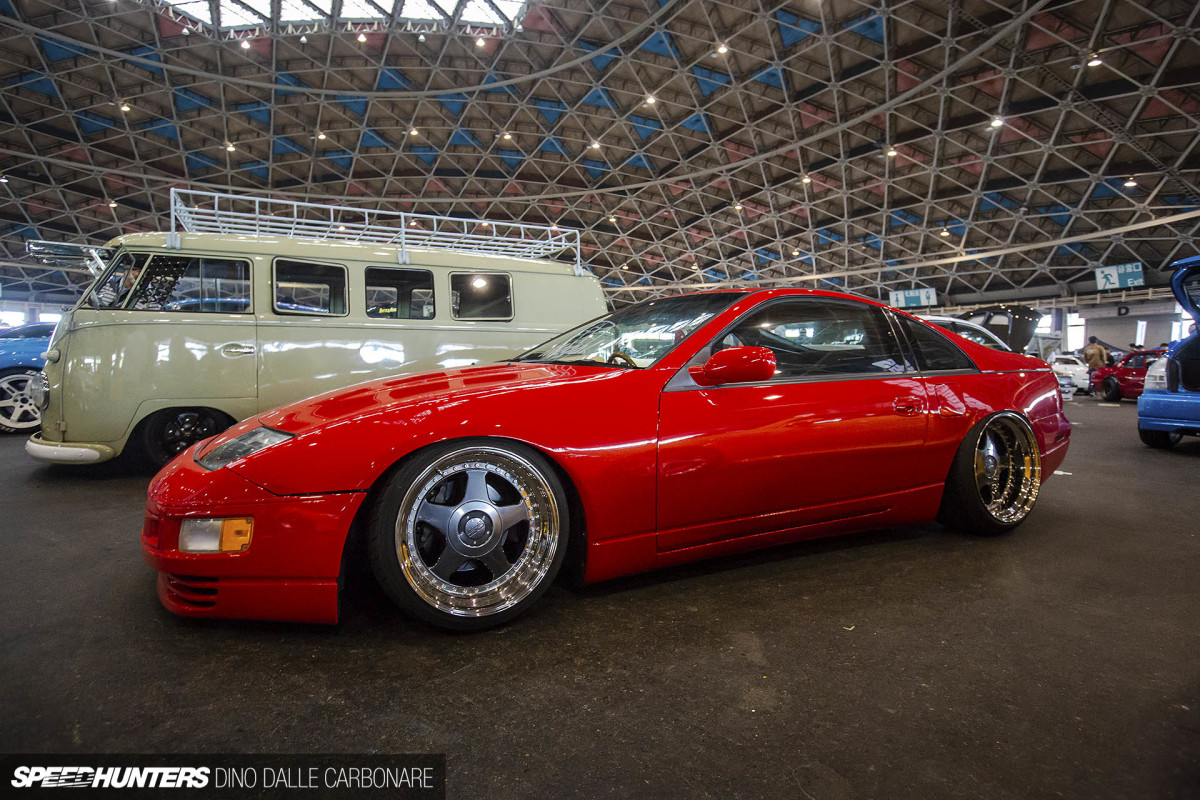 Speaking of, this Z32 on OZ Racing Futura wheels – both relics from the '80s – combined with modern day style has created something rather special.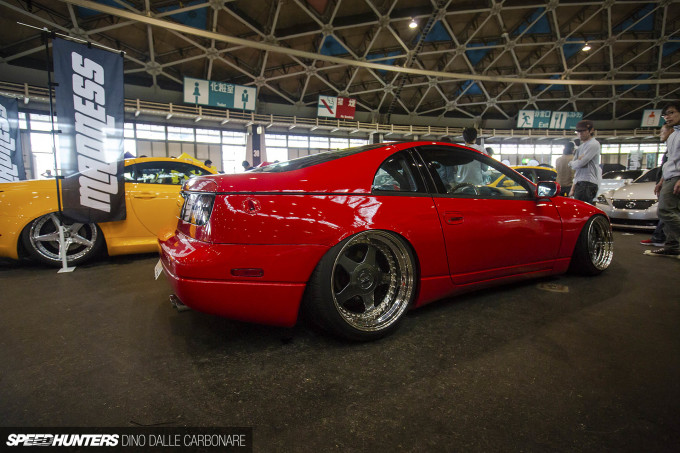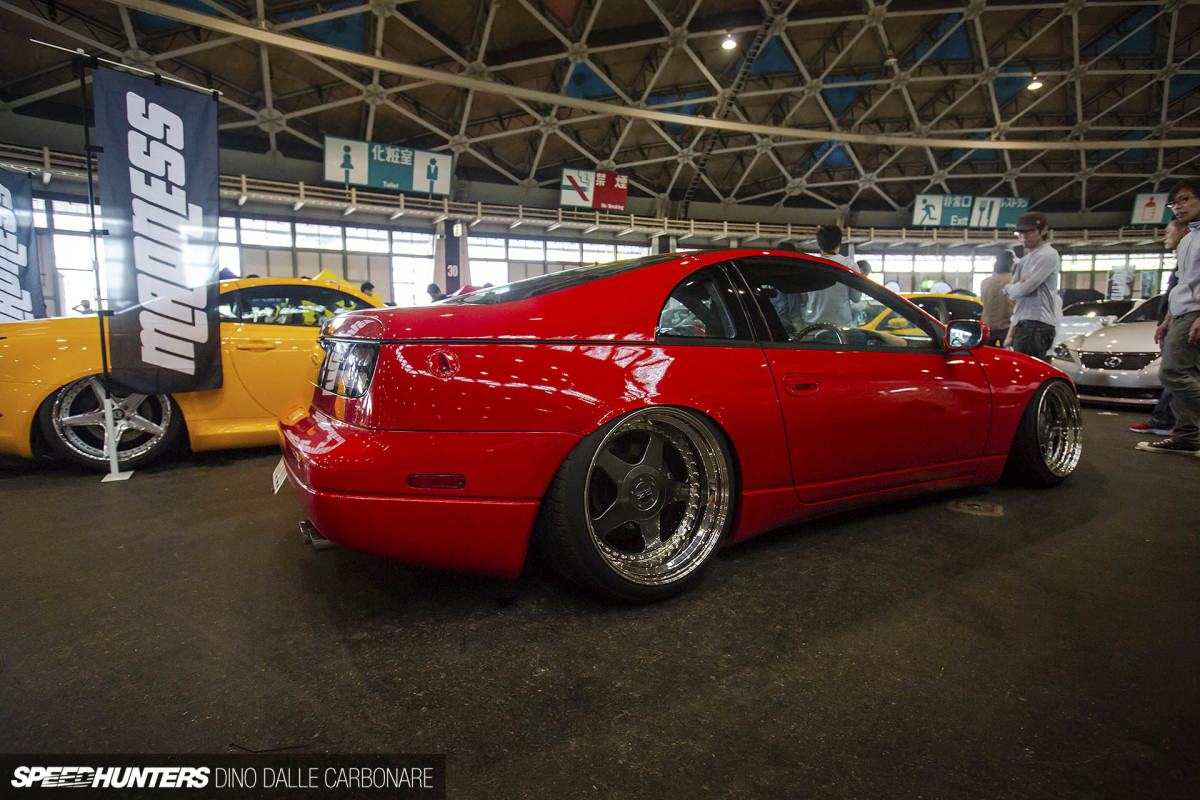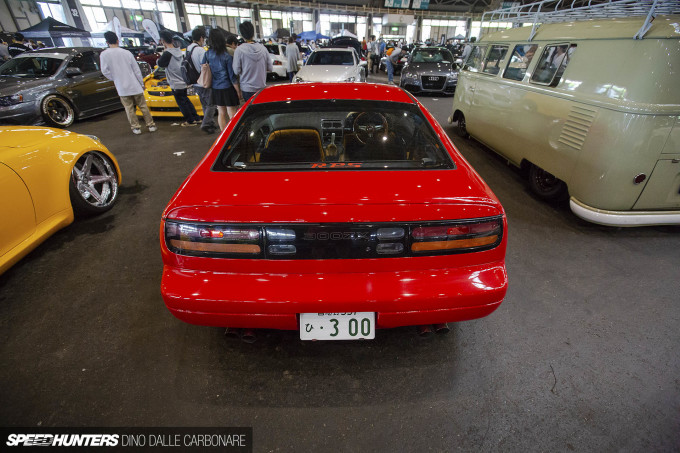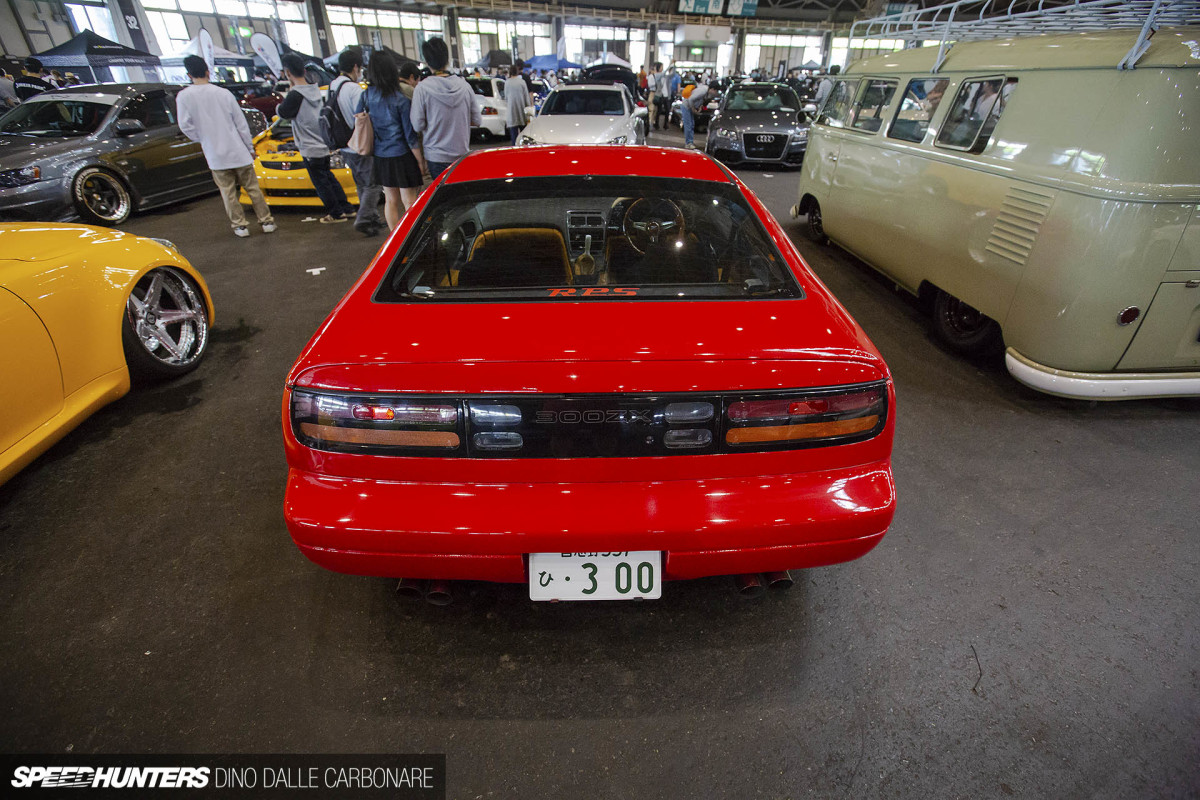 Simple and effective, just the way we like it.
Variety To Blow Your Mind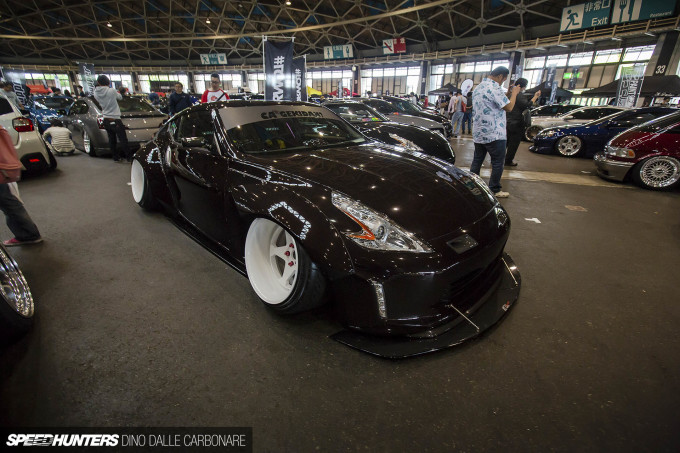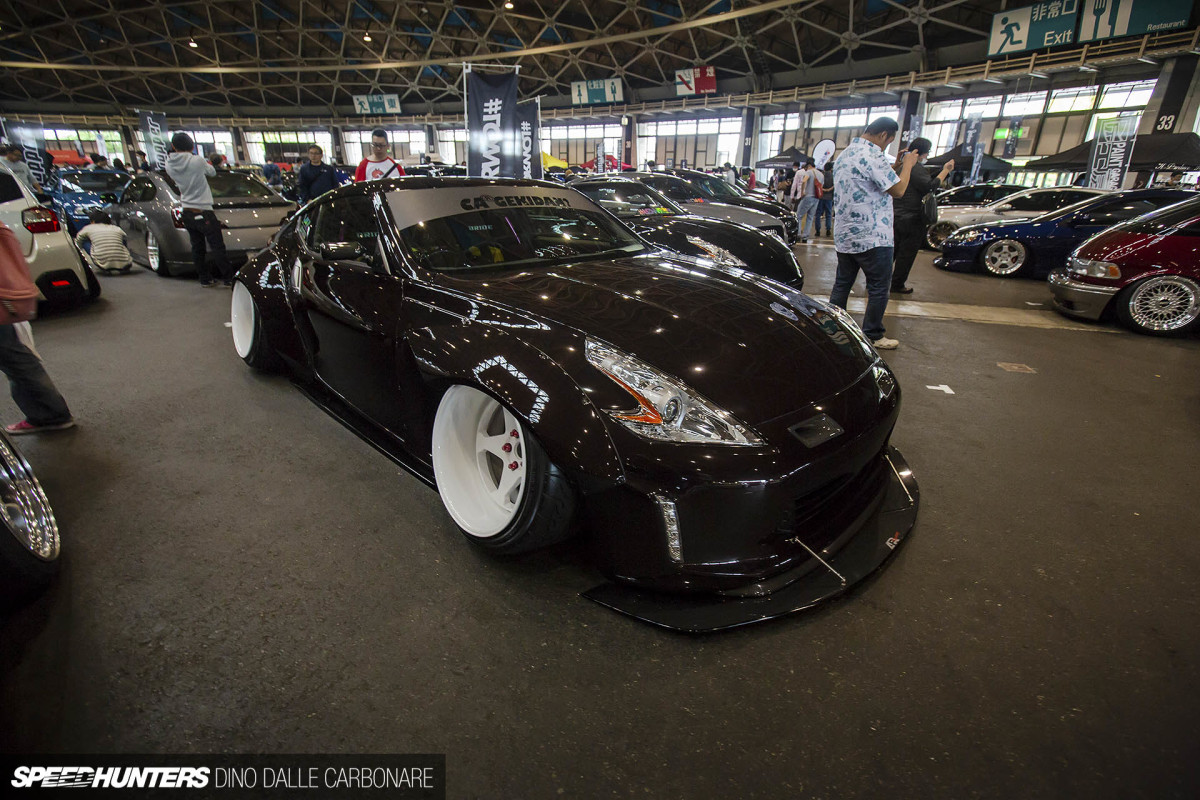 This Z34, however, is anything but simple.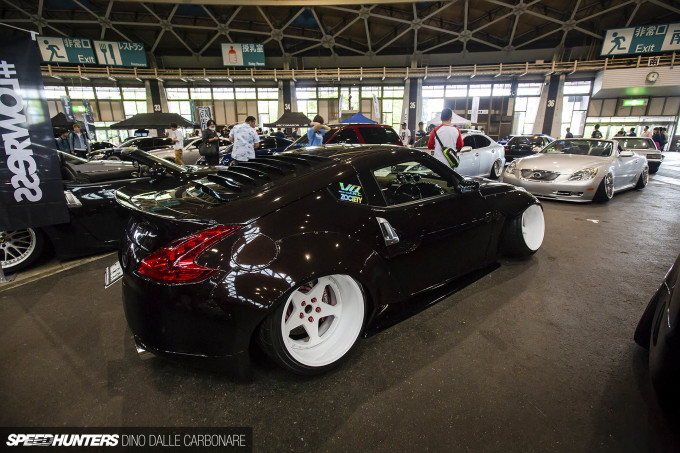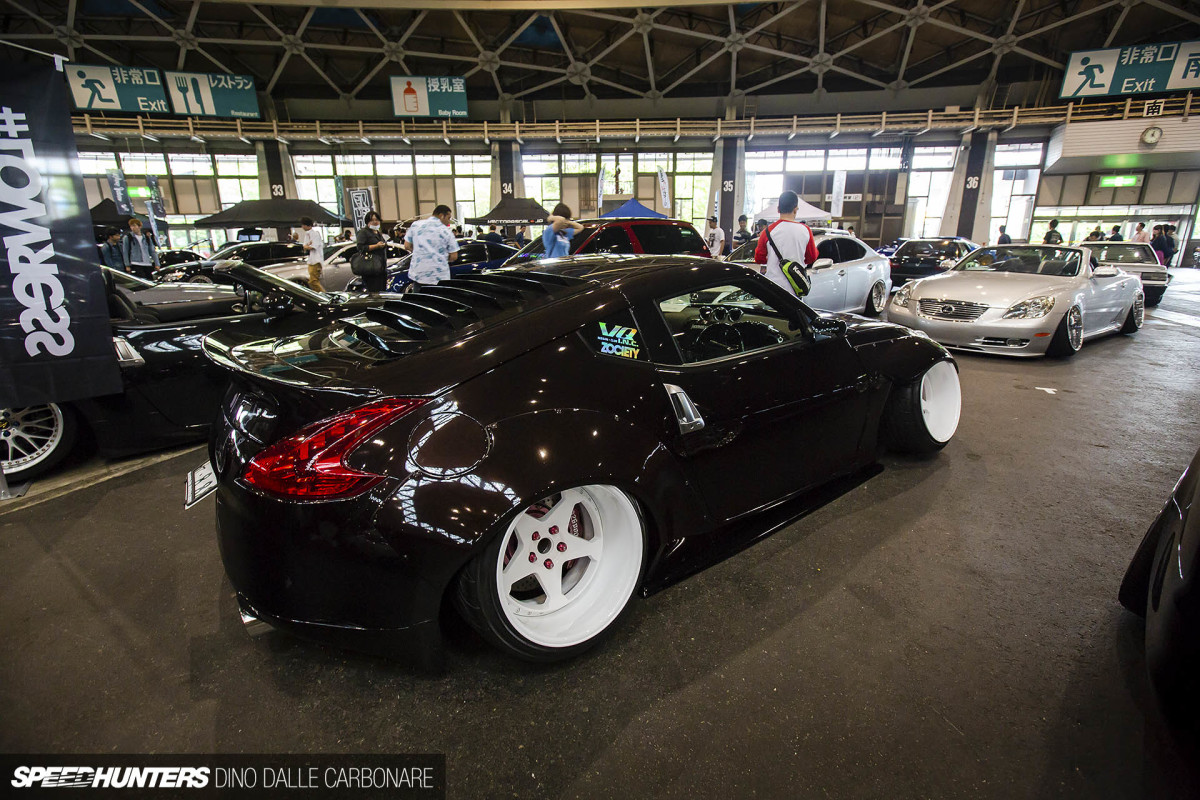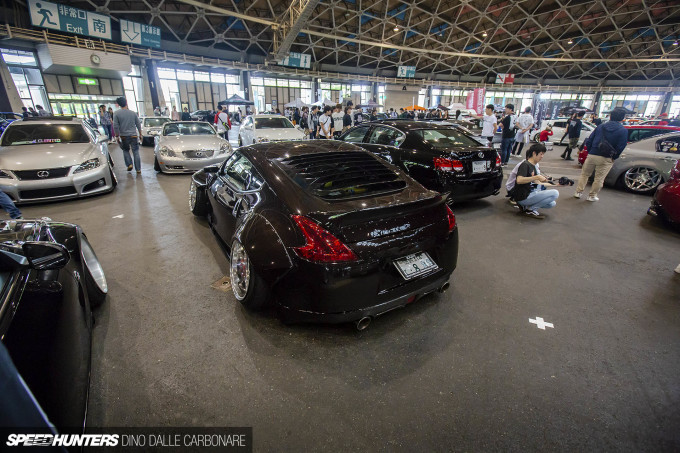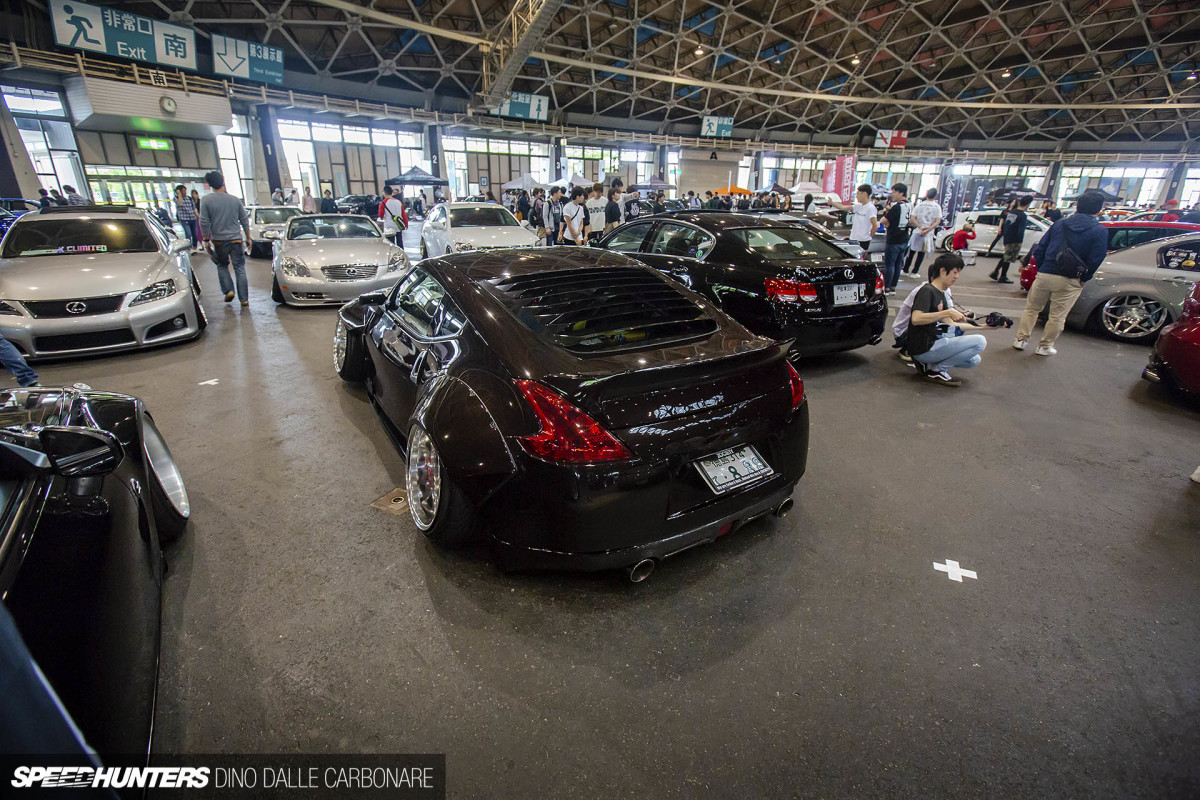 It does sit on the very extreme side of the fitment/stance/show car spectrum, but we aren't here to judge. In fact, if you try to look at every car with a open mind you quickly find there's a lot to learn and respect. So while the execution of the fenders does nothing for me, I quite like the louvered rear hatch, and the trunk spoiler is cool too.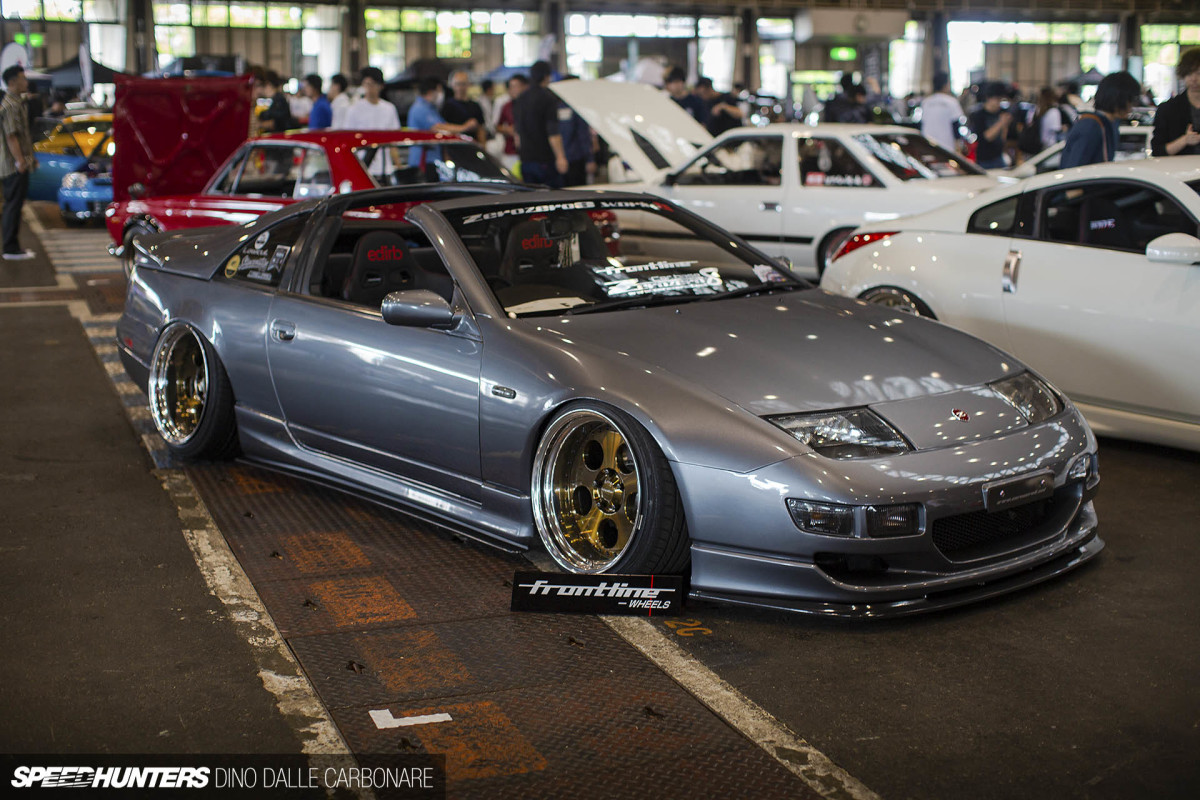 If you can't get enough of Z32s, I'm sure you'll really appreciate this Carbase Zerozero8-built T-top, slammed on Frontline telephone-dial wheels. I wonder if our younger readers even know what that reference means?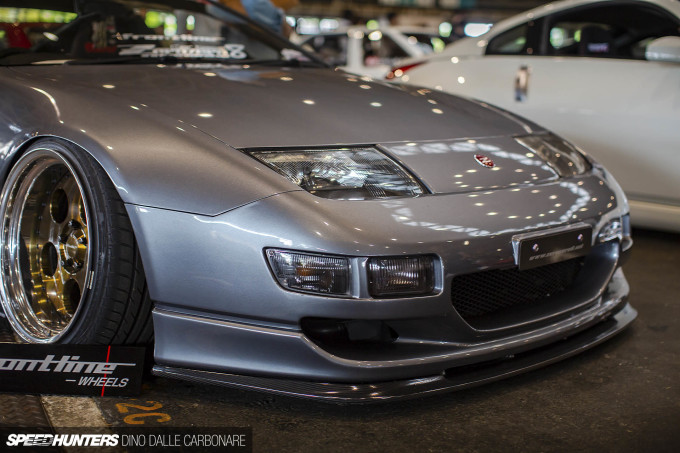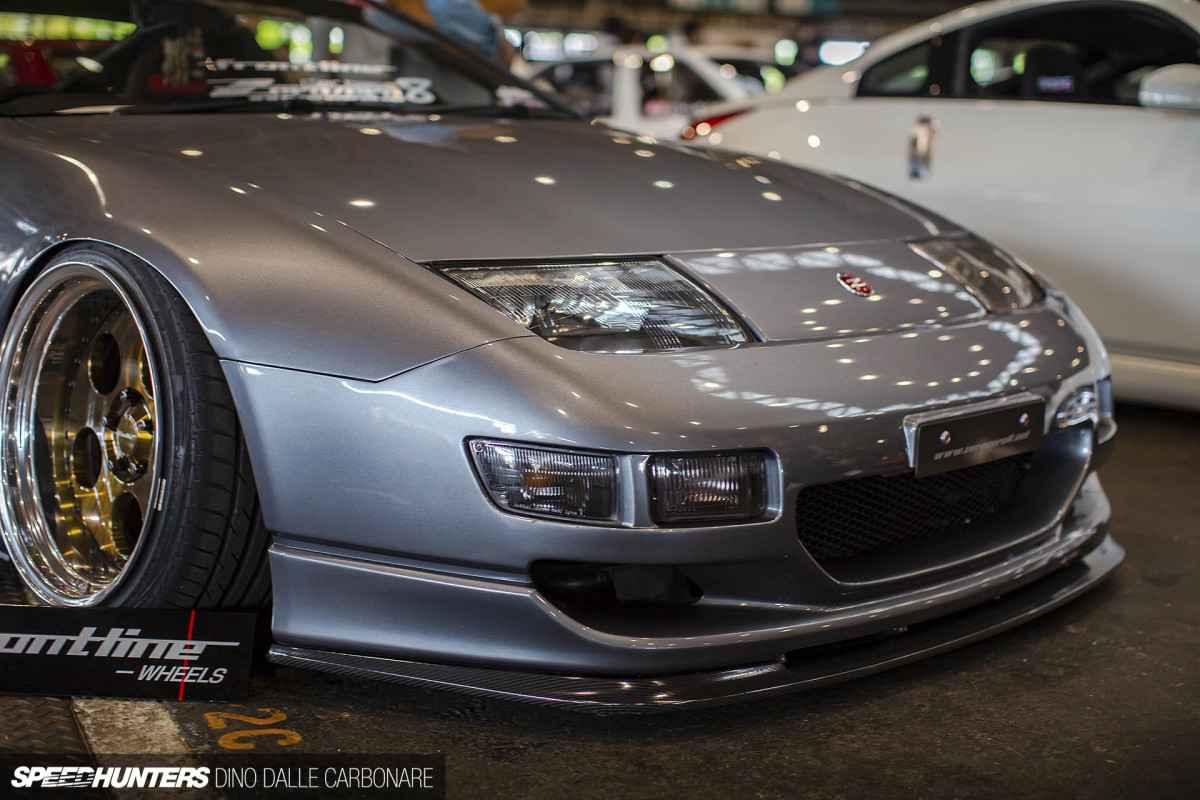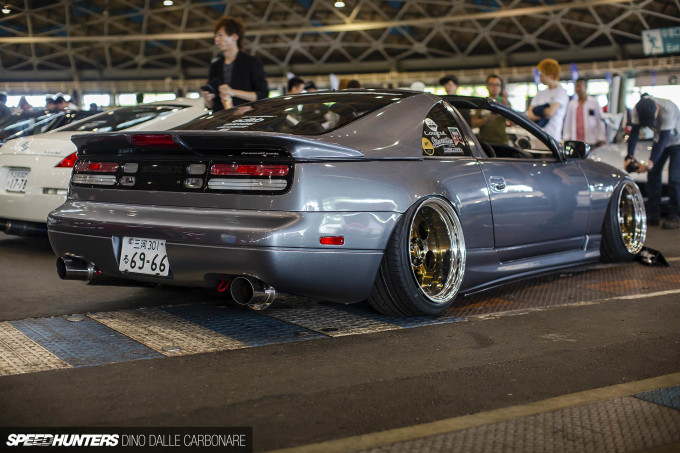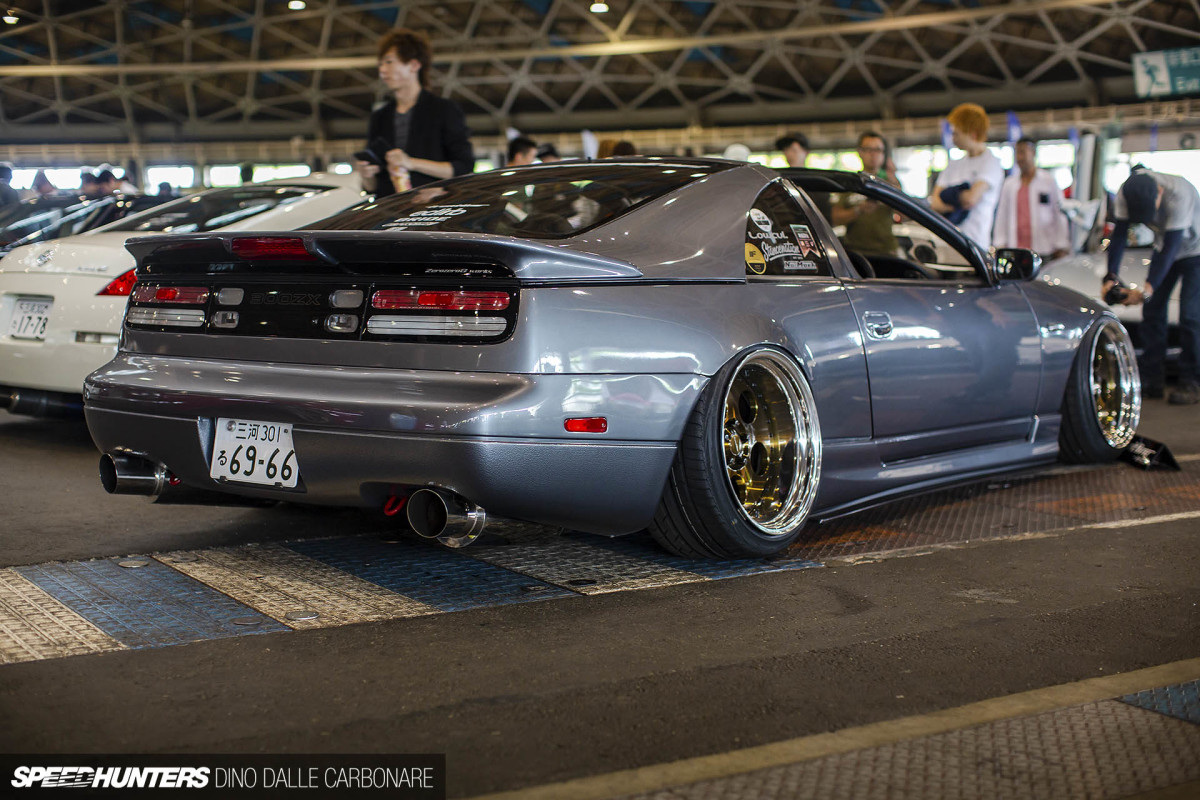 Both front and rear fenders have been pumped out to swallow up the wide rims, and the final result is nothing short of glorious.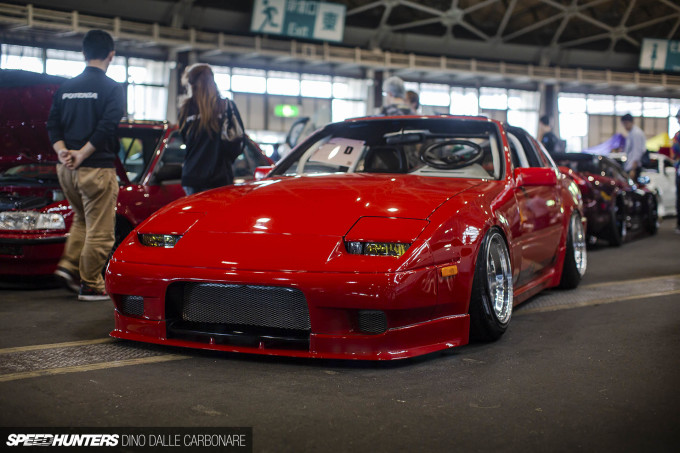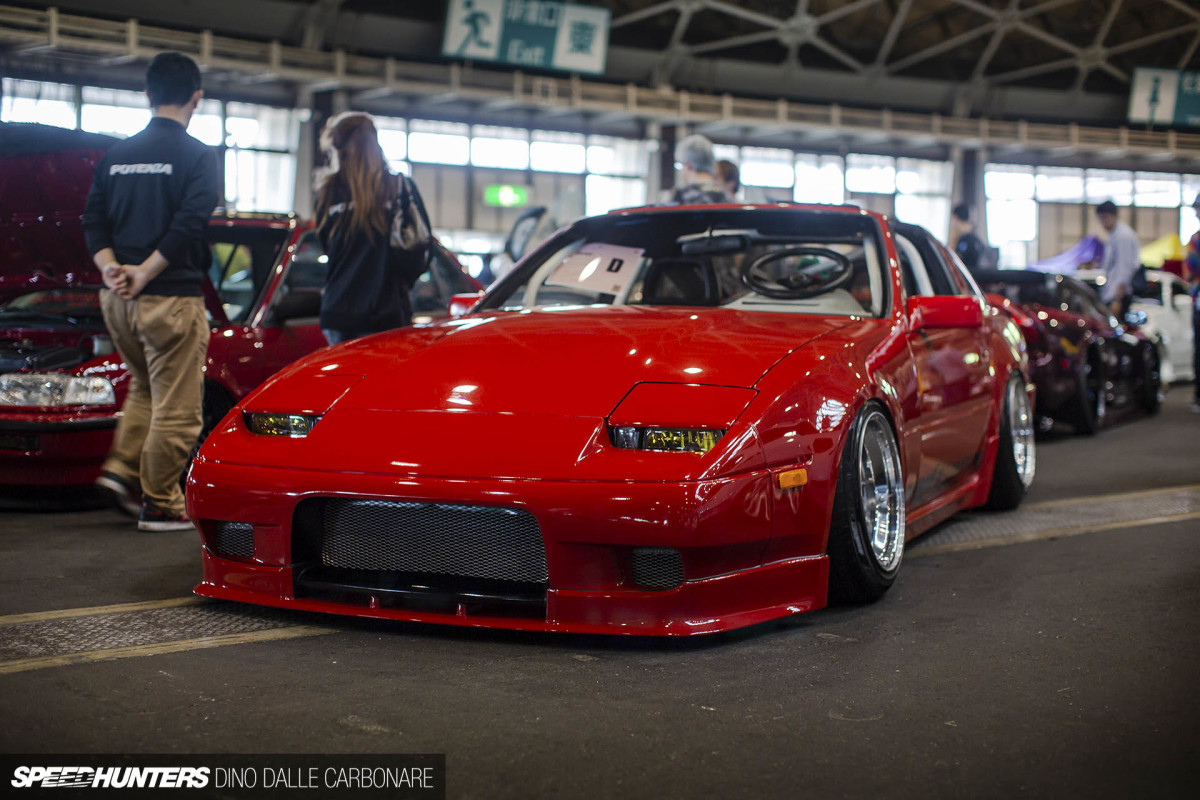 We saw this USDM Z31 last year, but I couldn't possibly omit it from this post as it allows me to nail the entire S30, Z31, Z32, Z33 and Z34 line-up. Plus, it's totally sick!
I'm glad I spotted these two Z33s towards the end of the show as they reminded me just how much I like the look of these cars when they're wearing a Nismo front bumper.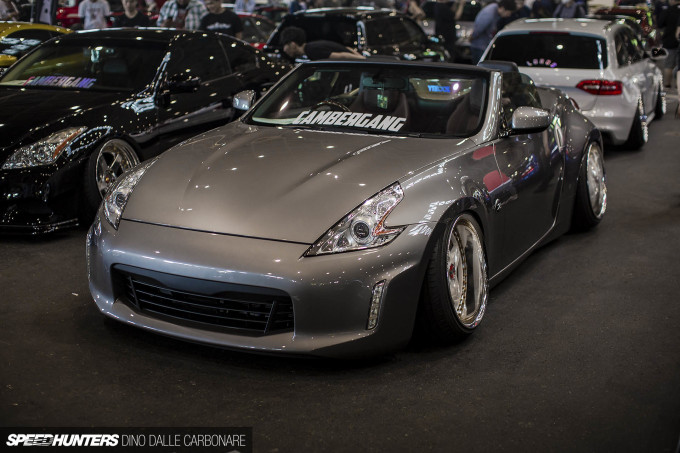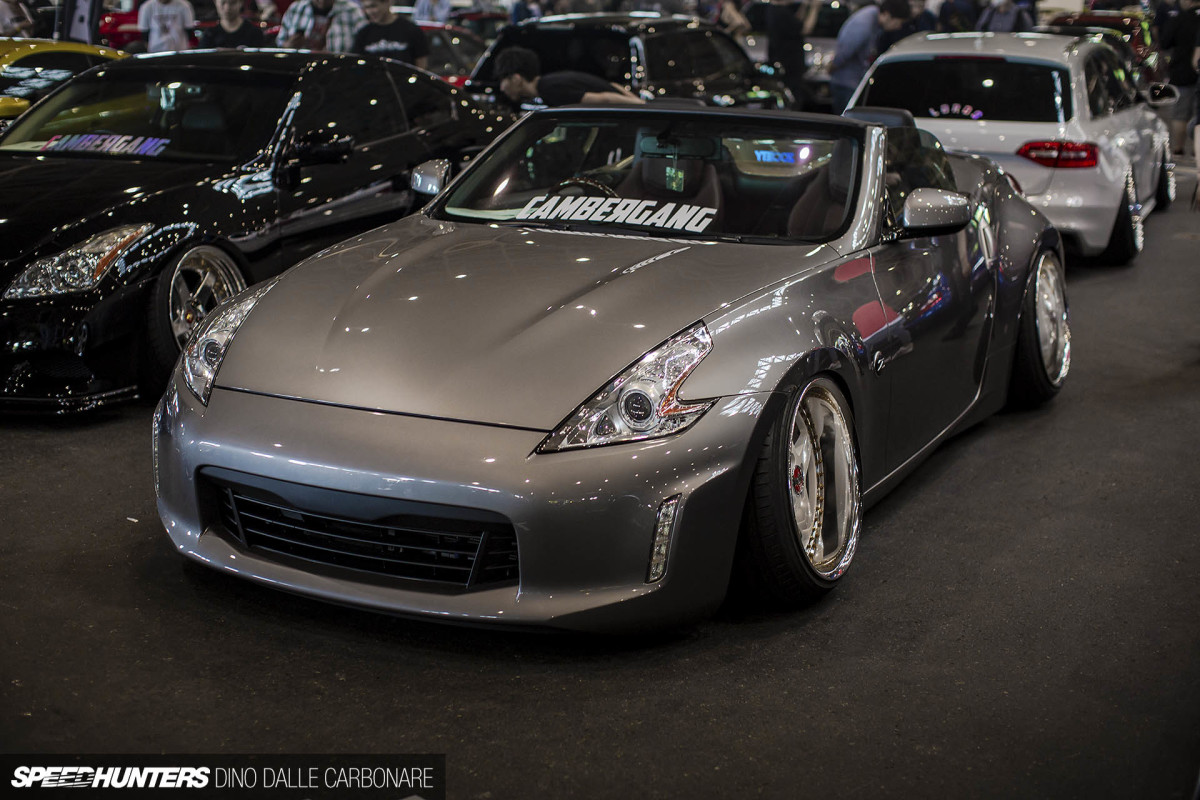 Here's another approach: stock body, massive drop and wheels wide enough to fill it all up properly.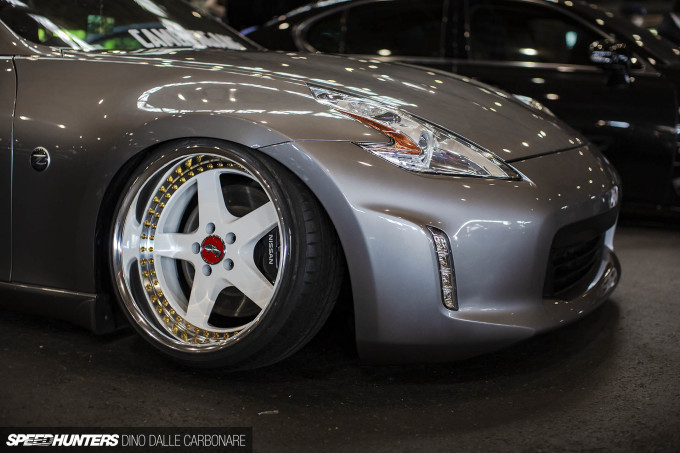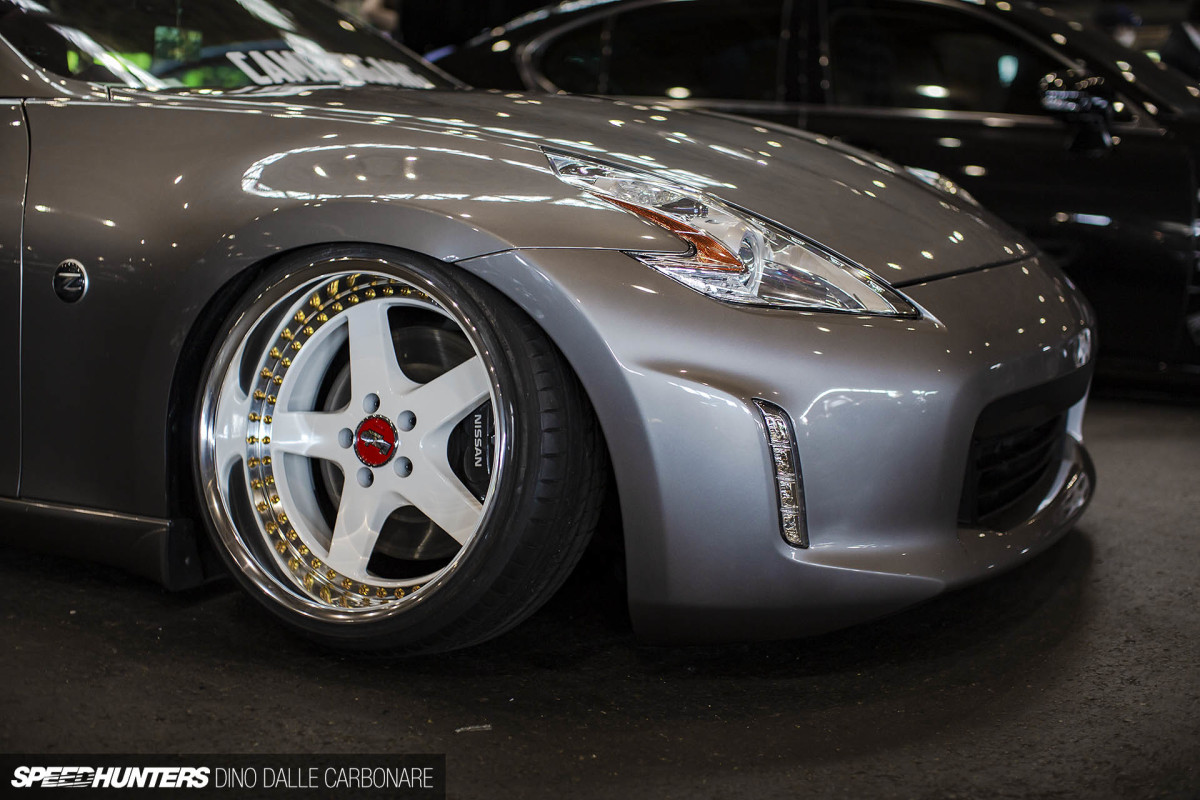 It certainly gets the job done and works rather well on the Z34.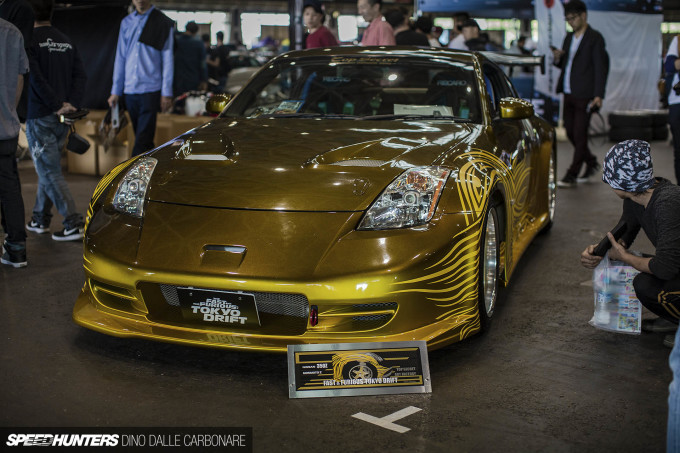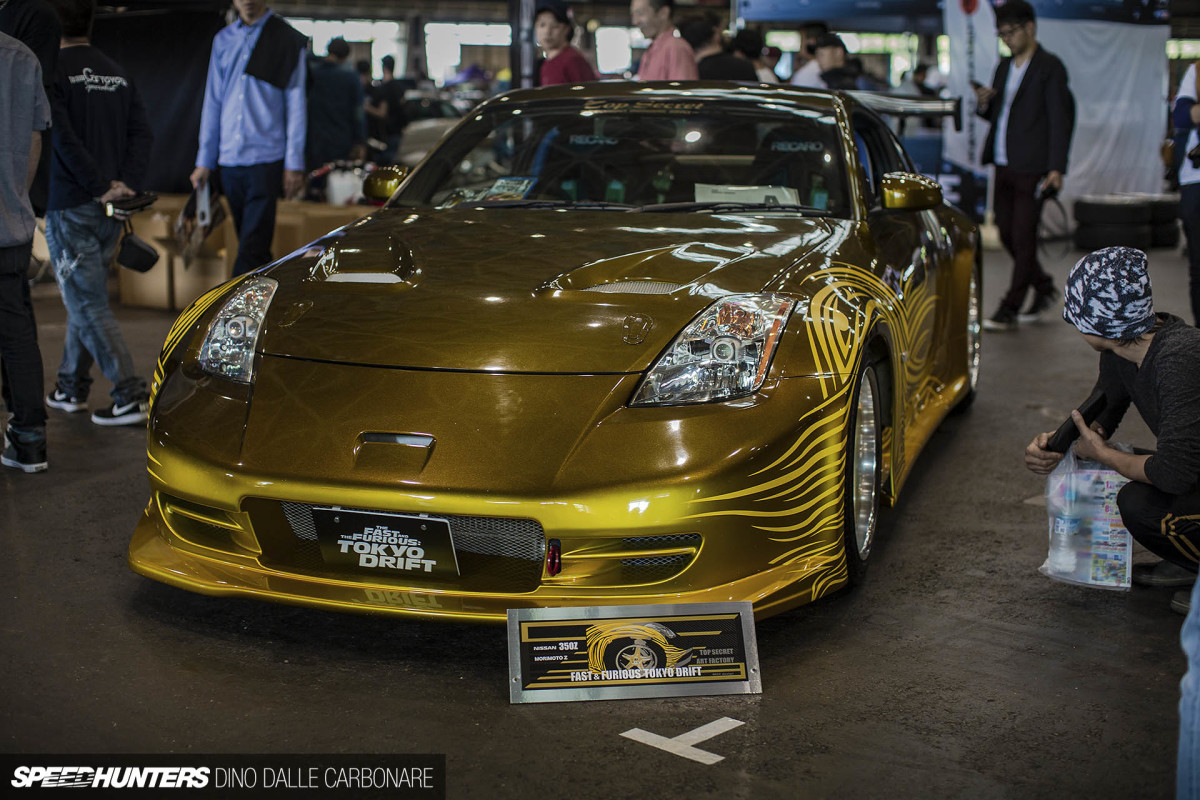 And then there's this – the Hollywood interpretation of what a Fairlady Z should be. The Top Secret aero almost disappears beneath the movie-spec paint and graphics.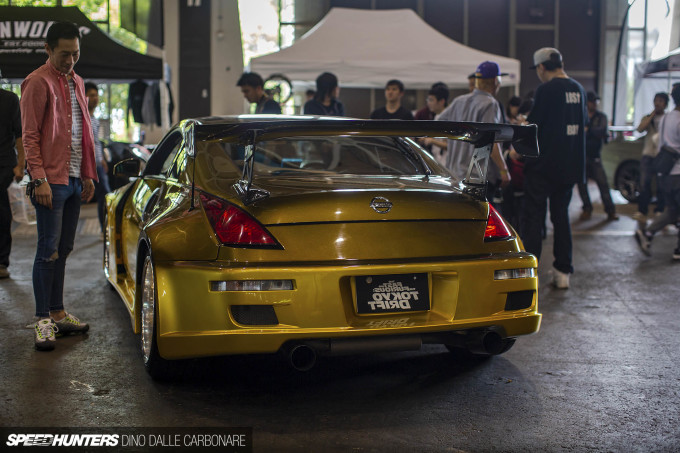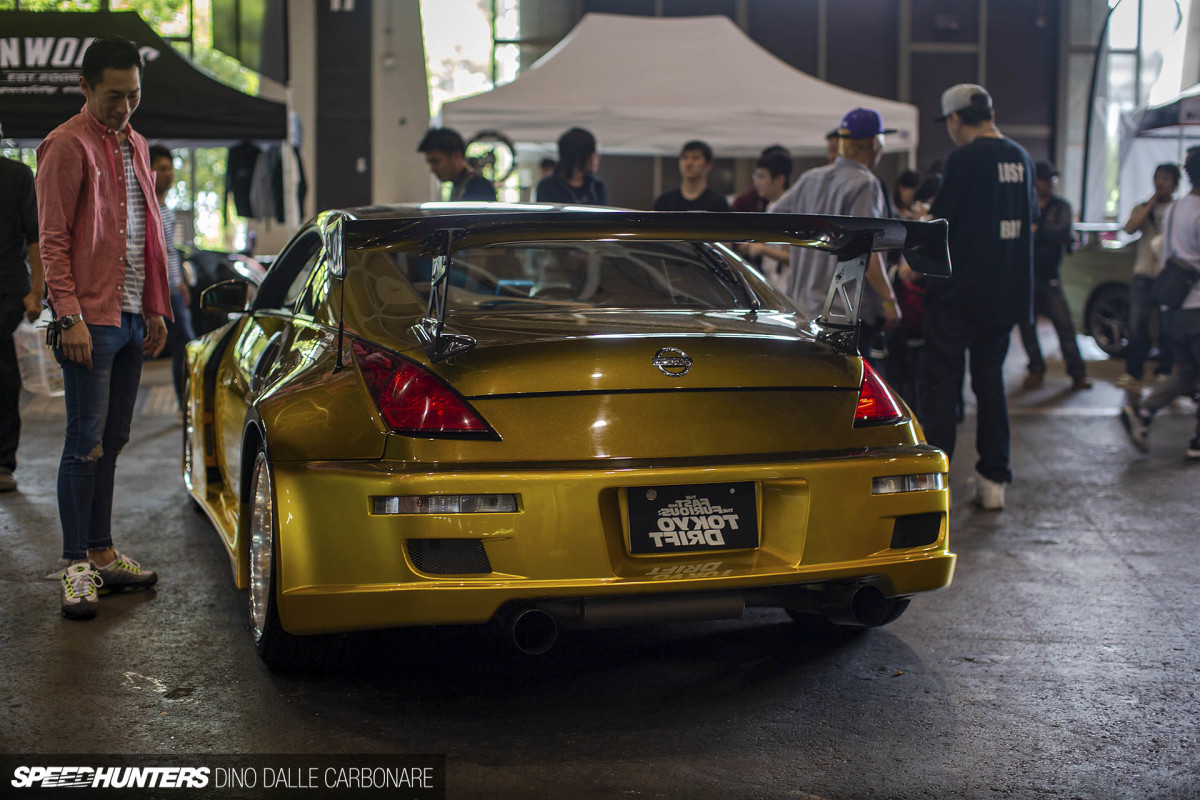 Given what we've seen from Wekfest Japan 2018 so far, I think we need to move on to some European metal before we wrap our coverage up.
Make sure you don't miss what's coming up next…
Dino Dalle Carbonare
Instagram: speedhunters_dino
dino@speedhunters.com