Walking into Meguiar's MotorEx last weekend, I was immediately surrounded by Commodores, Toranas and Falcons – just as you'd expect at any Australian custom car show. But the first vehicle that caught my eye was a MkI Ford Escort.
With its retina-searing lime green paintwork and huge blower sitting high above the engine bay, I needed to take a closer look.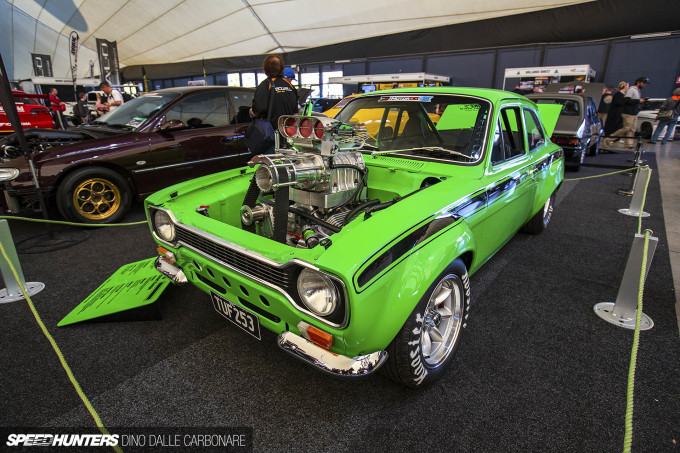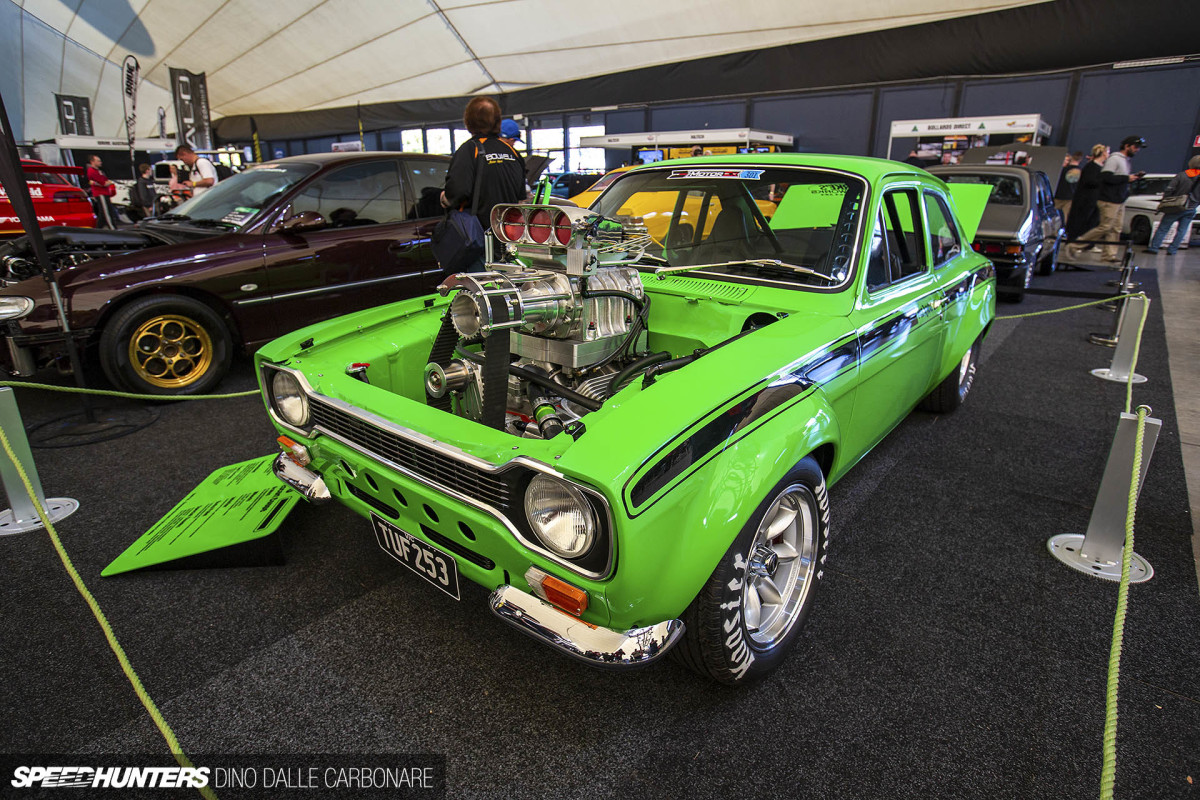 Growing up in the UK back in the late '80s and early '90s, I saw my fair share of first generation Ford Escorts. Given their rally and circuit race heritage, it's those motorsport codes that I normally associate the model with, so seeing an Escort built up for drag racing duty was refreshingly different. As refreshing as the color maybe.
Just in case I needed another reminder that I was in Australia, that's a Holden 253ci (4.1-liter) V8 up front, with a 4/71 GM blower providing the added boost.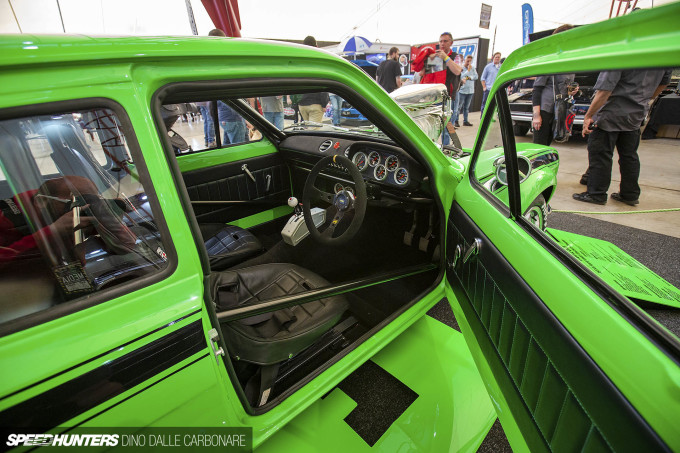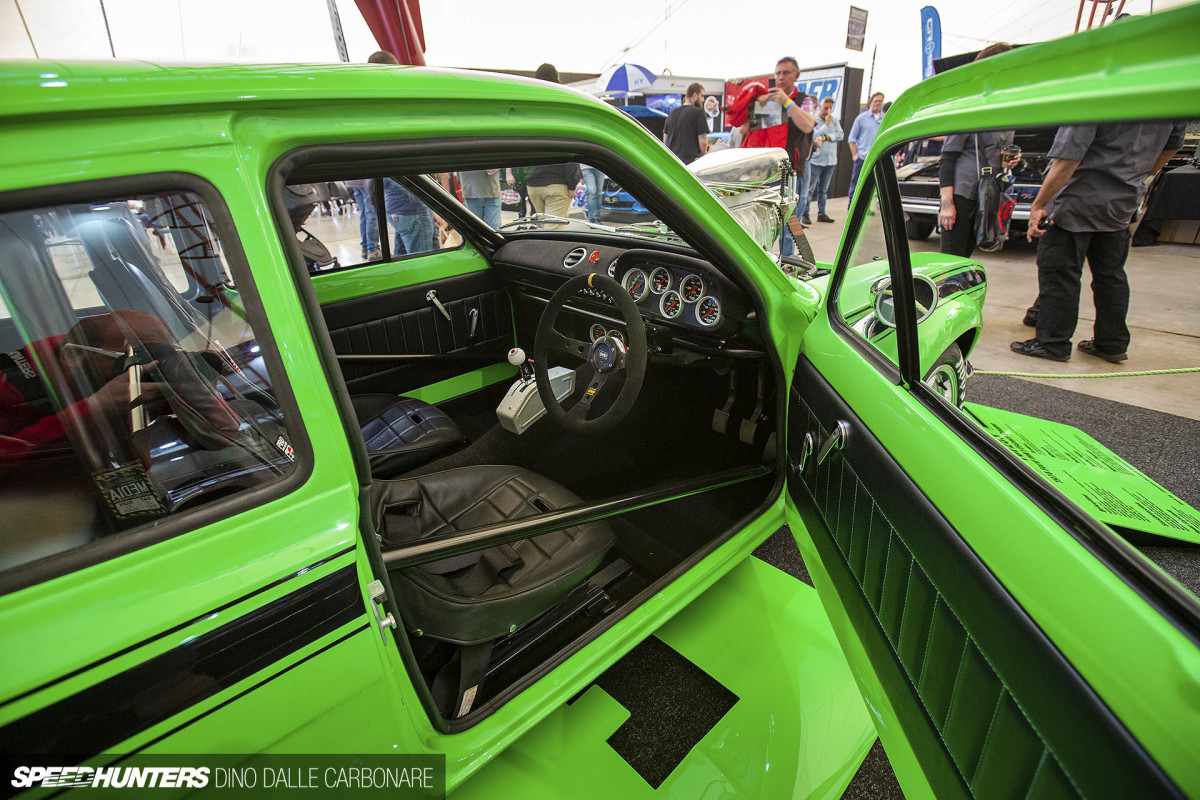 This little Escort also serves as a great example of just how well many Aussies build their cars; that is ground-up with lots of custom fabrication and finished off with a show car level of presentation. Just look at the interior which features custom trim, Auto Meter gauges, and a big shifter for the race-spec Powerglide auto transmission.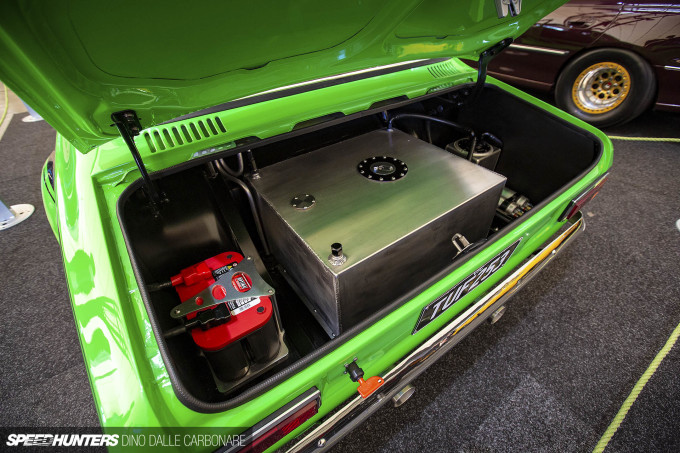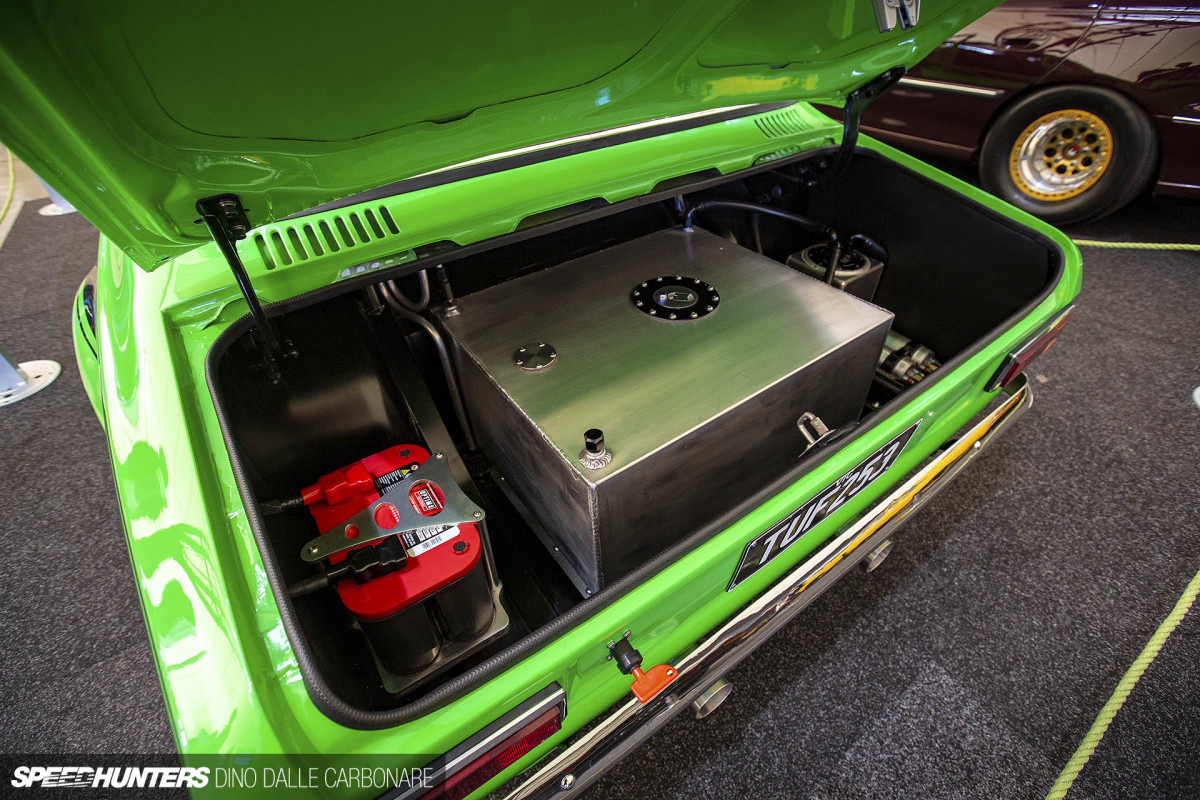 Occupying the trunk is a large custom fuel tank to keep the engine well fed, and again the attention to detail impresses.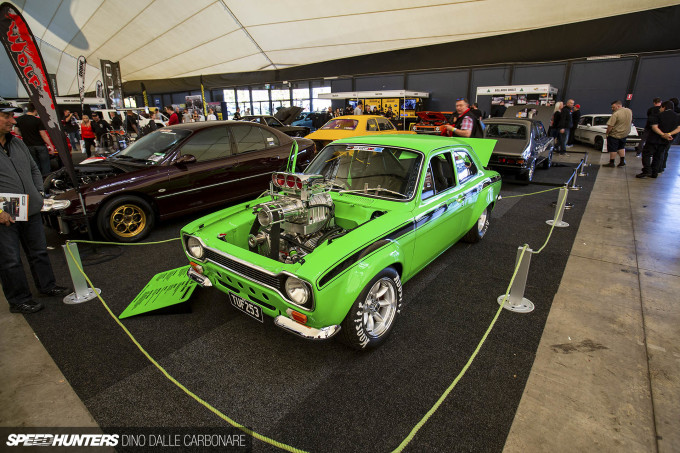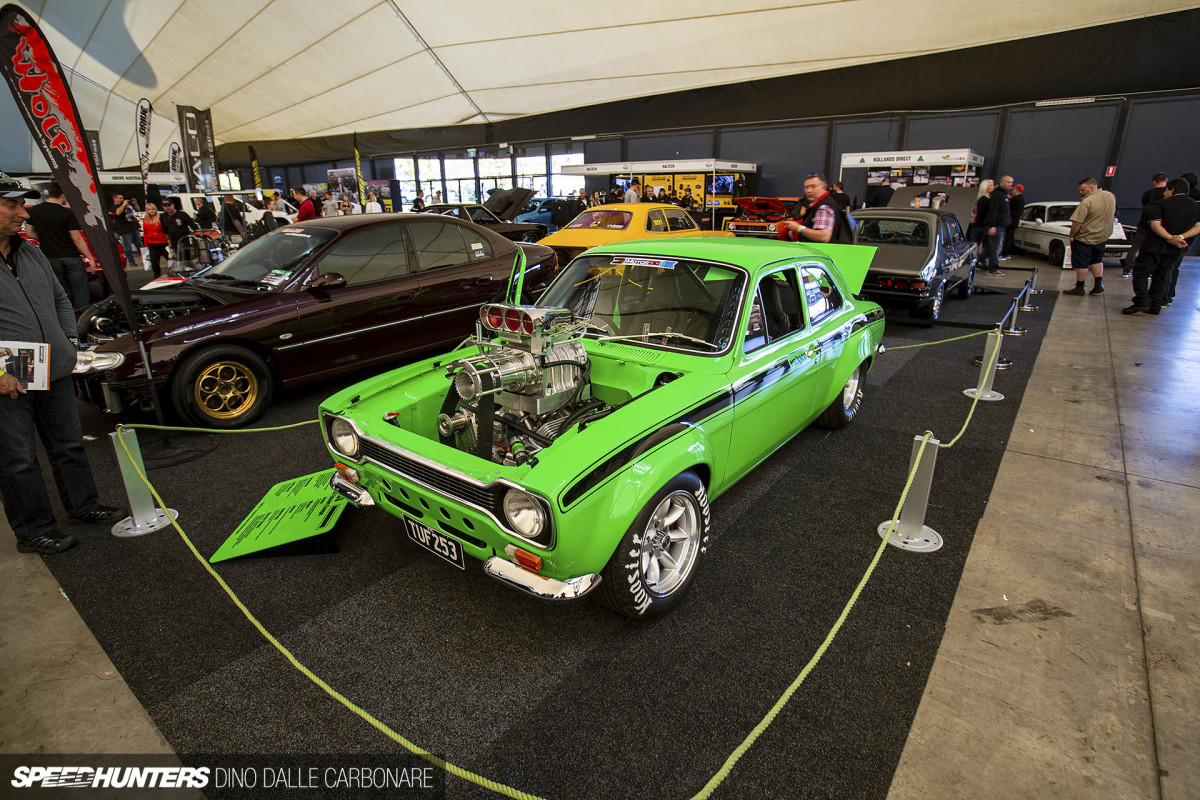 This goes right back to the opening of my MotorEx engine gallery post where I talked about the different ways Australians build their cars. It's not totally unlike what's done elsewhere around the world, but there's always that extra little bit of craziness sprinkled on top.
Dino Dalle Carbonare
Instagram: speedhunters_dino
dino@speedhunters.com