A low, wide, shakotan-inspired Toyota Corolla isn't the sort of car many people would expect to find in Russia, but Pavel Mochalov's 1979 KE70 is proof that an old school JDM tuning and customising culture is well and truly alive in this part of the world too.
In some ways it's not surprising given that a lot of used cars have been exported from Japan to Russia over the years, and that includes Pavel's Corolla which originally landed in Vladivostok back in 1996. The way it arrived in the country is a far cry from what it looks like and how it performs today though.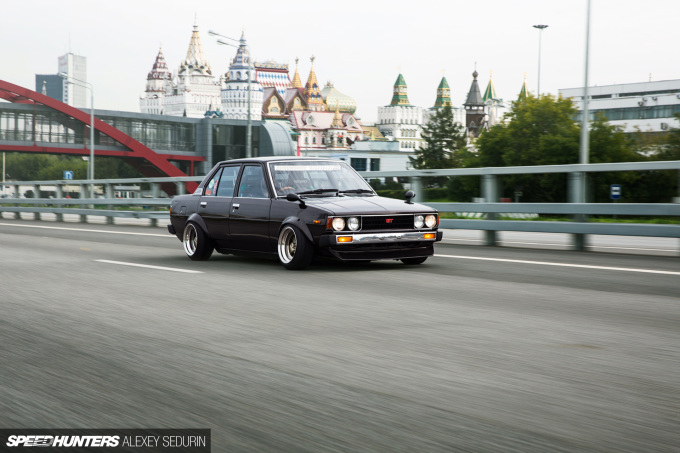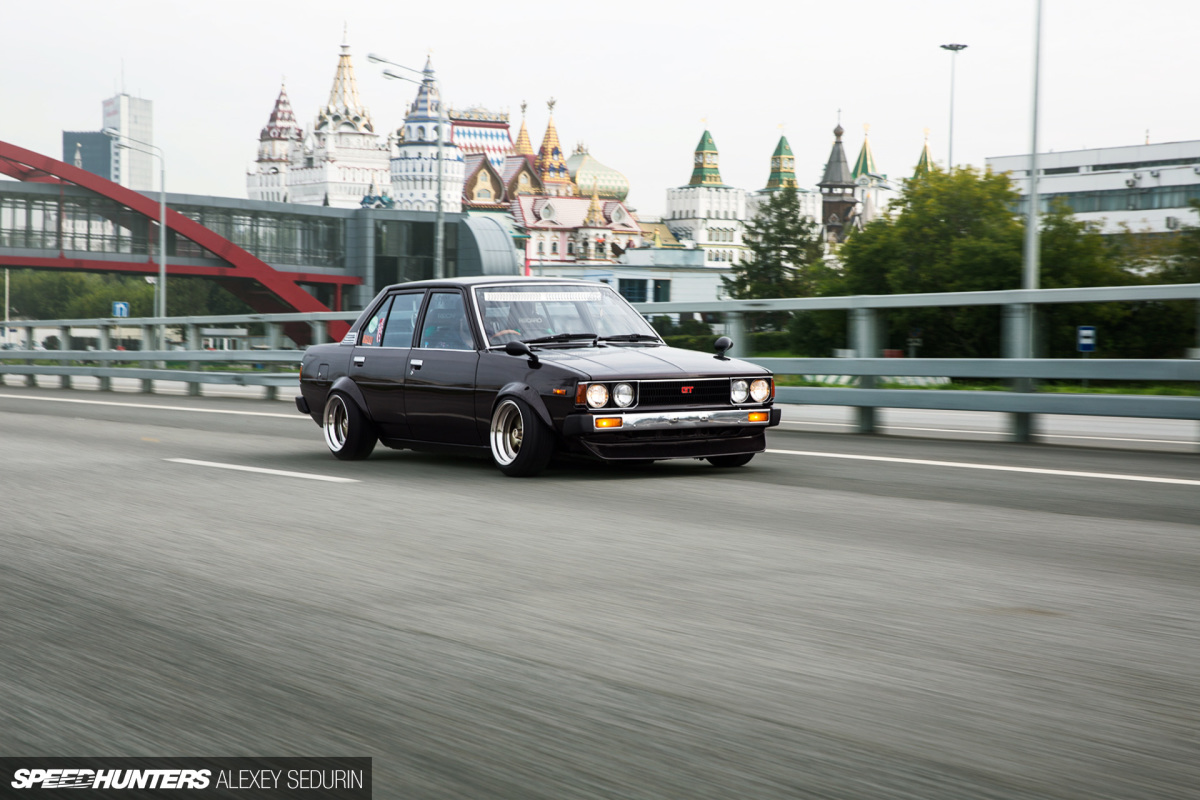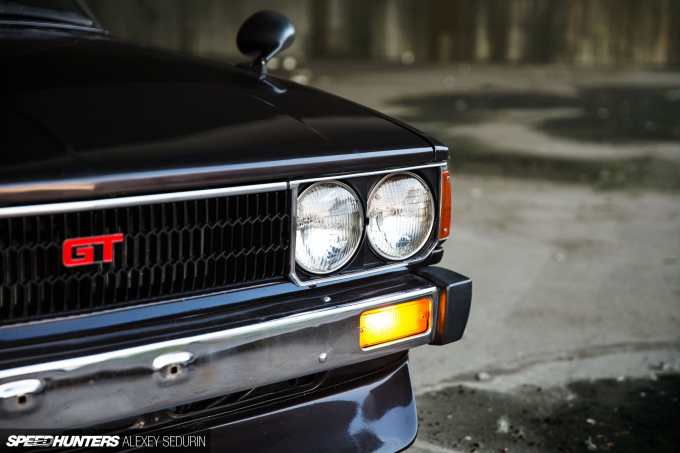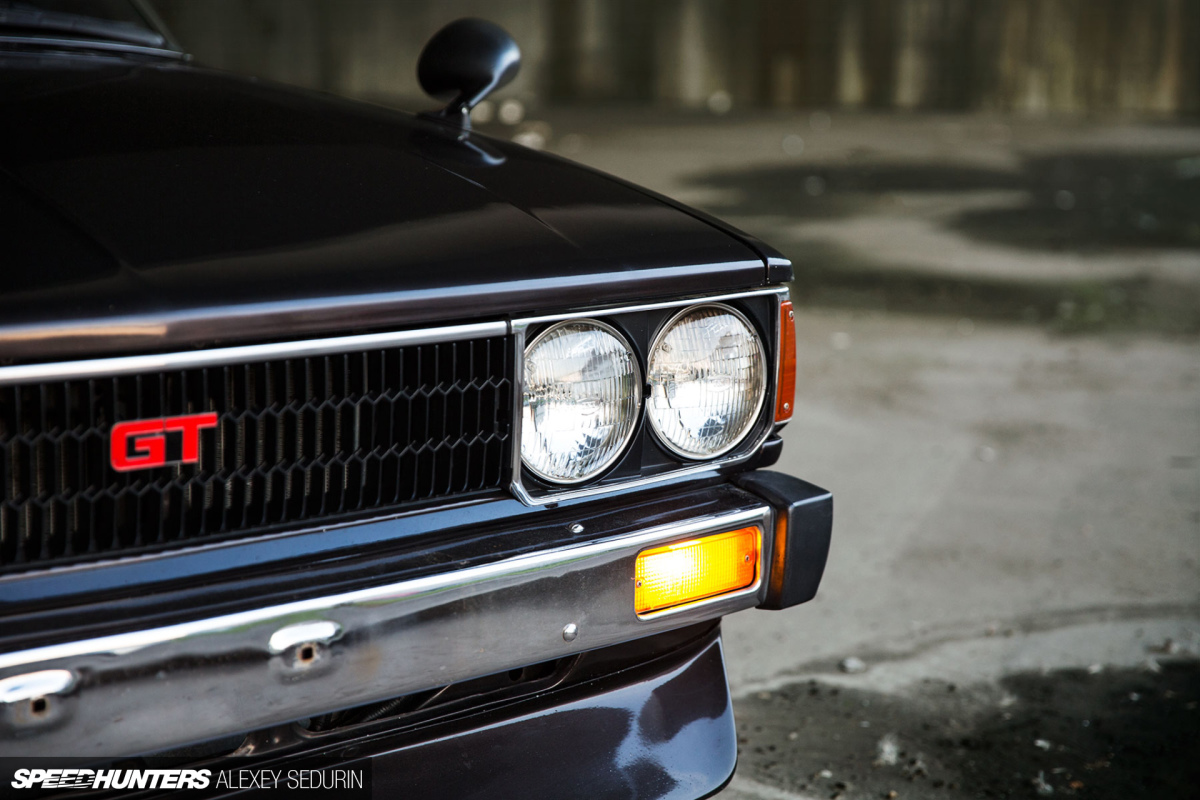 Over the course of a few years Pavel imagined the Corolla he wanted to build, and when it came time to actually make the dream a reality he spent a solid 18 months looking for a suitable candidate. The reason it took so long was two-fold: by this point in time (2013) there weren't many surviving KE Corollas in the country, and of the cars that had survived most had one wheel in the grave.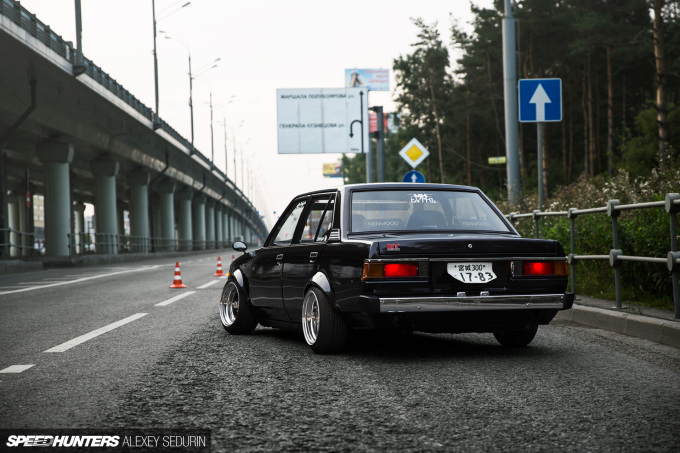 By all accounts, the Corolla that Pavel ultimately purchased was in very average condition with barely a straight panel and more than its fair share of rust. But he had both the vision and the perseverance to turn it into the tough little street machine you see today.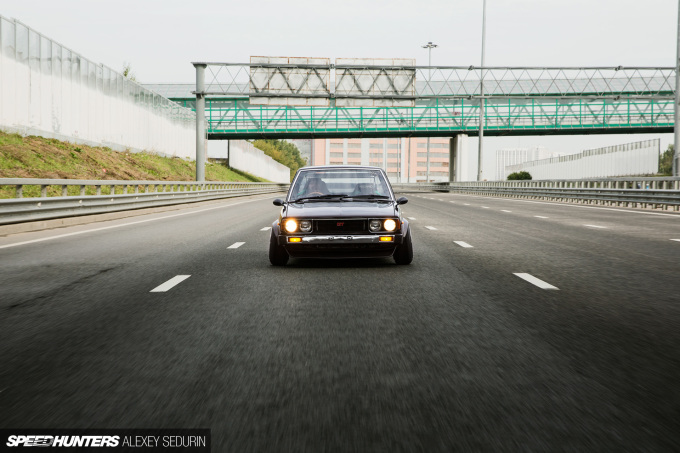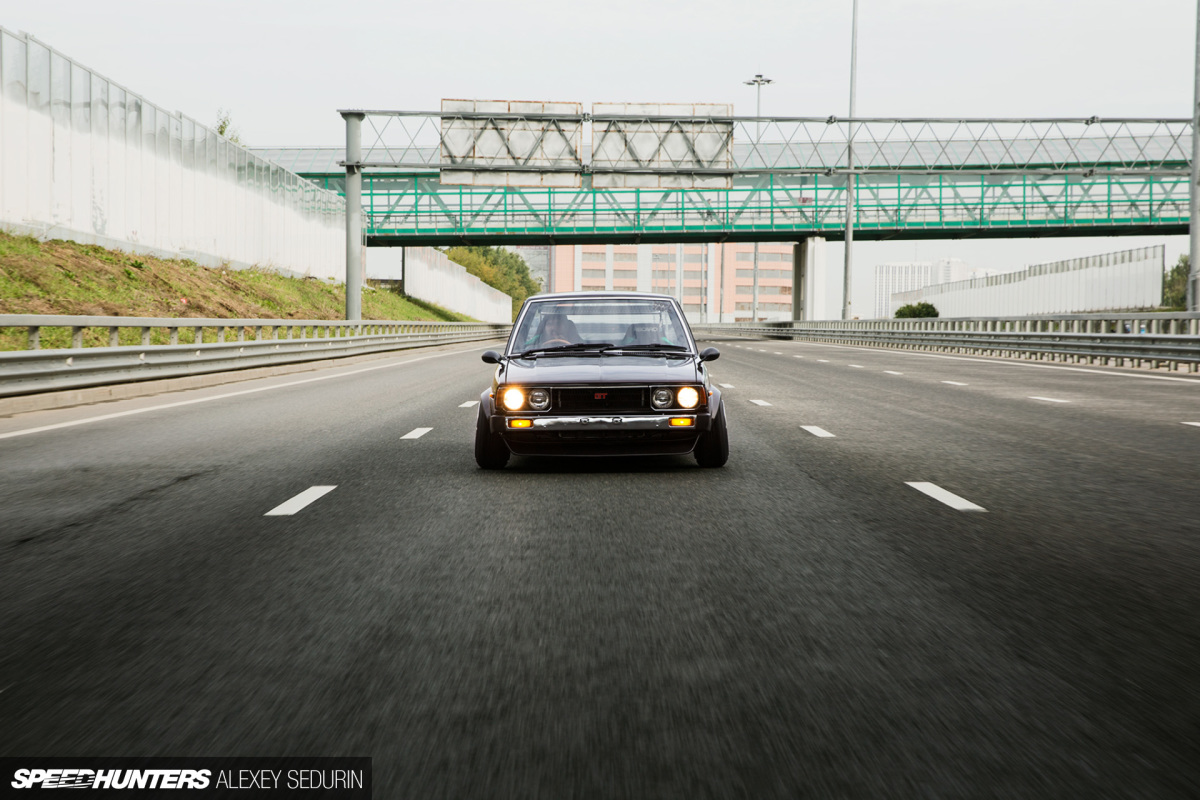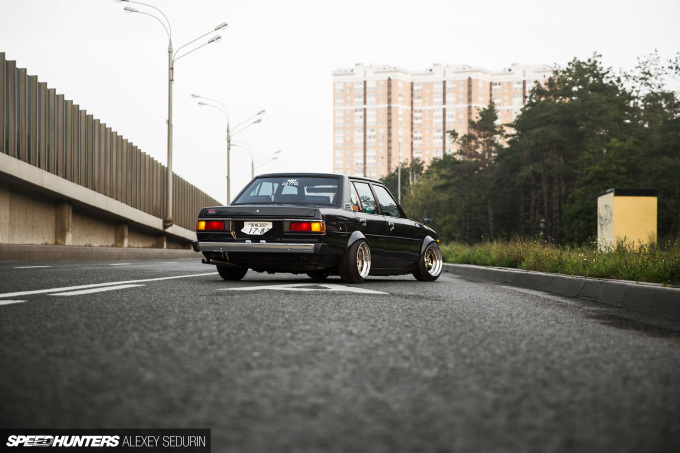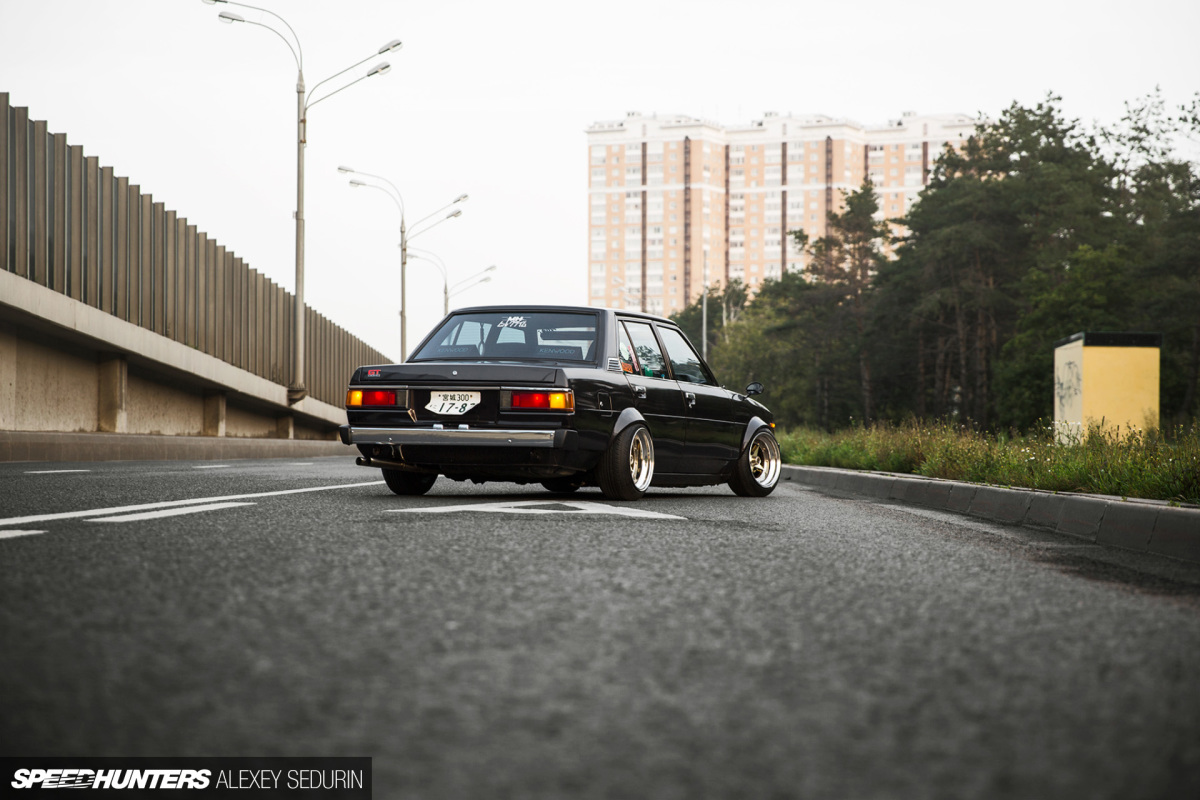 Pavel's first upgrades were made to the Corolla's suspension, and he had to look back to Japan and also to the USA to find the parts he needed. As it sits now, the KE70's front suspension consists of Tein Drift Spec Type HE coilovers originally designed for an S13 Nissan Silvia, and A31 Nissan Cefiro lower arms. The rear suspension benefits from Blitz Damper ZZ-R Spec C shocks and springs, along with Hardrace lateral links.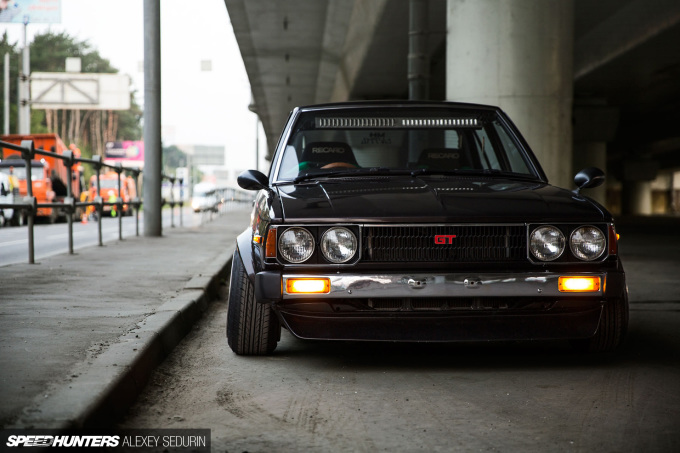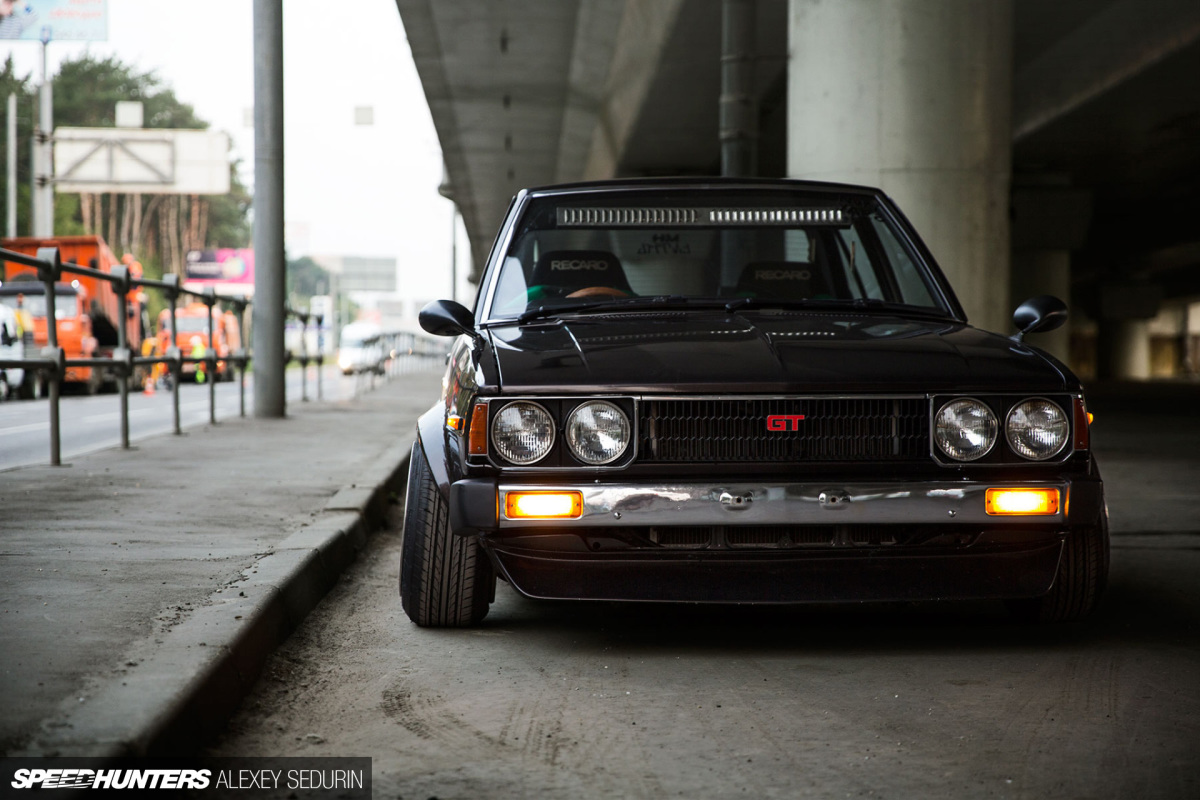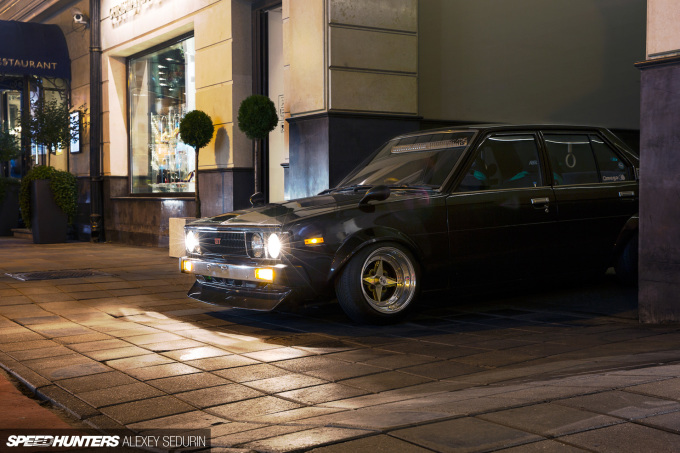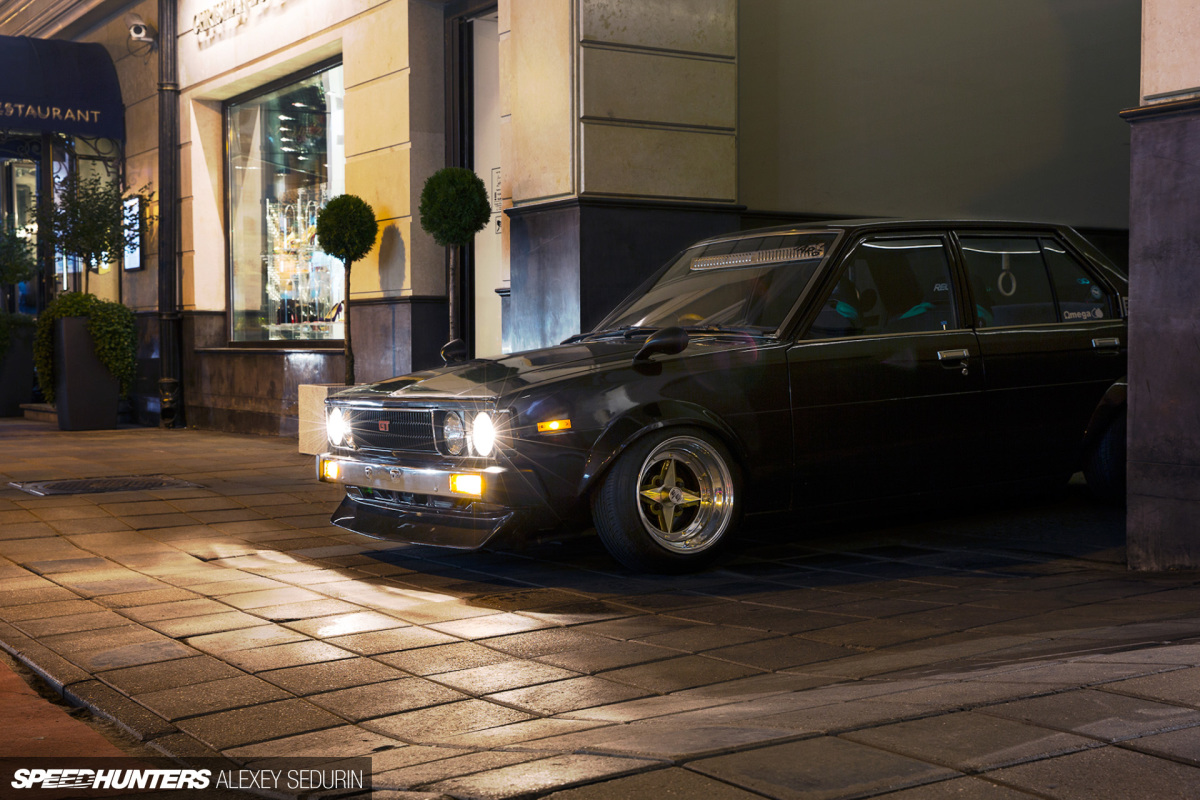 The next order of business was the wheels, and for this aspect of the build Pavel has kept things vintage. The 14-inch Super Star SS-01s were a Yahoo! Auctions find in Japan, but when he won them they were only 6-inches wide and in "terrible condition". To bring them back to life in a fresh guise, a lot of work went into their restoration. The rebuild work was carried out in Russia, and with the help of brand new Pine Engineering lips shipped from New Zealand, the finished size is 14×9-inch -14 for the front and 14×9.5-inch -25 for the rear.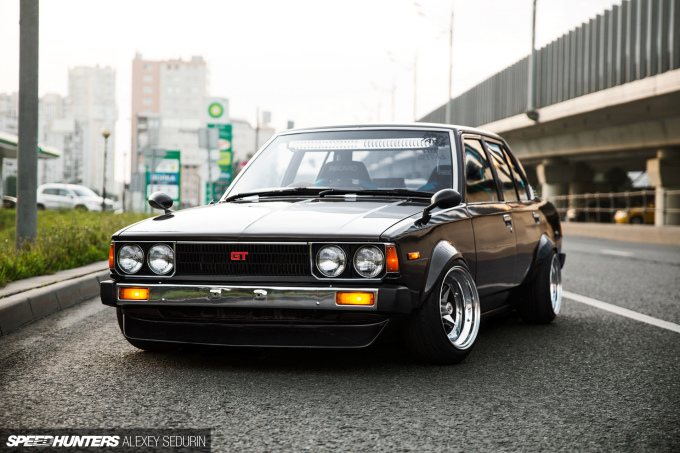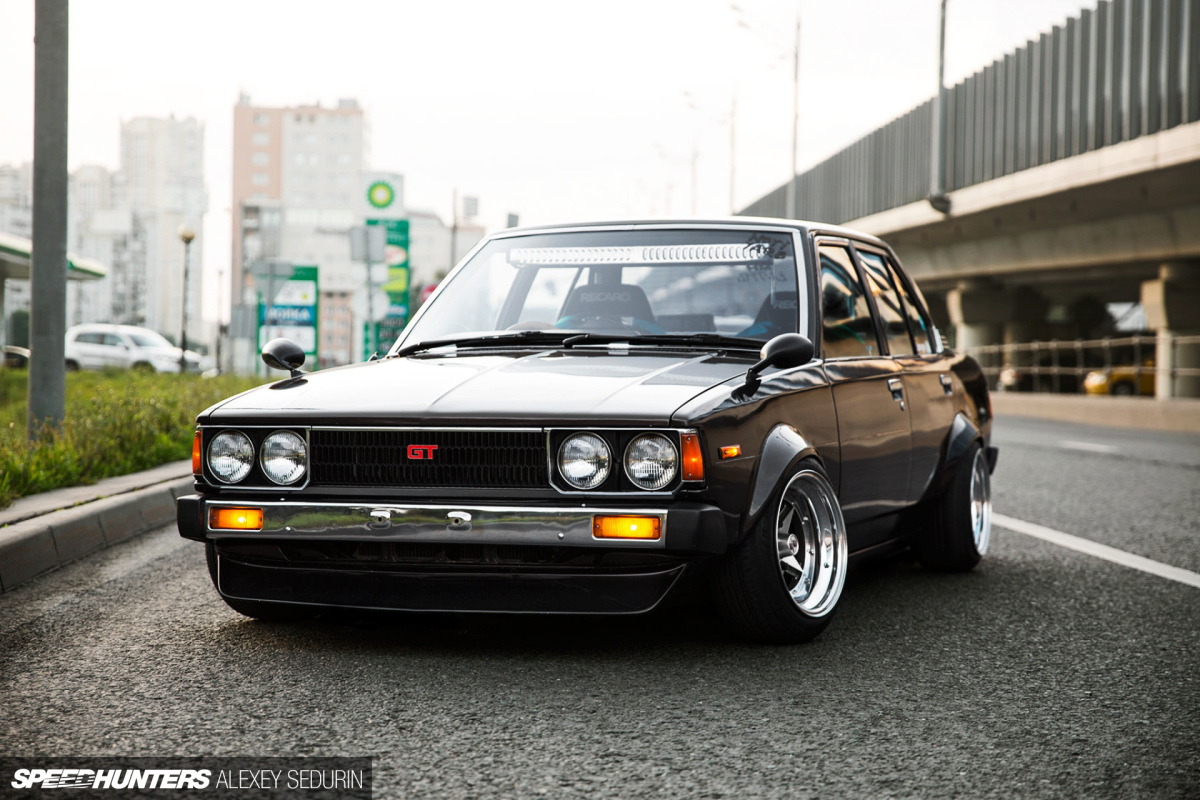 I don't need to tell you that those are wide wheel sizes for a old factory-bodied Corolla, and after fitting them Pavel realized that some body modifications would need to be made in order to accomodate them properly. And that's where the wide metal wheel arches, further bodywork and new paint comes in.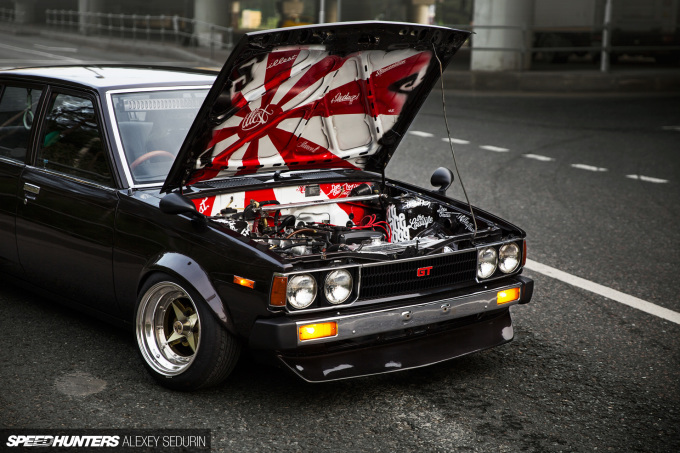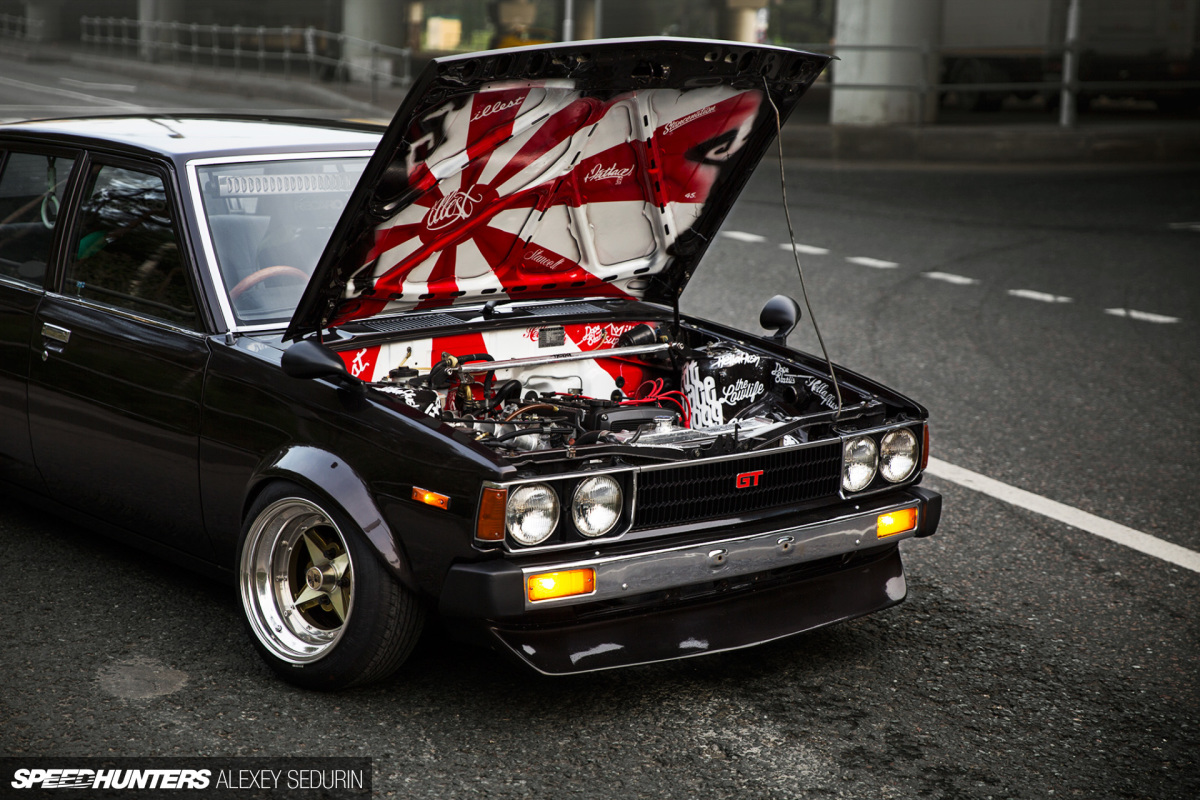 At this point the car looked the part but it was still running its original 70hp engine. The fix for this was obvious: 4A-GE power.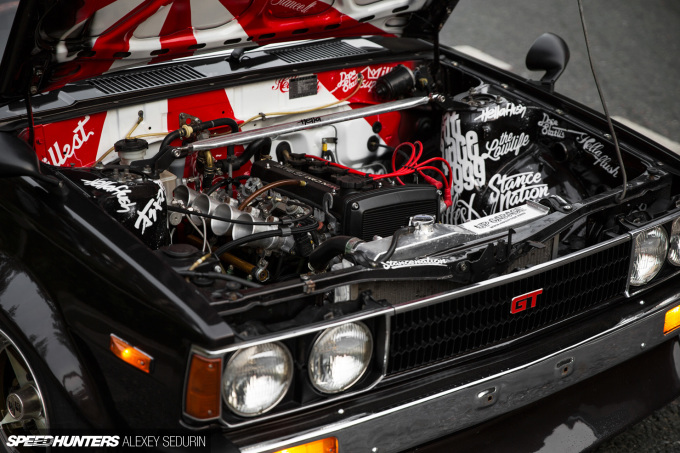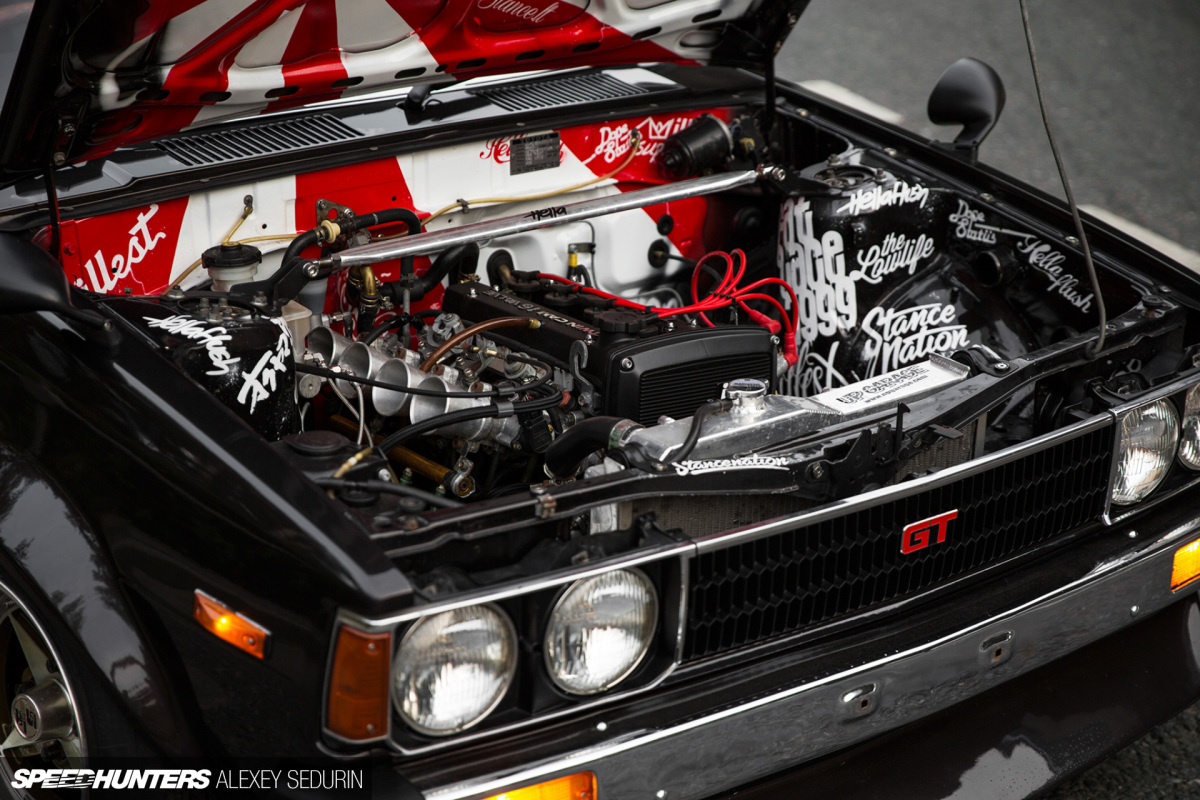 Pavel envisaged that this would be a simple fix, but the donor engine he got his hands on turned out to be in poor condition and required a full rebuild, which ended up taking three months to complete. On the bright side, it gave him time to acquire a few performance parts, including a TRD 0.6mm metal head gasket, 20-valve 4A-GE quad throttle bodies, a Fujitsubo 4-1 exhaust manifold and Weld One exhaust, and an A'PEXi S-AFC2 to piggyback the ECU and control the fuel and air mixture. A Toyota T50 transmission now sends drive to the rear.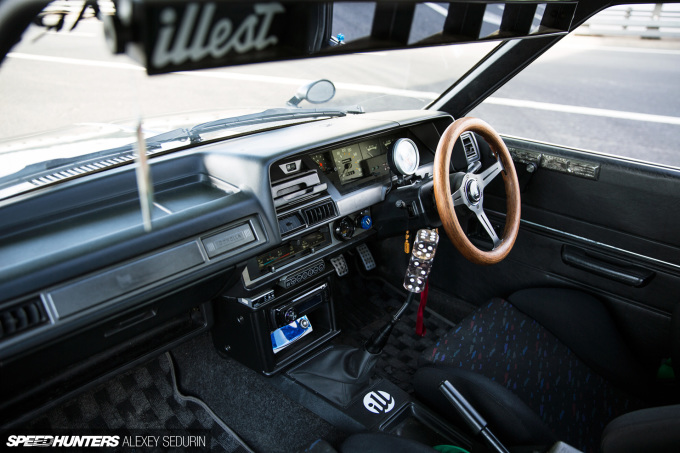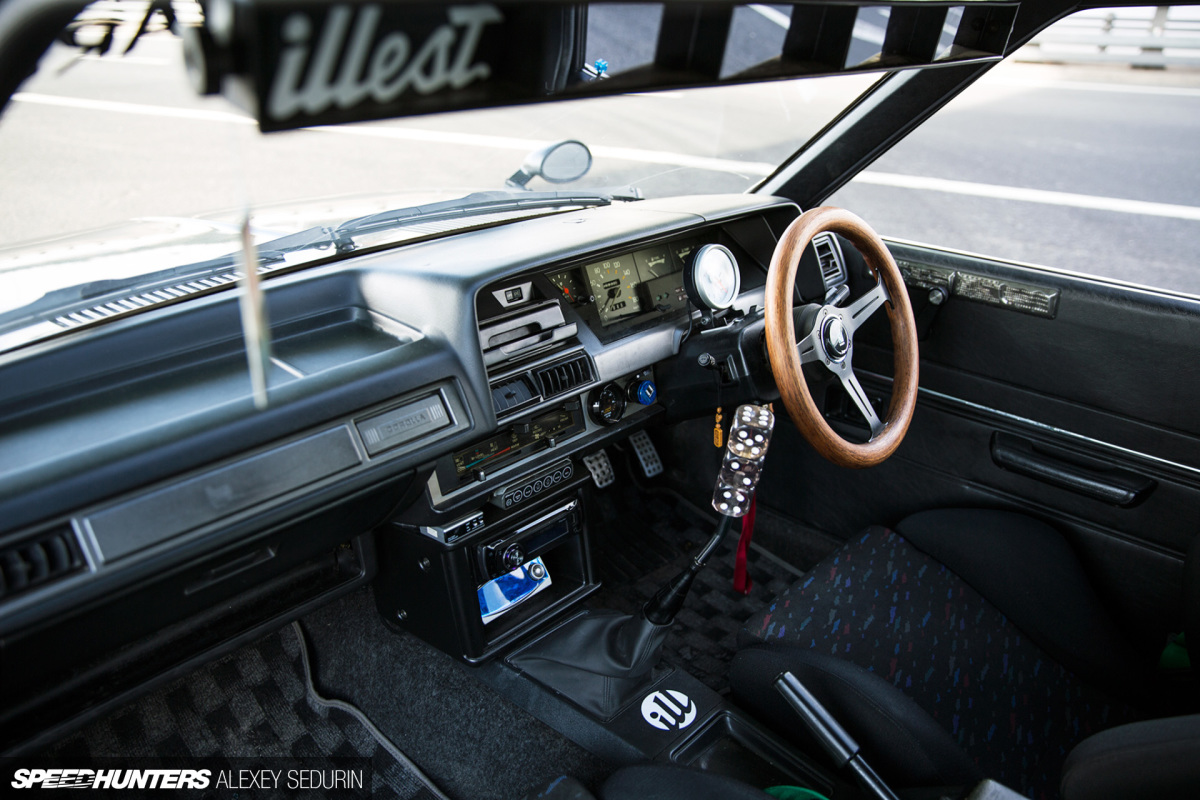 The final piece of the puzzle was the interior, and being in relatively good condition here it was just a case of Pavel upgrading the parts he saw fit to. He's kept it simple with Recaro SR3 seats, a wood-rimmed Peyton steering wheel, TRD tachometer and a few personal touches.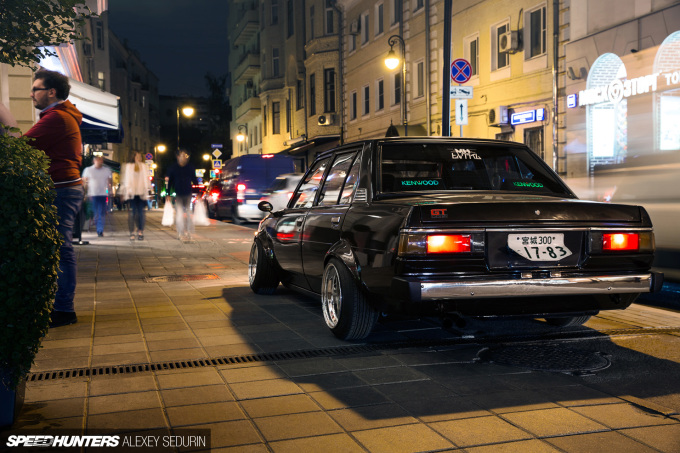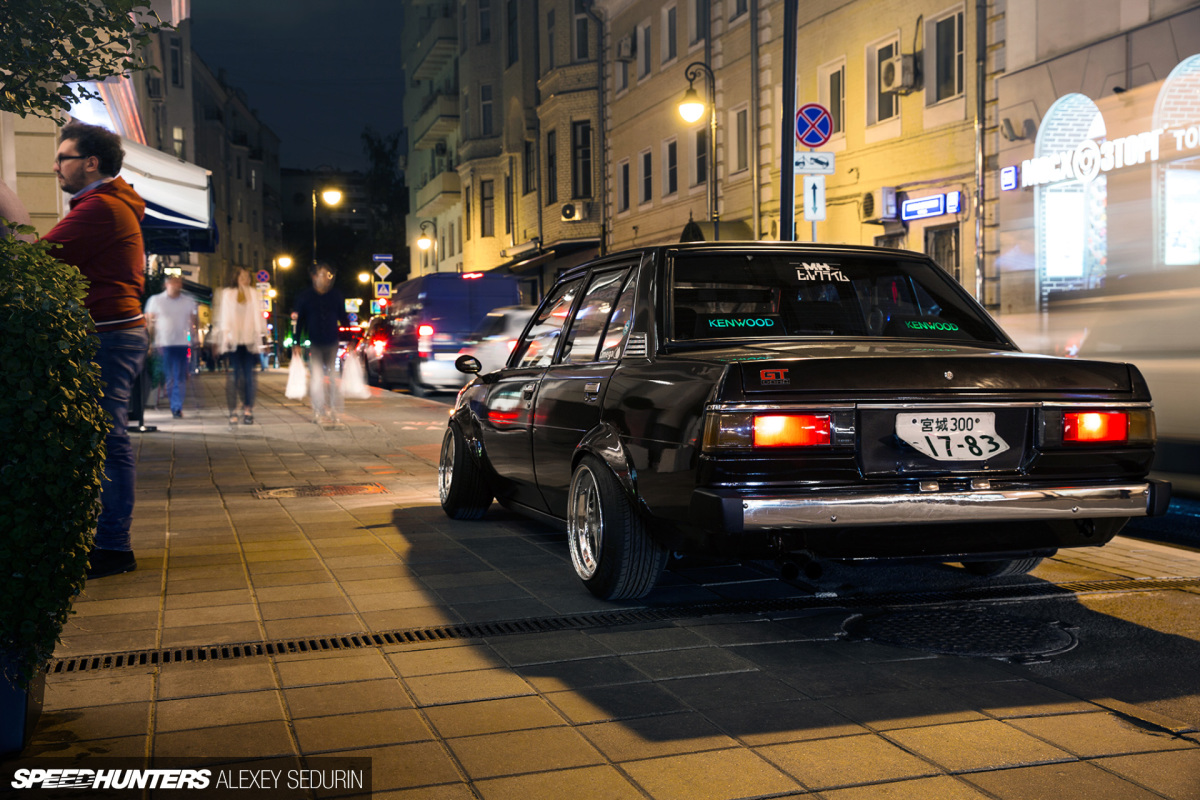 Despite a few setbacks along the way, Pavel is extremely happy with how his project turned out – and rightly so. "Everybody understands that there is no way to create such a project in a moment," he says. "You have to spend long nights on the internet looking for all the necessary information, but in doing that you get to meet with enthusiasts all over the world. So, you get much more [than just a car]."
Brad Lord
Instagram: speedhunters_brad 
Photos by Alexey Sedurin
Instagram: dvarfikk
How To join the IATS program: We have always welcomed readers to contact us with examples of their work and believe that the best Speedhunter is always the person closest to the culture itself, right there on the street or local parking lot. If you think you have what it takes and would like to share your work with us then you should apply to become part of the IAMTHESPEEDHUNTER program. Read how to get involved here.