The Catch Up
See, I told you this was still a thing.
It's been a long time since I've put together any really substantial updates on Project GTI. The truth is that I've been working on the car for nearly three years now, and it's just about where I've always wanted it to be. In fact, the list of things left to do can be counted on one hand. I'm almost right at the end of this project, and I will finish it this summer.
With travel, increased responsibilities with my new role on Speedhunters and just life in general, progress has been sporadic but still consistent over the last few months. Rather than bore you with details of installs – especially of processes previously documented – I'm going to quickly catch you up with just some of the updates that have occurred over the last few months before finally showing you the car on its new RAYS Volk Racing TE37 Saga wheels.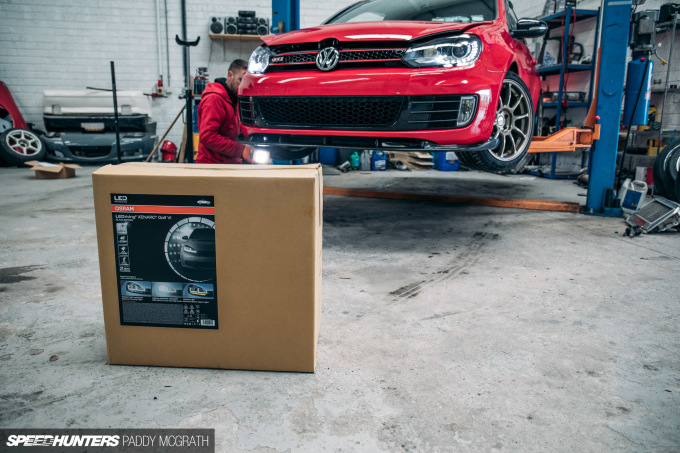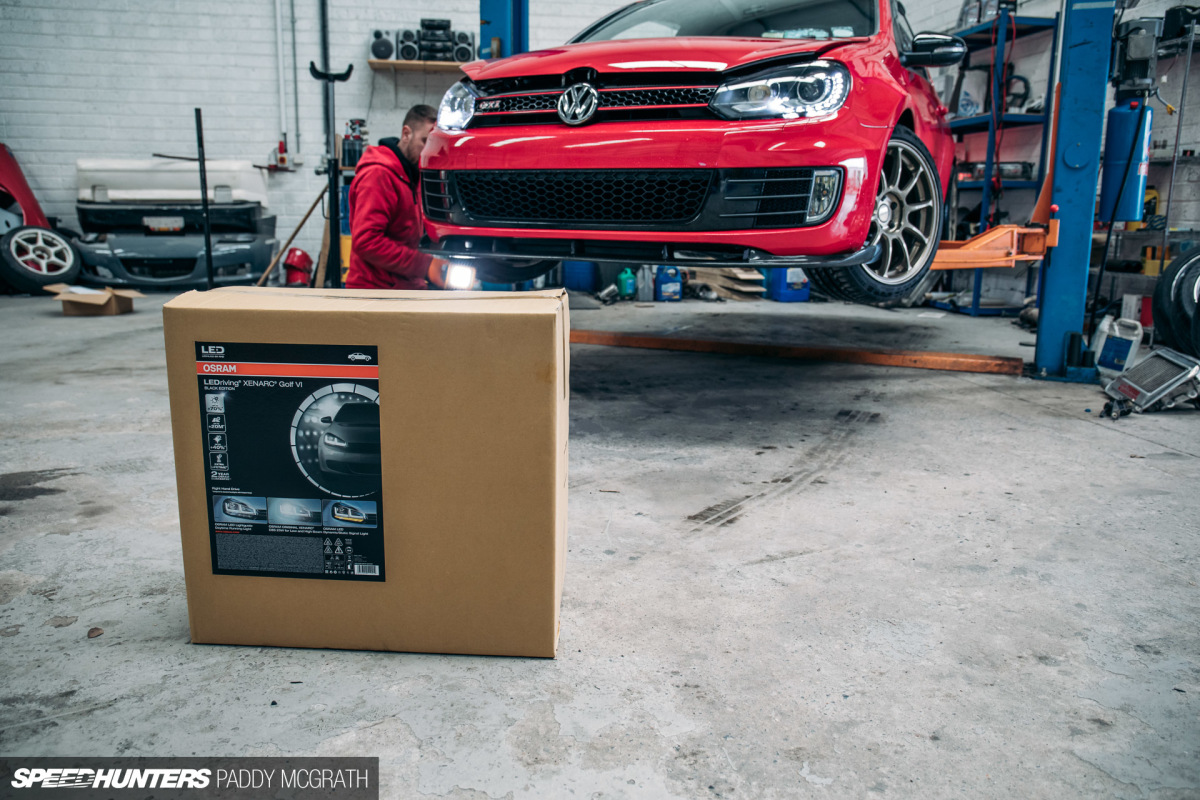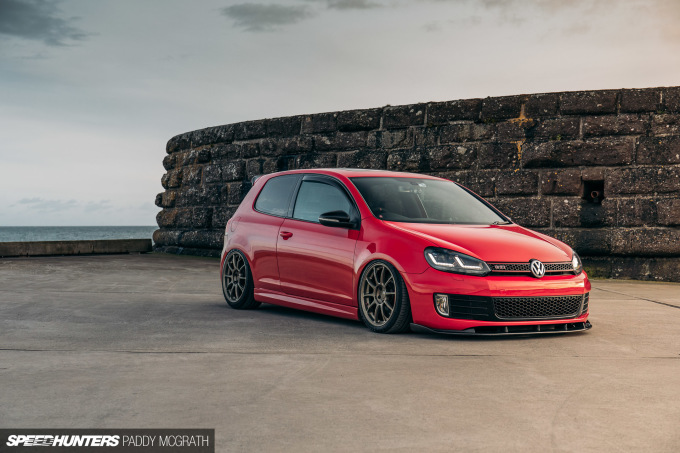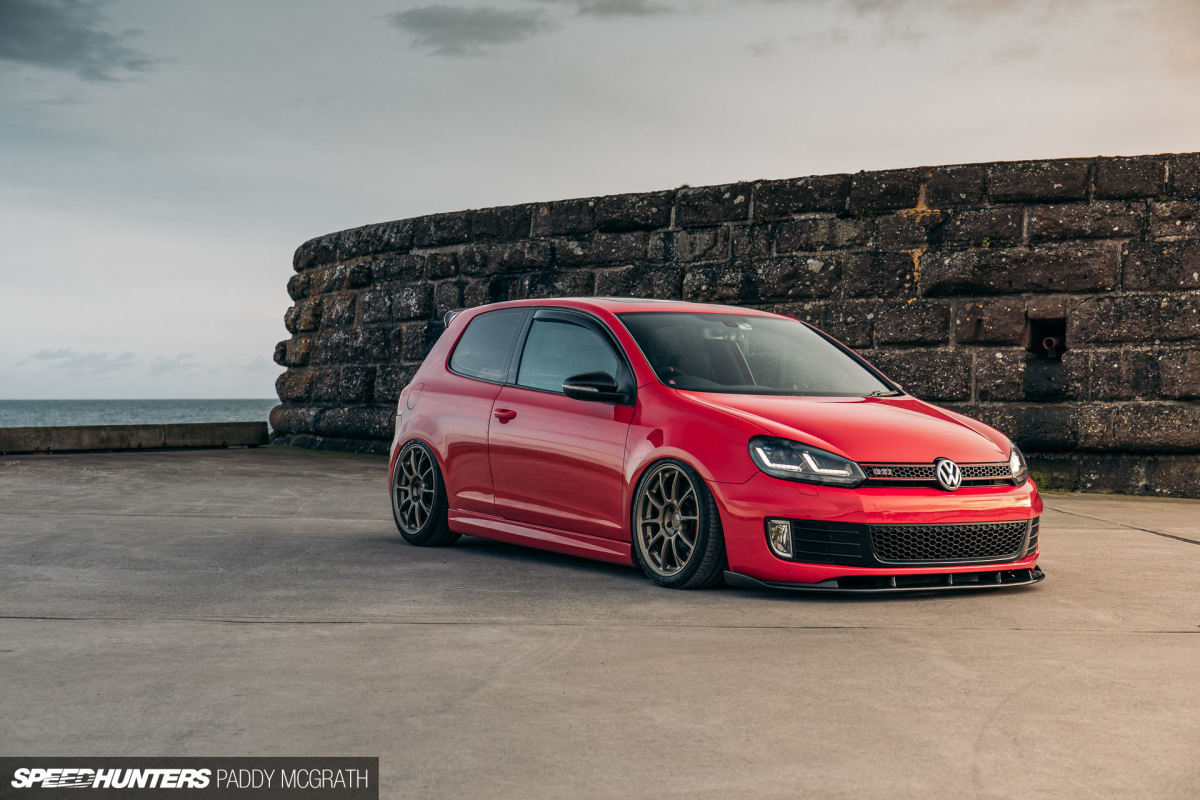 The first update came about after an e-mail from Elliot at Performance VW magazine, asking if I could put together an install feature with Osram's Xenarc Mk6-specific headlight upgrade. These plug and play headlights are designed specifically for factory halogen-equipped cars and feature bi-xenons, LED daytime running lights, and sequential LED turn signals. All the details are in May 2018 issue of the magazine, which was the second time that my humble GTI has featured in Performance VW. Nice.
The Osram units look mean, function perfectly, and were an absolute breeze to fit. All in all, a great success and one that has transformed the front of the car considerably.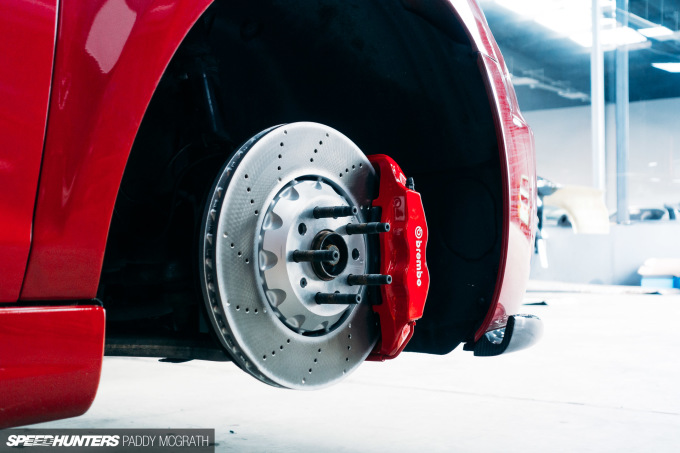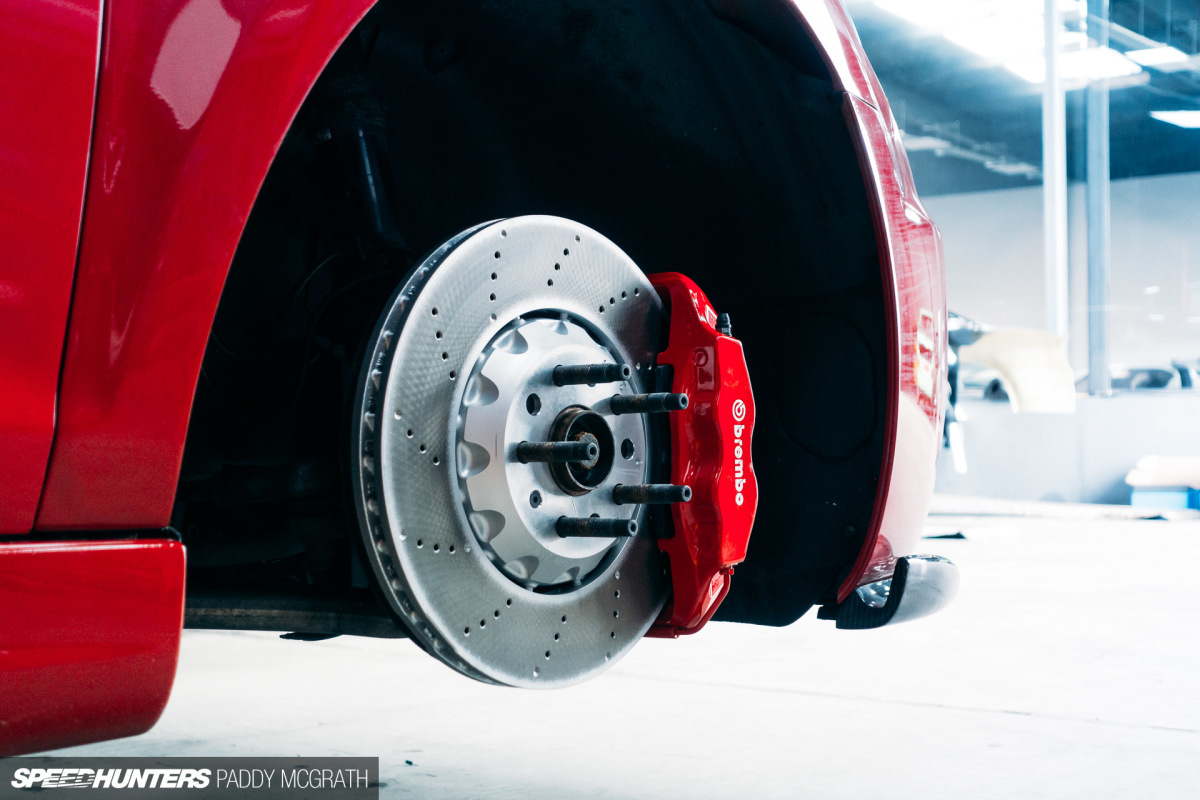 The second significant upgrade came about after a visit to Stone Motorsport not all that long ago. The review period for my Tarox Super Sport B360 brake kit was up, so I needed to put together a new package for the front of the car. Having experienced the stopping power of the Tarox kit, I knew that I couldn't go back to the OEM setup. What I've ended up with is an OEM-derived upgrade.
After speaking with Vagbremtechnic in the UK, they helped me piece together an affordable kit which uses parts sourced from different OEM applications. The calipers are actually from an Aston Martin DB9, but painted and rebranded with Brembo decals, as opposed to being black with white Aston Martin decals. The caliper still carries the Aston Martin 'wings' and the 'Brembo' logo which are both stamped into the caliper.
The cosmetic details aren't the important part, however. The VBT kit uses a caliper piston to master cylinder ratio that is as near ideal as possible for the budget, which gives a substantial increase in braking power over the stock GTI brakes. It's an often overlooked area when choosing a brake upgrade. As an example, some kits which use Porsche calipers have pistons which are too large for the GTI's brake master cylinder, something that results in poor pedal feel. They might look the same from the outside, but they're very different from a performance point of view. A custom caliper carrier designed by VBT is supplied in order to fit the calipers to the GTI.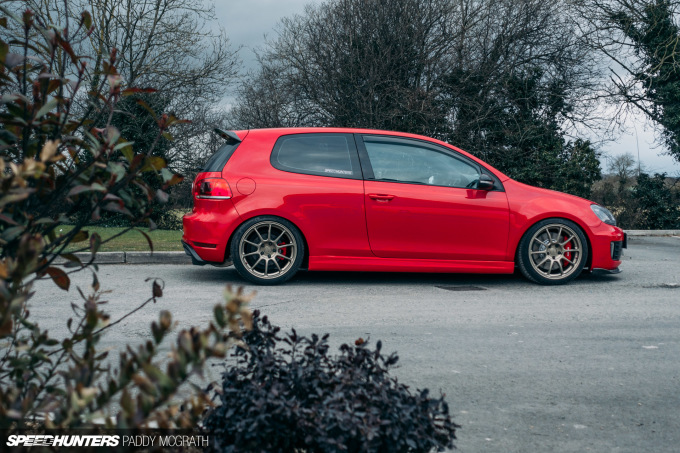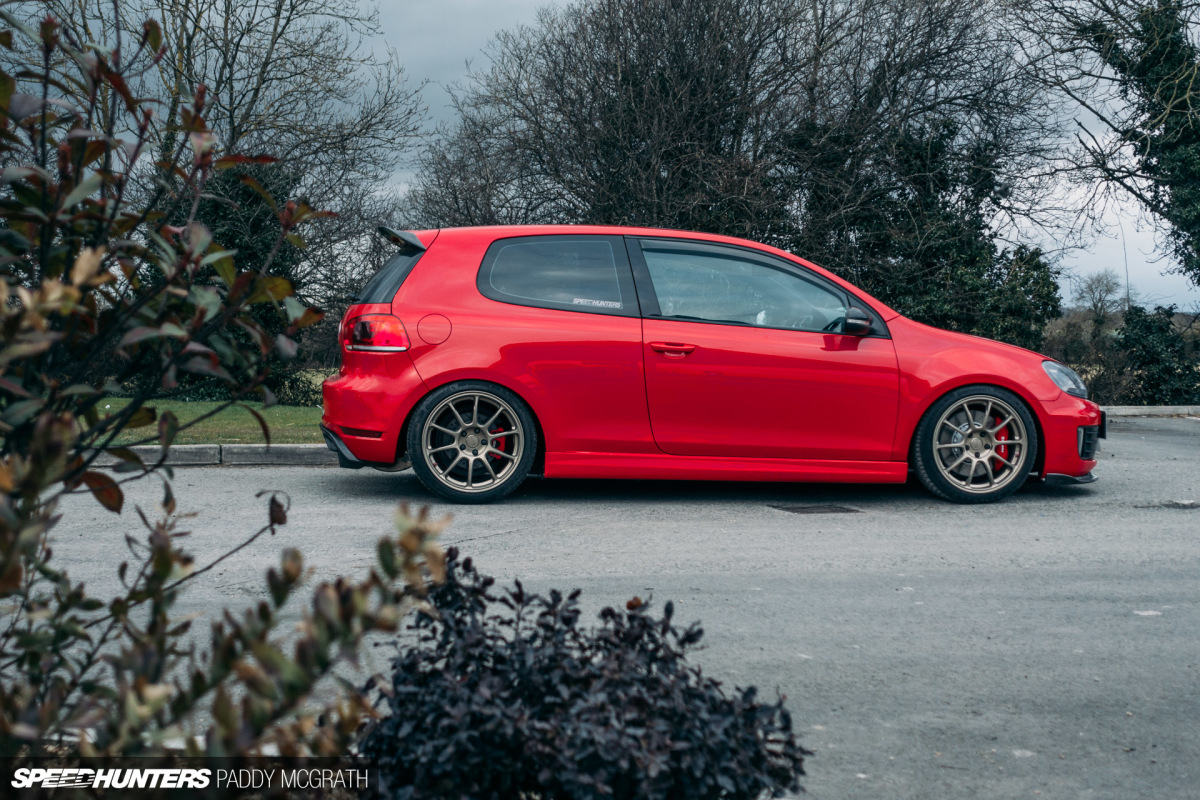 The discs used here are from a Mk7 Golf GTI Clubsport S. They're 340mm in diameter, vented and drilled factory two-piece discs with aluminium bells. They're also surprisingly affordable and can be purchased over-the-counter from my local VW parts department. They've been paired with Pagid pads and stainless lines, and I've retained ATE's Super 2000 fluid (formally ATE Super Blue). The one downside is that they're single handed (i.e. there's not a left and right disc).
Interestingly, the same calipers come on the Audi TTRS (8J) and run with a 370mm disc. They're a popular retrofit within the GTI community, mostly due to the piston size being ideal for the GTI platform, but like the Clubsport S discs they're also single handed. We'll come back to that detail shortly.
Caught up? Splendid. Let's move on.
No Regrets
I had sworn to myself that fitting the TE37 Sagas would be the final action taken on the car; the icing on the proverbial cake. Obviously, I lied.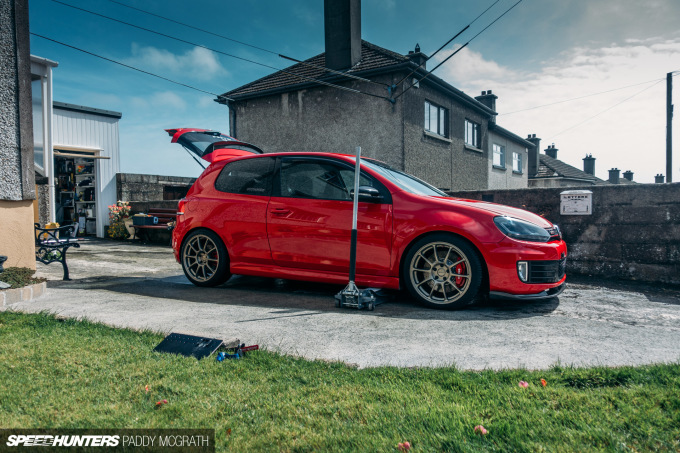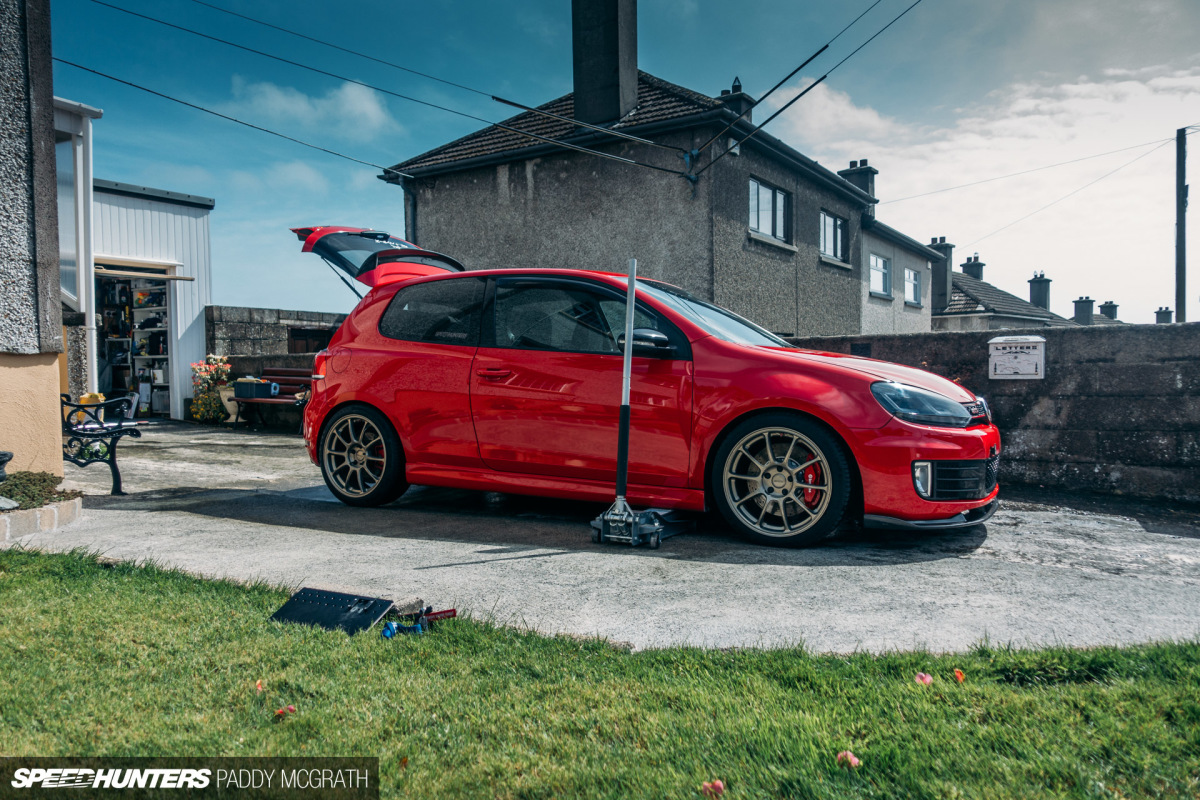 One (rare) sunny day not all that long ago, I found myself unusually at a loose end. That in itself is not a dilemma; what was a dilemma was the fact that I had my car, tools and four brand new TE37 Sagas with tyres already mounted all within 20feet of each other. There was only ever going to be one outcome…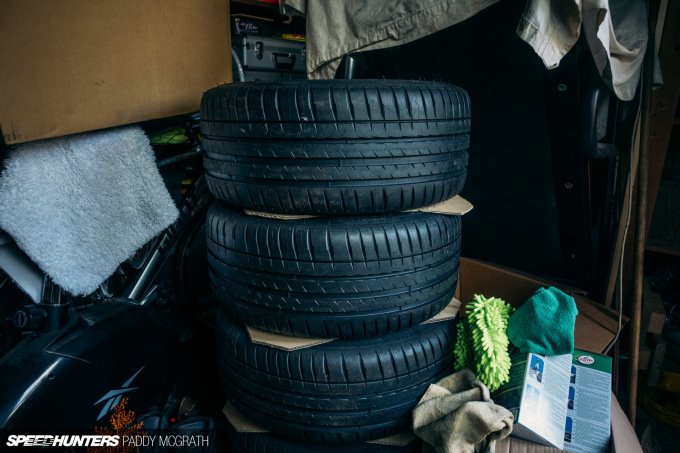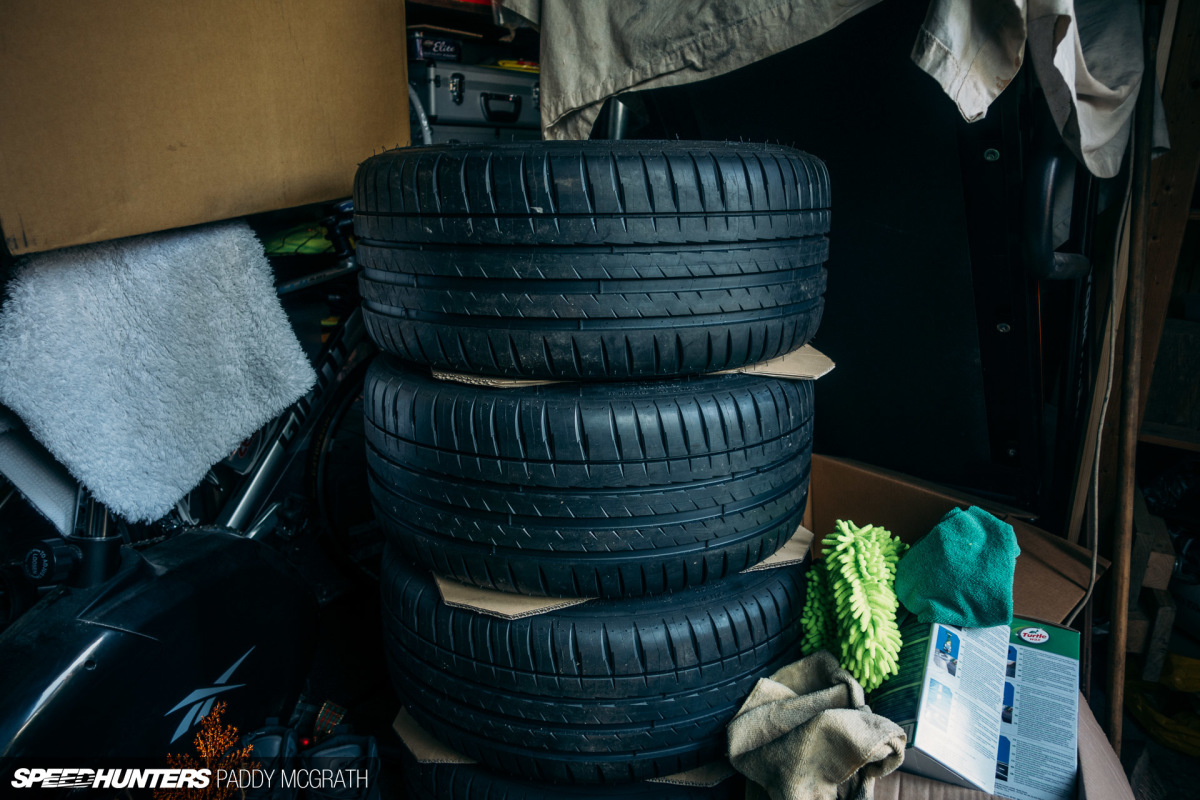 Retrieving the wheels from my parents' storage felt wrong, but right. I knew that I should wait until the final touches were already on the car, and stick with my original plan. But also, TE37s.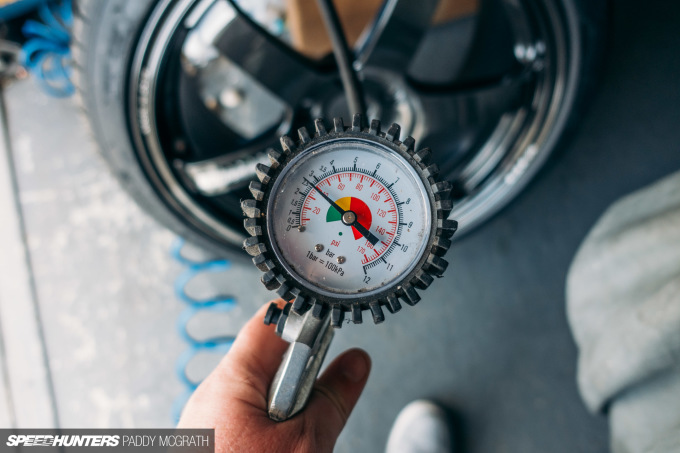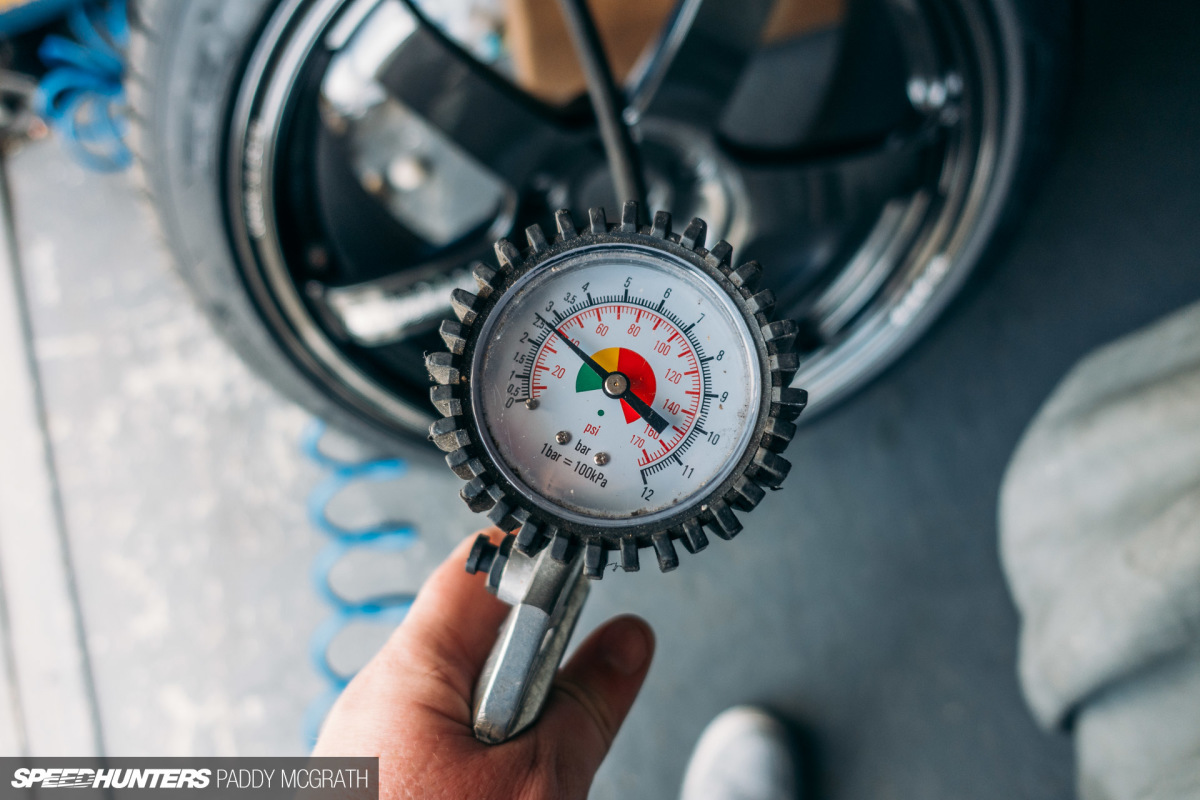 I set the tyre pressures on my way through the garage, sticking with the VW recommended 38psi cold for general usage.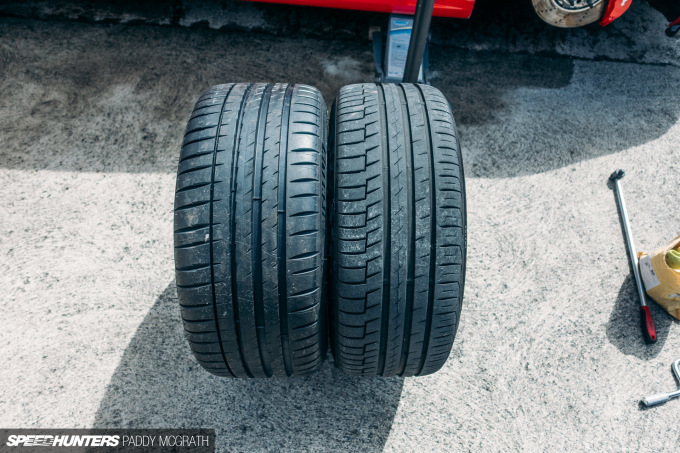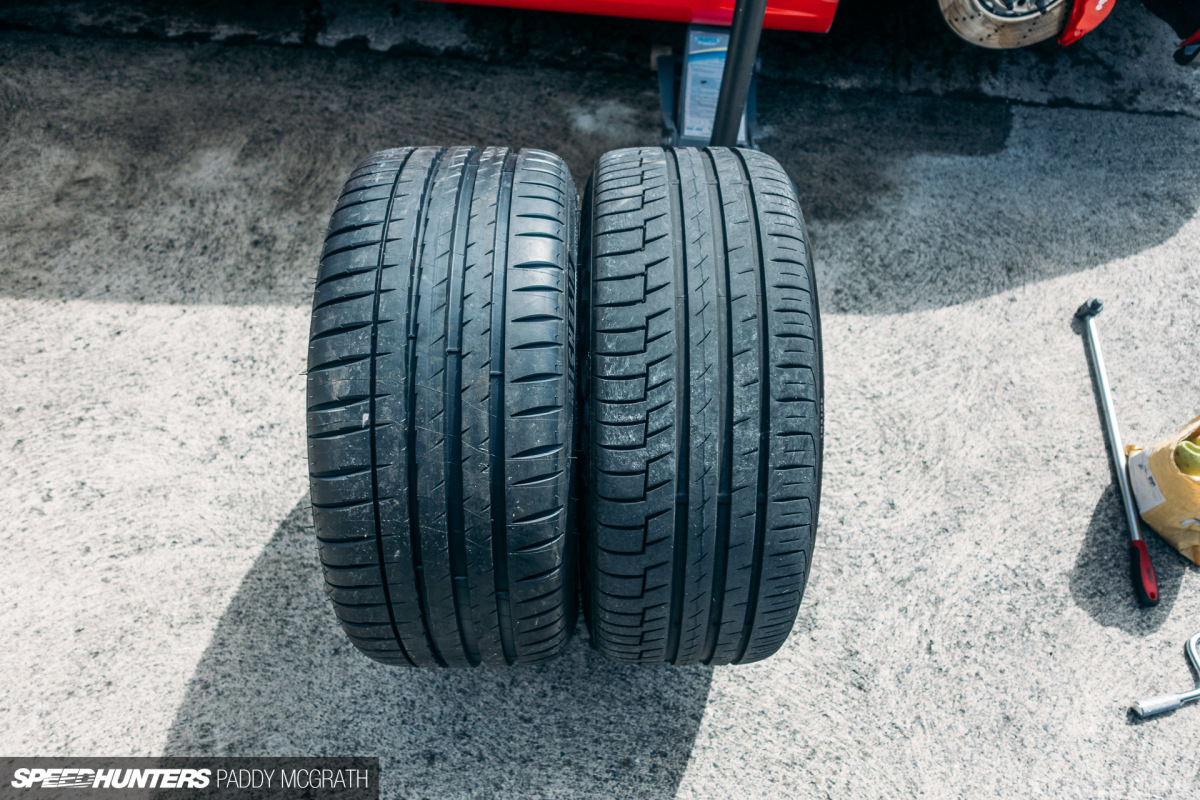 While the rear setup remains almost identical, the front is where the majority of the change has occurred. It was purely for this front setup that this change happened in the first place. 245/35 mounted on an 18×9-inch TE37 Saga on the left, 225/40 on an 18-inch ZE40 on the right. It puts an extra 40mm of rubber on the ground at the front.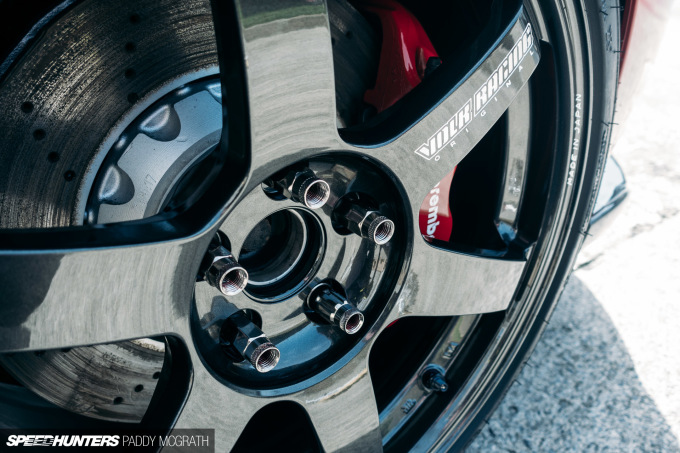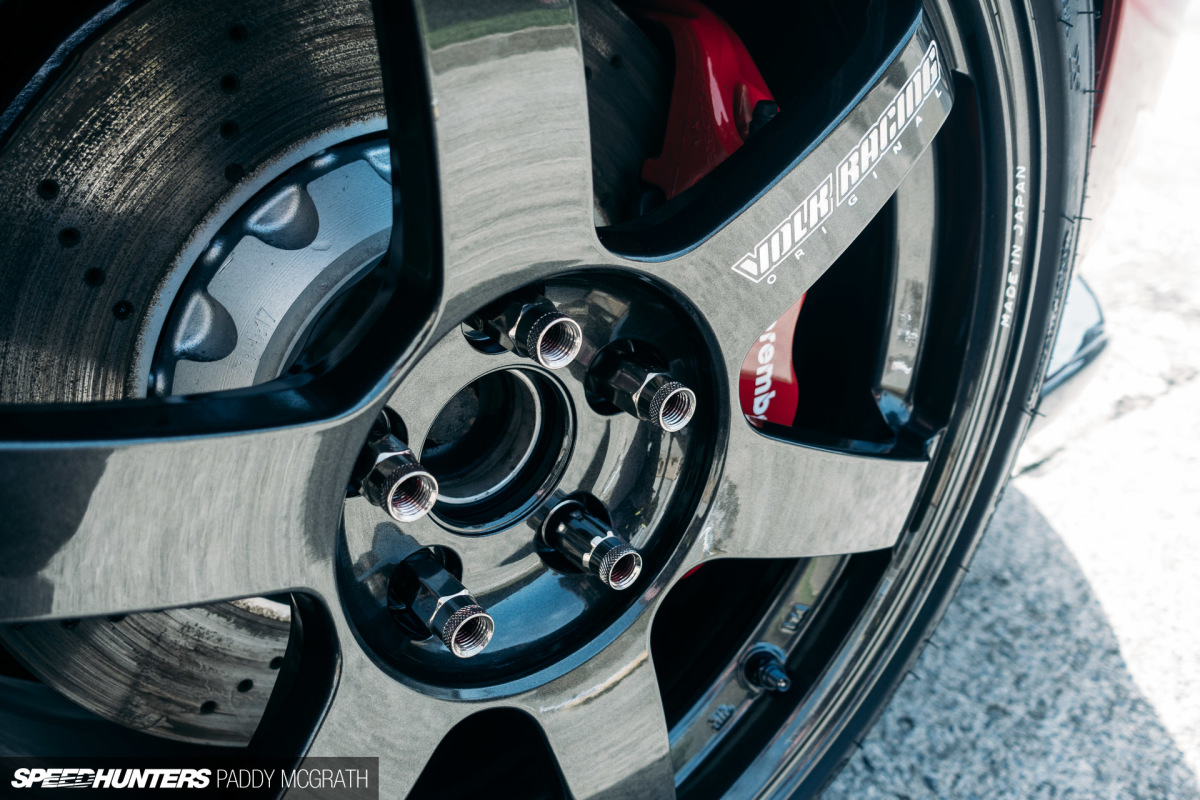 I've retained my Garage Midnight hold-fast stud kit, while my dad polished my old extended Monster lug nuts while I was away, somewhere. You can ignore the surface rust on the discs, that was just from washing the car earlier in the day.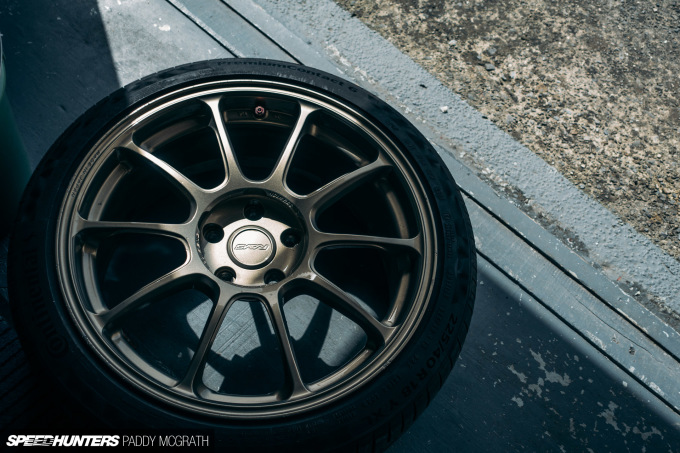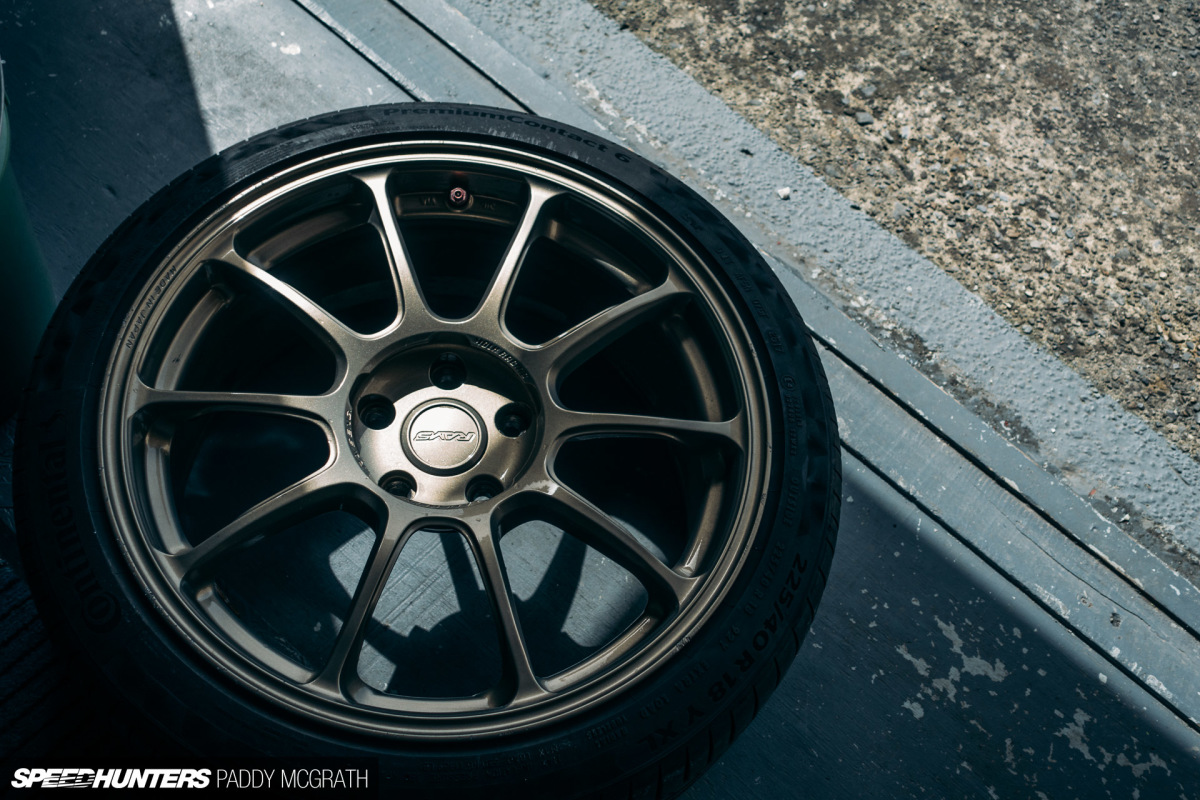 As for my ZE40s, they're not going anywhere. I have plans for them and they will reappear on the GTI at some stage in the near future.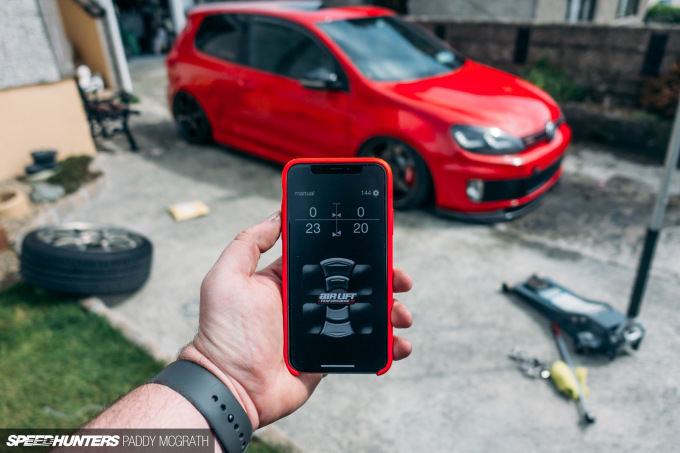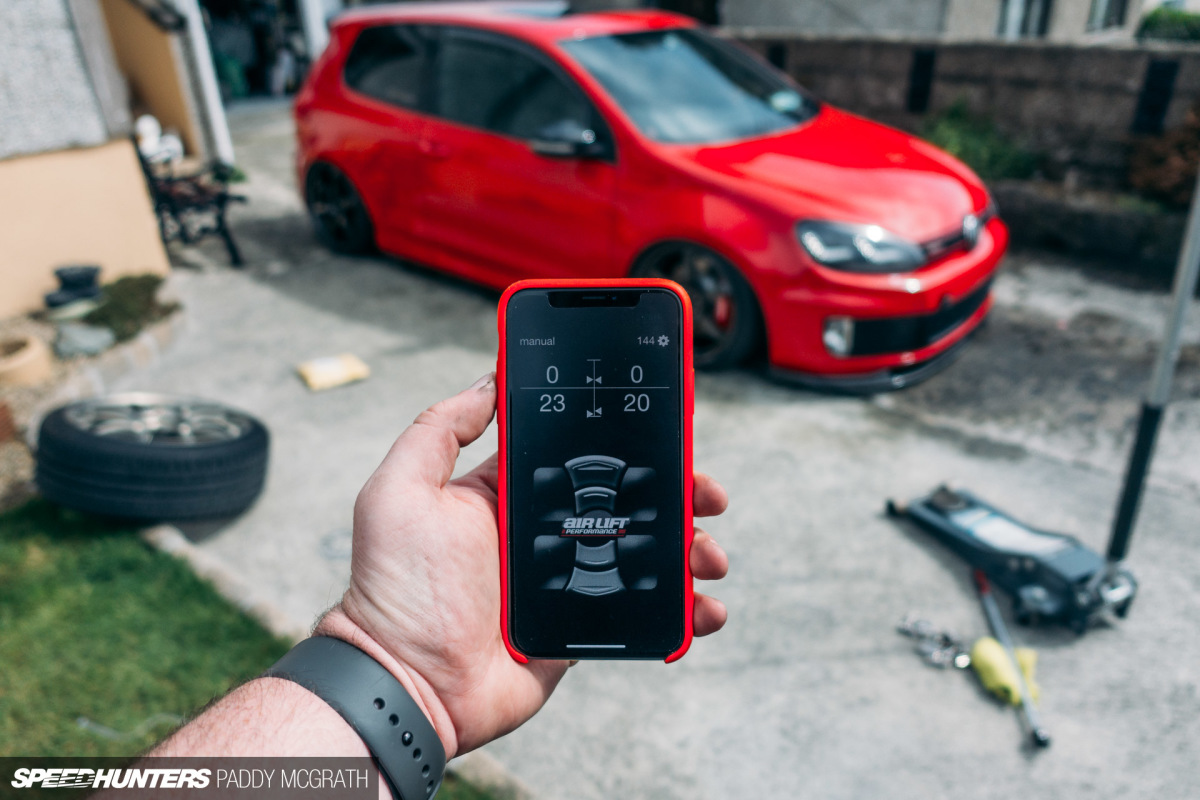 With everything mounted up and torqued, I was keen to check the wheel fitment at varying ride heights. I had done the maths and I knew I should be okay, but it's still a relief when everything clears as expected.
Some might criticise the use of a 20mm front spacer, but it gives me more options in future. For example, if I choose to, I can run a 15mm spacer in conjunction with a 255/35 tyre. Also, having the benefit of a wheel size that's available directly off the shelf is a huge bonus if one ever gets damaged.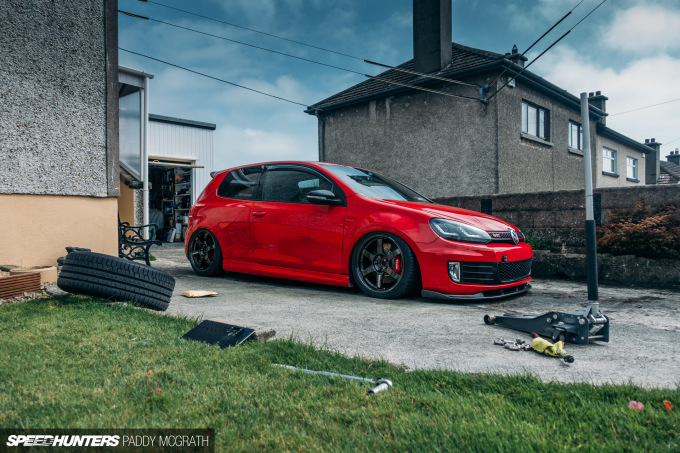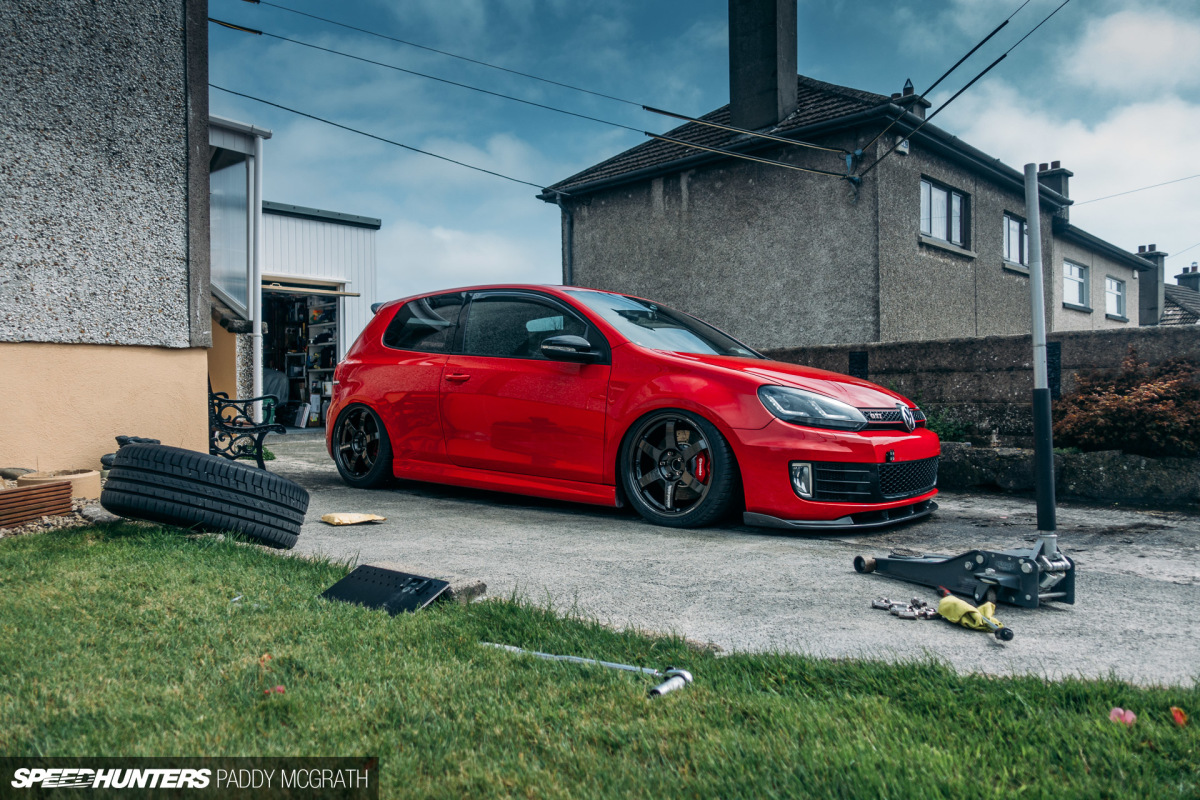 This is a look that I had waited so long to see. I'd lower the front more if I could, but it would required a frame notch and I'm just not about that life. For me, how the car drives is priority number one, but looking good in the process is an added bonus.
Final Touches
It wasn't long after I had mounted the wheels that I headed out to Flip's place to fit some of the last pieces of the puzzle to the car. If you're wondering why I bounce between Flip's and Stone's, it's purely down to where I am in the country when I need to sort something. I'm pretty lucky to have the choice.
This would be a more straightforward kind of day with two relatively simple objectives to be completed. The first of which involved removing the front bumper. Well, it didn't have to be removed, but it would make for a better install.
Flip always asks me how I end up with so many scratches on the underside of my front splitter, despite having air ride. Combined with the collection of stones and pebbles lodged behind the front bumper, these are probably a decent indicator of the car's purpose and use. Let's just say, I've no intentions of winning any show 'n' shine awards in the near future.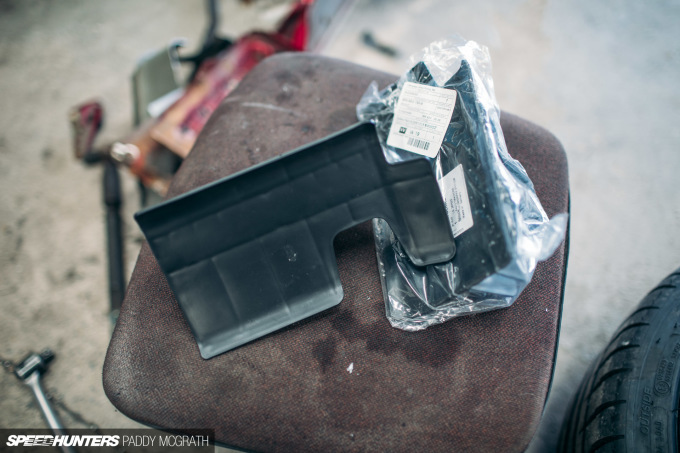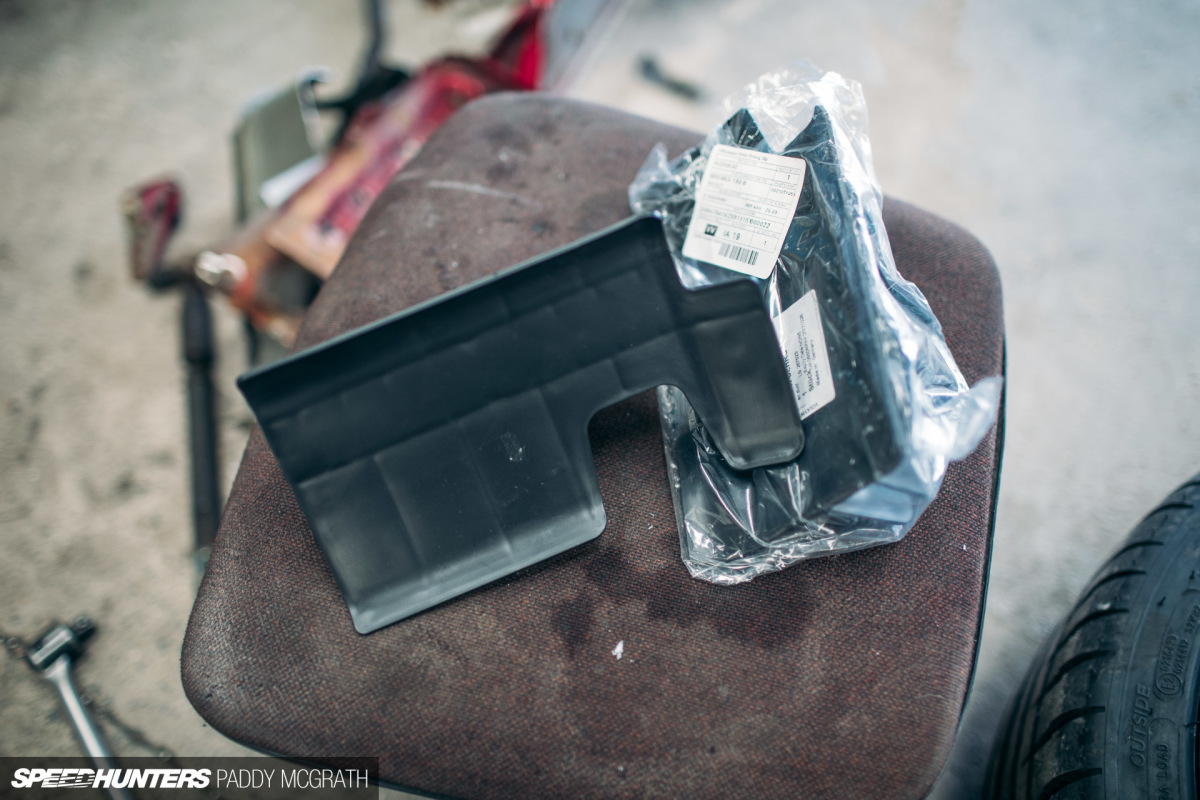 On the subject of driving, and along with the earlier mention of utilising OEM braking components, these Audi RS3 brake ducts would be a simple and effective addition to my brake setup.
As mentioned above, the Clubsport S discs are single handed, which means that one has cooling vanes in the right direction with one in the wrong direction, leading to one disc running cooler than the other. These ducts were created by Audi as a simple solution to the problem on the TTRS and RS3 (which also ran single handed discs). Seeing as I already had some ducting in the front bumper, they would pair perfectly with my existing setup and work as a proven preventative measure.
They very simply just bolt to the lower control arm, directing cool air from the aforementioned vents into the centre of the disc and the back of the caliper. A cheap and effective solution.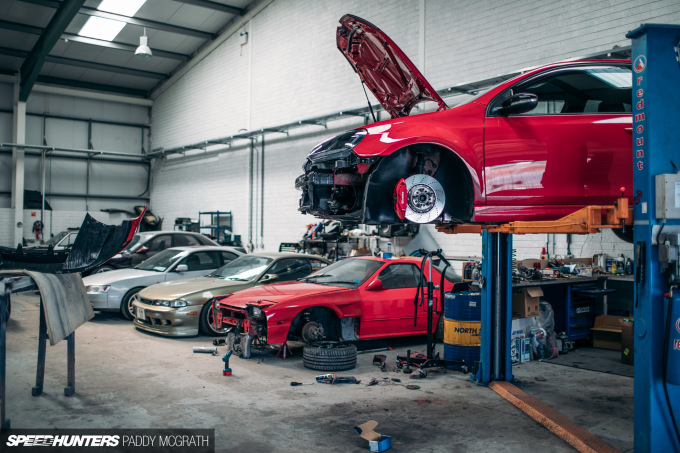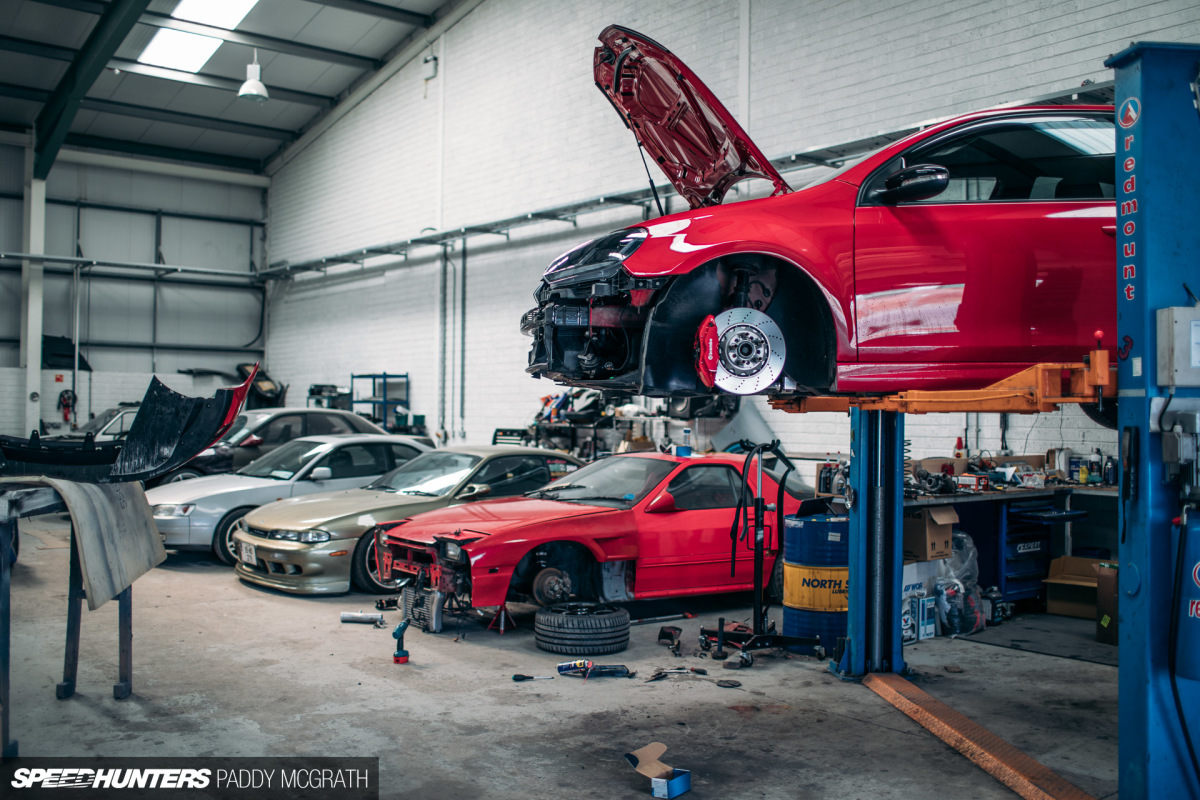 While I fitted those – along with some fresh external LED bulbs to match the new headlights and factory tails – Flip was finalising the position of some small aero devices.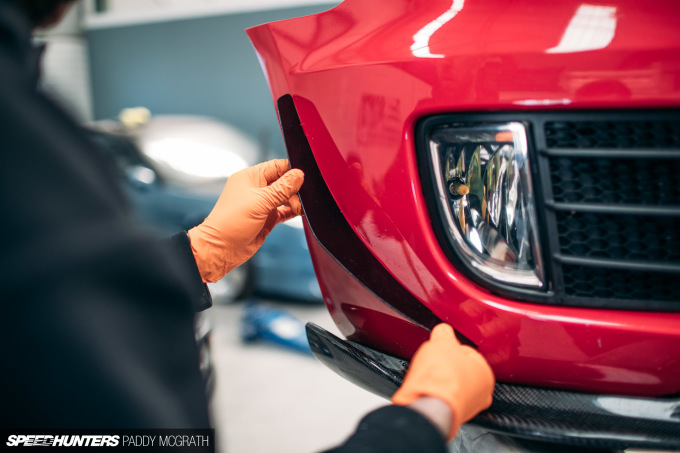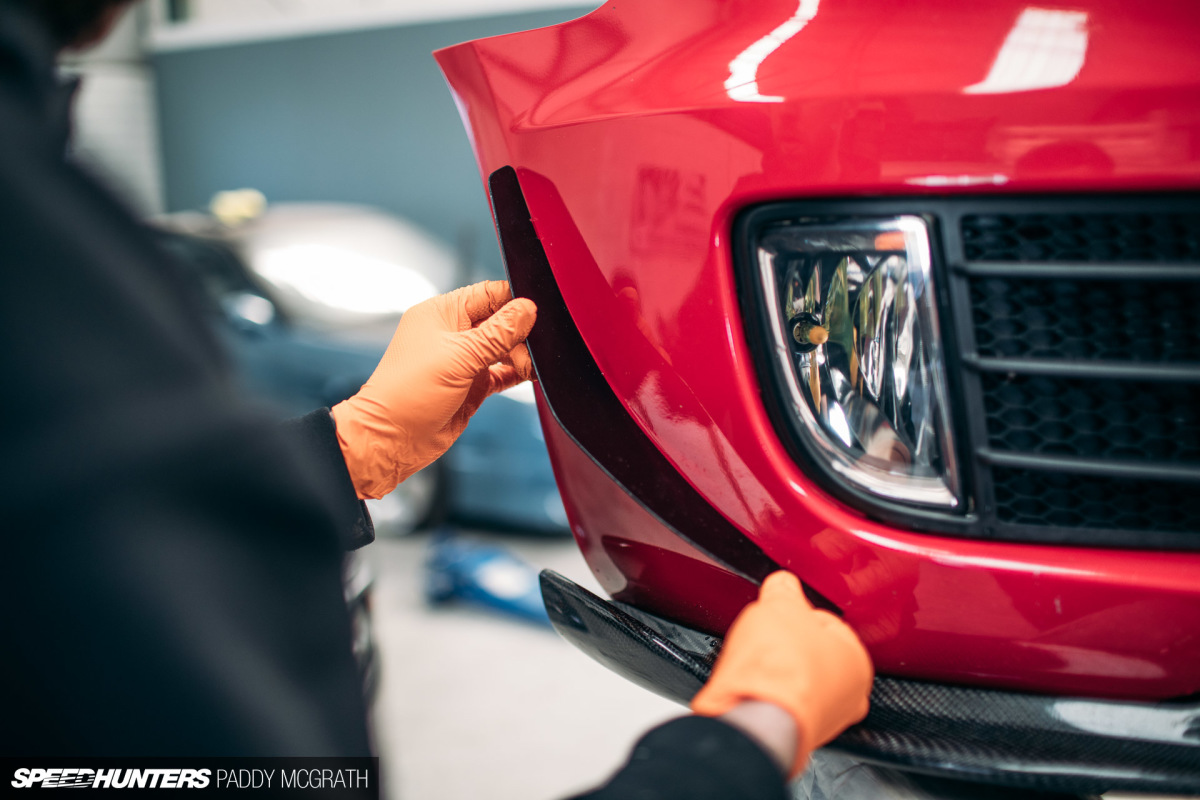 To be quiet honest, I don't expect any performance gains and the addition of these canards was purely cosmetic.
Again, a pretty straightforward install on a car where things are rarely straightforward.
The significant part is that these were the final aesthetic additions to the car. This is how I've always wanted Project GTI to look, more or less.
I asked Flip to drive up and down the street outside his workshop so I could get some moving shots, but also to observe how the car sat and looked on the move. It's not something you get to see of your own car very often, but I took massive pride in watching roll down the street.
No matter how pleased I was with how it looked, it still needed to drive better or all of this was for nothing.
Gauging The Difference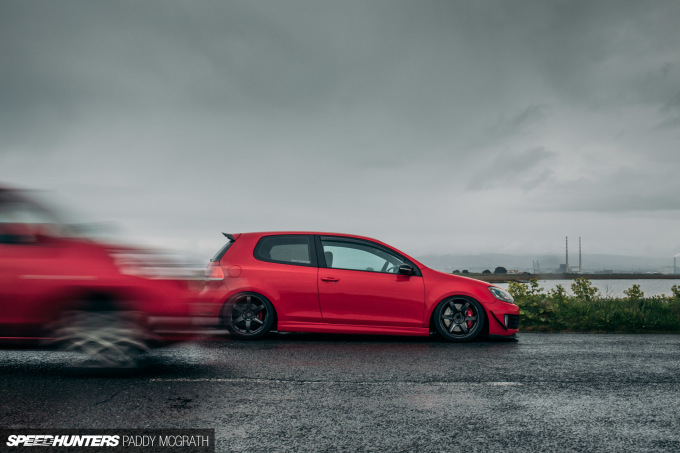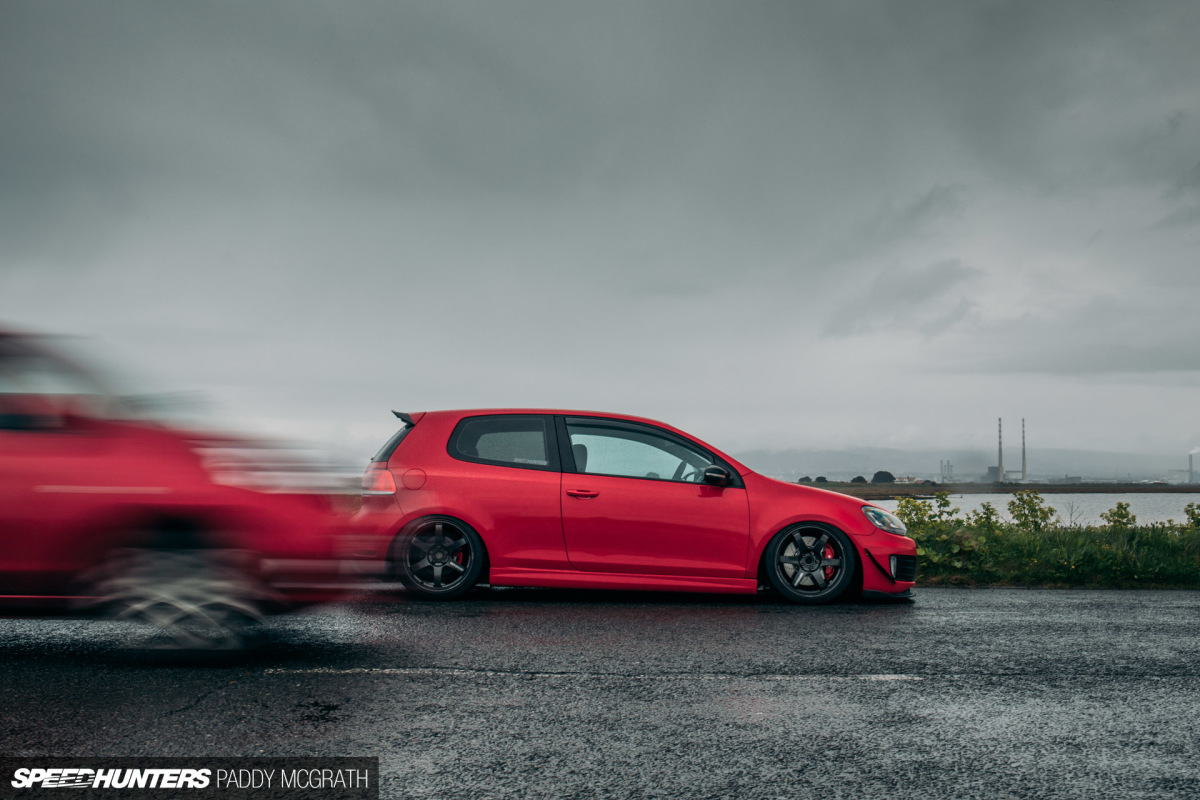 A full and fair assessment of the changes made isn't something that can be carried out overnight. Instead, you need to live with the changes for a considerable period of time really take notice of them.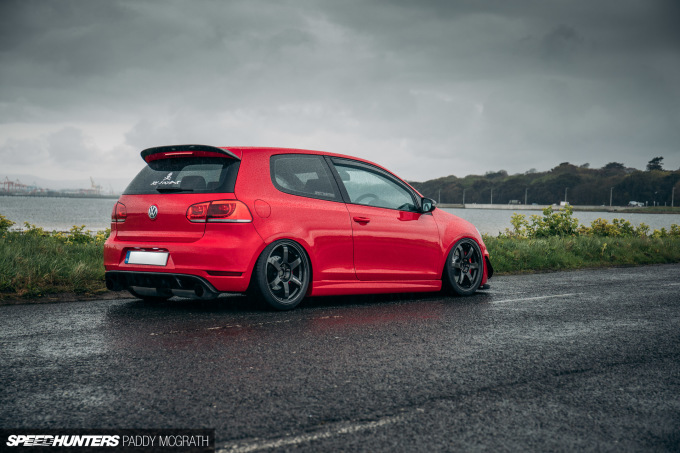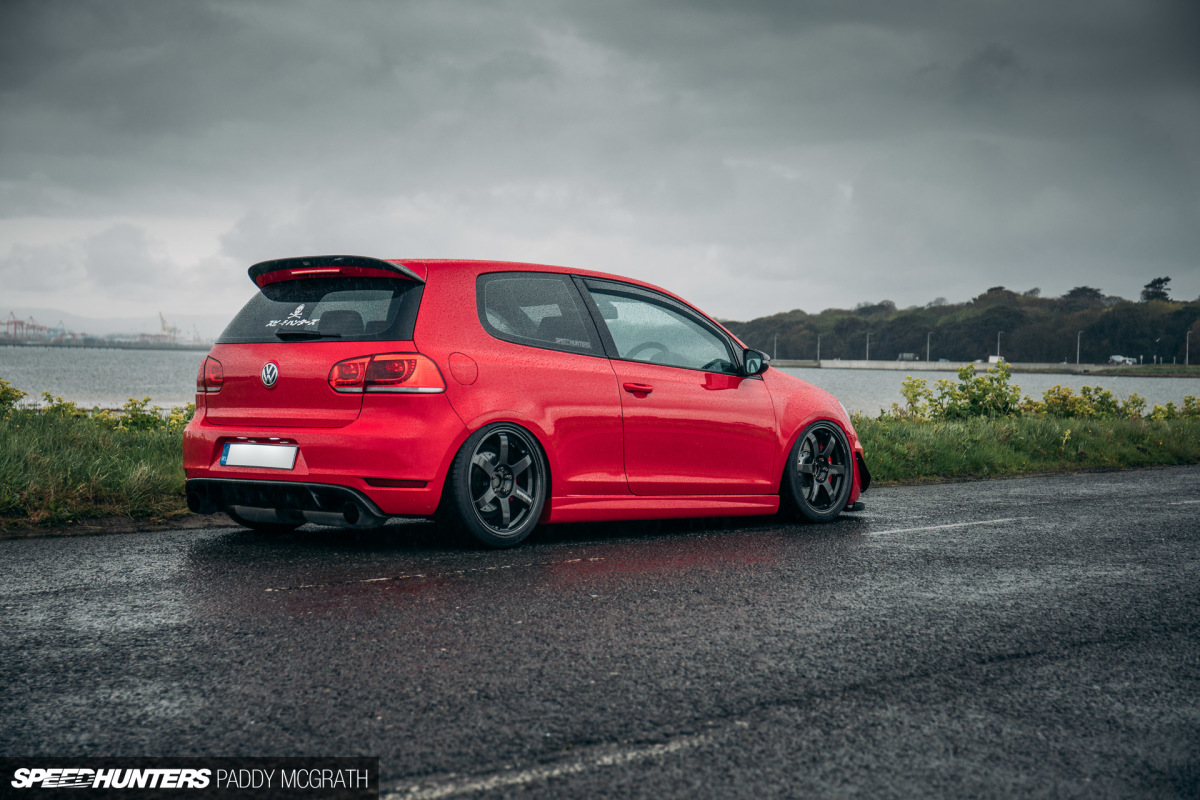 You need to experience them under different conditions and circumstances: high speed, low speed, start/stop traffic, highway commuting and backroad blasts. The only place I haven't had the opportunity to drive it yet is on track, which for now, is fine. My GTI is a street car before it's a track car, so I know where my priorities lie.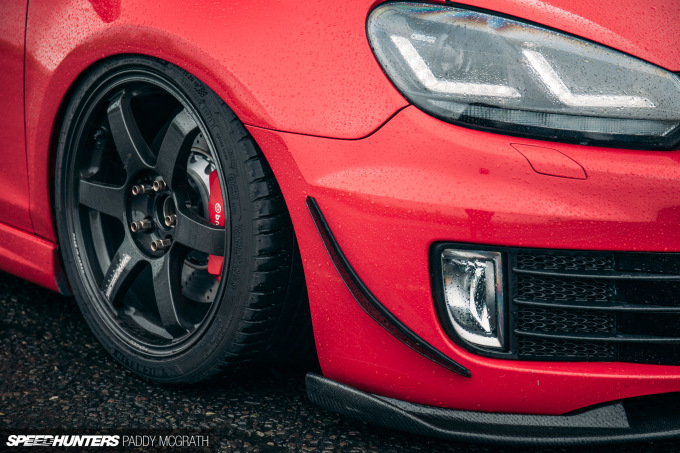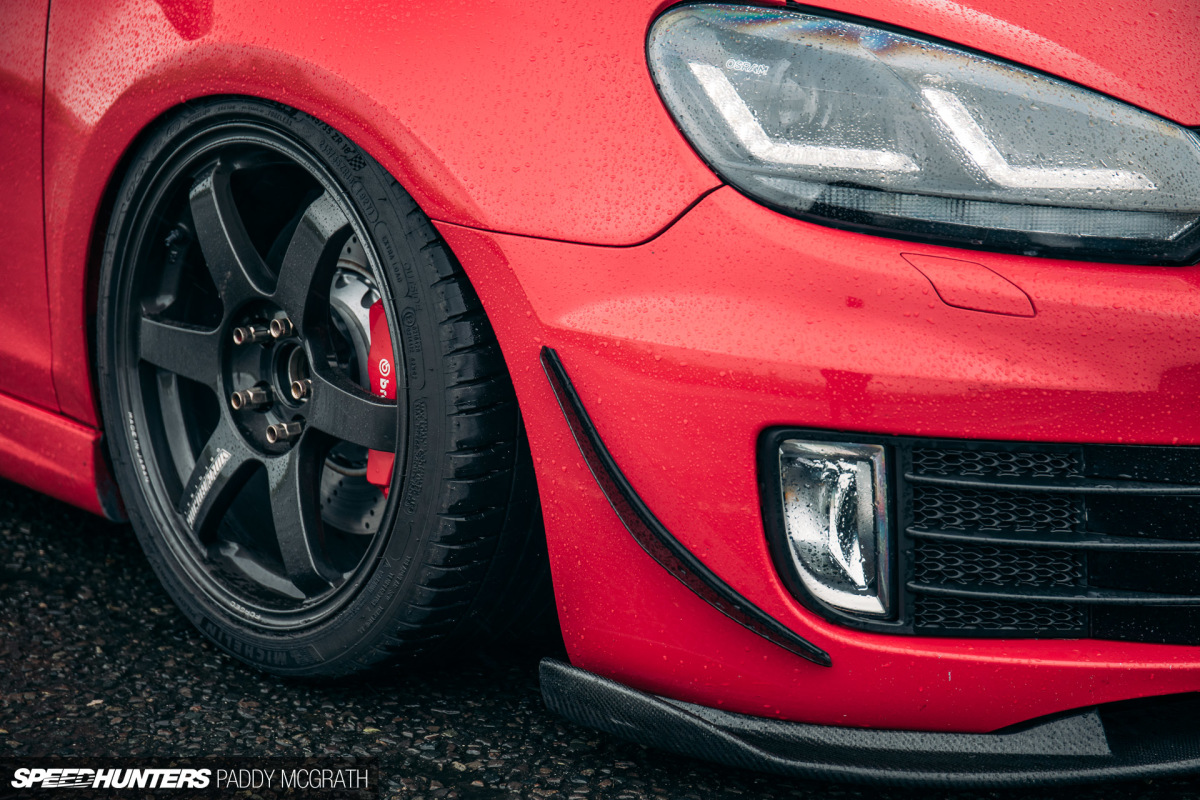 I've taken quite a lot of joy out of the fact that some of the biggest performance upgrades on the car are all practically invisible. The Wavetrac limited slip differential is tucked away neatly inside the gearbox, and the wider TE37 Sagas with 245-section Michelins have added the width to the inside of the wheel arch.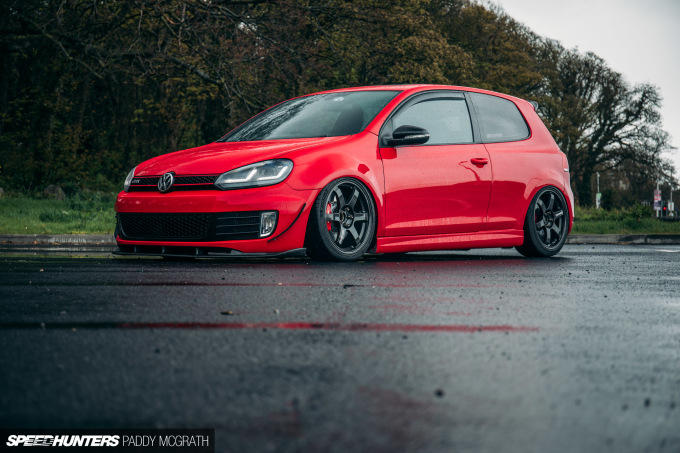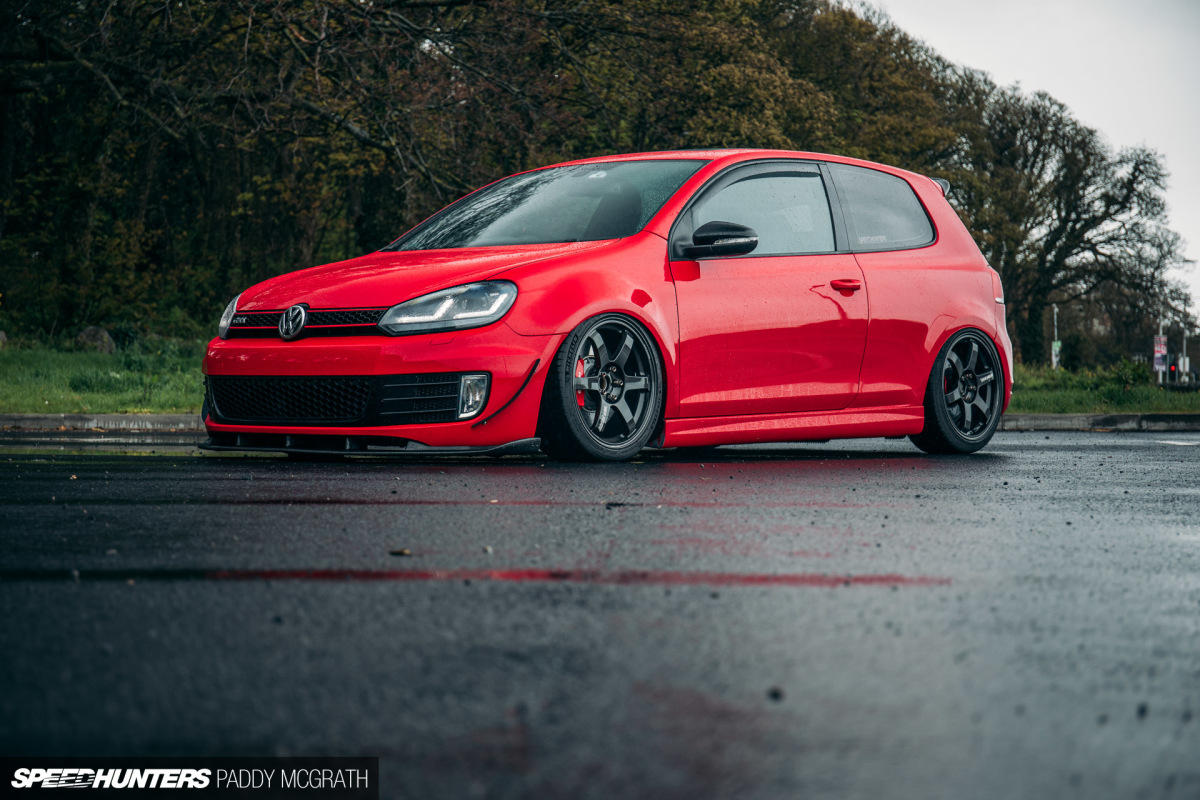 I did originally plan on running a mega concave front wheel setup to emphasise this reverse stagger, but I'm actually glad now that it didn't work out. This car has always been relatively subtle, and it's good to keep it that way for the most part.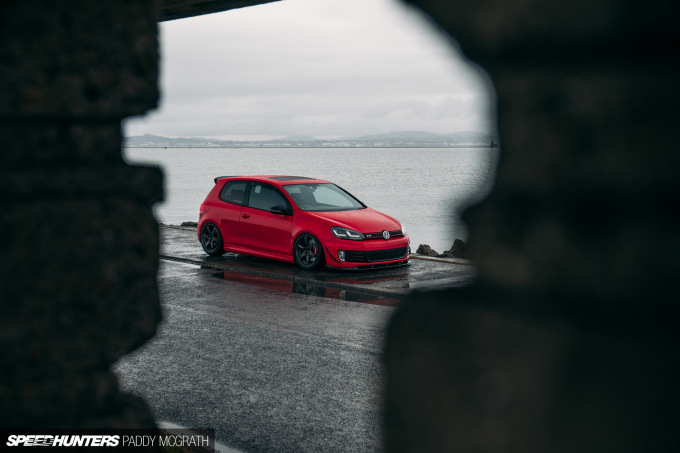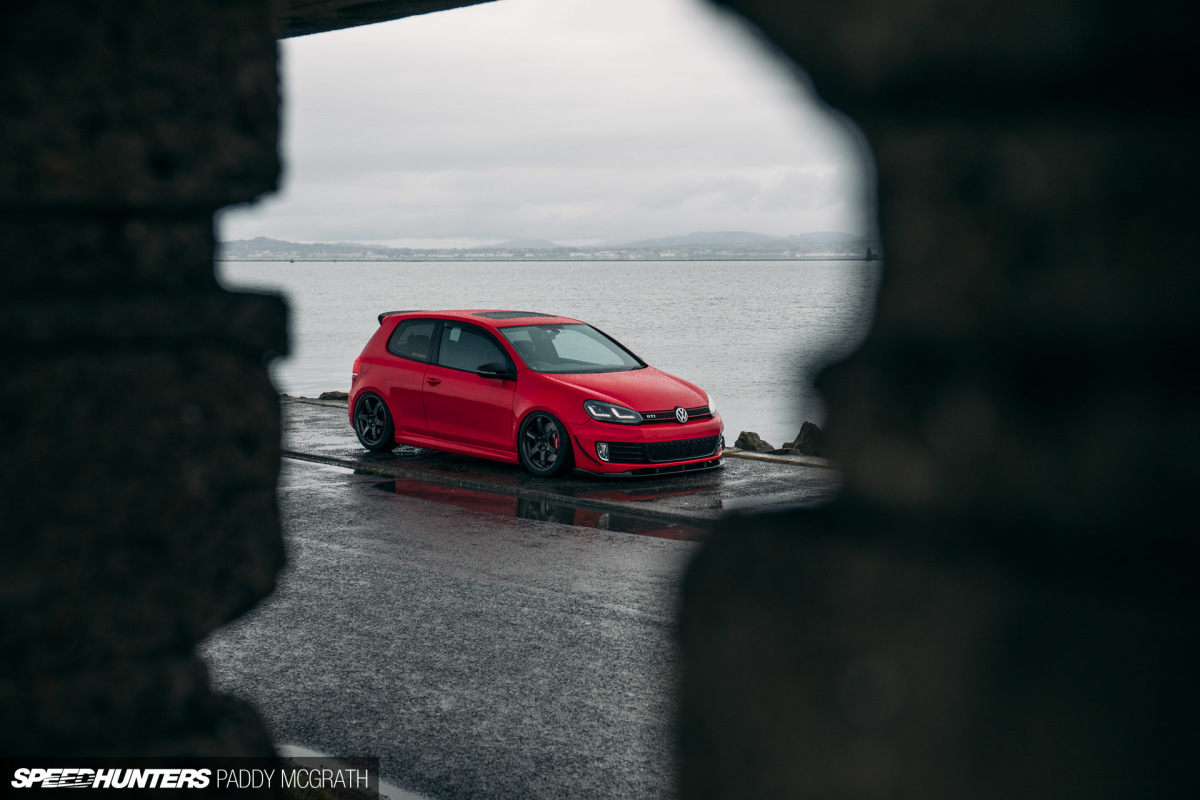 The car sits well on its new rolling stock, and I think the darker colour suits the car more so than the brighter shade that we had painted the ZE40s. Still, maybe contrasting wheel colours will help keep things fresh when they ultimately get swapped around in future.
Truth be told, TE37s are the wheel that I wanted to run on the GTI from day one. To finally have these original, genuine wheels made in-house by RAYS in Japan feels so good. There are plenty of imitators out there, but only one genuine article.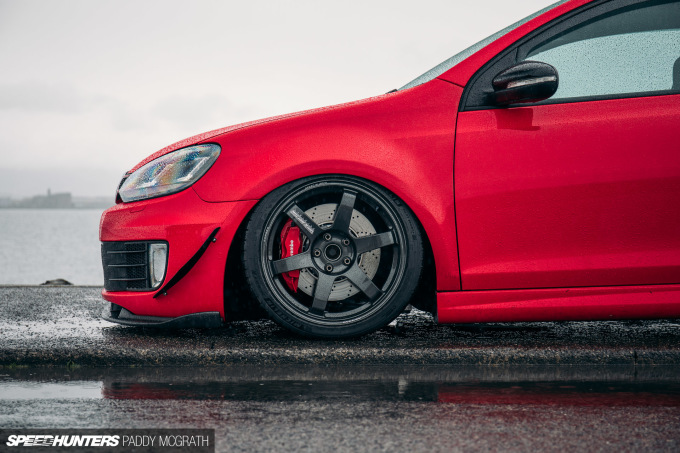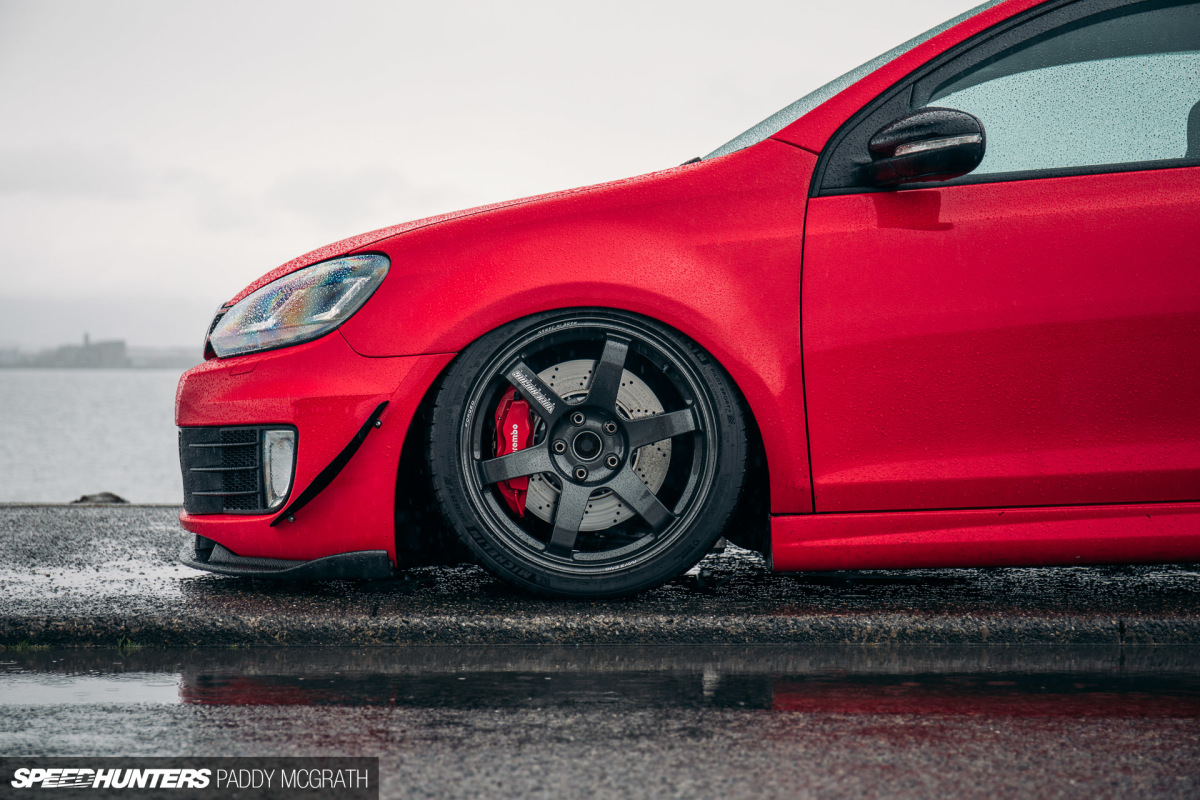 Much to my delight there have been zero instances of rubbing or the tyres fouling the arches. The rears sit a hair more tucked in the rear (ET39 equivalent versus an ET42) but the fronts only poke 0.4mm more.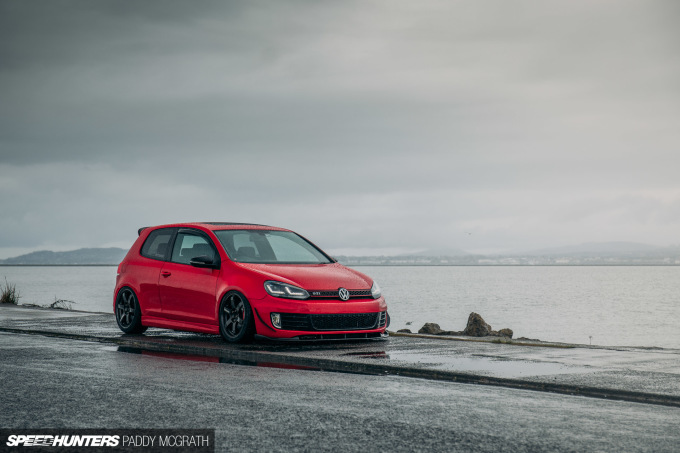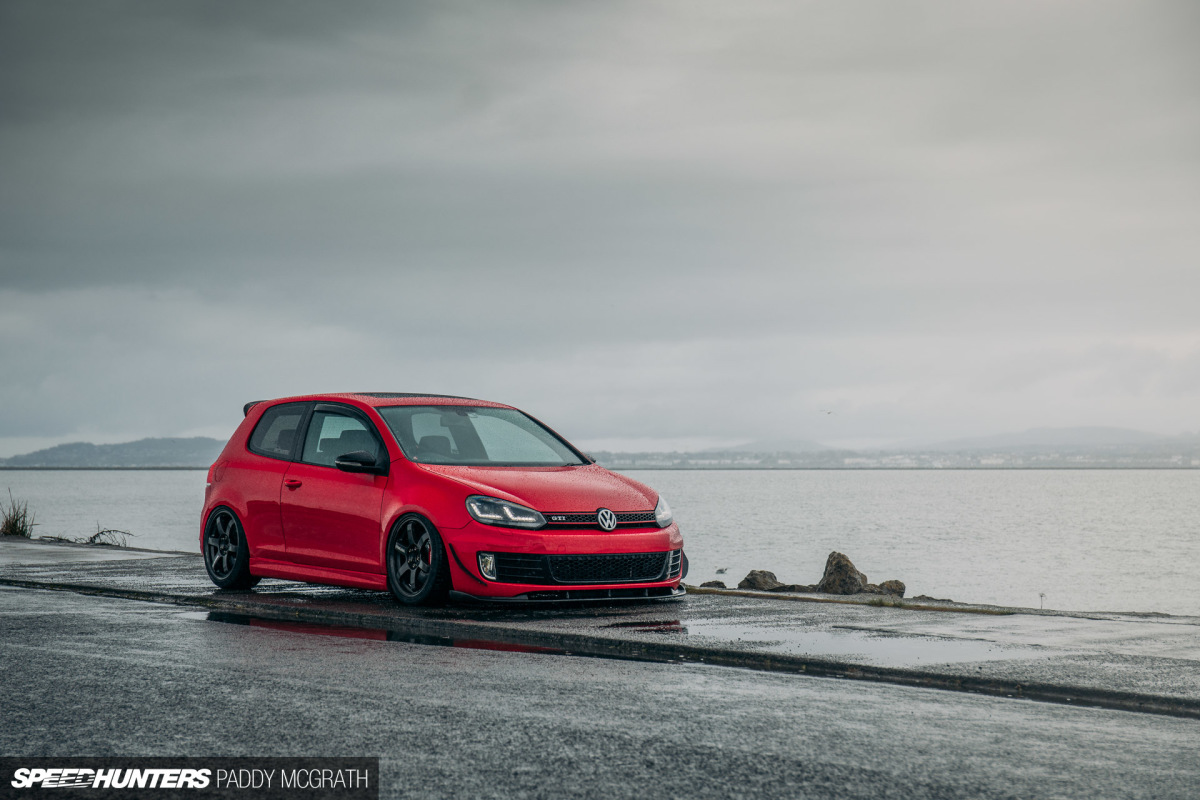 From a driving perspective, there has been no noticeable drawbacks to increasing the amount of rubber on the road at the front. I was expecting a little bit more tram-lining or even aquaplaning in torrential conditions, but I've not yet encountered any considerable difference.
I have noticed more traction from a standing start. There's still some spin in first gear from a launch, but from second gear onwards there's no shortage of traction and forward momentum. It's highly amusing for a front-wheel drive car to be able to get off the line so quickly on street tyres.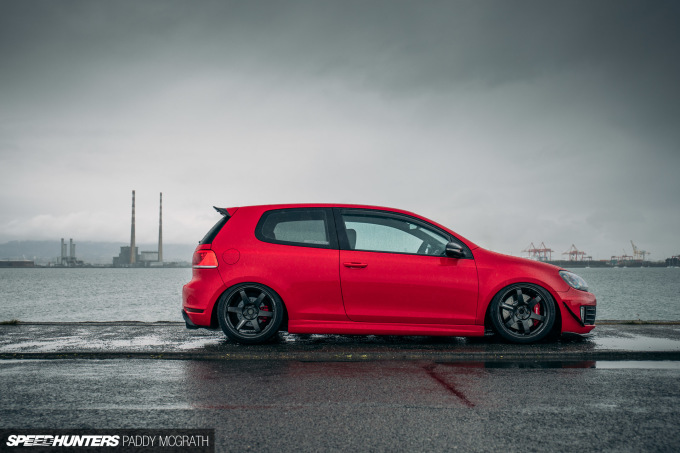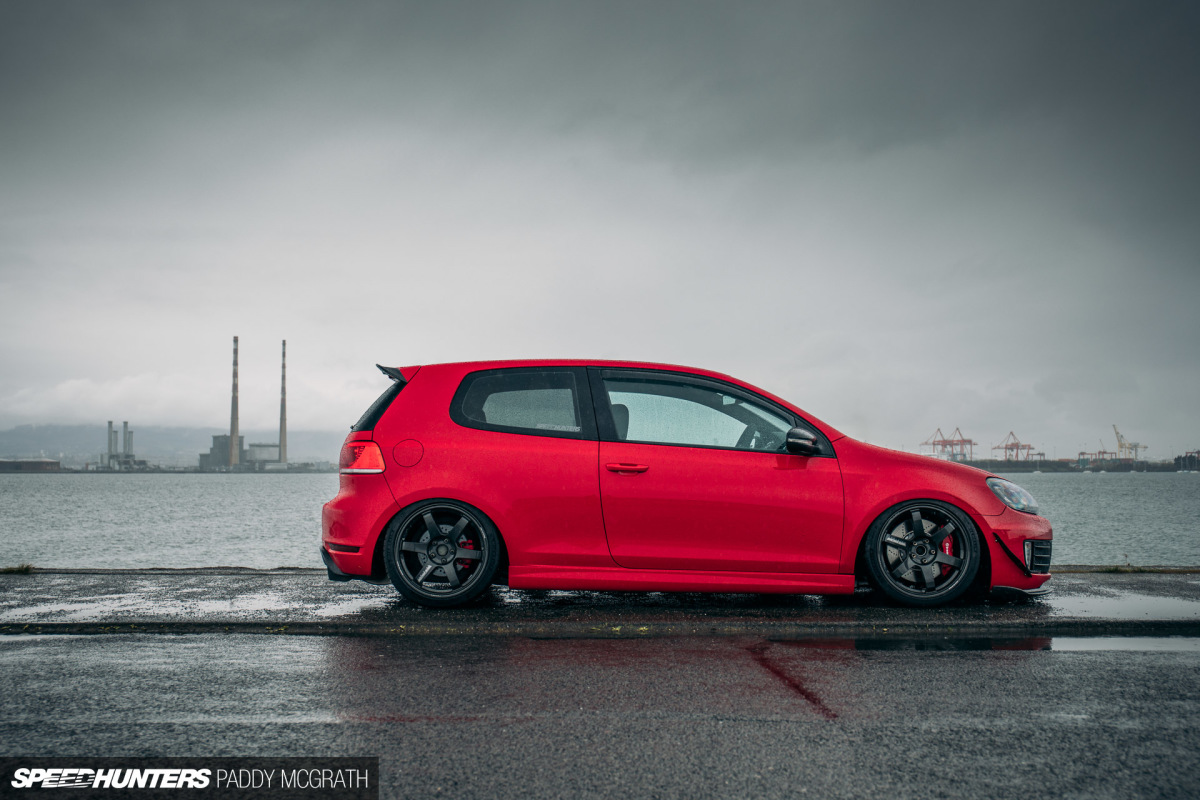 The steering isn't heavier at low speeds when manoeuvring or parking, but it does communicate more through the steering wheel. The front definitely bites harder on turn too.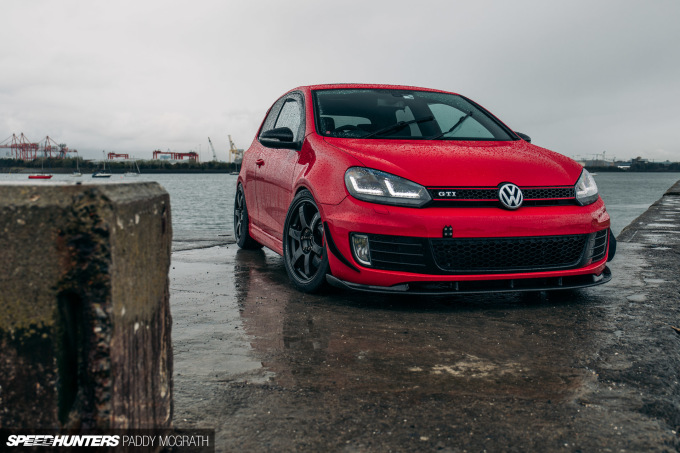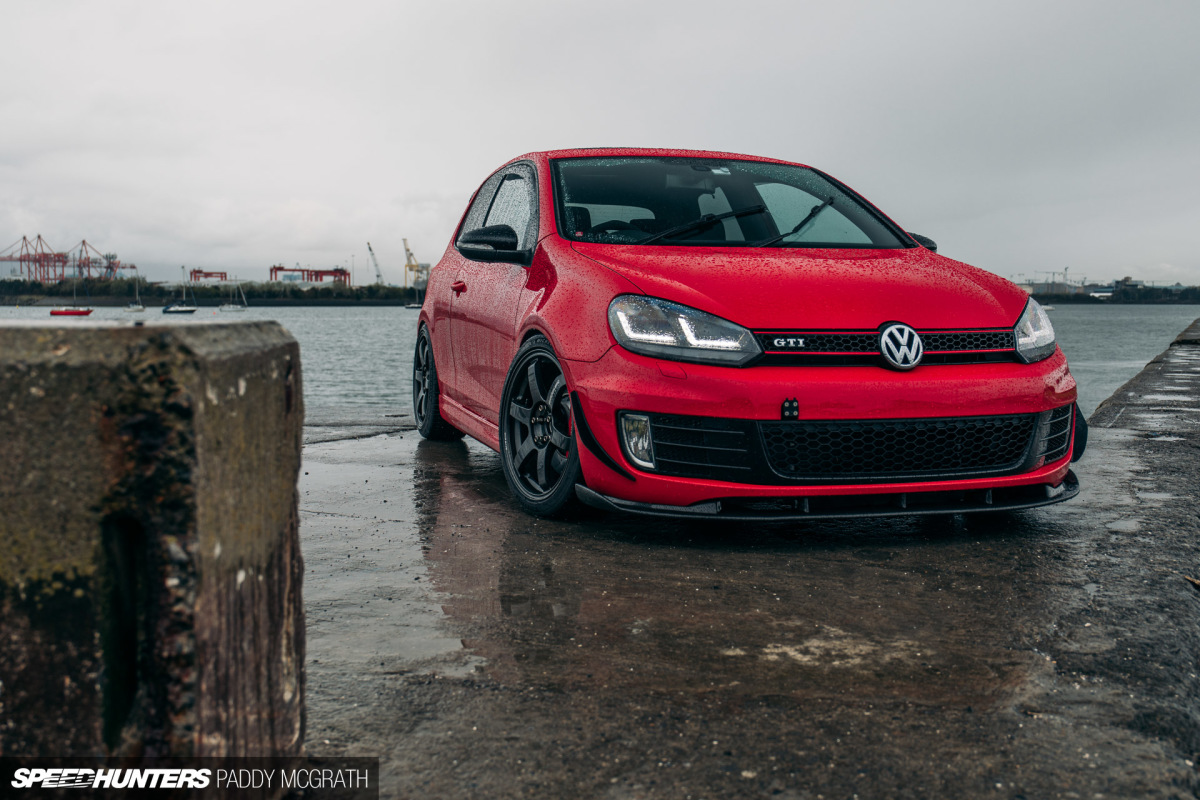 I wouldn't say that the difference is night and day, but it is another small increase in performance in addition to the previous gains made. It's maybe just another couple of percent better, but when you've already exploited so much of the potential of the car, it still feels significant. The Sagas are the perfect wheel for what I wanted to achieve, and one which was designed to work on a modern performance car.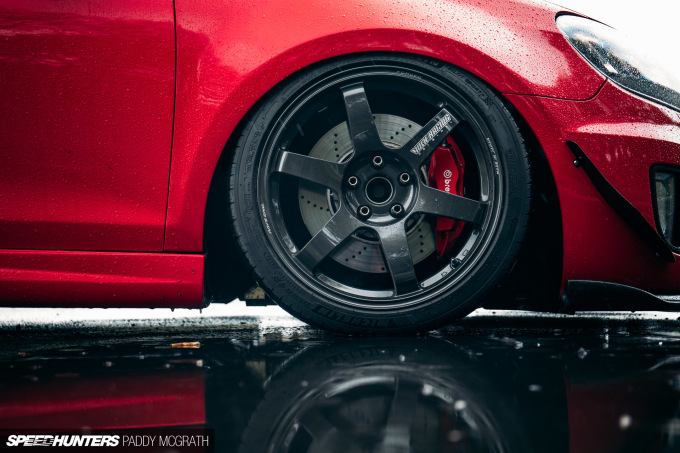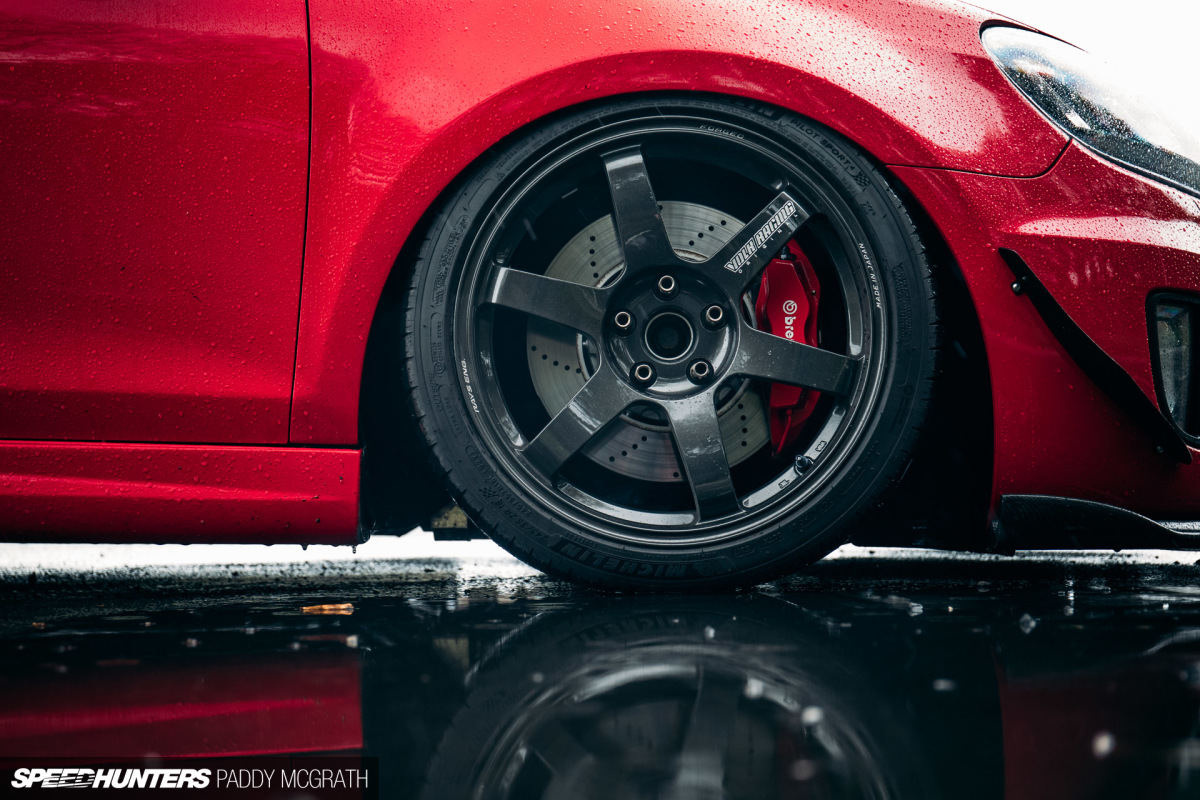 As it sits now the car is practically in its final form. I don't envision any more aesthetic changes, although it could do with a comprehensive paint correction at some point in the near future. It'll still have its stone chips and imperfections, but it's nice to take the best possible care of it, regardless.
I have just two items remaining on my to-do list for the car. The first is to have a final tuning session for Irish fuel. It currently makes 308hp at mid-boost on our 95RON, but I think 350hp or more should be possible with some fine tuning. The second item is one that I'm still debating; the addition of a fixed back driver's seat. I've recently tried one on for size and pretty much immediately fell in love with it, so that's looking more likely than it has in previous months. Still, it's a 'nice to have' rather than a 'must have'.
Speaking of which, I just broke the cable out of the handle for opening the bonnet while trying to open it. I guess that's three things on the to-do list and my weekend plans sorted.
The joys of motoring, eh? Still, I can see the finishing line and it looks good.
Paddy McGrath
Instagram: pmcgphotos
Twitter: pmcgphotos
paddy@speedhunters.com
Cutting Room Floor