Morning On Film
You're downshifting and hard on the brakes before initiating turn-in, feeling your heart against your chest and your shoulders doing their best to leave the seat back. You dive into the turn as you blip the throttle, ease off the middle pedal, and find the next gear down.
Keeping the car balanced through the apex that is your lane, you switch from the slow pedal to the loud pedal, ready to run just a couple inches wide and open up the throttle. Your knuckles relax just a touch as you power out of the curve and onto a long straight. Up to the redline, a swift kick and a quick punch of the wrist later you're on your way to more speed. You focus down the road and trees fly by, faster and faster, your worries left behind — this is the wonderful appeal of the mountain pass. Faster you go, and quick glance down at your gauges confirms your suspicion.
46 miles per hour.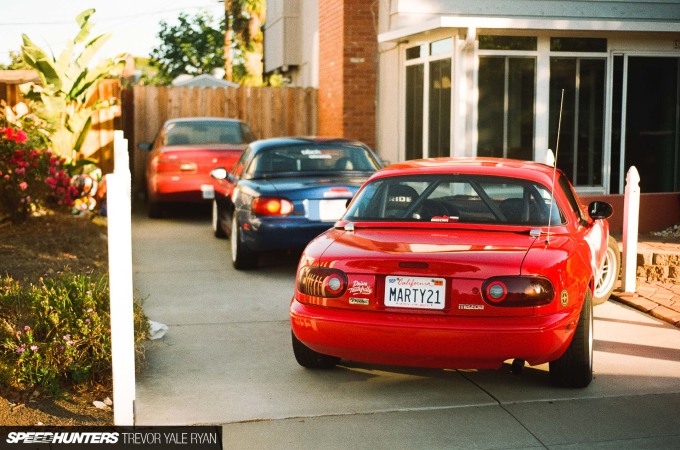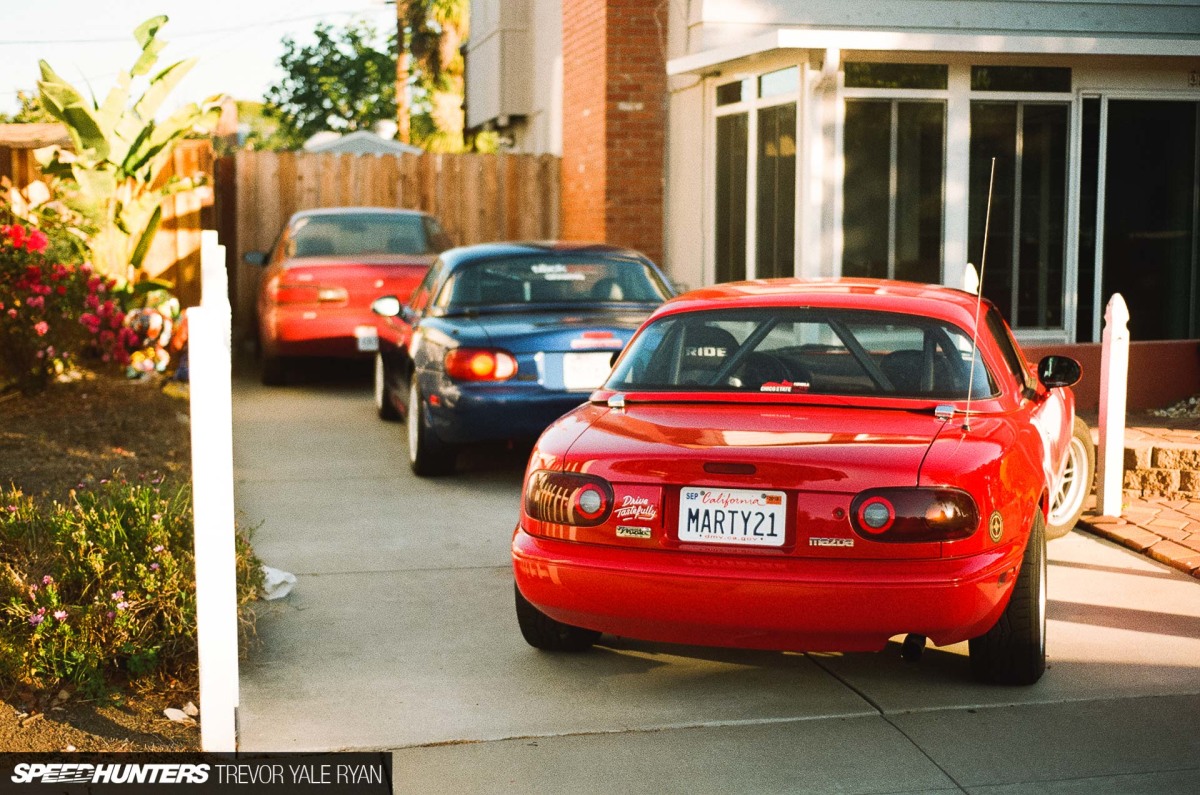 Such is life in just about any Miata, but before having a great time going slow on the twisty back roads I had the bright idea to shoot the day on film. Joining my NB, my wife, and me on my quest to meet up with other slow cars would be my friend Andres in undeniably much nicer NA.
Things started out where you might expect and I was having a grand time clicking shots off the old analog Nikon FM-2 my grandfather gave me a few years back as the cars were fueled up.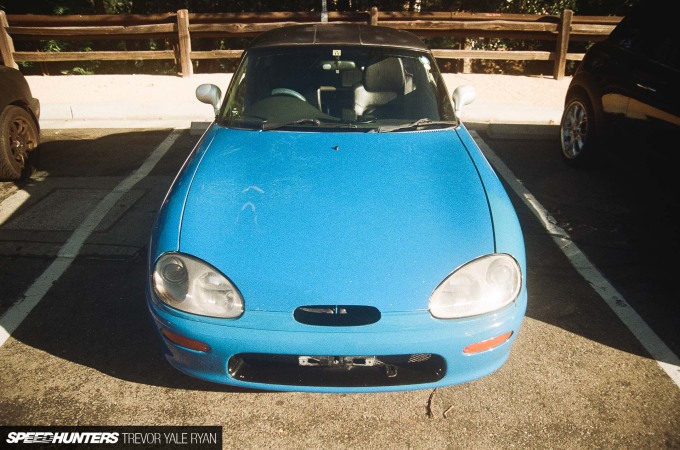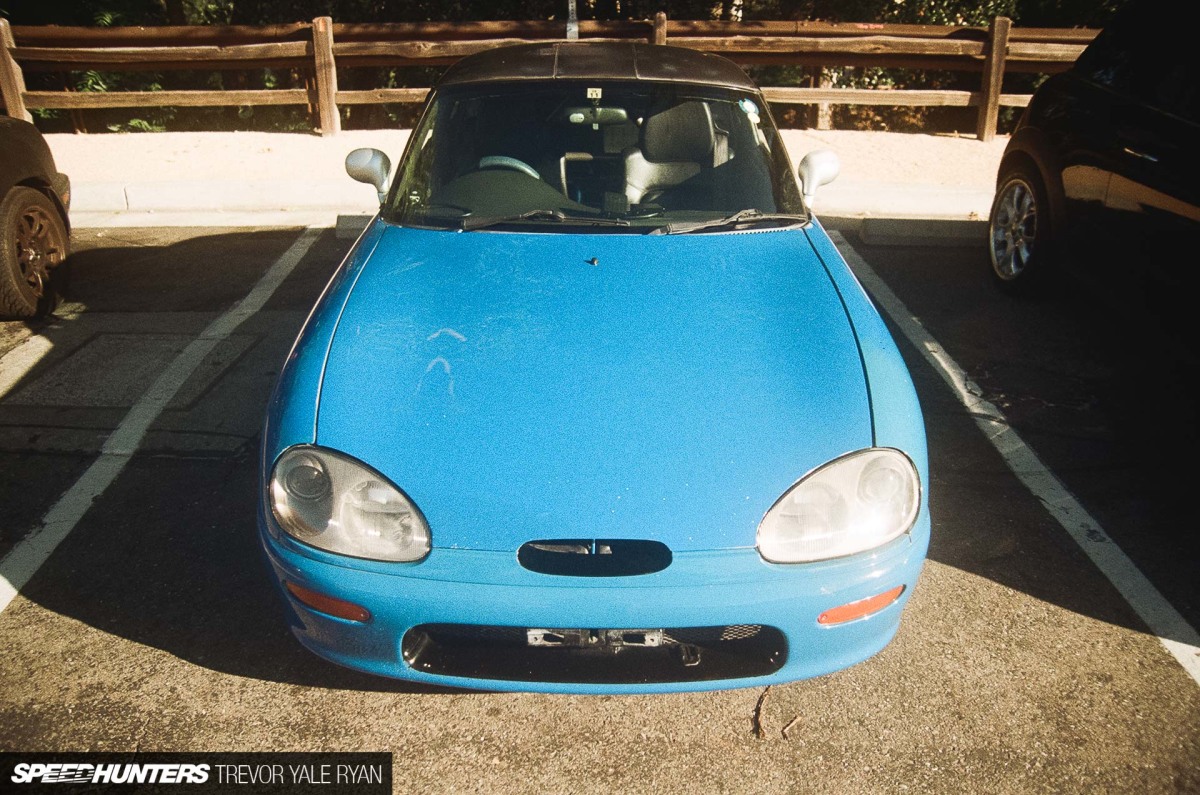 The little cruise was organized by Dustin Yee — whose Cappuccino I spotted at a Laguna Seca track day some months back — and it was the perfect day for rotaries to stretch their legs and a few Miatas to brush off the cobwebs.
Digital Afternoon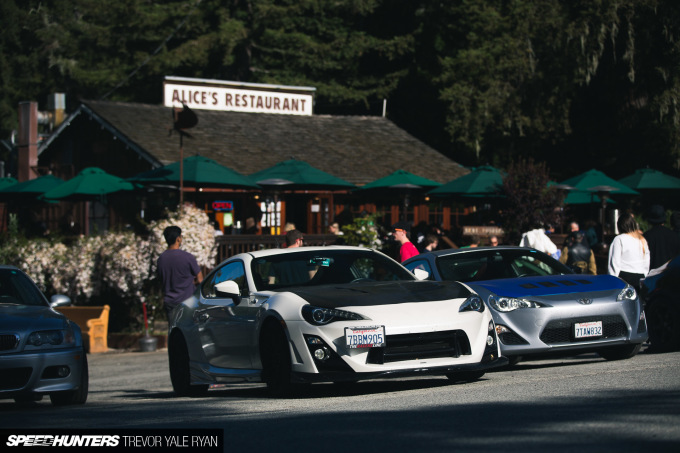 The first stop was Alice's Restaurant, and I have to shamefully admit this was the first time I've made it out here. Anyone who drives their car with spirit in the Bay Area will know that this is the spot to meet up — I'll be doing my best to get some proper hunting done out here in the coming summer months.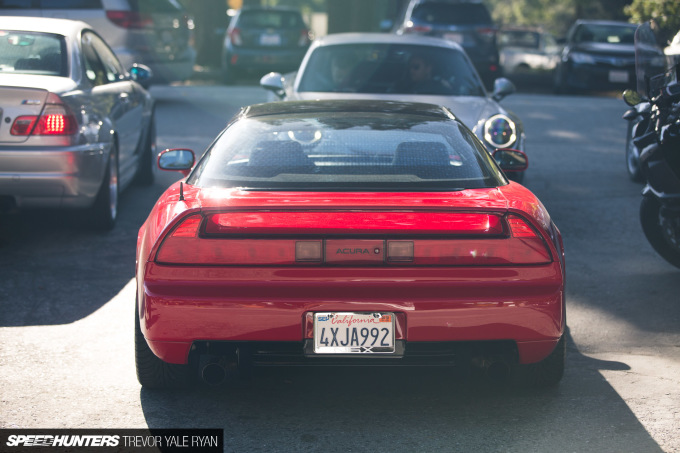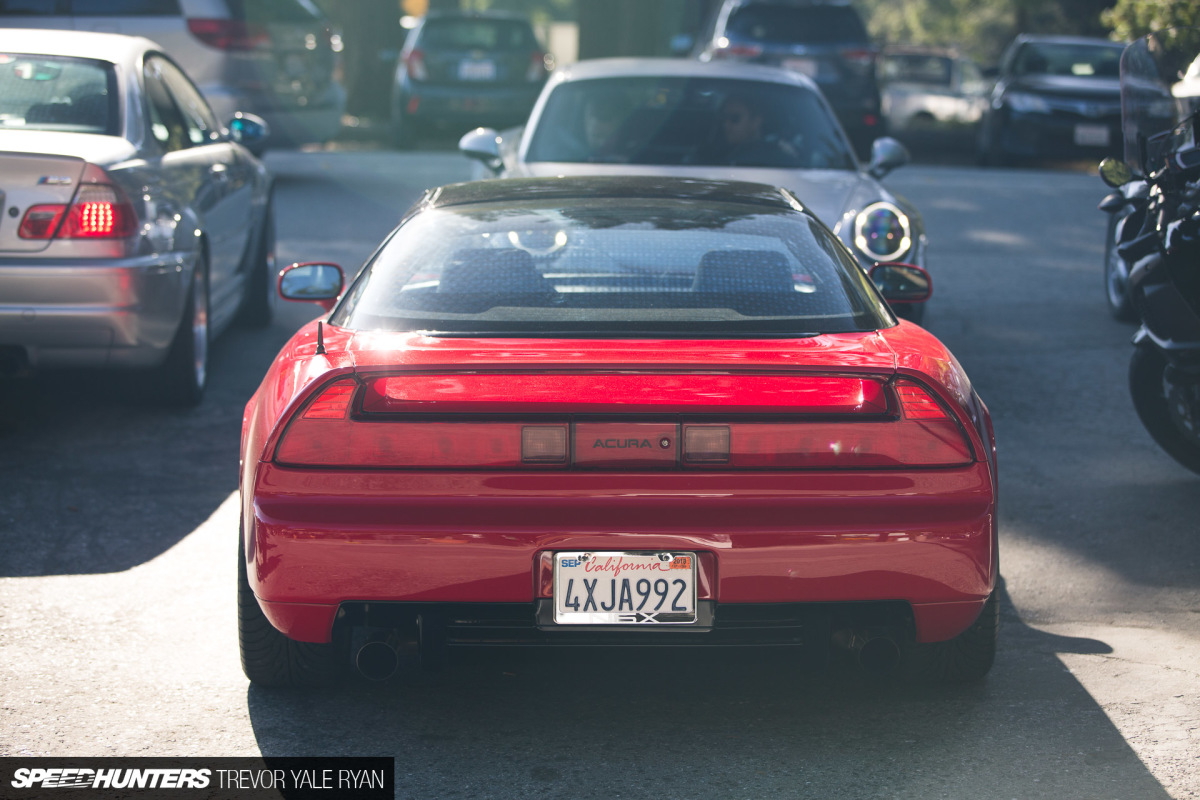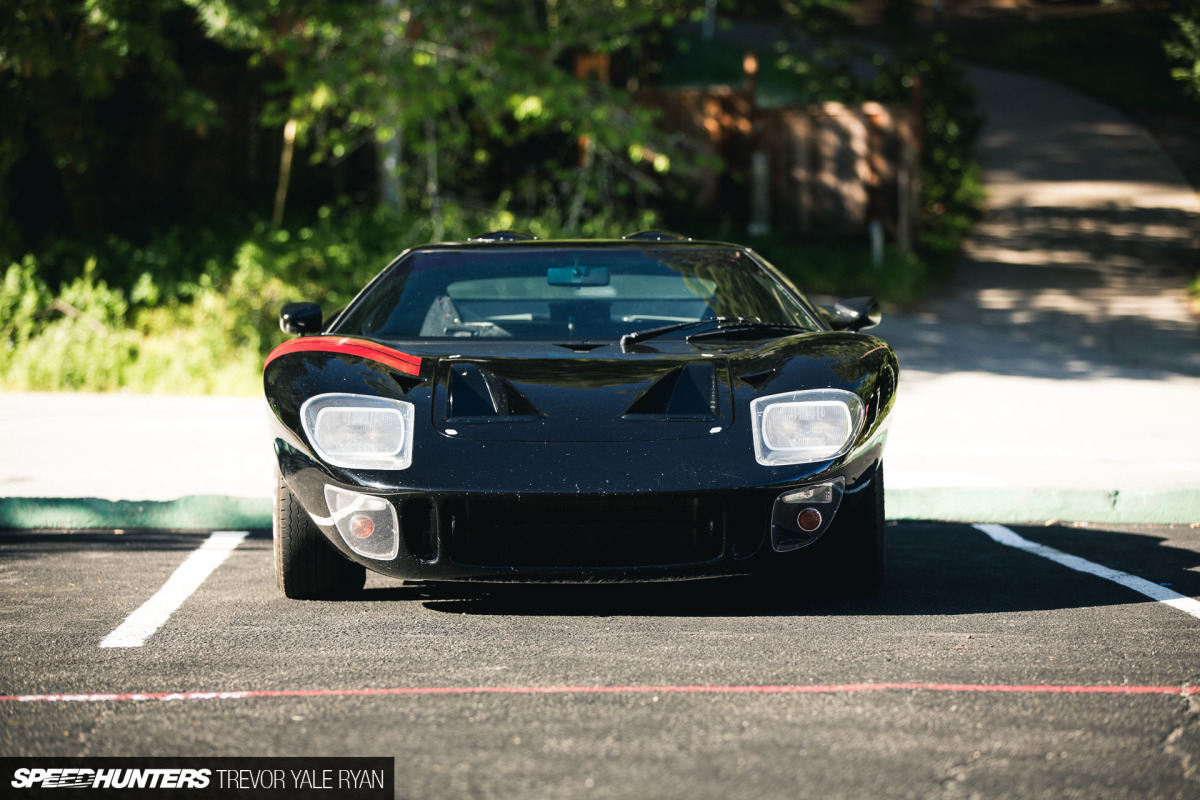 You'll maybe have noticed that the previous photo (and all of the rest) are not on film and I don't want to talk about it. I'll just say that the camera can be fixed and I was having too good of a time peeking around the paved lots in the middle of the forest to be upset about it for too long.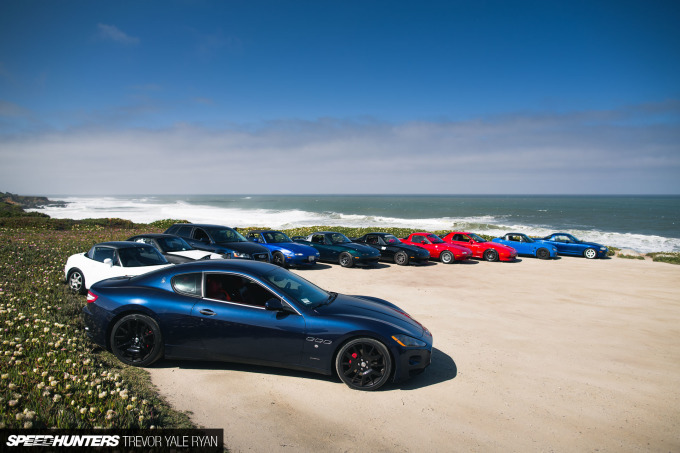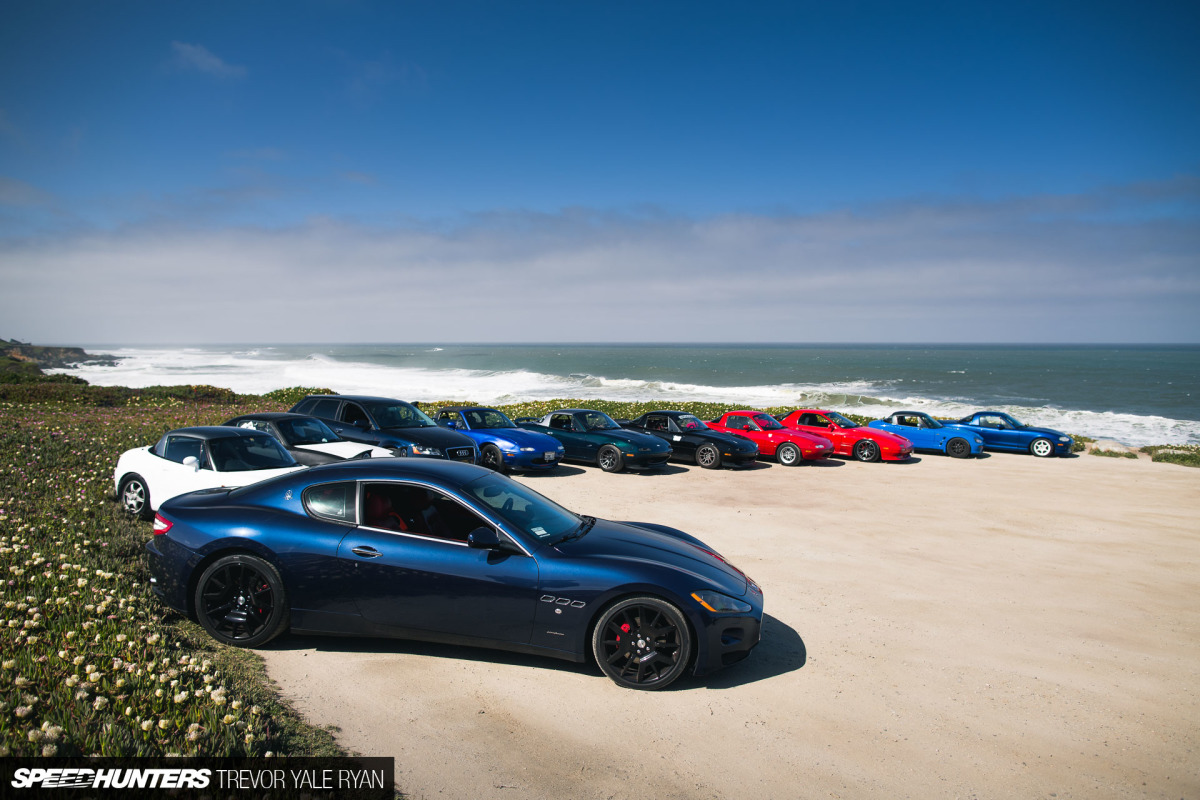 But the catastrophic failure of the film camera's shutter — which was entirely my fault —  was a good catalyst for me to think about how much both cars and photography have changed just in my lifetime alone. Case in point, the soon-to-be wide-body and chassis-scraping Maserati positively dwarfing the (mostly) decades old cars.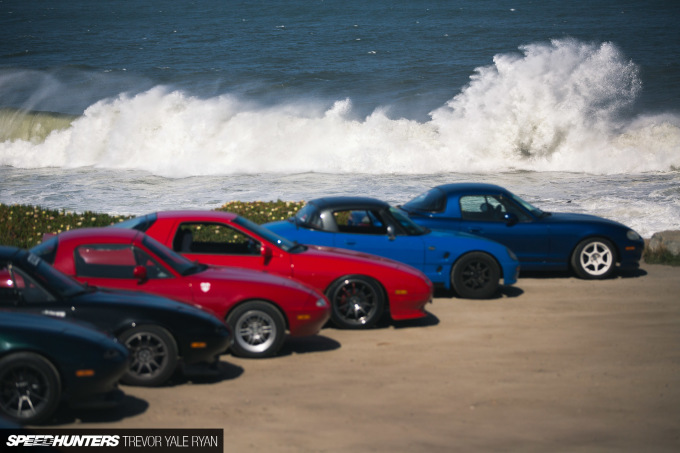 On the other hand, the amazing driving roads and the beautiful California coastline haven't changed a bit; all of it is as incredible as it was before I could even say 'car.'
Backroads & Enthusiasts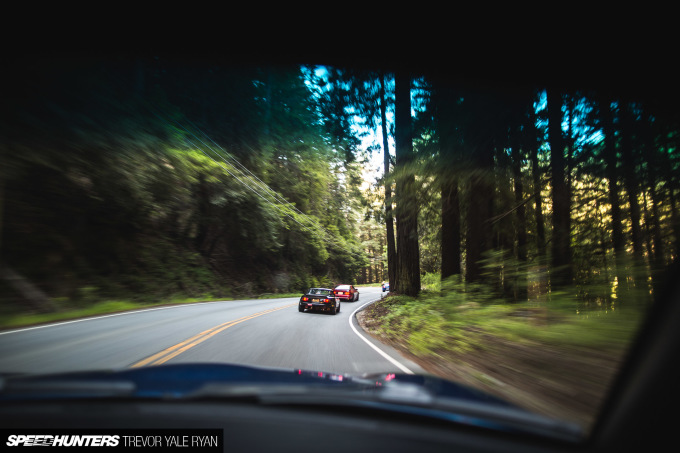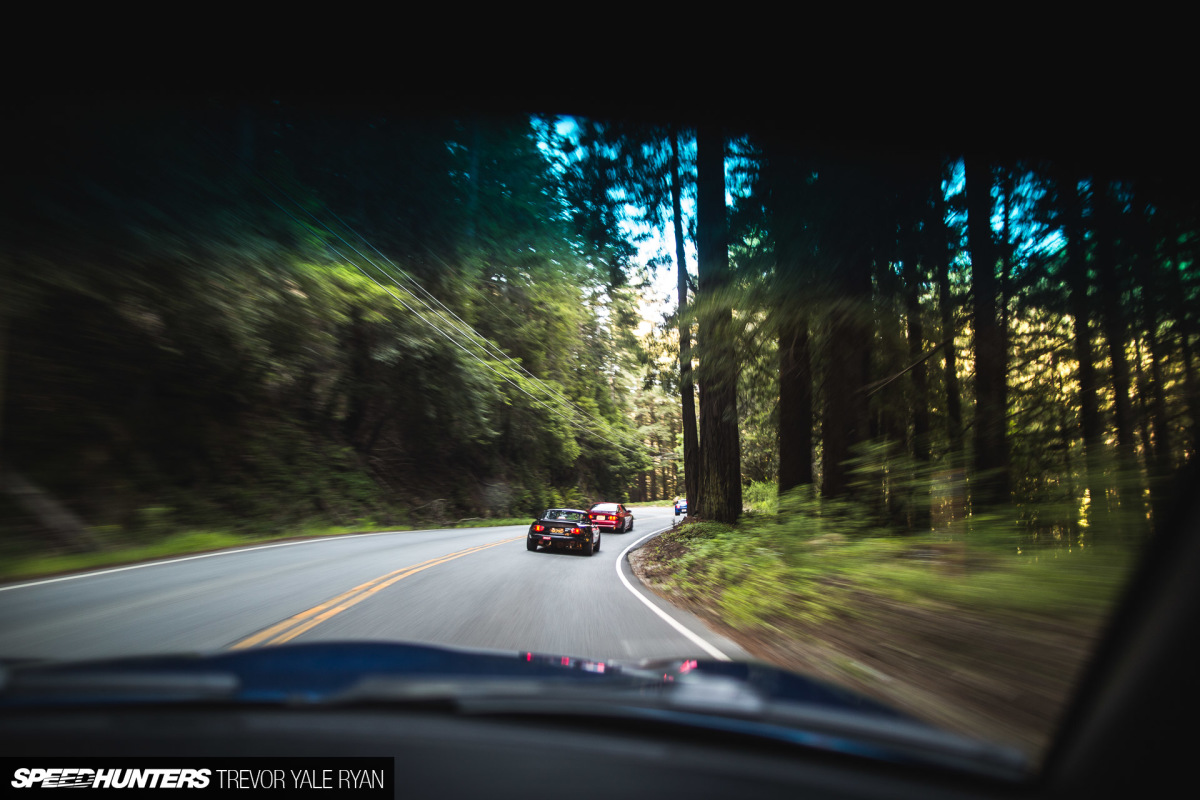 And then, there are the enthusiasts themselves. I'm confident that since there have been cars, there have been people who love cars.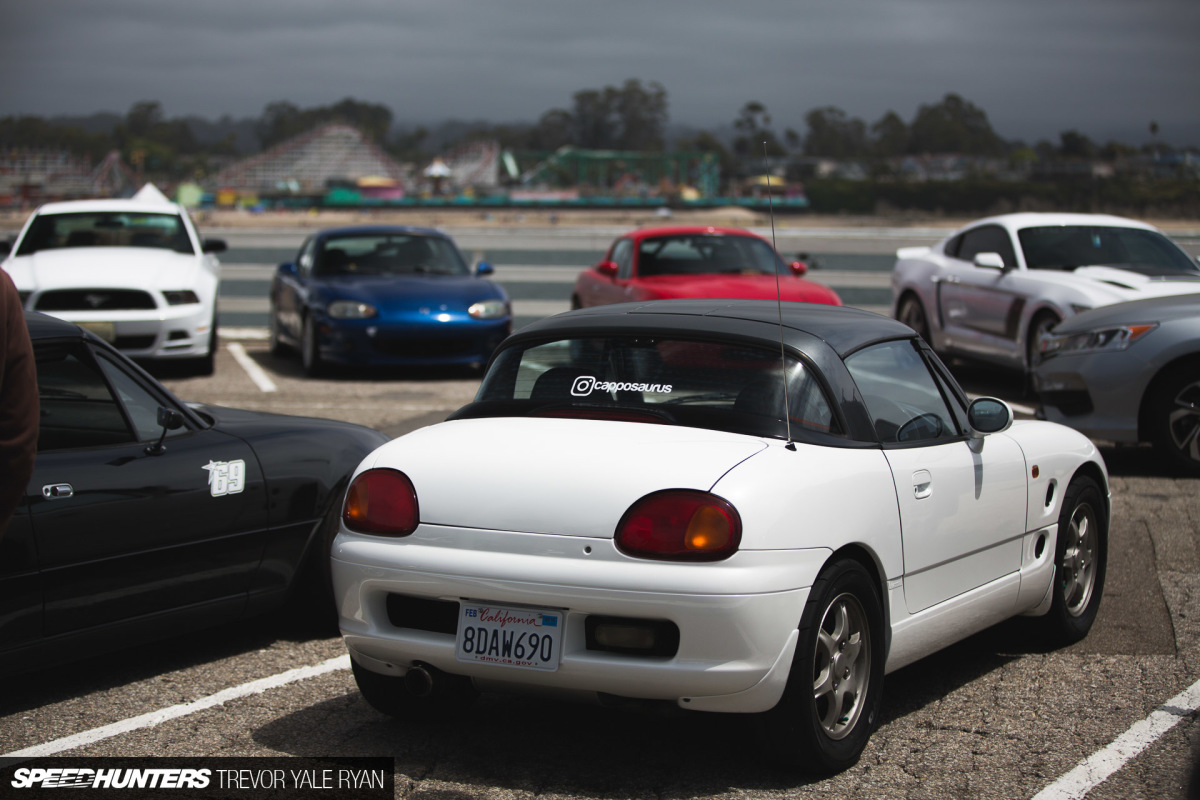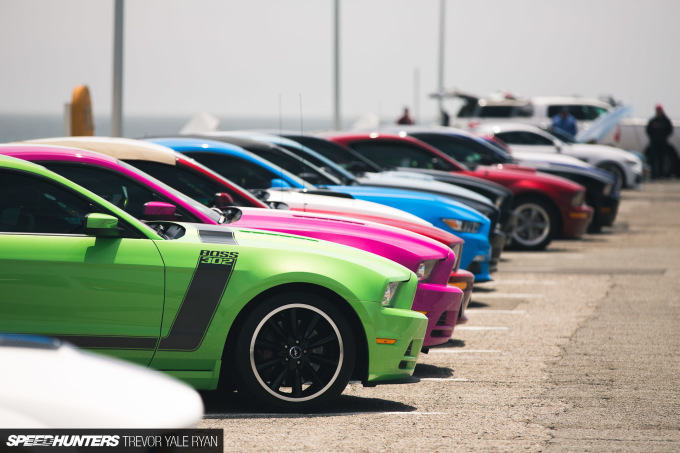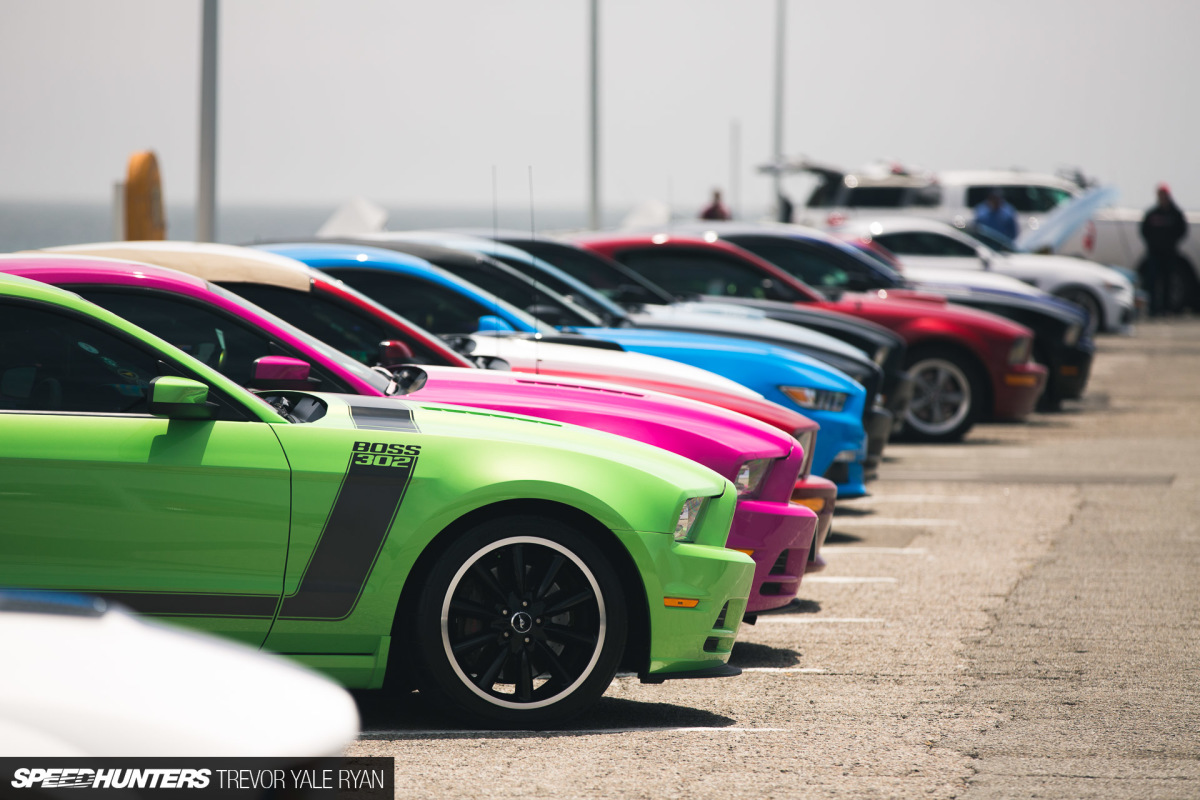 Our final stop at the Santa Cruz Wharf was absolute proof of this. While two to three decades separated our group in both actual age and the year our cars were manufactured, we weren't the only ones with this idea last Saturday.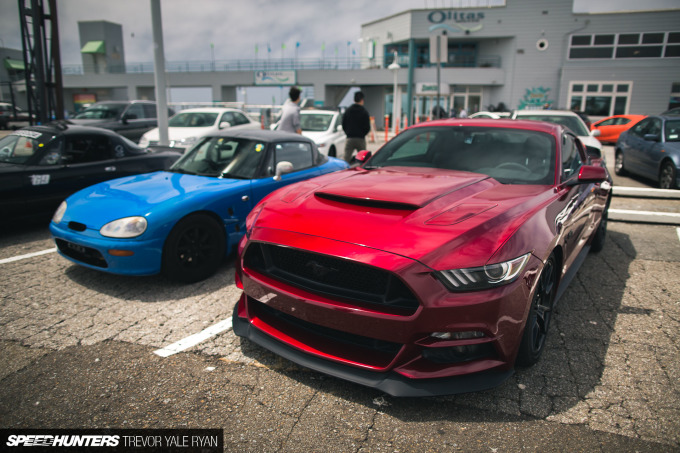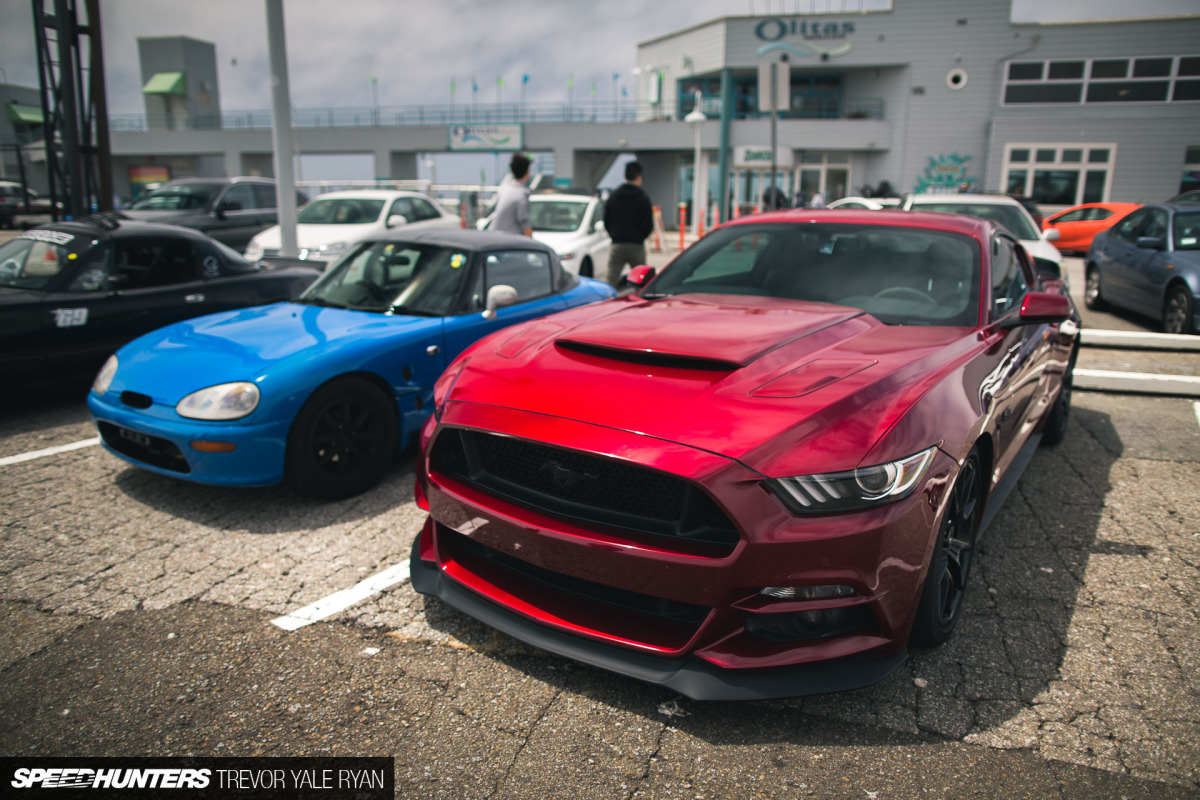 Few things are as opposite on the spectrum as a Suzuki Cappuccino and a Ford Mustang, but this didn't stop a number of the later's owners from moseying over to closely investigate the former.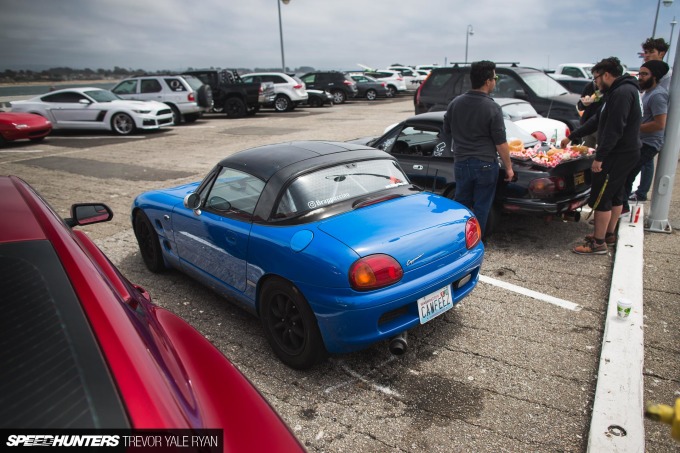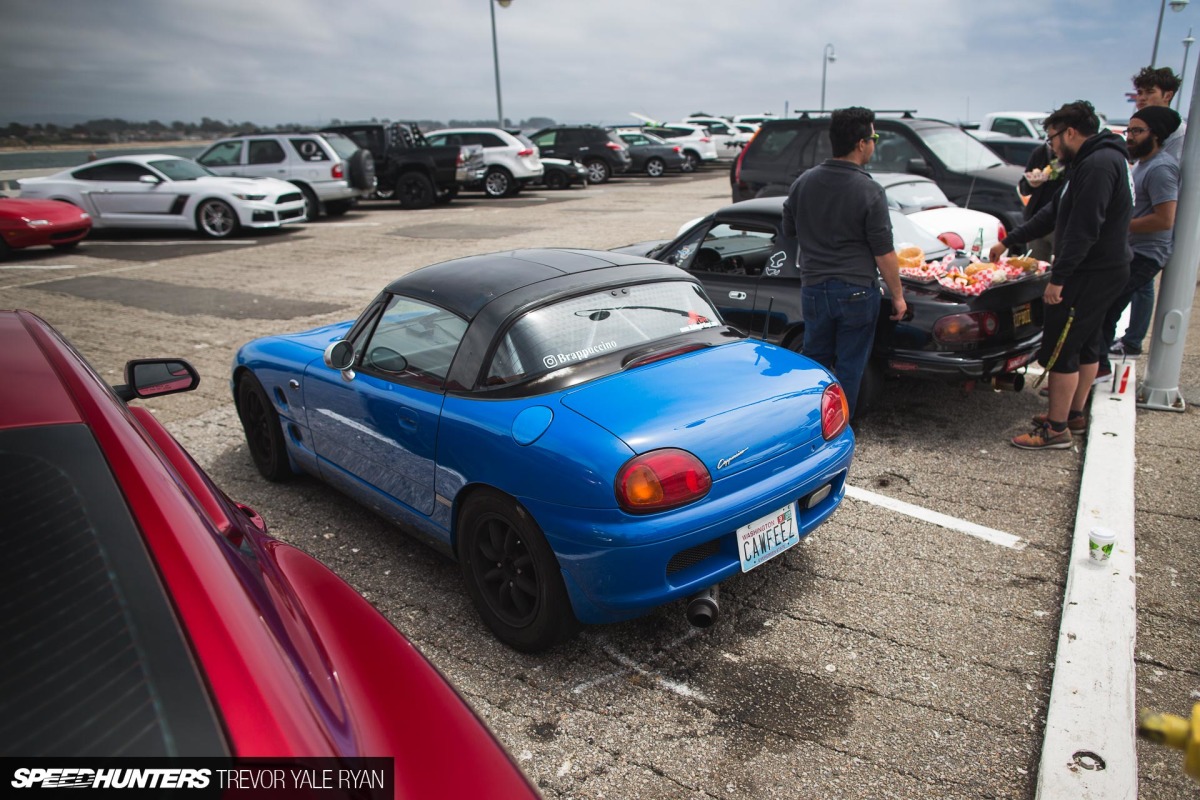 It doesn't matter how much money you've spent or what kind of car you drive.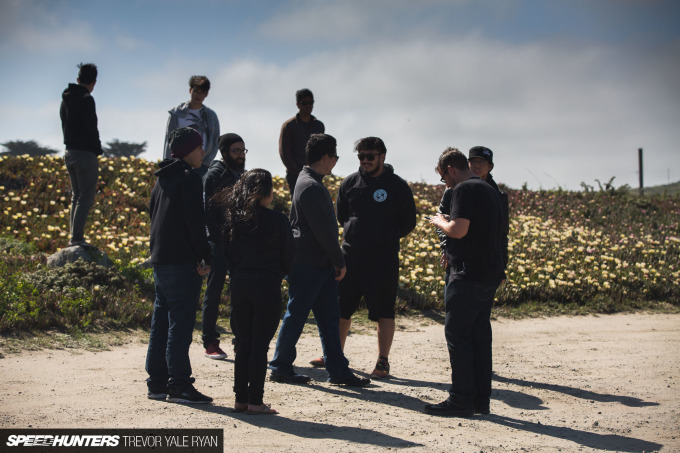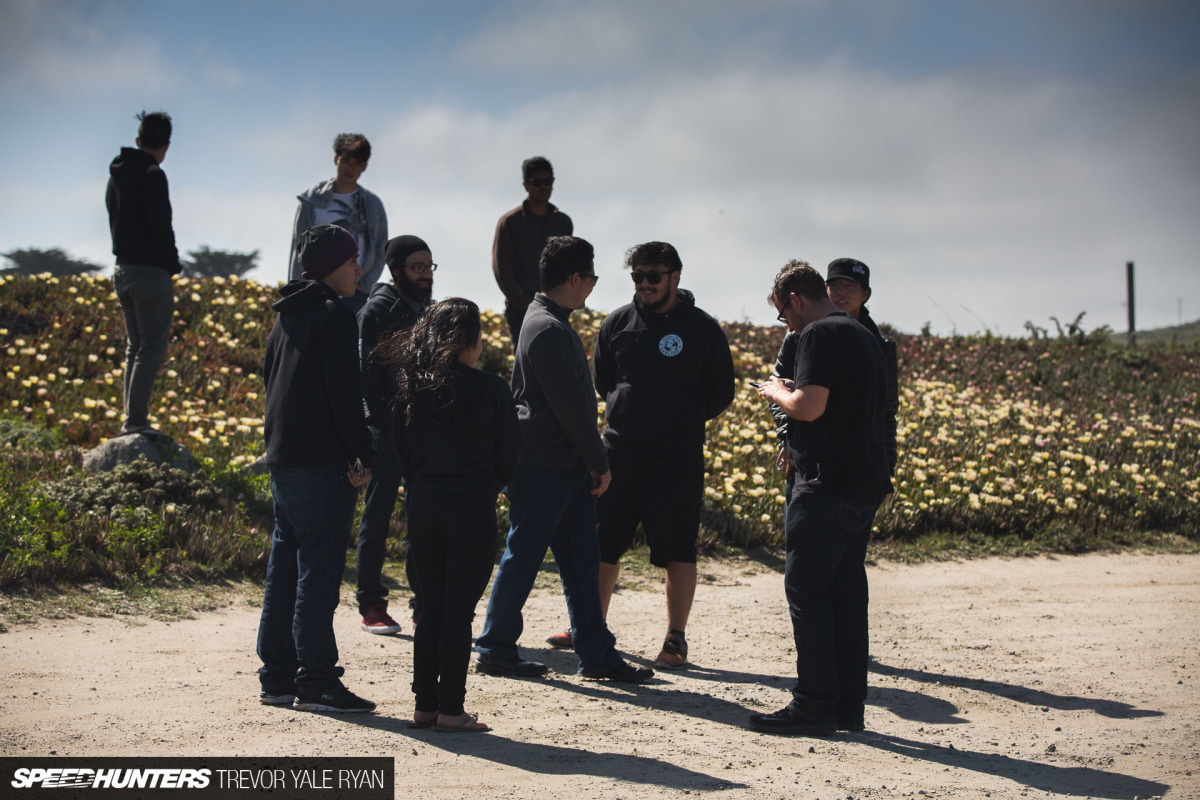 What does matter is who you're driving with and, of course, the roads you choose to drive on. Last weekend took us though Santa Cruz County on California Highways 1, 9, 17, 35, and 84 just to name a few.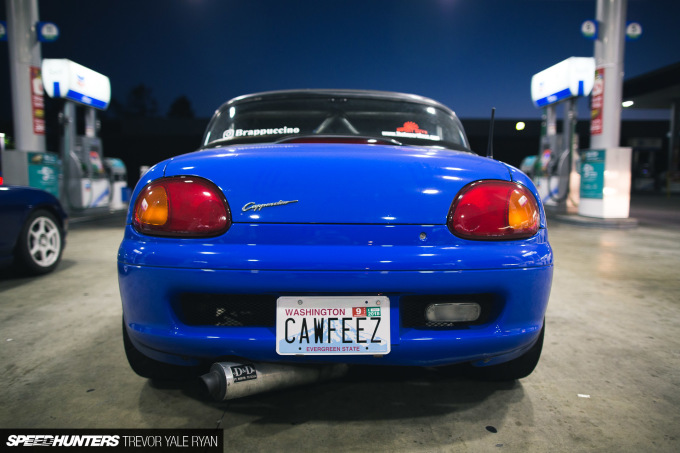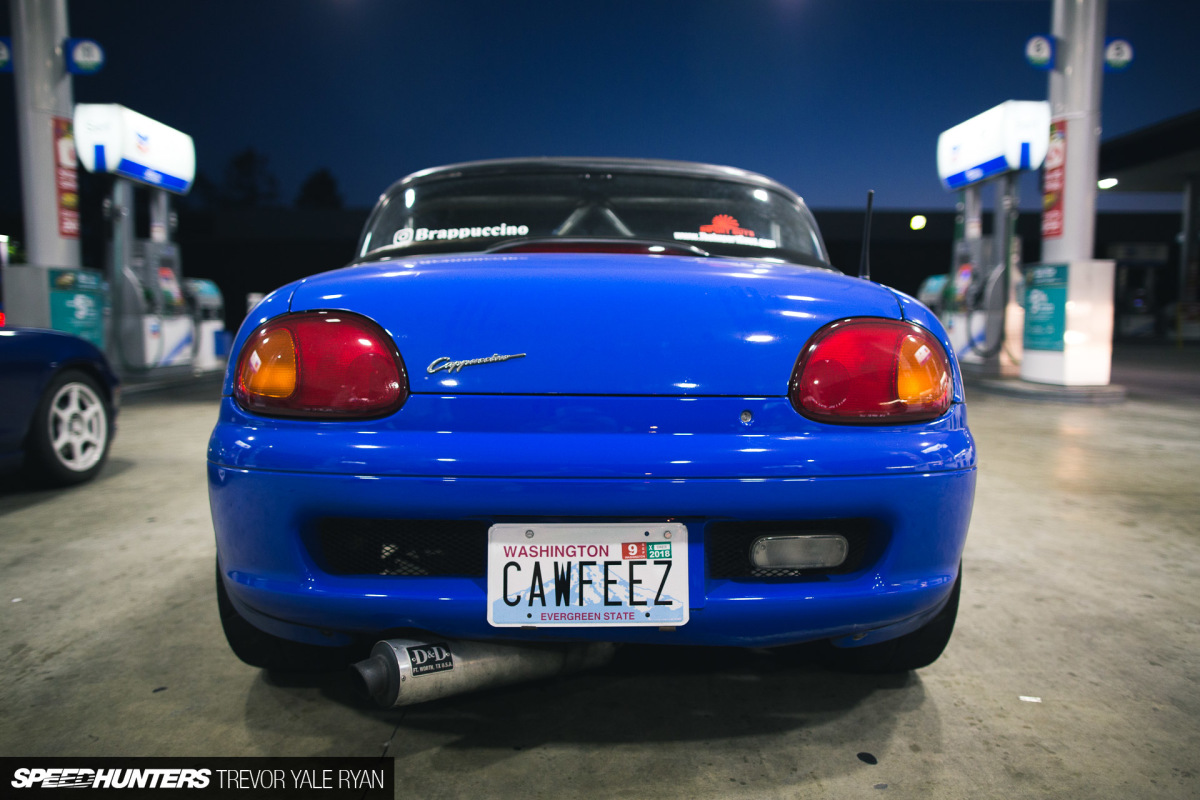 As strange Speedhunting luck would have it, I happened to run into Dustin later in the night as I was heading to go to sleep and he was on his way to yet another meet. I seriously forget sometimes that cars were designed in the first place so that we could get from one place to another.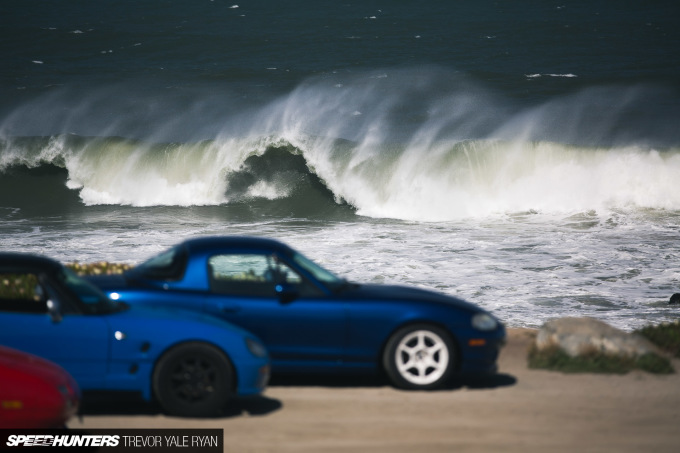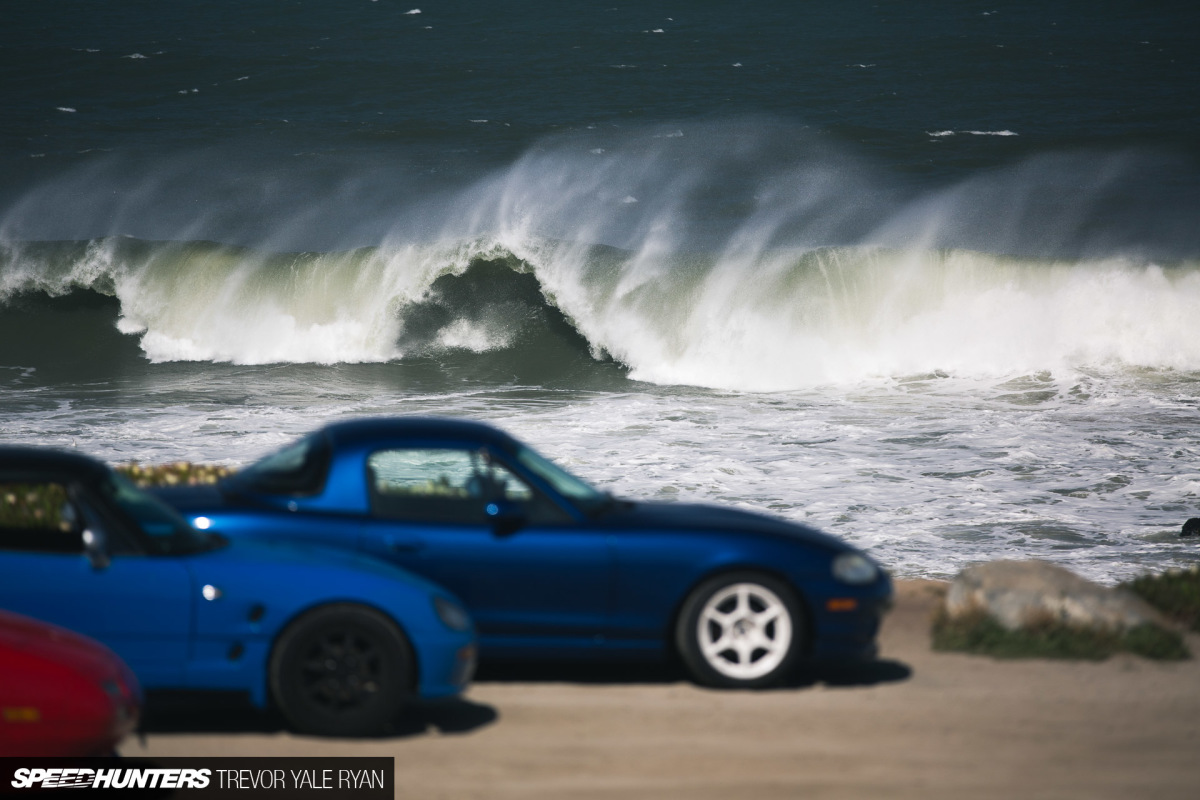 Fast or slow, I know for a fact that everyone reading here has been taken to amazing places in their cars.
Lets see your favorite backroad in the comments below.
Trevor Yale Ryan
Instagram: tyrphoto
TYRphoto.com