The Green Hell: a proving ground like no other. A total of 170 fast, dangerous and twisting turns make up this asphalt loop that snakes its way around the German countryside for almost 26 kilometres.
On any given day, the Green Hell can test the best drivers in the world, but during the annual ADAC Zurich 24-Hour Race it becomes an entirely different beast. This year's event, which took place this past weekend, would see treacherous conditions, torrential rain, thick fog, and a red flag stoppage over the course of 24 gruelling hours. It would also be one of the closest and most exciting N24 races in recent memory, leading to Manthey-Racing's sixth victory at the event.
Regular readers should be no strangers to Manthey-Racing, and Manthey-Racing are no strangers to the Nordschleife, with the team based at the infamous circuit. Manthey also work closely with our mutual friendKW Suspensions, and are a crucial partner in helping to develop KW's Porsche-specific road and race suspension.
With the N24 on their doorstep, this hard-fought home victory represents Manthey's first win at the event since 2011. However, this year's long road to victory was particularly nerve-racking – France's Kevin Estre started off strong, twice breaking the lap record in the Manthey-Porsche #911 before Romain Dumas later hit an oil spill whilst leading the race and wrecked the car, ending #911's race.
Patrick Pilet in the #912 car then unfortunately cost the team a three-and-a-half-minute time penalty for a Code-60 zone violation whilst trading places with the #4 Black Falcon Mercedes AMG GT3.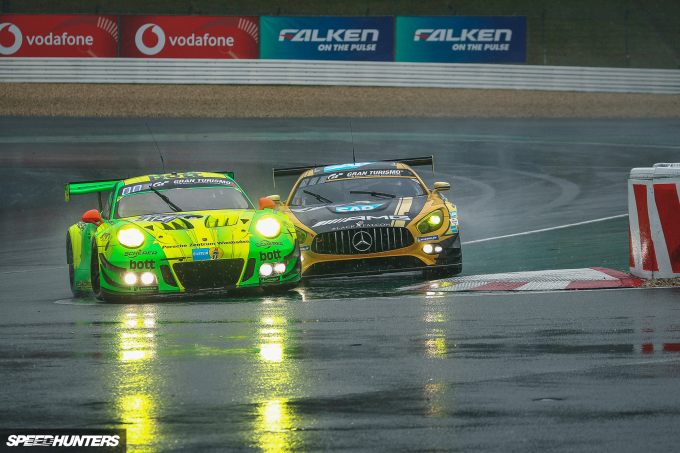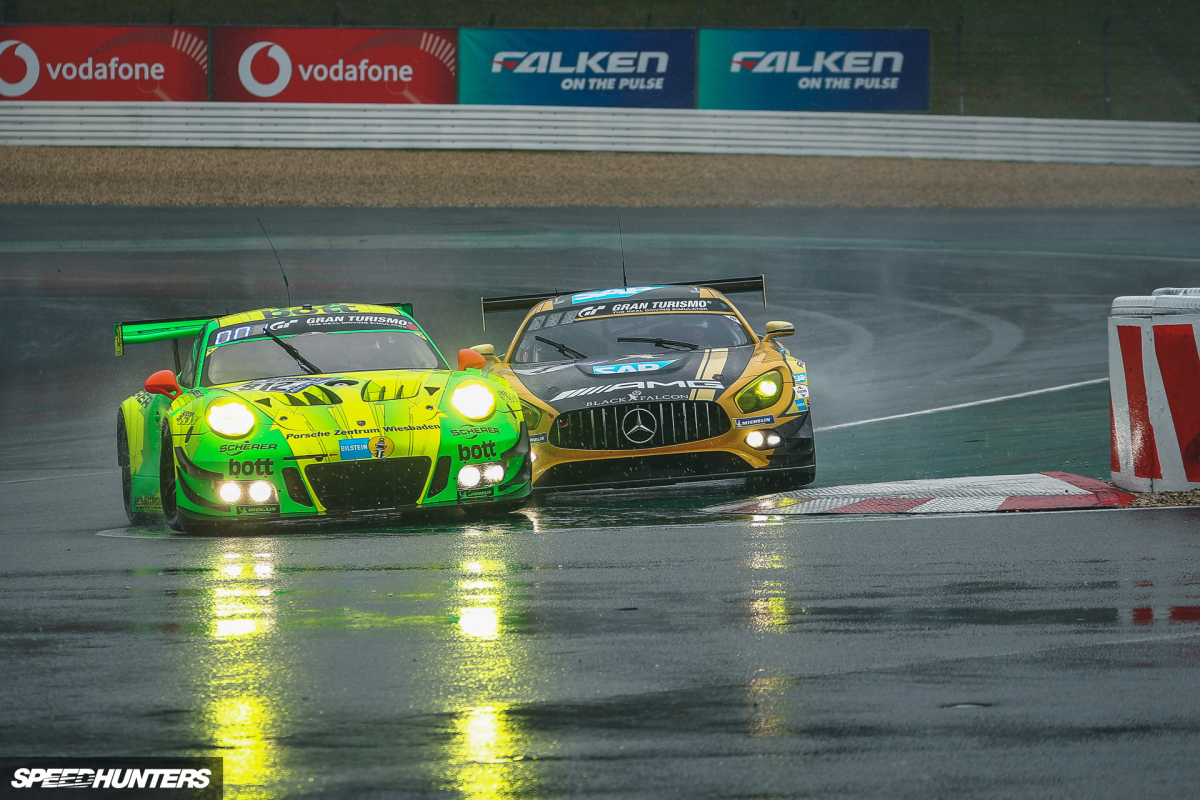 With a gap to close the race was all but over, until a thick fog descended and triggered a red flag with just over three hours left in the race, gifting the Manthey-Porsche team a fighting chance at the victory. After the stoppage, a restart and final 90-minute sprint would put the #912 Manthey-Porsche and #4 Black Falcon-Mercedes ahead of the pack, and on the same lap, chasing down the victory – literally trading paint along the way.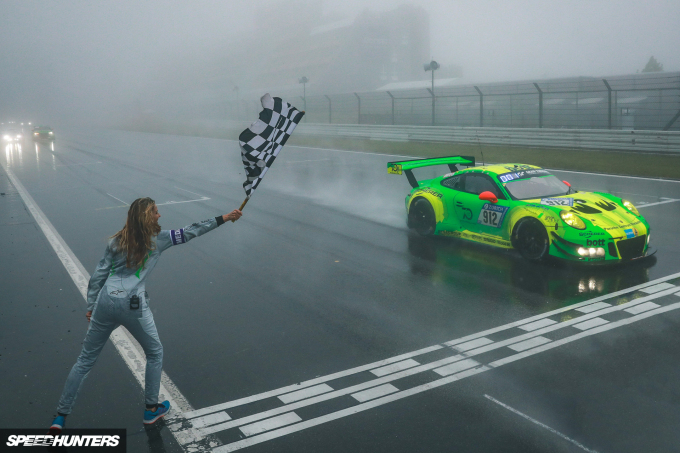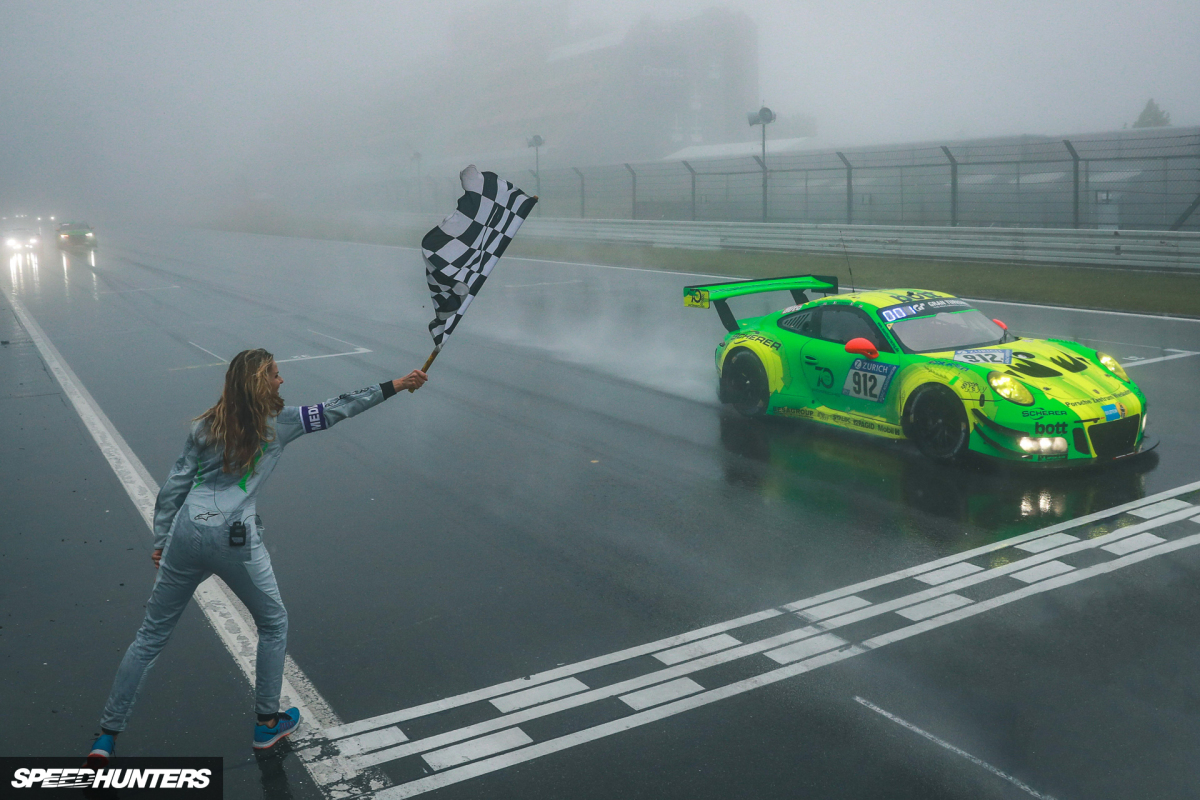 After 135 laps and 24 hours, Fred Makowiecki piloted the bright green and lime Manthey-Porsche 911 over the line just 26.413 seconds ahead of the Mercedes, taking the chequered flag and making it the second-closest race in N24 history. The triumph marks Manthey-Racing's return to the foray of endurance racing, and is Porsche's 12th success overall.
A huge congratulations to Manthey-Racing from all at Speedhunters. If you missed the race then be sure to catch up on the highlights above.
Jordan Butters
Instagram: jordanbutters
jordan@speedhunters.com
Additional Photography Courtesy of Porsche AG