It is one of the great automotive happenings.
A quiet lakeside village with the most stunning backdrop imaginable hosts the show that isn't really a show. Well, there is a show but I don't know anyone who has ever actually attended it.
For so many within the VW scene, Wörthersee is an absolute mecca. The tradition of road-tripping from all across Europe (sometimes from even further afield) is shared with tens of thousands of enthusiasts and is undoubtedly the highlight of the year for so many.
For 2018, I had the full intention of driving Project GTI (still a thing) from Ireland to Austria – a return journey of over 4,000km (2,485mi) and some 46 hours, provided you don't stop. Time is in surprisingly short supply this year, so a plan needed to be hatched that not only got me to Austria, but got me there while still retaining that feeling of adventure. It's not Wörthersee if you just land at the local airport and pick up a hire car. That's essentially cheating.
After some back and forth emails with a newfound friend of Speedhunters, Dr. Rouven Mohr (you'll be reading more about him shortly), a plan was put in place that impressed even this bumbling idiot. I would fly from Dublin to Münich in southern Germany, or about 80% of total distance. Münich happens to be quite near another German city which you might be familiar with: Ingolstadt.
Again, it would have been all too easy to swing a contemporary press car, but that's not very Wörthersee either. Speedhunters' community manager, and maybe my favourite human at this moment in time, Mark Riccioni, piped up with the idea that maybe we should ask for something more vintage for the trip. Anyone, within reason, could rock up in an RS6, but who's going to arrive in an '80s Audi quattro?
The idea was put forth, and in a turn of events that surprised even me, Audi agreed.
Not only that, but Audi Tradition would meet me at Münich Airport and convoy down to Austria in a brand new RS3, just so I didn't feel lonely. Which was nice. After a quick greeting at the arrivals hall, I ventured outside to find the cars parked right in front of the doors. With the obligatory paperwork completed, we immediately started our journey south.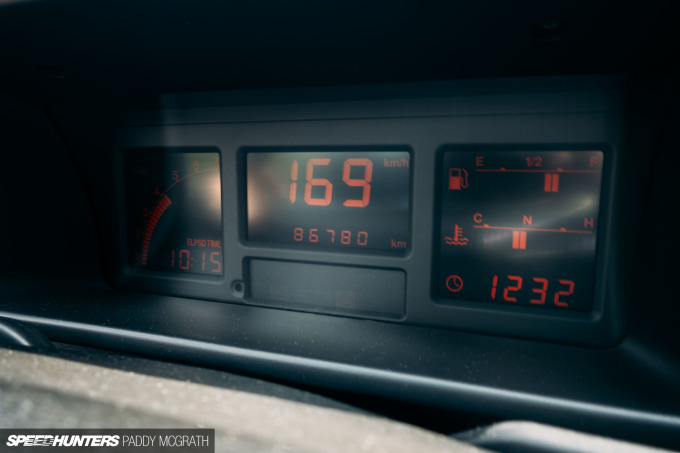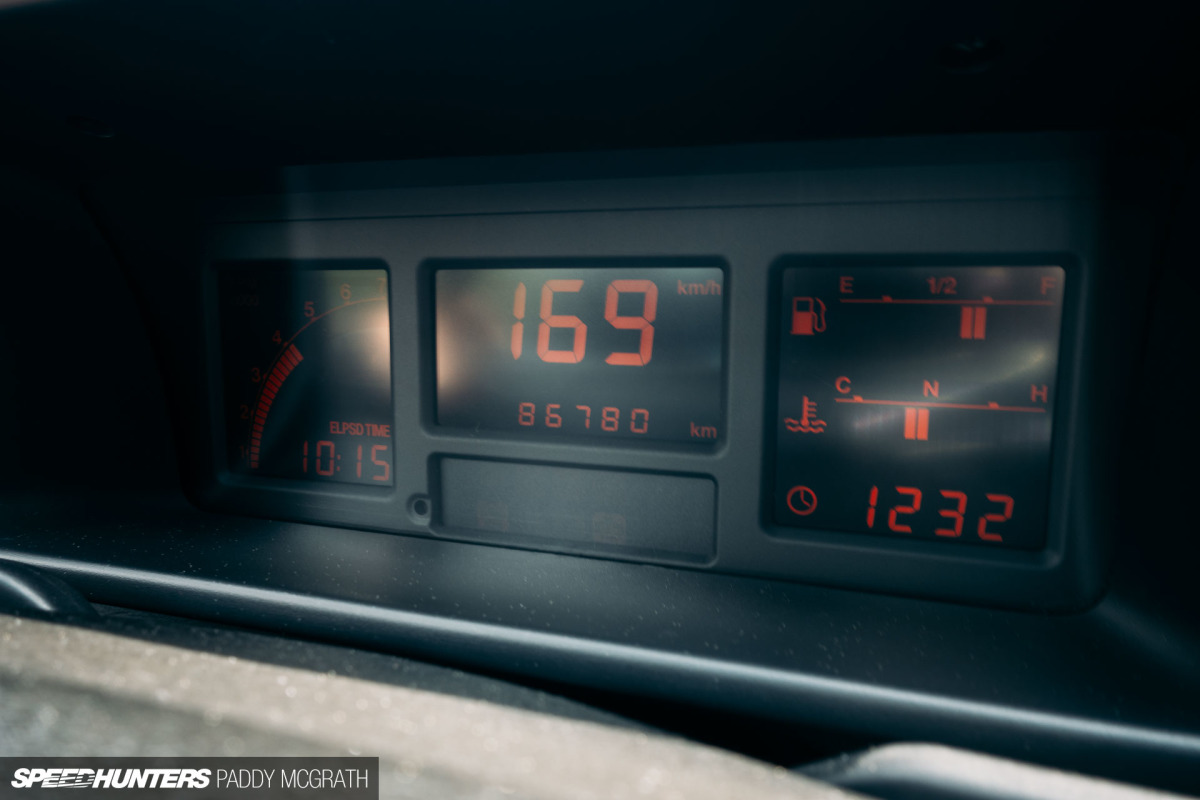 Just before we set off, I was asked not to over-rev the car and to keep things relatively sensible. It's a completely original '88 Ur-quattro with just 86,780km (around 54,000mi) on the clock and it is immaculate. However, 'sensible' obviously has a different meaning in Germany as I tried to keep up with their RS3, which was my only source of navigation. At this point, I don't think I'd even used the brakes yet, so as you can imagine, my anxiety levels were quite high.
For a 30-year-old car, however, it is a pleasure to drive. With zero interest in listening to random Europop or German-speaking radio stations, I spent the entire journey in relative silence with just the gentle hum of the inline-five for company. The non-power-assisted steering is a joy, and the brake pedal feel is second to none. There were no rattles, squeaks or any other imperfections which one would reasonably expect of a car of this vintage.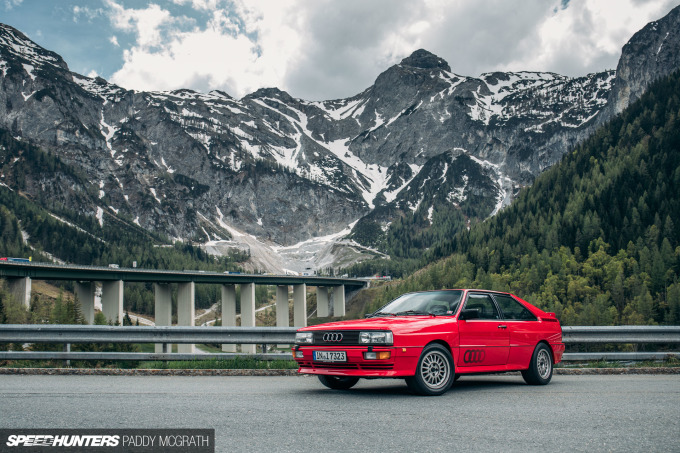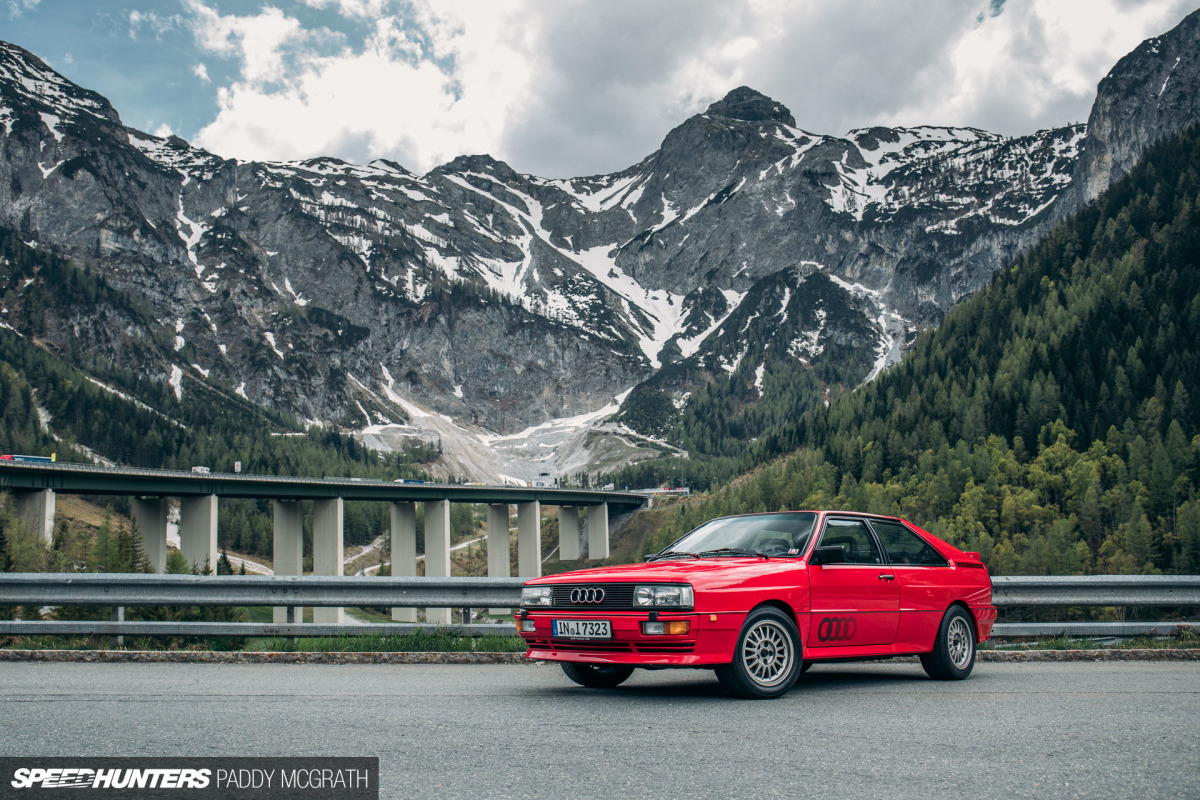 The interior is pure '80s brilliance, complete with a digital dashboard and a comprehensive OBC. The voltmeter and oil temperature gauge are simple, elegant LED-based inclusions. And they all work.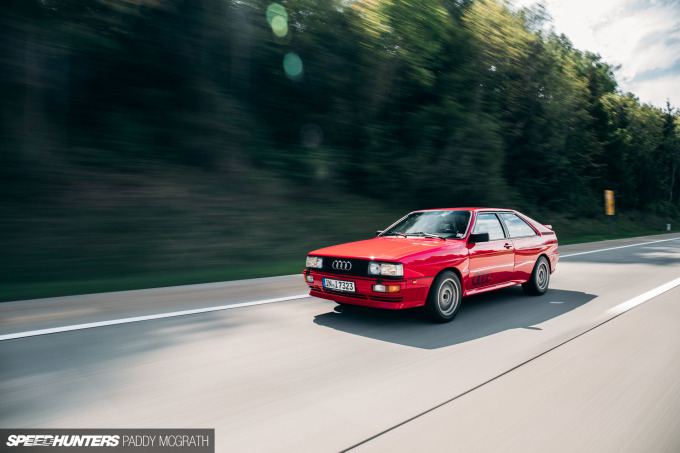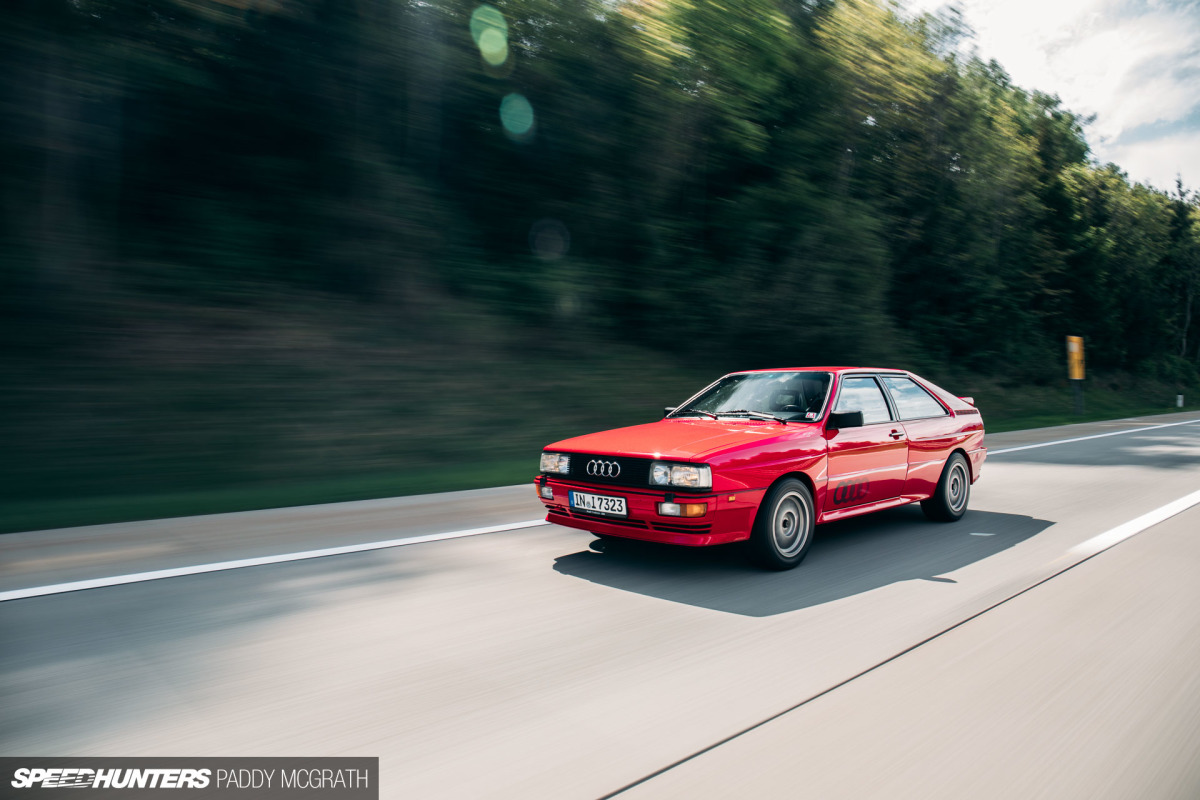 The journey itself was without incident, thankfully. We made up as much ground as possible through Germany before adhering to the strictly-enforced Austrian speed limits. Austria remains the only country in the world that has successfully caught and fined me for speeding, so I was keen not to have history repeat itself.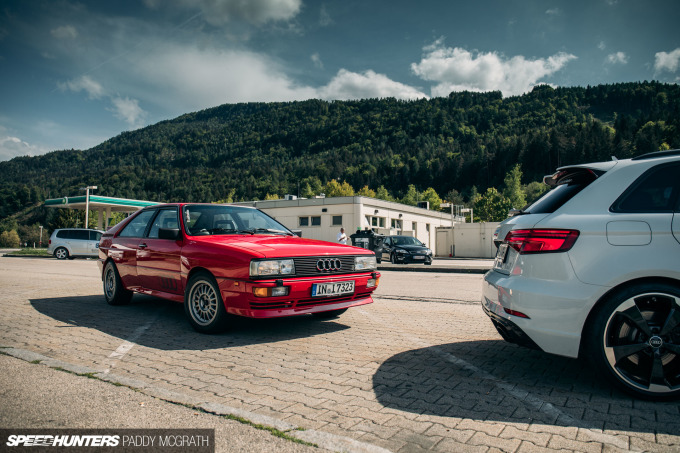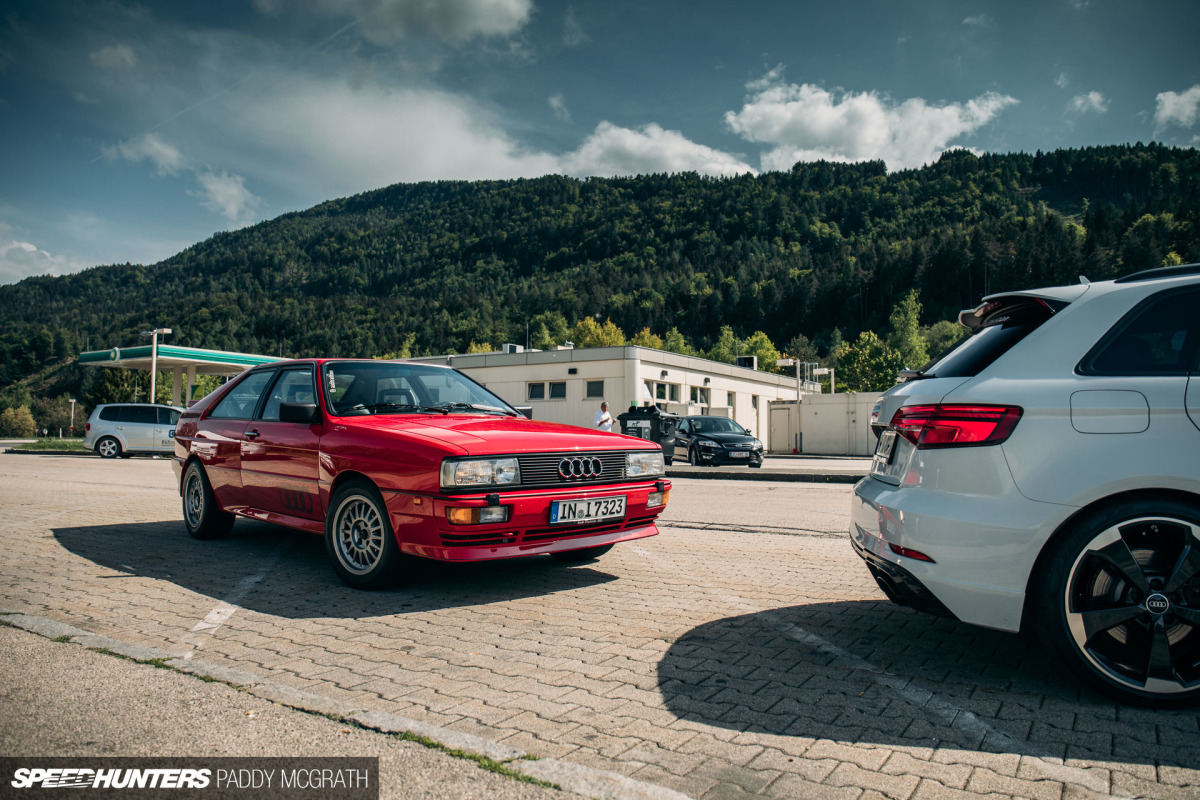 There was a sense of urgency to our trip, as the Ur-quattro was required at what I was told was a 4:00pm photoshoot for Audi themselves. I had visions of the car sat peacefully by the lake for a typical PR shoot that would ultimately be forgettable. Still, Audi had done me the kindness of loaning me one of its heritage cars, so the very least I could do was ensure it arrived on time.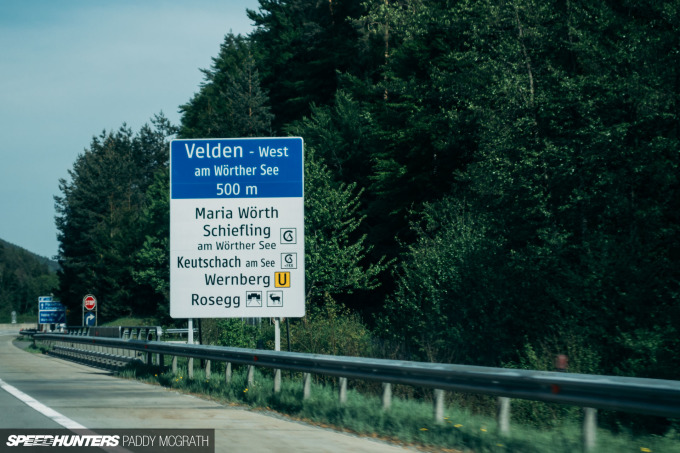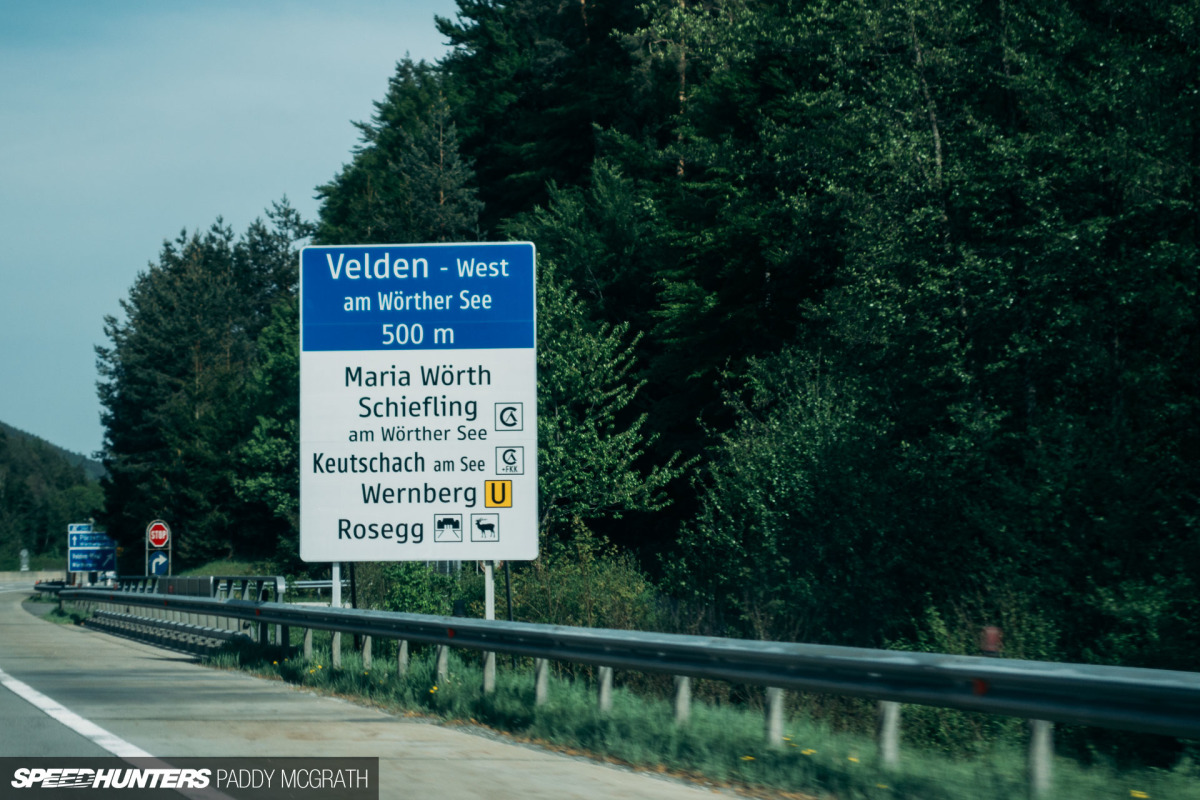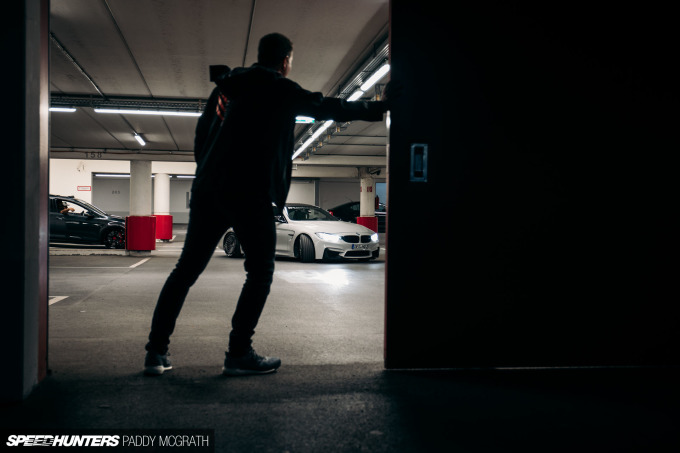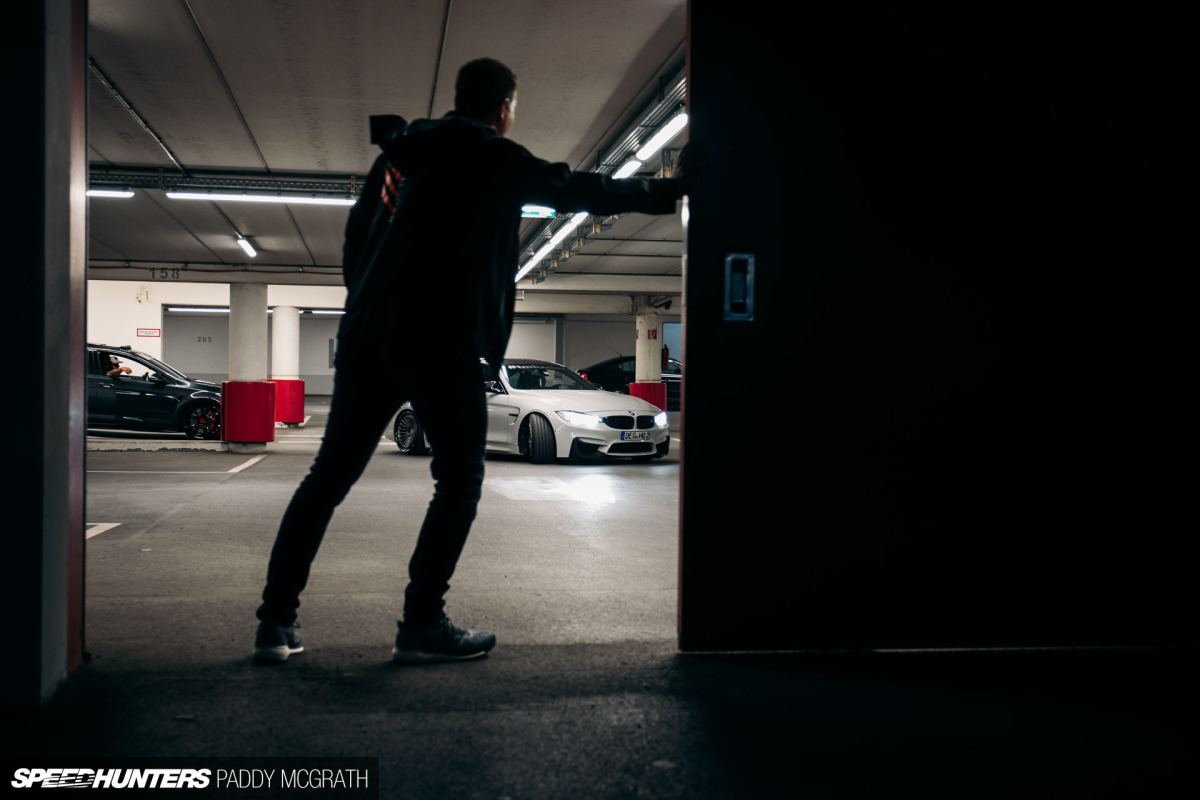 Which we did, with just minutes to spare. But instead of pointing the car towards the lakeside, though, we were directed into an underground carpark in Velden itself. "Go all the way to the bottom and knock on the red door – they're expecting you," a mysterious lady instructed us on the street, in a strangely cryptic manner.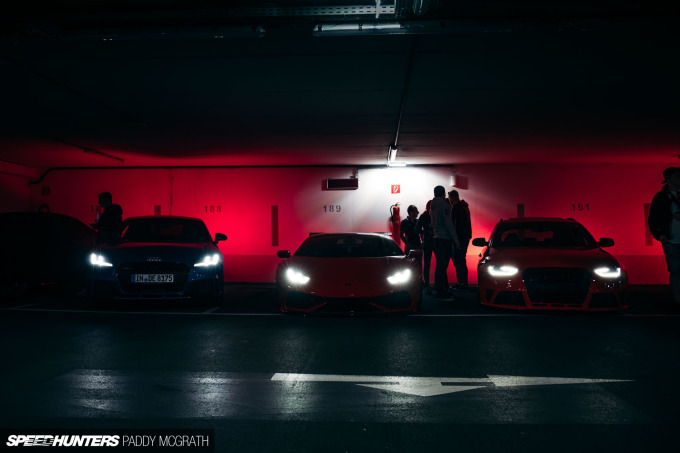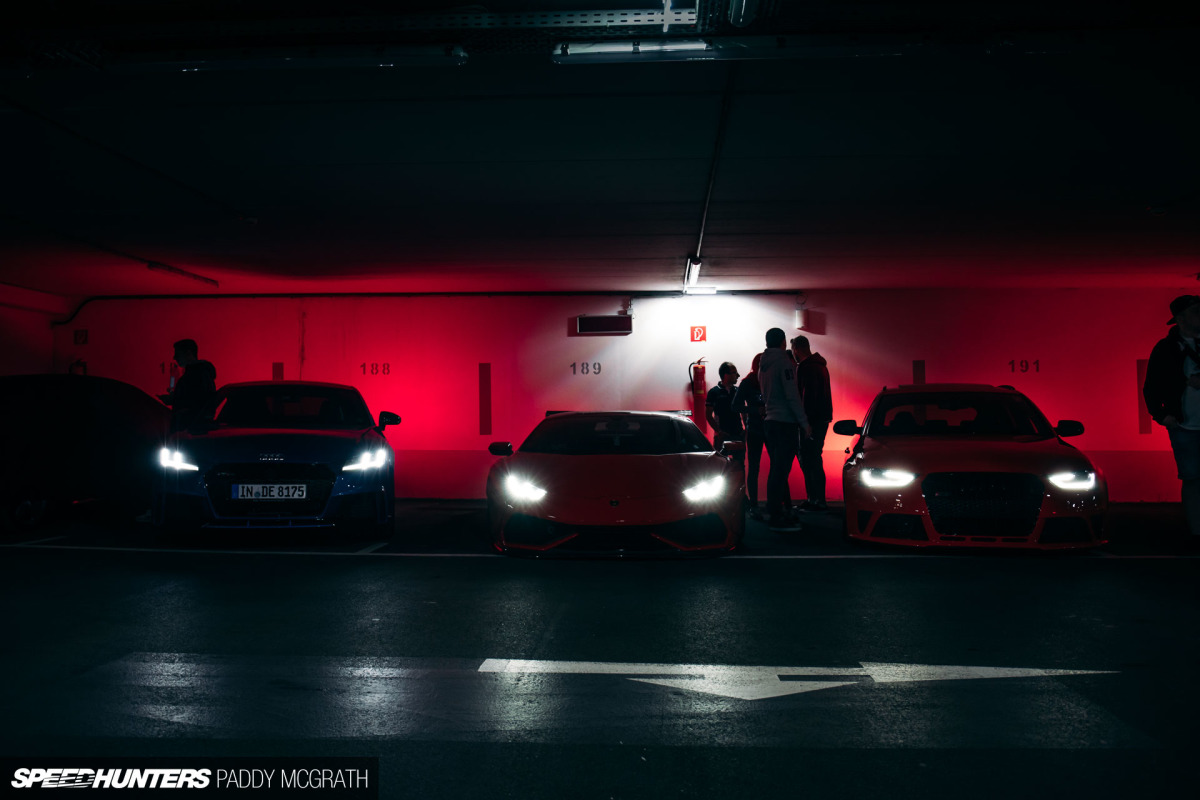 As it happened, this wasn't an ordinary occasion. If anything, it might have been one of the most random and impressive impromptu meetings that I've ever come across.
In saying that, I'll have to catch you up tomorrow. Don't worry, our Wörthersee adventure is only just beginning…
Paddy McGrath
Instagram: pmcgphotos
Twitter: pmcgphotos
paddy@speedhunters.com