If there's one thing that's more important than all else when it comes to building a car, it's the idea behind it all.
Obviously a lot of other things come into it, but if the idea from the get-go isn't right you're always going to be fighting a losing battle. It doesn't have to be anything outlandish, but your ability to stick with the idea and see it through until the end – without compromise – is key to success. The idea behind this particular car, in hindsight, is almost painfully obvious. Maybe that's because our friend Khyzyl Saleem was brought in to envision it before a panel was ever cut…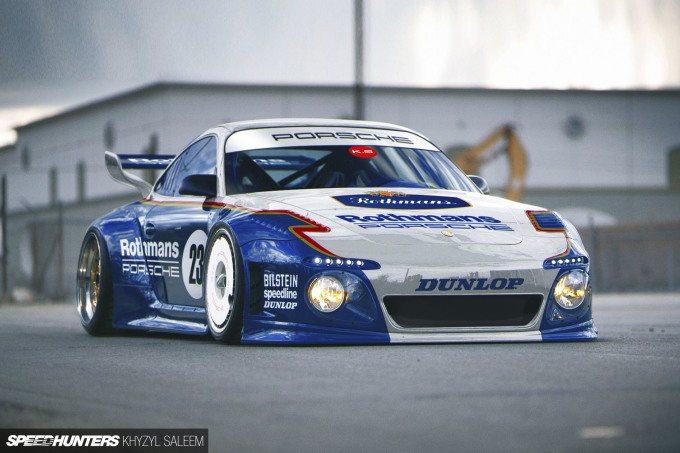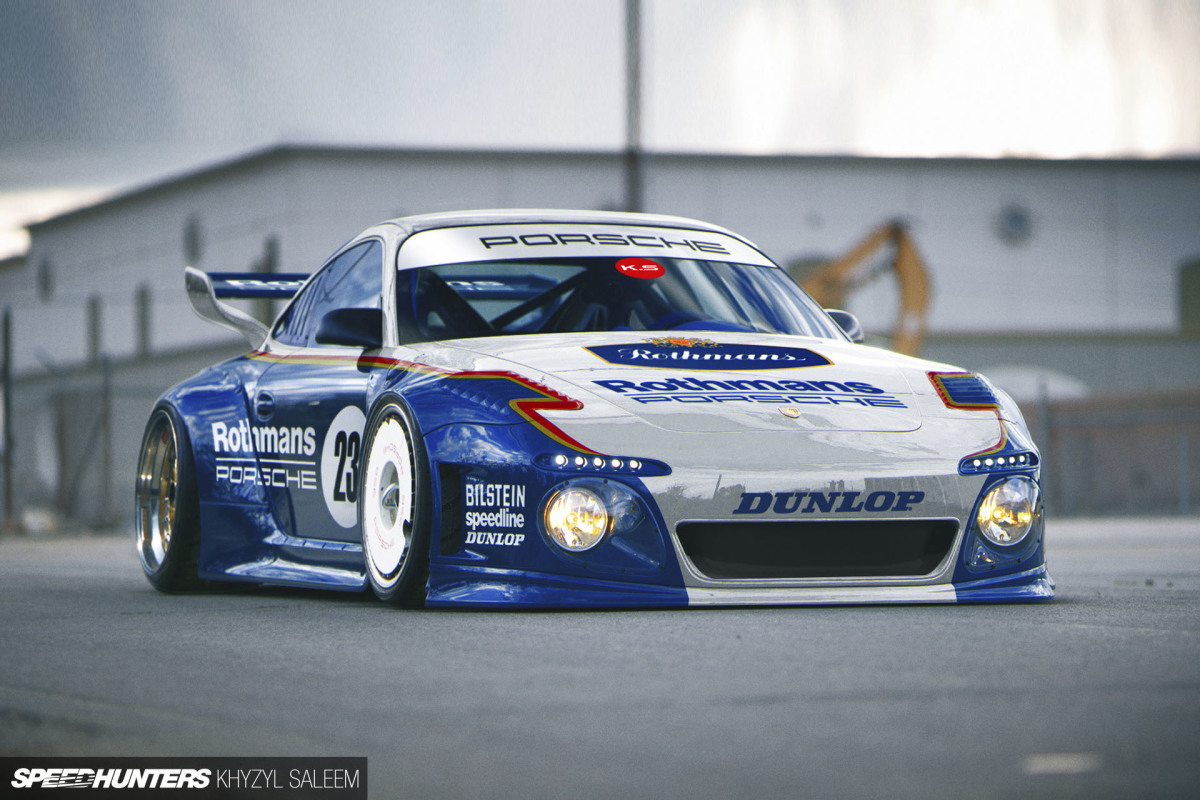 We've seen so many of Khyzyl's renders over the years, but rarely have we ever seen them come to life quite so accurately, or impressively for that matter. Aware of Khyzyl's abilities, when Matt Clifford and Reflex Auto Design decided to build a car to promote their business, they turned to him before making it a reality. As mentioned above, the idea was pretty straightforward: take a modern 911, add some 935 into the mix, and finish it off with a retro livery. It's so simple, it almost makes you think why no one has done it before. I had been following the build for some time, but those first sightings in person really were something else.
It was through Khyzyl that I was able to meet Matt in person and look over the car for myself. I'm typically weary of promising a shoot on a car without seeing it in person first; some things look great from 10-feet, but when you get up close it all comes undone. Thankfully, this wasn't one of them. In fact, this was pretty much the opposite. Looking around the car for the first time, I became aware that this wasn't a vinyl wrap; it was all paint save for the decals. The white upper portion, the metallic blue lower portion and even the stripes have all been painted onto the car. What's more impressive is that the stripes run through the door shuts. I know that RAD's business is bodywork, but goddamn it's a superb detail.

The base car was a black 2005 Porsche 911 (type-997) Carrera. Being an automatic example, they figured it was the perfect victim to cut up, and as it came at an exceptionally cheap price there was no guilt involved. "Considering we were going to cut it to pieces, we didn't want to buy a perfect example," Matt told me. He continued, "We are considering a manual swap in future along with some engine modifications or even a larger motor all together." For now, the 3.6-litre makes do with an EMP performance exhaust.
With the sole purpose of attracting attention, the car couldn't be hidden away in a trailer – that would completely defeat the purpose of the car. Instead, it's a car that has been built to drive, and drive is what it does. From RAD's workshop in Daventry, England, Matt took to the road and headed straight to Velden am Wörthersee, picking up an incredibly tall passenger along the way in the shape of Mr. Saleem. Khyzyl will be along in the near future to talk with you about their adventure to and back from Austria, so I won't steal too much of his thunder.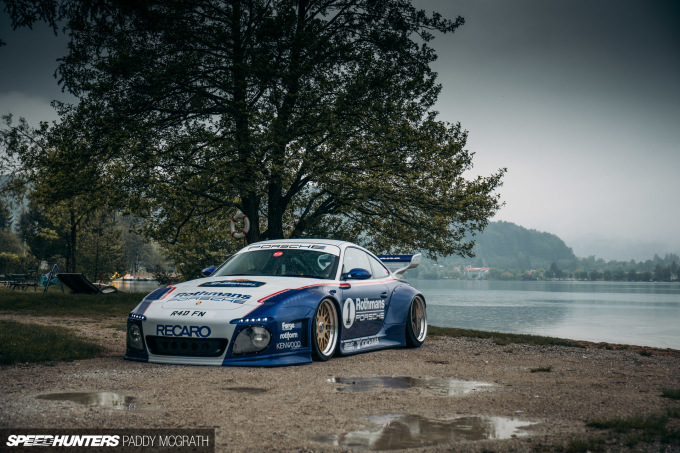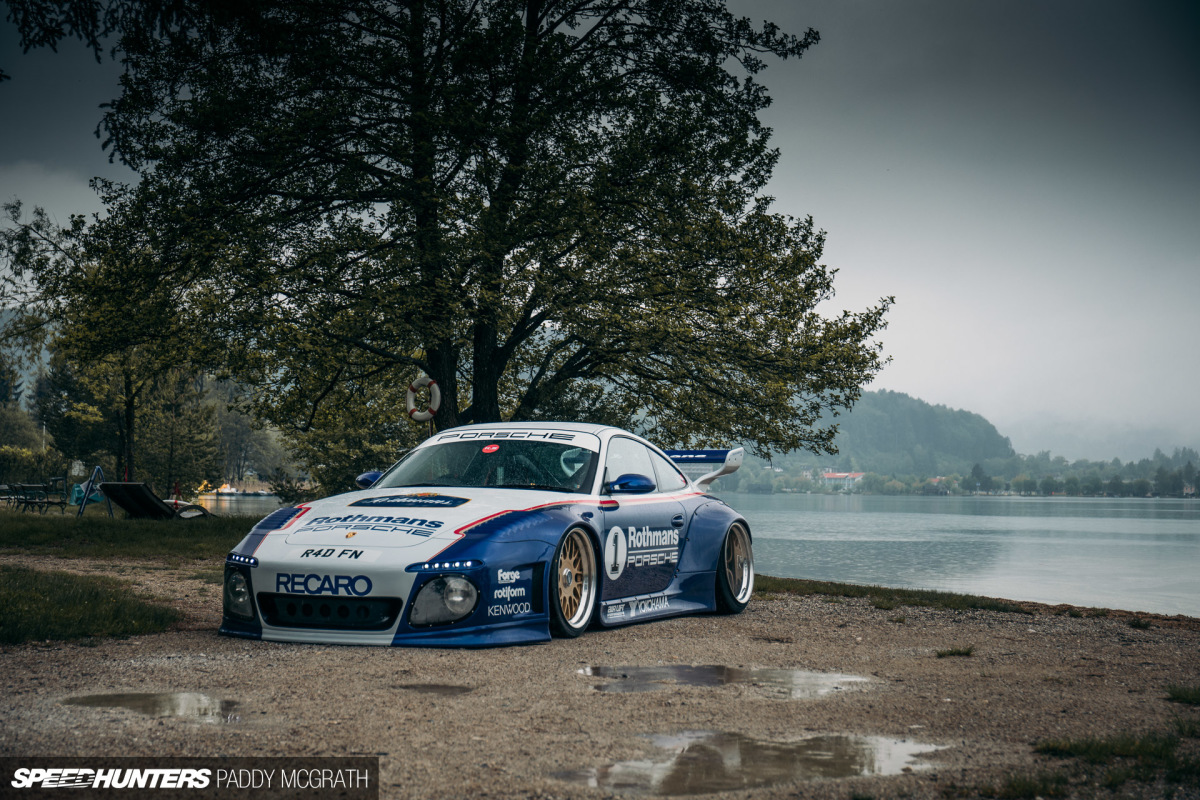 I always find it fascinating that even a simple recipe can have such strong results. How many cars have we seen before with a kit, air suspension, wheels and a livery? Now, how many look like this?  For sure, it's a car that's far more than the sum of its parts. Why? Because the idea was so strong to begin with. It's that simple. In saying that, having the right parts in place, doesn't exactly go astray. Air Lift Performance's 3P system has been deployed to control height while maintaining performance. 19×10-inch and 19×13-inch Rotiform LVS wheels are fitted front and rear respectively, wrapped with Yokohoma Advan AD08Rs. Forge Motorsport brakes have replaced the standard Carrera items. Inside is more evolution than revolution, with a matching pair of Recaro Pole Positions, a Kenwood headunit, half-cage, and a neat retrim by Capital Seating.
Having spent some time with Matt, driving around behind him from breakfast to hotel to car wash to shoot location, I loved seeing people's reaction to the car. Non-car people loved it; kids would pose with it, people would smile and generally just give a really solid vibe towards it. Car people, who were in town for the very specific purpose of looking at other cars were snapping necks and generally losing their shit when it drove past. I've never seen cameras and smartphones come out so fast in all my life. It was just a wholly positive experience. Who doesn't want that?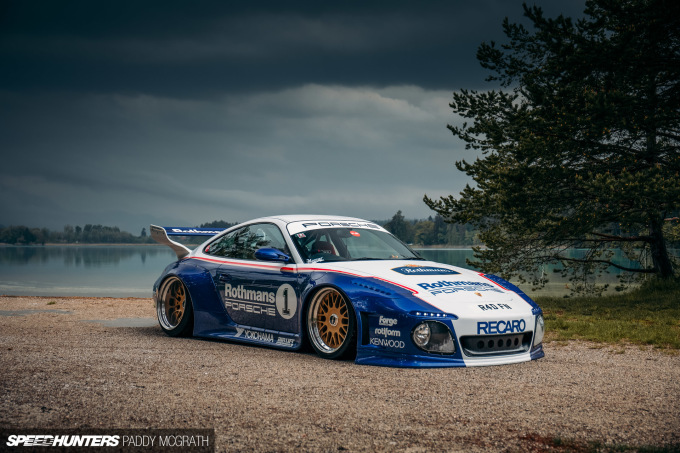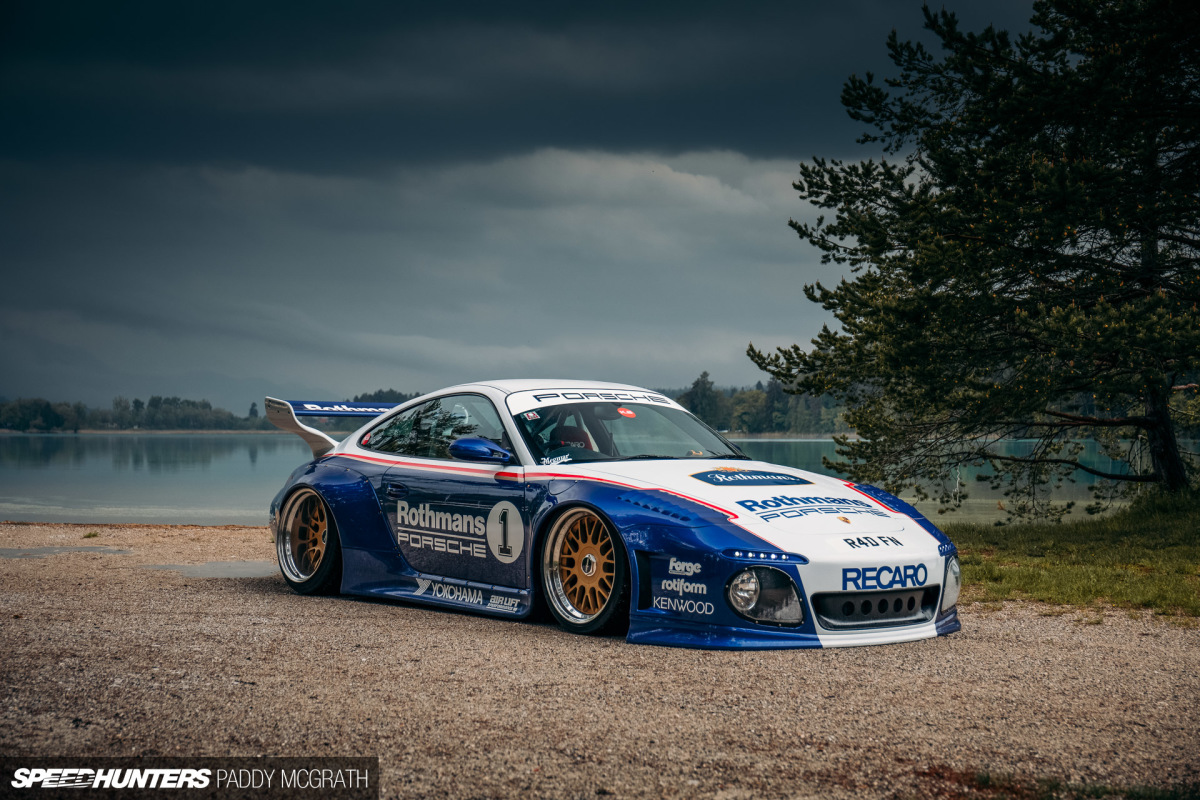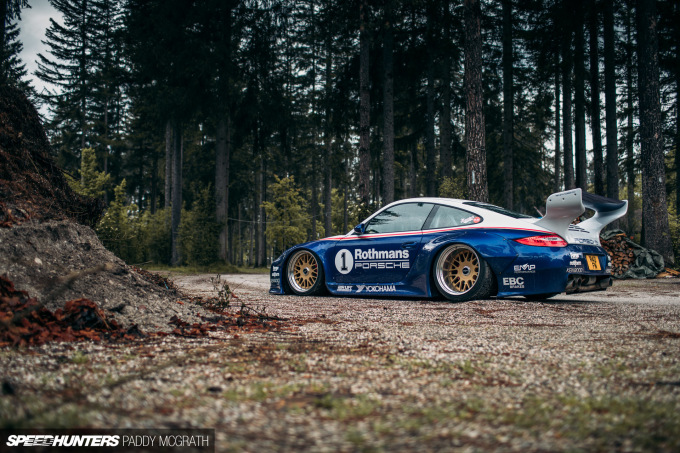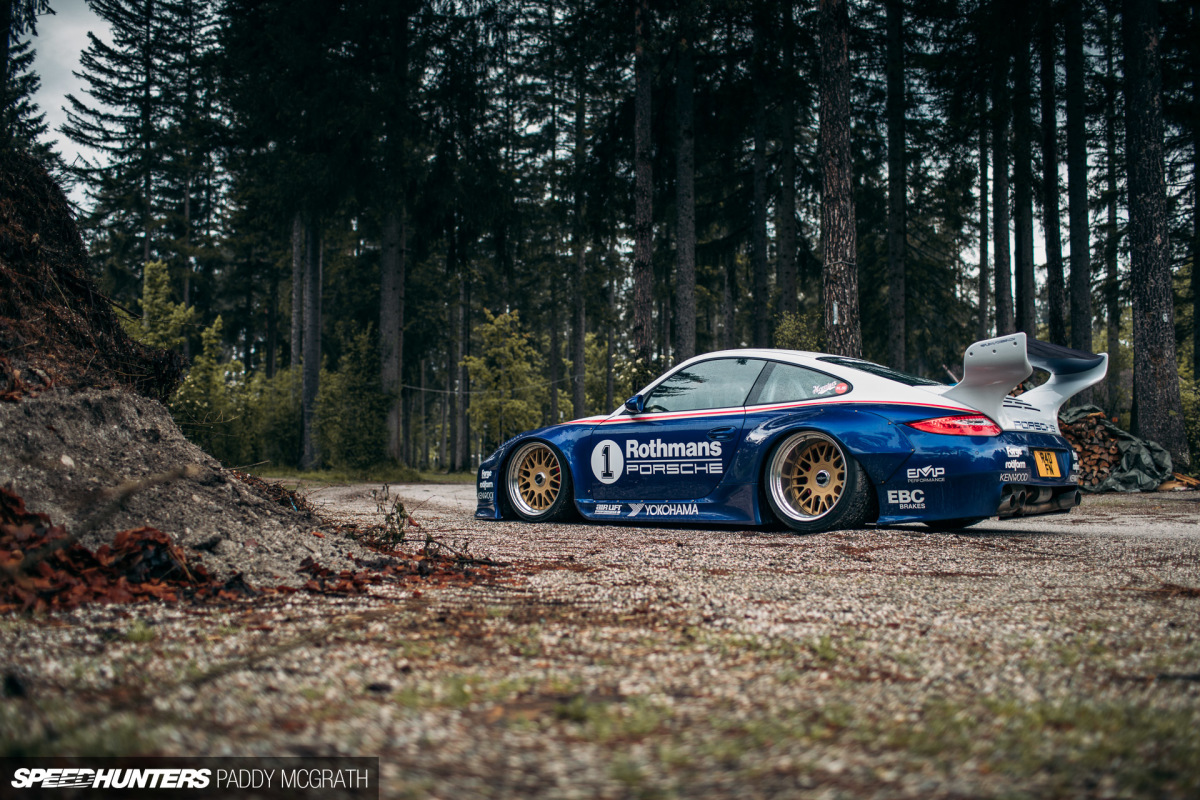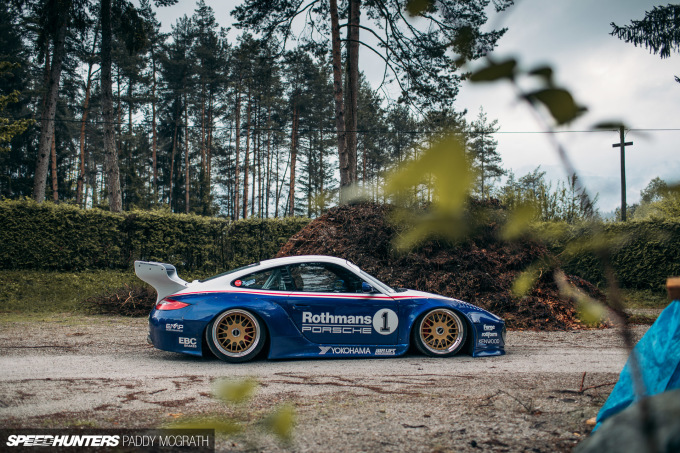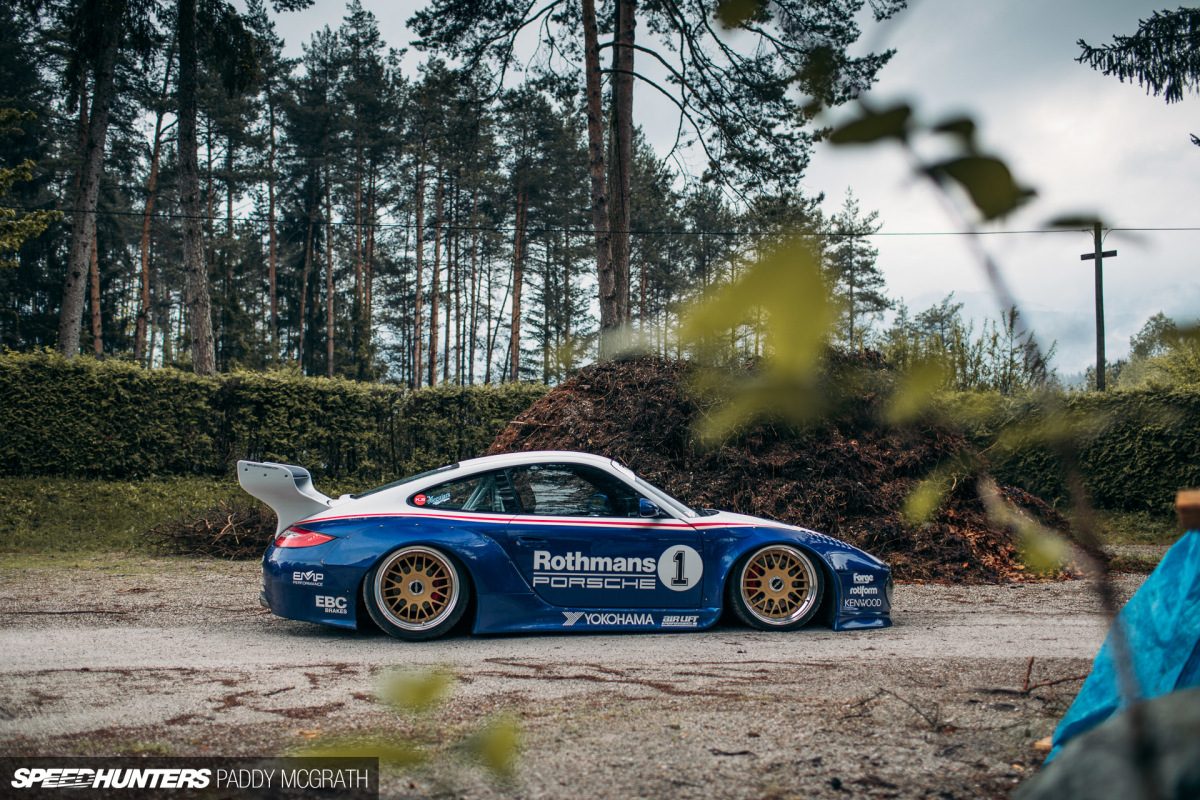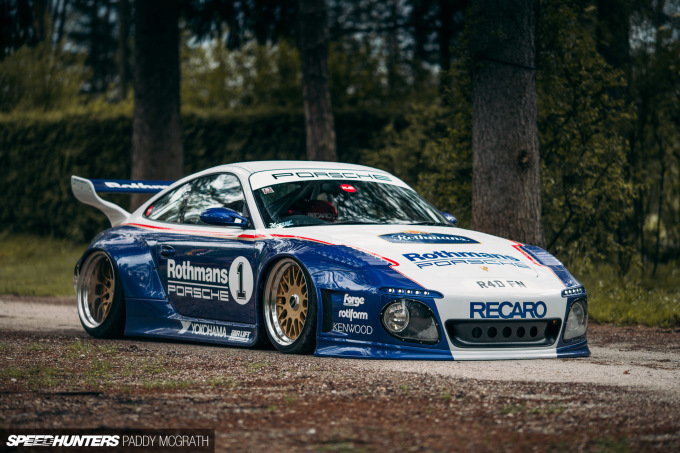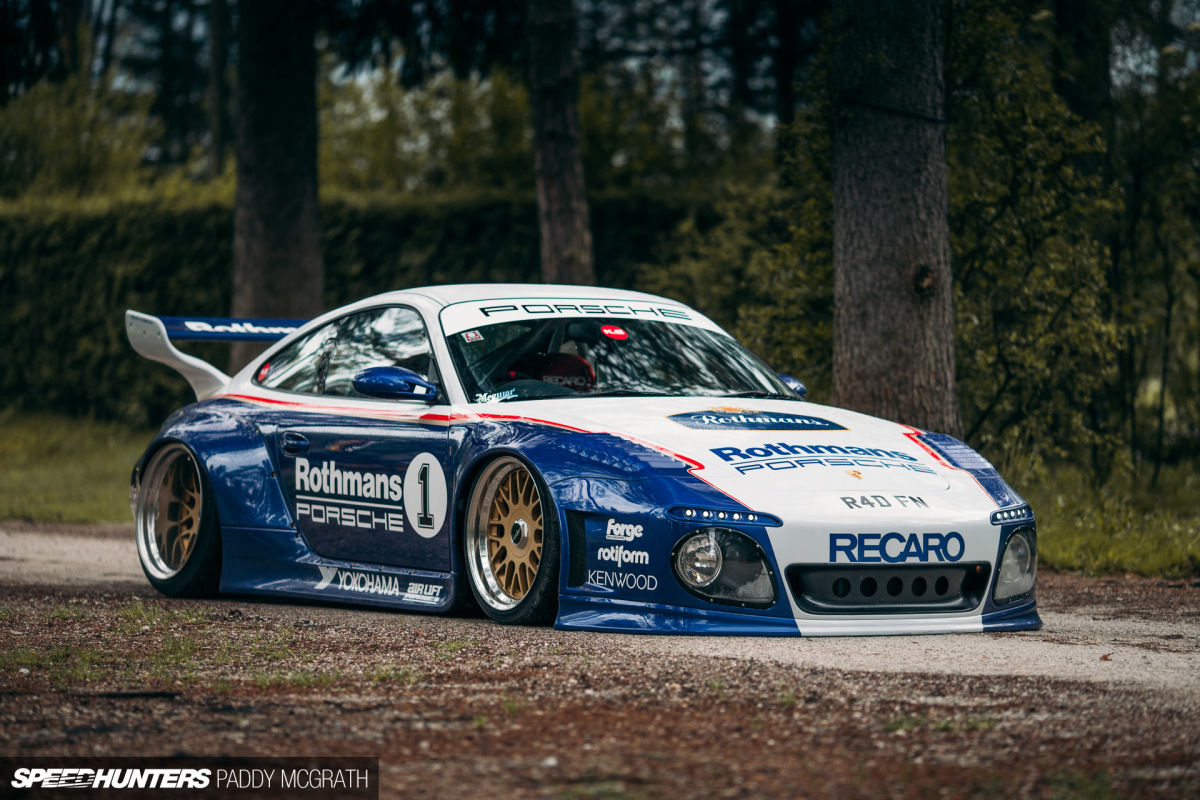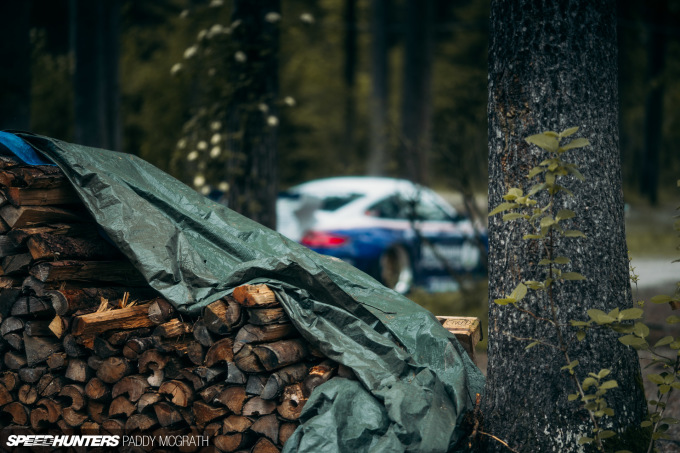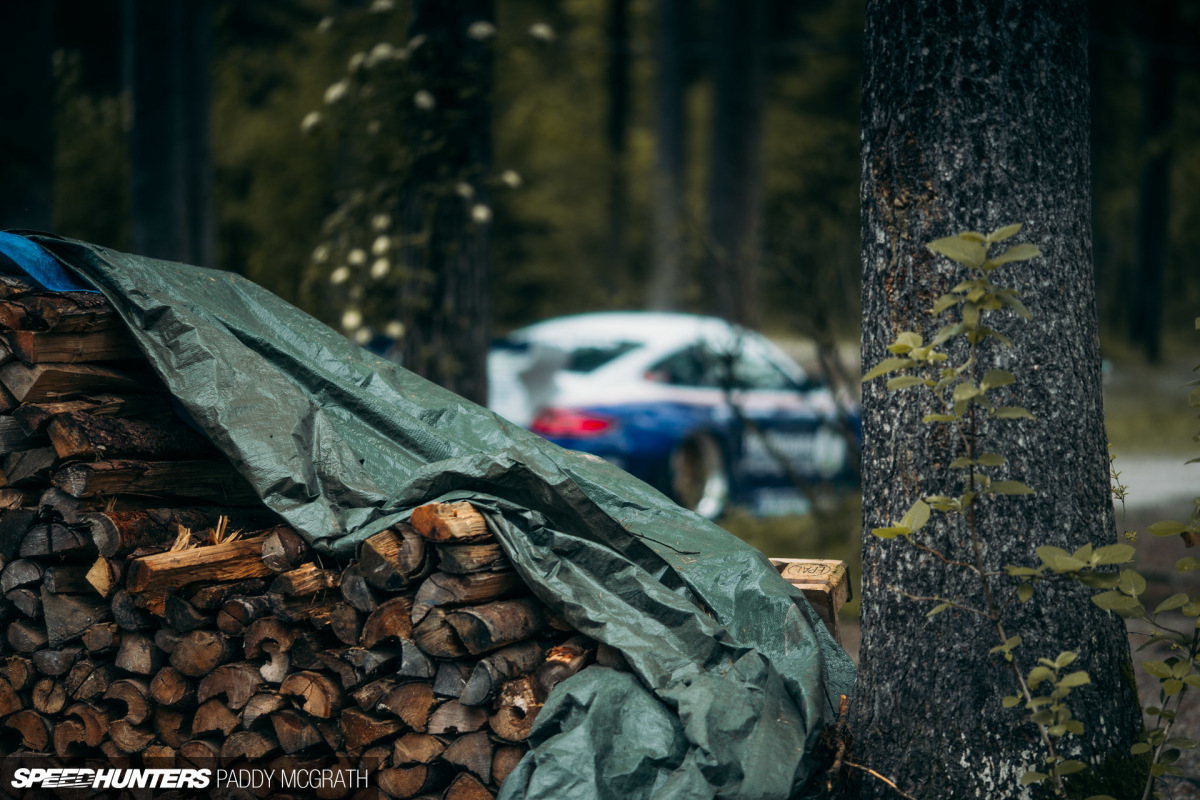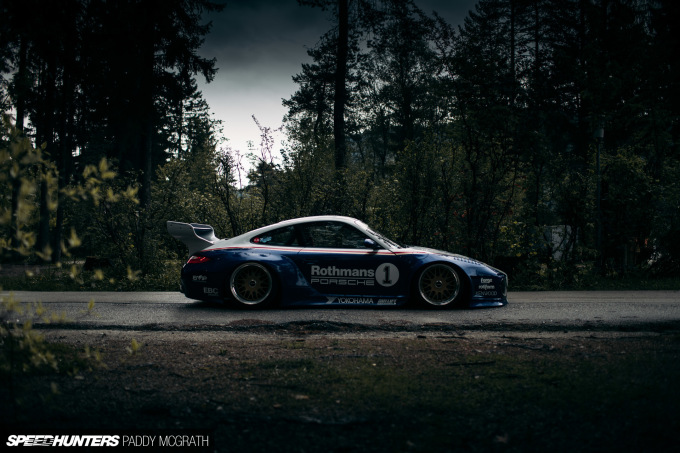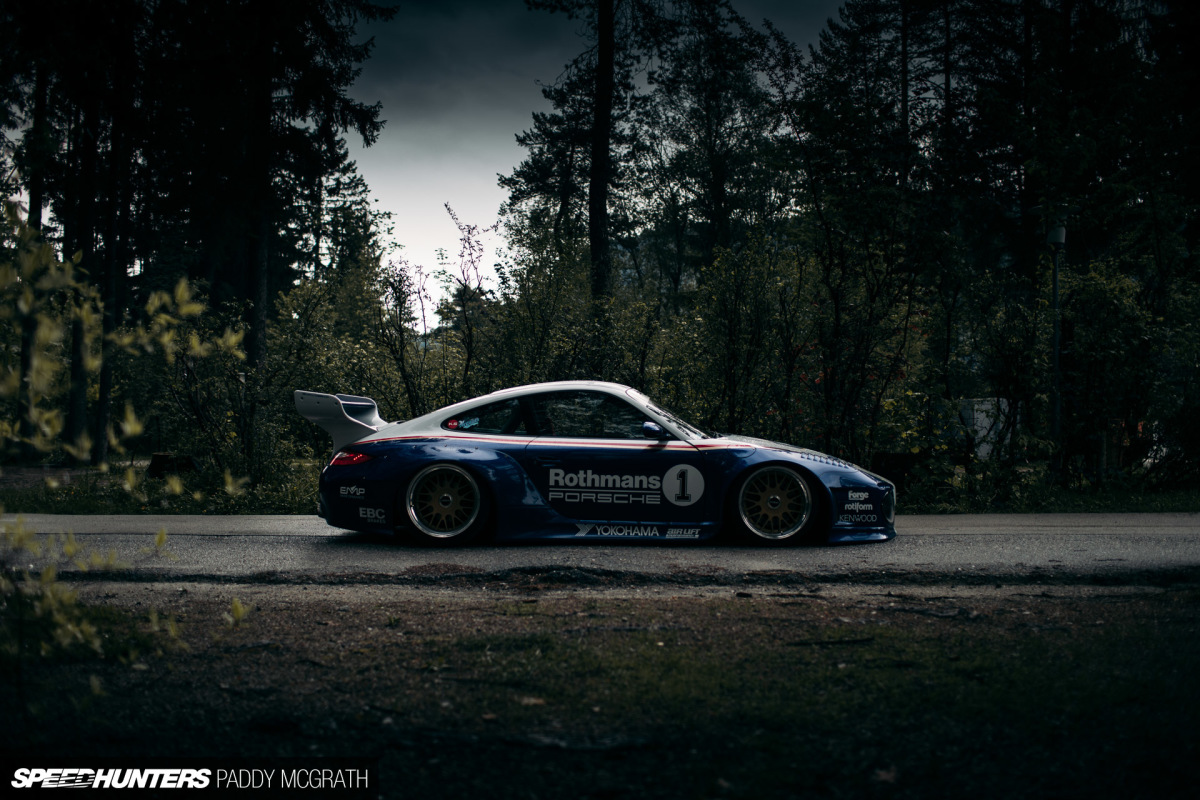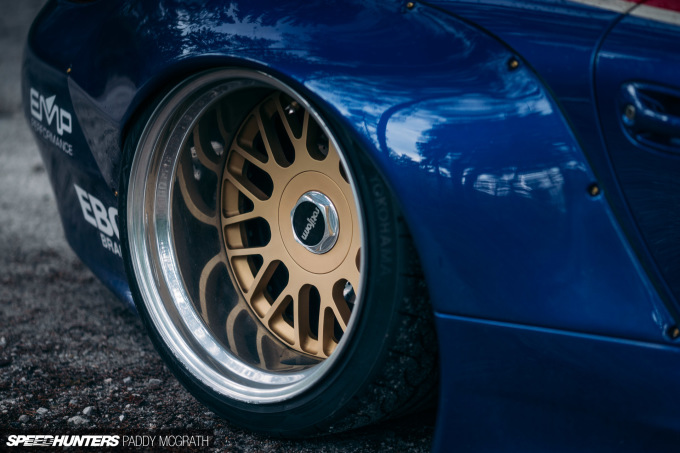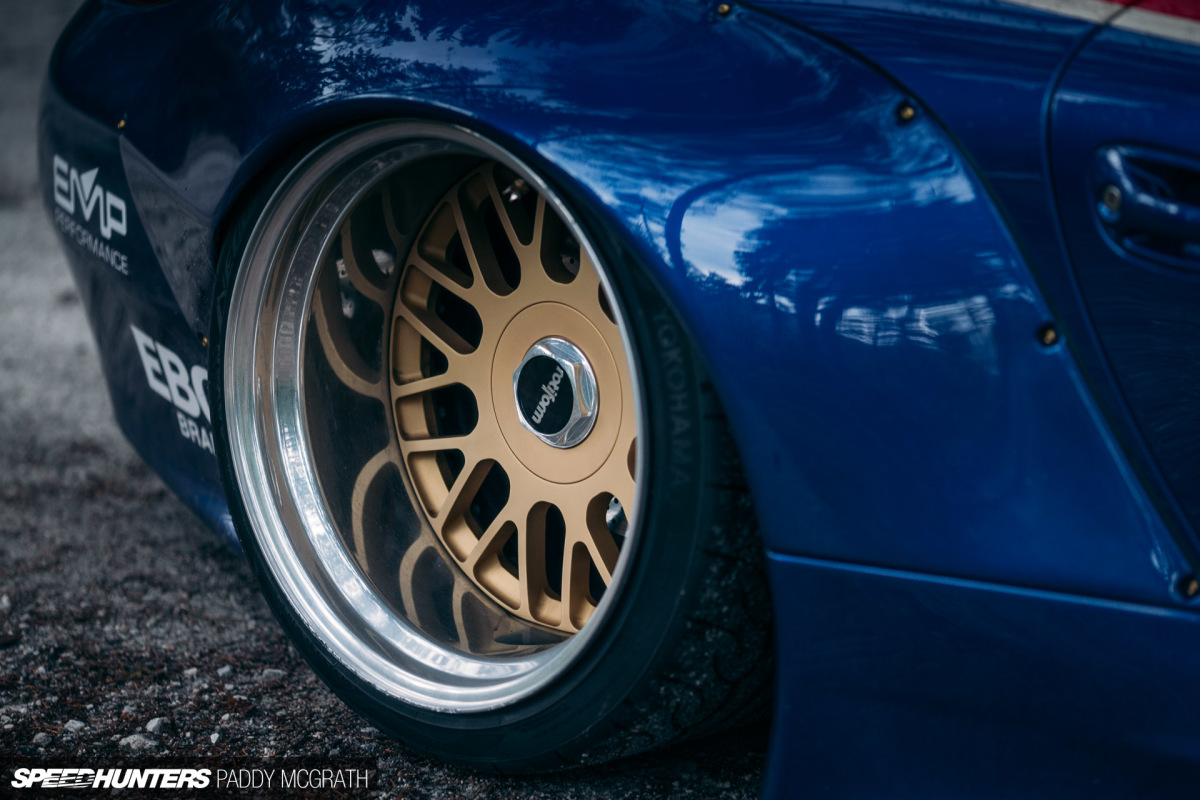 As a build, it says everything it wants to say and has already achieved everything it set out to. There is still more to come for the car, but mostly minor aesthetic tweaks. If it's to stay true to the original render, I imagine some turbofans are on the way?
Regardless, despite starting life as a digital concept, it now exists in the real world and it's in the real world where it can be properly appreciated. I've always maintained that cars are best enjoyed in person, and this is just another example of that.
Paddy McGrath
Instagram: pmcgphotos
Twitter: pmcgphotos
paddy@speedhunters.com