Back In The Day
When did we start slamming cars?
It seems to me that the fascination with getting our cars on the ground really started picking up traction in the last two or three decades, but in fairness, this is probably because I've only been alive for this long.
Modified suspension, stance, and low-style cars have been around to some effect at least since the '40s; it was during this decade that the concept of a lowrider was born in America. Out West in California, George Barris has always been one of the names that comes up in relation to lowriders. Starting with his own cars, then attracting customers, and finally making it into Hollywood where he was famously responsible for turning a '55 Lincoln Futura concept into The Batmobile, Barris paved the way for this style of modified car.
And then, there's the Volkswagen.
A car that has always been easy to find, easy to purchase, and easy to modify. It was around the same time as the Barris Kustom Shop was going mainstream that 'California Look' emerged in Los Angeles.
If you aren't familiar with the Cal Look and you have 12 minutes, the above film is definitely worth the watch. If you don't have 12 minutes, you should just go ahead and watch it anyway.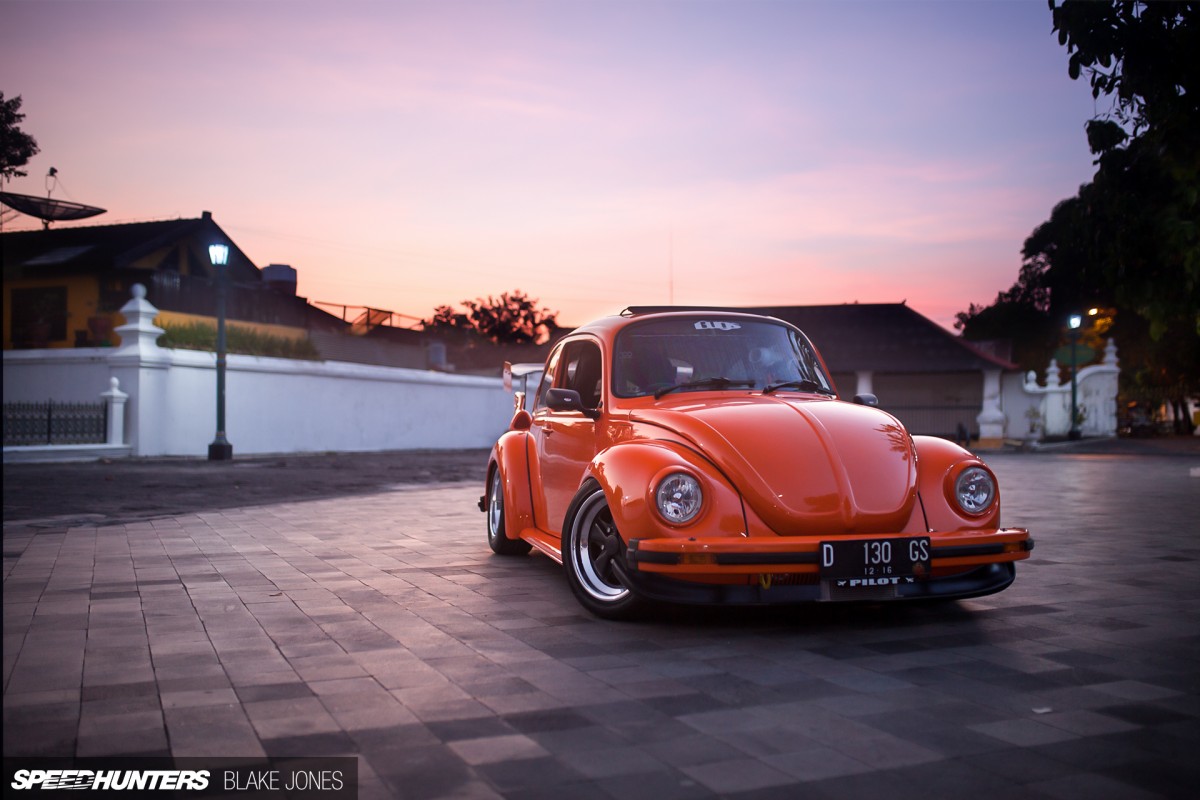 In the late '60s, the Volkswagen scene was the scene in California, and since then the California Look has become a worldwide phenomenon. It's a simple recipe, as described in the film: simple colors, trim delete, good wheels, and a drag racing inspired stance with a "nose-down attitude." The cars became a lifestyle.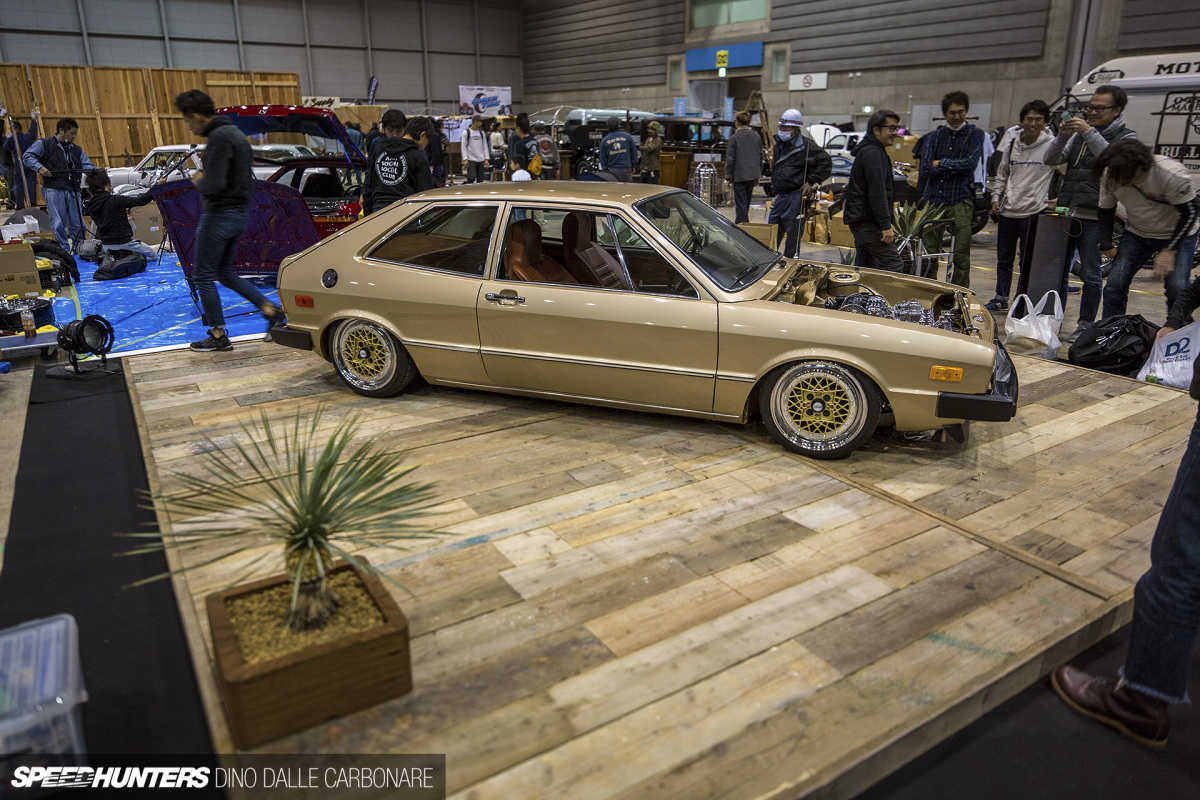 It's incredible how influential these cars still are today. The choices a handful of guys made over five decades ago helped shape the way we all do cars, whether we recognize it or not. While far from simple, this Scirocco that Dino came across last year shows what clean aesthetics, air suspension, and good wheels will do to a VW — or any car for that matter — from any decade.
Back To Today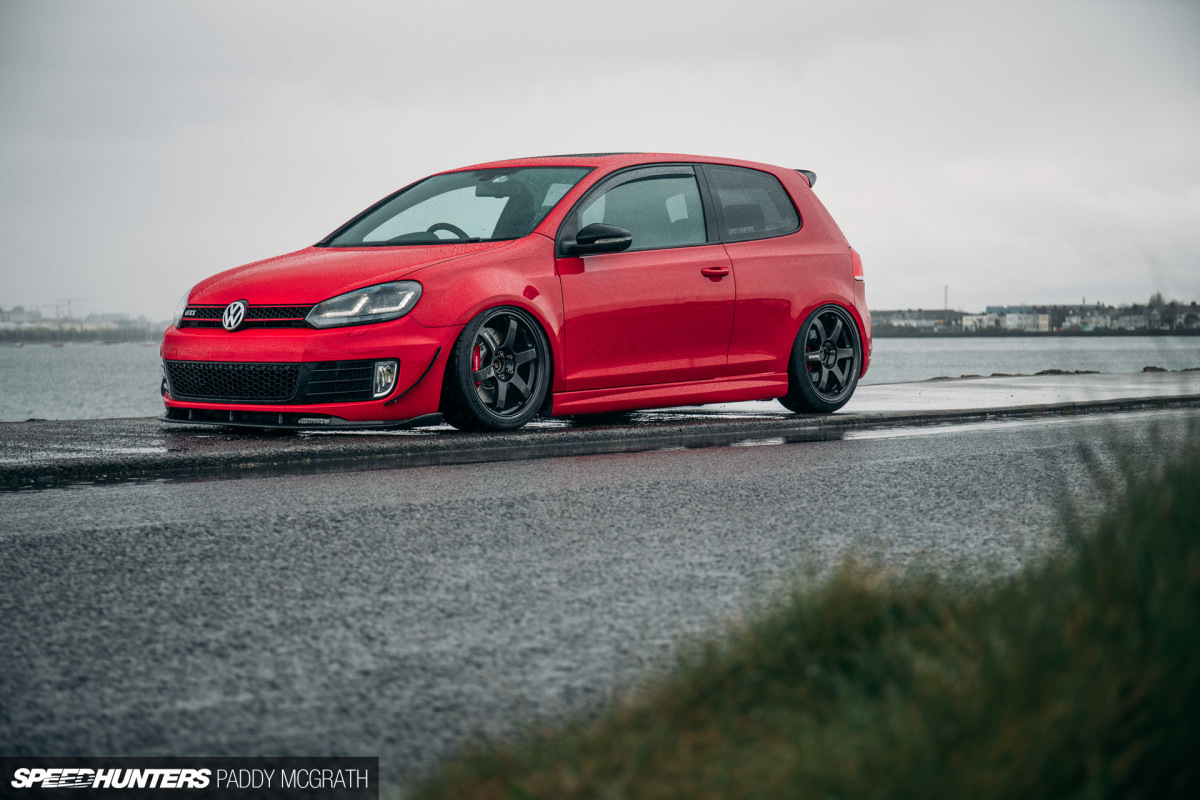 Now, on to 2018. With full support for the Mk6 already in place, it was only a matter of time before Air Lift Performance completed their Mk7 range with a new bolt-on product for the latest generation Volkswagen Golf.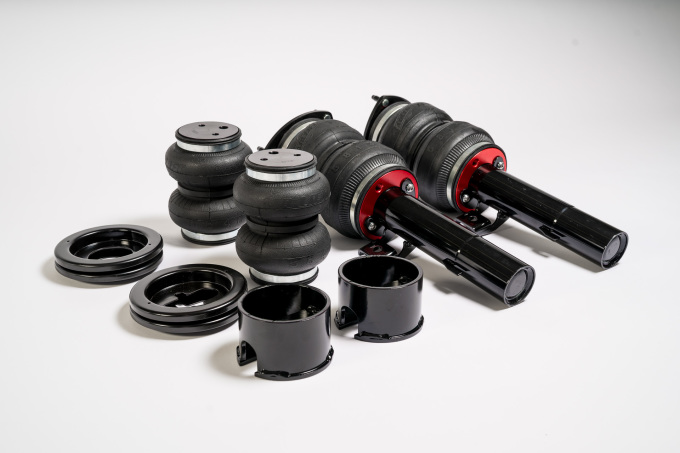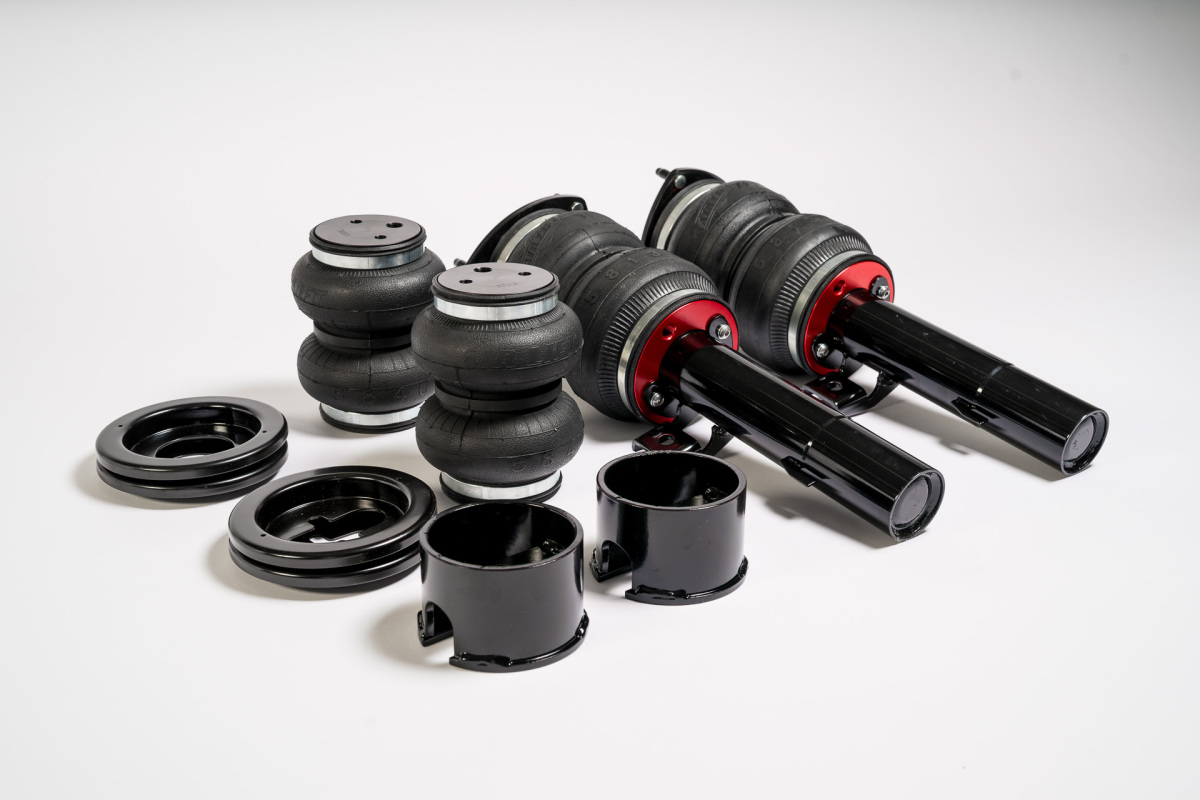 This is their new Slam Series Kit, which has been designed specifically for 2014+ Golfs and joins their Performance Series in the range which they offer for the Mk7 platform. Just seeing the product images brought out the engineer in me; it always fascinates me how these products are actually made, and with some experience bringing a few designs to market I know just how much work it really is.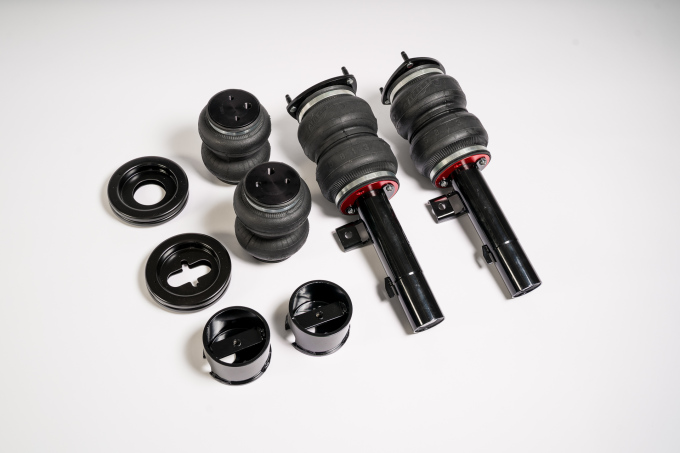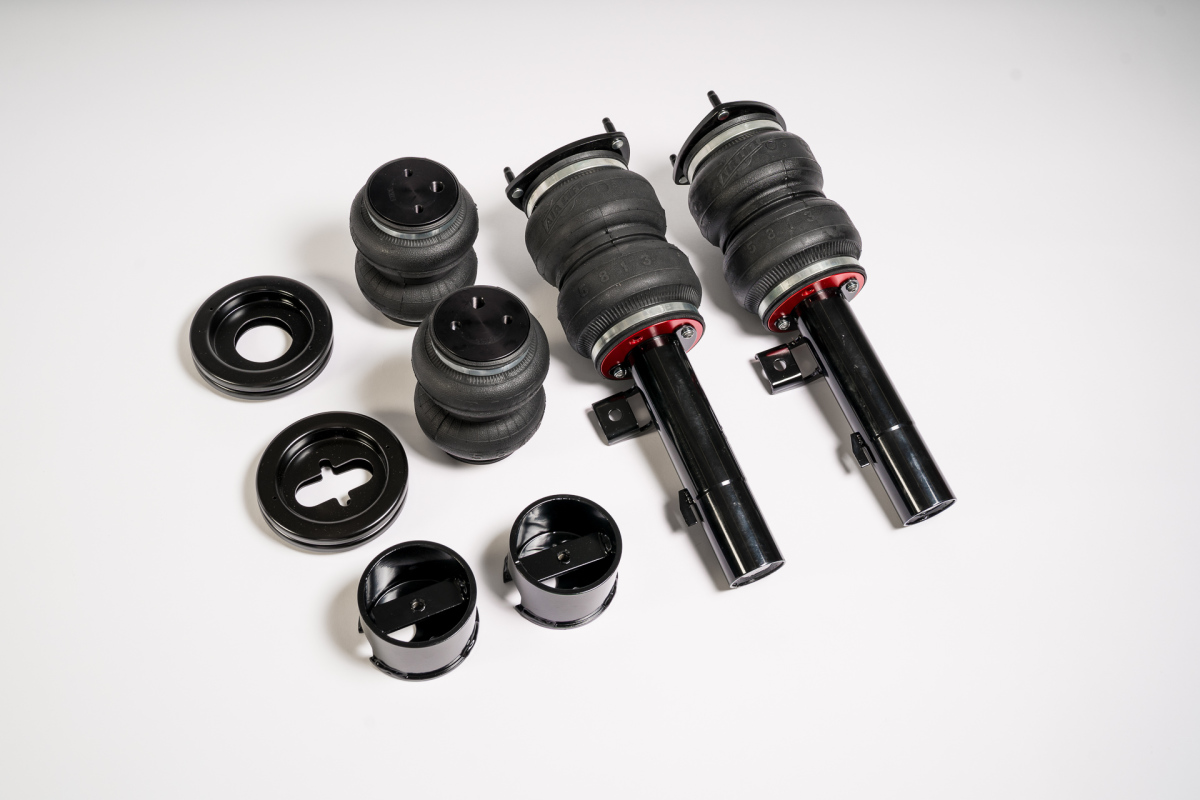 When you consider that the Mk7 kit — as with many other Air Lift Performance products — requires literally zero modifications to install, you know it's a product that's been designed right from the get go.
The Mk7 Slam Series kit is a bolt-on solution that anyone with basic automotive knowledge and simple hand tools can install, and can be paired with your choice of Air Lift Performance's management systems.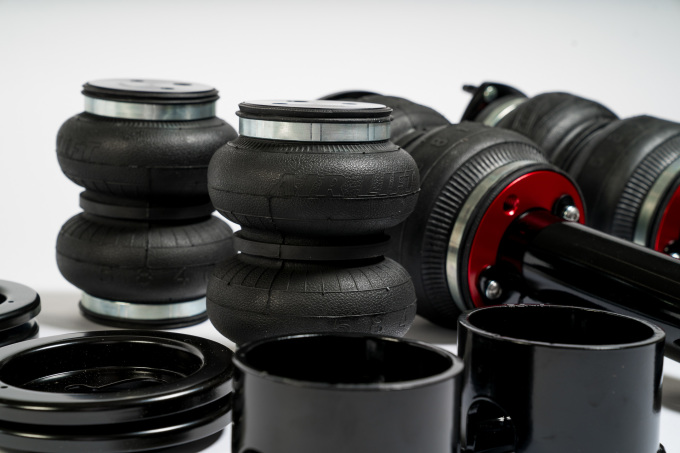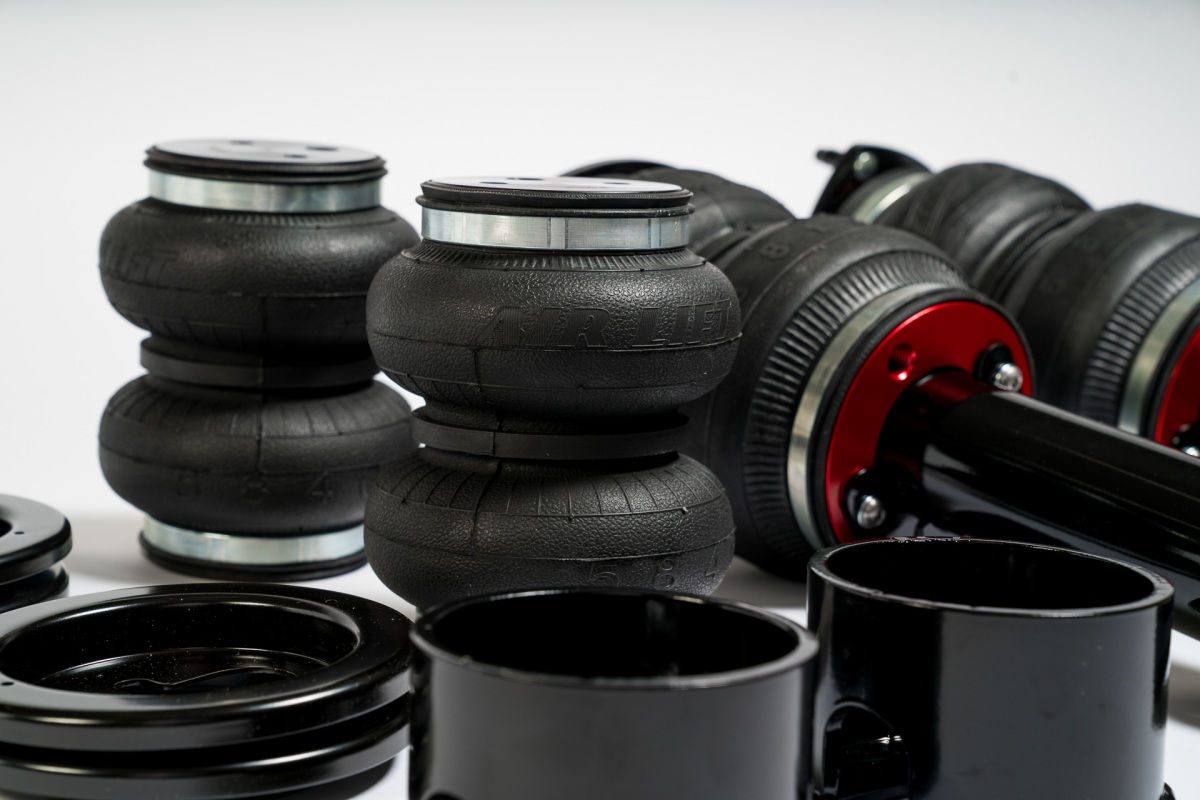 The double-bellow, progressive-rate bags offer a balance of comfort and performance, so you don't need to sacrifice either if you want to drive low.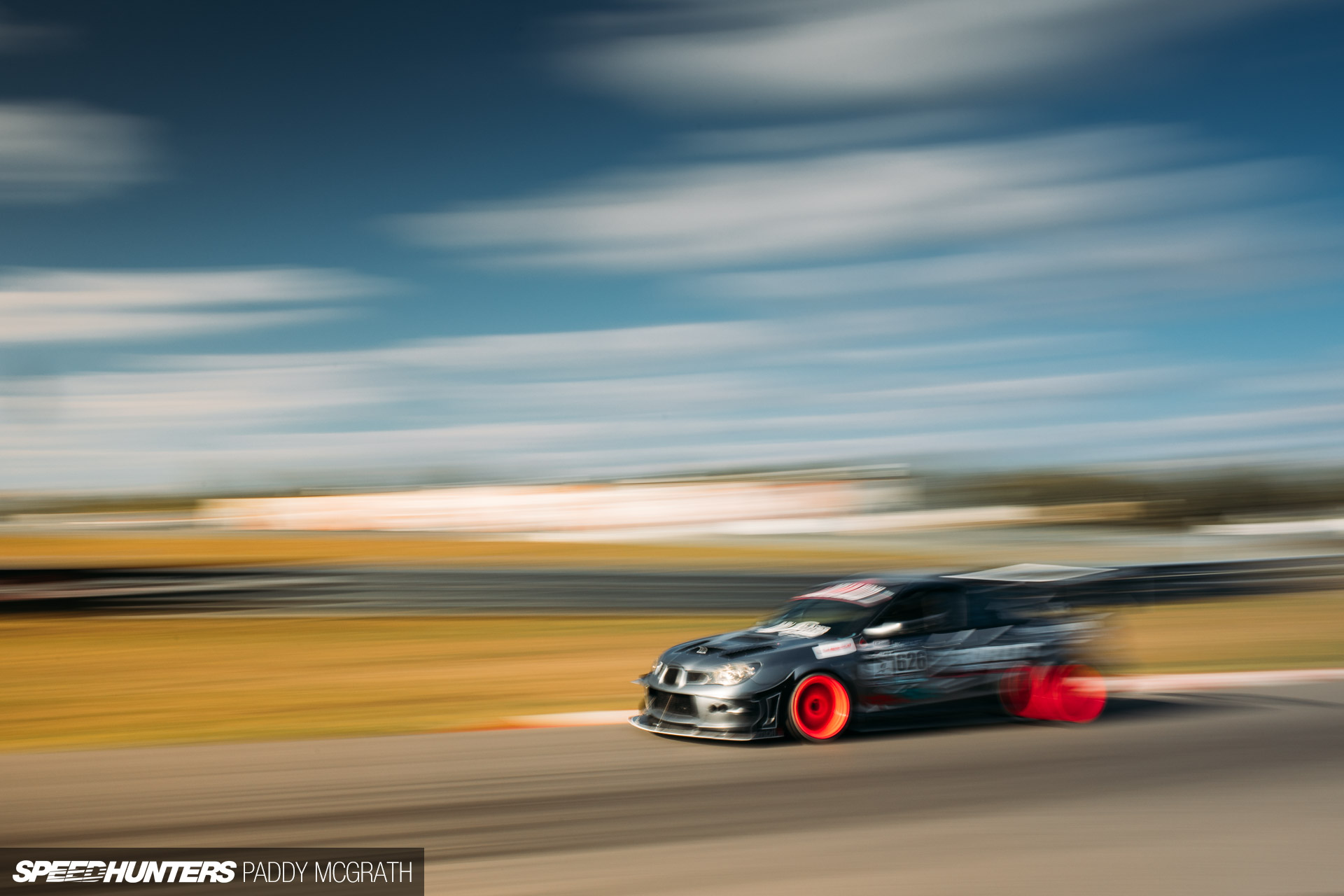 It shouldn't be at all surprising that Air Lift Performance has perfected this art, though. As many of you already know, Air Lift has been doing this since 1949 and the slammed life is just one thing they excel at. Air Lift has been involved in everything from NASCAR to ambulances to time attack. Their sponsored driver Cody Miles continues to enjoy success on track with his 600whp Subaru.
Back To The Future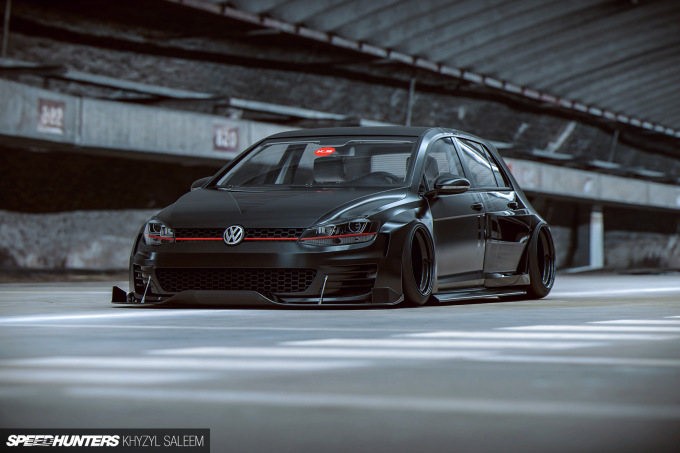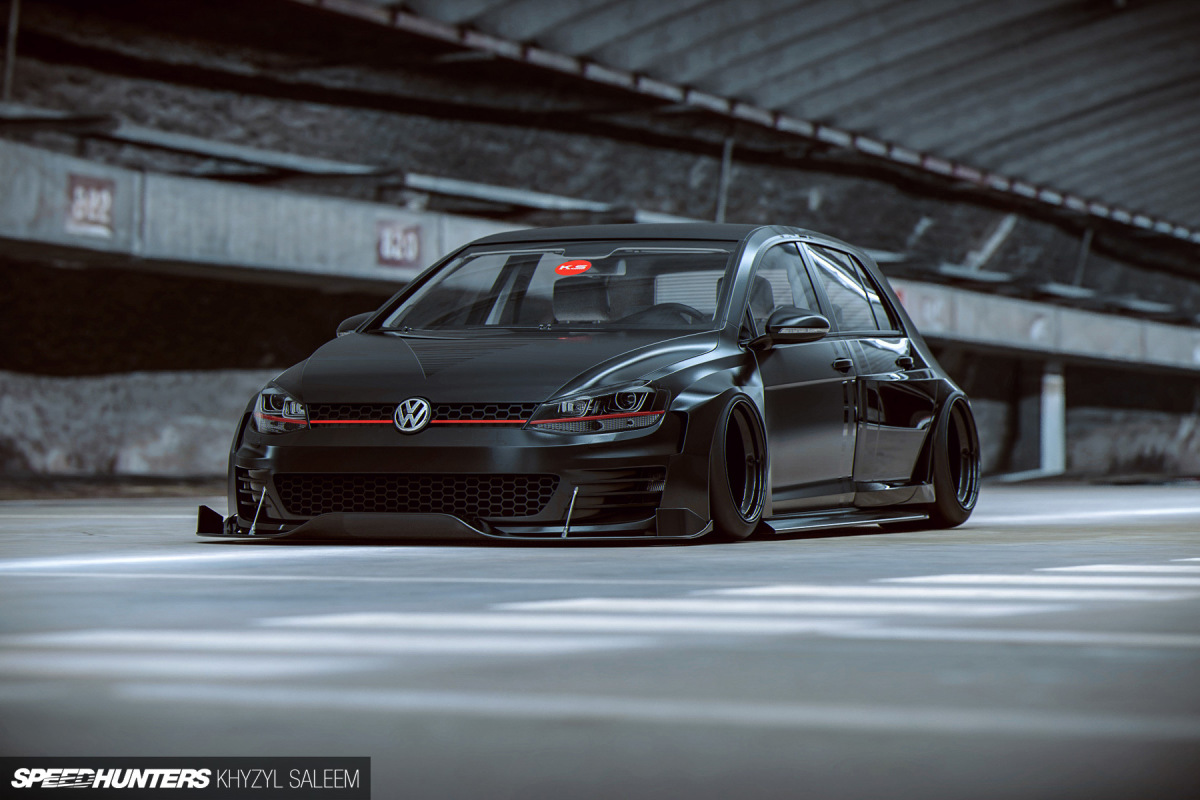 But what about tomorrow? Of course, Khyzyl Saleem has the answer for us there so I'll let him take the mic for a moment to show us around a few recent renders.
Khyzyl Saleem: I've always loved GTIs and they've always been a pretty cool looking car to me. But I've never really seen one done the way I'd imagine one could look like — except for the GTI TCR racecar which looks pretty badass! We're no stranger to the wide-body these days, and I wanted to see what a five-door would or could look like with a bit of an aggressive wide-body of my own design. This was the outcome, albeit a little tame still. You also can't really go wrong with a black-on-black colour combo, definitely one of my personal favourites.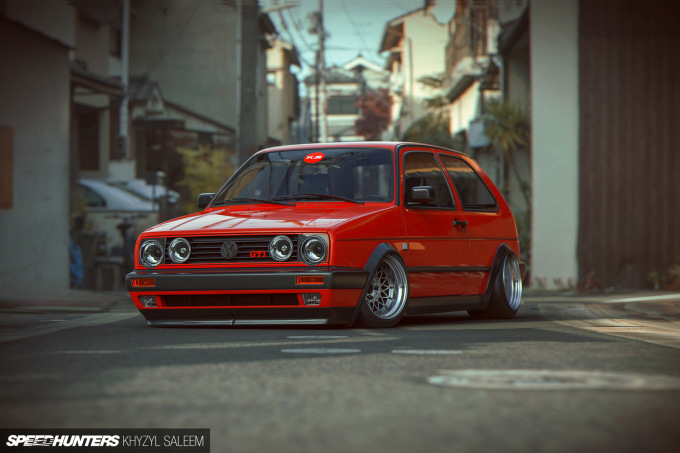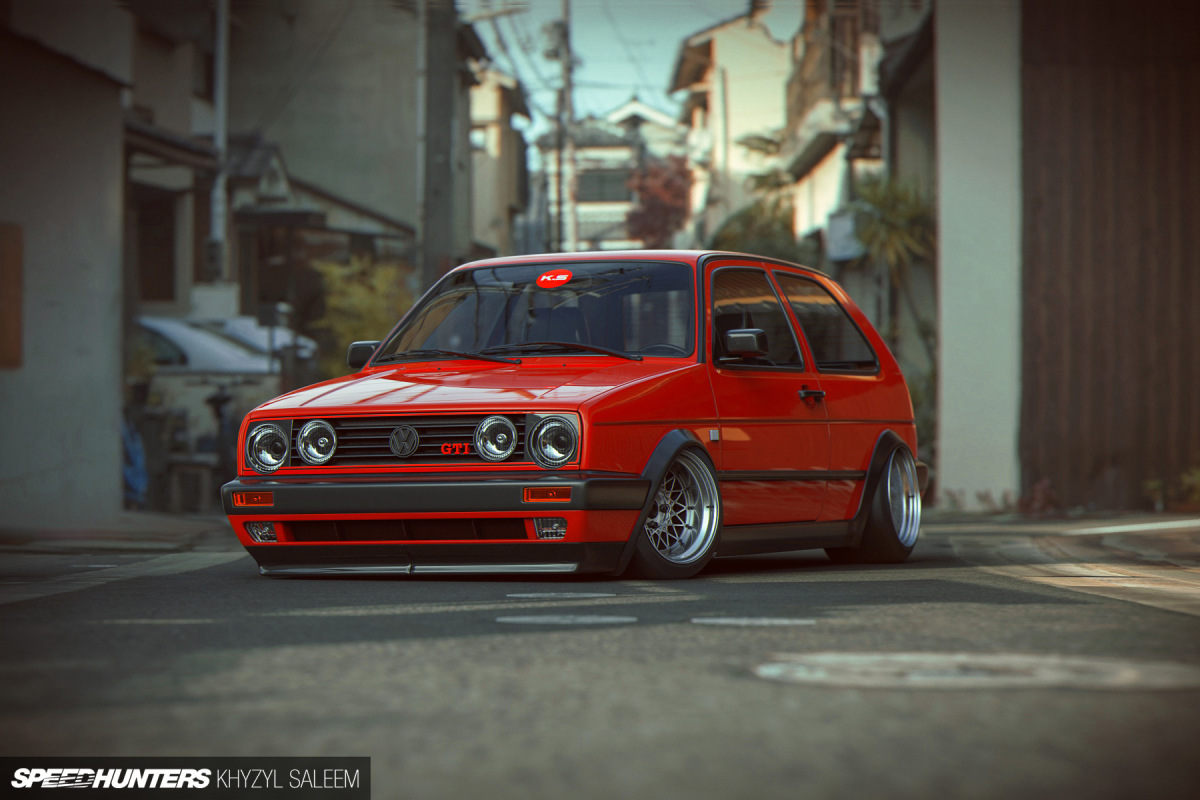 KS: My dad used to own a Mk2 GTI and I guess that's why they're now one of my favourite hot hatches from back then. I wanted to make a really clean, slammed version of one – the simplest of ideas and the most subtle also. I'm pretty happy with the outcome as these cars are quite perfect in stock trim when it comes to looks. But maybe I should make a mad Bergrennen Hillclimb edition also?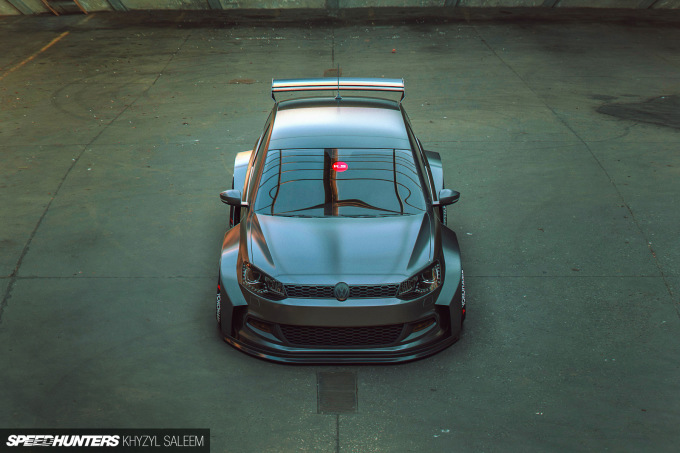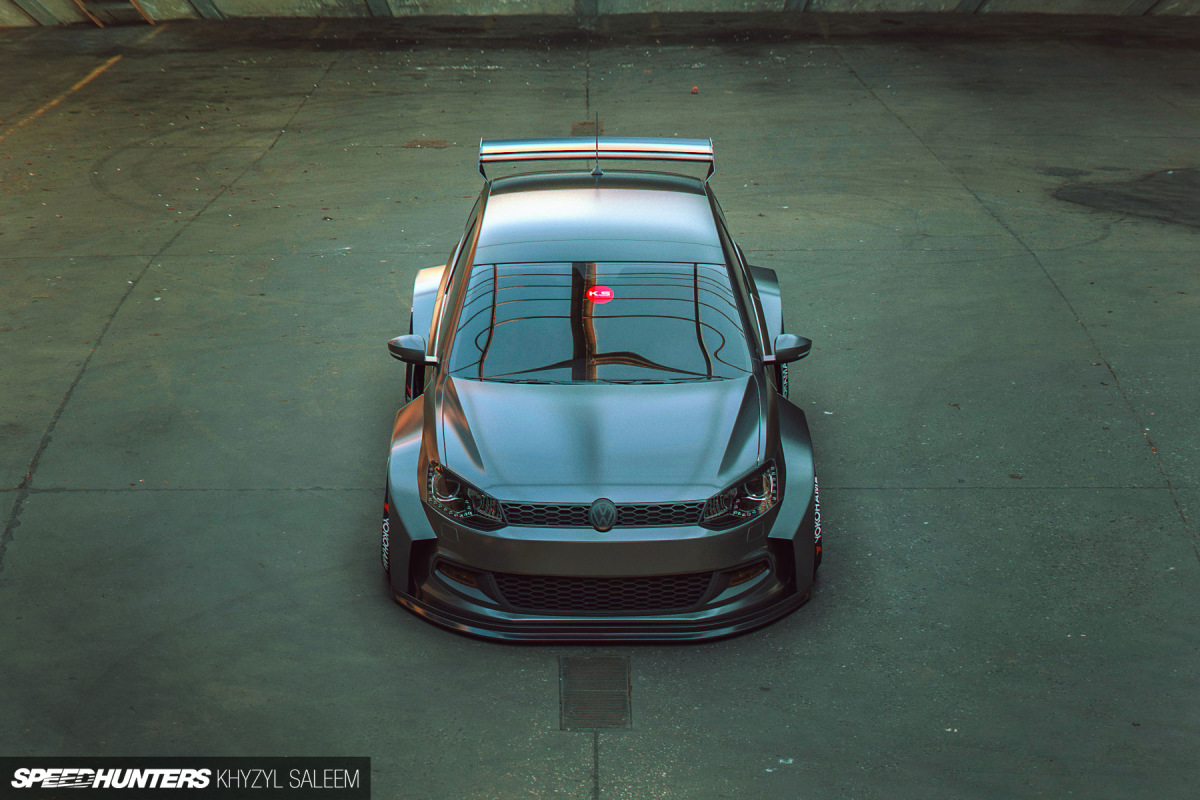 KS: It's a Polo, I know. But who said a Polo can't look cool?!  This one actually came about after my buddy Sam wanted to see a potential wide-body idea for his Polo and this is what I came up with. It's basically my own take on the WRC bodykit, aggressive boxed flares and what not. Judging from his reaction he loved the idea and hopefully after a few minor tweaks he'll actually bring it to life. This was a lot of fun, not your average Polo I guess!
There are plenty of other examples of super-low Volkswagens that have amazing presence.
For me, there's just something about a body sitting inches from (or on) the ground. Matched with the right wheels and other tasteful modifications it's a hard combination to beat.
With the release of the Air Lift Performance Mk7 Slam Series kit, I'm curious to see what you might be putting it on. And for those without a new Golf, what do you make of this decades-old Cal Look culture turned slammed culture?
It's been some 60 years, so you can't dismiss it as just a fad…
Trevor Yale Ryan
Instagram: tyrphoto
TYRphoto.com