Soothunters
Perhaps it's a regional thing, but when most people talk about their work ute (pick-up truck) and their drag car, they're usually talking about two separate vehicles.
I know that in other parts of the world tuning fast diesels is a way of life, but for now at least, when people 'Down Under' are talking performance motoring they're talking good old-fashioned petrol, and more commonly these days, ethanol. Diesel engines are most often relegated to tow cars in the pit area.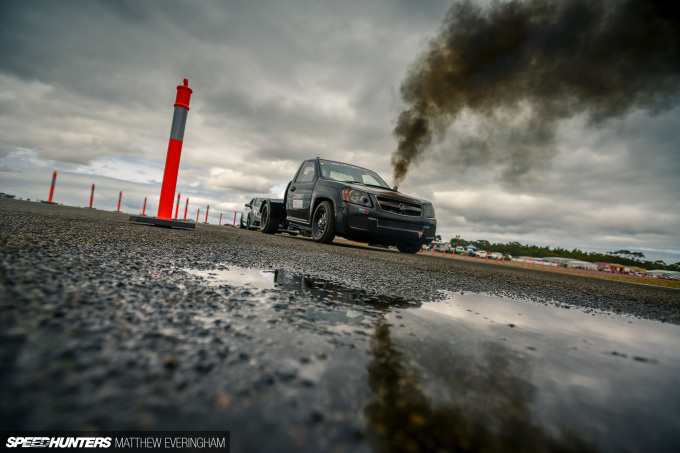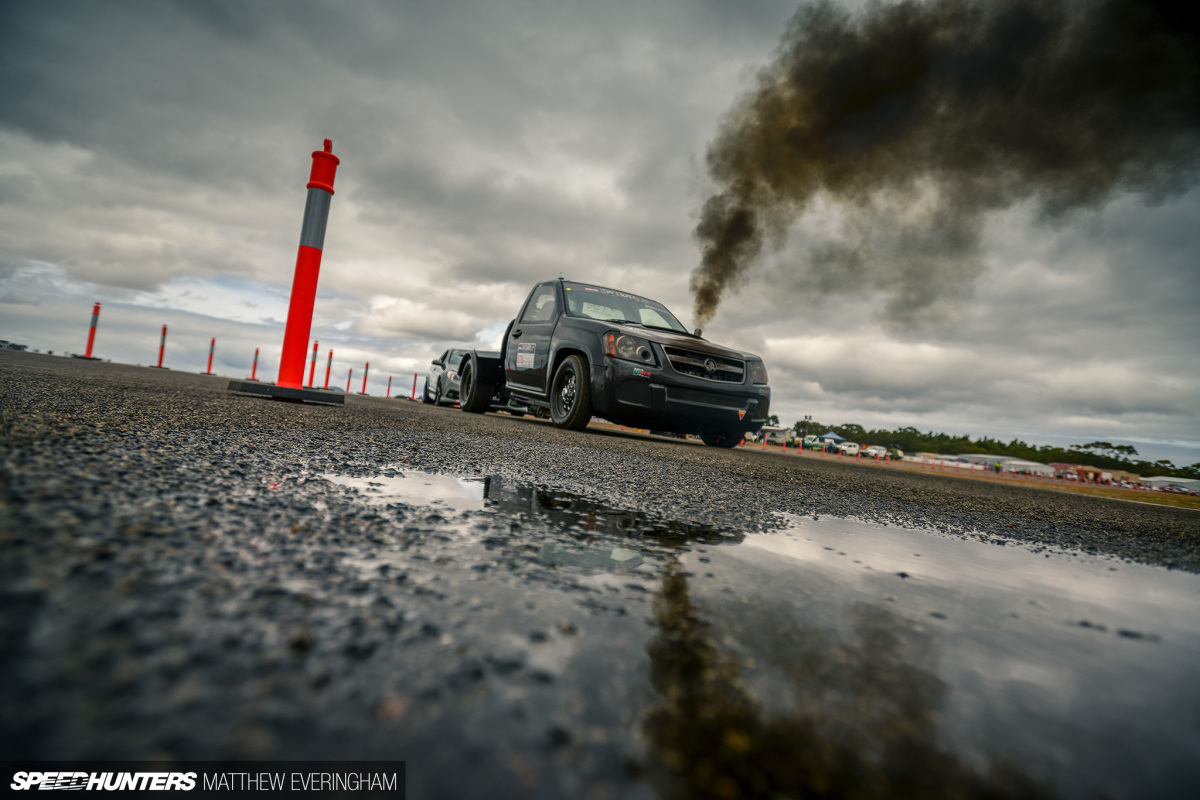 Not Ned Amey though. Ned introduced me to a carbon fiber, diesel-spewing monster the likes of which I'd never seen before. His low-powered, very humble, and often mistreated work ute has been truly reborn.
Witnessing first-hand how the 2009 Holden Colorado tore up the Racewars runway and even a few heavyweight competitors, the dramatic makeover obviously didn't stop at a few replacement body panels.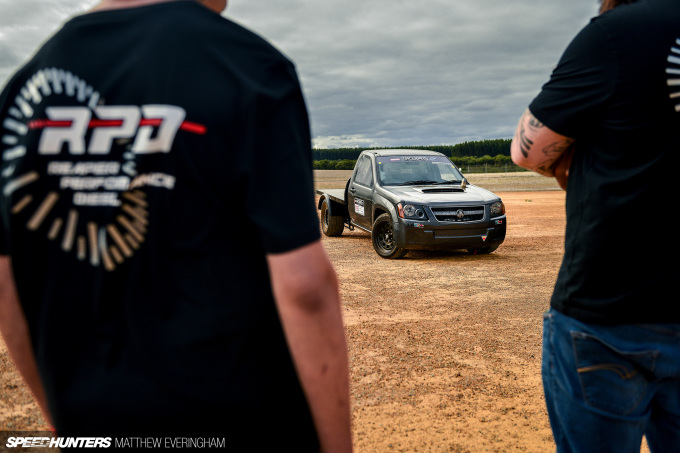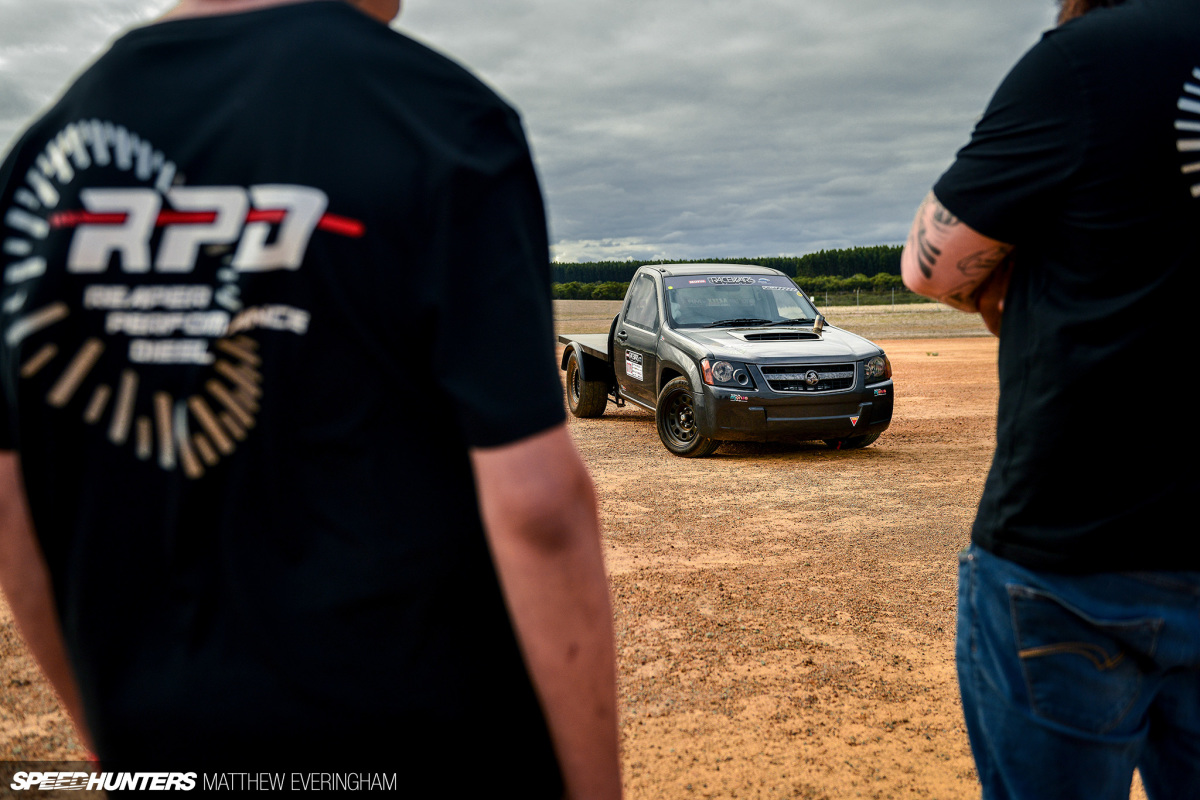 Between races I made my way over to where Ned and the boys from Reaper Performance Diesel were parked up, and insisted on a closer look at this mobile soot factory.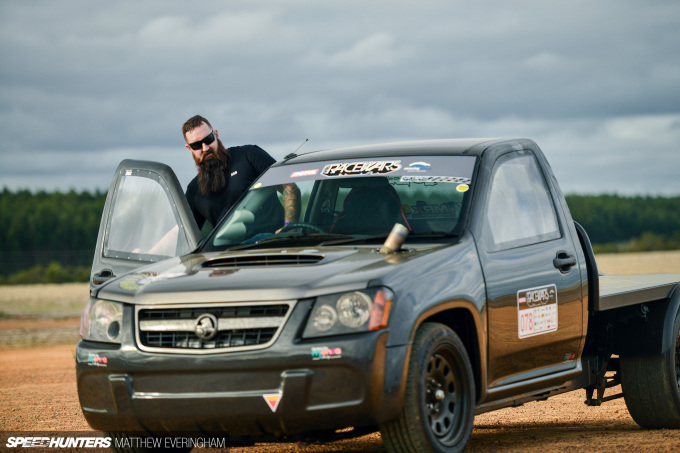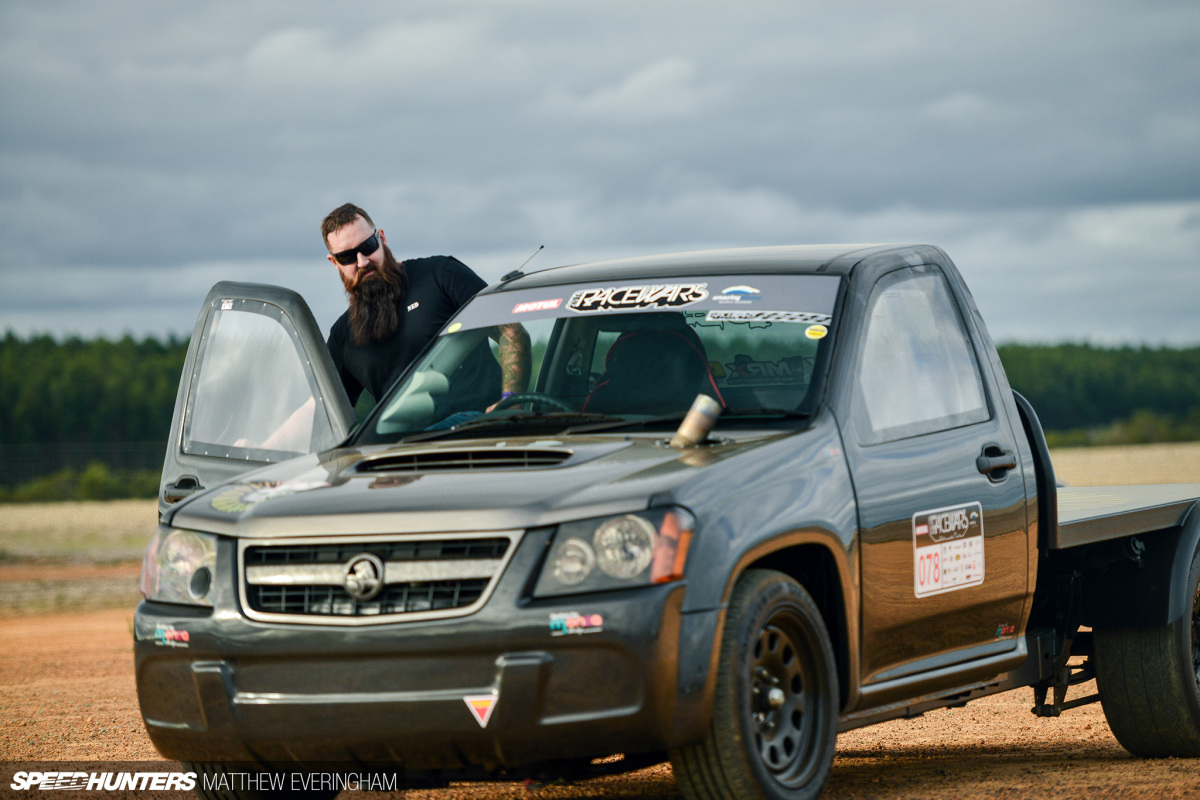 The boys were more than happy to accommodate, and they even flipped the tin-lid back on their other fun project. Karel Foster's Toyota Land Cruiser is powered by a monster 10.4-litre turbo-diesel Cat 3208 liberated from a Ford Louisville water tanker.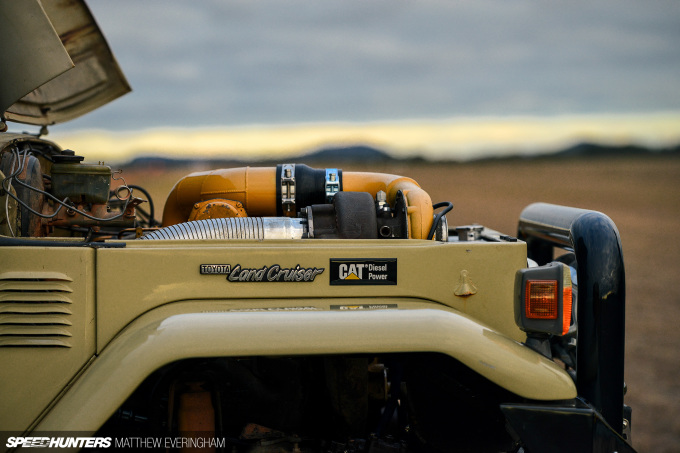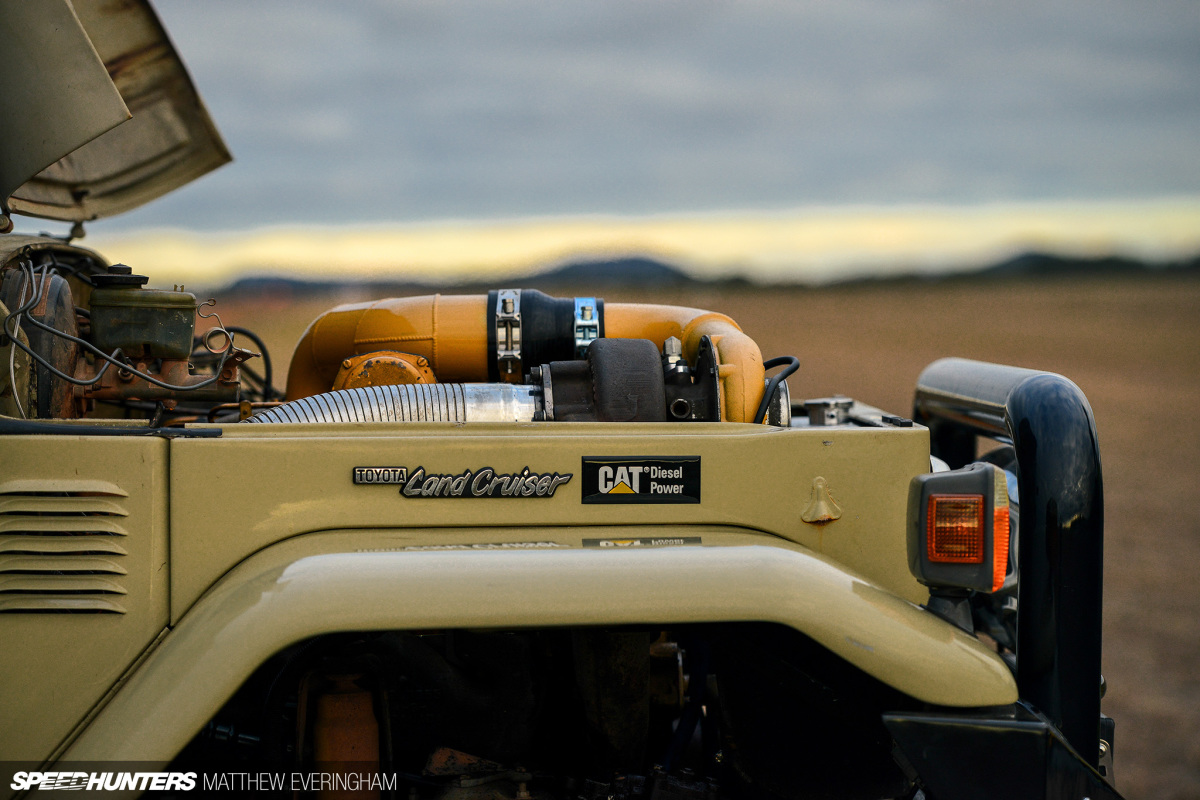 Shoe-horning the 636 cubic-inch V8 into a passenger vehicle came with more than its fair share of issues to work through, but anything is possible with some determination and possibly a slide hammer. "You're never late with a [Cat] 3208," laughed Cody when I asked about the motivation to build something so outlandish. "It felt good to try something that hadn't already been done, proving the naysayers wrong was a nice bonus, too, I suppose," he continued when pressed for a real answer.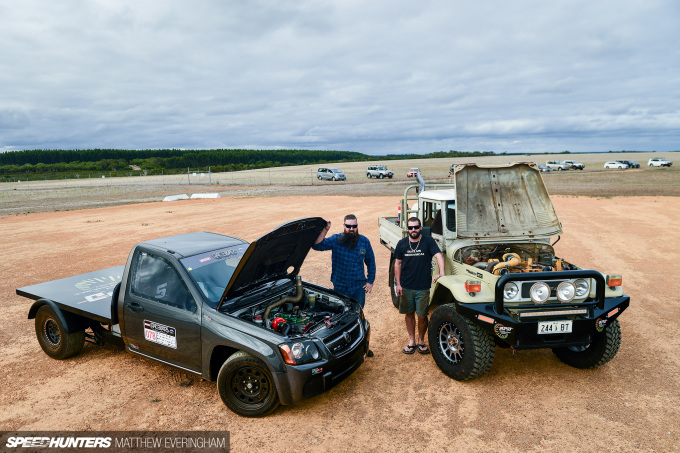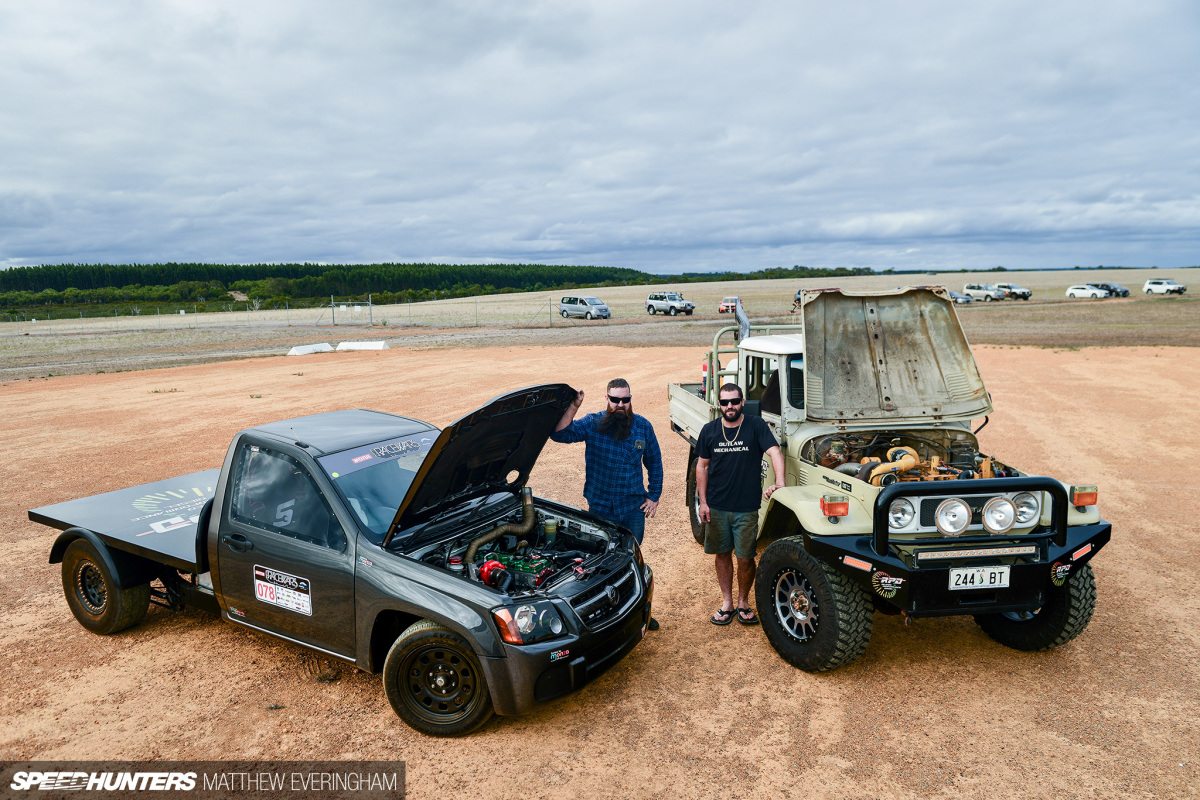 Dieselgate
They say that artwork is a reflection of its creator, and this truck is completely mental. A similar 'zero f**ks given' philosophy was behind the Reaper Boys dialling in their old work ute way past sensible, with the express intention to send it down the runway.
Where many 'normal' people ask 'why?', these loose units shrug and simply say 'why not?' Why not, indeed. Let's get started with the most notable feature under, well, through the hood. The heat-wrapped three-inch exhaust venting straight through the bonnet serves two purposes simultaneously. Firstly, as you might guess, it's the shortest, easiest route for the super-hot exhaust mixture to escape.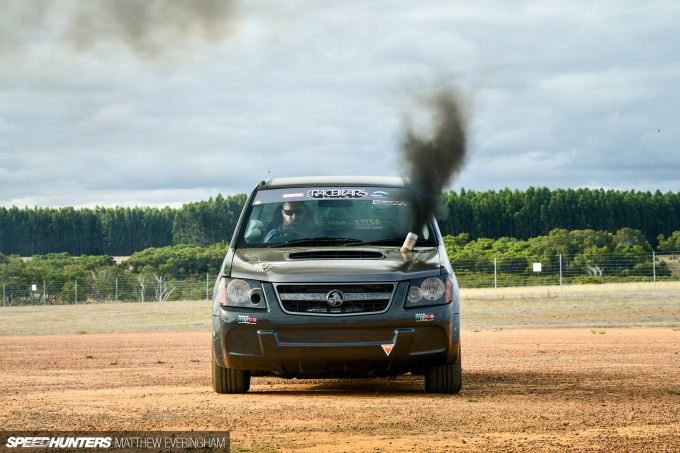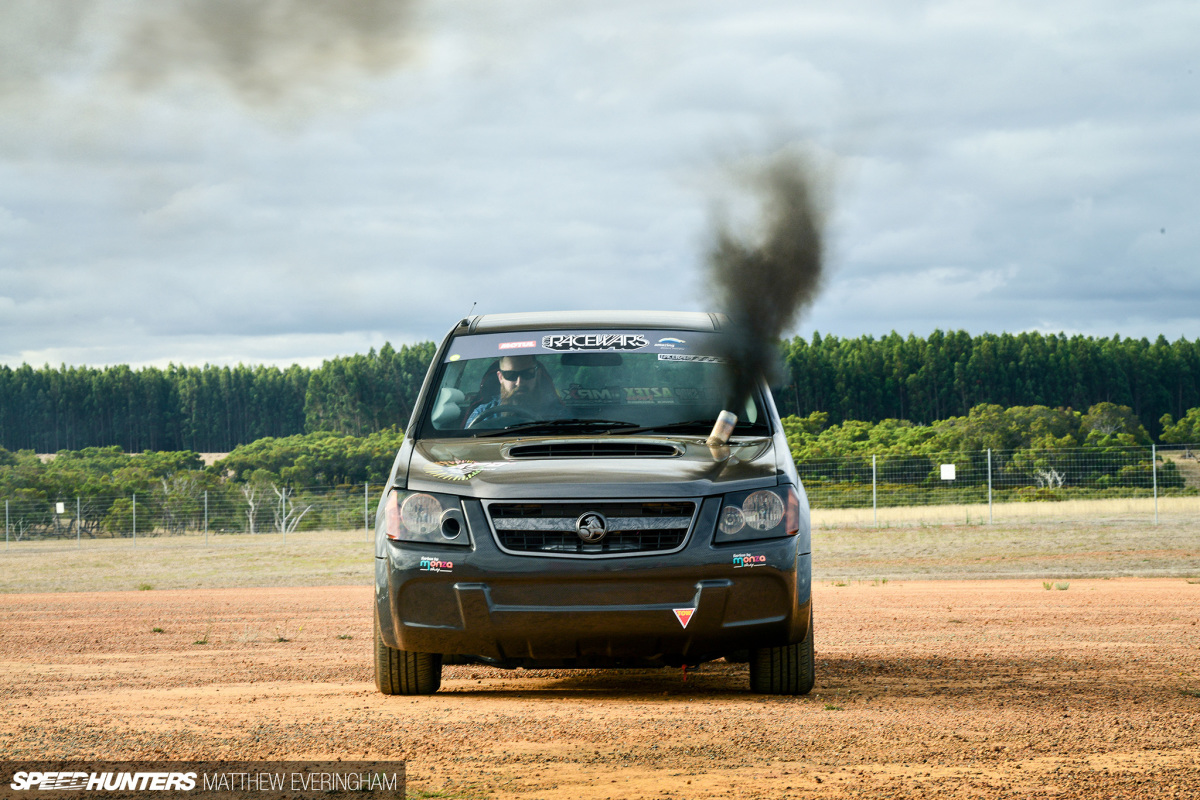 The pipe's second function, which I feel is more important than maximum horsepower, sees the exhaust double as an impressive soot cannon, capable of instantly removing the smug smiles on the faces of Toyota Prius owners within a two-kilometre radius of the truck.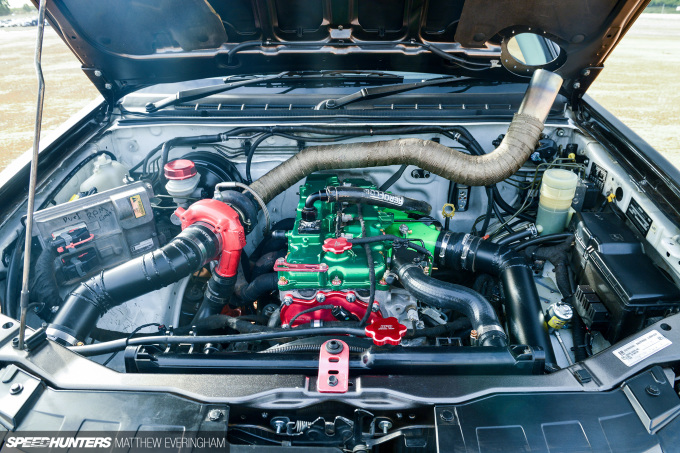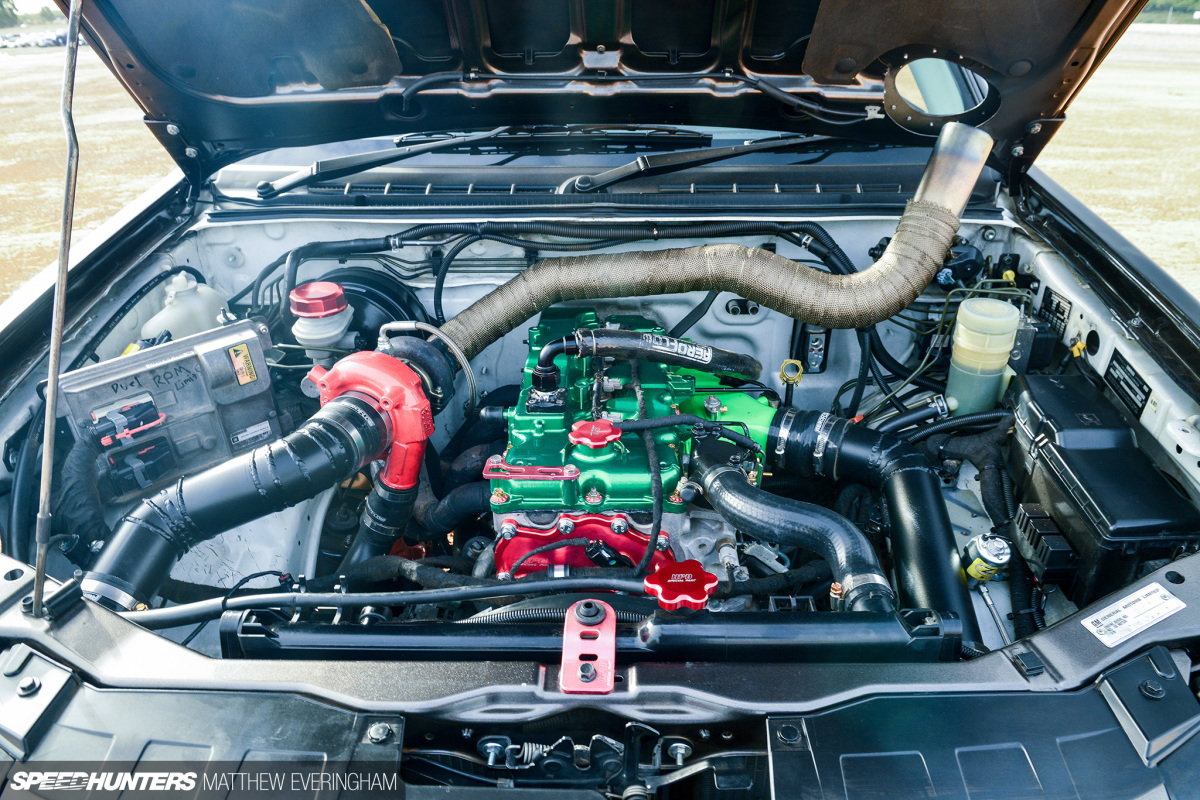 The brightly-colored engine bay was unexpected and caught me by surprise, but once the initial 'WTF?' moment had passed, I recognized the motor as a 3.0-liter Isuzu 4JJ1, which one would find inside a Isuzu D-Max. That makes perfect sense too; the Holden Colorado is a D-Max rebadged for the Australian market.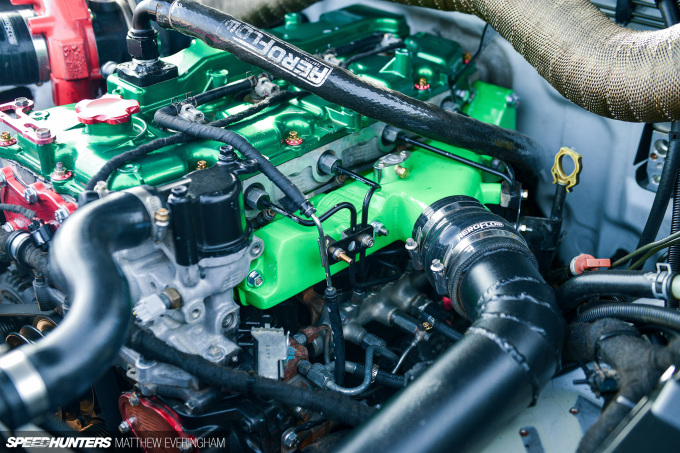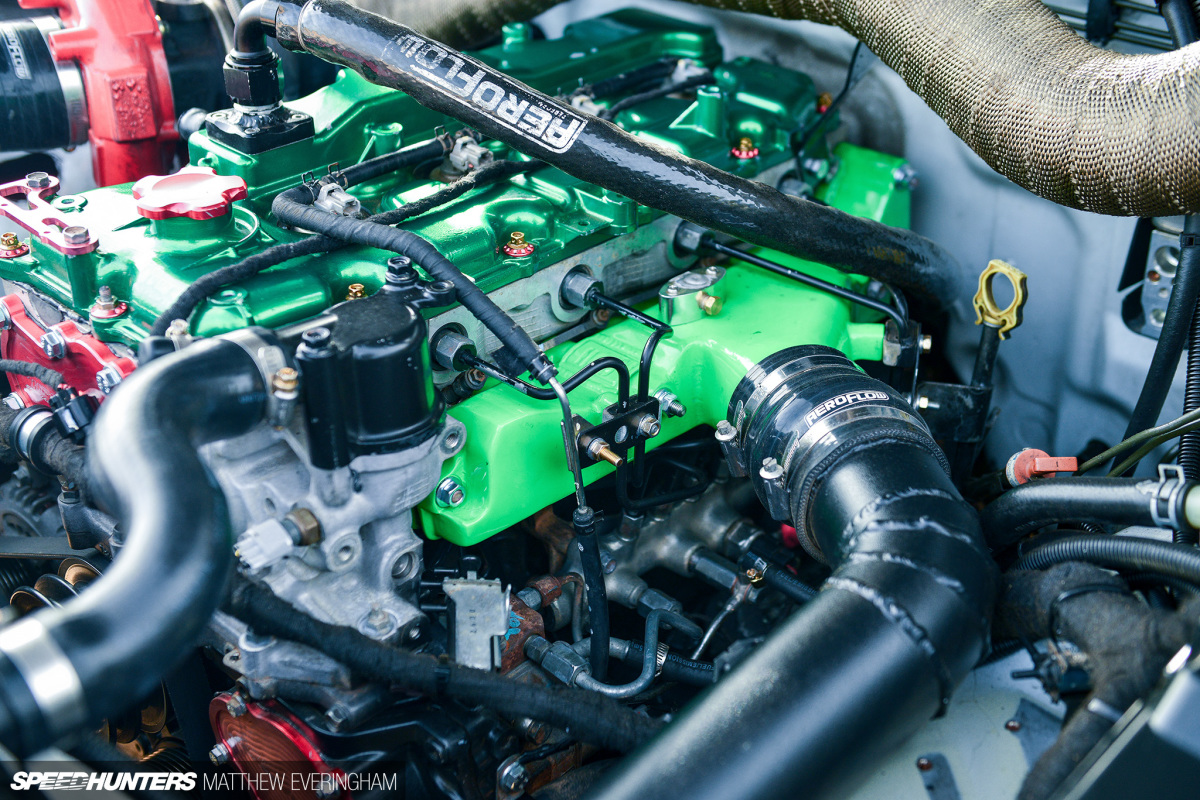 That's something I've found curious as Isuzu also sell the D-Max locally, but regardless of what badge you buy, the 4JJ1 has a rock-solid reputation for strength and reliability. It was an excellent base for Ned's project.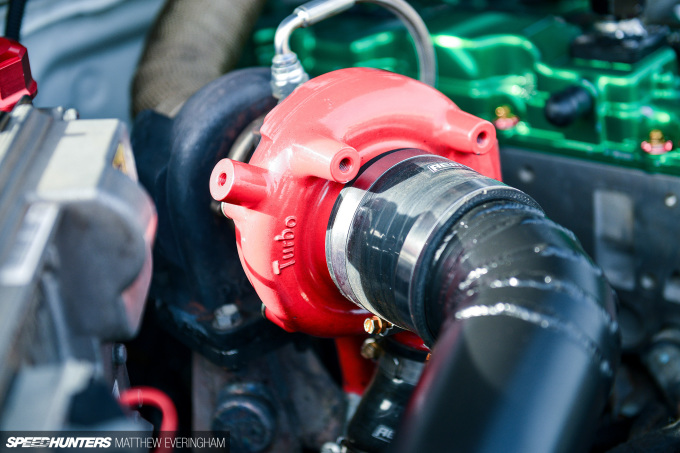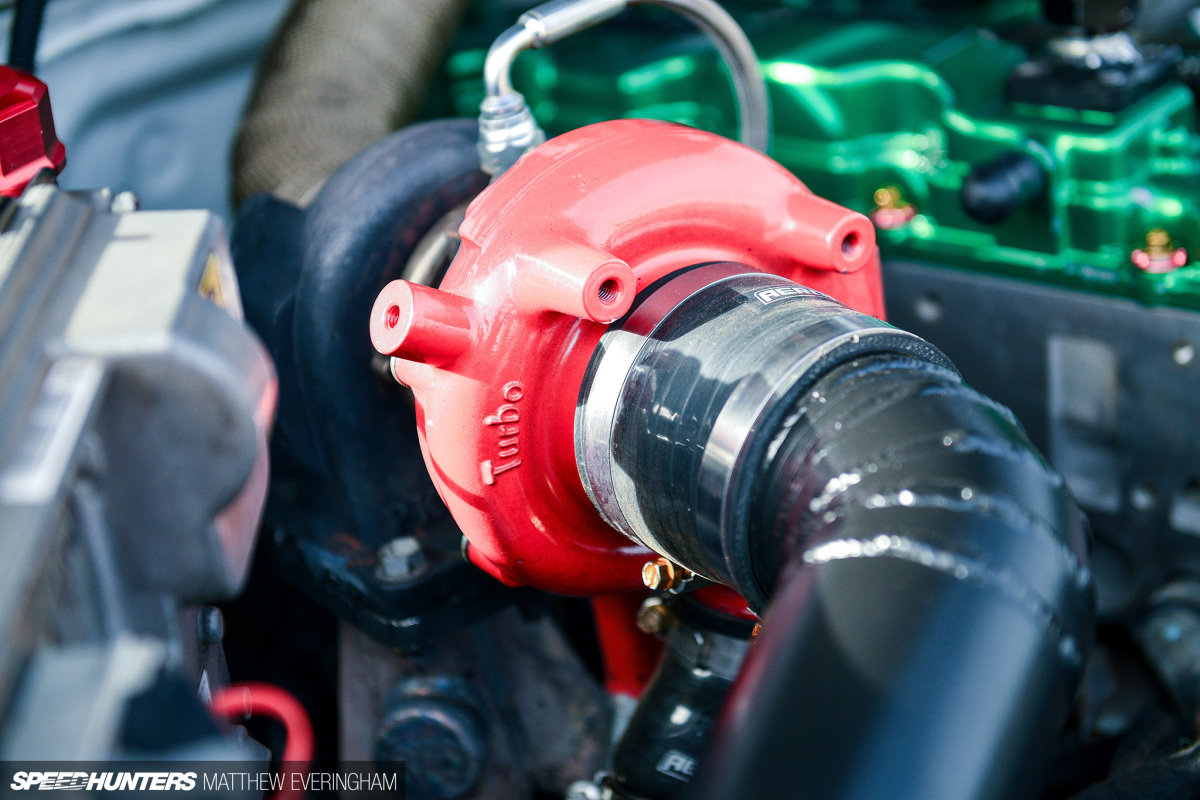 An unspecified turbocharger blasts a whopping 70psi of boost through the engine.
The high-pressure snail combined with a custom Reaper tune may do the heavy lifting, but a hell of a lot of supporting tweaks, like the ZEX nitrous, and the in-cabin ice cooler that Ned was too humble to mention, all work together. The current build provides 500hp (triple the horsepower of what the Isuzu left the factory with) and 1050Nm of torque to turn the rear wheels on command.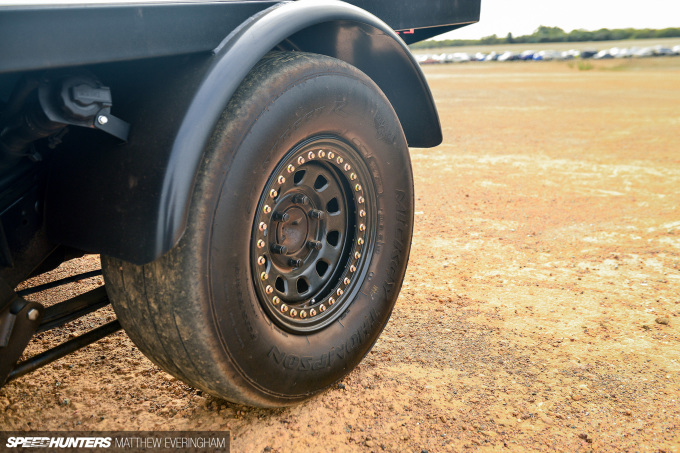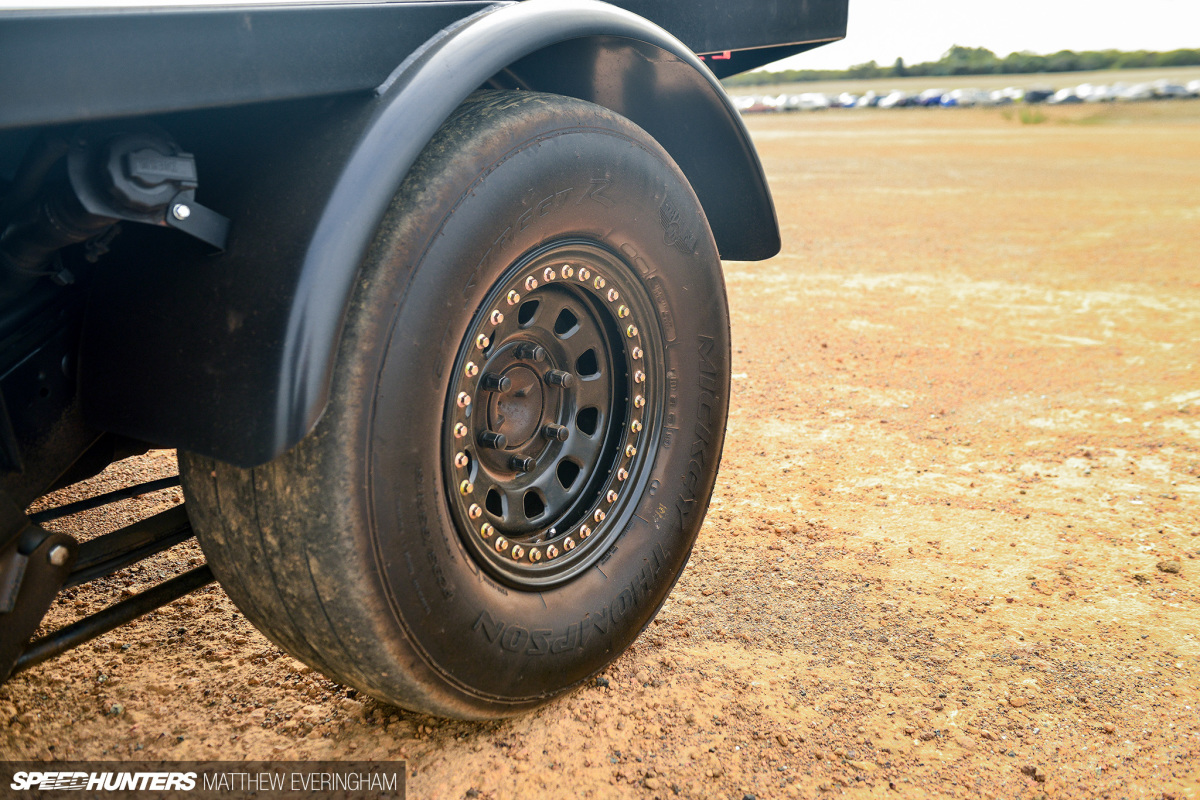 A manualised automatic transmission and set of super-sticky 295/65 Mickey Thompson ET Street radials do their best to get all the power to the ground, and the setup does a good job of that. The Rodeo's best quarter mile so far has been a 10.78, putting the ute in serious contention for the title of Australia's fastest diesel.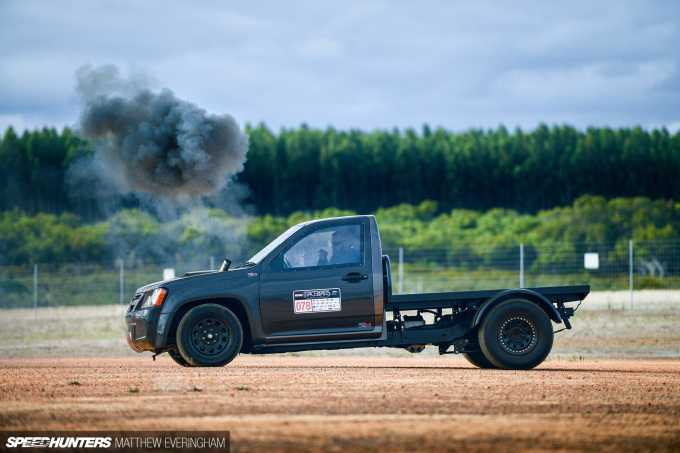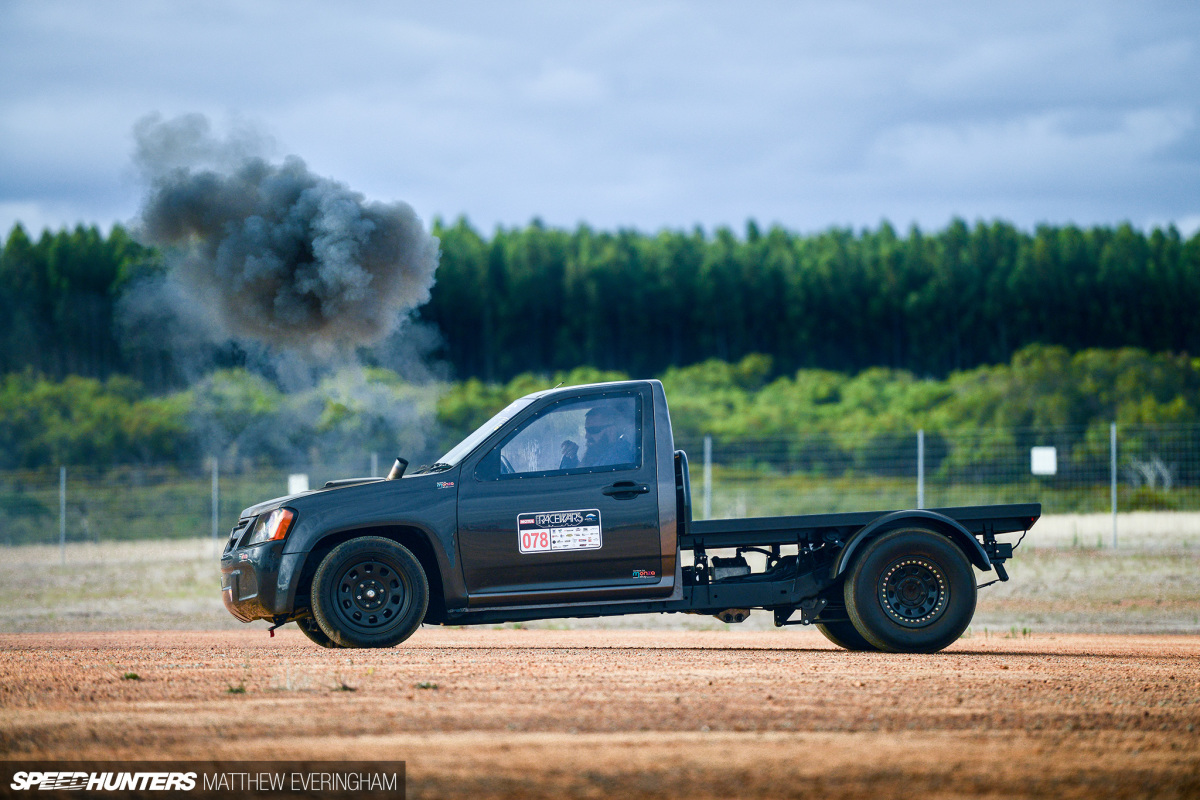 Let's all take a moment of silence to think about that. Sub-10-second ETs in a work ute. A carbon fibre work ute.
Again, Australia's West Coast and the madmen who attend Racewars have delivered another surprise one-two combo. Who would have ever thought I'd be so enamoured with a carbon-clad, diesel-powered race/work truck? Hell, I couldn't have even imagined a build this random if I'd tried before boarding my flight to the event.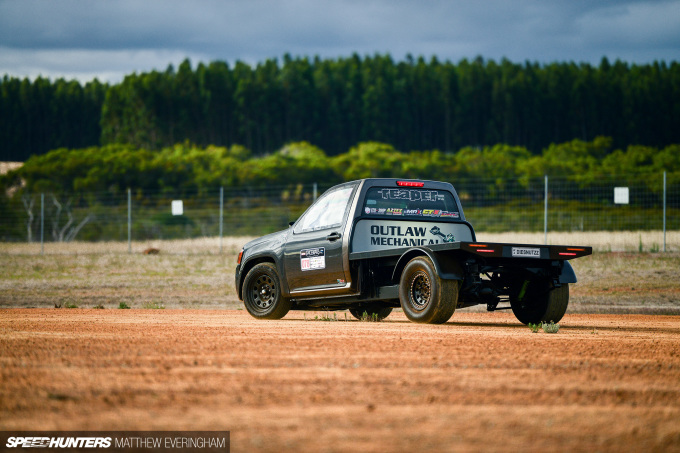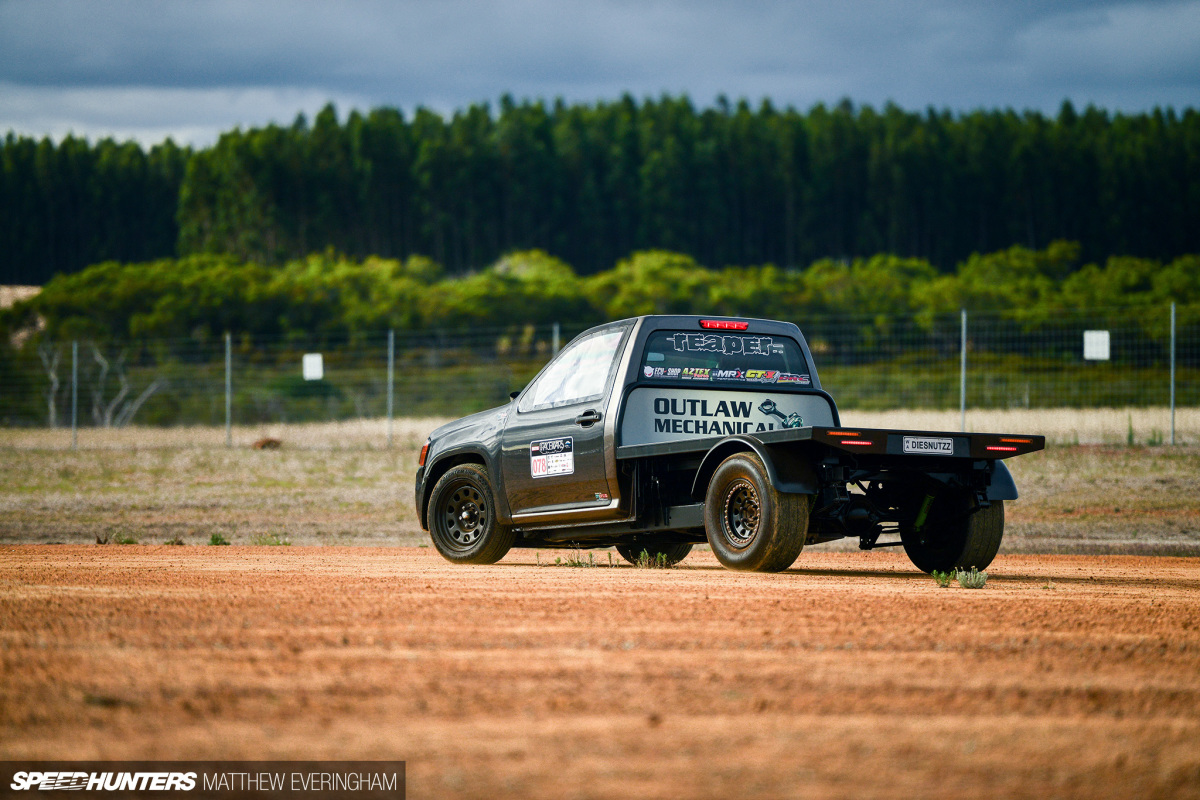 I think the 'surprise find' like this is the reason why so many of us hold Speedhunters close to our hearts. Even after a solid decade of searching, we manage to uncover unpredictable builds and fresh ideas that continue to expand what we know as car culture.
Matthew Everingham
Instagram: matthew_everingham
matt@mattheweveringham.com
Ned would like to thank Reaper Performance Diesel, Outlaw Mechanical, Cams Metalworks, Monza Carbon Thailand, ECU=SHOP, Rev Motorsport Malaysia, Dream Built Fabrication, AKM Towing, KLO Auto Electrics, Karel Foster, Cody Bashford, Adam Eltringham and Sara Amey.
Smoke & Mirrors