Tokyo Car Culture At Its Finest
Tokyo really is an unbelievable city if you're into cars. It's unique in a way that's almost hard to explain, but what I can do is tell you why I like car culture here so much, starting with the sheer variety you come across. Mind you, it's all very subtle, to the point that you have to hunt it out a lot of the time.
The thing is, you always know you're never far away from a hidden gem, and at times I find myself purposely taking backstreets just to see if I can find an interesting car. I suppose there's other large, wealthy cities around the world that are like this, but Tokyo definitely has its own aura.
Thankfully there are plenty of meeting spots and events for like-minded folks to gather at and chat cars for an hour or two, and one of those is the Daikanyama T-Site's 'Morning Cruise,' Tokyo's version of Cars and Coffee. I hadn't been for a while, so last Sunday I decided to make an early-morning drive across town to check out the May event.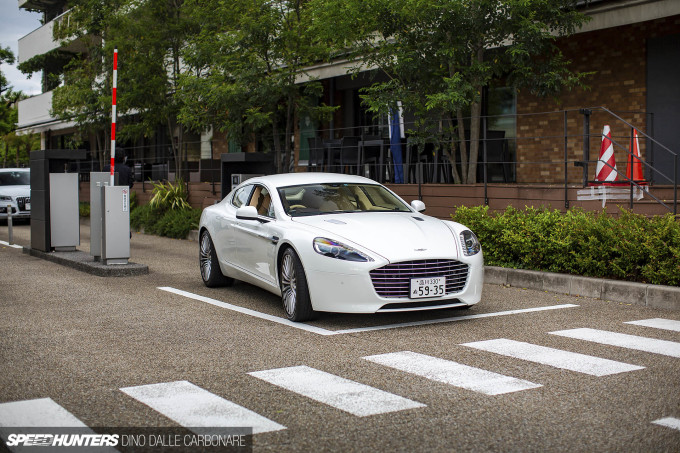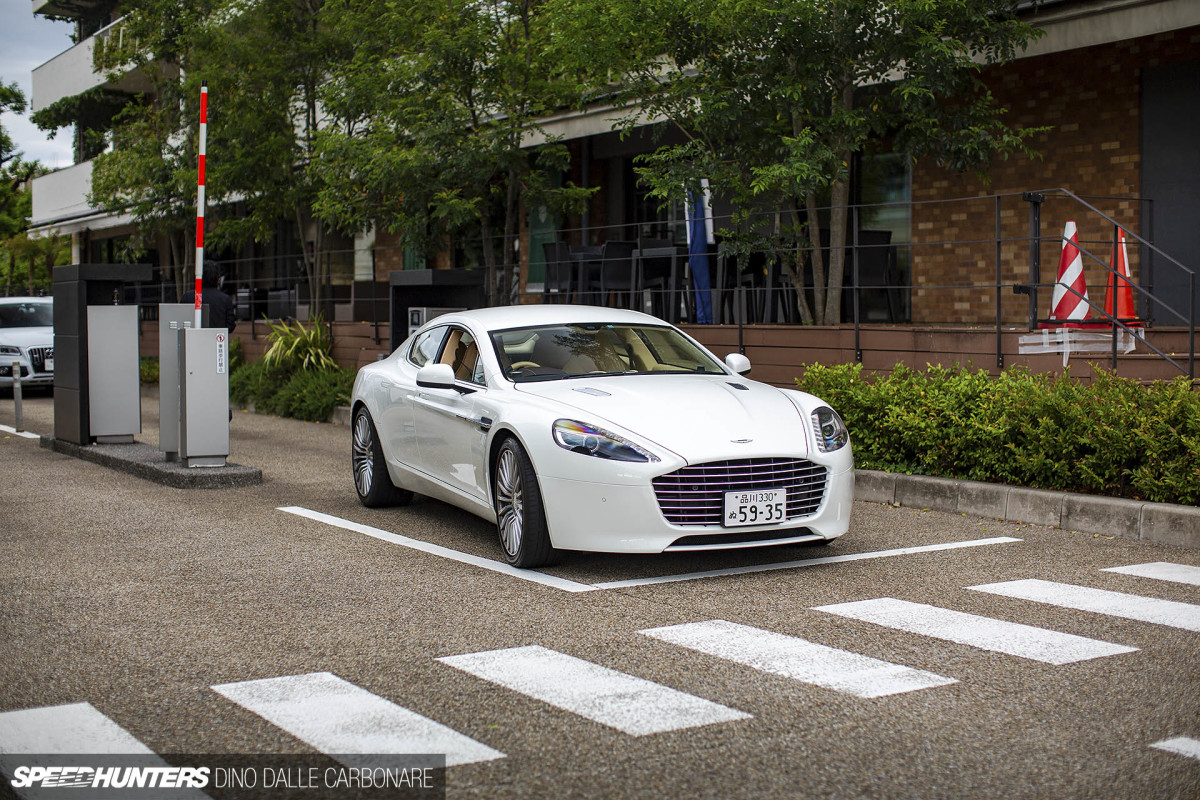 With the meet running for a couple of hours until 9:00am before business at T-Site really picks up, you only have a short window of opportunity to take a look at all the cars that show up on every second Sunday of the month. I left home at 7:00am on the dot, and 11 minutes later was entering the carpark, which blew my mind as that's usually a 25 to 30-minute journey in the middle of the day.
As I was driving through deserted Tokyo streets like Meguro and Yamate Dori, I decided I need to do a film of an early Sunday morning drive, and maybe speed it up like I did years back for the lap of the C1. What do you guys think?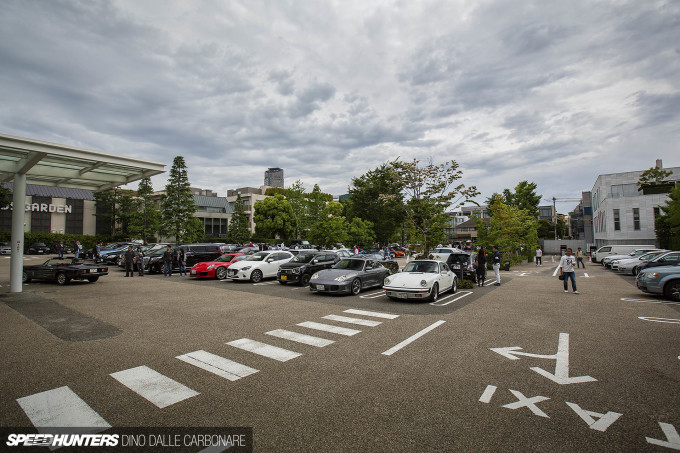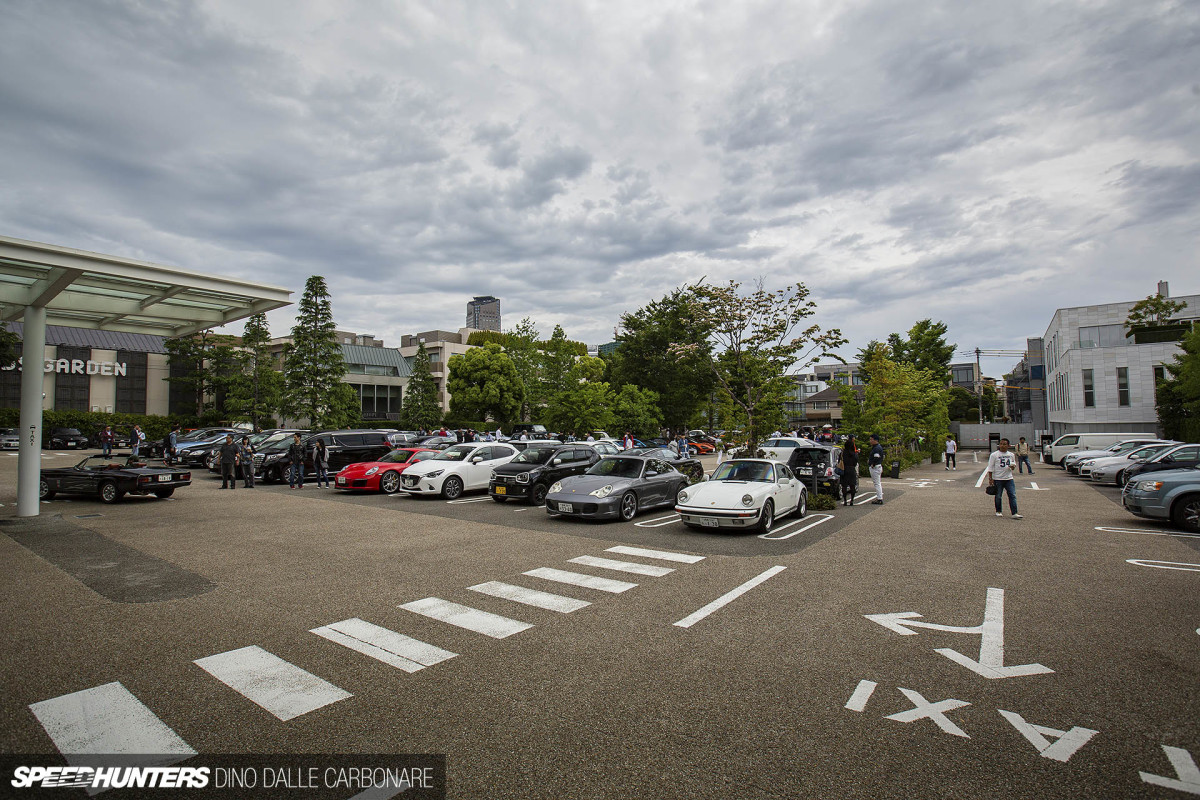 After parking up a very dirty and unwashed Project Drop Top and feeling rather embarrassed in the process as every other car looked like it had just driven out of a detailer, I got busy with the camera. The carpark was a good three-quarters full already, with a constant stream of cars coming through the gates.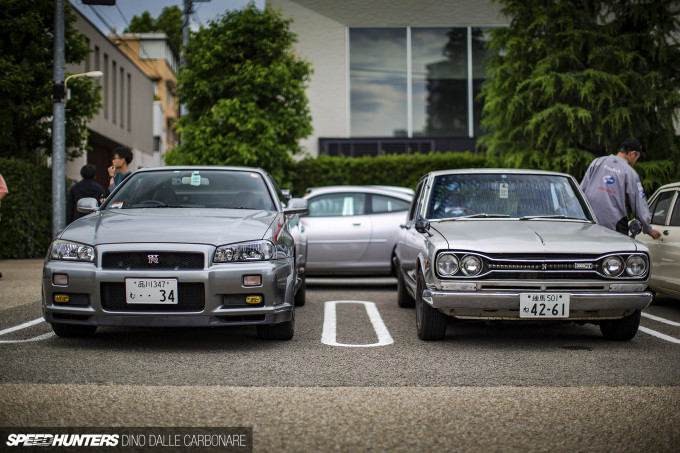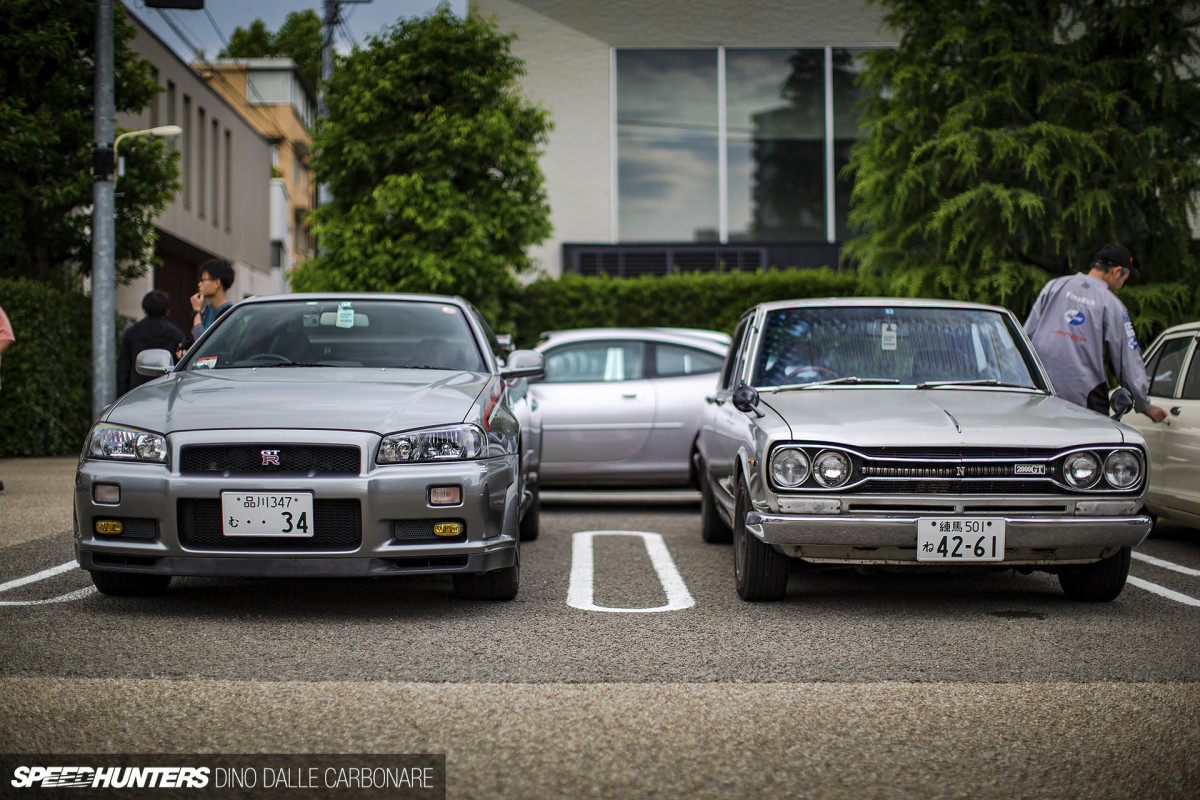 Being the self-certified GT-R nerd that I am, the first couple of cars I took a closer look at were these two very different Skylines.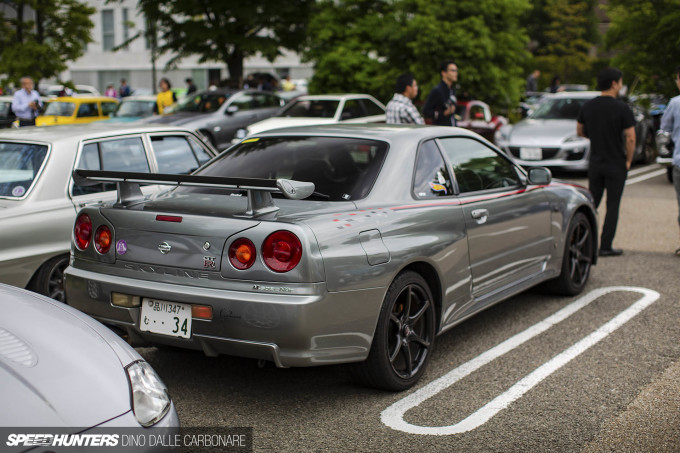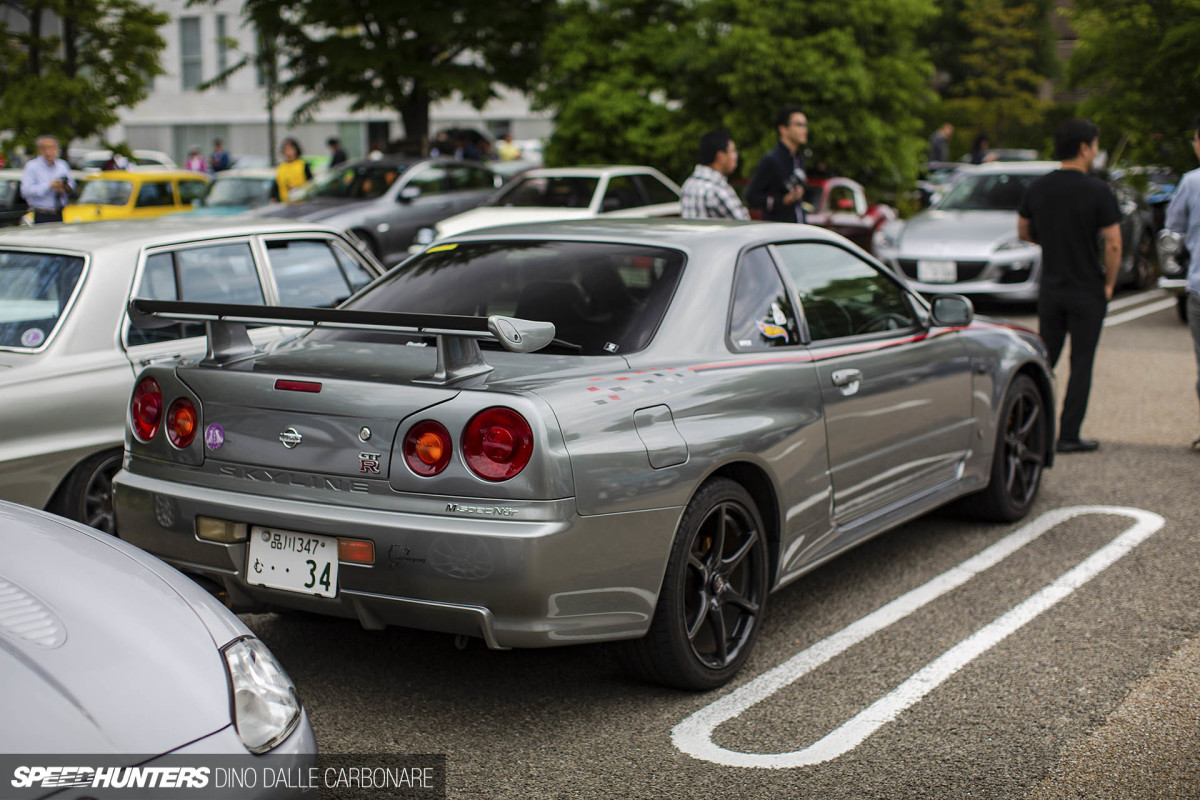 While this gathering has always been driven by import cars, domestic machines have slowly been getting more love.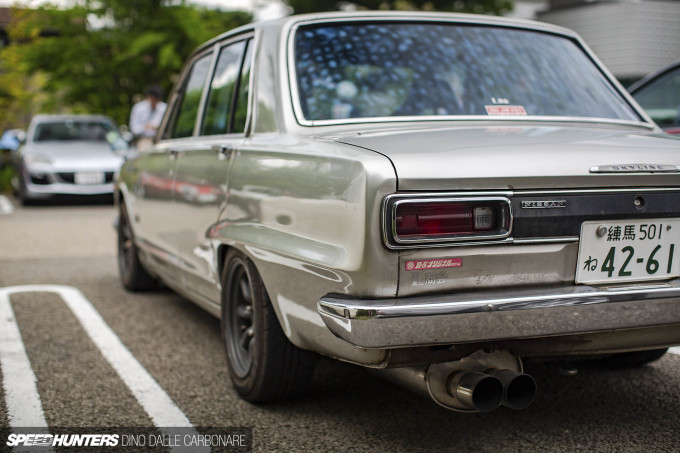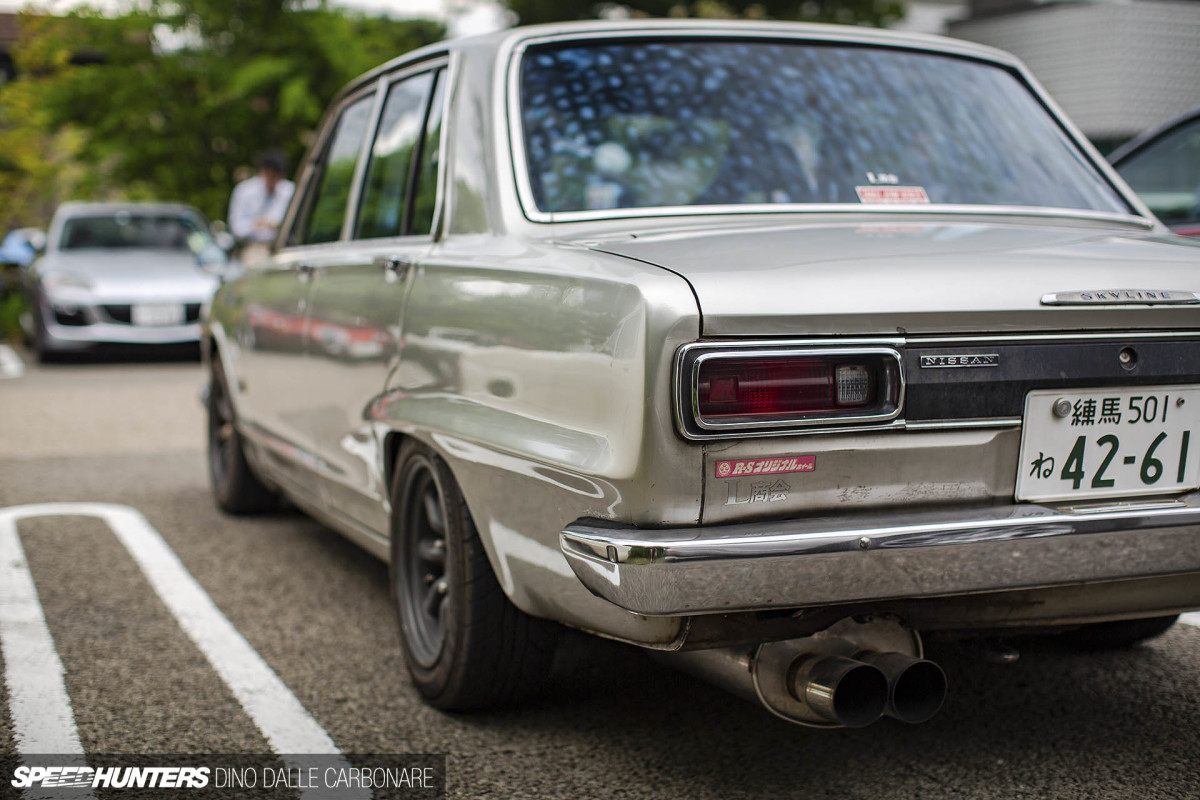 And how refreshing to see a Skyline 2000GT that's not trying to look like a GT-R. There's no need for that, because these more mainstream models stand out beautifully with a nice drop and a well chosen set of wheels.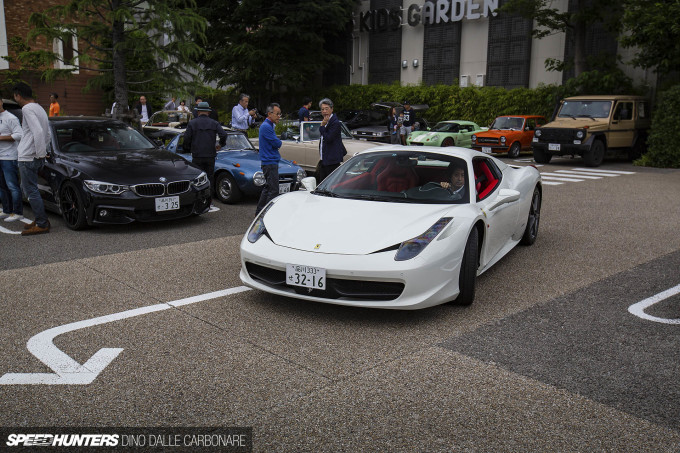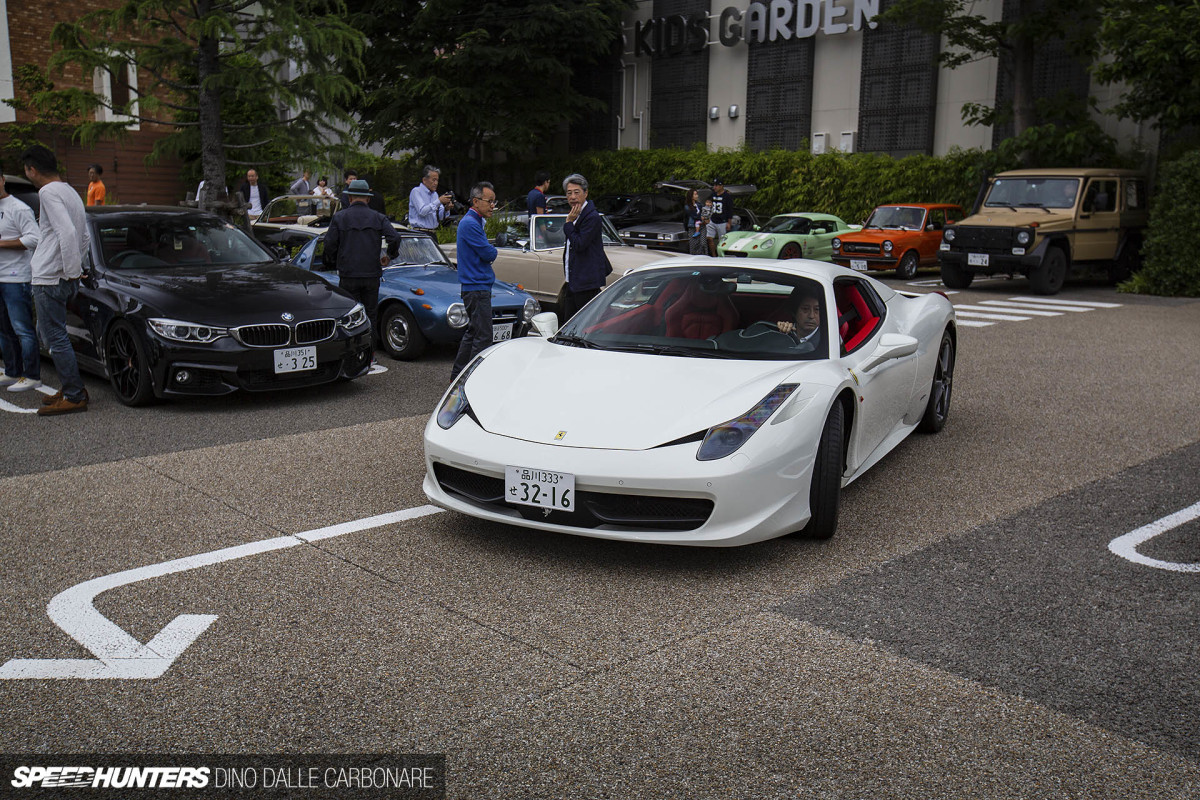 One thing I like about these sort of events is how something like a 458 Spider doesn't get many looks being quite a normal sighting in the center.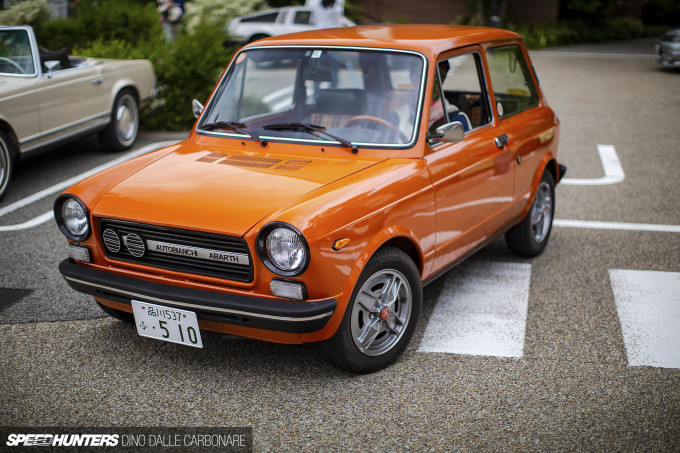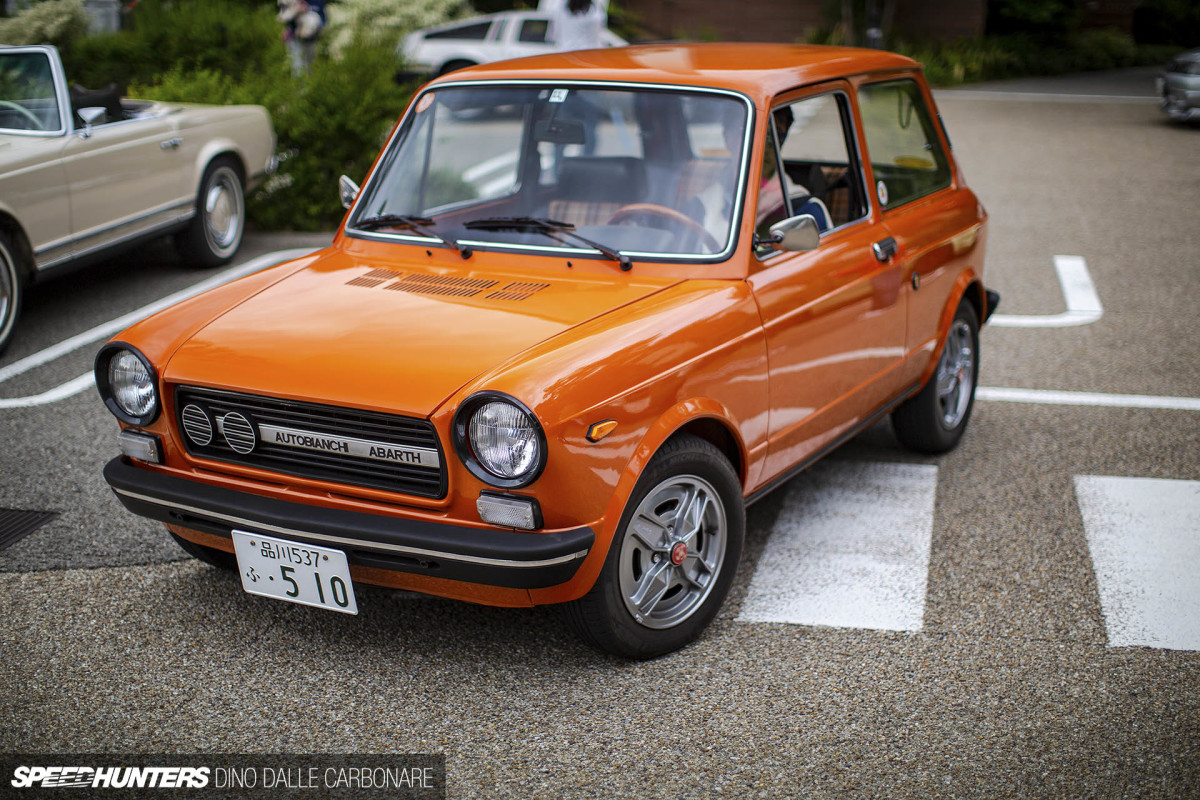 But when an Autobianchi A112 Abarth follows right behind all eyes fall on the far rarer '70s pocket rocket.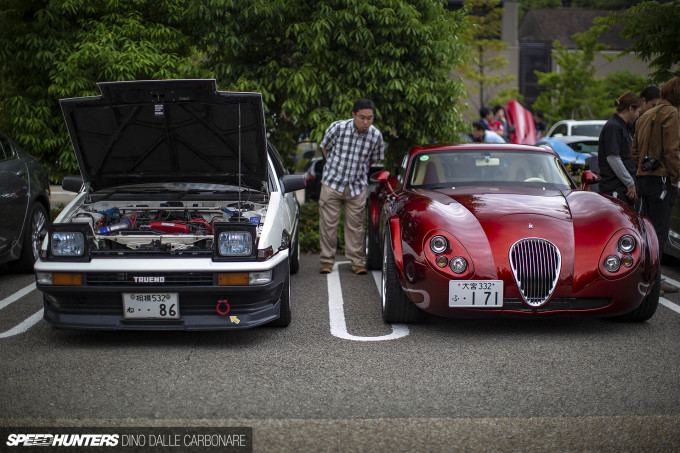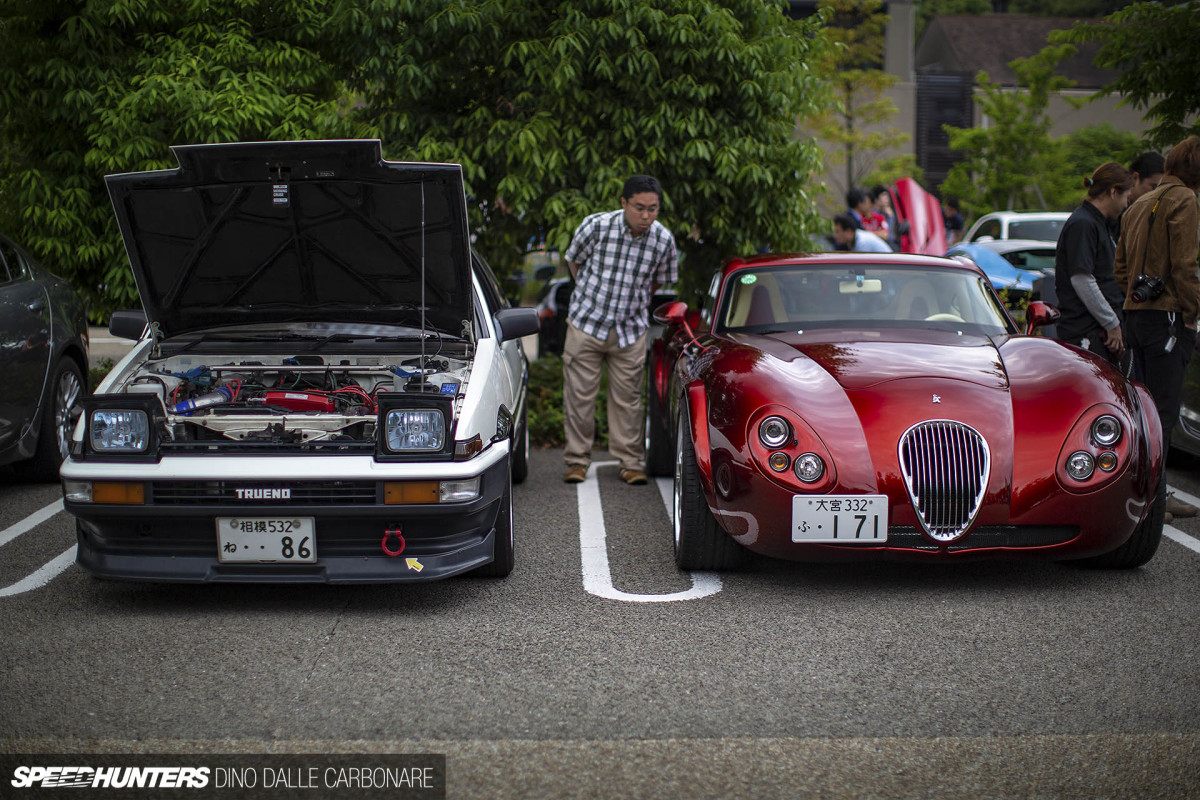 The contrast was almost grin-inducing. I mean, where else could you find an AE86 casually parked next to a Wiesmann GT?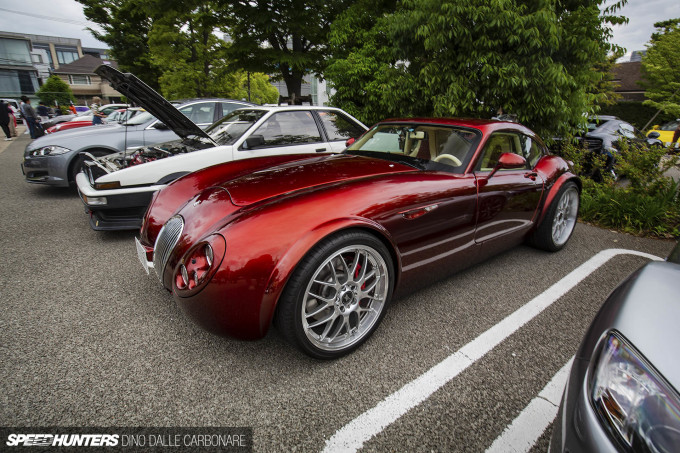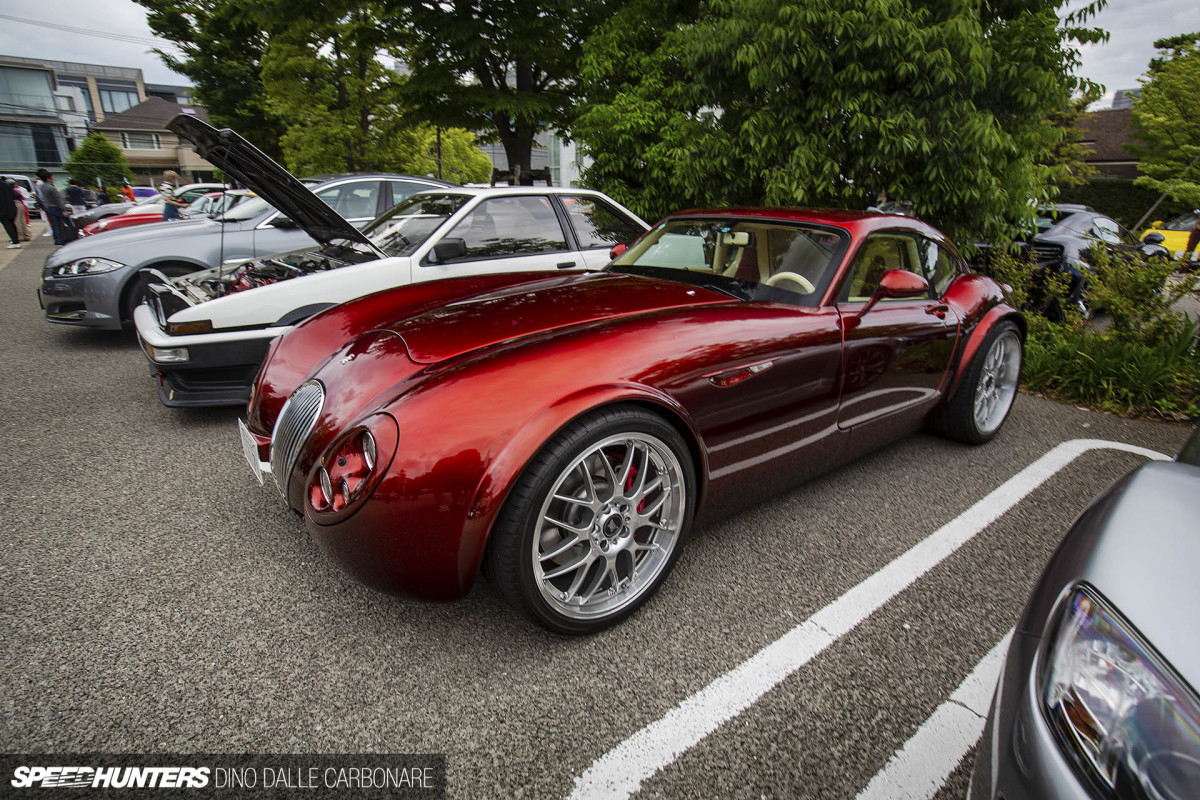 I haven't seen many of these in Japan, once again proving that standing out with something rare is what many Japanese enthusiasts strive for.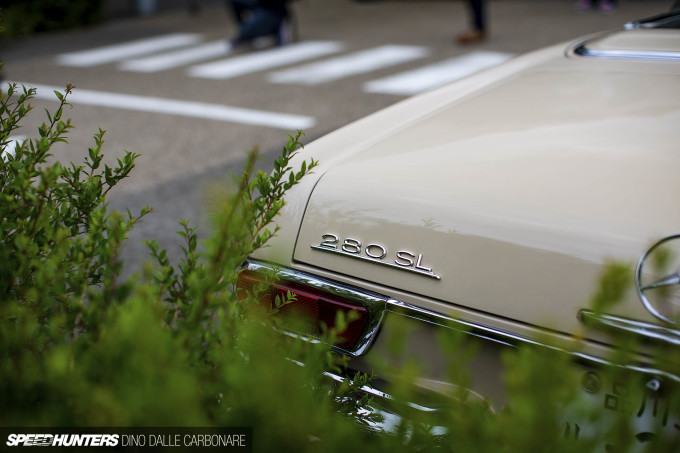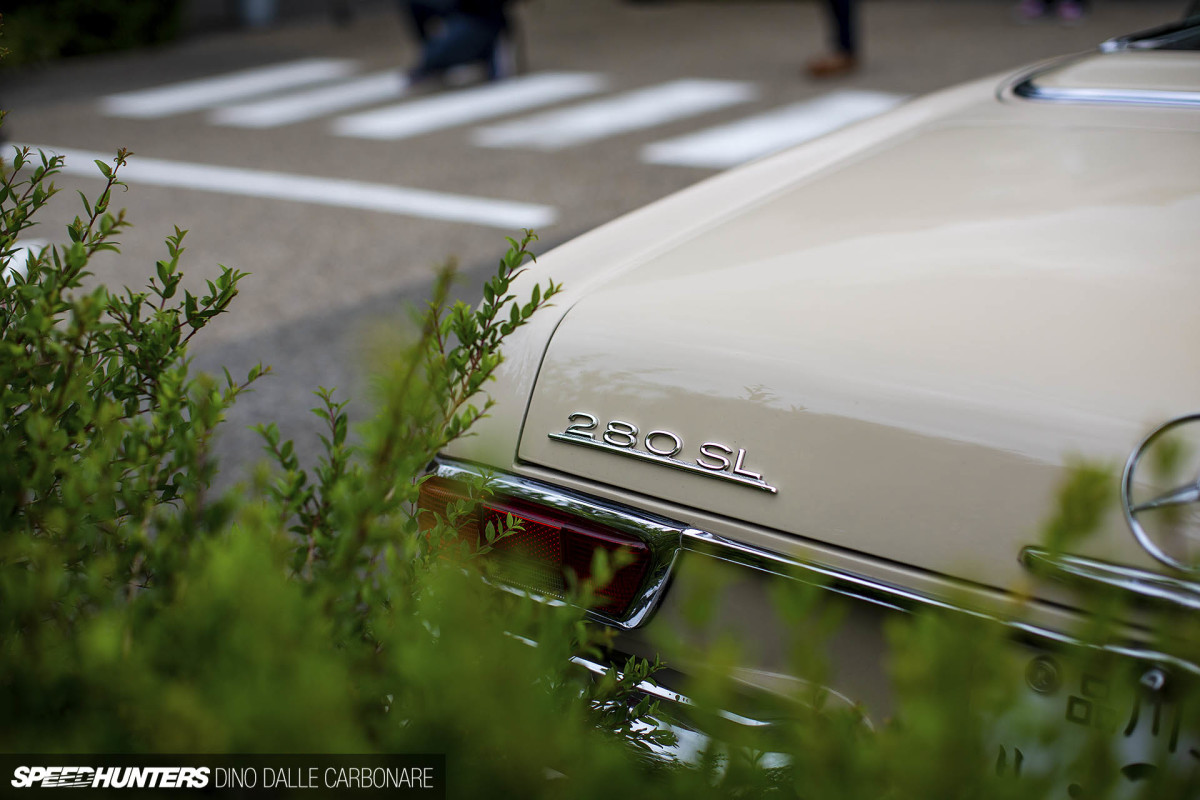 A few spots across from where I parked I found this clean 280 SL.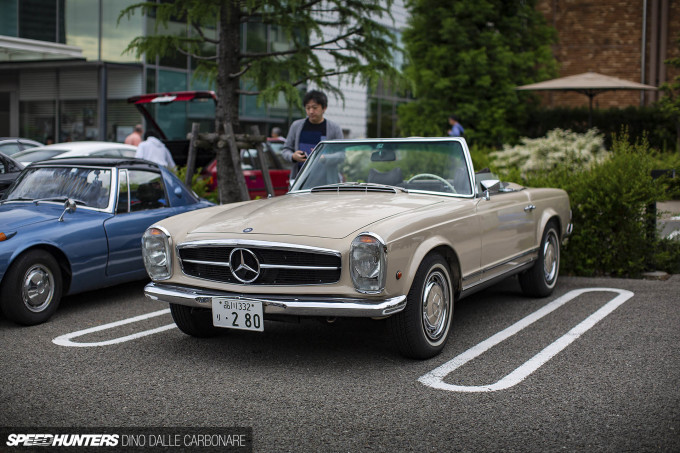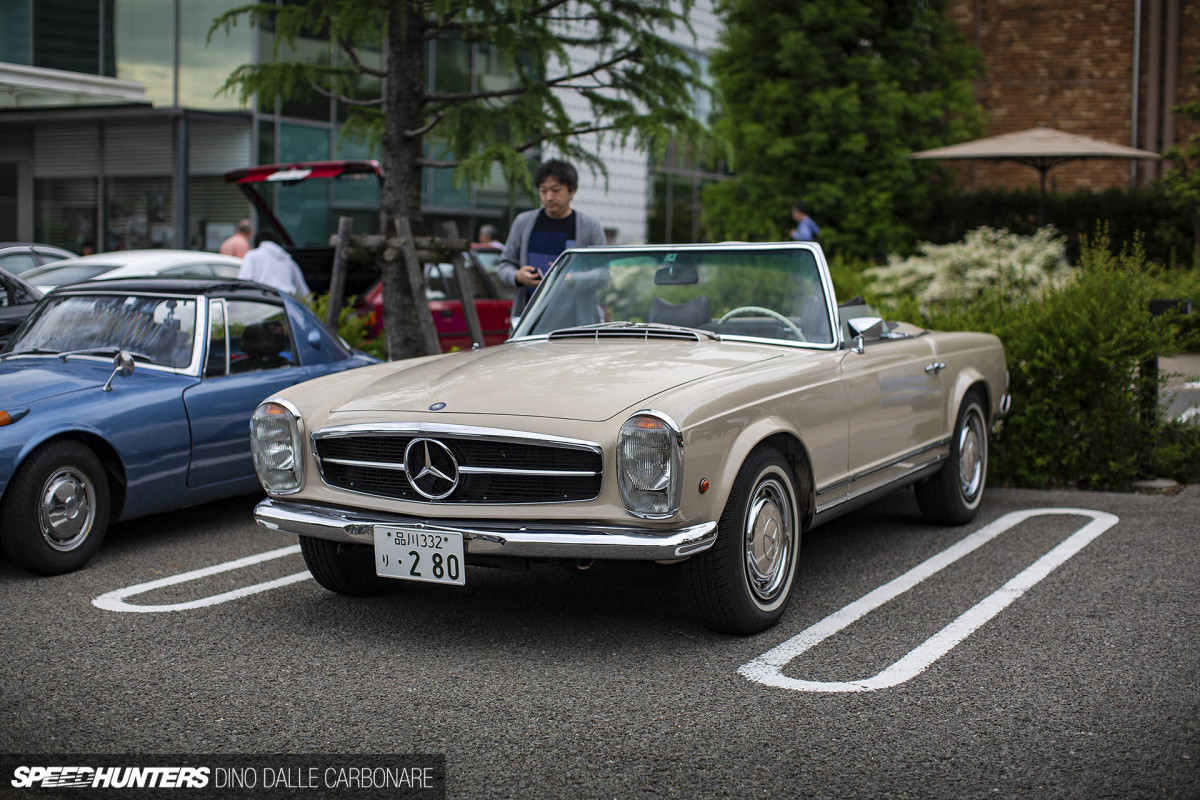 It's no gull wing, but it's still one hell of a looker, a distant but obvious relative to what Mercedes-Benz still builds today.
A few oldies.
Enjoying The Mix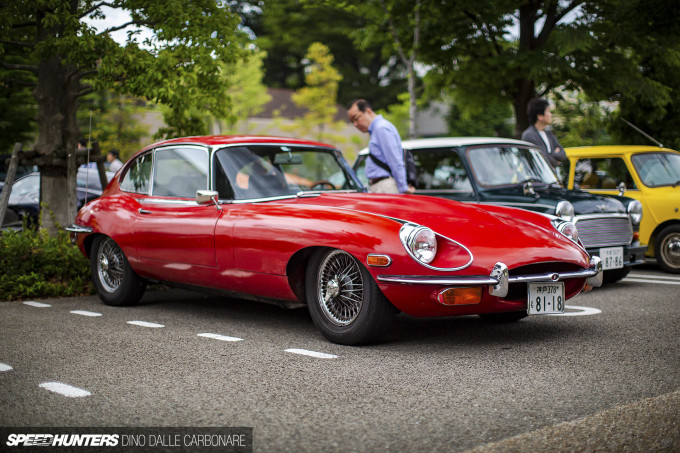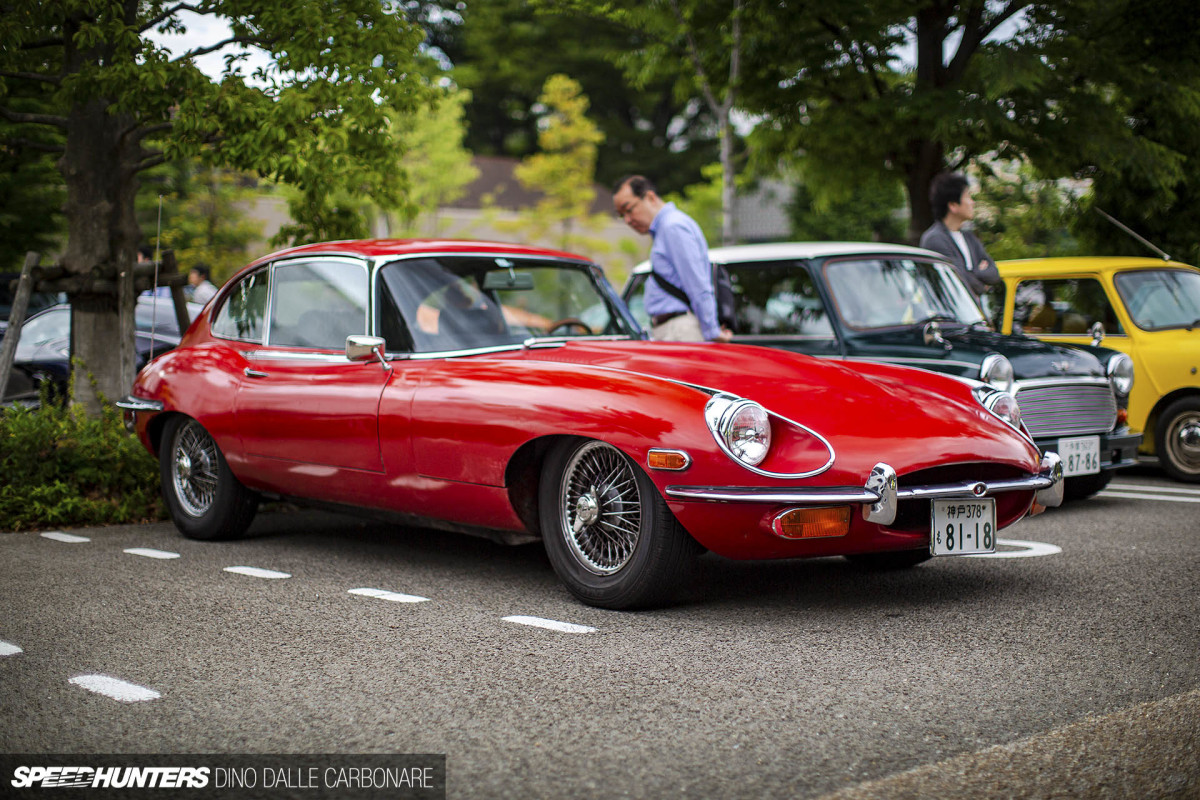 It's hard to pass by a Jaguar E-Type without being drawn in by its unmistakable design.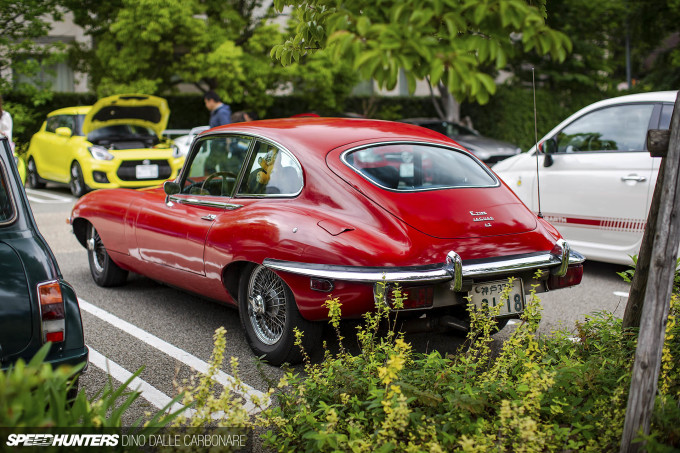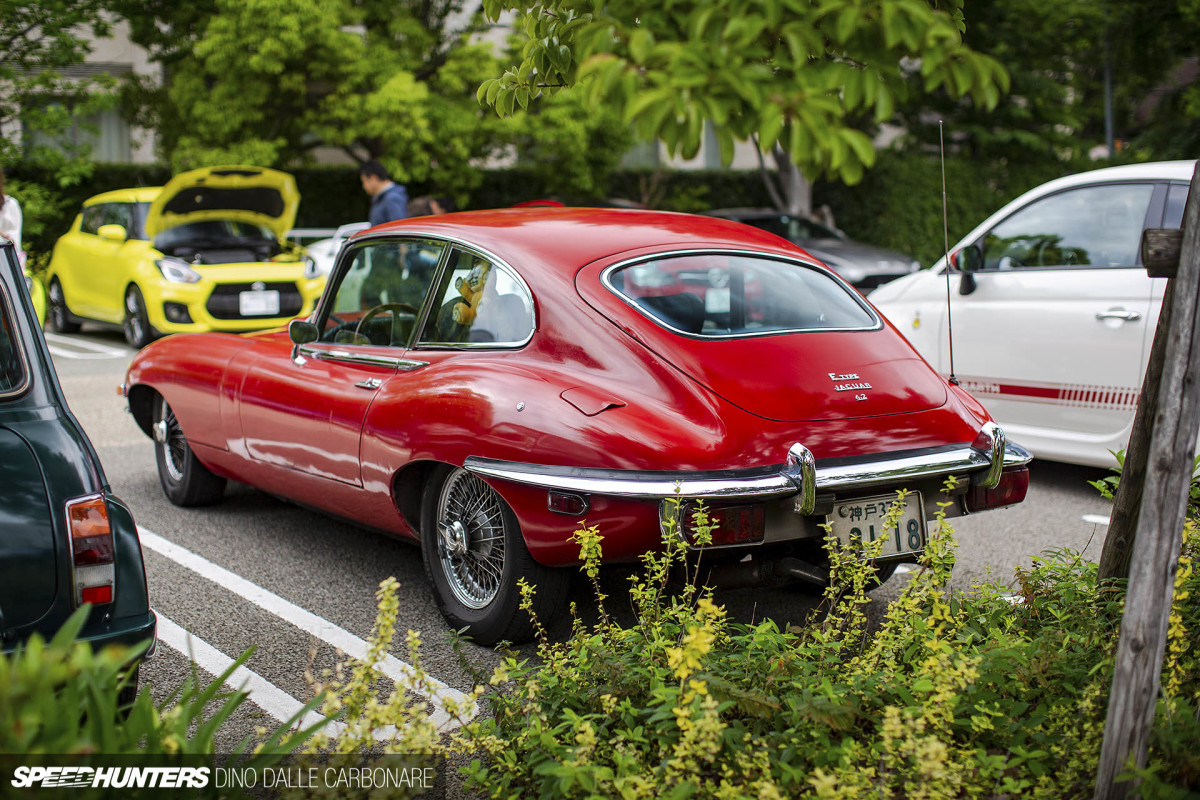 The hard top has always been called a coupe, but I'd argue 'shooting brake' would be a far more fitting term.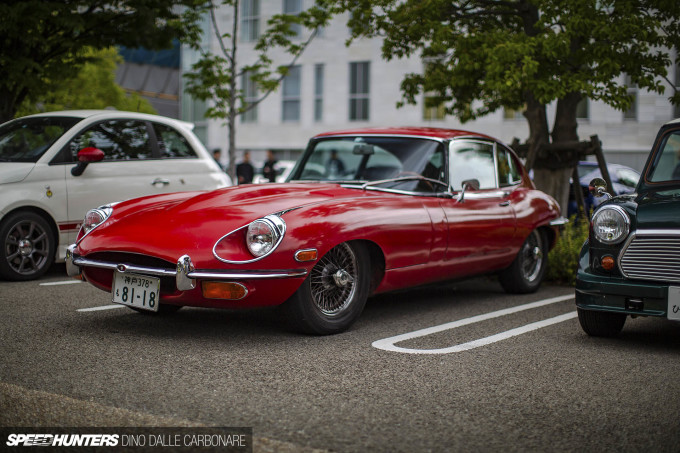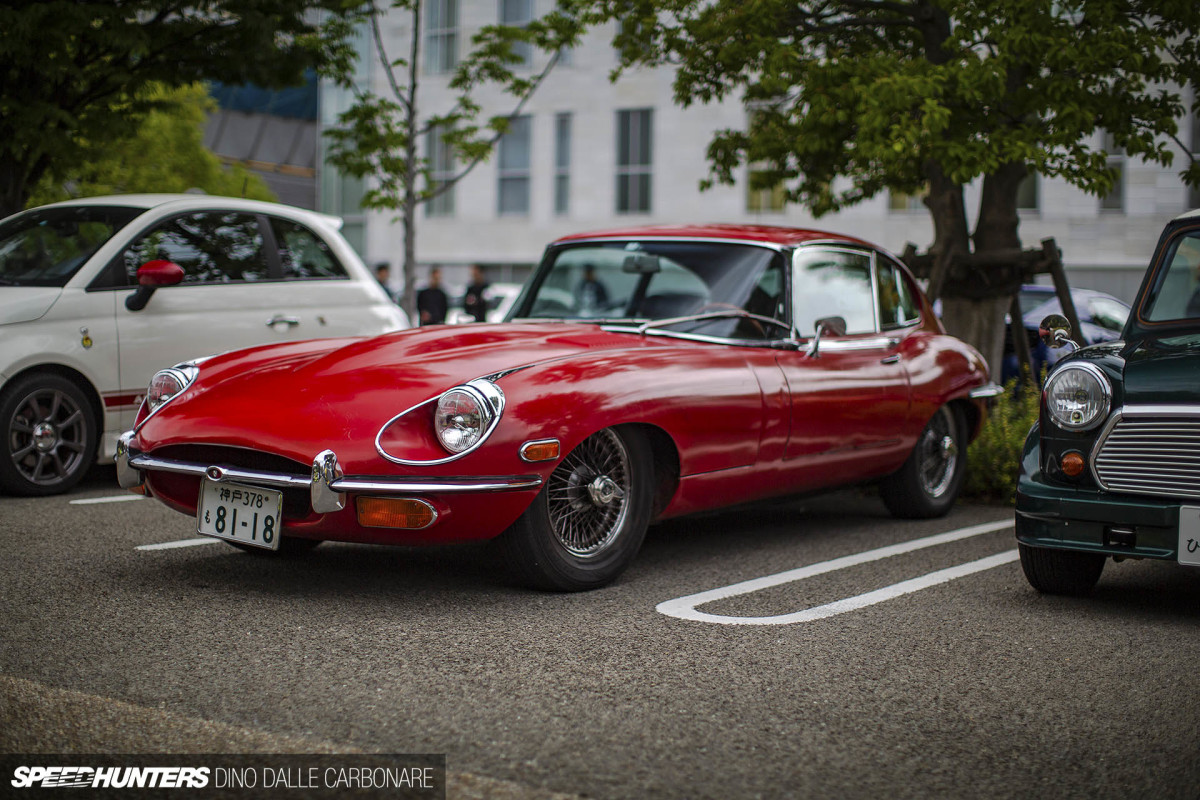 Whatever you want to call it, it's defined Jaguar ever since.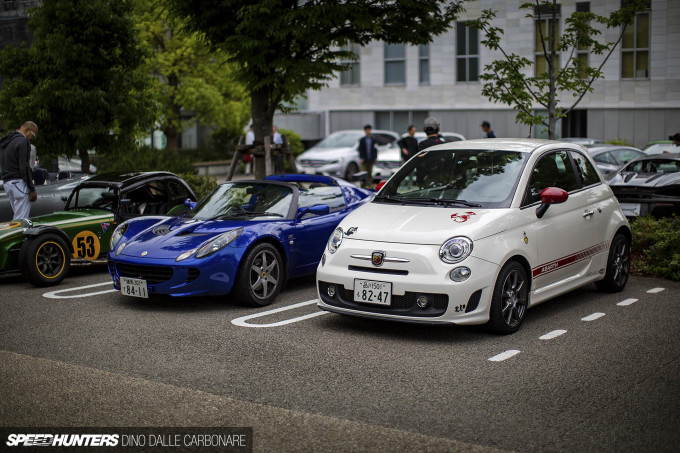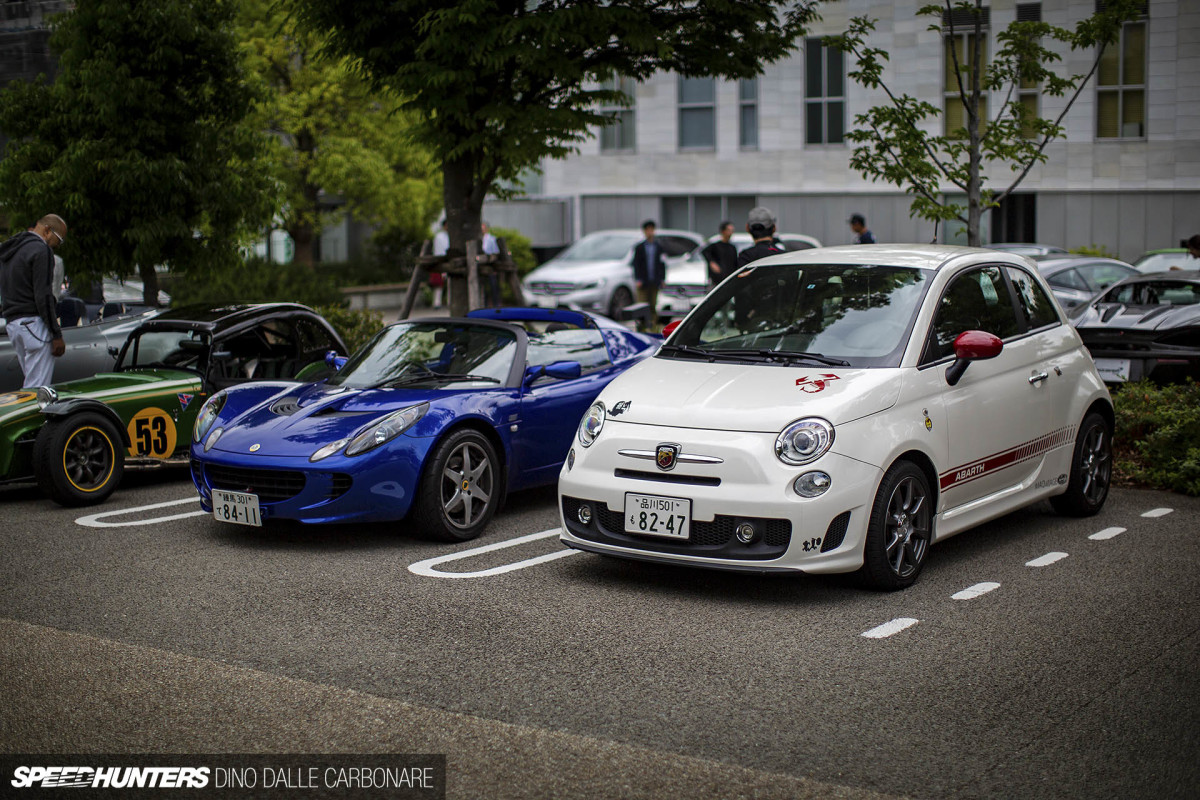 The Lotus Elise and 500 Abarth are two cars you see plenty of around the Turnpike and Hakone area roads, and for good reason. Now that I think about it, the Fiat 500 has been around 11 years in this body shape, so surely it's about time the boys and girls in Torino gave us something new…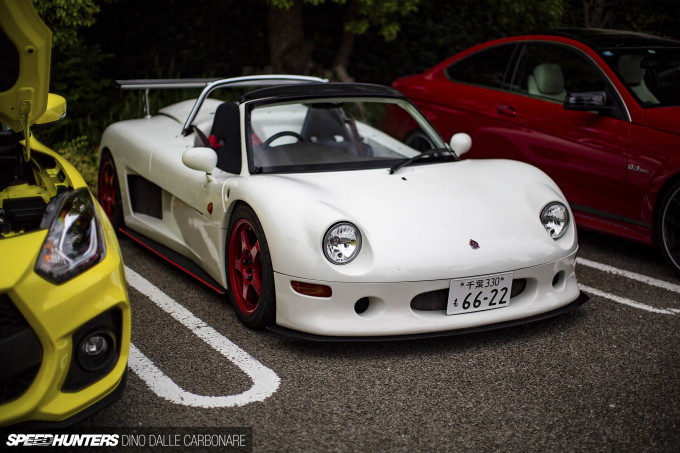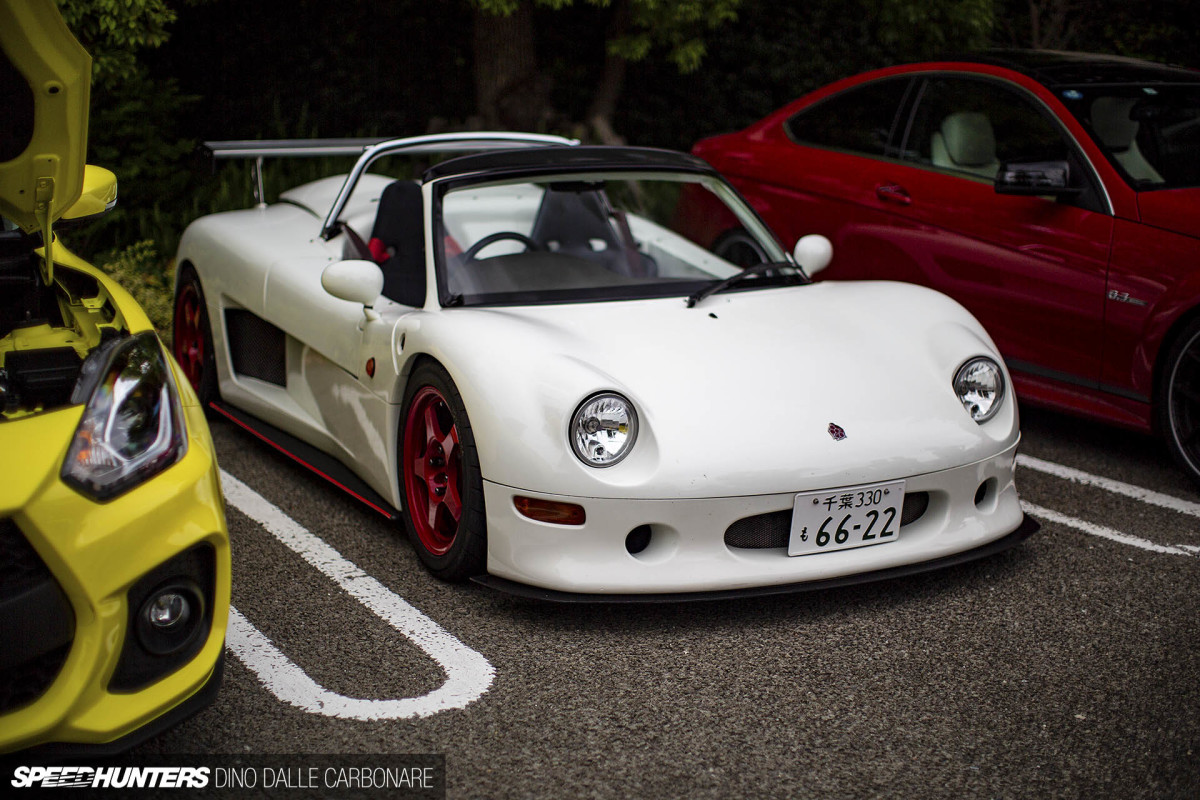 Ah yes, the Tommy Kaira ZZ, one of the most driver-focused cars that the Japanese (with a little help from the Brits) have ever created.
It may be a crazy statement but I think these cars look more in tune with the carscape now than when they were current back in the mid-1990s. I also love how every example you see has been slightly customized and altered by its owner.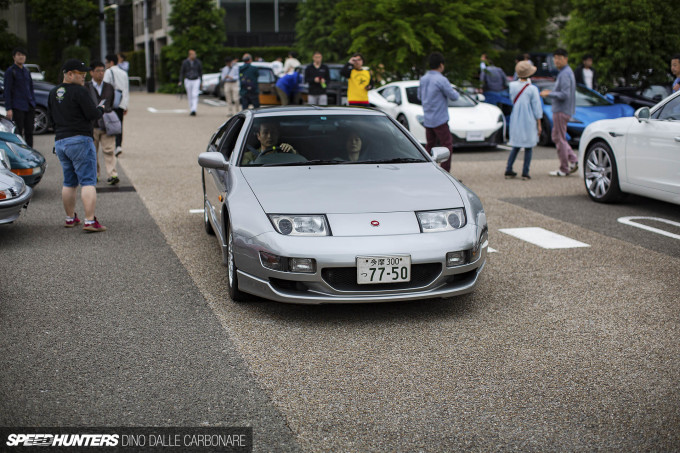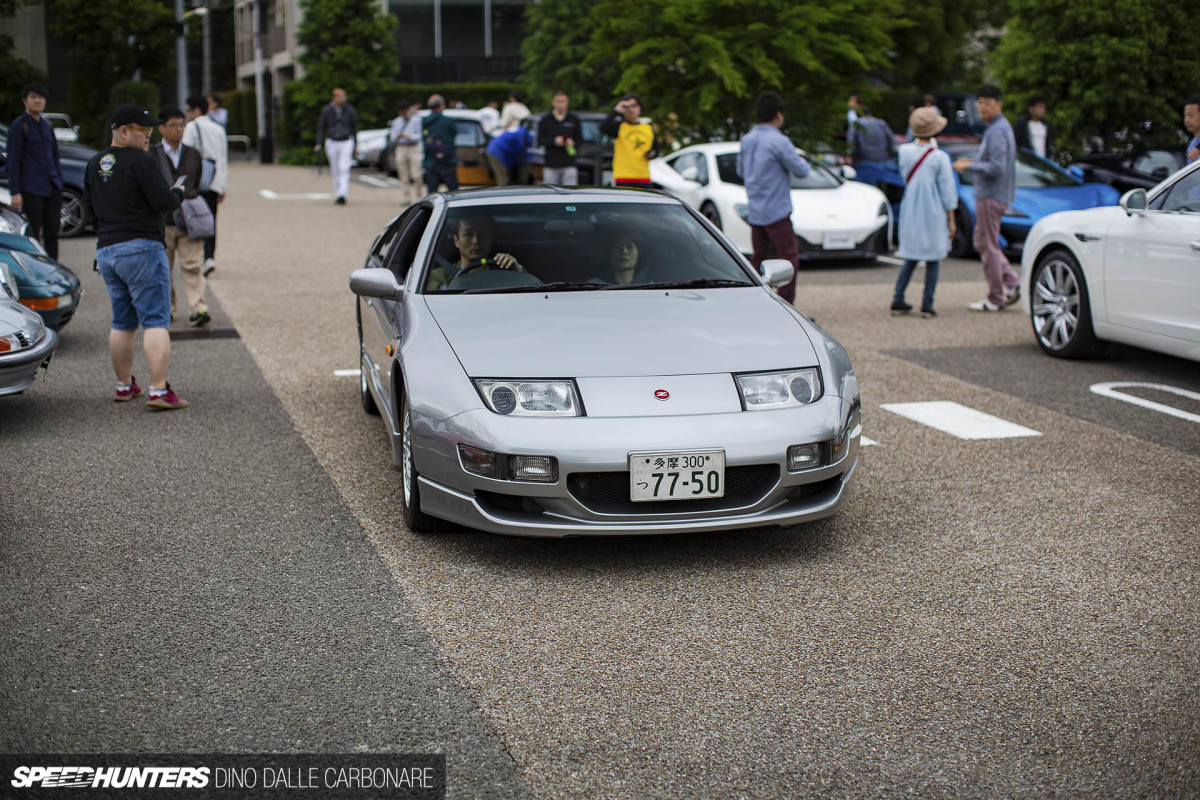 We saw a lot of modified Zs at Wekfest the other week but here's a stock Z32. I just love coming across well looked after gems like this, which rightly receive plenty of attention and kudos at meets like this.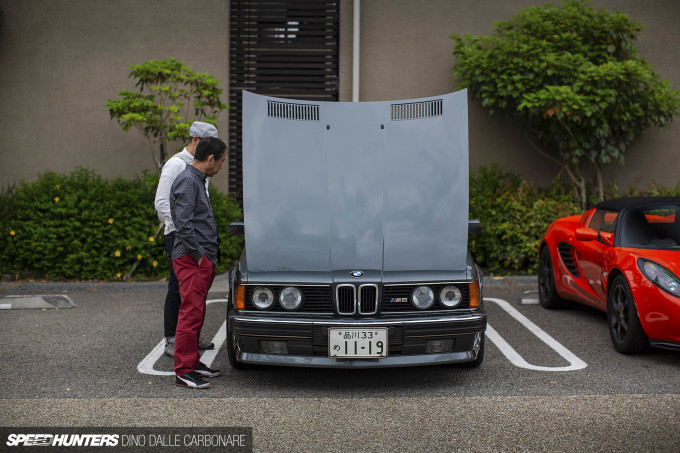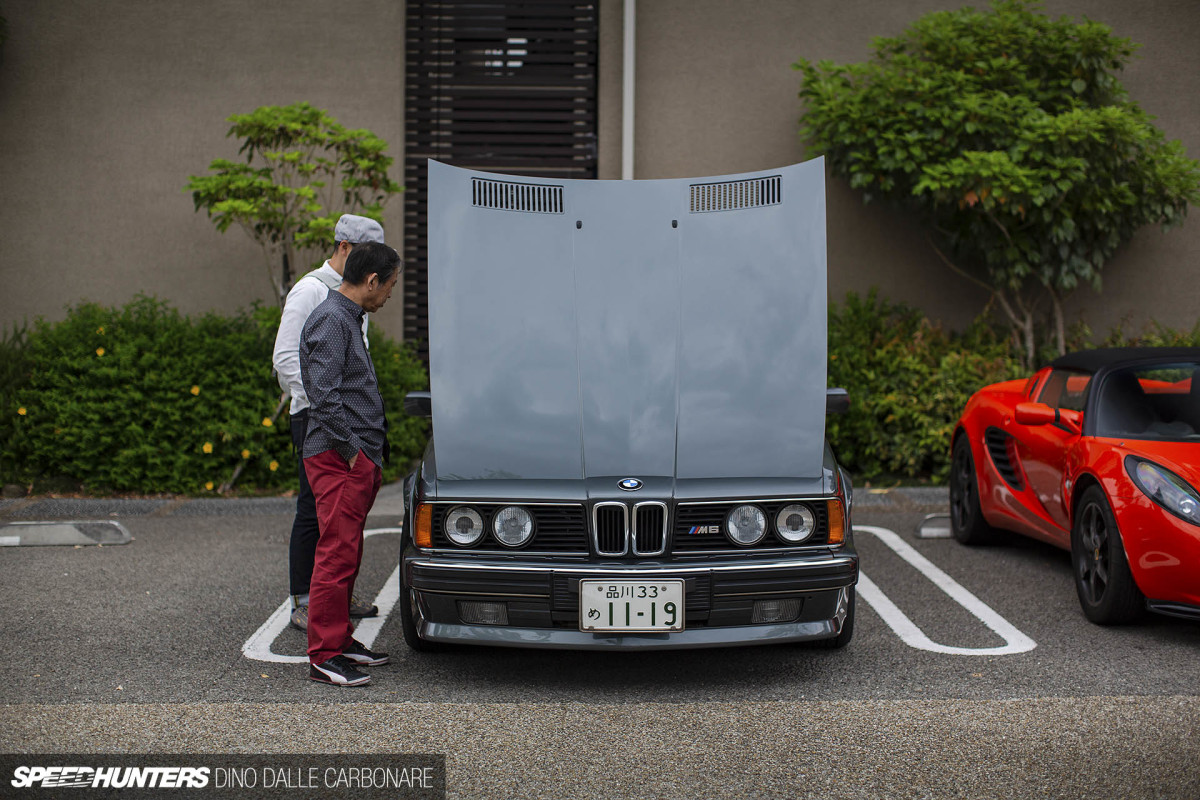 Of course there was a nice selection of German cars to check out too, starting off with an E24 BMW M6 (aka 635CSi in Europe and other markets).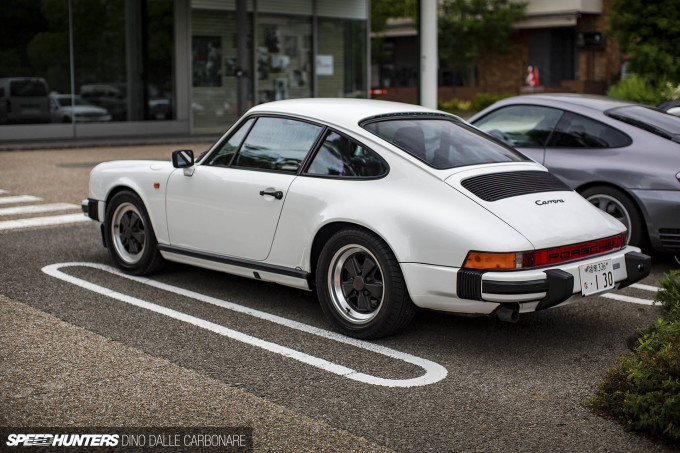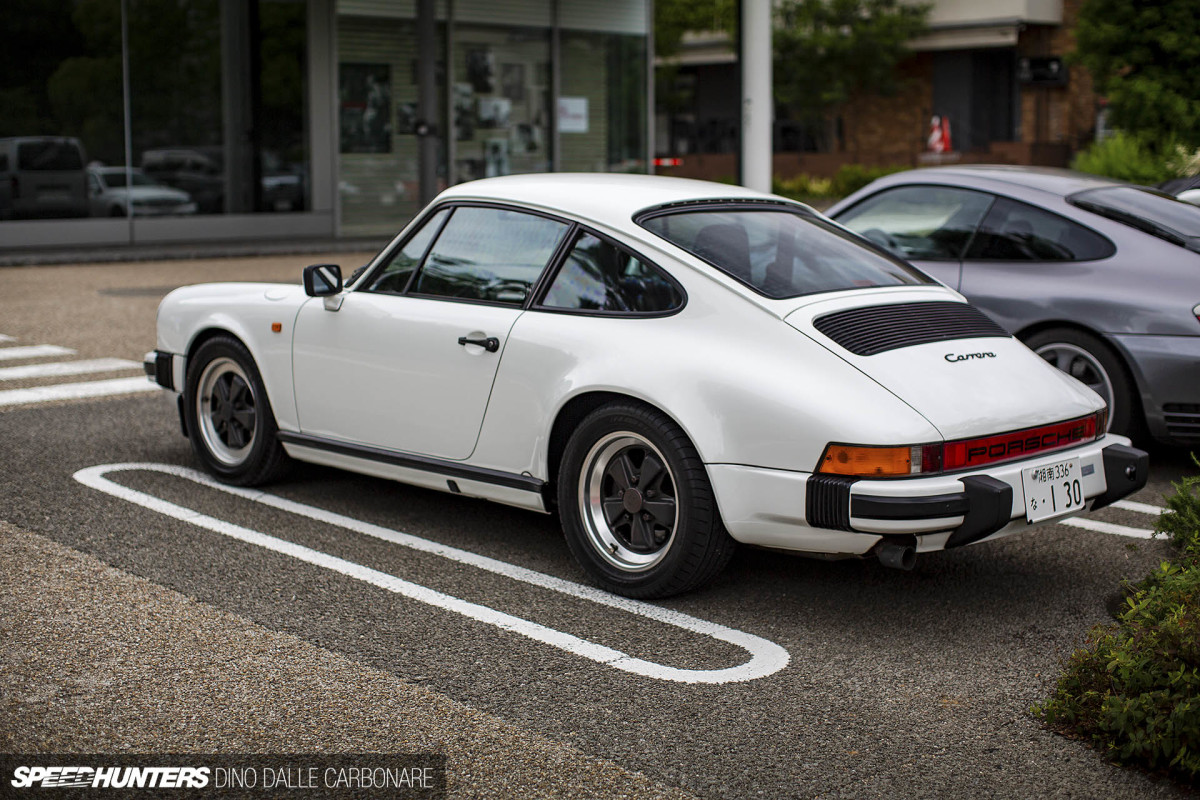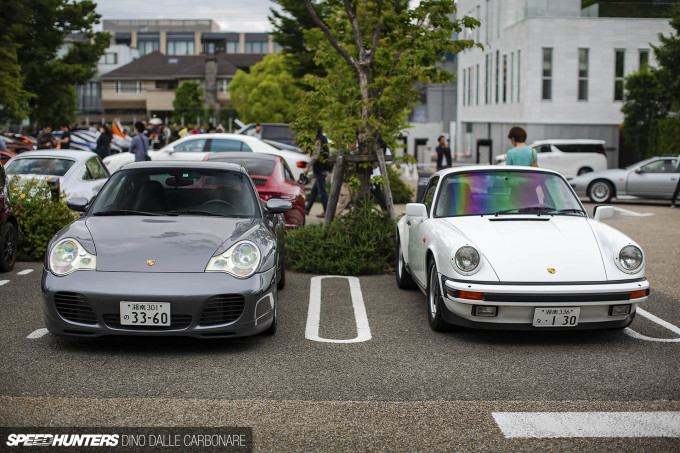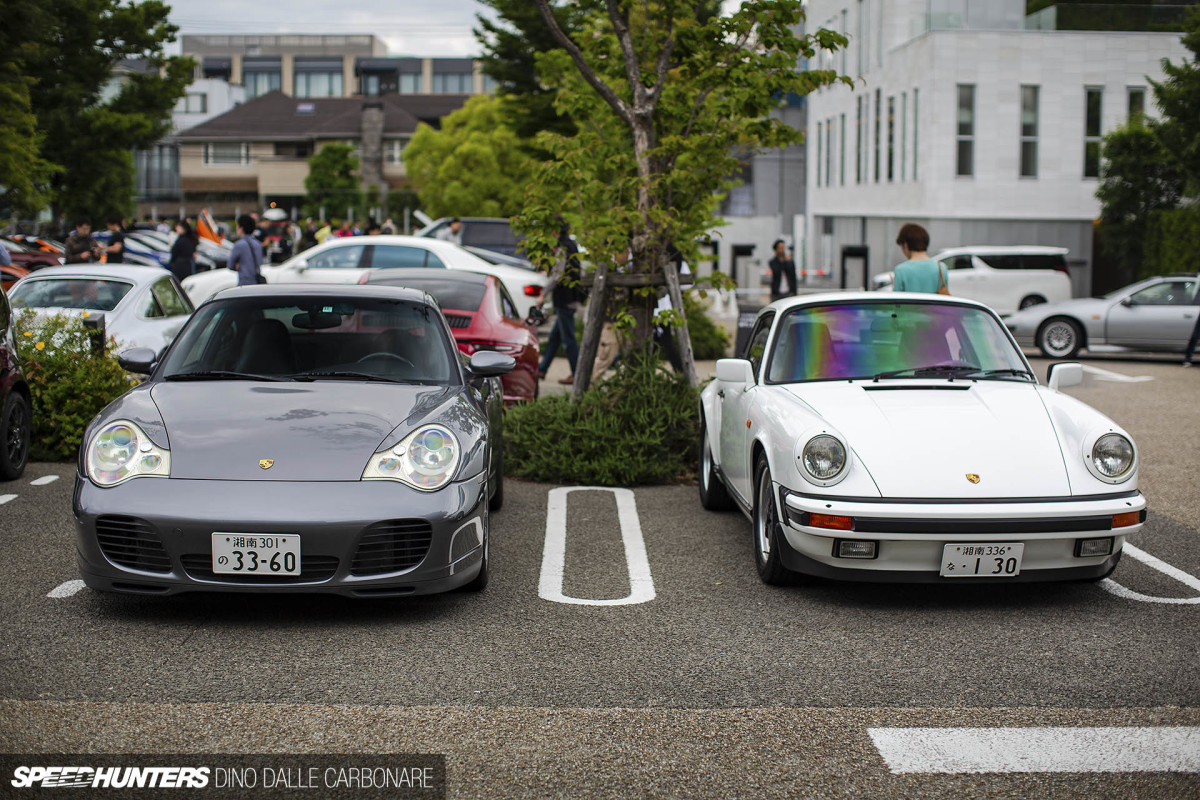 And a few 911s of various generations and specification.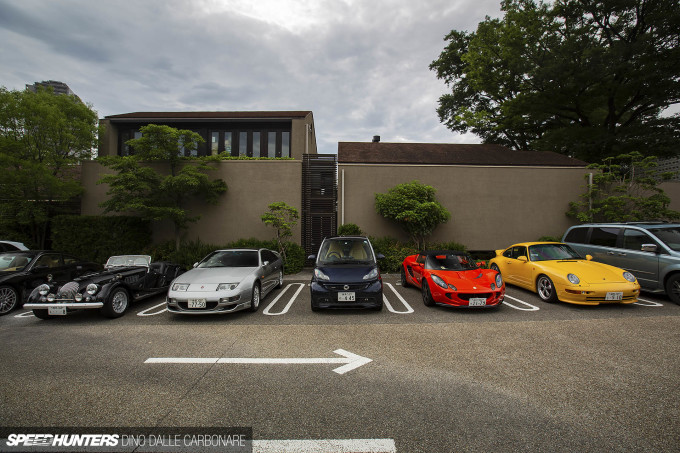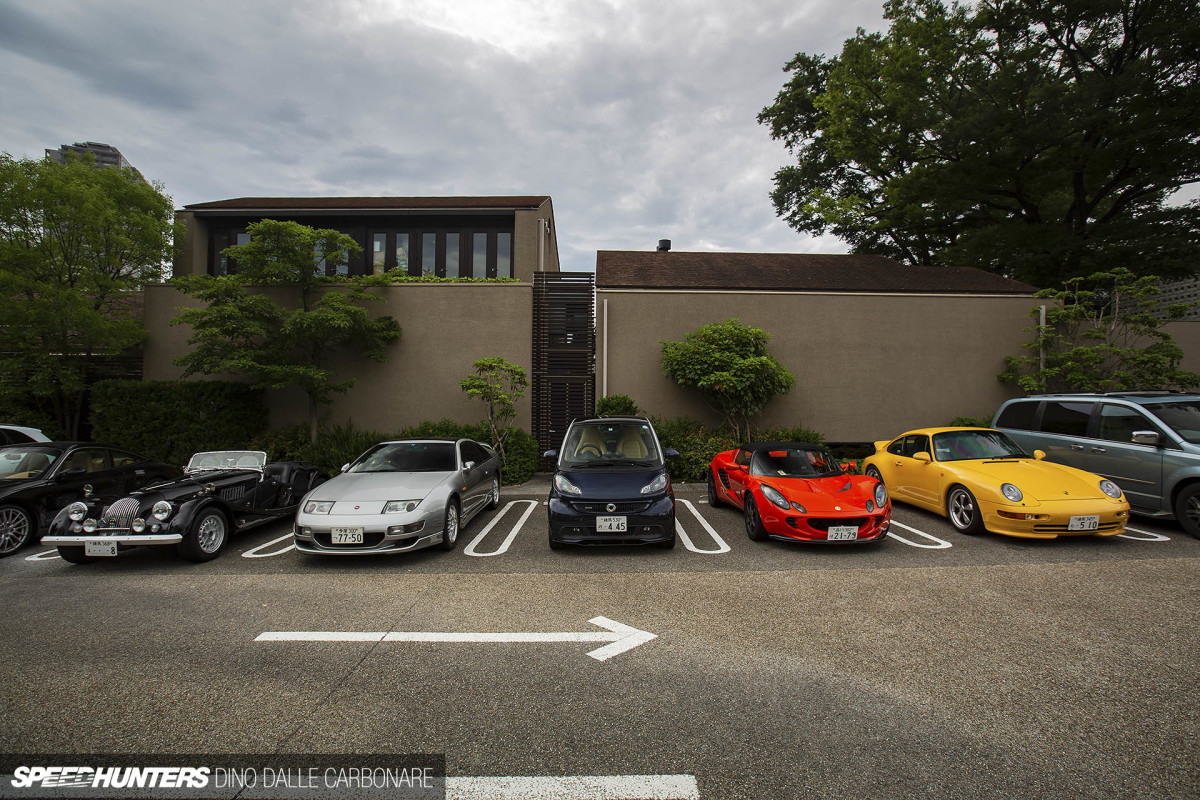 Throw it all together and it's very easy to take in the variety.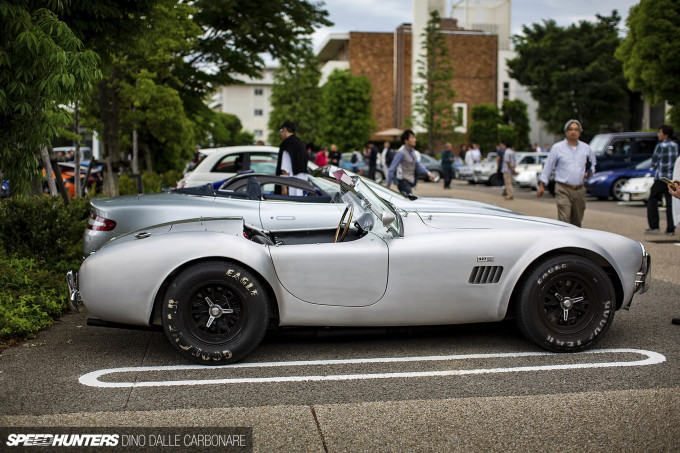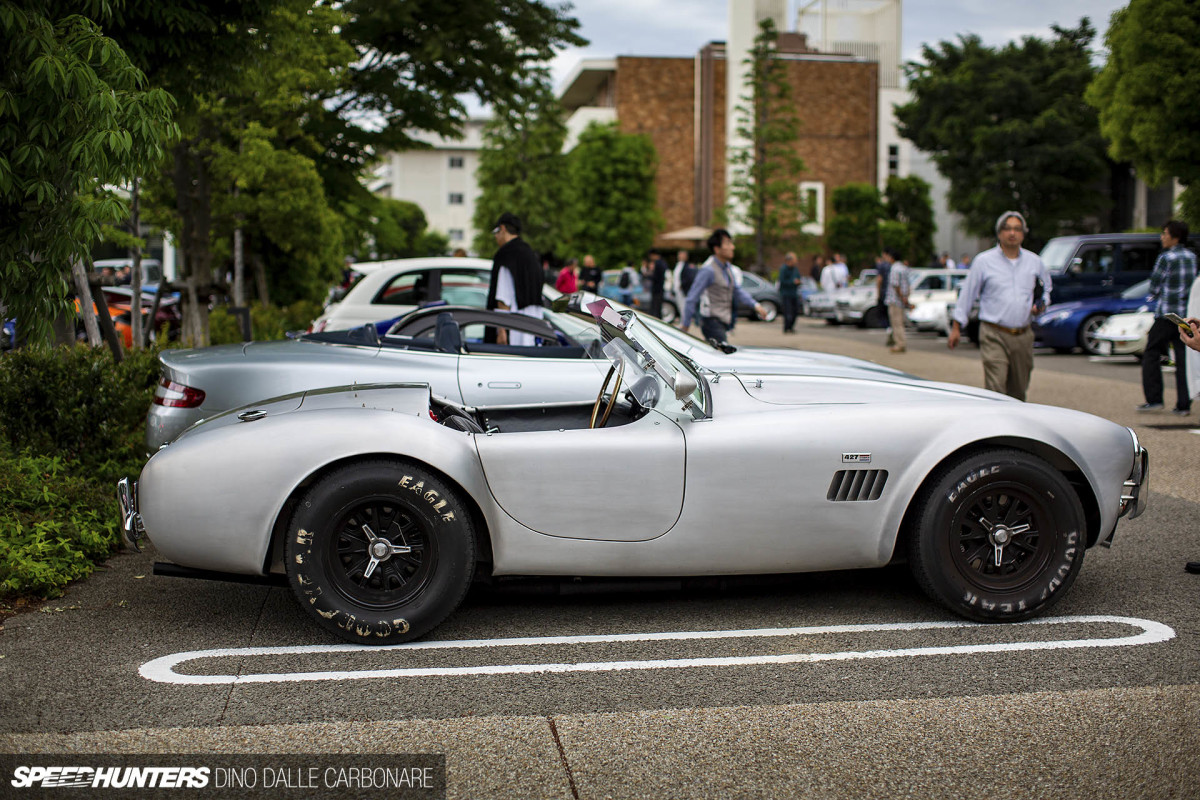 One of the first times I covered this gathering I remember seeing a genuine 427 Shelby Cobra, which was quite the sighting when you take into account all the replicas and the sheer value and rarity of the car.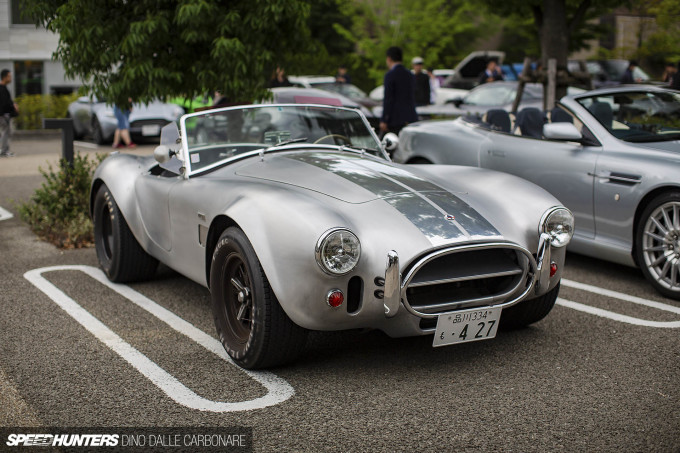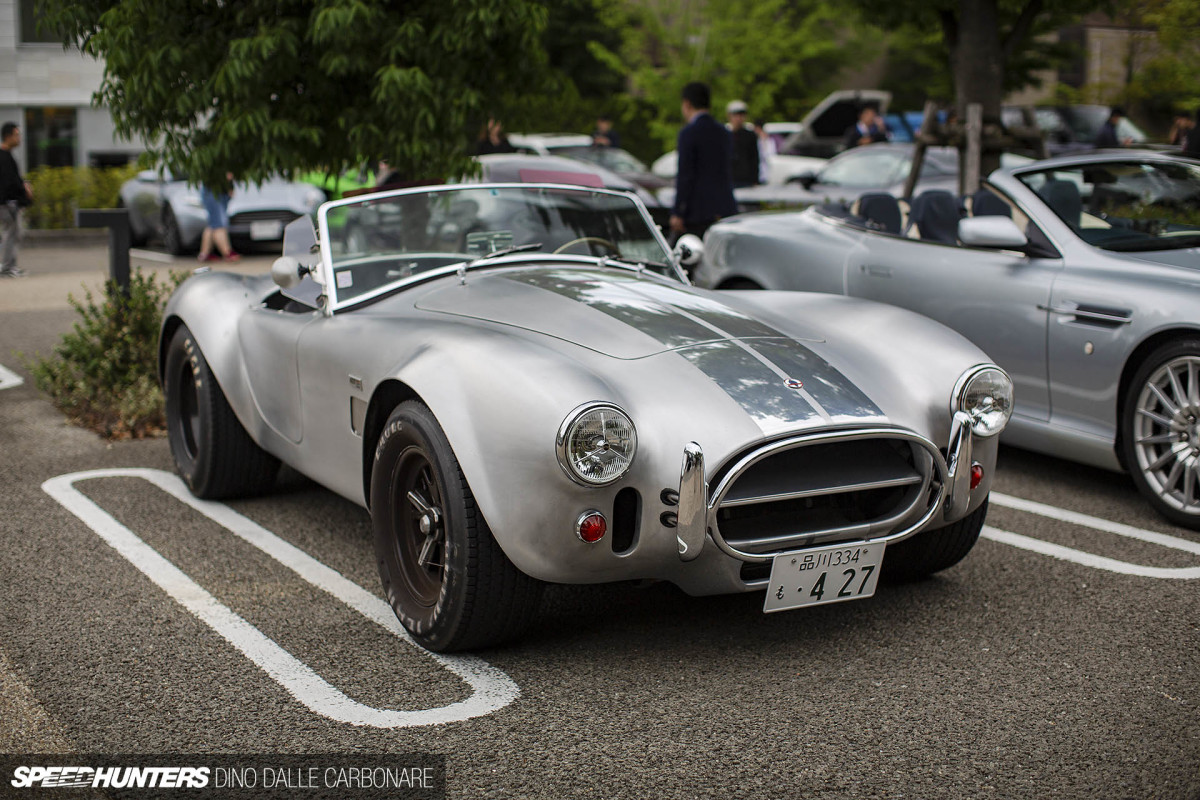 The owner of that particular car showed up in this brushed aluminum iteration, featuring a slightly different front end compared to his older ride.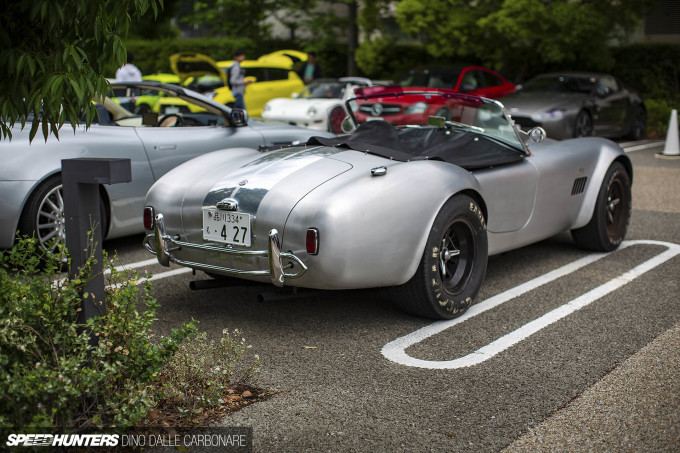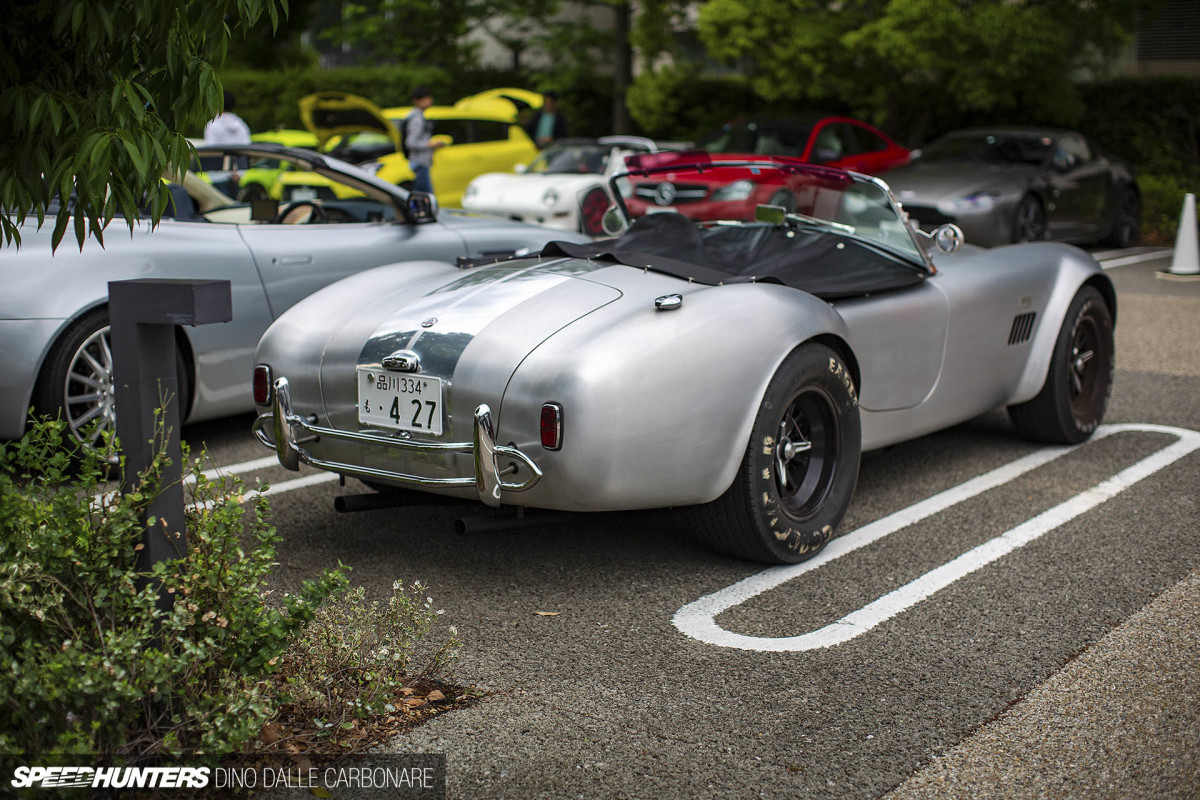 I'm no Cobra specialist, but given the other rare and valuable cars he owns (including a Lamborghini Miura which we've seen before at T-Site, as well as one of the two Carrera GTs that showed up to the Marronnier Run last month), I don't think he's the sort of guy to settle for anything other than the real deal.
The McLaren Theme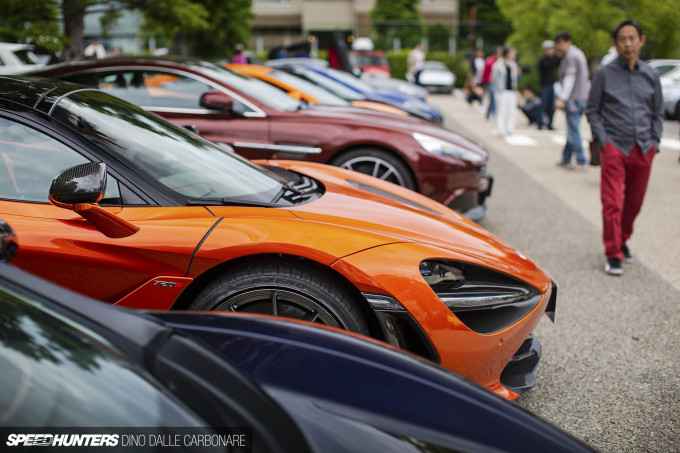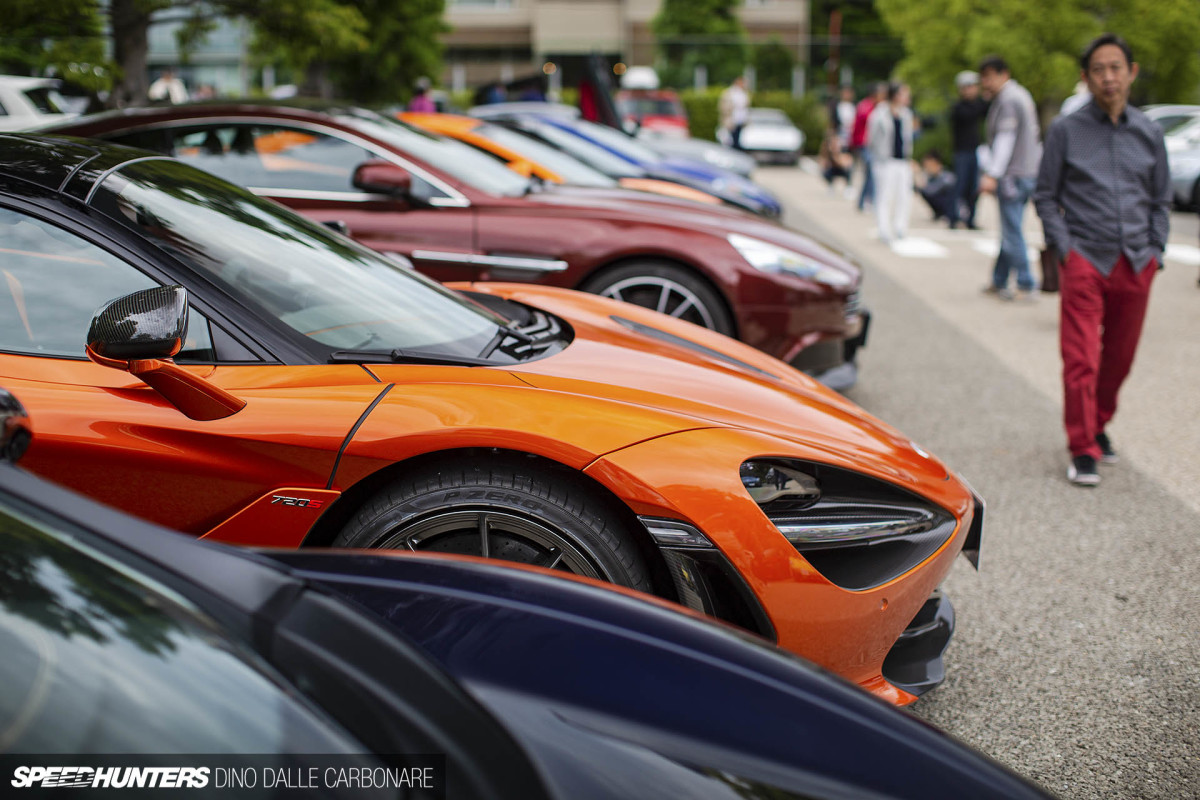 The monthly Morning Cruise either has a theme or is organized in collaboration with a manufacturer, and the May meet had a tie-in with McLaren Tokyo. The dealership brought over a few of its own demonstrators and also called on its customers to come and show off their cars.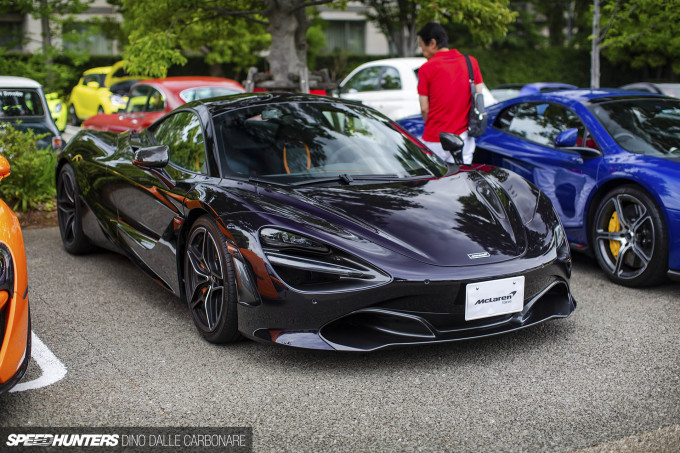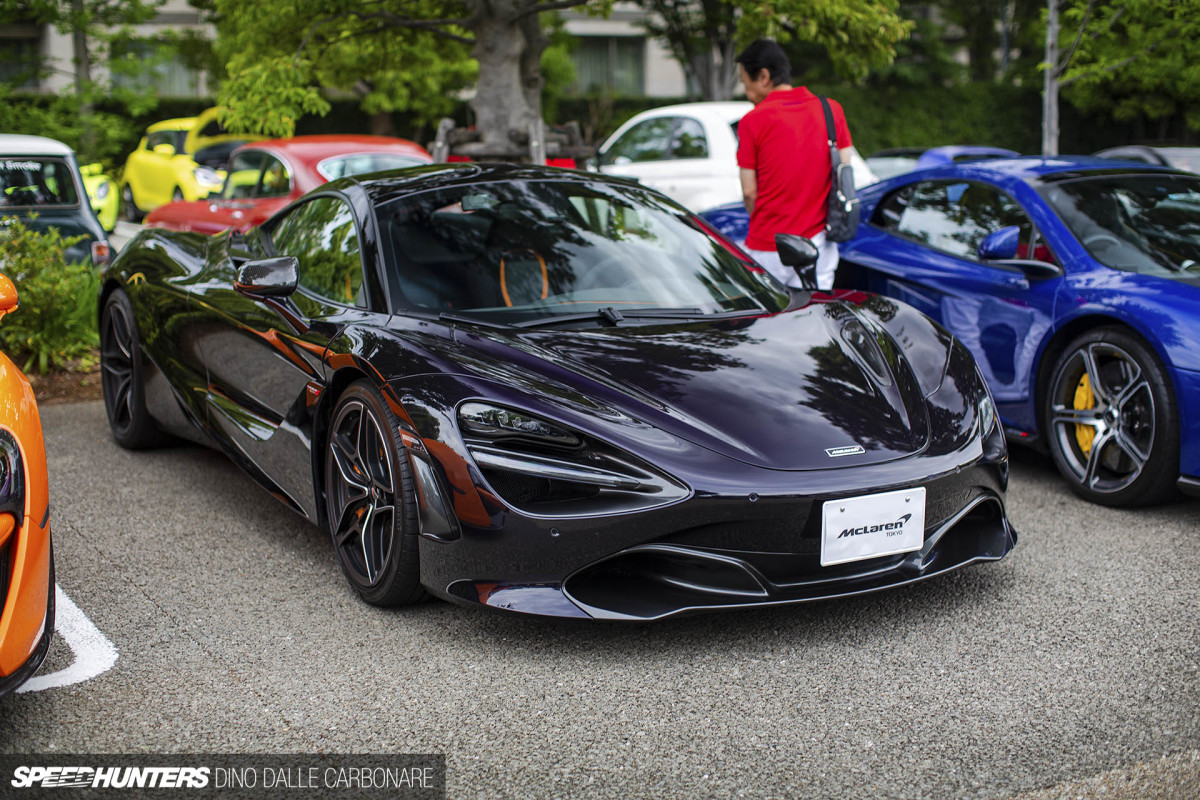 McLaren might be having plenty of sales success in others countries, but Japan is one place it's found it hard to get a decent foothold in the market. It all comes down to the fact that it's still a lesser-known brand that lacks the heritage of Ferrari and Lamborghini, both of which have been killing it in Japan of late.
On top of that, Japanese owners expect faultless aftermarket service with a personal touch, something the more established brands find easier to do thanks partly to their larger sales and dealer networks.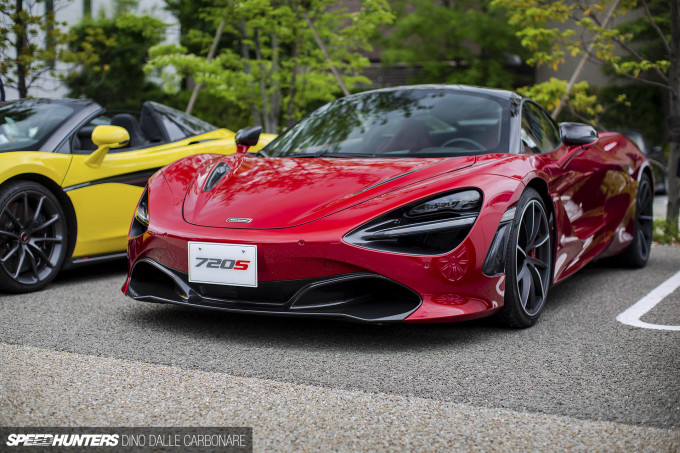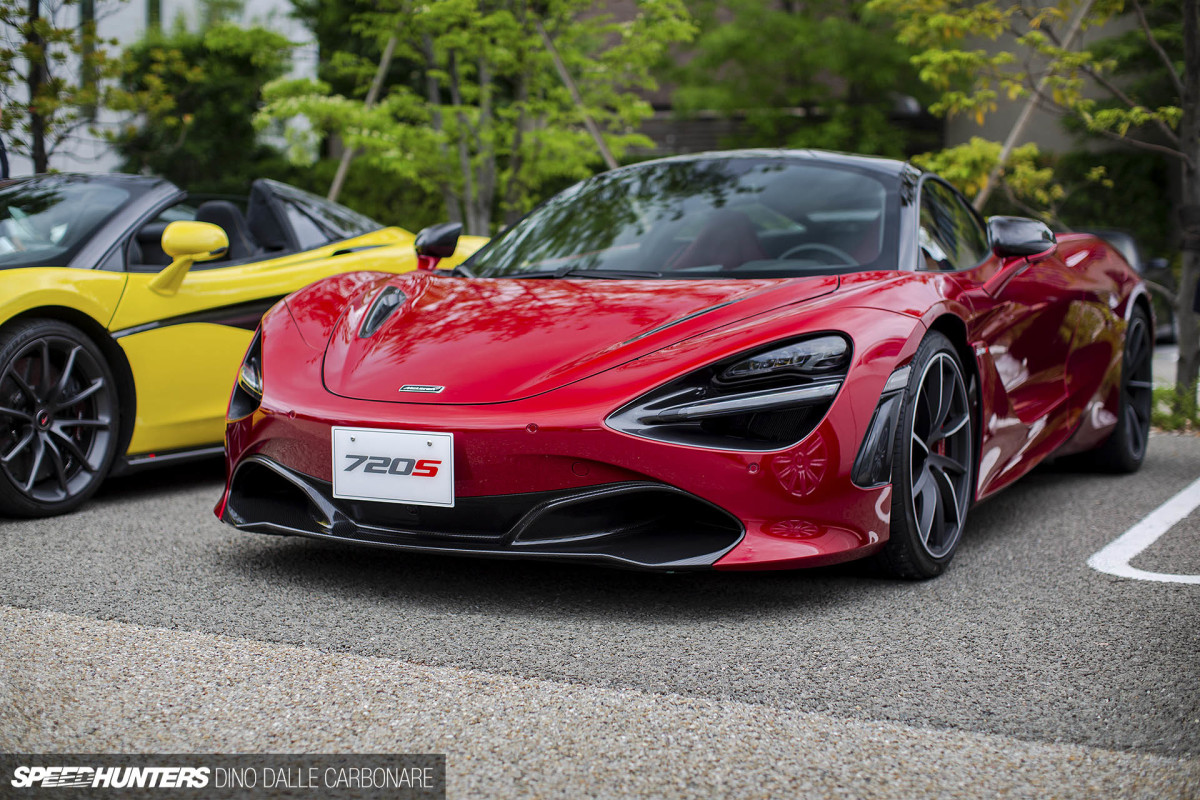 That said, in recent years, and with a string of new models like the 570S and 720S, McLaren is catching up fast. I'm definitely seeing more and more of them out in the wild here in Tokyo.
The 720S especially does it for me; the design is a generation ahead of a lot of other supercars I feel. I will admit that the headlights which float in the center of the massive front intakes took a while to digest, but it's hard to ignore the intricacies of the car's aero-sculpted design. The rear has to be the 720S' very best angle.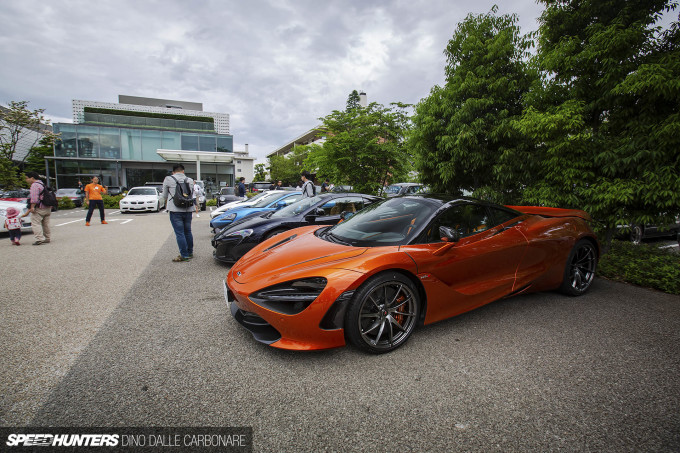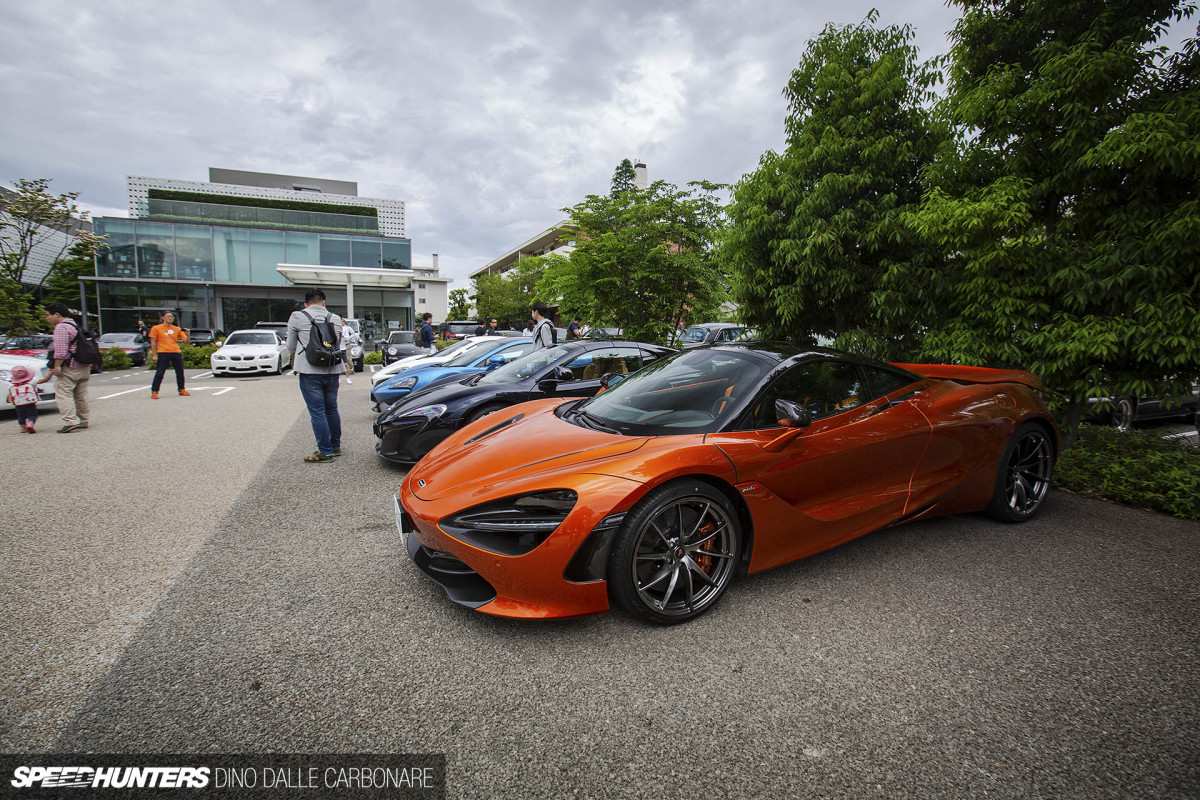 Orange works very well too.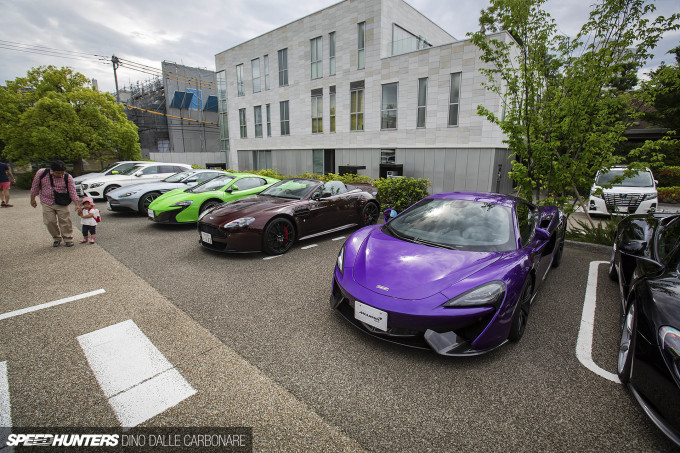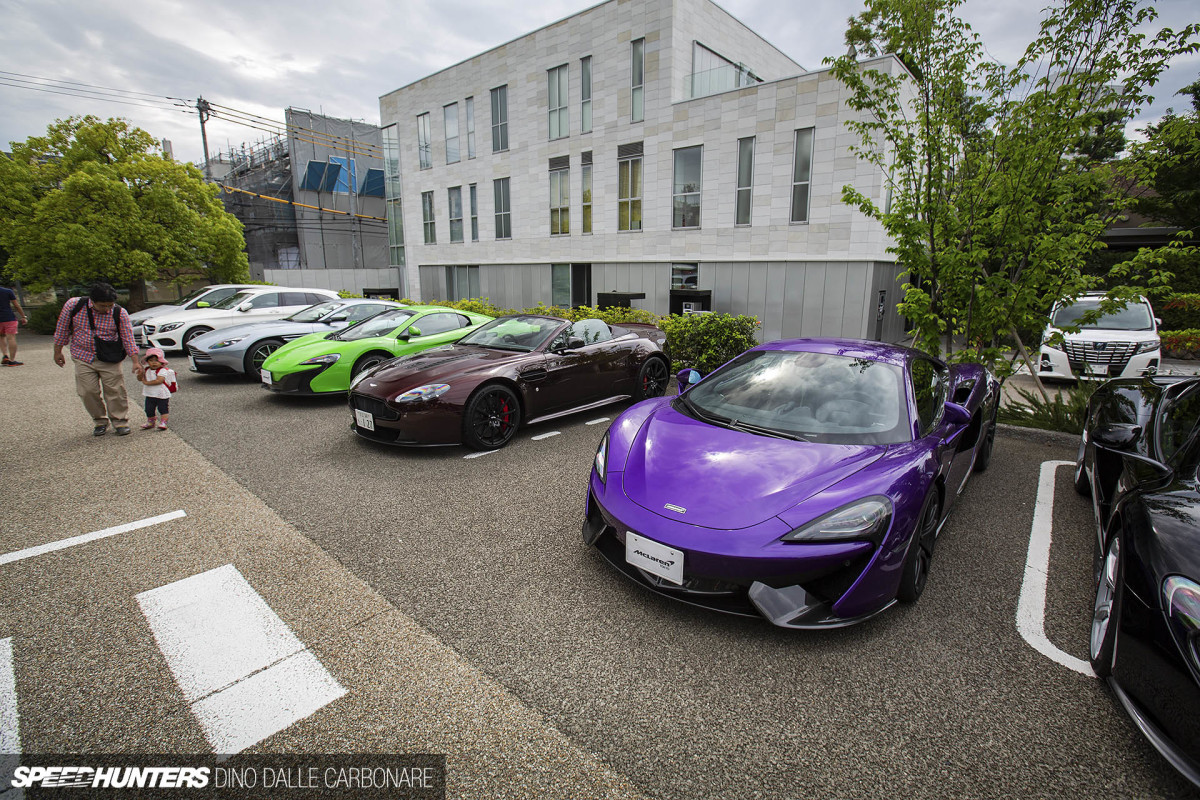 It's crazy how every other McLaren that came prior to the 720S seems to have aged instantly.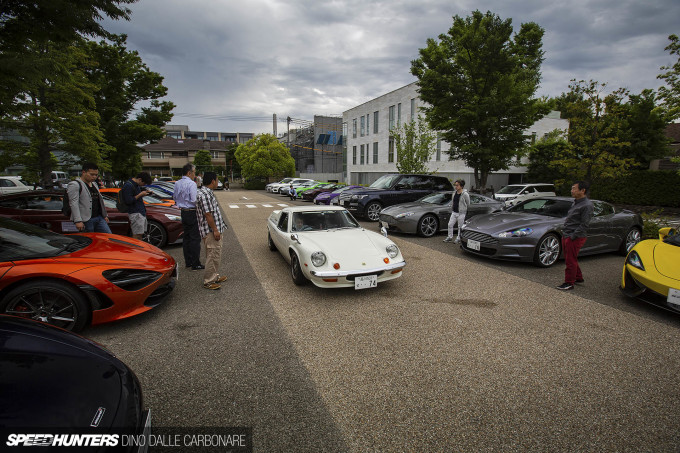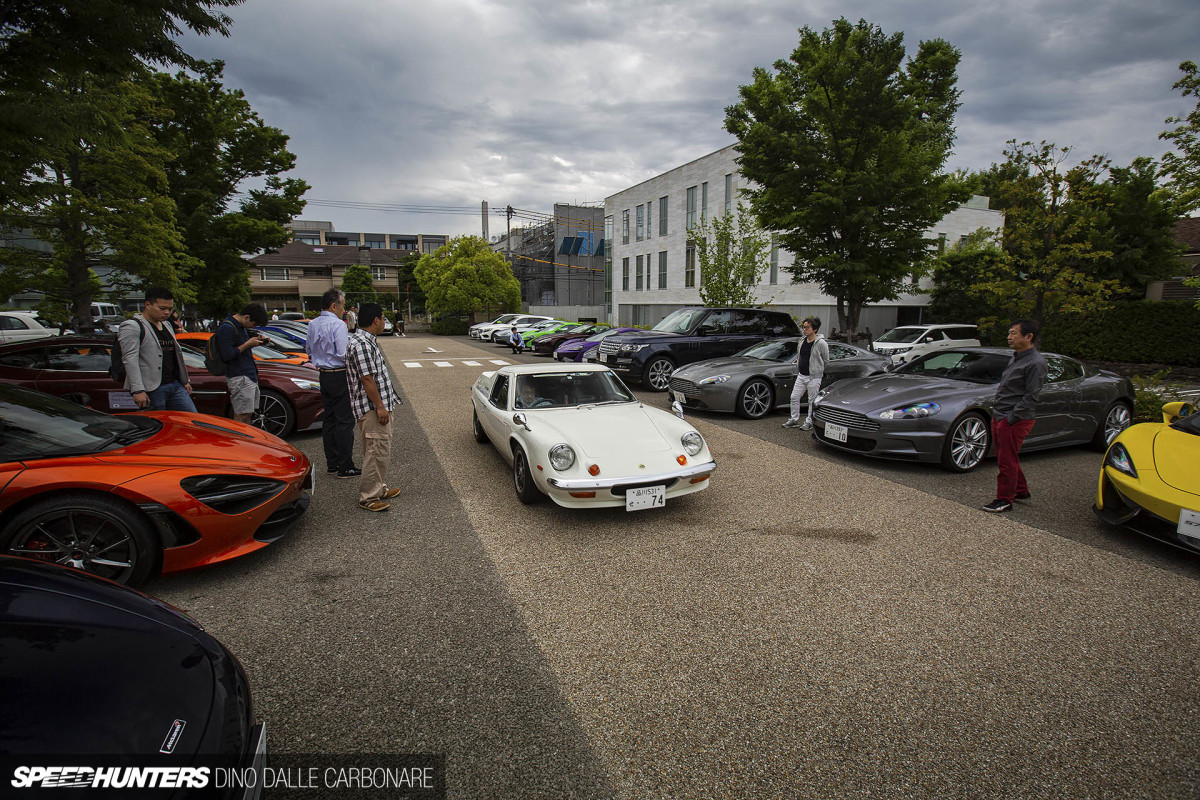 There was a definite British feel to this section of the carpark, as you can see here through a slightly wider view into the lot.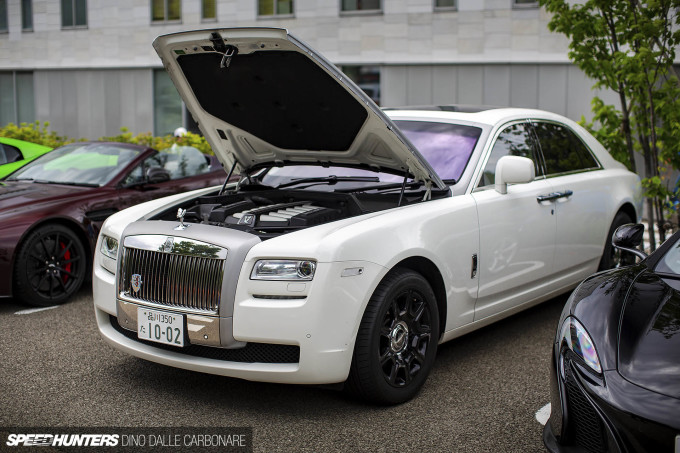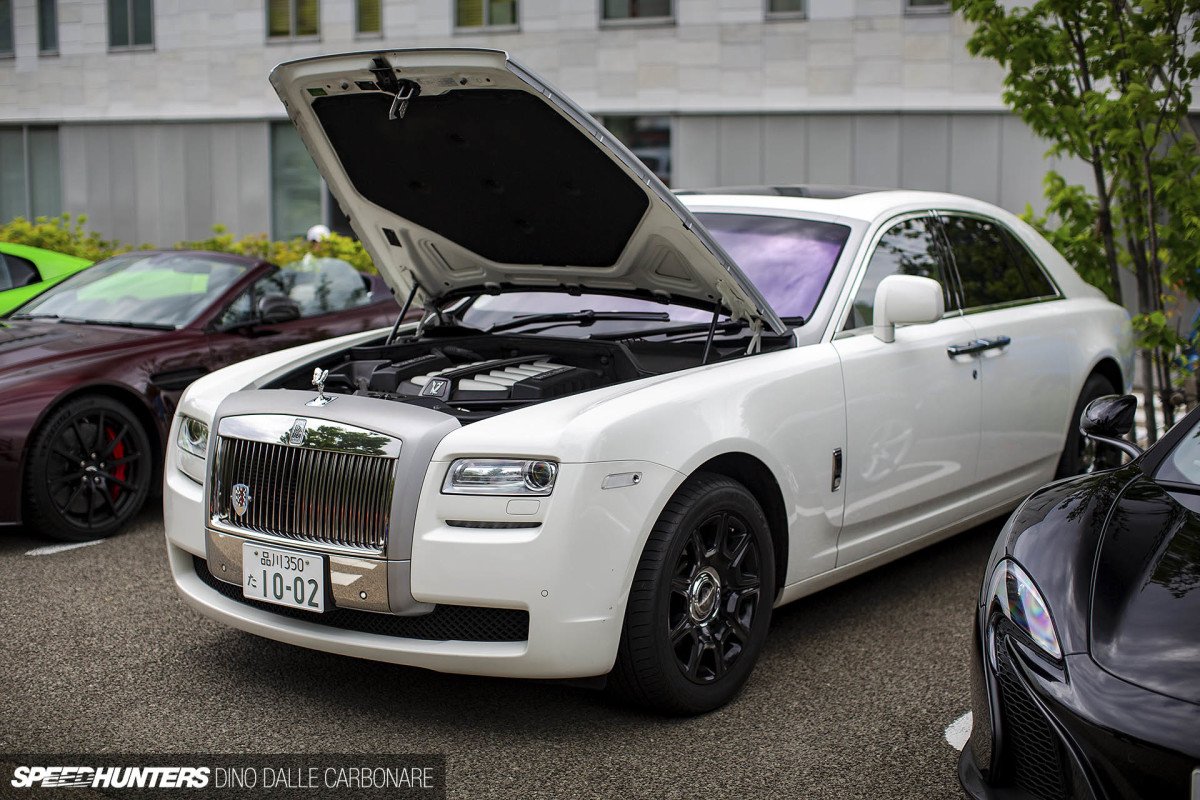 A Rolls-Royce Ghost is one of the last cars I'd expect to find at a car meet, but in Daikanyama it's pretty much the norm.
Aston Martin is another English brand that's doing rather well these days. It's managed to keep a stronghold on its luxurious past yet merged it with a modern and dynamic feel with resulting models like the  DB11 and new Vantage (I can't wait till it arrives in Japan!) being instant wins. That's without even going into craziness like the Valkyrie, Vanquish Zagato and my personal favorite, the Vulcan.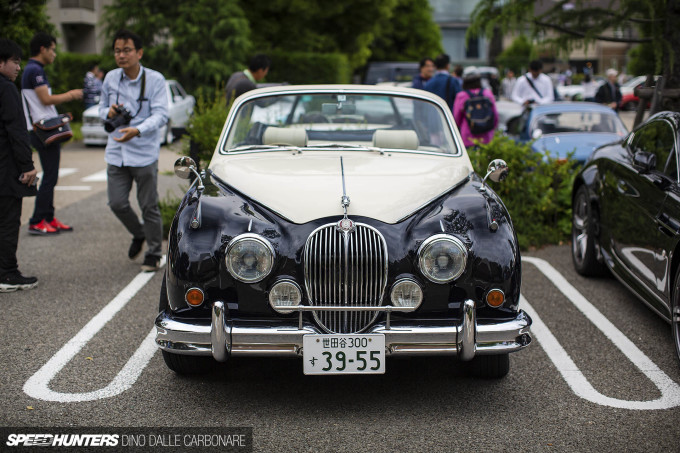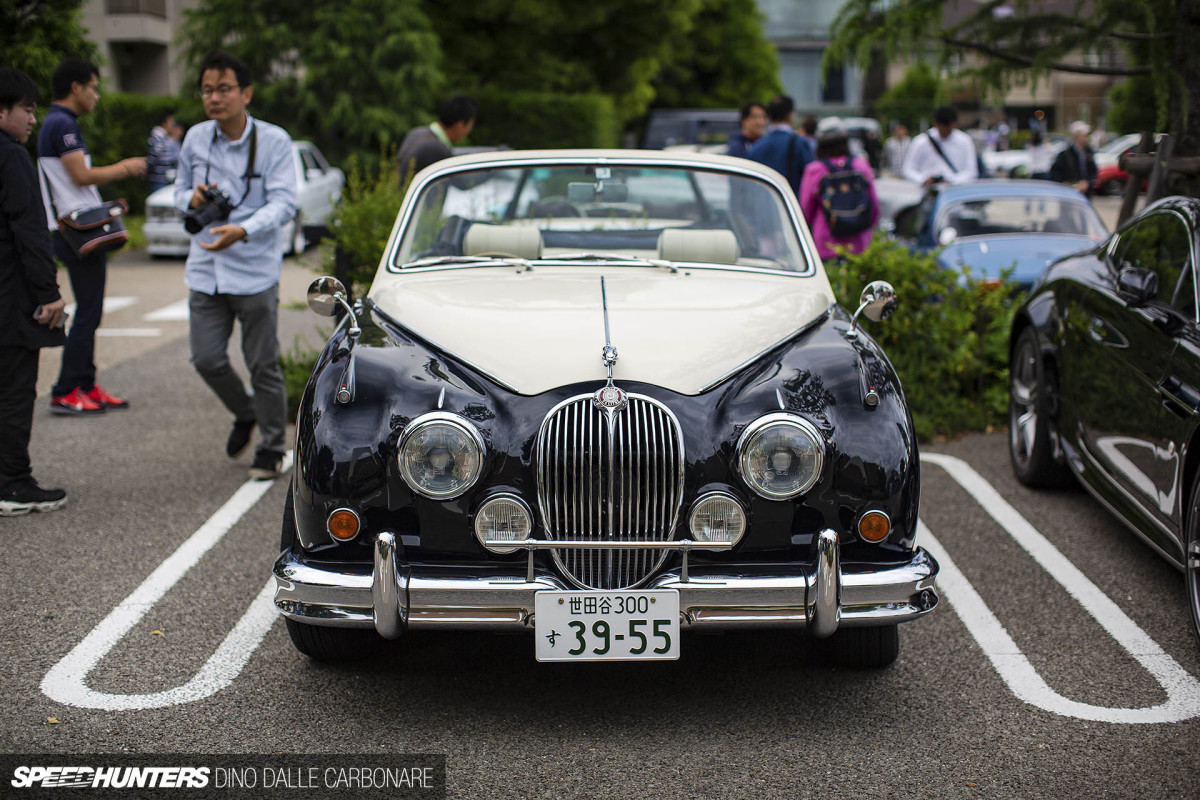 Here's a bit of a British rarity, an MkII Jaguar drop-top from the mid-1960s.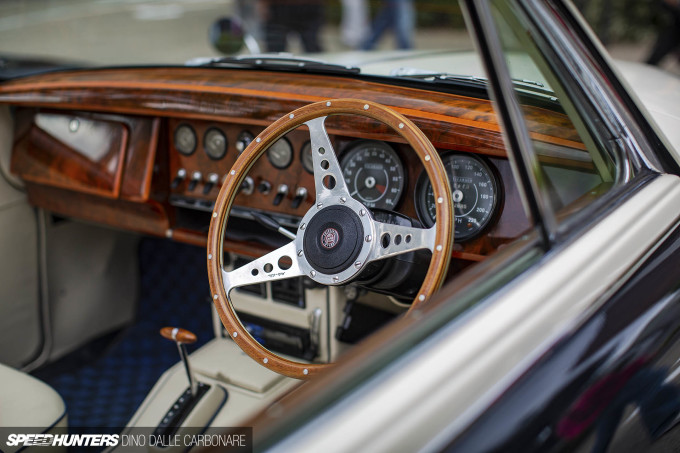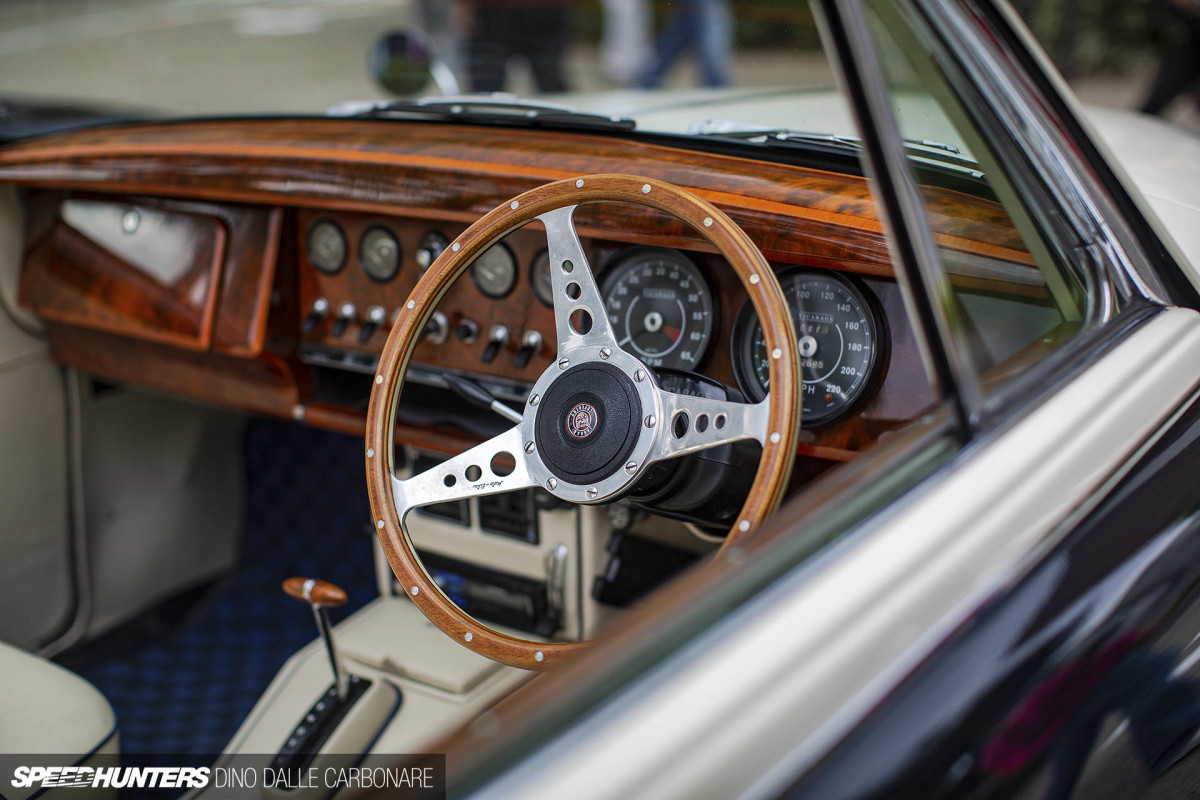 It smelled like vintage leather, pipe tobacco and Old Spice in the wood-covered cabin. Lovely.
We Aren't Done Yet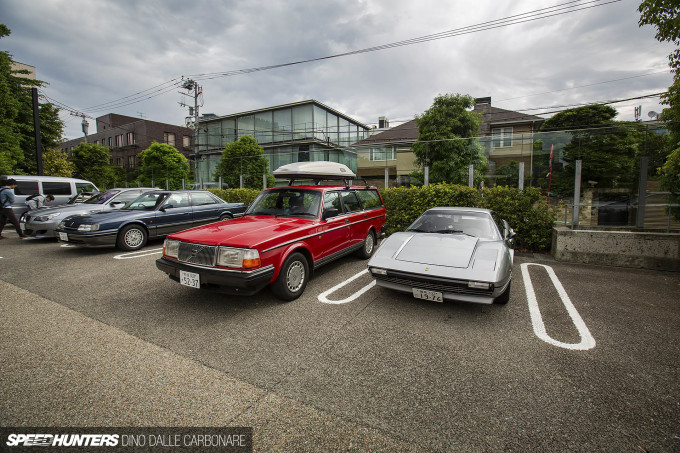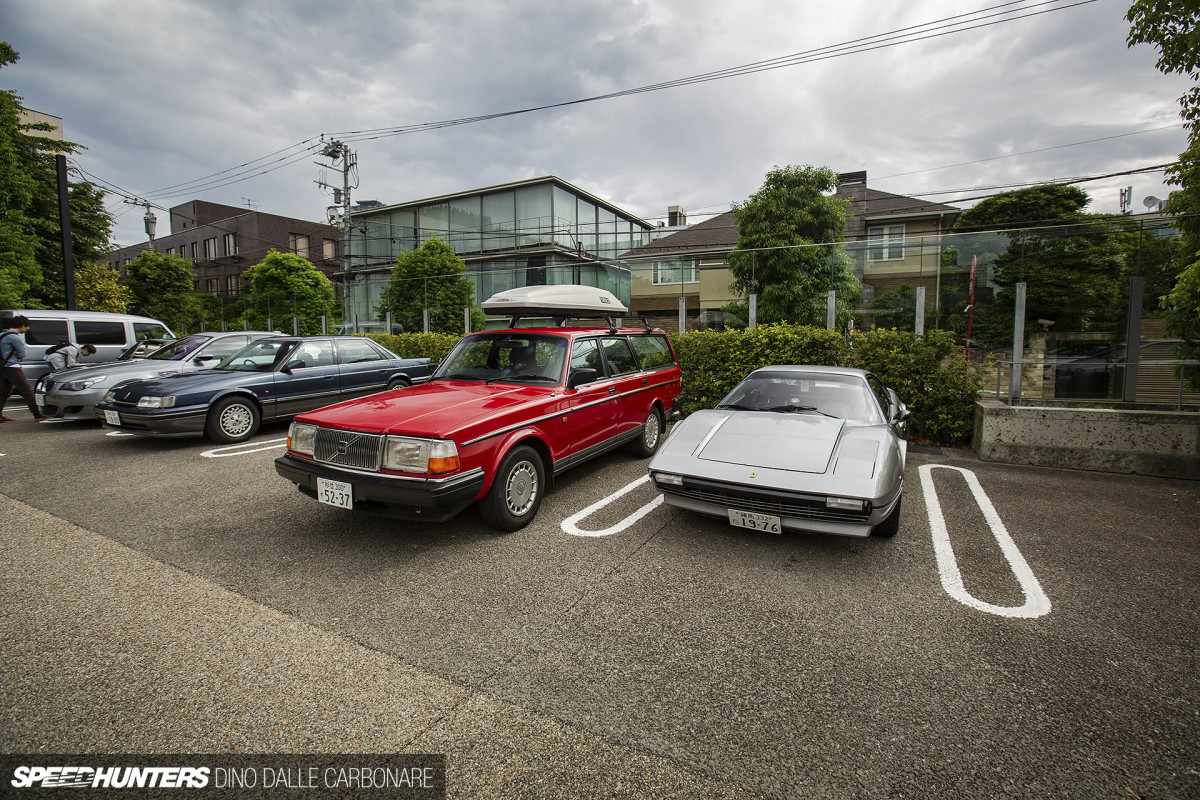 Around the back of the carpark there was a little more awesomeness, but nothing new, prohibitively expensive or overly fancy.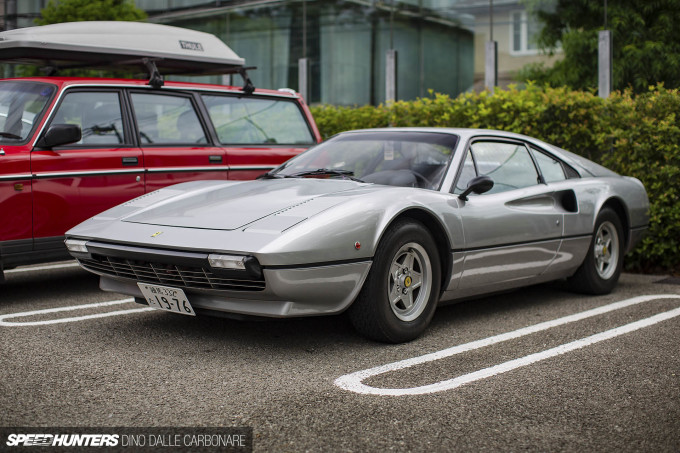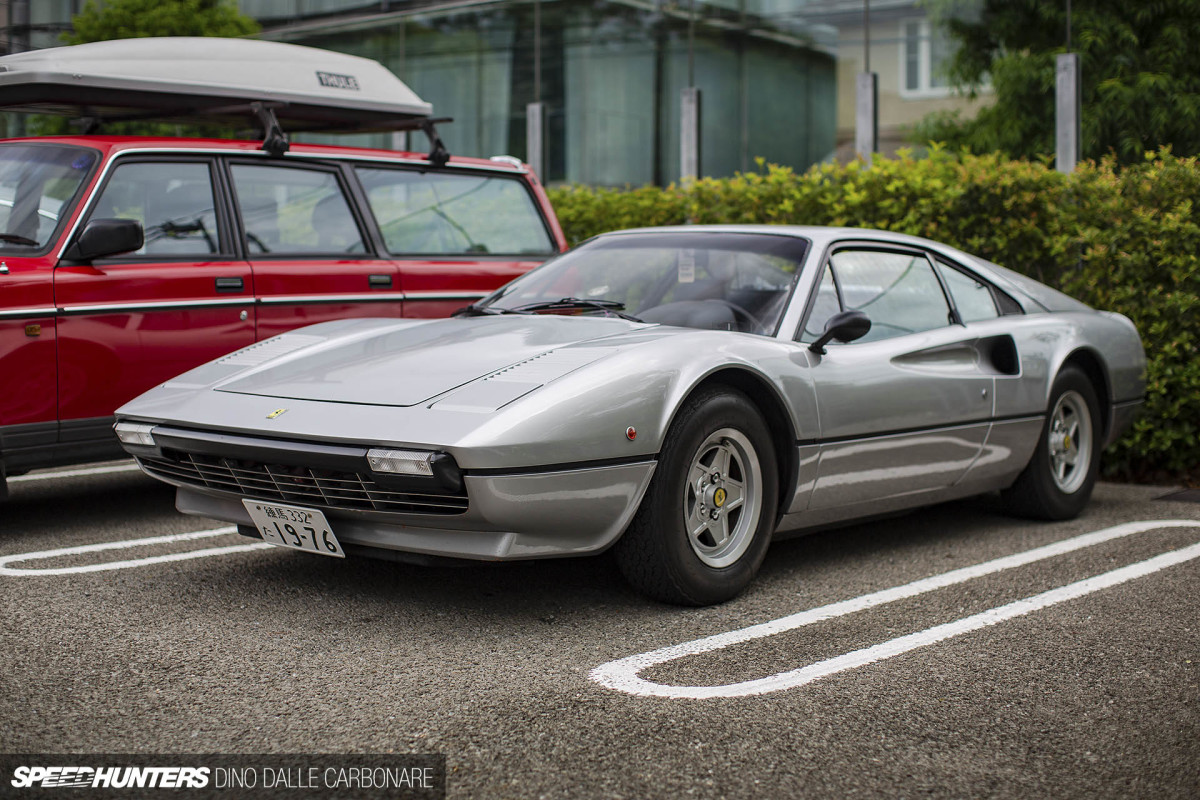 Here's a 308 that looked as fresh and tidy as the day it came off the Maranello production line in 1976.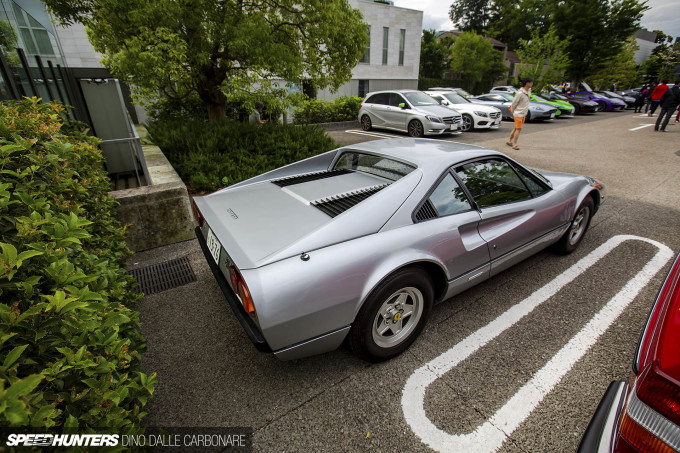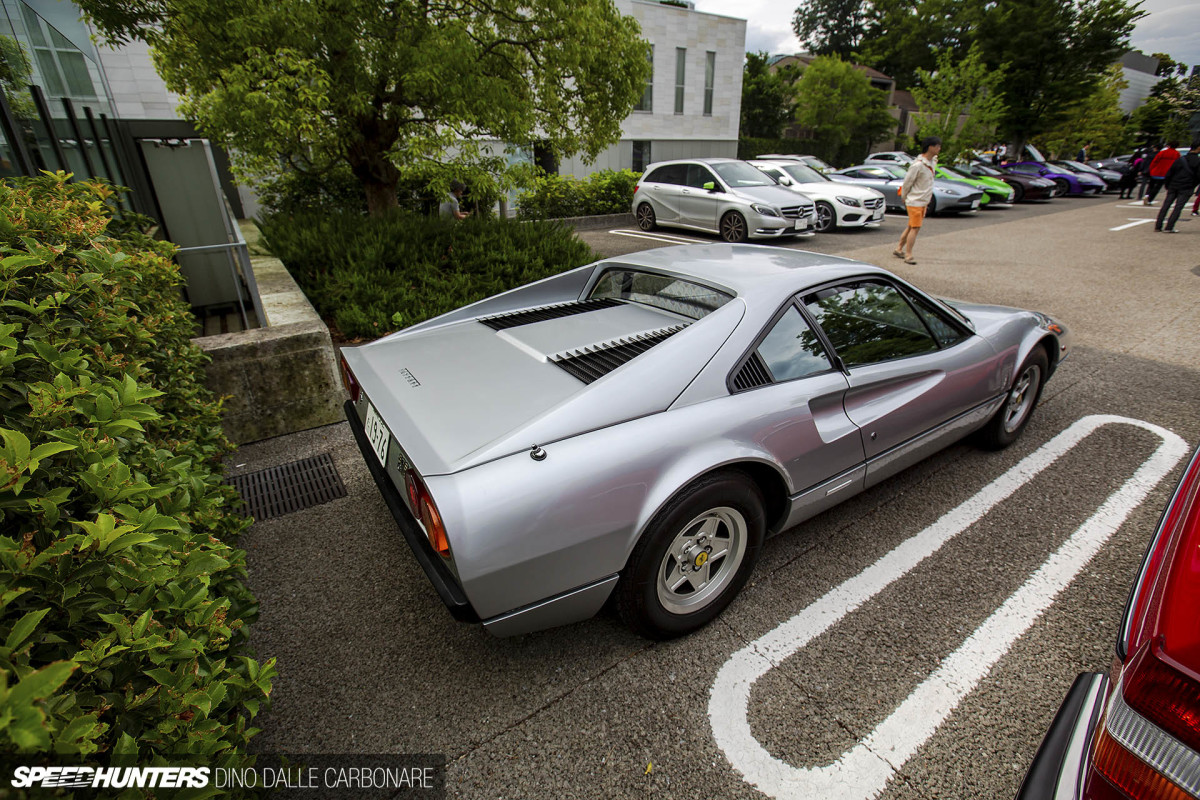 Who said Ferraris only look good in red?
A few cars down from the bright red Volvo 240 wagon that was parked next to the Ferrari was this, a Rover 800 series. Why? Because it's something different. Come on, you should know how it goes in Japan by now…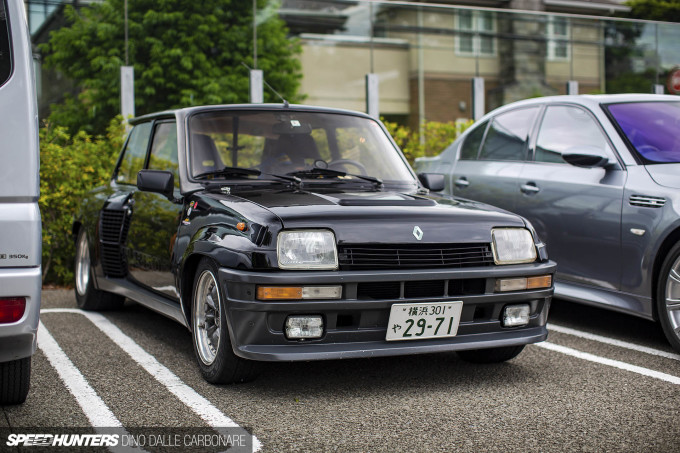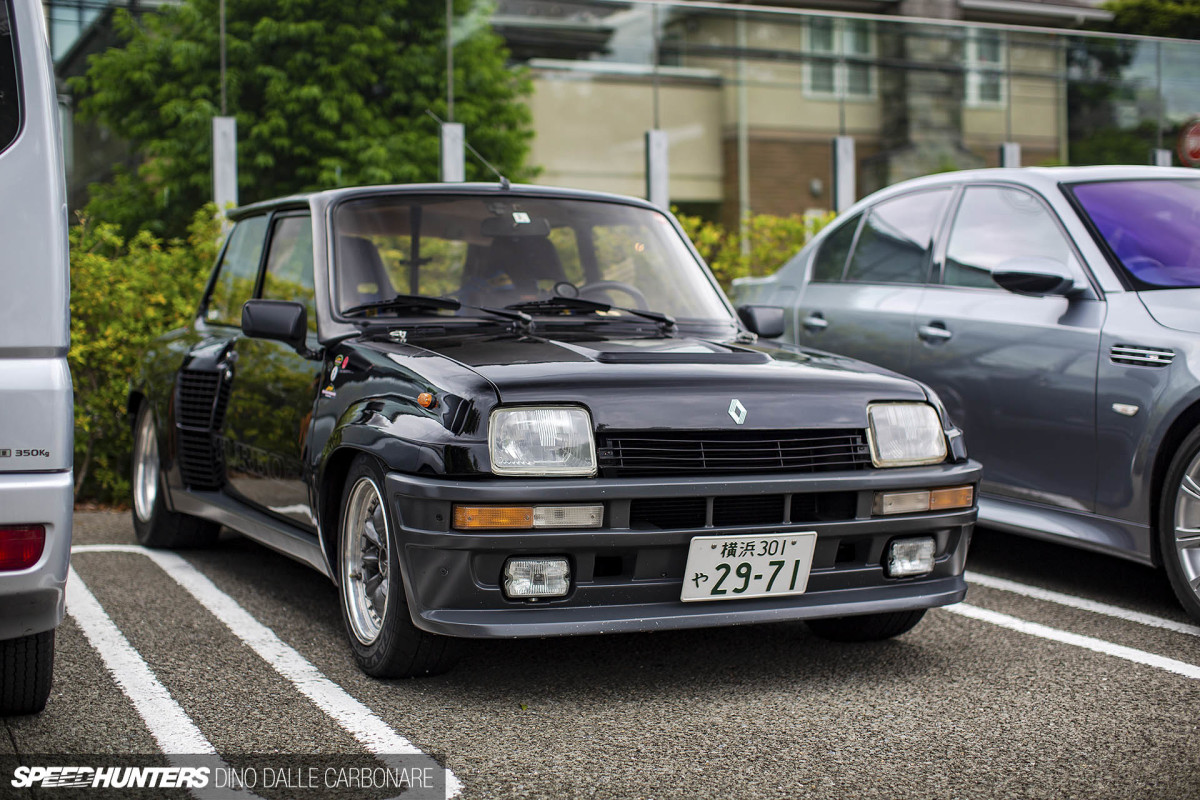 When I spotted this Renault 5 Turbo I didn't even notice the E60 M5 that was parked next to it. As a kid growing up in the UK these cars had a mystical aura to them – and they still do. They were rare, crazy and I used to have all of them in my diecast collection.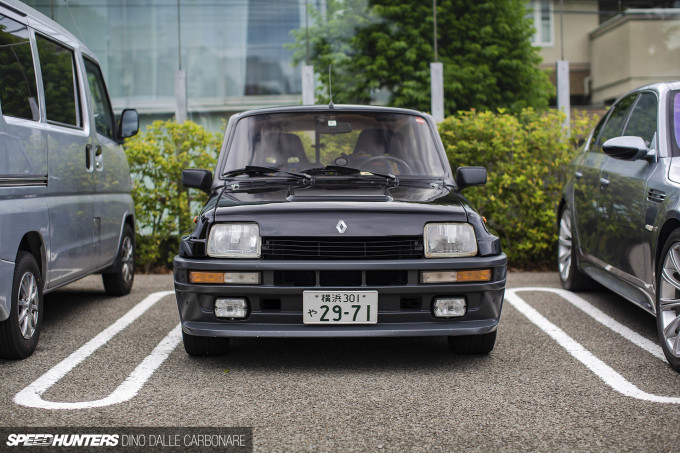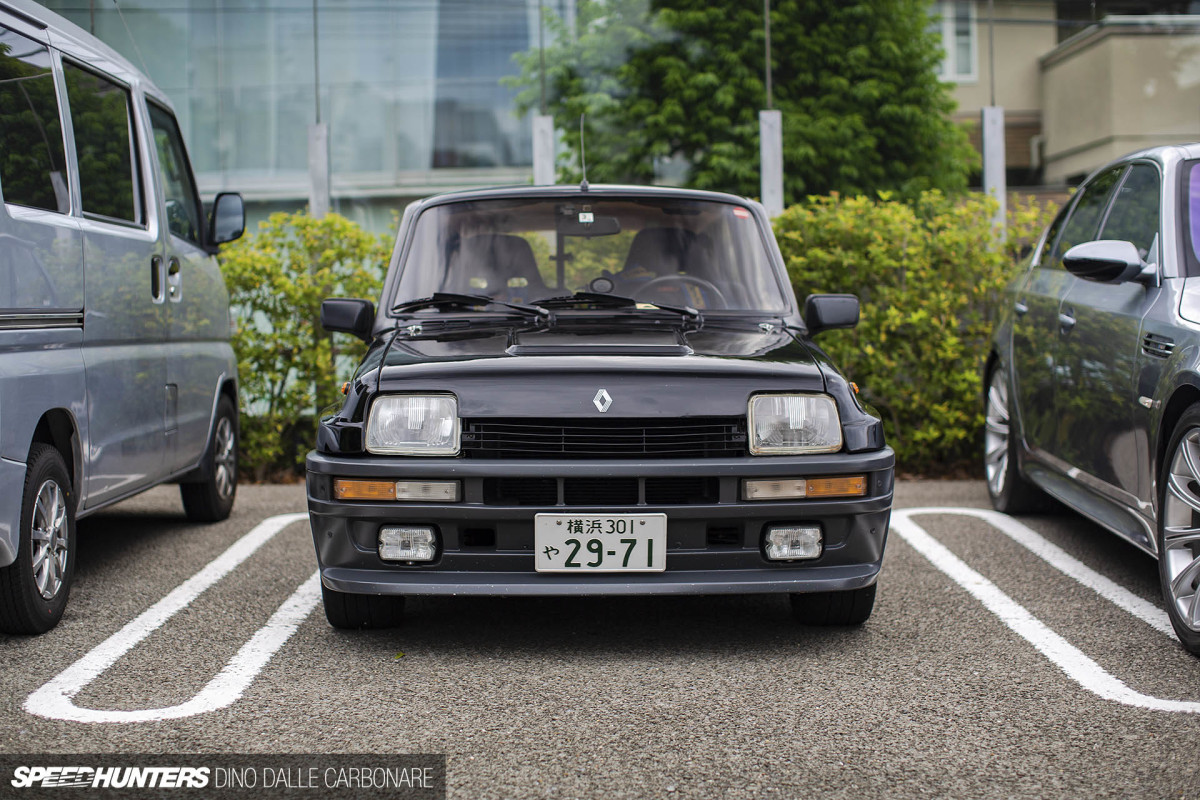 Coming across them in full scale in the wild is always an experience, and to the R5 Turbo and Turbo2 you can add every cool version of the Delta Integrale, the Delta S4, the Lancia Montecarlo, Peugeot 205 T16 Evolution 2, Ford RS200, and Audi Quattro. How awesome were the crazy '80s?!
Screw the rear seats, throw a little turbo four-banger in the back please. Renault needs to do a remake of this and the Clio V6.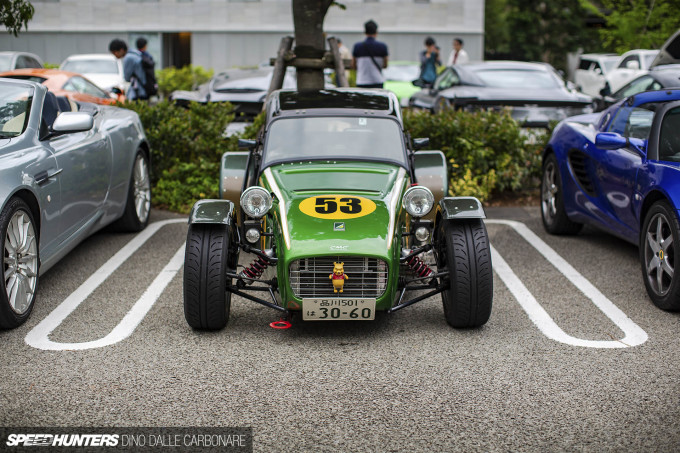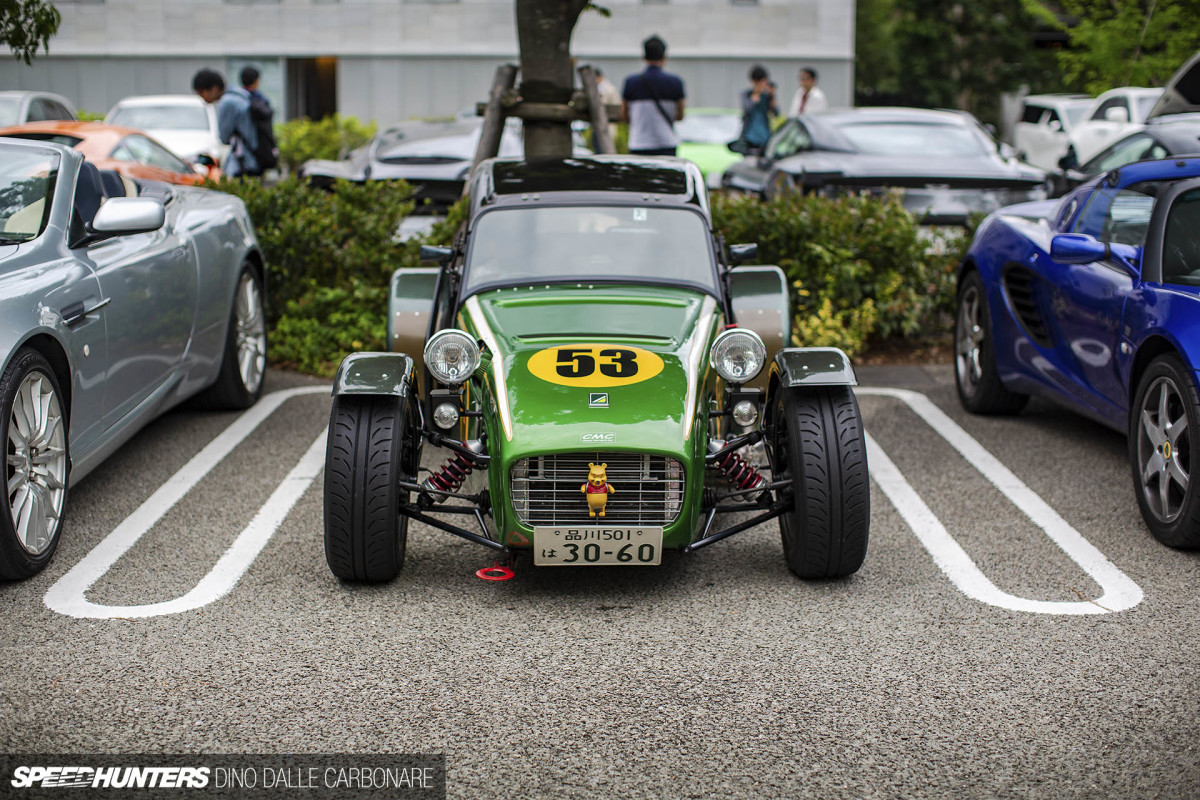 Is that Winnie the Pooh?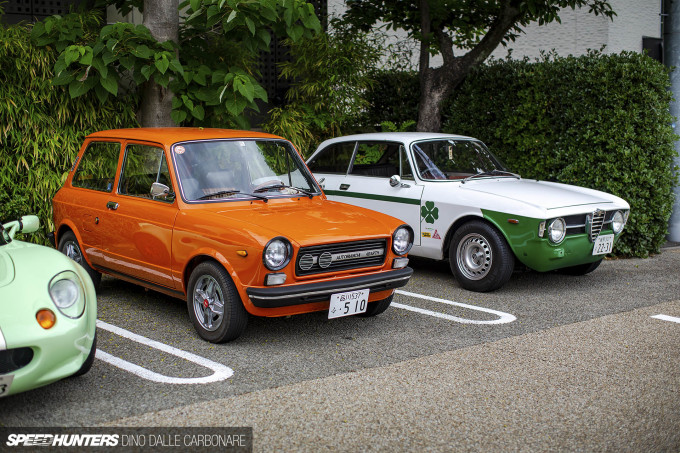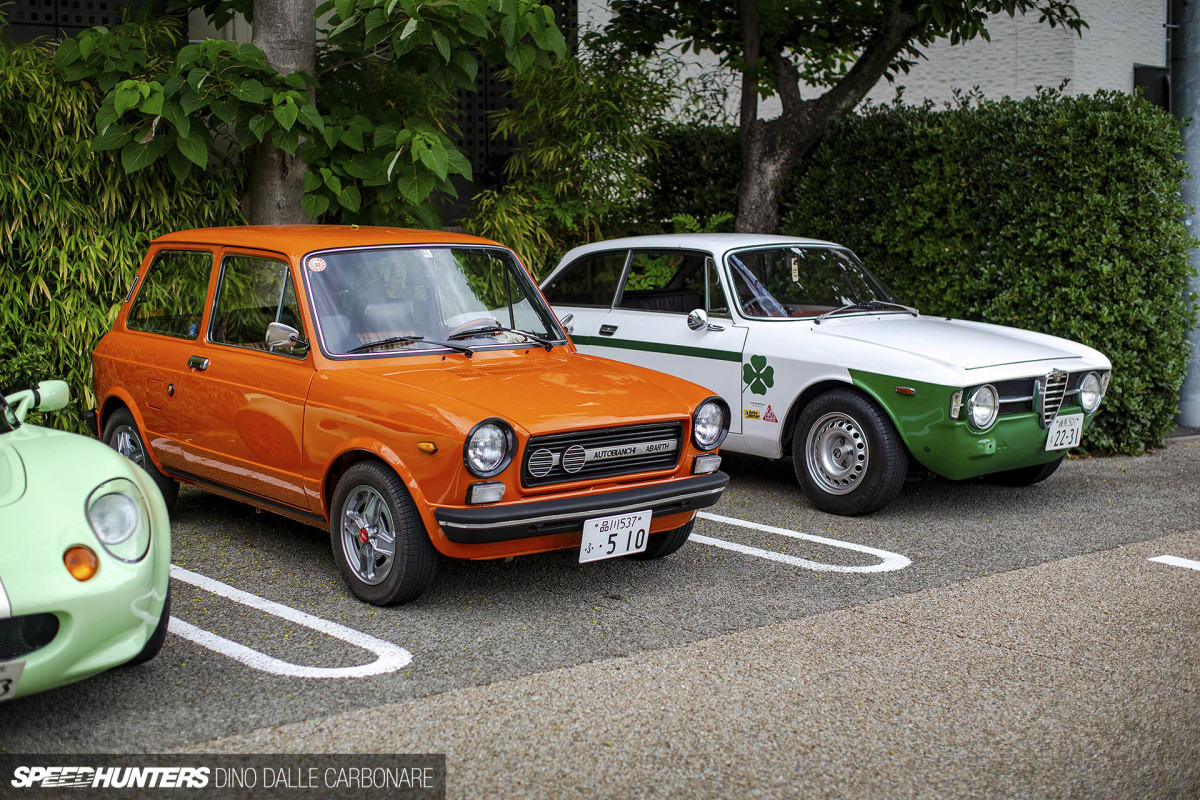 By the time I looped around the carpark a few times I noticed the bright orange A112 had found something else Italian to park next to. I shouldn't even start on the Giulia or we'll never get to the end of this post. Just look at it, admire it, be glad Alfa has brought it back. Sort of.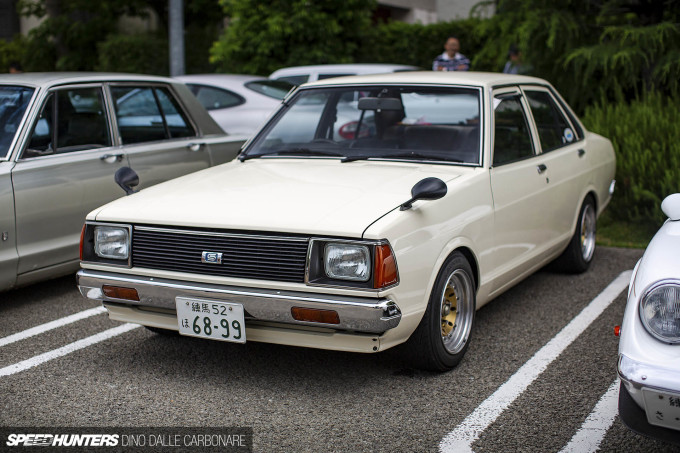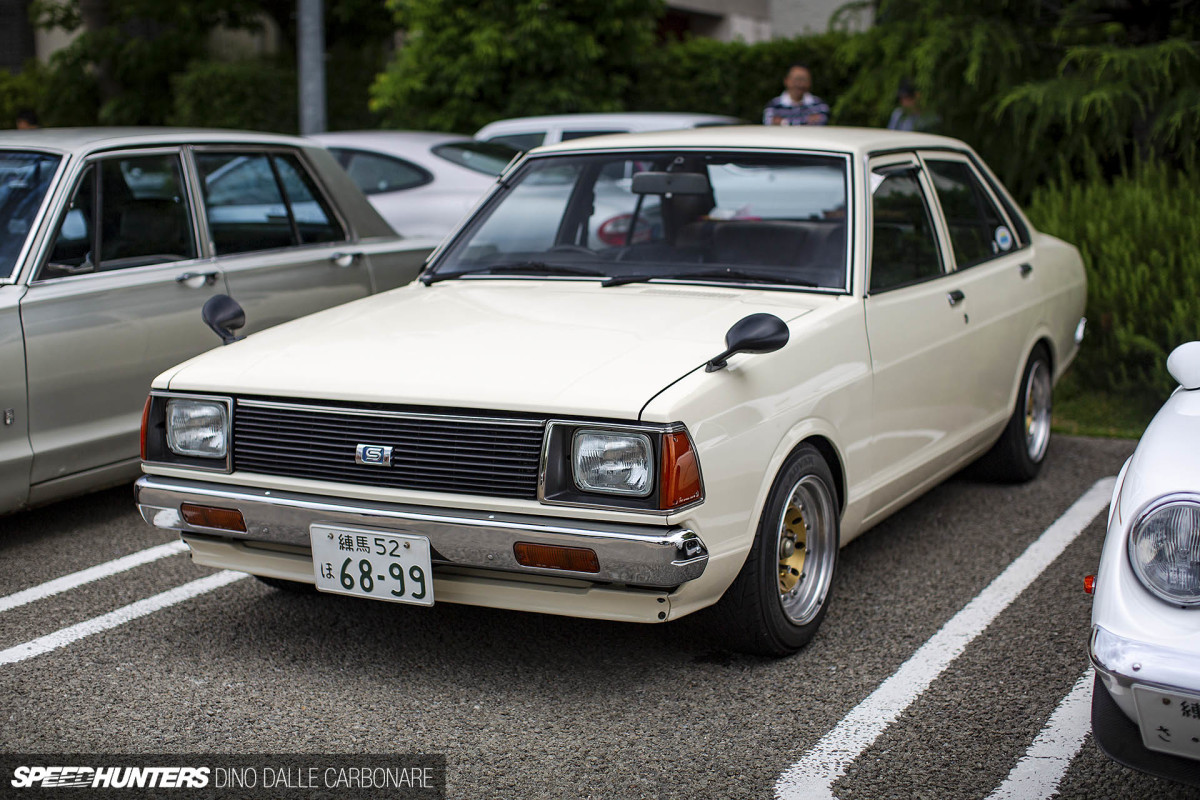 Sunny love.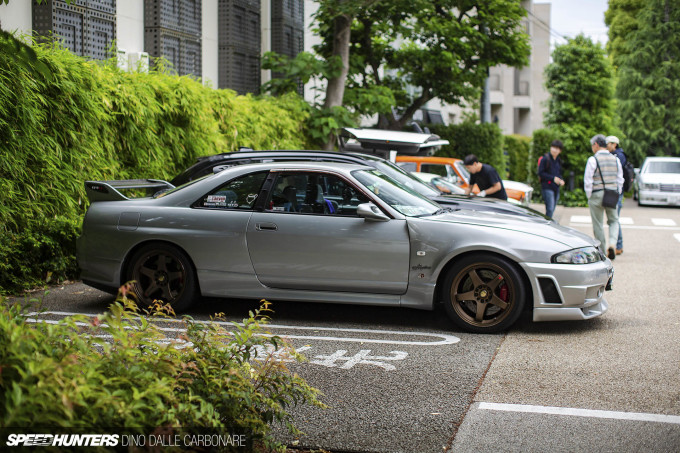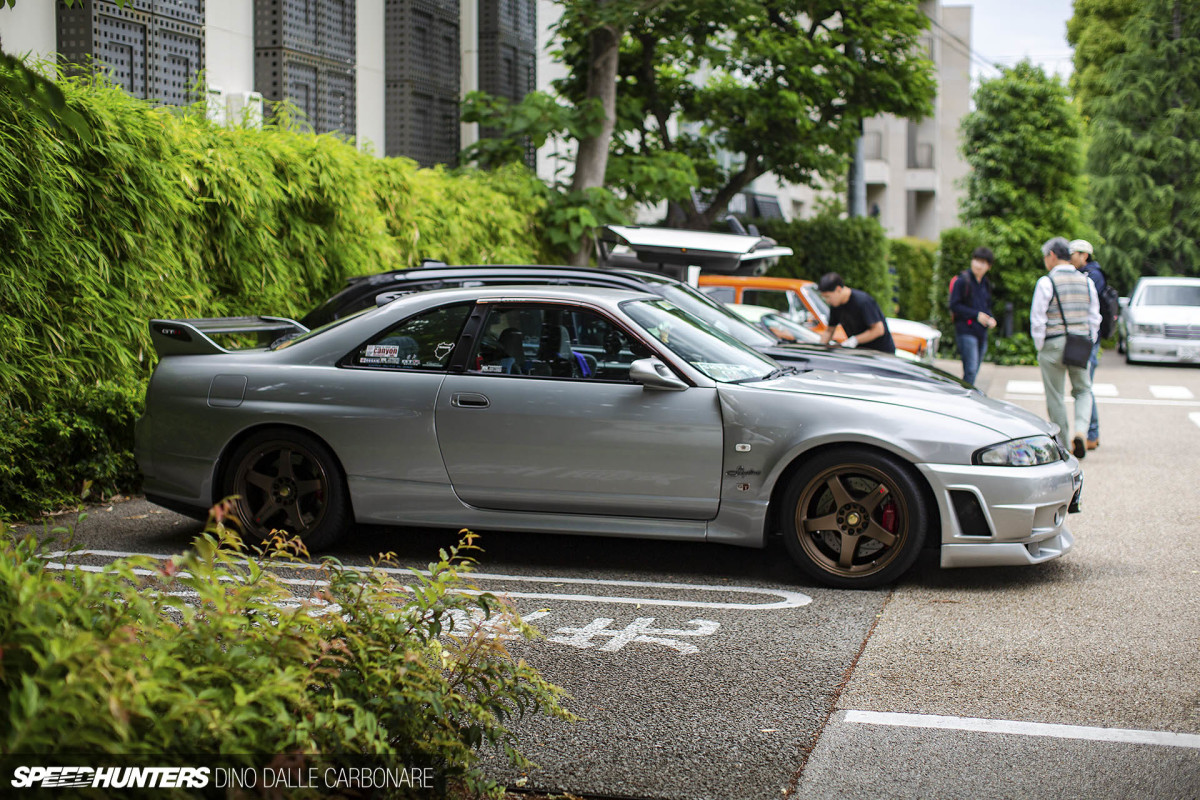 It was great to see another GT-R in the mix, specifically a well cared for BCNR33 with a Nismo front bumper and some Z-tune-like front fenders. This car is maintained by Nismo's Omori Factory, which is actually no longer in Omori but in Yokohama confusingly enough.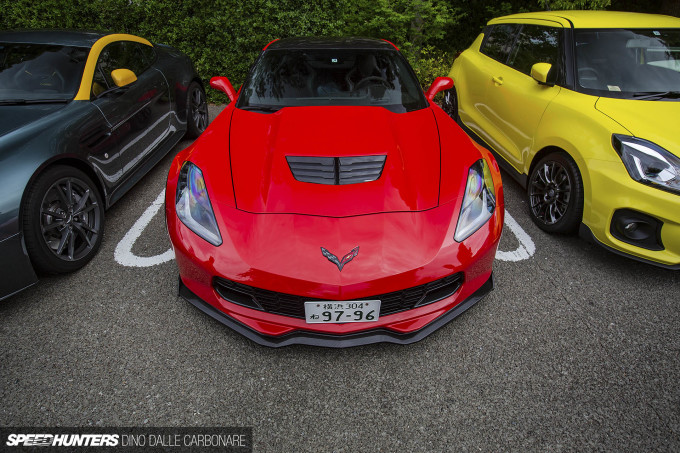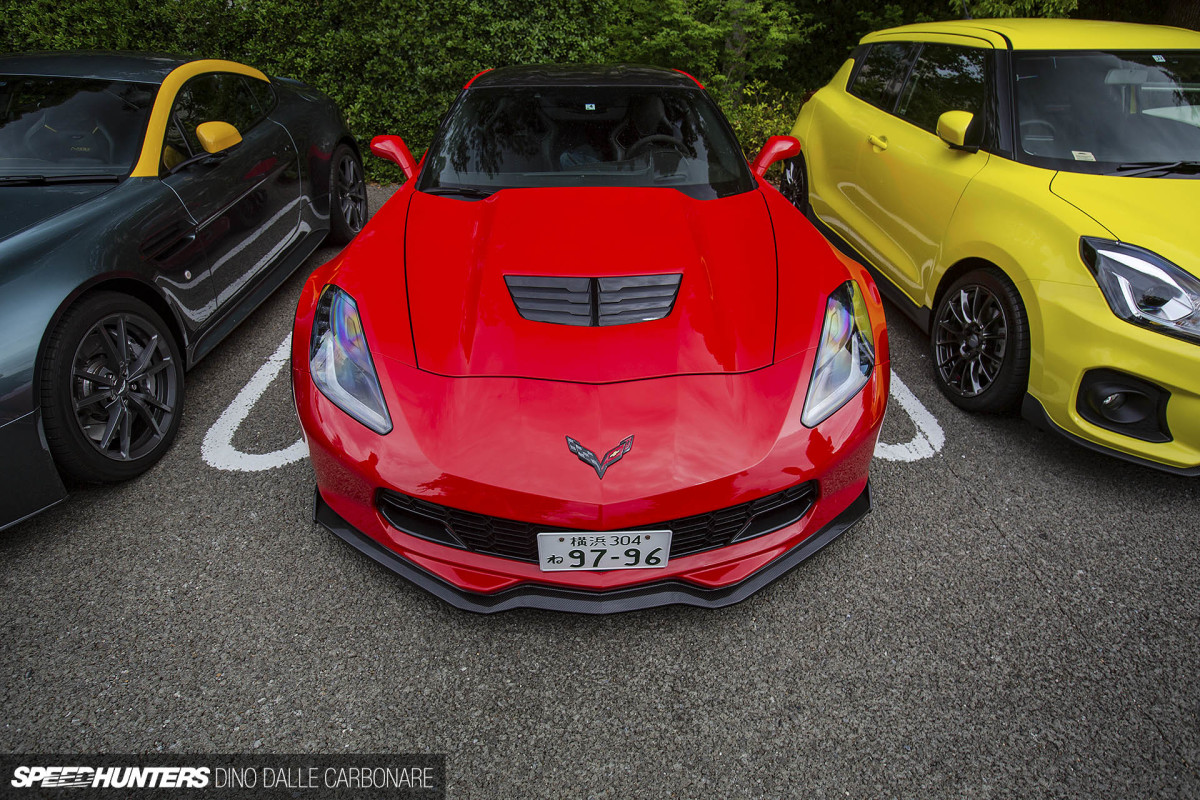 As I wandered around I thought to myself that all the meet needed was a little bit of modern American muscle to really tick all the boxes, then this fire red Z06 rolled in.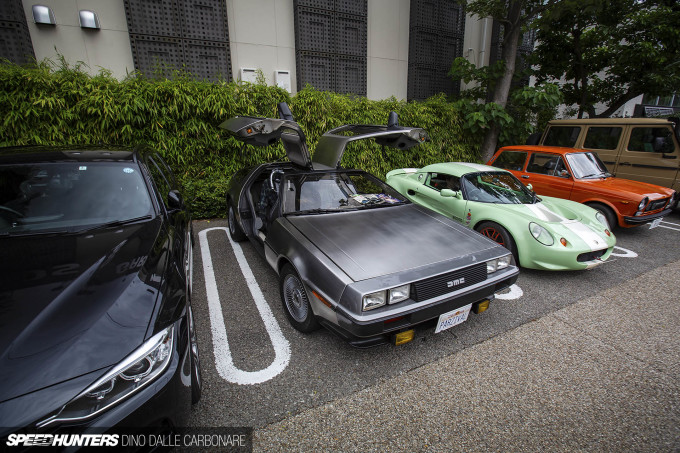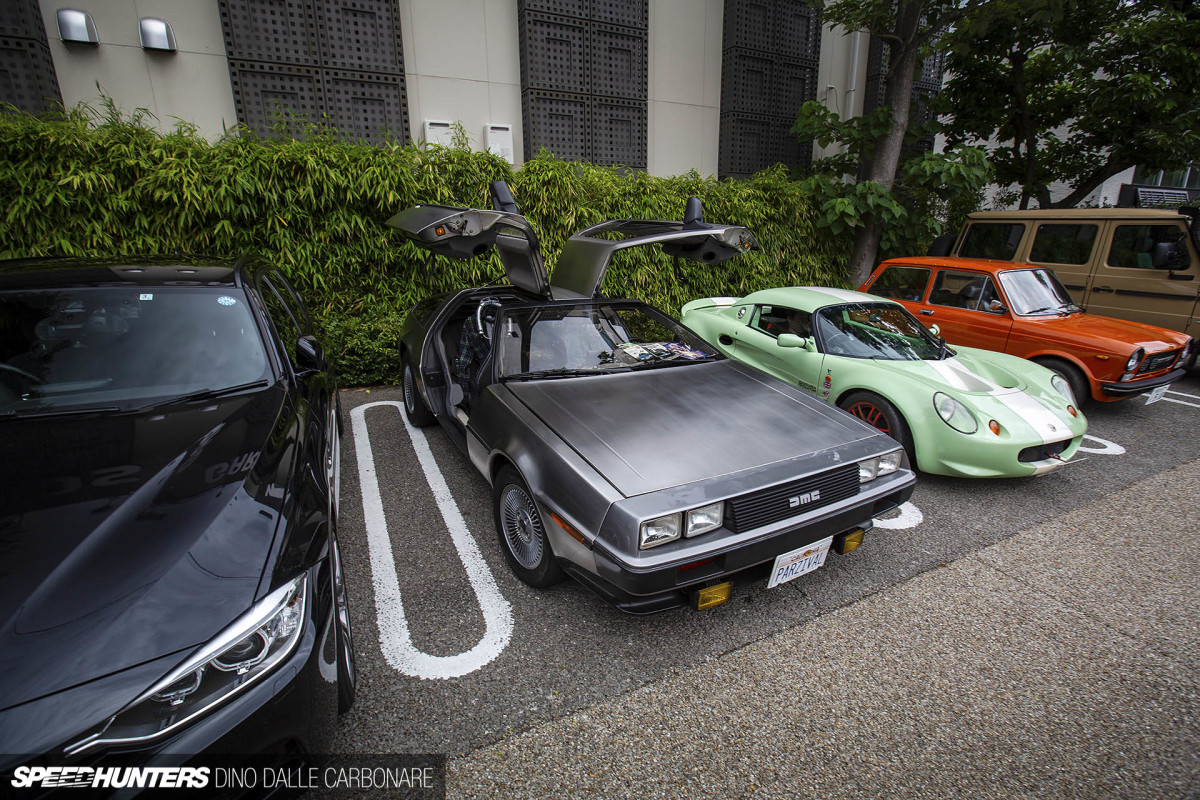 I wanted to give a bit more space to the DeLorean DMC-12 you saw in the opening shot as this is one car that made me smile.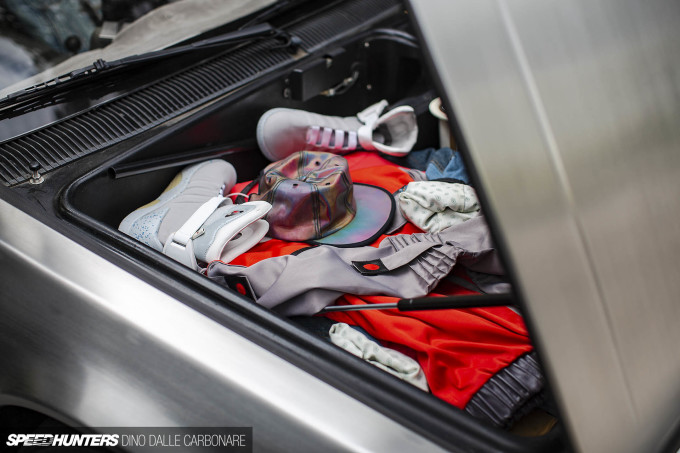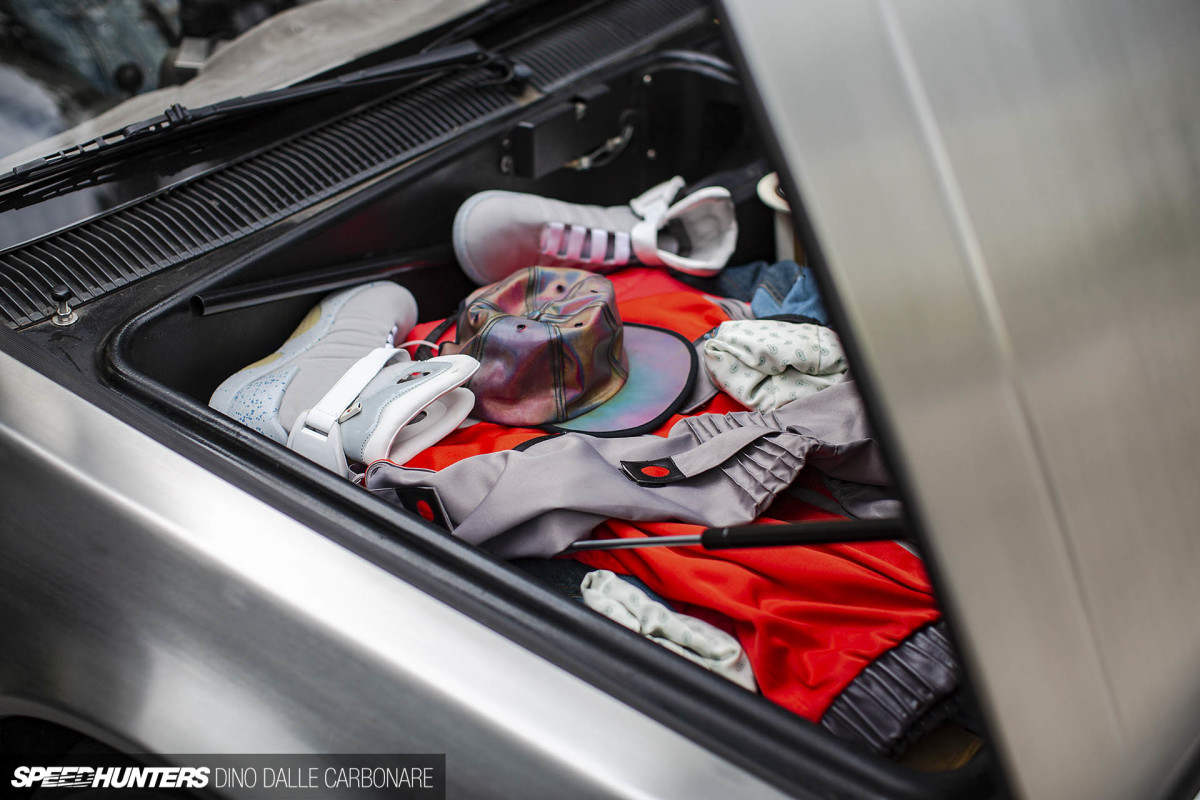 Yes, that's the complete Marty McFly Back To The Future II outfit, including the futuristic self-lacing Nikes.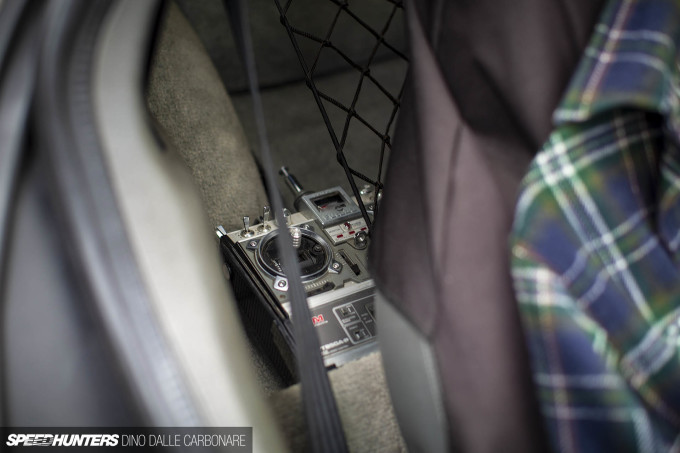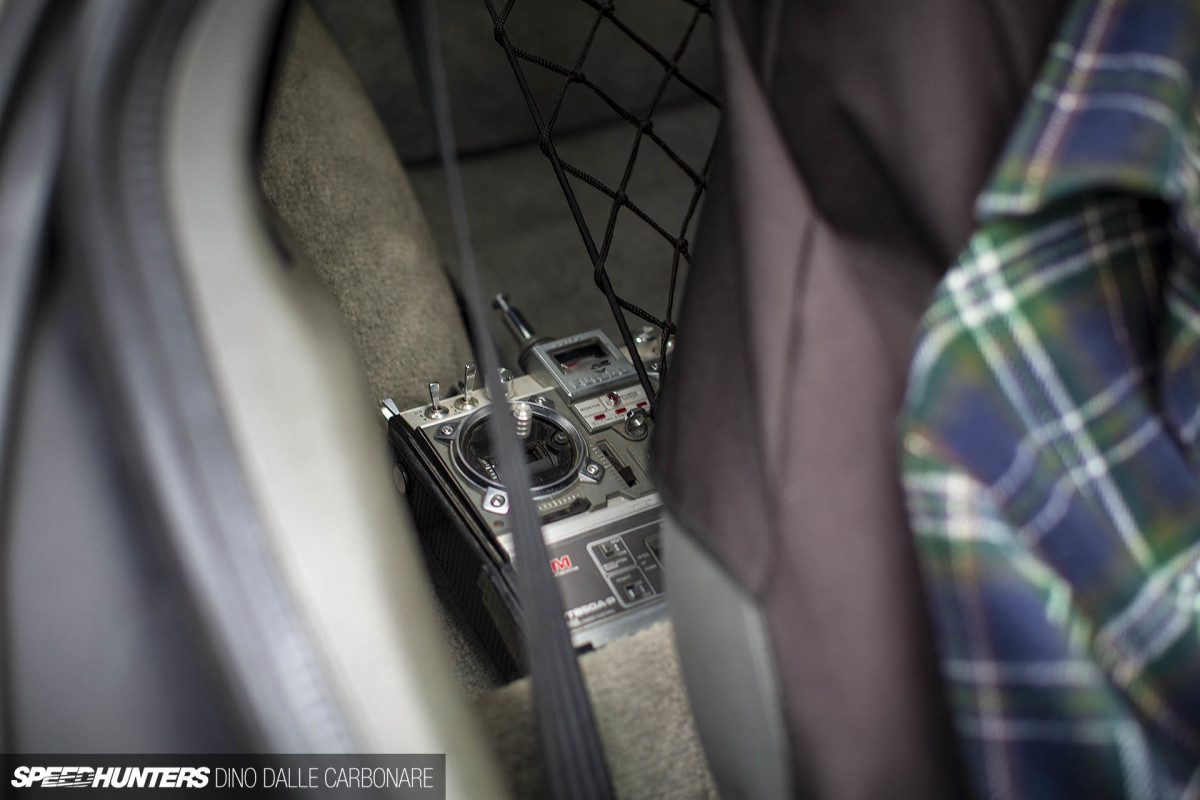 Oh and when you want to get this sucker up to 88mph remotely, the handy Futaba transmitter is always within reach.
The owner had even made his own digital display for entering the destination years.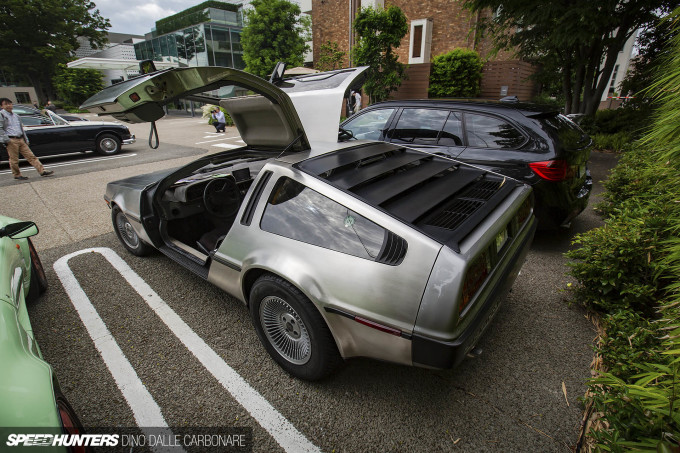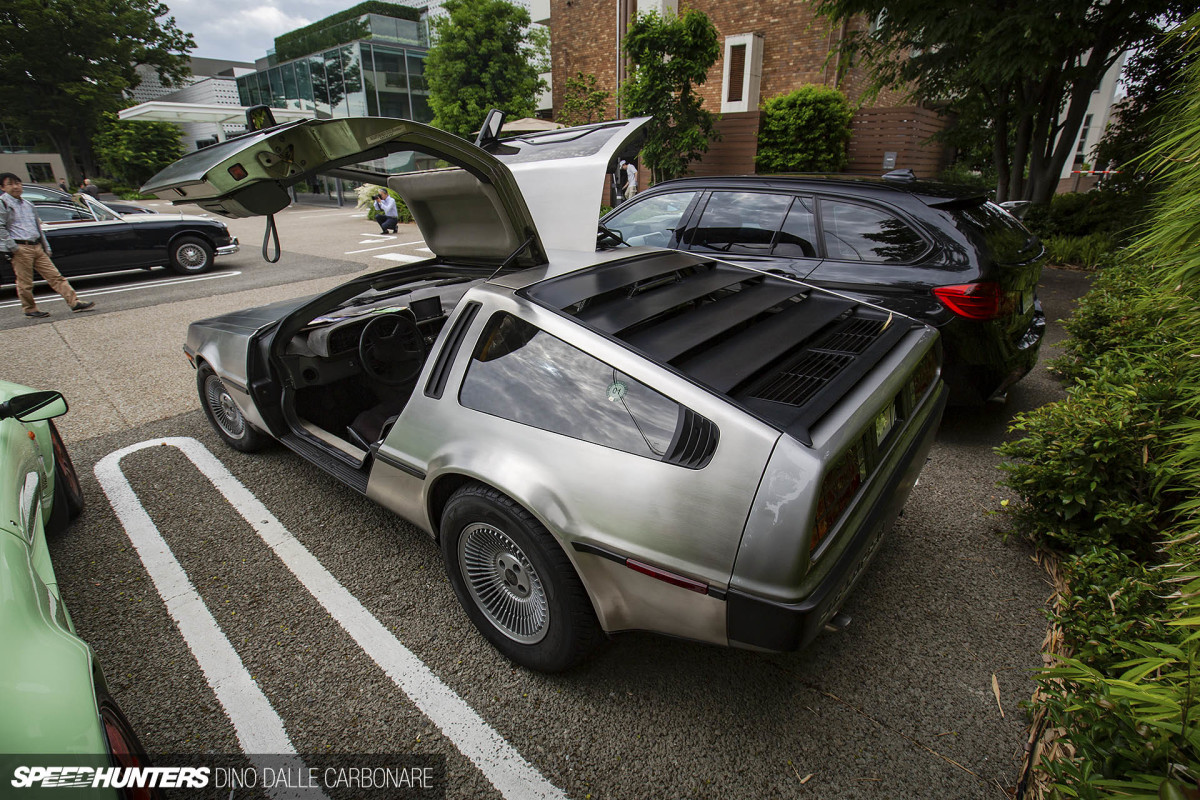 I wonder if there's a Mr. Fusion back there somewhere?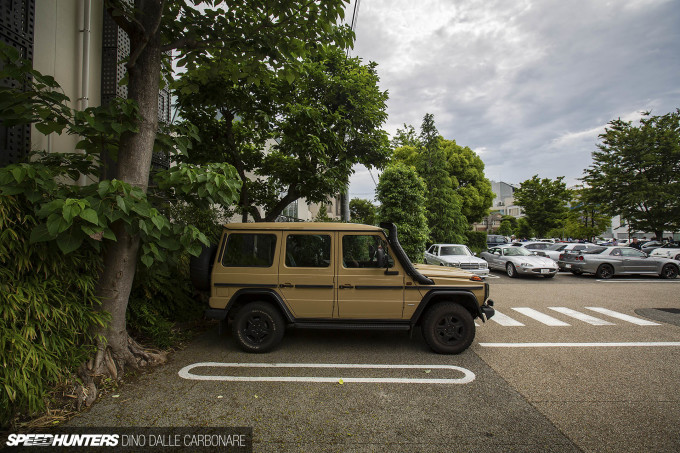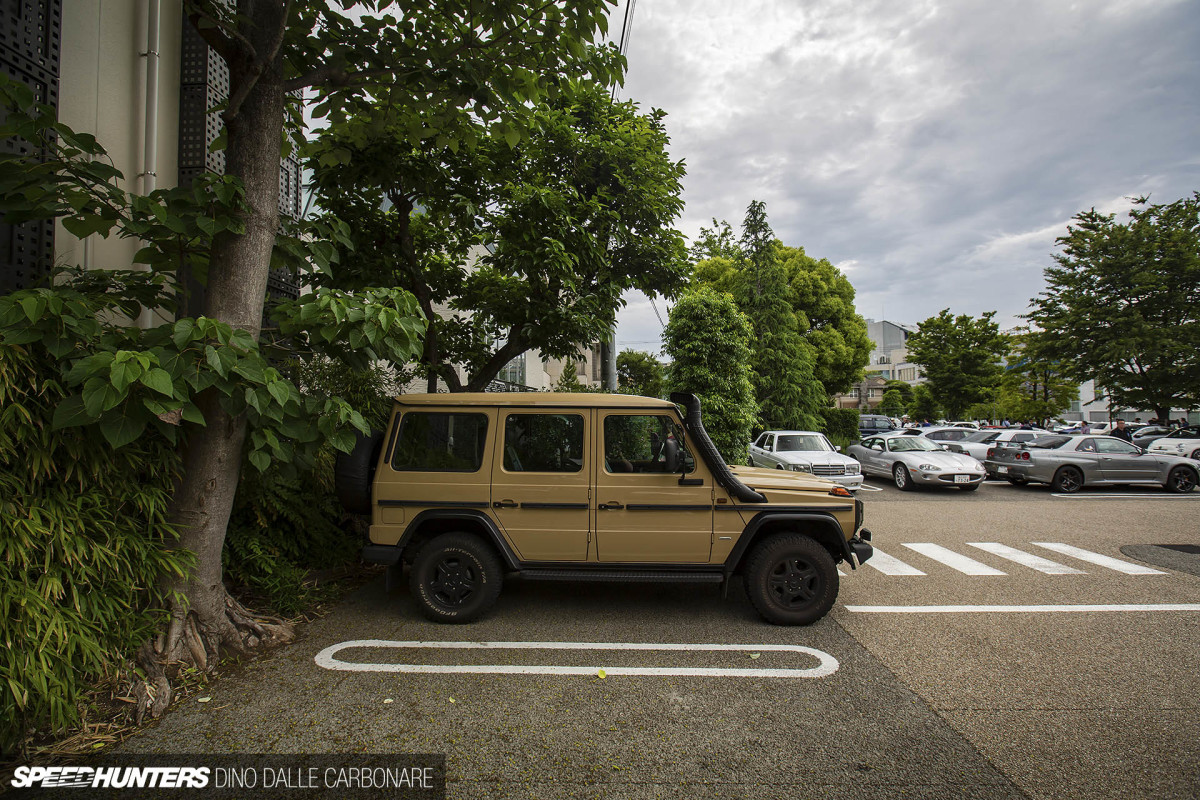 Another late arrival to the party was this G-Class. G-Wagon culture in Japan, and in particular Tokyo, is pretty crazy, and I think I need to explore it more as it's always intrigued me. The rainy season is about to hit Japan so you know you are safe with a snorkel.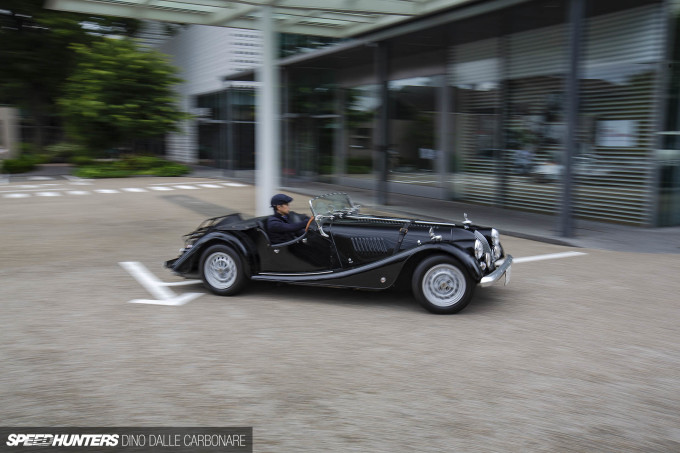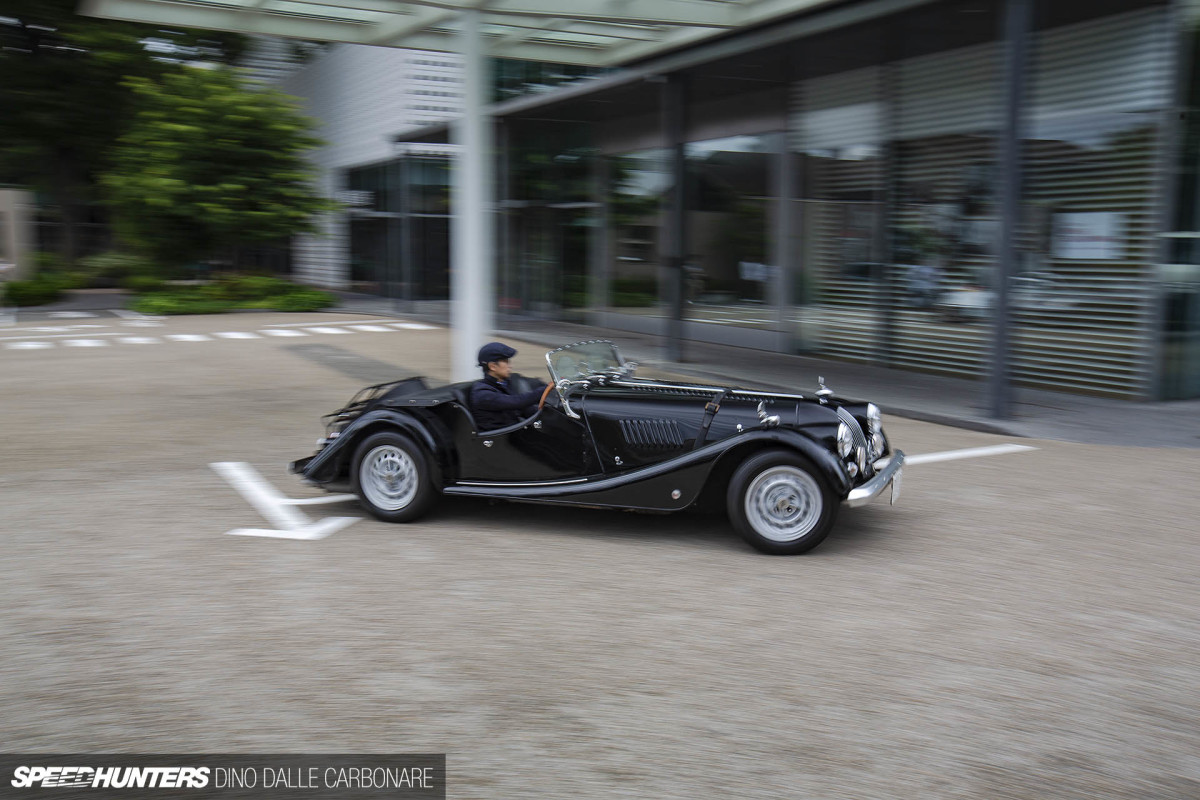 The best thing about getting up early and hitting up the Morning Cruise is that you get back home in time to have breakfast with the family, which is exactly what I did. Except that my return journey took twice the time. Damn you, Tokyo traffic!
Dino Dalle Carbonare
Instagram: speedhunters_dino
dino@speedhunters.com