I think the exact scenario that is Brett and Jessica Williams' life must have been the pinnacle of all the dreams the writers of Initial D ever had.
Judging by Itsuki's reaction any time he so much as saw a female, or a nice street car for that matter, I think his mind would actually explode if he A) had an S15, B) had a wife, with an S13 no less, and C) got to go drifting with her on the regular. Both Brett's S15 and Jessica's S13 are awesome cars in their own right too, and I had to single them out when I was at Pat's Acres Racing Complex (PARC) in the Pacific Northwest last month.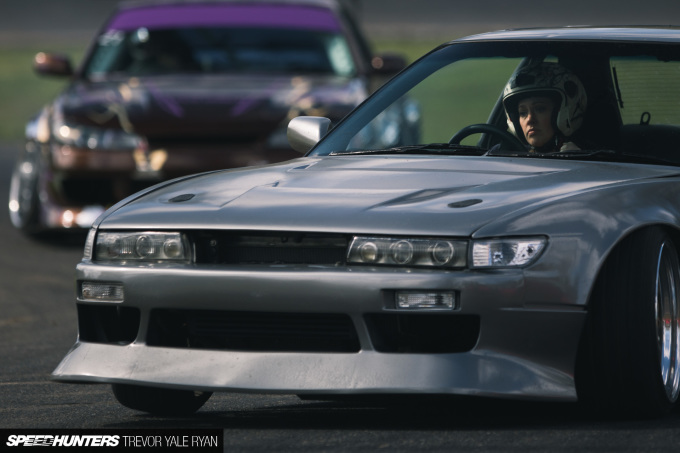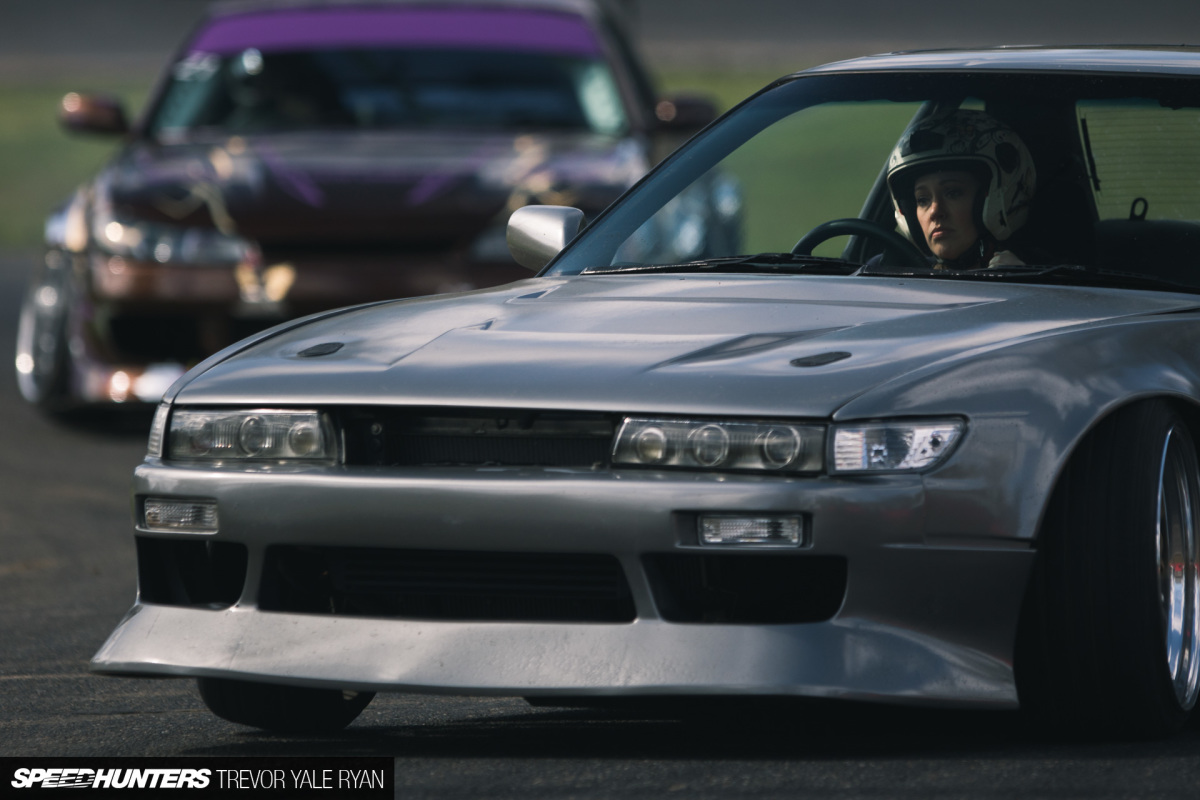 After all, good builds are about more than just a mod list. There's all the intangible things that go into any car that make it so much more than a transportation device to their owners. Being chased down on a tight road course by your significant other definitely seems about the best thing you could do to make you car even more special.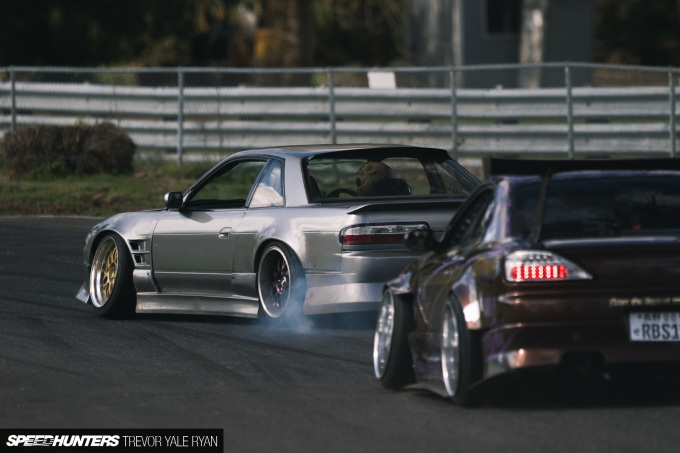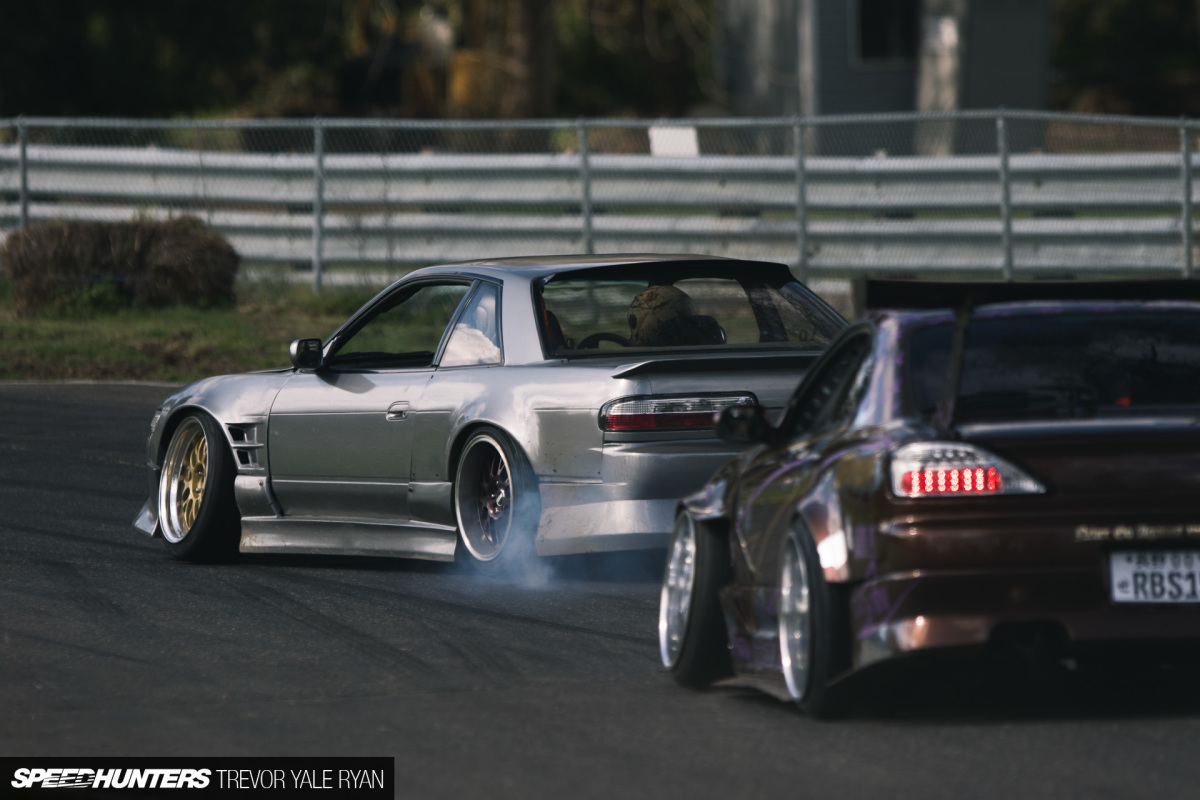 But of course, getting to this point didn't just happen magically. As I've said, both cars have had plenty of hours poured into them to arrive at the place they're in now.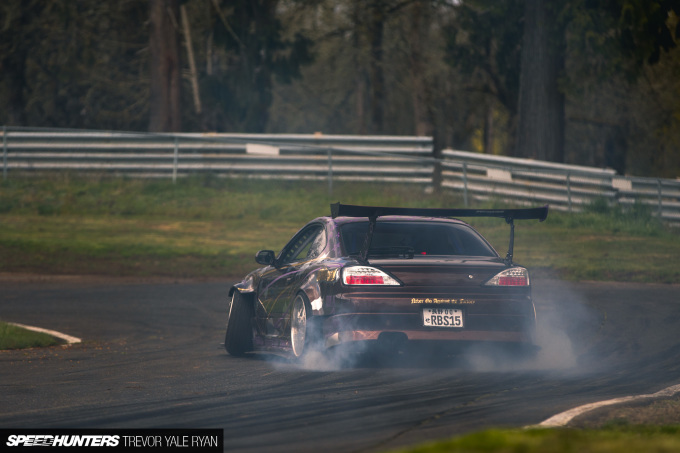 We'll look at Brett's S15 first. but if you're at all into grassroots drifting on the West Coast you've surely already seen at least a few photos of it here and there. Brett is one fourth of the Villains Drift team, but unfortunately half of the group wasn't able to make the trip out to PARC on this particular Monday. They're still busy paving Villains Sportsland as I type this and, with luck, the first event at the new road course will be underway soon.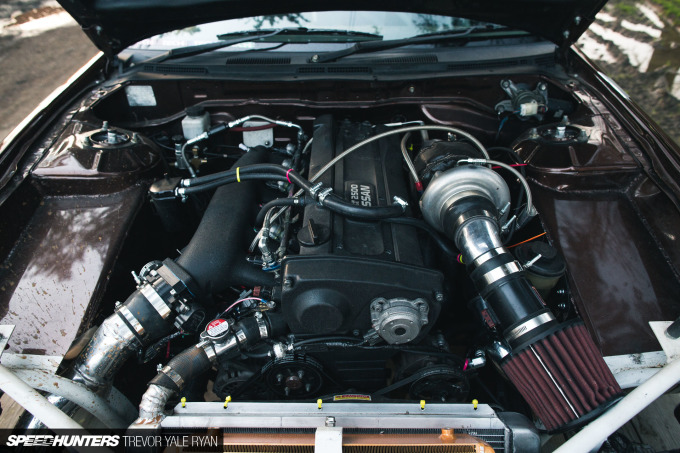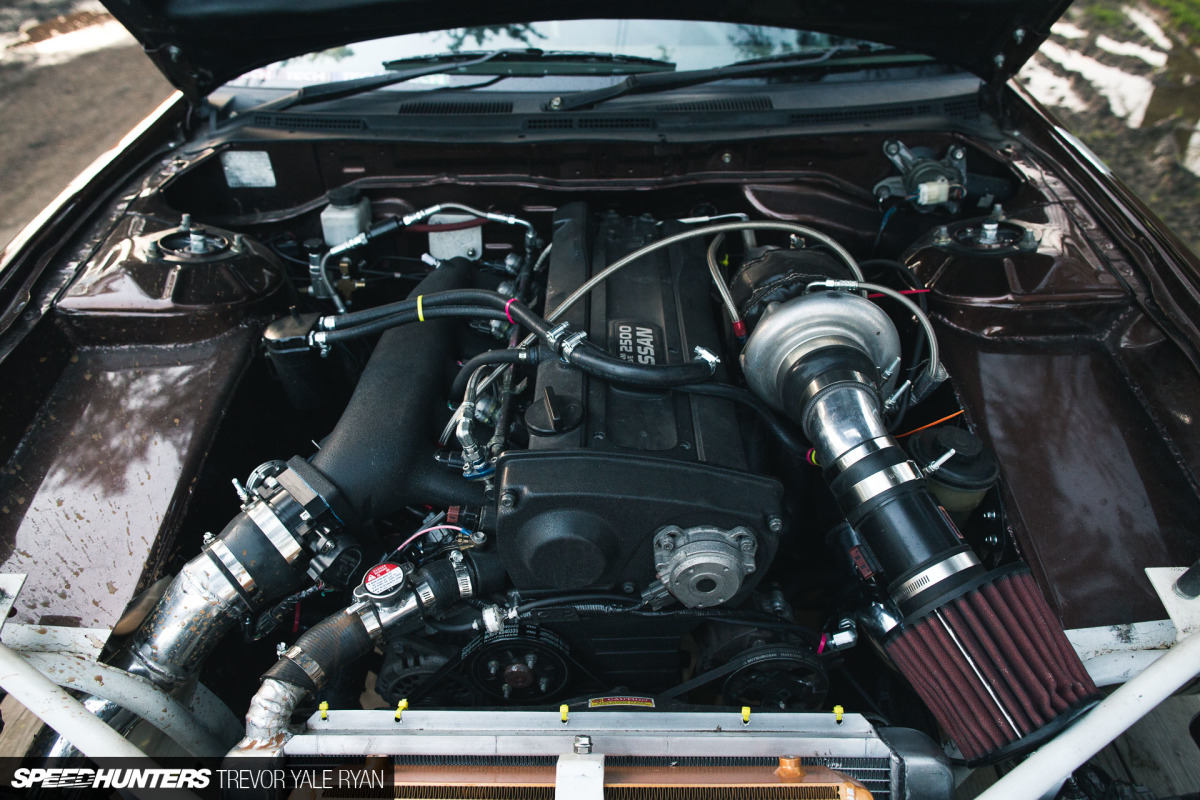 Back to the 1999 Nissan at hand, this was the first time Brett's had the car out with a fresh RB25 swap. The GT35 turbo wasn't quite as laggy as Brett expected it would be, but it's a setup that will undergo further refinement in the coming days. The chassis itself has been under the knife many times though, and Brett tells me the build itself wouldn't have been possible with his friends over at SVPerformance, VRwheels, Big Country Labs, Aerowolf, and TooTurnt.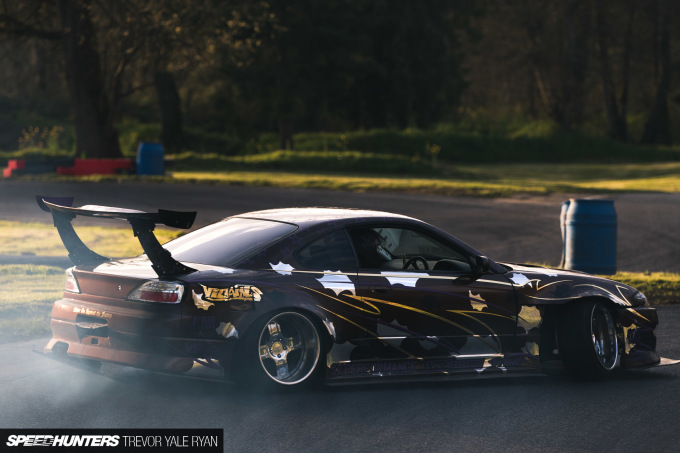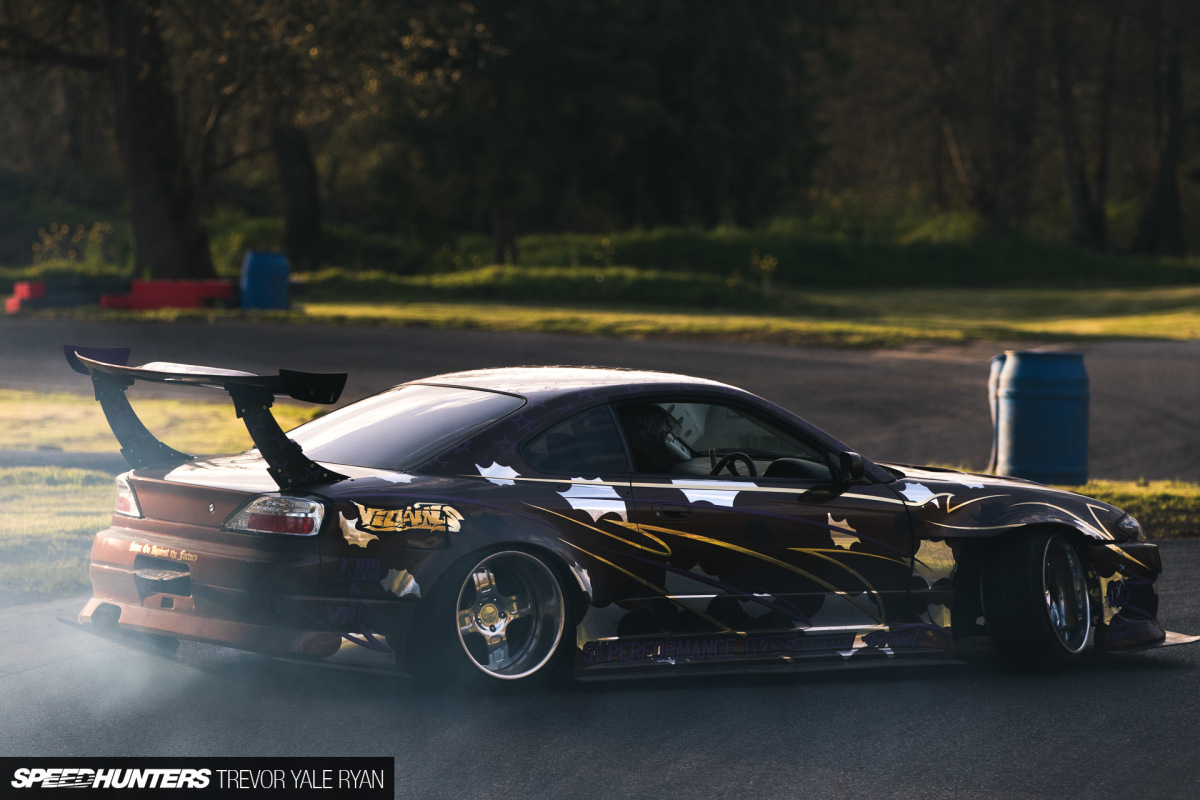 The power is delivered to the rear wheels via a Z33 differential and Brett seemed to be having a grand time putting it to use. The fenders you see on the car were modified by Paul at WiseConcepts, the same guy who massaged the ITEM-B FC bodywork, and the same guy who seems to have his hands on every decent build in the PNW.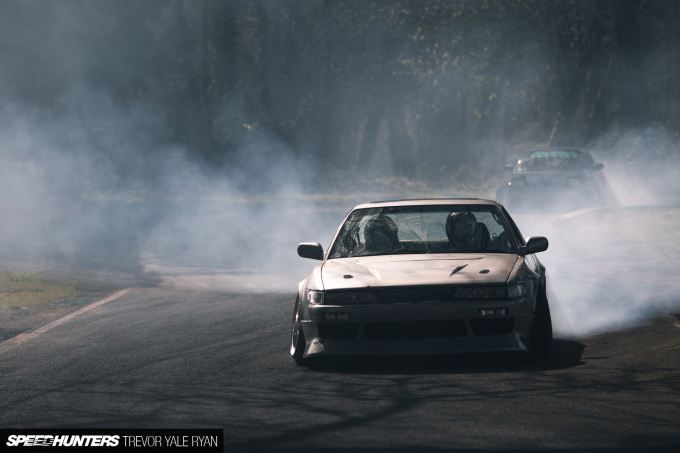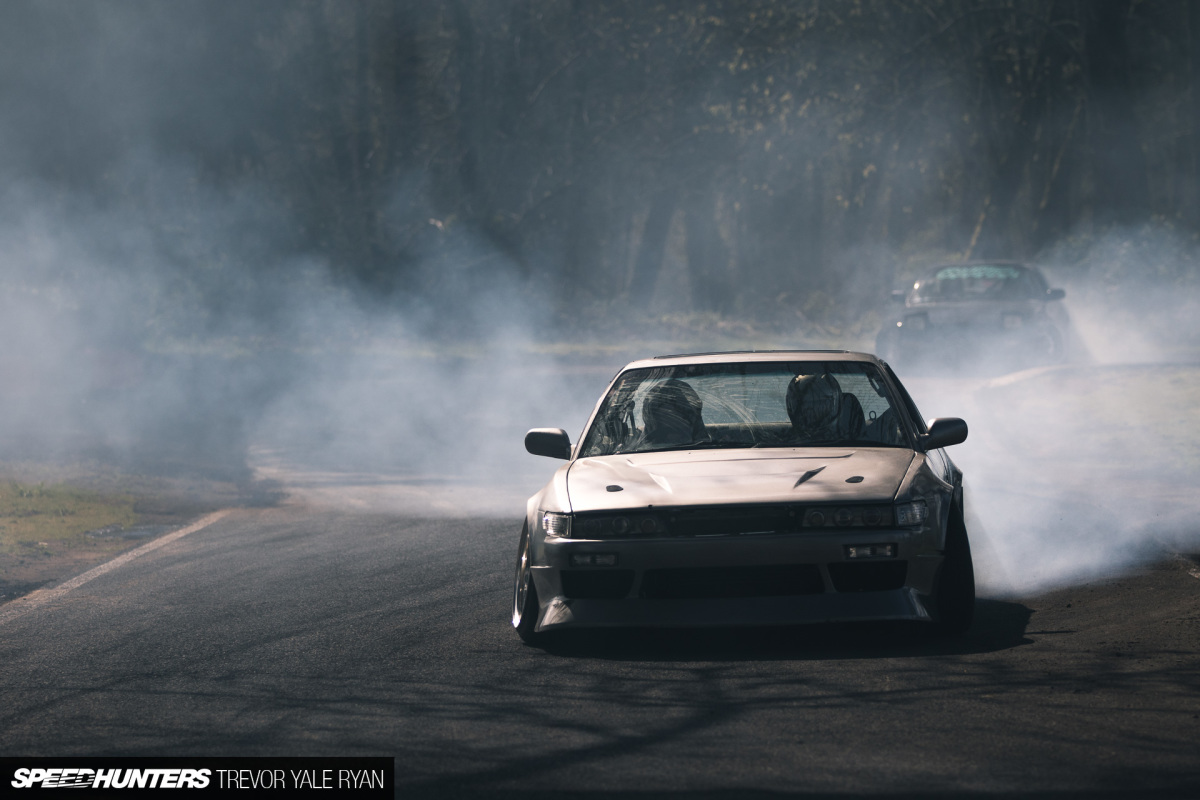 While Jessica's S13 chassis was also imported from Japan, compared to the S15 it's an entirely understated build. Rather than the over-the-top mentality that's applied to all the Villains' cars, Jessica has gone with a clean street-style approach.
A GT28 turbo fixed to a stock SR20 drivetrain has provided Jessica with plenty of smiles per gallon thus far, and it's a simple, reliable setup that can promise many more good days of drifting in the future.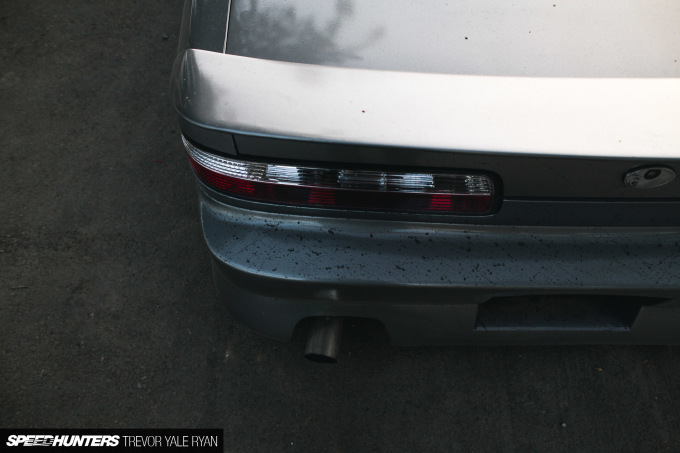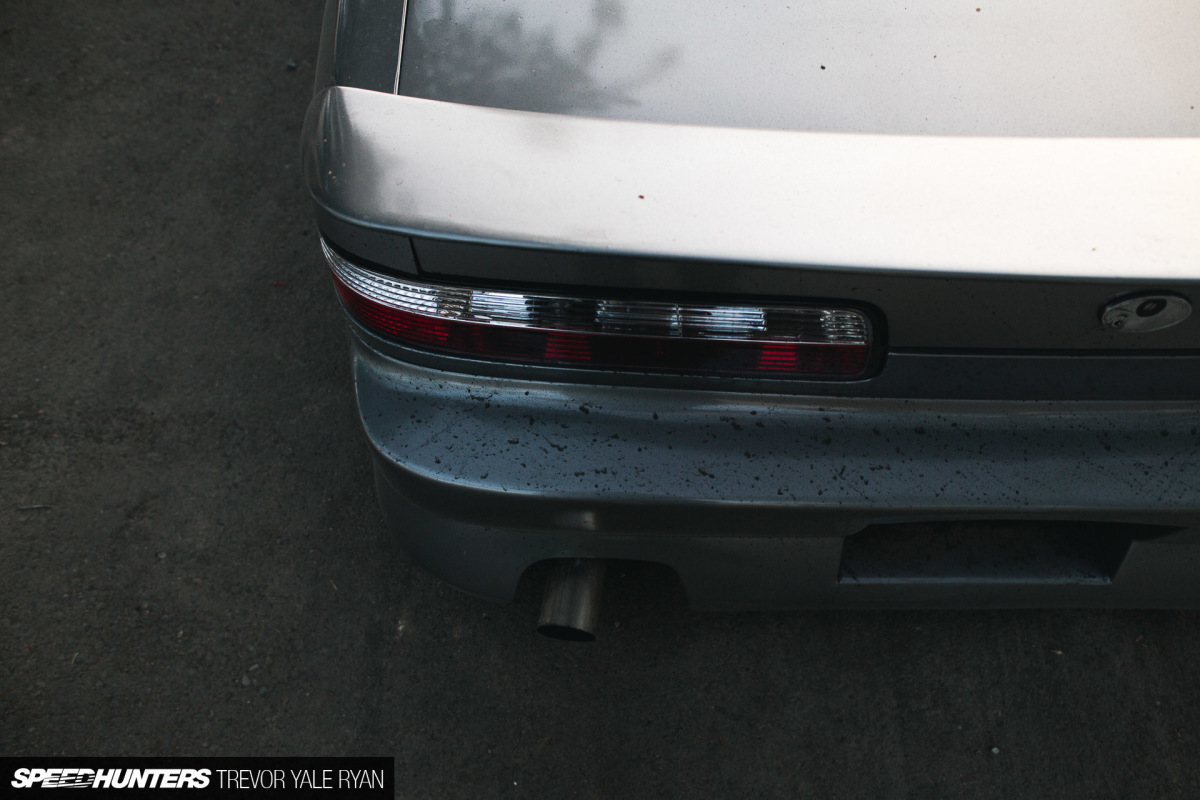 The result of a BNStyle kit by KBD coupled with an Origin Type3 wide-body and D-Max aero out back is a car that just looks good and wants to be pushed.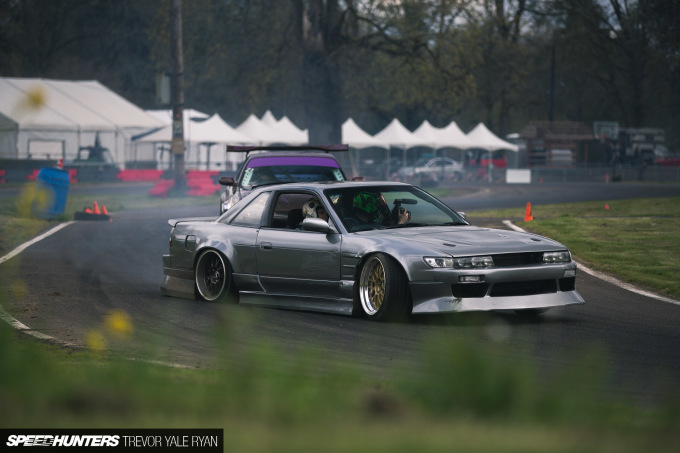 And what better way to push it than with your favorite person.
Trevor Yale Ryan
Instagram: tyrphoto
TYRphoto.com