Introducing English Racing
If my initial coverage from Motovicity's Never Lift Half Mile weekend was any indication, there were lots and lots (and lots) of awesome cars out at the airstrip. Far too many to cover in one story, so here we are.
Can I just start by simply saying that parachutes on cars are very cool. It's the sort of thing that would be absolutely ridiculous in any other scenario (please don't start putting parachutes on road cars), but at a half mile event they're right at home. With the relatively short braking zone at the Coalinga airstrip, they're an absolute necessity in the cars eclipsing the 200mph mark.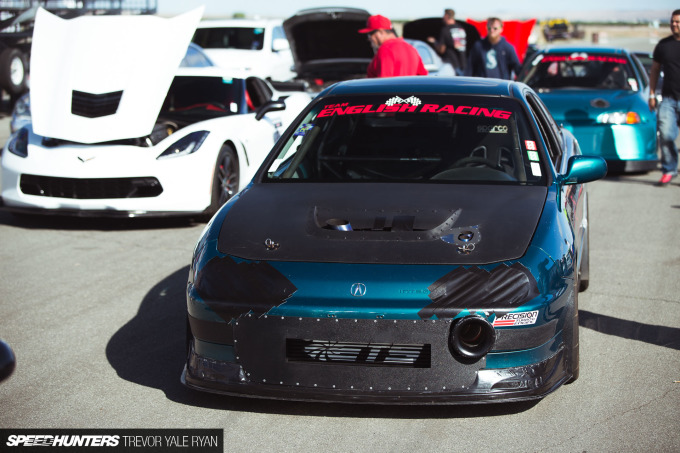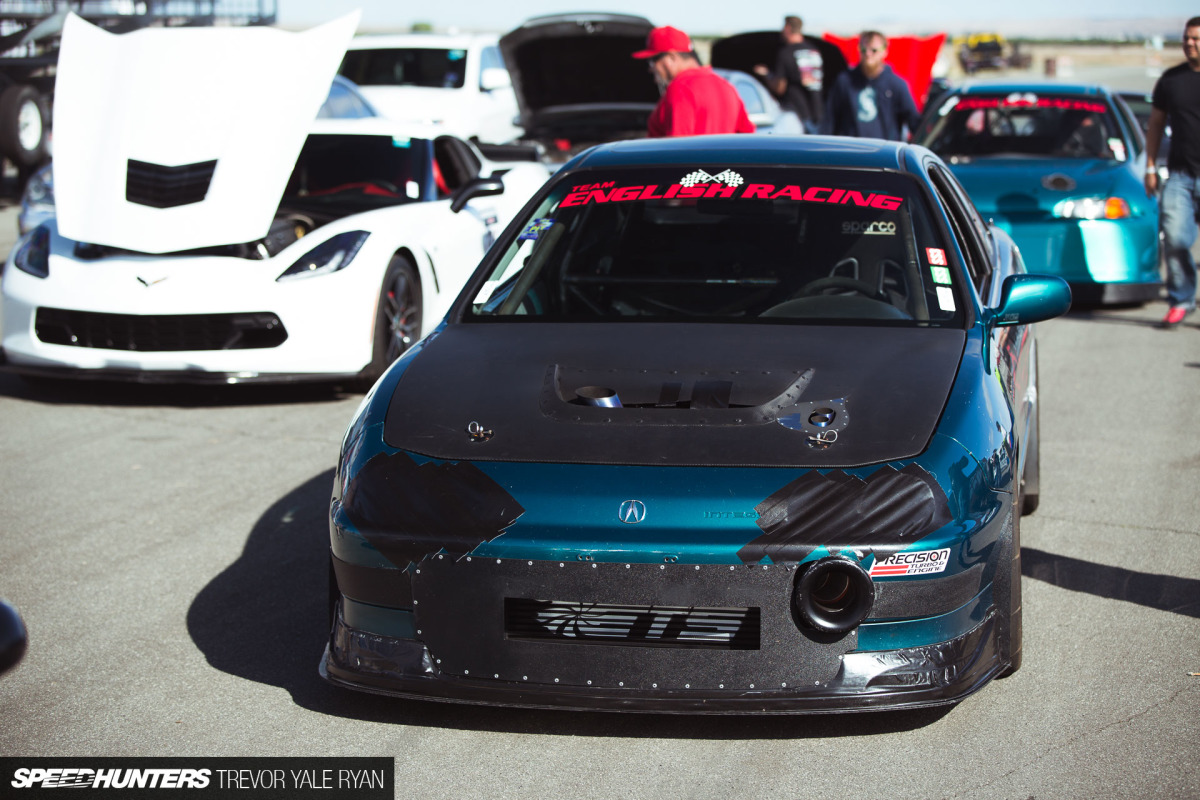 As I've already let on, one such car was Myles Kerr's 1994 Integra which hit 207.47mph (333.89km/h) in the last run of the day against his English Racing comrade Aaron Oneal.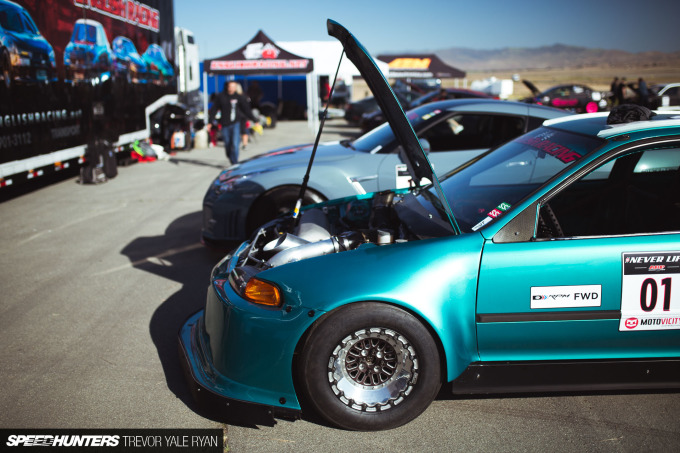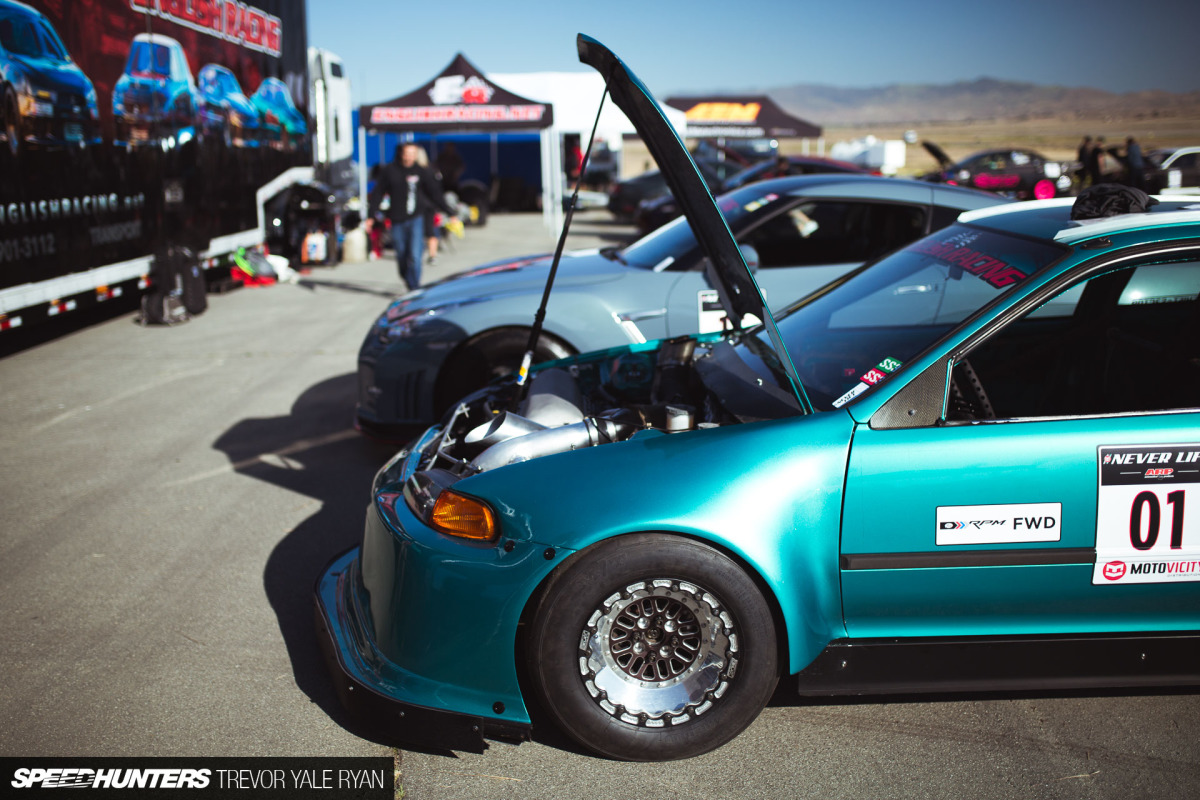 Aaron's Civic is also a wild one to look at.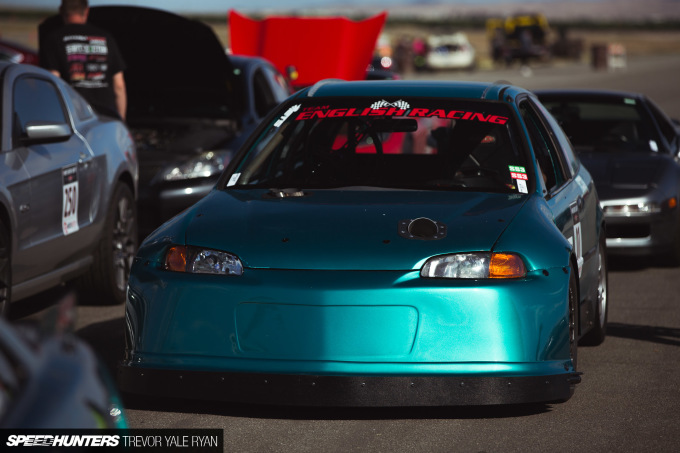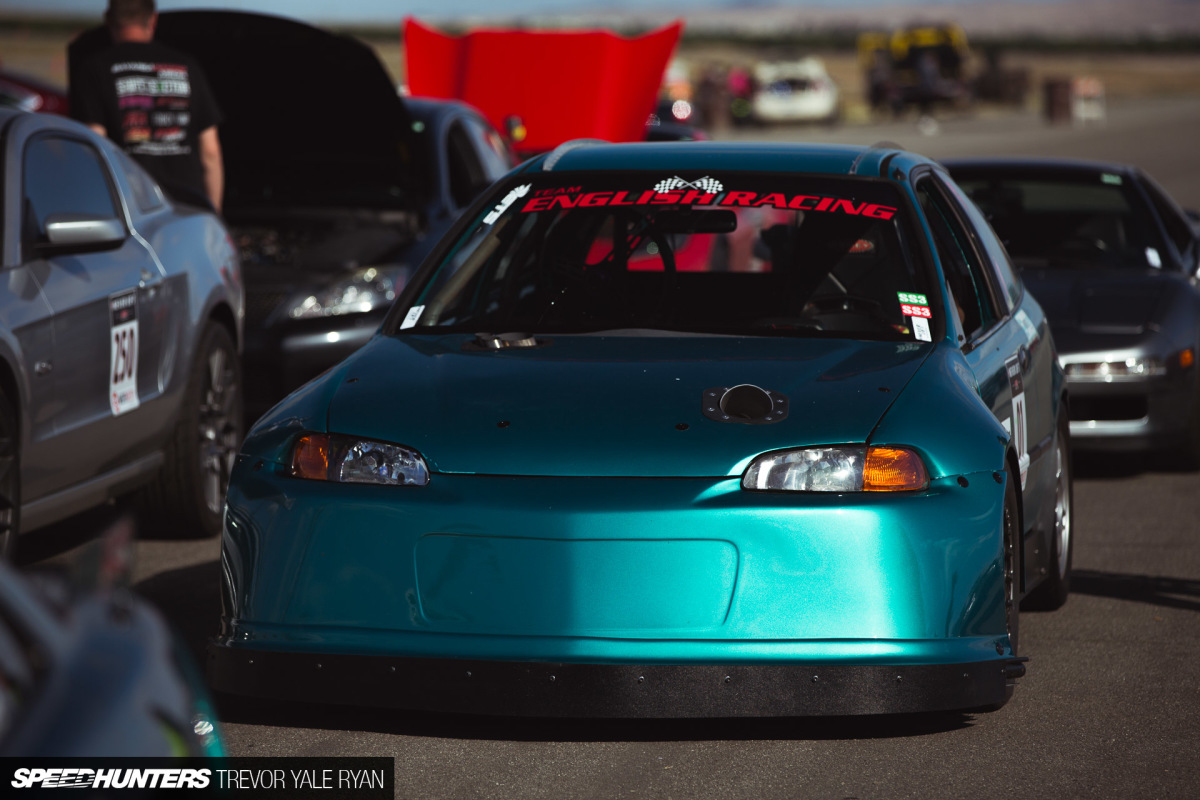 It's really quite clear that Aaron means the business, and while the Civic is powered by six cylinders rather than four, the fact that 3.5-liters are capable of 195.14mph (314.04km/h) is mind-blowing. This was before cracking the heavily modified intake that's actually for a Chevy LS motor, so I have heavy suspicions that Aaron will hit 200mph on his next outing.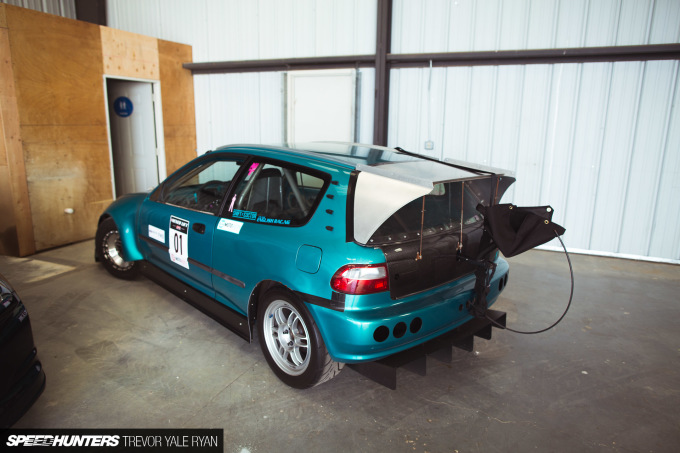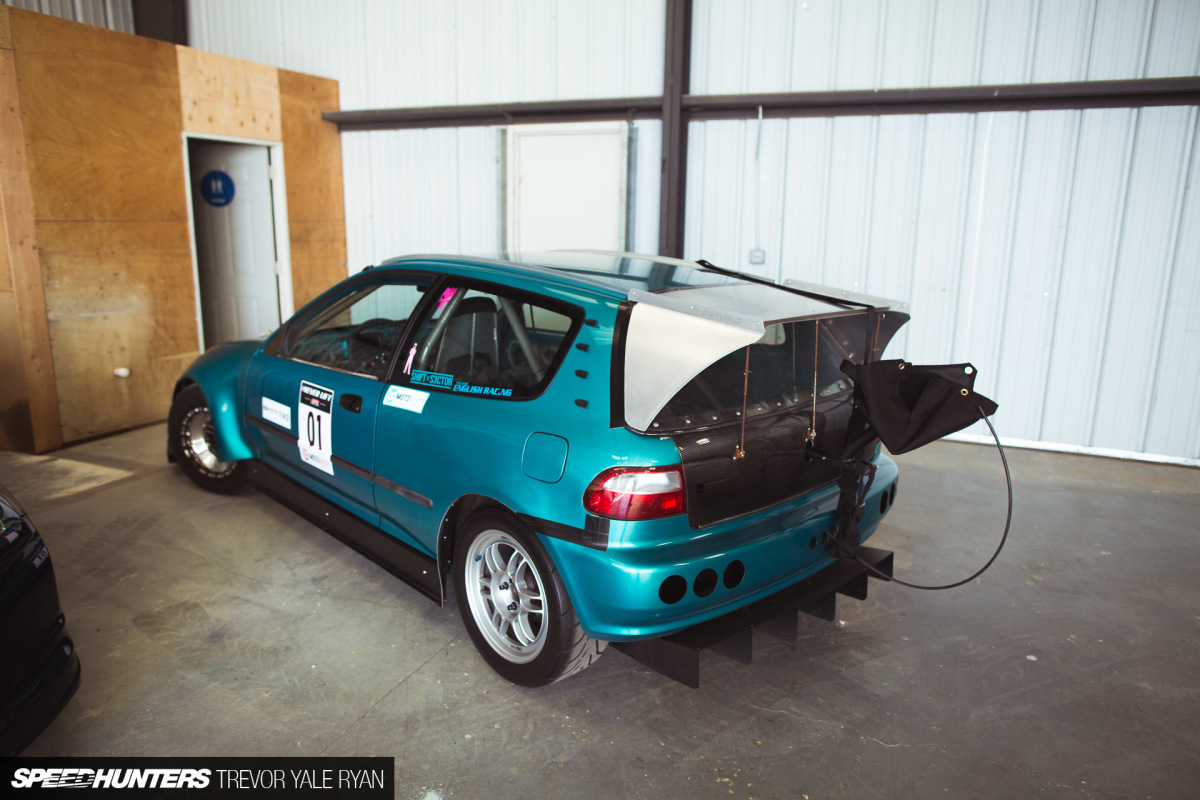 In addition to the insane functionality the Honda is capable of, it really looks quite nice in my opinion. I'd much prefer to see builds like this at car shows rather than a lot of what tends to show up, but that's just me.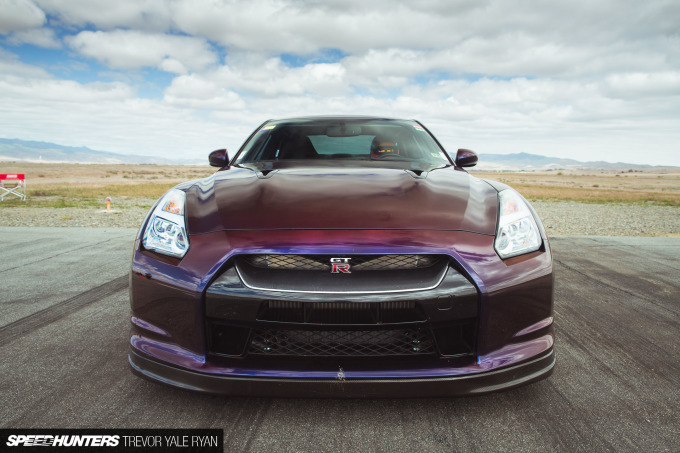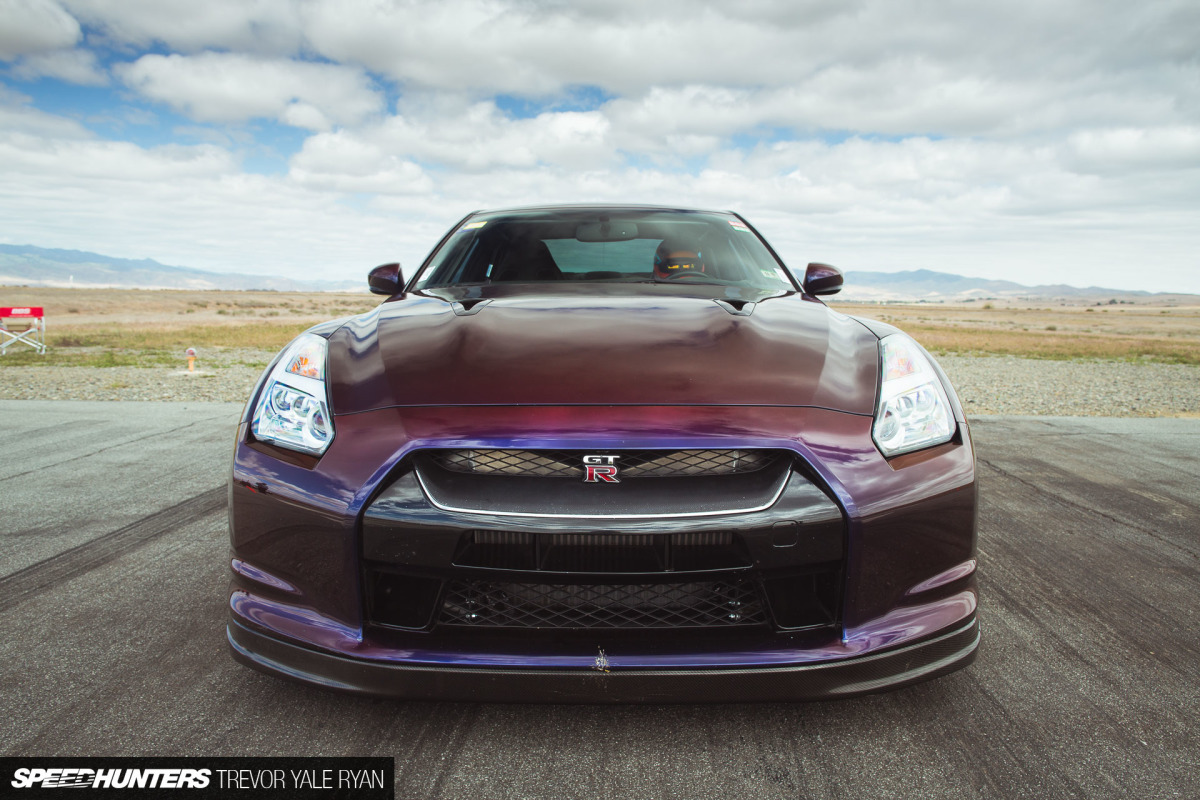 The same goes for the R35 that Remy Rudeen piloted to 205.67mph (330.00km/h) on Sunday. This is yet another car from the English Racing crew that took home a trophy over the weekend.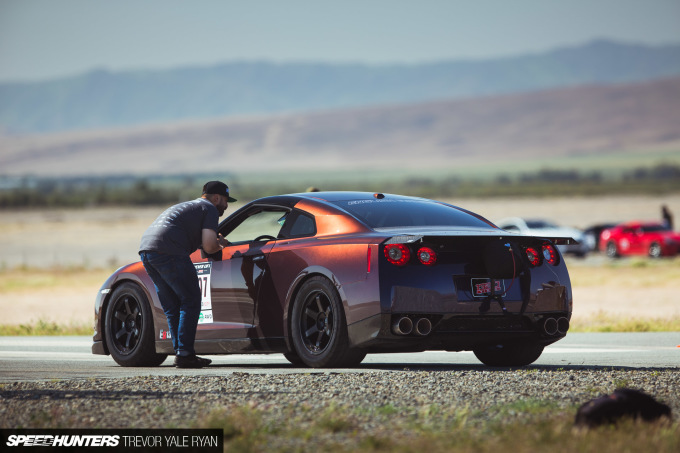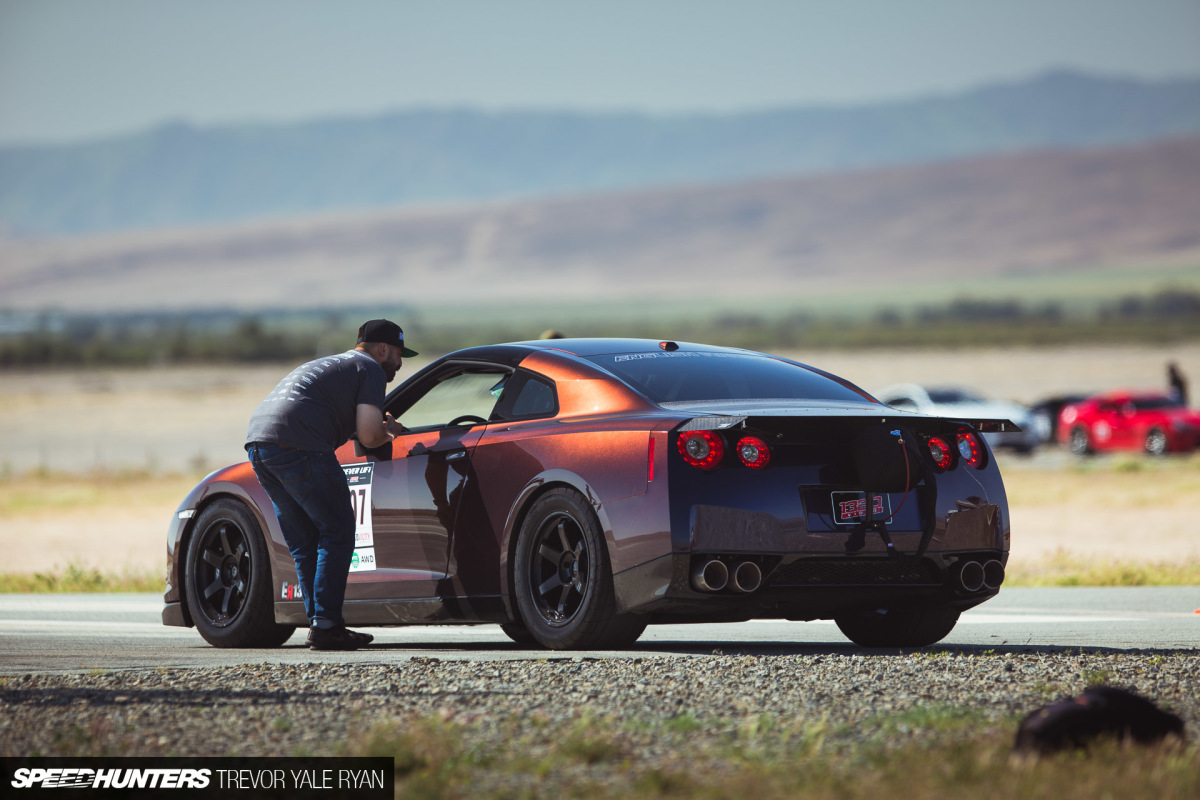 I just love the fact that these GT-Rs can be so incredibly fast while still appearing rather understated. With the subtle but meaty wheel and tire combo contrasting the chameleon paint job, it's undoubtedly a rad setup.
JDM Speed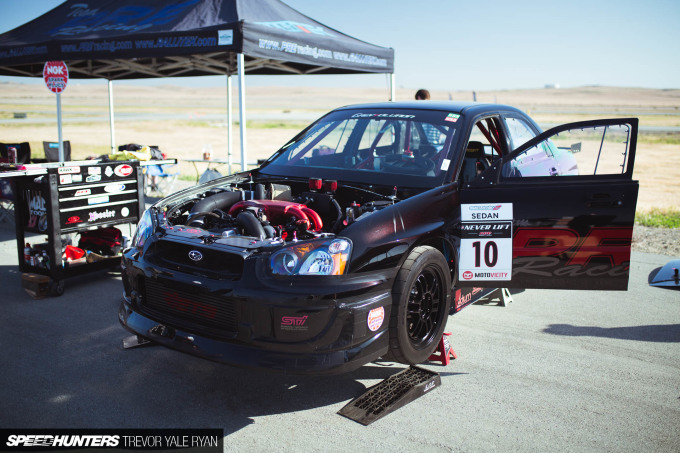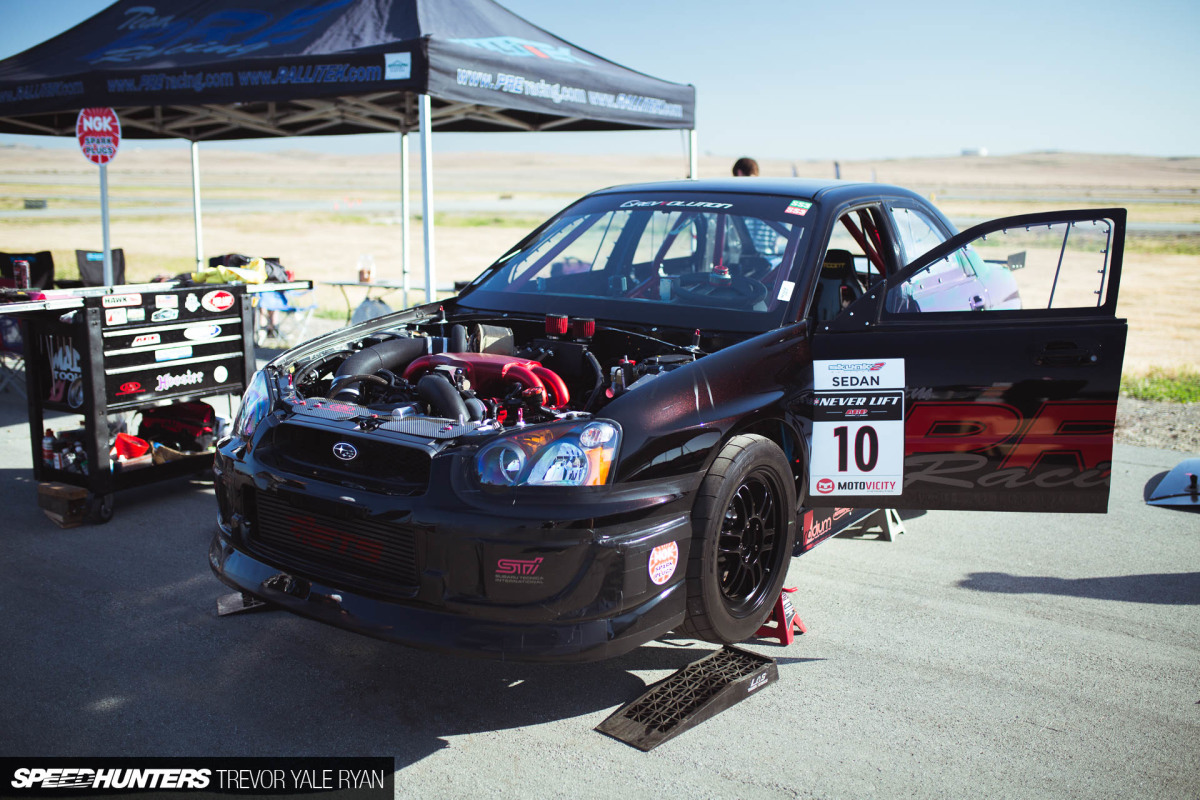 Another car that caught my eye off the track was the wicked fast PRE Racing Subaru Impreza STI. Capable of 191.8mph (308.6km/h) in the half mile last weekend, it's also a car that I foresee hitting that 200 marker before long.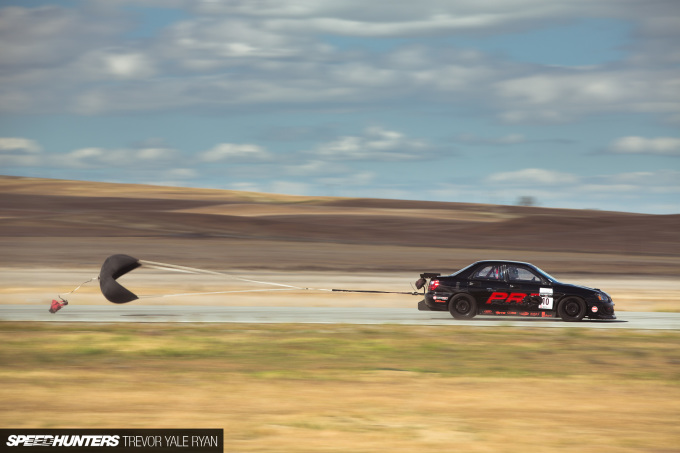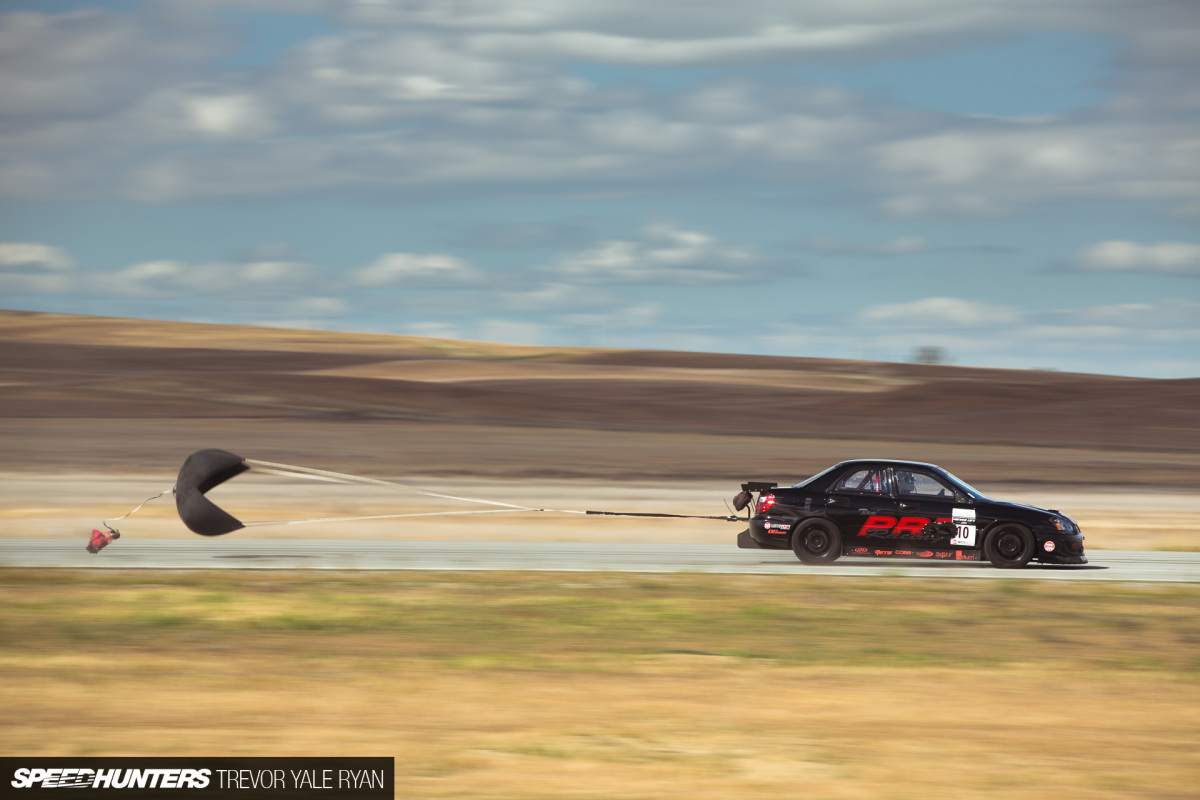 Like most of the fastest cars from the weekend, the STI doesn't look as insane as it actually is, although with the 'chute on the back you know it's no slouch.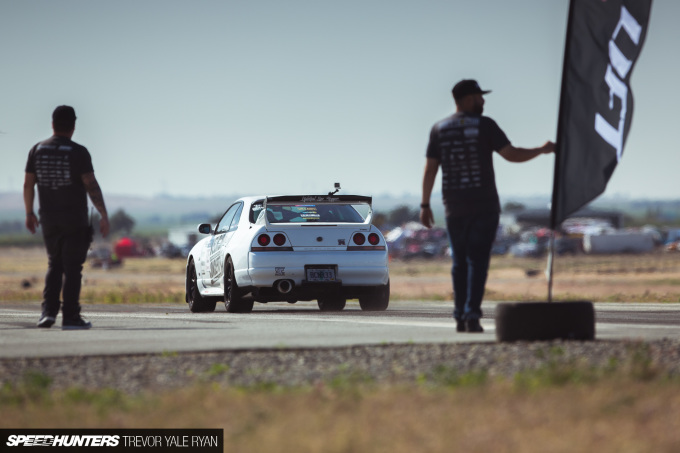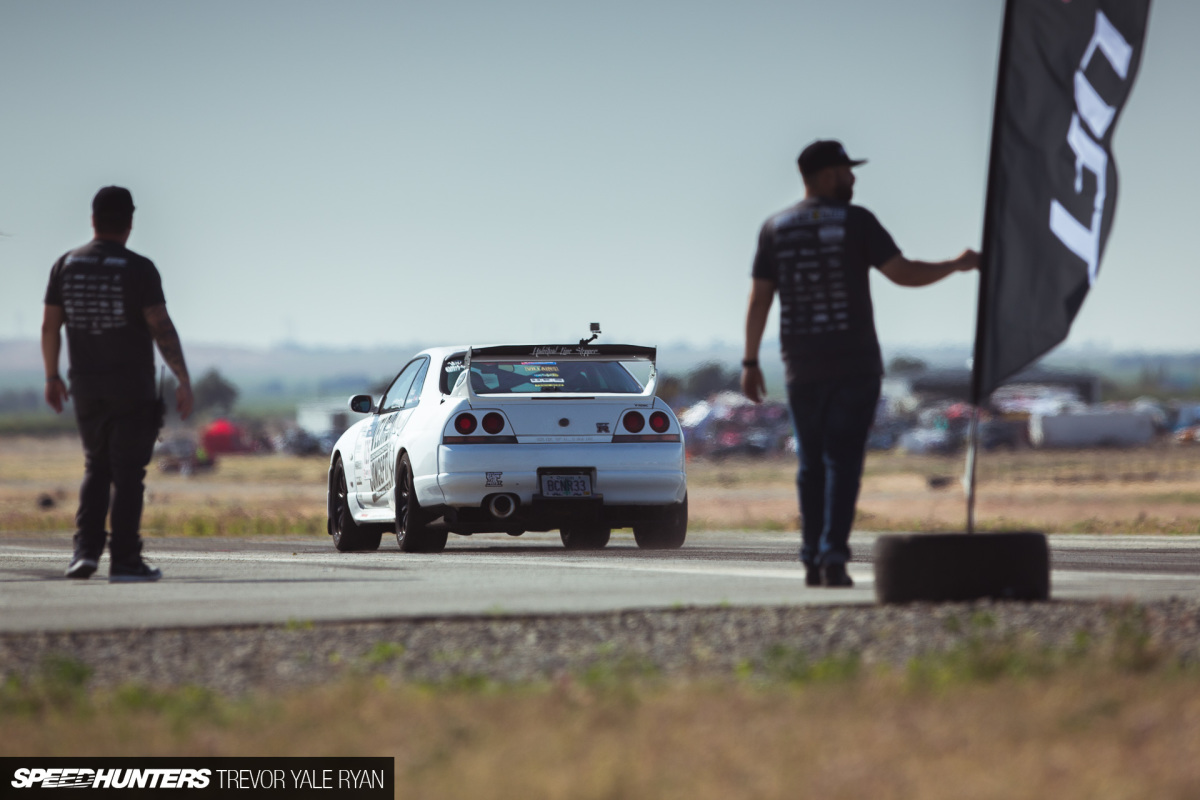 Another favorite had the be the Levelride Concepts R33, which was the only example of this chassis I found at the Never Lift event. It's a street-registered car that Thomas Dourgarian has owned for over a decade, a fact that makes it even more special to see making runs down the airstrip.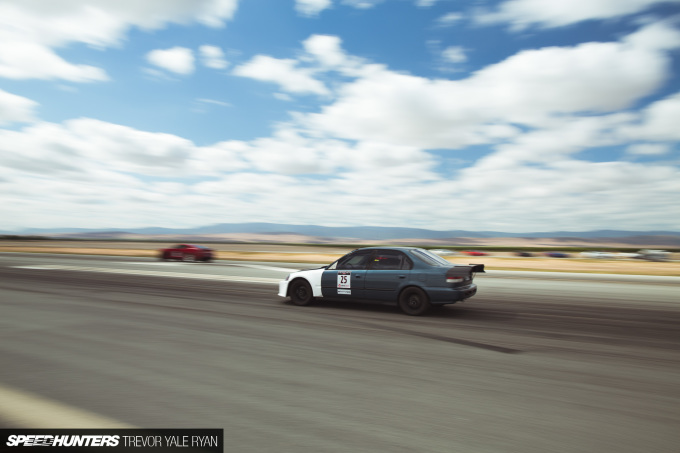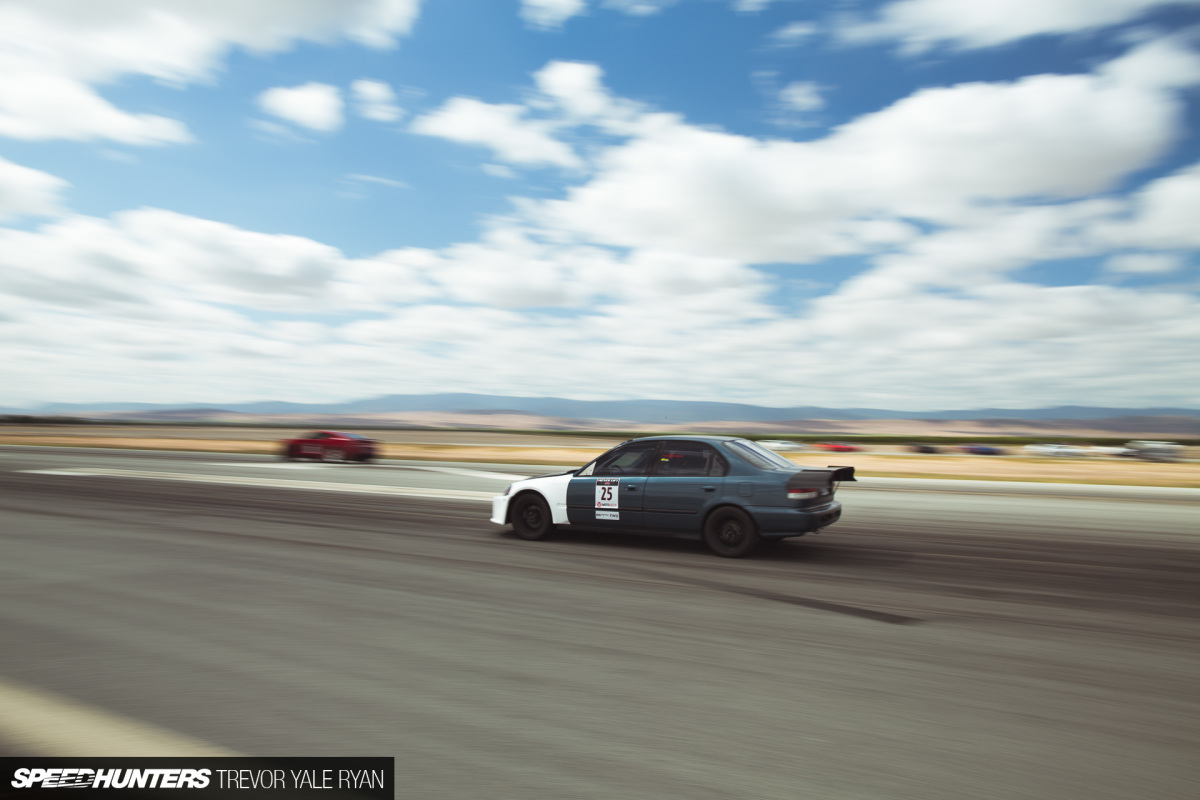 Everything from super-rare to downright ordinary seemed to be out last weekend. Would you believe me if I told you that Charles Sager's '96 Civic passed the 180mph (290km/h) mark? Take off the aero in the rear and you have a proper sleeper…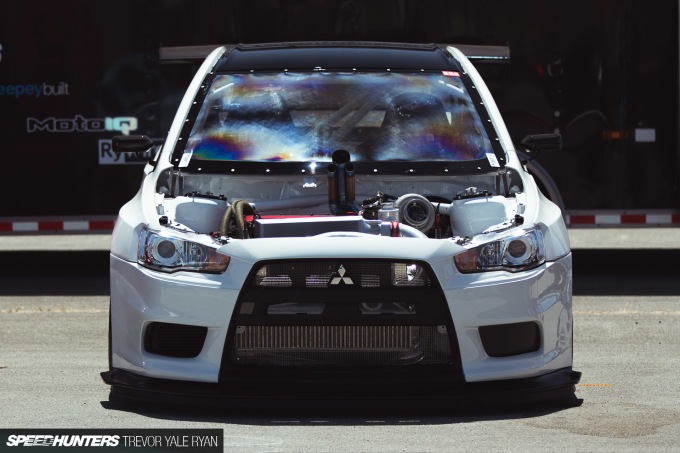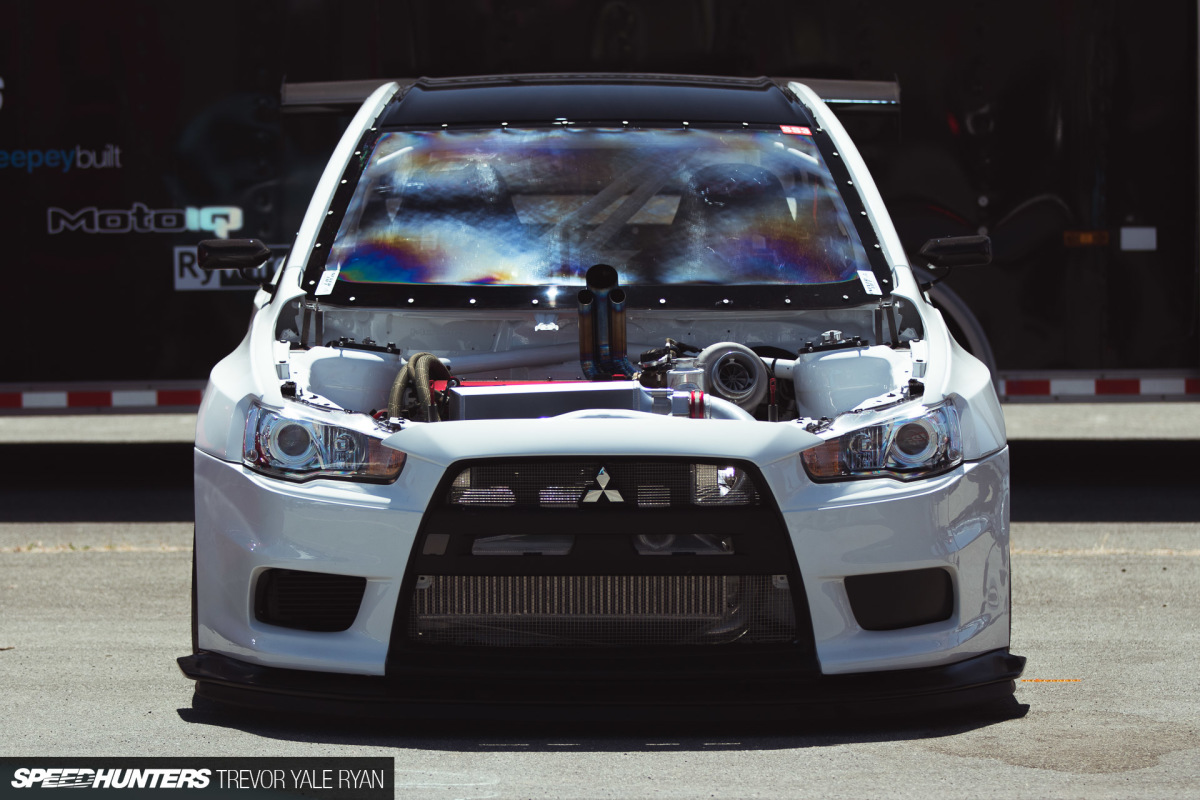 One Japanese car that I've already mentioned was unable to unleash its full potential on the course was CSF's Evo X, but it looked as comfortable in the paddock here as it did on the SEMA Show floor only months earlier.
Ze Germans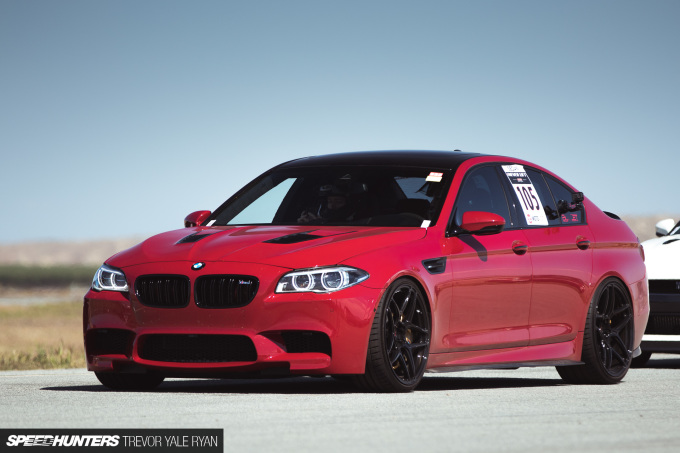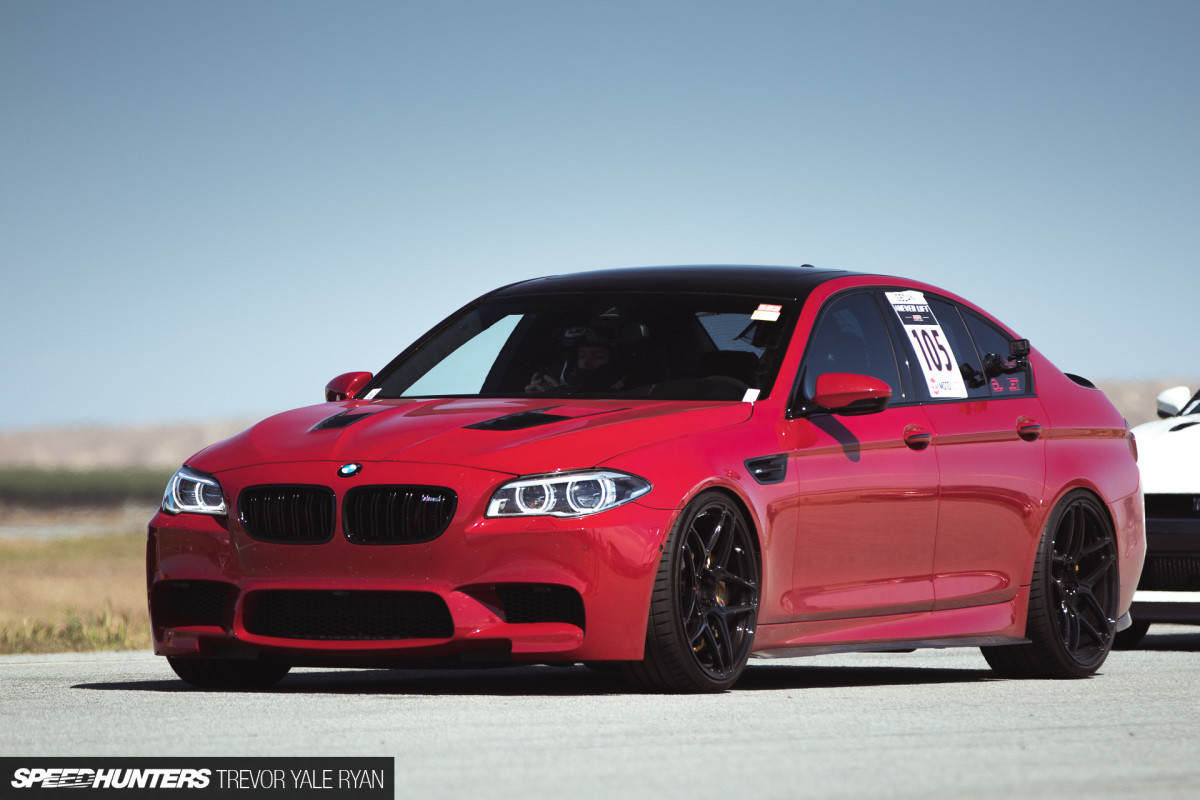 Luckily, the trip wasn't a loss as for the CSF group as far as speed is concerned.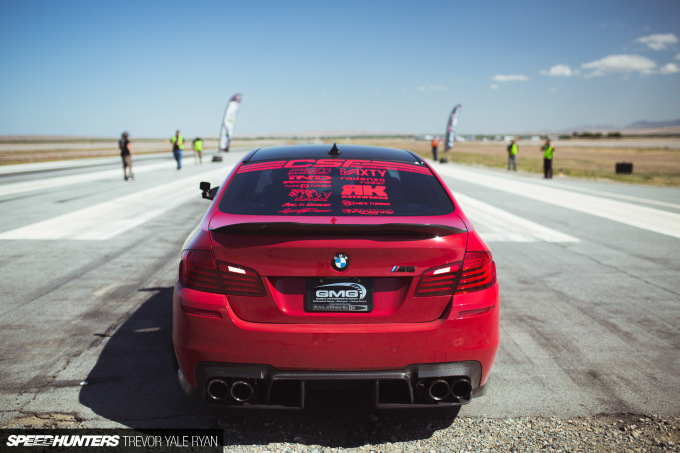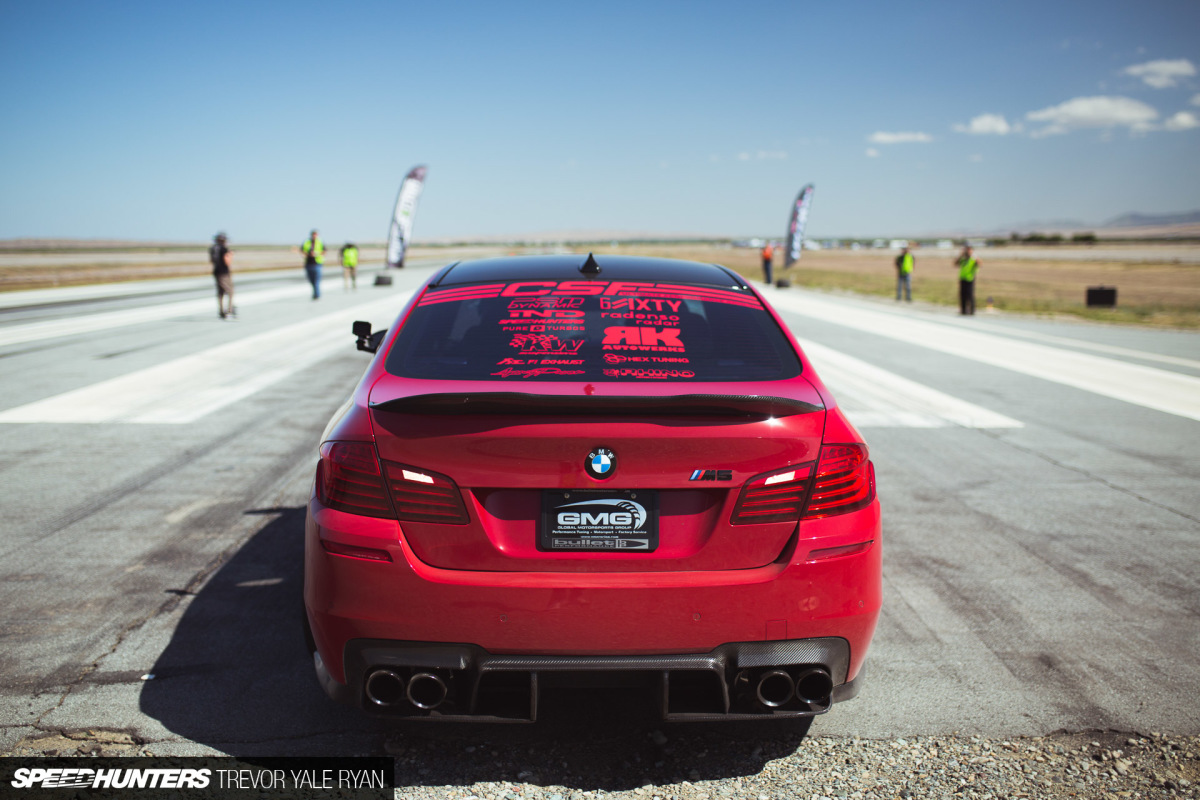 CSF's Ravi Dolwani and his M5 sedan were able to make plenty of passes down the runway in Coalinga where 150mph (241km/h) was achieved.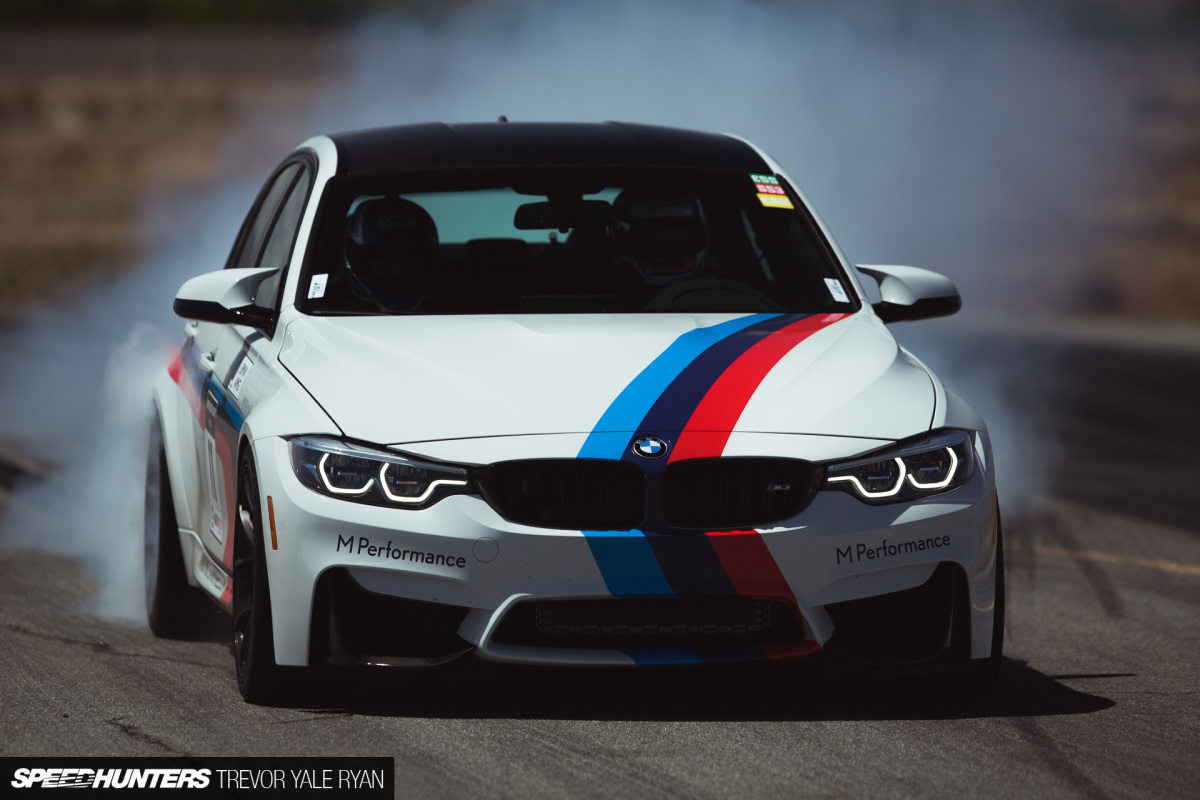 Another BMW that really caught my eye was the M Performance F80. Surprisingly, this car was laying down the biggest burnouts of the day.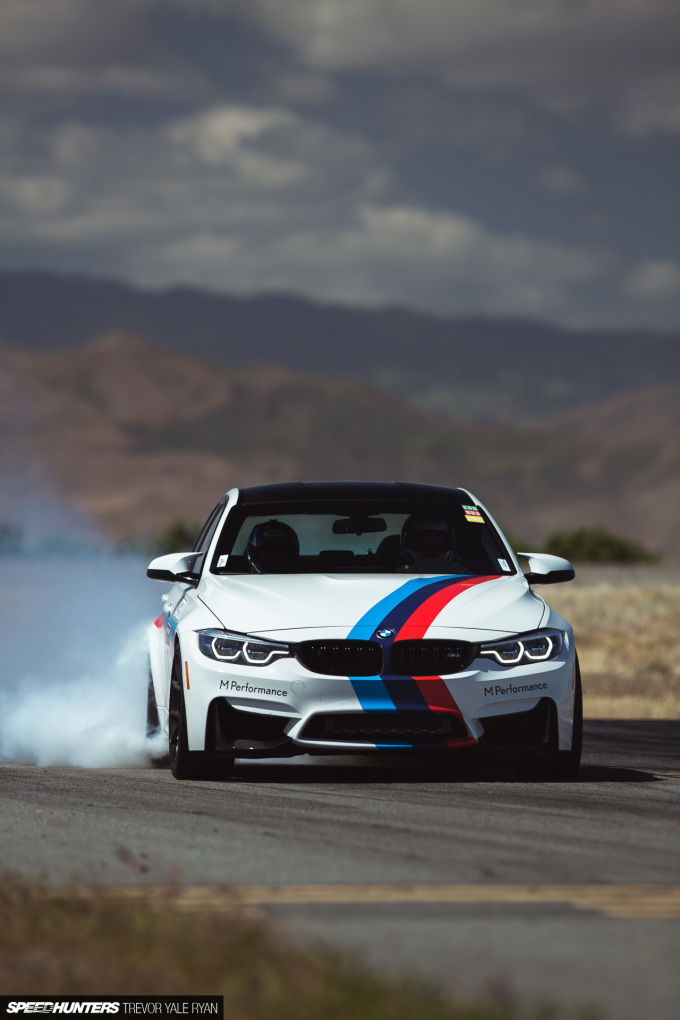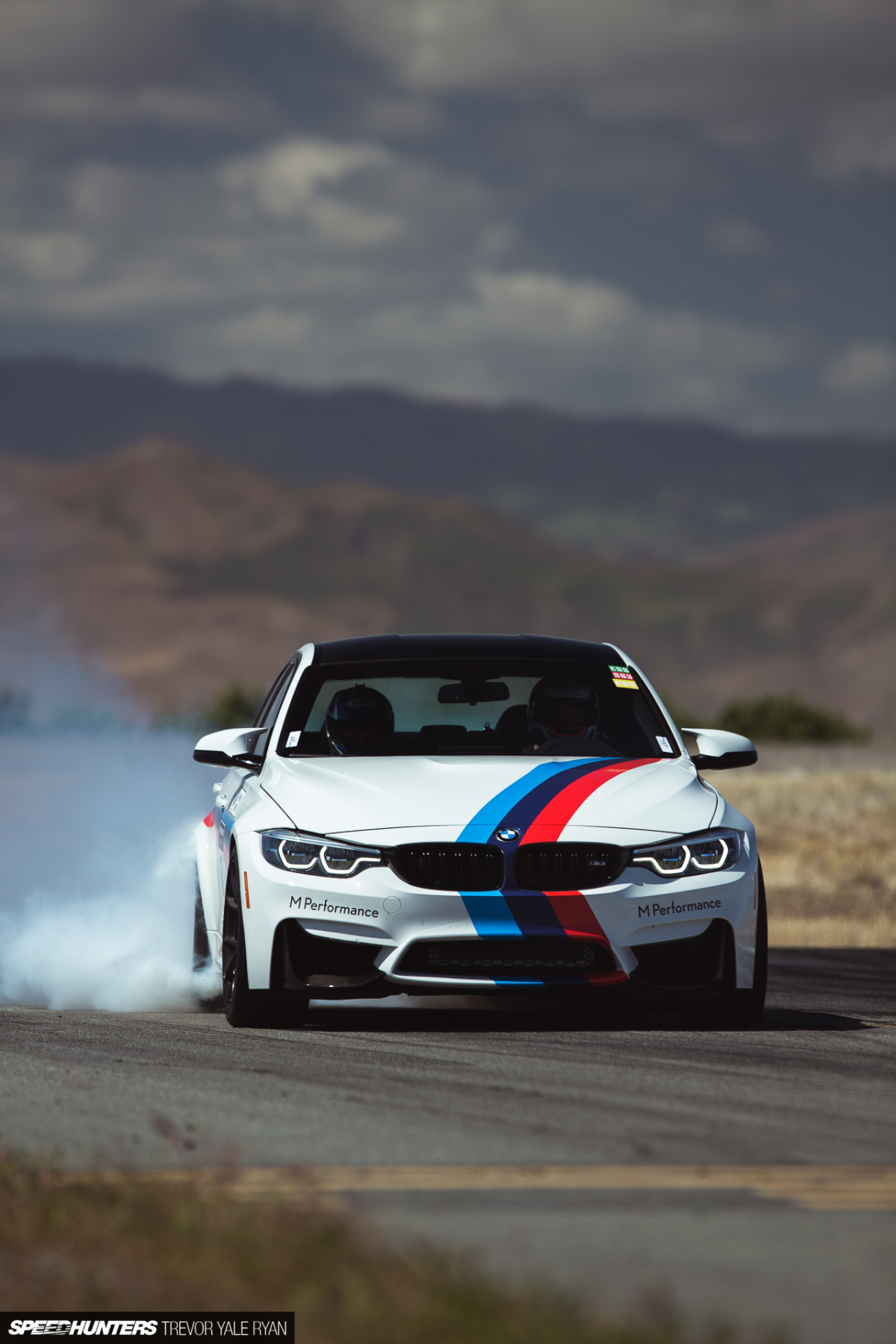 If I could only shoot one thing for the rest of my life it would have to be white cars doing burnouts.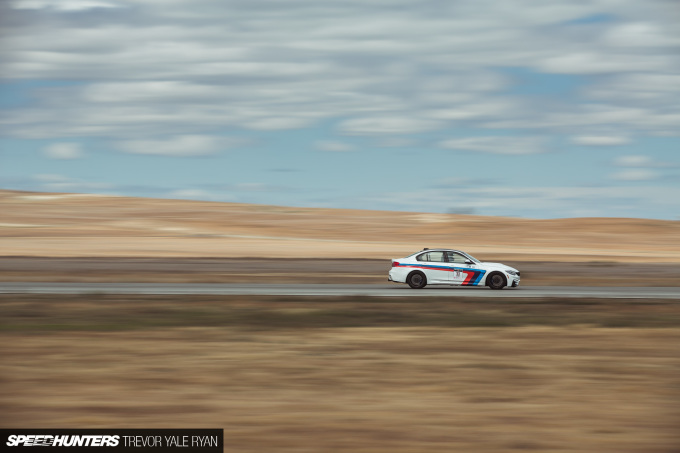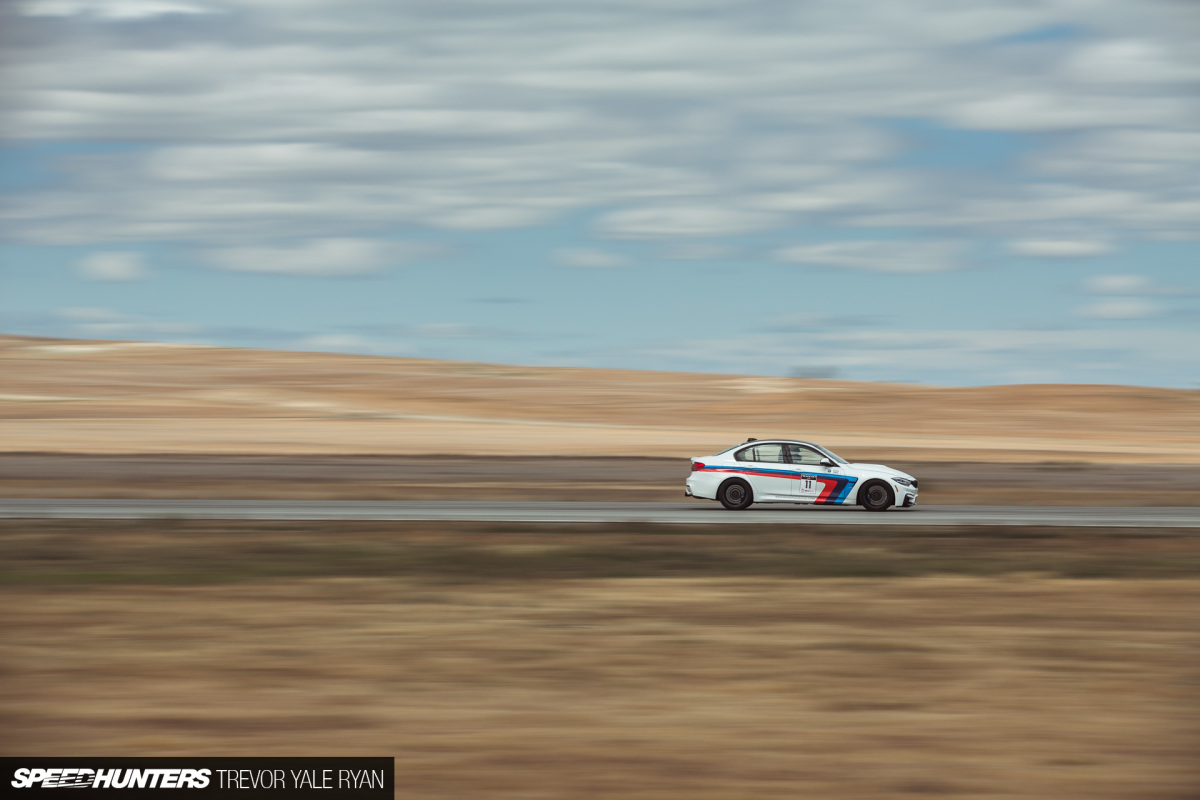 The classic M-stripe colors are a stunning throwback to the old 3.0CSL 'Batmobile' from the '70s and look surprisingly at home on the late-model BMW.
My next favorite German car had to be Taylor Knight's 2016 E63 estate. What sort of mad man is it who goes 166mph (267km/h) in one of these?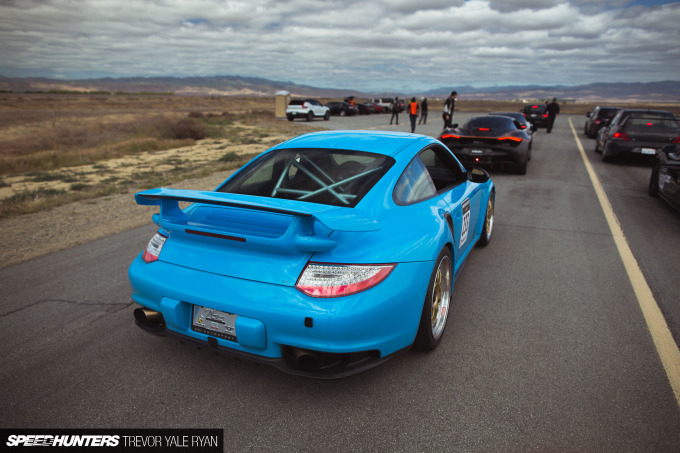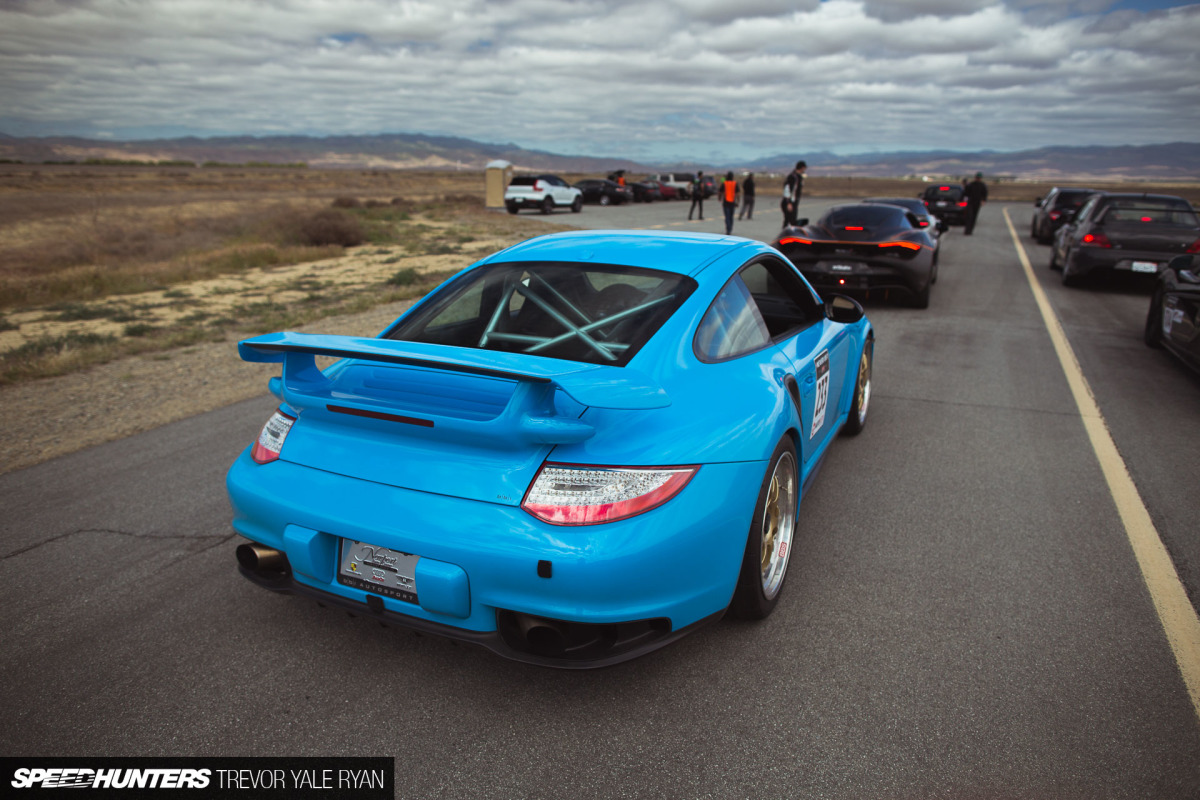 Going 10mph faster at the Never Lift Half Mile was Jeff Dapra in his stunning 991. Even looking at the cars from one country alone there was a great mix of what showed up.
American Influence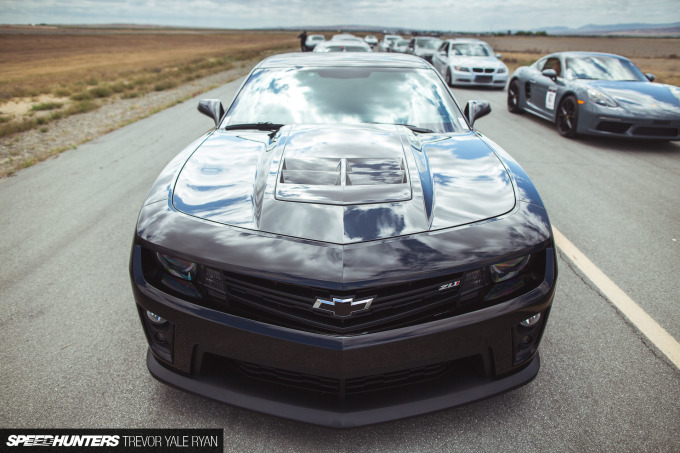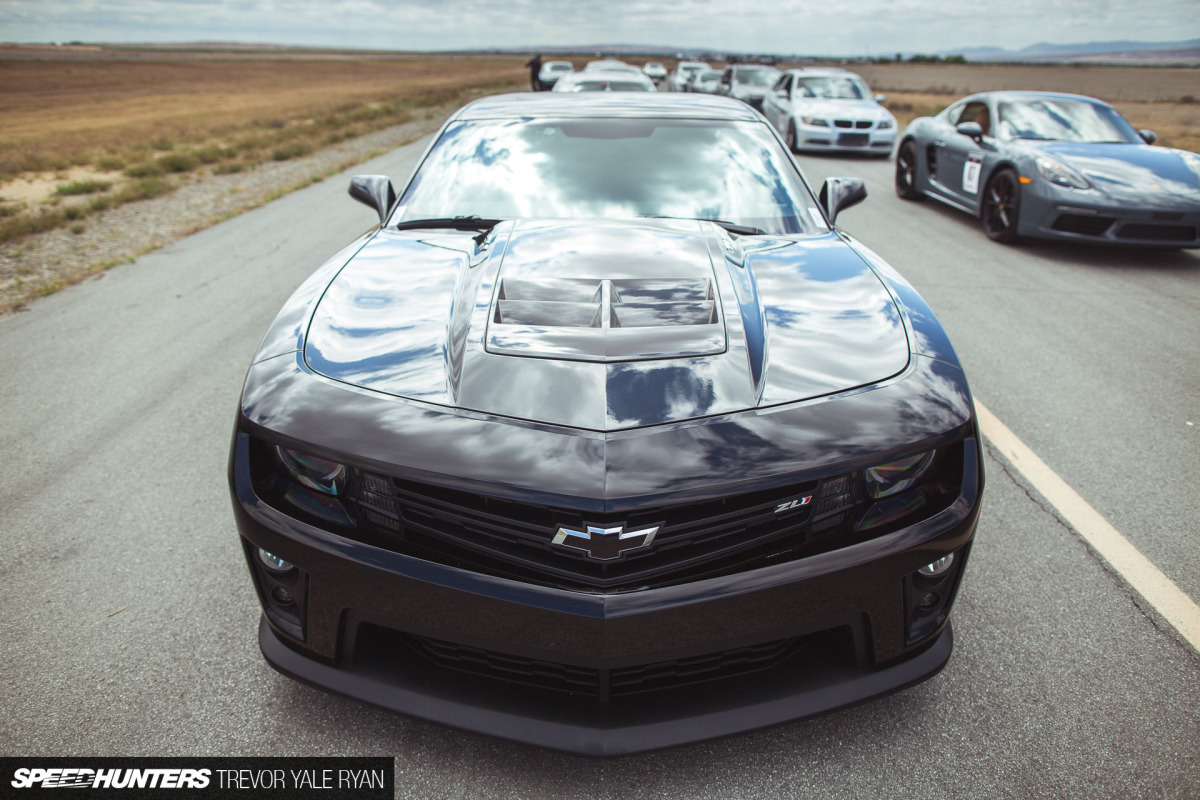 As you would expect, plenty of V8-powered, big-bodied American cars came to the party last weekend as well. What surprised me, though, was that many of the cars were high-end factory specs like the four ZL1s that I spotted.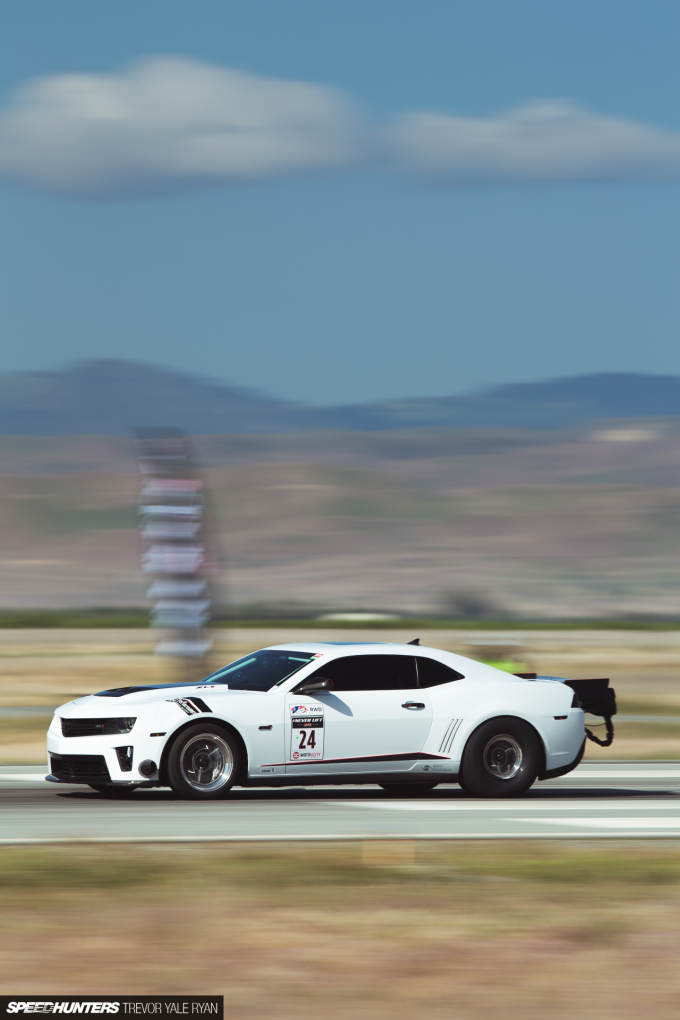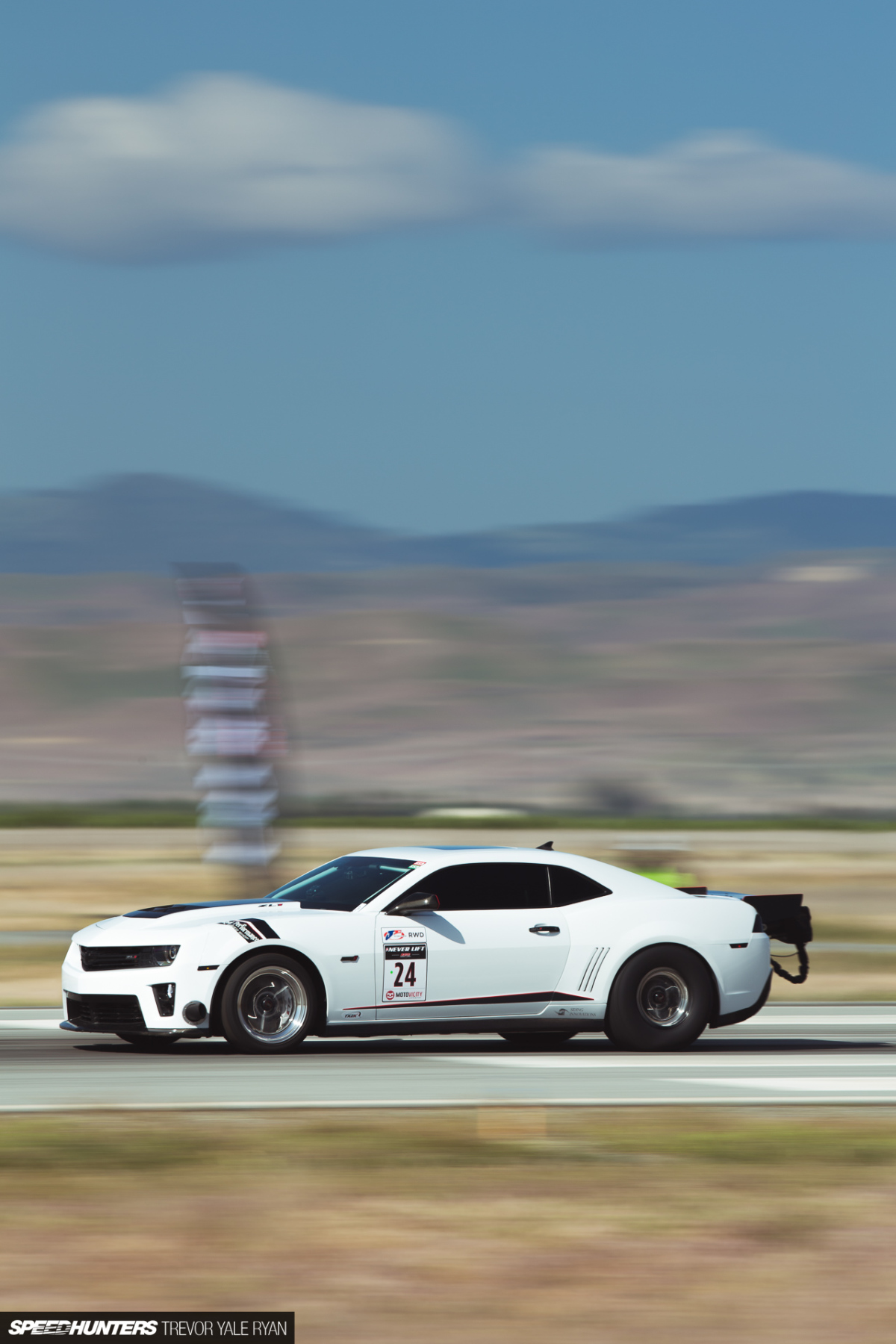 I would have expected to see more base models brutally modified for violent acceleration, but this wasn't limited to the lower-spec factory options.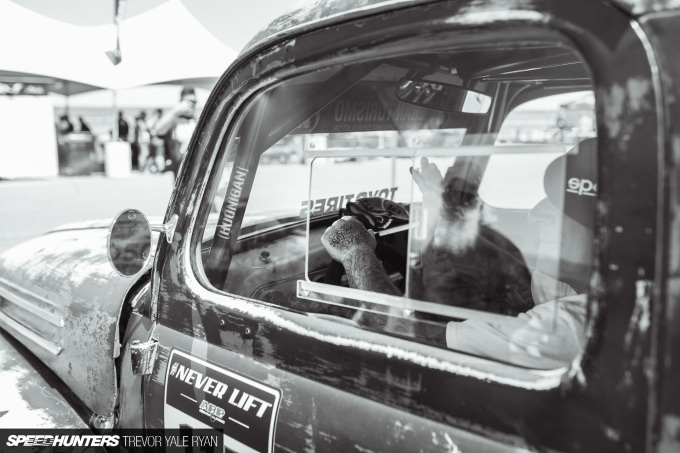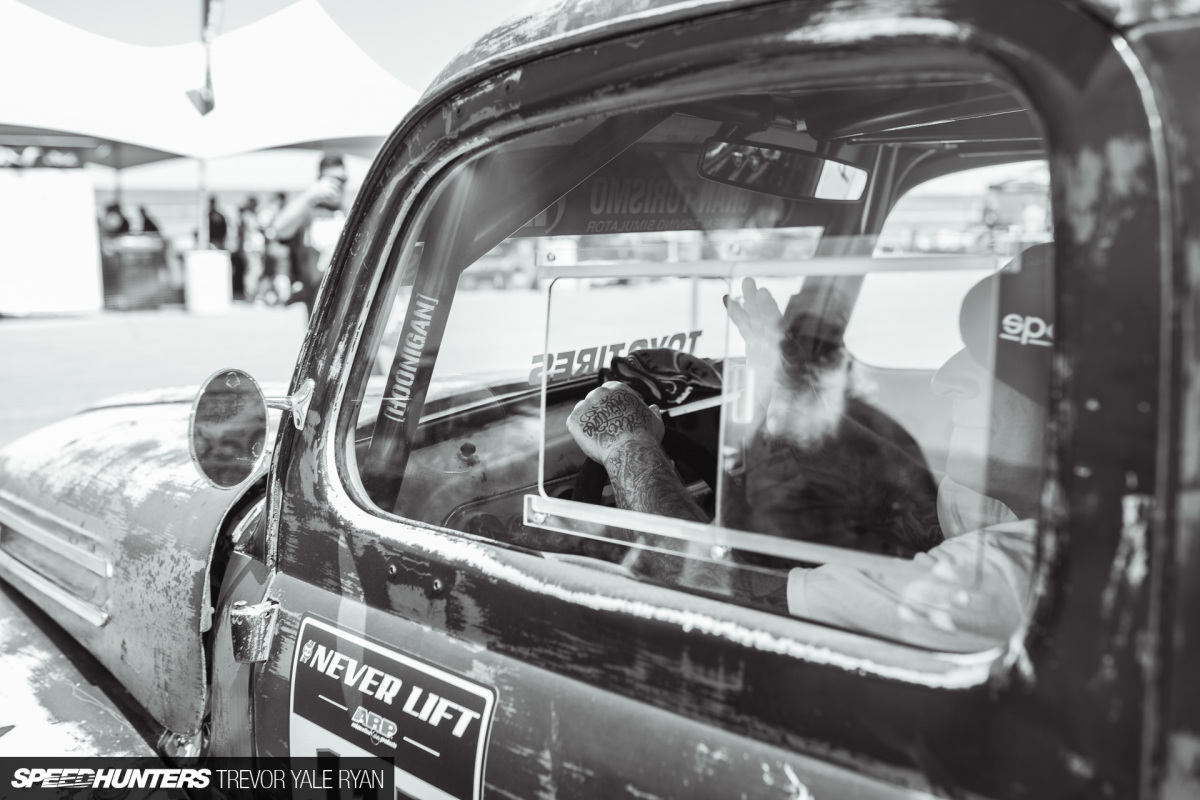 Also out at the airstrip was something special from Chuckle's Garage. We've already covered it here thanks to a solid IAMTHESPEEDHUNTER submission last year, and it's a build that's accumulated tons of fans.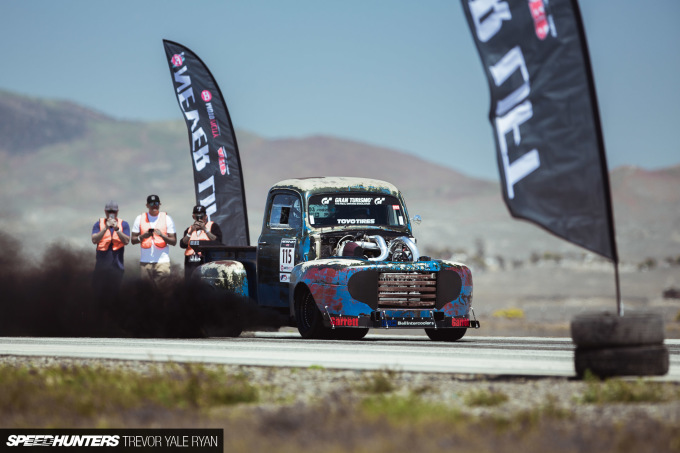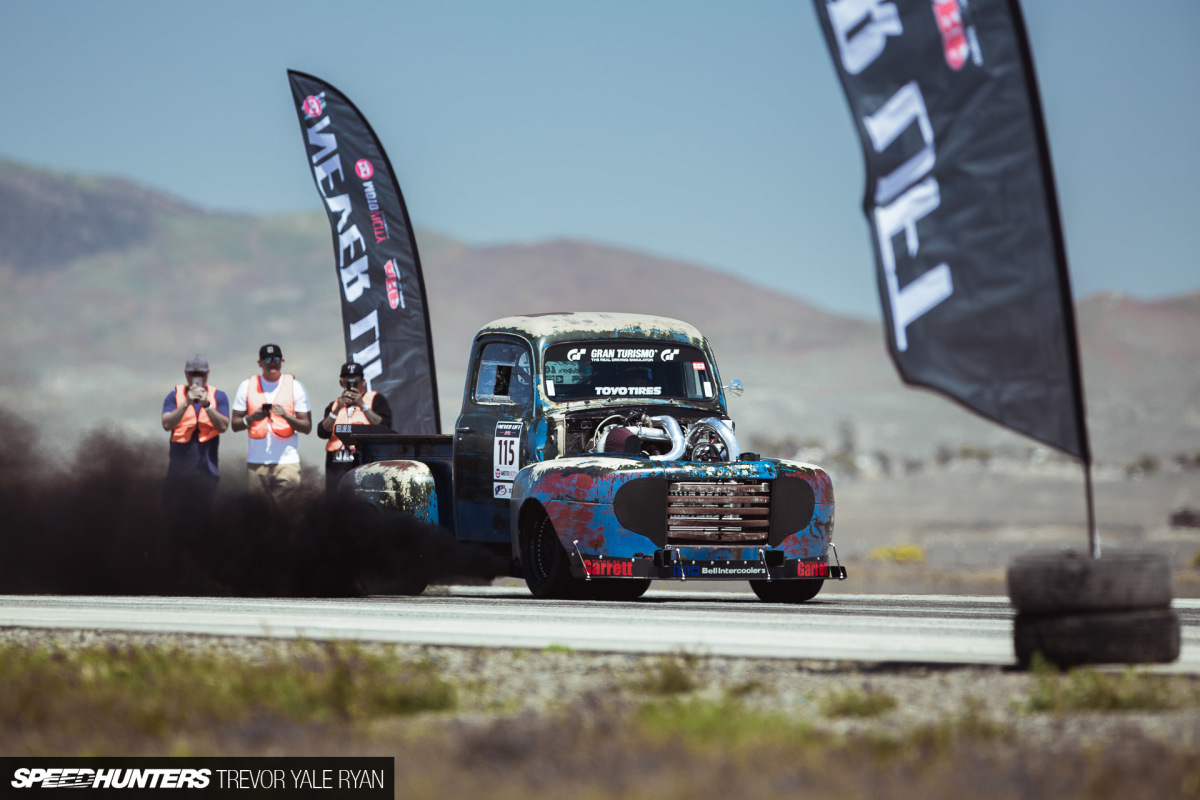 It's pretty obvious why so many people like this pickup.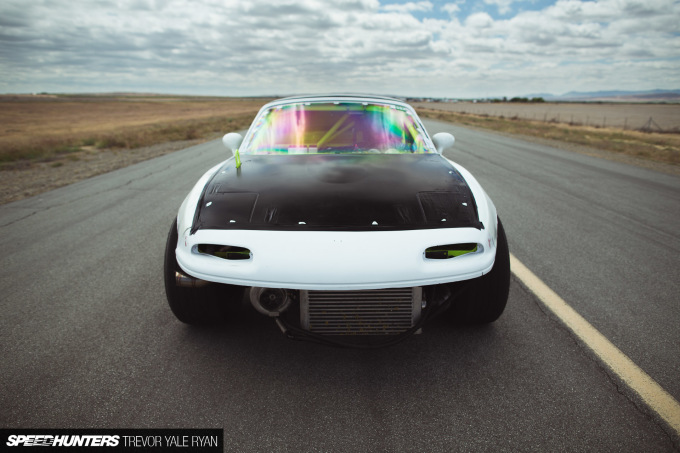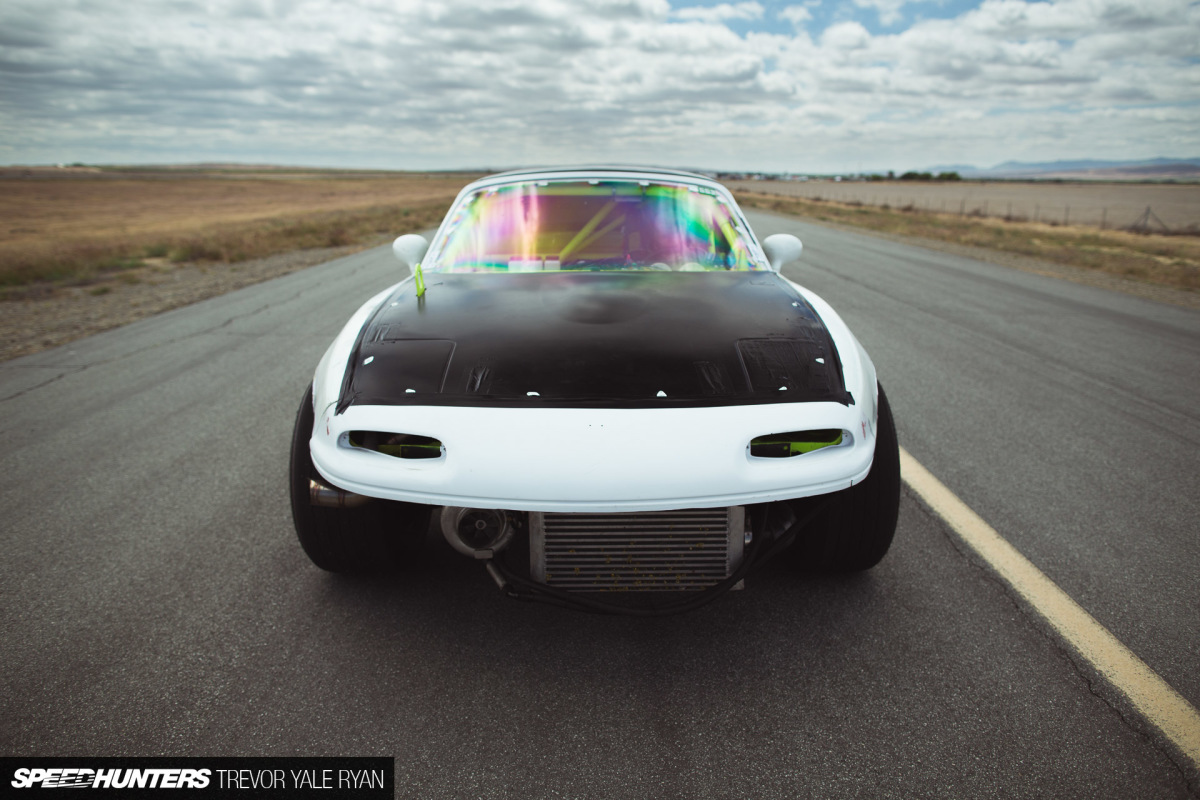 It wasn't just American cars that felt the fury of eight big fat cylinders pumping away in the front of the car, though.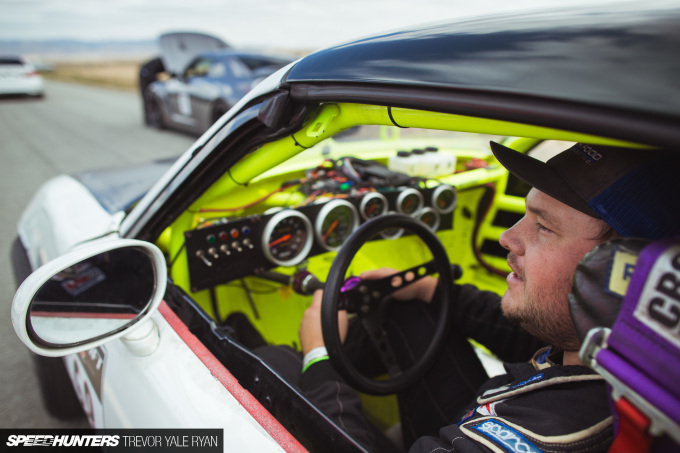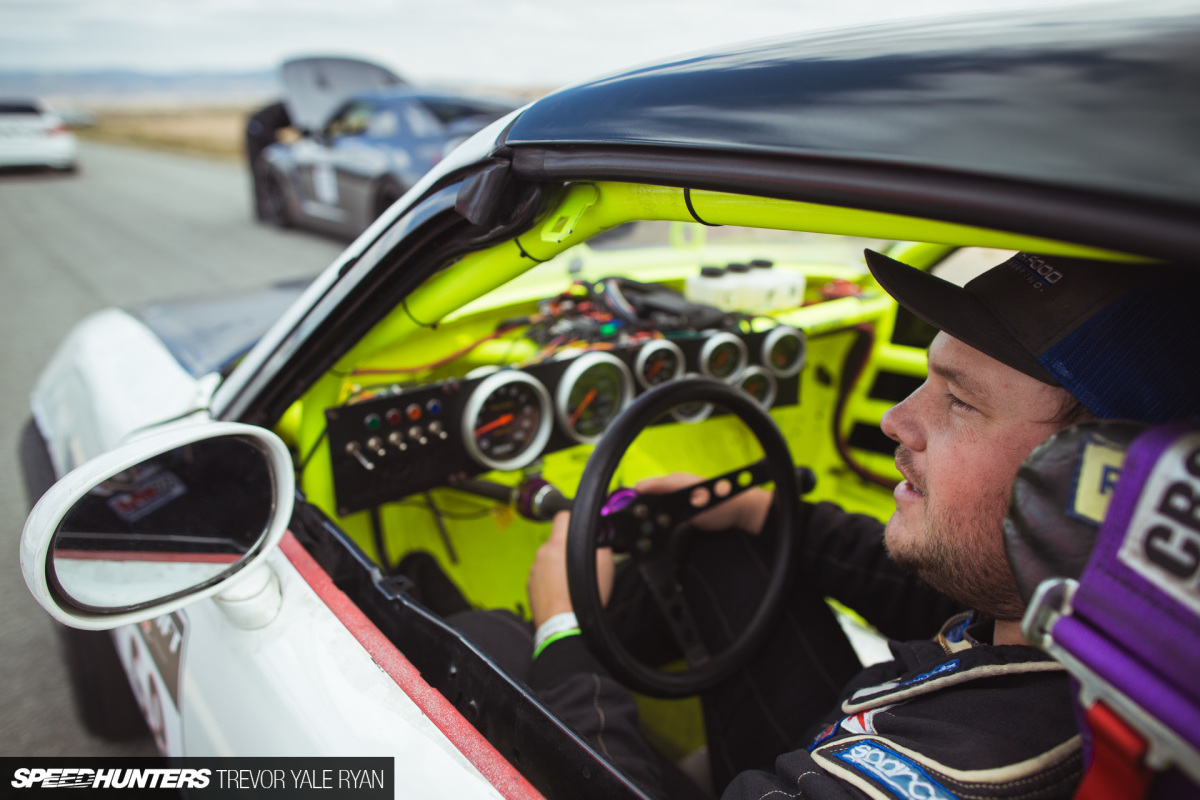 Ryan tells me he's chosen a 5.3L from an old truck and added an 88mm turbo. Together, the setup is good for around 650hp. It's delivered to the tarmac via an 8.8-inch Ford rear axle and, it's crazy to say, but in any other car this weekend that wouldn't have seemed like that much power.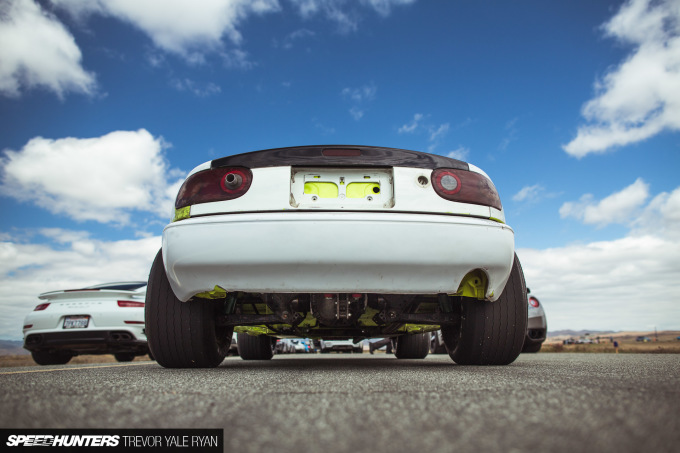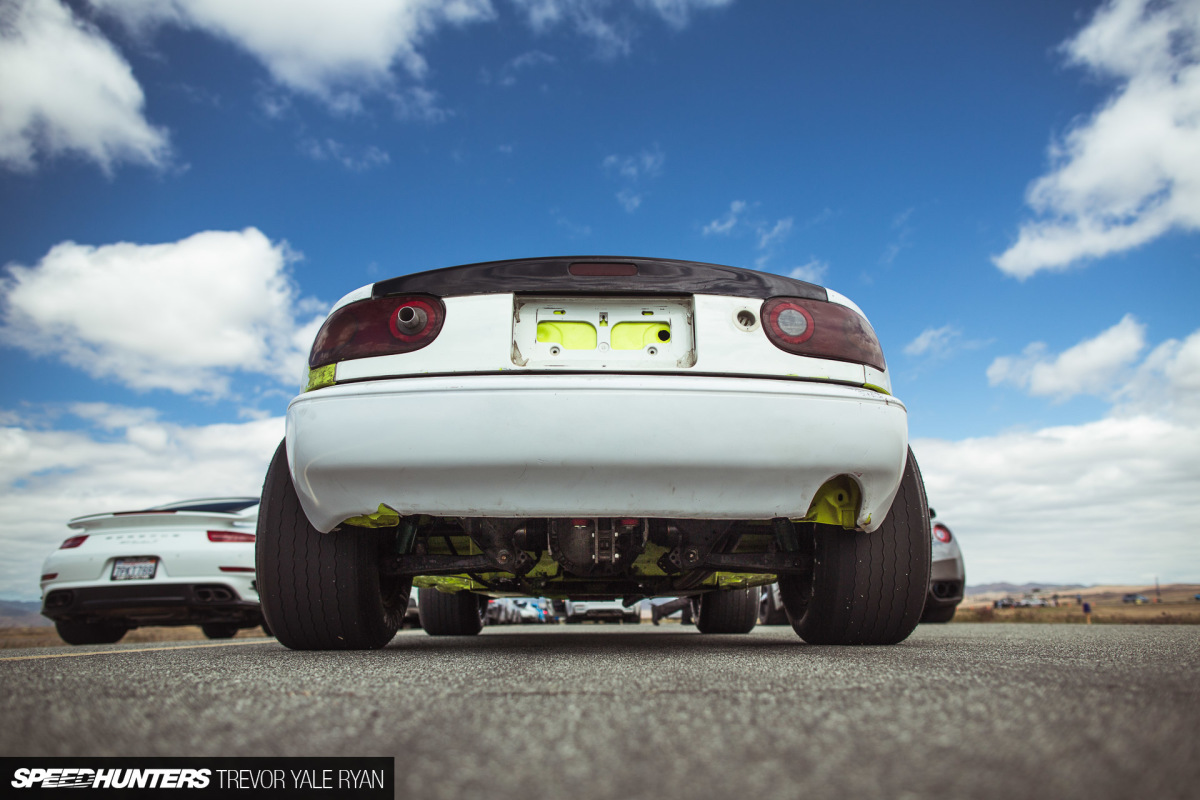 However in the NA chassis it's a complete monster. I definitely think the world needs more Miatas like this.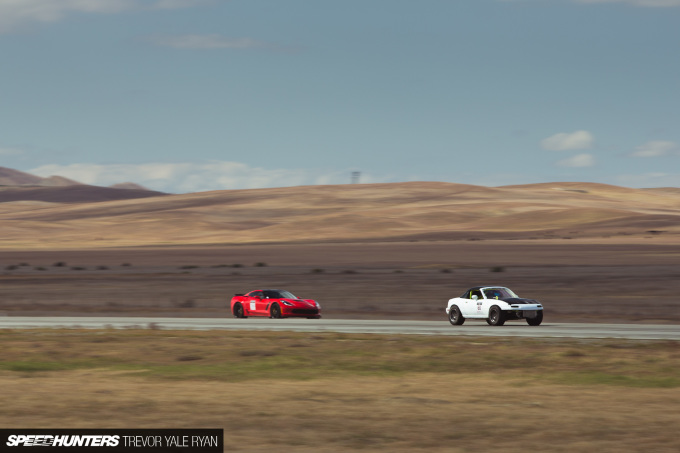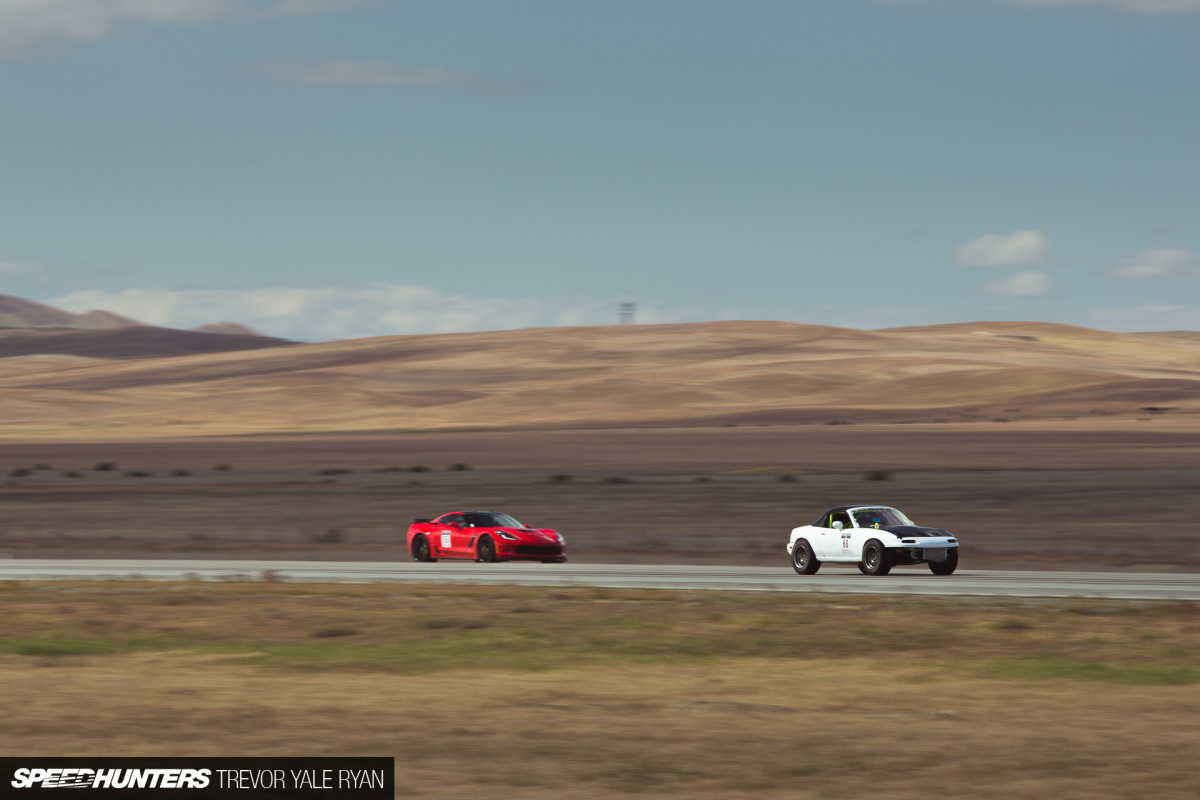 After all, this is probably one of very, very few that's capable of gapping a C7 Vette.
Exotica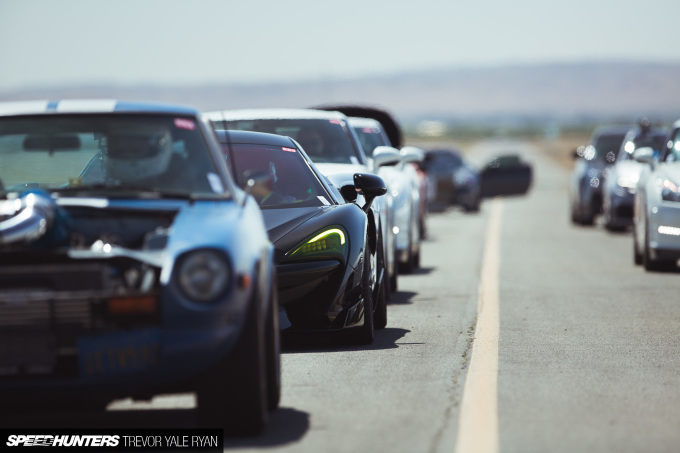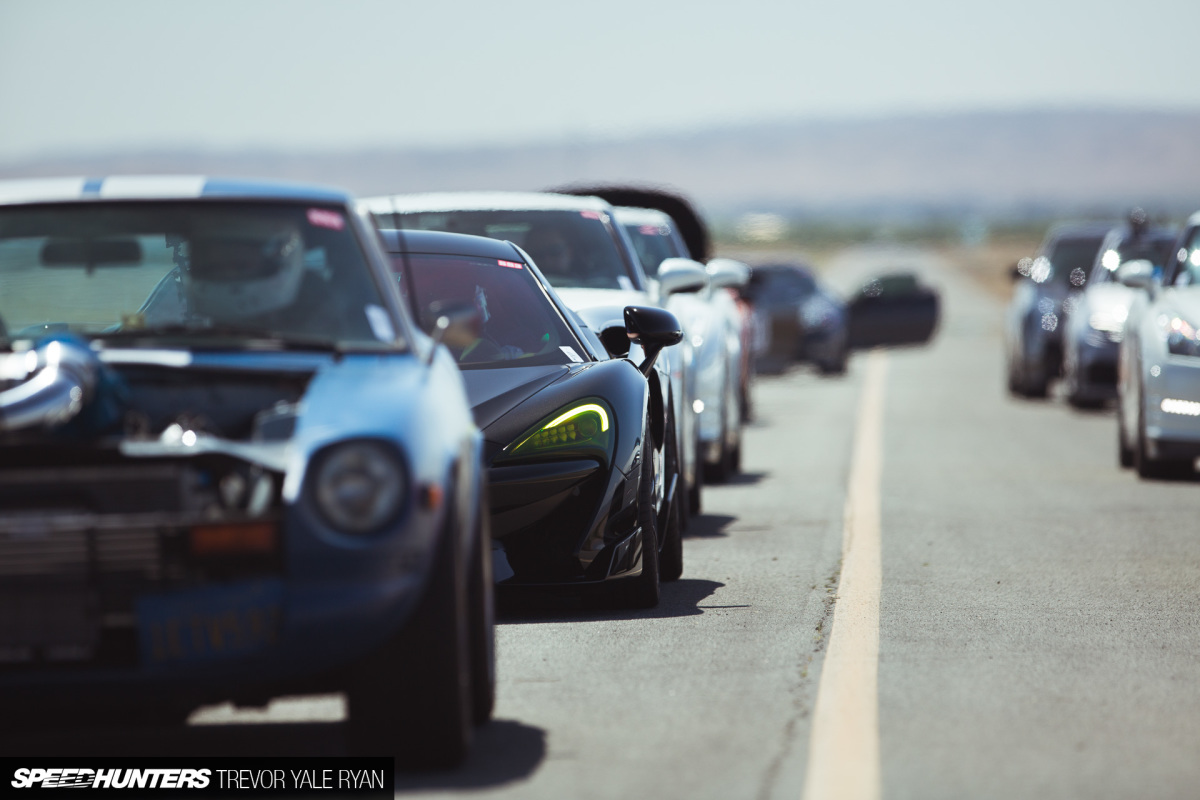 Although none were the fastest over the weekend, there were a handful of high-end Italian cars at the Never Lift Half Mile too.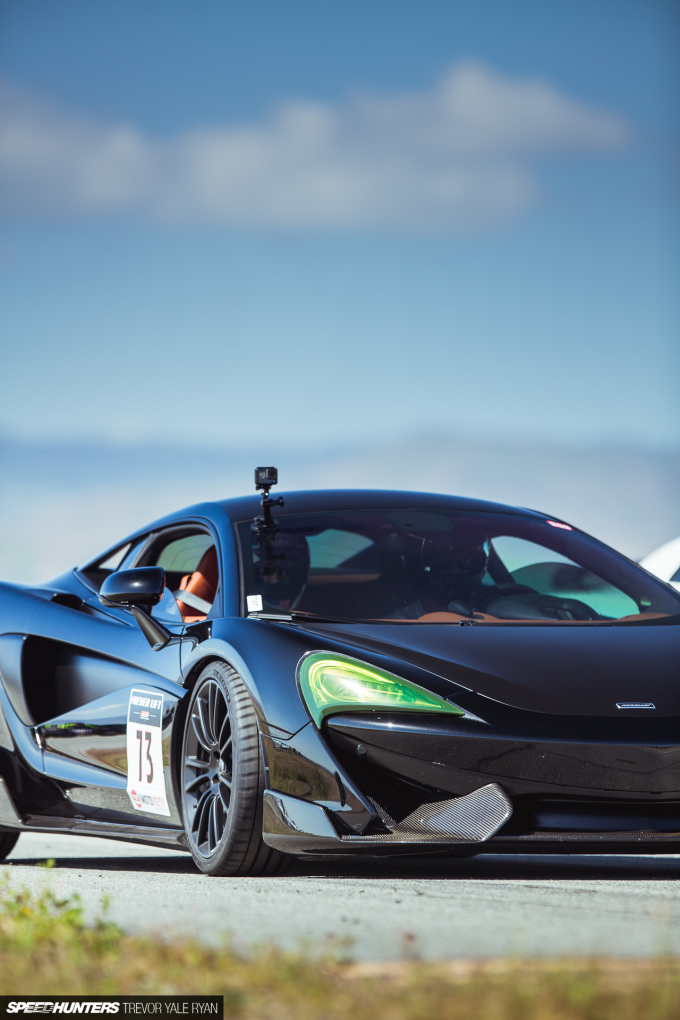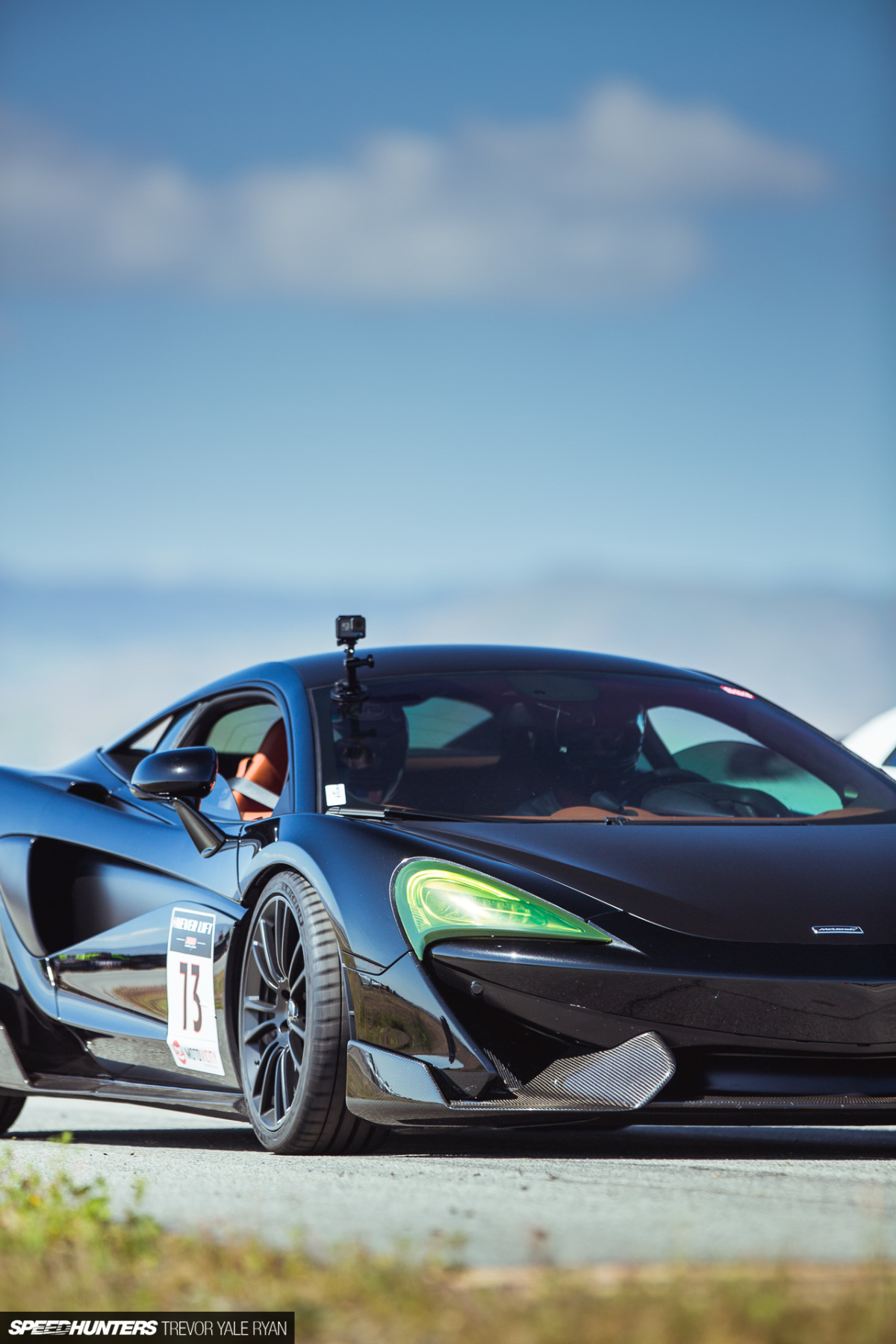 While not as sexy or exhilarating to drive as the P1 I spotted out here some years back, Kris Gutcheon's 570S is certainly a sinister machine and one I was a big fan of.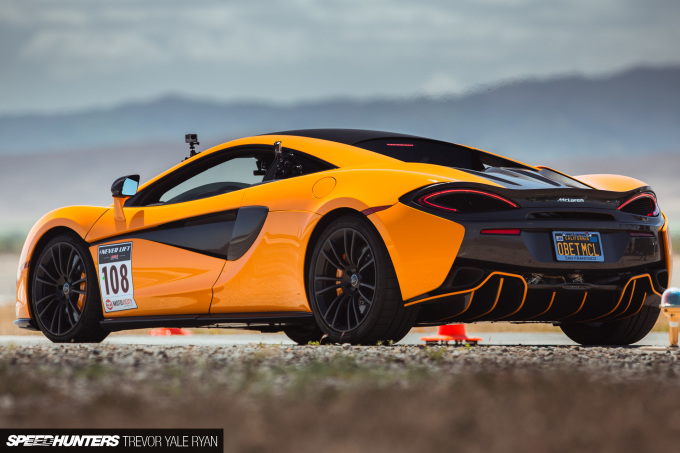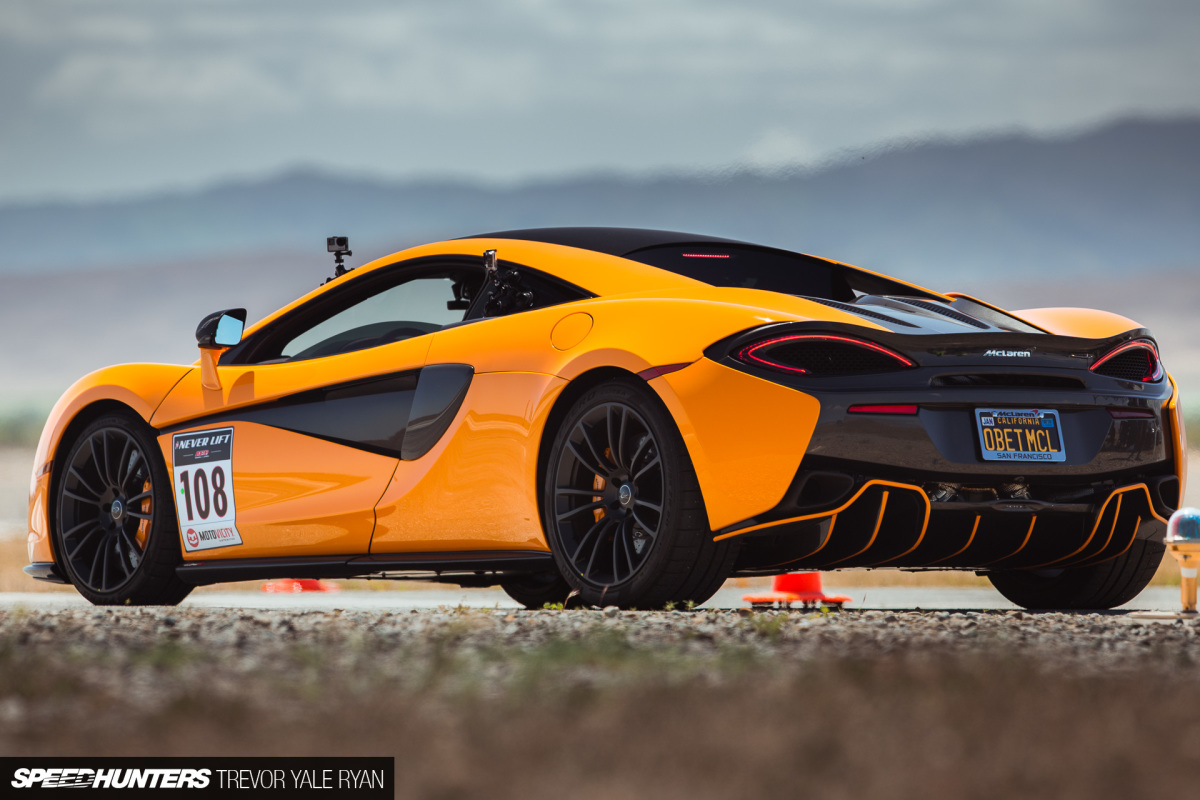 And although I've seen too many of this particular model at Cars and Coffee events by now to get too excited seeing them, any McLaren is nice to spot at top speed events like this. I really only expect to see them cruising around on the street in Silicon Valley or at private track days here and there.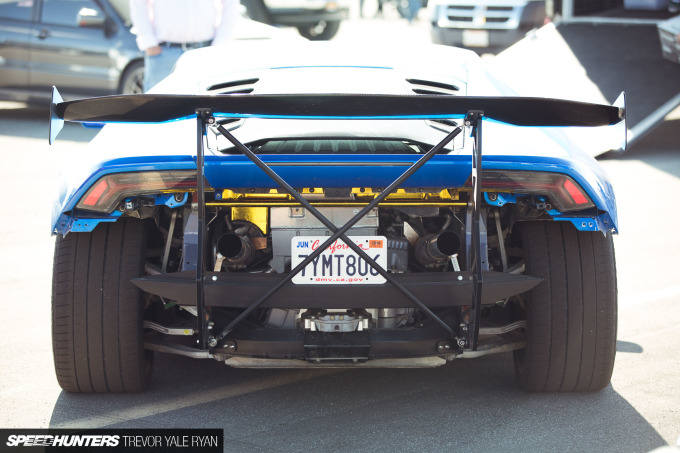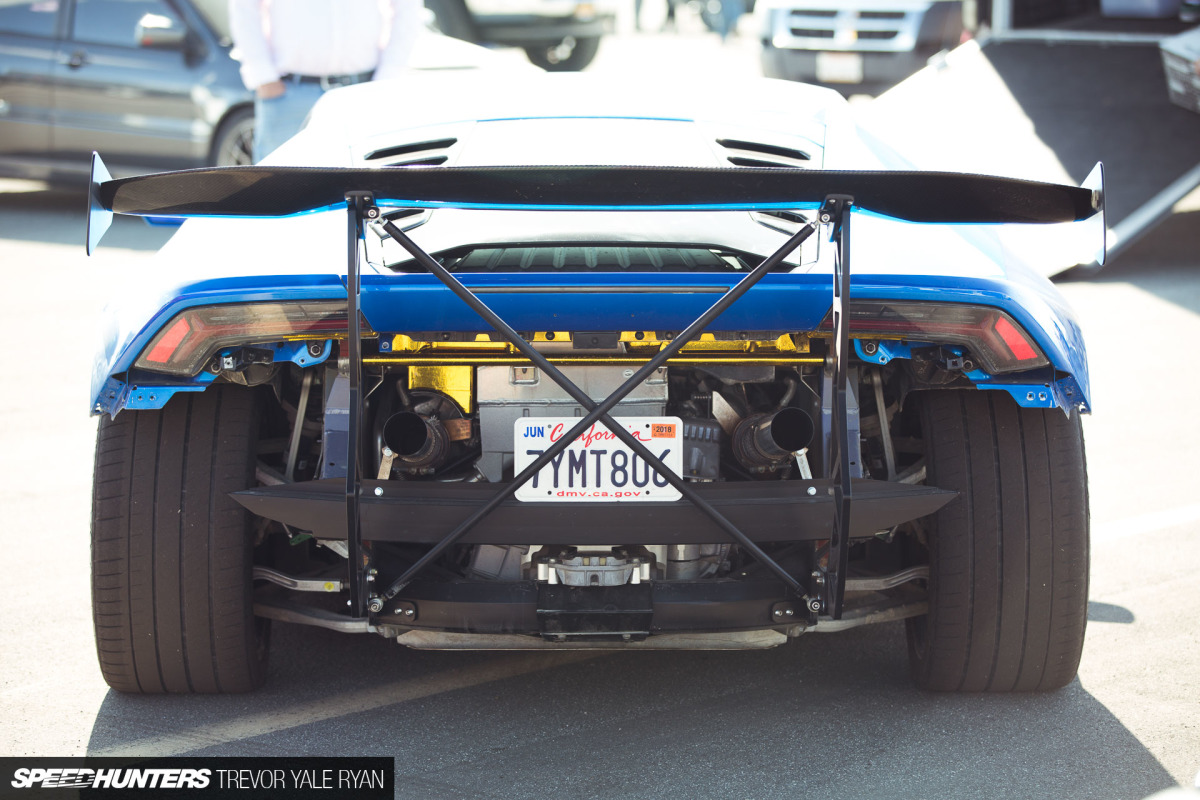 Of course, your weekend isn't complete without at least a few wild Lamborghinis.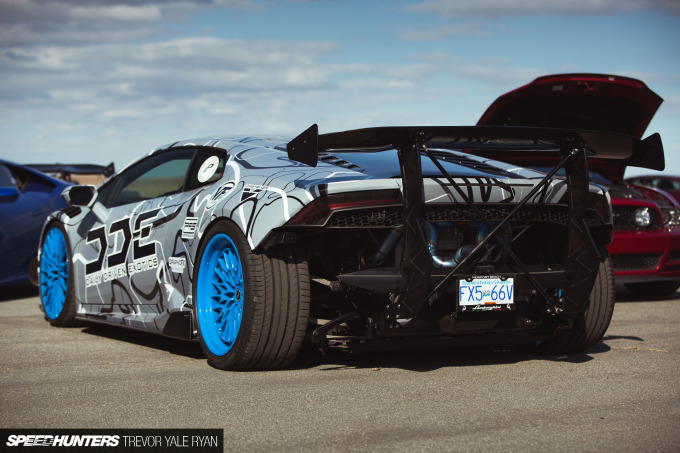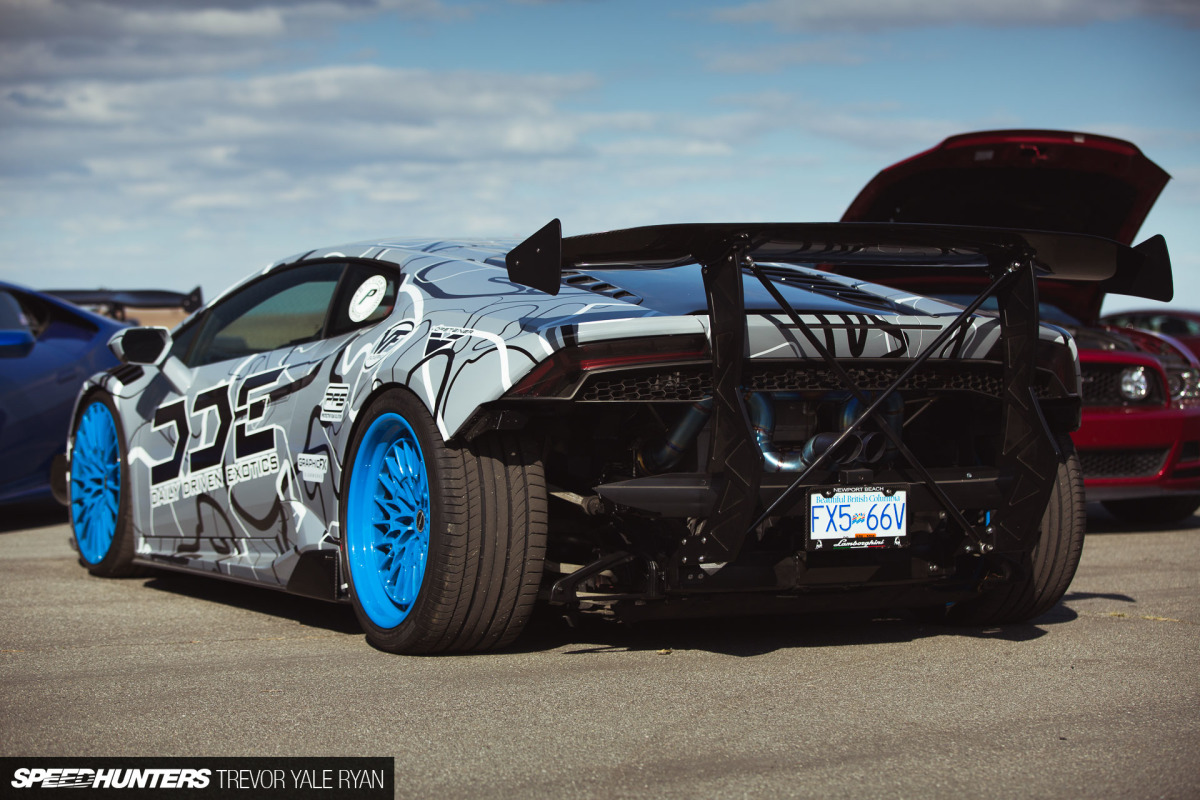 While Tom Phan's blue-purple 2015 made it over 190mph (306km/h), I would have been curious to see what the blue-wheeled Huracán that was growling around the paddock would have been good for. As far as I saw, it didn't make any runs over the weekend, especially not any over 200mph.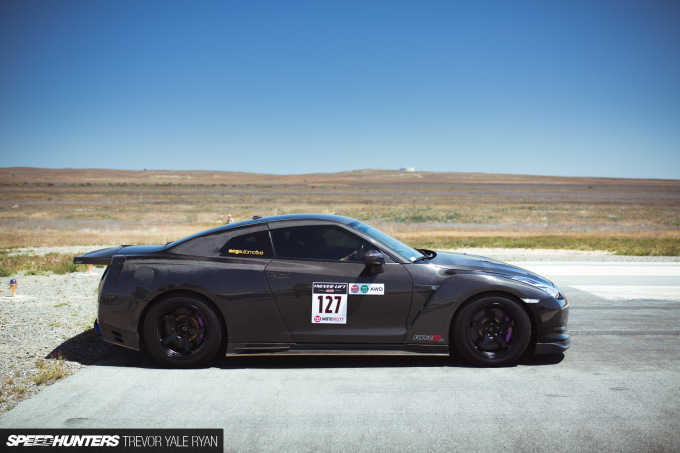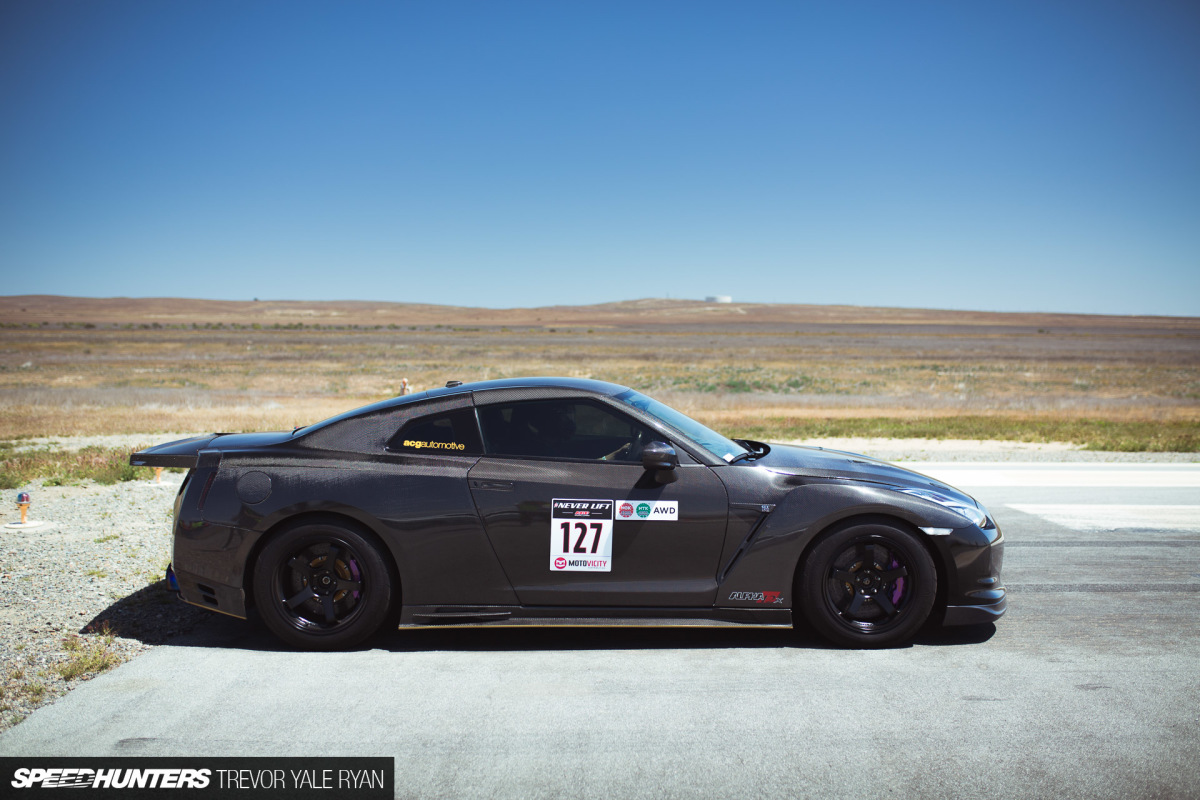 Though the R35 is perhaps not quite an exotic, another that surpassed the 200mph mark with a 201.79mph (324.74km/h) run was Tom Phan's other ride, a full-carbon fiber GT-R. It wasn't a shock to see so many of these Nissans out at the half mile shootout, but along with Remy's this had to be one of the coolest in attendance.
Beyond the expected participants at the Never Lift Half Mile I was stoked that there were so many different models and modifications out on the runway this last weekend. Who's to say what'll show up next time around…
Trevor Yale Ryan
Instagram: tyrphoto
TYRphoto.com