Exciting Toyota!
When I think of the Lexus RC350 F Sport, the words 'supercharger', 'Rocket Bunny', and 'air ride' are not what come to mind.
I think of the glorified Toyota as exactly that: a glorified Toyota. It's a nicely built, sporty people carrier that will last for 40 years if you change the oil and don't drive like a complete buffoon. It's a sensible car to own, but not one I would ever spend my money on.
But Roel's creation from the 2015 model is something entirely different. He's taken the boring, big-body luxury coupe refined for daily driving, and injected it with a healthy dollop of 'why the hell not.'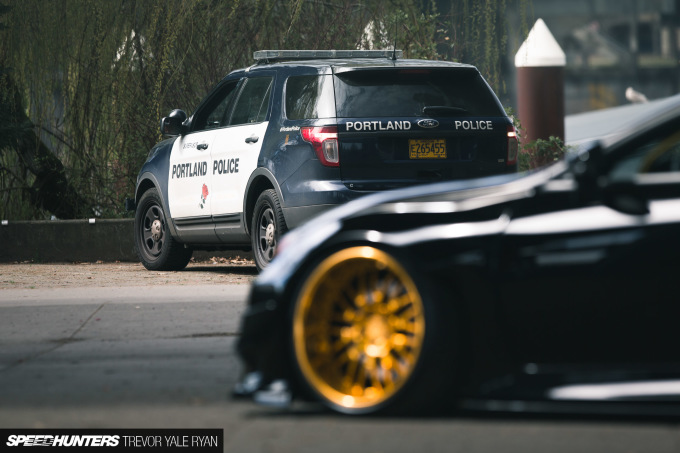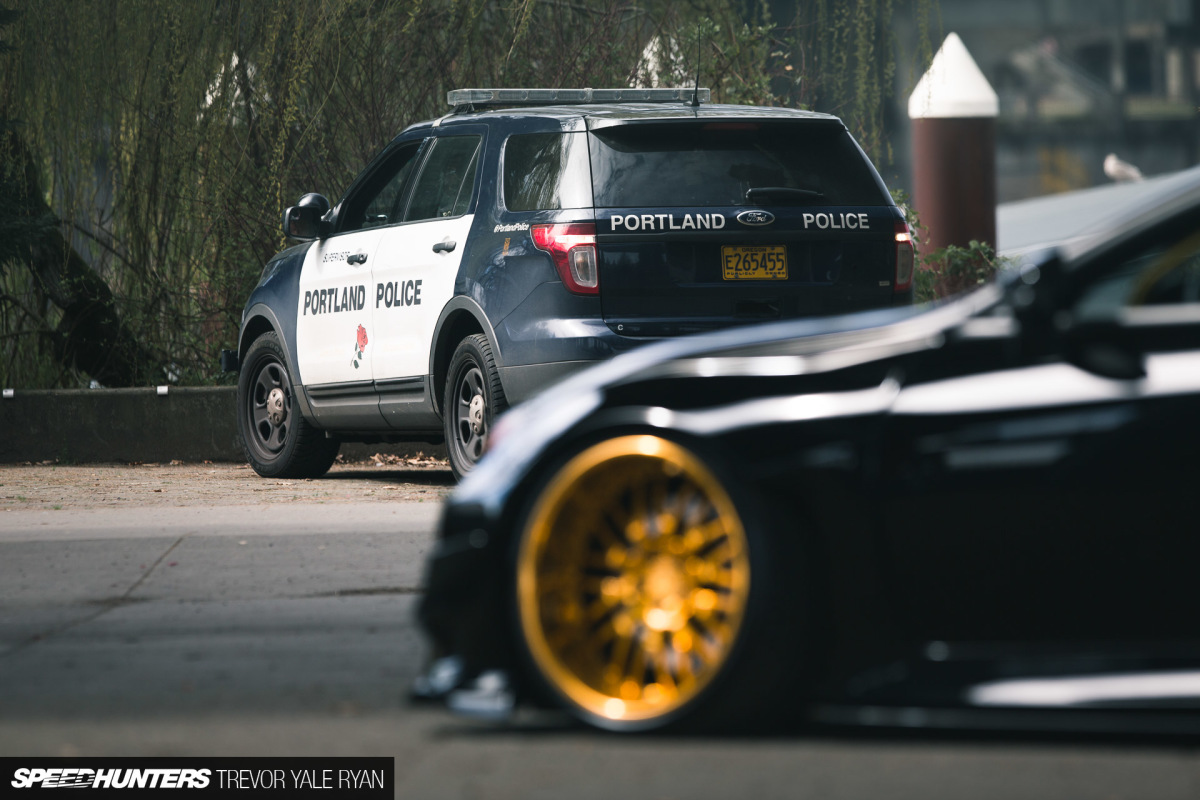 When I said I made a trip to the Pacific Northwest, I knew I was in for a treat; there are just so many next-level builds in this corner of the States. Perhaps all you want to see here are big wheels, bags, and fender flares, but there's so much more to this Lexus than that.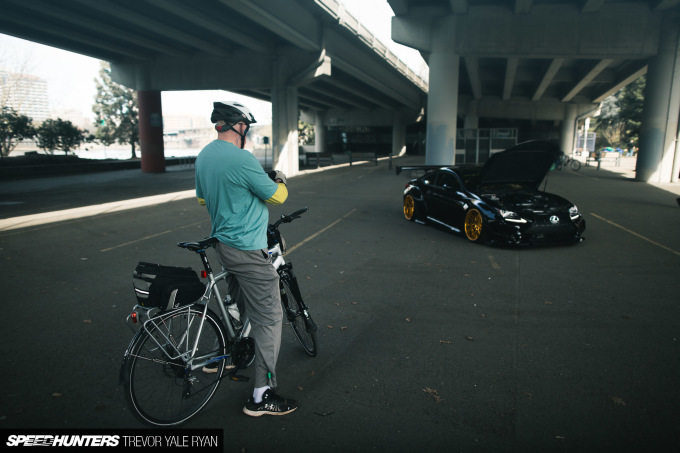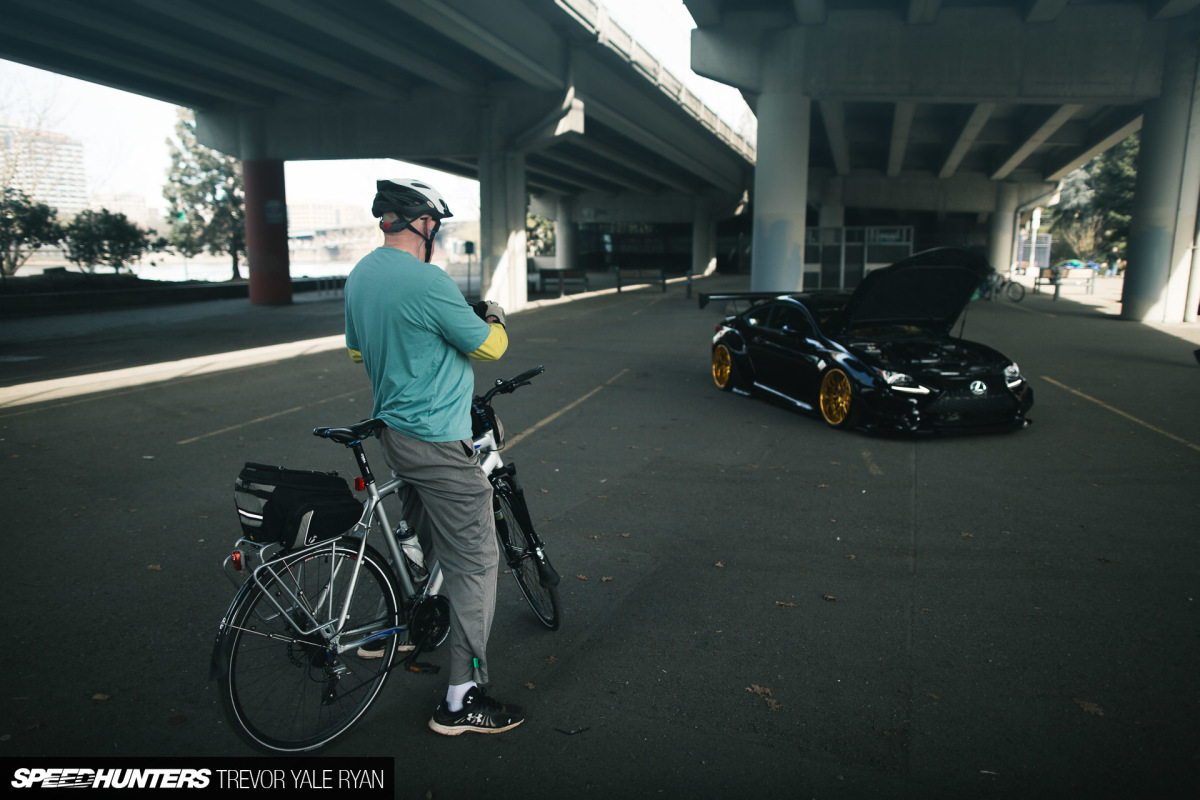 It's always fun shooting these types of builds in town where passers by insist on taking photos and asking just what exactly it is they're looking at. Despite the prominent Lexus badging on the car, on this particular day we got everything from Supra to NSX. Enthusiast or not, it's definitely a car that stops you in your tracks.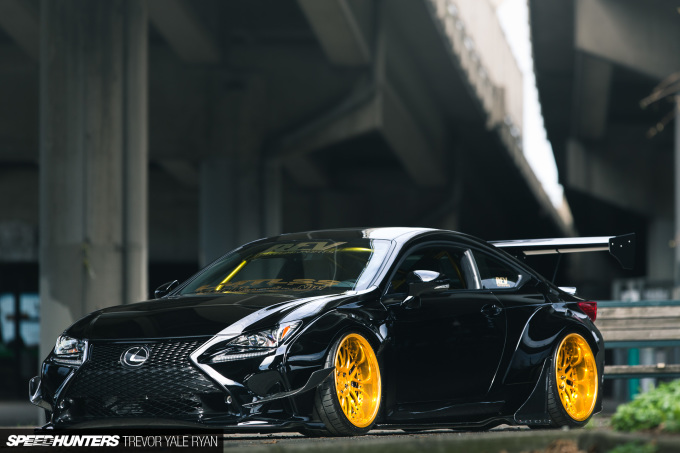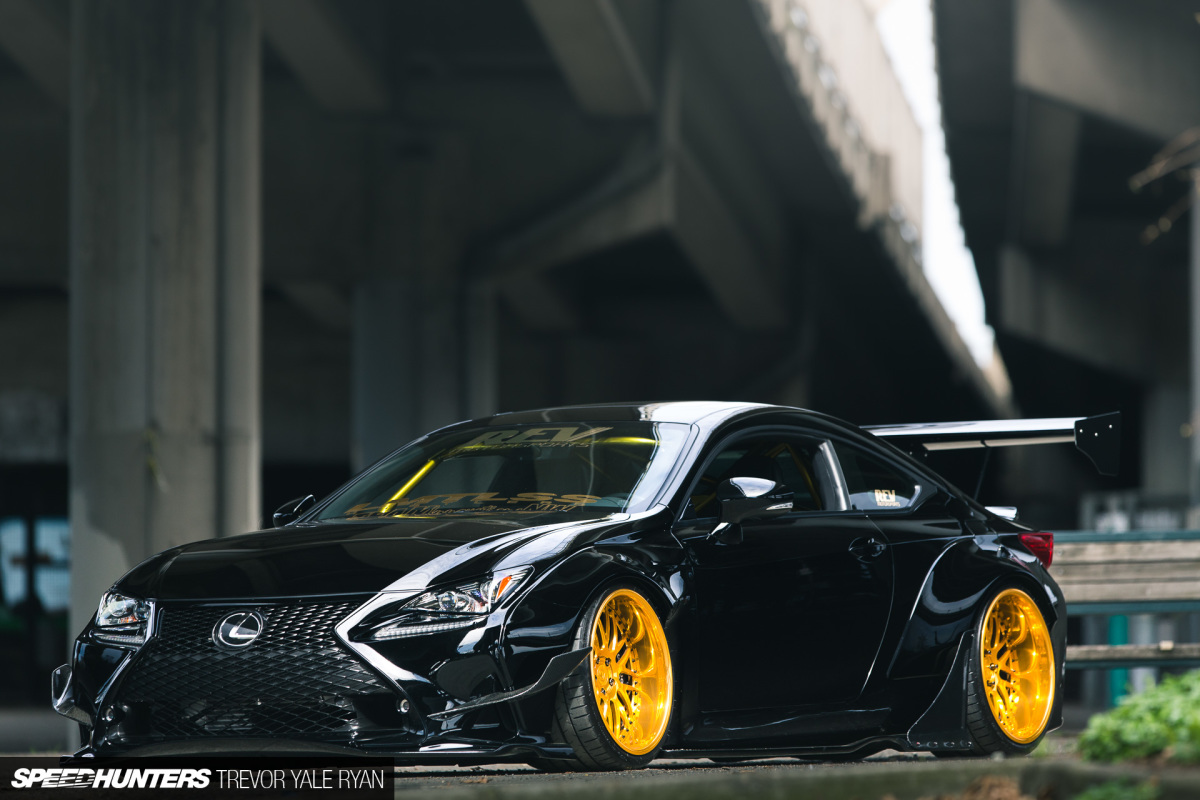 But I can't blame anyone for their off-the-wall guesses; the end result of this Lexus is far from the factory's intentions, aesthetics, and performance.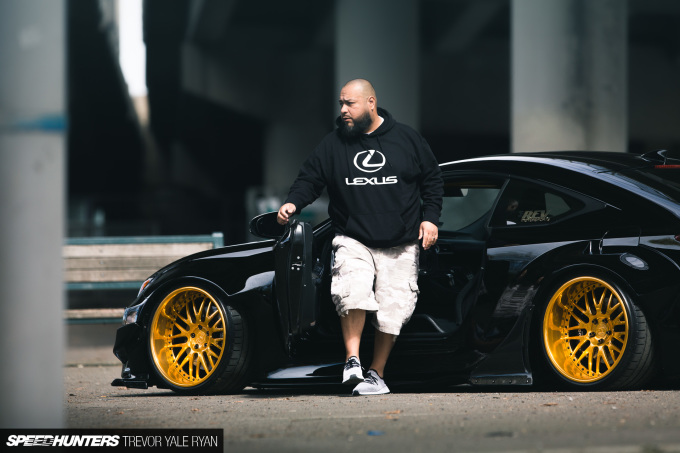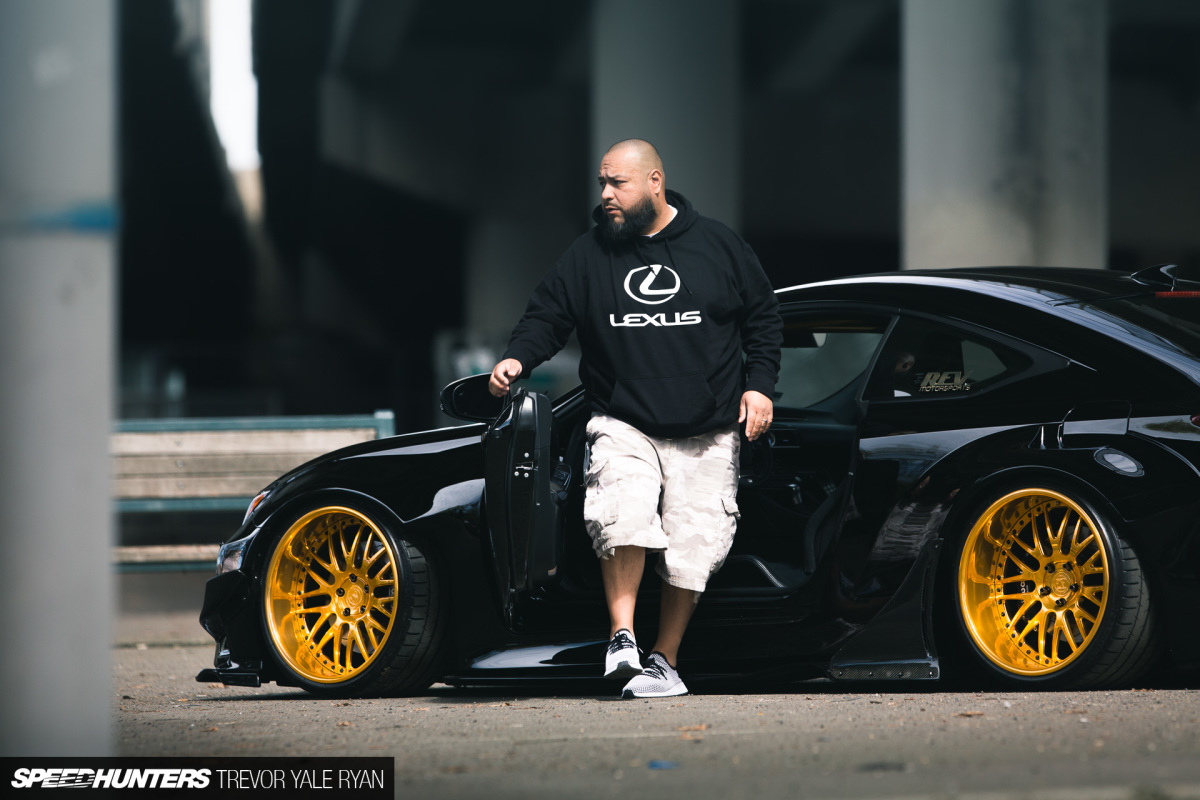 Putting a good car together is always bit of a dark art, even when you may seemingly be following a specific (perhaps overused) methodology. Roel's checked all the right boxes on this one, though.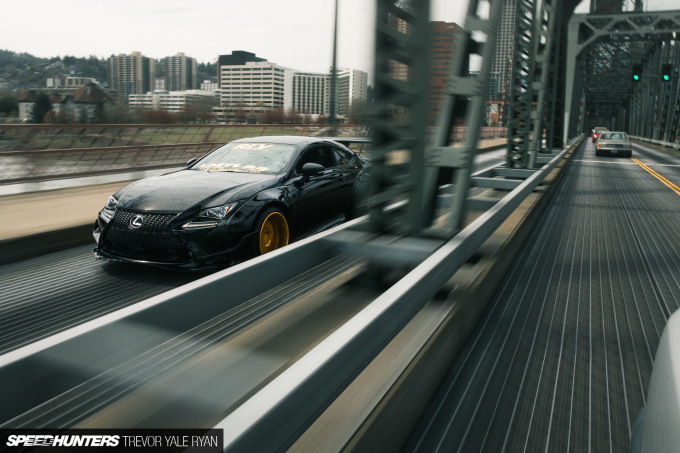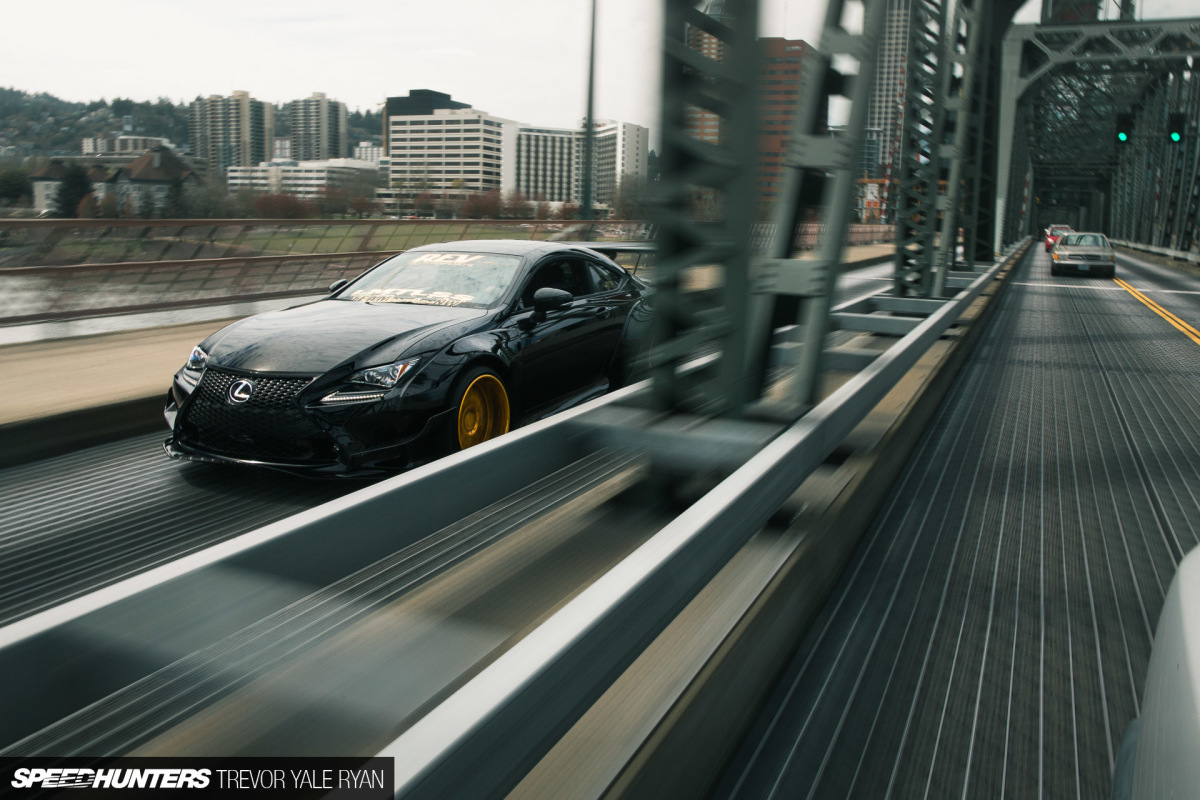 With the AirREX setup he can comfortably cruise through downtown Portland…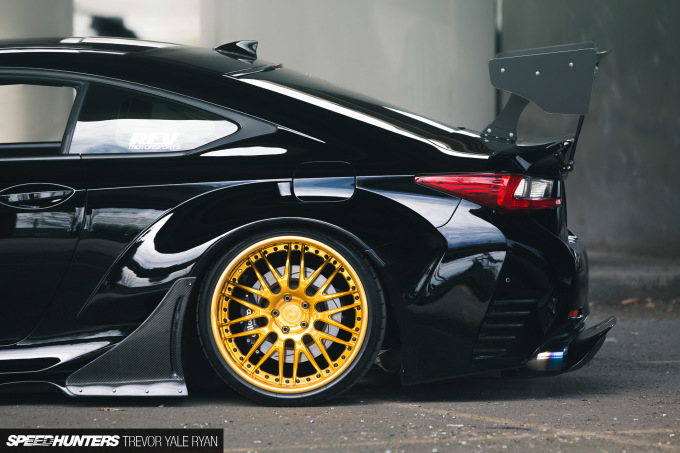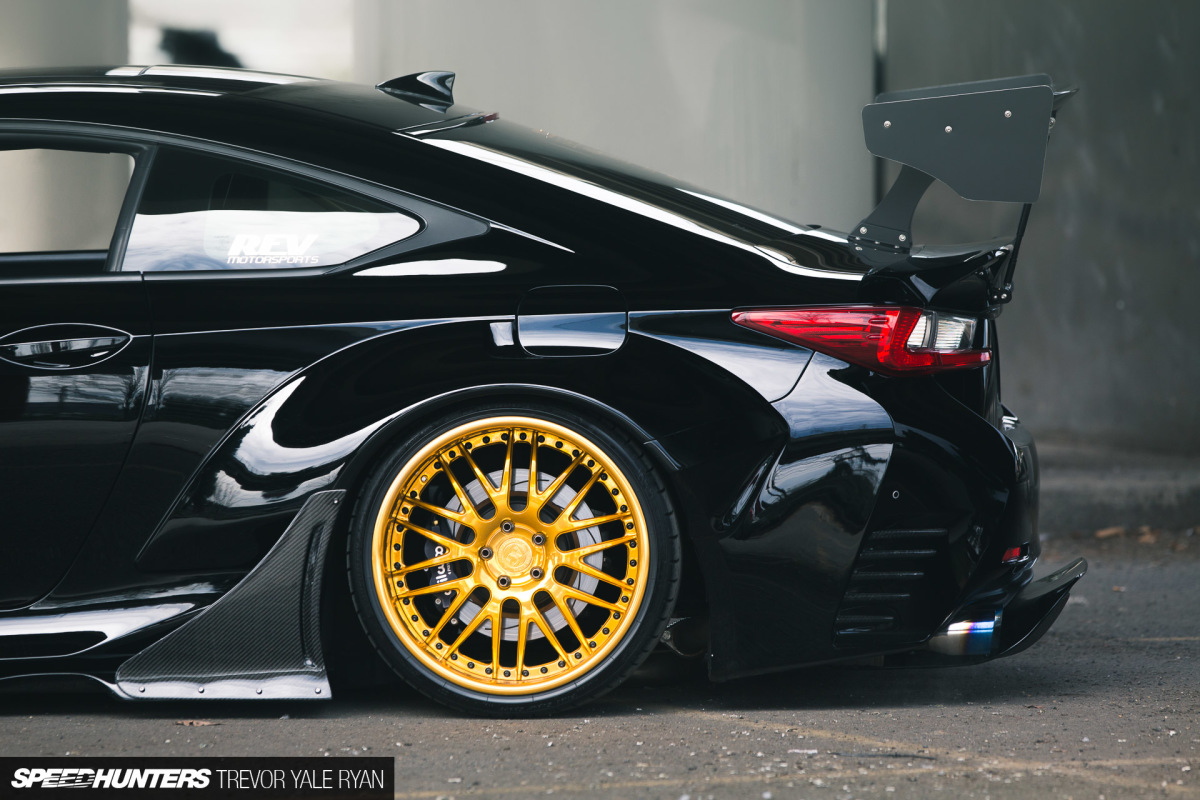 …Or drop the molded bodykit directly onto the asphalt. It's a car that's completely gone through the wringer to come out better in every way.
Performance Matters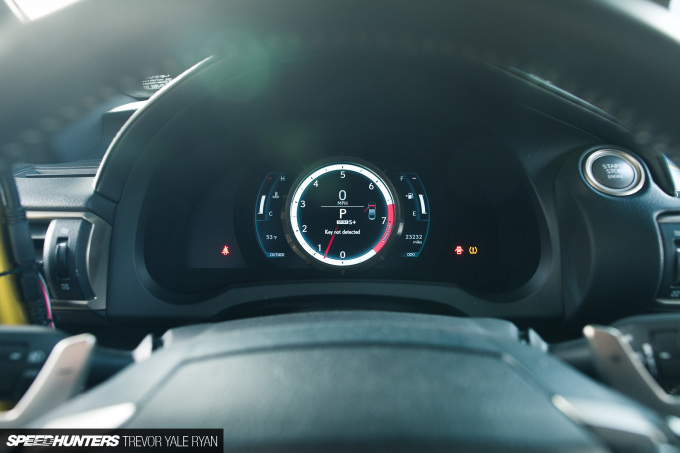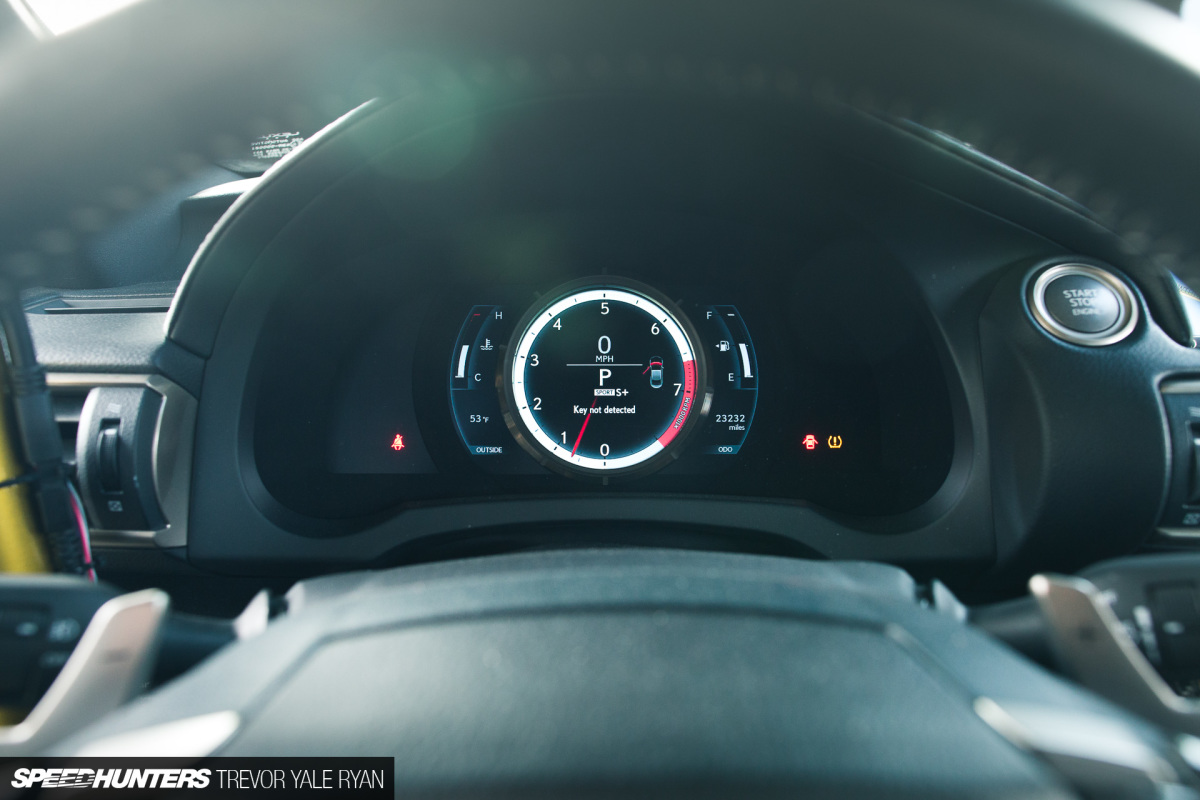 Underneath all the madness, the car is still is a Lexus. Thus, the RC F Sport has a handful of luxurious accommodations that come with the territory, making it a pleasant car to putt around in if that's what Roel wants to do.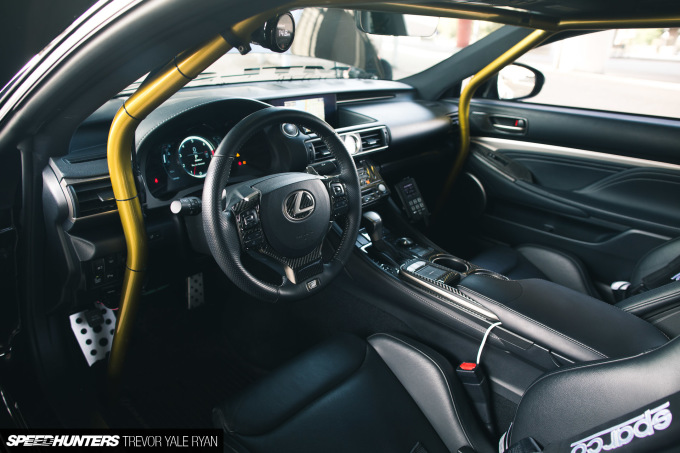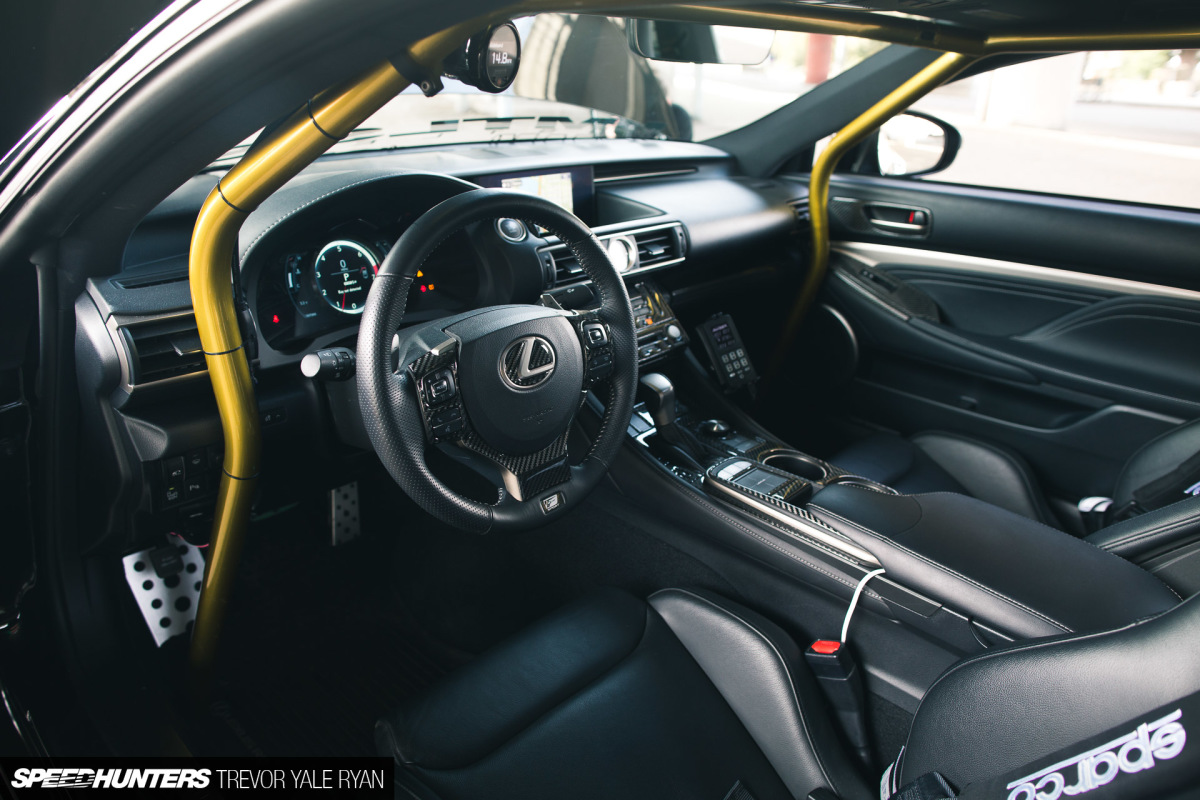 The interior has that factory refinement retained, without a lot of nonsense that gets in the way of getting from point A to point B.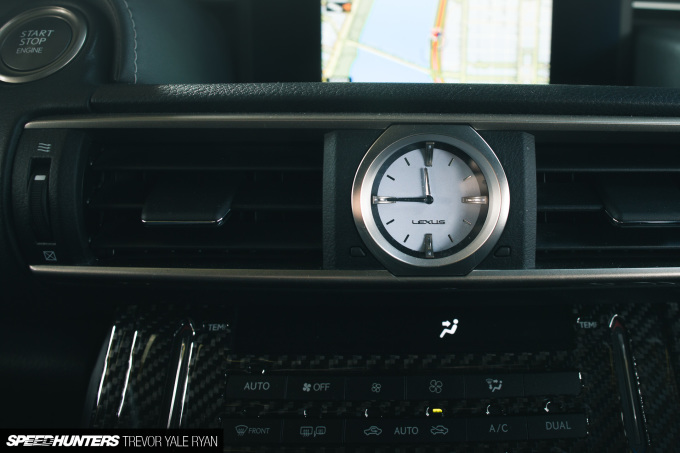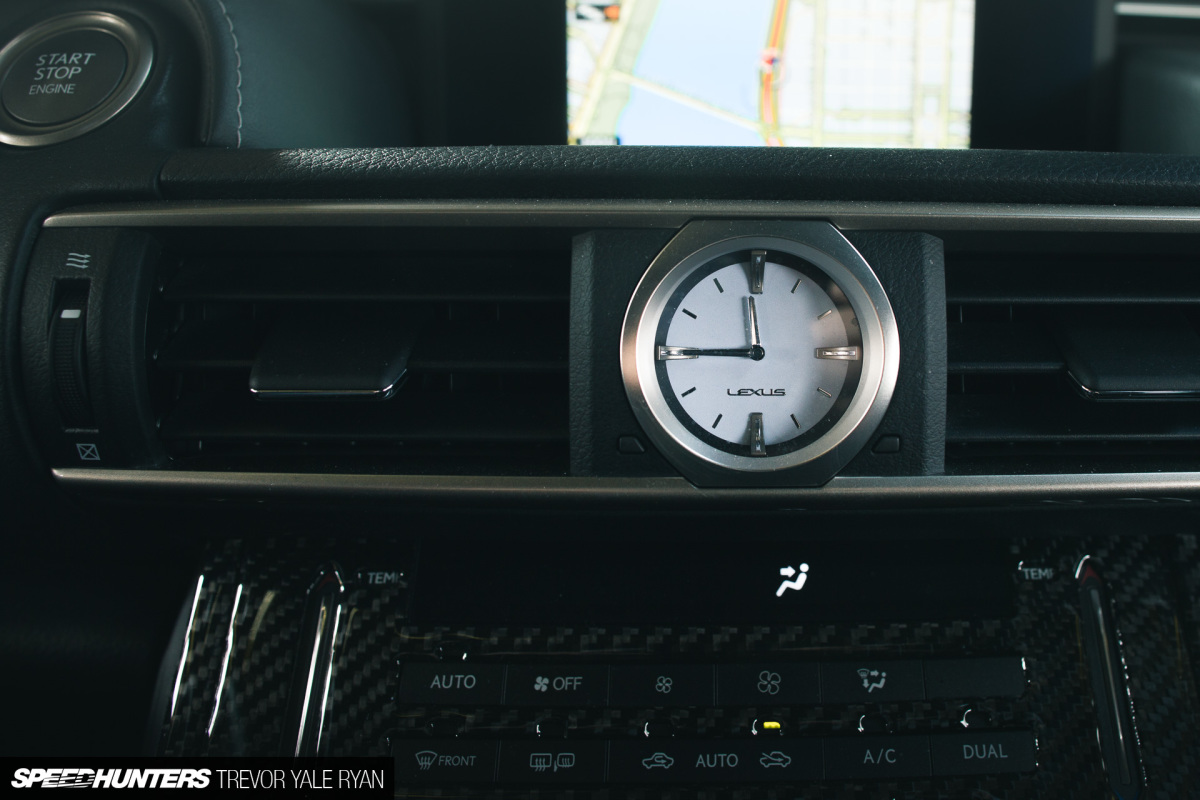 Many overfenders/suspension/wheels cars I see start out as something cheap, only be be modified with a mindset that I can only imagine is some sort of leftover fantasy from childhood. But this is not a child's car, this is a gentleman's car. You shouldn't need more proof of that than the analog clock and tasteful carbon fiber trimming on the dash.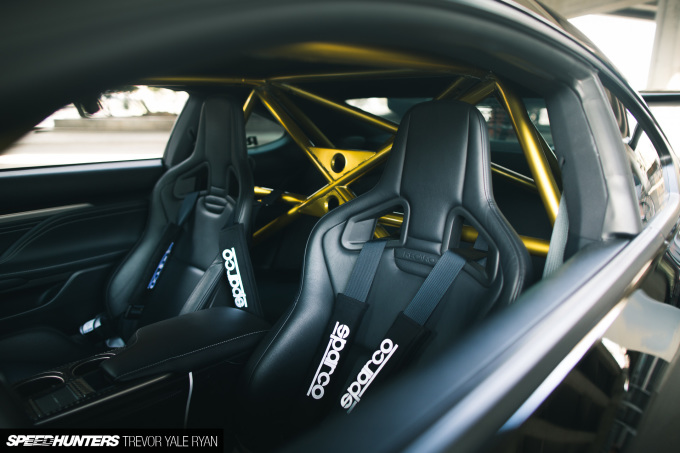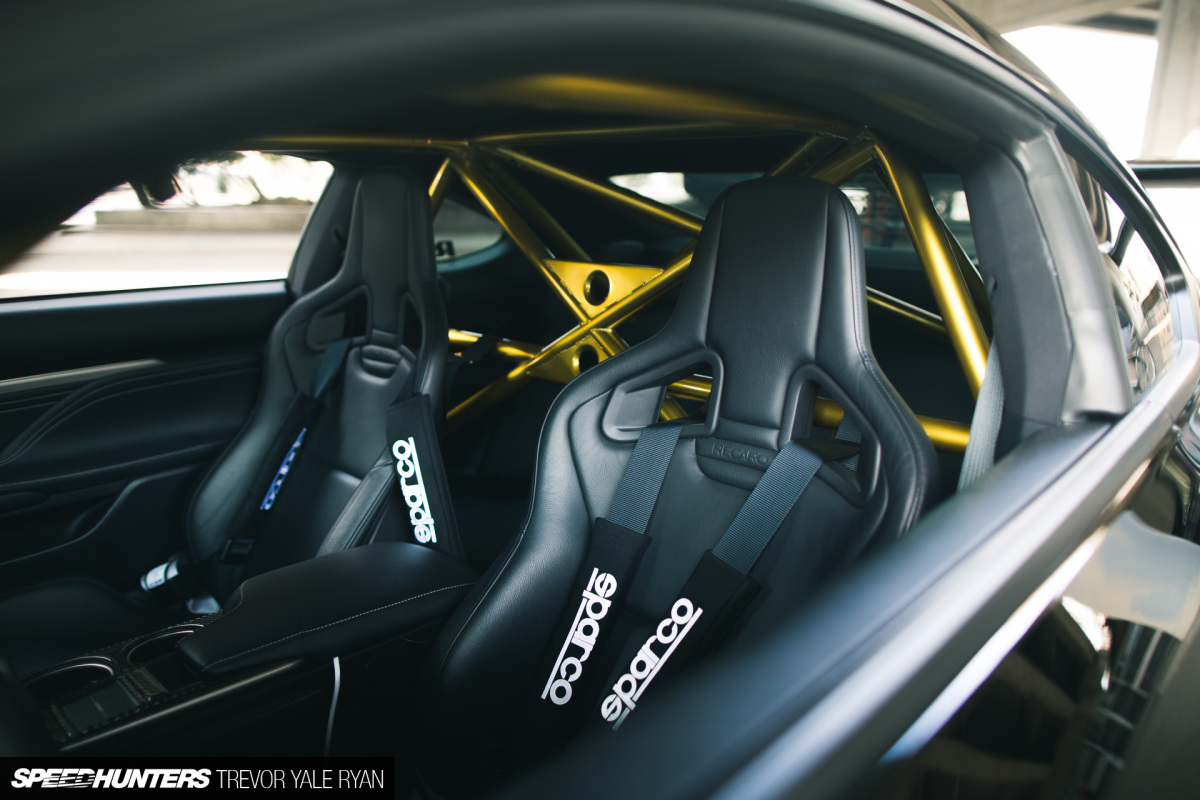 The most striking changes inside, of course, are the custom roll-cage, Recaro seats, and Sparco harnesses. Unlike other similar setups the seats don't suck to sit in or make your life miserable, so nothing is lost here from a comfortability standpoint.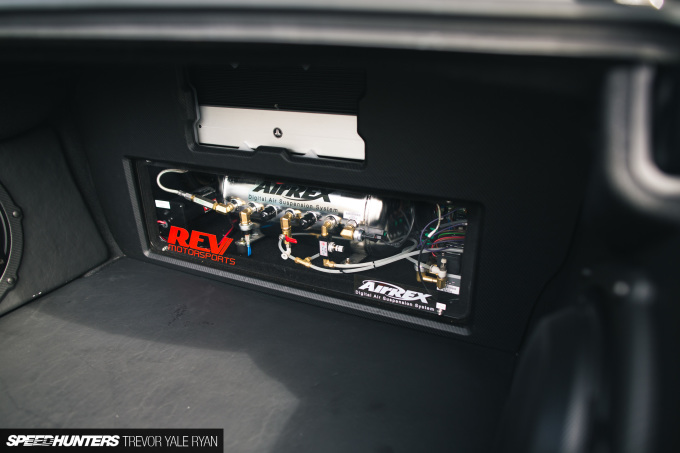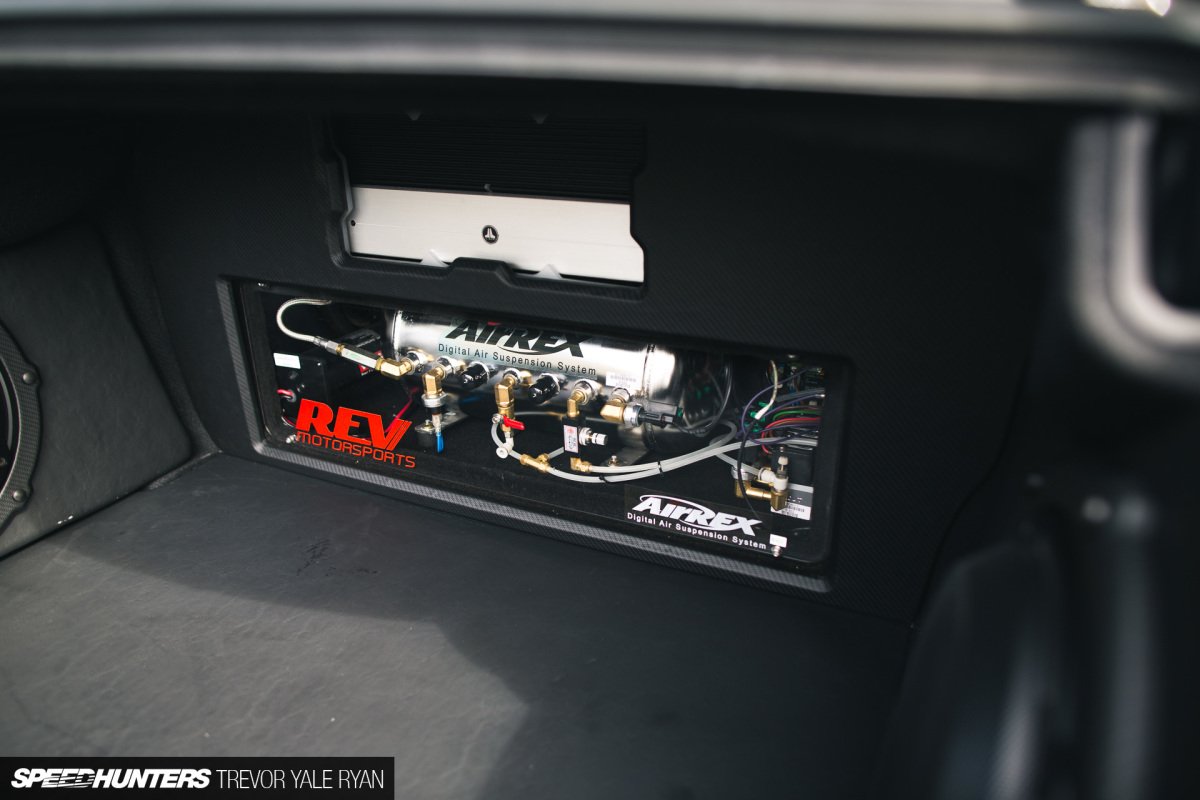 In the back of the Lexus you'll find the control system for the suspension tidily tucked away, surrounded by an audio setup you would expect to see in a car of this nature.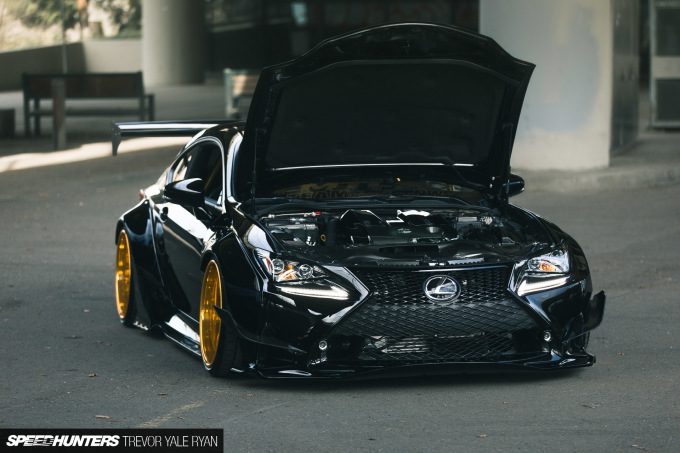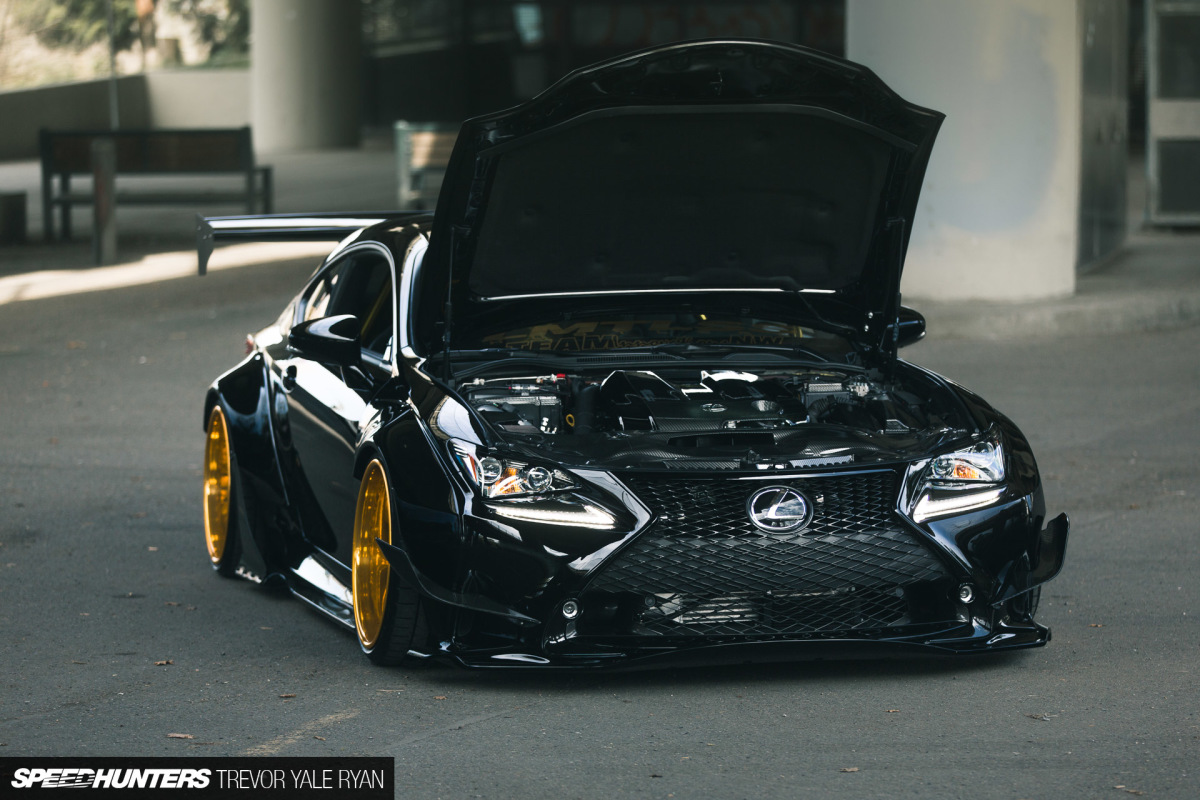 Pop the hood, and things get a bit more serious. Read: over 500hp on the stock internals. Roel is thinking of building a block and cranking up the boost, or the possibility of a radical swap down the road.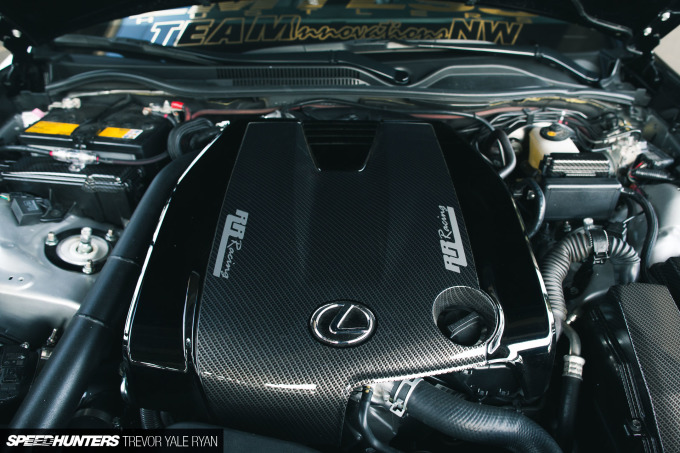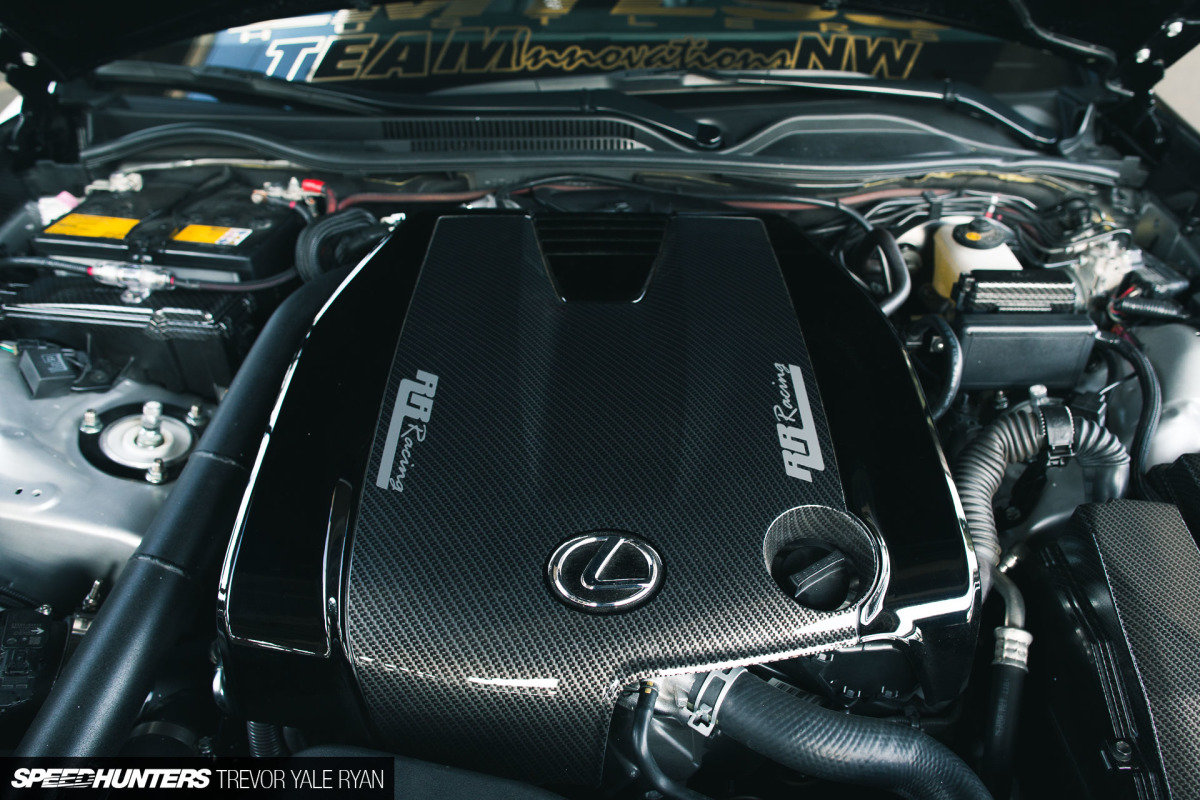 This power output is made possible with a completely modified RR-Racing supercharger, one that you can't really see from any angle. It's also a kit that you couldn't find anywhere on the market until Roel had his completed — part of Roel's inspiration for building something that no one else had done. The ECU and intake are also RR-Racing bits, while the exhaust is a great-sounding unit from ARK Performance.
But the one-off supercharger doesn't seem to be quite enough to keep Roel's drive for something different satiated, and he's since had a harness made that will allow him to swap in a twin-turbo 2JZ and still retain features like the paddle shifters. Here's hoping he can actually pull it off.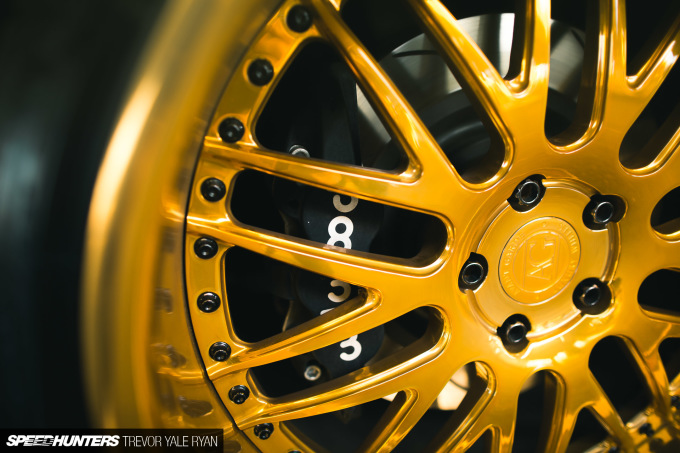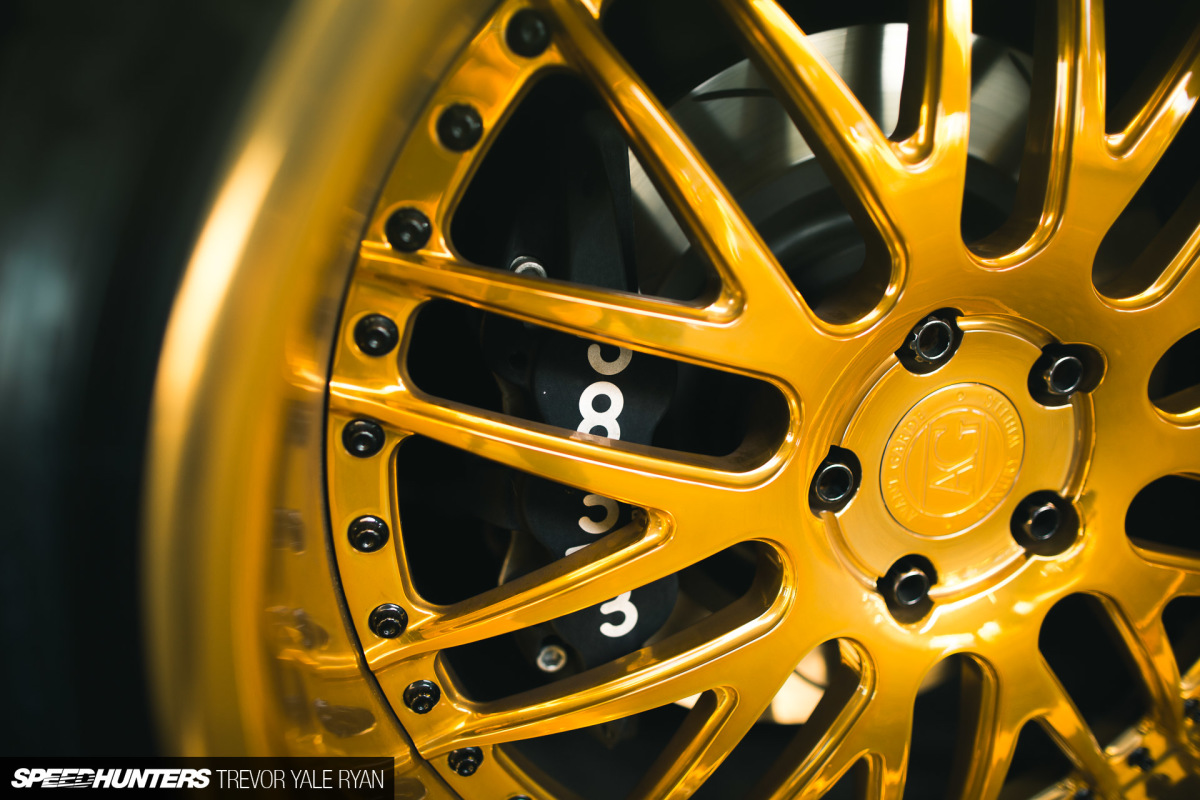 Moving away from the engine bay, tucked into the massive wheels are a set of Wilwood brakes; slowing down over 4,000lbs is a big job after all.
Style Is The Key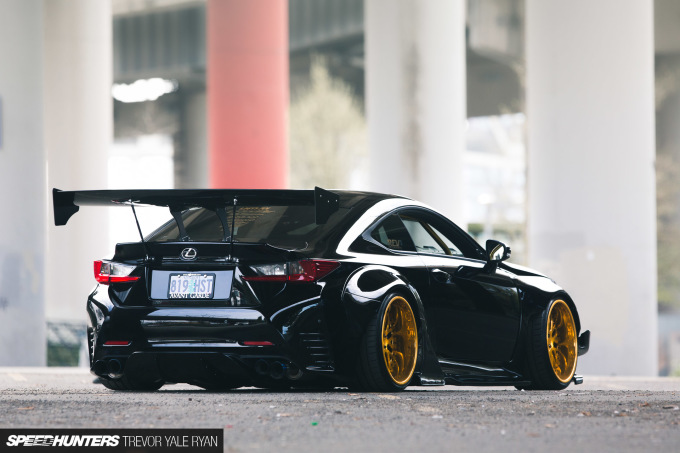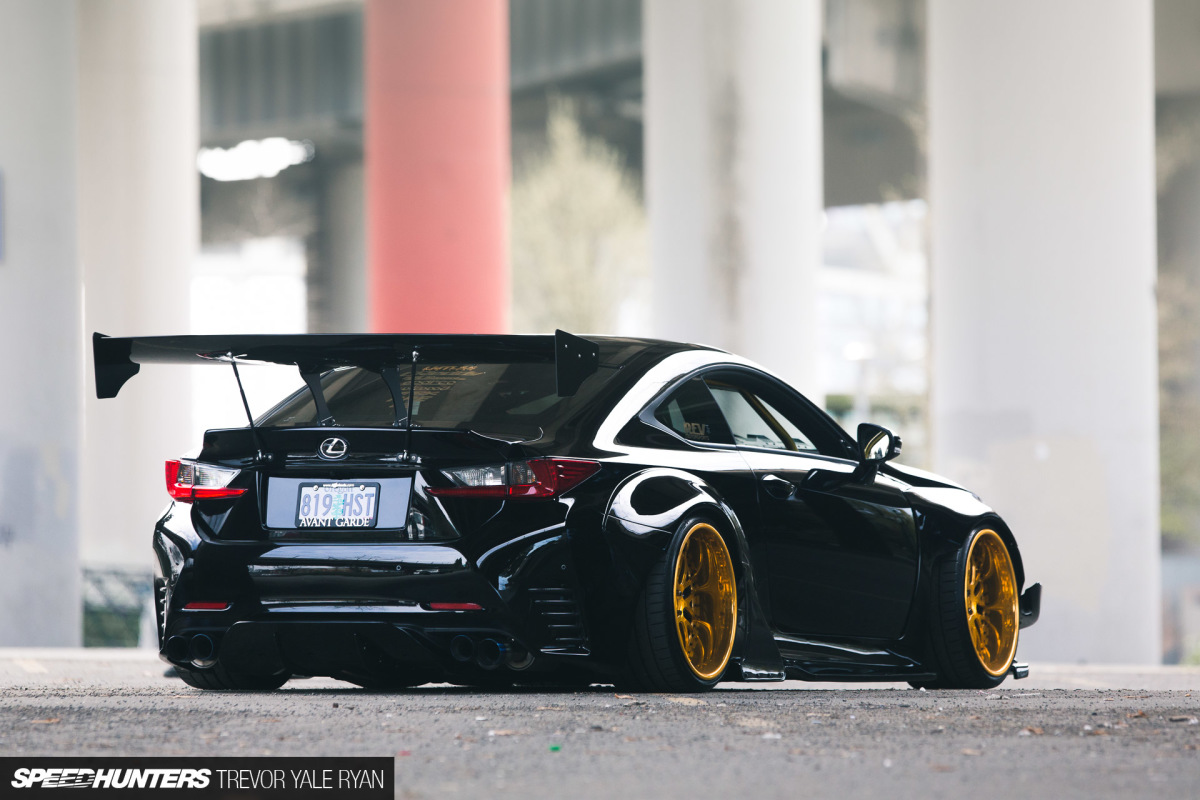 While I'm glad the Lexus has the power to back up its wild style, it is the style itself that will make or break a build like this. There's something about that molded Rocket Bunny kit that just works so nicely with the body lines and that deep glossy black paintwork, and it's just crazy that the wing looks at home here too.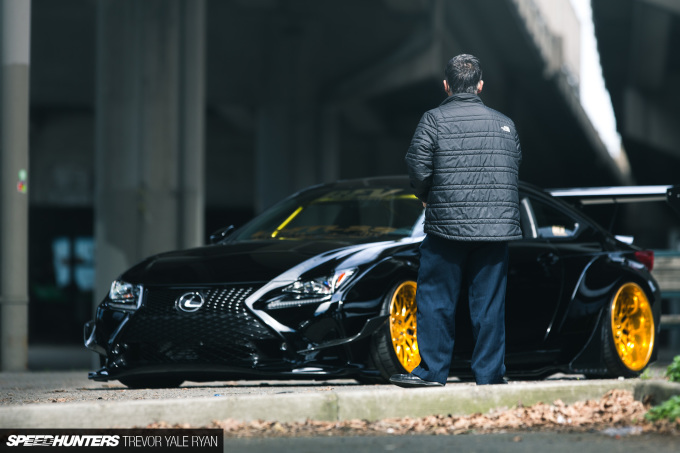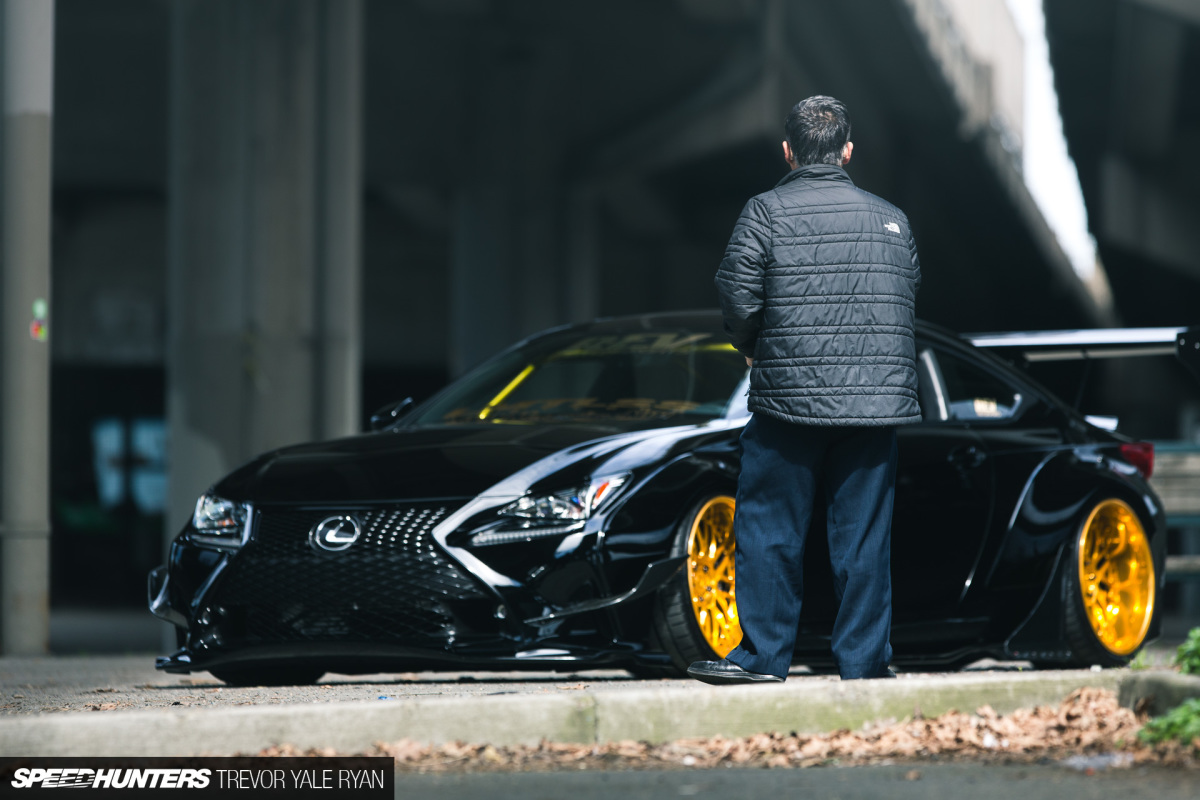 Then you have the vibrant gold Avant Garde Wheels providing ample contrast. It's a combo that I found myself staring at time and time again during my afternoon with the car, and I wasn't the only one.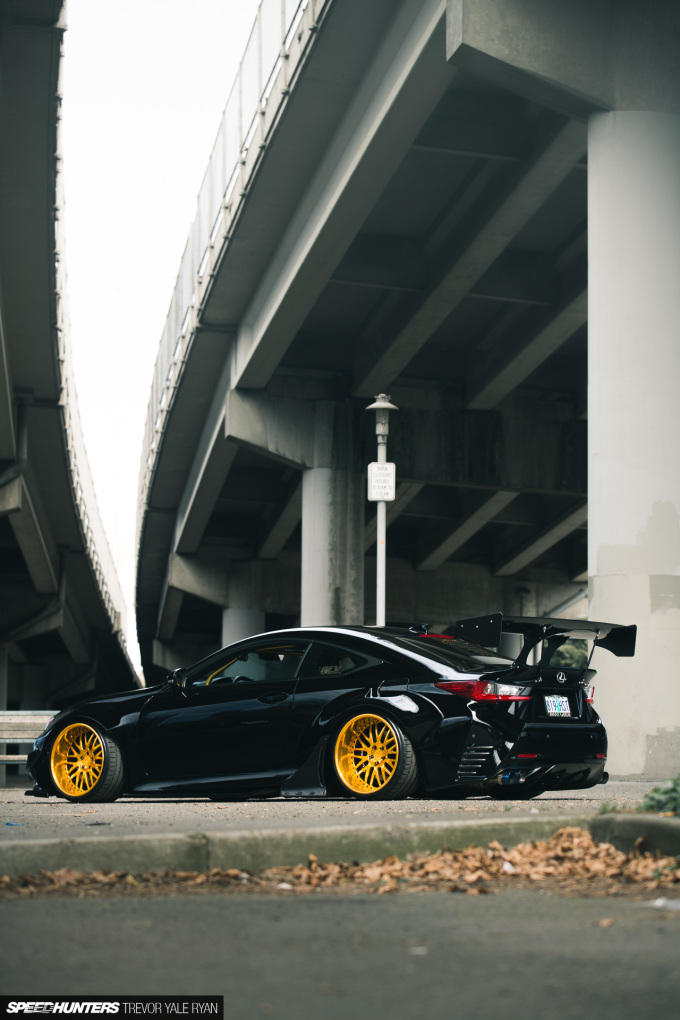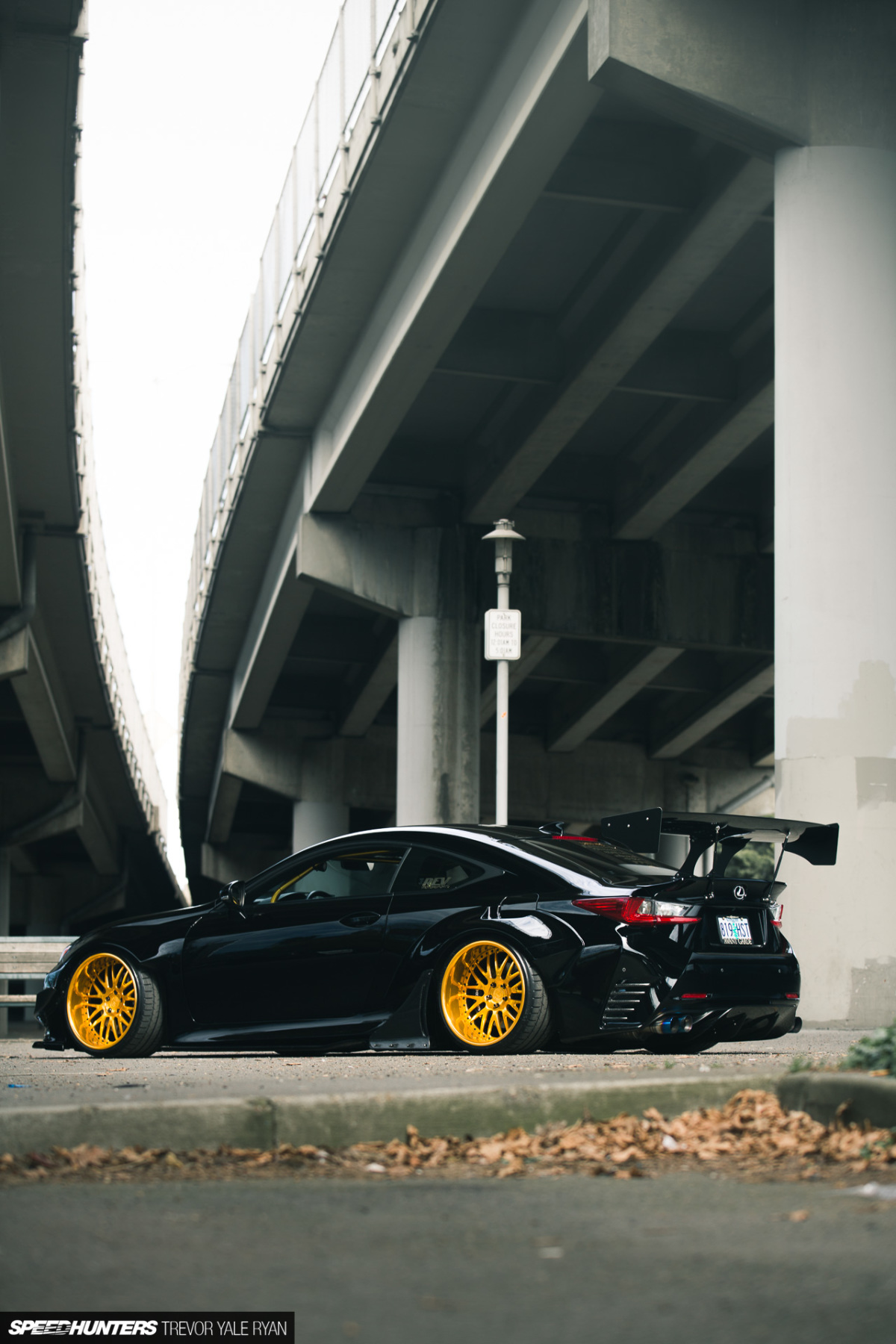 This build is the absolute exception to my dislike for big wings on cars that can lay frame – I'm really a fan of actual race cars, not that whole 'track-inspired' craze. But this brings me back to the dark art I was talking about before, like cracking some sort of forgotten code.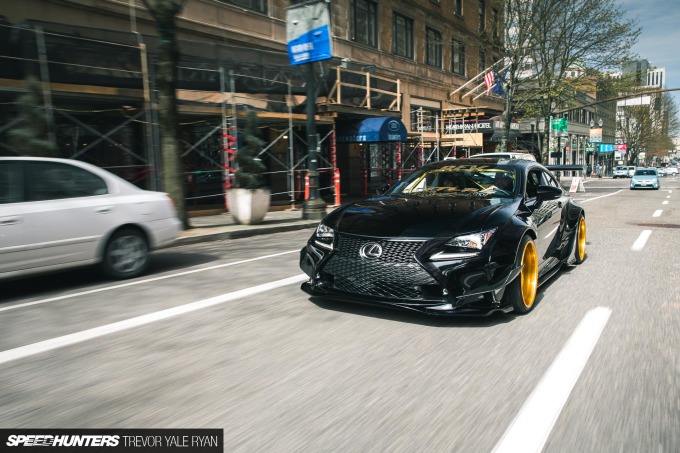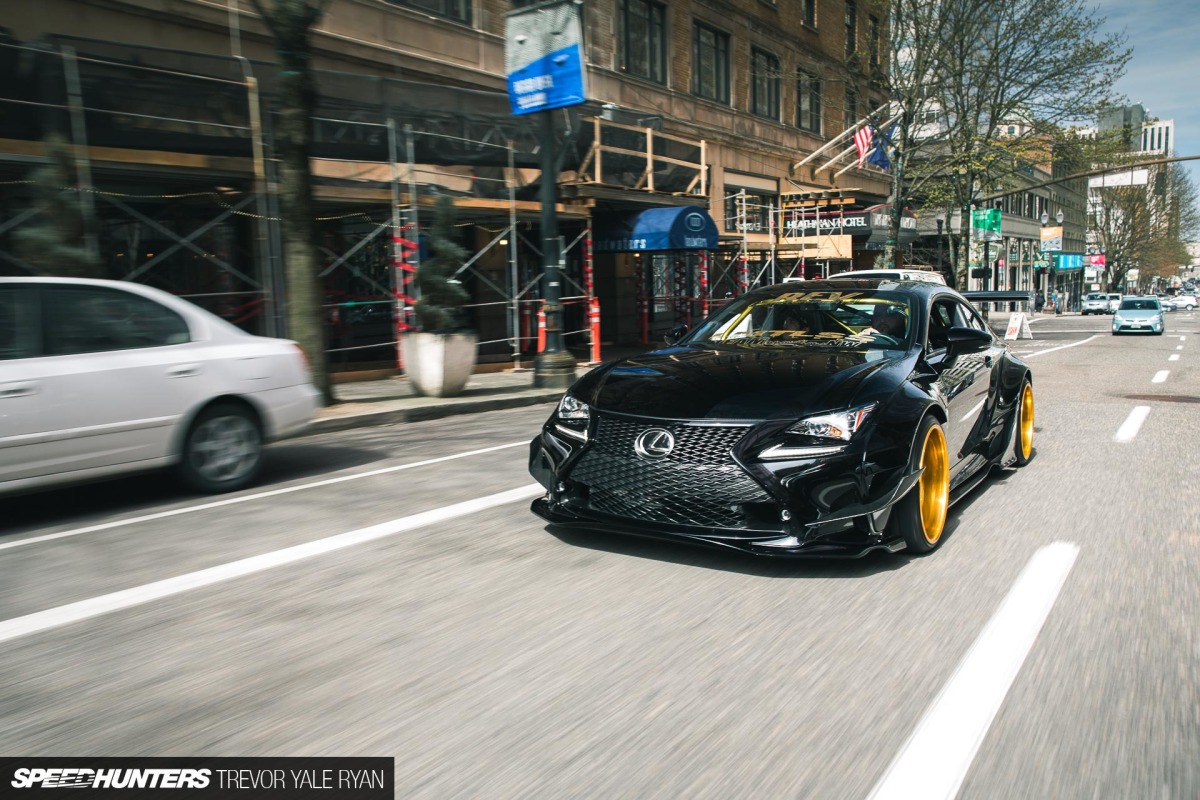 It's possible to make a series of questionable choices that strike the right combination, resulting in something other-worldly. It's like Roel's flying around town in some sort of spaceship from the future that an alien race based off of a 2015 Lexus and sent back in time.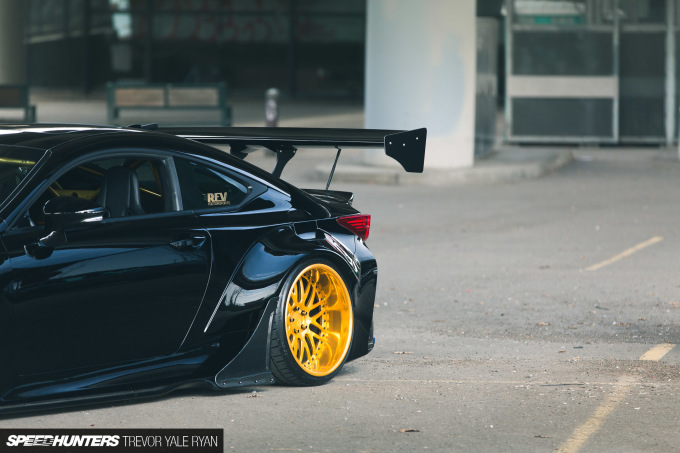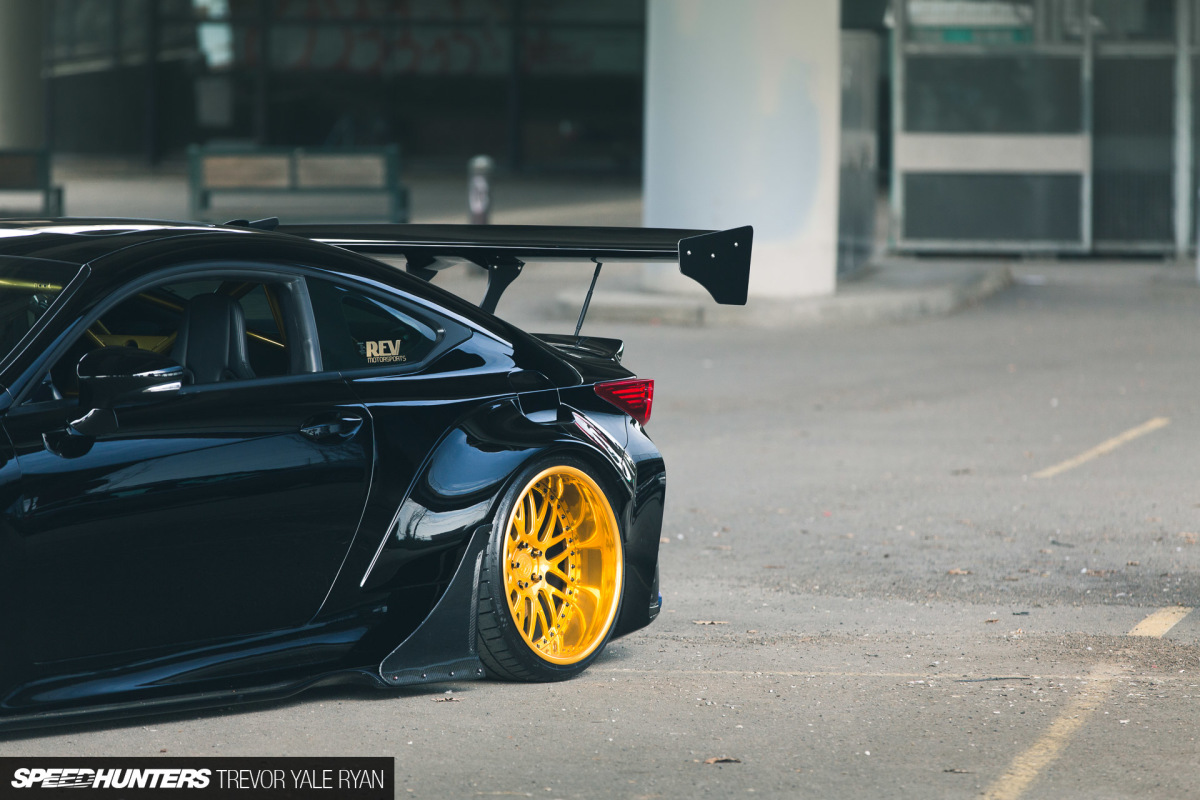 Okay, maybe not quite, but it's just so crazy to look at and hard to believe how well it all works together.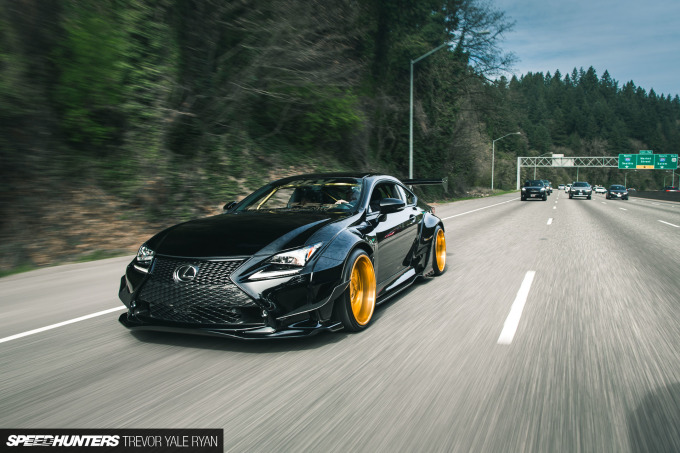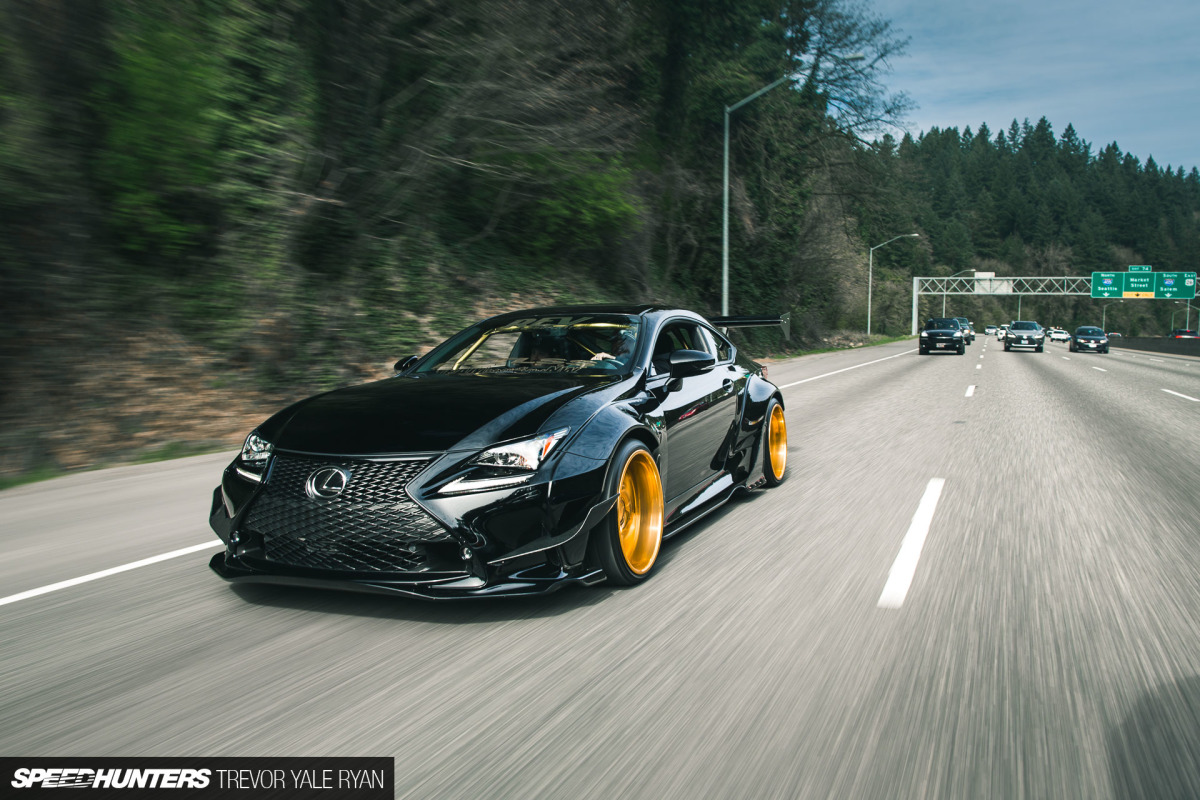 Even though I know all of the bits and pieces that went into this car, the end result is so much greater than the sum of those individual parts.
A tremendous amount of work went into making this F Sport unlike any other. As I was tagging along with my good friend Mark Vasilyuk for this shoot, it's only fitting I share another one of his videos that shows a bit of what went on with this Lexus before completion.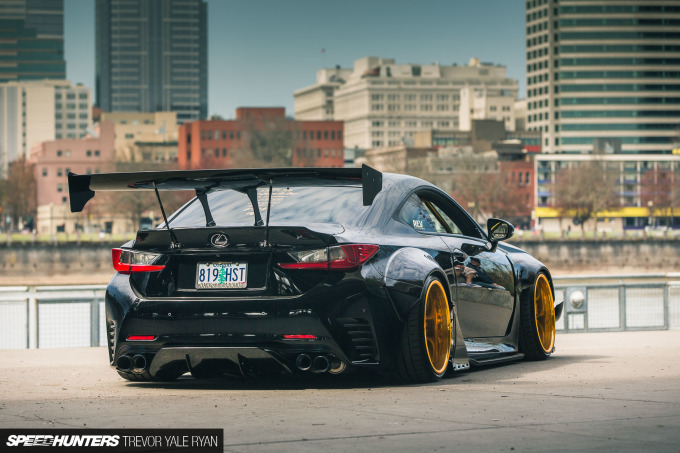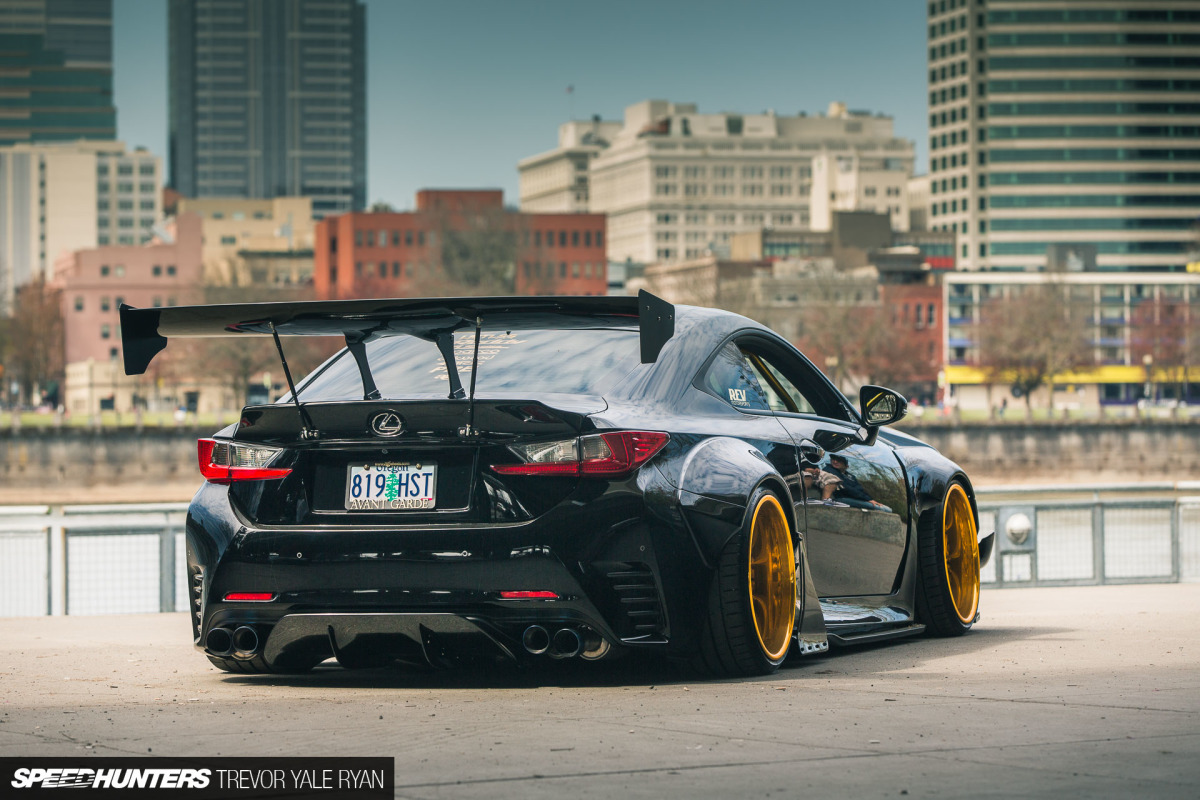 Building something like this requires a vision, and Roel saw something in this chassis that I never could have.
This is what makes car culture an art unlike anything else.
Trevor Yale Ryan
Instagram: tyrphoto
TYRphoto.com
Lexus related stories on Speedhunters
Cutting Room Floor