Welcome to the custom automotive cocktail that is the Mooneyes Street Car Nationals.
This is one of our favorite annual events, a wild mix of everything and anything laid out right in front of your eyes in the heart of Tokyo's Odaiba district. It's one of the most colorful representations of Japanese car culture, and what we usually come across either surprises us or just straight-up makes us smile.
Consider this a littler taste of what we've got coming, which itself should leave you in awe of how the Japanese continue to reinvent themselves year in and year out.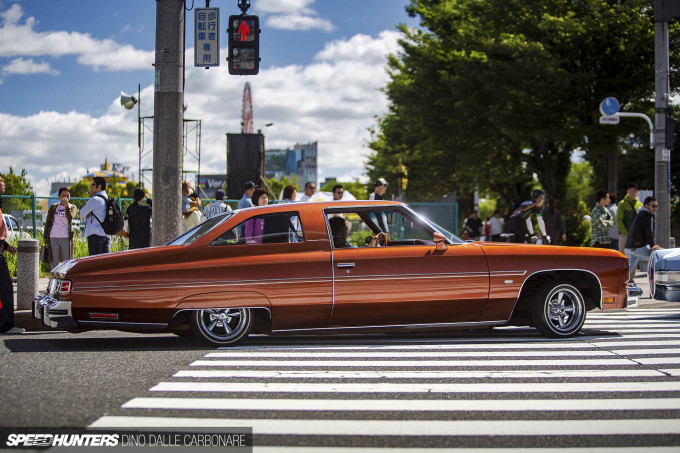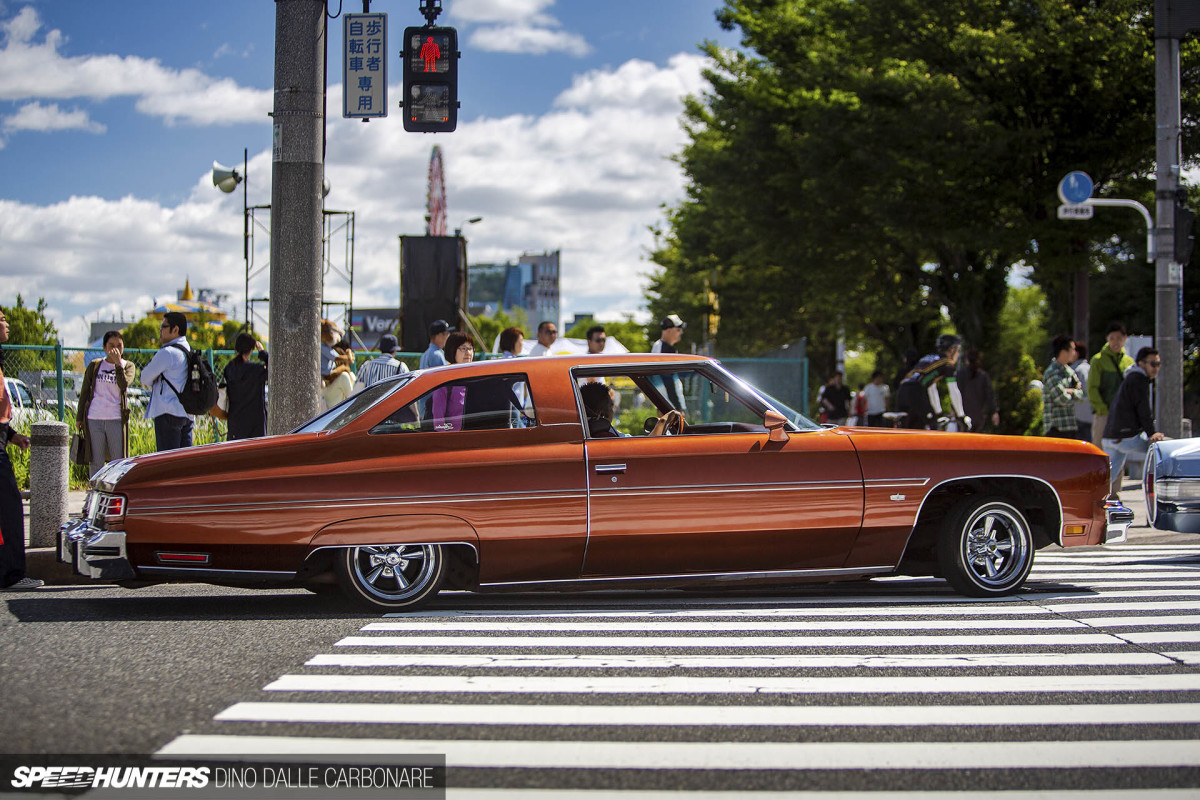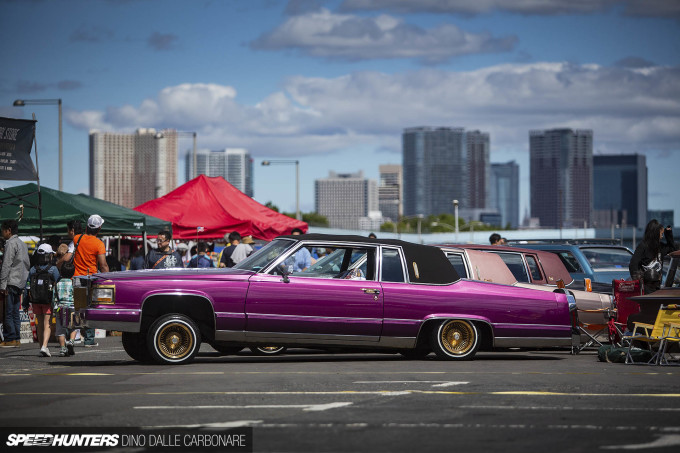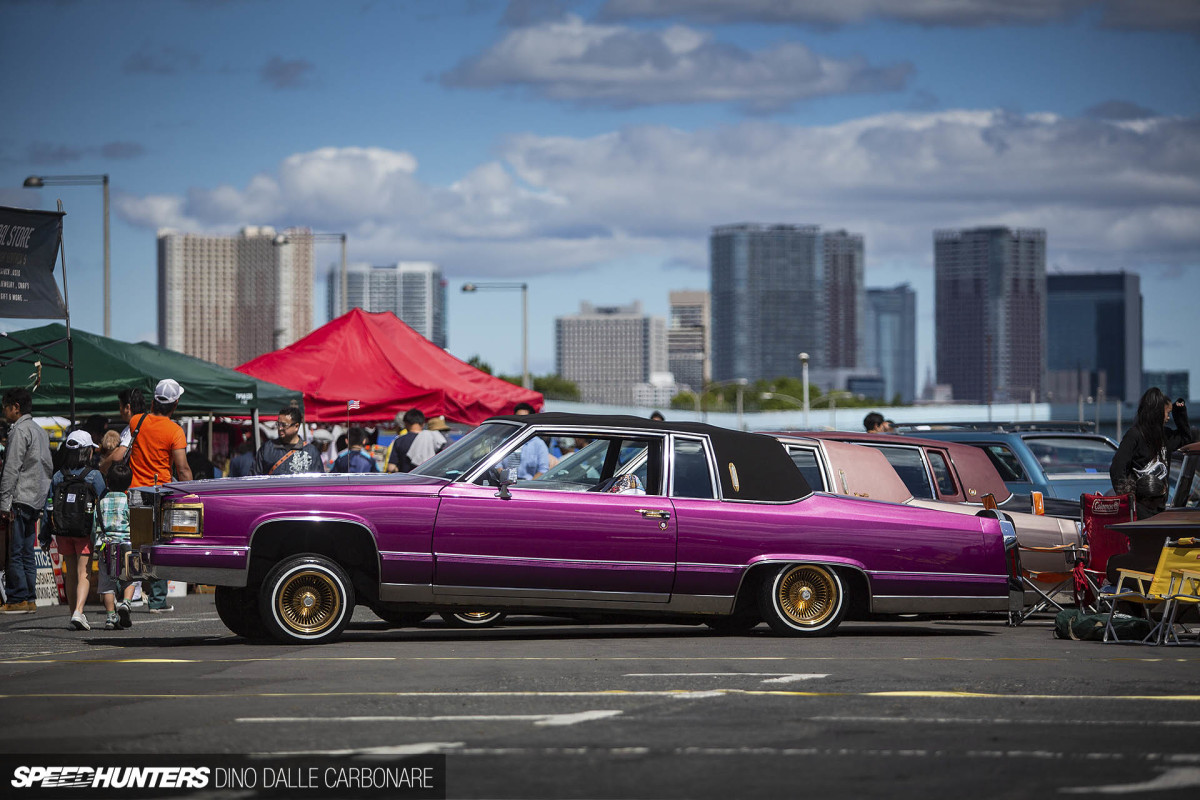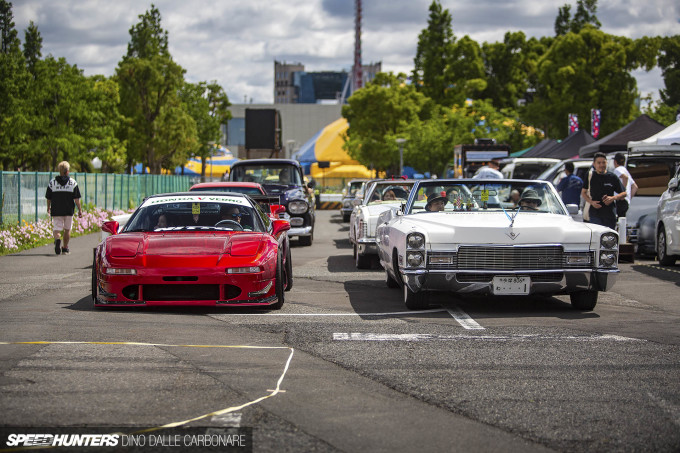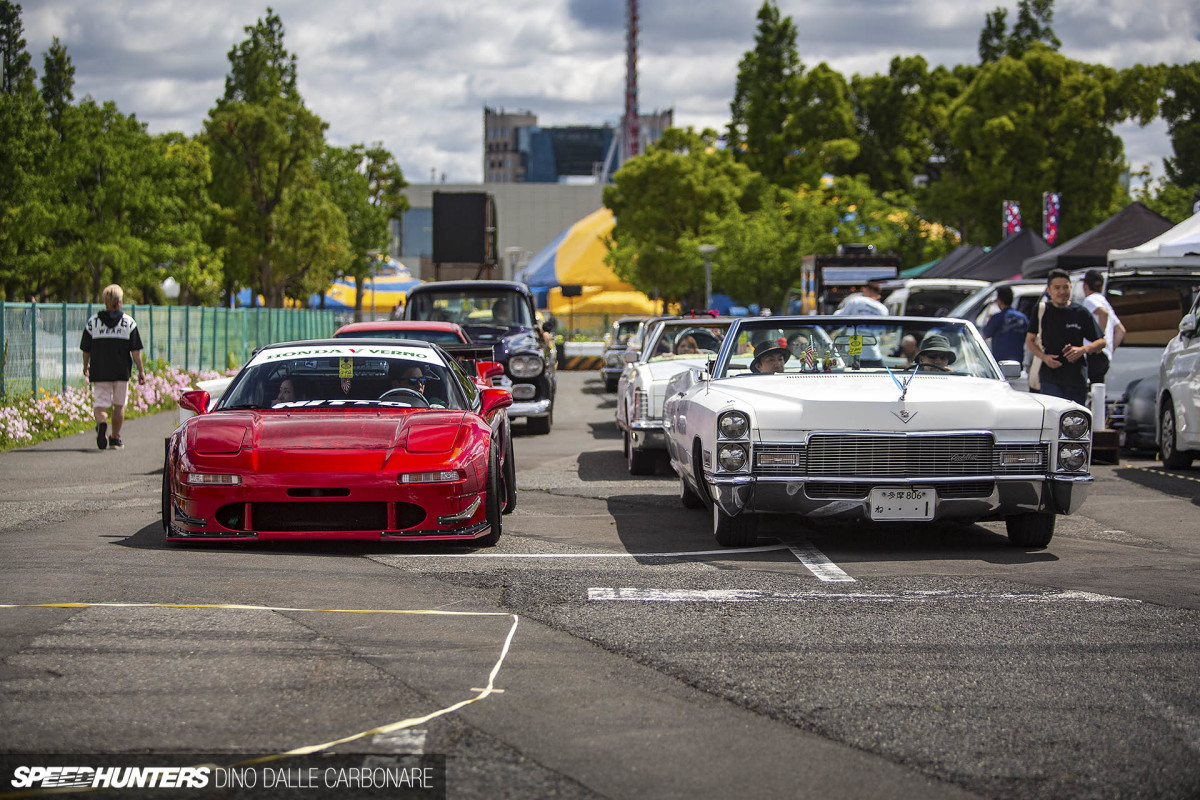 As I was snapping the picture above, I thought to myself how it was such a perfect representation of the mix of cars and styles that you always find at Mooneyes events in Japan.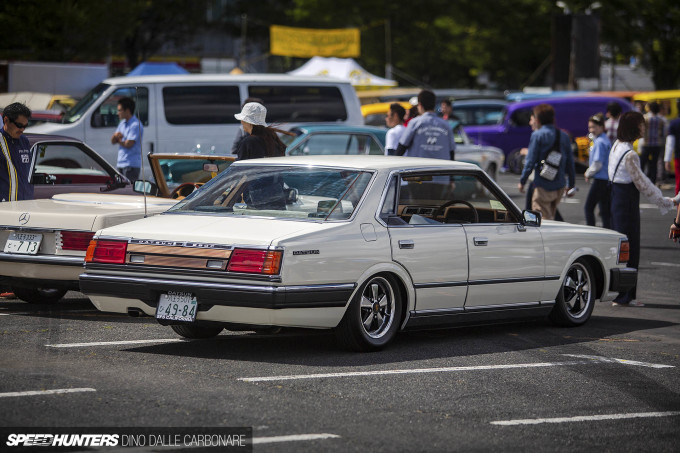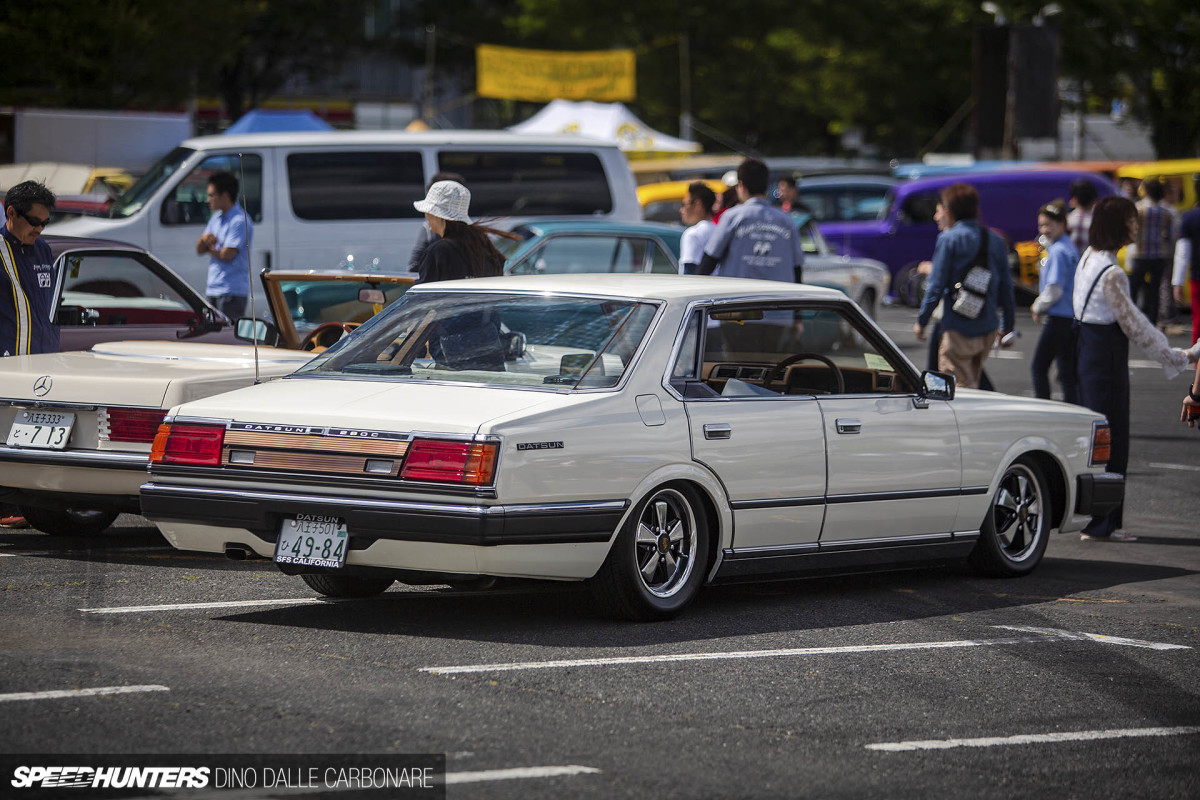 As ever I'll be trying to break things down with easy-to-digest looks at various cars, while of course focusing on the ones that I know you'll get a kick out of seeing in more detail.
Mooneyes has managed to fuse East and West in its own very special way, and there were so many examples of this all around the massive Aomi parking lot in Odaiba where about 1,200 vehicles were on display.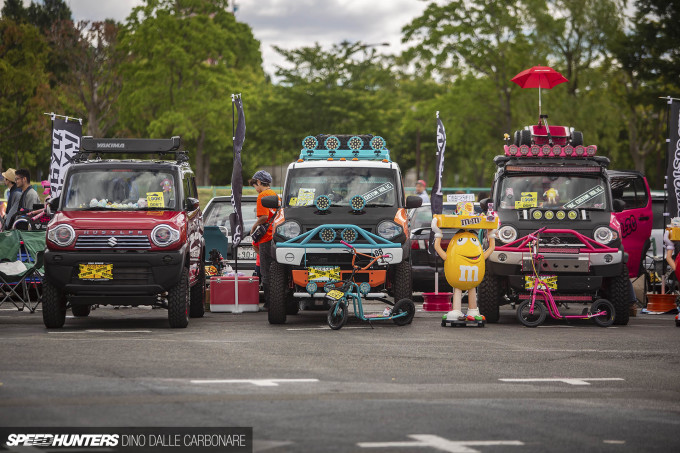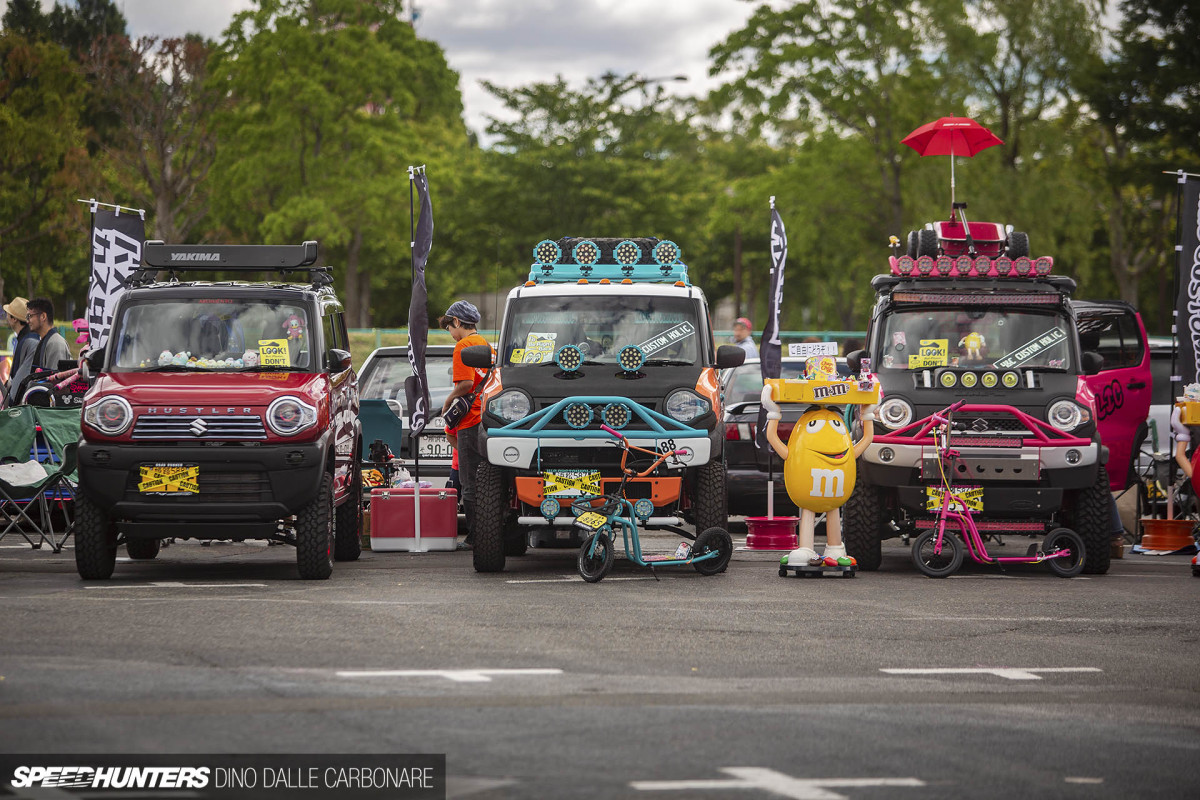 Those ranged from the exceptionally crazy and unexpected to the impossibly Japanese, like this trio of lifted and customized Suzuki Hustlers. The name alone will probably make you smile.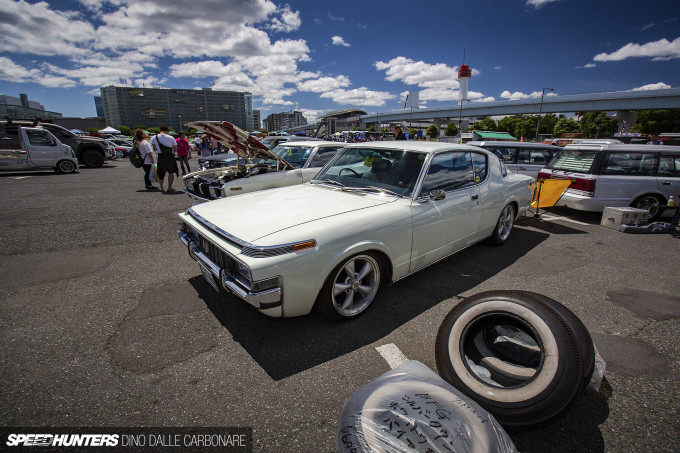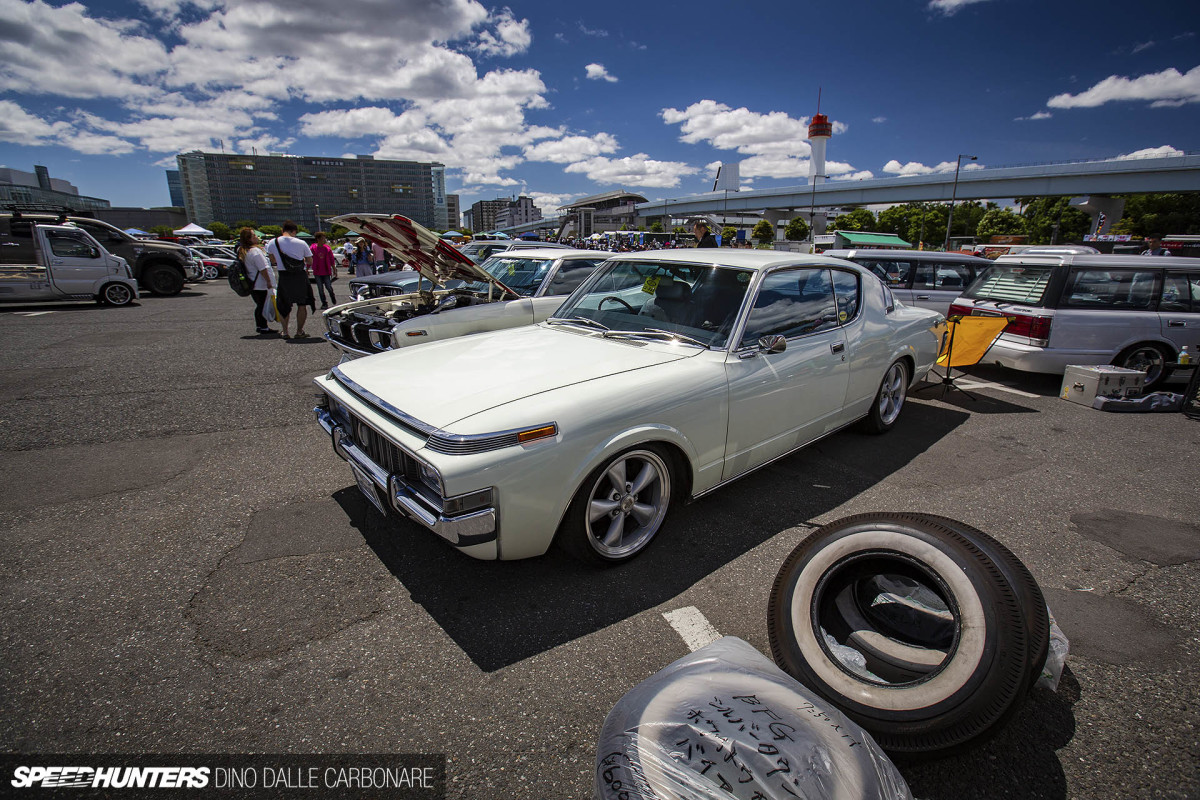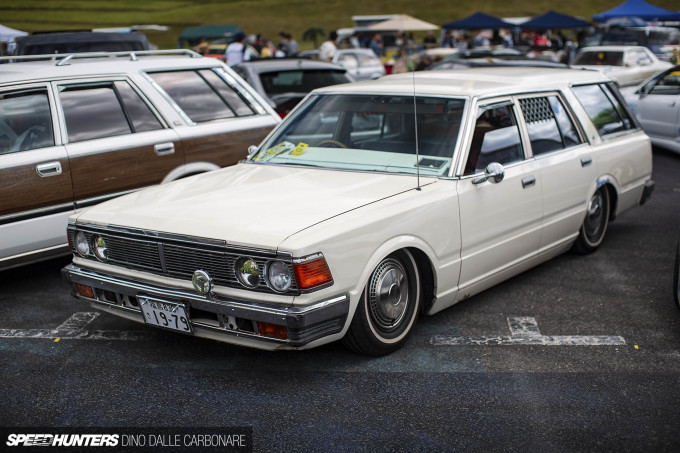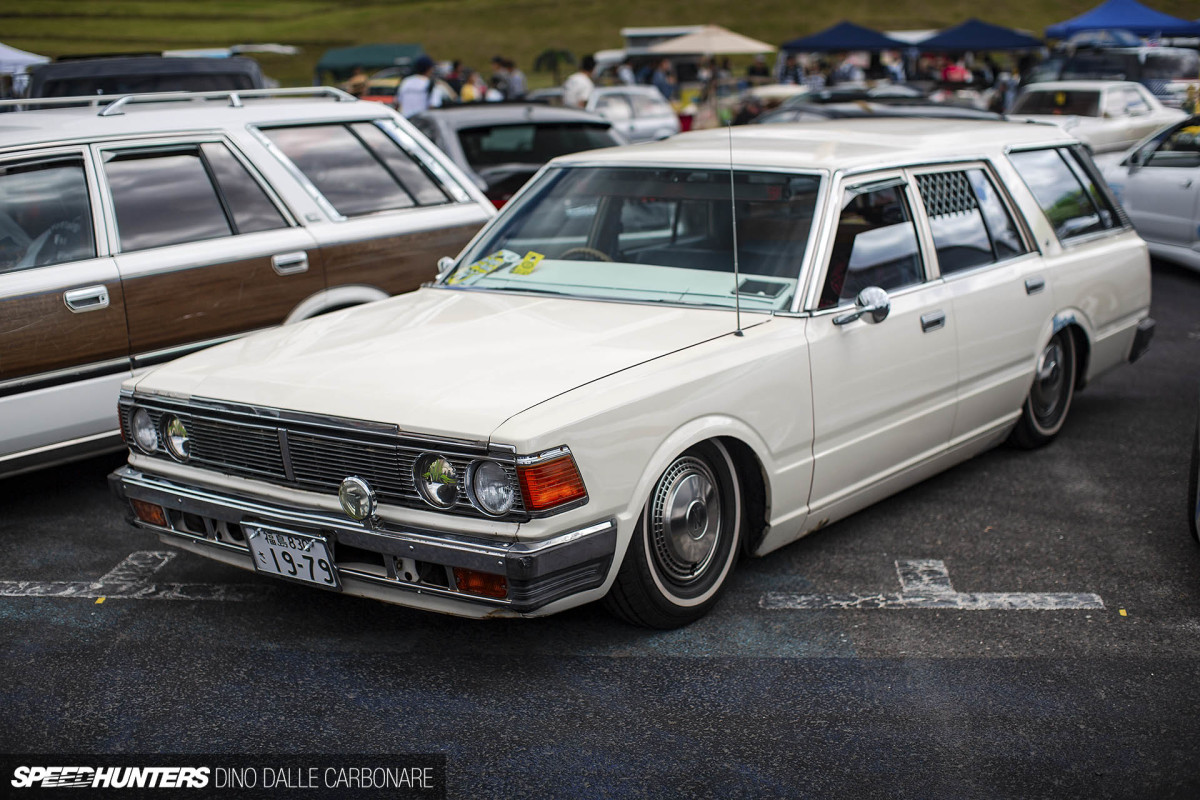 Then of course there's the stuff that we crave for, the exceptionally built models that have become our favorites over the years, topped off with the odd kyusha from yesteryear – the rarer the body shape the better.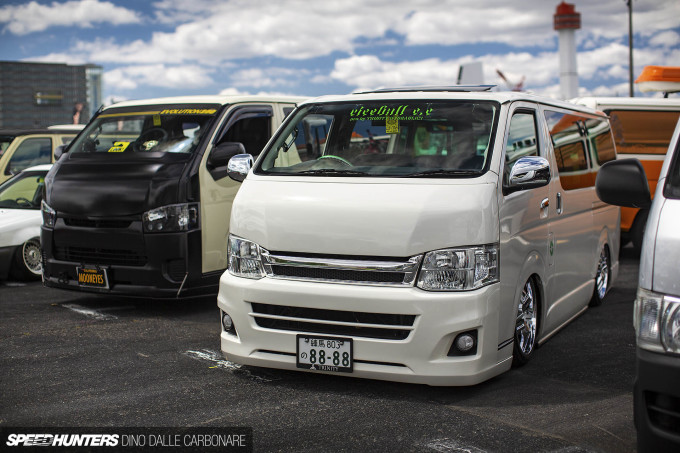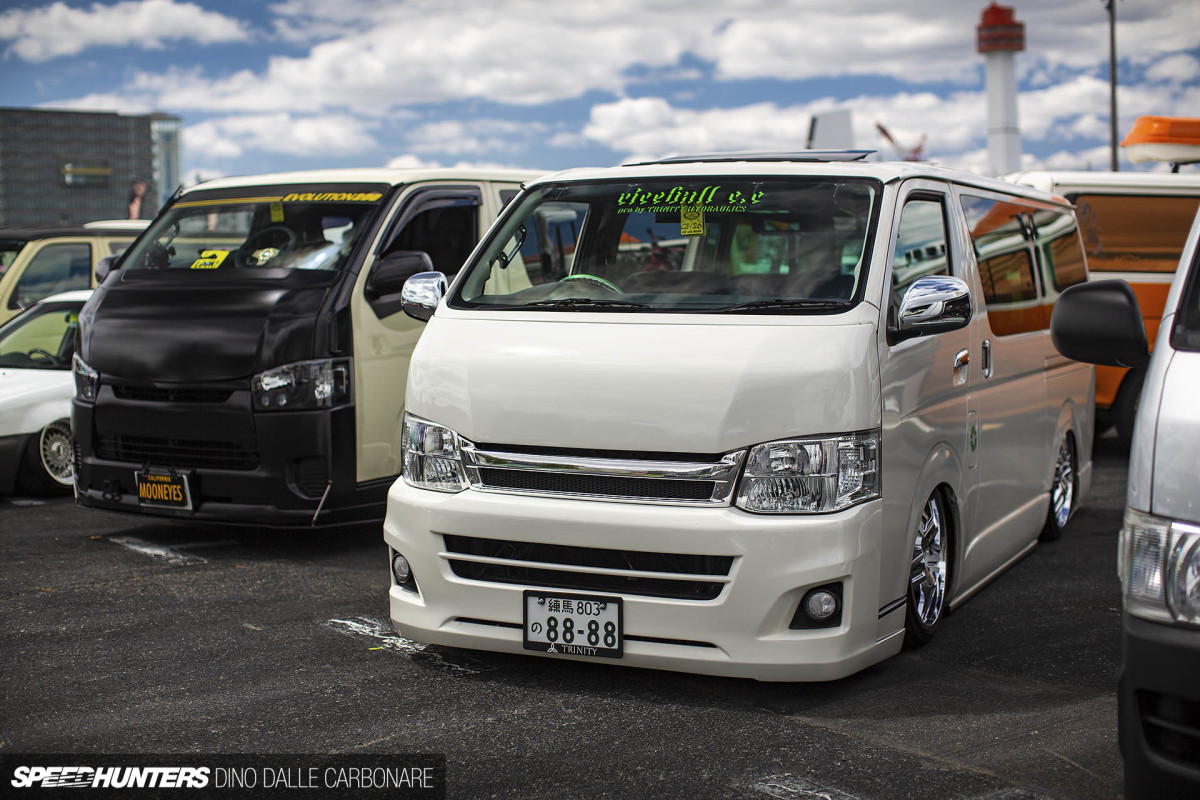 I can't forget the Toyota Hiaces, commercial vans to the unsuspecting passerby, but a clean canvas to build on for custom enthusiasts.
Something that's very Japanese is the Toyota Probox, a van-like station wagon that's a popular vehicle for company reps and technicians across the country. Its unique shape has attracted a legion of fans that modify it, except within this line-up it was a customized Honda Motocompo that was drawing people in for a closer look.
Slammed, dumped or just riding low – you'll be hard-pressed to find a vehicle at the Street Car Nationals that hasn't had its owner's heart and soul poured into it.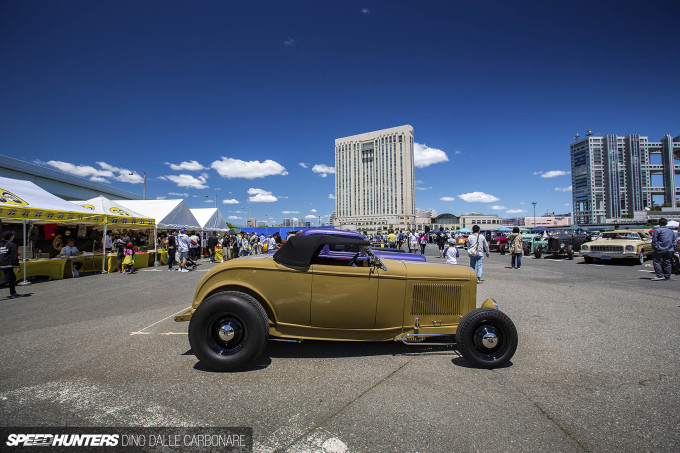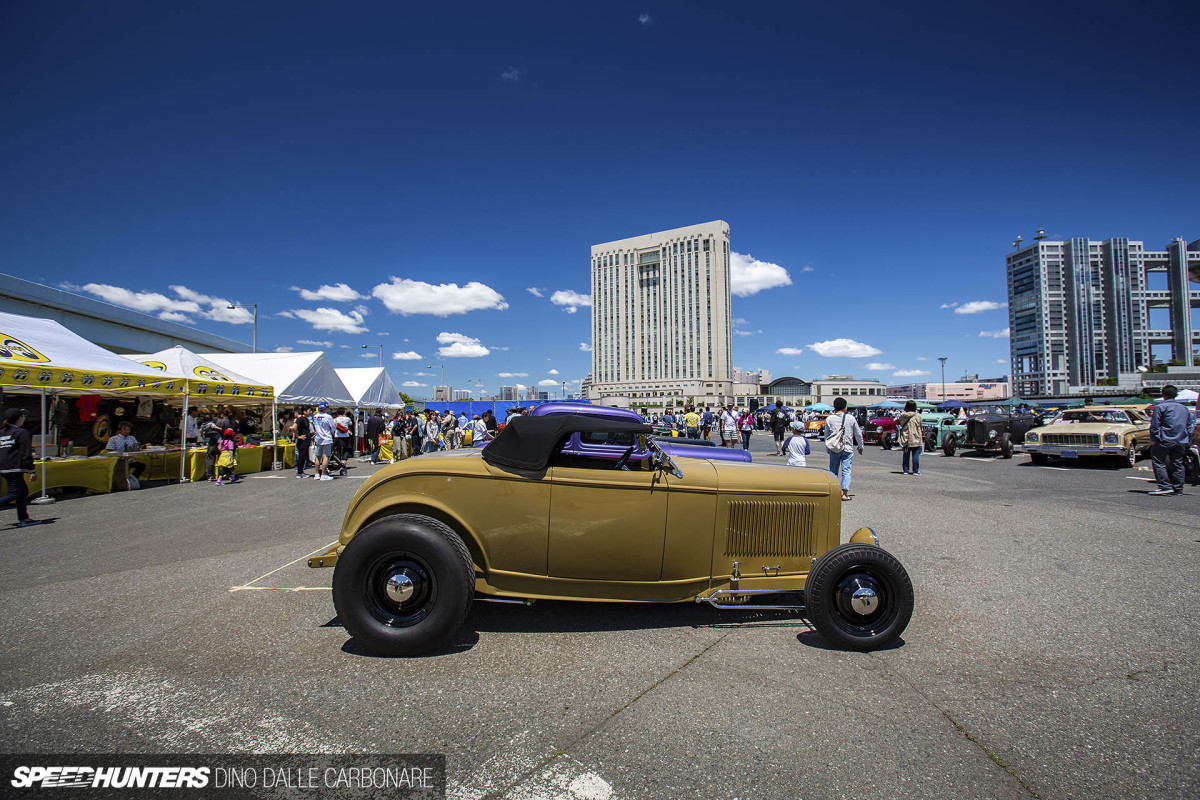 Then of course we get right into the meat of any Mooneyes event: the hot rods, rat rods, lowriders, and all other types of customized metal from the good ol' US of A. They're all unique and all worthy of a dedicated story.
After shooting for a good amount of time, I'd come up for air and then find myself looking around the seemingly infinite rows of parked cars and feeling a little overwhelmed. Where do I go next? Which car do I focus on now? Did I see every single car at the event, or did I miss something important?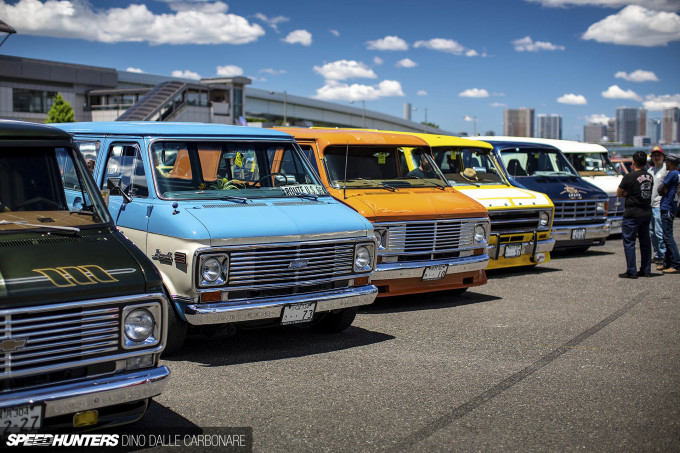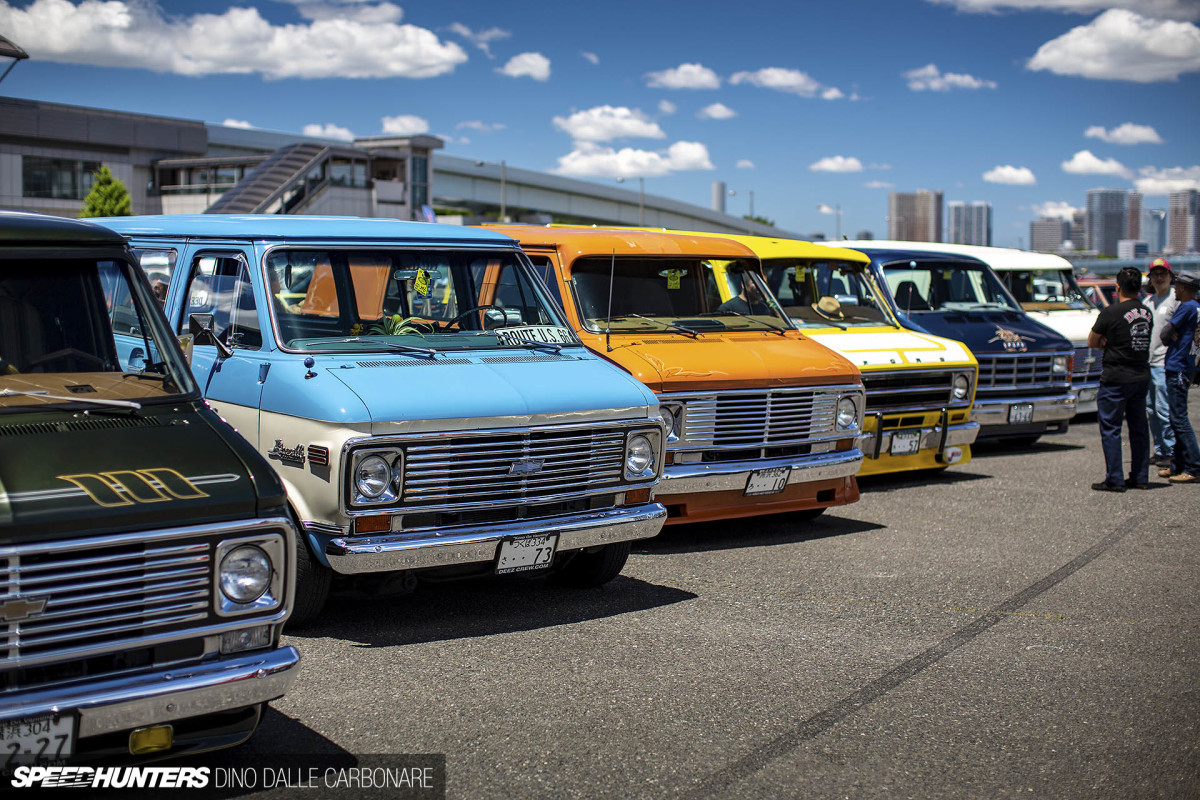 Squint your eyes and it all looks like a mixed bag of Skittles!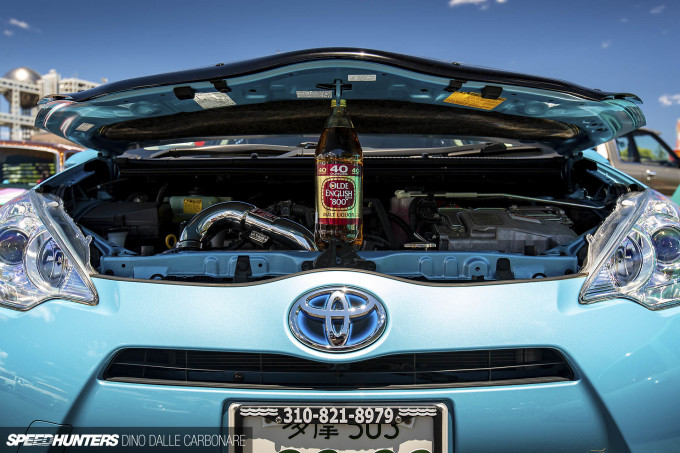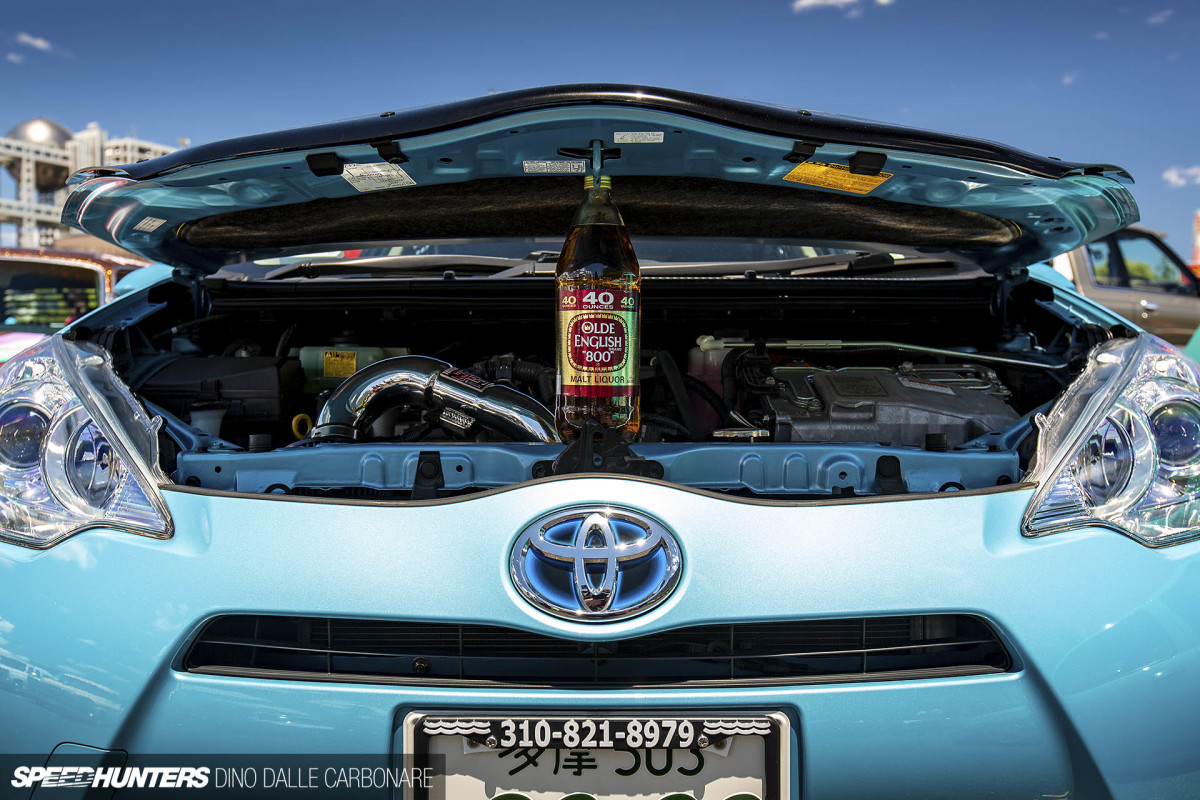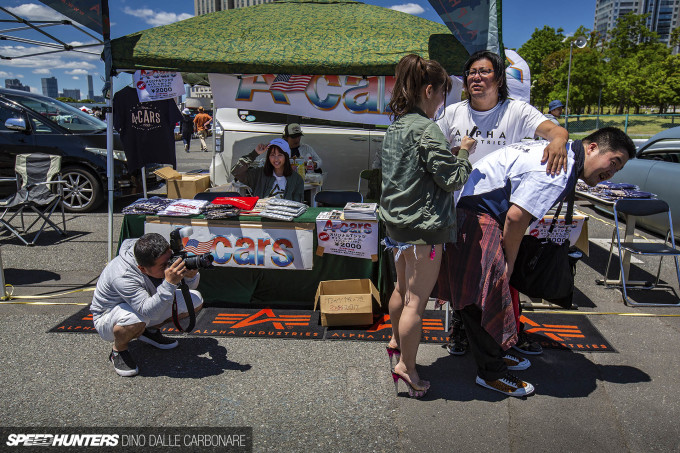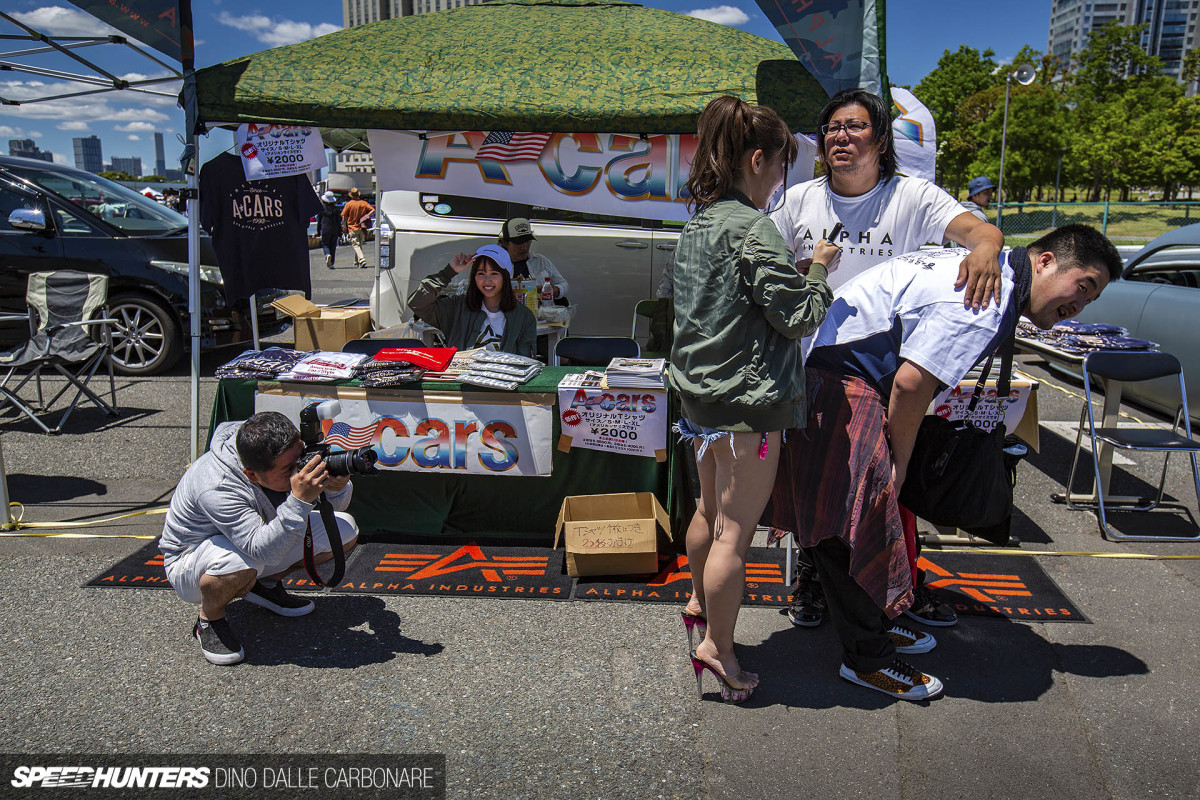 With the odd 'WTF?!' sighting to stop you in your tracks. This is Japan after all…
Hopefully this extended preview of what's to come has you craving for more Mooneyes Street Car Nationals coverage. Make sure you check back soon to see the awesome cars I hunted out for you!
Dino Dalle Carbonare
Instagram: speedhunters_dino
dino@speedhunters.com