Lexus, Standing Out
Spend any extended amount of time in Japan and one societal characteristic that you'll pick up on is conservatism.
There's a stigma against standing out or drawing too much attention, be it to oneself, to a company, or even to a product. It's something that is so deeply ingrained into society as a whole that it's pretty much everywhere you look. Cars aren't immune either, not so much the mechanical side of things, but the design. These days Japanese manufacturers take a very safe approach; cars do continue to evolve, but most are bland and lack strong visible and recognizable design DNA.
Then there's Lexus. I respect Lexus as it's shown to have balls. It's not afraid to try new things, to stand out and be recognizable.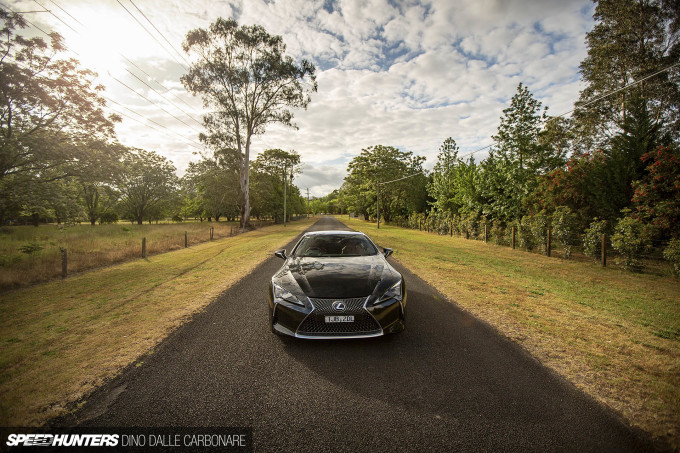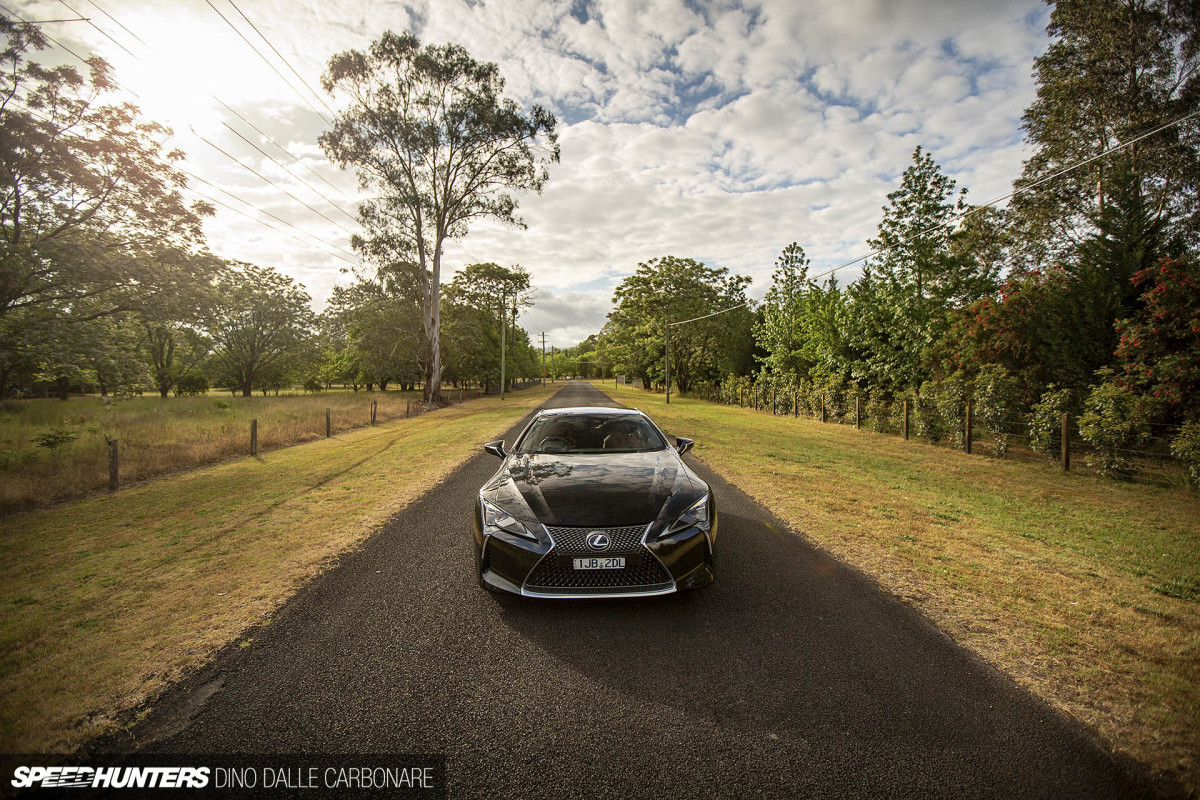 To say these words about a Toyota brand, well, it's a bit weird. Up until a few years ago it was known for building boring and uninspiring cars that were designed by committee and signed off by the bean counters. But then there was a big internal push for creativity by Akio Toyoda, not to mention a return to sportiness and the emotion that had been sucked out of Toyota's cars. With the Lexus badge representing the pinnacle of what Toyota could and can do, the company worked hard to sculpt and devise a strong DNA.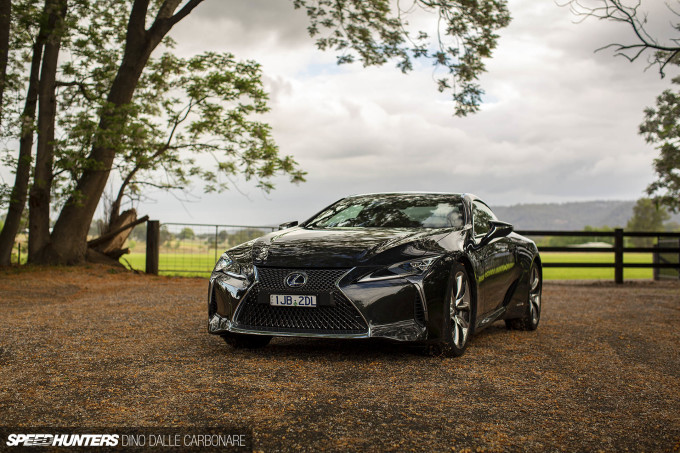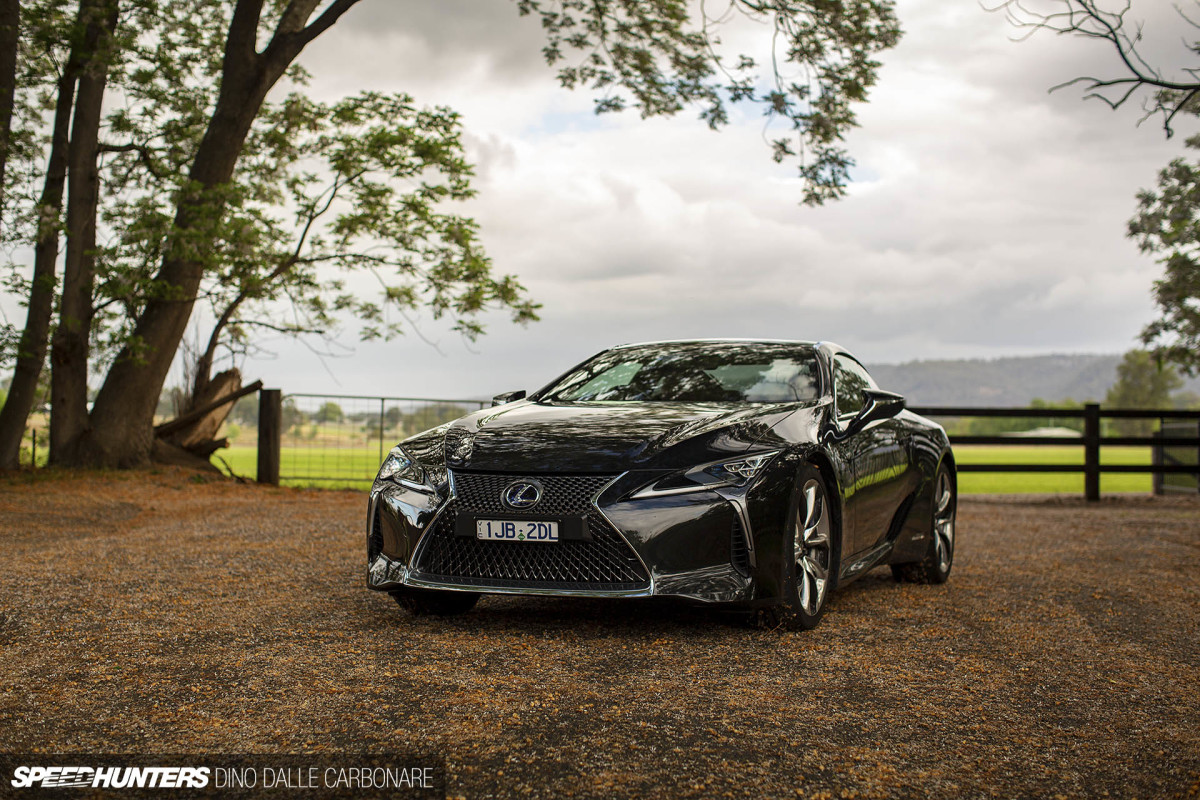 Which brings us to the LC. This model sits above the RC & RC F and filled a void that nobody even realized existed. But Lexus wanted to push into a higher performance and luxury bracket, which of course means a higher price point. But it honestly never really made much sense to me until I had the chance to spend a few days with one during my trip to Sydney, Australia last year for the 2017 Yokohama World Time Attack Challenge.
The local Lexus reps lent me this LC 500h to drive around while I was in town, and in the process I was able to understand not only what the model is all about, but also what Lexus is trying to do.
As the 'h' after the LC 500 model name suggests, this is the hybrid version. Lexus has an electrified version of almost every model in its line-up, so there's nothing surprising about this at all.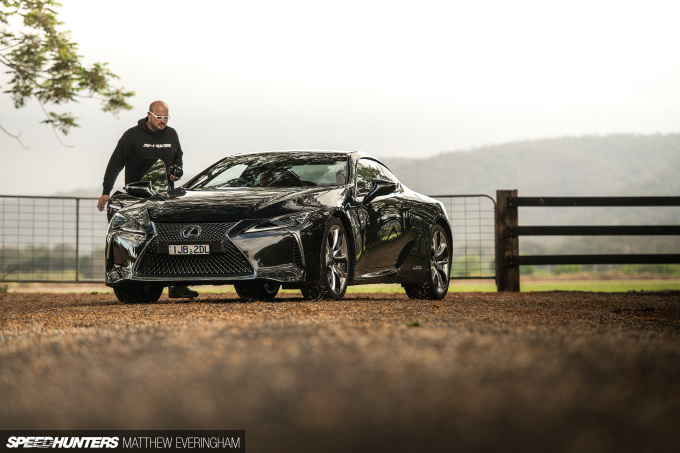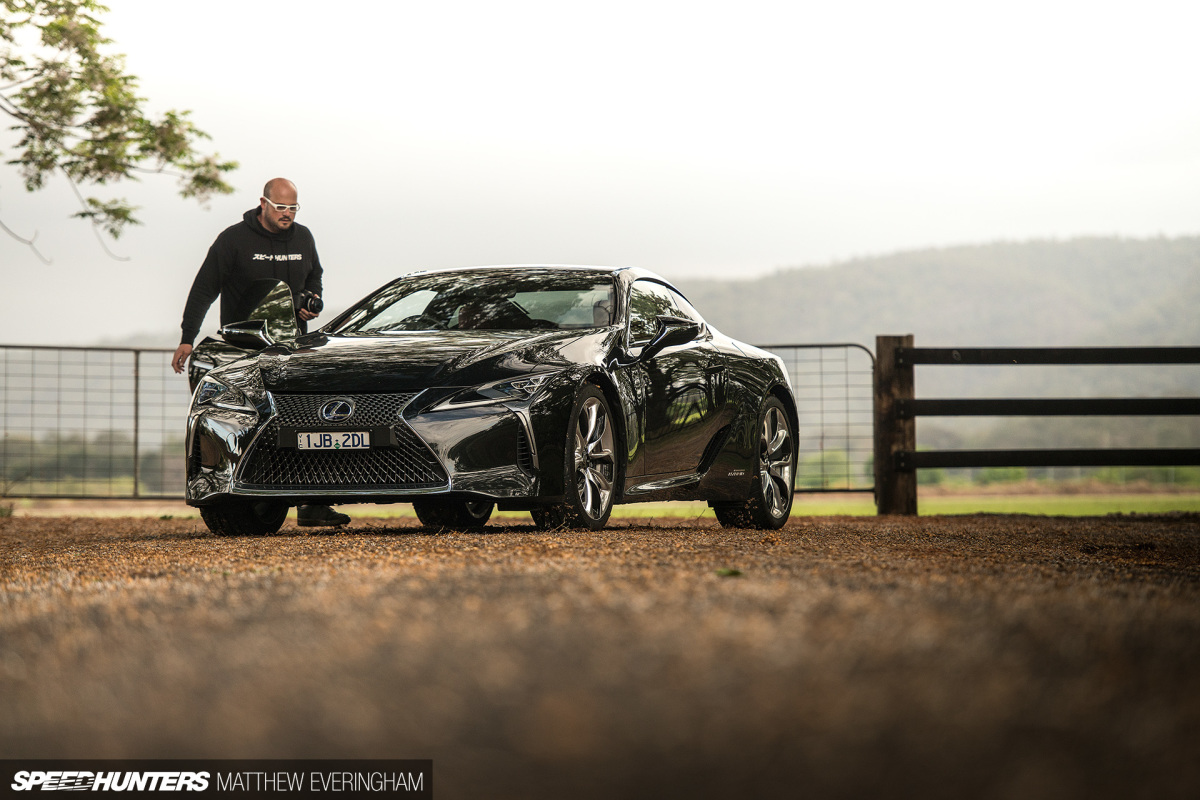 I originally wanted to drive the regular V8-powered LC 500 in Japan and combine my experiences of both cars, but I've not had the chance to get behind the wheel of a non-hybrid LC just yet. But that's OK, the tamer and more daily-friendly 500h was a great way to familiarize myself with the chassis before I get into one that makes all the right noises.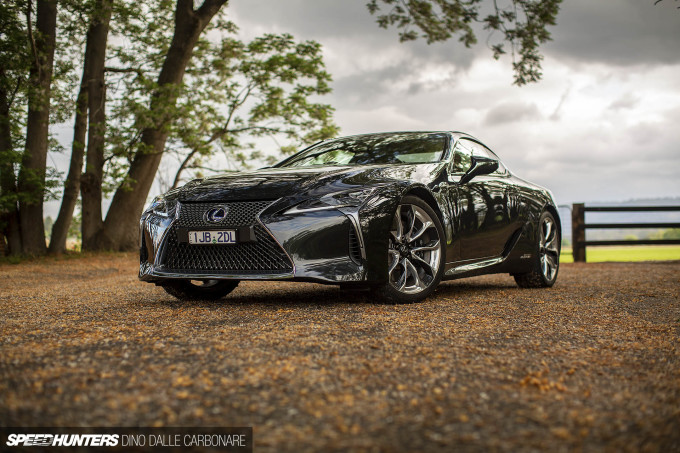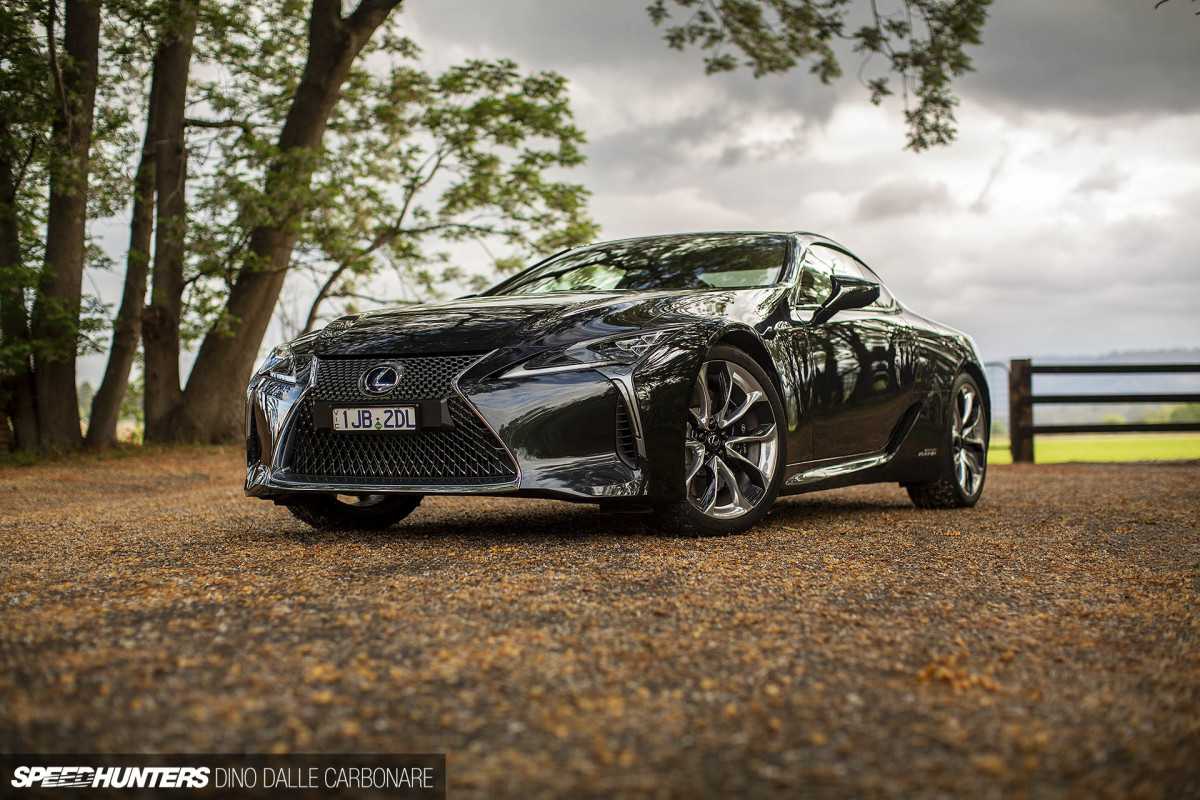 The day before I flew back to Tokyo, I met up with Sydney-based Speedhunter Matt and hit some of his local photography locations with the big coupe.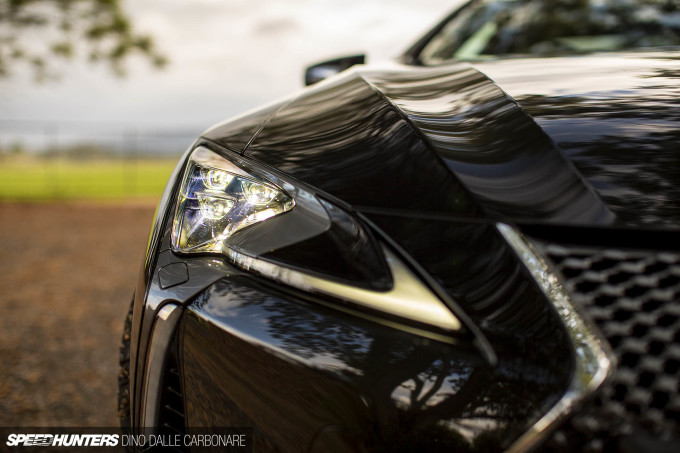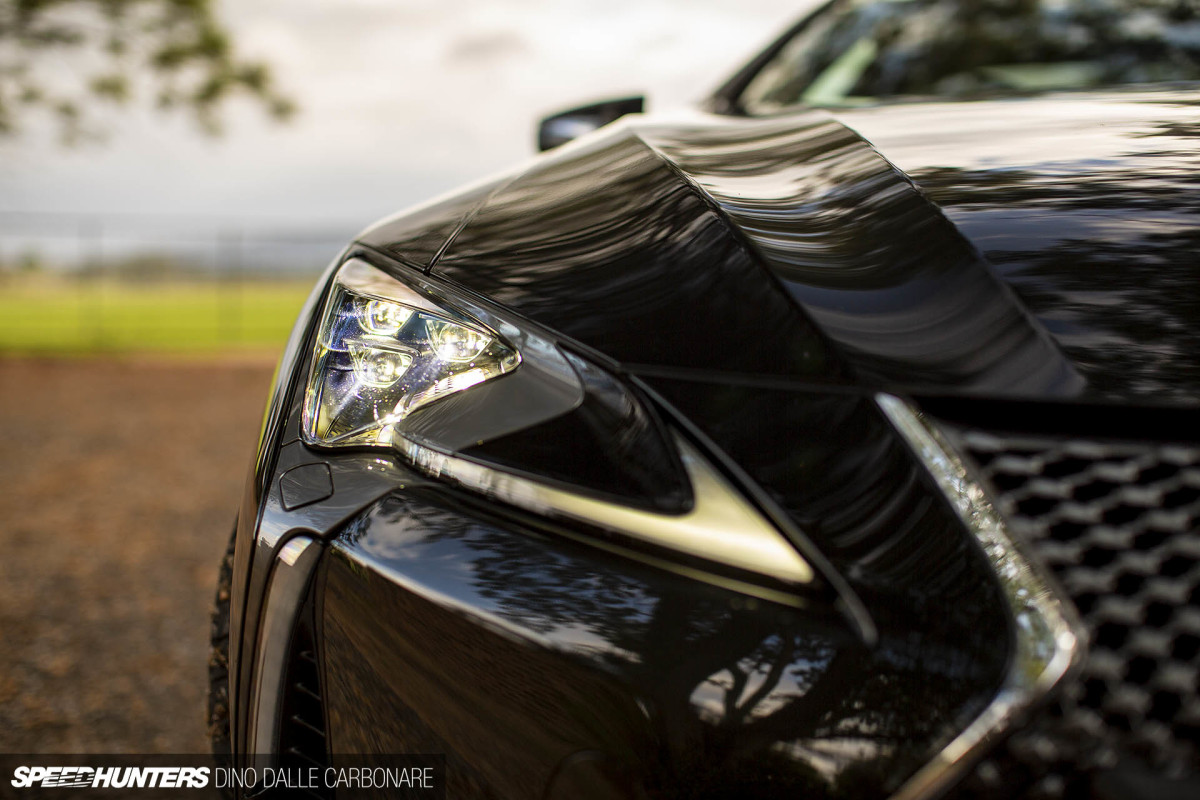 It's easy to get lost in the details of this car, simply because there are many. I wouldn't call it cluttered, but the design – despite being beautifully flowing – does have some complication to it. Just look at the headlights and you'll see what I mean. These are, of course, latest generation of LED projectors with cool features like auto high-beams.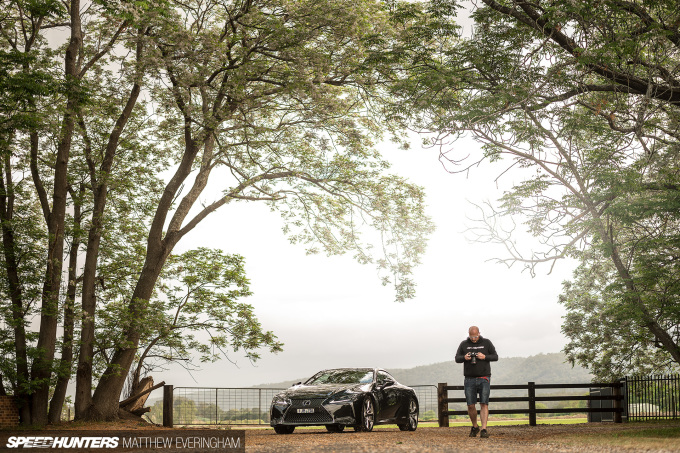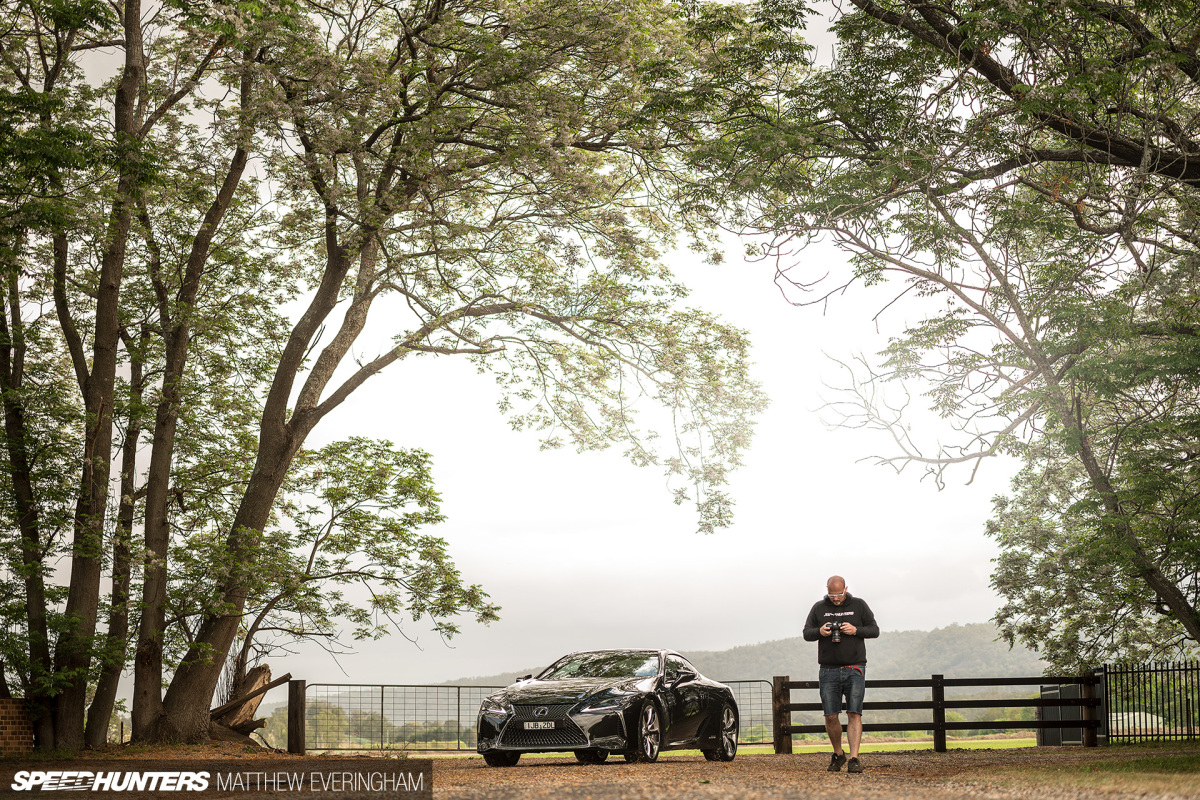 No matter what distance your eyes catch the front of the LC from, you will always know it's a Lexus. The spindle grille that was introduced on the second-gen GS has made it onto every model since, and on the LC it's like a big gaping mouth, adding both aggression and an undertone of luxury that is synonymous with the brand.
The beauty of this car is that you always get a feeling that no corners were cut; everything you expect to see on a car of this calibre is there. Case in point, the massive two-tone 21-inch wheels and big 6-pot calipers up front for proper performance-grade braking.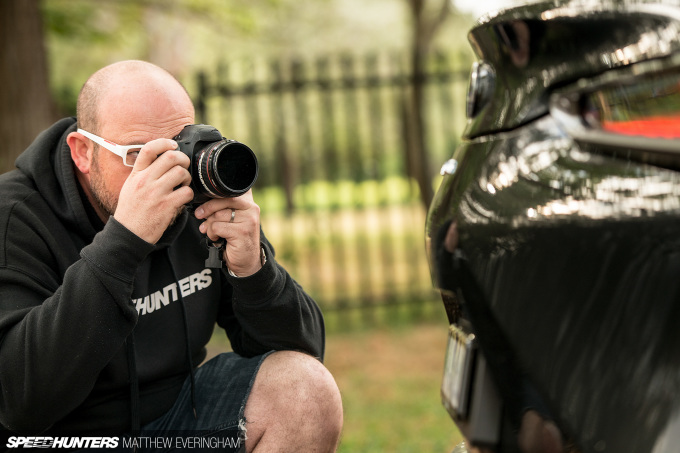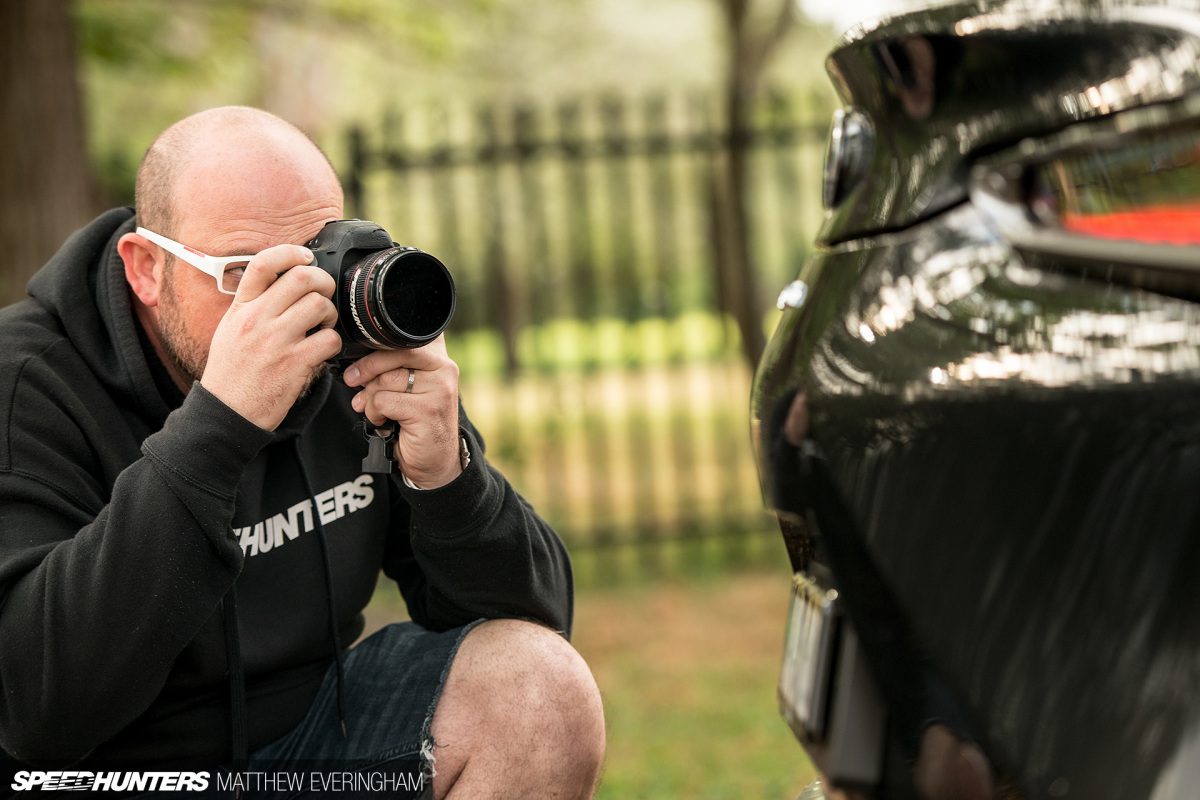 It's easy to get lost in the taillights, they have amazing depth and seem to merge into the rest of the car in an almost organic way.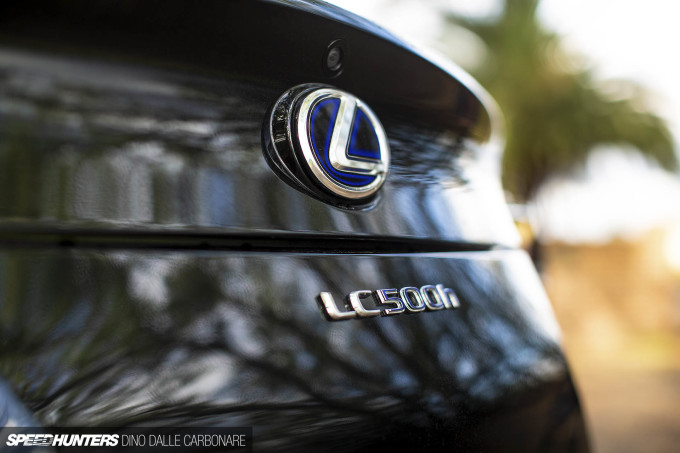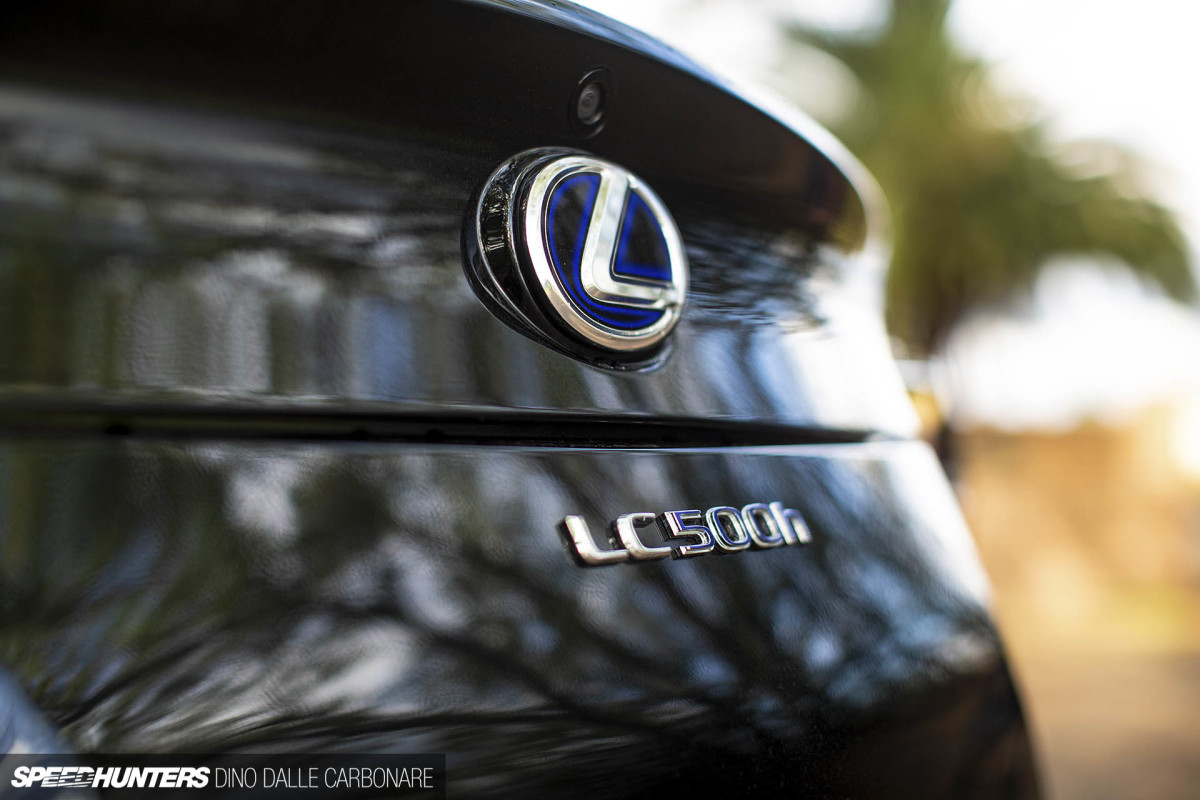 Like I said, it's an overall stunning shape, dotted with complexity in a way that only Lexus knows how to do.
Getting Lost In The Details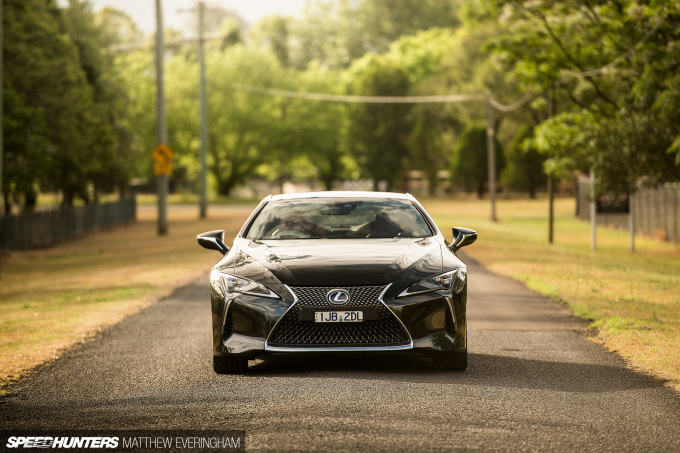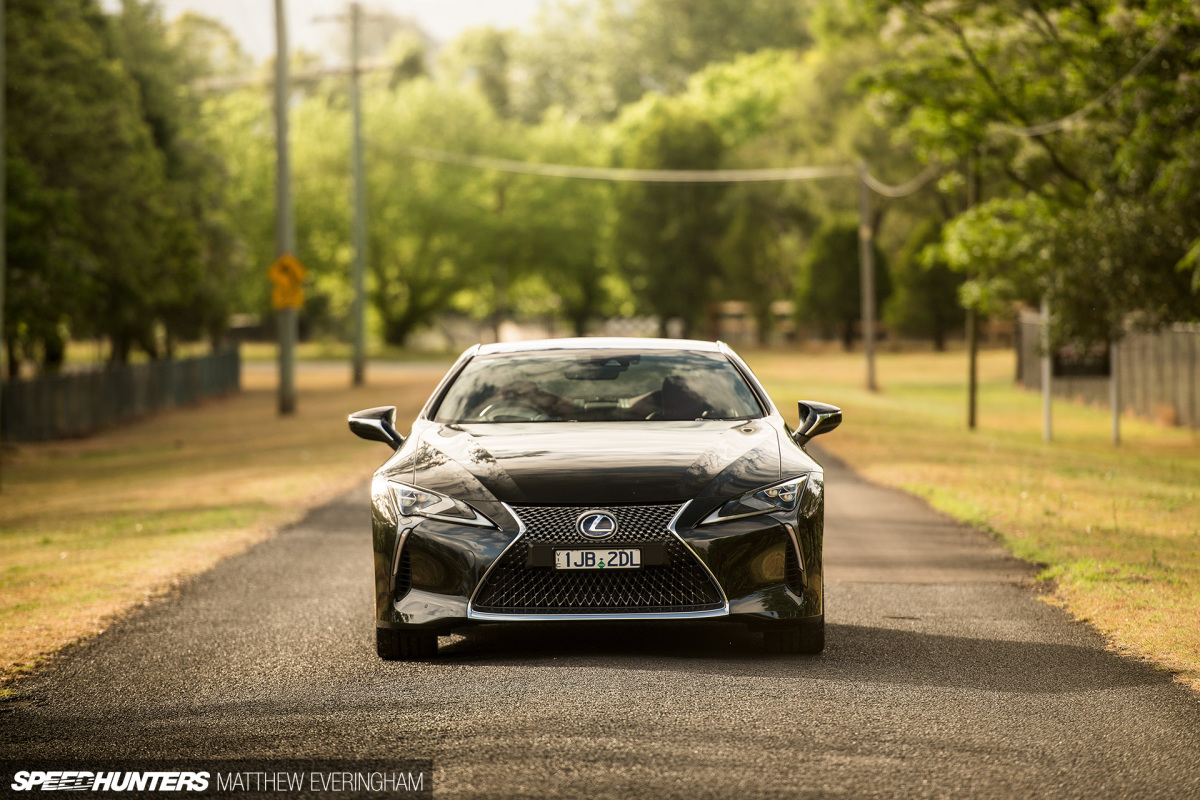 Observed as a whole, that complexity you pick up on disappears; it all combines to form a nicely proportioned shape that looks like a good generation ahead of anything else on the road.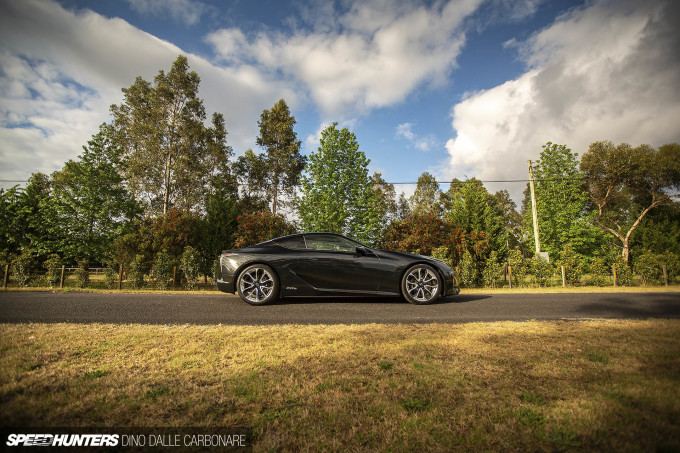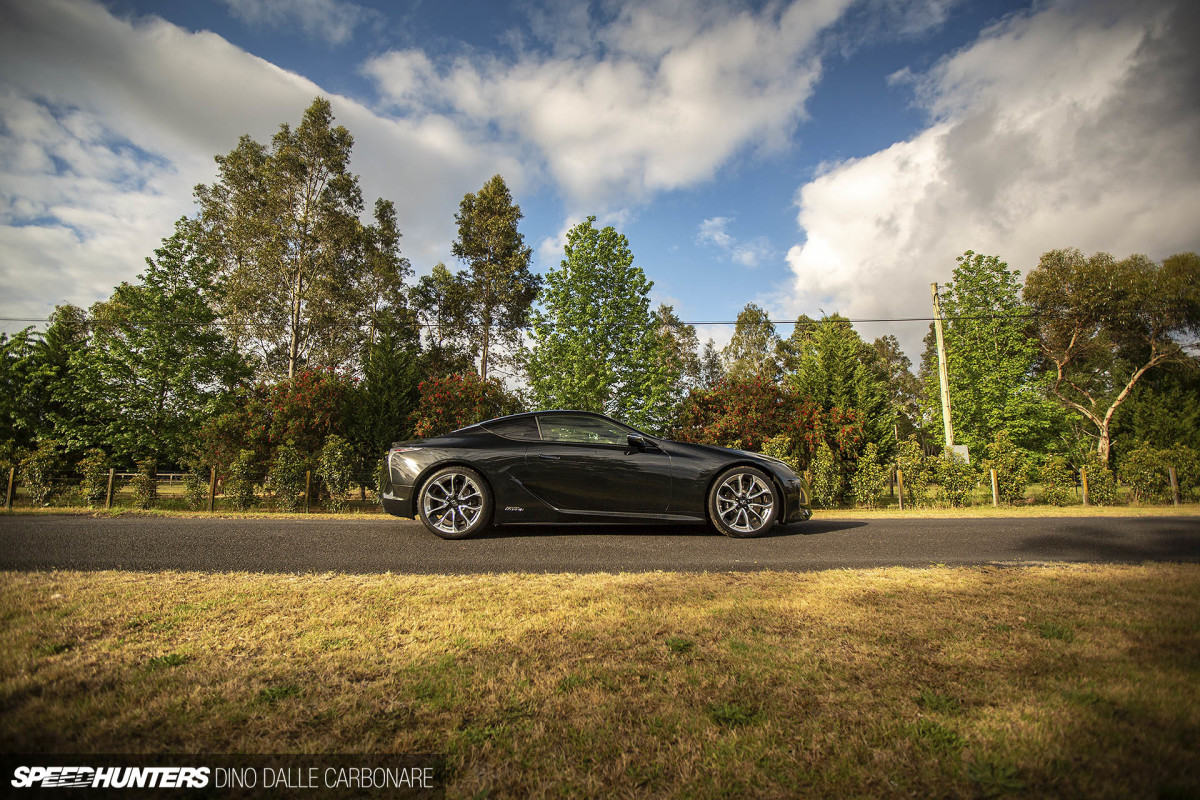 As with any Lexus, the build quality and the tolerances are industry-leading. The panel gaps are meticulously aligned and ridiculously tight. It just oozes quality no matter which detail you are looking at, and that's before you even venture into the cabin, which I'll do in a second.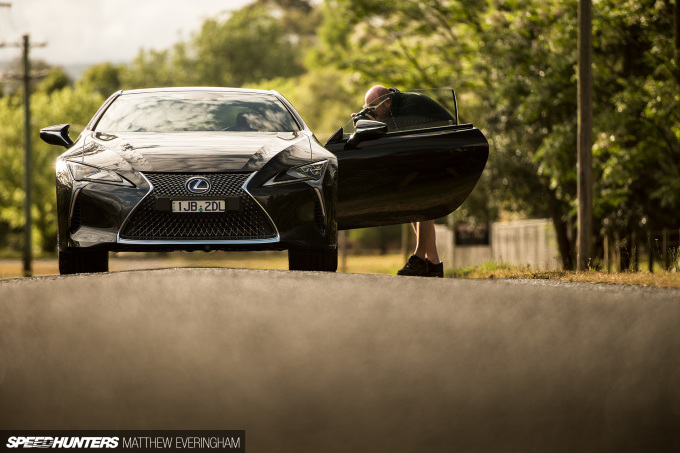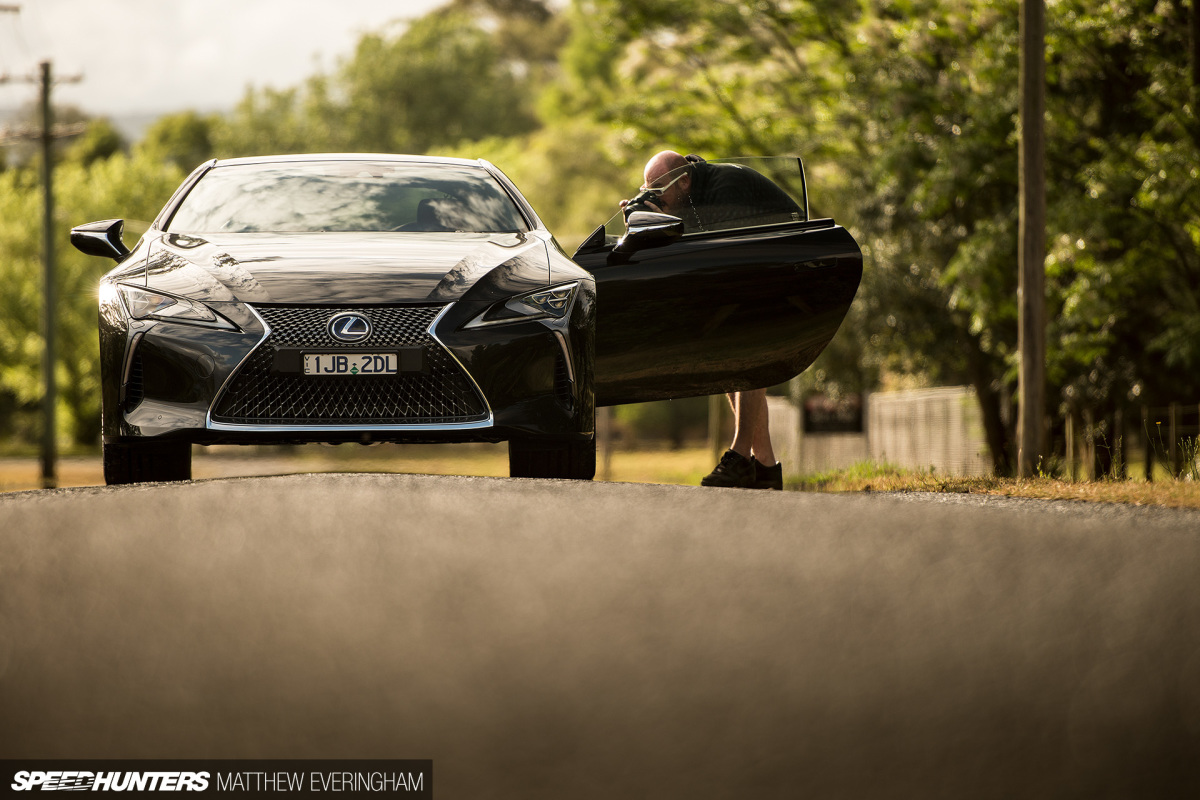 You get the feeling that one of the main goals at Lexus is making its cars feel like those over-engineered sedans of the mid-1980s to mid-1990s, which felt so solid. Except here it's all so evolved; there's quality and sturdiness, but with a certain finesse about it.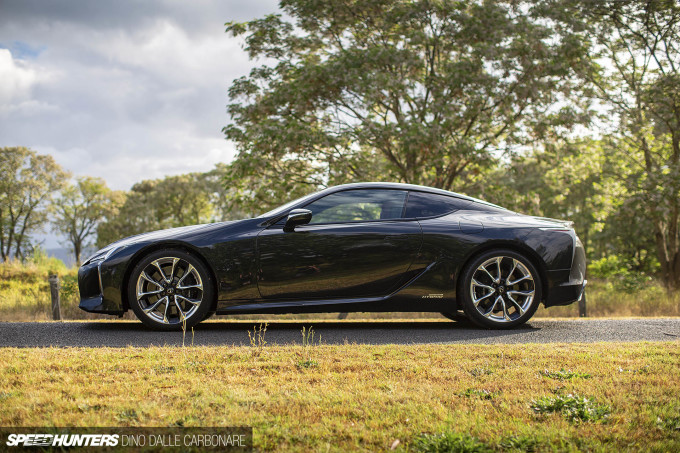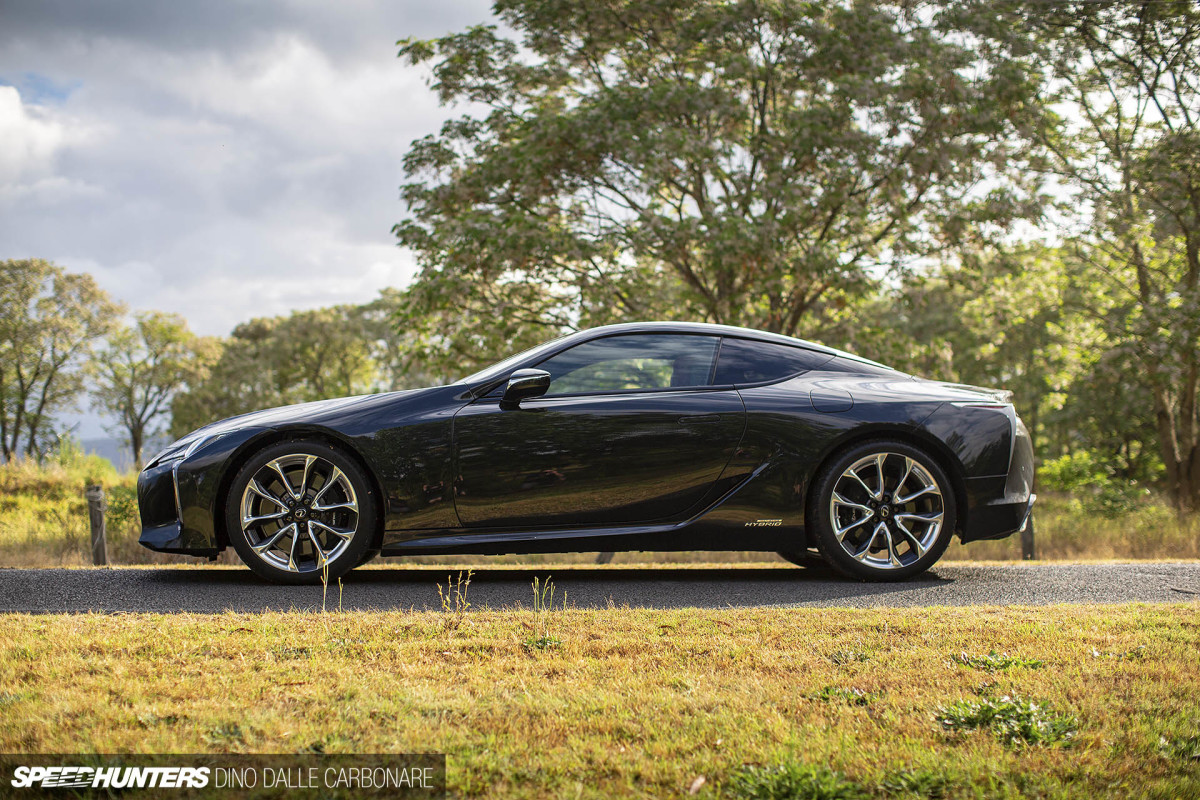 The LC is a heavy car at 4,435lb (2,012kg), but not overly so in today's day and age of luxury performance coupes like the BMW 6 Series, Maserati GT, or Mercedes-Benz S-Class coupe. This is the sort of company that Lexus wants the LC to keep, and in no way does it not fit in.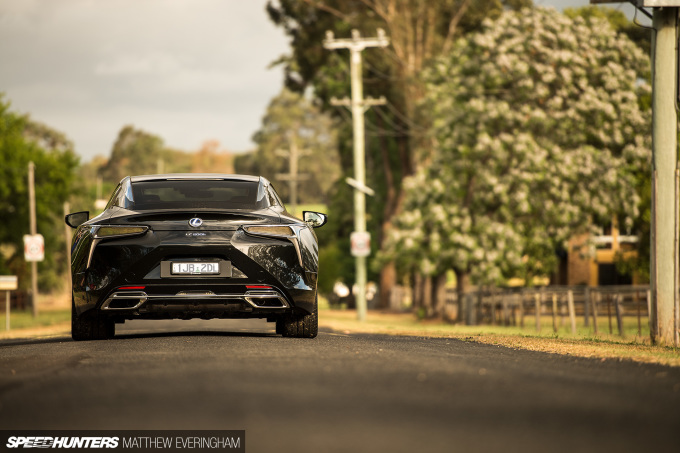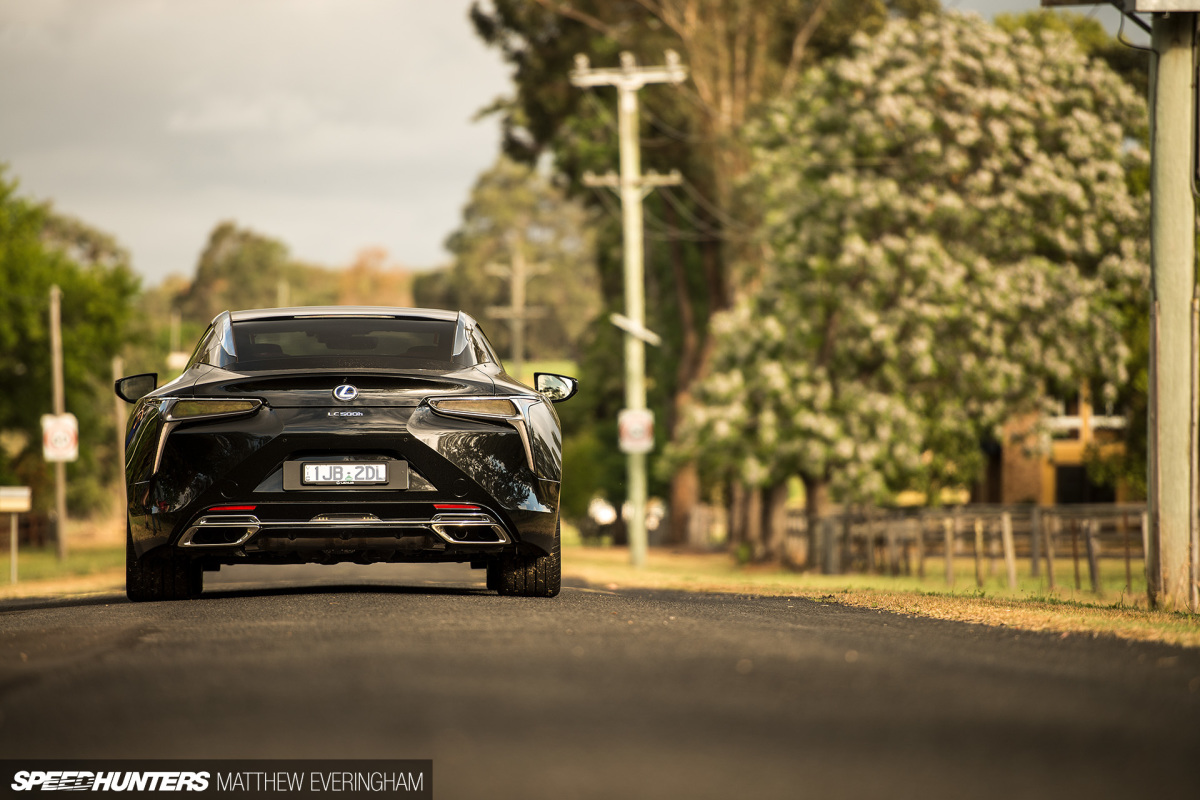 In fact, I'd go so far as to say it probably feels even more special, maybe closer to an Aston Martin DB11 than the aforementioned three models.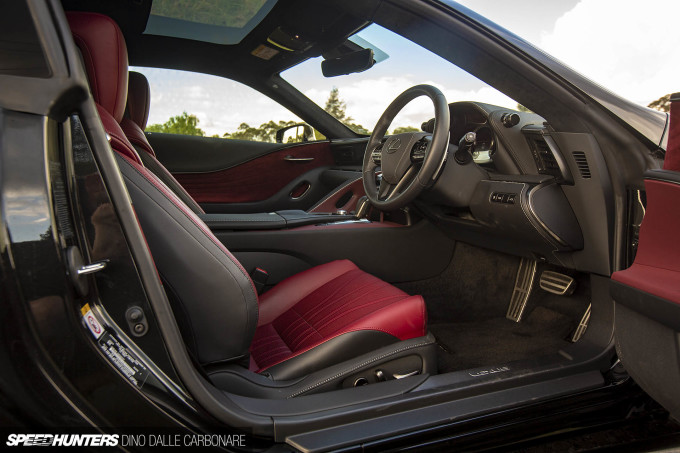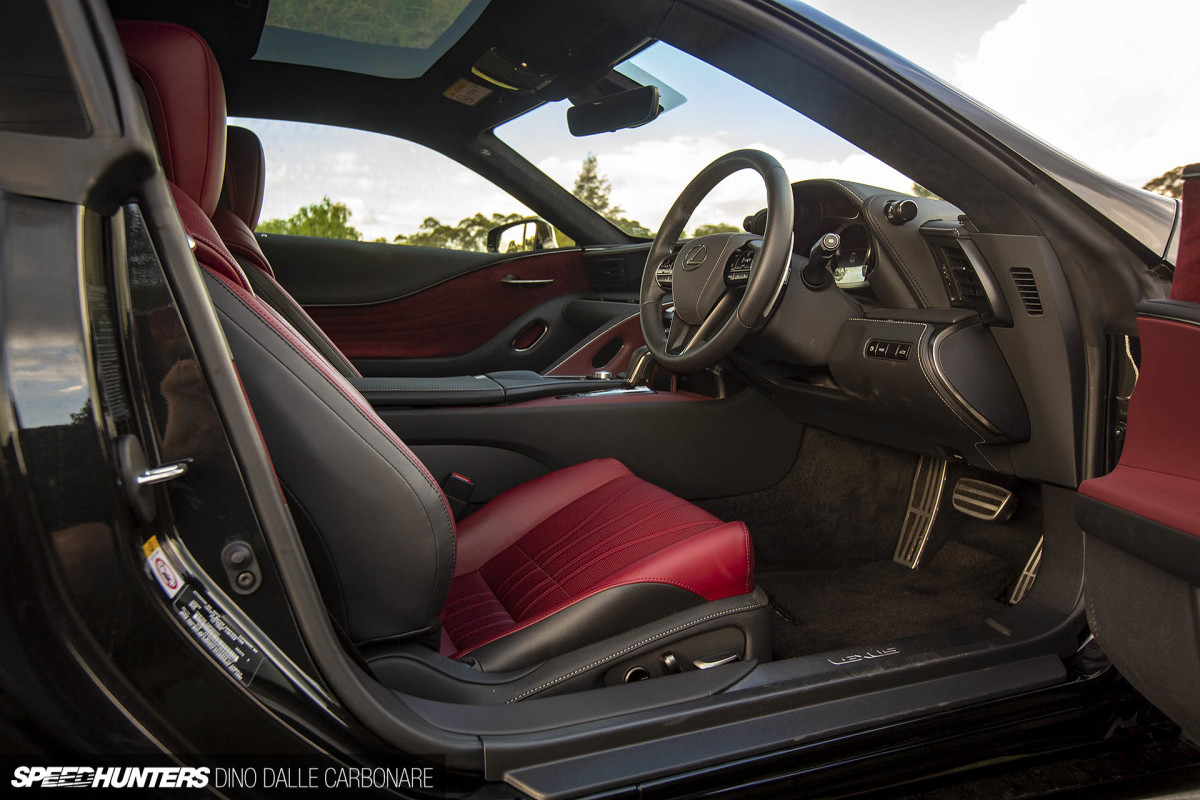 Then there's the interior.
A Cabin Like No Other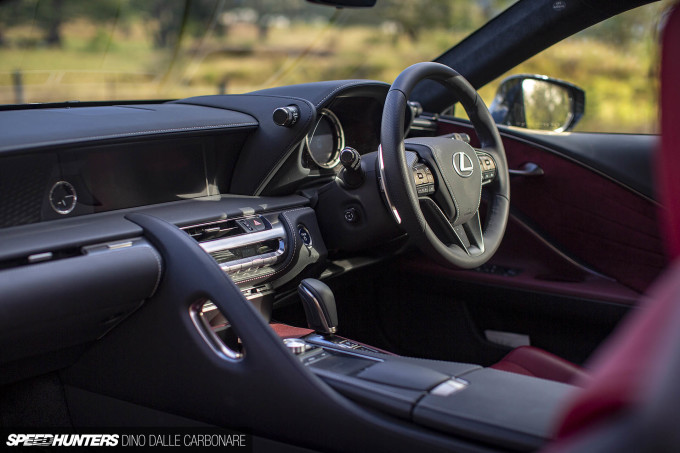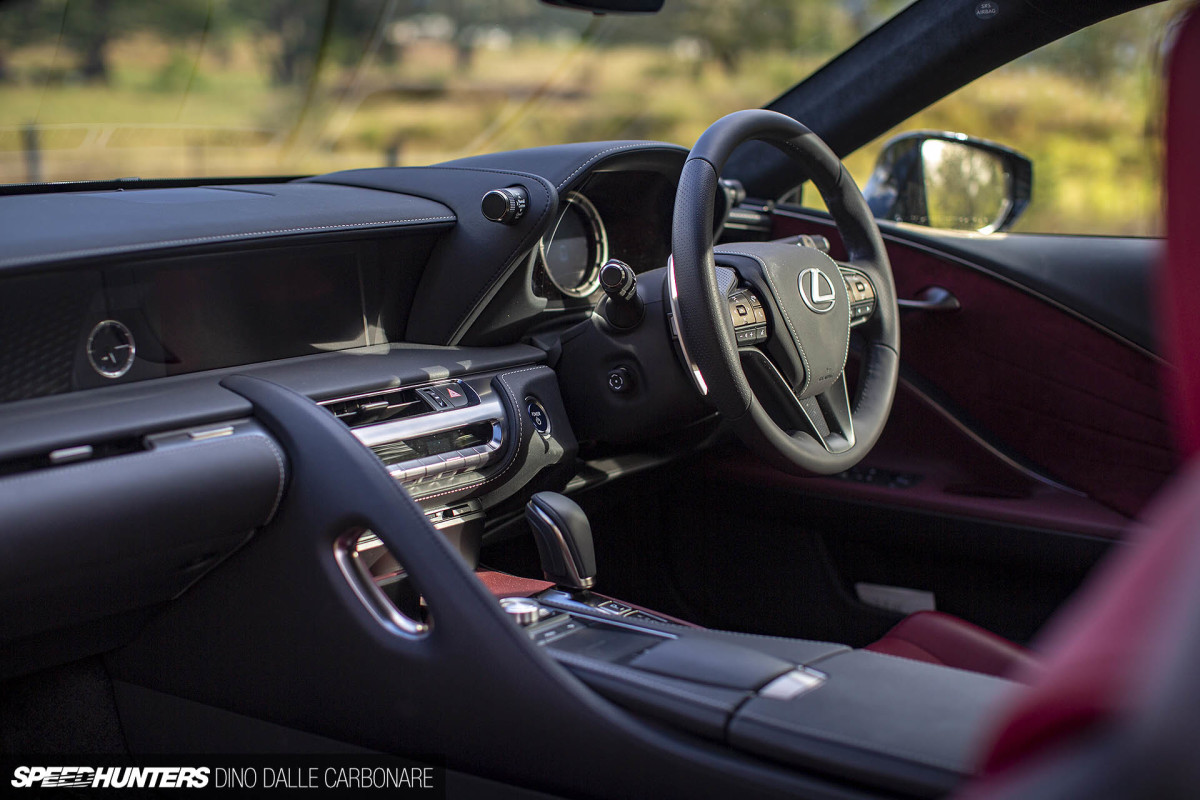 I love what Lexus is doing with its interiors; not only is the envelope being pushed, but it's being done so in a unique way. You can't open the door to an LC or a new LS and say it looks like or is inspired by competitor cars.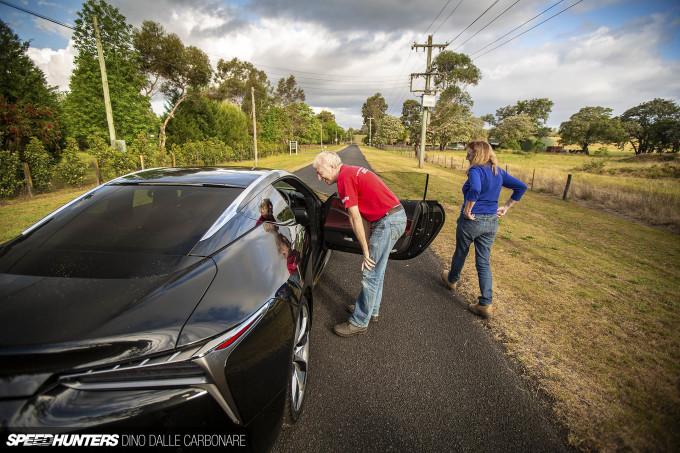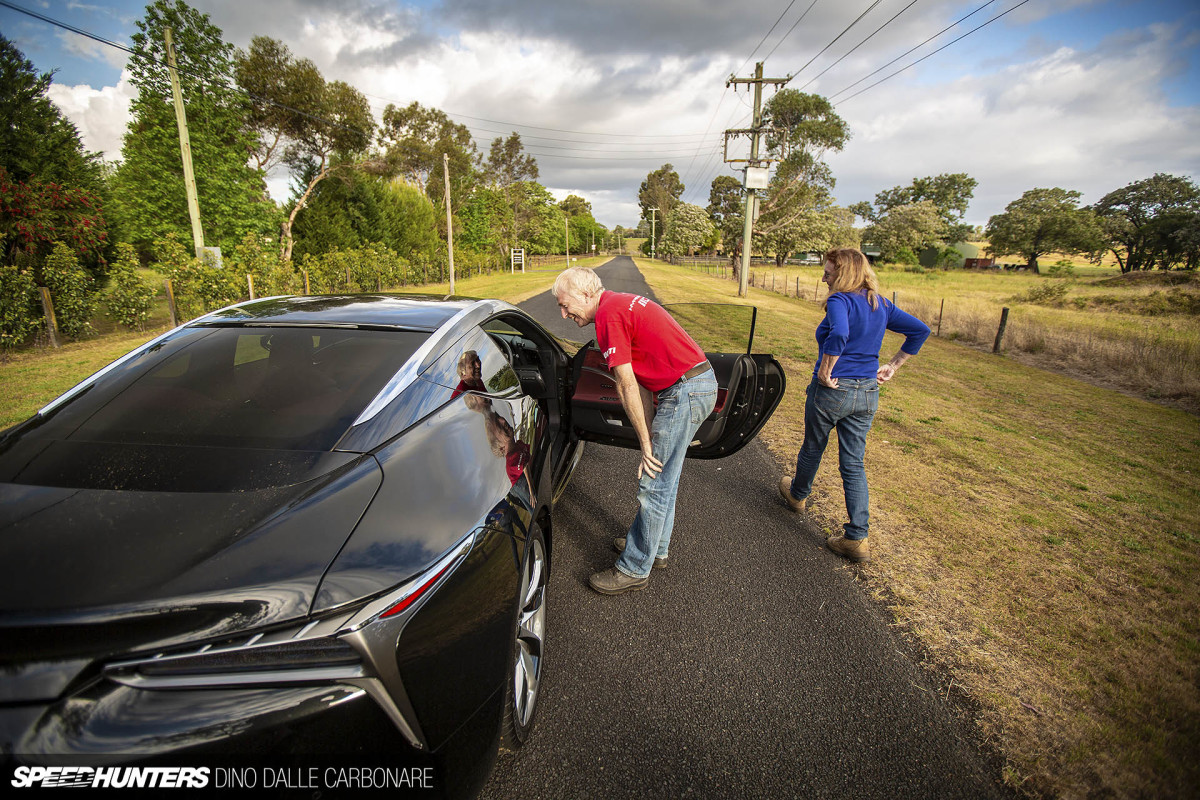 As Matt and I were shooting away, a husband and wife from one of the adjacent properties came over for a closer look at the futuristic car parked in the middle of the road.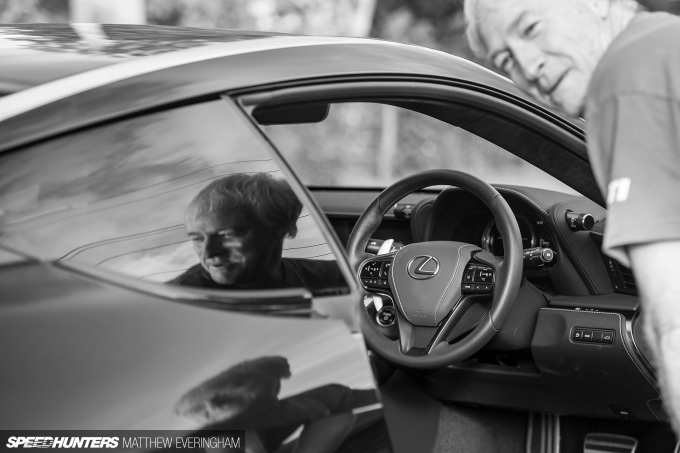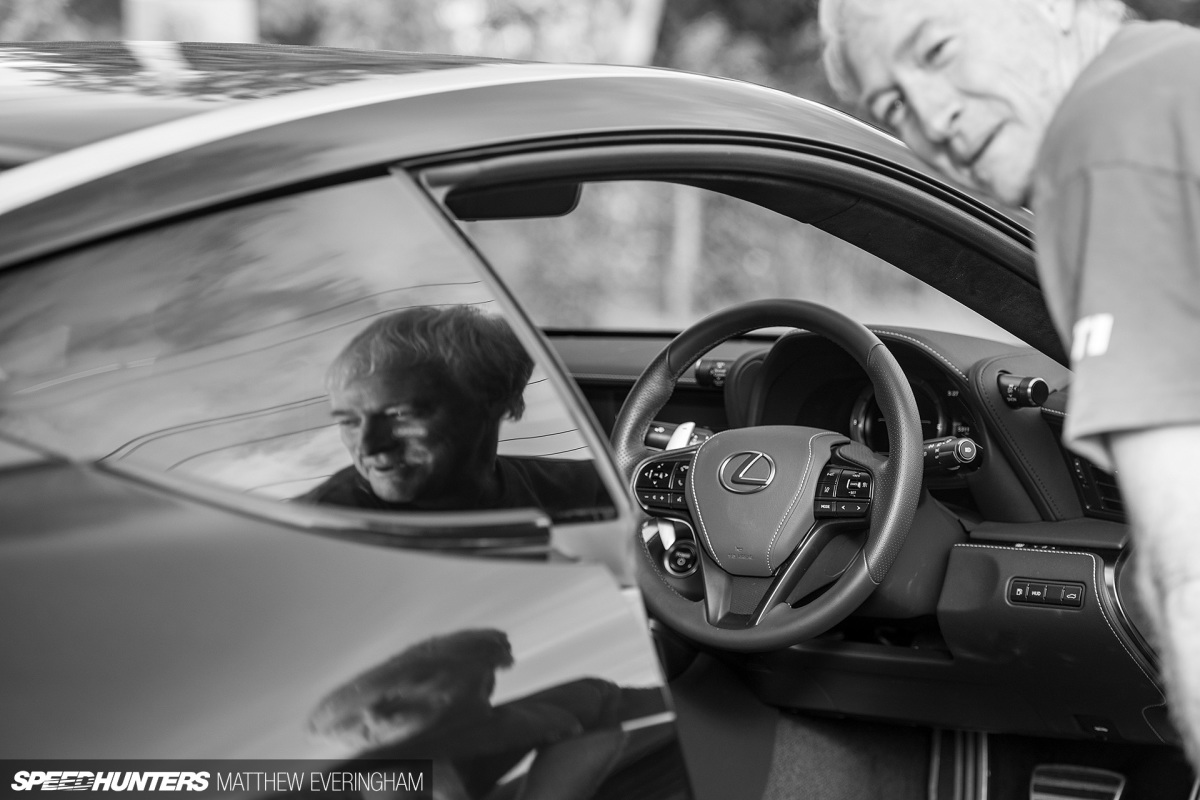 It turns out the guy was into cars, specifically classic Aussie metal with good old fashioned naturally aspirated V8 power. His son, however, has built a few Nissan Silvias for drifting in the workshop they have on their property, but he kept telling us how crap and poorly built Japanese cars are. Matt and I kept looking at each other and nodding, trying to egg him on.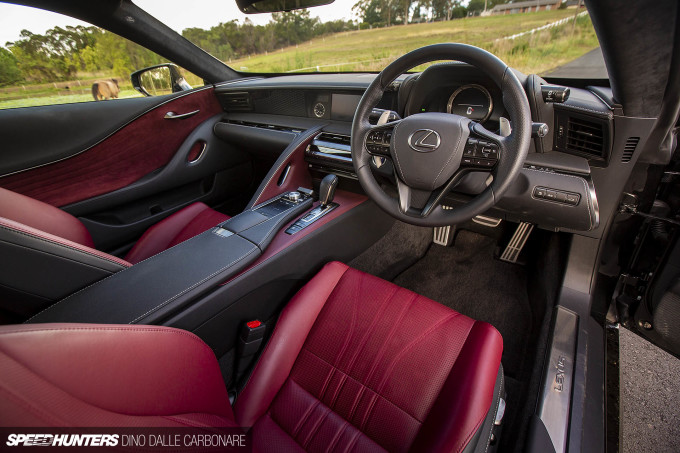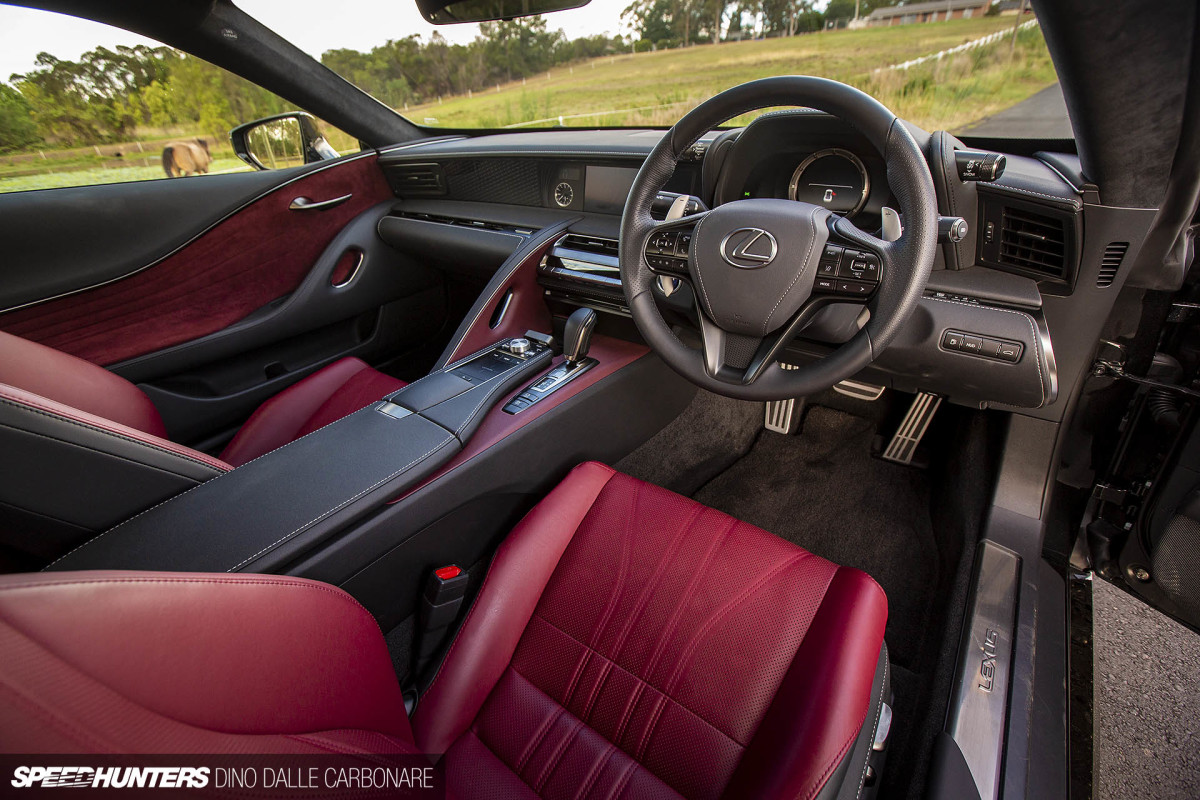 But even with obvious prejudices, he couldn't fault the LC and its interior. The truth is, this cabin feels as special as it looks. It's a refreshing place to sit in, and everything you interact with, be it in a functional or simple tactile way, leaves you impressed.
From the driver's perspective you have this smart, compact instrument binnacle with Lexus' trademark tachometer bezel that shifts over depending on which driving mode you have selected. It's all digital and there are plenty of menus to keep you entertained. It's also what you'd expect to find in a car of this level, and again you come away satisfied that it's delivered on your expectations.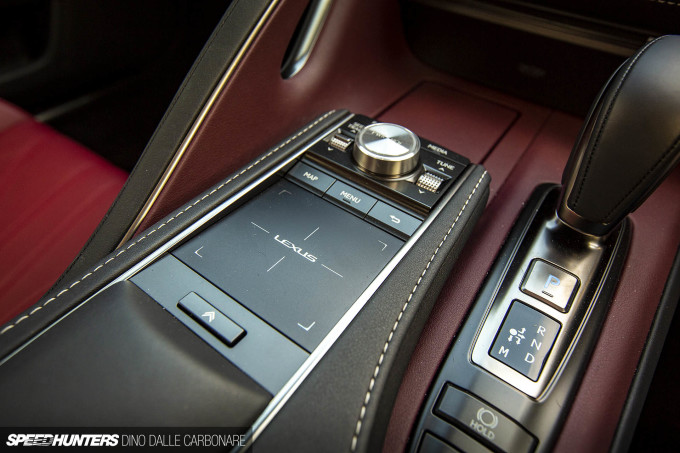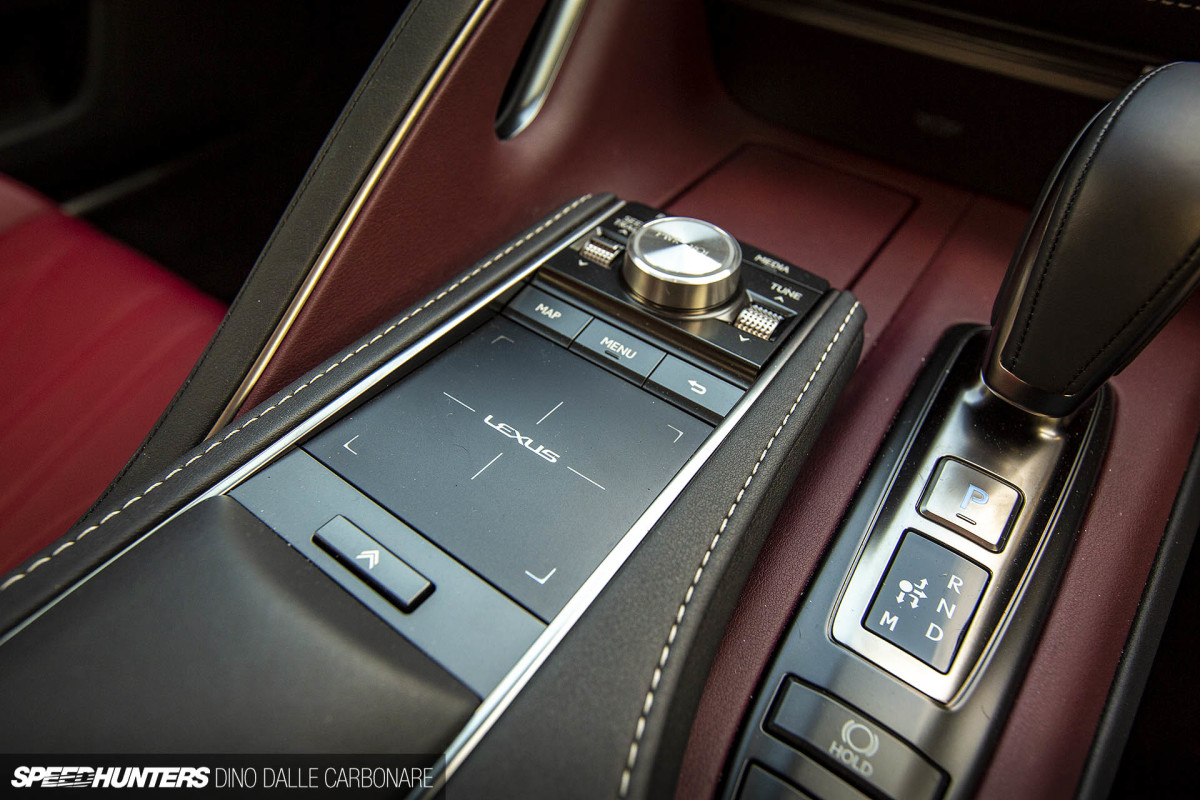 The thing I liked the least is the way Lexus has its customers interact with the infotainment system. I get that it wants to be different, because copying BMW's iDrive or any other interfaces that are around wouldn't be right. But the touchpad and the way you can toggle around the preset menu buttons on the screens feels overly complex and attention grabbing, which at the end of the day is the opposite of what you want.
That said, I did begin to get used to it a little, even if I found setting the navigation such a pain that I used Google Maps on my phone every time I needed to go somewhere. And before you ask, no, there is no Apple Car Play or Android Auto.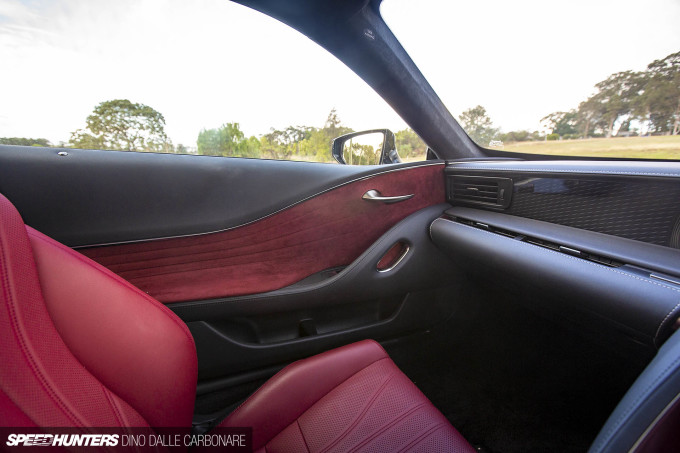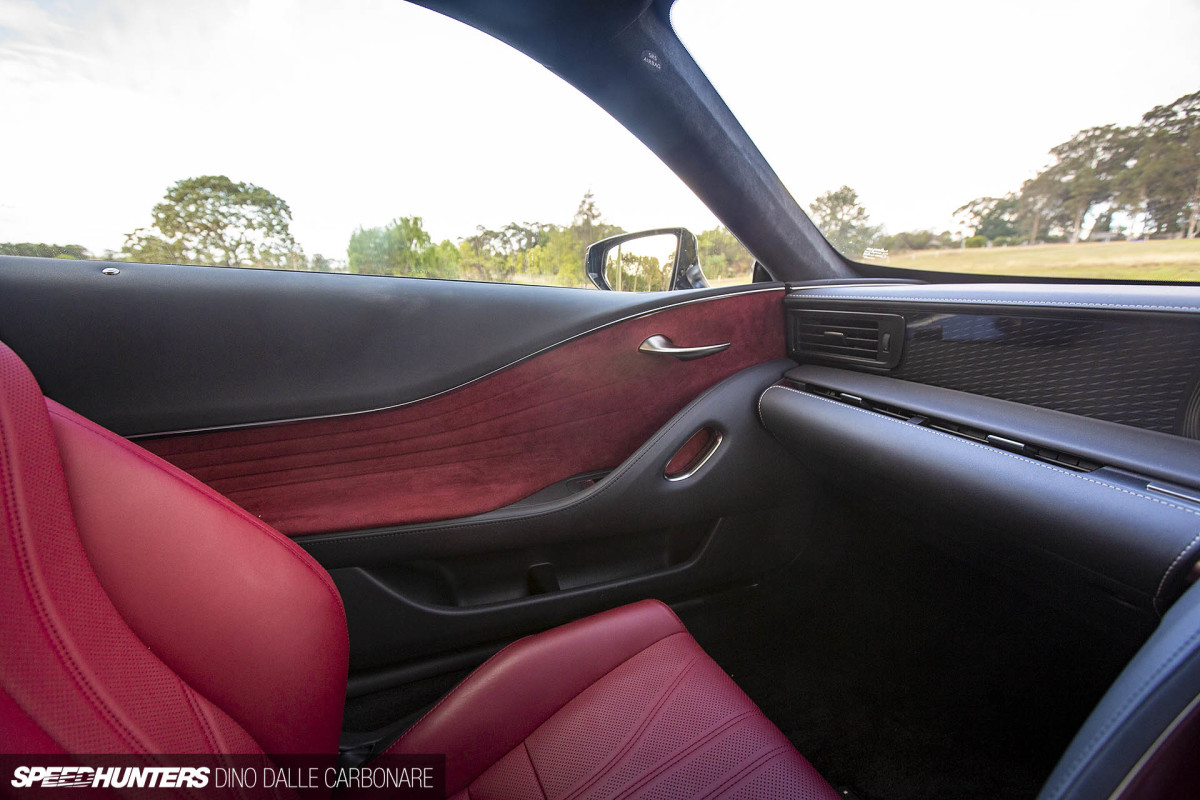 This car had possibly the most tasteful interior trim combo I've seen in an LC thus far. There are some funky colors and options that you can play with and I've seen some wild ones in cars shown at motor shows and events.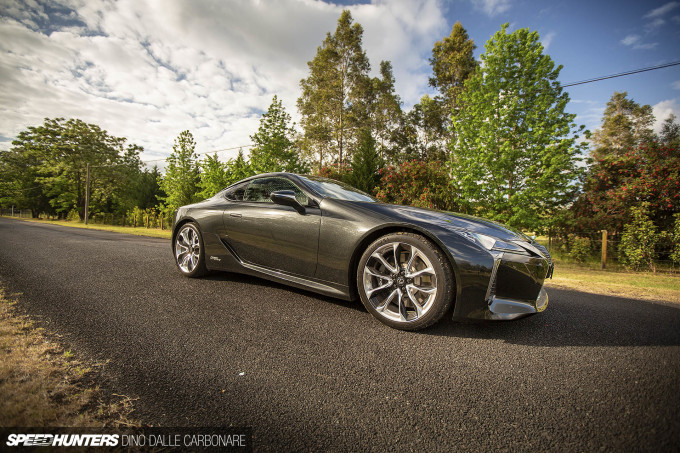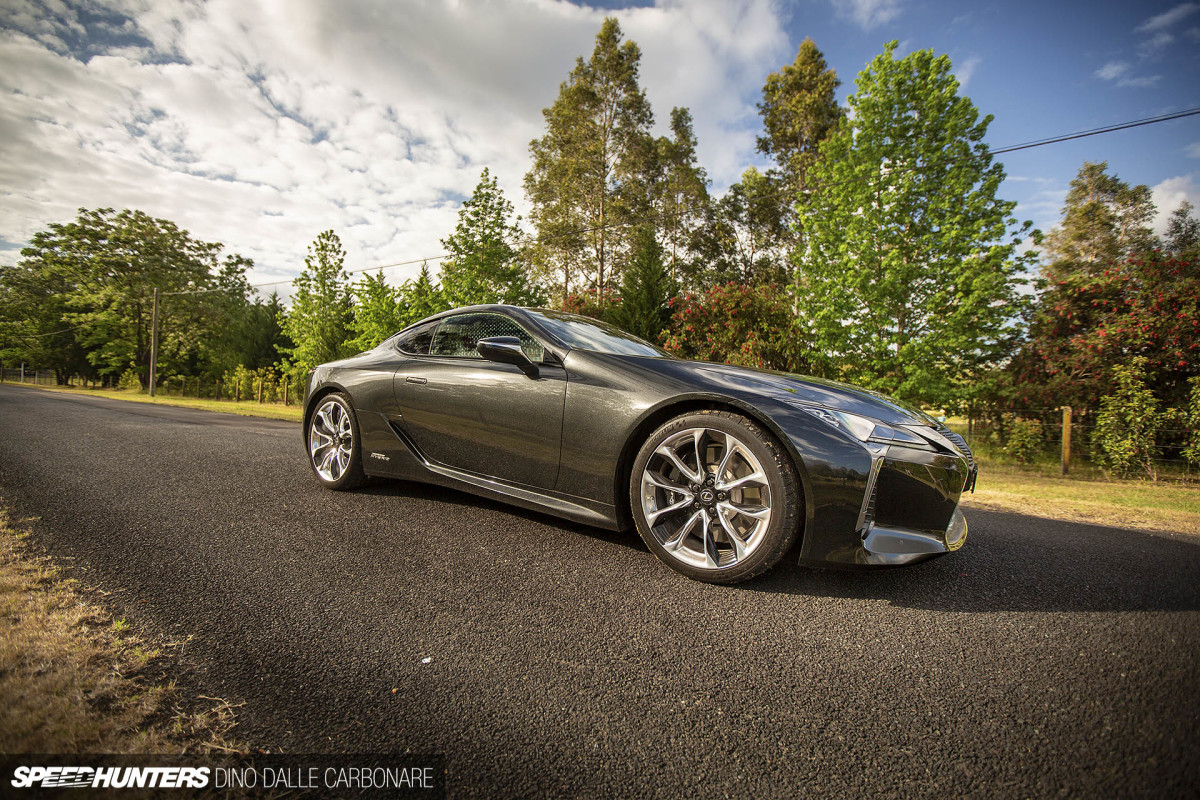 So with the whole design chapter out of the way, let's get down to the nitty gritty – the engine and driveline.
Hybrid Redesigned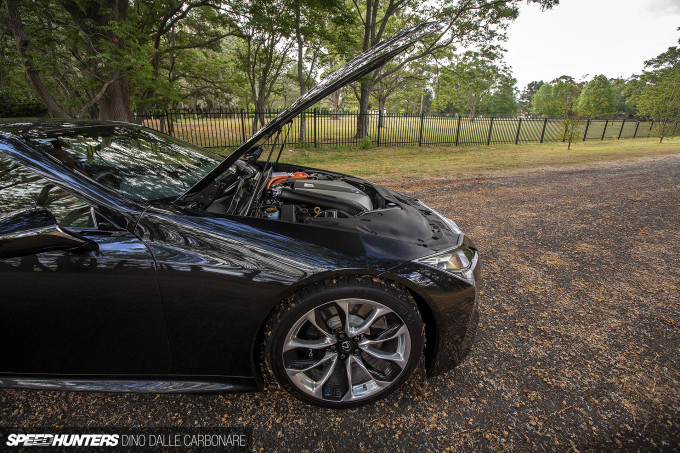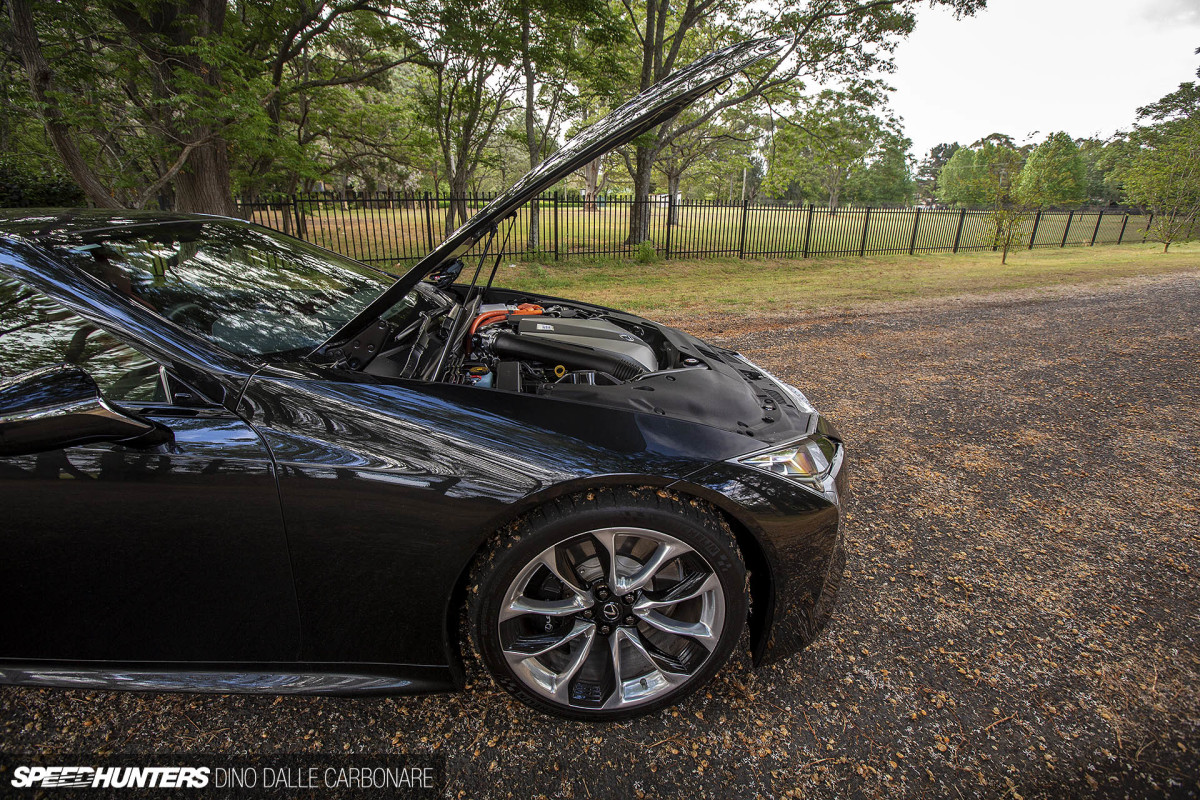 This is where things get very complicated. If it was the LC 500 I'd tell you there's a revised 471hp 5.0L V8 from the GS F driving the rear wheels through an automatic transmission. That's it, a good old fashioned naturally aspirated V8 that revs gloriously and can be shifted manually through all of its 10 gears.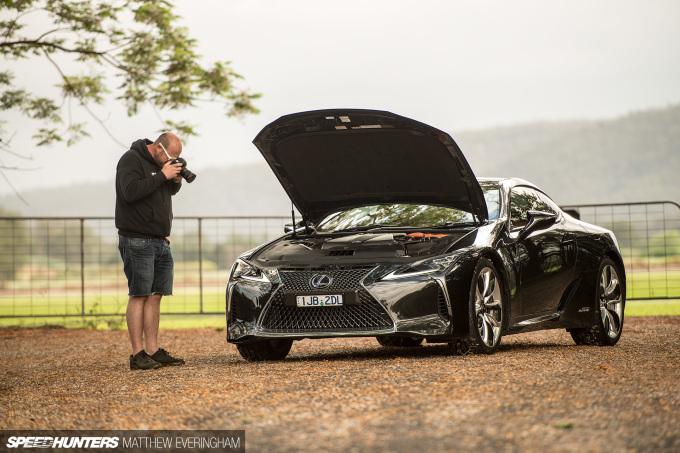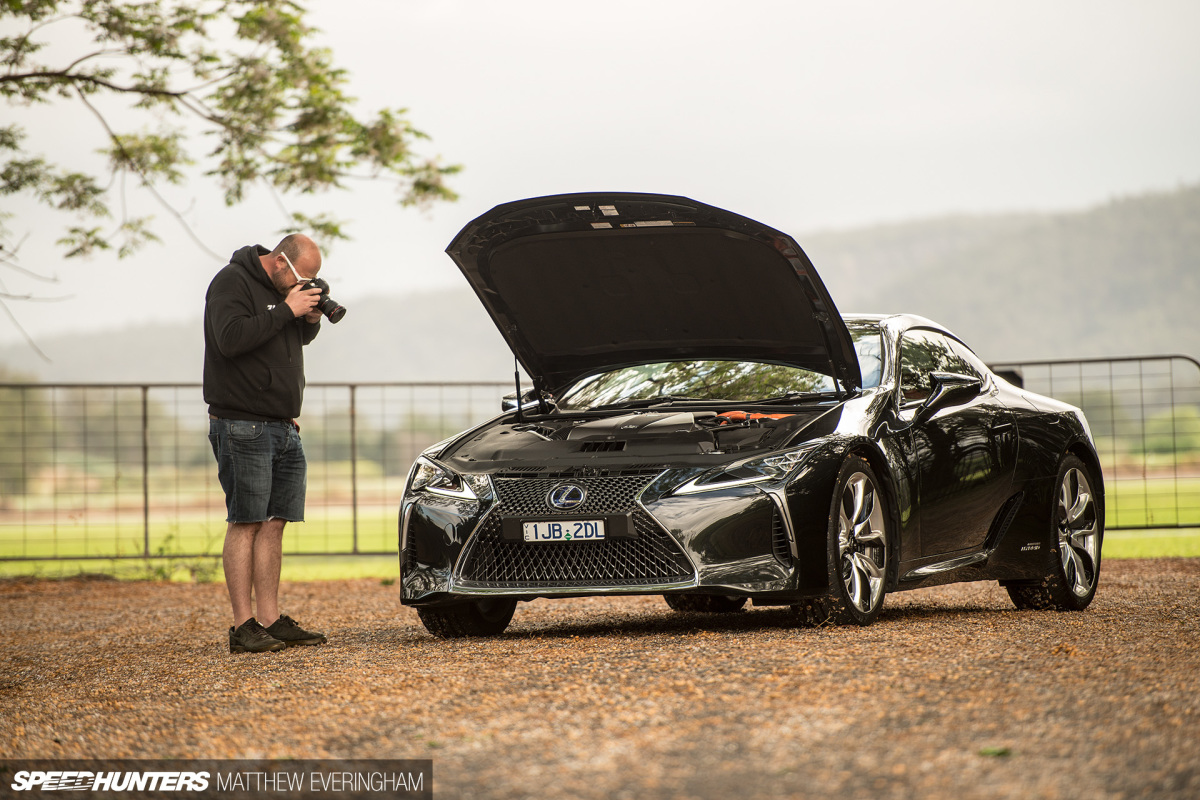 In the LC 500h there's the dreaded orange wiring when you pop the hood.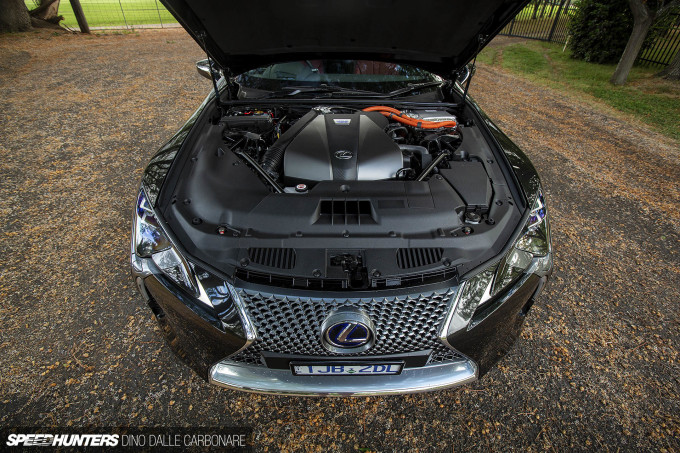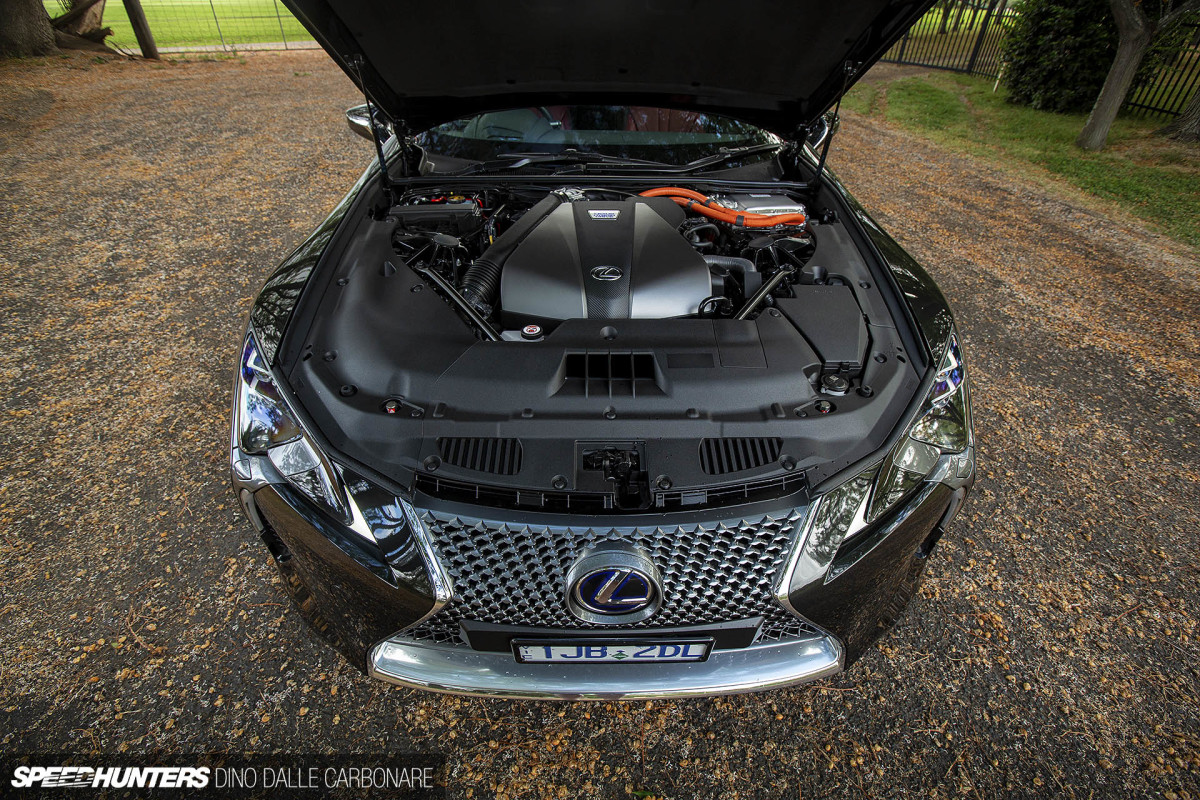 The whole point of an electrified driveline is to improve fuel consumption and add to the engine by injecting electrically-generated torque to fill the power delivery. You can downsize the engine, and thus emissions and consumption, yet the performance is still there. In theory.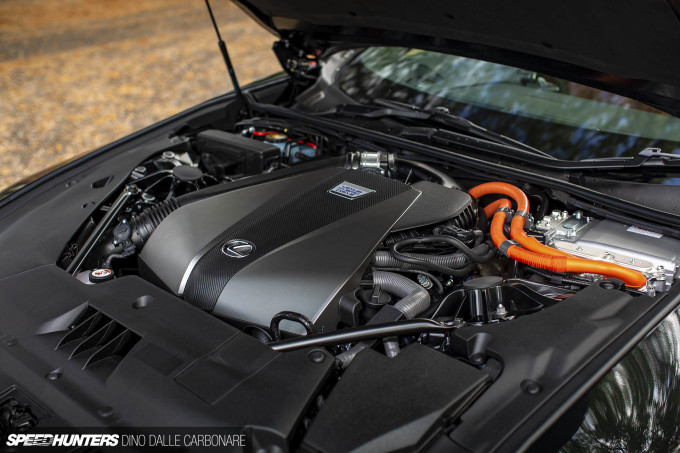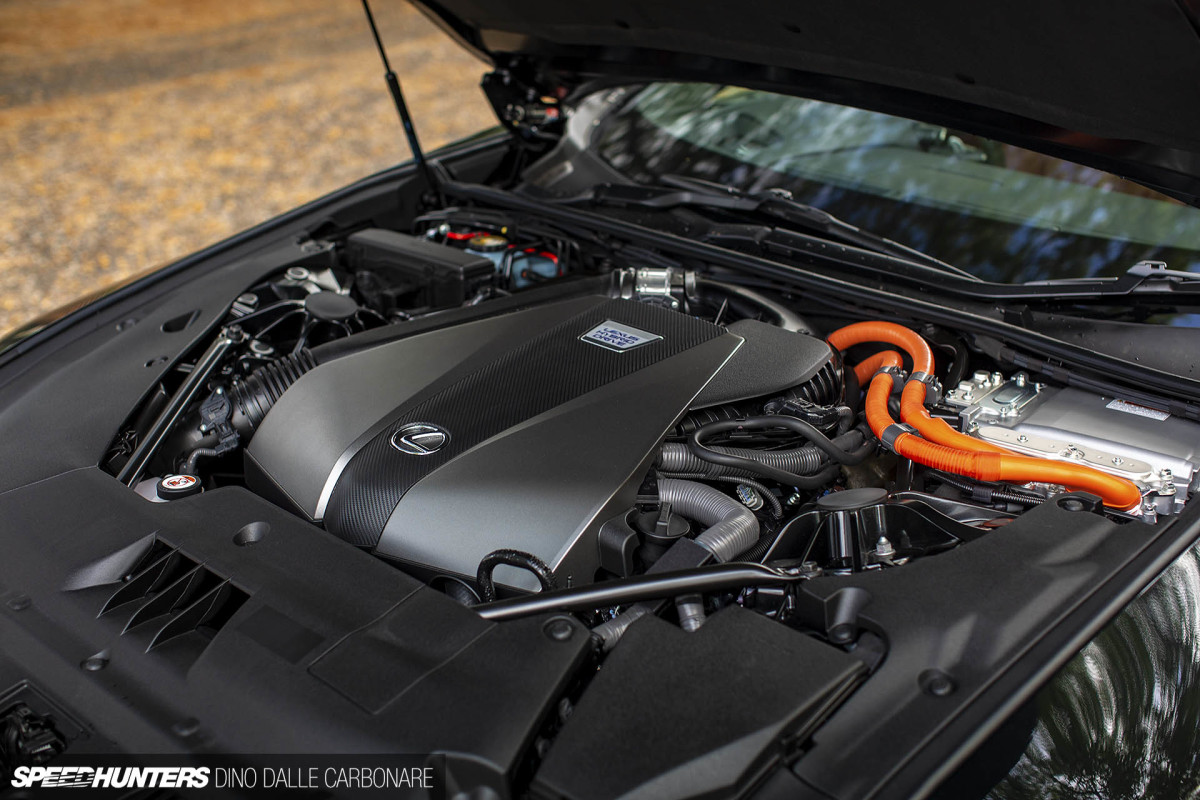 To some extent it's true; a V6 like the one in the LC 500h can still feel potent even if it's only generating 295hp. Add the electric motors into the mix and you get a combined power output of 354hp, still considerably less than the V8-powered version, but then still able to get you to 60mph from standstill in 4.7-seconds.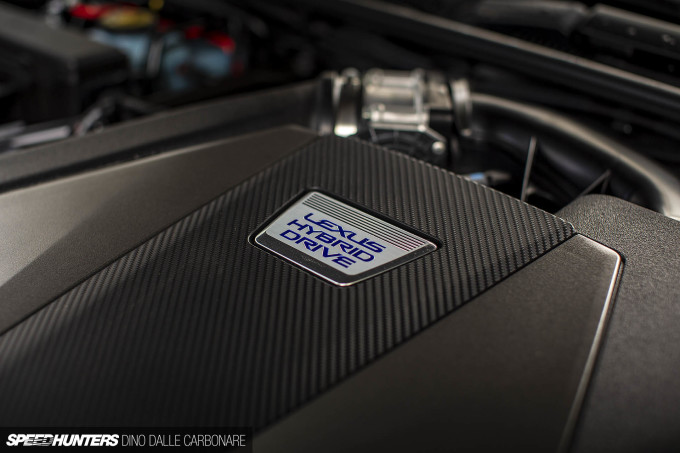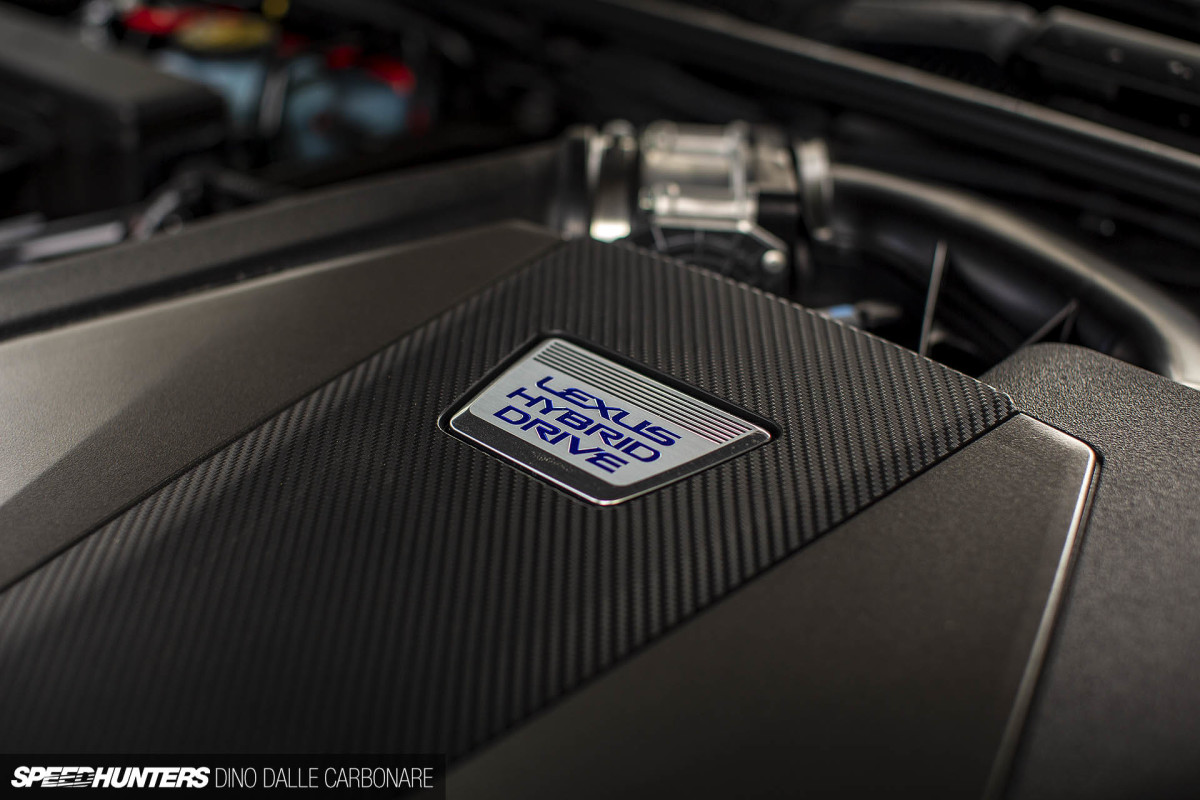 The biggest question here is how all these systems are managed, integrated and used. The answer? In a very confusing and baffling way, to be honest. The LC 500h runs Lexus' multi-stage transmission, a CVT bolted onto a 4-speed automatic. It's all devised to help expand the hybrid's operating range, so EV drive can now be used at higher speeds, and that's a good thing.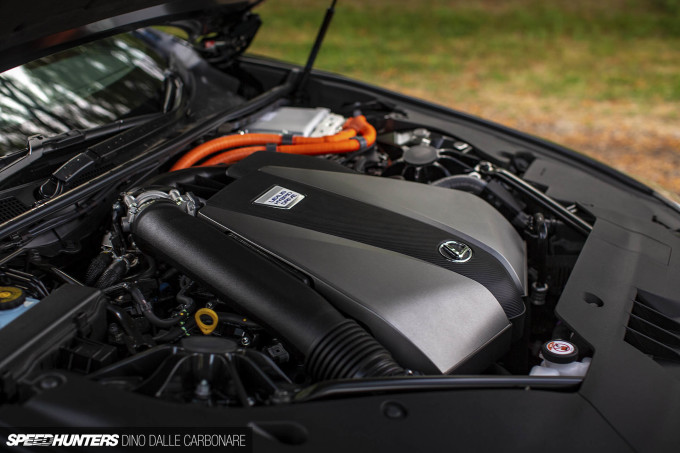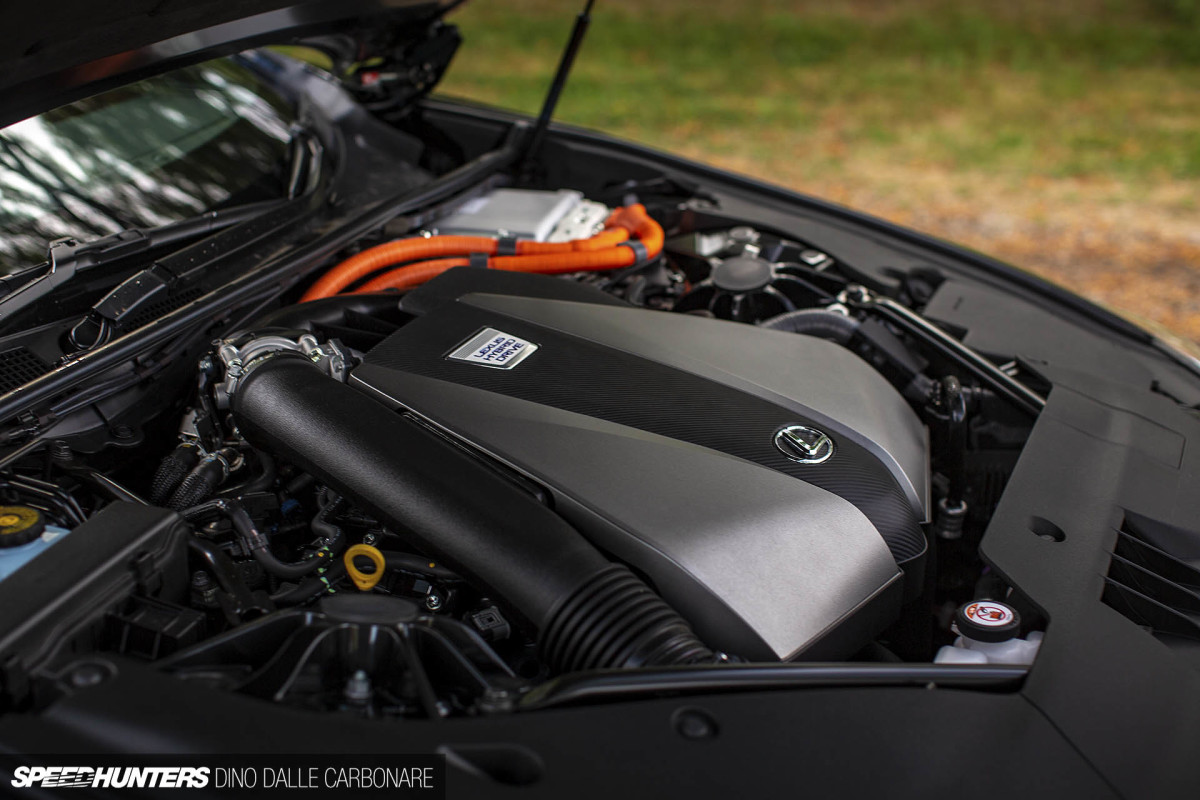 The addition of the auto portion was to add more feel to the driving experience, not making it feel detached, uninspiring and plain bizarre from the driver's perspective.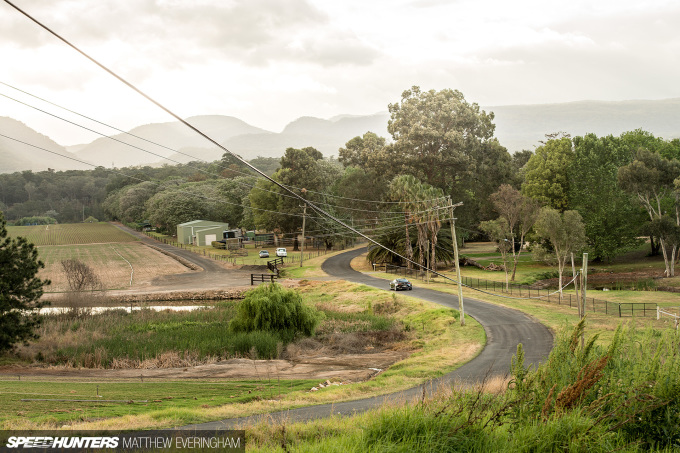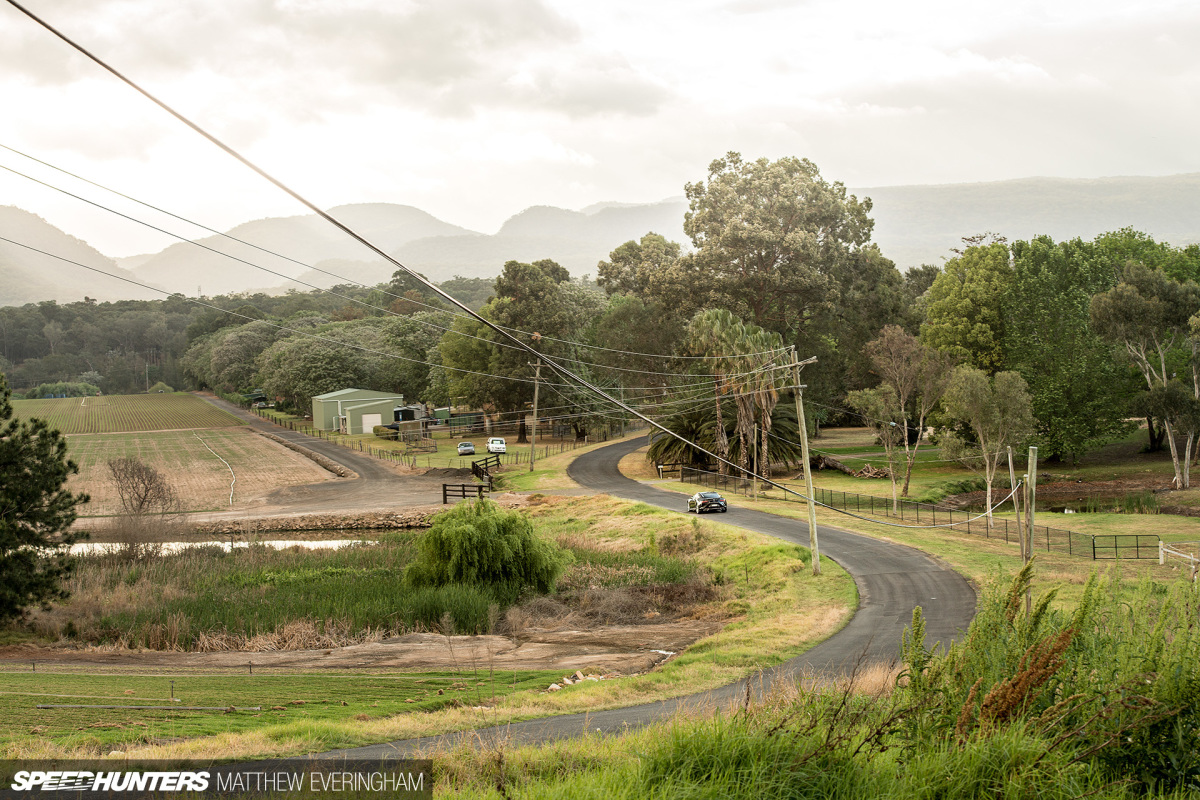 So how does it feel when you start leaning on it hard?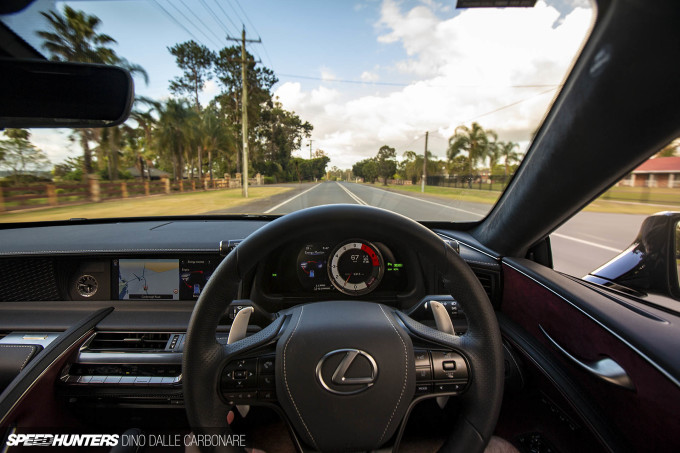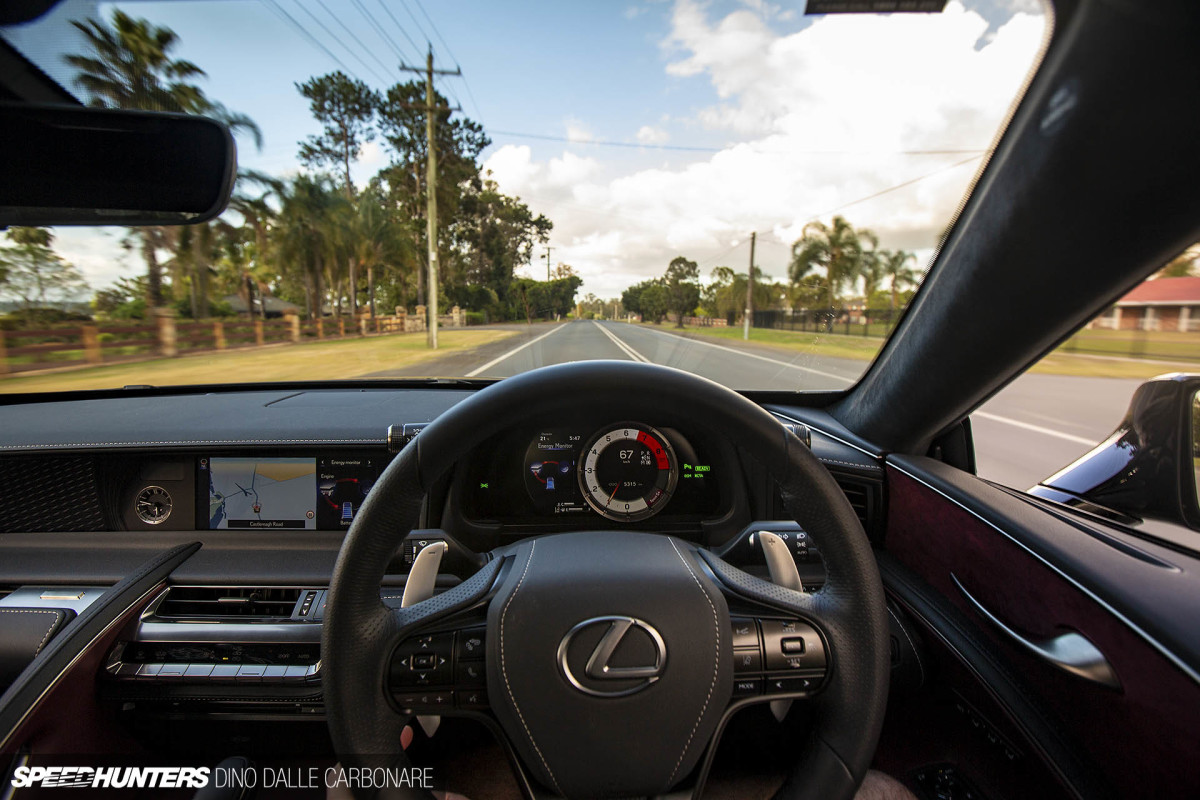 Put the car in Sport or Sport # mode (check out the tacho in this setting!) and you hear actual shifts all the way up to the tenth gear.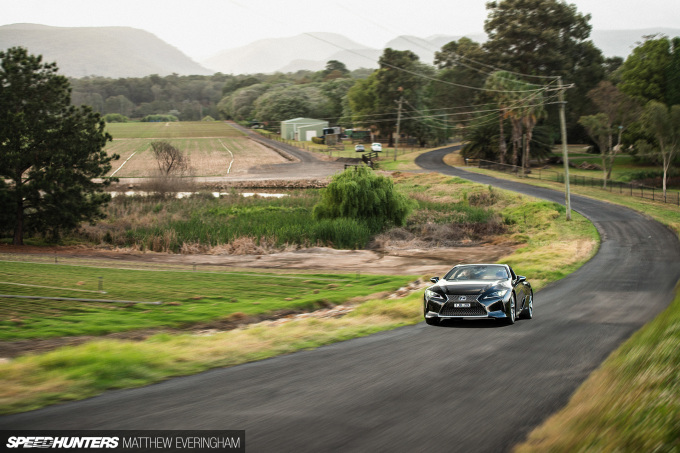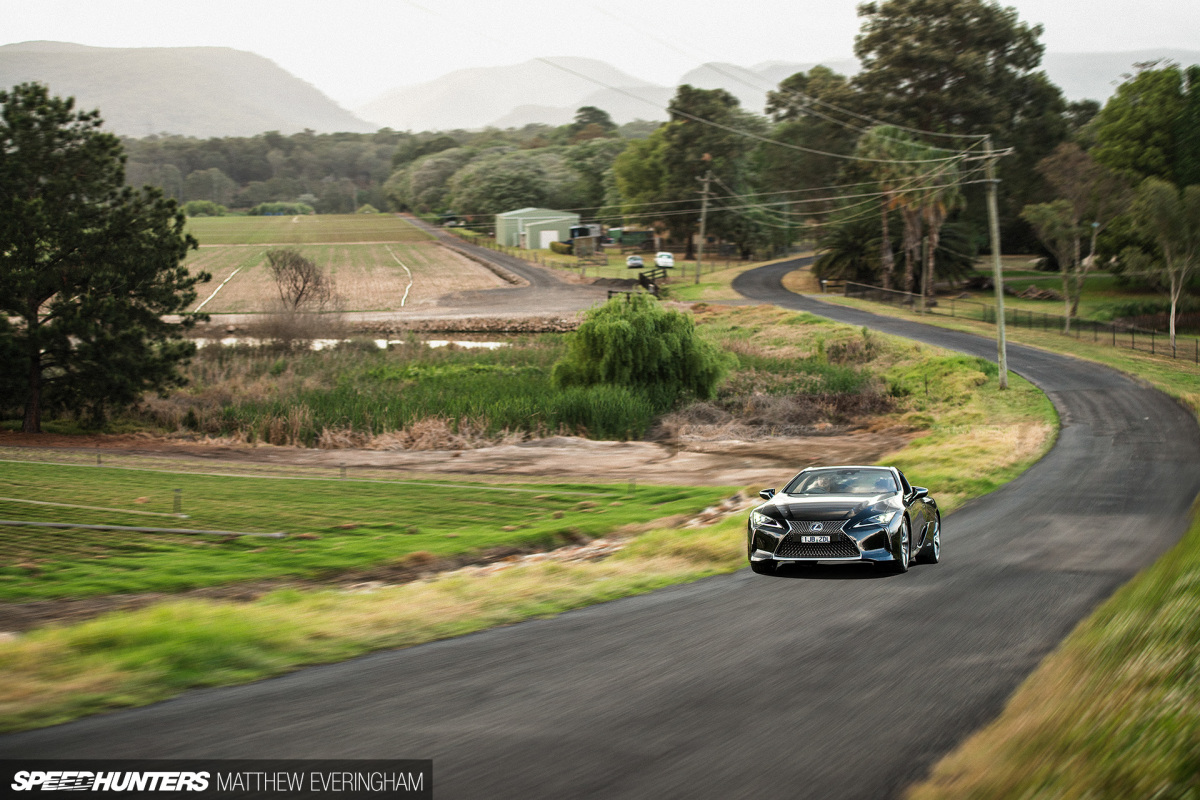 With two tons to push around, the combined power that's available makes progress brisk rather than outright fast.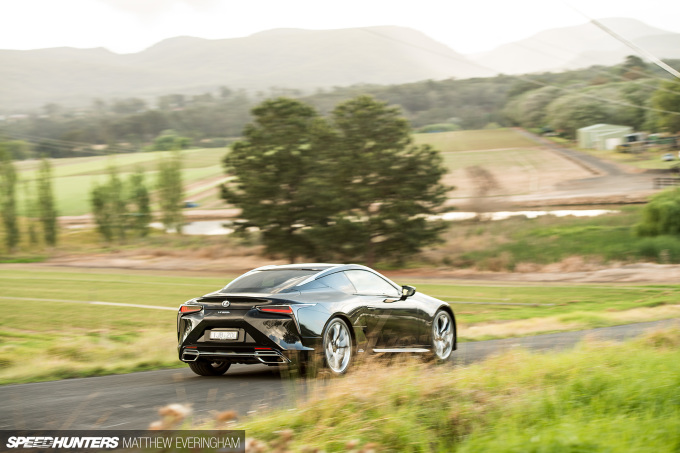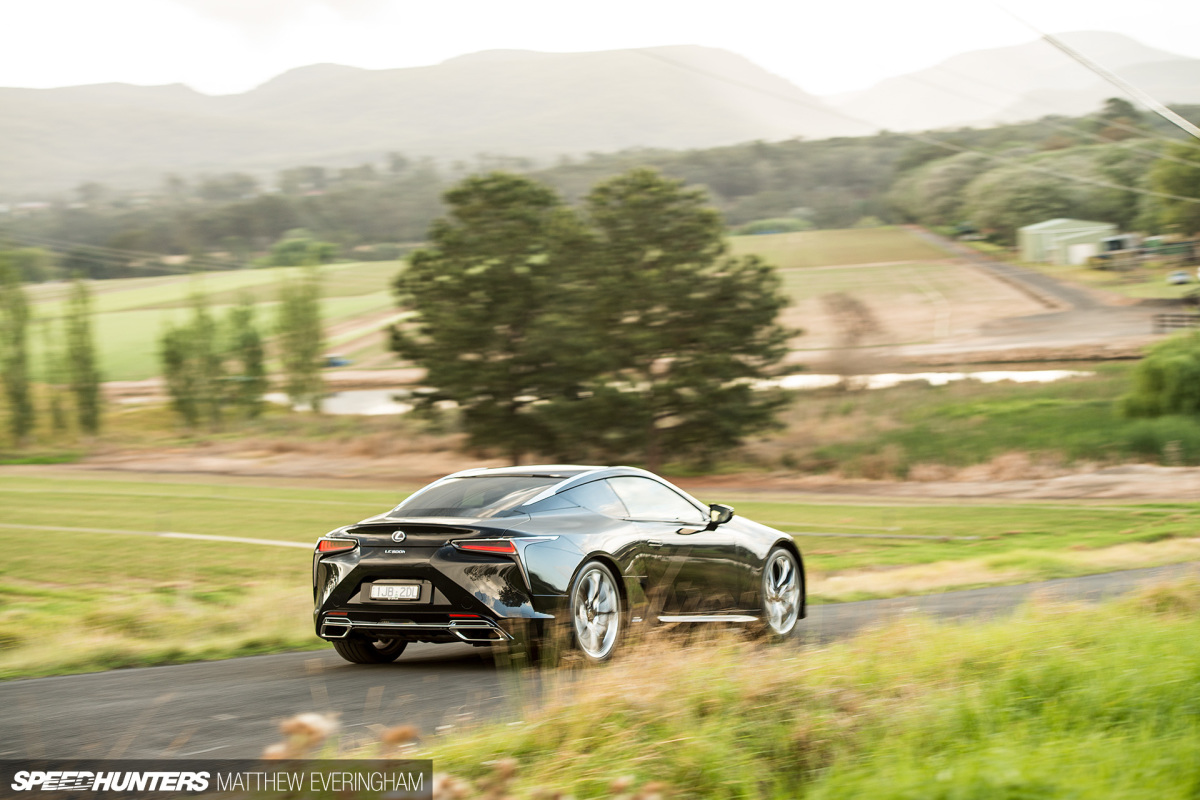 You can shift the 'gears' in manual mode too, via the paddles, something that usually connects you more to the car.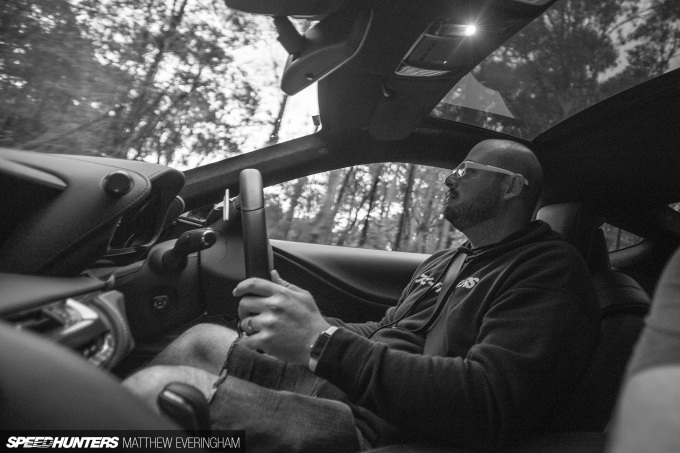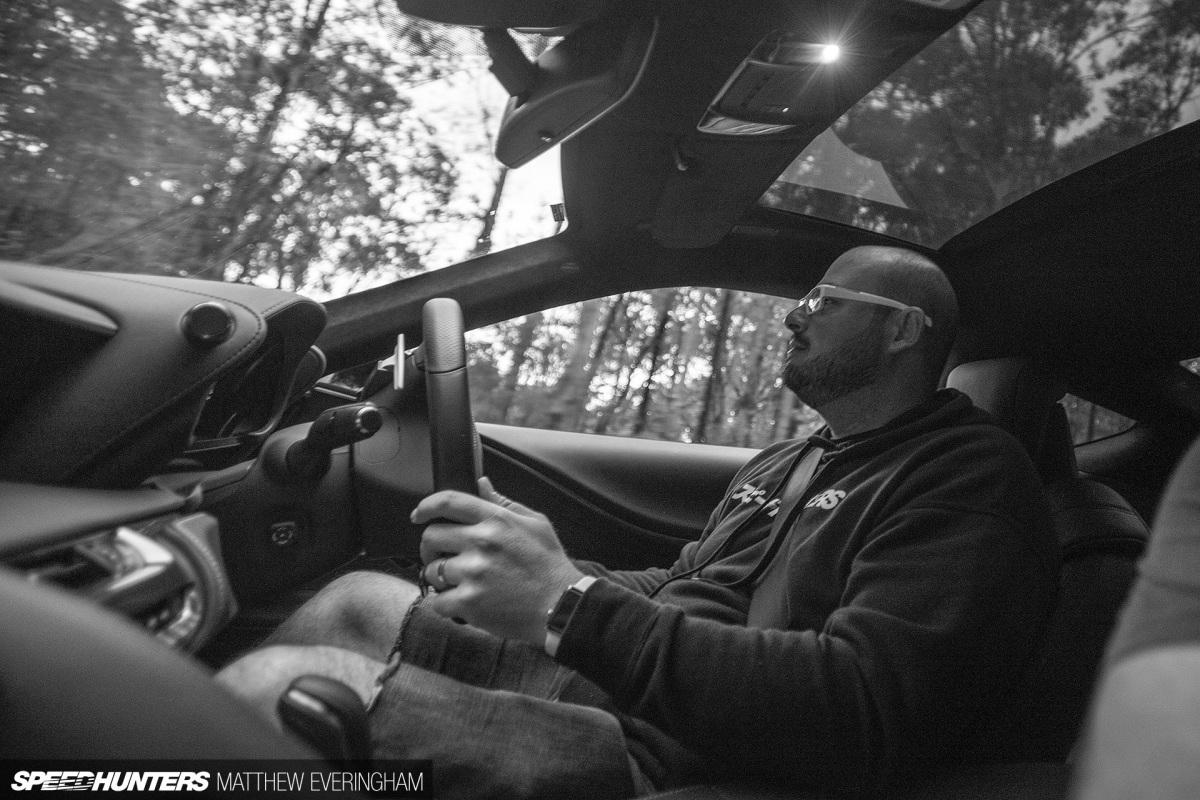 Unfortunately, 'connected' wasn't how it made me feel. The shifting feels completely slurred and artificial, and the resulting soundtrack is quite strange, for lack of a better word. If I had to describe it, it's like someone was told to make a CVT feel like it's shifting gears, so the engine just sits at high RPM and you hear shifting happening. But you don't feel it; the acceleration is linear and it all feels unresponsive and distant.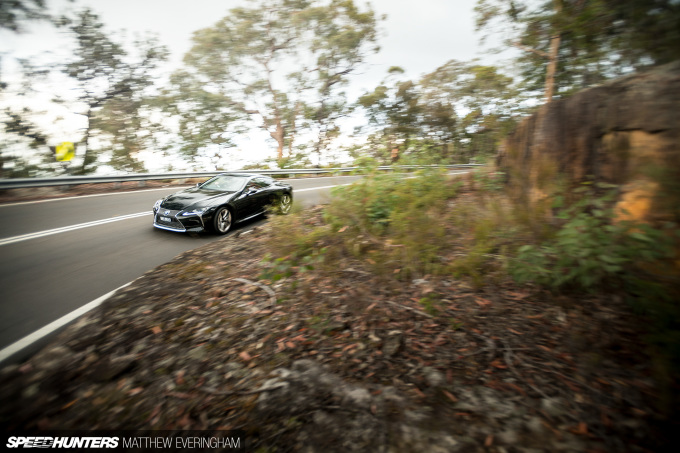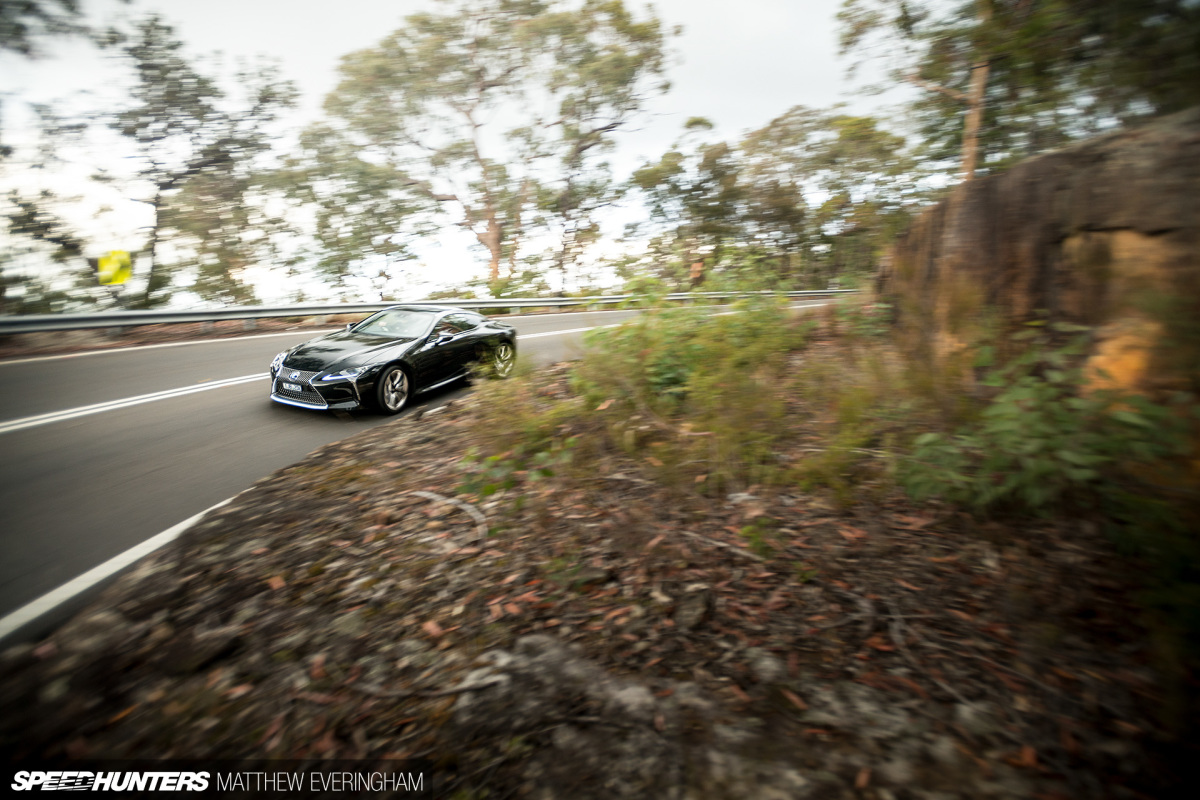 But the hybrid LC is not aimed at someone that wants to fling it around corners when happening upon some nice roads. That's a pity, because as I discovered on the road leading up to the Blue Mountains, the chassis is extremely rigid and feels great once you pick up the pace.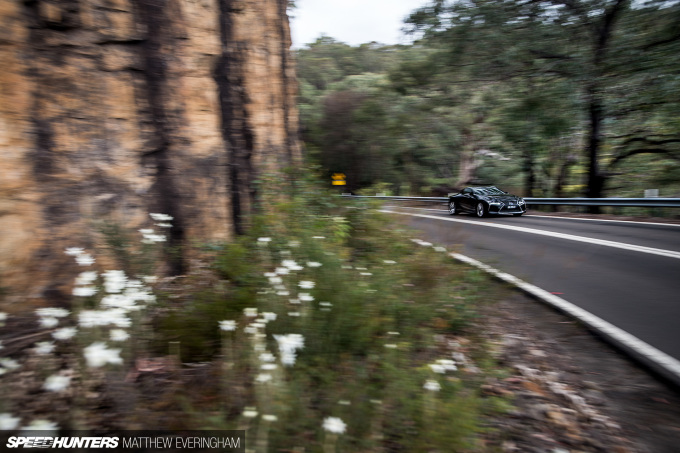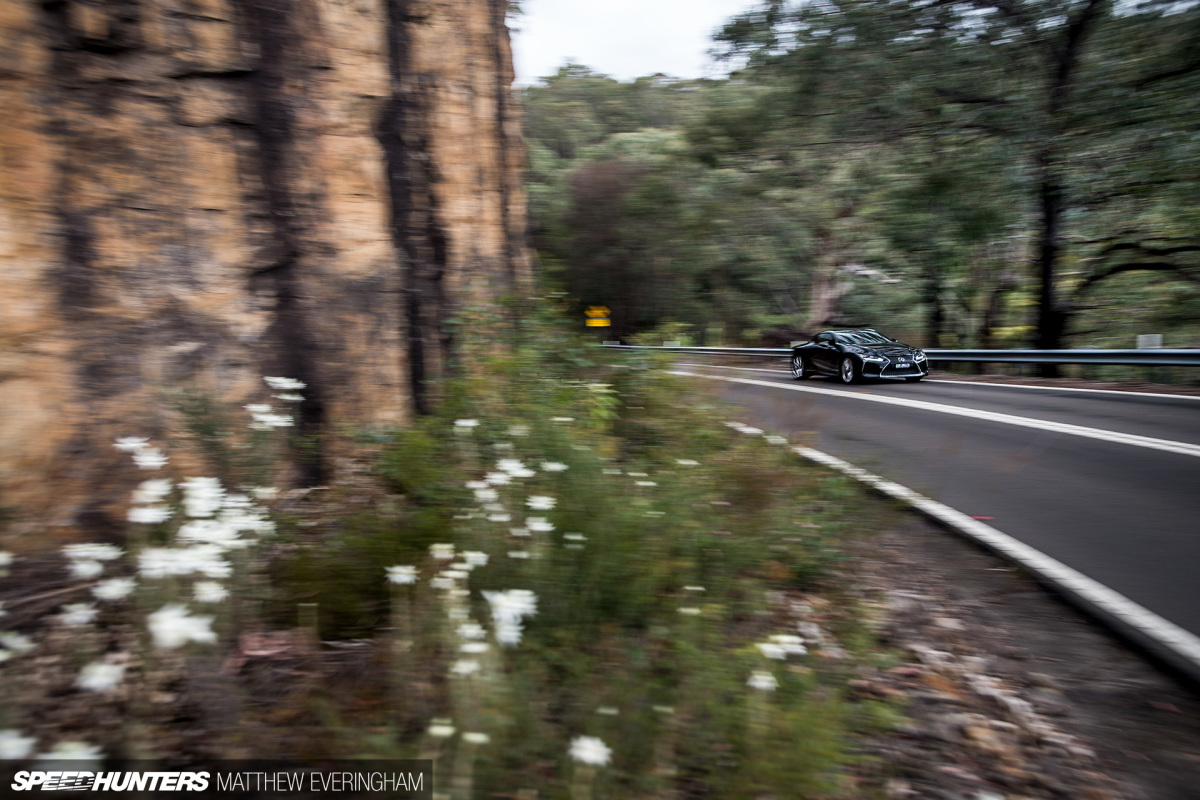 You can settle into a nice rhythm, even with the Atkinson cycle V6 sitting at high RPM like a scooter, and you know there's potential for so much more.
We had a nice time trying to keep glued to the rear end of this Focus ST, but the LC 500h really had to give it all it had to not lose the Ford through the twisties.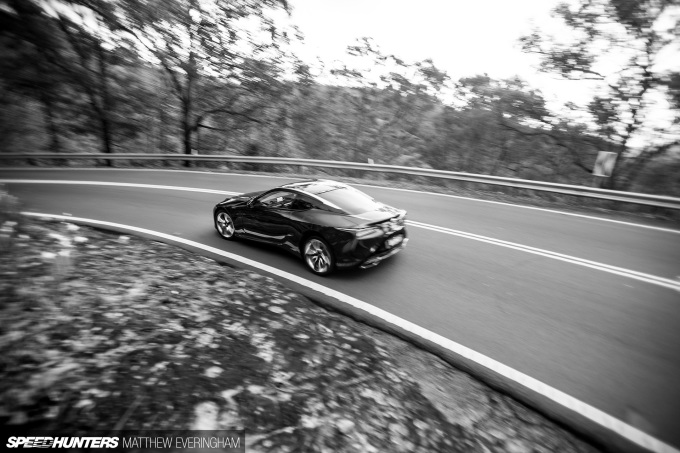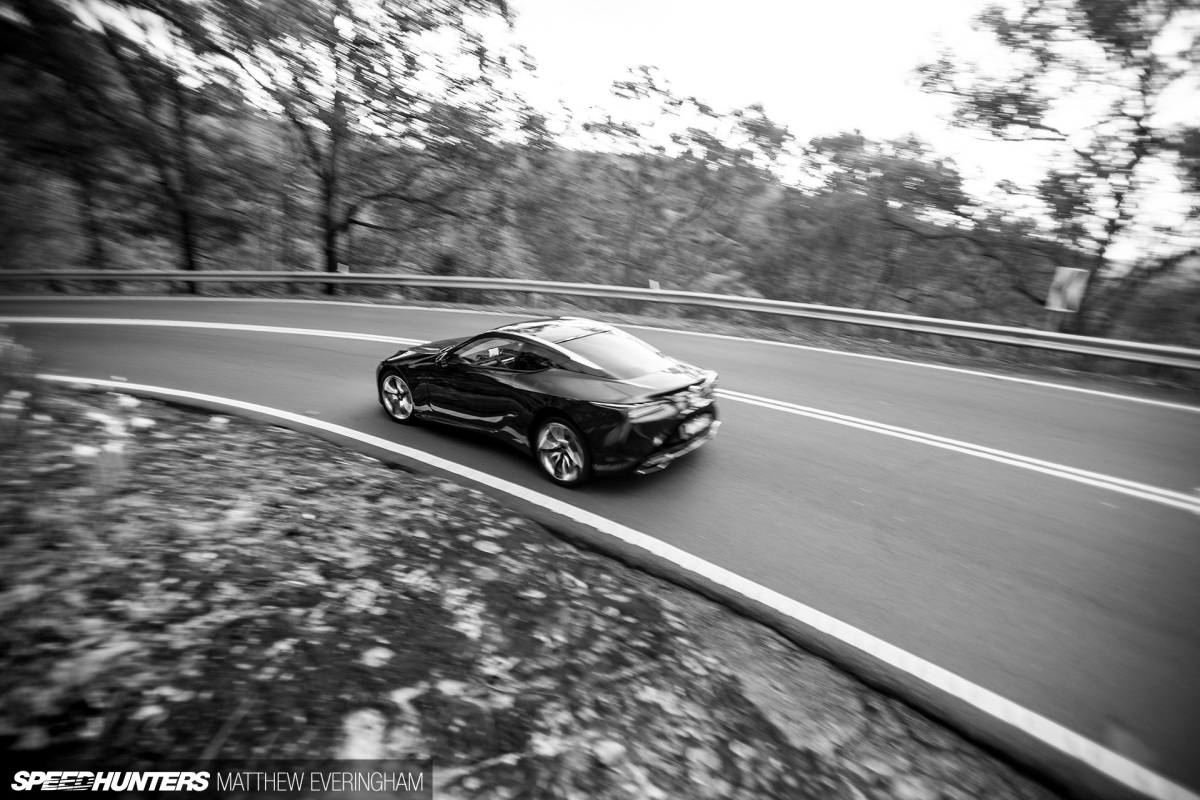 So no, Lexus hybrids aren't aimed for fun behind the wheel, even if the engineers have tried to inject a little life into the CVT with this new transmission. That said, my drive of the LC 500h left me wanting more, not only to have a proper play with the V8 version but also think a little into the future.
For a while now we've been hearing rumors of an LC F, the most powerful Lexus ever and a car that could be powered by an all-new twin-turbo V8 with power figures well over the 600hp mark. Now that's exciting stuff, and I'm sure Lexus will nail it as it has with the LC in its two different guises. Same car, but for two very different drivers. Those that want the big daddy however will have to wait another year or so.
Dino Dalle Carbonare
Instagram: speedhunters_dino
dino@speedhunters.com
Additional Photos by Matthew Everingham
Instagram: matthew_everingham
Cutting Room Floor