You only have to cue up a few videos on YouTube of the original DTM series – the Deutsche Tourenwagen Meisterschaft – that ran from the mid-1980s to the mid-1990s to understand why so many enthusiasts still hold it in such high regard three decades on. Michael Slevin is one of those guys.
Michael bought his 1993 BMW E36 325is while he was in college, daily driving it until he found himself sacrificing function over form to ensure his car performed the way he wanted it to on track.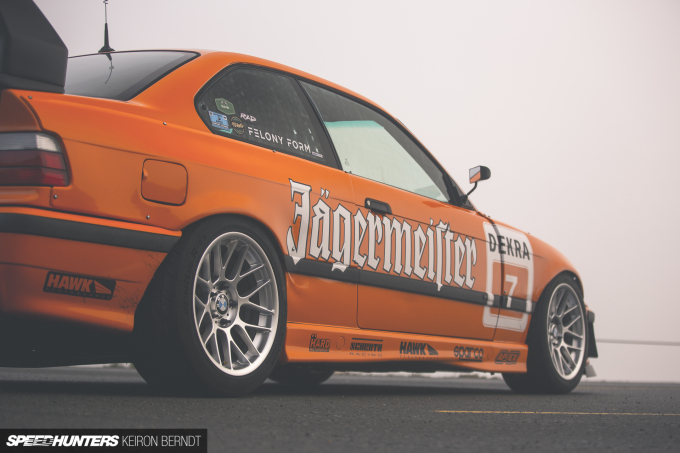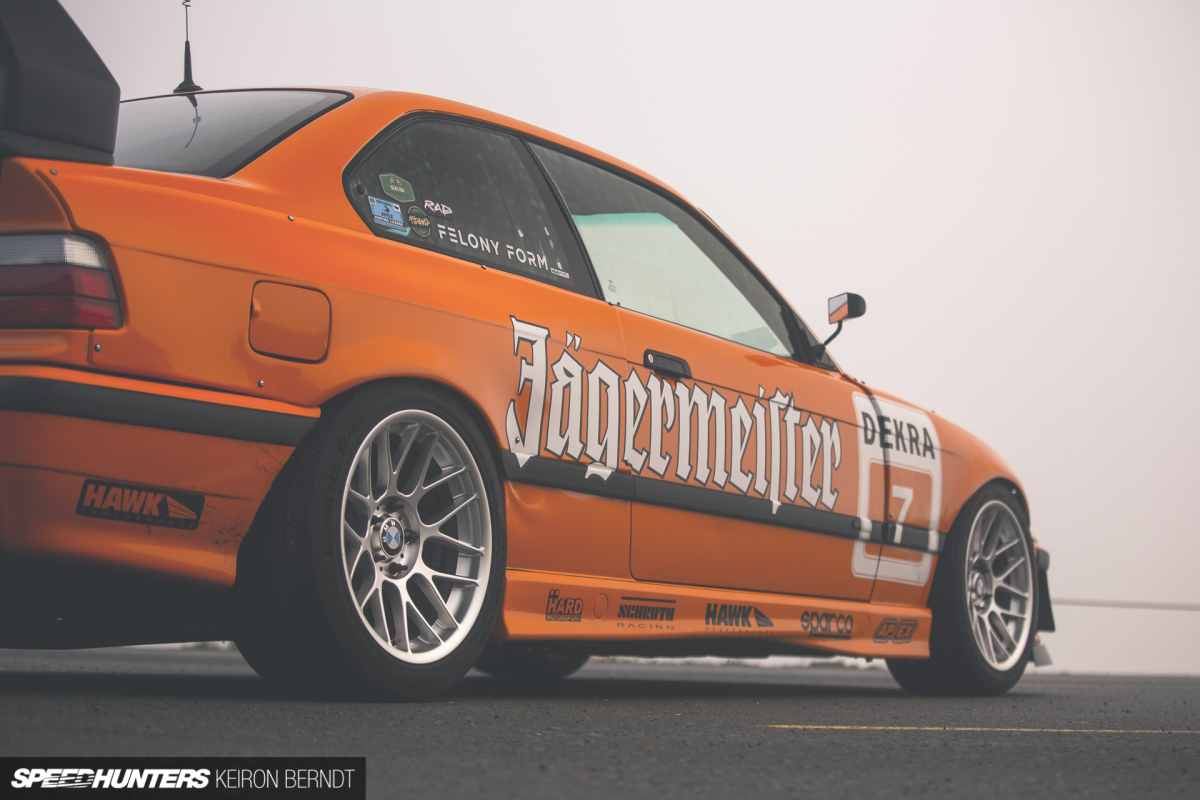 The 3 Series coupe started off Granitsilber Metallic from factory, but when Michael picked it up the previous owner had wrapped it bright yellow. In theory it wasn't a terrible idea, but after numerous track days and spirited driving, it was time for a change.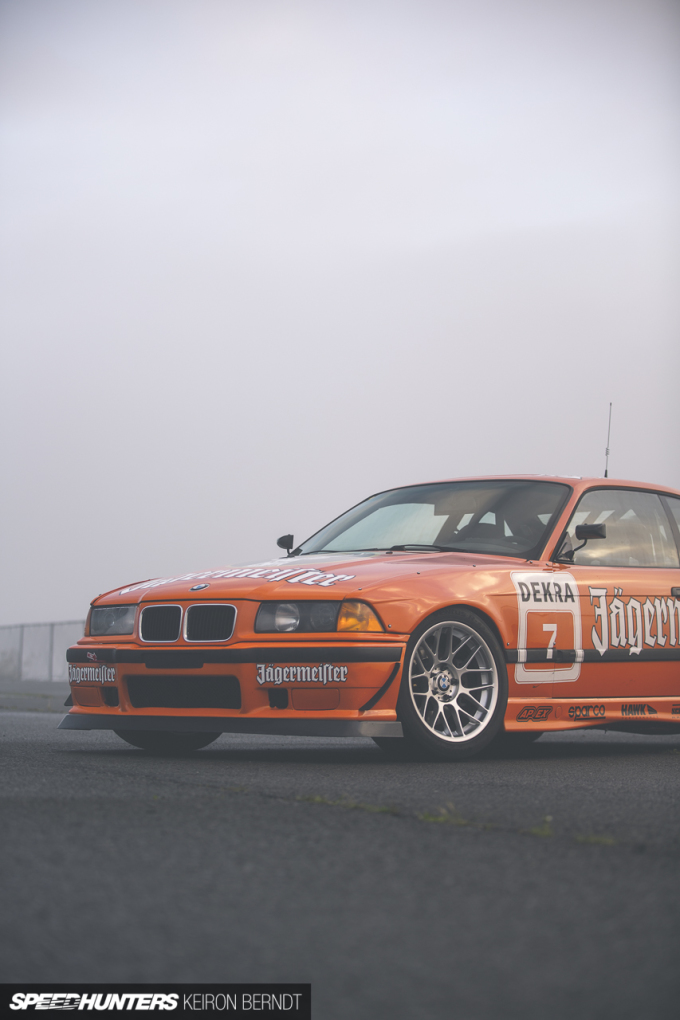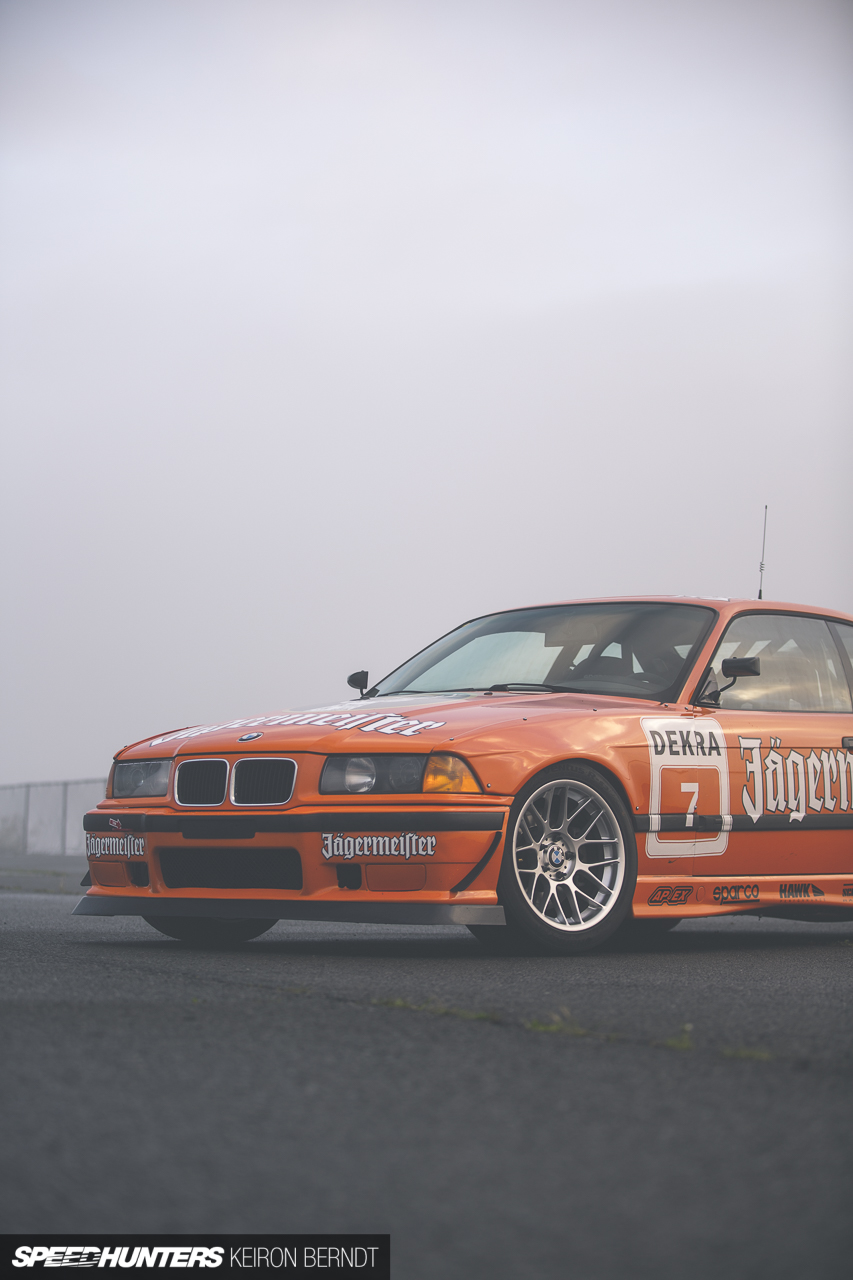 In October last year the decision was made to design a wrap that suited the car and the track life that it was living. Michael wanted something themed, but still period correct.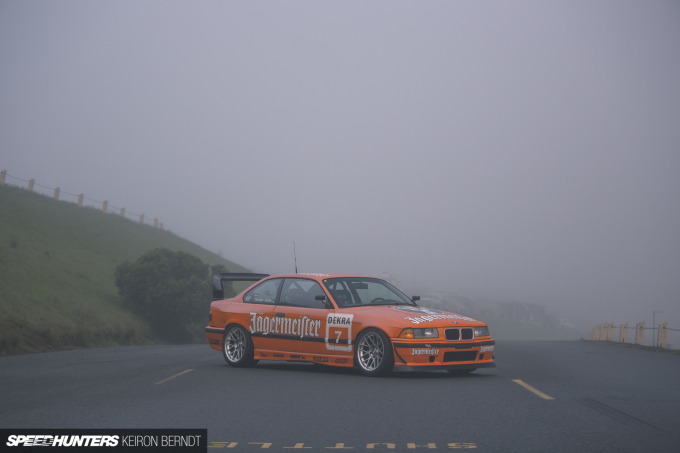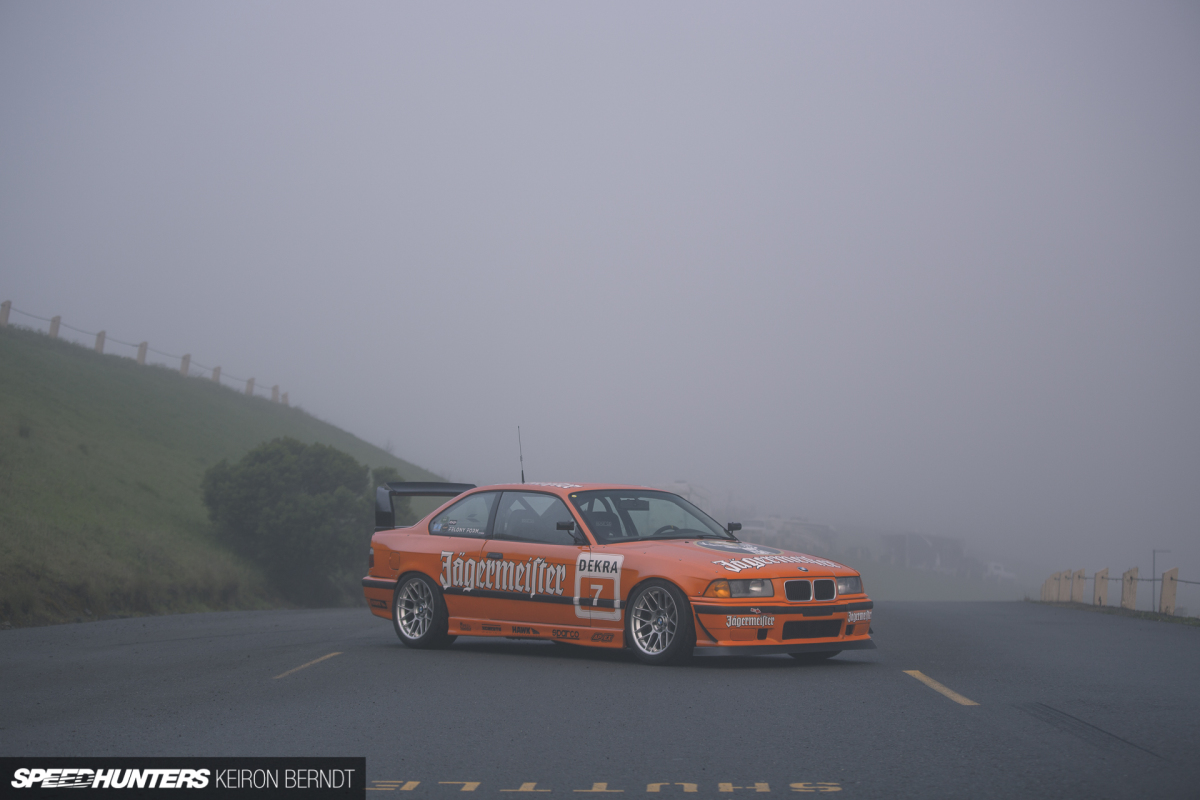 The first livery that came to mind was that of the Lindner Racing E36, otherwise known as one of the Jägermeister cars, as driven by Harald Becker throughout the 1993 DTM season.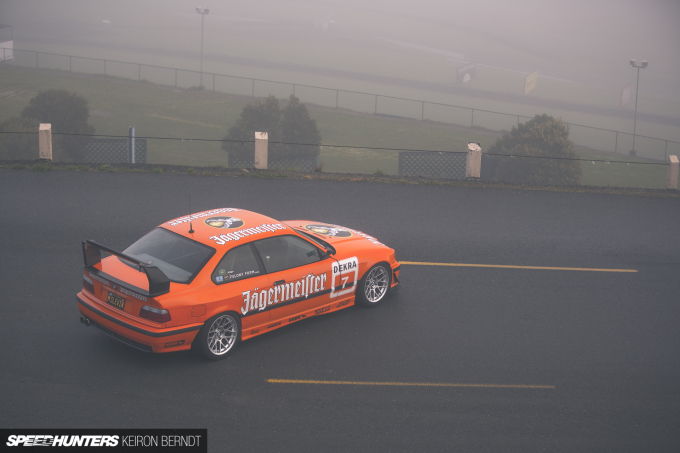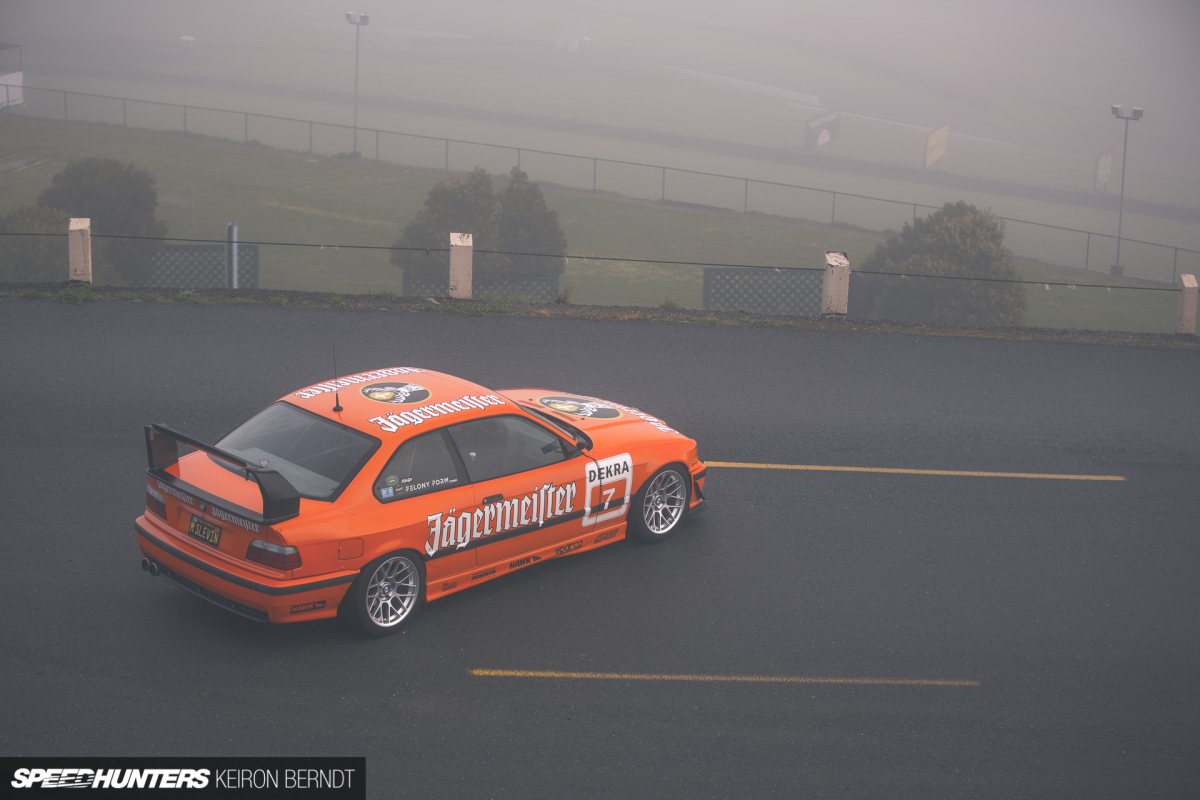 BMW didn't run an E36 factory team, so private teams built their own, and Becker's used a modified S14 engine out of an E30 M3 Sport Evolution which produced 375hp and screamed to 9,500rpm.
With the help of a few friends, Michael began work on a tribute car.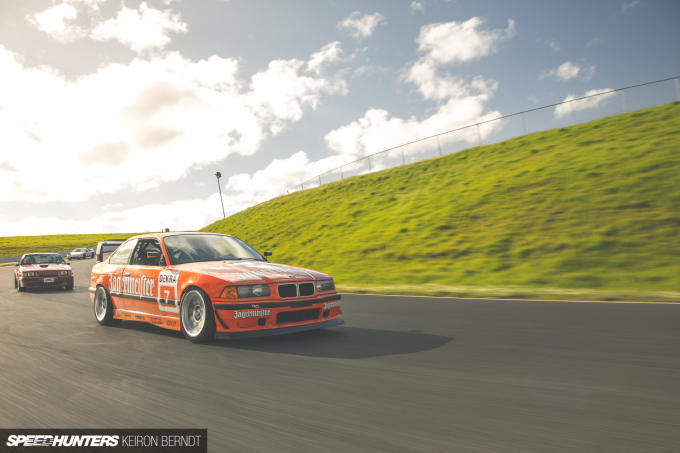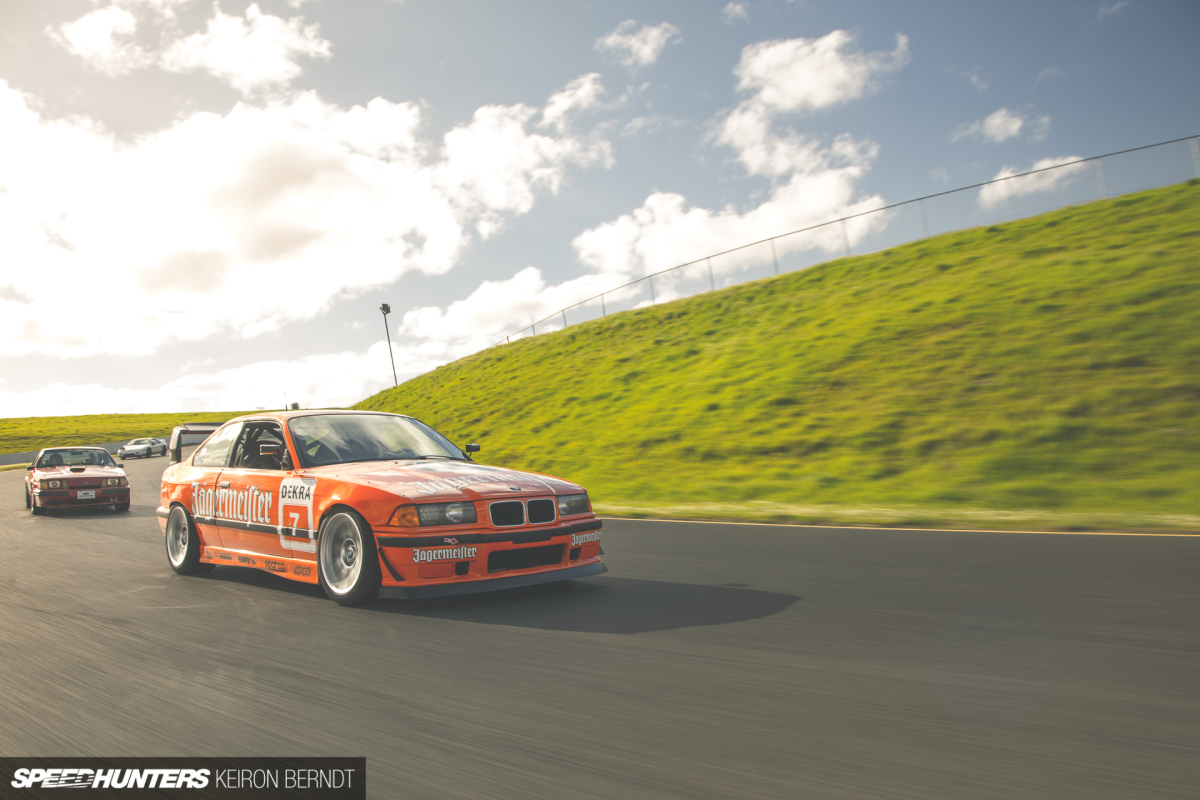 While the Jäger car never ran Felony Form bolt-on overfenders like this one does, Michael's E36 was never meant to be a replica. I think they give the car the right balance of aggression and styling.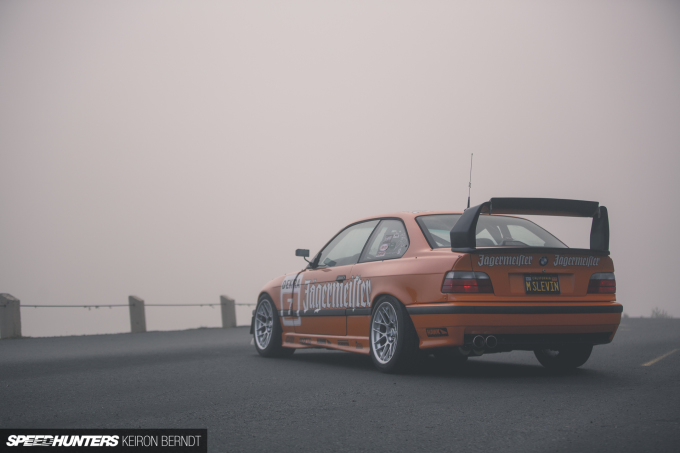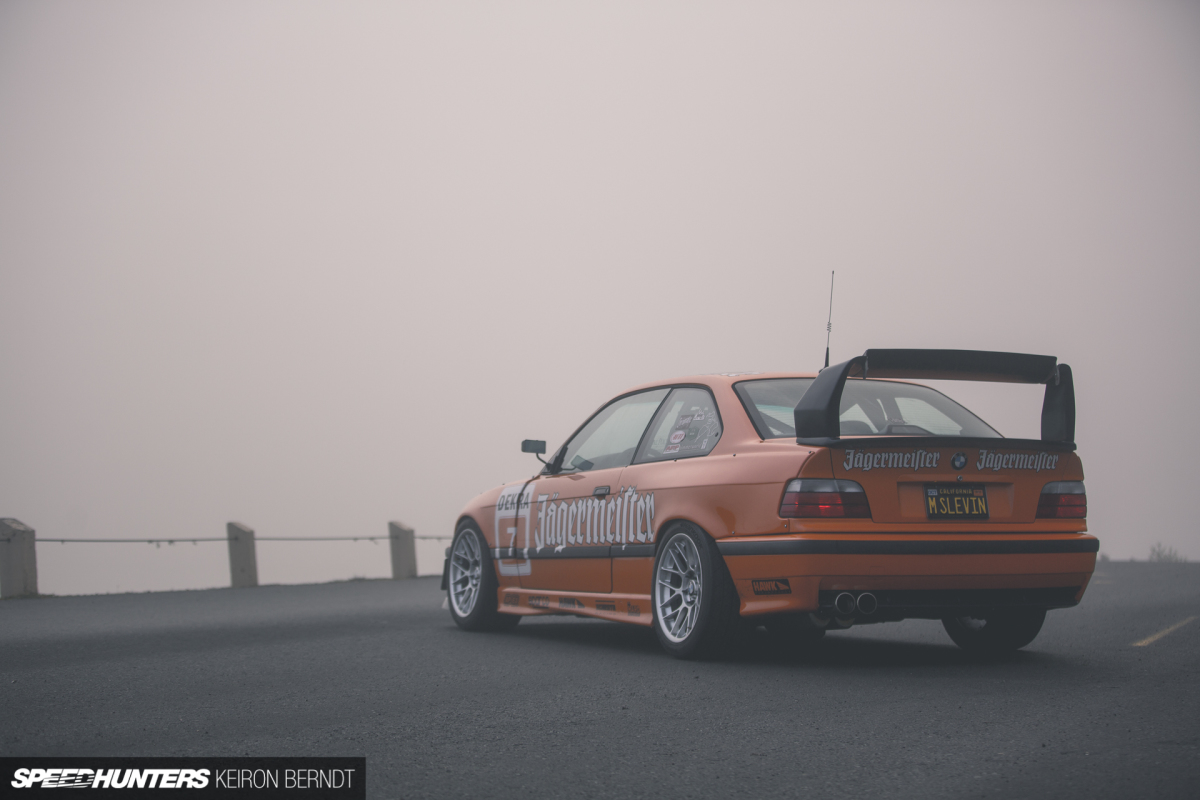 Along with the overfenders, the BMW now wears E36 M3 bumpers and side skirts, a MaxVelocity GTR front lip, and a DTM Fiberwerkz PTG-style wing (similar to the E36 M3 GTR wing). Michael's planning on revamping the front bumper, which currently benefits from a pair of Hard Motorsport canards, to feature Linder Racing-style aero.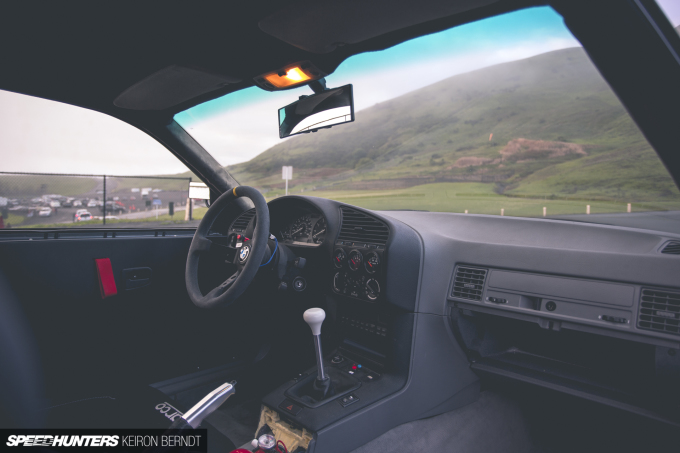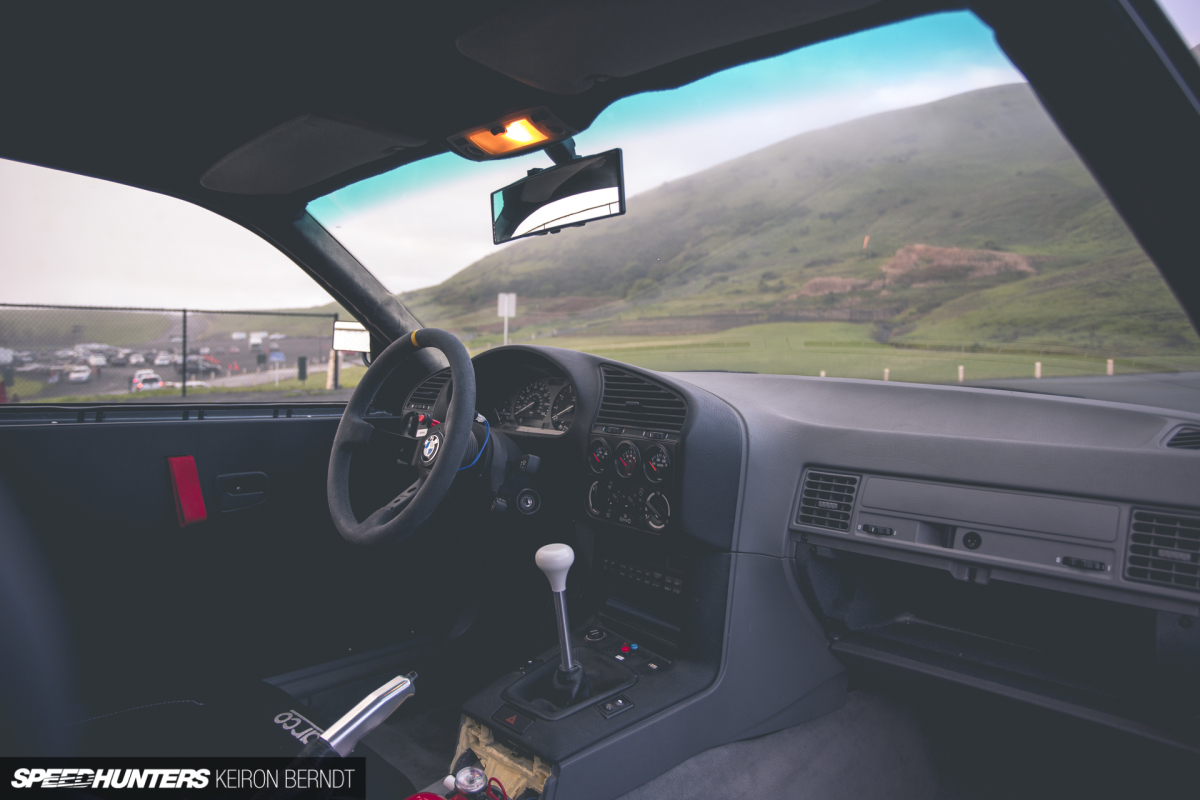 Some of you may be questioning his choice of modifying a 325 over an M3, but Michael has a very good reason for this.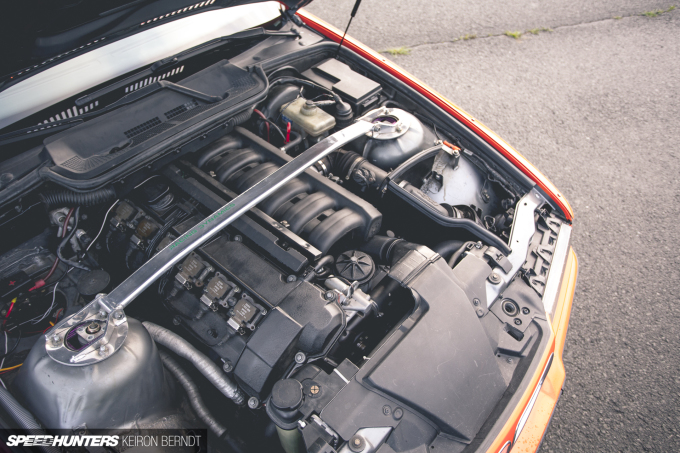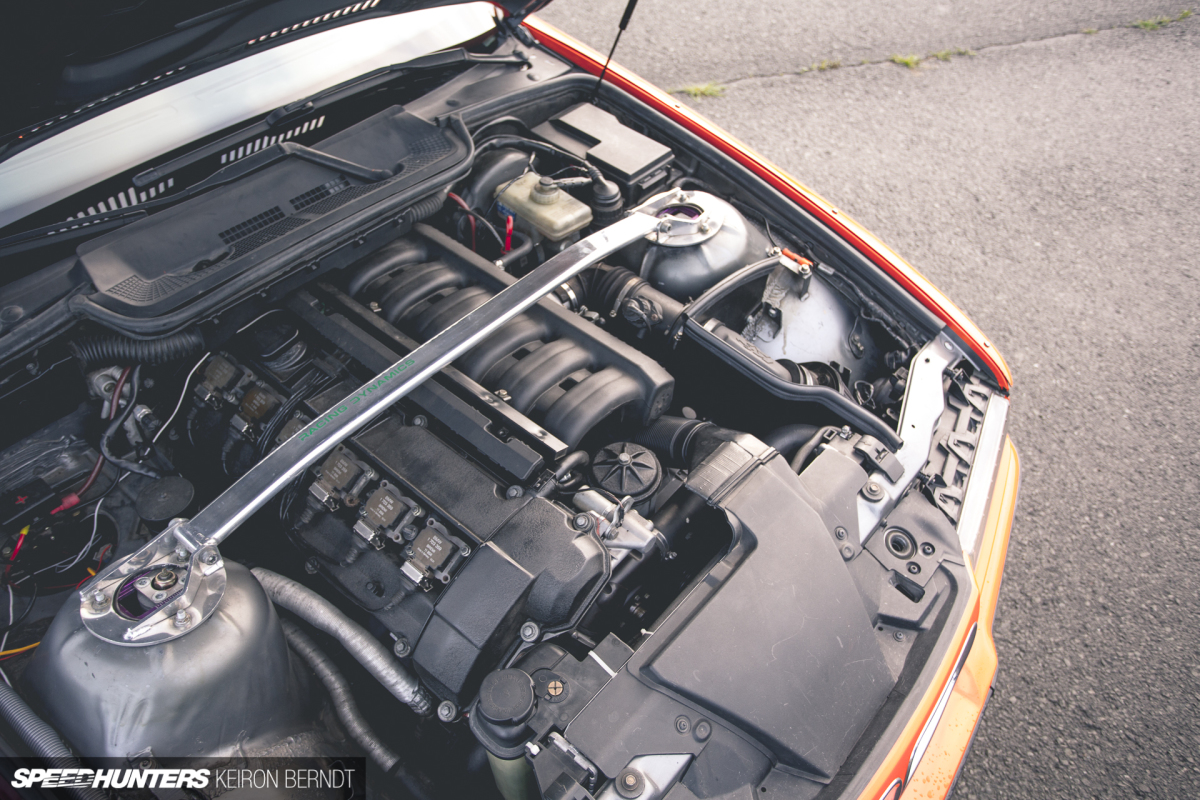 If you're planning on modifying and upgrading close to everything on a car, why spend more money for a different badge and only 40 more horsepower? Out of the box the 325 may not have oodles of power or gobs of torque, but Michael scooped up an S50 motor out of a 1995 E36 M3 for $500 and will soon be adding some big cams and other bolt-ons with 250whp as the end goal. Currently the internally-stock inline-six benefits from a Dinan chip and an Ireland Engineering cat-back exhaust featuring an M3 mid-section.
In the suspension department, Ground Control coilovers are used with KW adjustable camber plates. There's also a Racing Dynamics front strut bar and 27mm front sway bar, plus Megan Racing rear camber arms and AKG 75D polyurethane bushings throughout. Reinforcements were made to the subframes and rear trailing arm pockets.
The brake system features larger E46 330Ci front calipers and rotors with Hawk HT10 pads and braided lines through, and for the wheels Michael has gone with Apex ARC-8s in a 17×9.5-inch +35 fitment wrapped in 255/40R17 Hankook Ventus RS3s at all four corners.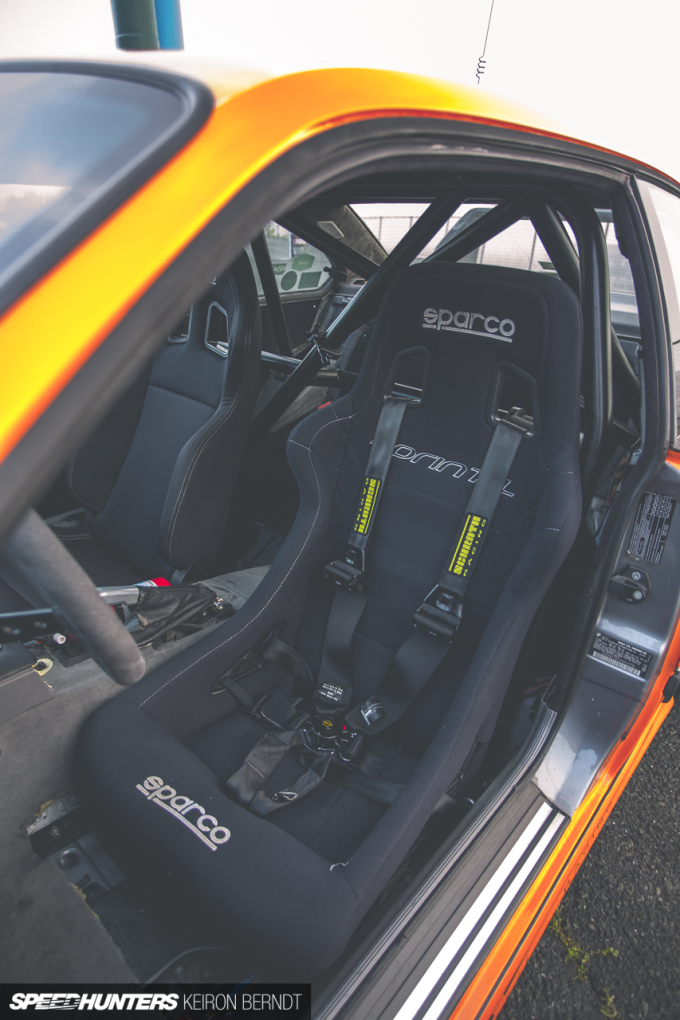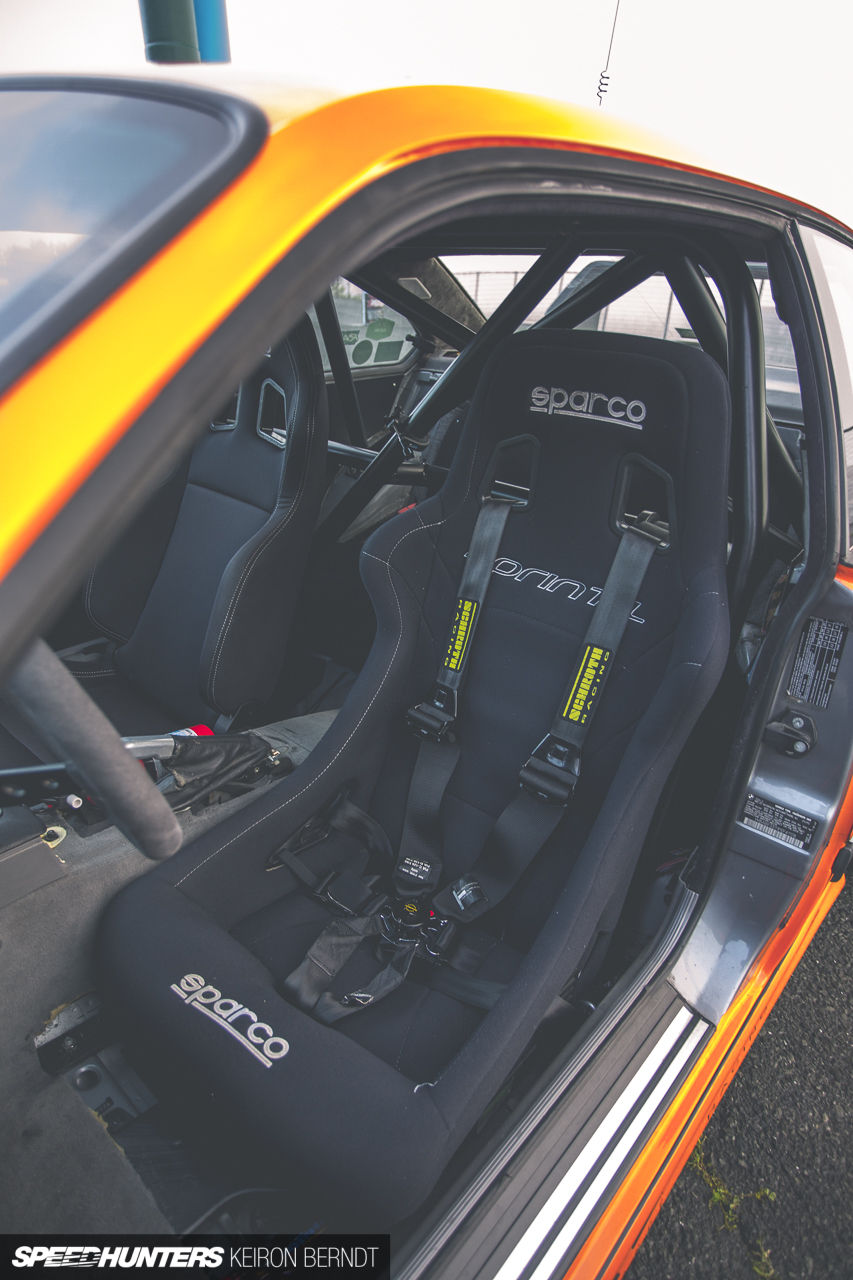 The interior reflects the E36's newfound purpose as a track car with a bolt-in half cage, Sparco seats with Schroth Racing harnesses, and a Renown 100 Dark Competition steering wheel, among other things.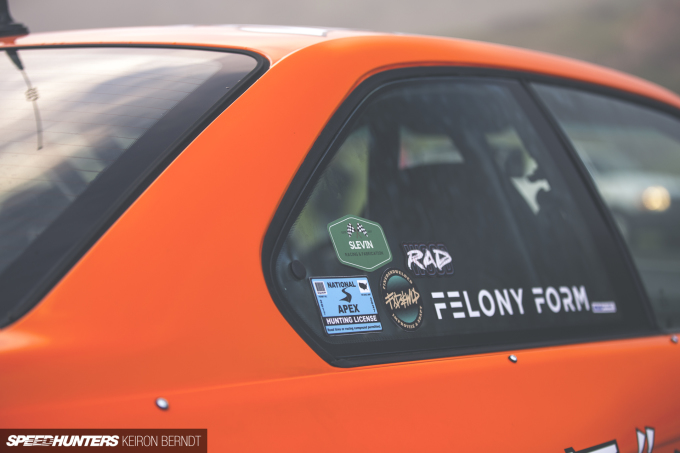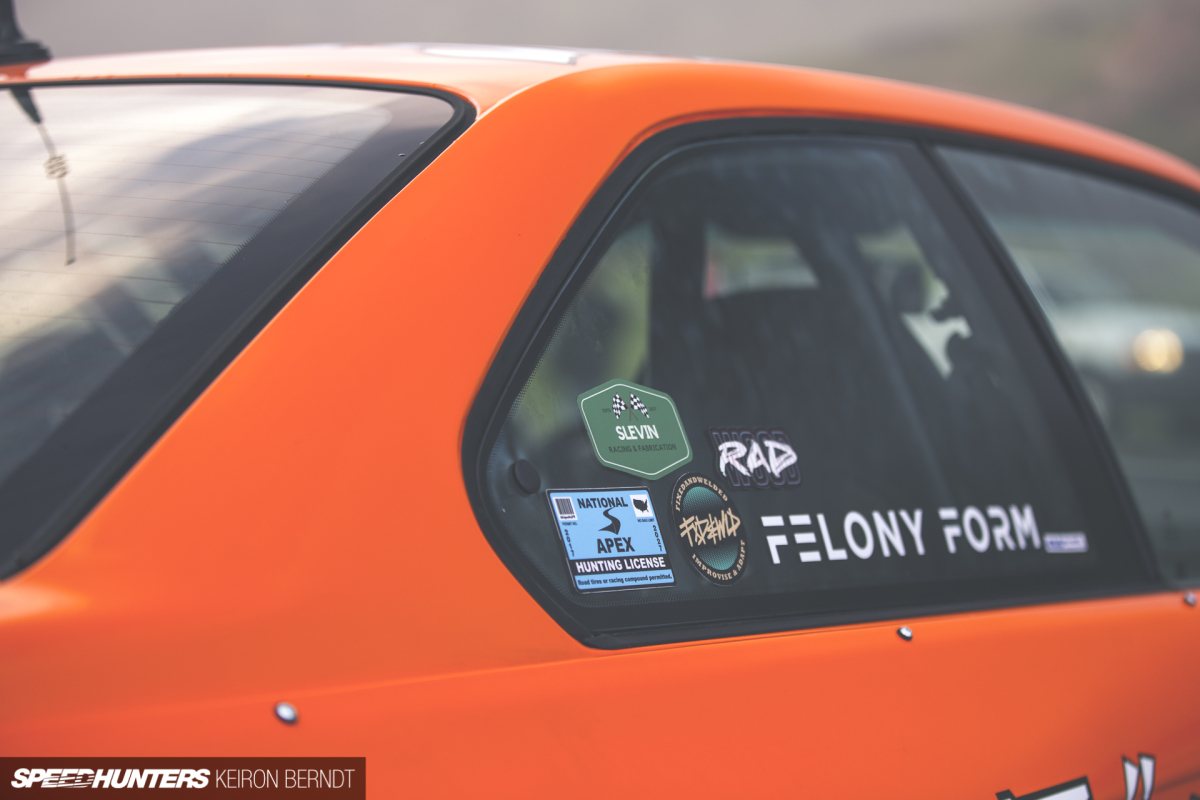 One of the things I admire about Michael is his honesty regarding horsepower; he had no problem telling me that he doesn't feel like he's at the level of driving on the track where a large power upgrade is needed.
He's done the majority of the work on this car, but not because he had no other option. It's because there's a certain pride that comes with knowing how your car is built, along with what you do to with your own hands directly impacts the results on track.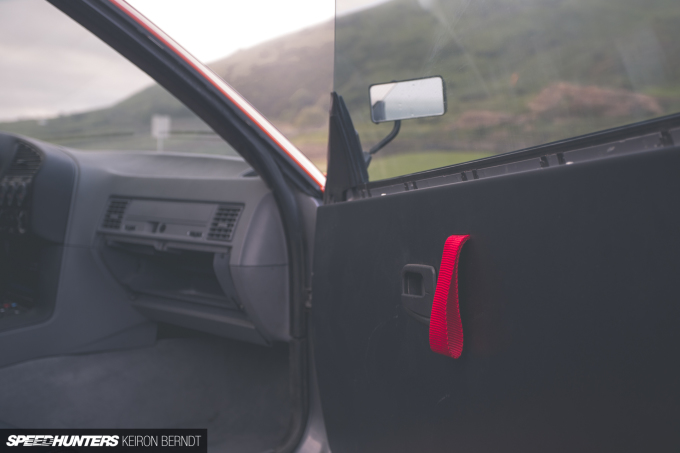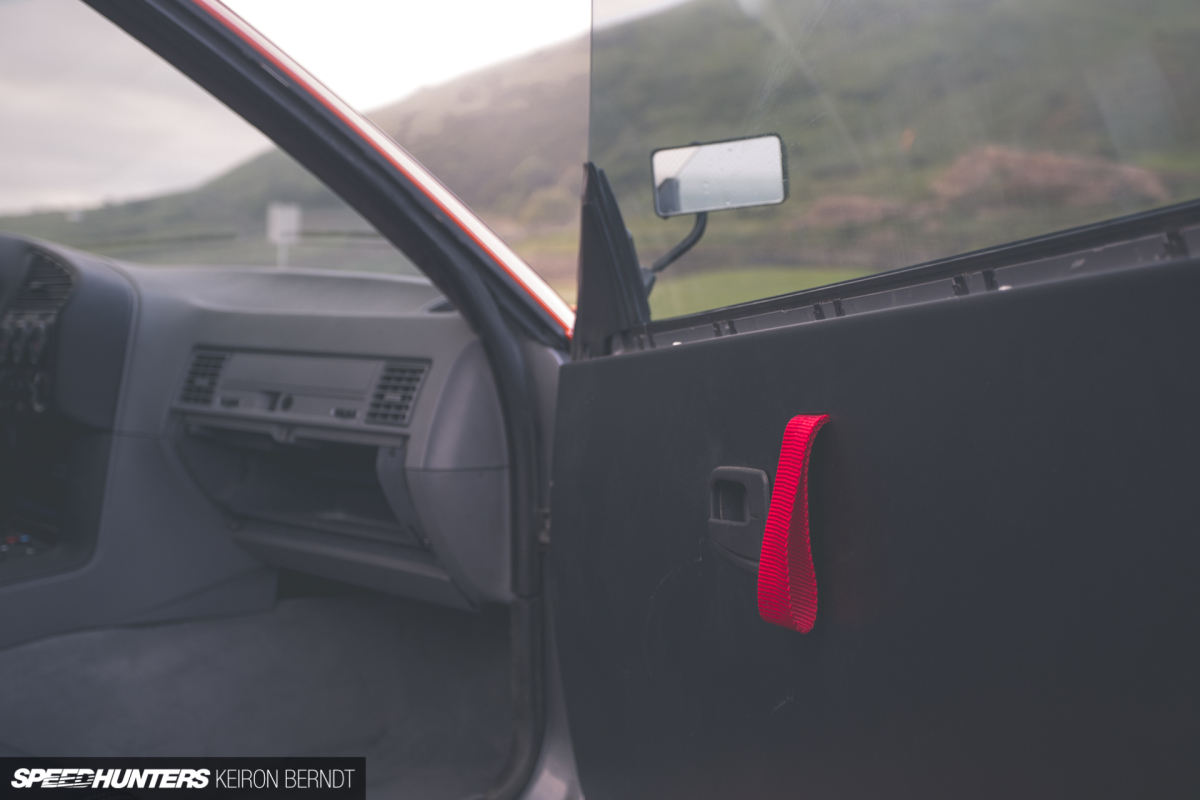 Not only has building this car made him a better mechanic, Michael says it's helped mold him into a more patient and overall better person.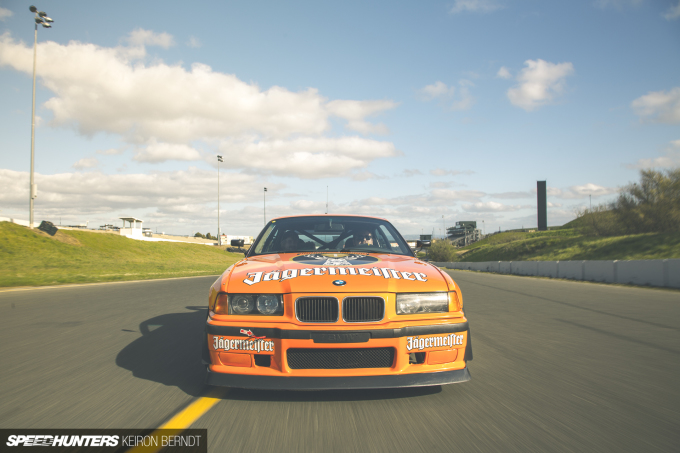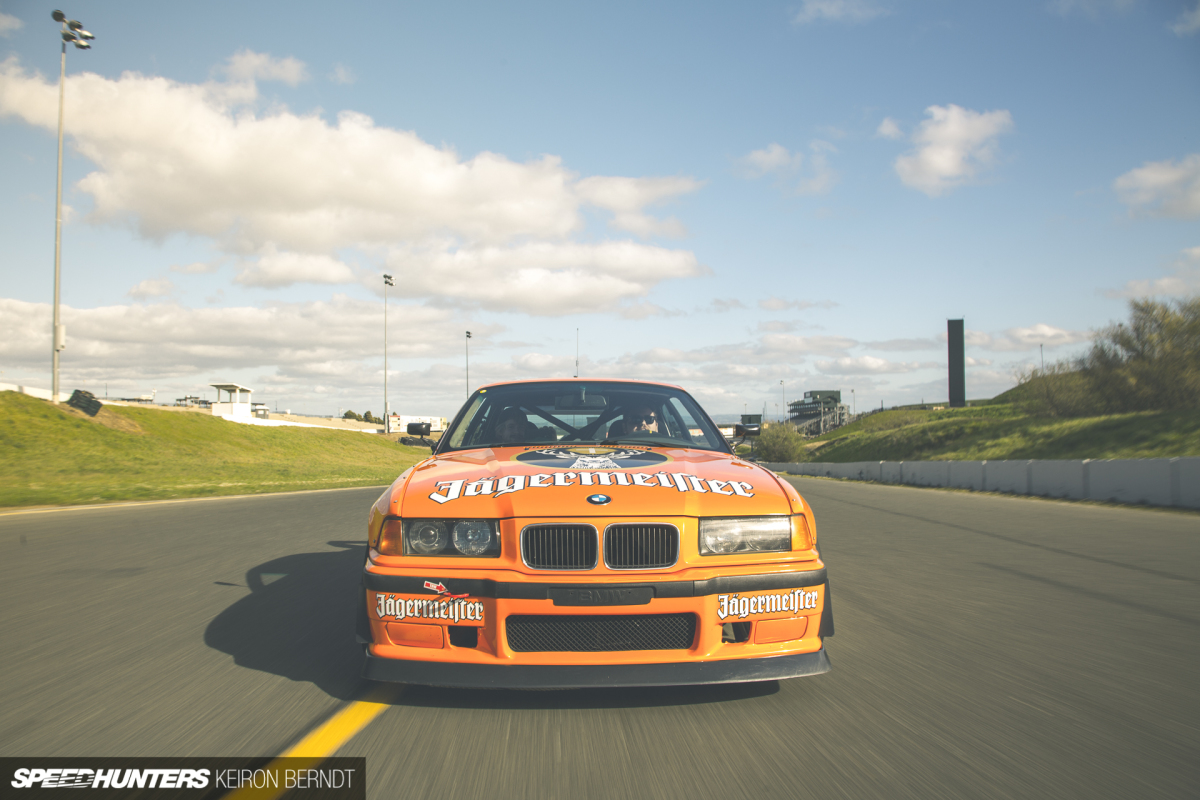 From learning how to properly research something before jumping in, to building an endless bank of patience for when things go wrong, to becoming a more social person involved in a community, Michael has the E36 to thank.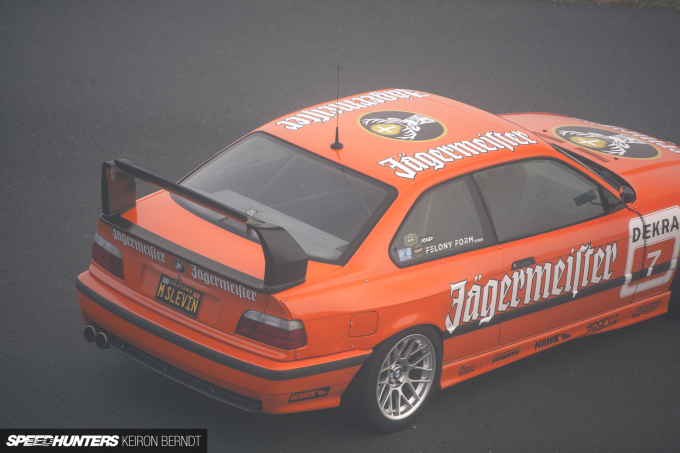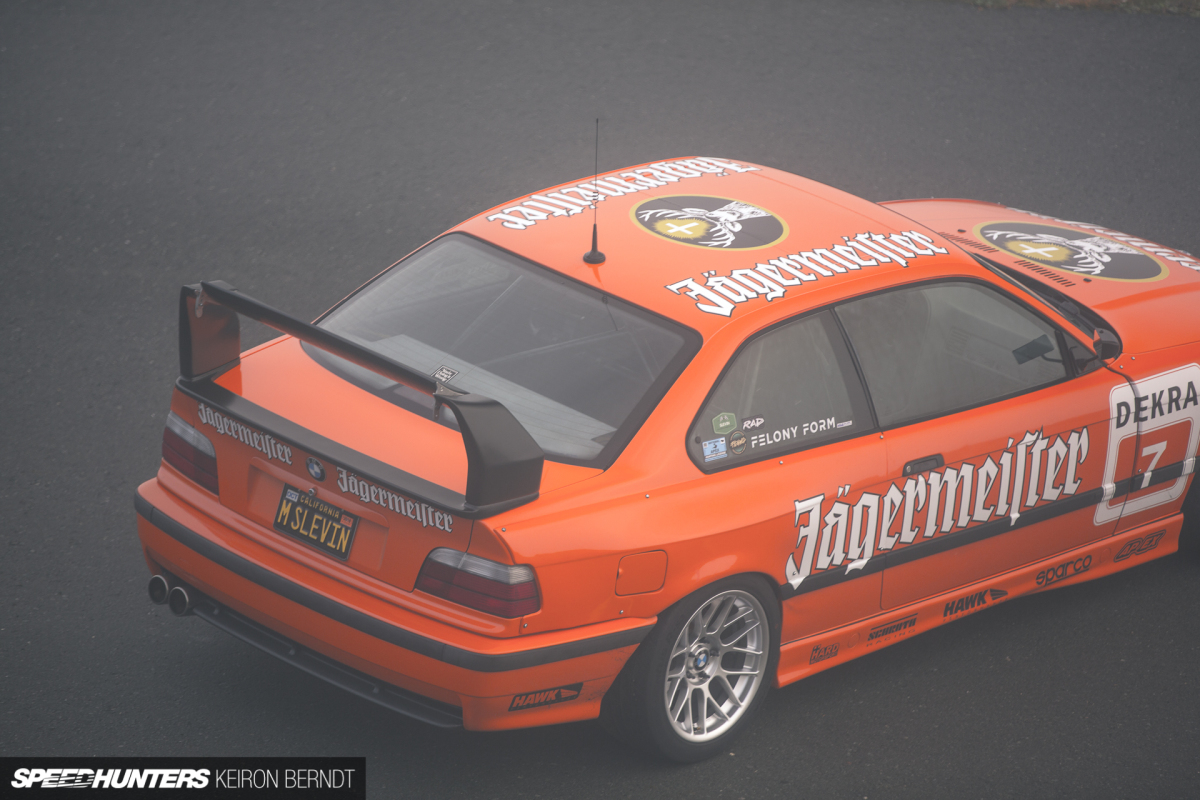 The currently conservative output doesn't mean you can't have fun in it either. Michael says the car remains flat and balanced on the track, all the while being easy to control. If it wasn't for a helmet, I can promise that you'd see his smile coming from a mile away.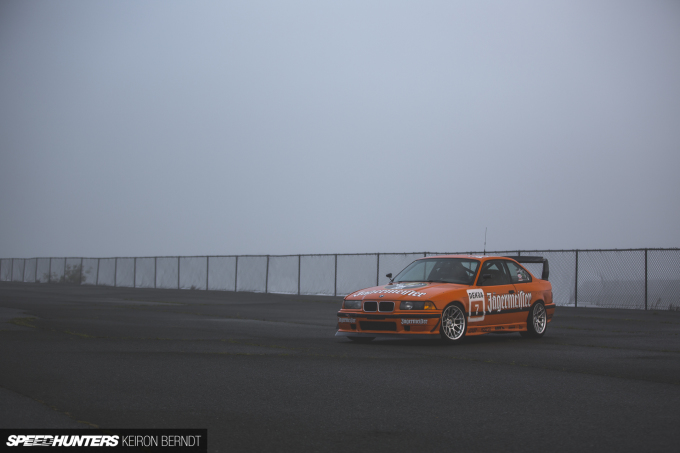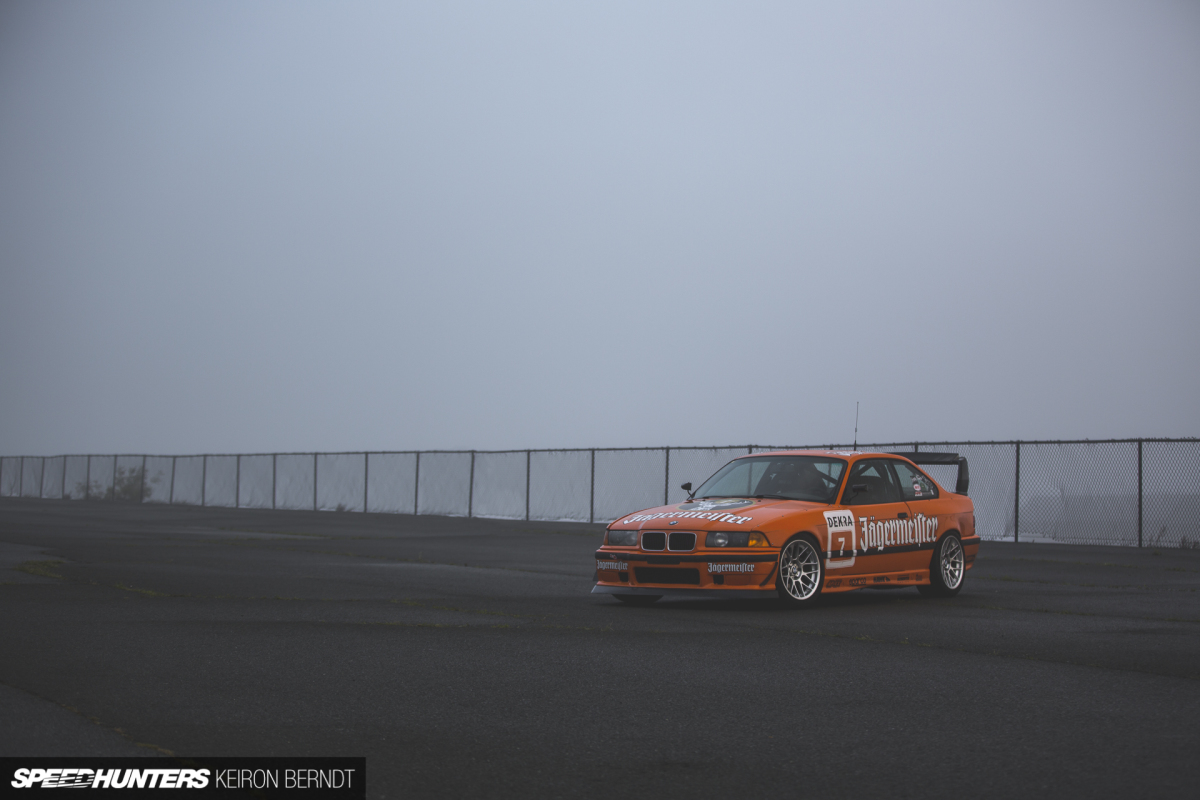 While this E36 isn't a perfect replica, I'm a huge fan of a tribute car that is doing the work the car was made to do. It also proves that you don't need the flashest, fastest, or most expensive track machine to just have fun.
If you're interested in seeing the original car that this is based on, check out this video.
Keiron Berndt
Instagram: keiron_berndt
Keiron Berndt Photography