Super D Matsuri is the drift event that we have always needed in the United States.
If you're a fan of drifting like me, I'm sure you've looked up where it started at one point, which will lead you to Japan. The style of Japanese drifters is second to none; whether it's a D1 pro or a street carver, the creativity put into the vehicles and how hard they drive never fails to astonish me. It's a very special event here in the US because it brings these Japanese roots stateside.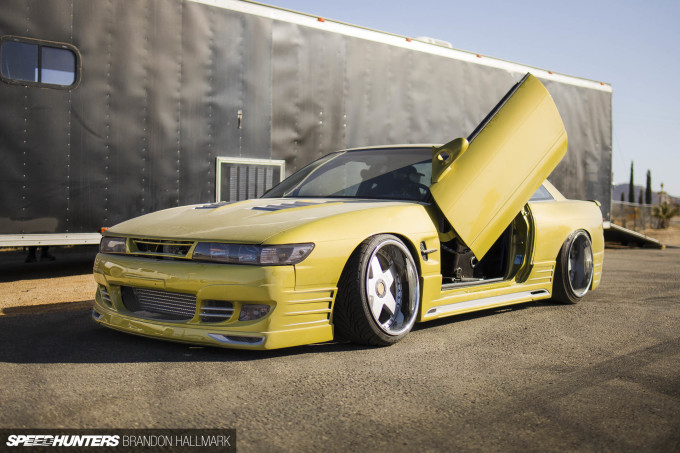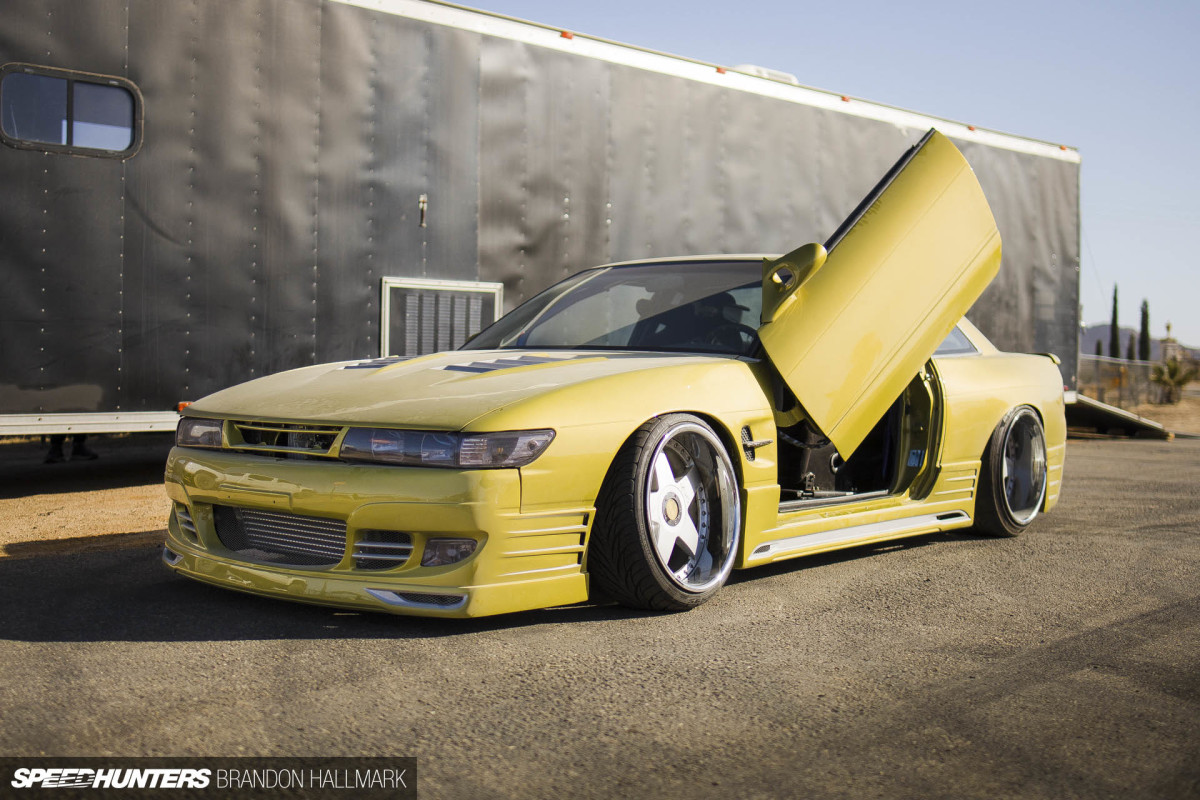 Take, for instance, this Nissan S13. Its owner, Derek Sanders, had Wolfreign Motorsports import a S15 326 Power 3D Star kit, and then enlisted Paul Wise from Wise Concepts to chop it up and fit it. This car is a true one-of-a-kind in the US.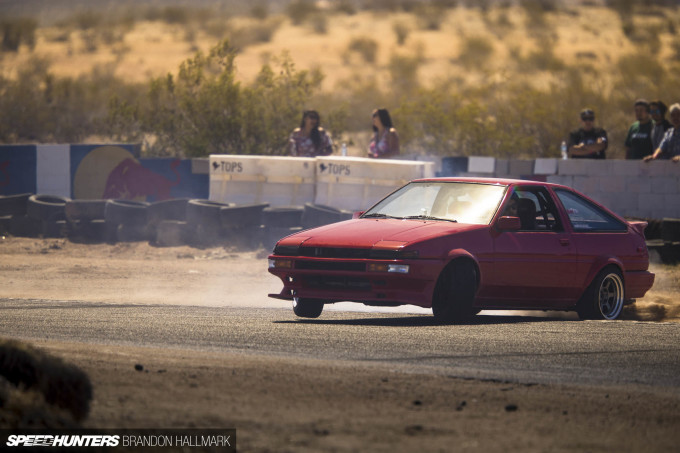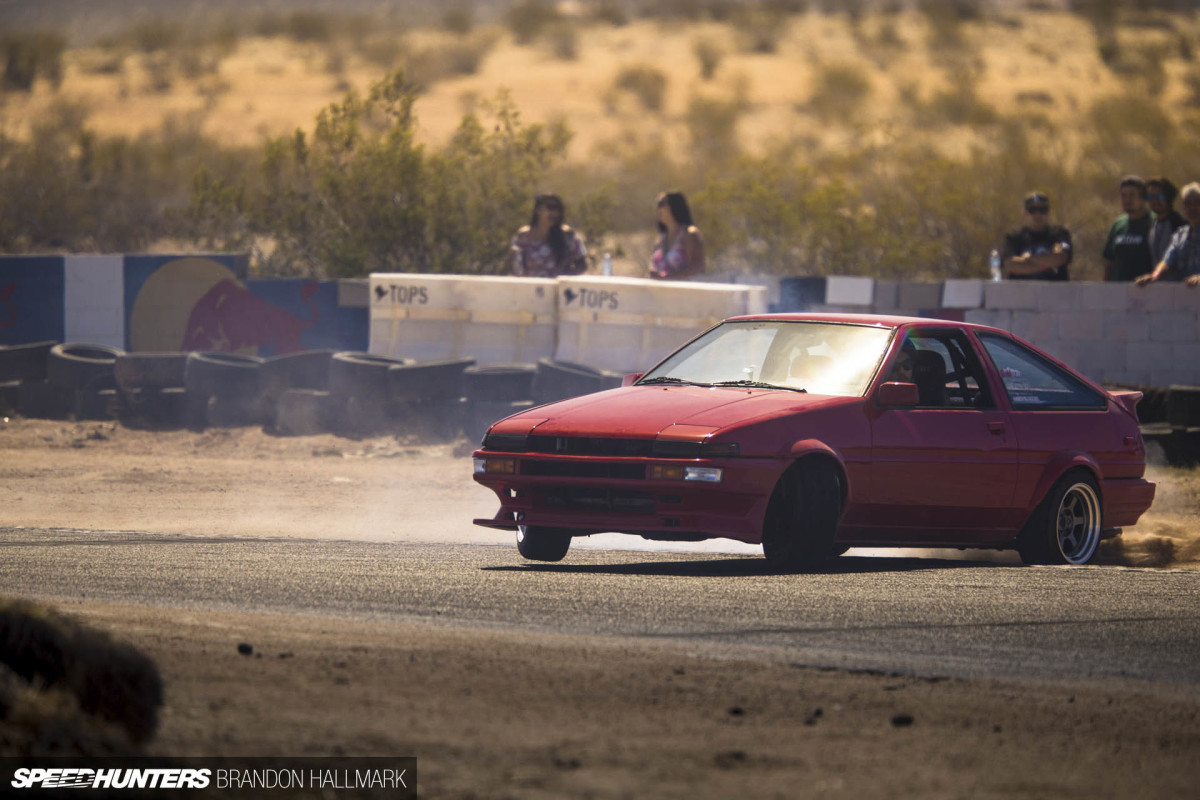 That's just one example of what it has to offer, too. On the other side of the spectrum we have Ryan Kado in a basically stock Toyota AE86 chucking it harder than many drivers with double the horsepower would dare.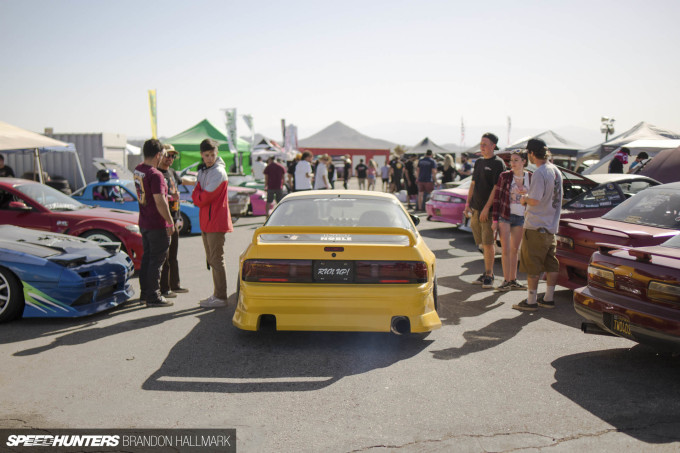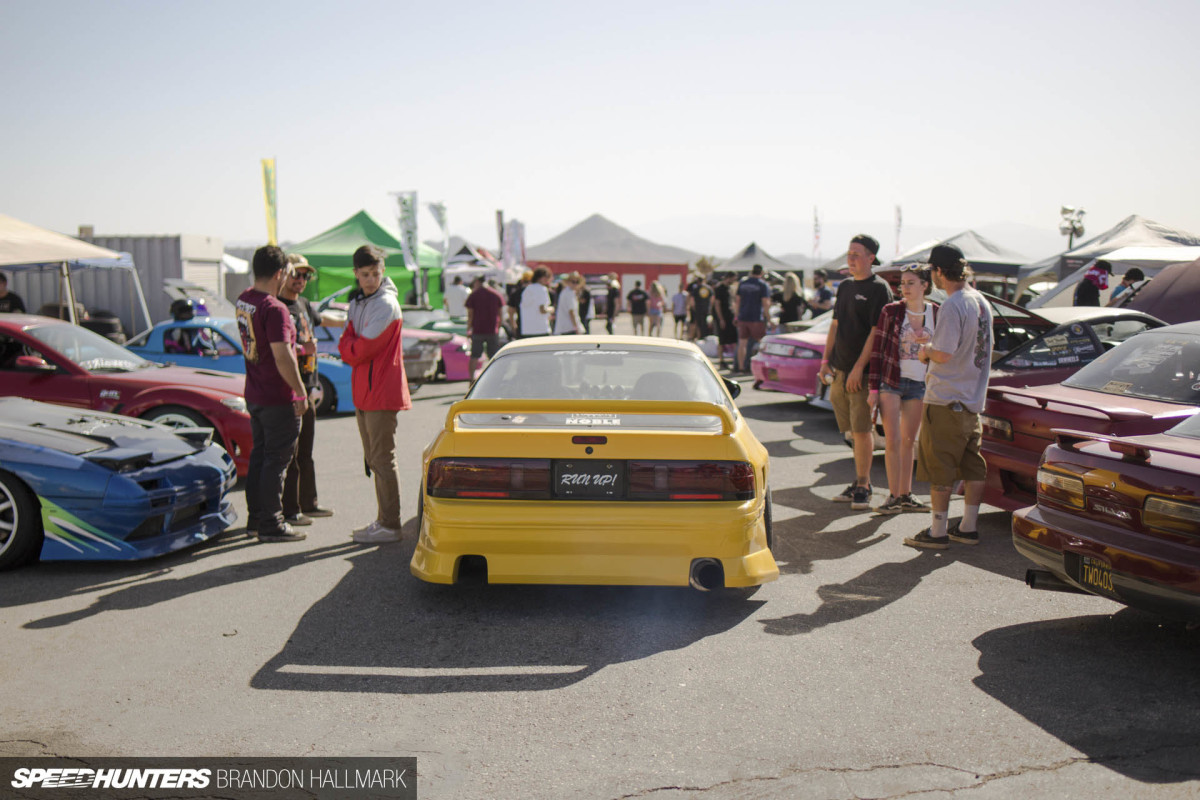 I've been to countless drift events in the past six years that I've been following the sport, but none come close to having this much style in one place. It was a treat to say the least.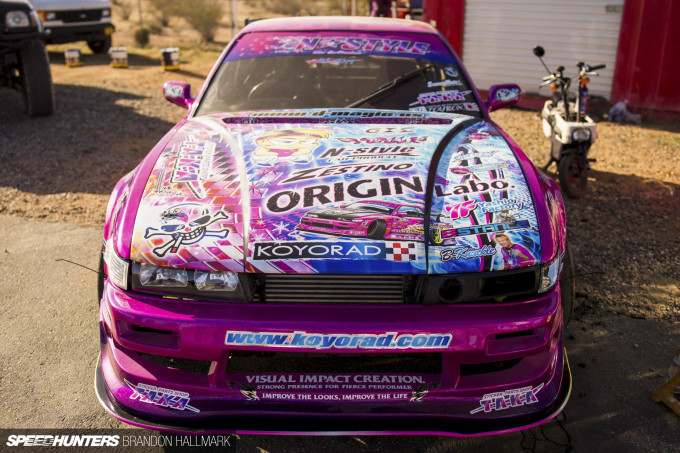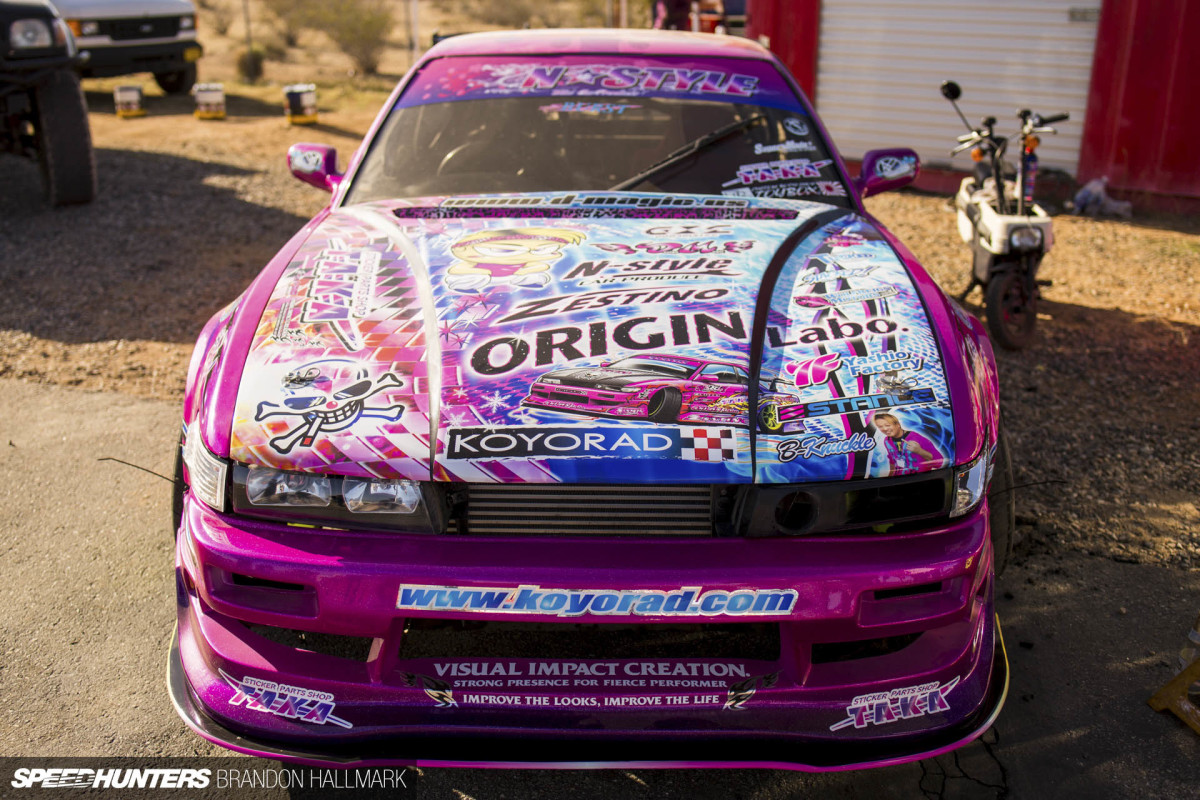 Not to mention the fact that Super D managed to bring over the legend Naoki Nakamura along with fellow Pink Style drivers Mitsuyoshi Nishio and Miki Takagi. Animal Style and Wolfreign really need to pat themselves on the back for being able to pull off such a feat, as doing allowed so many people to be able to see some authentic Japanese drifting in person.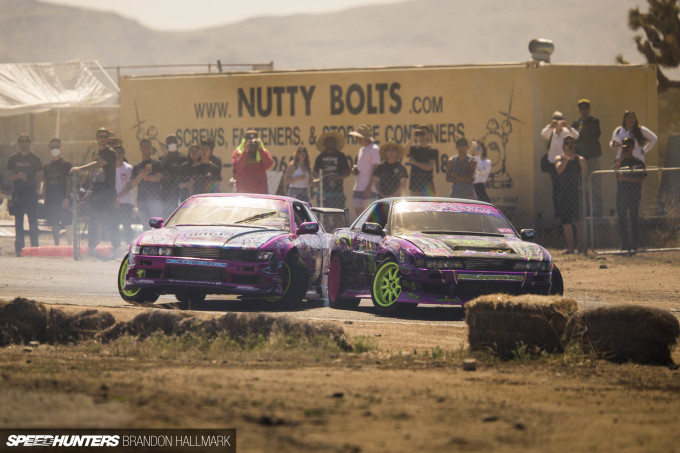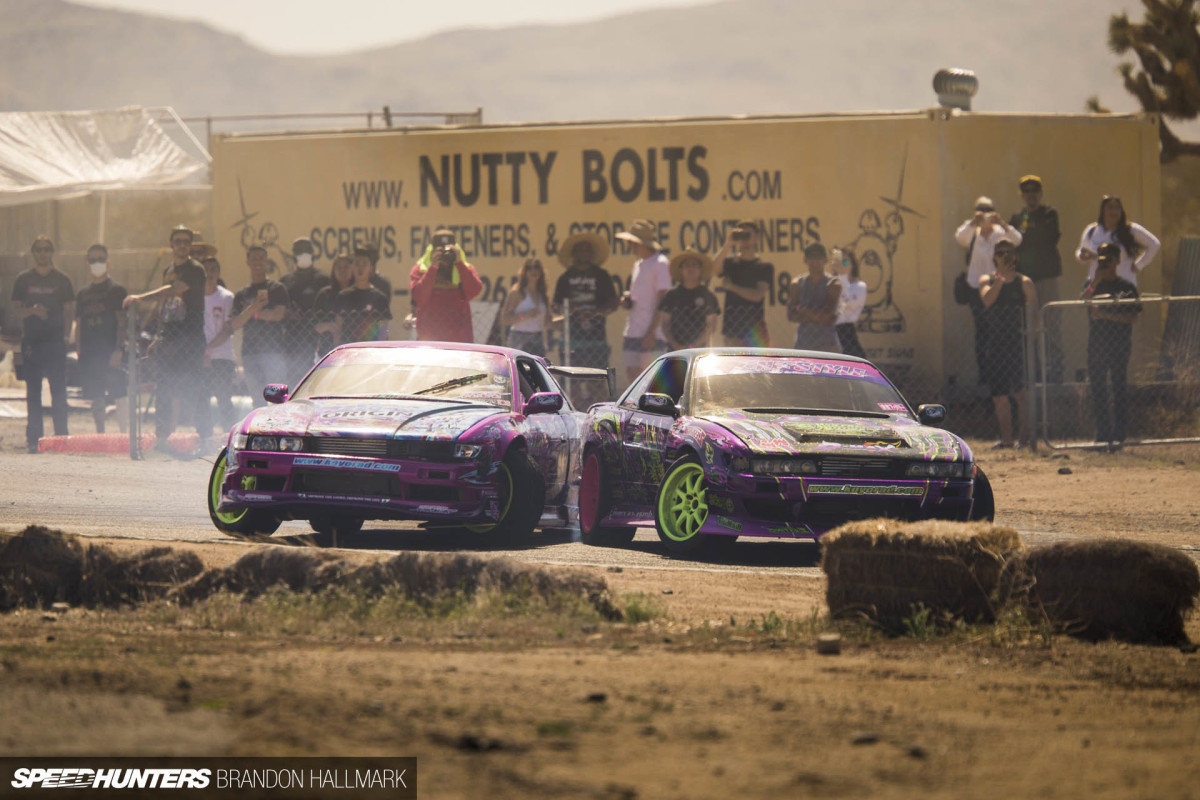 I can't forget that all the cars that Pink Style drove along with Animal Style had liveries designed by D-Magic. If you've seen a Animal Style car in the past couple years, chances are that D-Magic is responsible for the livery; his designs continue to improve and I honestly don't understand how that's possible. Nakamura and Nishio waste no time testing the limits of their cars.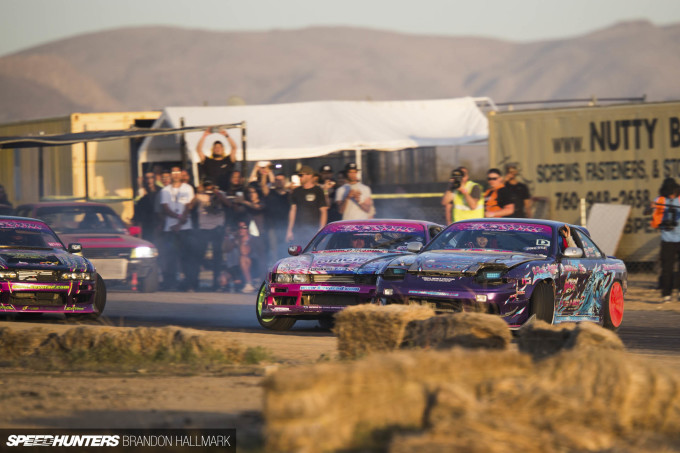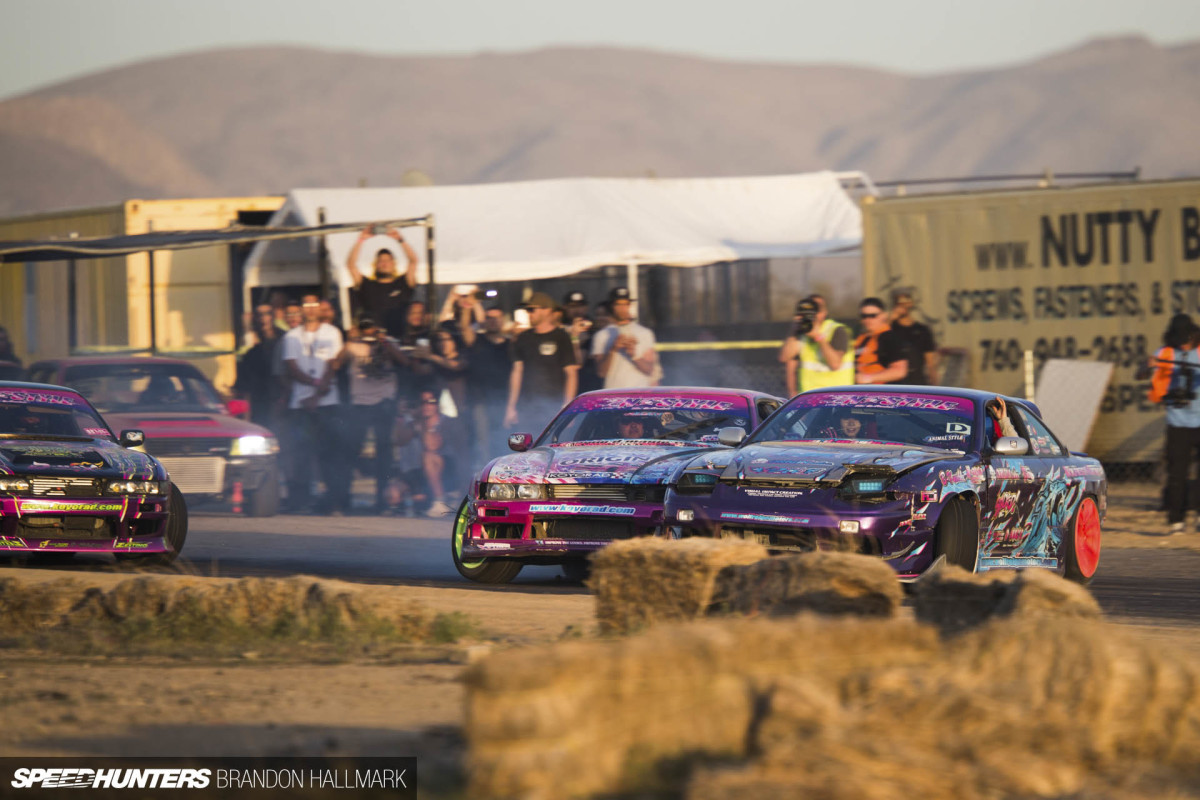 Here's Nakamura getting up close and personal with Miki.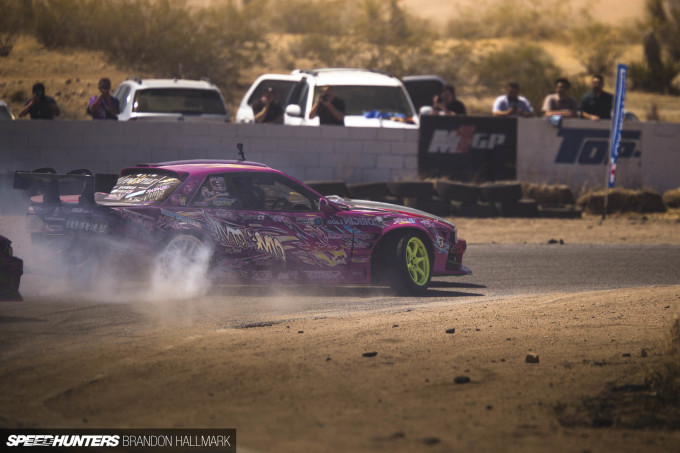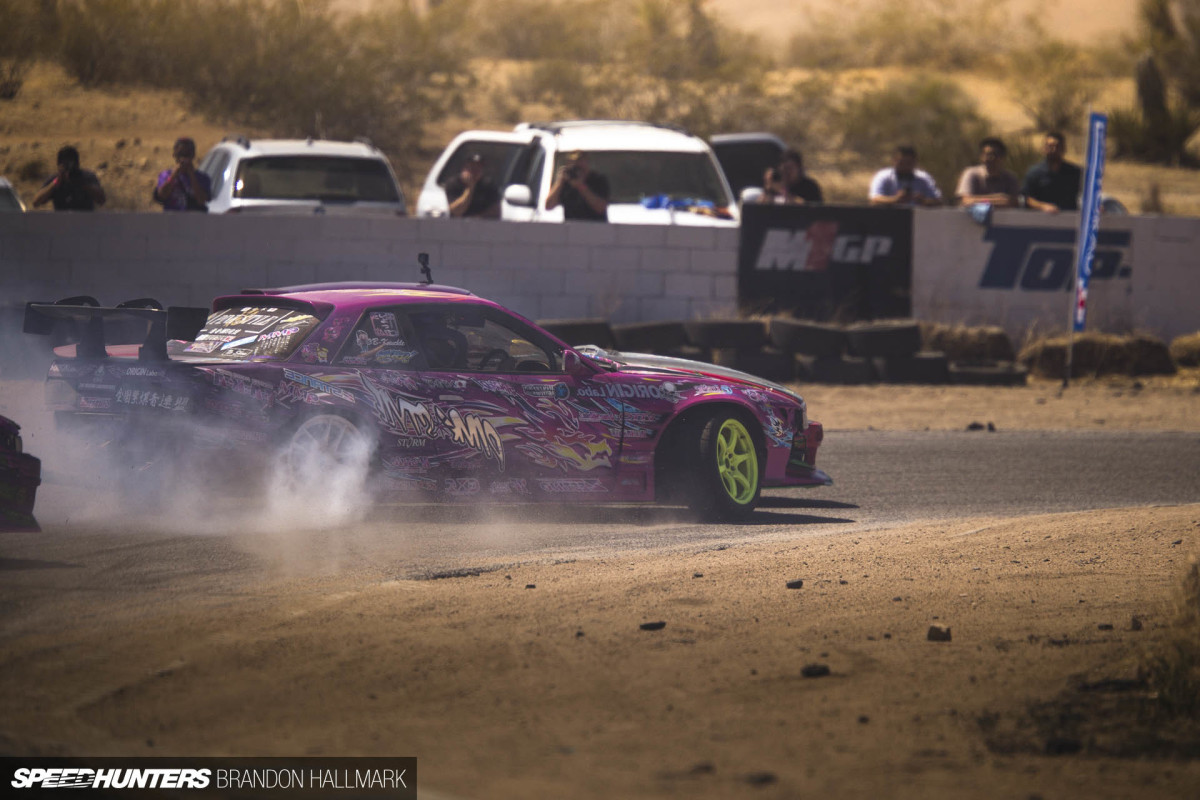 It's hard to believe, but there's actually a car in front of Nakamura. The lead driver is Jason Bostrom of Animal Style, someone that's no stranger to having Nakamura knocking on his door.
Nakamura wasn't the only one though; fellow Animal Style driver Julian Jacobs was right there next to Jason the whole way.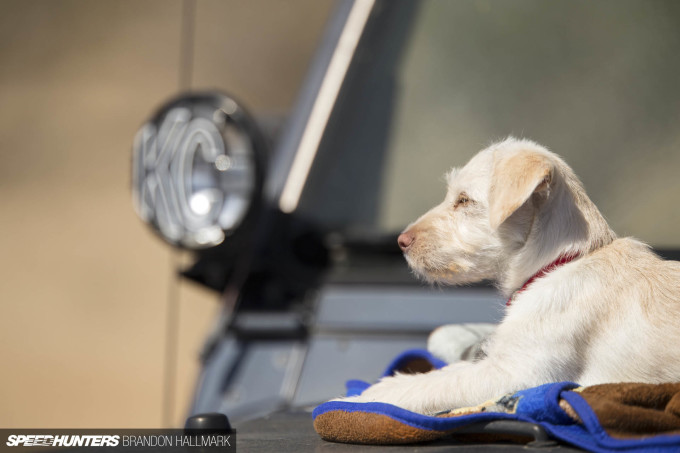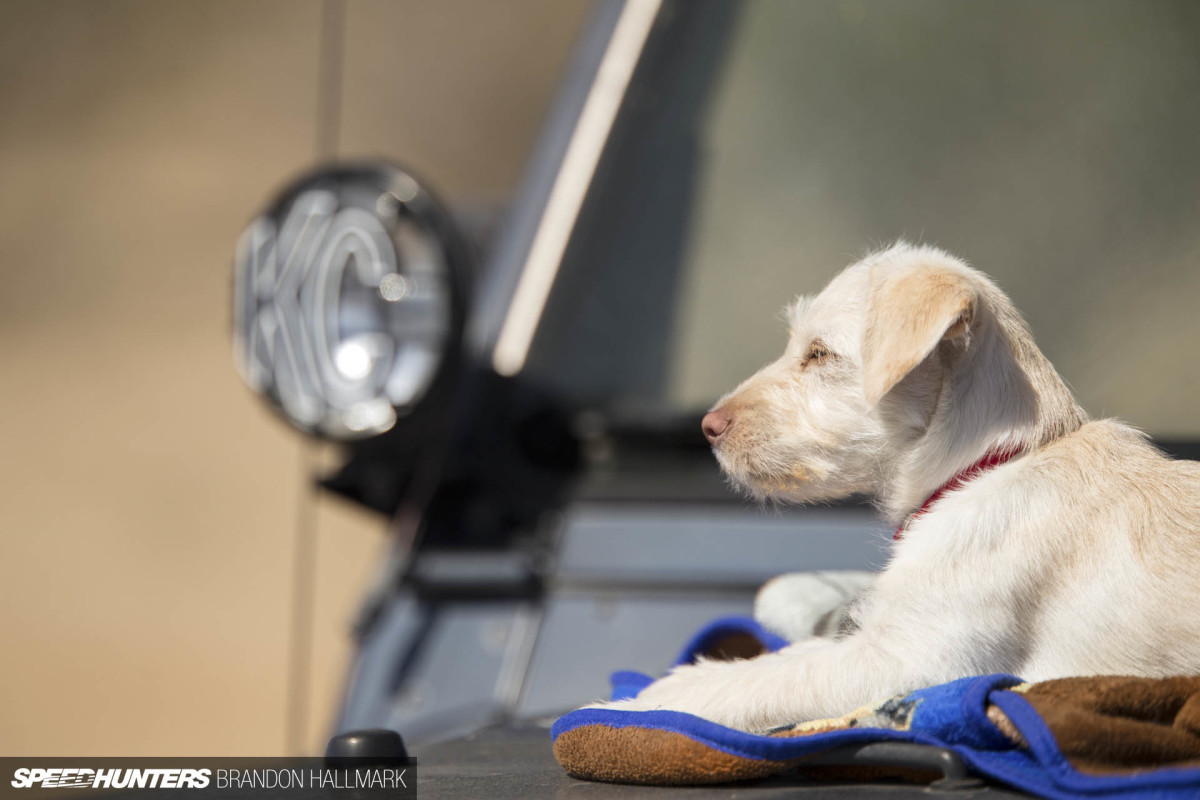 The event overall was extremely laid back, you could drive as much or as little as you wanted. With that type of freedom you're always in for a good time. This puppy definitely had the right idea.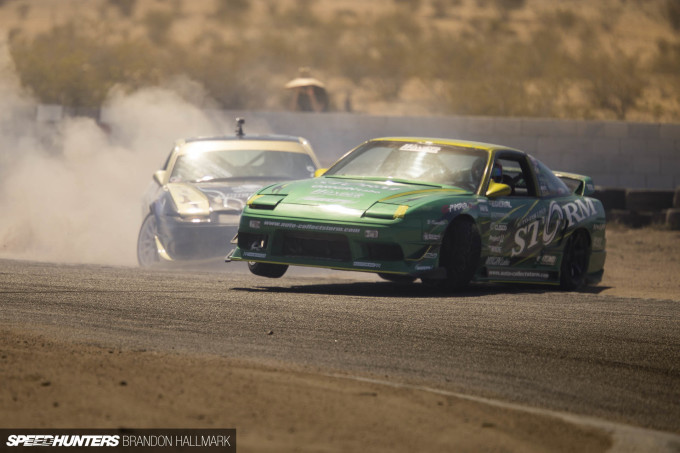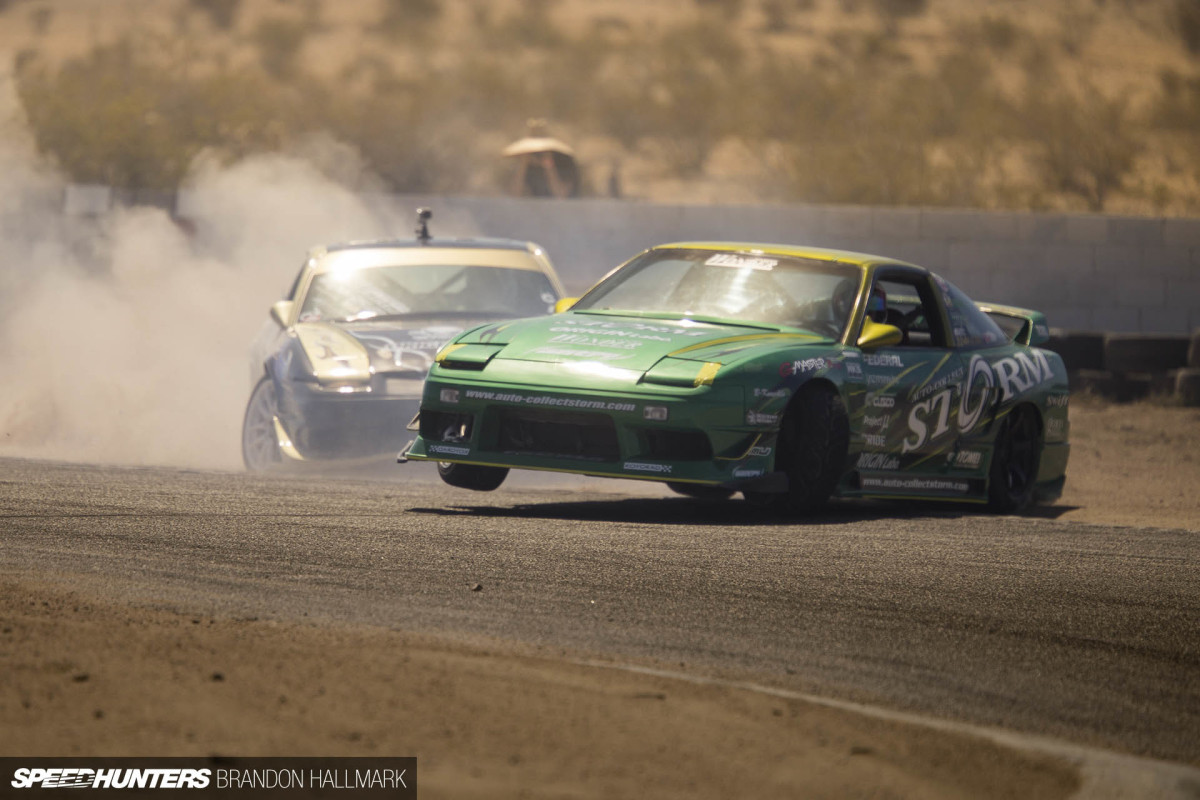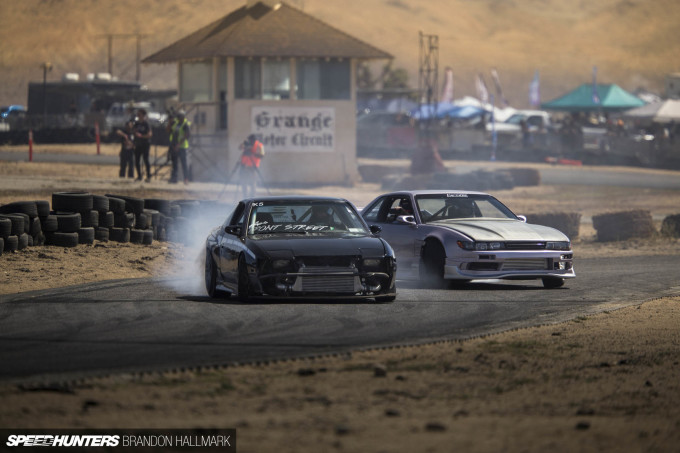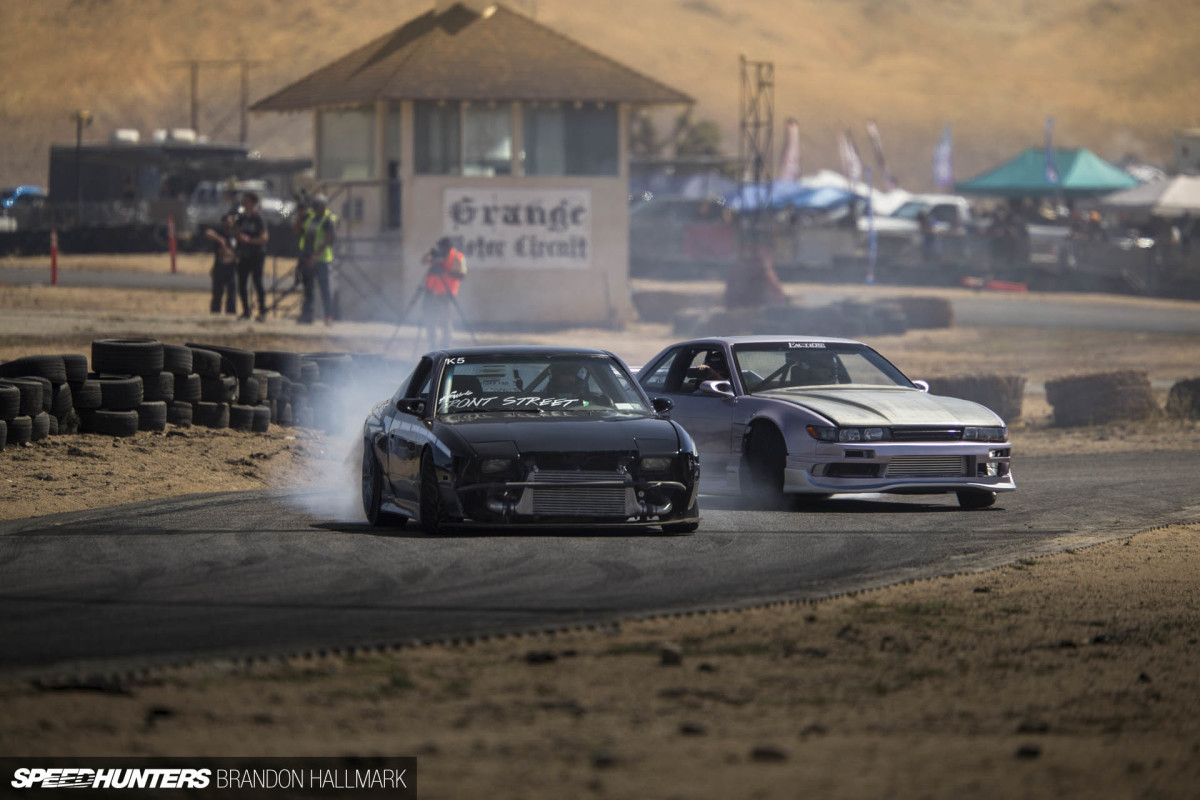 There was a quick team tandem competition but this was more for fun than anything being that the event is not competitively driven. One driver asked what do you get if you win, and the reply was "a high five" if that gives you any idea.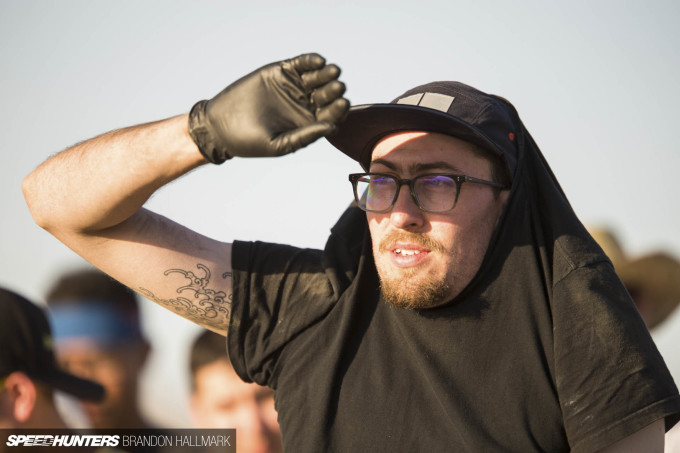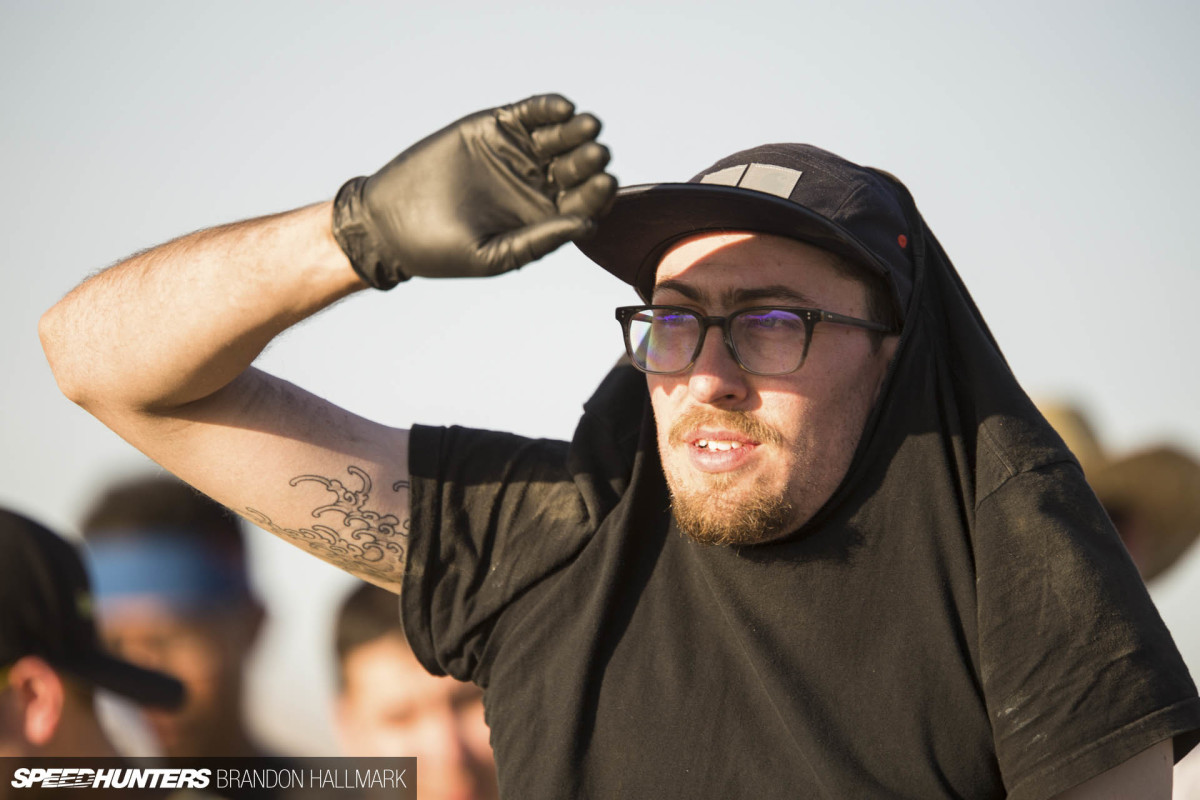 Palmer getting into the zone for the team tandem comp. As you can see, he draws inspiration from Beavis and Butt-Head.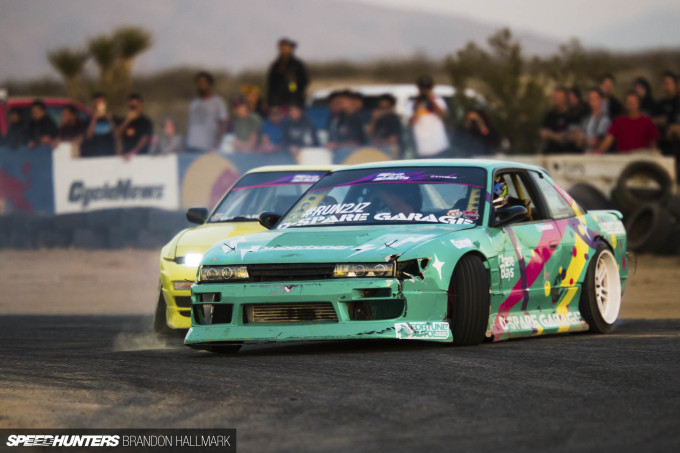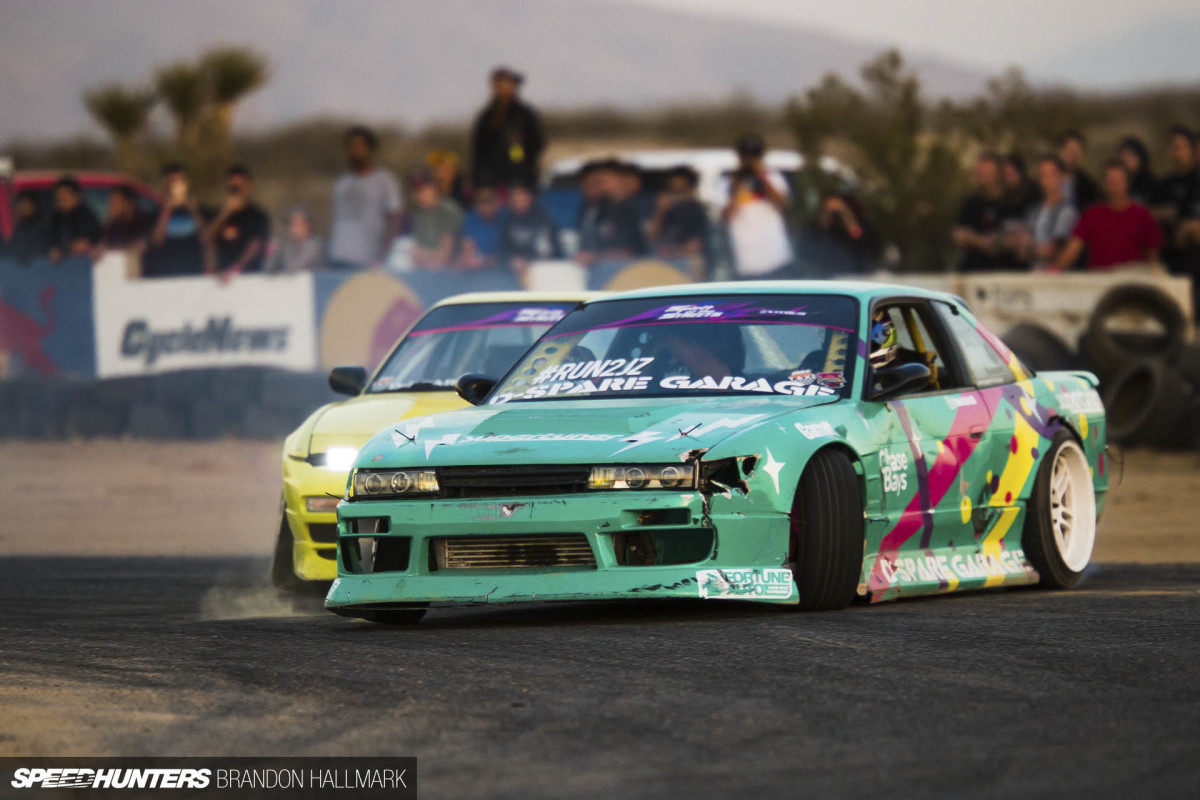 Even without the competition aspect there was still some killer runs being thrown down.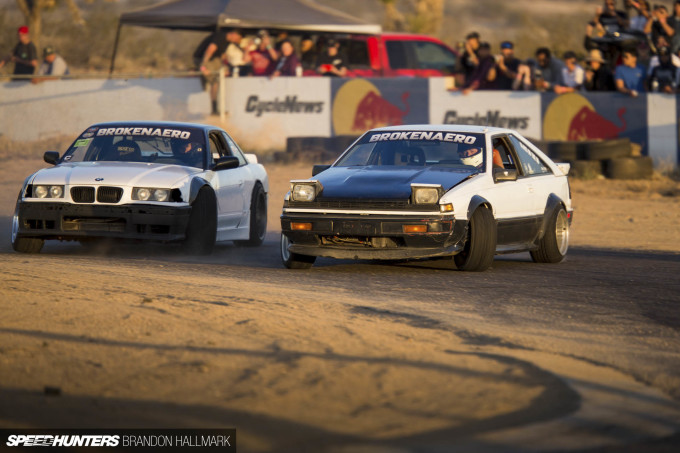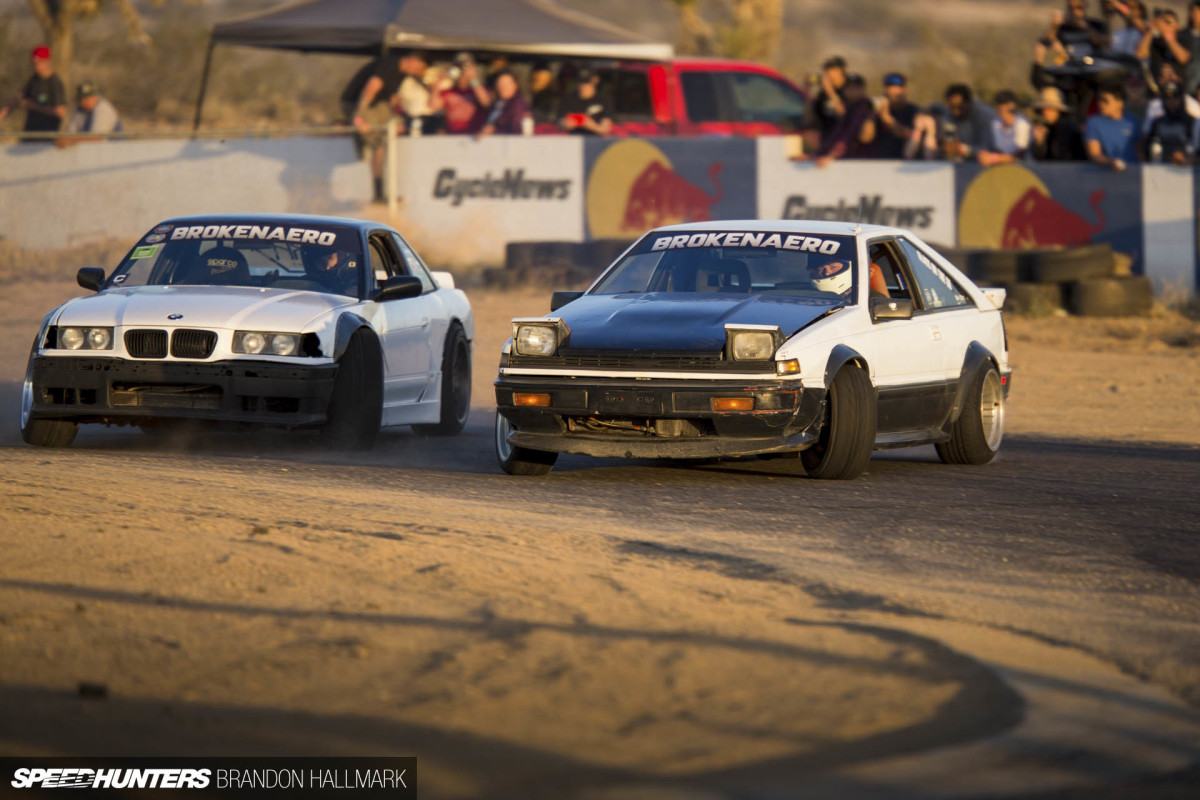 The winners of the Team Tandem comp ended up being Team Broken Aero, which is a very fitting name for this event.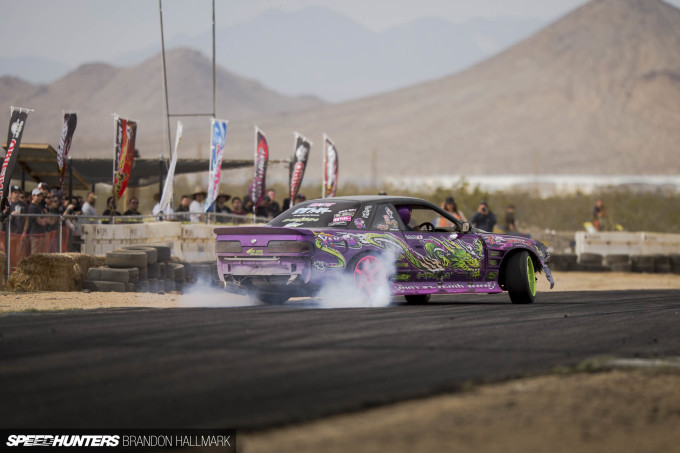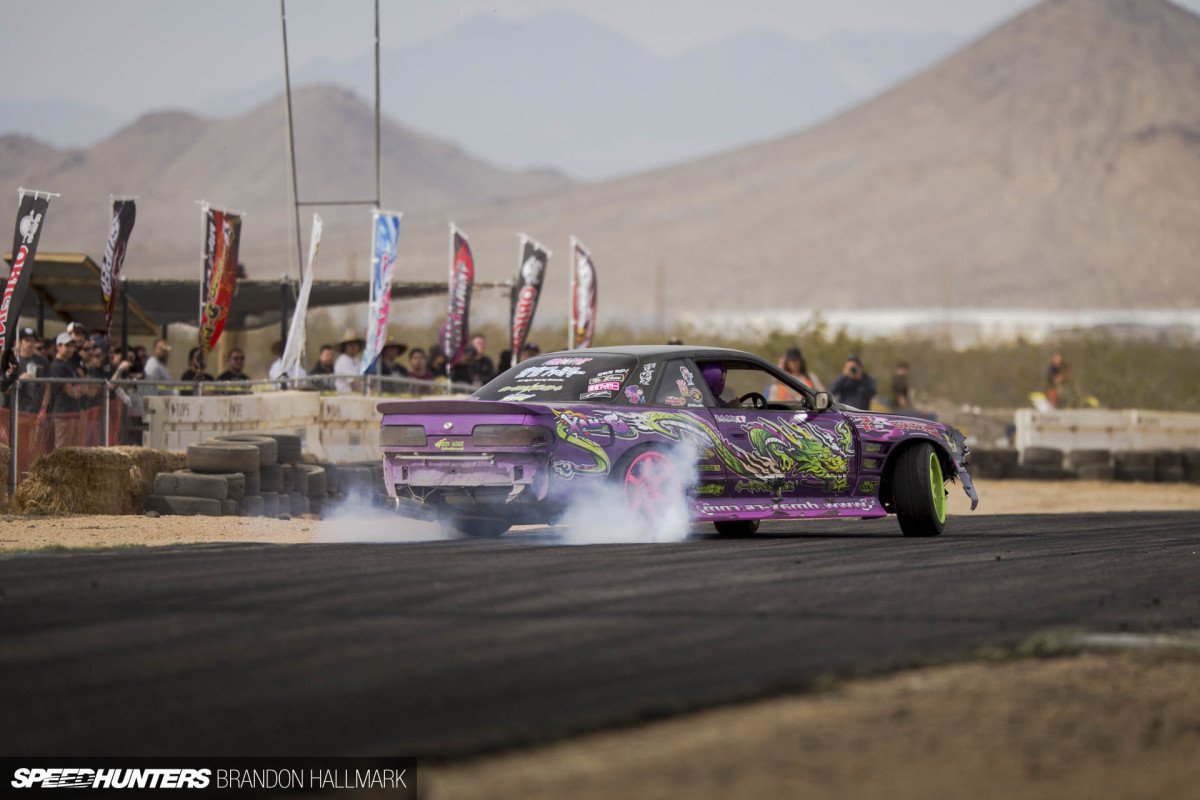 I'd like to give thanks to Animal Style and Wolfreign Motorsports for putting on an amazing drift event filled with beautiful cars and hard driving. Enjoy the additional photos below.
Brandon Hallmark
Instagram: gearbangerstudios
How To join the IATS program: We have always welcomed readers to contact us with examples of their work and believe that the best Speedhunter is always the person closest to the culture itself, right there on the street or local parking lot. If you think you have what it takes and would like to share your work with us then you should apply to become part of the IAMTHESPEEDHUNTER program. Read how to get involved here.