Lada Drift
Deep in Russia, on the Central Siberian Plateau, drifters gather every winter to ace their skills in -40°F temperatures. To put things into perspective, that's five to six times colder than your average freezer.
For the last six years, Arkadiy Tsaregradtsev has organised the Winter Drift Battle championship, and in that time has evolved it to a competitive level. Arkasha, as he's more commonly known, will be familiar to many of you from his time in the Japanese D1 Grand Prix series, and most recently the 2017 FIA Intercontinental Drifting Cup where he placed second overall behind Masato Kawabata and ahead of third place Daigo Saito.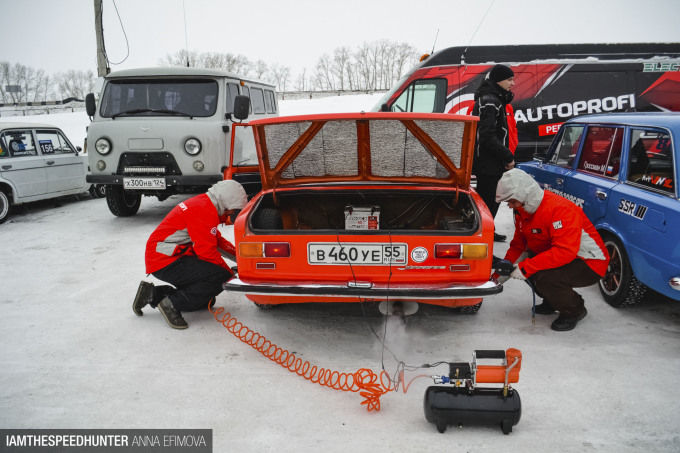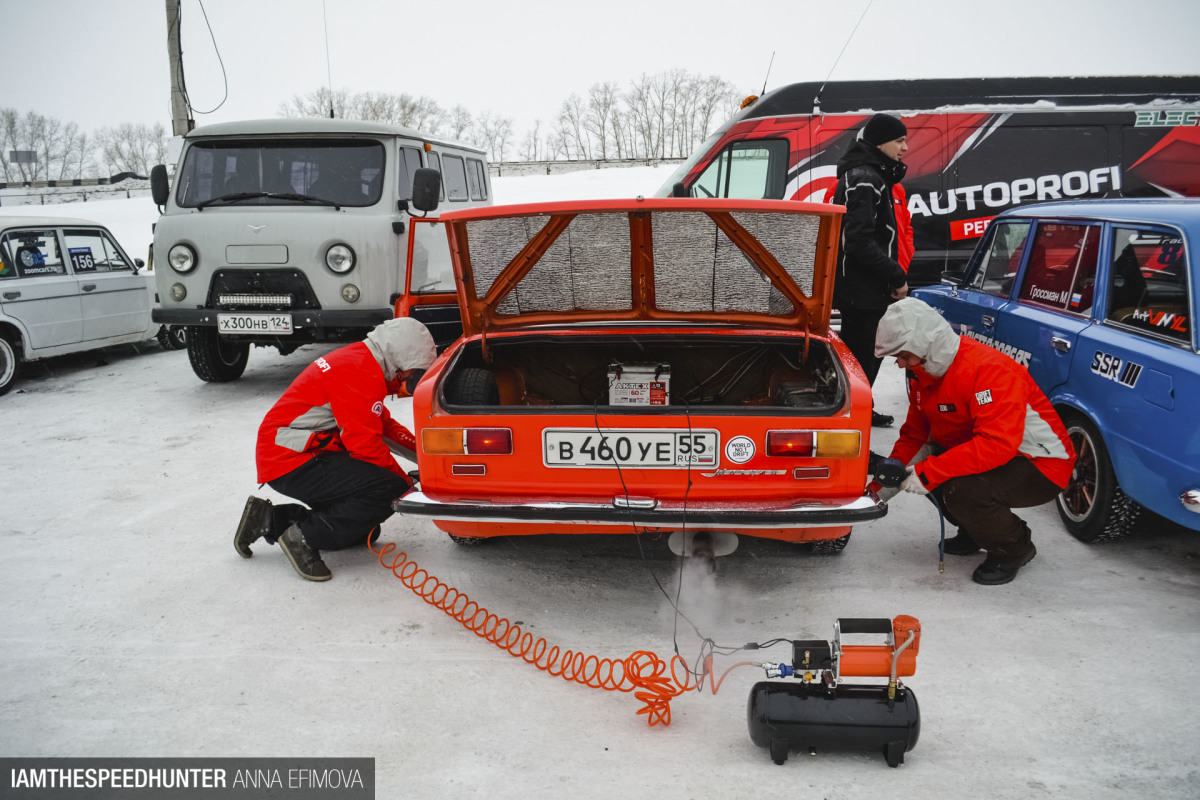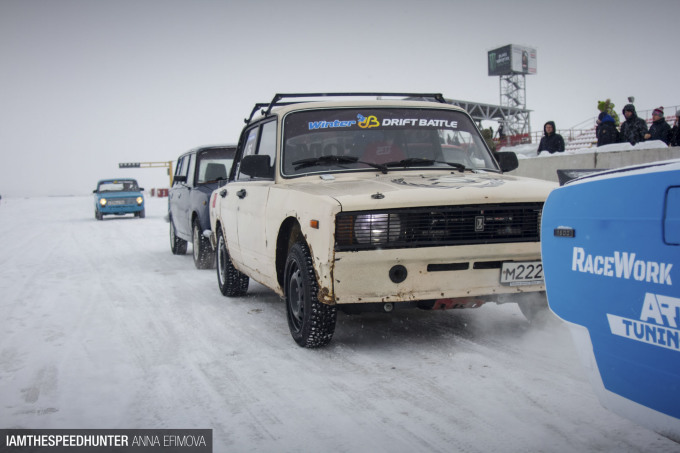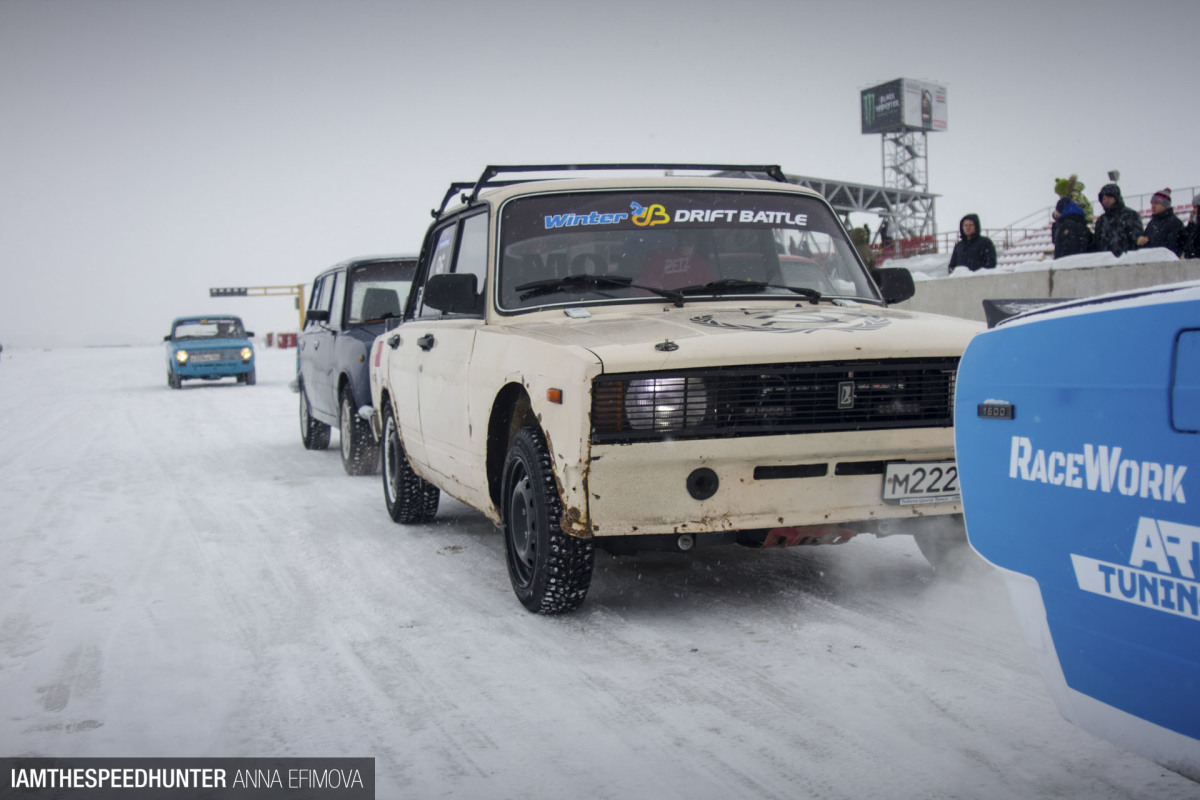 Snow tiger scenery. A completely white race track. Not a single drift Lada able to start after a night outside. Mechanics in furry winter hats. Blankets over engines to keep them warm in between sessions. Drivers slaloming to the start line so that their steering racks don't freeze. These are glimpses of the craziest winter drift championship in the world.
Russians are known for enjoying a drink or two, and outside of the driving things can get messy when so many friends and rivals come together in such a cold climate. At one round, only 48 drivers of the 61 entered passed the medical inspection because of heavy partying prior to the event. And it's not just the attendees drinking; dashes of vodka are added to some of cars fluids to stop them freezing.
The Track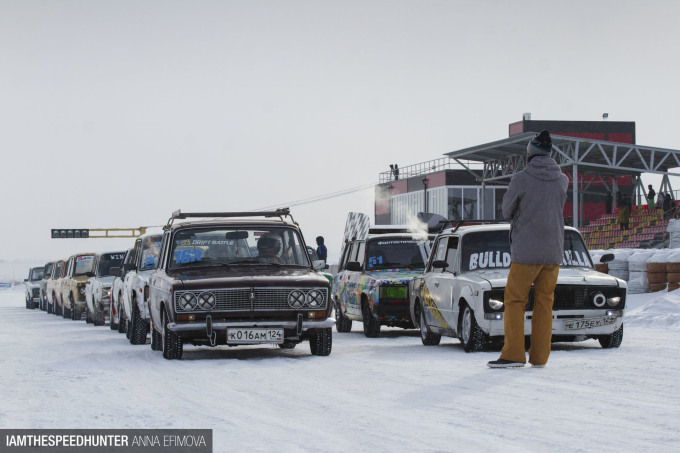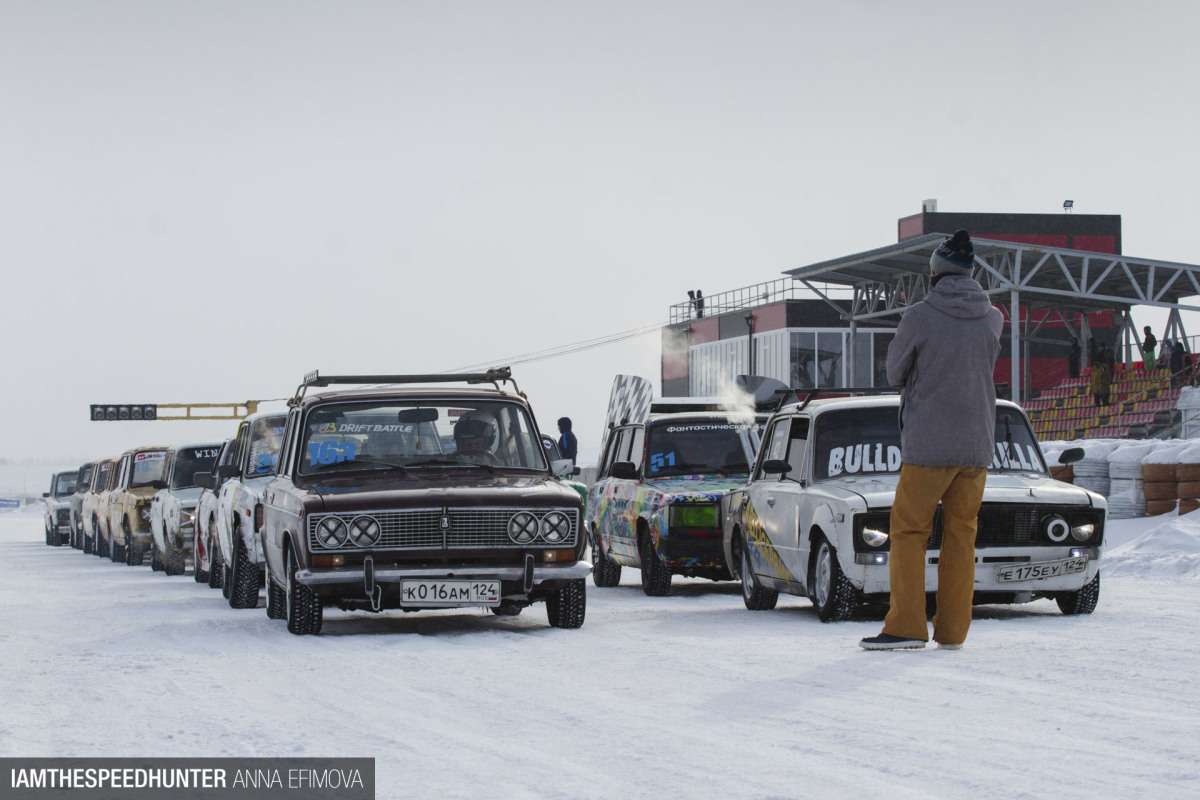 For this year's Winter Drift Battle championship, the organisers picked the Red Ring in Siberia, which is situated right in the middle of Russia and more than 4,000 kilometres from both Moscow and Vladivostok. The season was spread over six rounds, and for each one of those a different course layout was presented. The first round had the most basic course in order for newcomers to get acquainted with winter drifting, but from there on out the layouts stepped up a notch. Snow banks were solid and deep, and initiations were clocked at over 60mph.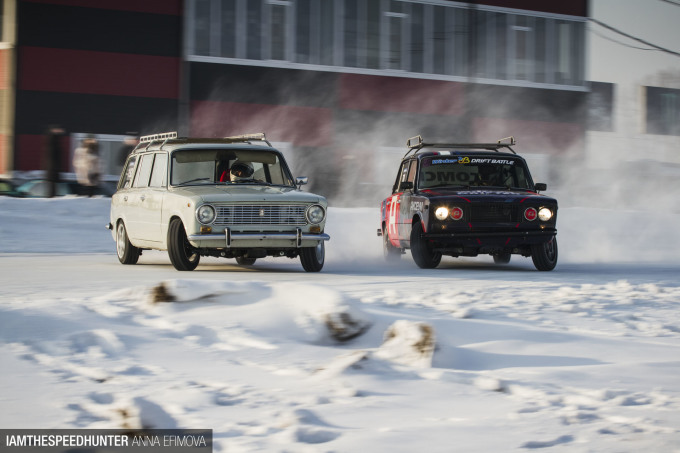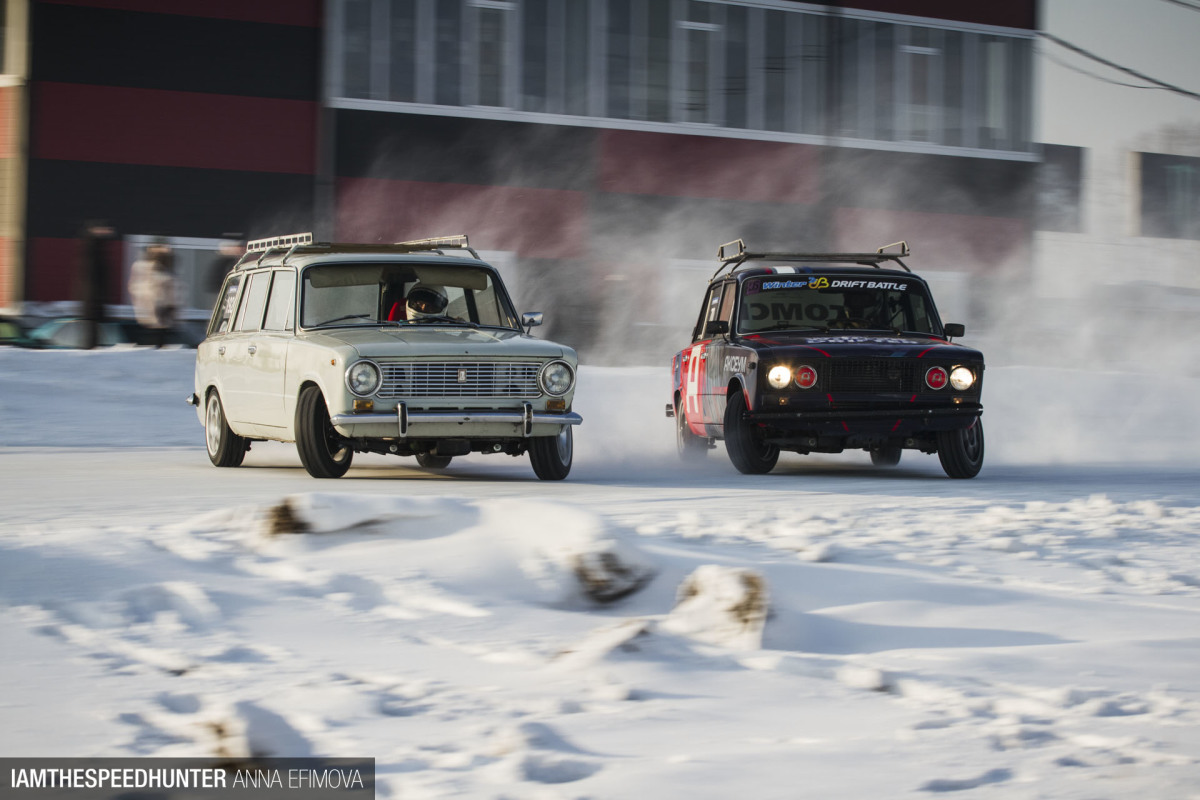 The judged section is much longer than it would be in summer here, and often drivers deal with more than 10 turns. A lot of the time initiation starts at the pit wall, and if you're gunning for a top qualifying spots you need to be very close to it.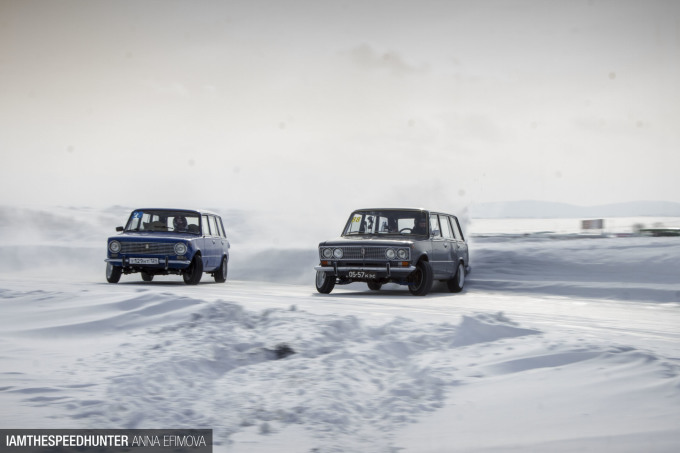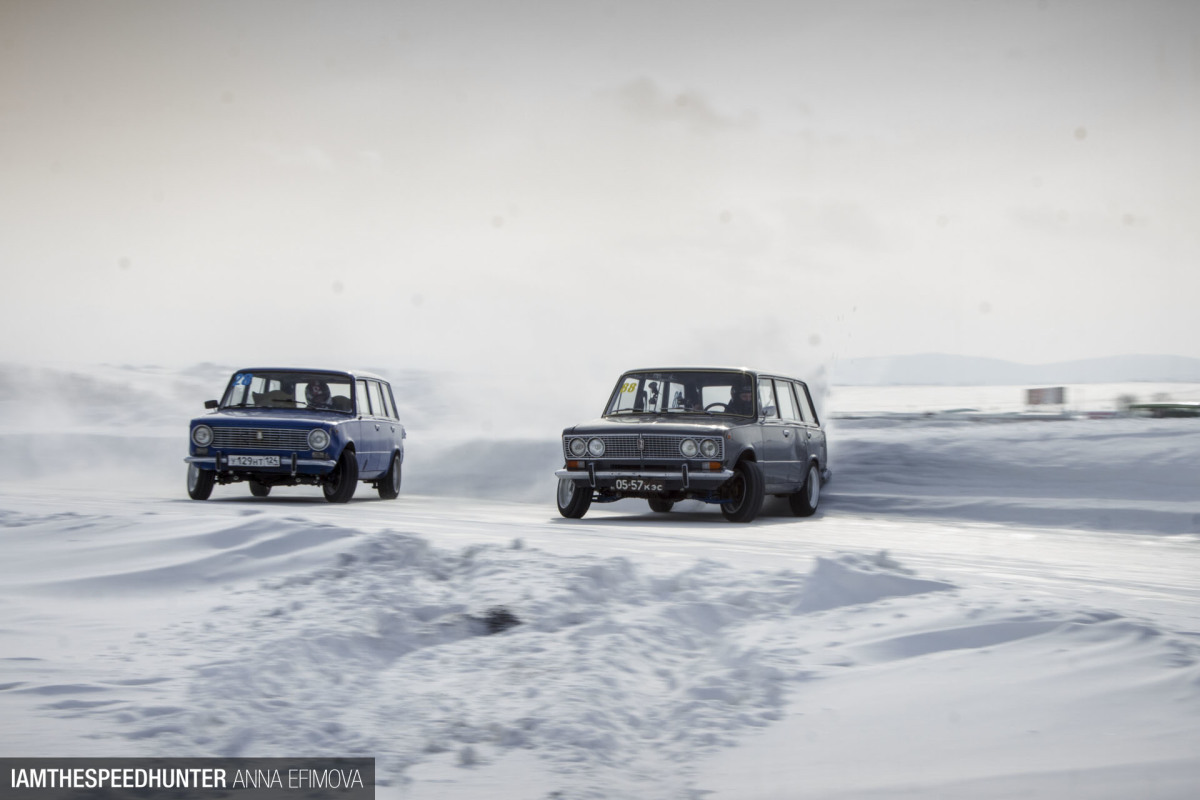 Training at the track is allowed from sunrise to sunset, but while test sessions for locals are limited, those who travel from afar can practice at any time. After hours there's a meeting point in the city of Krasnoyarsk, a service shop known as Forvard Avto. This is home to another Russian D1GP drifter, Georgy 'Gocha' Chivchyan and his yellow Nissan Silvia S15. The workshop sits on a large piece of land, and to make the most of that the guys created their own version of Ebisu's Minami circuit, complete with downhill wall-ride.
After training's done, many drivers like to indulge in a local moonshine delicacy called Chivchyanka. The name might give you an idea of who's responsible for the product… Rumour has it that a lot of D1GP stars are big fans of the spirit.
The Cars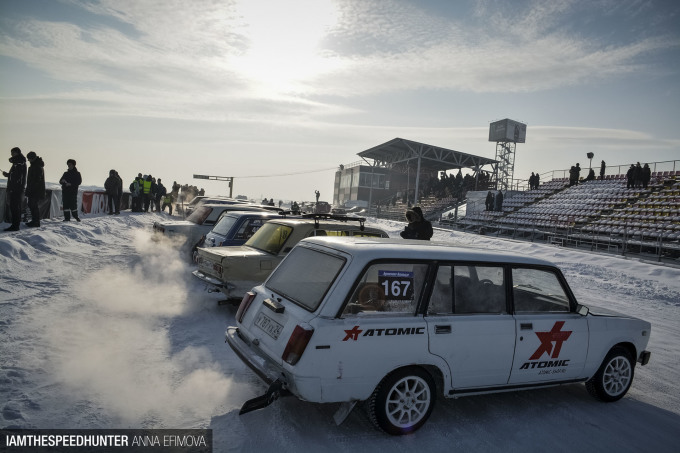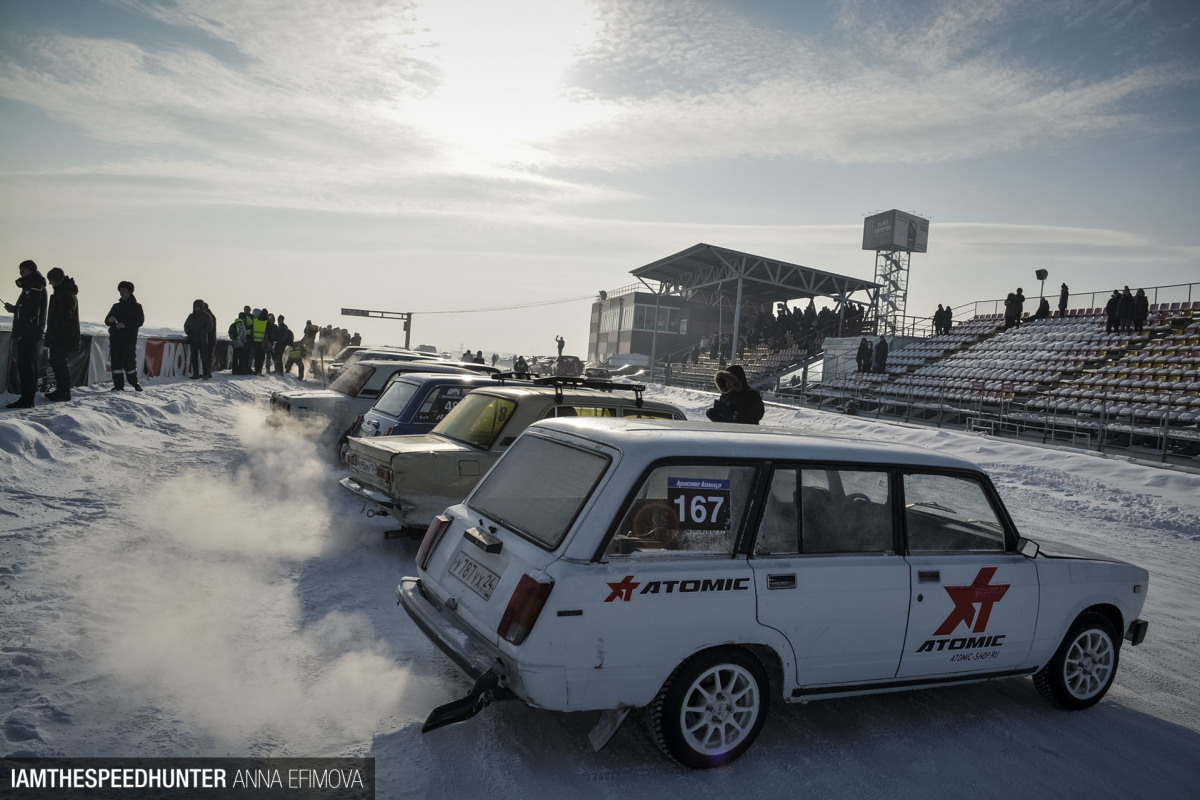 The championship is almost exclusively made up of Lada models. There were a few Nissan S-chassis and old BMWs popping here and there, but they are no match for a rugged Soviet brick on wheels.
The general consensus is that the USSR Fiat copies are better suited for rallycross style of racing; their soft body roll and chassis geometry works in their favour on snowy roads, and they only weigh around 2,100lbs. With some light suspension modifications that include reduced arm length, and a 1.9L, 8-valve Lada engine and you have yourself a proven winter missile. Or do you?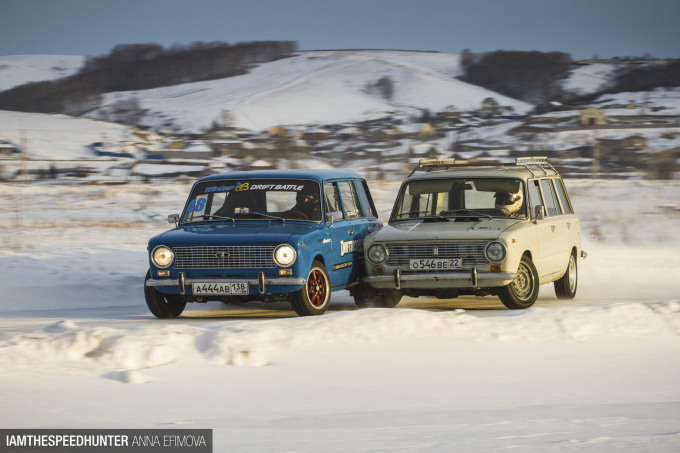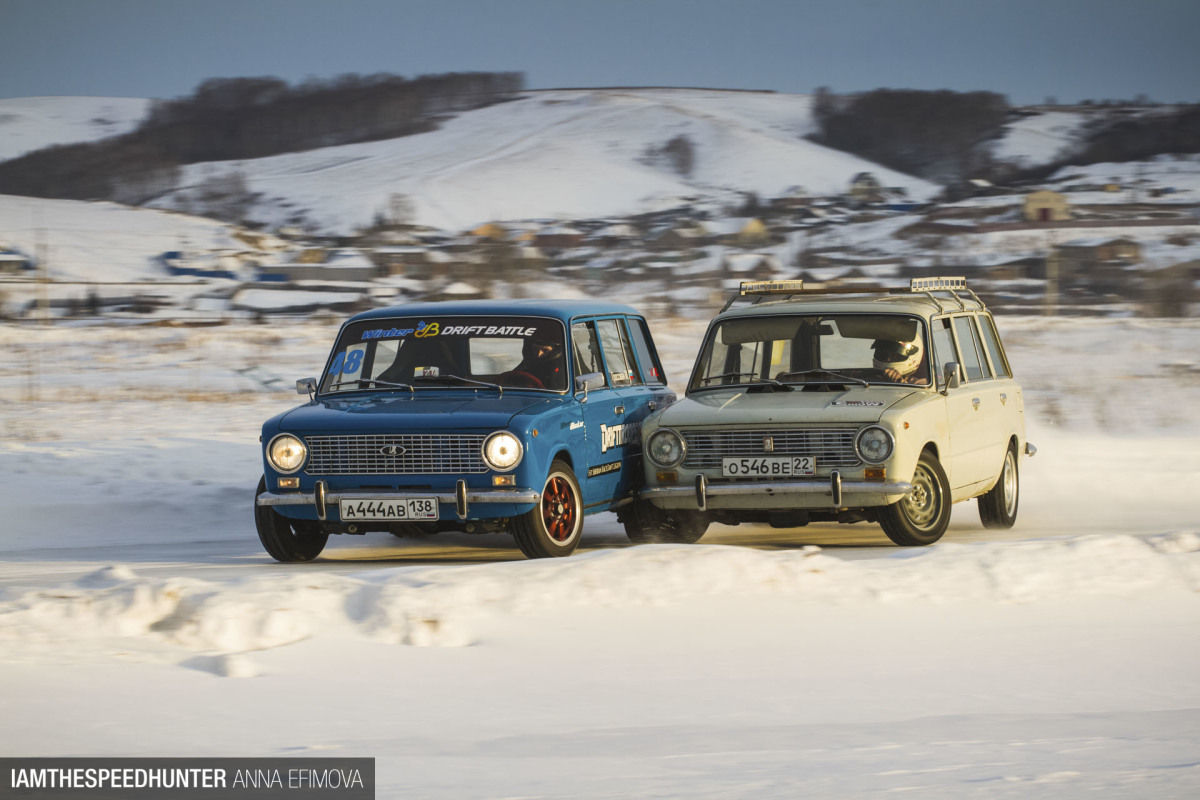 Import cars would be competitive if studded rally tyres were allowed, but that's not the case here. Only street legal tyres can be used. A lot of testing has been done to find the best street tyre for the task at hand, and at this moment ever driver is trying to get their car running on Nokian Hakkapeliitta 8s. Nothing else comes close to these, and in the Krasnoyarsk region the 'Hakka' tyres quickly sold out. One set of tyres could easily last an entire season, but with competition getting serious  many drivers choose to fit a new set for each round.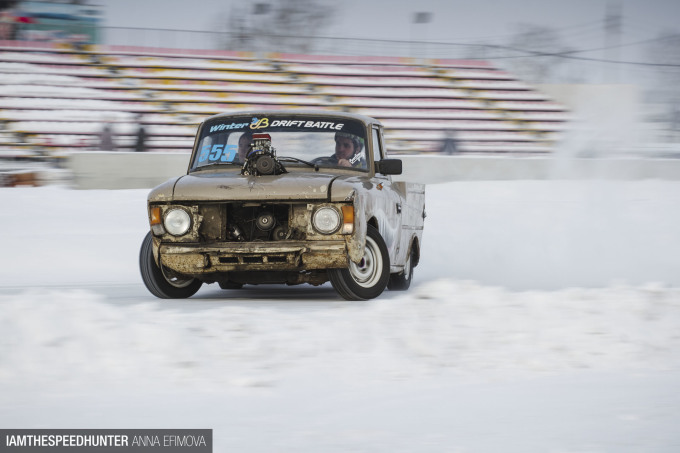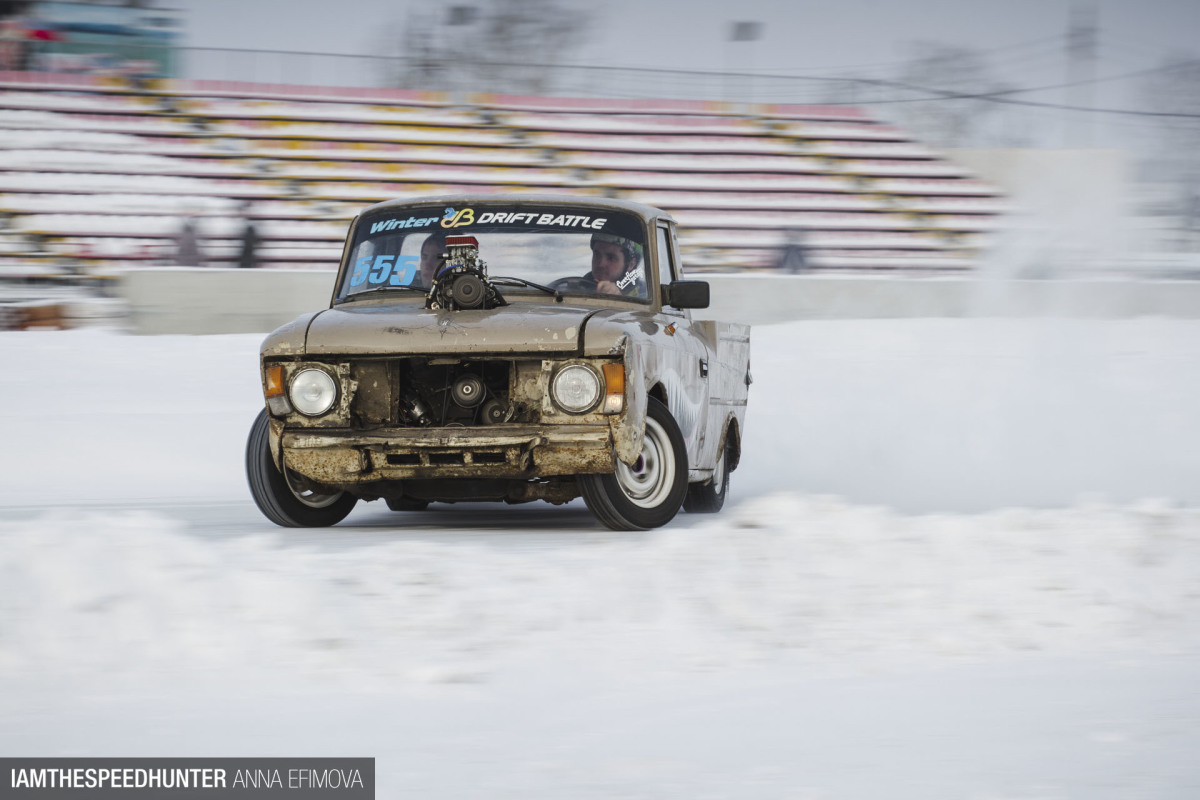 When this winter drifting activity started in Russia, everybody bought a Lada. Most people were going for sedans, but few guys stumbled upon estates in good condition, so chose to prepare those instead. After few track events in 2016, a trend started to emerge: estate cars were always on the podium. Since then, every round has had more Lada estates running than the previous one. Some drivers believe it's just the weight balance that is different, but more agree with the 'sail theory'. That is, when an estate is flicked into a drift, the longer body produces drag which balances the car into for a smoother ride. It results in higher drift speed, bigger and more stable angle, and fewer corrections needed over the course of a battle.
You know what's the best case study for estate superiority though? Georgy Chivchyan never passed the Top 32 last year in a sedan; this year he switched to an estate and won his first race straight out of the box.
This is also where crazy aero comes in. Not everybody wanted or could find an estate, so they tweaked their sedans by adding spoilers with huge side wings, or just massive side panels that cover all the space rear of the back window. Drivers say that it does improve the handling, but there's still only one sedan in top 10 after the whole season.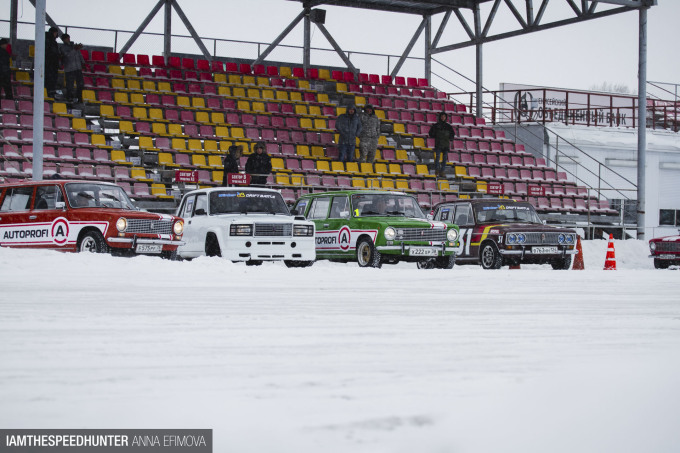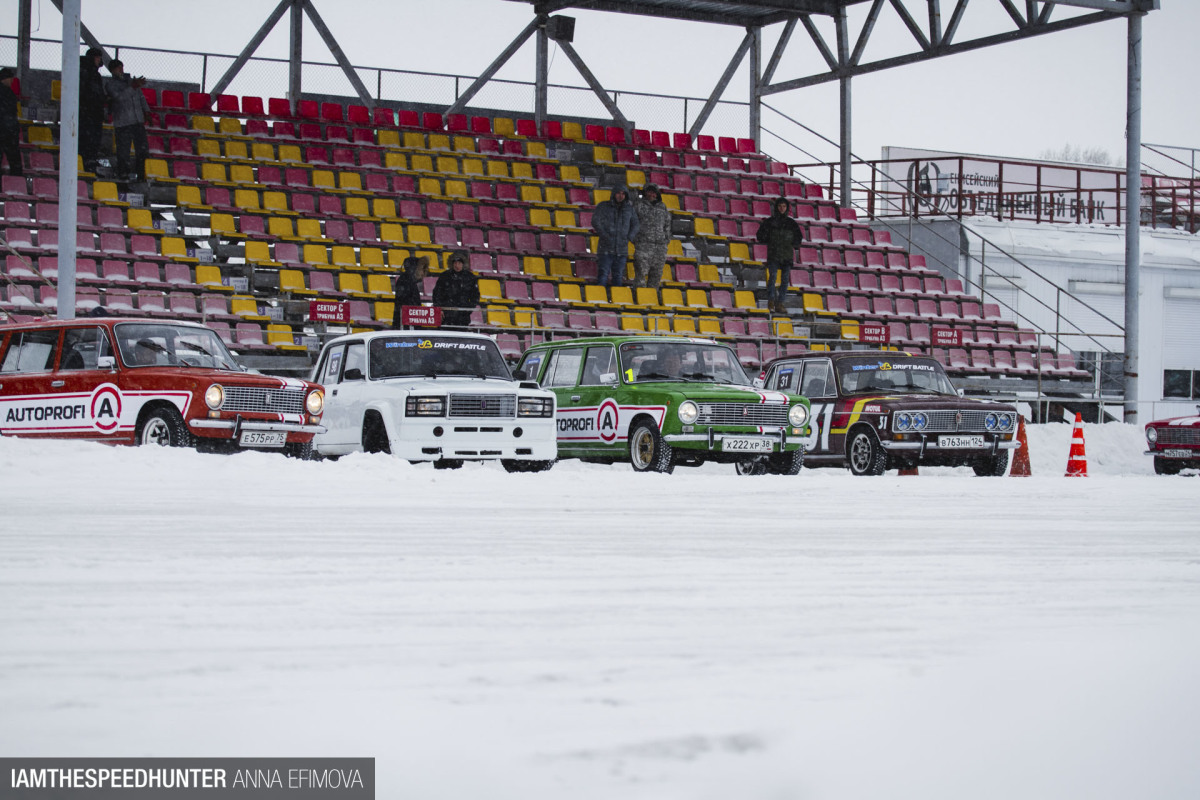 As I mentioned earlier, a common engine is the 1.9L 8-valve carbureted unit, which is responsive on-throttle. This is ice we're talking about; most drivers start in third gear, playing with the clutch in a manual stability control sort of way until their Lada finds traction.
Styling-wise, most of the drivers try to pay homage to Japan. A lot of cars feature old school JDM wheels, Bride seats, fender mirrors, and other eastern features. Retro liveries are also on-trend.
The Competition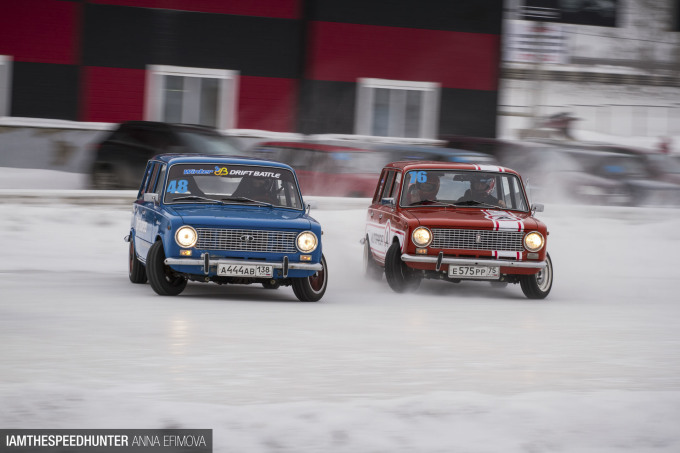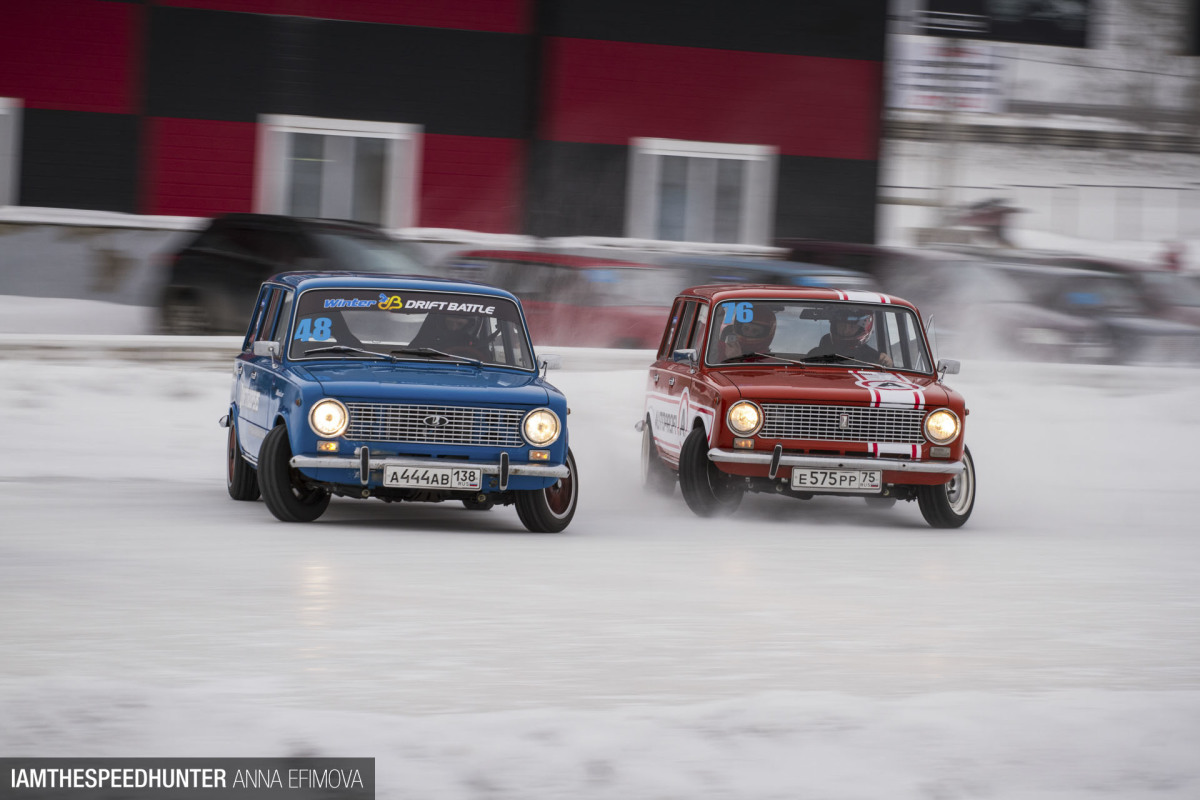 The main idea behind this championship is the opportunity it brings for drivers to hone their drifting skills through the long off-season. Since the competition is very strong, drivers put a lot of effort into each tandem and gain massive highs from battles. Ice drifting has it's own perks, but what drivers highlight the most is the ability to analyse their driving while keeping their cars inches from the door of a competitor.
While summer championships are not fun and games for the majority of the drivers, this winter series is the opposite. It's true that even at fun events the competition can really heat for those fighting for the wins, but for other hundred or so drivers it's pure joy and taking part is the key. More and more foreign drivers come every year too; they understand the importance of training on ice and how it helps to improve their general driving skill.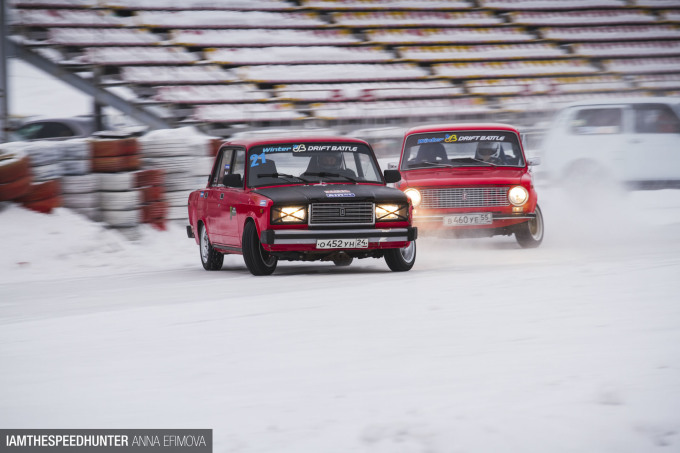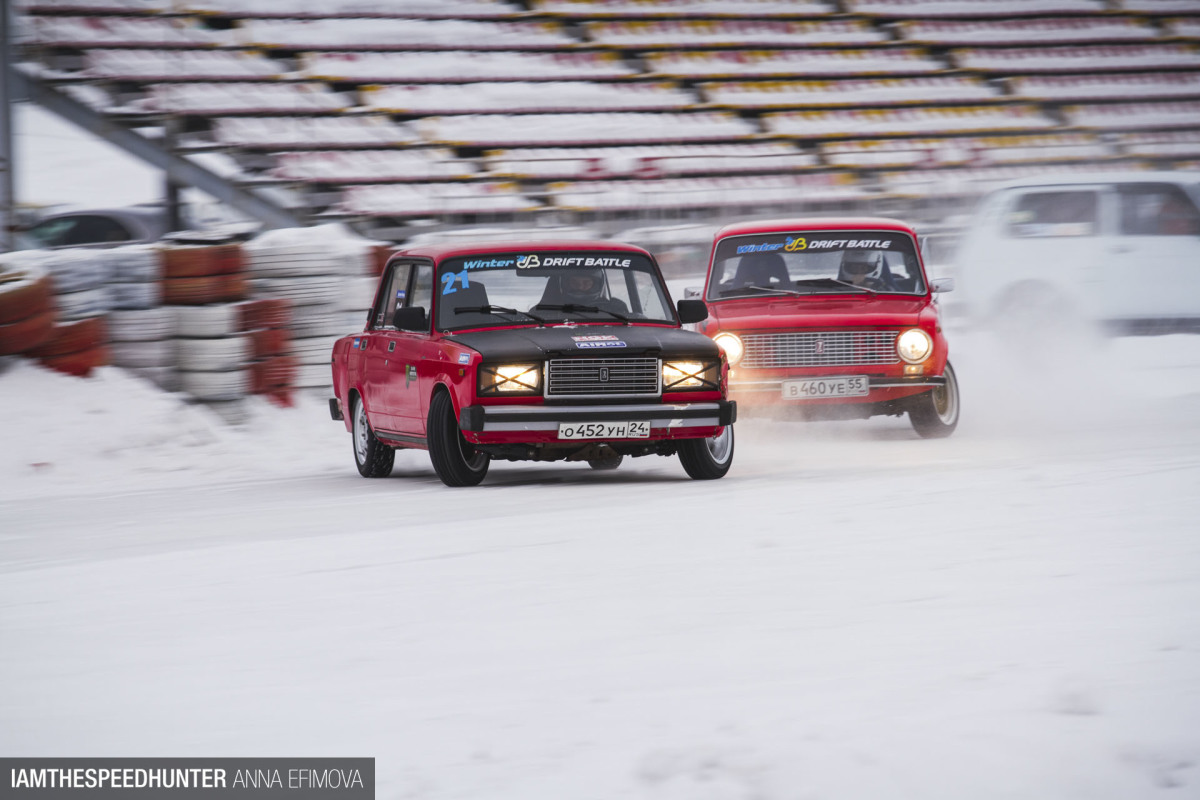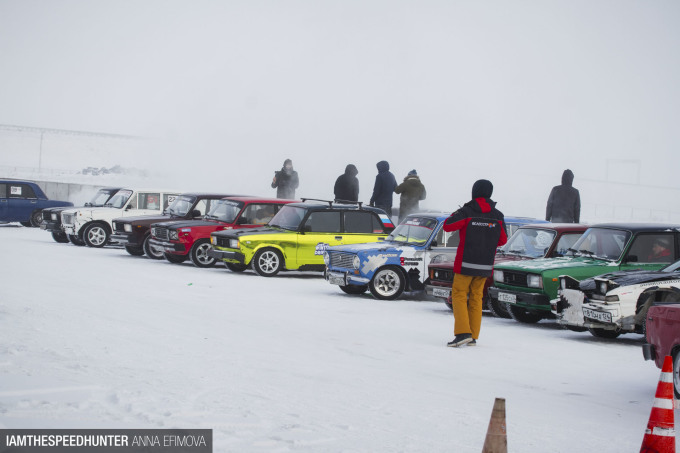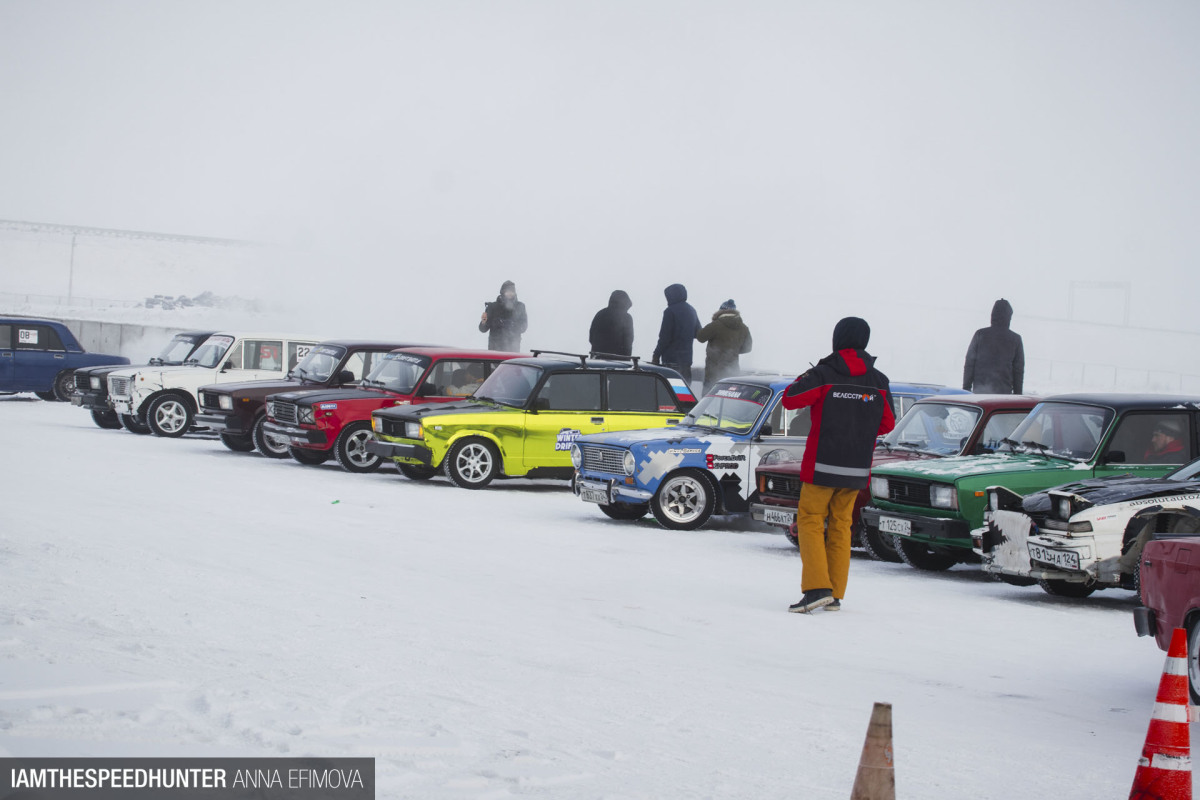 Sergey Kabargin, driver of the first ever HGK Corvette, has flown in from Saint Petersburg for every round of the Winter Drift Battle for last two years, bringing with him a number of different Ladas. Belarus champion Sergey Sak visited one of the rounds this year, as did past Eastern European champion from Ukraine, Dmitriy Illyuk. Kristaps Bluss came to Siberia to experience the event for himself for the first time, and the same can be said for Daychapon Toyingcharoen, D1 driver from Thailand. Both Kristaps and Daychapon were driving a luxury UK-spec edition of the Lada featuring a sunroof and right-hand drive.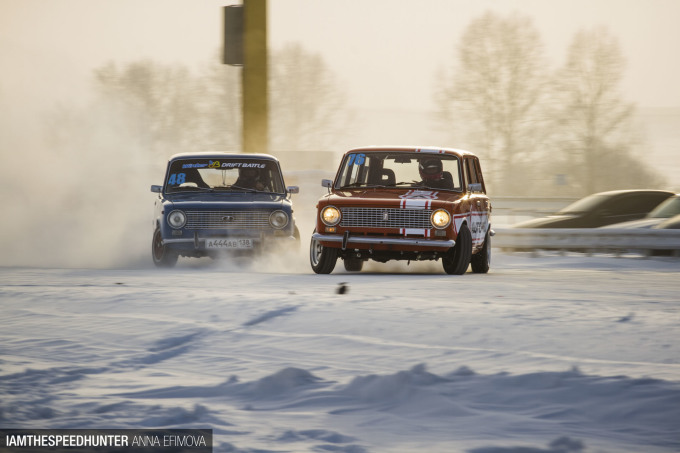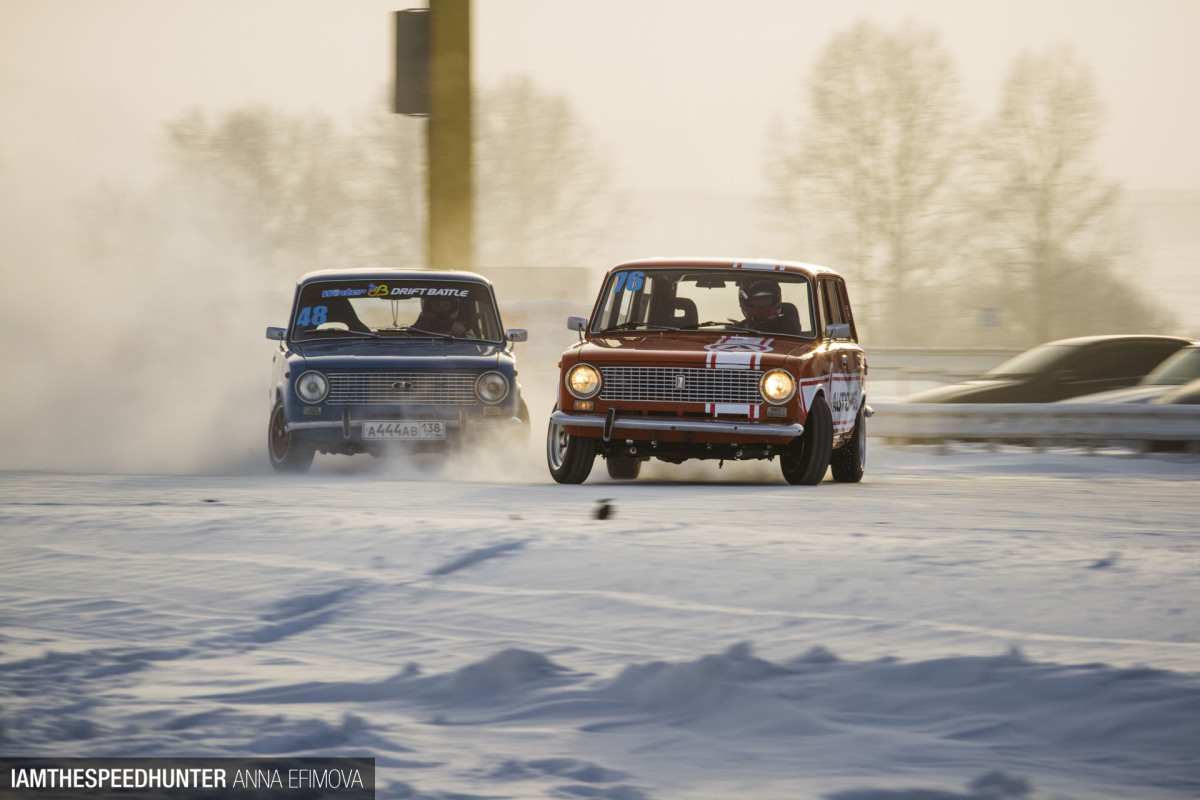 You may think that these drivers would leave most of the competition behind, but in reality they are dog meat for locals, who understand ice conditions much better. The average qualifying score to enter Top 32 is usually higher than 95 points, with top runs often scoring over 100. Sergey Kabargin dropped a killer run during the last round and his score of 101.5 was only second best.
One of the strongest drivers is Damir Idiyatullin. He's one of the pioneer of Lada winter drifting, and has made it to the championship's podium every year since 2014. He lives in Krasnoyarsk and is one of the best Russian drifters in general. Eugene Losev from Irkutsk has won the championship for last two years, and is considered a real Lada fanatic having done the most experimentation with different setups and configurations. It's said he also coined the term 'cheat car' for Lada 2102 Estate.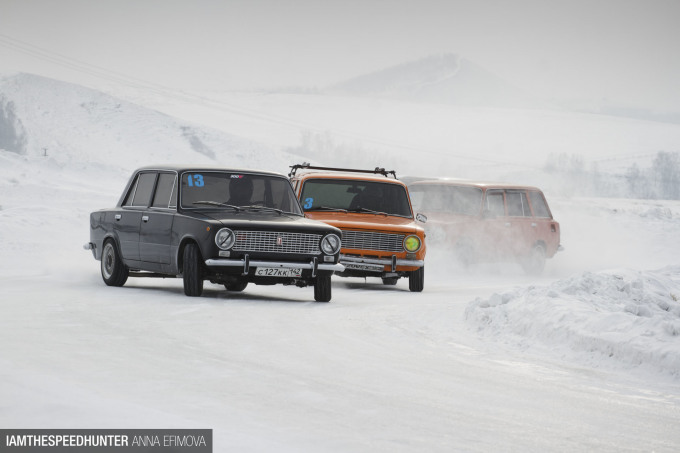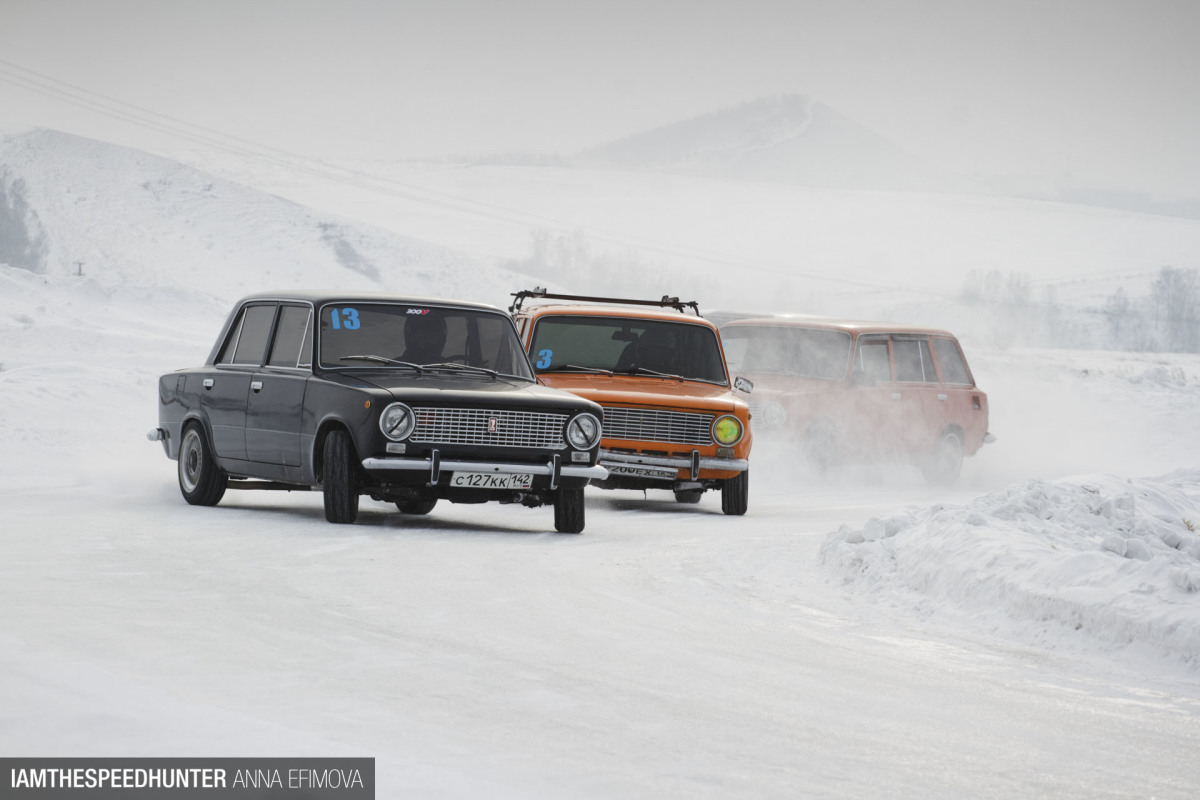 Right now temperature in the region crawls above 32°F; drivers are finishing their main drift cars, spending stressful hours on the dyno and readying themselves to lay the first smoke trails of the 2018 Russian Drift Series alongside international drivers and Formula D judging. While no one knows how that will pan out, one thing's for certain: next winter they'll be back in their Ladas, drifting on ice.
Thanks to Misha Mishkin and Aleksei Graffit for helping with this story.
Vladimir Ljadov
Instagram: wheelsbywovka
Photos by Anna Efimova
Instagram: gt_photo89
How To join the IATS program: We have always welcomed readers to contact us with examples of their work and believe that the best Speedhunter is always the person closest to the culture itself, right there on the street or local parking lot. If you think you have what it takes and would like to share your work with us then you should apply to become part of the IAMTHESPEEDHUNTER program. Read how to get involved here.
Cutting Room Floor