Charm
This isn't the celebration of all things Japan that you might think it is. Instead, this is the celebration of creative freedom.
We've been accused recently of our bias towards Japanese car culture, which is fair, because we are indeed biased towards Japanese car culture. It's something that I spend a lot of time thinking about whilst driving, travelling or any other solo adventures. Bathroom breaks included.
Having received some flack for recently declaring that 'everything is better in Japan', without really being able to pinpoint the 'why' behind said declaration, I wanted to take another run at it. With the benefit of time and reflection, I think I've finally put my finger on what that je ne sais quoi is.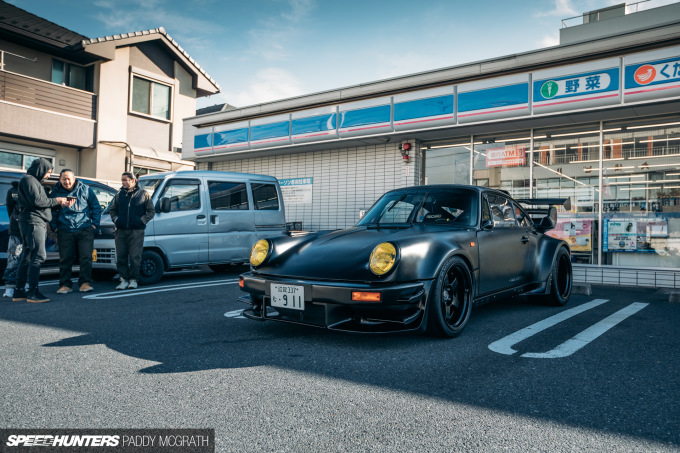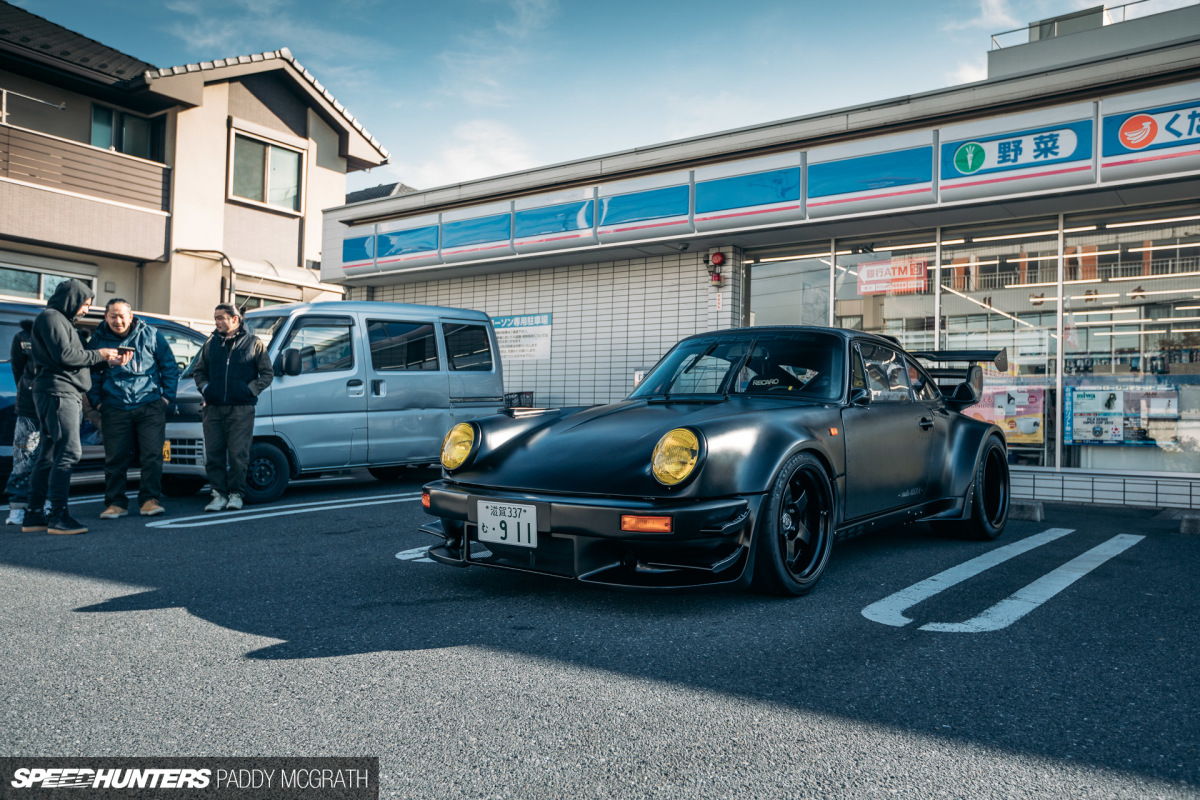 The realisation came several weeks after meeting Kouichi Kakuma and his unique Porsche 911 at a Lawson's convenience store not far from our hotel in Tokyo Bay. Our encounter was brief; it featured lots of pointing and other hand signals, smiling, polite nodding and gratuitous use of Google Translate. I'm almost certain Ben threw in a few arigatos into the conversation as well, and rarely at the right time or as even the right word.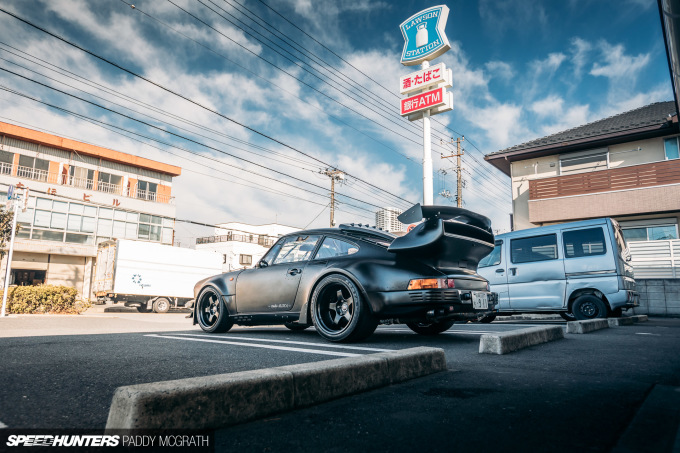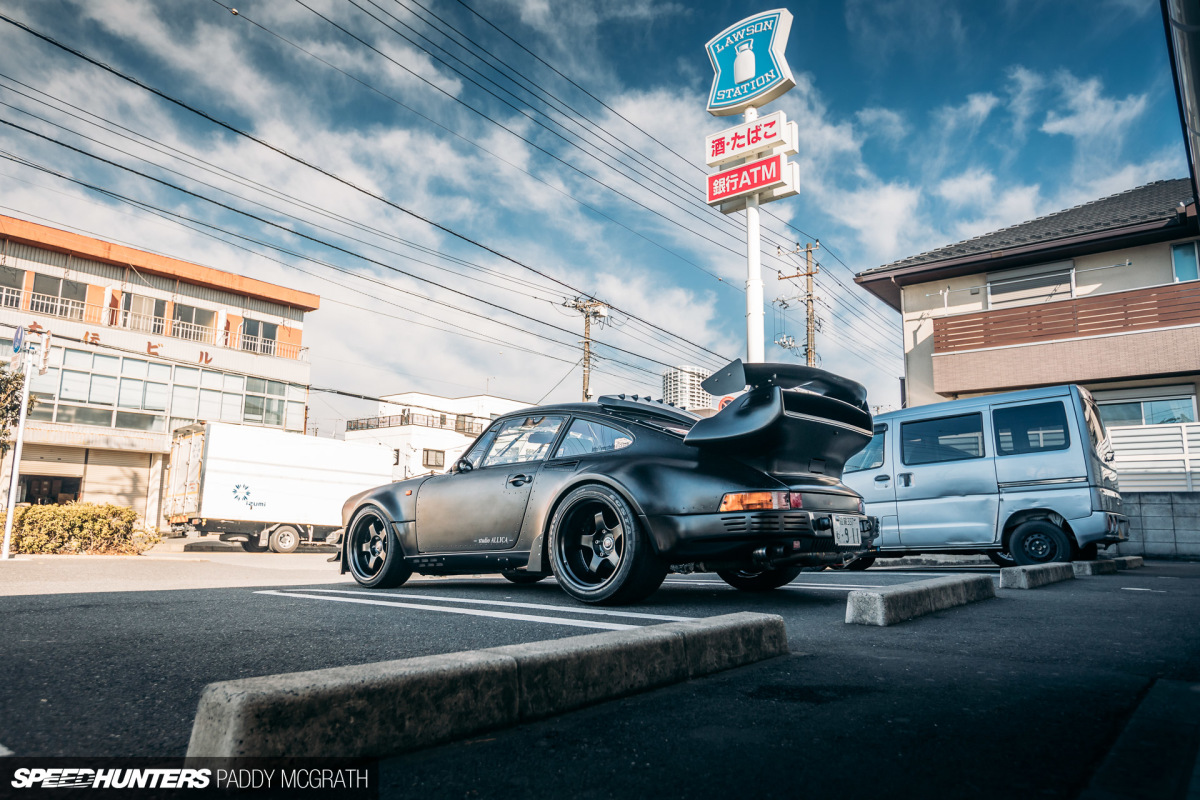 From a distance, Kakuma-san's Porsche could almost be mistaken for an RWB build, but it's not. As you edge closer, the details start to overwhelm you. What looks like matte paint is actually carbon fibre. The bodywork is asymmetrical. There's an air scoop on the rear window, the likes of which I've never seen before and wouldn't look out of place in one of Khyzyl's steam punk creations. Then, there's the exhaust system hanging discreetly underneath the rear of the car.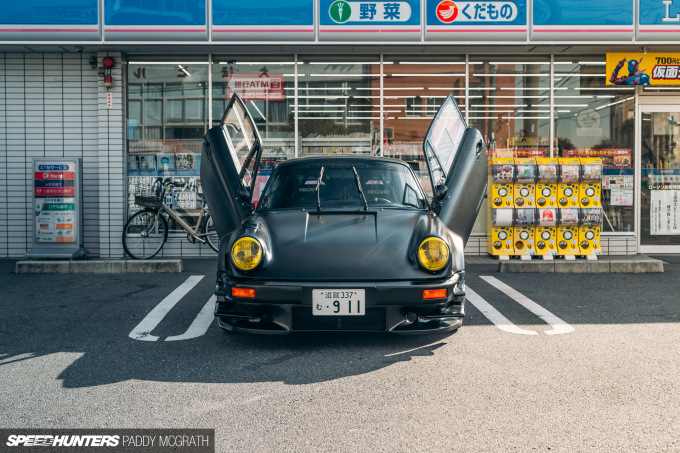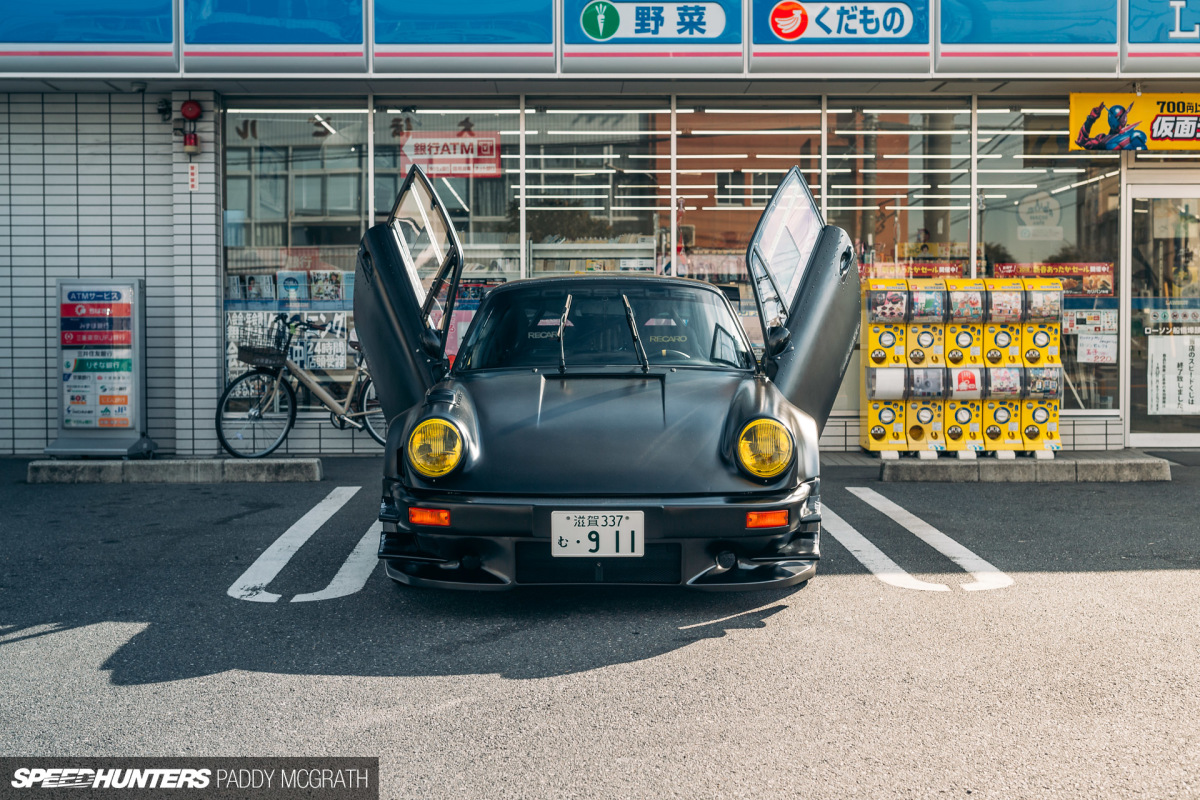 The scissor doors are a bold choice and something guaranteed to divide opinions. Despite appearances, the car isn't a 930 Turbo either. These last two talking points are, essentially, the complete list of potentially negative details that some will use to bash the car, although please don't take that as a challenge. This is still a car that has its main focus on performance, although in a more considered way.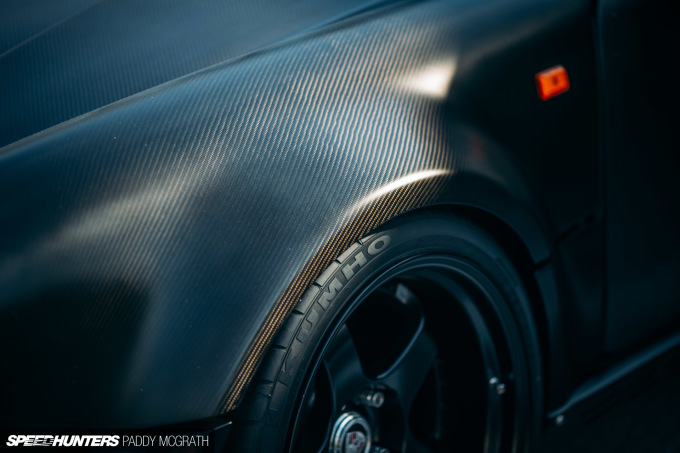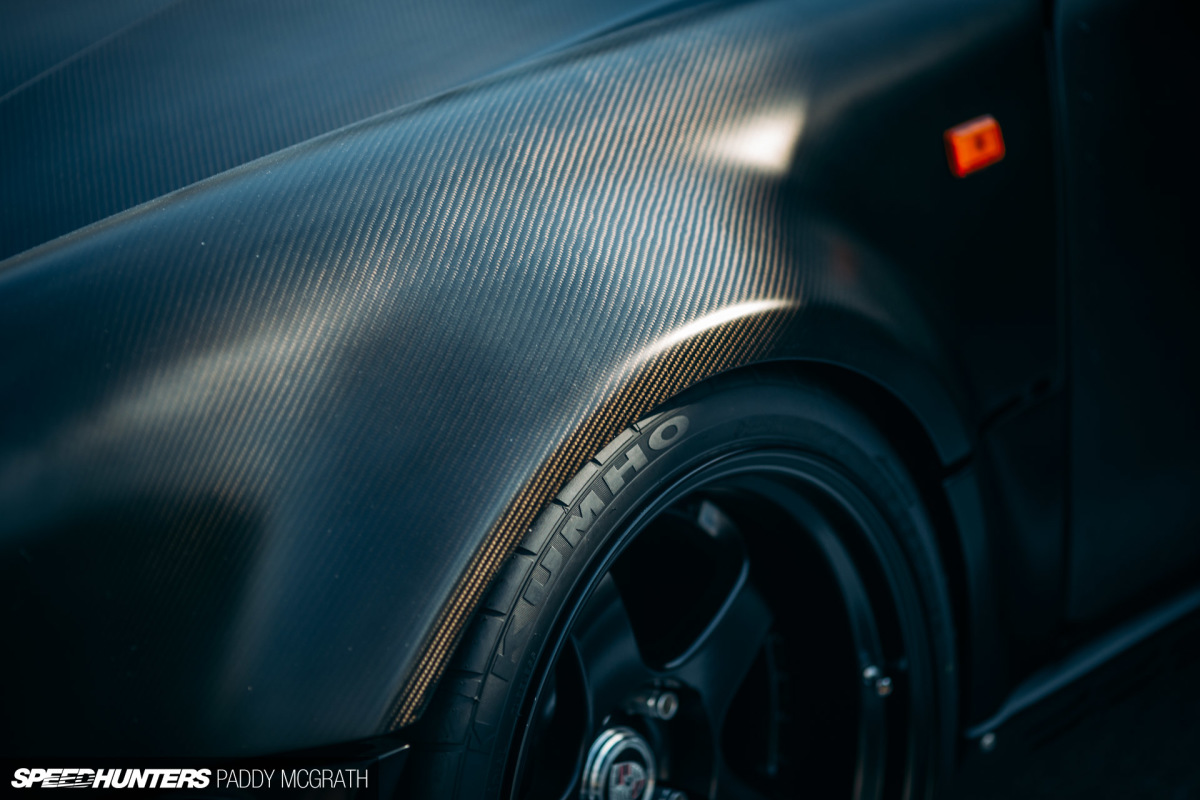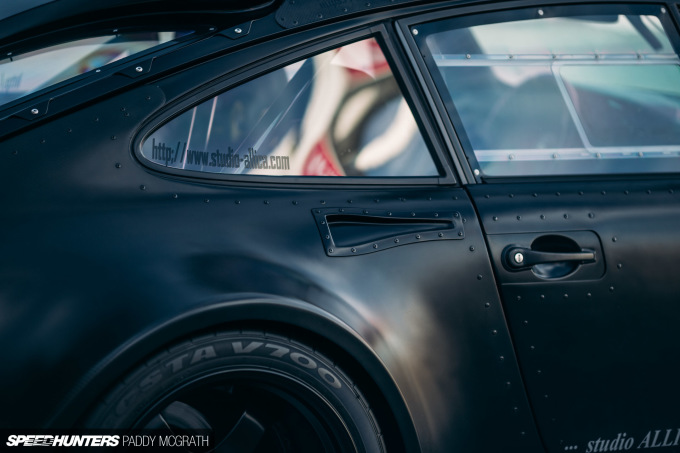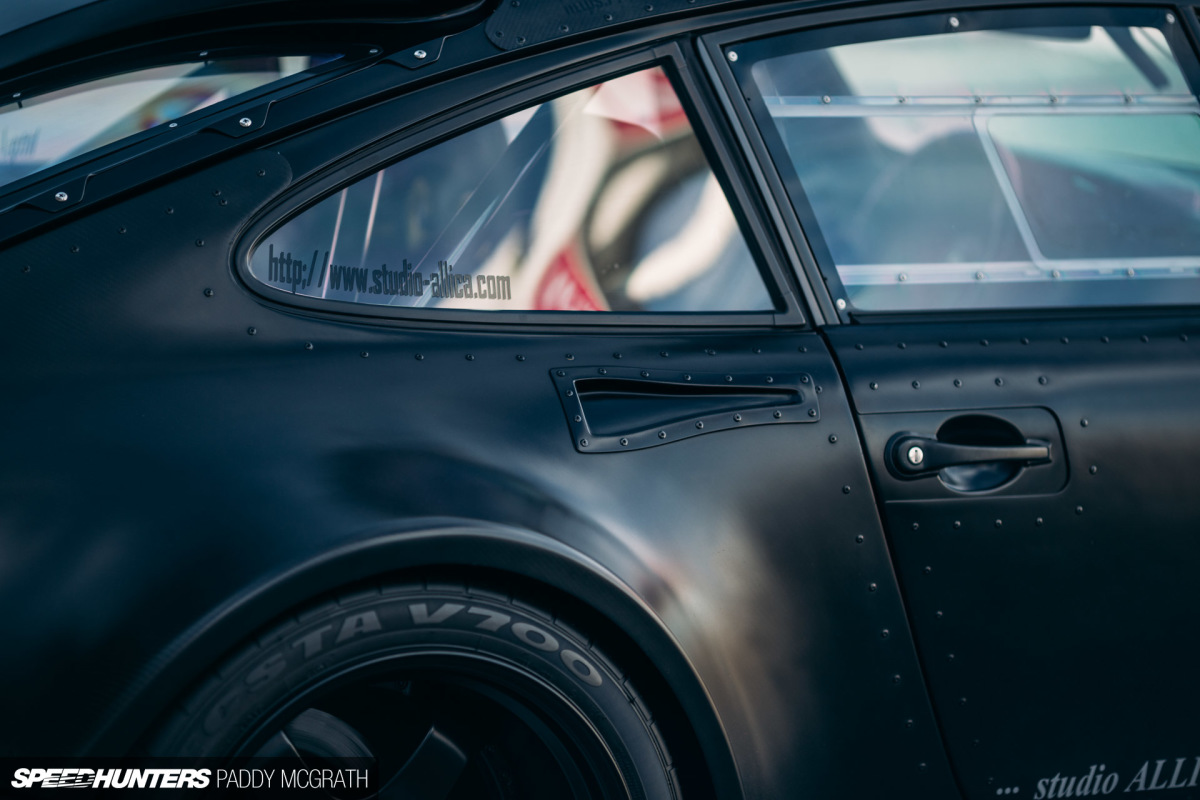 Rather than throwing horsepower at the problem, with the help of Studio Allica, Kakuma-san put the G-model on a considerable diet. First, the factory sunroof-equipped roof was replaced with a single piece carbon fibre item. Then, slowly, the rest of the exterior was replaced with custom carbon parts. The rear arches aren't just overfenders, they're single piece carbon quarter panels. The front arches and bonnet have been recreated as a single piece front clip, which uniquely hinges forward. Of course, the doors have been re-skinned in carbon too.
Over one front fender sits a large vent for the front-mounted oil cooler. The original 3.2-litre engine remains largely untouched, save for the custom titanium exhaust, so a figure of around 230hp can be expected.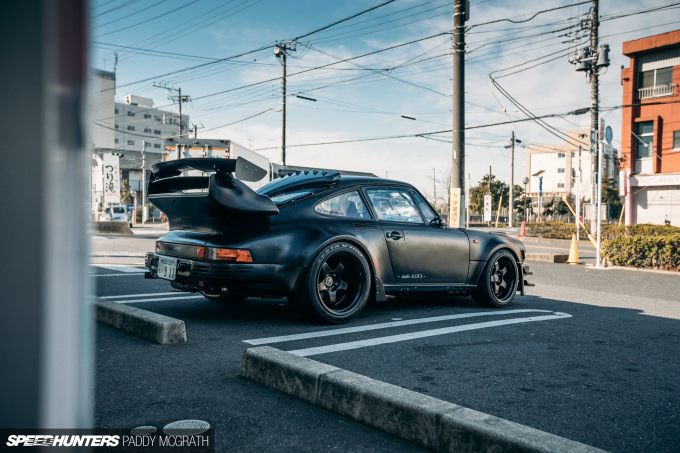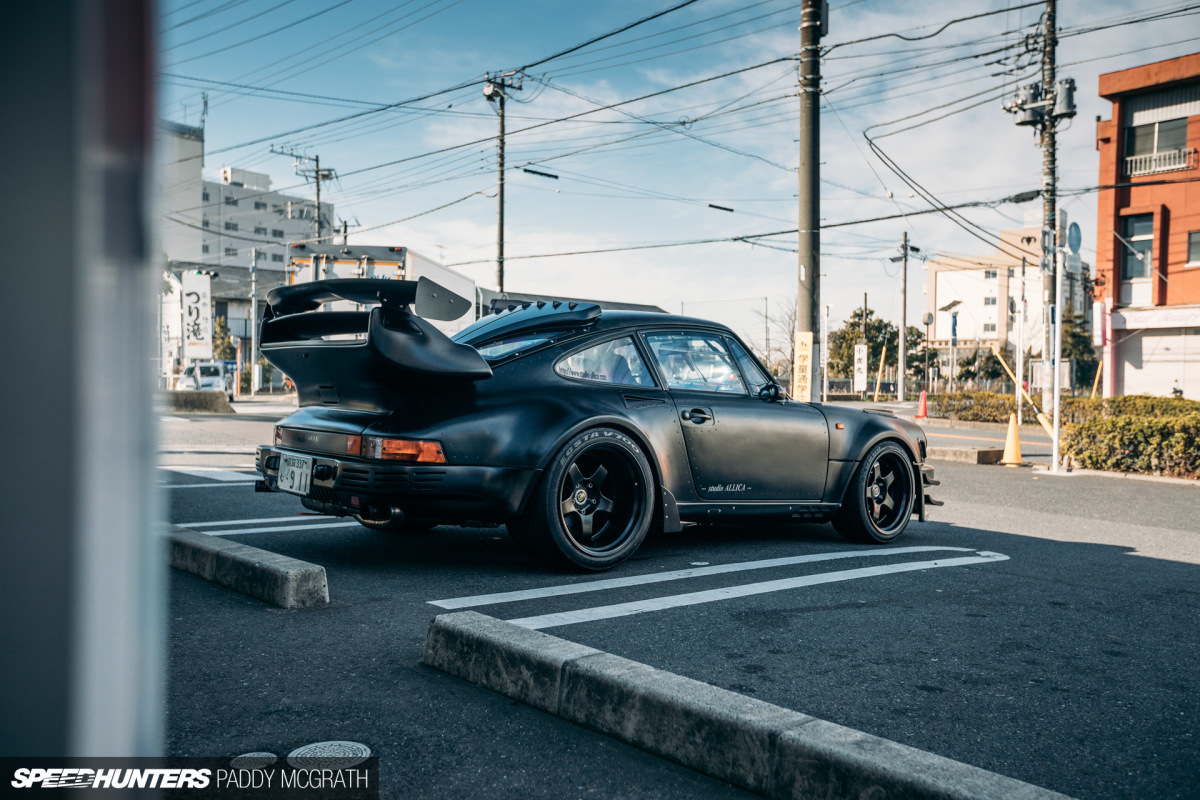 The rear engine cover is from a GT2, but further enhanced with a GT wing for additional rear downforce. The discolouration of the side and rear windows through use of a circular polariser would indicate that they've been replaced with polycarbonate equivalents.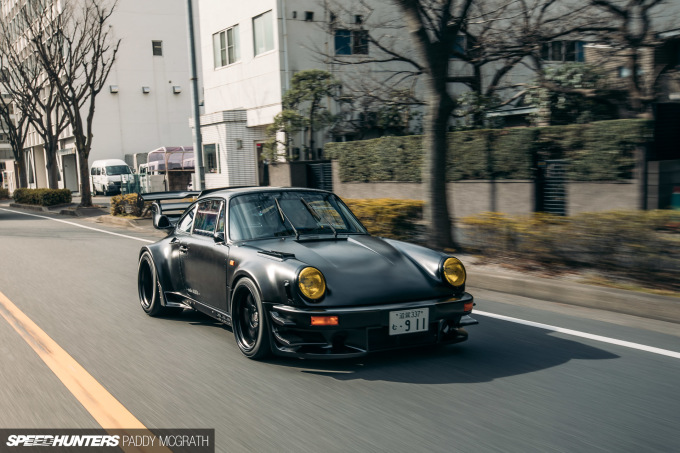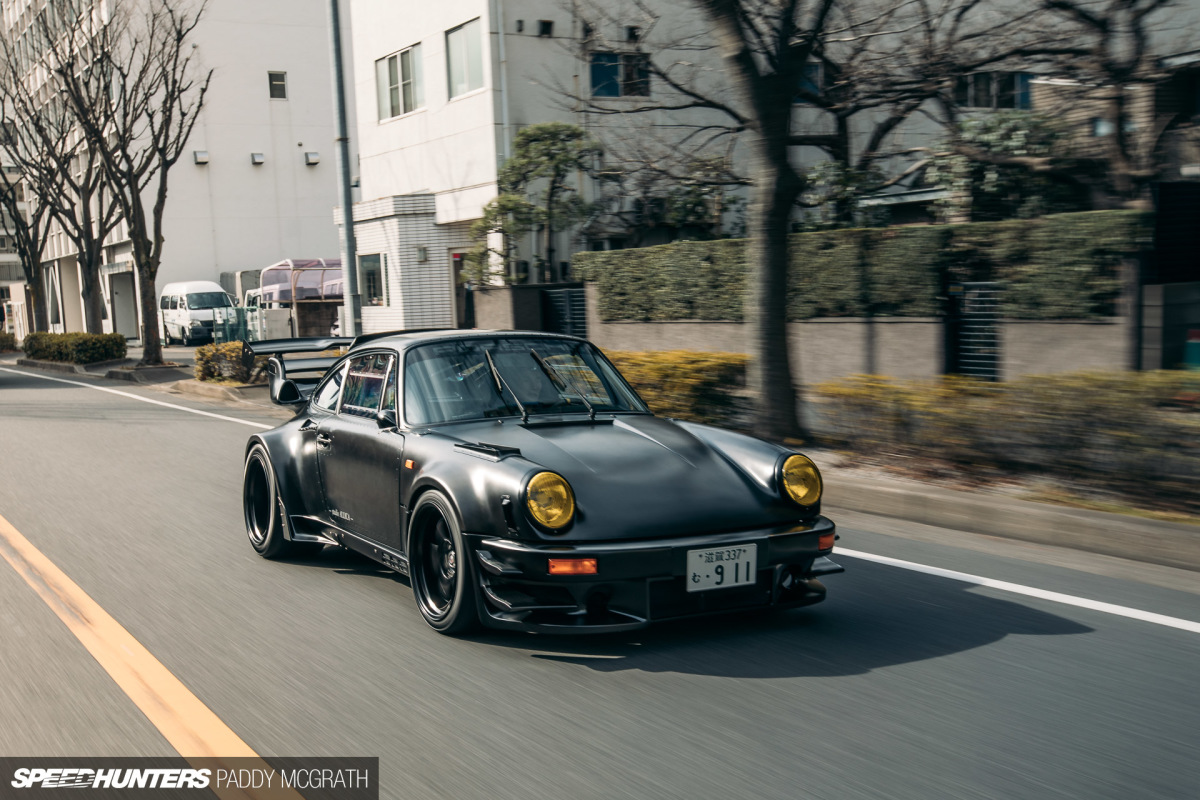 Adjustable coilovers front and rear sit the body neatly over 18-inch SSR SP1s wrapped in Kumho rubber.
The interior features two Recaros in an otherwise sparsely occupied space. The Momo wheel and cage are obvious additions, but the modified accelerator pedal (one would assume for easier heal and toe operation) is touch more subtle. It's a comprehensive build and one that has everything already in place should more power be added to the equation at a later date.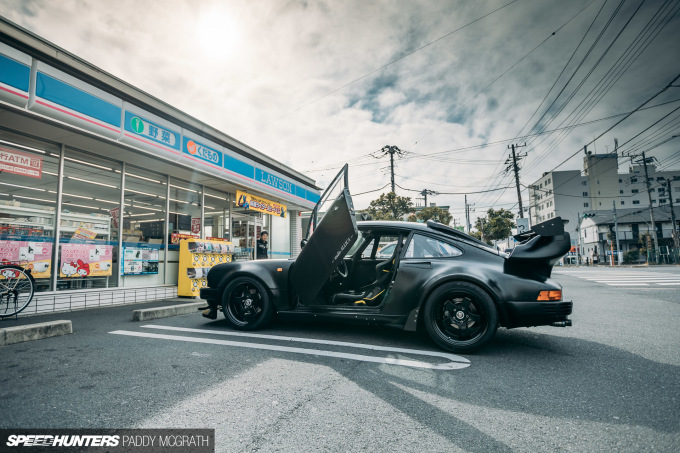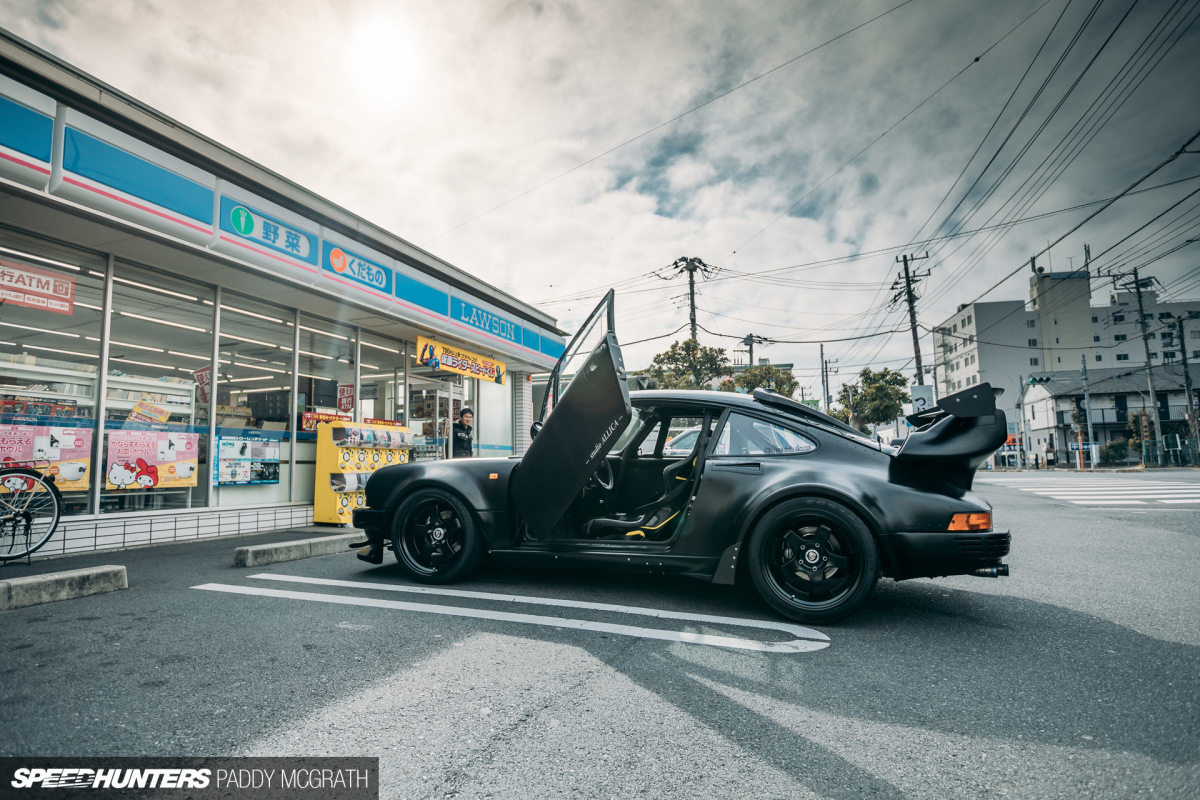 For me, it's the car's aesthetic that's so striking. The all-black bodywork, contrasted only by the yellow RUF headlights, amber turn-signals and license plates is just plain mean looking. That odd almost satin/matte black from a distance only further enhances this. It's a car that has a lot of presence, and you can't help but chuckle (in a good way) when the doors open up and the front clip tilts forward. The exposed hardware and unpainted carbon fibre are all a big part of what makes this special.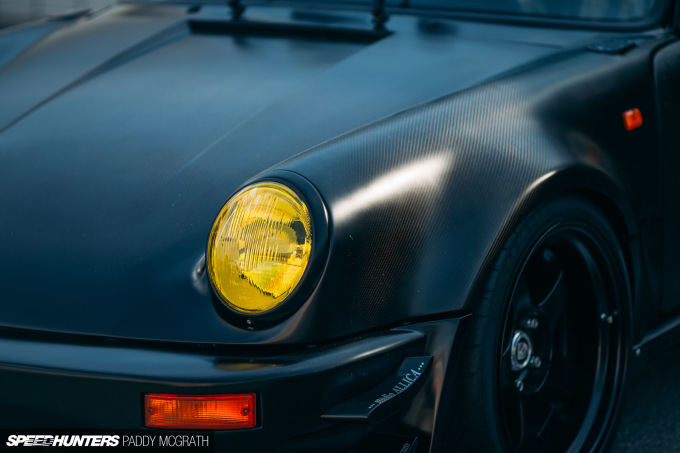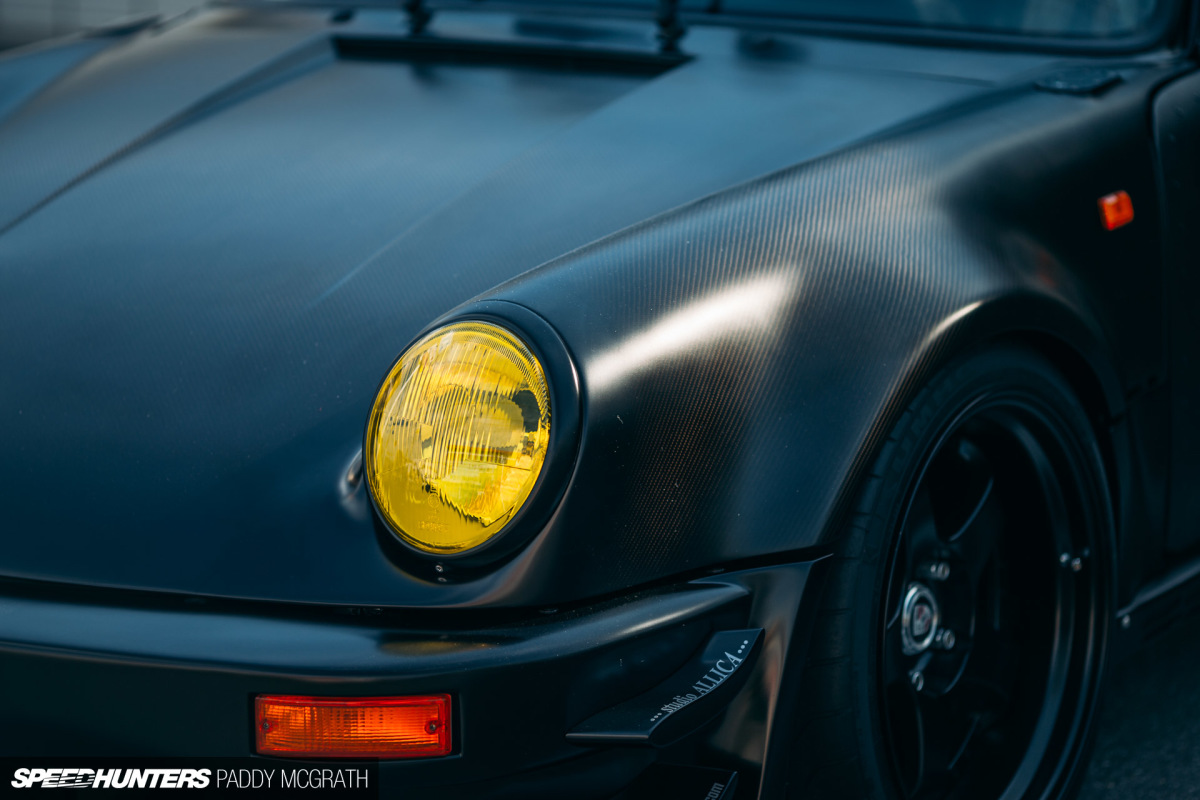 You might consider some of the additions as being over the top, but to try and segue back to the start of this feature – it's the sort of thing that's typically Japanese. That 'sort of thing' being a freedom of expression that seems to be fading in western culture. Without fear of ridicule or being shouted down for daring to express themselves beyond the confines of what others expect, the Japanese are free to explore outside these self-imposed boundaries. They're free to do how they please.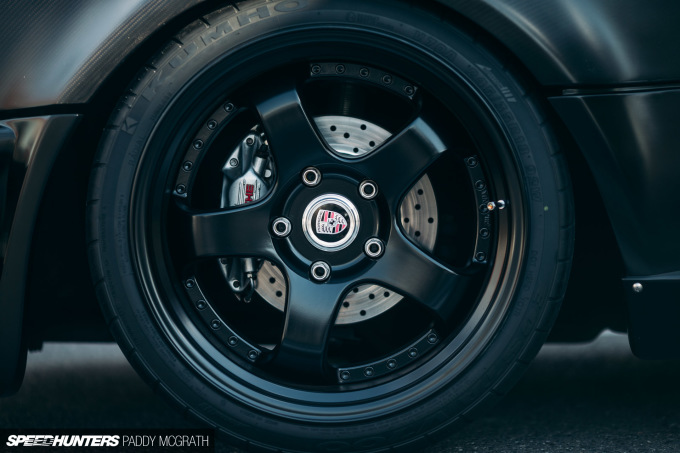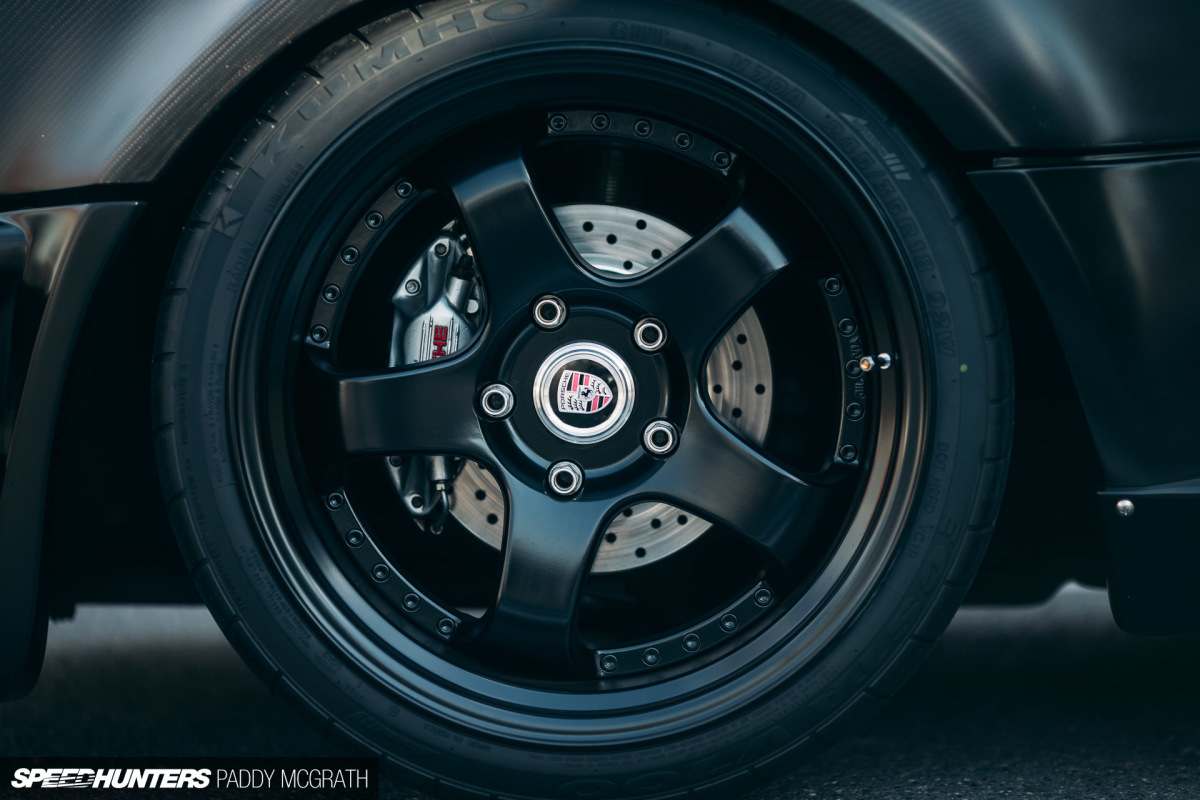 With this freedom comes exploration of ideas that might not otherwise occur. In hindsight, I'm not saying that this makes everything out of Japan better, but it does – often – result in more captivating and special builds. It's also not that they 'don't give a f*ck' but rather that they have the confidence to build for themselves. Something we often lose sight of.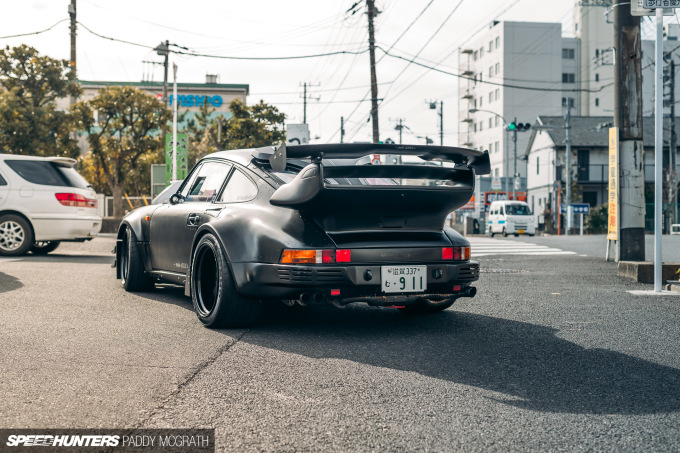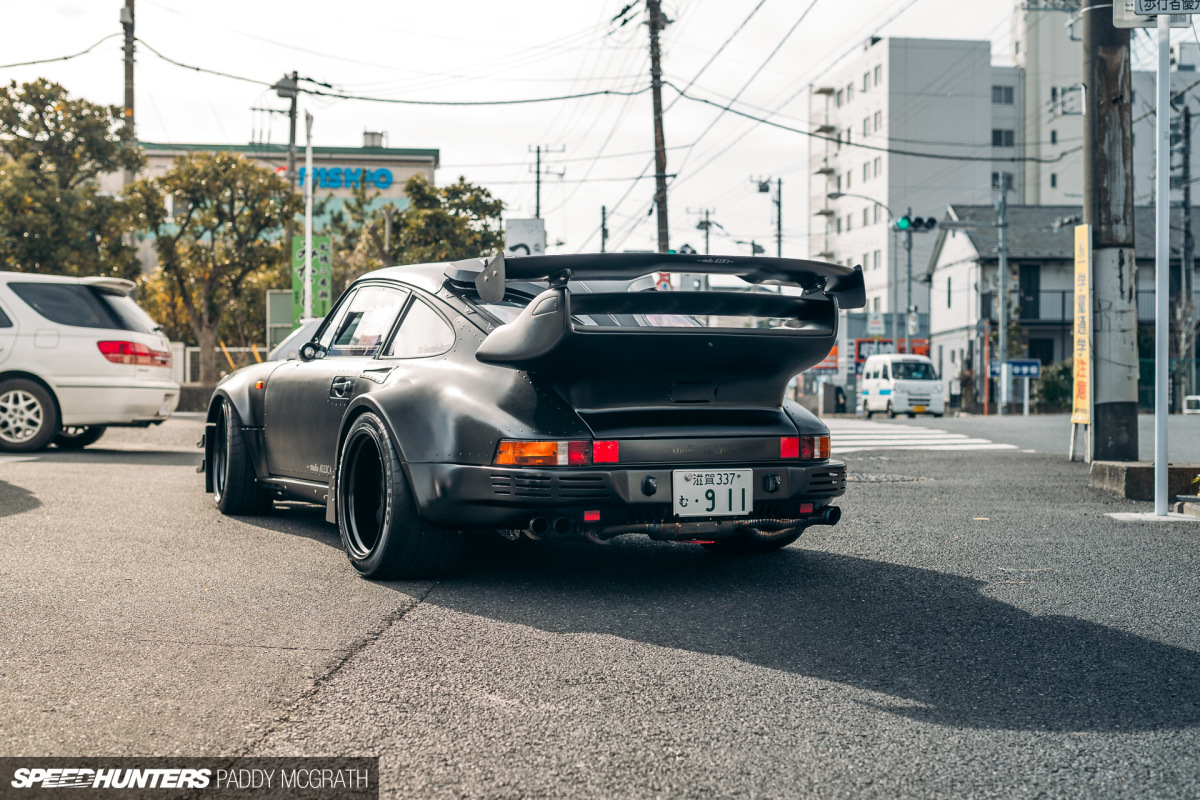 Of course, I'm speaking in generalities to try and make my point. While I've never owned a Japanese car and I don't see that changing anytime soon, I will continue to look to Japan for ideas, inspiration and a reminder that at the end of the day, building a car is a very personal experience and should always remain as such.
Paddy McGrath
Instagram: pmcgphotos
Twitter: pmcgphotos
paddy@speedhunters.com
Convenience