Taking Matters Into Your Own Hands
I've always been a fan of fast estates. I might be biased because I live in Germany which is widely touted as the land of estates, but the allure of having enough room to lug half my worldly possessions and get from A to B like the world is going to end is hard to ignore.
In the past I've had the chance to shoot some fast estates for Speedhunters, the ABT RS6-R and HMS RS700 included, and my close friends know the soft spot I have for this kind of automobile.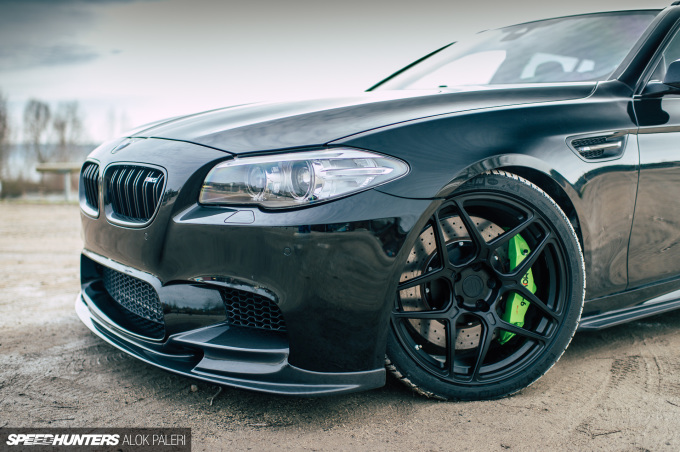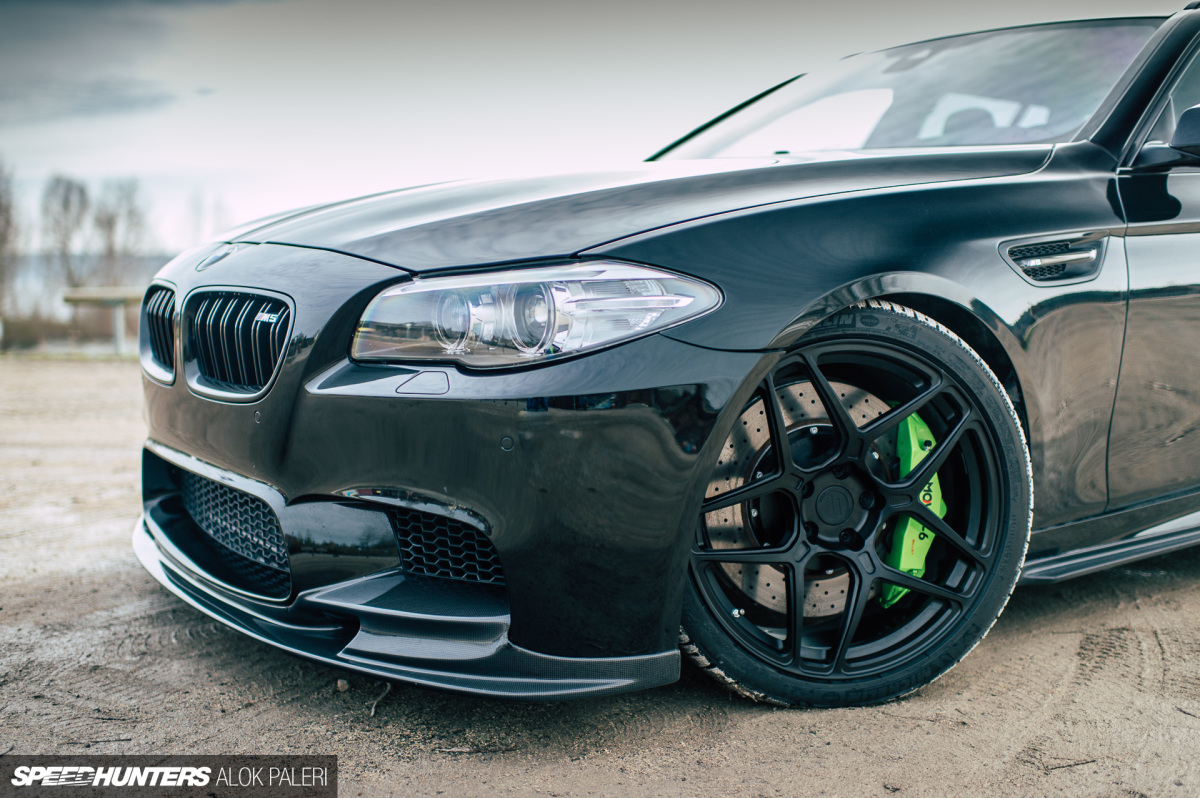 That's how I got onto this car lovingly named El Niño, possibly the world's first and only BMW F11 M5 Touring.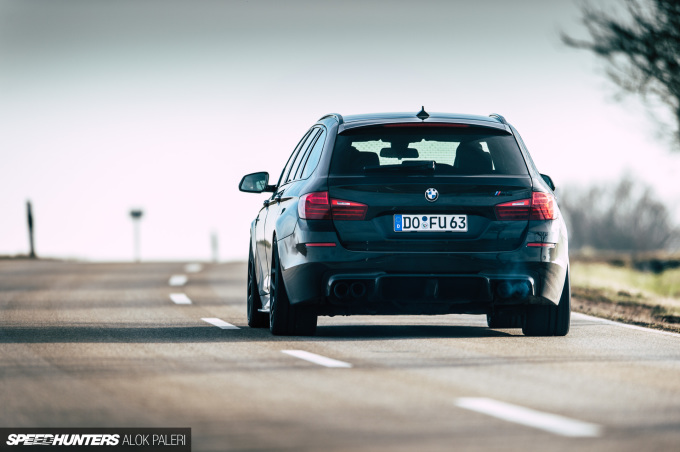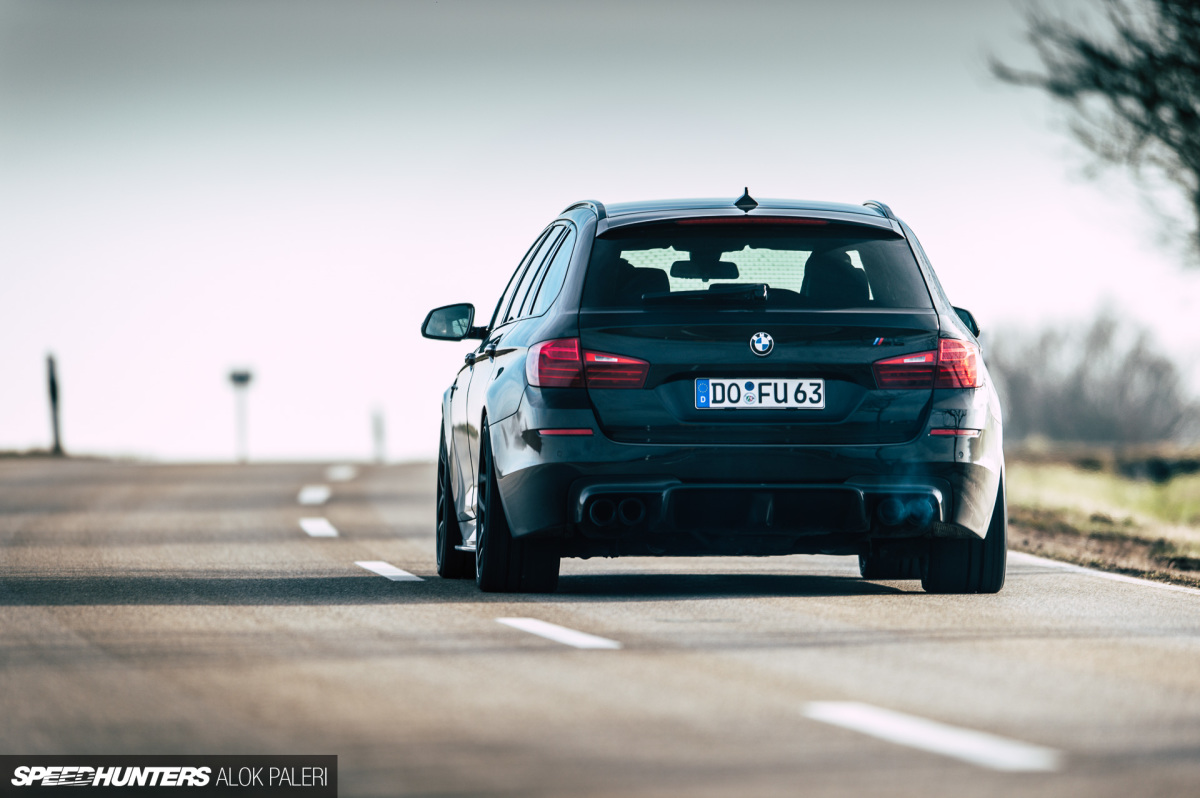 My friend Malte of Carbonfiber Dynamics hit me up earlier this year about this project he was working on. The idea was to acquire a grocery-getter F11 5 Series Touring and then set its pants on fire by transplanting the heart and vital organs from an F10 M5 into it with help from the BMW wizards at Aulitzky Tuning.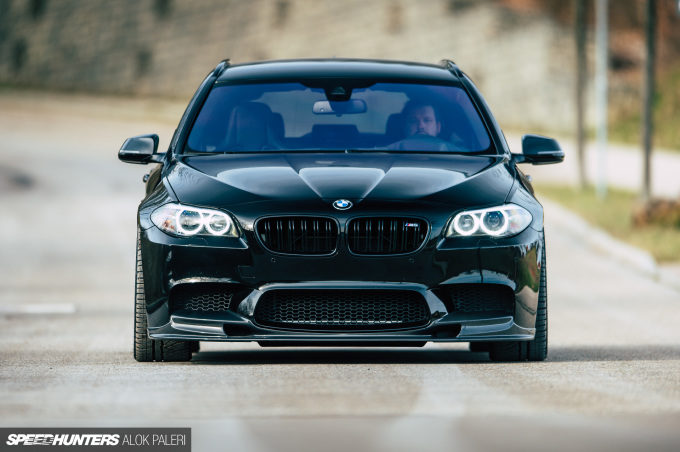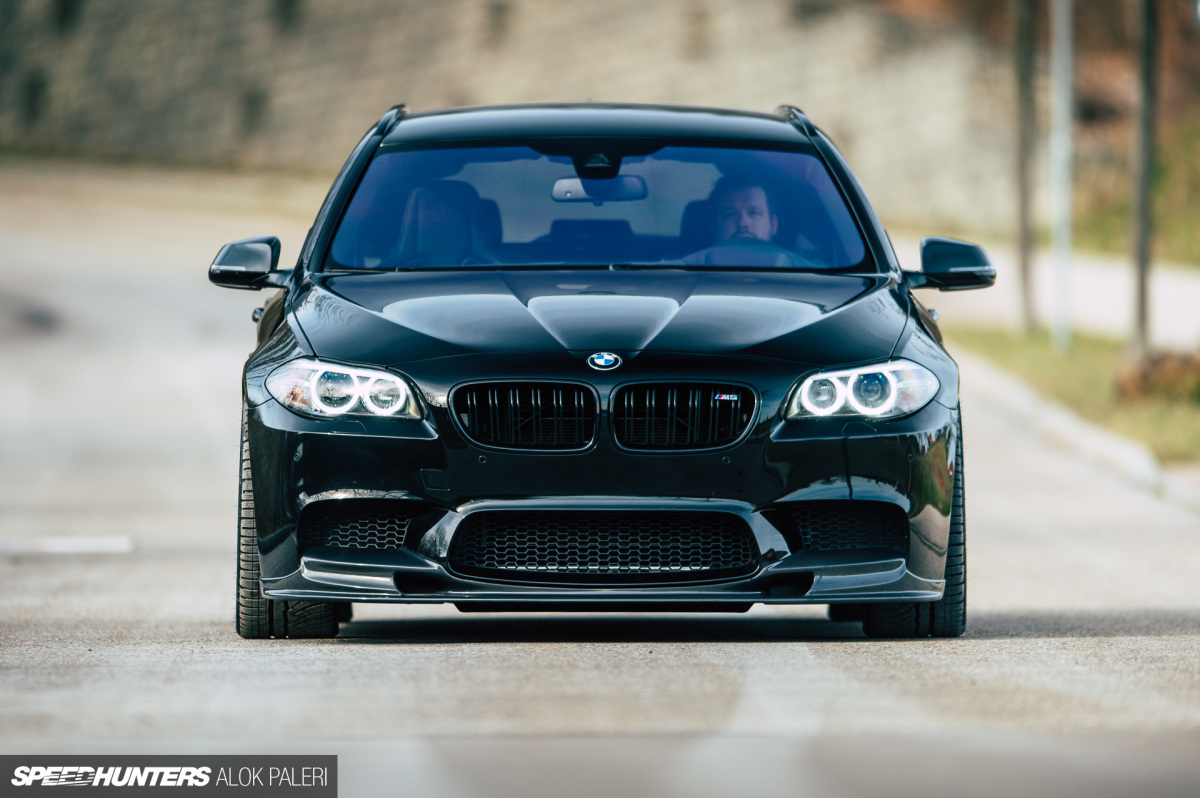 Aulitzky Tuning is a Bavarian family-run business; I know this because the first time I met the guys from the shop at Essen Motor Show last year, pretty much everyone I shook hands with had Aulitzky for a last name. They work on so many BMW M cars that at one point BMW even made them an official dealer. So in short, if anyone could pull off this transplant it was going to be Aulitzky Tuning.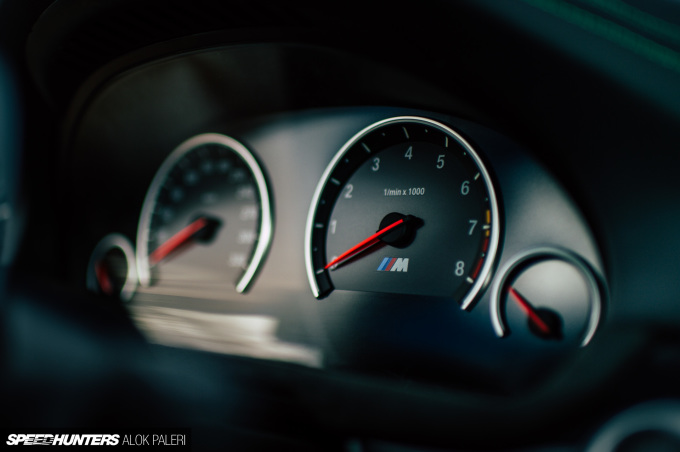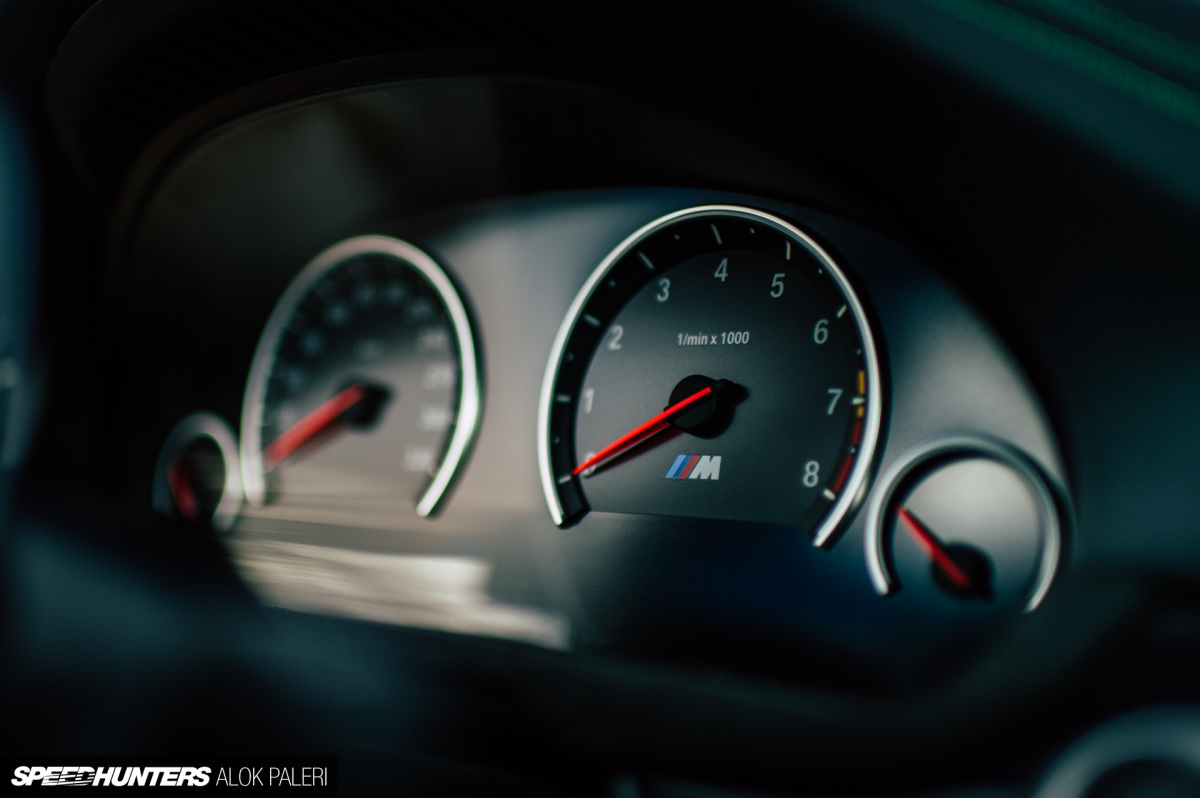 A relatively low mileage BMW 550i LCI Touring popped up in the classifieds close to Munich shortly after green lighting the project and it was promptly purchased and delivered to the Aulitzky workshop in the quiet town of Neuendettelsau.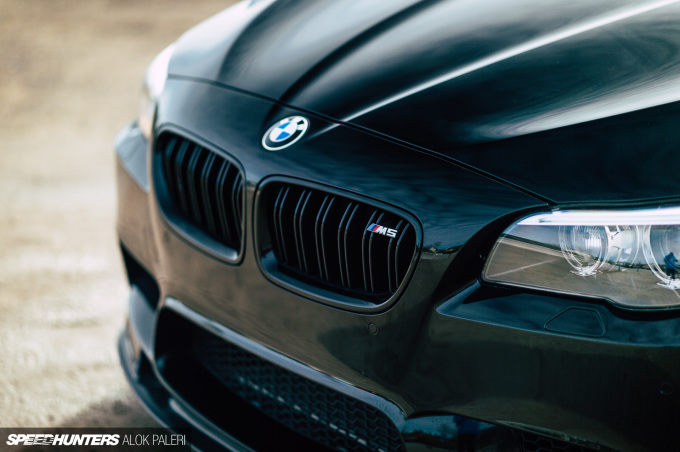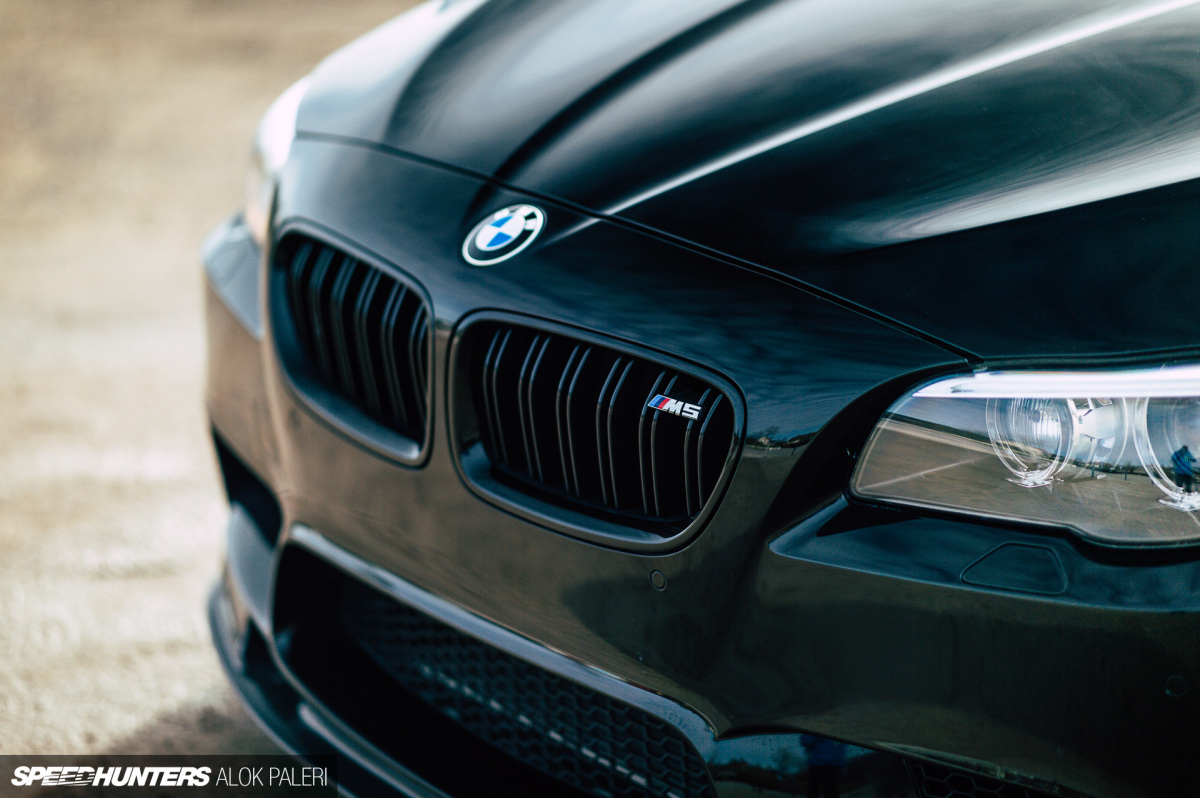 The plan was to do a full F10 M5 drivetrain swap, including engine, transmission, prop shaft as well as front and rear axles. Unfortunately though, the drivetrain swap wasn't as straightforward as one might assume it to be. The 550i LCI Touring comes with an integral active steering at the rear axle which is unique to the Touring and not available on the M5, and much of the mountings for the suspension and differential needed custom fabrication.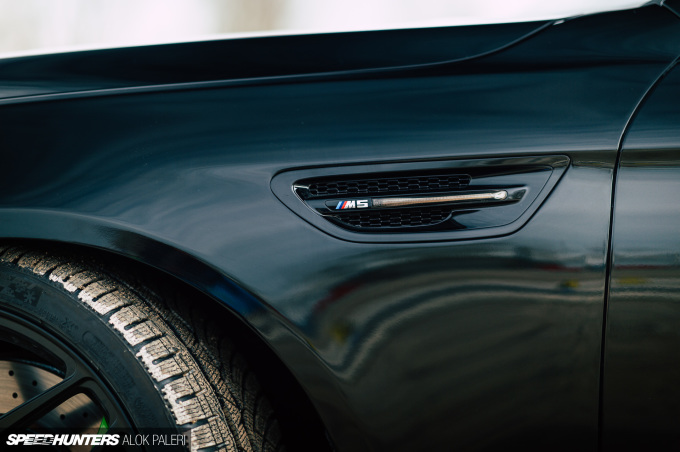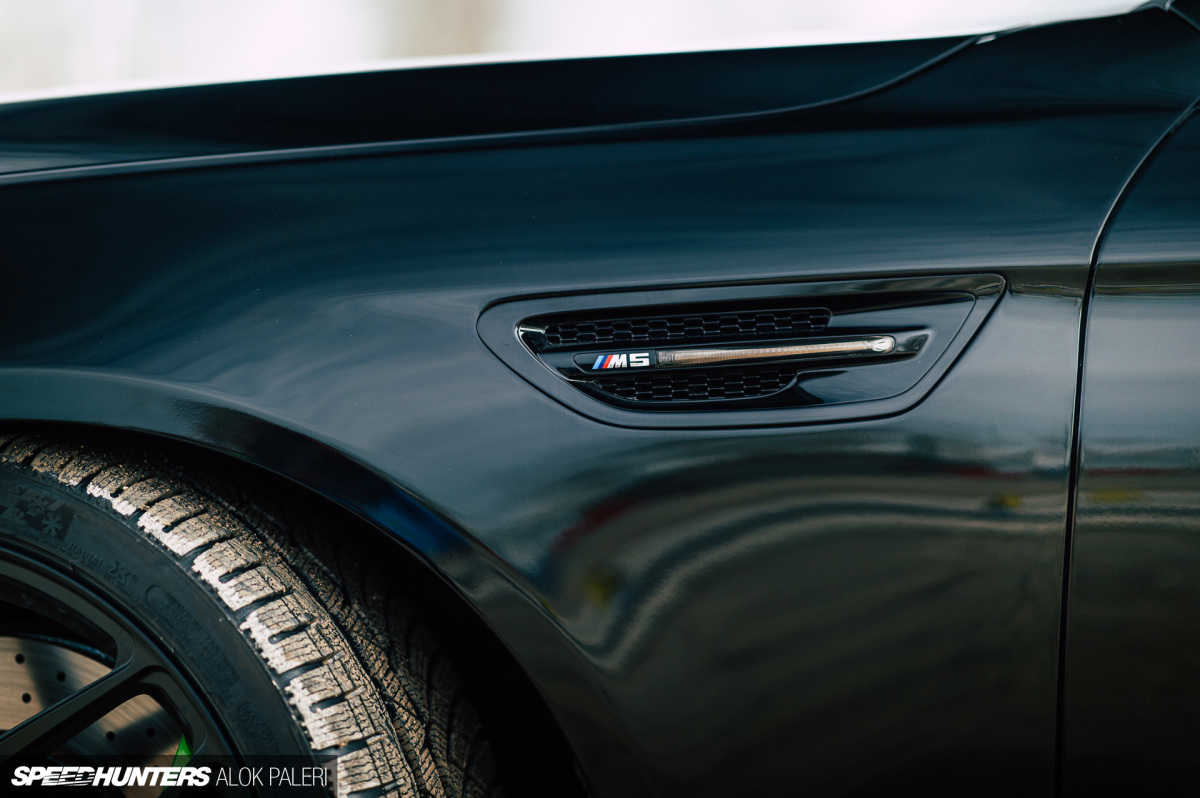 On top of that, the M5 Touring has 33 control modules, seven of which have to do with the drivetrain. As this was an amalgam of two modern cars into one, all of these control modules needed to work in harmony. I imagine it being a little like getting a class of energetic preschoolers to play along with each other quietly.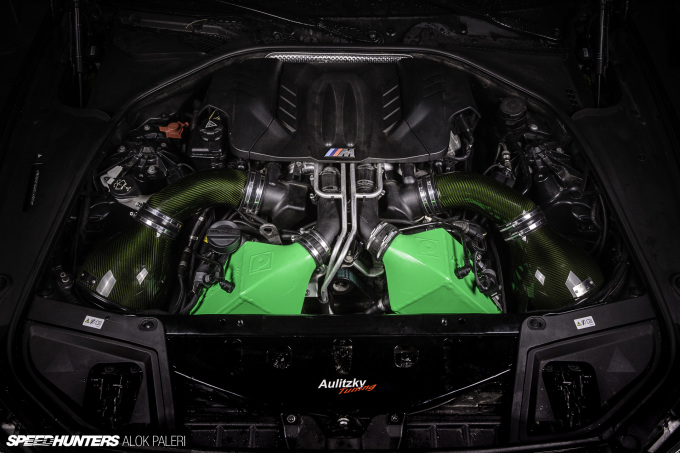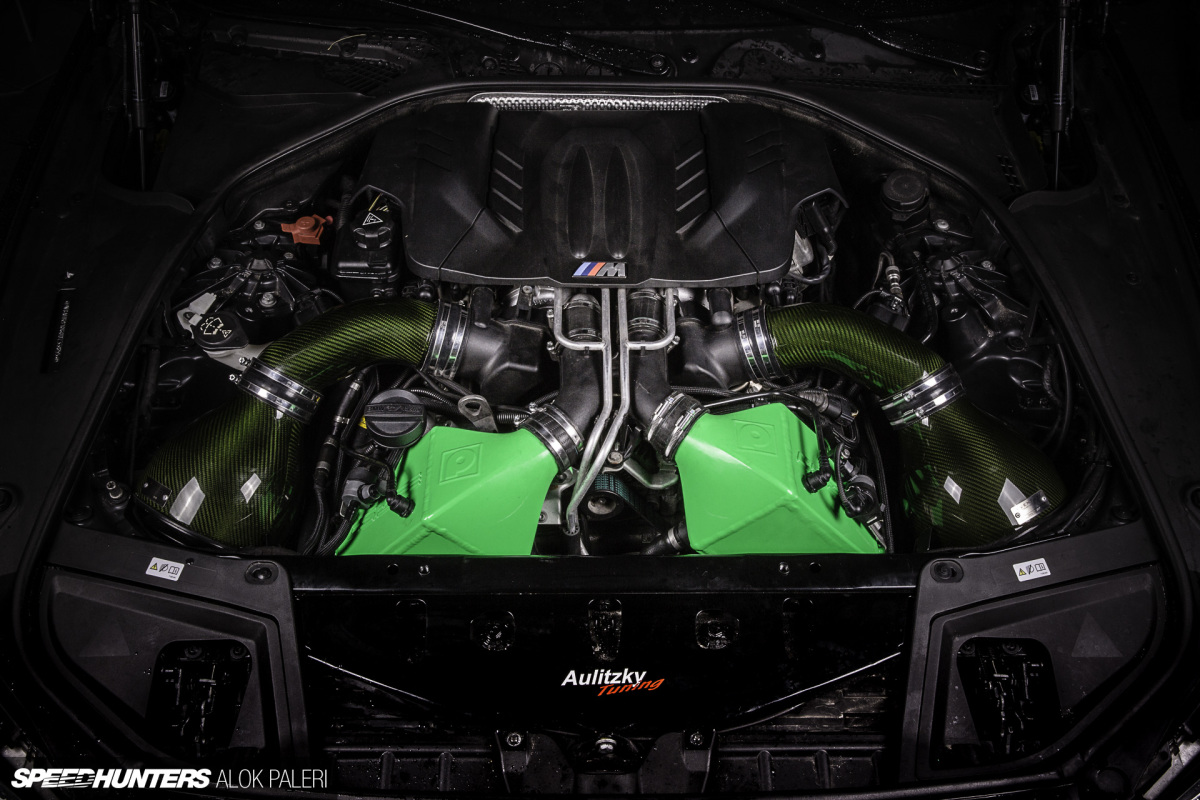 After months of nerve-wracking overtime hours and late-night workshop sessions, the car finally purred to life with the S63TU engine sitting snug in the bay. To improve the thermal efficiency of this package, the twin-turbo V8 is flanked on both sides by gorgeous Eventuri carbon fiber intakes and a pair of water-to-air intercoolers from CSF powder-coated in 'Ultimate Green'.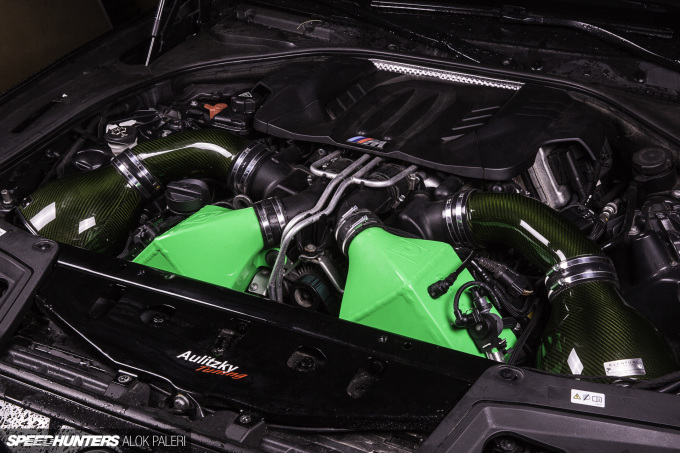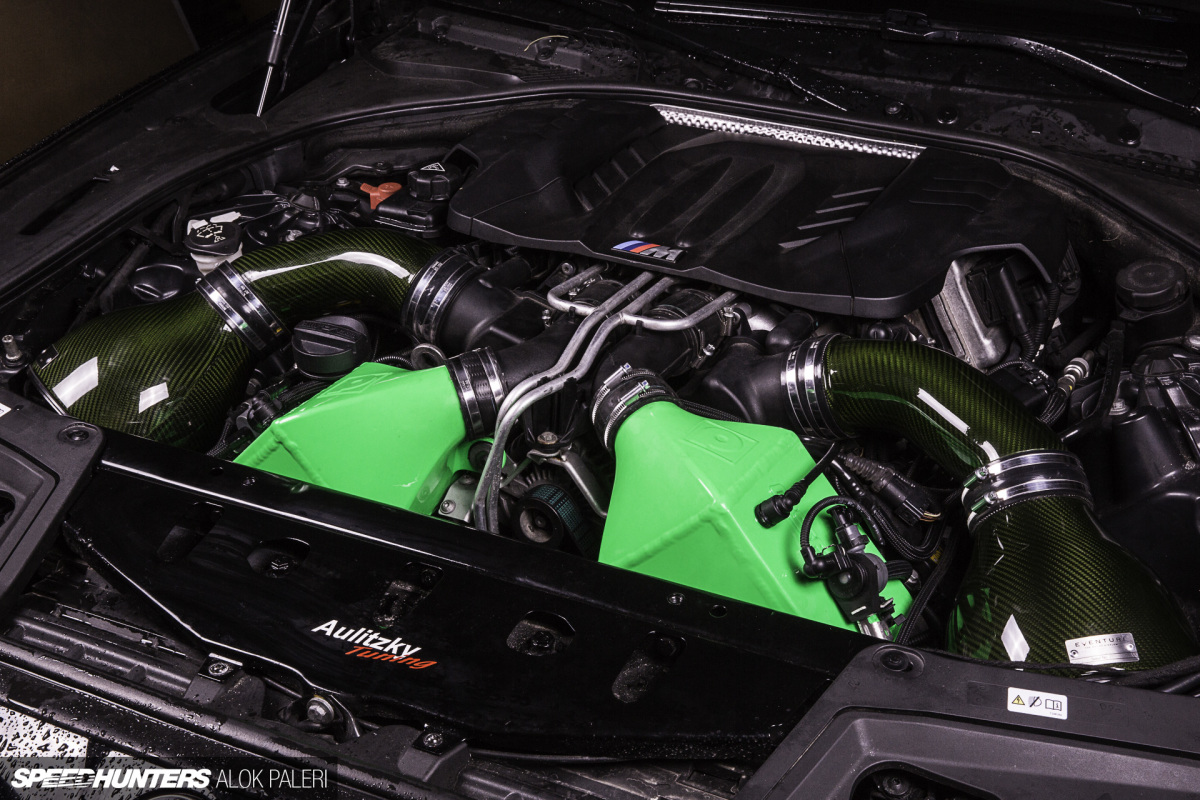 Target power was upwards of 800 horsepower and about as much torque the transmission could handle, so a simple remap was never going to cut it. TheTurboEngineers from Dachau in Germany reworked the twin Garrett M5 turbos to form their TTE 800+ package. This involved installing larger CNC-milled compressors and turbines for all the extra boost.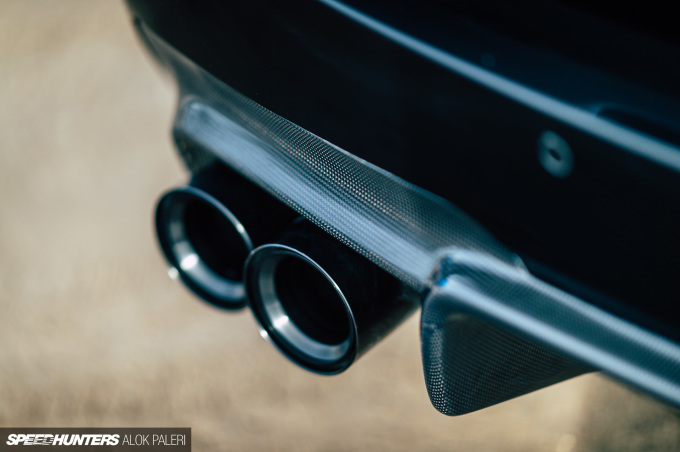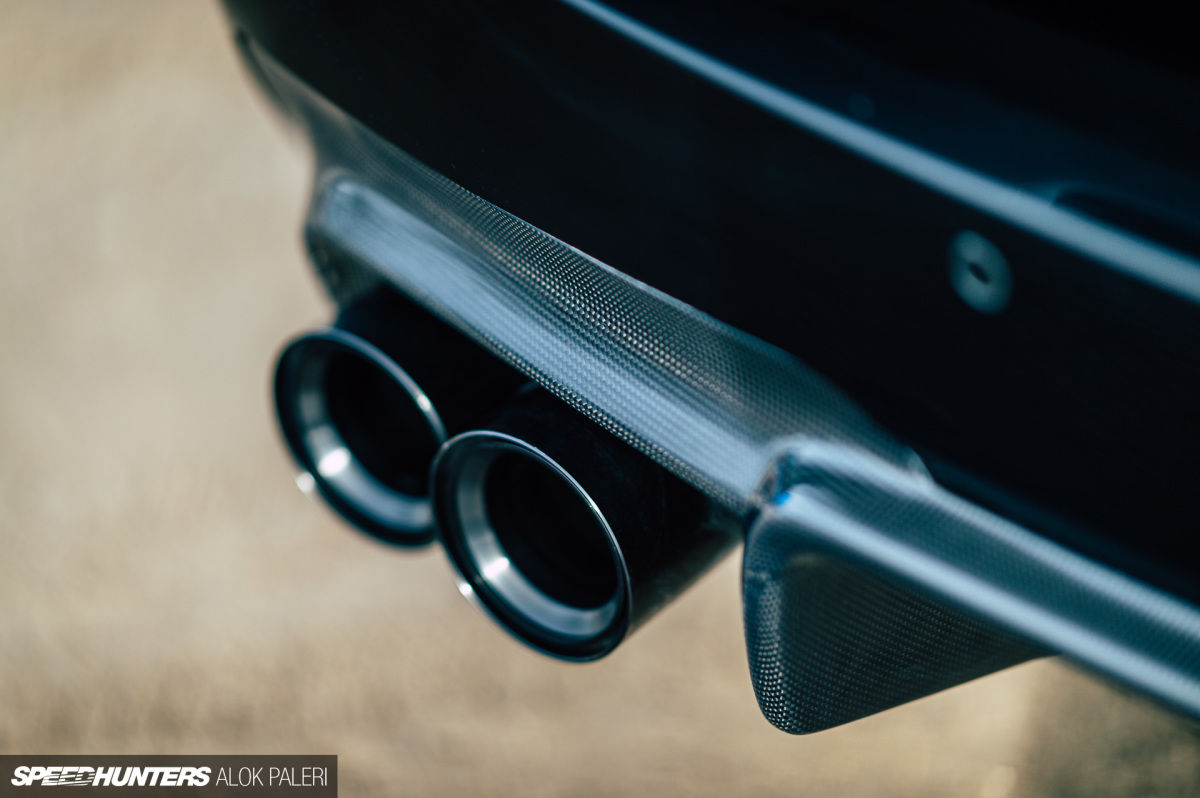 The fire and fury exits at the back via a fully custom exhaust system with dual twin-exit exhaust pipes finished in burnt gloss black.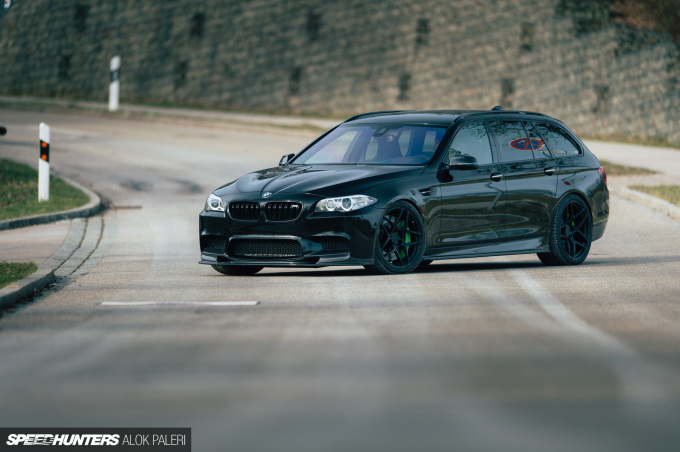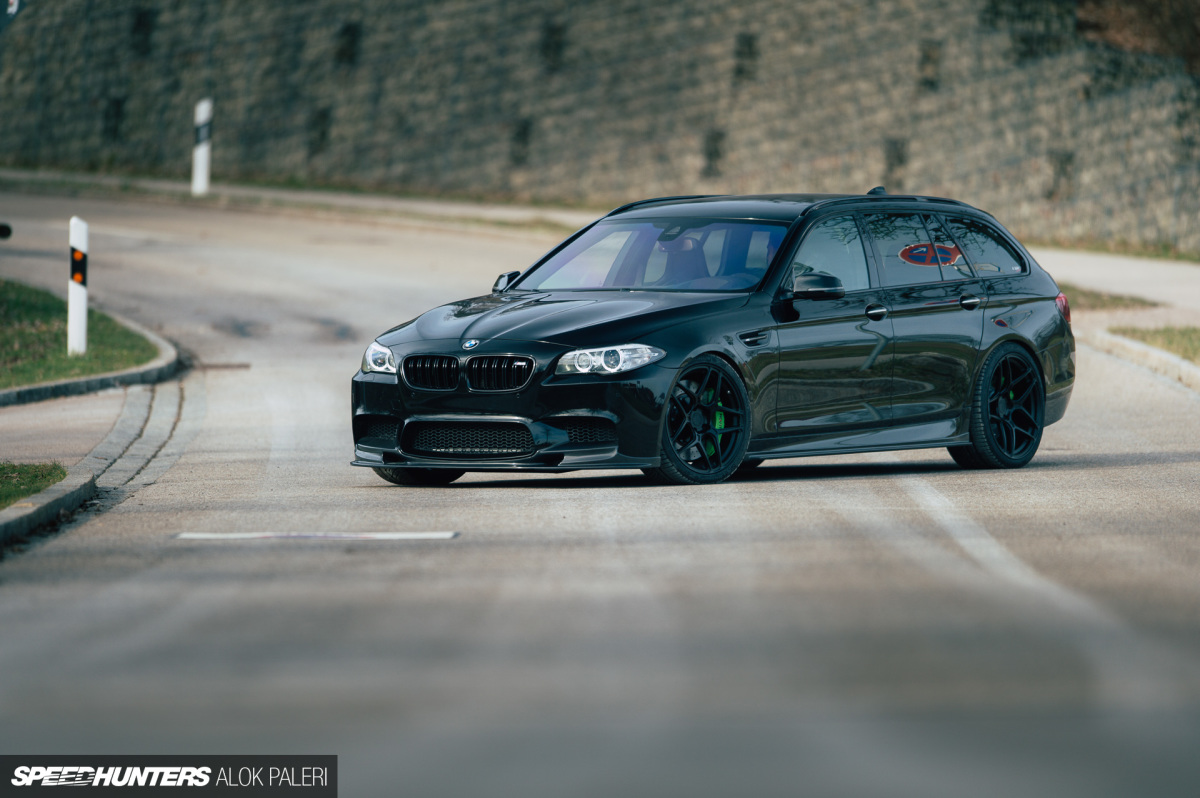 KW Suspensions V3 coilovers installed all around mean this giant is also nimble on its feet, while looking good at the same time.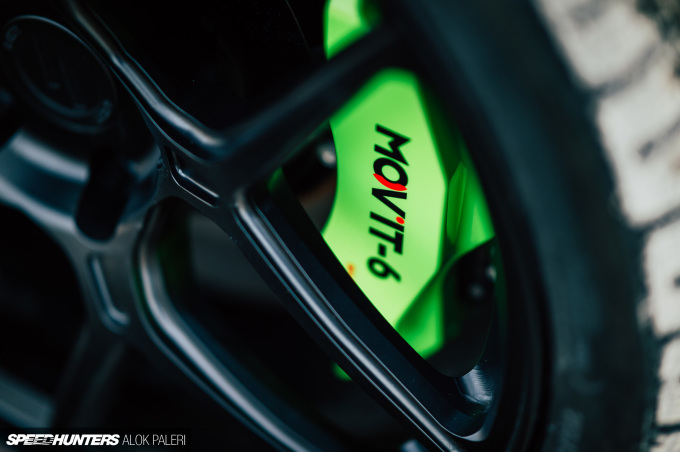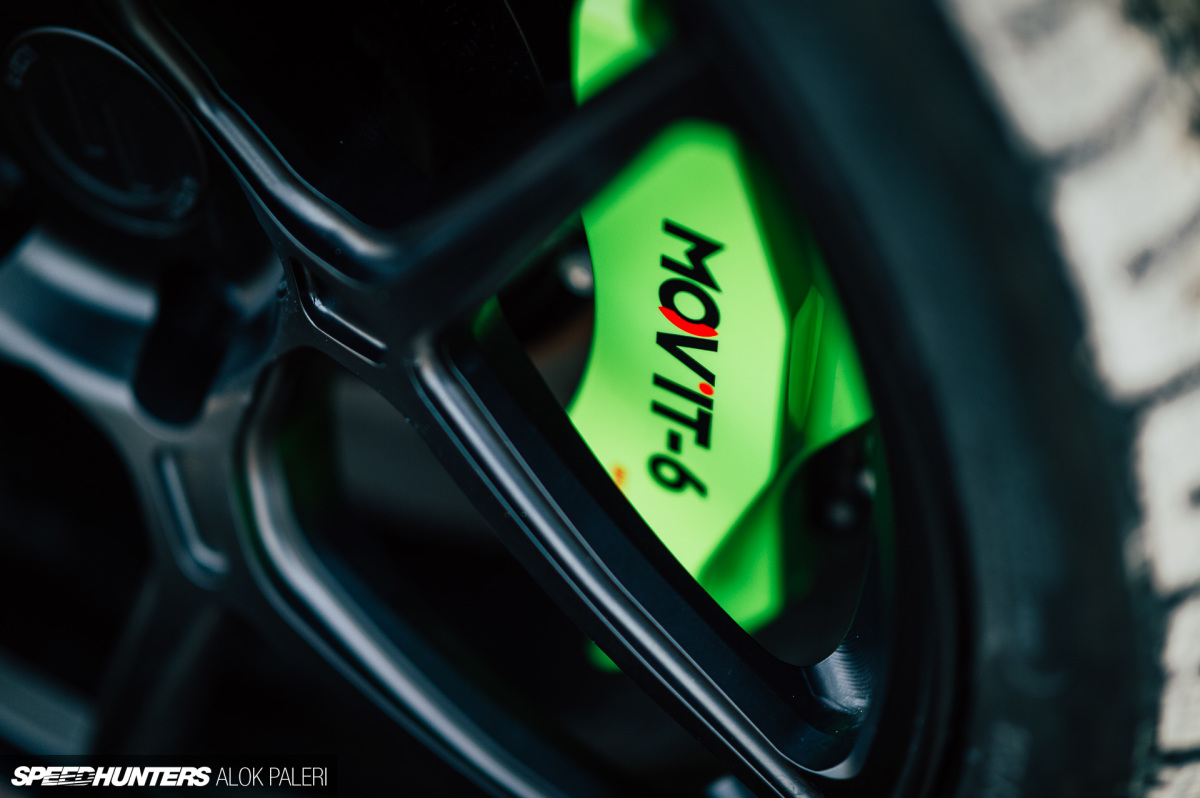 800+ horsepower in a car the size of a palace demands serious stopping power, and in this instance 6-pot fixed calliper units from MOV'IT paired with two-piece 402x36mm brake discs are tasked with helping the behemoth scrub off speed.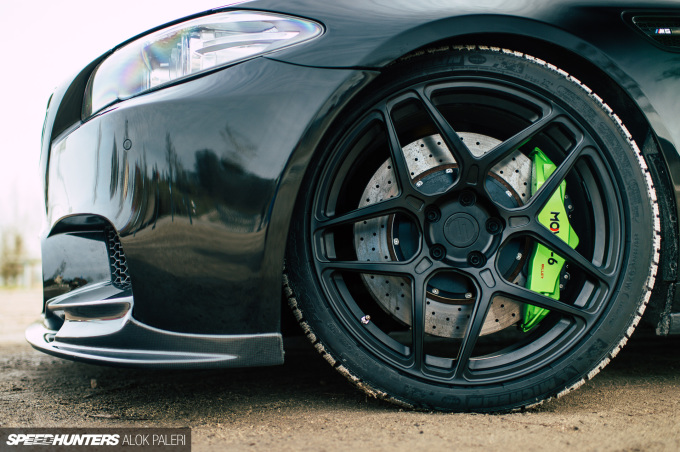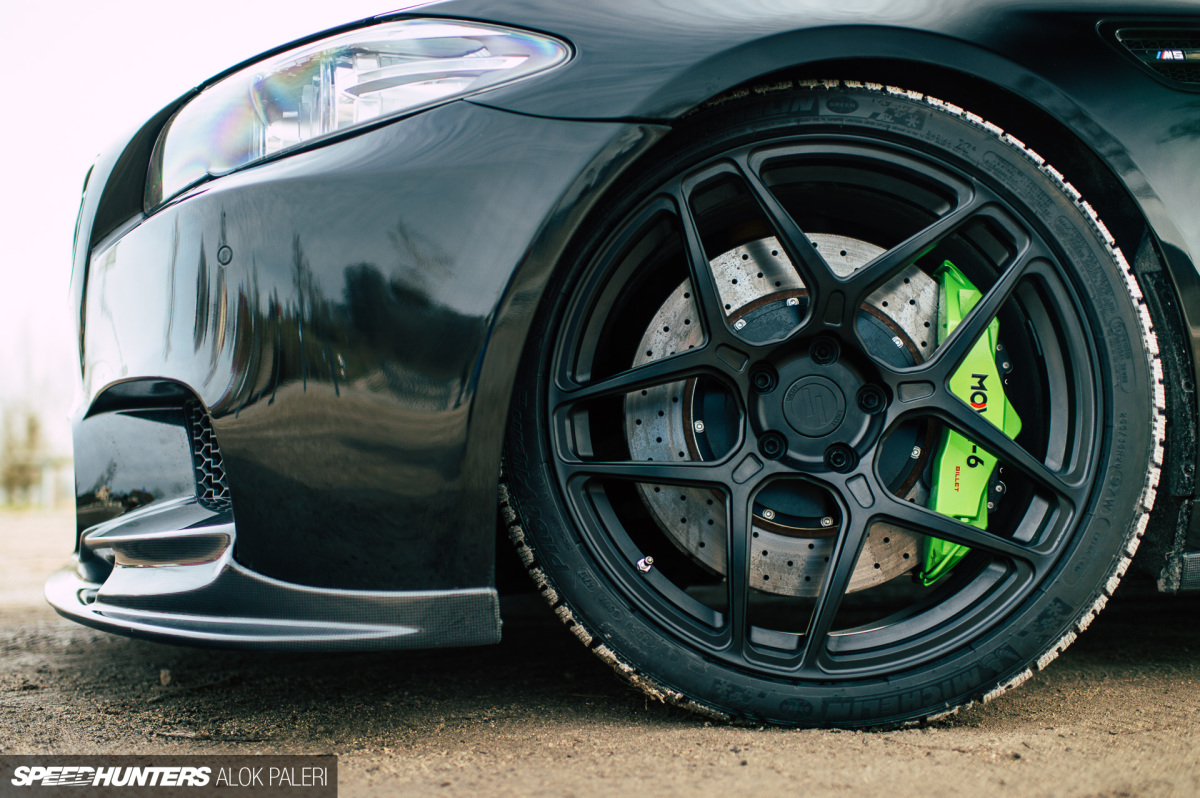 The car – christened an 'M5R Touring' – wears matte black forged 6Sixty Emblem wheels, 20×9-inch up front and 20×10-inch at the back, with Michelin providing its best Pilot Alpin winter tires.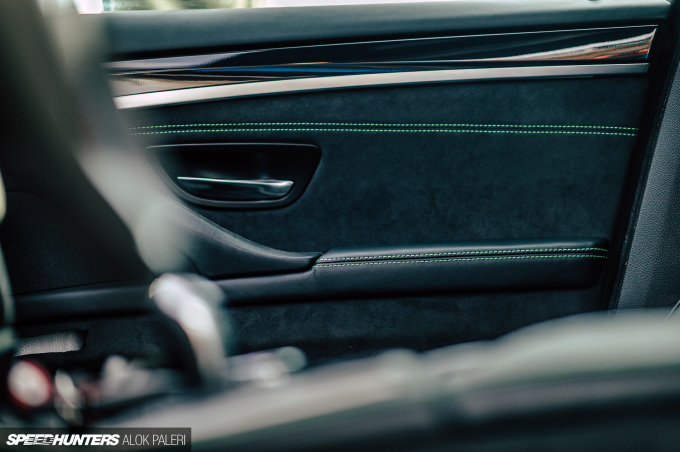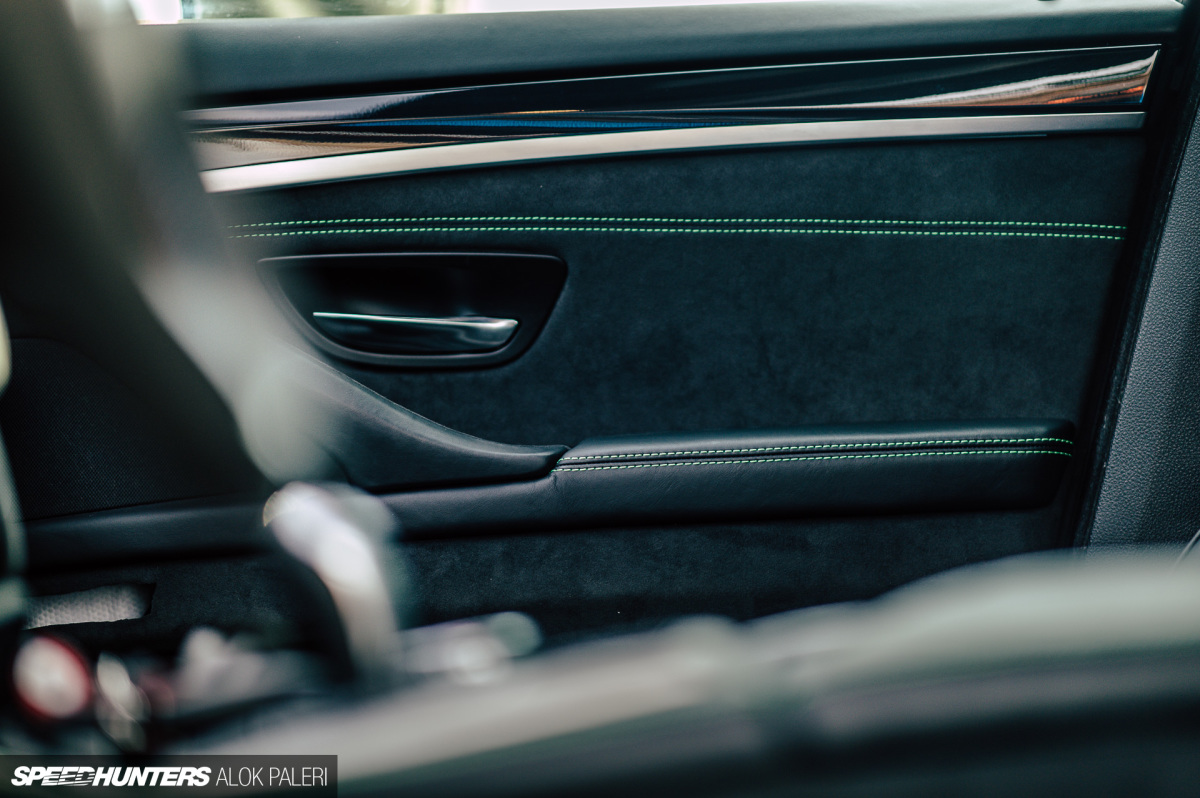 The cabin was subtly reworked by Neidfaktor, a German company specialising in extreme and custom interior mods.
Bespoke interior upholstery from Neidfaktor is usually very high-profile and flamboyant, but in here it's a very restrained mix of Alcantara and green stitching. It is much like great makeup, present but not obvious.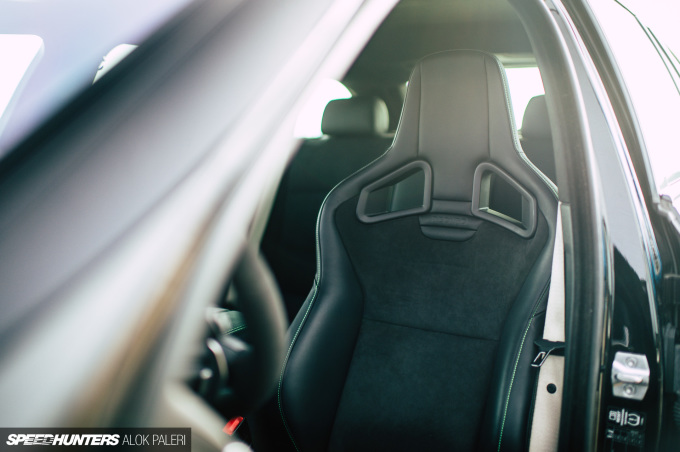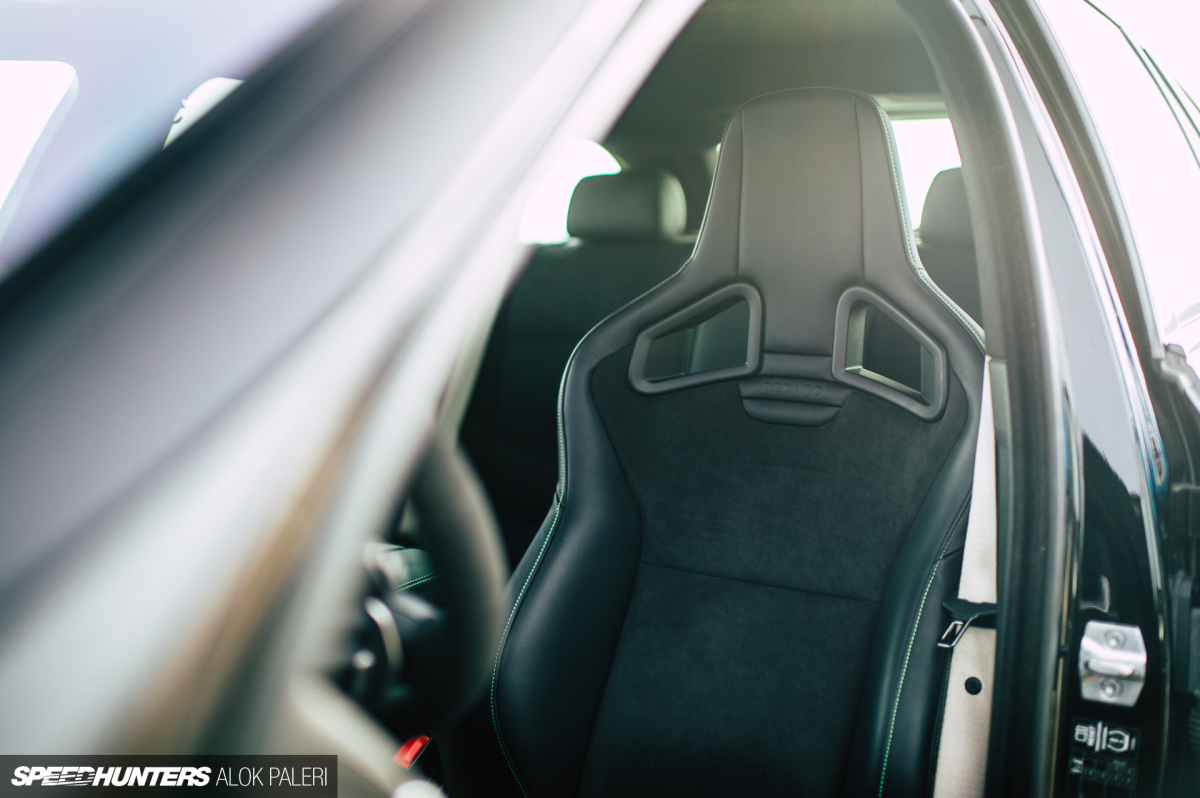 The heavy electric stock seats were swapped out for two-piece Recaros which were also re-trimmed to match in with the rest of the interior.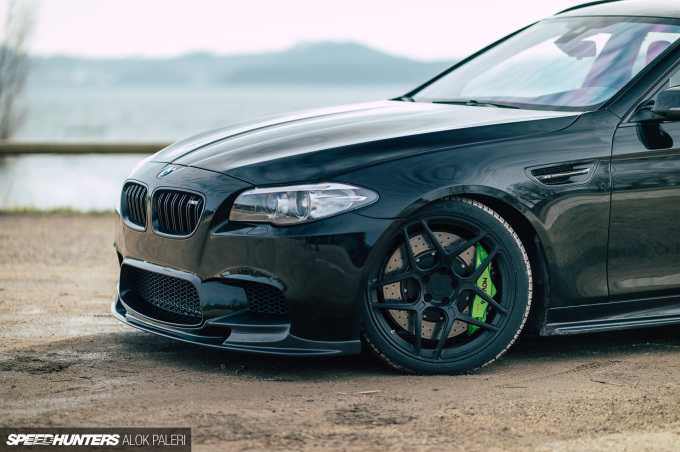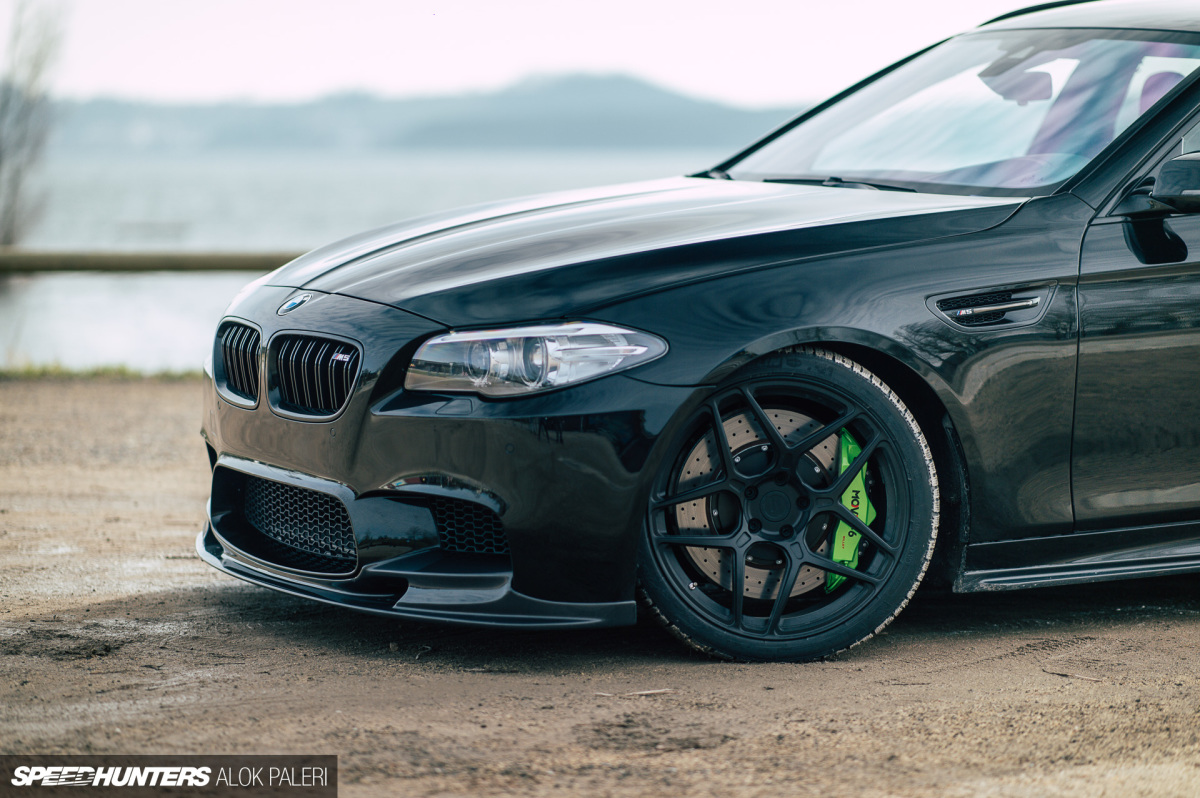 Outside, the M5R Touring is subtly rounded off with a carbon fiber front lip, side skirts and rear diffuser from 3D Design.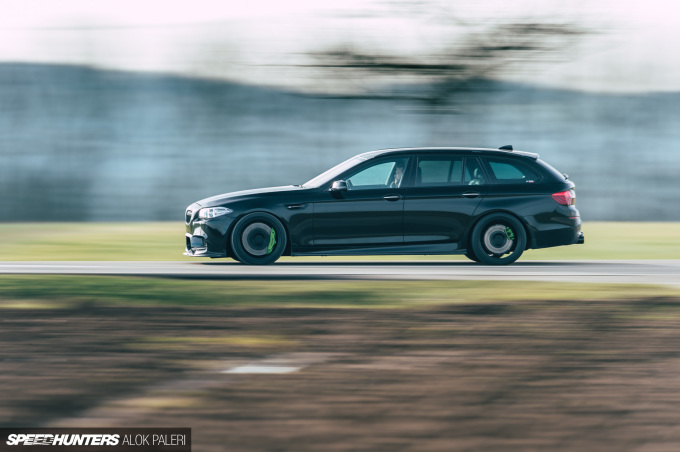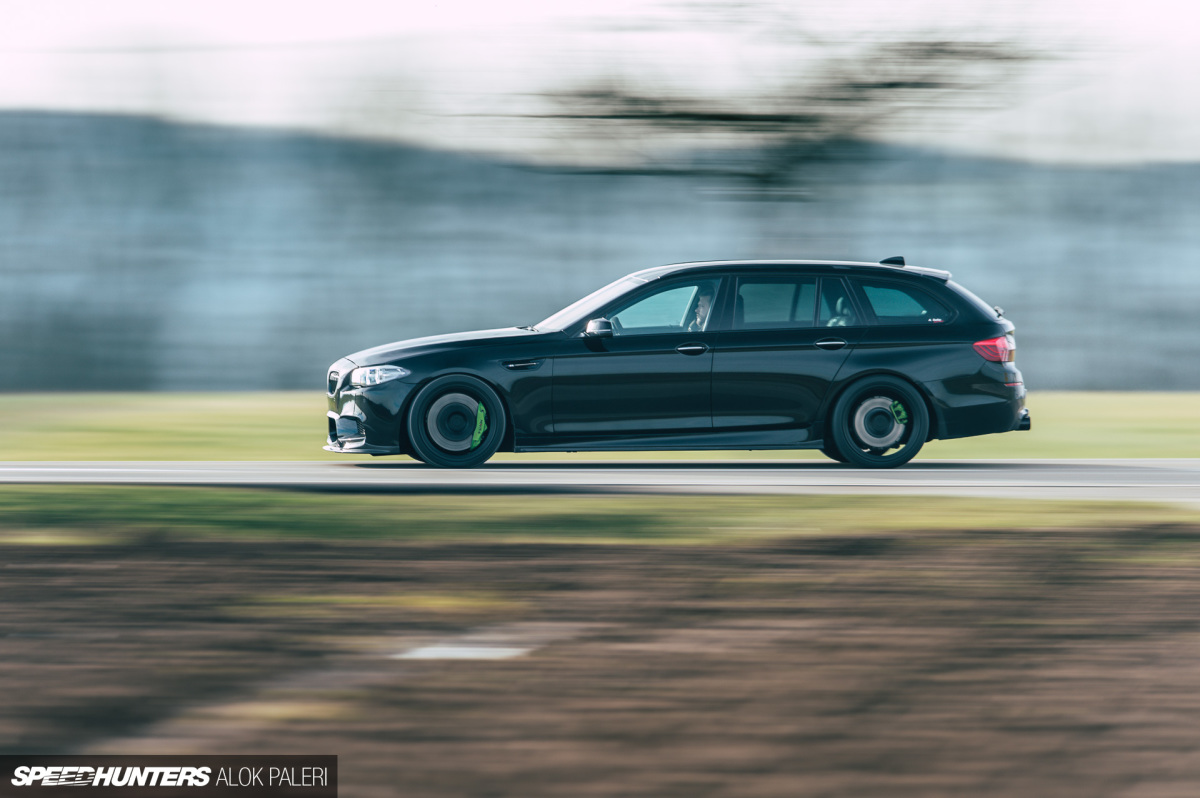 For all the upgrades done to this car and the time it took to bring this project to life, the exterior looks very understated to an untrained eye. This begs the question, does this car deserve to be called a sleeper?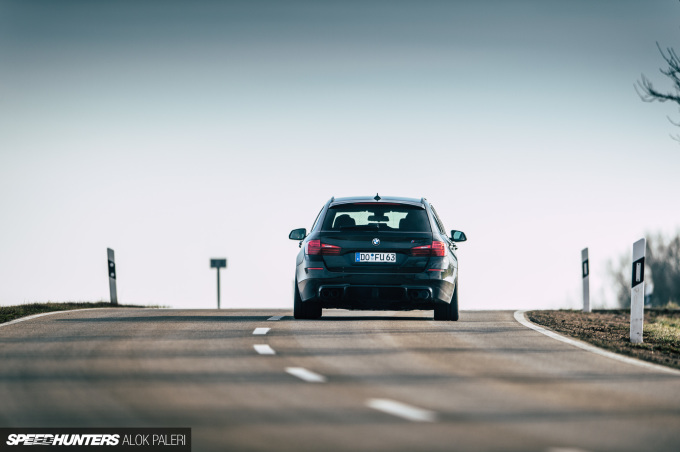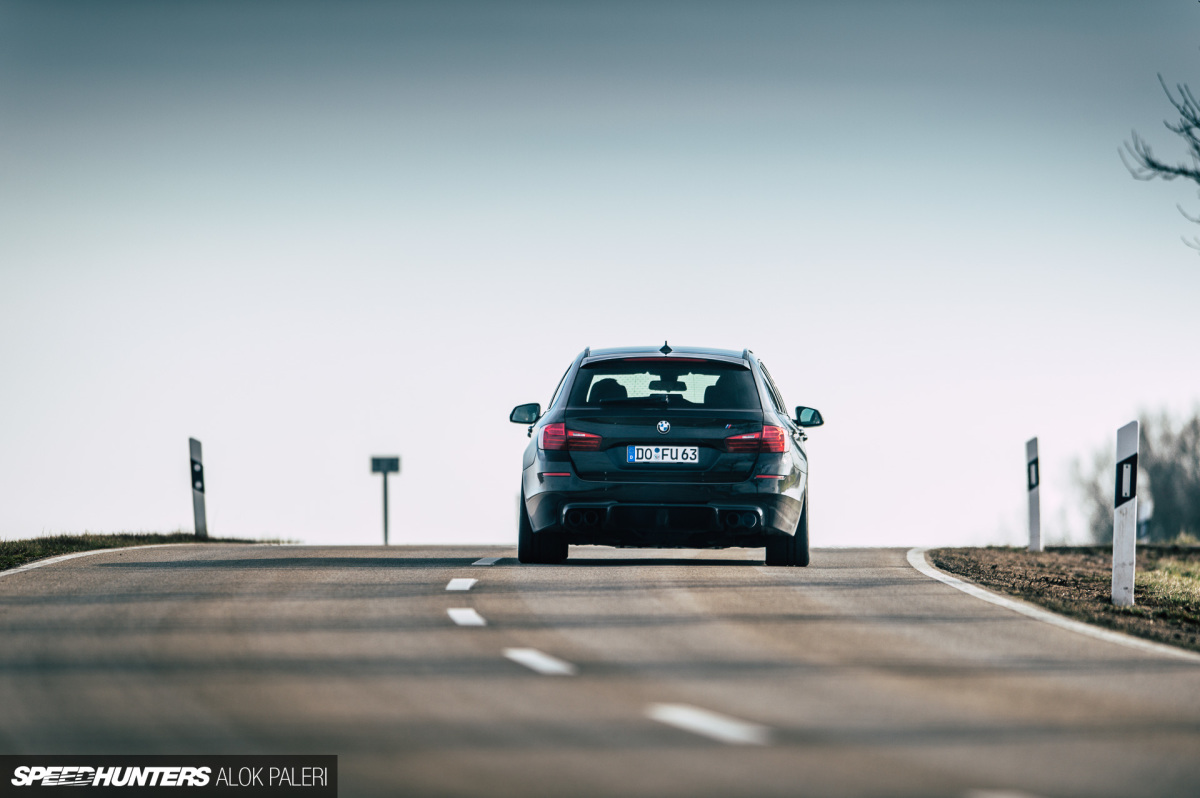 Despite having stiff competition in the form of the E63 T-Modell and the Audi RS6 Avant, BMW somehow hasn't bothered with an estate version of the hot 5 Series since the E61 M5, leapfrogging the F11 model year. It's anyone's guess if there'll be a F90 M5 Touring, but surely the market is hungry for one.
For more on this unique build, check out Aulitzky Tuning's video above.
Alok Paleri
Instagram: turbanoutlaw
alok@speedhunters.com
Cutting Room Floor