Celebrating The Hachiroku, Down Under
Never underestimate a man's love for the humble Corolla, especially if it's rear-wheel drive.
As you'll probably be able to guess, the 86 Festival celebrates all things Toyota, but with a focus the original Hachiroku and its contemporary counterpart, the GT86. Australians gravitate to the underdog, and the AE86 is a true Japanese favourite that's rarely seen on the streets of Melbourne, Australia these days.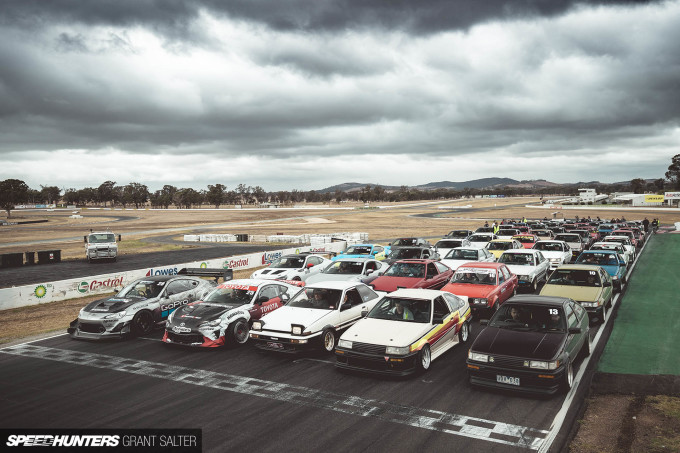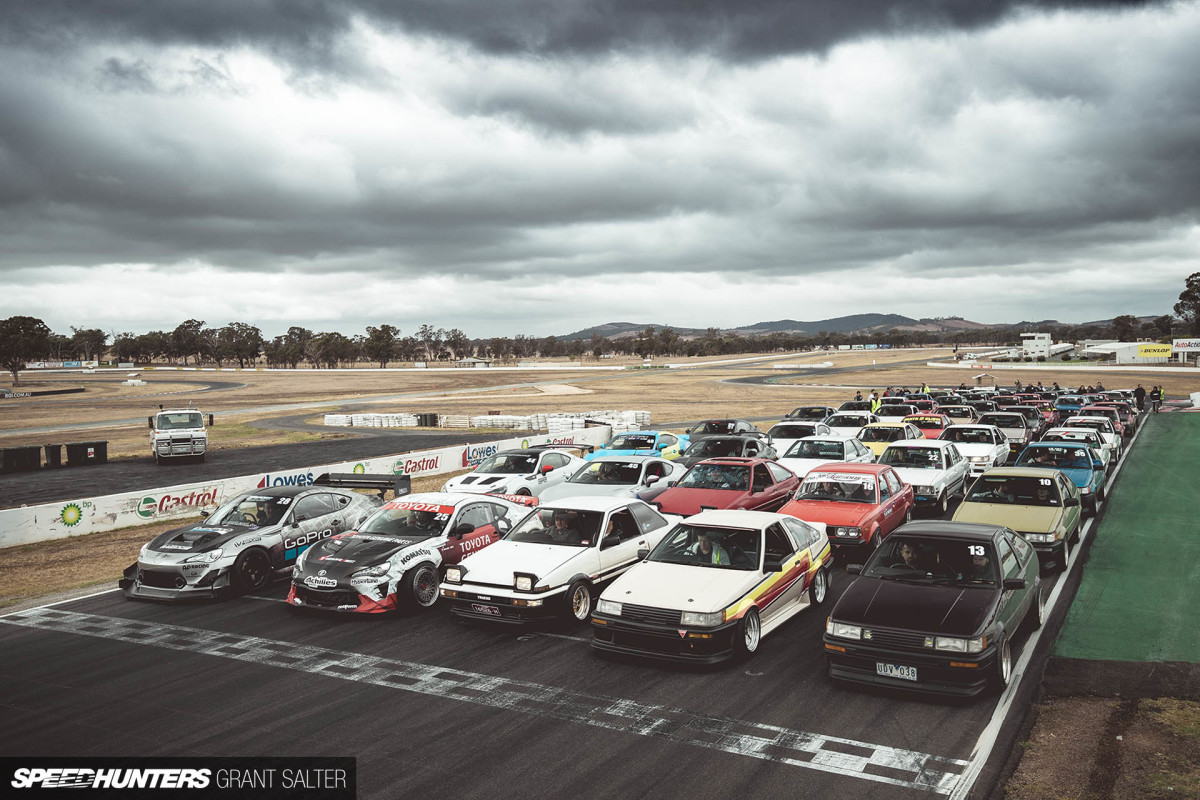 One man had a dream to bring a whole lot of '86s together in one place, and that was Peter Pham. Back in 2005, when he got his driver's licence, Peter's first car was an AE86. After watching Initial D and turning into a massive fanboy of the anime, he decided to go to Japan for the 86 Festival at Okayama Circuit. Peter absolutely loved what he saw and experienced, and set about replicating something along the same lines in Australia. The first two festivals he planned were postponed, then cancelled due to setbacks and budgets, but this year Peter finally made it happen and the first 86 Festival in Australia was held at Winton Raceway in Victoria.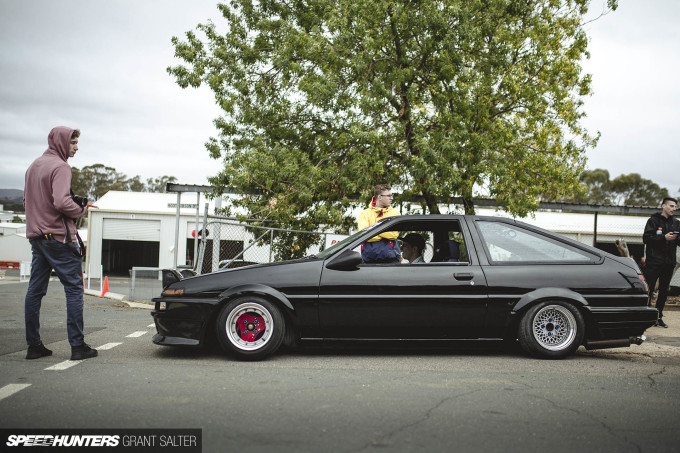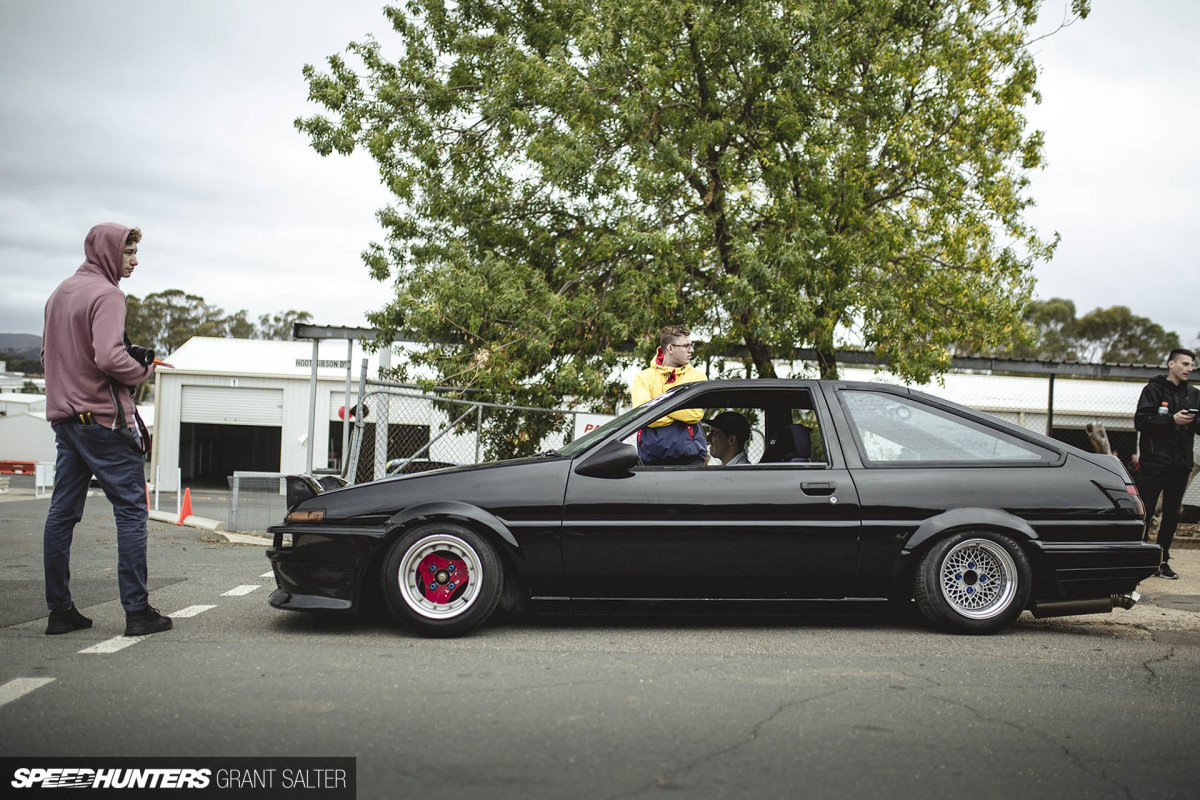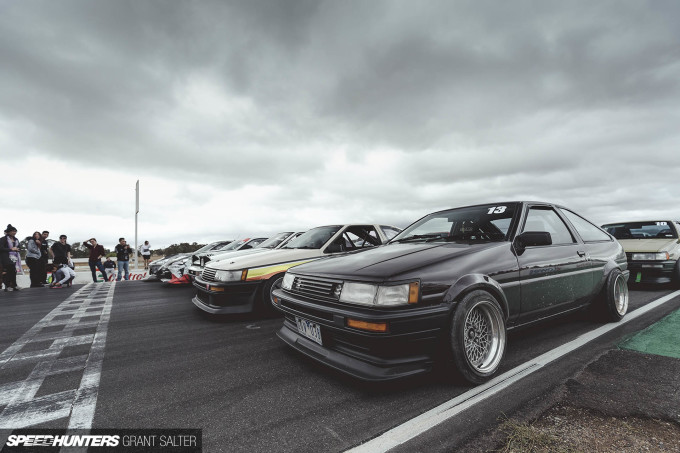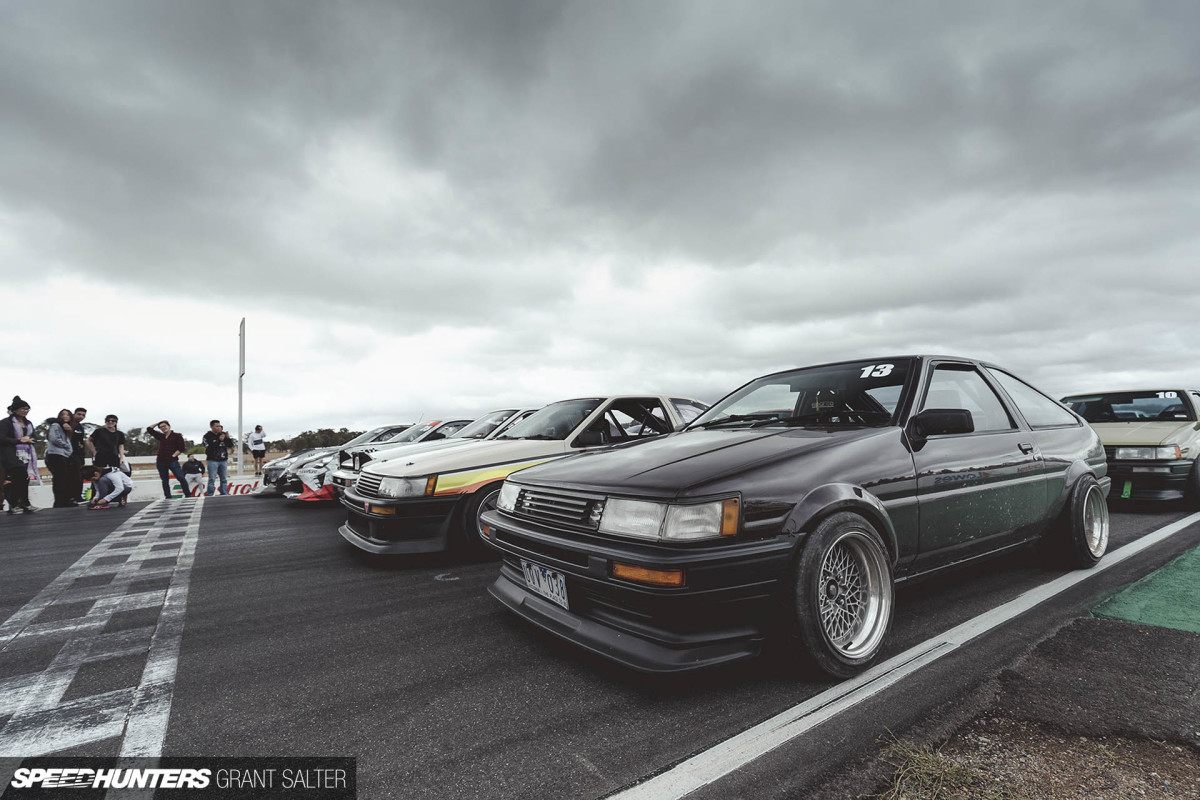 This event had many parts to it including a time attack-style super sprint, a drift expression session, motorkhana, driftkhana, show and shine, and even a parade lap.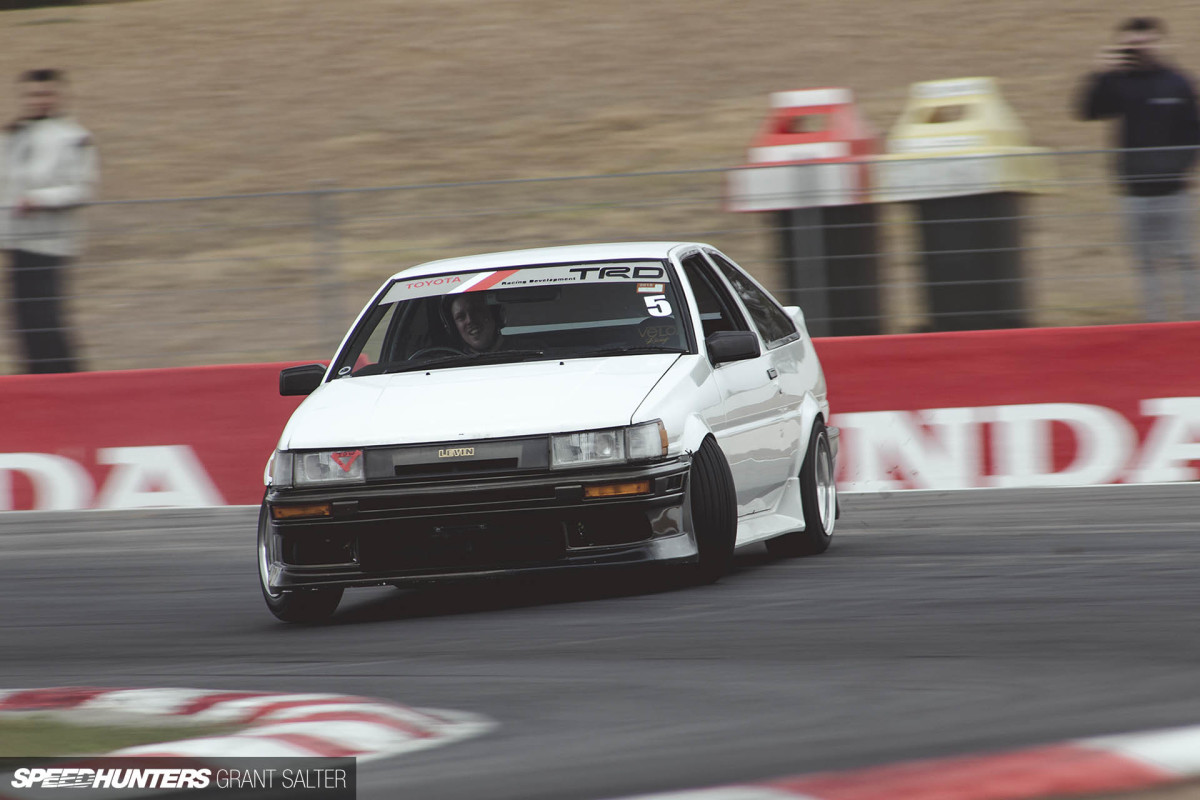 Peter and his partner Linh run a drift school called Drift Cadet, and its instructors were on hand to help teach people the art of sustained oversteer on the skid pan. Winton Raceway was truly alive with the sounds of 4A-GEs and 4U-GSEs of all states of tune hitting their limiters.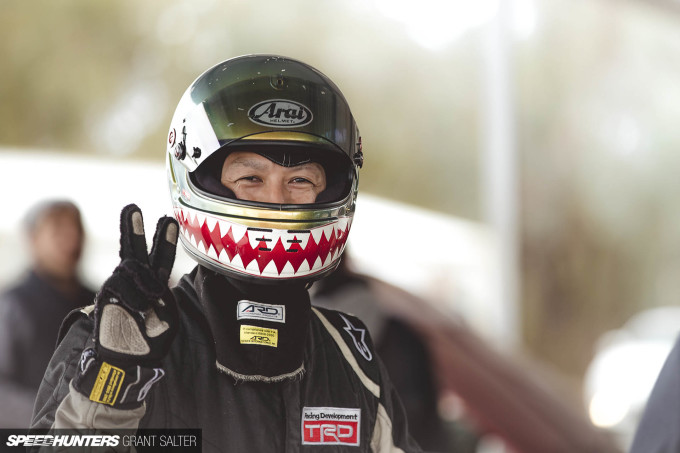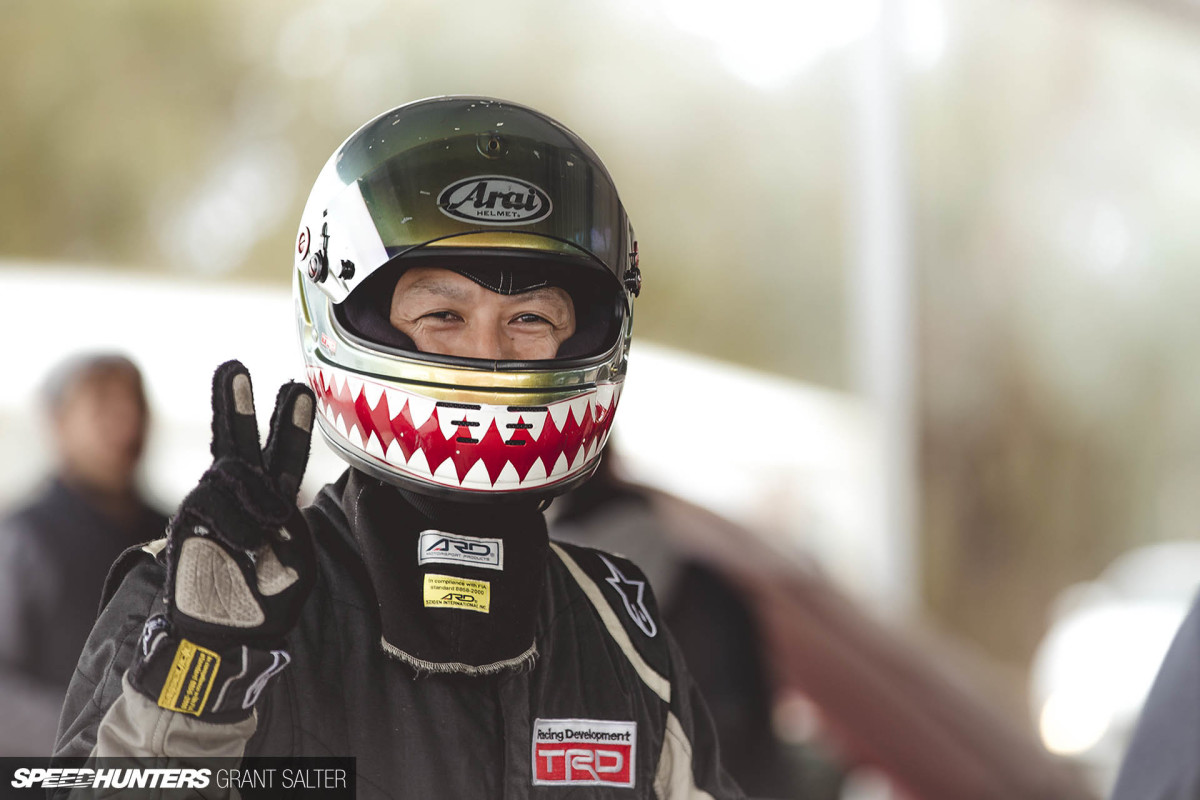 The 86 Festival also had a special overseas guest driver who flew all the way from Japan to be there. Hiroshi Takahashi, aka RunningFree86, is one of drifting's OGs and a member of Kanagawa's legendary 'Running Free' drift team. Even if you're not 100% familiar with his name, there's a good chance you've watched him in action on YouTube. Getting the legend down to the event was no easy task (a GoFundMe campaign set up by Peter's friend Ron helped immensely though), and then there was the task of preparing a car for him to drive.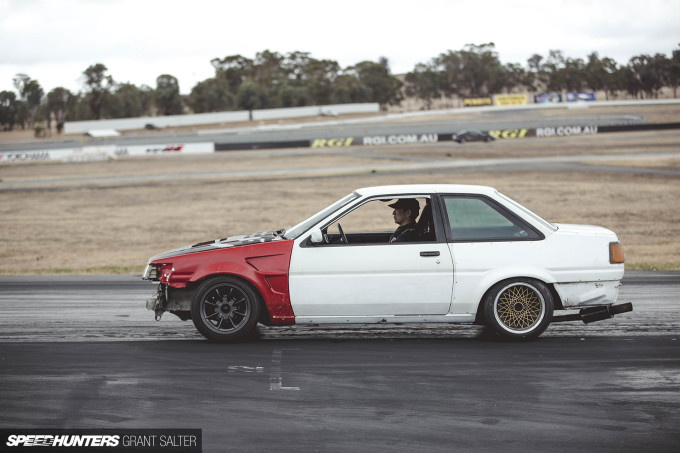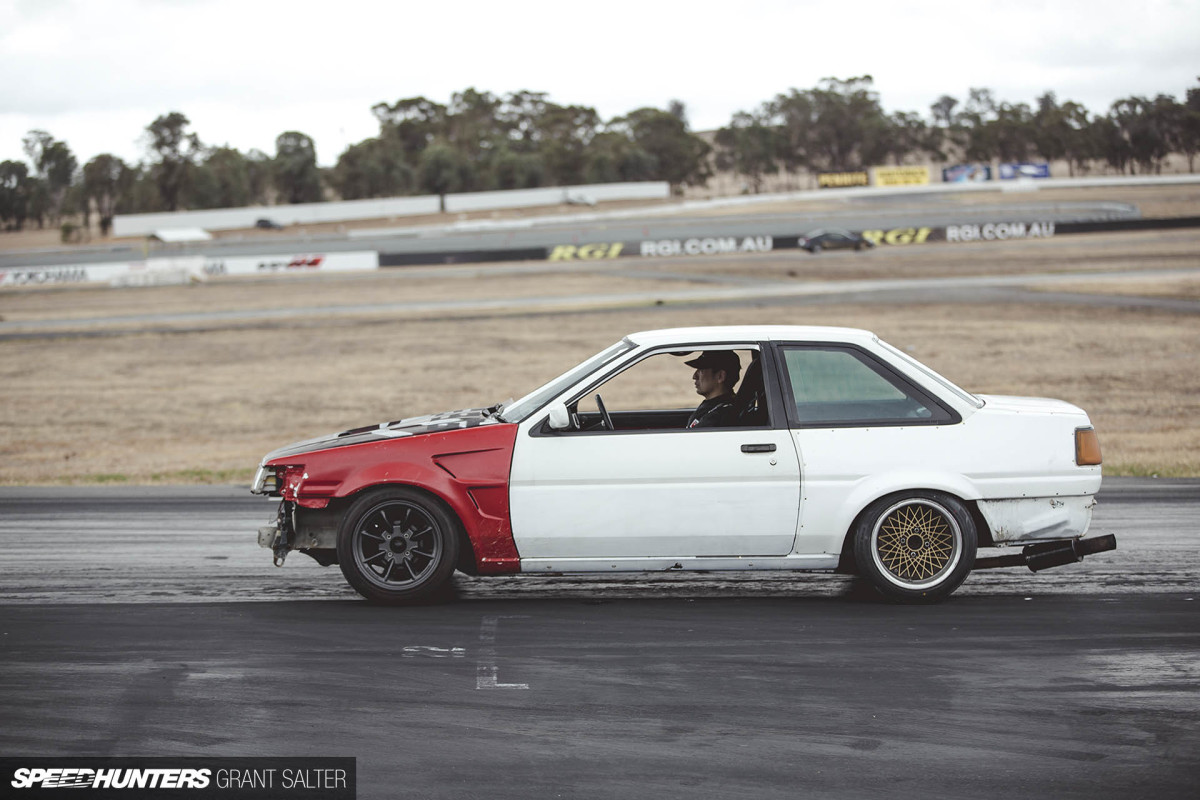 Once Peter had confirmed Hiroshi's flights, the plan was to resurrect a spare AE86 coupe which had been sitting in his mum's backyard for two years and then a friends garage for another eight years. Peter ordered coilovers, knuckles, and rack spacers among other things, and then did a test day at Calder Park with well known Aussie drifter Matt Russell. The engine had troubles though, and although the guys got it running fine, when it came time for Hiroshi to put down some laps it started misfiring again. In the end, he decided to just enjoy the event from the passenger seats of other attendees cars, and hanging out with the local AE86 faithful. There is talk of him possibly bringing down his legendary Trueno for next year's event though, which would be something really special.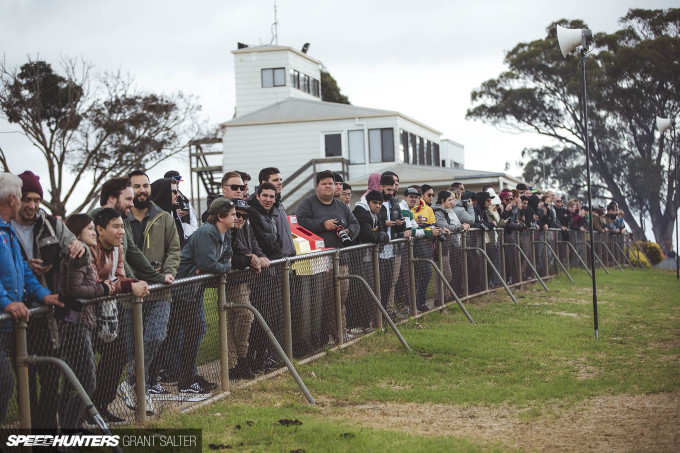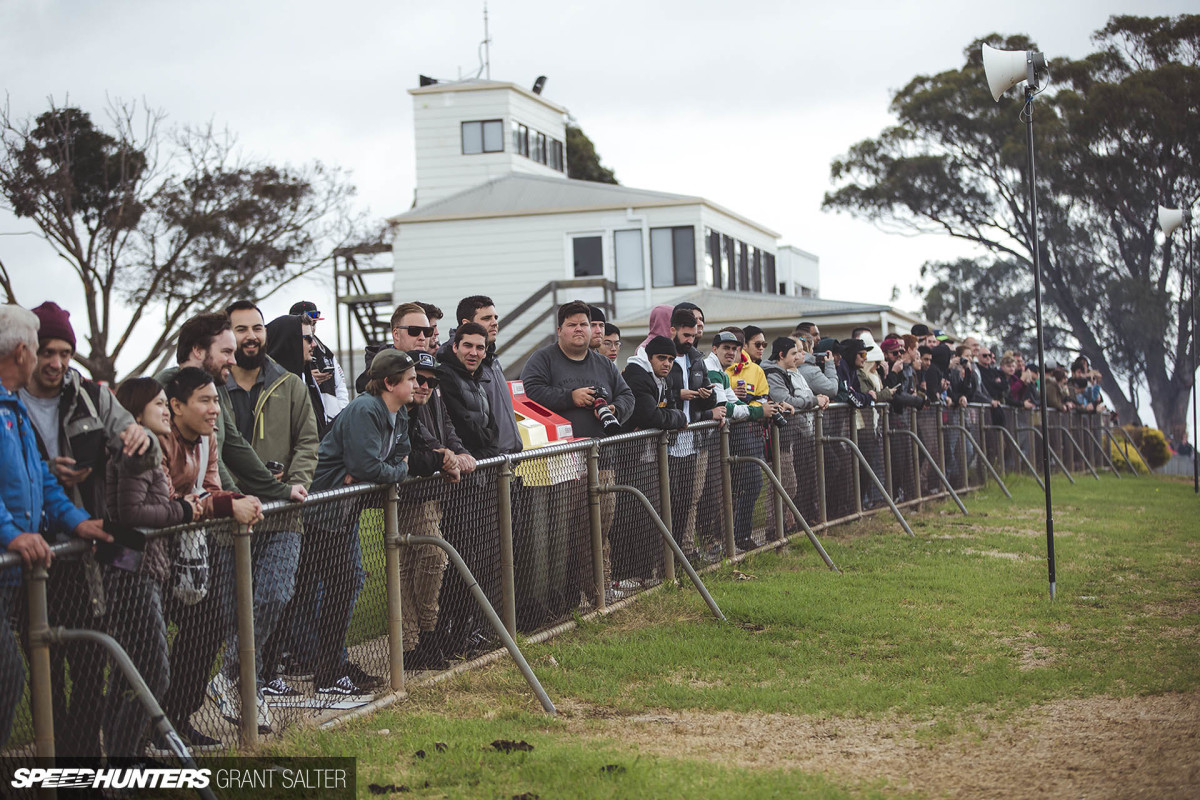 I've been visiting this track for over seven years now, and when all the cars lined up on the front straight (see image at the beginning of this post), it looked more full than I've ever seen it. Both new and old '86s were represented by at least 100 examples.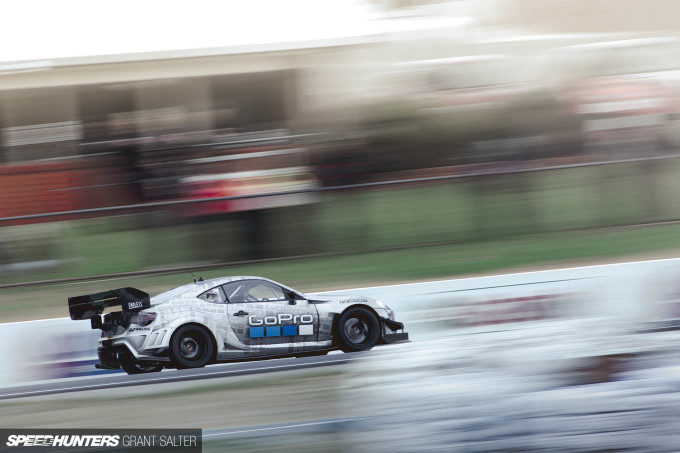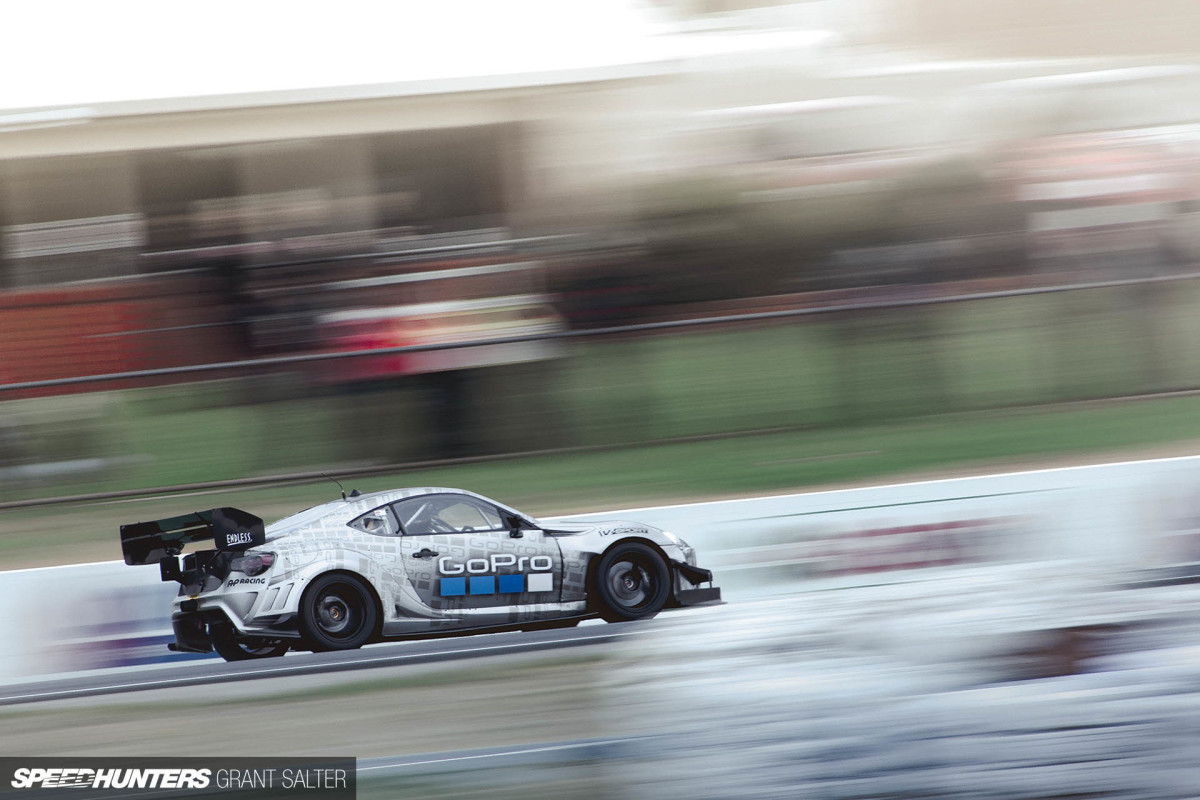 From the most extreme time attack built cars to daily drivers, they were all out and about enjoying the day. The V-Sport time attack 86 is a real powerhouse, now sporting a VK56DE Nissan engine which sounded absolutely insane at full noise.
The 86 Festival had an unusual format not seen at many track days – a changing course. Time attack sessions took place on Winton's long track, but when it came time for the drift session it was shortened using tractor barriers and tyre walls. This changeover procedure was remarkably quick, but it must have been an absolute pain for officials.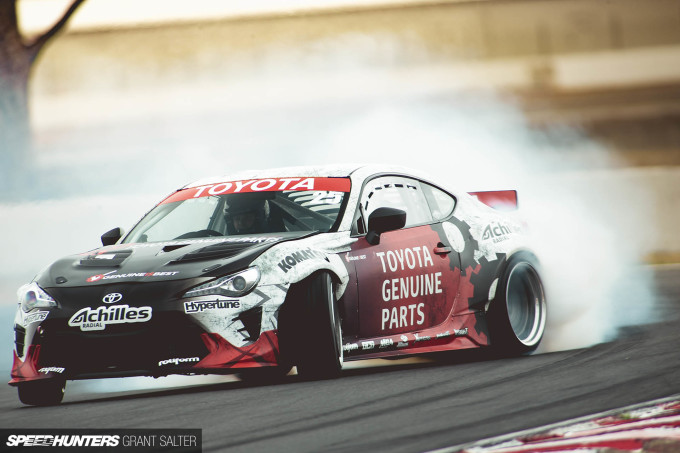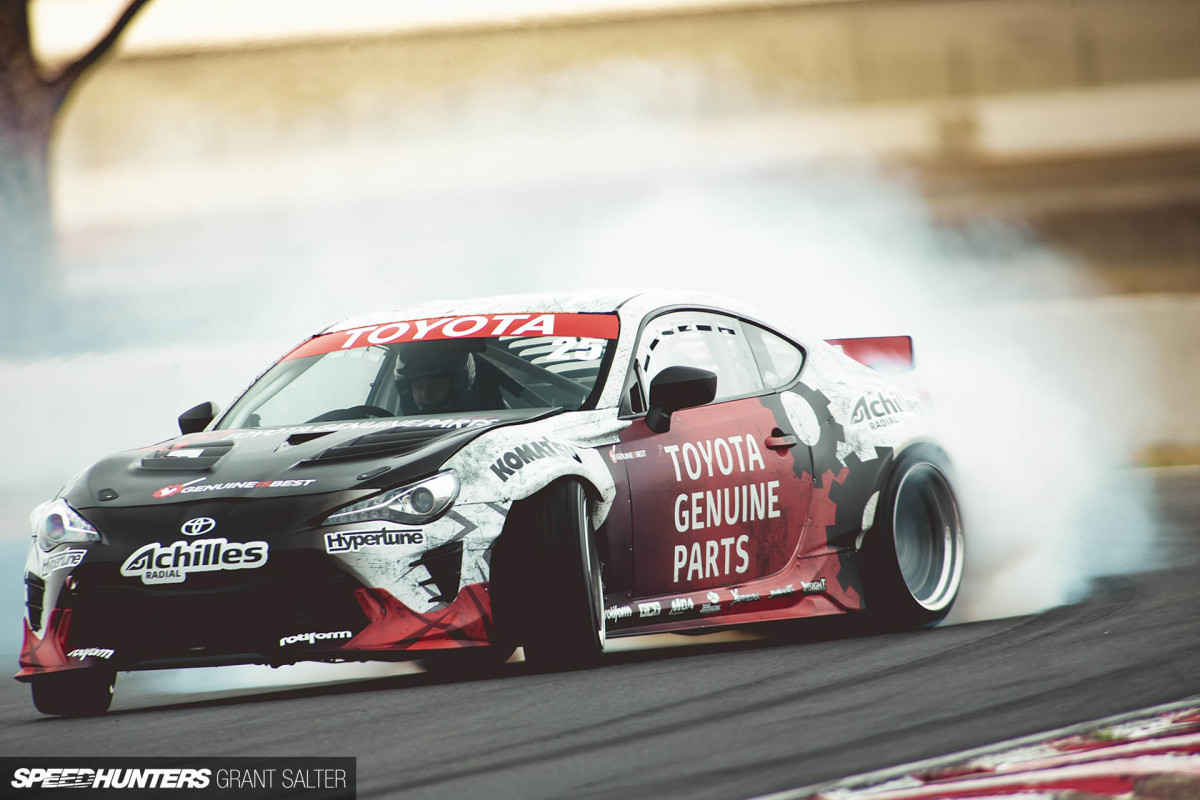 With everything from pro drivers like Beau Yates down to amateur drivers, the groups were divided up based on skill levels to save cars from coming into accidental contact. This, however, did not stop mechanical failures and there were some drivers on the day that weren't so lucky. Some drove too hard while others were not praying to the mechanical gods hard enough.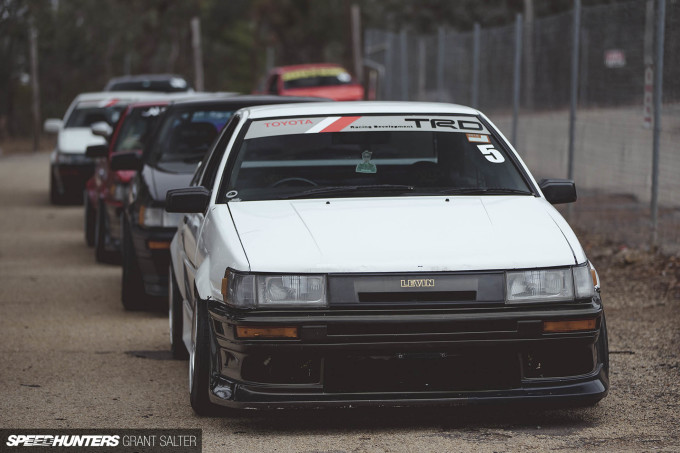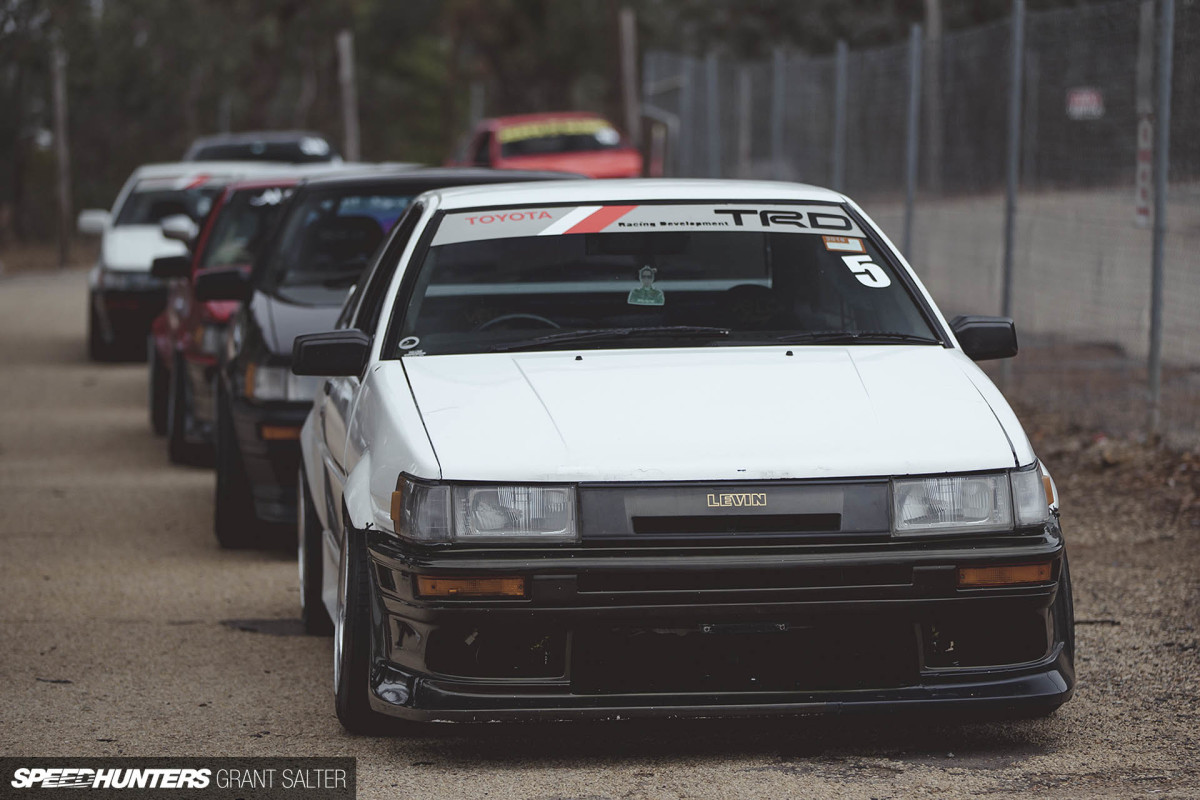 '86s came from nearly every state in Australia for this event, some travelling up to 1,500km (932mi) for the chance to be a part of the 86 Festival. It was great to see such a large gathering of one-make cars in one place, and needless to say there were plenty of happy people in attendance.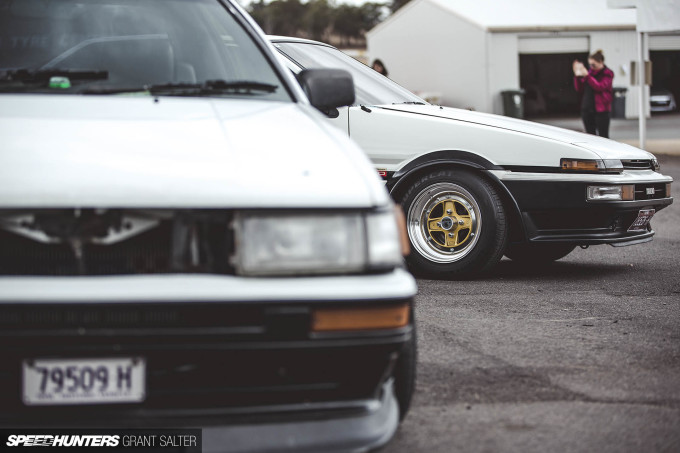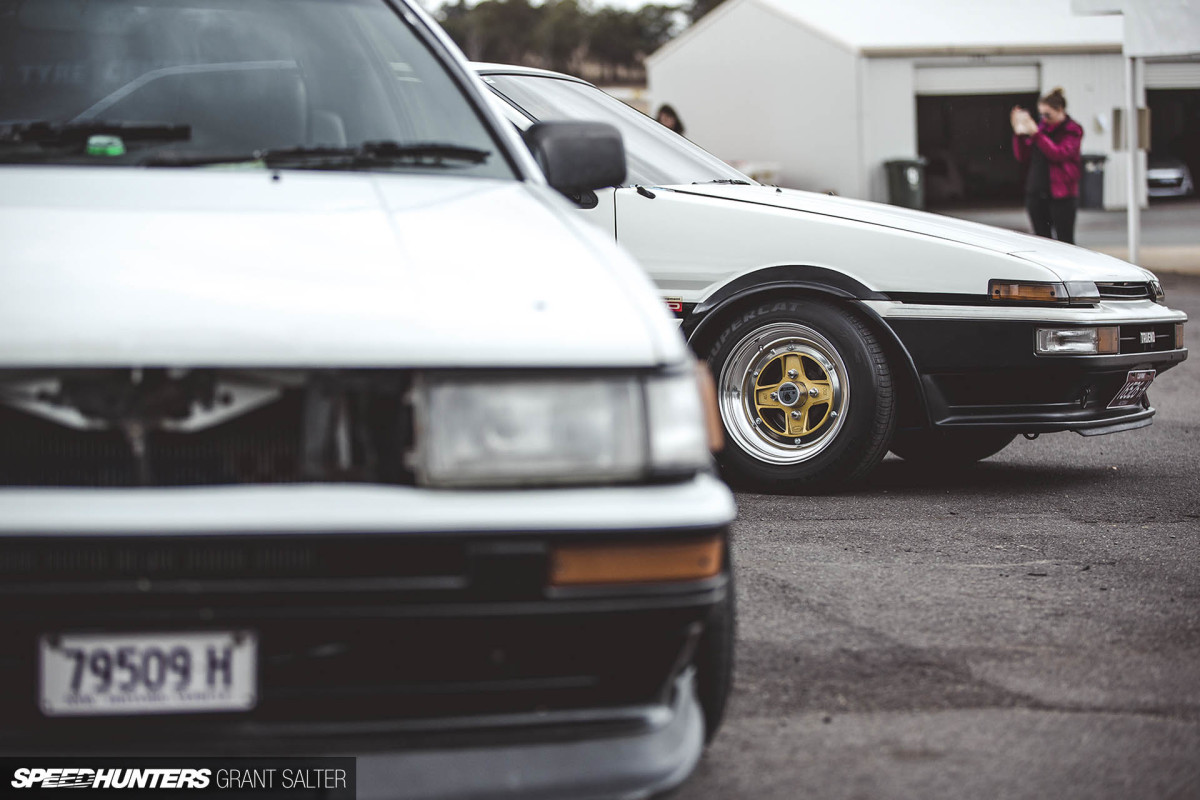 The event opened my eyes to what can be achieved if you plan and bring a community of like-minded people together. You are bound to have a great day regardless of hurdles along the way. 86 Festival had it all; the only thing missing was Takumi Fujiwara.
Grant Salter
Instagram: gripshiftslide
How To join the IATS program: We have always welcomed readers to contact us with examples of their work and believe that the best Speedhunter is always the person closest to the culture itself, right there on the street or local parking lot. If you think you have what it takes and would like to share your work with us then you should apply to become part of the IAMTHESPEEDHUNTER program. Read how to get involved here.
Gallery