Feels just like the other day we were at Tsukuba right? Well, we were.
The season is quickly ramping up over here in Japan and there are certain events which we just can't pass up. The idlers Games is one of them.
It's a favorite of ours here at Speedhunters, as it's all about racing – not against the clock like we saw at the Attack event, but against others -as the day always ends with a 12-lap race where the top qualifiers from each category can battle it out.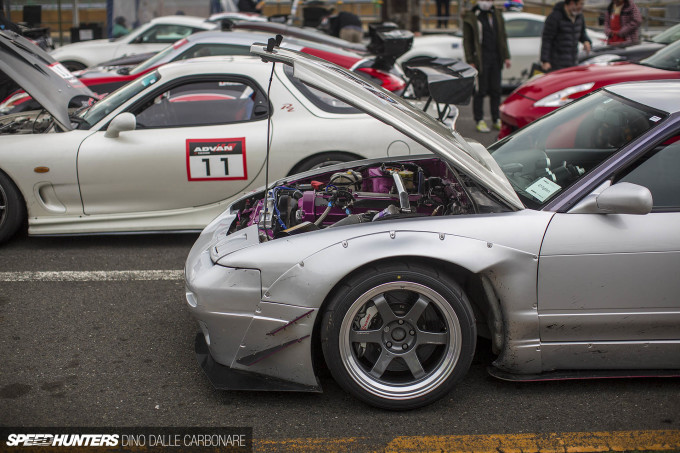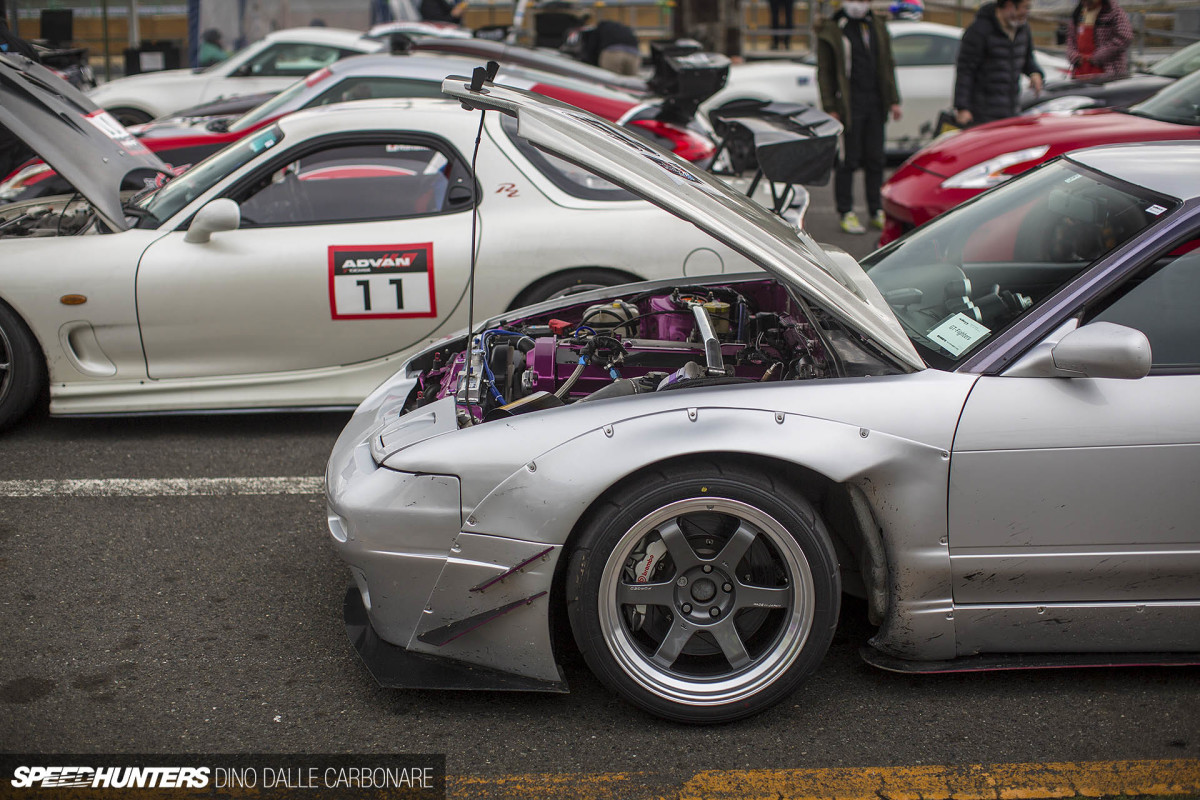 As ever, this is a goldmine if you are into the game of hunting cars, or speed in our case. That's why I'm going to reverse the usual procedure and share what really stood out from this year's initial round.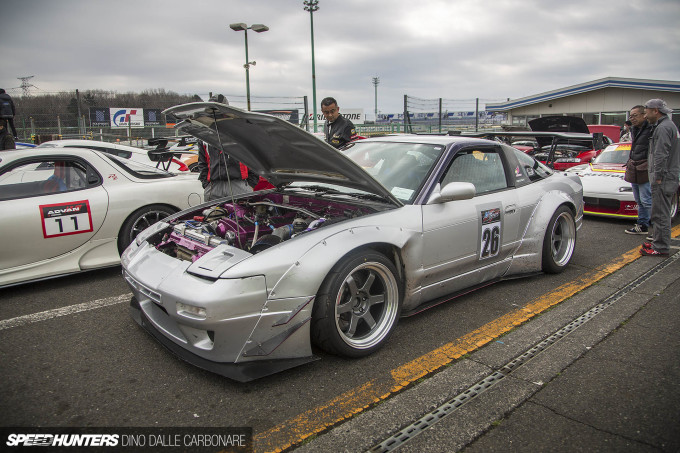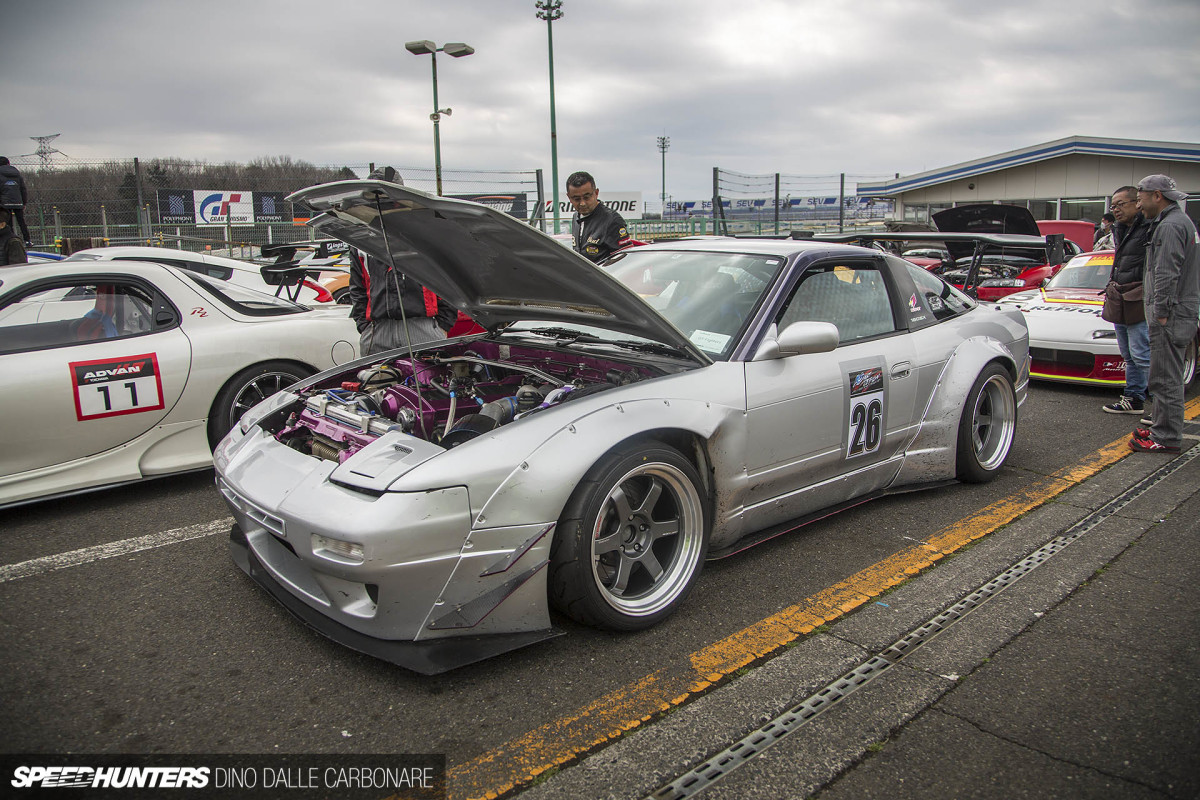 Idlers is all about function, so this Rocket Bunny kitted RPS13 almost stood a little out. From afar, there was no exaggerated fitment. It all seemed purposeful so I went in for a closer look. Thankfully the hood was propped up and opened after a recent session to help it cool off…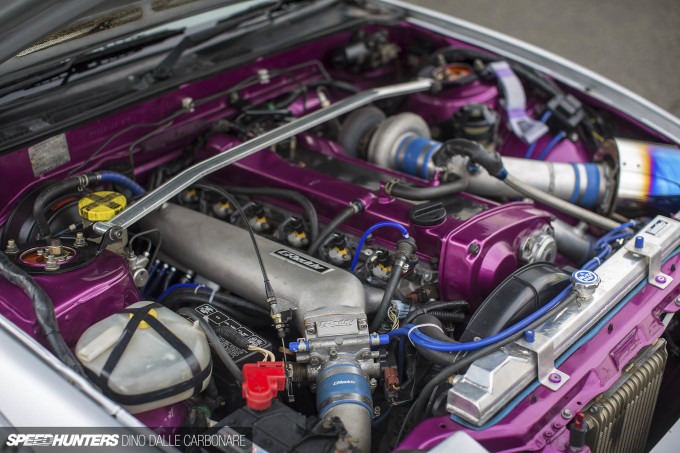 Or to give curious passers by something interesting to look at?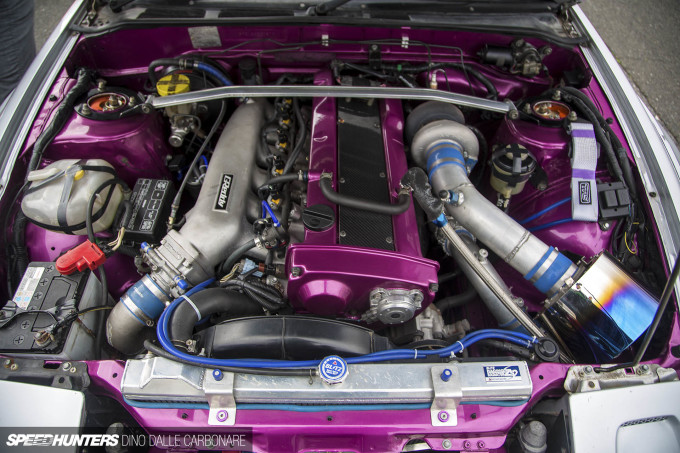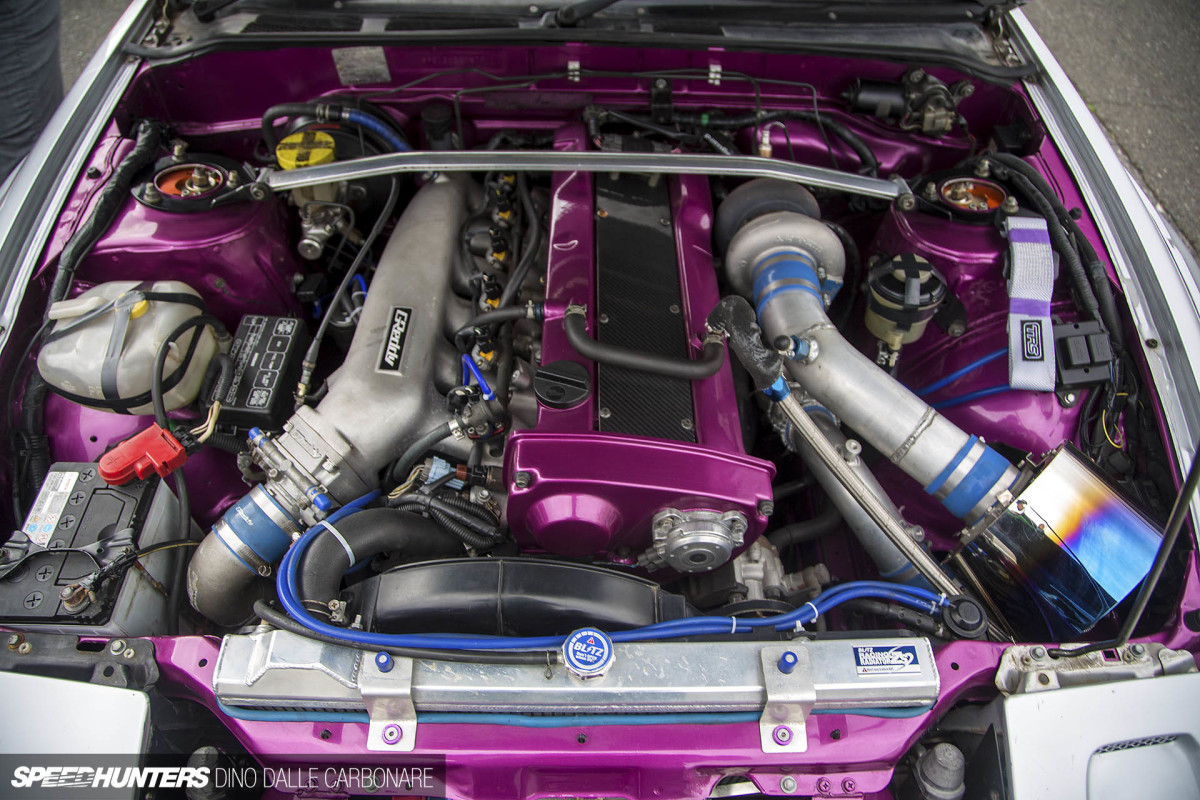 I did see the car shoot down the main straight prior to finding it sitting in the paddock, and I did notice a very familiar scream as it thundered towards turn one at high speed. While my guess of it running an externally 'gated top mount turbo turned out to be right, the fact that it was propped up besides an RB25DET wasn't – keep it in the family as they say. It was cool seeing a tastefully executed swap with attention also being given to presentation.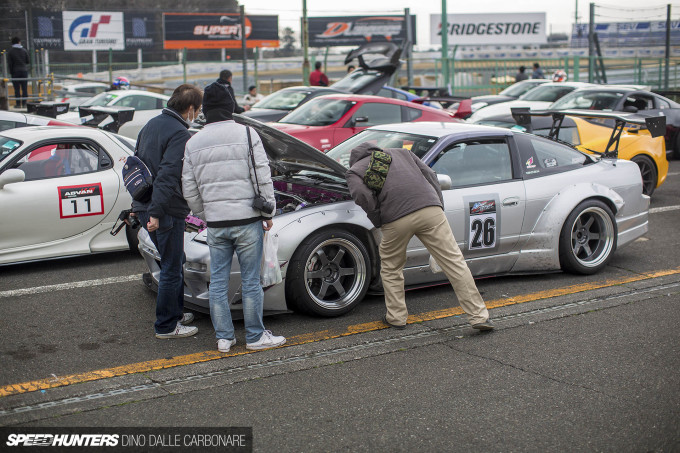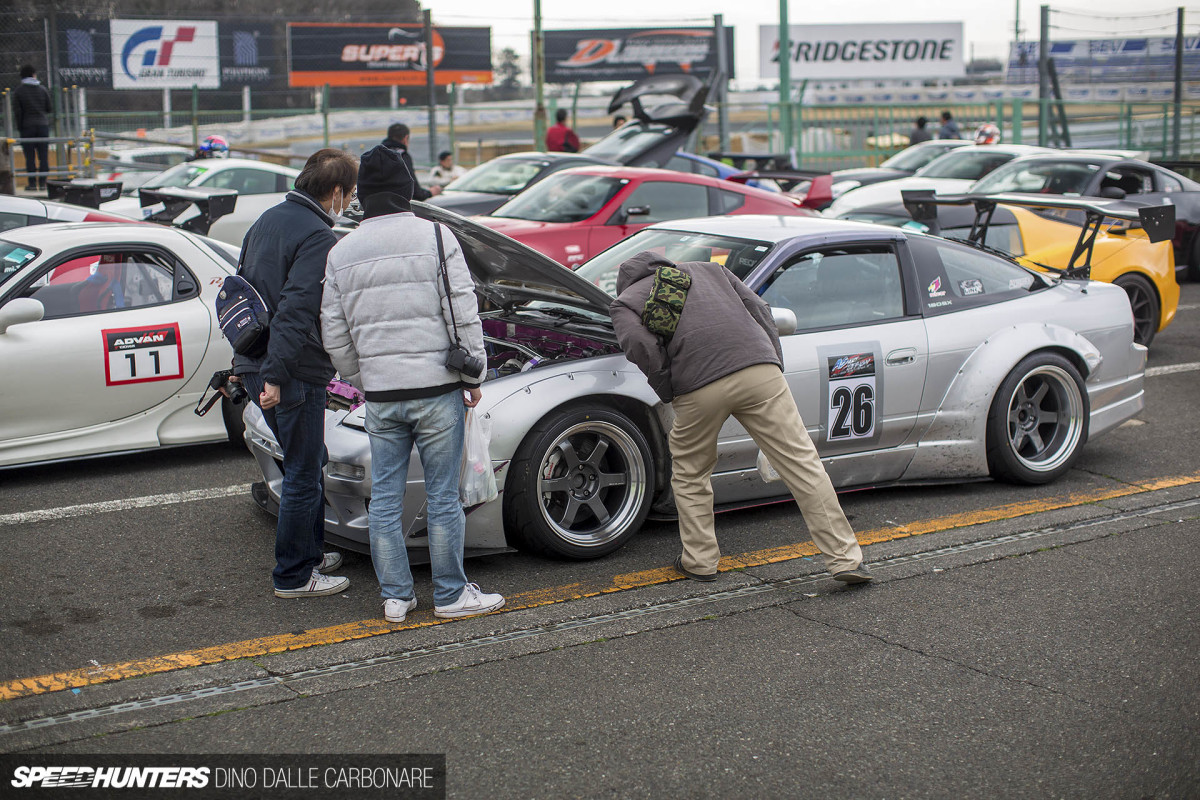 No wonder it was quickly generating its own little fan club.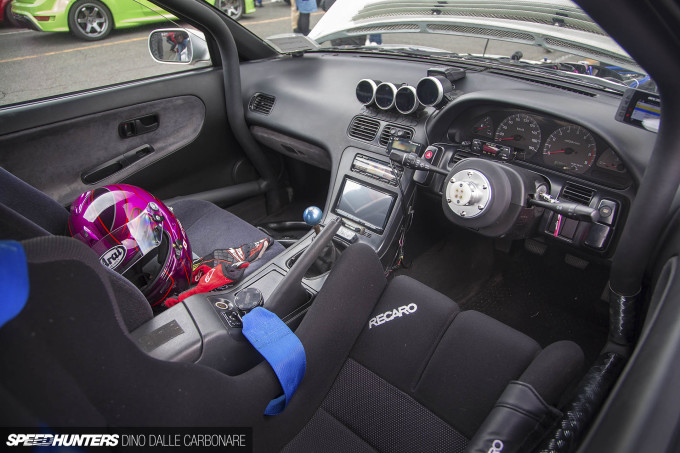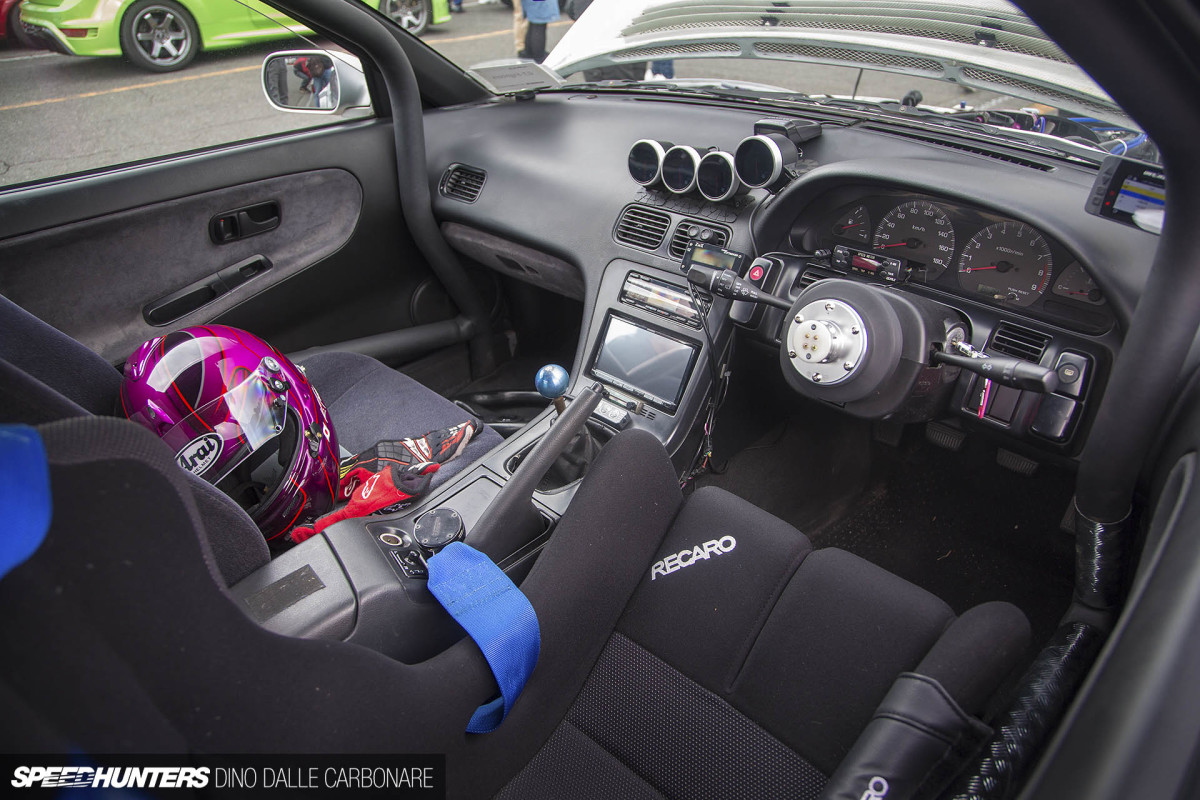 Stripped out race cars are awesome, but you know what, balancing everything in one car is even more satisfying to see. So, with adequate accolades up front, it was real nice seeing that – inside – it's still mostly a street car, save for the addition of a JDM bolt-in (let the internet hate begin) cage, the fighter jet style gauge line up on the dash and a bucket seat for the driver.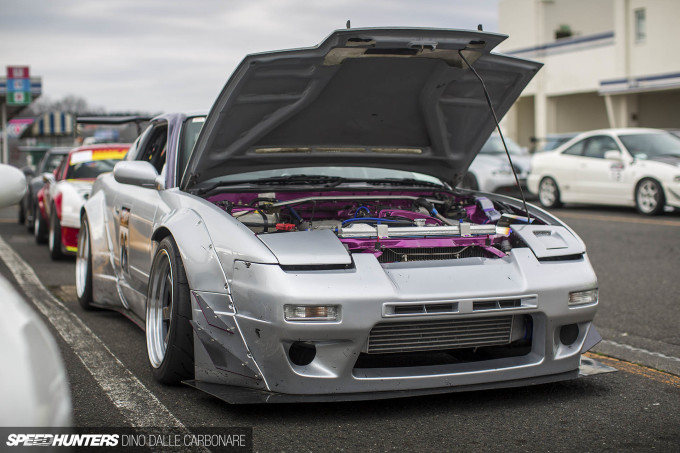 We have seen Miura's kit for the 180SX in many flavours, mostly geared towards stance, but here it's applied for the pure benefit of containing the wider wheel and tire package. Of course, it does awesome things with the way the car looks, too.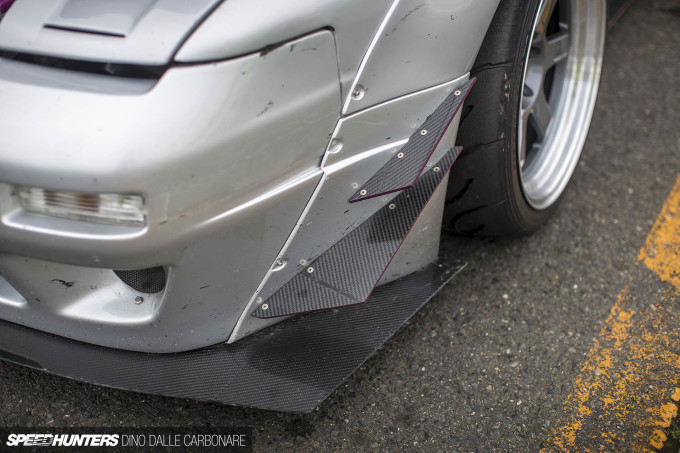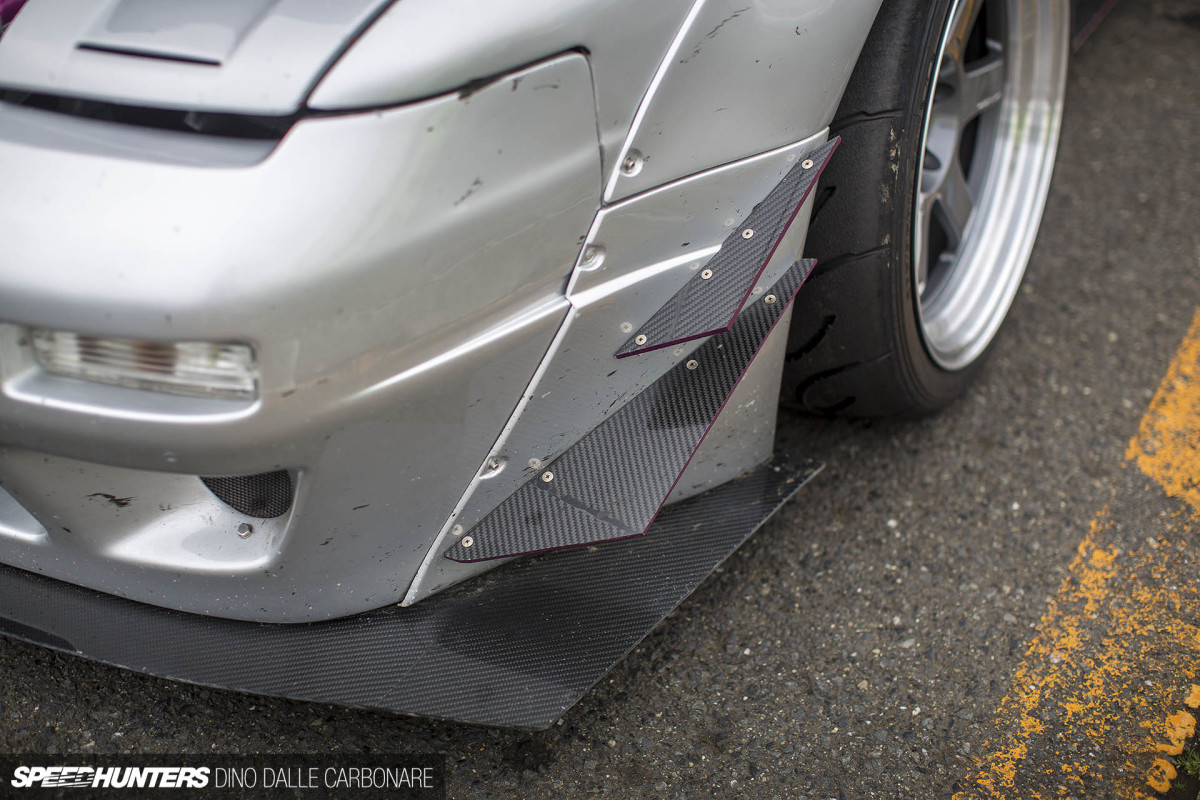 The owner then finished things off with some carbon canards and a lip spoiler, but I'll let you judge if these offer any aero benefits.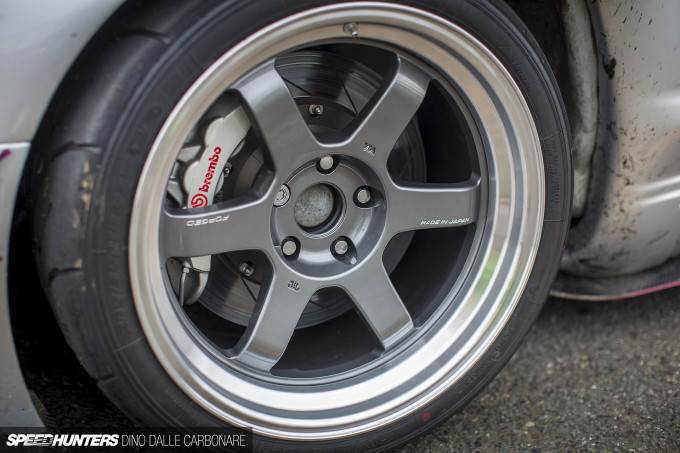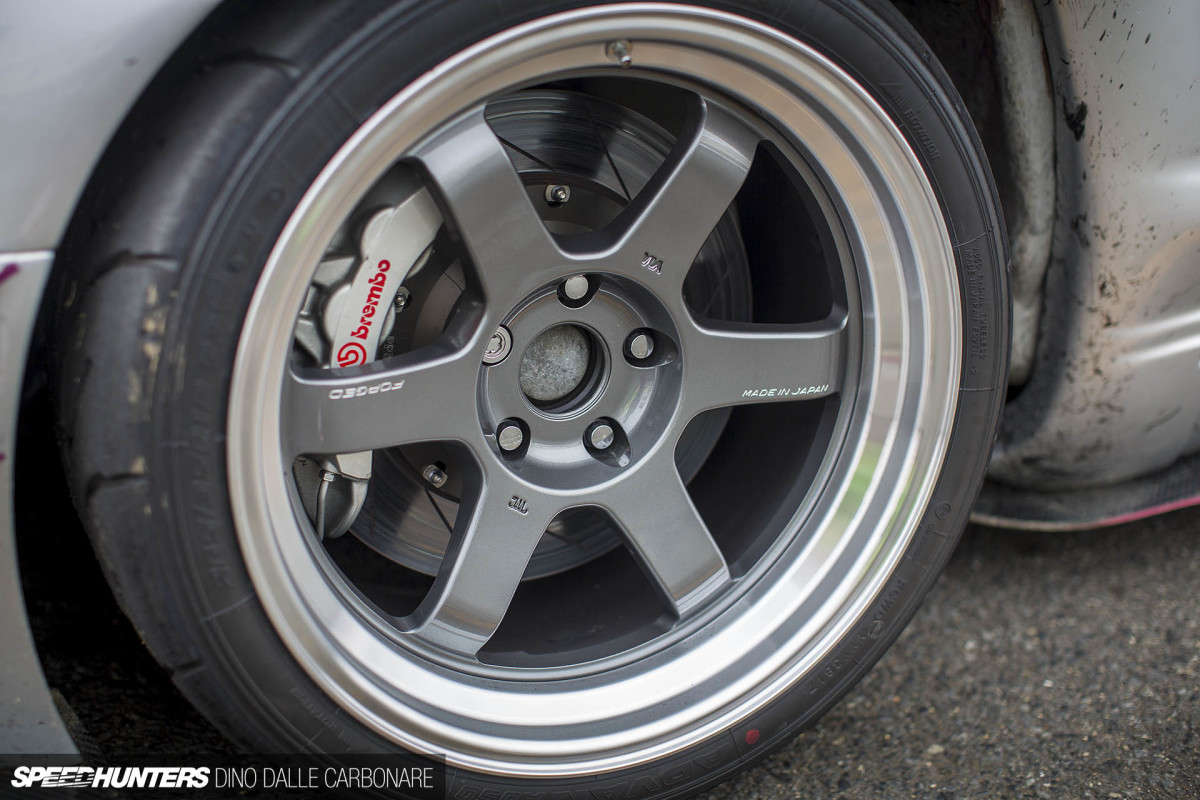 Hiding behind the semi-slick covered TE37Vs are huge Brembo six-pot calipers for the front, hinting that the driver isn't taking any chances in this department.
There's large four-piston brakes at the rear too. Seeing as weight balance probably isn't the best with a big six cylinder up front, it's no wonder that the rear 11-inch wide TE's are shod with 295-section A050s.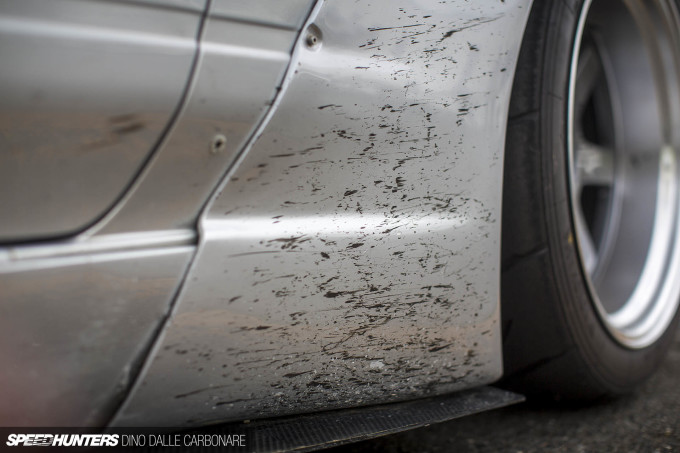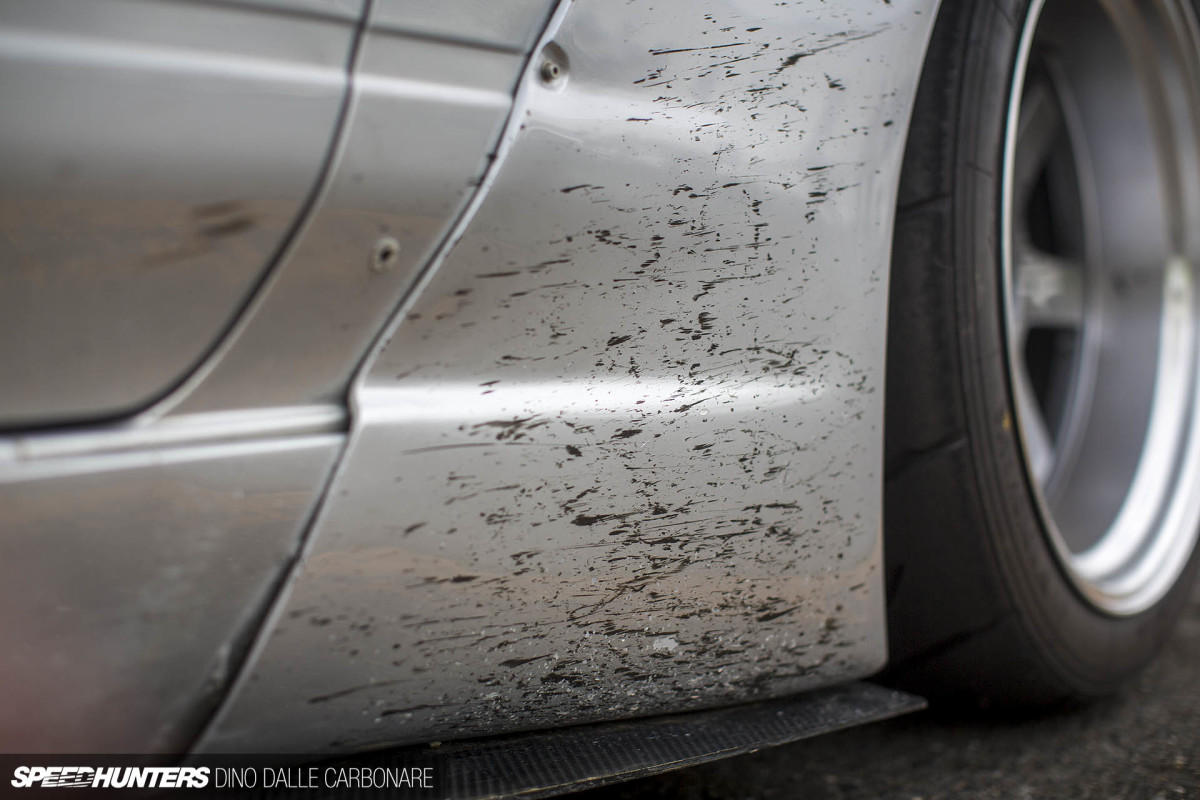 This is far cooler than any sticker.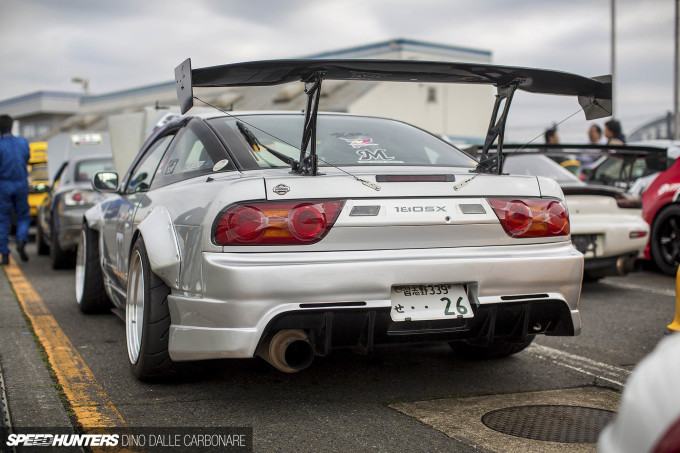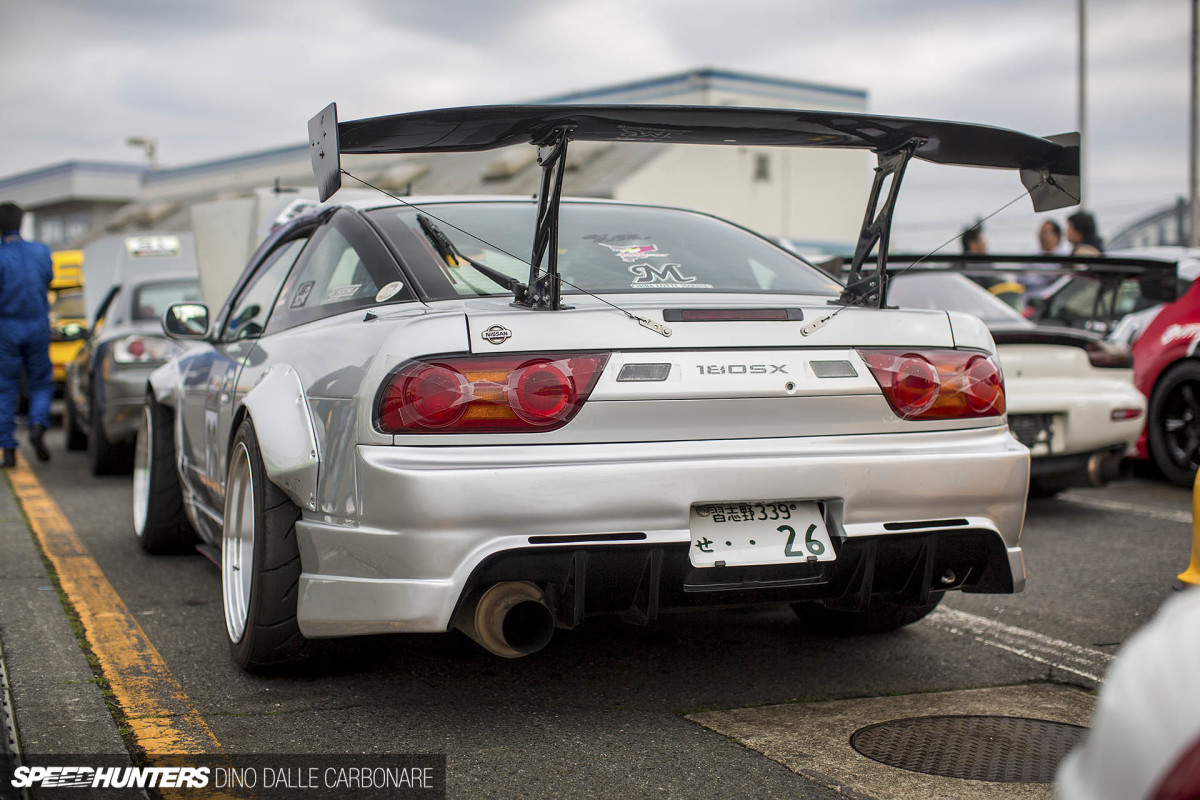 I never got a chance to chat to the owner as that number on his license plate got me curious. Maybe it's hinting at the fact that it's been stroked, or maybe it's an RB26 with RB25 covers?
Whatever the truth might be, it doesn't take away from the fact that this is one hell of a track car and maybe quite the handful around a twisty track like Tsukuba.
Dino Dalle Carbonare
Instagram: speedhunters_dino
dino@speedhunters.com